While we'd all love to travel the world exploring unheard of diving destinations, the logistical challenges of such a trip can be a serious turn-off. Vacations are supposed to be relaxing, after all…
Thankfully, there are plenty of easy overseas dive trips to be had from the United States and Canada. With direct flights from North America, these getaways all offer least stress and the most satisfaction.
No matter which holiday you're looking to celebrate – from Thanksgiving and 4th July, to Hanukkah, Kwanzaa and Christmas – consult our expertly curated list of the best trouble-free dive trips from the USA and Canada.
Baja California, Mexico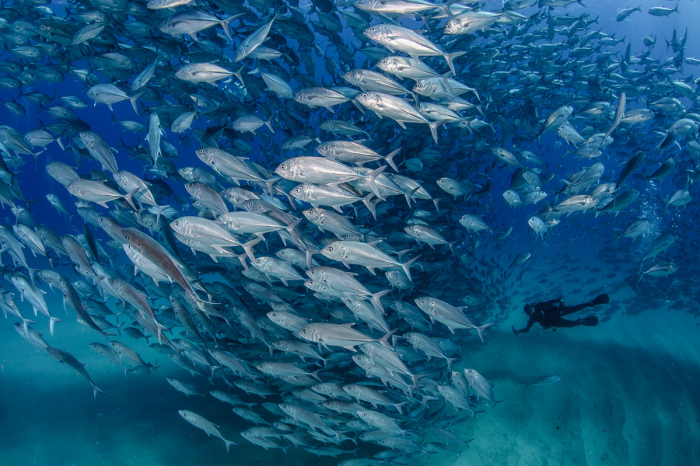 Just a stone's throw from the United States, Baja California has plenty to offer divers of all kinds, with the aquarium-like diving in the Sea of Cortez on its eastern coast and the pelagic-packed Pacific Ocean to the west. Easily accessible by land or plane, this diverse and dynamic diving destination should be high on the list of any diver from the USA or Canada looking for a quick, stress-free scuba vacation.
La Paz is a peaceful resort town offering easy access to the Sea of Cortez, including several phenomanal islands and seamounts. Each year, these frontier sites offer unprecedented megafauna encounters, with sea lions, whale sharks and oceanic mantas to be seen. Further south, the Cabo Pulmo National Park boasts an epic bull shark experience and vast, swirling schools of sizable fish, while Cabo San Lucas offers something for every certification level, including the possibility of schooling hammerheads.
For travelers interested in a nearby liveaboard adventure, vessels regularly depart from Cabo San Lucas to explore the Revillagigedo Archipelago including the island of Socorro. This incredible destination delivers some of the world's wildest pelagics and is within easy reach of the US. Possible marine life encountered include dolphins, sharks, whales and huge oceanic manta rays.
When to dive Baja California
Most of Baja California can be dived at any time of year, particularly if you enjoy the heat. The fall and winter seasons typically offer the best overall conditions and weather, making Baja California a perfect option for a Thanksgiving, Christmas or New Year break.
---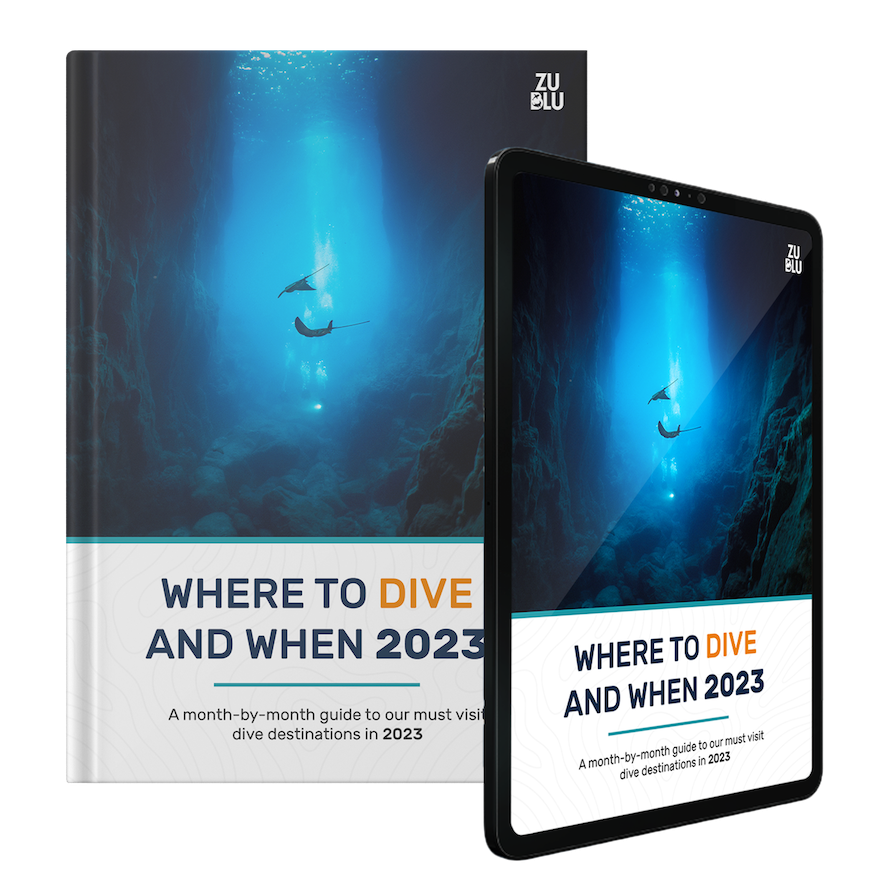 Need some inspiration for your next diving holiday? Download this FREE month-by-month guide to ZuBlu's top diving destinations in 2023.
---
Yucatan Peninsula, Mexico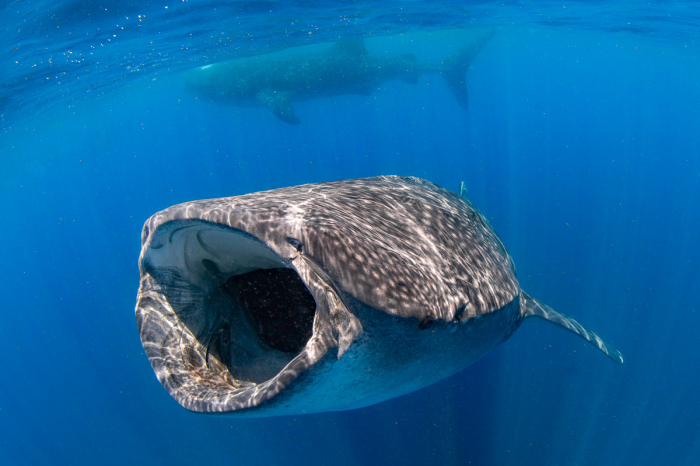 Mexico's southeast coast is an iconic vacation destination, with sprawling resort towns lapped by the Caribbean Sea and the magnificent Mesoamerican Reef just offshore. This makes it a great option for many Americans traveling from the central and eastern states.
Mexico's largest island, Cozumel, is home to some of the most rewarding scuba diving on the Yucatan Peninsula. The accommodation options are concentrated on the west coast, leaving large swathes of the island to nature. Much of the island's coast is also protected within a national park, guaranteeing impressive coral cover and thriving underwater ecosystems just a fin-kick from the shore. Over on the mainland, Playa del Carmen delivers contrasting revelry, as well seasonal bull shark experiences and year-round cenote exploration.
From Playa del Carmen and Cozumel, day trips to Cancun and Isla Mujeres are easy to arrange. Cancun is Mexico's original scuba diving destination and has developed into one of the country's most celebrated tourist hotspots. But, while Cancun can get a little crowded, it doesn't detract from the incredible diving on offer. Besides, neighboring Isla Mujeres offers plenty of peace and quiet.
When to dive the Yucatan Peninsula
Most of the Yucatan Peninsula can be dived at any time of year. The winter and spring seasons often offer the best weather, but can also become a little crowded. November marks the start of the main tourist season and is when bull sharks begin returning to these waters to pup, making the Yucatan Peninsula ideal for a Thanksgiving getaway.
The Bahamas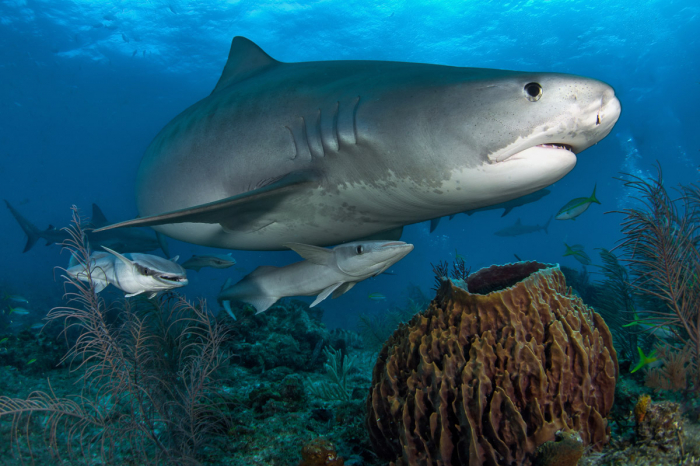 Located just 50-miles from Florida, the Bahamas brings a taste of the Caribbean to the shores of the United States. Made up of countless coral islands and cays, this sun-soaked nation is a paradise of relaxation and adventure. And with contrasting underwater environments - from deep ocean trenches to shallow, mangrove lined banks - the diving is both diverse and dramatic.
Thankfully, you don't need to venture far to find the Bahamas' best underwater experiences. Grand Bahama Island lies close to Florida and is easily accessible by air or sea, yet visitors here can experience some of the Bahamas' most iconic diving. Numerous wrecks can be found around this island and White Sand Ridge is one of only a few places in the world where you're all but guaranteed to dive with wild dolphins. But, without a doubt, Grand Bahama's biggest attraction is the nerve-shredding tiger shark encounters at the aptly named Tiger Beach dive site.
Nassau is another of the country's most popular diving destinations. Lying around 125-miles southeast of Grand Bahama, it is still easily accessible thanks to the Lynden Pindling International Airport. Along with more shark diving, Nassau also offers the chance to explore mysterious blue holes and several wrecks that have featured on the silver screen. 
When to dive the Bahamas
The dry season runs from November to April, and coincides with seasonal hammerhead appearances, making the Bahamas ideal for a quick Thanksgiving getaway or an extended Hanukkah, Christmas or New Year vacation. However, the islands can get crowded during these peak winter months. Tiger sharks are more often seen between May and July, providing the option of a 4th July break before the worst of the storm season.
Turks and Caicos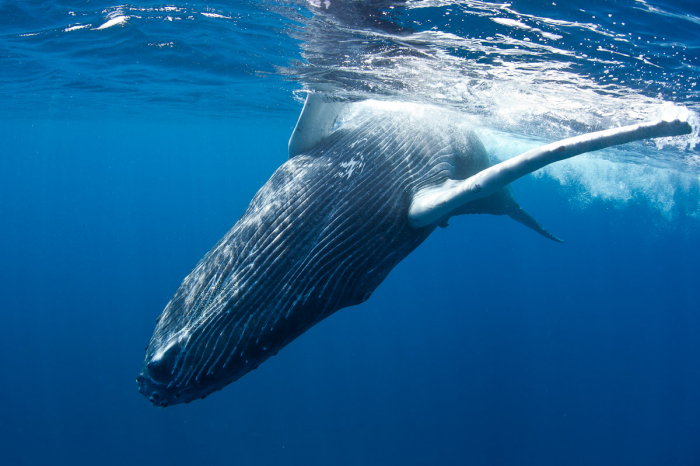 Located at the southeast tip of the sprawling Bahamas chain, the Turks and Caicos attract far fewer visitors, and offer a more peaceful atmosphere. This tropical paradise boasts long stretches of powder white sand lined by swaying palm trees and offers some truly spectacular scuba diving.
Providenciales is the tourist capital of the Turks and Caicos and home to the main international airport. From here, it is an hour-long boat trip to the exciting drifts of the Sandbore Channel or the sheer walls of West Caicos, where rays and reef sharks roam.
Humpbacks also migrate through the Turks and Caicos each year, allowing visitors to enjoy world-class whale watching excursions. A handful of operators based in Providenciales also incorporate snorkeling during these trips, giving guests the chance to swim alongside these enormous creatures. 
When to dive the Turks and Caicos
The main travel season in the Turks and Caicos runs from December through March, coincidentally when the humpback whales pass by, making these islands best suited to a winter vacation. July and November lie at the start and end of the stormy season, meaning the weather is less predictable, but can still deliver a great celebratory getaway.
Cayman Islands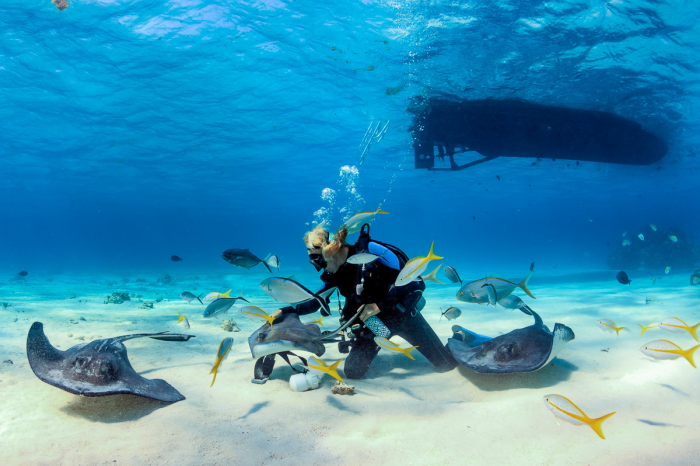 Featuring heavily in the region's cruise circuit, the Cayman Islands are a tempting place to take some time out. Combining Caribbean charm with cosmopolitan entertainment, these islands provide a wide range of pastimes and are ideal for visitors of all kinds. For divers, the Cayman Islands offer a different dive site to explore for every day of the year, including some of the best wrecks and walls in the entire Caribbean.
Home to the country's main international airport, Grand Cayman is well-geared towards tourism. In fact, this island is considered to be the birthplace of recreational scuba diving. Today, Grand Cayman is home to 240 dive sites and remains an iconic vacation destination for scuba divers around the world.
Stingray City was one of Grand Cayman's original dive sites and is still the marquee attraction for both divers and snorkelers. At this shallow site, scores of gentle stingrays surround divers as they search for food in just a few meters of water. The island is also home to several impressive wrecks, with the 77-meter Kittiwake providing the most interesting experience. All five of this vessel's levels are open for exploration, inside and out, including the mess hall, hospital station, propulsion rooms, and ammunition lockers.
When to dive the Cayman Islands
As with many Caribbean destinations, the winter months are among the best times to visit the Cayman Islands, offering a dry and pleasantly warm climate - perfect for a Christmas-time trip overseas.
Belize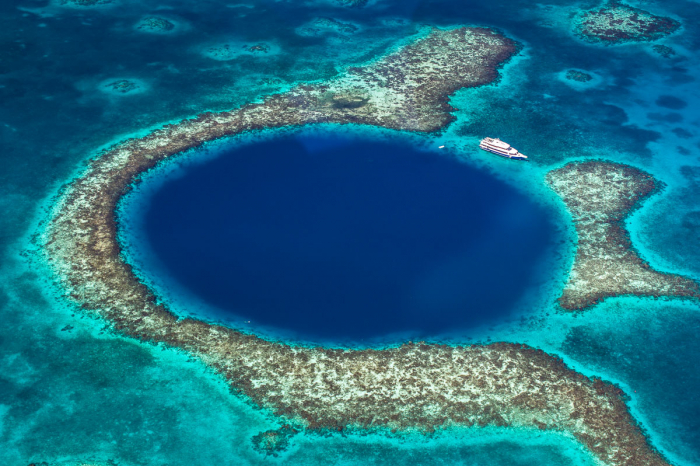 Belize is the ultimate adventure destination with an incredible variety of activities on offer. Tourists can explore the countries unique cultures, hike dense jungle scenery and explore endless saltwater flats. And, with the biodiverse Belize Barrier Reef located just off shore, visiting scuba divers should come prepared with plenty of space in their log books.
Ambergris Caye and Caye Caulker are the easiest destinations to access from the international airport, with daily ferry services and domestic flights from Belize City. The vibe here is distinctly Caribbean, making it a popular choice among American tourists. These two cayes also have easy access to the barrier reef where divers can explore canyon-like spur-and-groove coral formations.
Turneffe Atoll and Lighthouse Reef lie almost directly east of Belize City, but take a little longer to reach than the northern cayes. Those that make the journey, however, will be well rewarded with world-famous diving destinations such as Half Moon Caye and the Great Blue Hole. This is also where some of the world's best saltwater fly fishing can be found, with opportunities to land the 'grand slam' of bonefish, permit and tarpon.
When to dive the Belize
Luckily, Belize is a fantastic diving destination at almost any time of year. The dry season runs throughout winter and spring, creating the perfect conditions to beat the winter blues or welcome the New Year in style. Easter is another great opportunity to visit Belize, with spawning aggregations of reef fish occuring in the offshore atolls and the possibility of pilot and killer whales passing through.
Honduras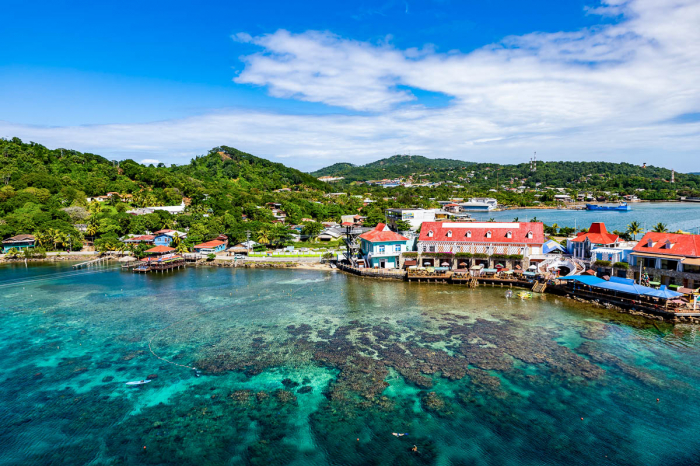 When it comes to easy dive trips from the United States, Honduras is all-too-often overlooked. This Central American nation lies at the southern end of the Mesoamerican Barrier Reef but welcomes just a tiny fraction of the visitors that pass-through Belize and the Yucatan Peninsula. As a result, untamed wilderness and authentic cultural experiences abound here, alongside some of the most accessible and affordable scuba diving on the planet.
Roatan, in the Bay Islands, has its own international airport, making it easily accessible from the United States. The island offers a combination of luxurious resorts and secluded nature escapes, all complimented by a casual Caribbean atmosphere. Divers and snorkelers alike will be blown away by roatan's coral reefs which are thought to be some of the healthiest in the Caribbean.
Several ferries operate each week between Roatan and the nearby island of Utila, which is often idolized by travelers as an example of how similar destinations "used to be". Aside from its sleepy charm and cheap dive certification, Utila has become known as the 'whale shark capital of the Caribbean', with a high chance of sightings throughout the year.
When to dive Honduras
Easter is often considered the ideal time to visit the Bay Islands of Honduras, as the weather is dry and warm and whale shark sightings are almost guaranteed. As this destination also sits below the 'hurricane belt', tropical storms are less of a problem, making it a great option for extended 4th July celebrations and relaxing summer vacations.
Bonaire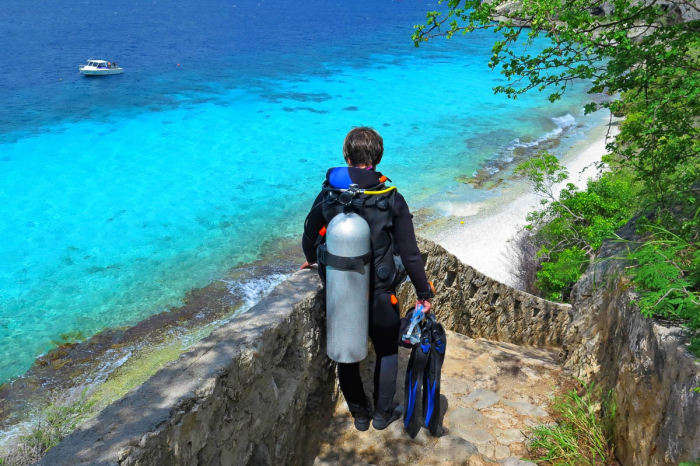 Bonaire is a neat and tidy Caribbean island with a trendy vibe and colorful character. Popular among US dive tourists, the island has certainly evolved beyond its humble origins. But, with conservation and sustainability at the core of its growth, Bonaire remains beautifully rugged with large wildlife preserves and few sprawling resorts. So if you're looking for an easy dive destination accessible from North America, they don't come much better than Bonaire. The restrained approach to development has helped to protect the island's fringing reefs, which can be seen encircling the coast just meters from the beach, making Bonaire the perfect destination for enthusiastic divers and snorkelers.
As the undisputed shore diving capital of the world, tourism on this small island has been planned to enable straight-forward self-guided exploration. Some 65 dive sites can be found around the main island, each clearly marked on the map and highlighted at the roadside by bright yellow rocks. The most popular sites even have underwater markers to help you navigate the reef. Dive centers on Bonaire are equally obliging and offer a range of convenient services such as drive-through tank rental or a daily delivery to your accommodation. And, some dive shops are even open 24-hours a day!
When to dive Bonaire
Bonaire's best weather and most reliable diving conditions occur between November to April, making it a perfect destination for the entire holiday season. As this island is located below the 'hurricane belt', it can also make a great summer vacation, although the odd powerful weather event elsewhere in the Caribbean can occasionally impact diving conditions on Bonaire.
---
Looking for an easy dive trip?
Contact the travel team

---