Bonaire's renowned shore diving is one of the Caribbean's natural highlights, and combines perfectly with the island's beaches and landscapes for a totally unique dive holiday​
Highlights
World-class reef, wall, and wreck diving from the shore or by boat
Historic attractions and protected parks home to unique species
Over 50 dive sites open to self-guided exploration
Charming villages, laid-back resorts and an authentic island feel
Outstanding conditions for sailing, kiteboarding, and windsurfing
Bonaire is the shore diving capital of the world, with 89 different dive sites, 54 of which are accessible from the island's sandy coast. And, it's not just the easy access that makes this place special. Bonaire diving is world-class, with plunging walls, sprawling kaleidoscopic coral gardens, and marine life galore! Above water, this island is a paradise for sun worshipers, outdoors enthusiasts, and beach bums - with plenty of protected natural areas and stunning sandy beaches waiting to be explored. Rent a truck and take yourself on an adventure, with weeks worth of activities for visitors and plenty of choice for visitors!
Diving in Bonaire
Schooling reef fish

Year round

Macro Creatures

Year round

Walls & pinnacles

Year round

Healthy corals

Year round
Bonaire scuba diving is all about shore dives with stunning coral gardens and walls just a short swim from the beach. These colourful, light filled reefs are famous for massive hard coral formations, giant sponges and sea fans, and encounters with marine wildlife. In fact, some sites like Alice in Wonderland and Bari Reef have attained legendary status among divers with turtles, barracudas and groupers, and schools of tropical fish spotted on every dive. The island is also home to a surprising amount of macro, with interesting crabs, shrimp, and hard to spot seahorses blending into the dazzling reef backdrop.
Exploring Bonaire's east coast
Bonaire's east coast dive sites aren't for the faint of heart. Unlike the island's leeward side, this stretch of coastline is exposed to the elements, making it prone to waves, surge, and strong currents. But, divers who are up to the challenge won't be disappointed, as this is the perfect place to spot eagle rays, tarpon, jacks, and occasionally nurse sharks and mantas. Due to the currents, these remote waters can't be explored from shore, so plan a boat trip with at least two dives.
Bonaire shore diving
With dozens of dive sites starting just metres from the sandy coast, it's easy to see why this place has become a legend among shore divers. Visitors receive a map on arrival detailing where to find the island's entrance point's - each of which is marked with easy to spot yellow paint. Once you've selected your day's sites, you'll drive to your chosen spot, kit up, walk in, and kick out to the reef's edge before descending. A wide variety of sites await shore divers here, with reefs, sand channels, walls, as well as wrecks and piers.
Klein Bonaire
Like the island's wild east coast, Klein Bonaire isn't accessible from the shore. But, these sites boast the country's best underwater visibility, most wildlife, and fewest guests - a perfect combination for legendary underwater exploration. Just keep in mind that you're more likely to encounter currents, waves, and rough surface conditions, with some challenging sites like Sampler and Southwest Corner suitable for advanced divers.
Wrecks and piers
Bonaire is home to two exceptional artificial reefs, both of which can be explored from the shore. The Hilma Hooker wreck rests in just under 30-metres of water on a sandy bottom, starboard-side down. This vessel was sunk in 1984, and decades underwater have lent it a thick coat of hard and soft coral, with plenty of small reef fish, moray eels and sea turtles, and cryptic macro species calling its hull home. The Hilma Hooker's top deck sits at nearly 18-metres, making it an excellent site for multi-level diving, and easily accessed by divers of all skill levels.
The Salt Pier is famous for its coral-carpeted pilings and schooling fish by the hundreds - making it a top pick for wide-angle photography. But, underwater photographers should bring their macro lenses along as well, as this is one of the island's top spots for seahorses and other critters. Explore this shaded maze of sponge-covered pillars in search of juvenile reef fish or head out over the white sandy bottom where sea turtles nap in the shallows.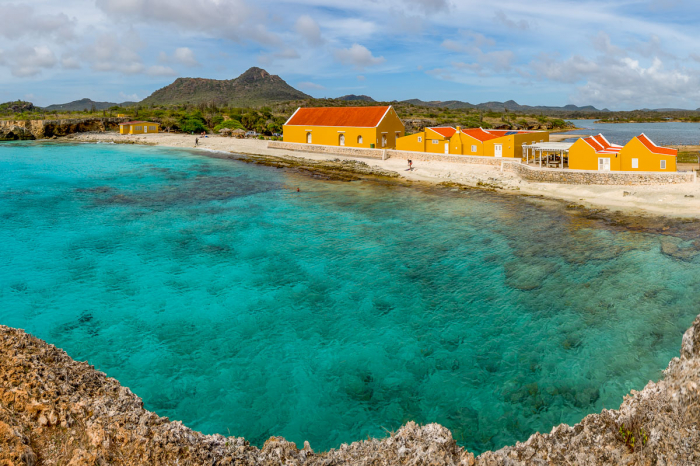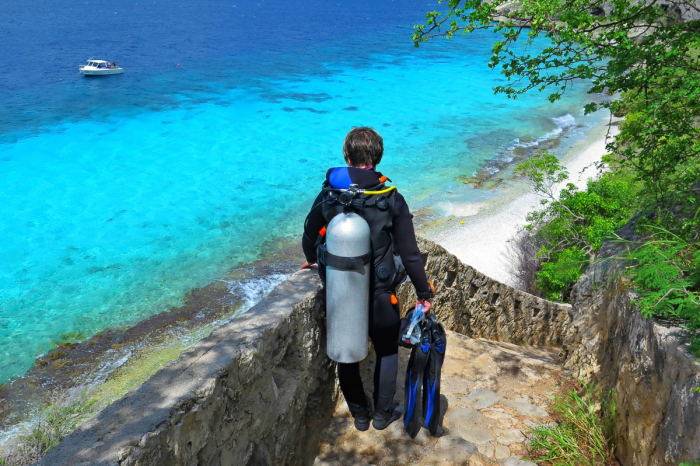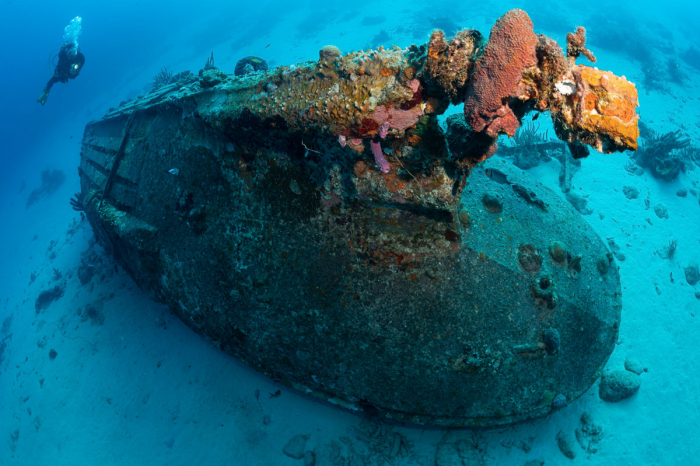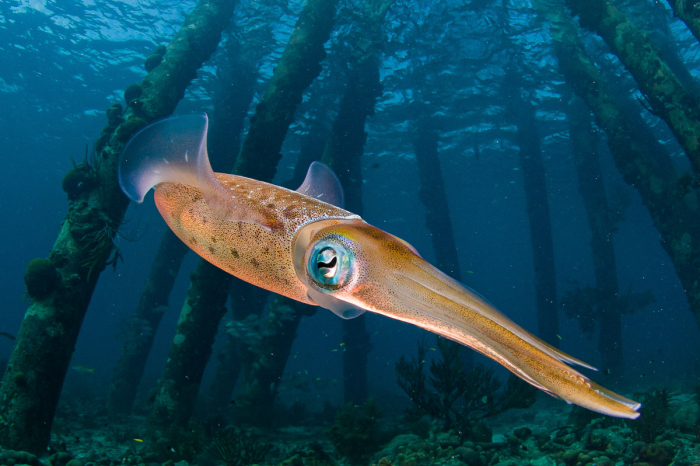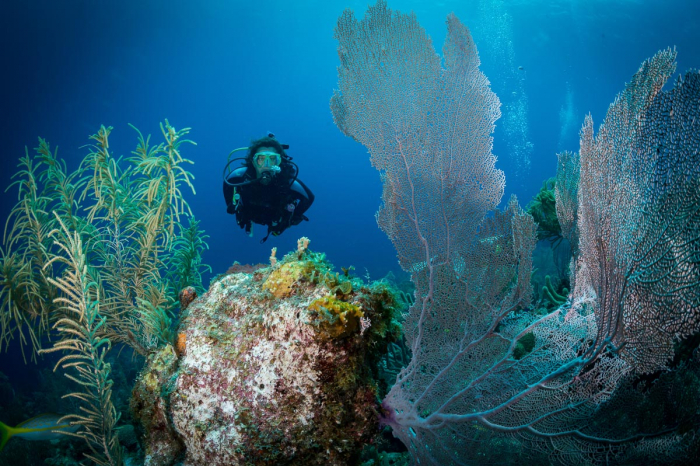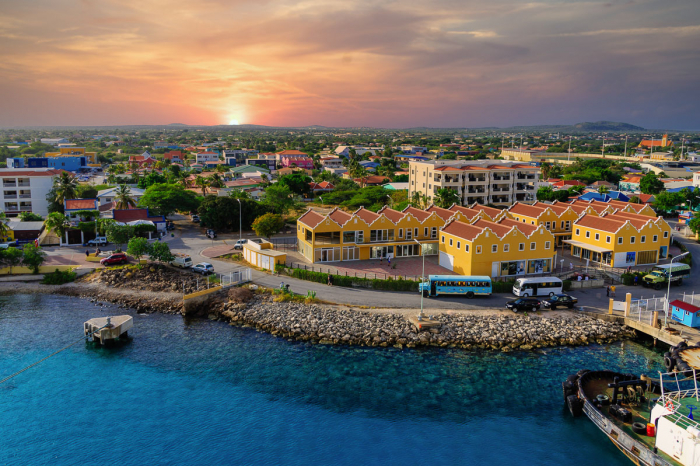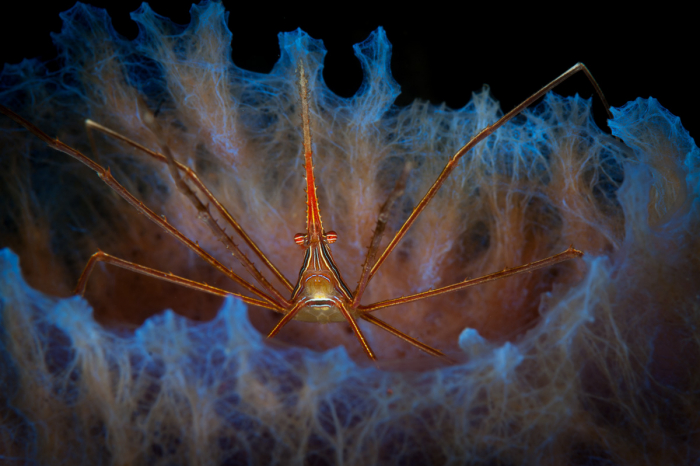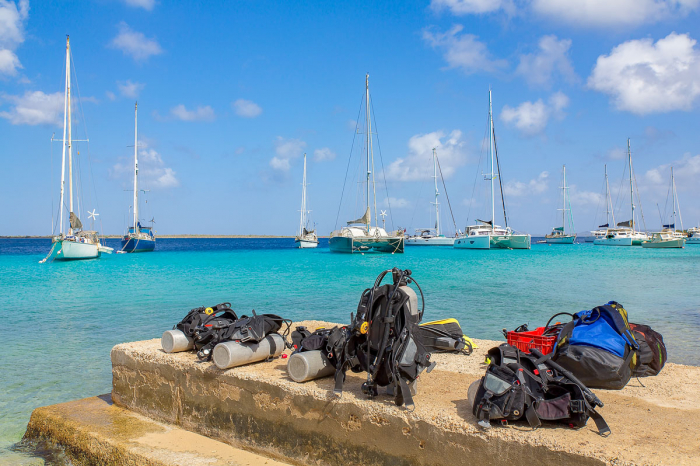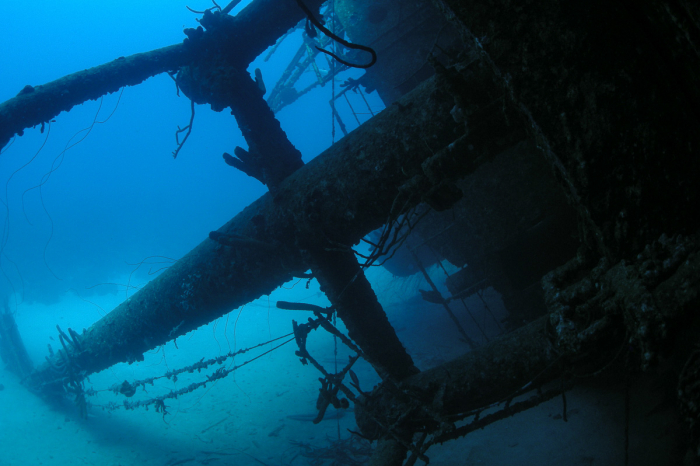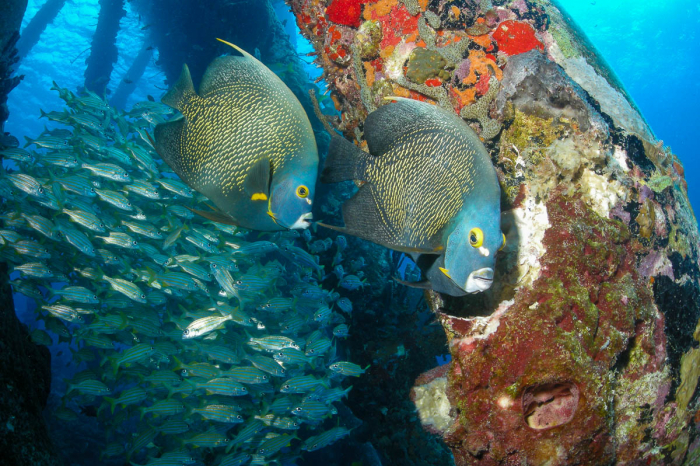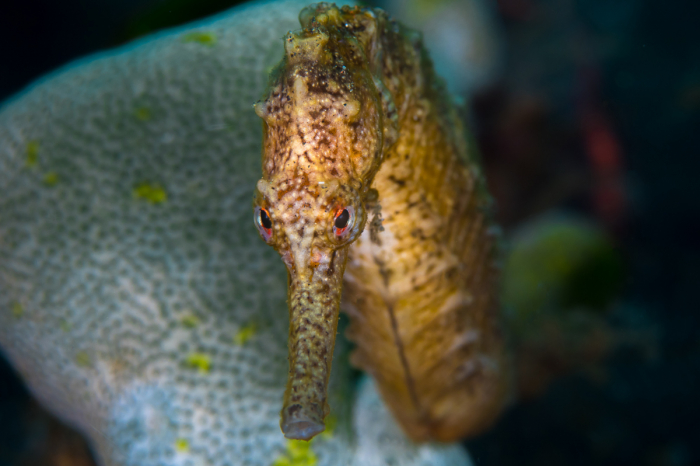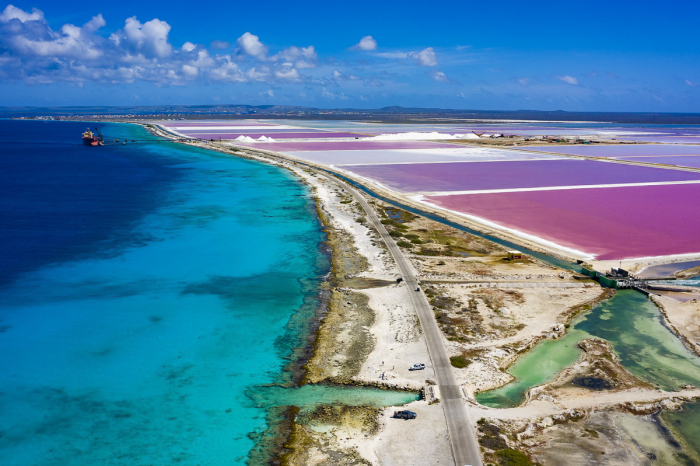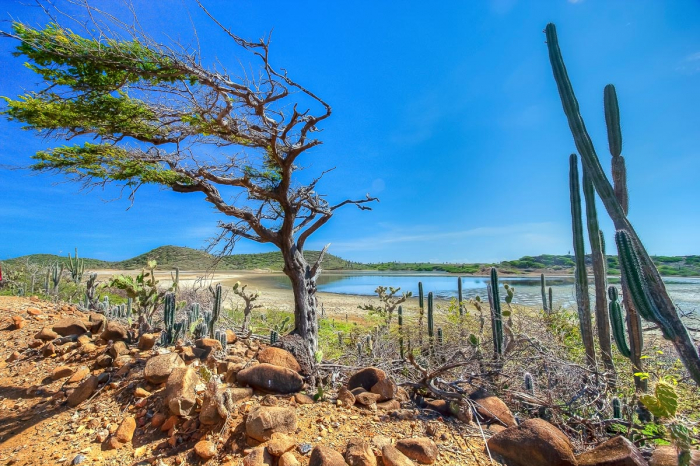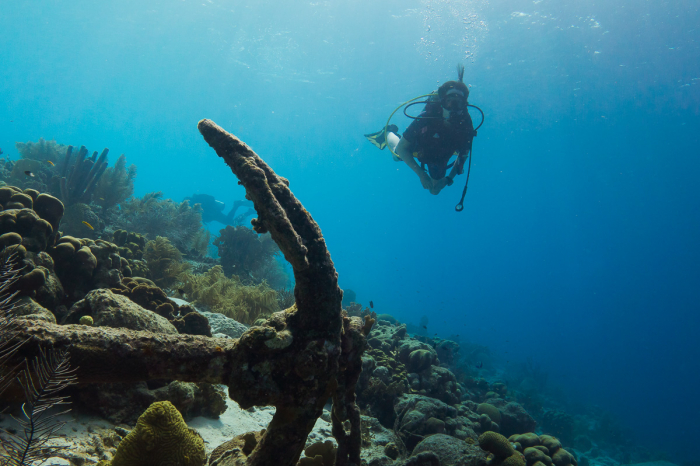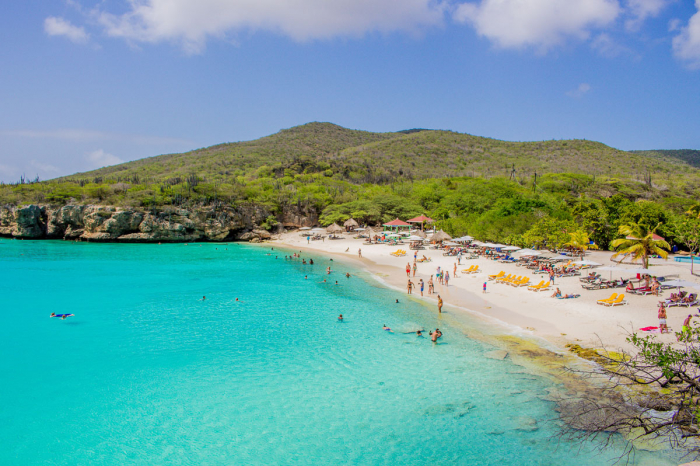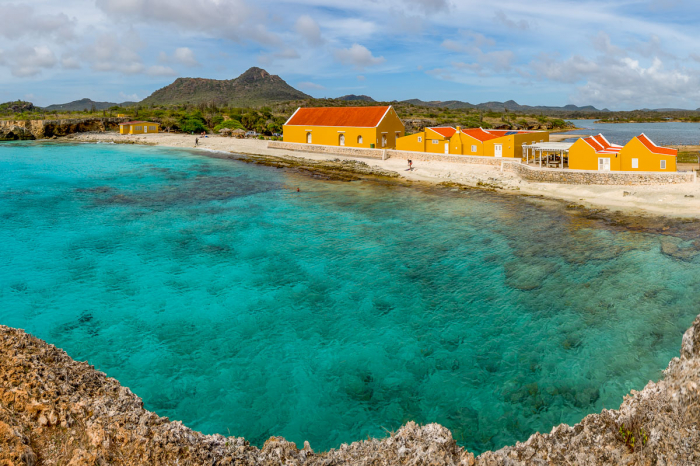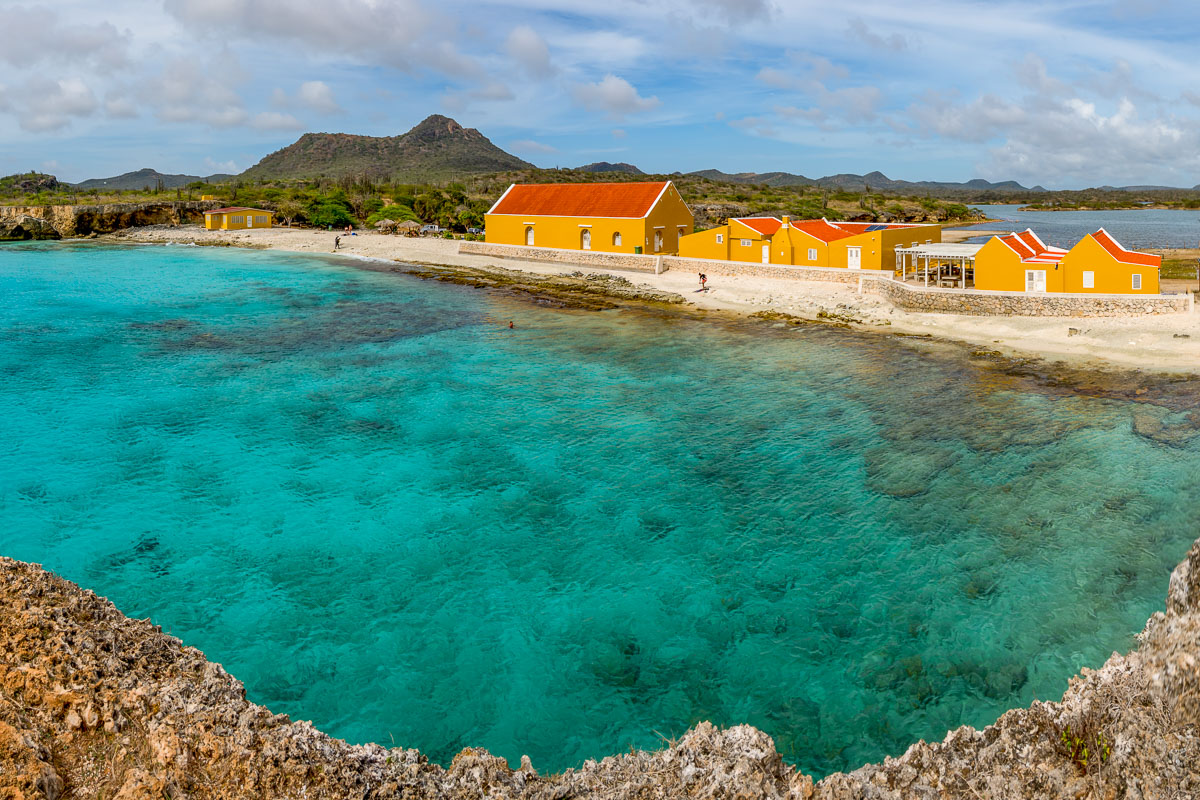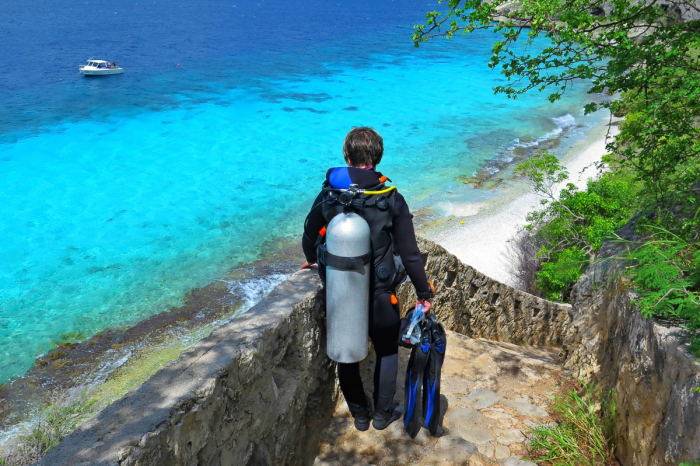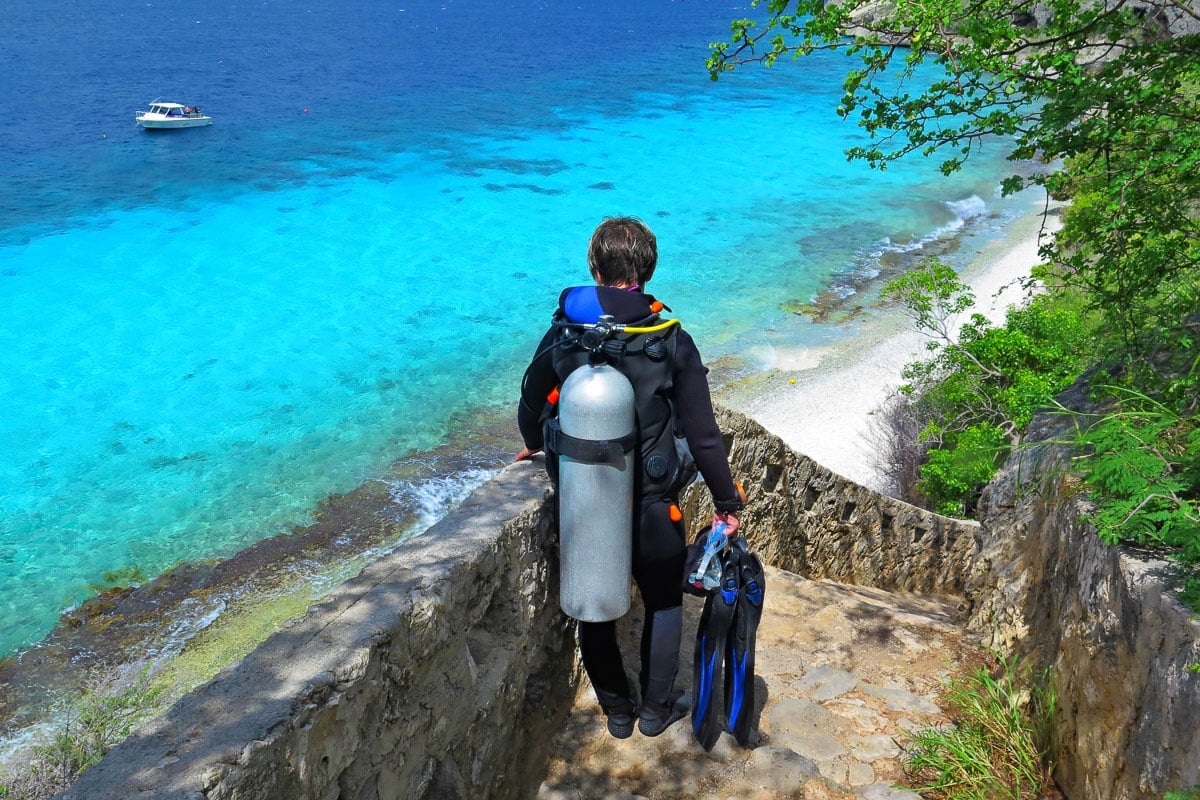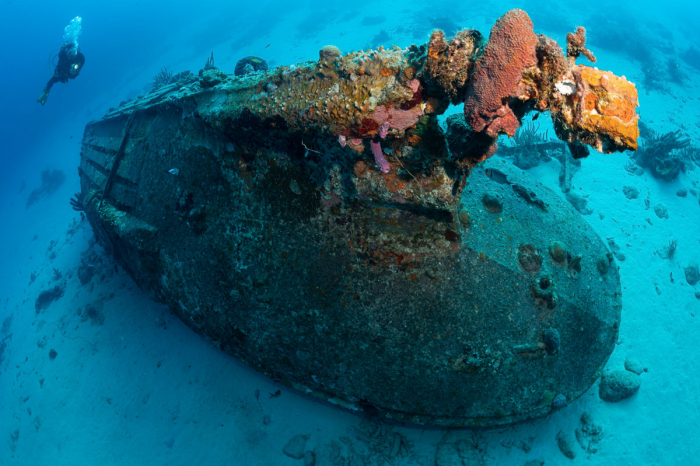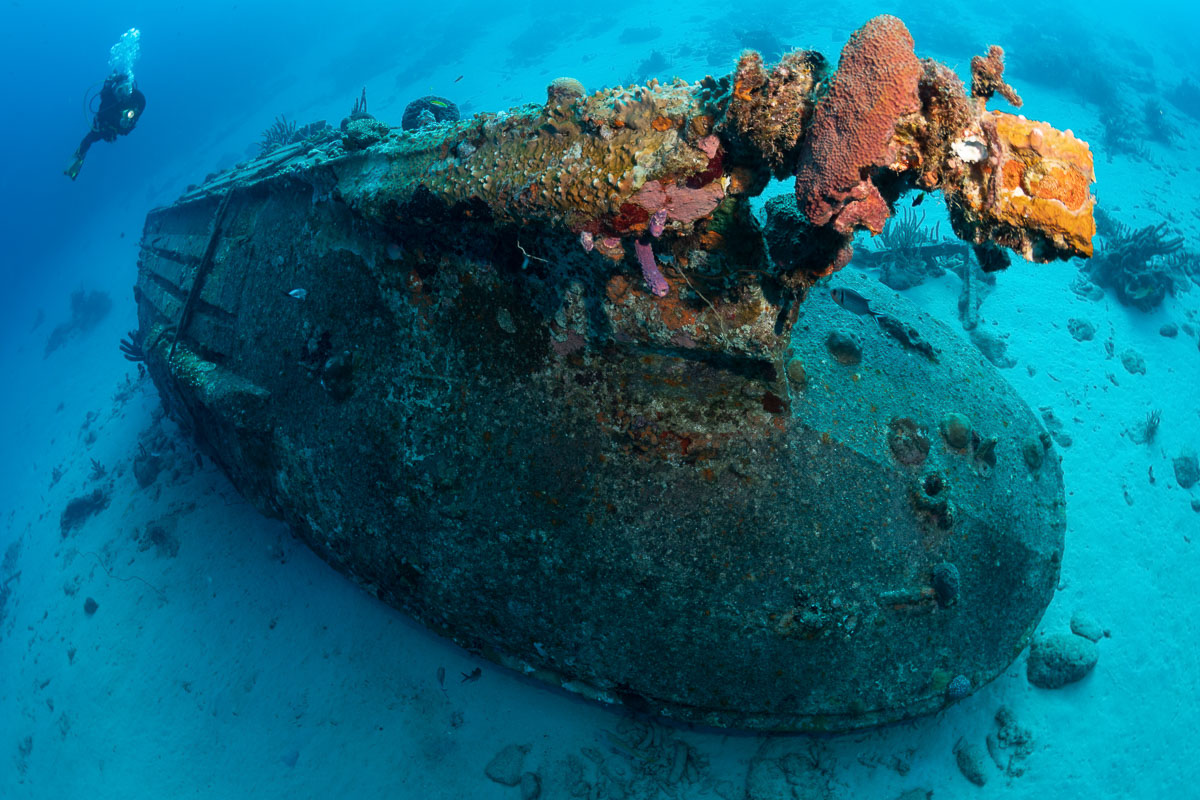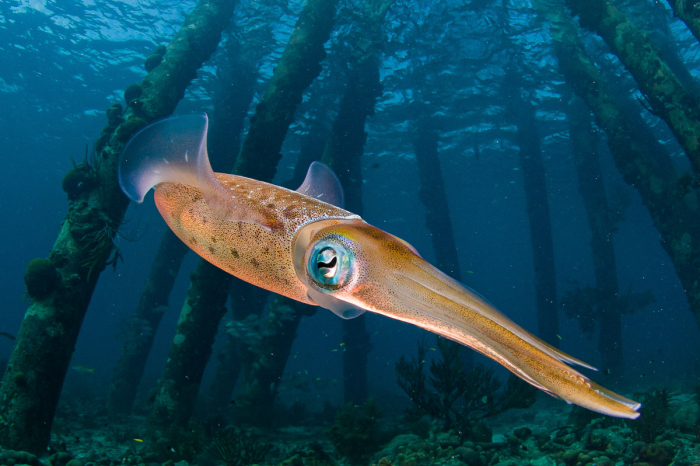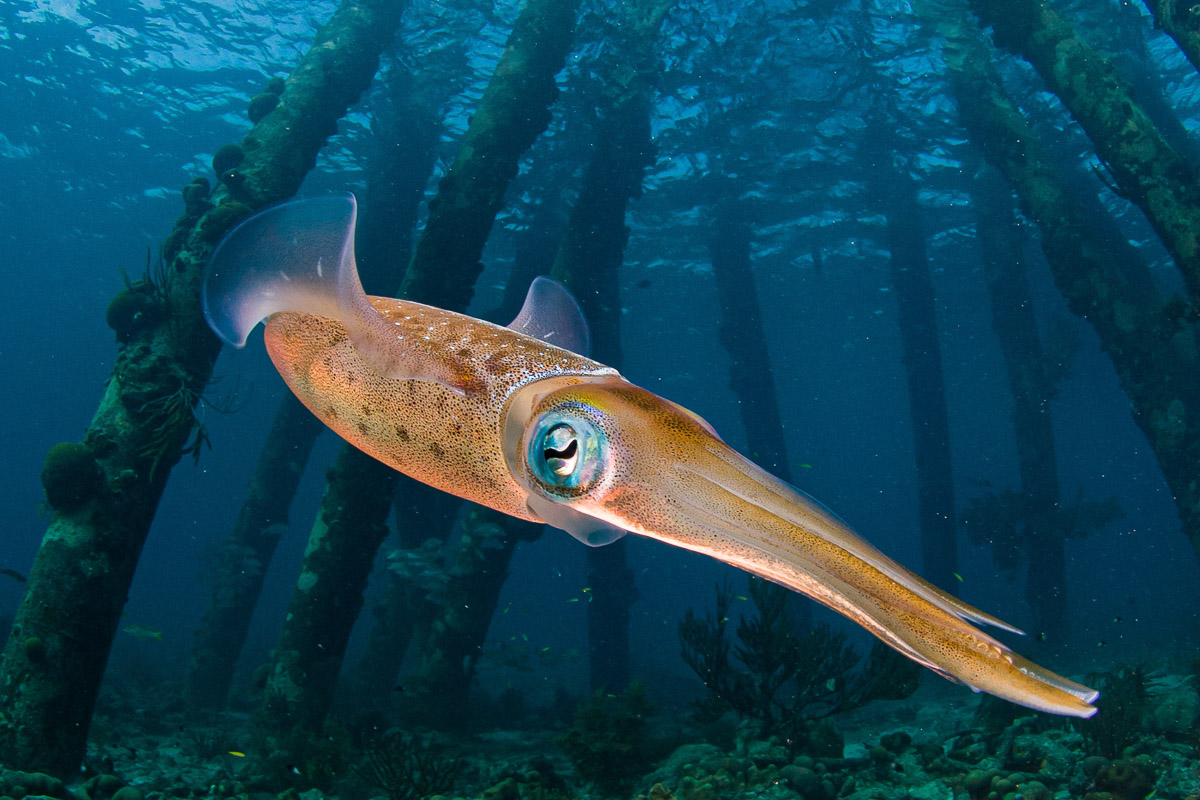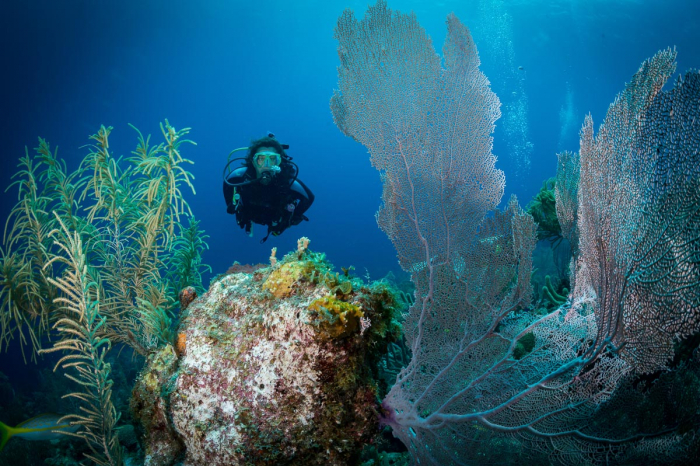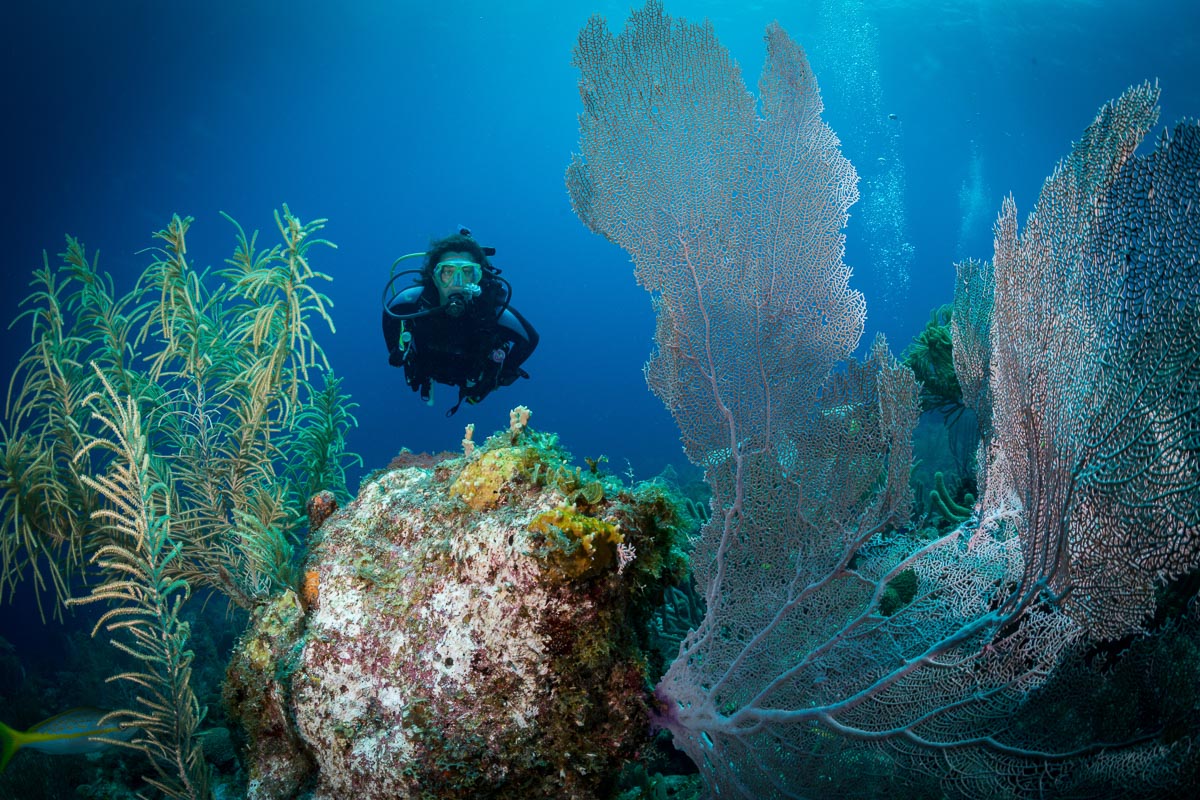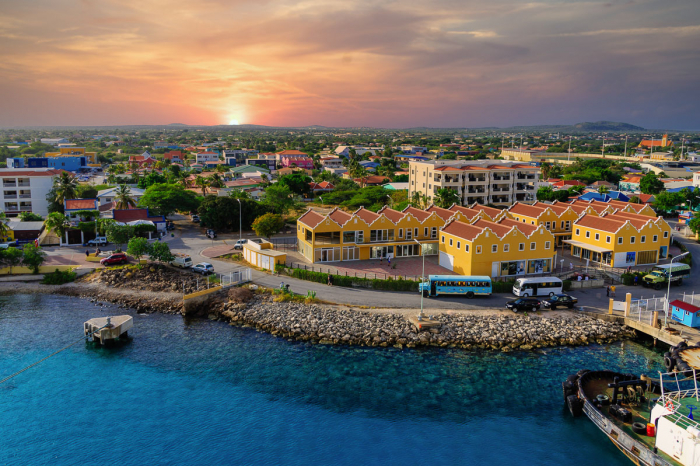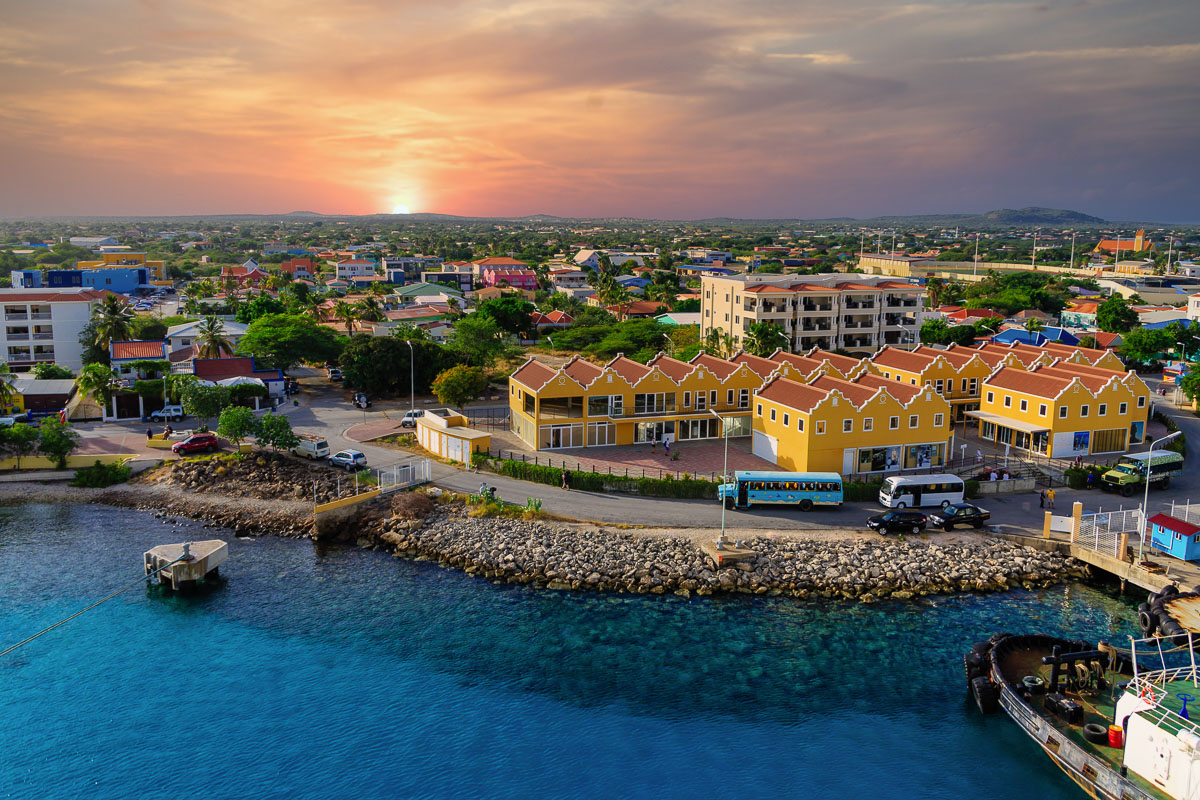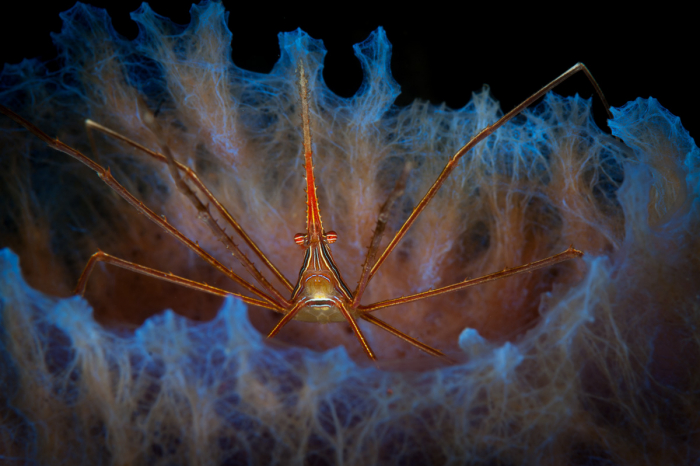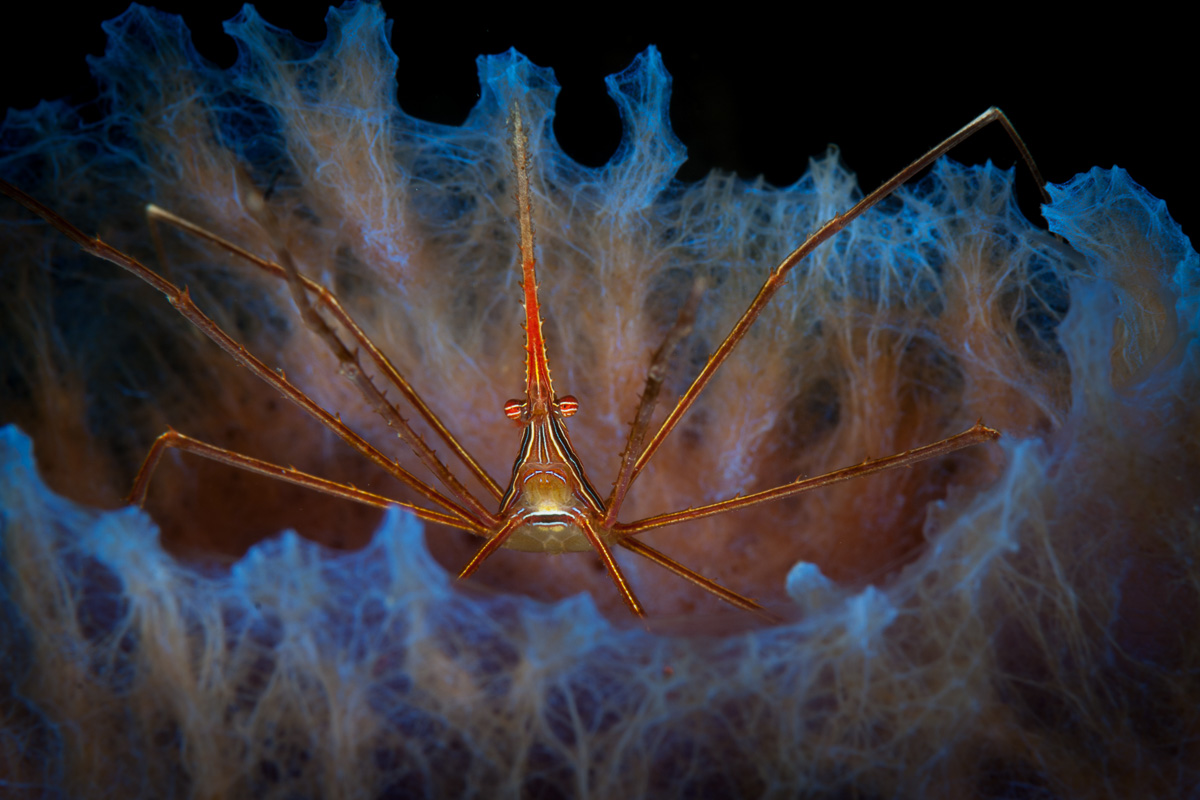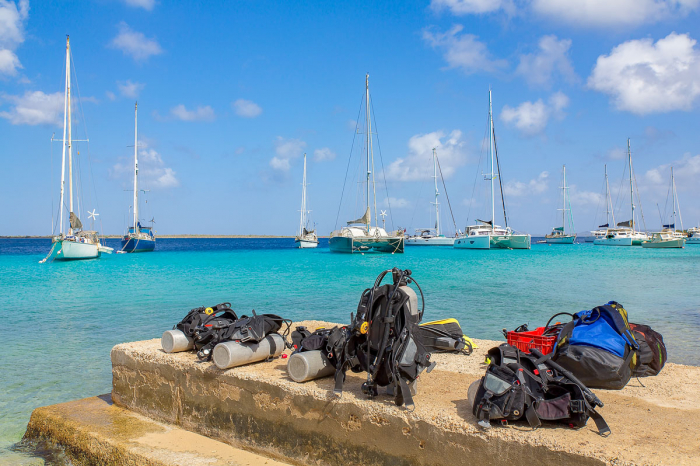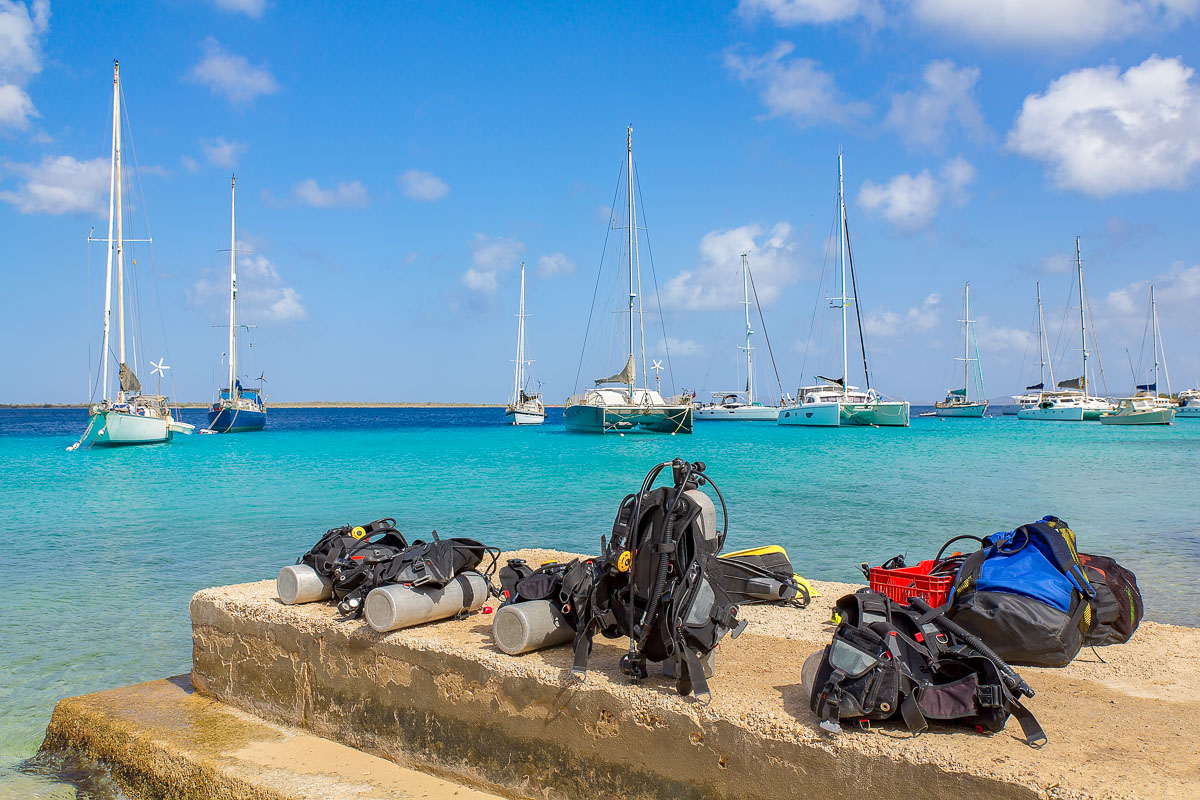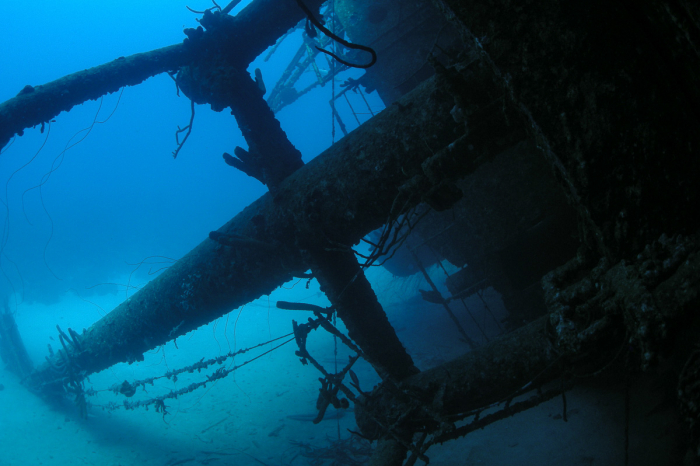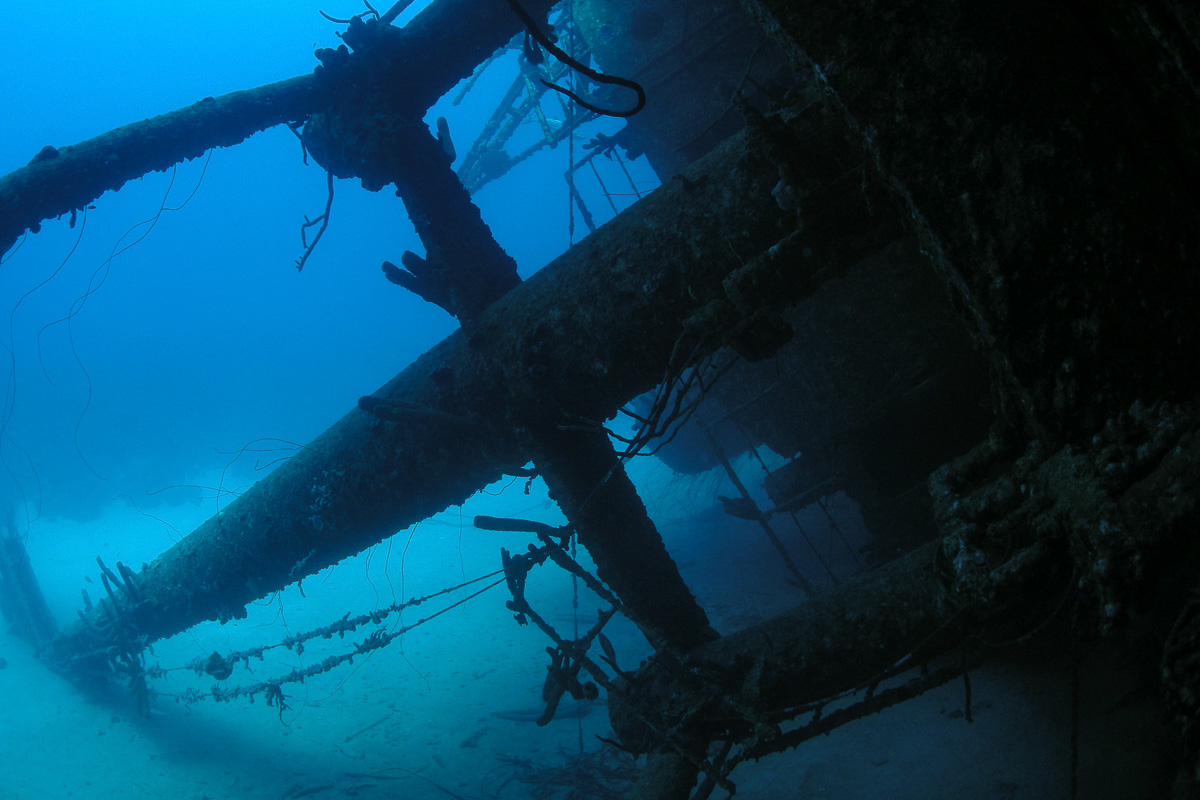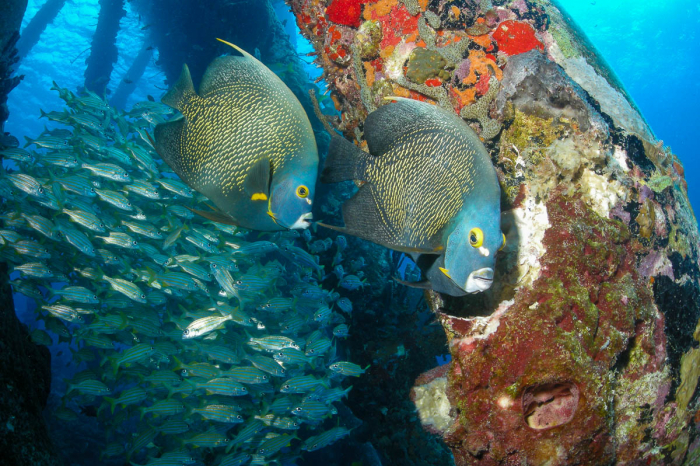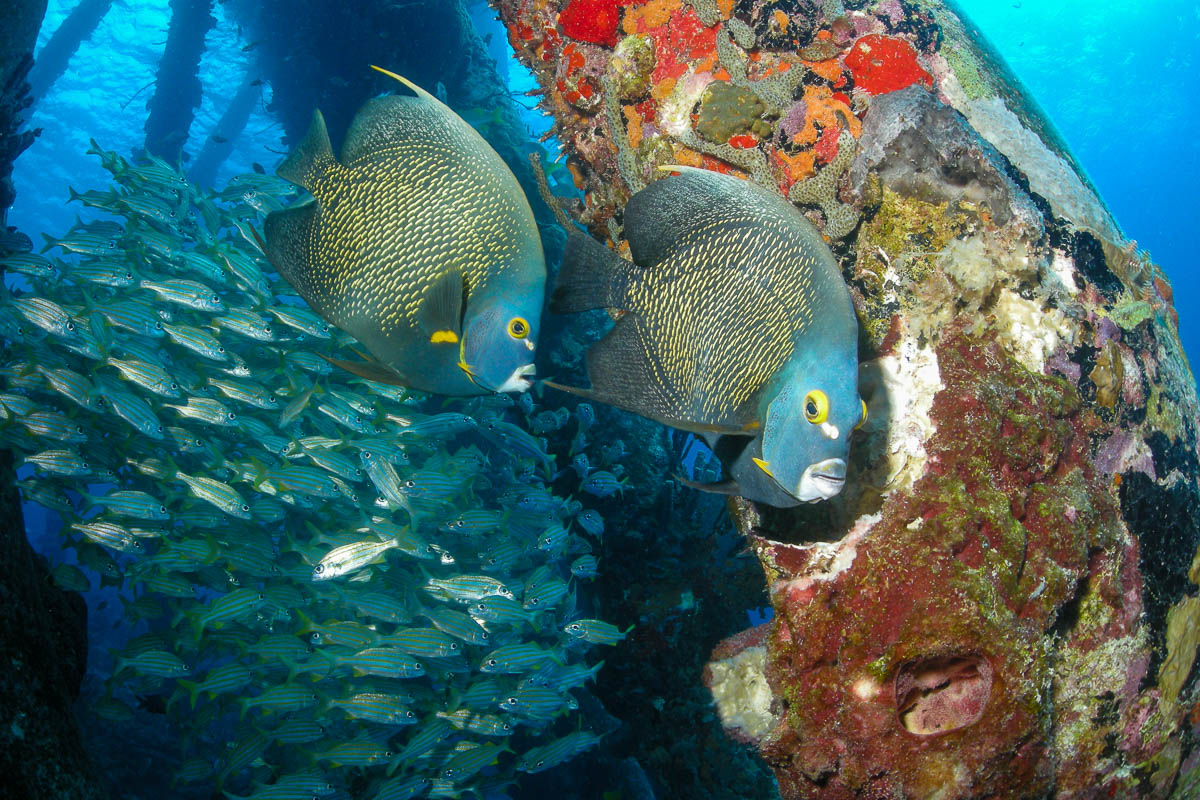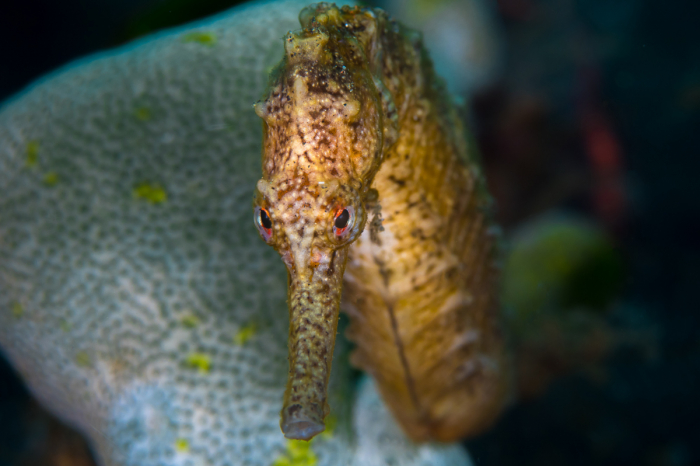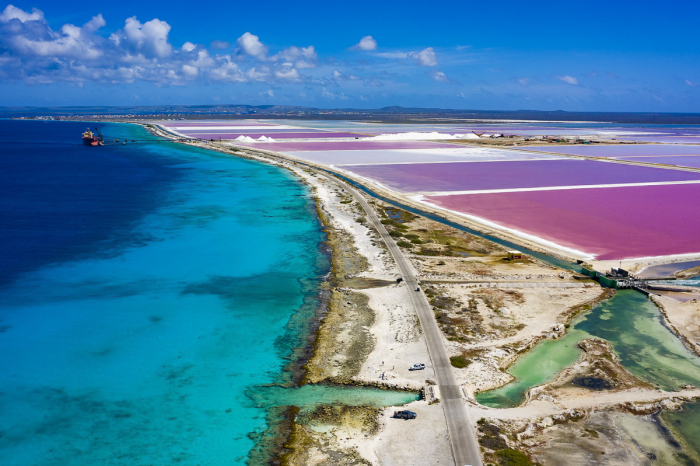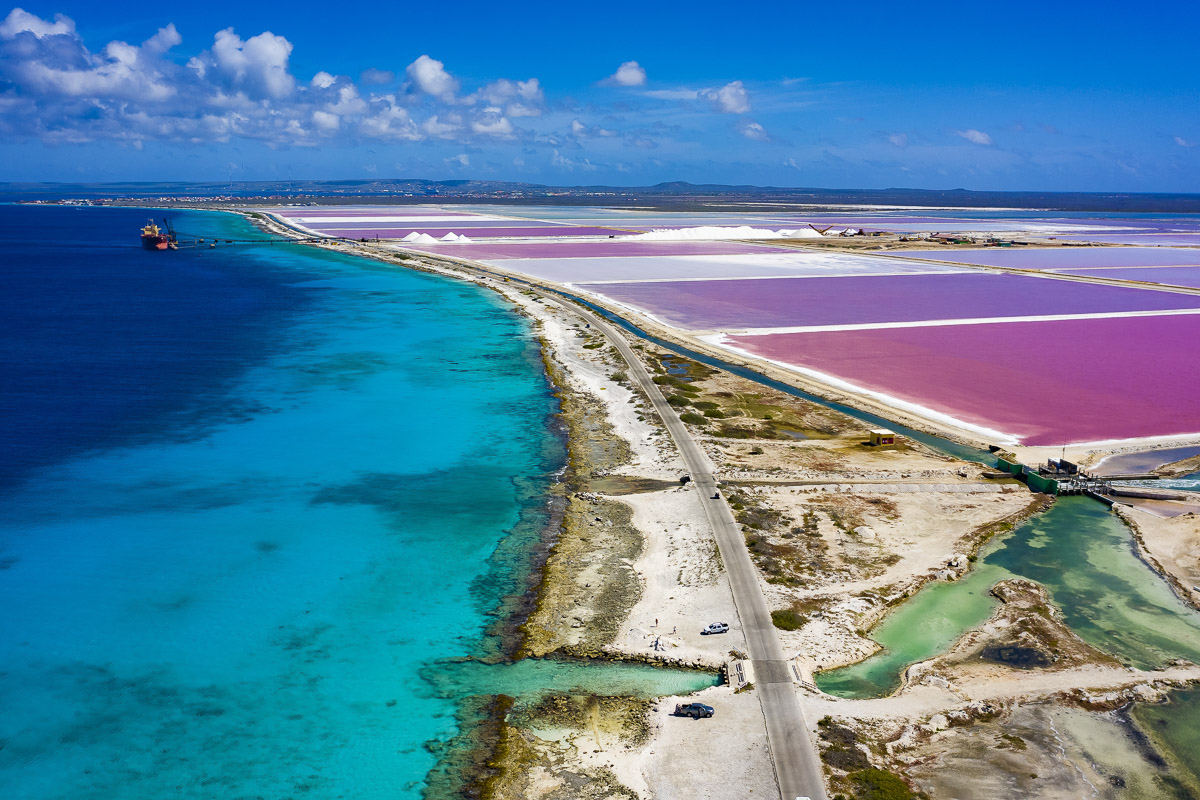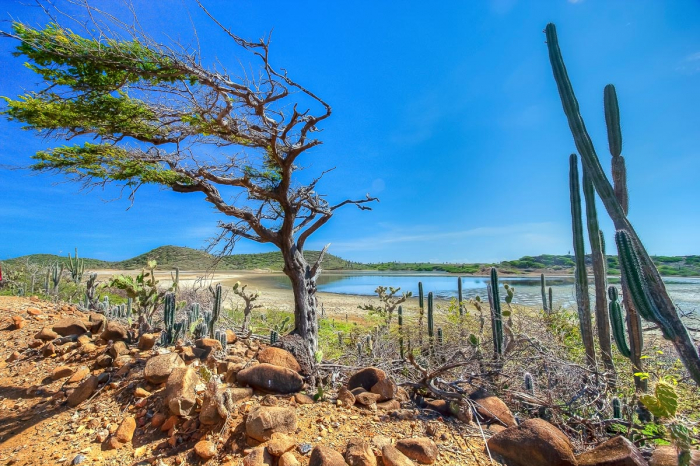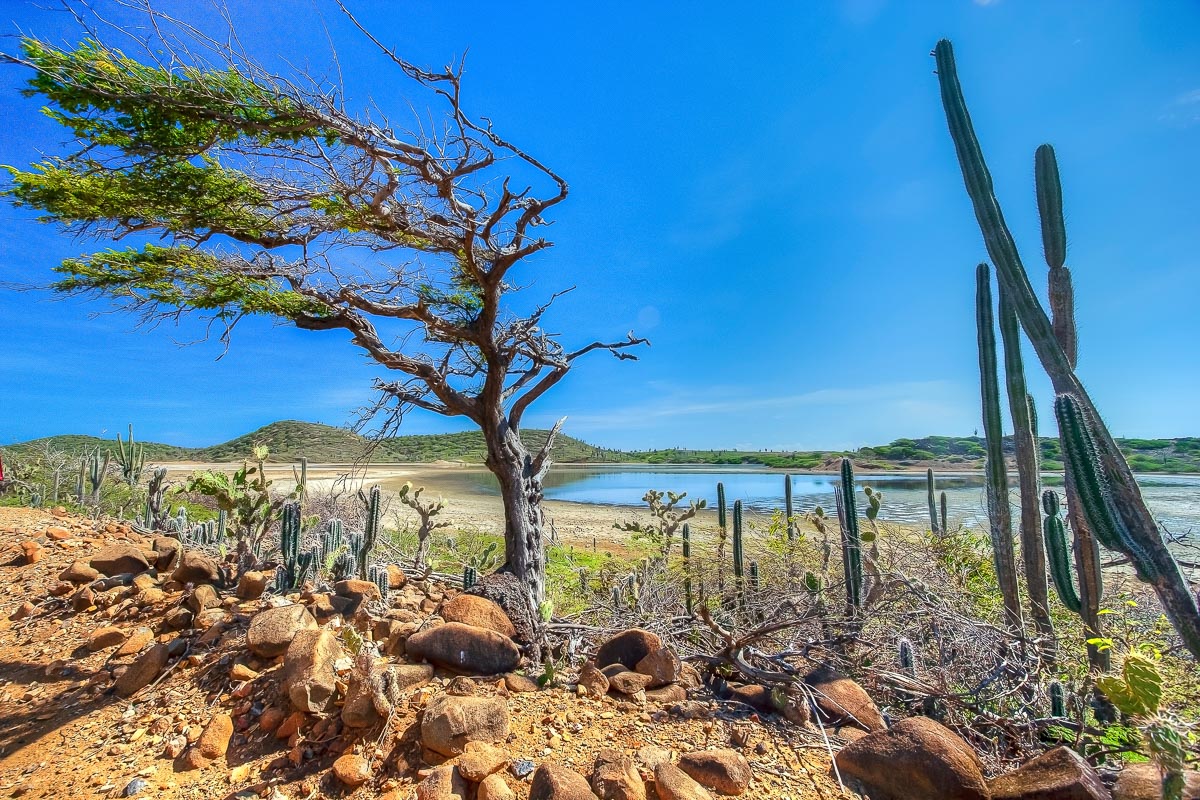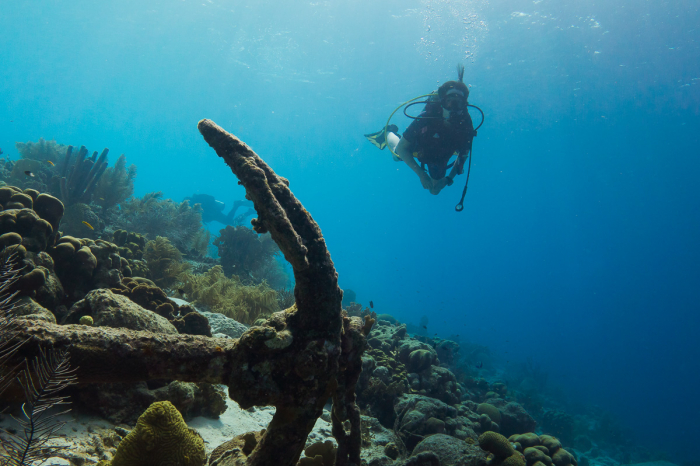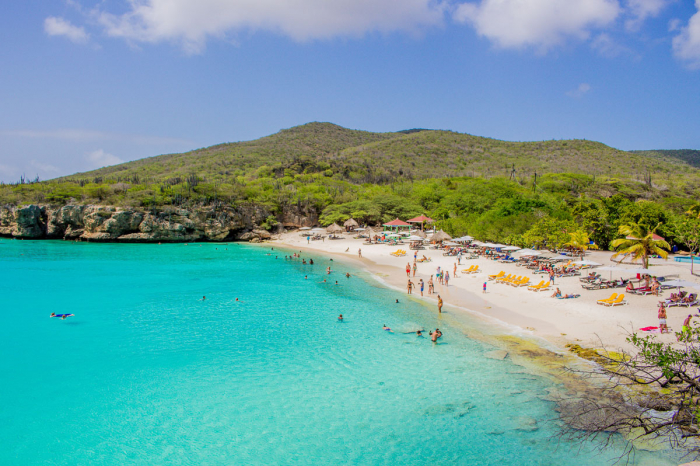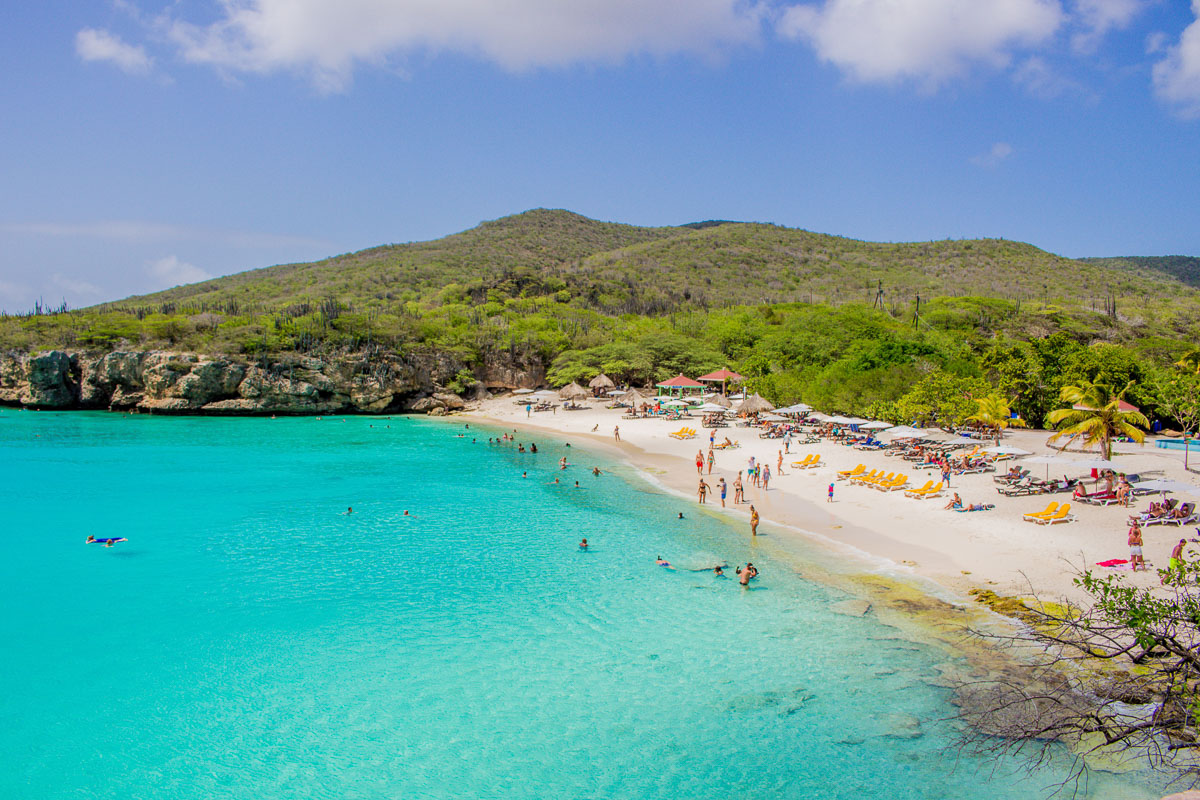 Diving Environment
Type
Reefs, walls and shore entry
Diving Season
Year round, best December to June
Top tips

Bonaire is a paradise for shore diving, so be sure to pack accordingly - dive boots and open-heel fins are a must!
If you're renting a truck for shore diving, don't forget cars drive on the right side of the road.
The island's strict marine park protection includes a mandatory trial dive for all visitors. This formality ensures that each guest can explore safely, maintaining neutral buoyancy and performing the essential scuba functions required to protect themself and the fragile reef ecosystem alike.
Most of Bonaire's diving is done without a guide, so, you'll need to pack a surface marker buoy to alert boats of your position, an audible signaling device like a whistle, and navigation tools such as a compass and GPS beacon.
About Bonaire
Bonaire was first settled by the Dutch in the 1400s and over the centuries, the island has developed its own distinct character combining European and Caribbean cultures. While the island has certainly grown up a bit, it hasn't lost its tropical charm! Thanks to carefully monitored tourist development, with nature placed as a priority, the island is still home to large wildlife preserves and nature parks - and very few large-scale resorts.
Dutch for "Little Bonaire", Klein Bonaire is a small uninhabited islet just a few kilometres off the mainland's coast. This is one of the best places in the Dutch Caribbean where you can view the crumbling ruins of slave quarters and huts, evidence of the region's colonial past. This tiny stretch of sand is also home to nesting turtles and migratory birds, making it one of the country's most important protected zones.
Scuba diving, snorkelling, and other watersports are the main attractions around Bonaire and its smaller sibling. But beach bums and outdoors enthusiasts will find plenty to do thanks to the relaxed Caribbean atmosphere and stunning backdrop of swaying palms, turquoise sea and white tropical sand. Windsurfing, kiteboarding, and sailing are all popular here as well, thanks to the region's prevailing winds.
Getting there
Bonaire's only port of entry is the Flamingo International Airport. Hardly more than an airstrip, this travel hub is surprisingly well connected, with daily international flights from the United States and the Netherlands, as well as domestic arrivals from Aruba and Curacao.
Getting around the island is easy, with taxi services at the airport and most resorts. But, rental cars and trucks are without a doubt the most popular way to tour the island, and the easiest way to manage your daily diving adventures. White pick-ups are the standard selection, with plenty of room for tanks and gear in the back. If you aren't planning on shore diving, golf carts, scooters, and bicycles are also available for rental. Just remember, traffic moves on the right side of the road here!
Where to stay
Bonaire is larger than you might think, at nearly 300-square-kilometres. But, much of the island remains undeveloped, and is instead dedicated to wildlife preserves and national parks.
Nearly all tourist facilities on the island are found in and around Kralendijk, Bonaire's biggest city. This is where you'll find the international airport, most dive centres, and options for drinking, dining, nightlife and shopping. But, don't come here expecting a major city. This colourful clapboard stretch of waterfront is hardly more than a village, boasting quiet streets and friendly locals. And, while it does host the island's cruise ship port, few of these guests ever leave the immediate area.
Thanks to the island's unique shore diving scheme, most dive centres can deliver each day's tanks to you for a small fee - no matter where you're staying. And, with the help of your rental car or truck, getting around the island is a cinch! Although there are a few larger resorts, most guests book into a small hotel, guesthouse, or private holiday rental. The island is perfectly equipped for group travel and self catering, making it easy for a more independent trip.
Bonaire dive seasons and weather
Bonaire enjoys a warm, arid climate, thanks to the trade winds which deliver sunny afternoons with temperatures between 29-33°C, and cool, slightly windy nights year round. Water temperatures fluctuate between 27-30°C with the warmest months in August and September. Though the island receives very little rain, these are technically the wet months when wayward storms can deliver precipitation, humidity, and higher than average winds. This, in turn, can slightly reduce visibility from 30-metres down to 12-metres or less, thanks to surge and sediment.
Bonaire lies below the hurricane belt, but tropical storms do occasionally turn this far south. The Caribbean storm season runs from May through November, with a peak between August and November. During these months, some powerful weather events can impact diving conditions on the island even if they don't make landfall.
While November through April could be considered the busy season, there are two main peaks to avoid if you're hoping to skip the tourist crowds. These are Christmas and New Year holidays and Easter week. Most divers prefer to visit between February and July or just before the holiday rush in November. During these months, weather conditions are optimal and even the most popular dive sites will remain uncrowded.
Conservation
Much of Bonaire's land and sea is protected by Stichting Nationale Parken (STINAPA). This governing body manages both the protected Bonaire National Marine and Washington Slagbaai National Parks.
Founded in 1962 as STINAPA Netherlands Antilles, the organisation was formed as a foundation with the goal of actively protecting nature in the Netherlands Antilles. The first organised efforts were aimed at safeguarding the breeding grounds of the Caribbean flamingo. Then, the Washington Park was created in 1969 - the first official sanctuary of the Netherlands Antilles.
Later, in 1979, the National Marine park was established. Since the 1990s, when park protections were increased, this has become one of the planet's most successful protected marine areas. Today, programmes including user fees, checkout dives, and strict management of the island's lionfish population keep the park pristine.
Eco-tourism is becoming increasingly popular on the island, with new sustainable options popping up everywhere. These earth-friendly efforts are essential to keeping Bonaire's wildlife habitats and protected areas in top form, and to safeguard essential resources like water for future generations. The island also hosts a sea turtle rescue and a coral reef restoration centre, both of which accept volunteer participants.
---