Scuba diving in
Roatan and Guanaja
Inviting tourist towns, stunning reefs and wreck diving, and a welcoming culture combine to make Roatan one of the Caribbean's best-known 'under-the-radar' dive travel destinations
Highlights
Some of the only reefs in the world that are getting healthier every year
Choose between low-key tourism towns or more off-the-beaten-track areas
Explore several world-class wrecks purposefully scuttled for divers
Leisurely, low-key atmosphere with a welcoming local community
While Roatan is far from being the Caribbean's best-known dive destination, many would argue that it should be. This remarkable island - and its close neighbour, Guanaja - lie at the foot of the magnificent Mesoamerican Barrier Reef, with some of the healthiest reef-life in the region, if not the Caribbean. And, despite its size, the small island of Roatan consistently delivers as a dream destination for visitors of all types, with dive sites suited to every experience level, and equal doses of luxurious resort-style living and secluded nature escapes. All complimented by welcoming locals and a renowned laid back atmosphere.
Scuba diving in Roatan
Schooling reef fish

Year round

Walls & pinnacles

Year round

Healthy corals

Year round
Located off the coast of Honduras, Roatan and the other Bay Islands mark the end of the mighty Mesoamerican Barrier Reef - the second biggest barrier reef in the world - which sweeps down from Mexico's Yucatan Peninsula. Incredibly, Honduras is one of the only countries in the world where the reefs' health is improving each year, meaning Roatan is a true paradise for divers. In fact, with more than 100 dive sites with shallow, sun-soaked coral gardens and plummeting walls, shipwrecks and sharks, and everything from miniature macro to big marine life, there's rarely a dull moment underwater here.
Diving West End and West Bay
Located on the northwest coast, West Bay is home to several iconic Roatan dive sites including Divemaster's Choice, Dixie's Place, and Lighthouse Reef. Hole in the Wall is another stunning site that starts with a dramatic descent through a long sandy chute and emerges into the deep blue through a hole in the reef wall at around 30 metres. Half Moon Bay Wall is also a must for any diver visiting Roatan. This impressive wall dive lies just seconds from the shore and is decorated with gorgonians, black coral, and vibrant elephant ear sponges.
West Bay and West End Point offer yet more worthy wall dives, with converging currents creating drifts and beckoning pelagic species in from the deep. Black Rock, The Point, and Pablo's Place are three of the best sites here, as well as West End Wall - easily one of Roatan's best dive sites, home to tarpon, jacks, barracuda, and eagle rays.
Roatan's wreck dives
Despite Roatan's history of exploration, piracy, and uncharted reef-strewn waters - not to mention hurricanes - the island's most frequently visited wrecks were all deliberately scuttled, creating thriving artificial reefs and interesting underwater experiences. 
The first Roatan wreck to be intentionally sunk was the 43-metre Prince Albert, which rests at around 20-metres and is still in good shape. Significant coral growth provides shelter for arrow crabs, seahorses, and eels above deck, while eagle rays glide past in the distance. Roatan's most recently scuttled wreck - the Mr. Bud - can be found just a short distance away near French Cay. On the northern shore, the 70-metre El Aguila has been broken into several pieces by strong storm surges, providing plenty of nooks and crannies where interesting creatures hide. And, heading northeast along the coast, you'll find Roatan's biggest planned wreck, the 91-metre Odyssey, which sits upright in around 30-metres of water.
Shark diving in Roatan
Roatan's main - if not only - shark dive can be found on the south side of the island, just offshore from the capital, Coxen Hole. Known as "Cara a Cara" - meaning 'face to face' - this site allows divers to get up-close and personal with a dozen or more usually shy Caribbean reef sharks which are lured in by a chum-bucket. The average depth of this sandy plateau is around 20-metres and currents can be strong, requiring a quick, negative entry. 
Of course, it is also possible to go whale shark diving in Roatan, with most regular excursions heading to nearby Utila where these incredible creatures can be seen more or less year-round.
Cayos Cochinos
This protected marine park contains the two main islands of Cayo Menor and Cayo Grande, as well as a number of small cays, and is considered to offer some of the most pristine diving in the region. Cocos Sea Mount - also known as the Roatan Banks - is arguably the best-known dive site, thanks to its impressive biodiversity. The pinnacle rises from the deep ocean floor to within almost ten-metres of the surface, and is surrounded by vast schools of jacks, snapper and barracuda, as well as turtles, spotted eagle rays and groupers. Other highlights include Toon Town and Pelican Point dive sites.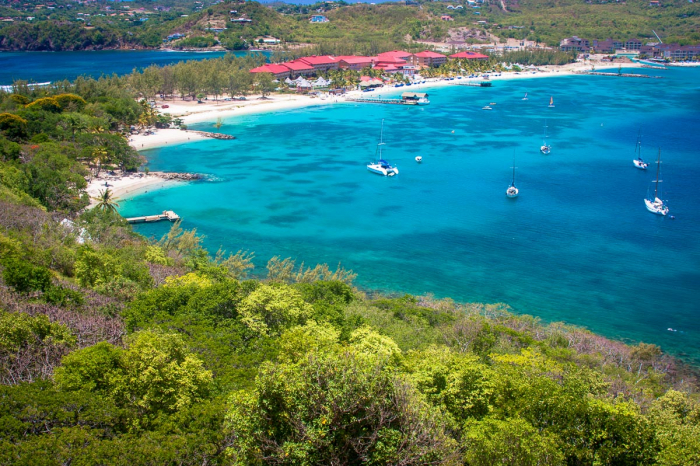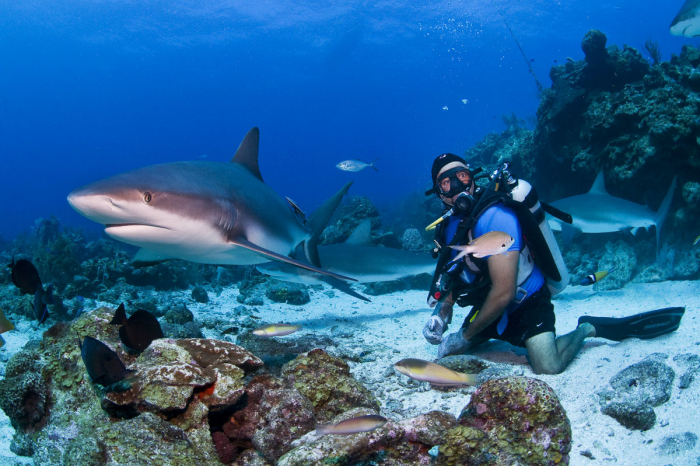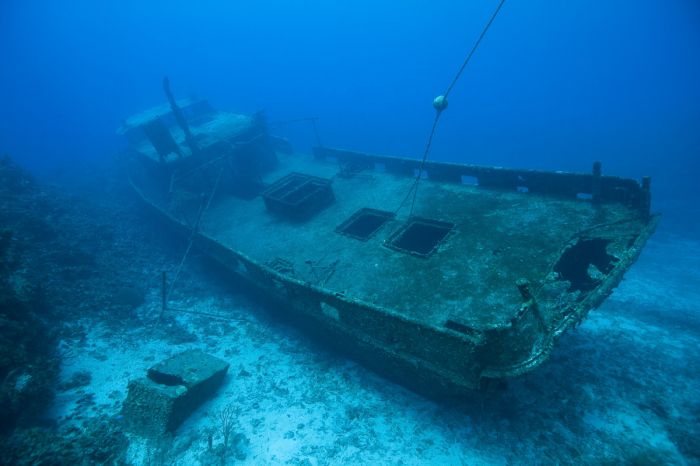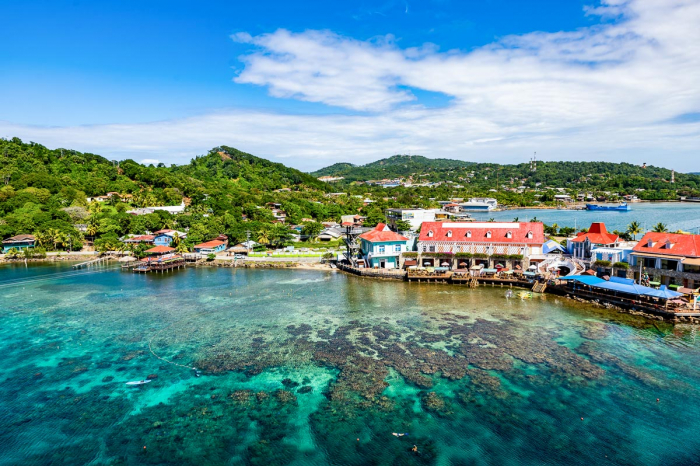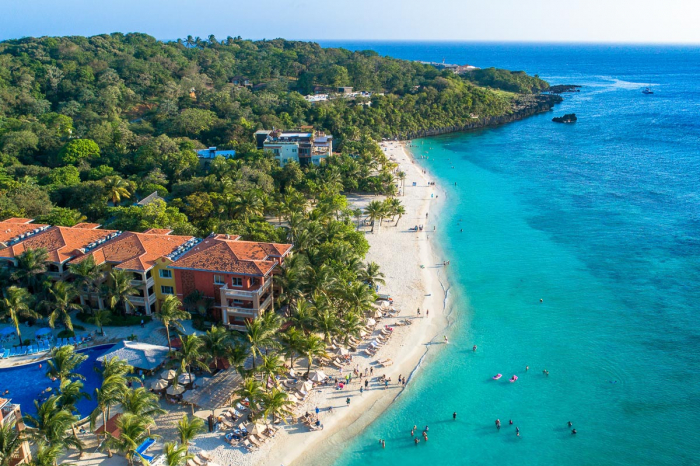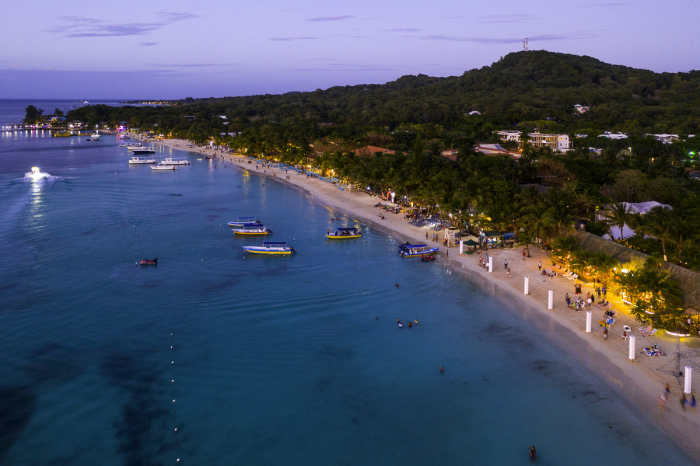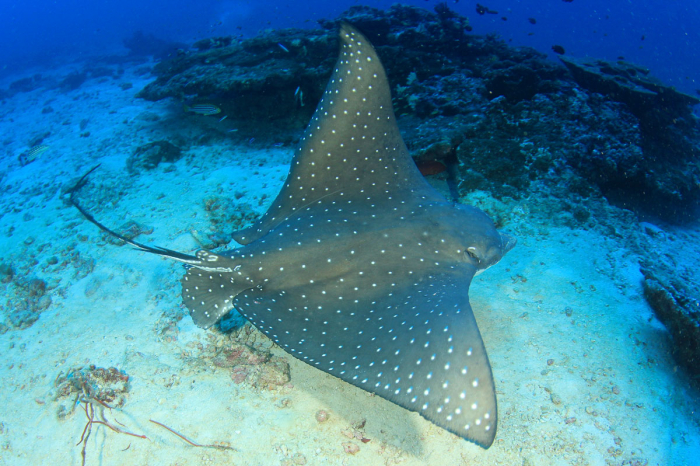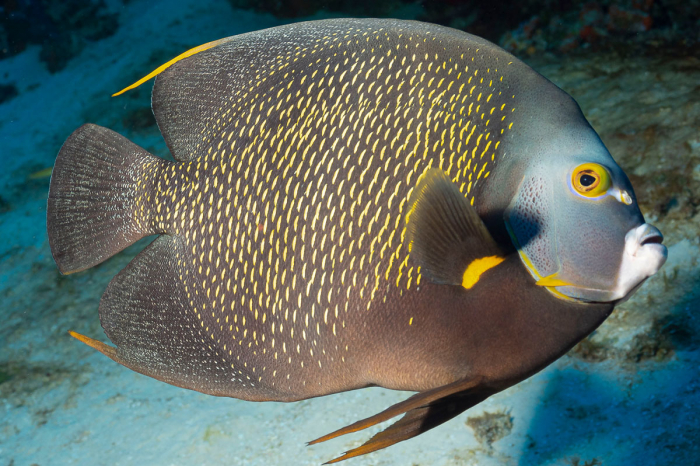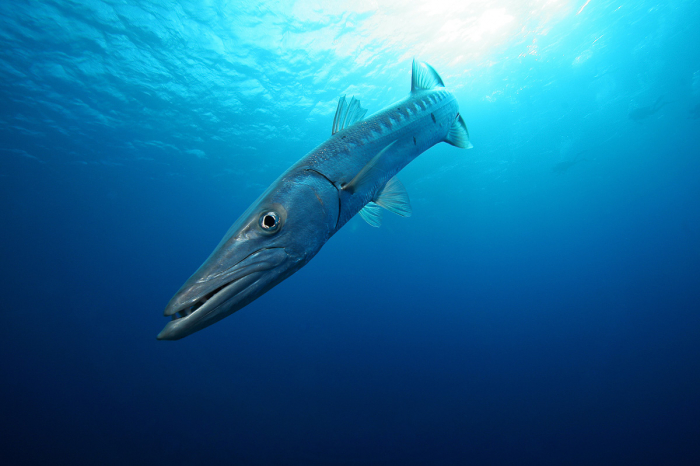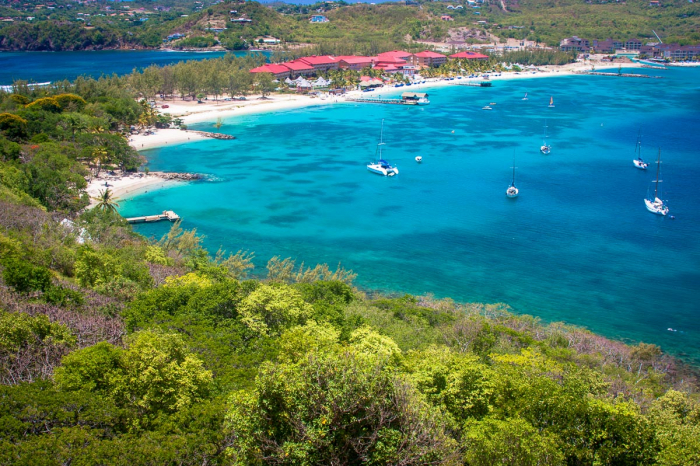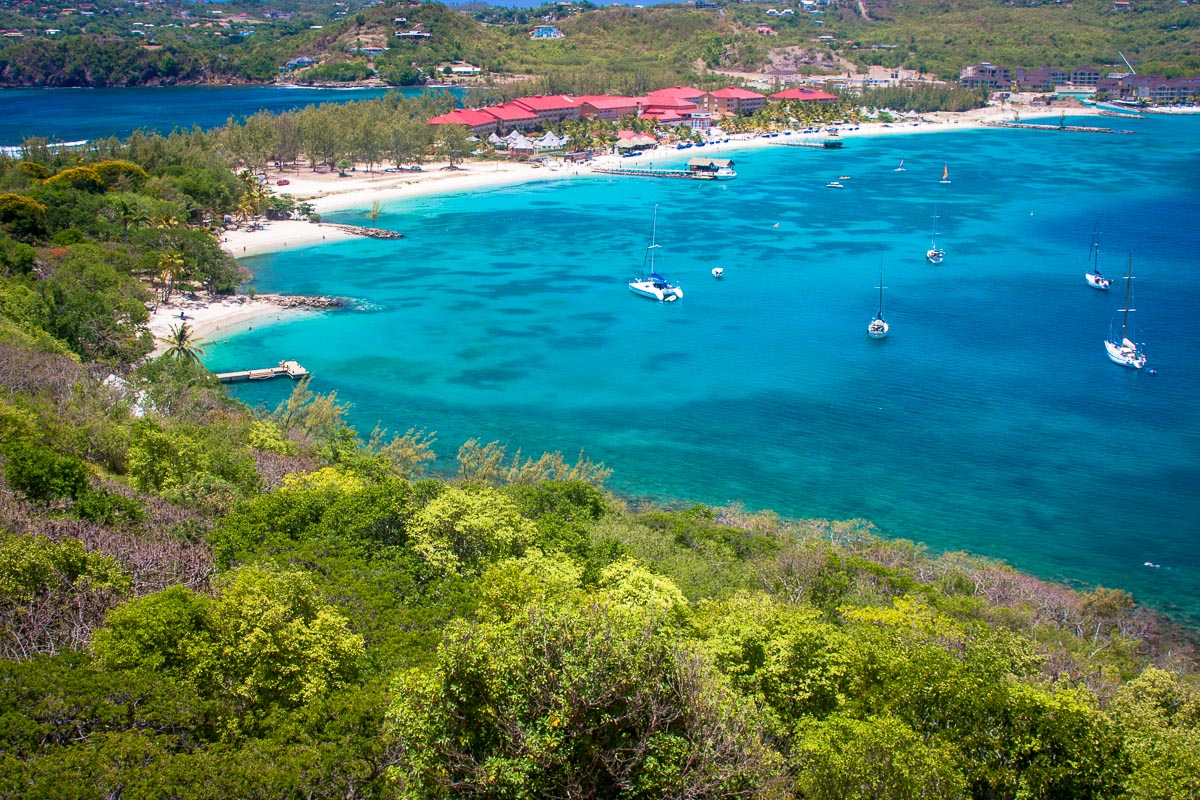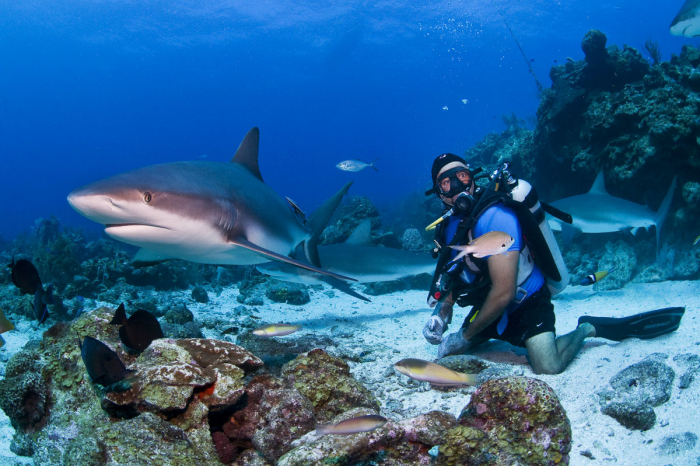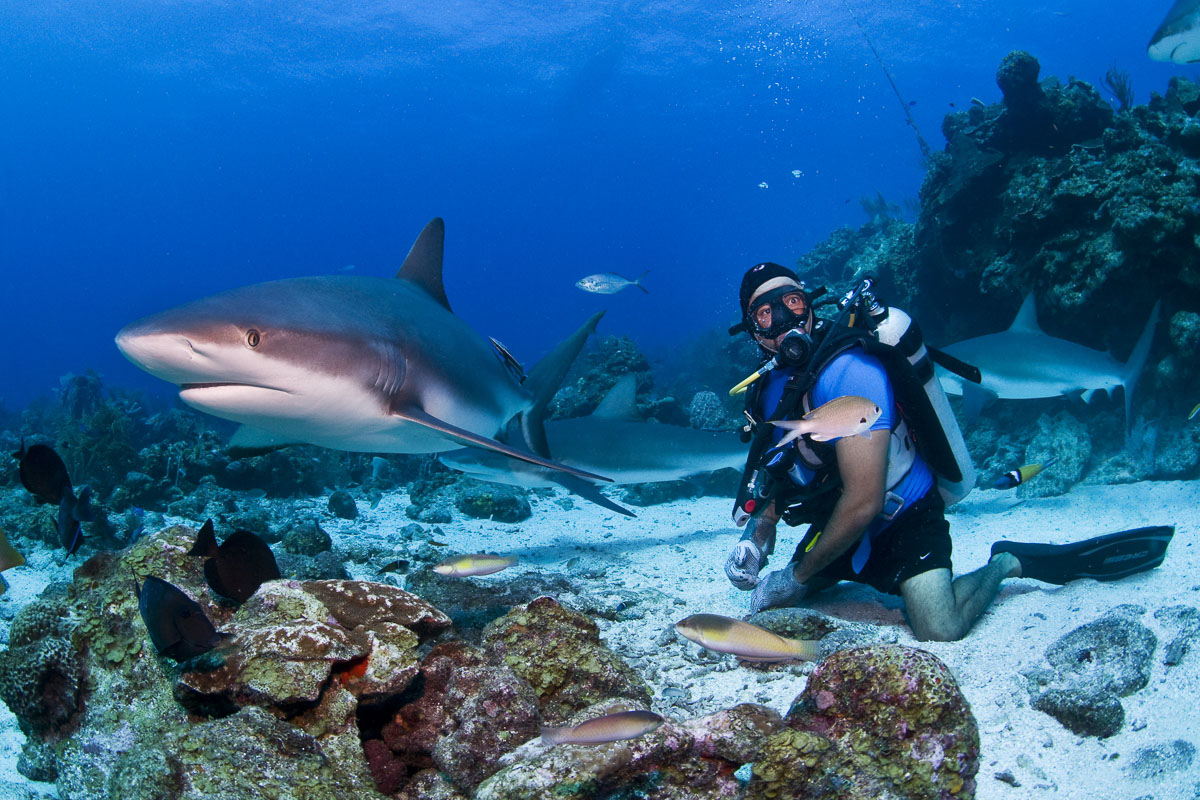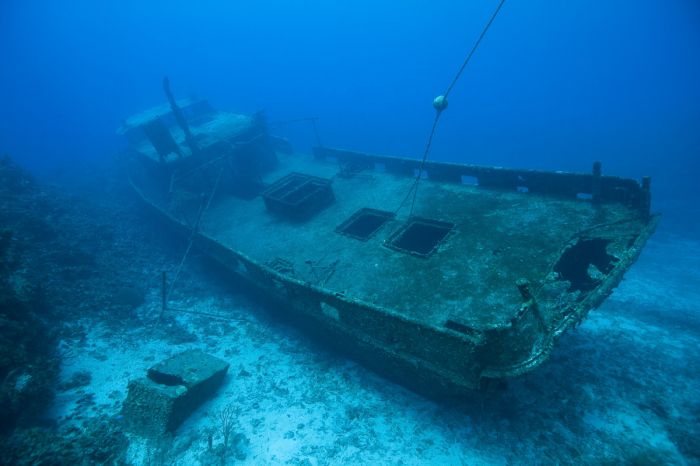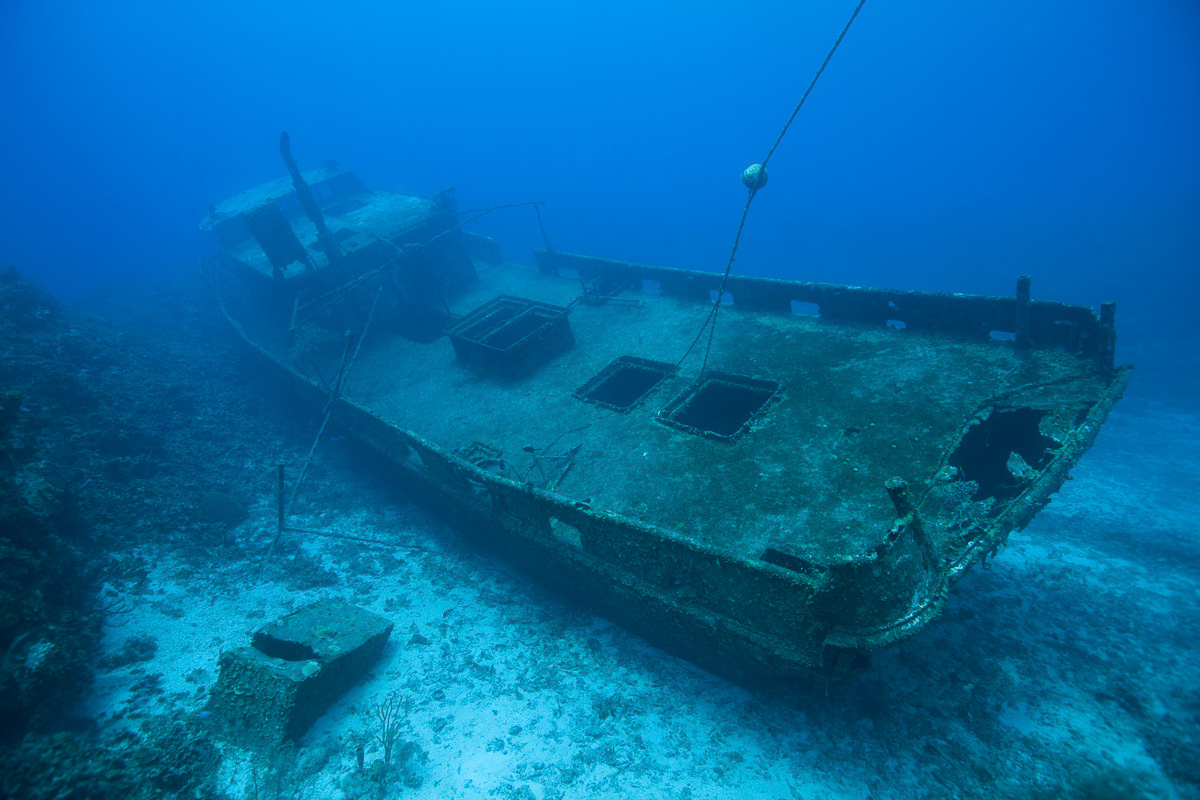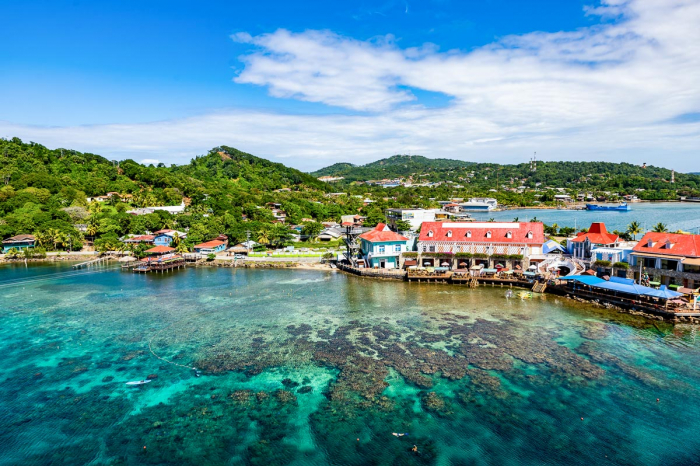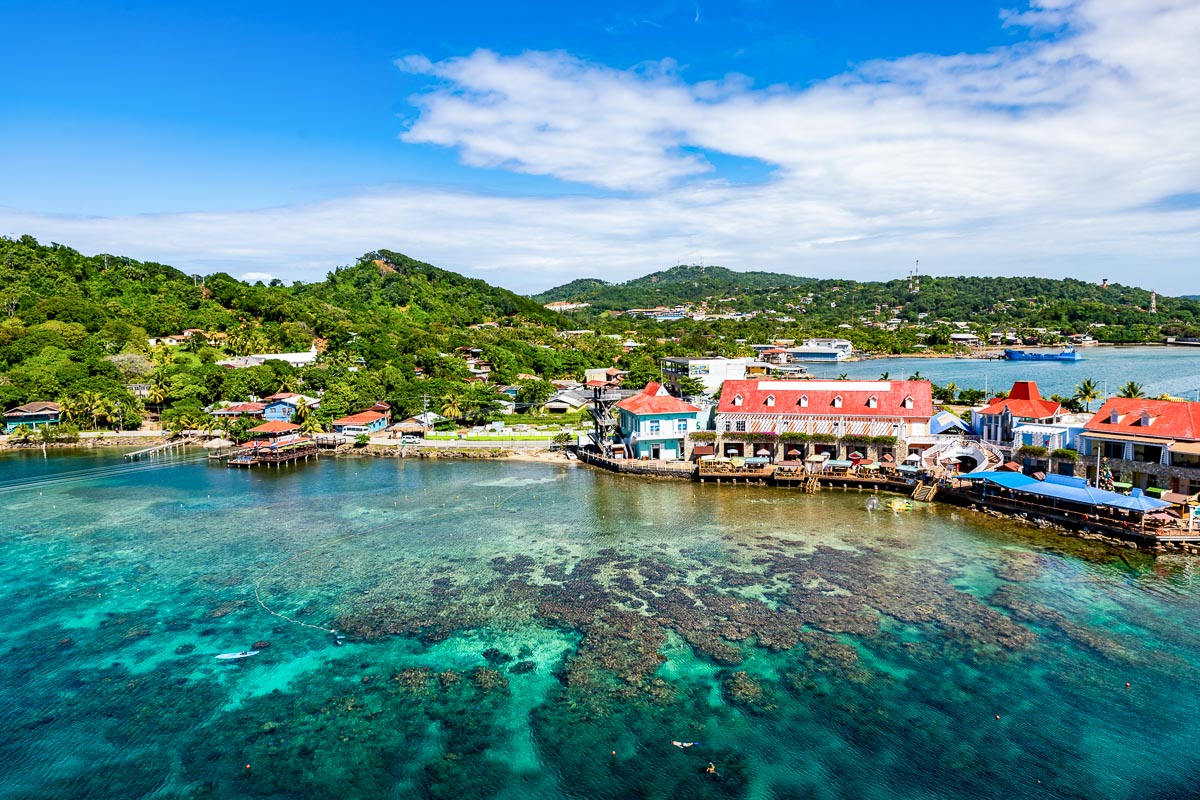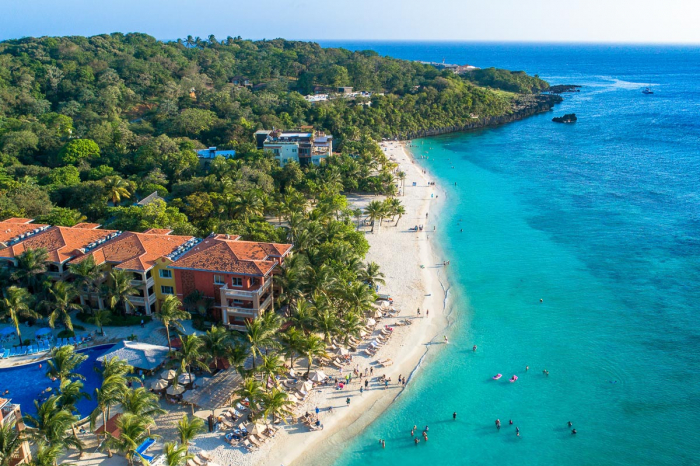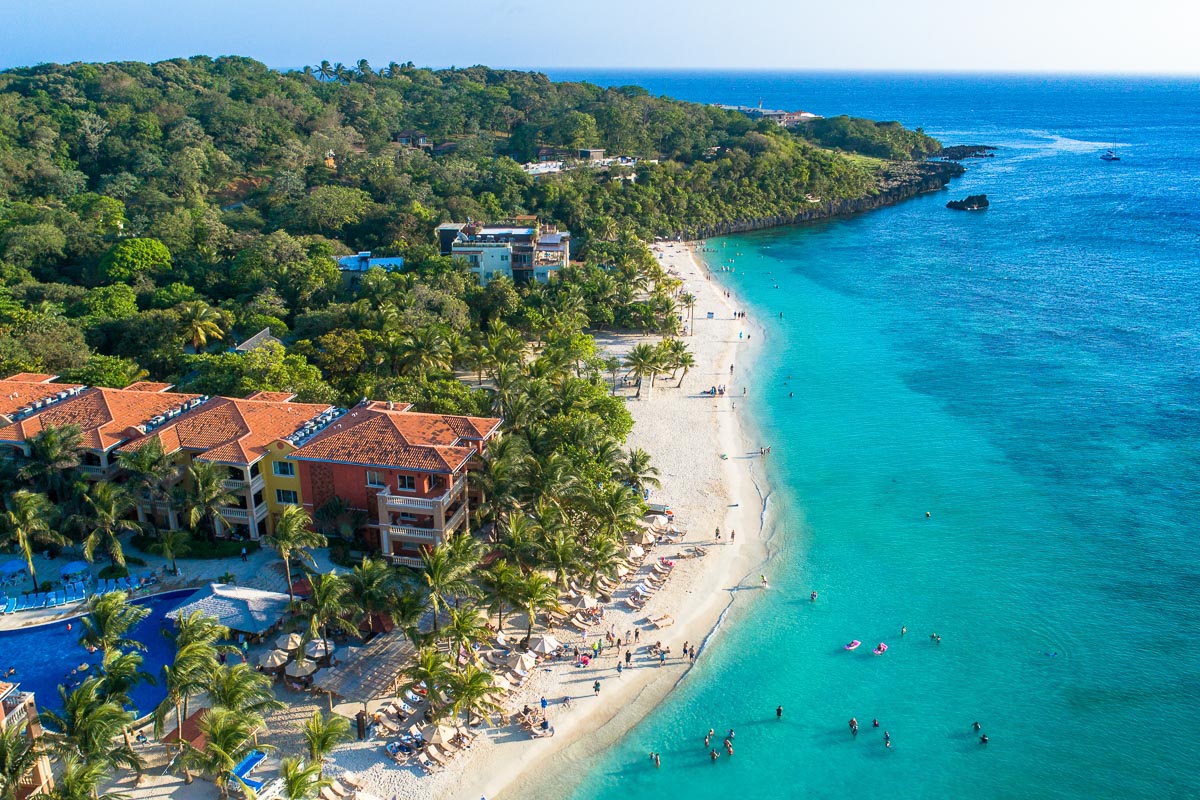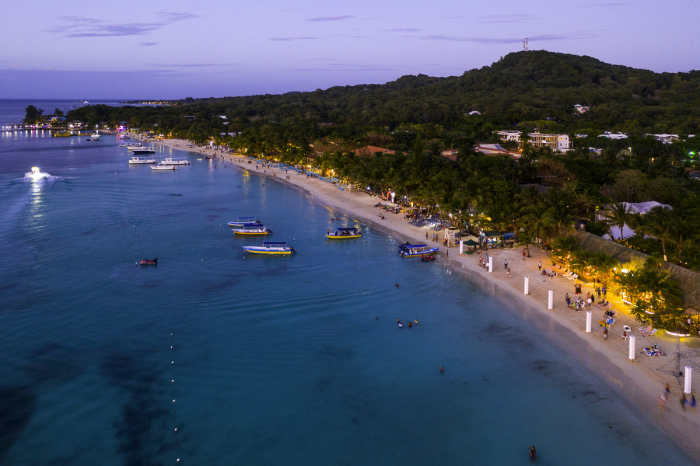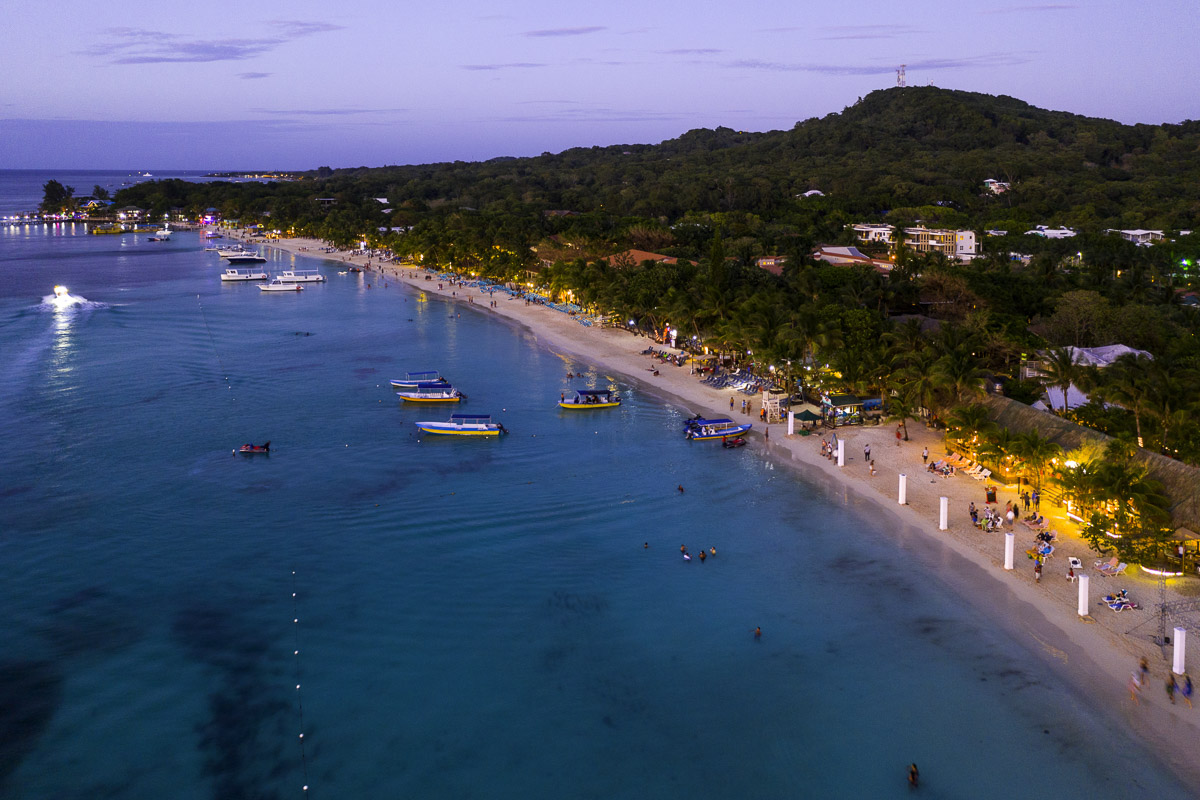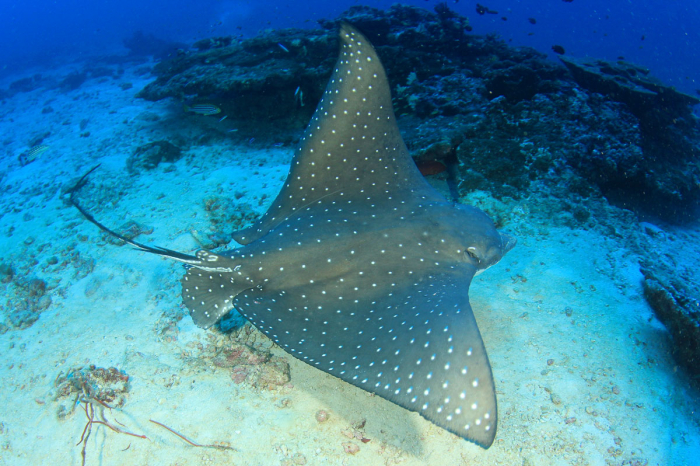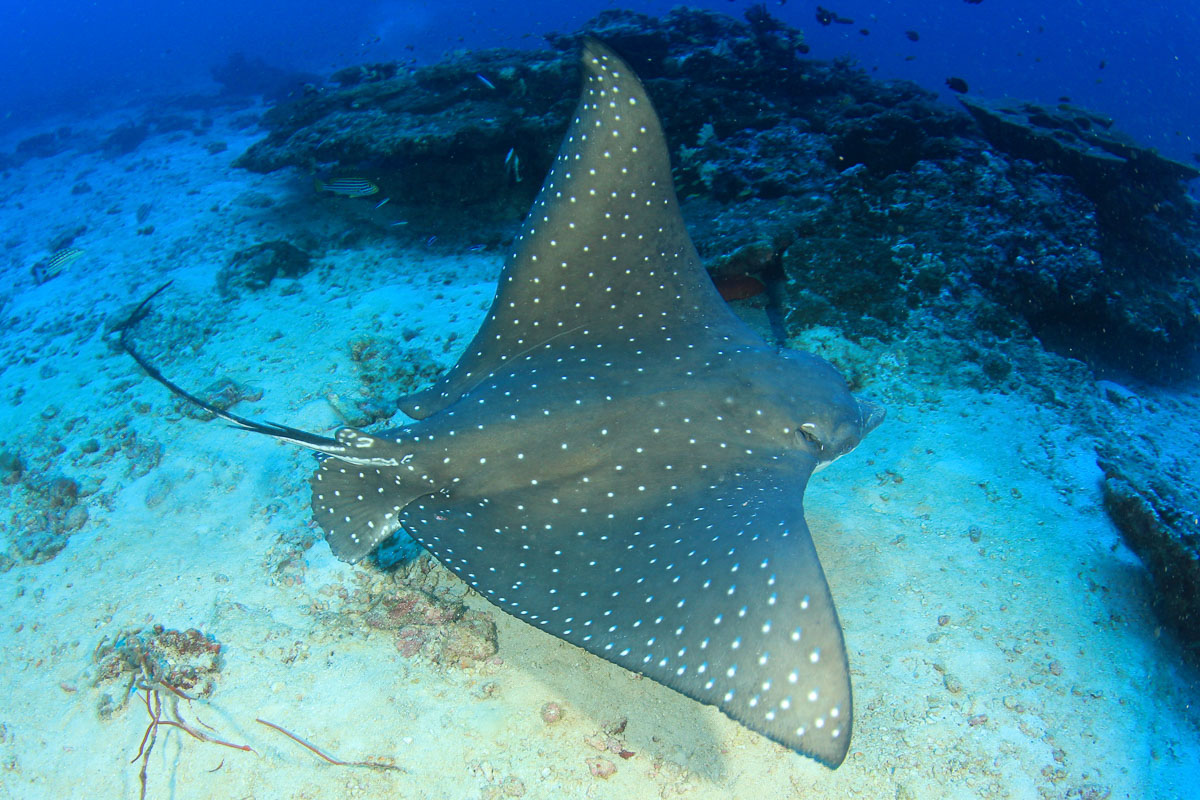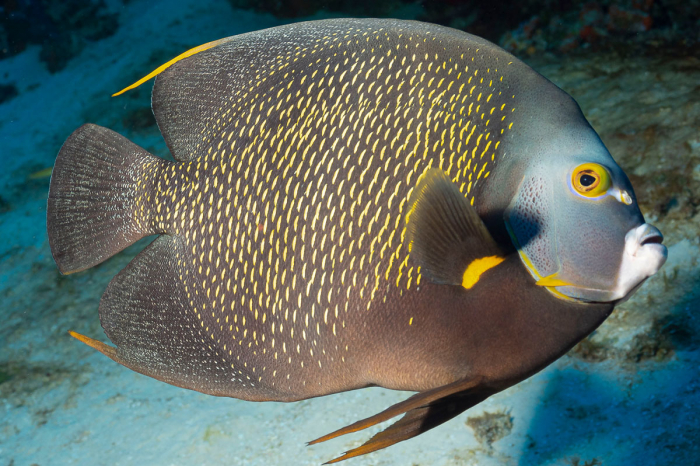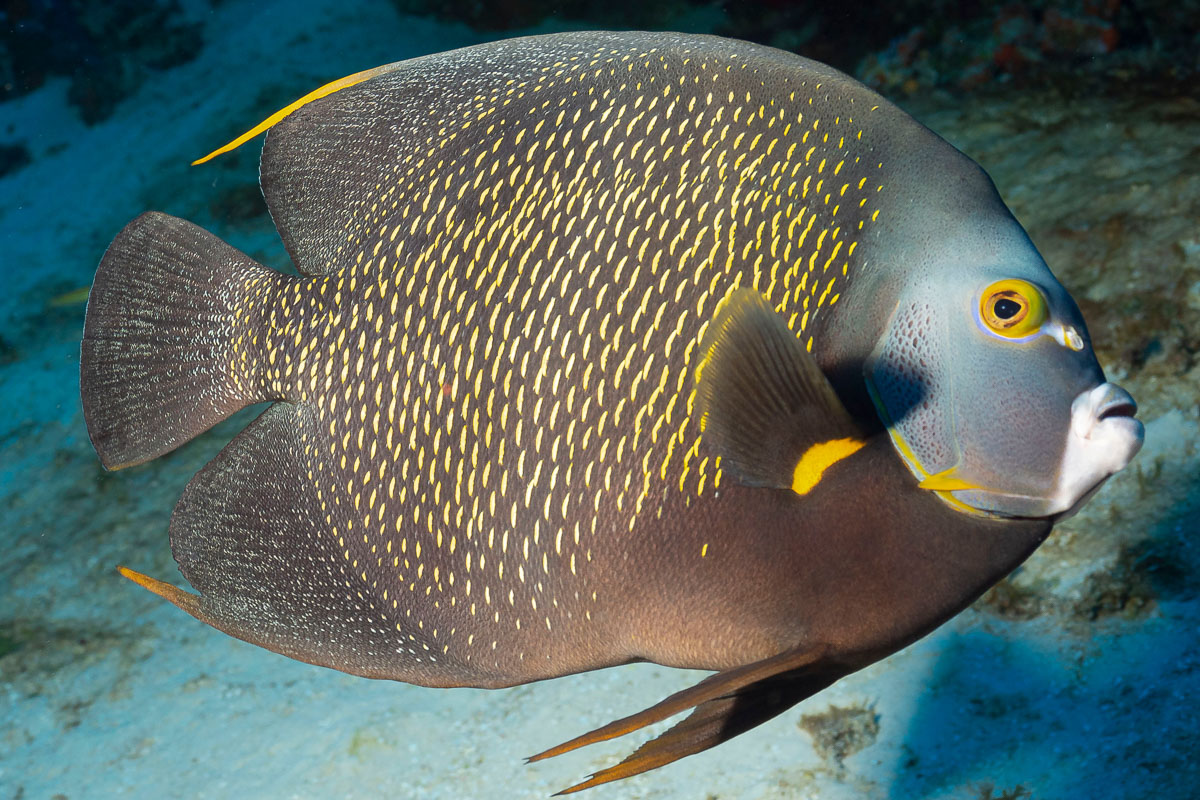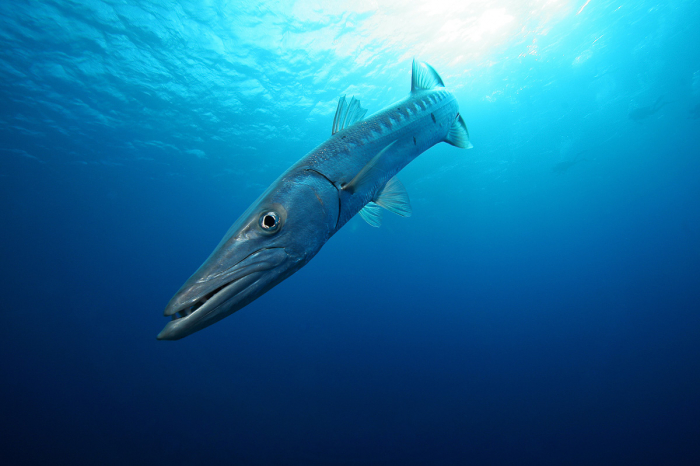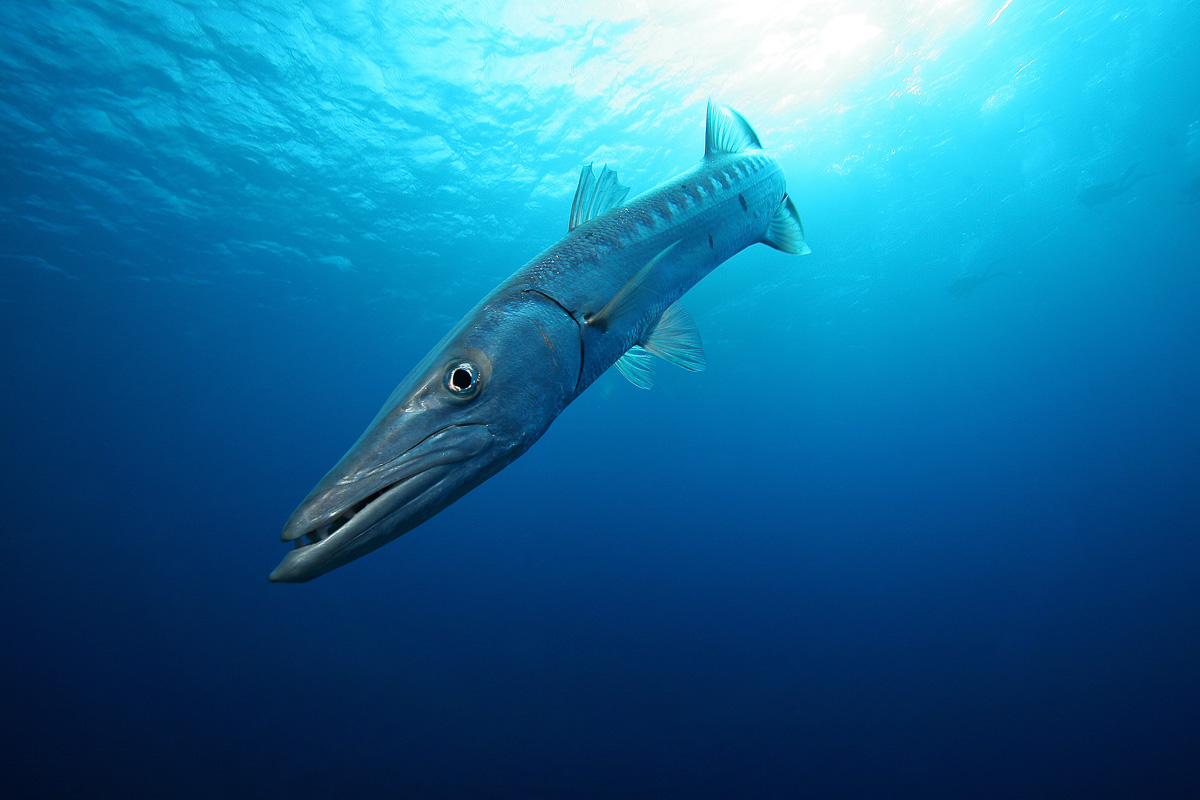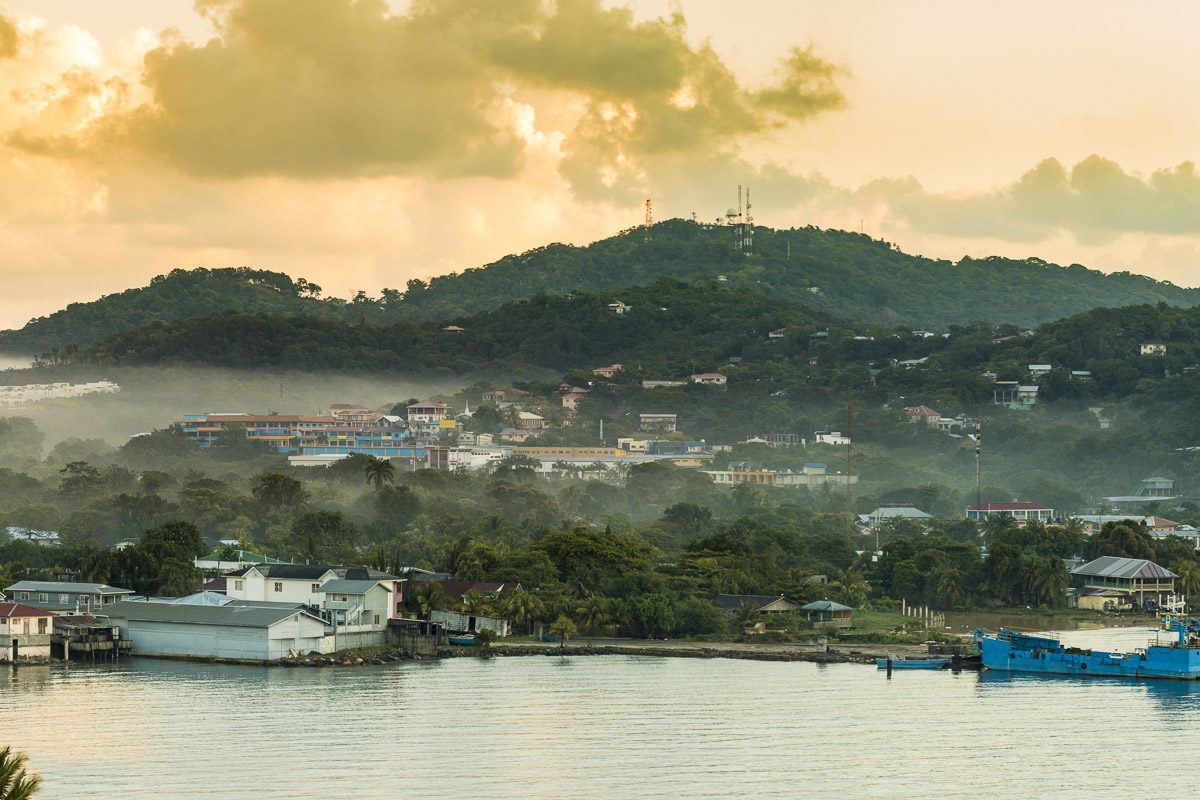 Diving Environment
Type
Walls, wrecks and sharks
Diving Season
Year round, best February to August
Top tips

Be sure to try some "Machuca" - a local dish made up of local seafood, coconut milk, and dough from plantains and bananas.
West End Beach and West Bay Beach are best visited before dawn, before the cruise shippers arrive.
About Roatan
Roatan is located some 60-kilometres off the northern coast of Honduras and is part of an underwater mountain range known as the Bonacca Ridge. At 50-kilometres long and just four-kilometres wide, this narrow landmass is the largest and most developed of the Bay Islands - an archipelago made up of three main islands and many smaller surrounding cays.
Thanks to its location at the southern tip of the world's second largest barrier reef, Roatan has become a world-class destination for watersports enthusiasts of all kinds - from diving and snorkelling, to big game fishing and boating. And on land, this island's natural allure is equally intoxicating, with a mountainous backbone, pine-forested foothills, and long, white beaches.
Roatan has long remained beneath the radar for international visitors, and has done so for centuries. With no European countries claiming ownership, the island became a popular pirate hangout, using it as a base from which to attack unsuspecting Spanish ships. Eventually, colonisation caught up with this remote island, creating the interesting mix of communities and Garifuna cultures on display on the island today.
Getting there
Roatan is serviced by the Juan Manuel Galvez International Airport, located in Coxen Hole, and welcomes direct flights from Atlanta, Houston, Dallas, Minneapolis, and Miami. Belize, San Salvador, and Canada's Toronto and Montreal also offer direct flights. Those travelling from Europe, will likely touch down in the USA before grabbing a connecting flight to Roatan.
Local airlines including Islena, Sosa, Lanhsa, and CM Airlines operate numerous daily flights between Roatan and the neighbouring islands of Utila and Guanaja, as well as San Pedro Sula, Tegucigalpa, and La Ceiba on the mainland. Daily boat transfers also run between Roatan and La Ceiba.
The roads and infrastructure on the island itself are decent, making car rental a viable option for getting around. Taxis and shared shuttles are also readily available, as are water taxis for those staying on the coast.
Where to stay
Roatan has many small towns and villages scattered along its coastline, mainly catering for a midrange crowd compared to neighbouring Utila, with fewer budget options available - although a handful of more affordable accommodations can still be found.
Roatan's West End is home to a lively traveller scene with a casual atmosphere, energetic nightlife, and plenty of shops, restaurants, bars, internet cafes, and dive centres. The famous West Bay Beach stretches along the northwestern coast and is home to many of Roatan's dive resorts, meaning the area can feel crowded at times, particularly when the cruise ships dock in Coxen Hole or Mahogany Bay and the day-trippers descend. Coxen Hole is the largest city on Roatan and is named after the famous pirate Captain John Coxon, who was buried in the local cemetery.
In contrast, the East End of Roatan is largely undeveloped and is a great place to retreat into nature. Resorts and dive centres are few and far between, but the area is favoured among travellers who prefer an off-the-beaten-path experience. Expect landscapes full of mangroves and rainforest dissected by dirt roads, and waterways lined with colourful homes built on stilts. On the northeastern shore, Punta Gorda is the oldest settlement on Roatan, and home to a strong local Garifuna culture, making it well worth a visit. Equally, Camp Bay is home to the biggest beach on the island, and with few tourists in these parts, you'll likely have a large patch of it all to yourself.
The Cayos Cochinos - or Hog Islands - are also considered part of Roatan, despite lying far closer to mainland Honduras. These lesser-known gems consist of two islands and 13 coral cays, and are home to more welcoming Garífuna communities and plenty of first-class diving - providing a great alternative to the main island itself.
Roatan diving seasons and weather
The Bay Islands of Honduras allow diving at any time of year but, like most tropical destinations, it does have distinct wet and dry seasons. The rainy season runs from September to January, with December generally being the wettest month. Water temperatures drop to around 24°C during this time while air temperatures are around 27°C. If you're planning on diving Roatan in January, be aware that water temperatures can occasionally drop as low as 22°C at this time of year. While swells are not uncommon during the rainy season, the opposite side of the island is usually calm, allowing diving to continue throughout the year.
The rest of the year is considered dry, with February through April touted as the best time to visit, thanks to consistently fair weather, good diving conditions, and peak whale shark activity. May through September can get quite hot, often exceeding 30°C on land and sitting in the high 20s in the water, and humidity gradually increases until the rains finally come in September. Official hurricane season runs from August to November, although the island actually sits outside the official hurricane zone, meaning direct hits are uncommon and activity generally occurs towards the end of the year, between September and November. Visibility is consistent throughout the year, averaging an impressive 30-metres or so.
Conservation
Over the years, Roatan has benefitted from multiple layers of marine protection, starting with the Roatan Marine Park, which was established in 1988 and has grown to become one of the best examples of a marine protected area in the Caribbean. The park encompasses a large section of the northeastern coast, and has facilitated recovery of previously impacted fish populations. Additionally, the entire Bay Islands Archipelago was designated a marine park in 2010. The Bay Islands National Marine Park is the largest marine protected area in Honduras, stretching some 25-kilometres off the coast of each island and covering approximately 650,000 hectares. Thanks to these ongoing conservation efforts, and more, Honduras is one of the only countries in the world where local reef health is improving year on year.
---
Roatan and Guanaja dive resorts
Roatan and Guanaja liveaboards