Scuba diving in the
Red Sea
Explore coral reefs, venture deep inside shipwrecks and caverns, and come face to face with sharks, in this extraordinary and adventurous dive destination.
Red Sea Highlights
Dozens of shipwrecks packed with wartime relics and sobering artefacts
Flourishing coral gardens, near-vertical walls and fast-paced currents
Encounters with exceptional wildlife like dolphins, whale sharks, and dugongs
Up-close encounters with up to nine species of sharks 
Speciality diving with opportunities for wreck penetration, cave exploration, and technical dives.
Spanning thousands of kilometres from north to south, the Red Sea is a massive and diverse diving destination - and each region boasts its own incredible underwater attractions. Egypt's north is home to the vibrant reefs of Tiran and Ras Mohammed, sloping coral-encrusted walls, high-adrenaline tech diving in Dahab and legendary shipwrecks like the SS Thistlegorm. Head a bit further south and you can explore the poignant Salem Express, and encounter dolphins and dugongs. Or, venture into the deep south, famous for fast-moving currents at Elphinstone and Daedalus, sharks galore at the Brothers Islands, and remote reefs around Rocky Island and Zabargad.
Up for even more adventure? The deep south's remote sites - only accessible by liveaboard - boast pristine reefs, well-preserved wrecks, and once-in-a-lifetime sights like schooling hammerheads - all without the crowds. And further south still, where the Red Sea meets the Arabian Sea, lies the tiny nation of Djibouti. While you might never have heard of it, this up and coming dive destination is gaining a reputation for thriving coral reefs and seasonal encounters with whale sharks. But, you'll want to visit soon - diving this good won't stay a secret for long!
---
Ready for your dive adventure in Red Sea?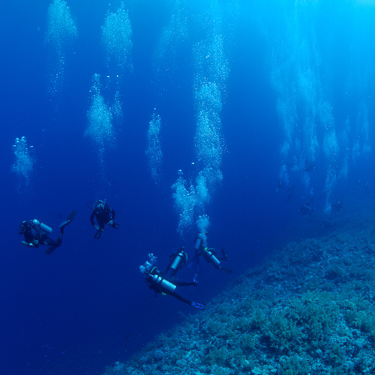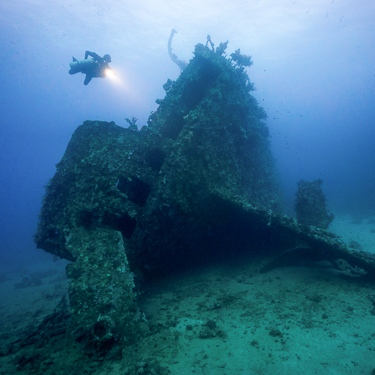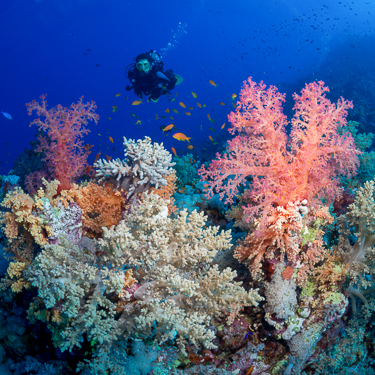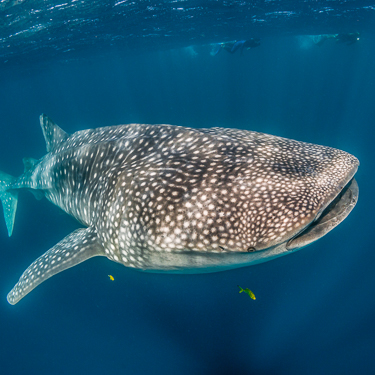 ---
When to dive the Red Sea
The Red Sea is a year-round diving destination, but conditions do vary considerably depending on when you visit. Between June and August, temperatures above water can soar to 40 ˚C and beyond, making for uncomfortable days at sea. And, between December and February, water temperatures often plummet to a frigid 22 ˚C - requiring a thick wetsuit, hood, and gloves. When booking your trip, try to avoid school and religious holidays, when some of the region's easiest to access sites might feel a bit crowded. 
Egypt
Plan your trip between March and May or September and November for the best all-around experience. These months offer a perfect balance between excellent diving conditions, fewer tourists, and once-in-a-lifetime wildlife sightings.
Djibouti
This region boasts excellent diving conditions all year long. But, you're most likely to spot the region's famous whale sharks and mantas between October and February. These months have slightly lower visibility due to blooming plankton.
---