Home to some of the best diving in the Caribbean, Belize is also the perfect destination for anyone looking to add a little extra adventure to their vacation. With everything from fly fishing, jungle trekking and ancient ruins all accessible from the coast, few other countries make intrepid travel so easy. Read on and find out why we think Belize is the ultimate adventure travel destination.
What makes Belize so good for adventure travel?
Long story short, the range of enticing options for adventures of all kinds in Belize is simply unparalleled. To the east, lies the warm Caribbean Sea and a wealth of natural wonders including the Great Blue Hole and the Mesoamerican Barrier Reef - the second largest barrier reef system in the world. To the west, you'll find intricate cave and river systems and a treasure-trove of ancient Mayan cities, all engulfed by dense jungle, and watched over by toucans and wild cats.
But what really sets Belize apart as the ultimate adventure travel destination, is the ease with which visitors can fit in all of these activities, with most resorts offering an extensive list of activities, making logistics a breeze. And, at under 300-kilometres from north to south, Belize is plenty small enough for divers to descend on the Mesoamerican Barrier Reef in the morning, and find themselves surrounded by dense jungle before the day is out. But that said, there's so much on offer in every corner of this country, that we'd recommend planning a dive-free day or two, for maximum enjoyment of your chosen resort's activity packages.
Ready to start planning your holiday to Belize?
Search, compare and book from our hand selected resorts
What's on offer…
Exactly what activities are available to you will depend on which location and resort you choose. But, here's a selection of the most commonly offered excursions, and some of the top resorts for each type of adventure.
Walk among Belize's ancient Mayan ruins
Once an integral part of the Mayan Empire, Belize still boasts impressive ancient ruins and relics of the era. Many of these sites lie within easy reach of the coast, allowing divers to combine their diving itineraries with some cultural appreciation of these ancient civilisations. And, for those ruins found a little further inland, getting to them is just part of the fun.
The ruins of Altun Ha are some of the easiest to access, located just an hour's drive north of Belize City, making them a popular choice for day-trips. Slightly smaller than many of the other Mayan ruins, Altun Ha features two plazas and more than a dozen temples, pyramids, and residential structures. The ruins of Lamanai are found due west of Altun Ha and require a little more effort to reach - including a roughly 30-kilometre ride up the meandering New River, providing a great opportunity to spot some native wildlife. Lamanai is one of Belize's largest Mayan sites, home to the iconic Jaguar Temple, as well as a crocodile lagoon and a pair of four-metre tall limestone 'masks'.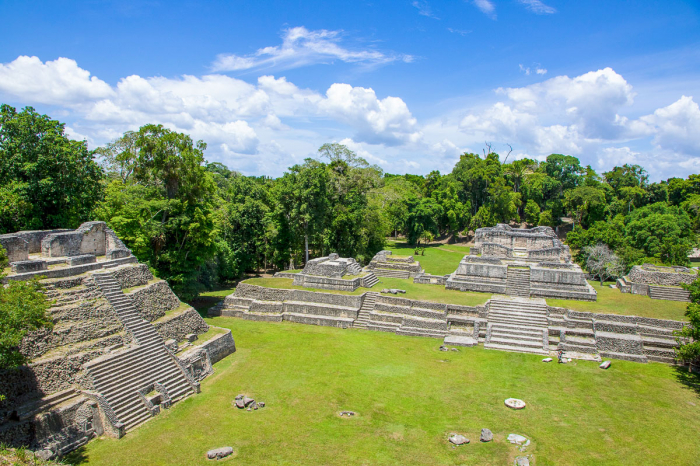 For a little extra adventure, many resorts offer tours to more remote sites such as Xunantunich. Located close to the border with Guatemala, this is about as far inland as you can get and you'll be rewarded with spectacular views across the interior from the 40-metre tall El Castillo structure. For a slightly more intimate experience, some resorts, including Hamanasi Adventure and Dive Resort, can set up trips to the less visited nearby site of Cahal Pech - perfect for those who'd rather get off the beaten path. Cahal Pech is home to the oldest-known ruins in the Belize River Valley, including two ball courts and around 36 structures, all linked by a series of interconnected plazas.

Explore jungle and caves on mainland Belize
Large swathes of Belize remain relatively underdeveloped, with plenty of rugged national parks and seemingly impenetrable jungle-clad landscapes to explore. Horse-riding, river kayaking, and hiking are popular outdoor pursuits, but beneath the canopy - or sometimes within it - intrepid visitors can experience another level of adventure.

The Caves Branch river lies in the Cayo District, southwest of Belize City, and is renowned for its intricate network of tunnels, caves, and waterfalls. One of the most popular activities here is cave tubing, where visitors can grab an inflatable and meander down the semi-subterranean river. You can even ditch the inflatable and repel down cascading waterfalls instead, or, if you'd rather stay dry, opt to see the region from above from a network of zip-lines that criss-cross through the canopy.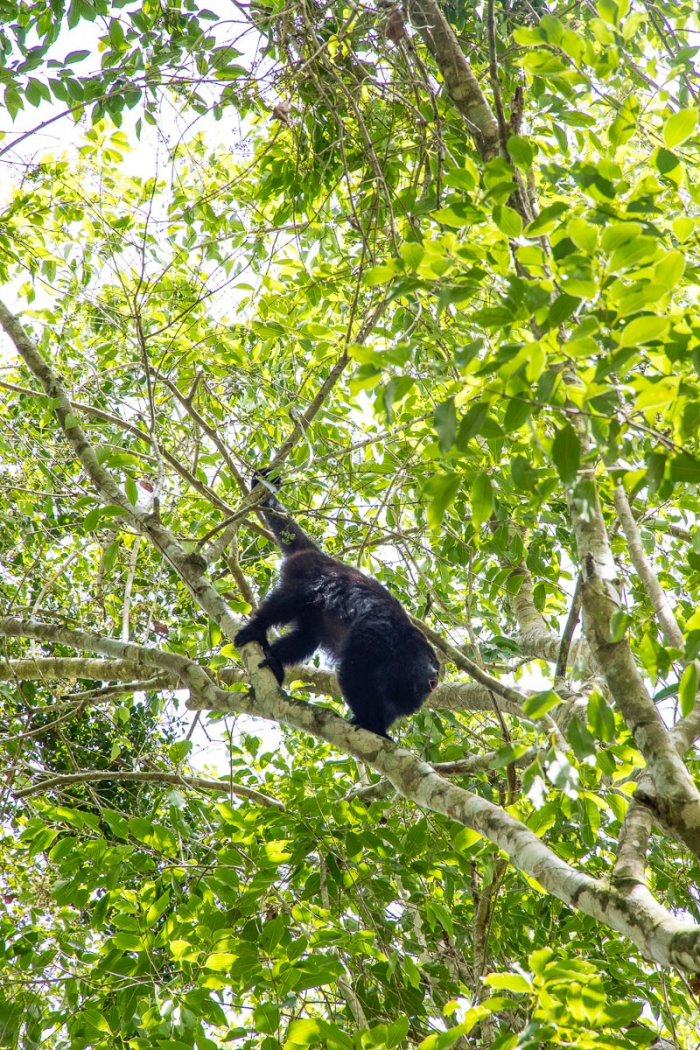 Prefer something a little more sedate? Don't worry, the rural jungles of Belize have plenty more to offer. St. Herman's Blue Hole National Park features more underground streams and caves, as well as 200 species of birds and up to five species of wild cat - not to mention its own mini 'blue hole' for a refreshing dip. Plus, resorts such as Xanadu Island, offer tours to Actun Tunichil Muknal - a fascinating series of cave chambers ending in a huge underground 'cathedral' where Mayan sacrificial ceremonies once take place. 
Discover Belize's fascinating culture and untamed nature
Looking to weave some culture into your adventure holiday in Belize? You'll find plenty of historic, cultural, and artistic attractions around the country to help enrich your trip. Noteworthy museums include the Luba Garifuna museum, the Museum of Belize, and the Old Belize Museum, which includes a 15-minute train ride through multiple exhibits. It's also possible to tour the Travellers Rum Factory, where the renowned One Barrel rum is distilled, while some resorts hone in on the culinary theme with tours combining Garifuna cuisine and Maya chocolate making.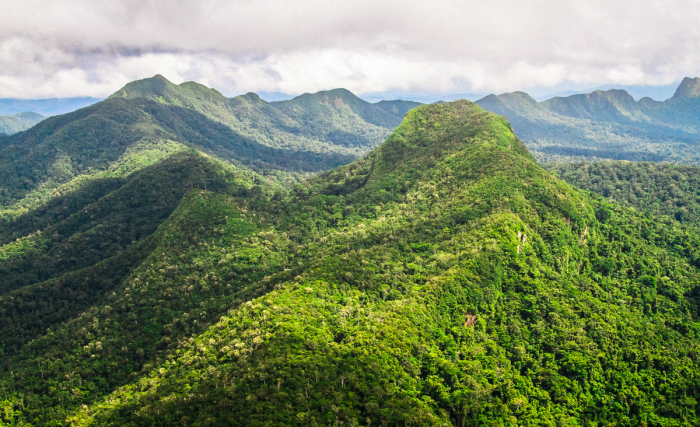 If you prefer nature over culture, the world-renowned Belize Zoo and Tropical Education Centre celebrates much of the nation's wild inhabitants. Far from your average zoo, this site is a sanctuary for rescued native species, as well as plenty more wild animals which come and go as they please. Located northwest of Placencia, the Cockscomb Basin Wildlife Sanctuary and Jaguar Preserve provides a more authentic example of the country's untamed wilderness. Visitors can enjoy plenty of trekking opportunities here, along with the ever-present possibility of crossing paths with the highly elusive jaguar. The remote southern village of Red Bank is also a must for bird watchers, with scarlet macaws gathering here between January and March to feast among the fruit trees.
Enjoy watersports galore on Belize's Caribbean coast
If you're considering booking a dive holiday in Belize, you'll be well aware of this country's immense potential for aquatic adventure. But you don't have to go diving to make the most of the Mesoamerican Barrier Reef, and the vast majority of resorts will offer a wide range of other watersports to compliment your dive itinerary. 
Aside from diving, snorkelling is one of the most popular ways to see this incredible underwater environment, and any dive resort is sure to offer trips to popular snorkelling sites nearby. Northern resorts might focus on sites such as Bacalar Chico, Mexico Rocks, Hol Chan, and Shark Ray Alley, while those further south have free rein of world-class spots such as at South Water Caye, and the whale shark hotspot of Gladden Spit. Plus, no matter where they are located, the majority will also offer extended day trips to iconic sites such as Lighthouse Reef and the Great Blue Hole! 
A few resorts, such as Ray Caye Island, even offer extra special experiences much closer to home. Blue lights fitted to the resort's southern dock attract a weird array of interesting marine life each night, allowing guests to snorkel beneath the moonlight with squid, octopus, and even spotted eagle rays!
Whilst ocean kayaking, stand-up paddleboarding, jet skiing, windsurfing, and sailing are enjoyed throughout the country, this exceptional stretch of coastline is arguably most famous for its fishing. In fact, Belize is renowned as one of the world's finest saltwater fly fishing destinations, with the opportunity to land a 'grand slam' of bonefish, permit, and tarpon. Fly fishing is readily available up and down the coast, with the central region offering some of the best opportunities. Perfectly positioned on its namesake atoll, Turneffe Flats has long been recognised as Belize's premier saltwater fly fishing, scuba diving and marine ecotourism resort. Beyond the iconic saltwater flats, visitors can also try their hand at other disciplines such as deep sea fishing and occasionally even sling-spearfishing for lionfish.
---
Need help planning your next diving adventure?
Contact one of our dive travel experts today

---
---
Join the ZuBlu community to receive the latest insights and unmissable adventures
Don't worry, we'll only send you really good stuff - and we never share your details
---