Easily-accessible and quintessentially Caribbean, it's no real surprise that the Dominican Republic is one of the most popular vacation destinations in the region. As with most oceanfront holiday hotspots, diving can be enjoyed almost anywhere along the country's coastline, but few underwater explorers realise the full extent of Dominican's offerings. But that's about to change.
We've highlighted the top three diving and snorkelling destinations in the Dominican Republic, helping visitors choose the right spot based on underwater interests, scuba diving experience, and above-water atmosphere.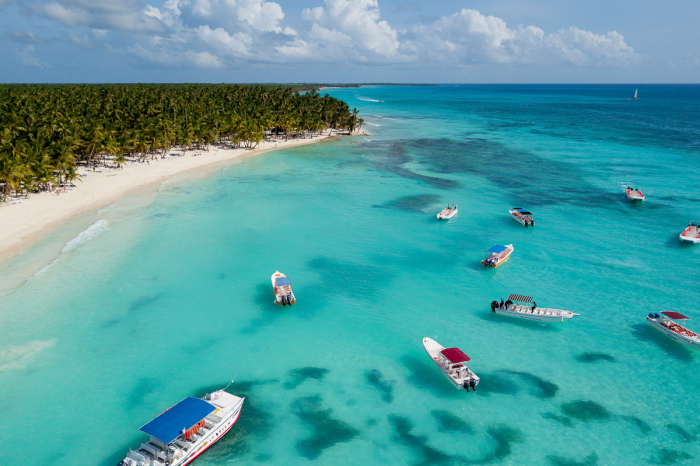 Punta Cana and Bavaro
The Dominican Republic's best dive destination for ultra-luxury resorts and all-round activities
Just as the Dominican Republic is the Caribbean's most popular tourist destination, Punta Cana and Bavaro form the most sought after vacation spot on the entire island of Dominican. Situated on the island's east coast, Punta Cana and neighbouring Bavaro lay claim to more than 30-kilometres of coastline, boasting some of the very best beaches this planet has to offer, including around a dozen with Blue Flag certification. Backing onto these beautiful strips of sand, visitors will find an array of sprawling, all-inclusive luxury resorts offering everything you might desire during a stay, from swimming pools and spas to shops, bars, restaurants, and even the odd golf course. 
This area of the island also delivers endless avenues for entertainment, creating a picturesque playground for travellers of all interests. In fact, scuba diving is just one of many activities to be enjoyed here, making it a great all-round destination for less obsessed divers. Straddling both the Atlantic Ocean and Caribbean Sea, Punta Cana and Bavaro are hotspots for water sports of all kinds, ranging from swimming and snorkelling to surfing and sailing. And on land, visitors can explore cenote-style water holes, embark on exciting activities at the Bavaro Adventure Park, or head to alternative attractions such as water parks and casinos.
Diving around Punta Cana and Bavaro

While far from the biggest draw for visitors to the area, there is some tempting scuba diving scattered along the extensive coastline of Punta Cana and Bavaro. In fact, these share the Dominican Republic's longest coral reef system and boast an abundance of easy-to-reach underwater attractions as a result. Most of the sites here are just a stone's throw from the shore and lie within depths of 18-metres, making them suitable for beginners. Noteworthy dive sites include Chorizo, Park Reef, Paradisus Reef, and Manolo Cave, while the 44-metre Enriquillo RM-22 and the 127-metre Astron are two easily-accessible shipwrecks. 
Bayahibe
The Dominican Republic's best dive destination for scenic natural surroundings and peaceful seclusion
Situated on the Dominican Republic's southeast coast, Bayahibe and nearby Dominicus are secluded, tourist-orientated destinations overlooking a highly-sheltered section of the Caribbean Sea. Once a small fishing village, Bayahibe's humble origins are a big part of its charm, providing a more peaceful alternative to the nearby city of La Romana and the highly-developed eastern towns of Punta Cana and Bavaro. As a result, the popularity of this vacation destination is soaring, and has paved the way for an assortment of inviting accommodations, elevated standards of service, and impeccable amenities such as fine dining restaurants and a Blue Flag certified beach.
Enveloped by the Cotubanamá National Park, Bayahibe is perfect for travellers who enjoy getting out amongst their surroundings. Amongst the protected areas, visitors can uncover jungle-draped caves, swim in freshwater springs, and marvel over petroglyphs and pictographs left by Hispaniola's indigenous Taíno people. Of course, with so much protected natural space on offer, Bayahibe and the surrounding area are also a refuge for a variety of wildlife, particularly birds, meaning visitors can spot herons, pelicans, crown pigeons, and frigate birds.
Diving around Bayahibe
The scuba diving around Bayahibe is widely regarded as some of the best in the Dominican Republic, making it a popular destination for more experienced underwater explorers. That said, most of the sites are still reasonably accessible and options can be found to suit all experience levels. Bayahibe's seagrass beds, mangrove forests, and coral reefs create a sanctuary for marine life of all sorts, including green, hawksbill, loggerhead, and leatherback turtles, as well as dolphins, nurse sharks, and even manatees. Some of the very best diving on offer here can be found around the nearby protected islands of Catalina and Saona, while shipwrecks such as the 30-metre Atlantic Princess and the 73-metre St George add extra diversity to the underwater scenery.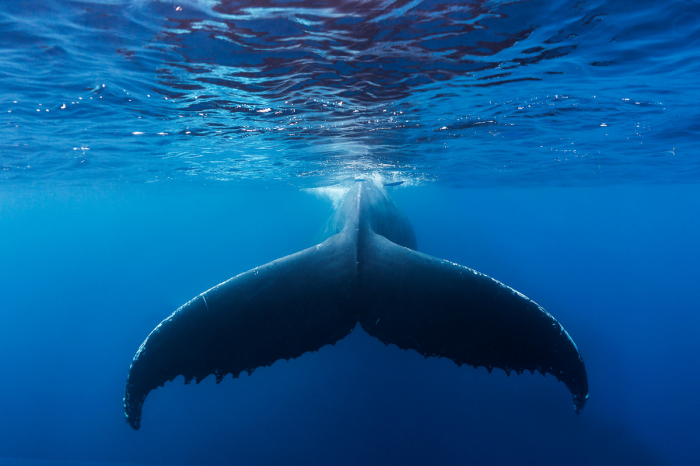 The Silver Bank
The Dominican Republic's best dive destination for expedition-style adventures and humpback whale encounters
Located around 100-kilometres north of the Dominican Republic, the Silver Bank is a little-known destination that deserves a place on every traveller's bucket list. Almost entirely submerged, this shallow plateau is not your average holiday destination and can only be accessed and explored via a liveaboard vessel itinerary. Of course, this means no fancy facilities, swimming pools or white-sand beaches – and certainly no golf courses – but the once-in-a-lifetime experiences to be had at the Silver Bank are enough to consume every waking minute of your trip, so you won't be missing out. 
The Silver Bank forms part of the Dominican Republic's Sanctuary for Marine Mammals and plays host to one of the most significant whale migrations on the planet, with upwards of 5,000 humpbacks visiting the area each year. And, as if that weren't enough whales to go around, only three operators are permitted to visit this remarkable shoal, limiting the total number of visitors to just 600 during an entire season. This not only increases sustainability, it also makes each trip more intimate and memorable for the intrepid guests onboard.
Whale-watching at the Silver Bank
The humpback whales descend on this shallow, sheltered shoal to mate and give birth, allowing visitors to witness an array of interesting behaviours. Breaching, spy hopping, lobtailing, fin-slapping, and singing can all be observed and enjoyed as the mothers nurture their new-born calves and powerful males compete to gain the attention of females. And, while diving may not be permitted within the protected area, those travelling to the Silver Bank can often expect to enter the water and snorkel alongside these awe-inspiring animals.
---
Ready to book your dive trip?
Get in touch with the ZuBlu travel team

---