Scuba diving in the
Dominican Republic
Often characterised solely by its beaches, the Dominican Republic is a diverse nation with plenty to explore – from colonial history and lively culture, to contrasting landscapes and scintillating ocean experiences.
Diving highlights
The Caribbean's most visited country, for good reason
Home to a globally significant humpback whale migration
Extensive coastline renowned for its beautiful beaches
Accessible, stress-free scuba diving on reefs and wrecks
Situated between Jamaica and Puerto Rico in the Caribbean's Greater Antilles, the Dominican Republic occupies roughly two-thirds of the island of Hispaniola, with its neighbour, Haiti, claiming the western third. Beautiful, alluring, and well-connected, the Dominican Republic is one of the most popular and frequently-visited islands in the region, with millions of travellers flocking here every year in search of a reliable sun-soaked getaway.
The site of Christopher Columbus' first colony, La Isabela, the Dominican Republic boasts some of the richest documented history of the entire Caribbean. The country's capital, Santo Domingo was founded in 1496, making it the oldest city in the 'New World'. Thousands of years later, the magnificent architecture, entrenched traditions, and proud culture are still plain to see.
Over the years, this quintessential Caribbean country has developed a reputation for its sublime shoreline, boasting more Blue Flag awarded beaches than any other island in the archipelago. But, unbeknownst to many, the Dominican Republic is actually one of the most geographically diverse islands in the region, offering an array of exquisite natural environments. From mangrove swamps and dusty savannahs to tropical cloud forests clinging to the Caribbean's highest peak.
---
Ready for your dive adventure in Dominican Republic?
Top Dominican Republic experiences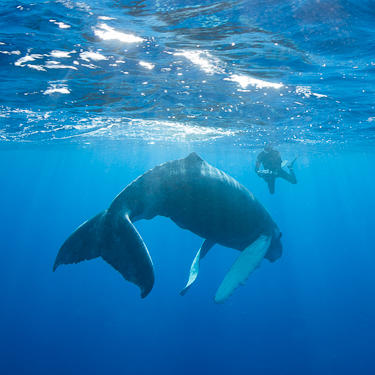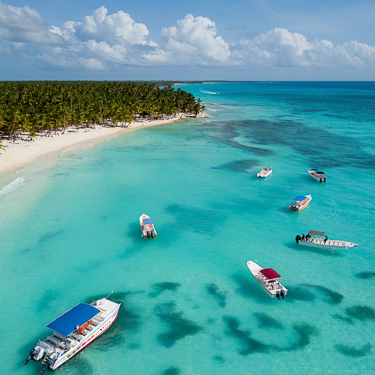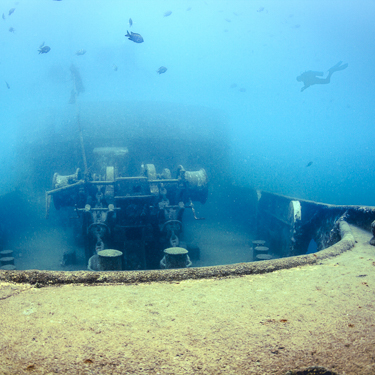 ---
Seasons and weather
As with other Caribbean destinations, the two main seasons in the Dominican Republic are dictated by the amount of rain. The dry season runs from December through April, bringing temperatures around the mid to high 20s and cooler evenings. In the wet season, which spans May through November, temperatures remain around the high 20s but the humidity is higher and rain is more likely – though downpours are typically short-lived and cause minimal disruption to diving. Keep in mind that hurricane season also runs between June and November, and strong winds can cause choppy conditions and reduced visibility.
Overall, the Dominican Republic offers quality scuba diving experiences no matter what time of year you visit. But, for optimal conditions and the least chance of tropical storms, the dry season is by far your best bet. 
---
Dominican Republic top resorts