Laze all day and dance all night, seek seclusion surrounded by striking natural landscapes, or dive some of the world's favourite sites in the land of smiles.
Diving highlights
Explore a rich culture, gilded palaces and stunning sacred temples
Learn to dive, improve your skills in one of the world's favourite training destinations
Dive with ocean giants including whale sharks and manta rays
Visit Moken villages and ride a traditional longtail boat
Indulge in the world-famous street food while exploring the vibrant night markets
Thailand is a long-reigning favourite for an idyllic tropical getaway - and for good reason. Offering a blend of breathtaking beauty, gorgeous weather, ancient traditions, and incredible food, a vacation in Thailand delivers everything you could ask for, and more. Known as the land of smiles, visitors are instantly made to feel welcome, and the unparalleled hospitality of the Thai people is sure to leave you humbled. And, with everything from bustling backpacker beach-towns, to luxury world-class resorts and secluded boutique bolt-holes, you're sure to find the right accommodation for your travel style.
But Thailand isn't just welcoming on land. Beneath the warm, clear waters, this stunning country boasts some of Asia's most accessible diving. In fact, Thailand has a well deserved reputation as one of the world's best places to learn to scuba dive, delivering exceptional first-time experiences. And with two large and distinct regions - the Andaman Sea and the Gulf of Thailand - this country has plenty to offer divers of all varieties. Sites are famed for their colourful coral reefs, calm conditions, and oceanic giants including whale sharks and manta rays - all with a backdrop of stunning tropical island scenery.
---
Ready for your dive adventure in Thailand?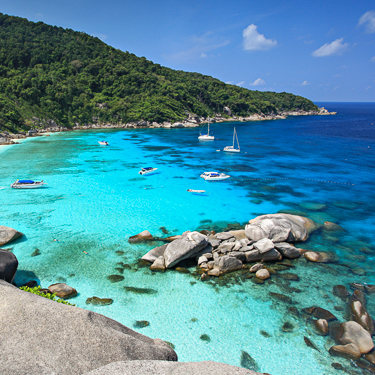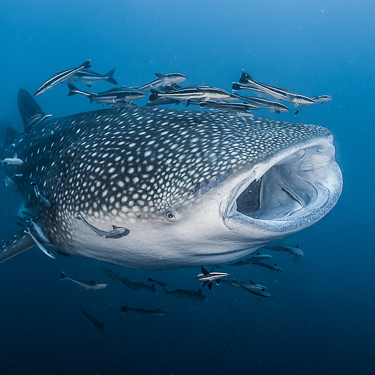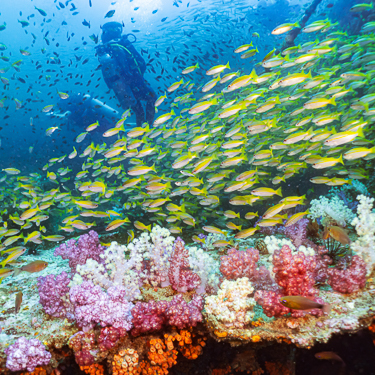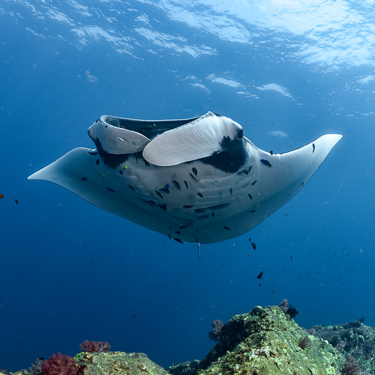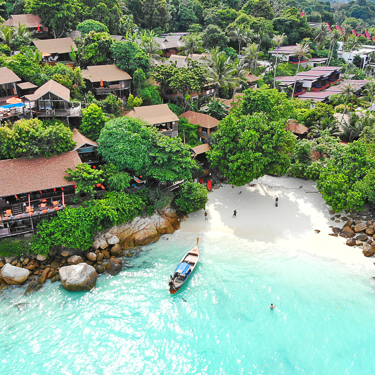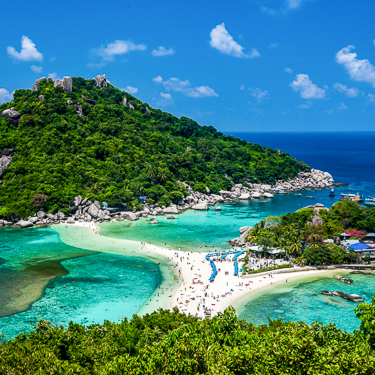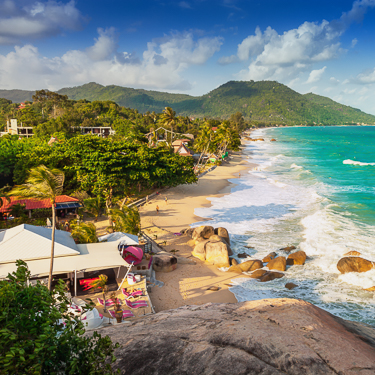 ---
Thailand dive seasons and weather
Thailand is governed by three separate seasons, rainy, cool, and hot. But, with shores bordering both the Andaman Sea to the west, and the Gulf of Thailand to the east, the country has two distinct weather regions, meaning there's always a sunny spot somewhere in the country.
Andaman Sea, west coast
Much of the Andaman coast can be enjoyed year-round, but popular offshore islands close down between May and October when the southwest monsoon brings intermittent rain-storms and rougher seas. The cool season, from November through February brings clear skies and cool winds from the northeast monsoon that keep temperatures in the high 20s. As these winds retreat, around March, temperatures can rise to the mid 30s and high humidity can bring occasional afternoon downpours. But if you don't mind the heat, this can also be a great time to visit, as many of the tourist crowds have disappeared. 
Gulf of Thailand, east coast
Thailand's eastern coast is largely unaffected by the rainy southwest monsoon. The northeast monsoon, however, blows through the South China Sea from the Pacific between November and February - making November the wettest month around the Samui Archipelago. Koh Chang however, located on the far side of the Gulf, experiences a weather pattern more similar to that of the Andaman coast.
---