Scuba diving in
Cancun and Isla Mujeres
Explore Yucatan's twin diving destinations with their beautiful reefs and wrecks, seasonal whale sharks and sailfish, as well as famous nightlife and beaches
Highlights
Beautiful coral gardens and encounters with sharks, turtles and eagle rays
The world's largest underwater museum - MUSA - with over 400 pieces of art
Seasonal experiences with migratory whale sharks and sailfish
Outstanding wreck diving with conditions ideal for learning
Frontier diving at Arrecife Alacranes and Manta Valley
Cancun is Mexico's original scuba diving destination and while the city has certainly grown up over the years - transforming into a sprawling seaside resort known for its nightlife - it is still one of the best jumping-off points for divers exploring the great Mesoamerican Reef. With laid-back Isla Mujeres just offshore, the destination has options for every diver, with world-class conditions, outstanding reefs and wrecks, and exceptional marine wildlife. Other divers' delights in this part of the Yucatan Peninsula include seasonal whale shark and sailfish encounters, MUSA - the world's largest underwater museum - and frontier dive sites.
Scuba diving Cancun and Isla Mujeres
Schooling reef fish

Year round

Healthy corals

Year round

Plentiful reef life

Year round

Artificial reefs

Year round
Scuba diving in Cancun and Isla Mujeres is all about the coral reefs of the Mesoamerican Barrier Reef - the longest in the western hemisphere. Explore sand channels in search of nurse sharks and eagle rays, comb the coral for cool macro creatures, and peer under ledges for the elusive splendid toadfish. You're also likely to spot massive barracuda, turtles lazing in the shallows, and schooling reef fish by the thousand.
Diving Cancun's wrecks
The C-58 or General Anaya is Cancun's most popular wreck dive, with depths between 20 - 30 metres, easy penetration and an open cargo area. Used as a minesweeper during World War II, this vessel was purpose-sunk in the 1980s and now hosts a lively artificial reef, visited by eagle rays, turtles, and reef fish. The C-58 was badly damaged by Hurricane Wilma in 2005 and now lies in two pieces, with scattered piles of wreckage sheltering macro wildlife like seahorses! Nearby Puerto Morelos is also home to the C-56 minesweeper which offers more challenging penetration and is an ideal place to earn your speciality certification.
Diving MUSA
With over 500 submerged sculptures, MUSA is the world's largest underwater museum. This site is ideal for beginners, and with outstanding visibility and calm currents, is a top spot for underwater photography. While most of the statues are quite new, a few have been submerged long enough to start growing coral. Colourful reef fish, sea turtles, and large southern stingrays can be seen here.
Whale sharks and sailfish of Isla Mujeres
Every year between March and September, huge congregations of whale sharks are sighted around the smaller islands of Holbox and Contoy to the north of Isla Mujeres. During the peak season between March and May, encounters are guaranteed by most operators! Yucatan's whale shark tours are snorkelling-based, as per Mexican law, and include a mandatory environmental and safety briefing, ensuring the safety of visitors and whale sharks alike. Small groups of swimmers are permitted to approach each animal for a limited amount of time while keeping a respectful distance.
During the winter months between December and March, these same waters attract sailfish to feed. Snorkellers can spot these graceful pelagic predators darting in and out of baitballs - tight schools of tiny fish - whilst wildly flashing their colours as they hunt. Snorkelling tours generally include snacks, drinks, equipment, and the marine park entry fee.
Manta Valley and Scorpion Reef
Scuba divers have been flocking to Cancun for decades, but some more remote areas have managed to stay off the mainstream diving radar. Manta Valley is a recently discovered series of seamounts roughly three hours offshore, where giant oceanic mantas gather. Cold upwellings attract the rays from May onwards, and many operators have observed a peak in sightings during October and November. 
Northwest of Isla Mujeres, Arrecife Alacranes, also known as Scorpion Reef, represents some of the region's most unspoilt coral reef diving. This national park is part of the Campeche Bank archipelago, a seldom explored ecosystem bridging the gap between the Caribbean and Gulf of Mexico.
Day trip diving
While you're diving around Isla Mujeres and Cancun, you don't have to miss out on Yucatan's other spectacular diving. Day trips can be organised to experience bull shark diving, exploring Yucatan's cenotes, and reef diving on Costa Maya further south. But bear in mind, you can expect between one and two hours of transit each way between Cancun and these areas, and of course, the trip is quite a bit longer from Isla Mujeres.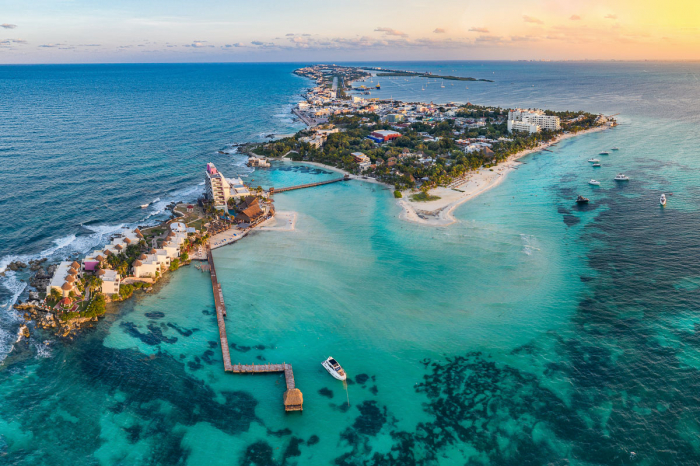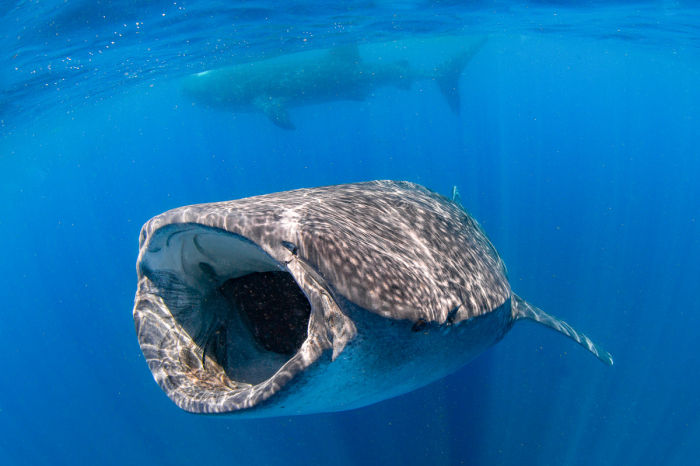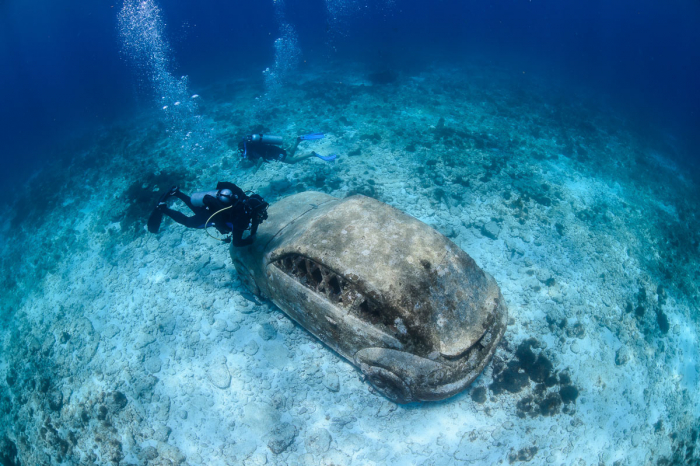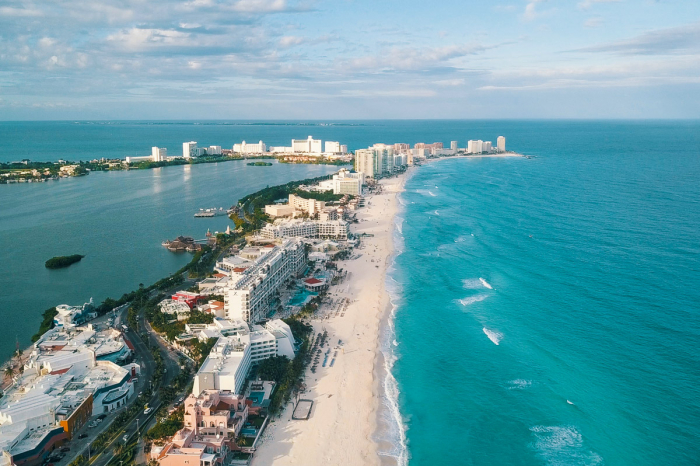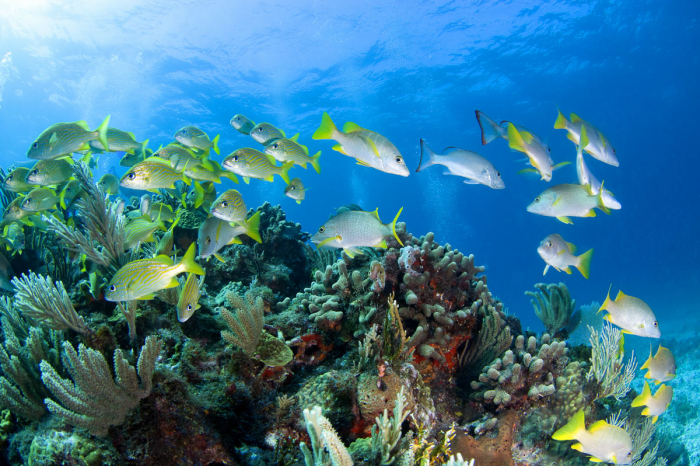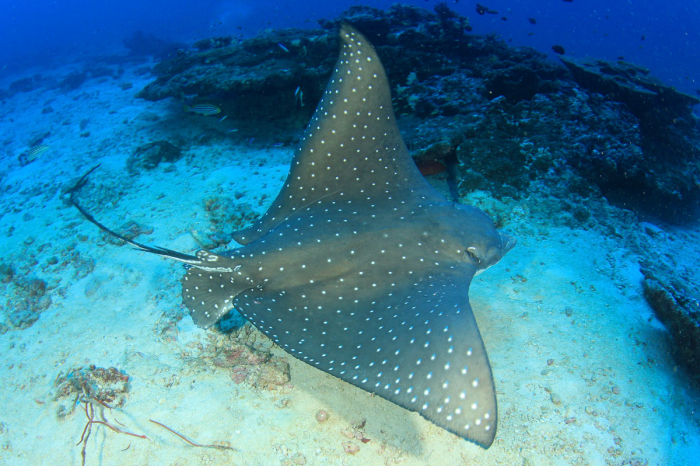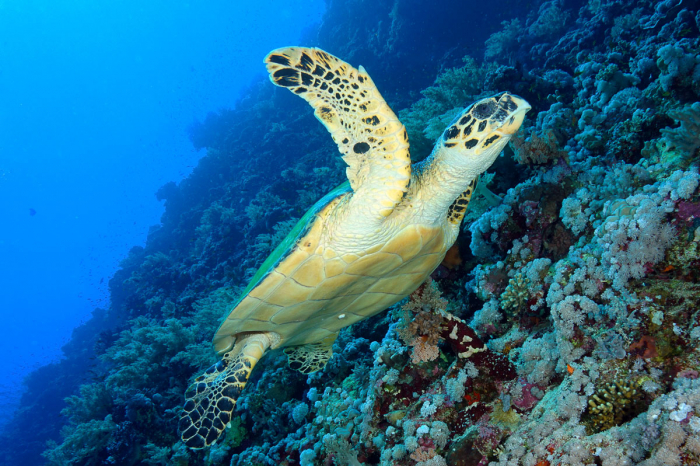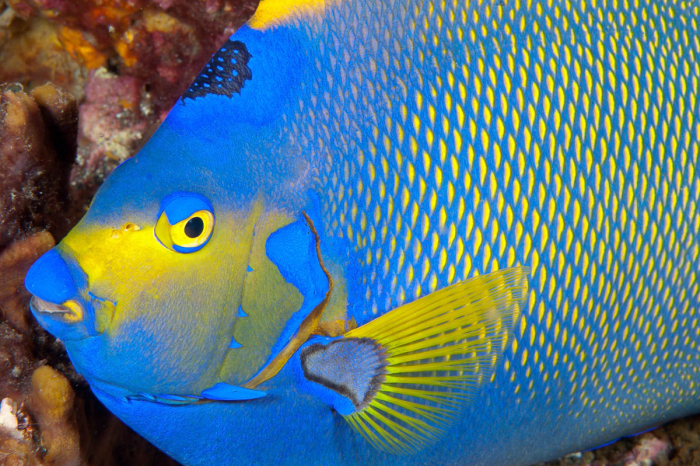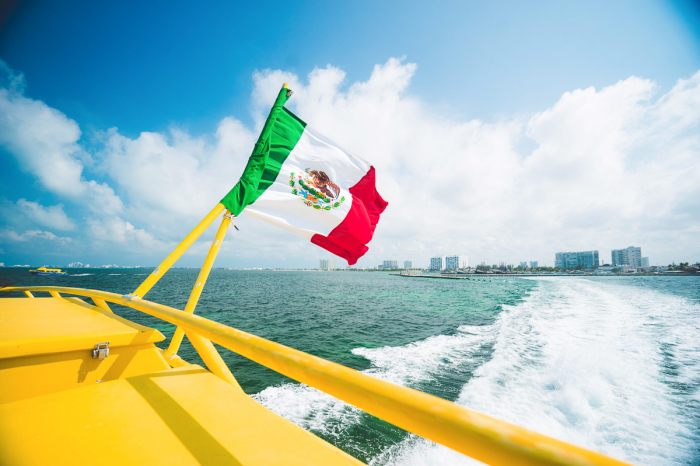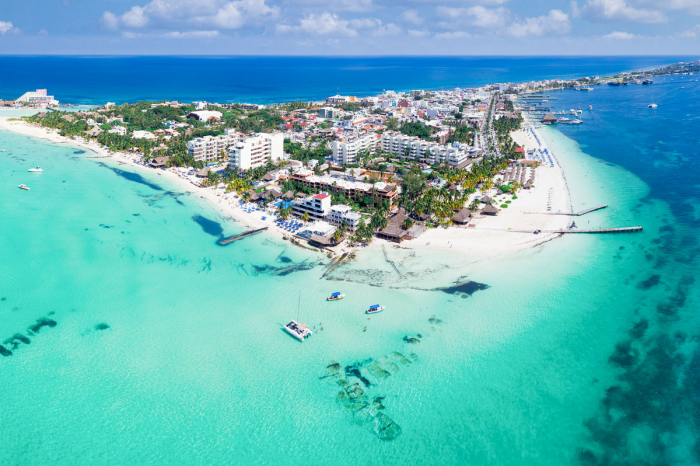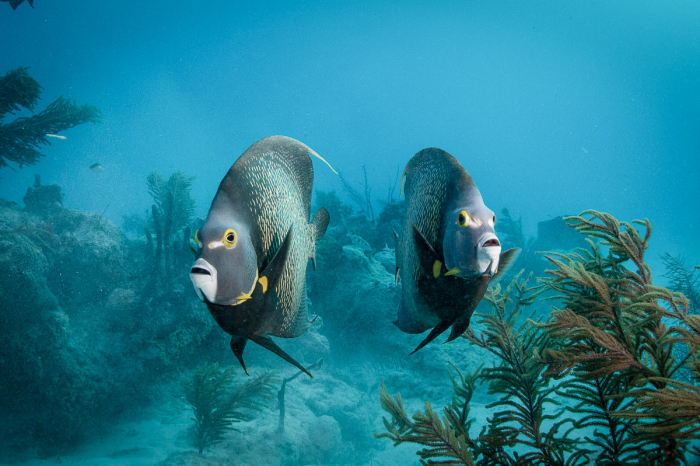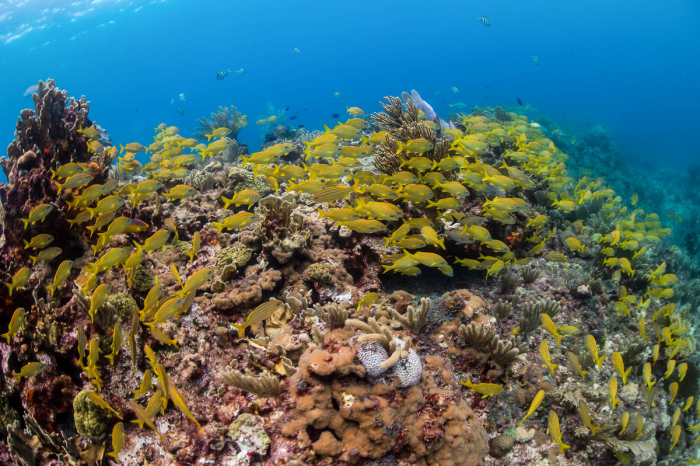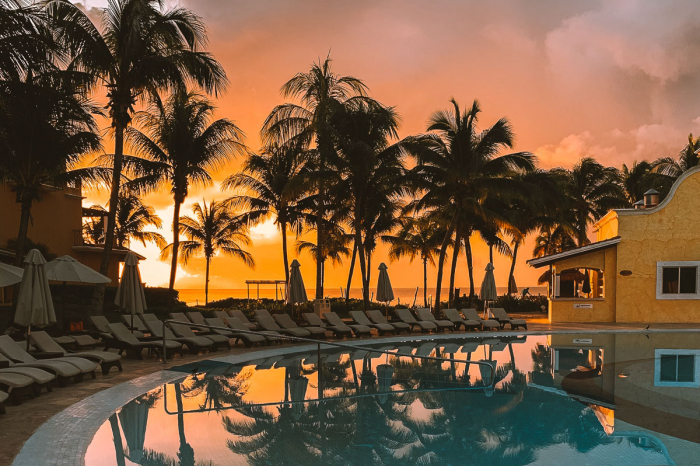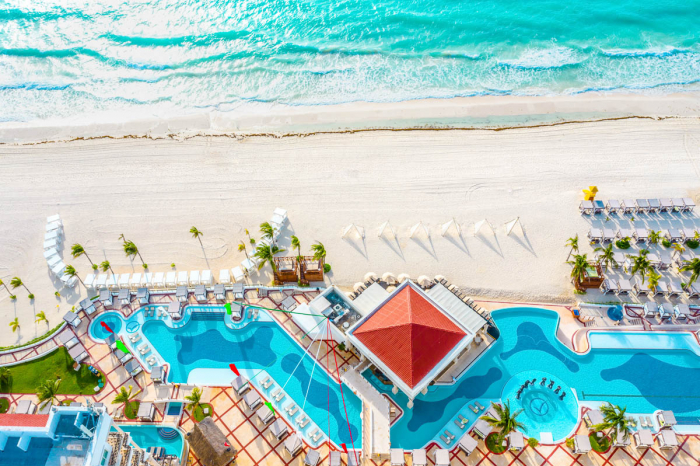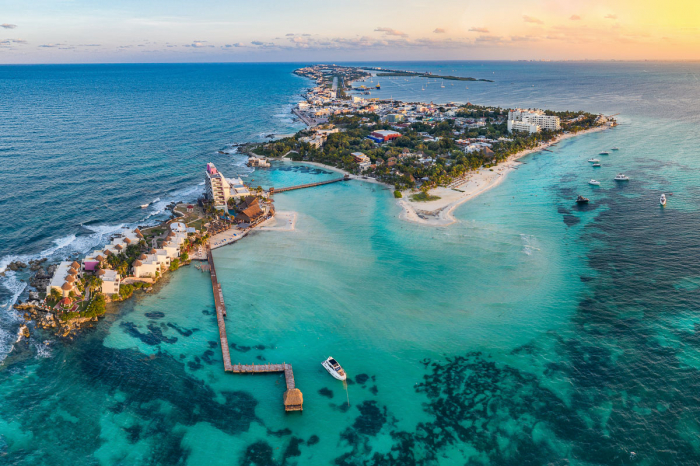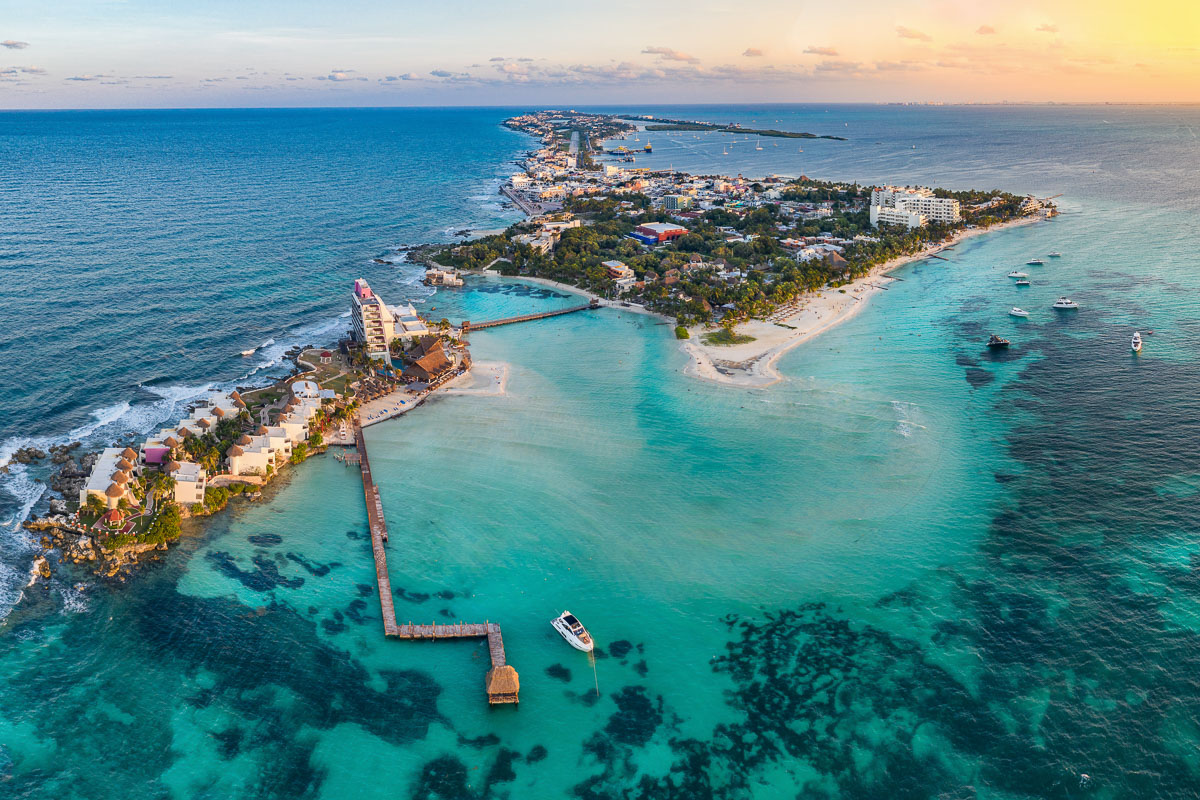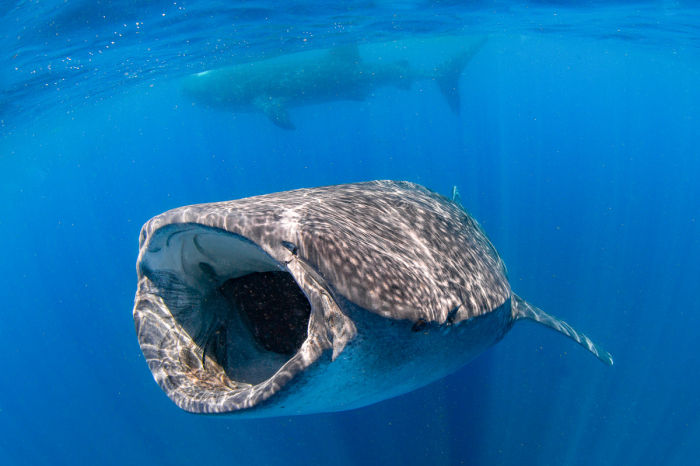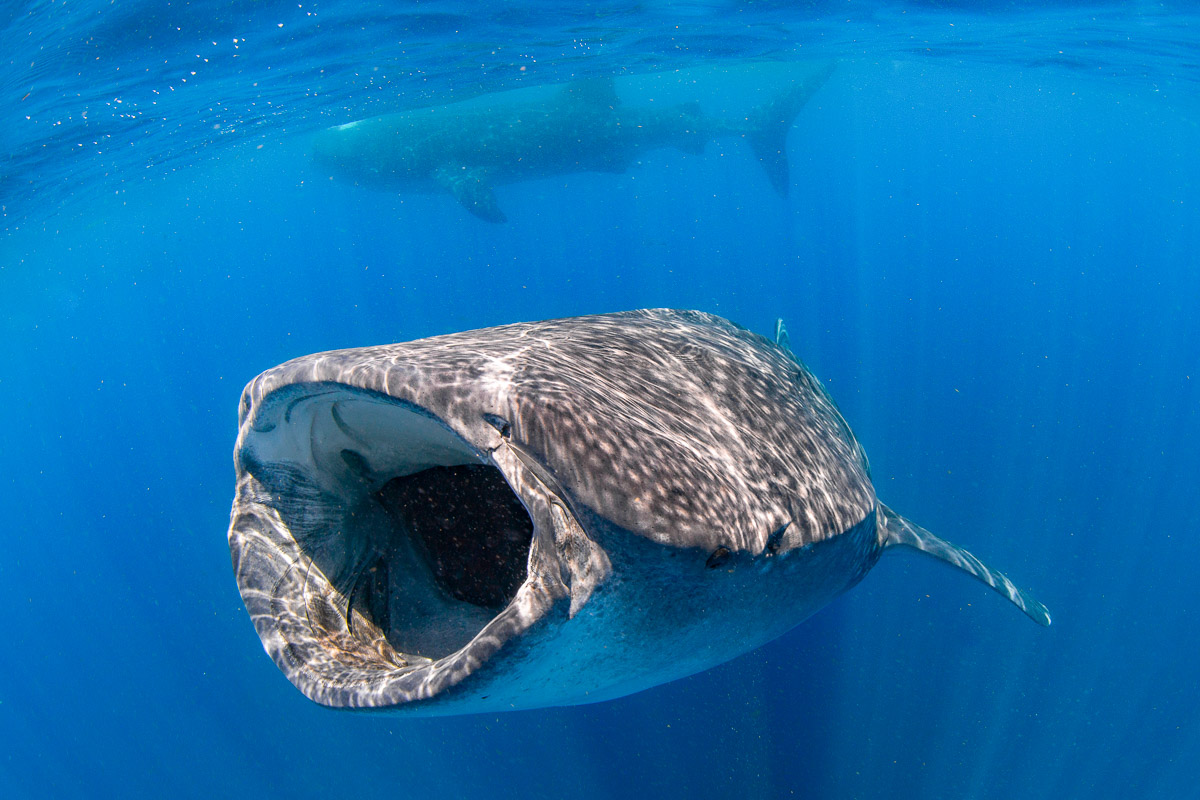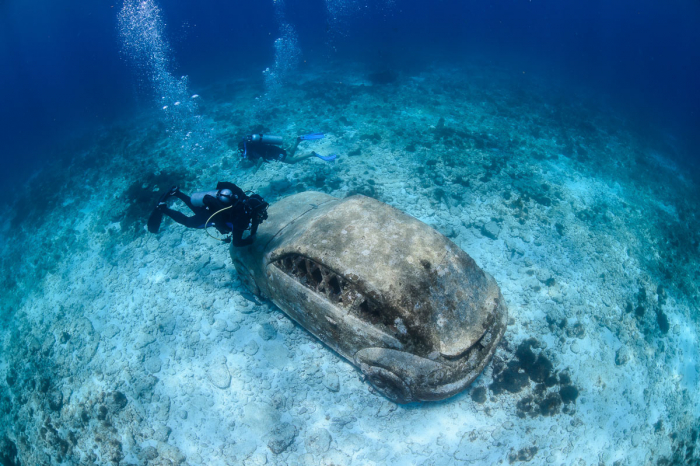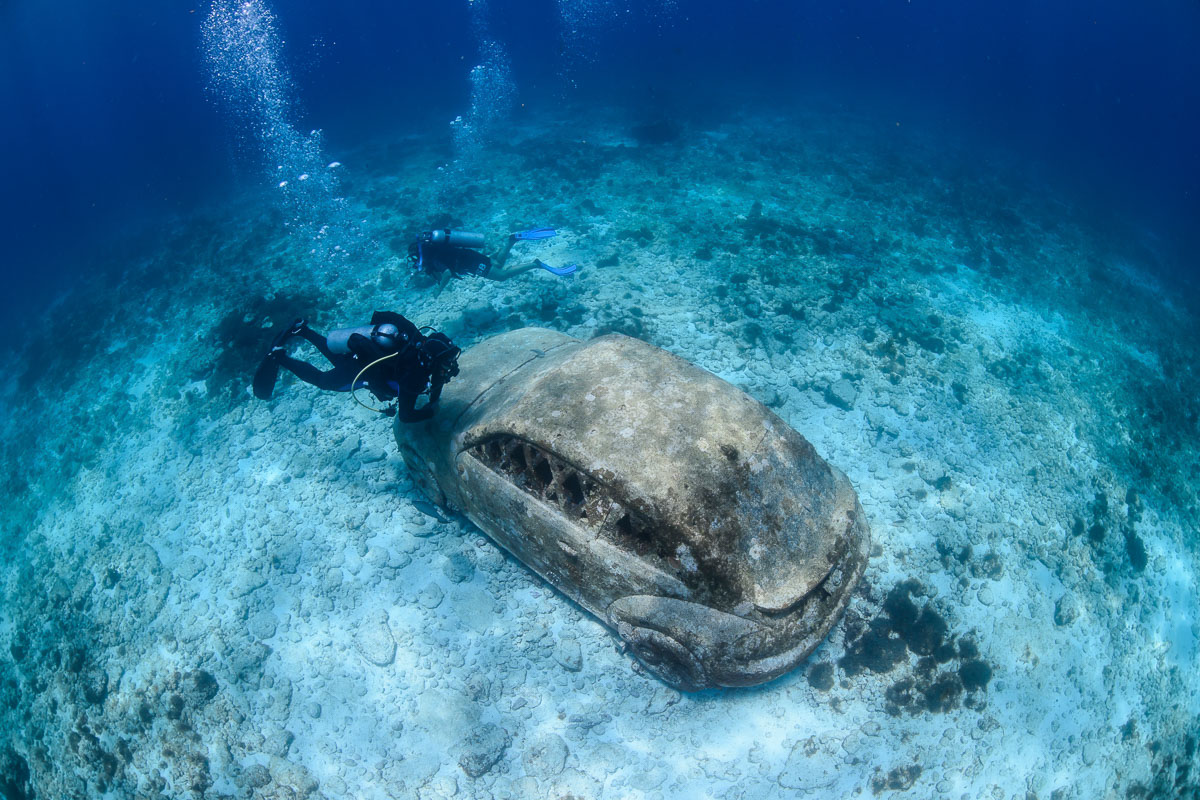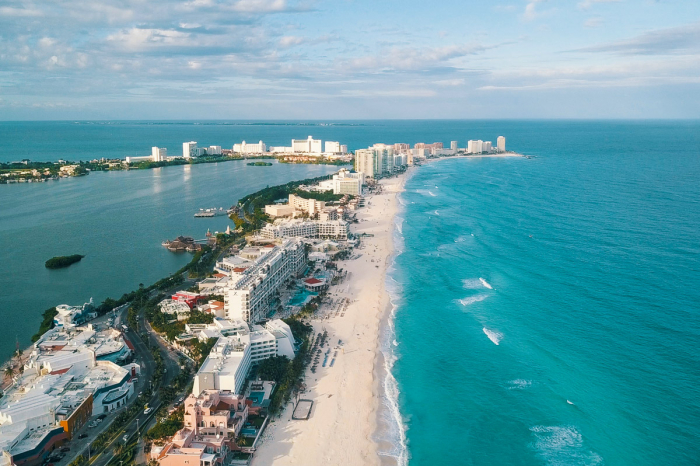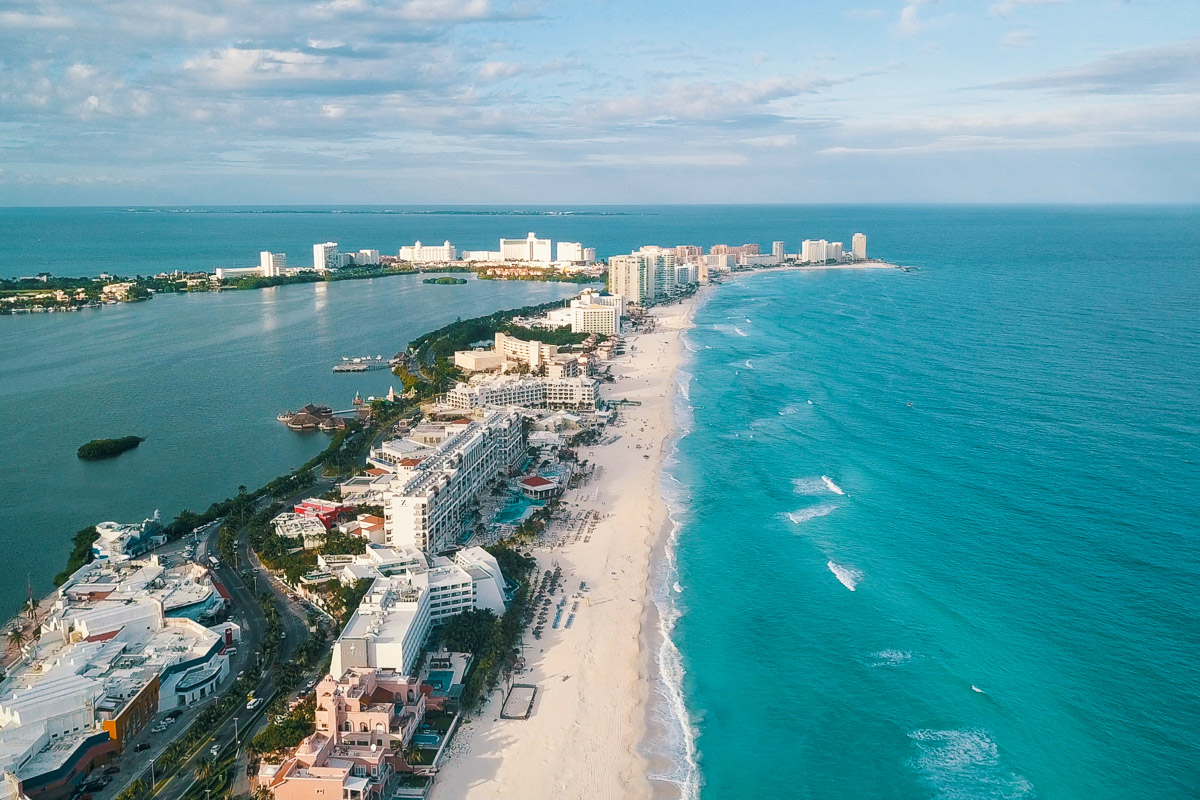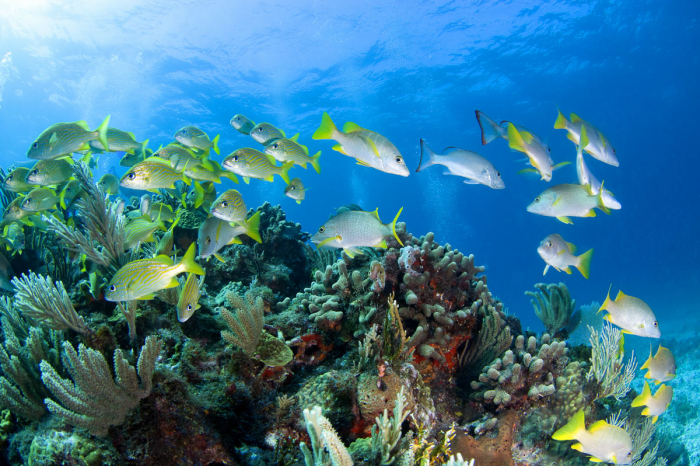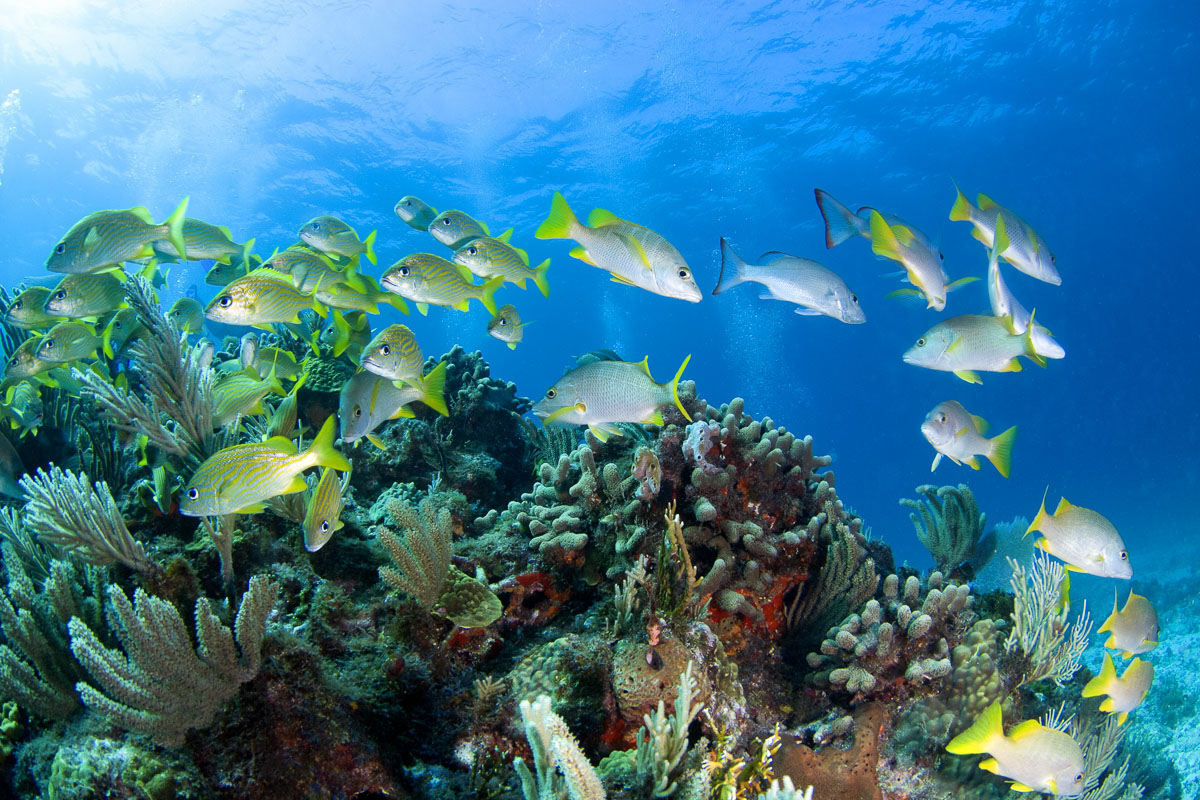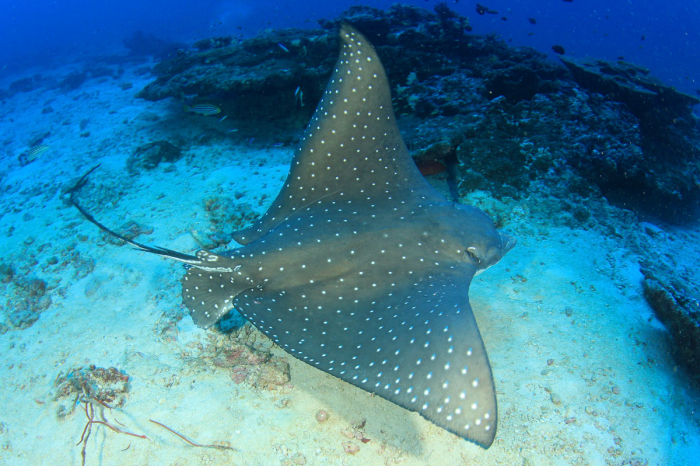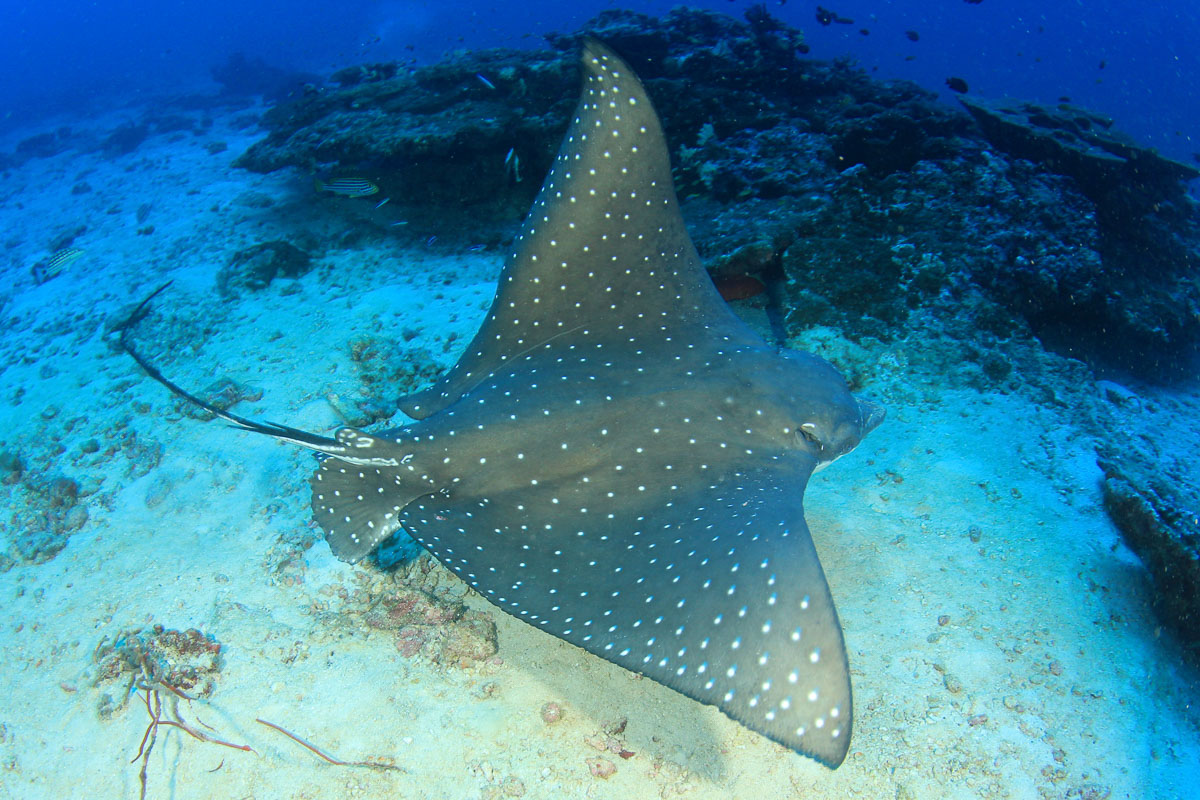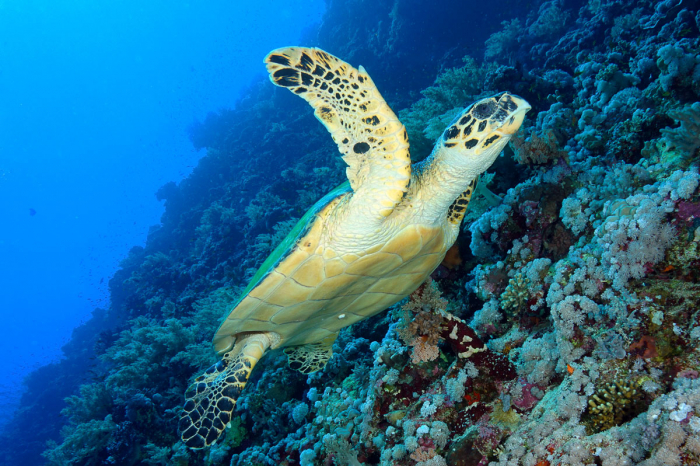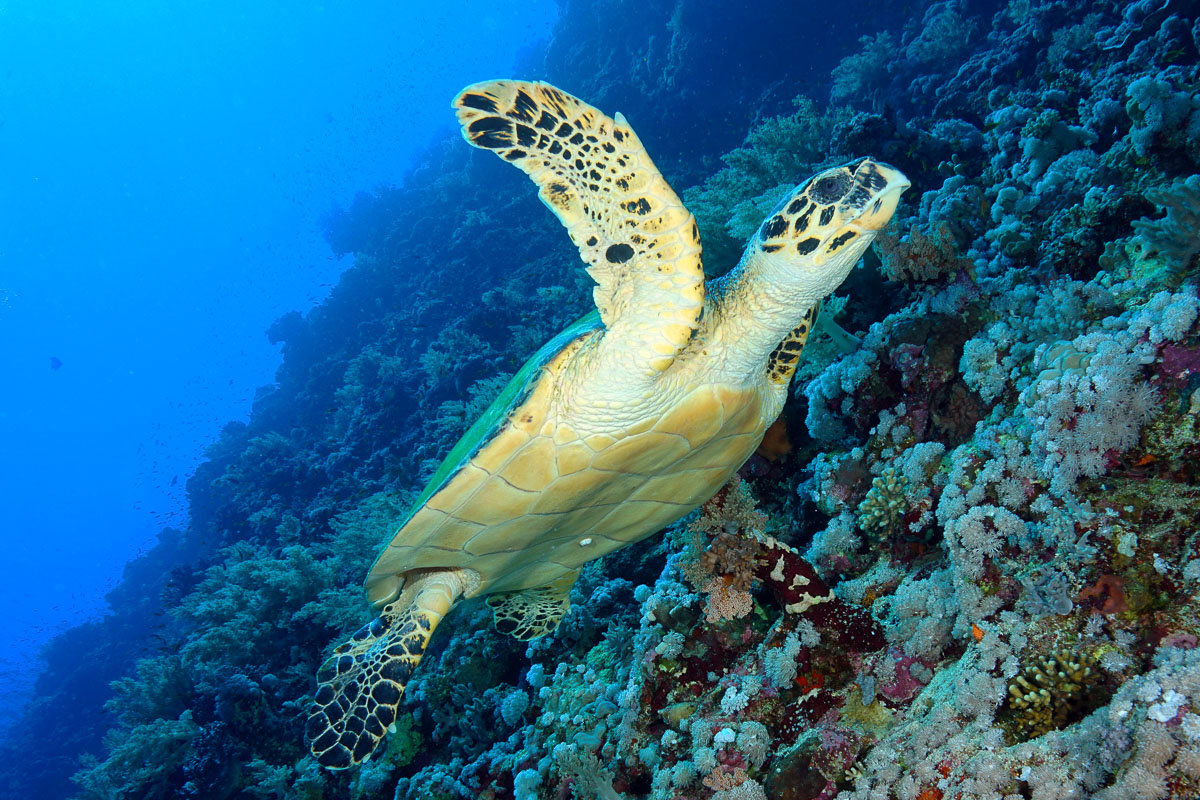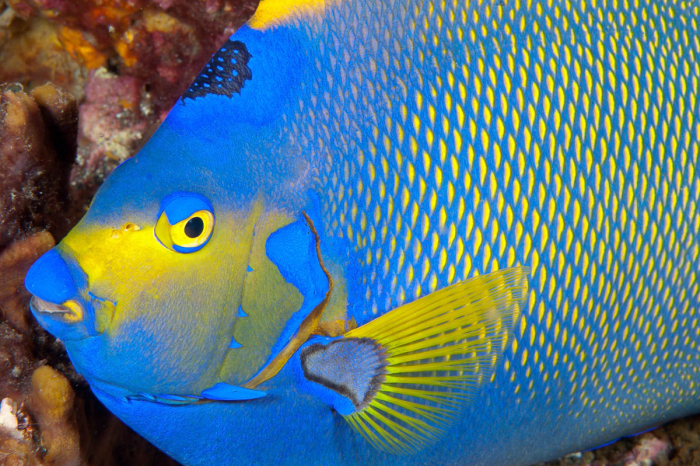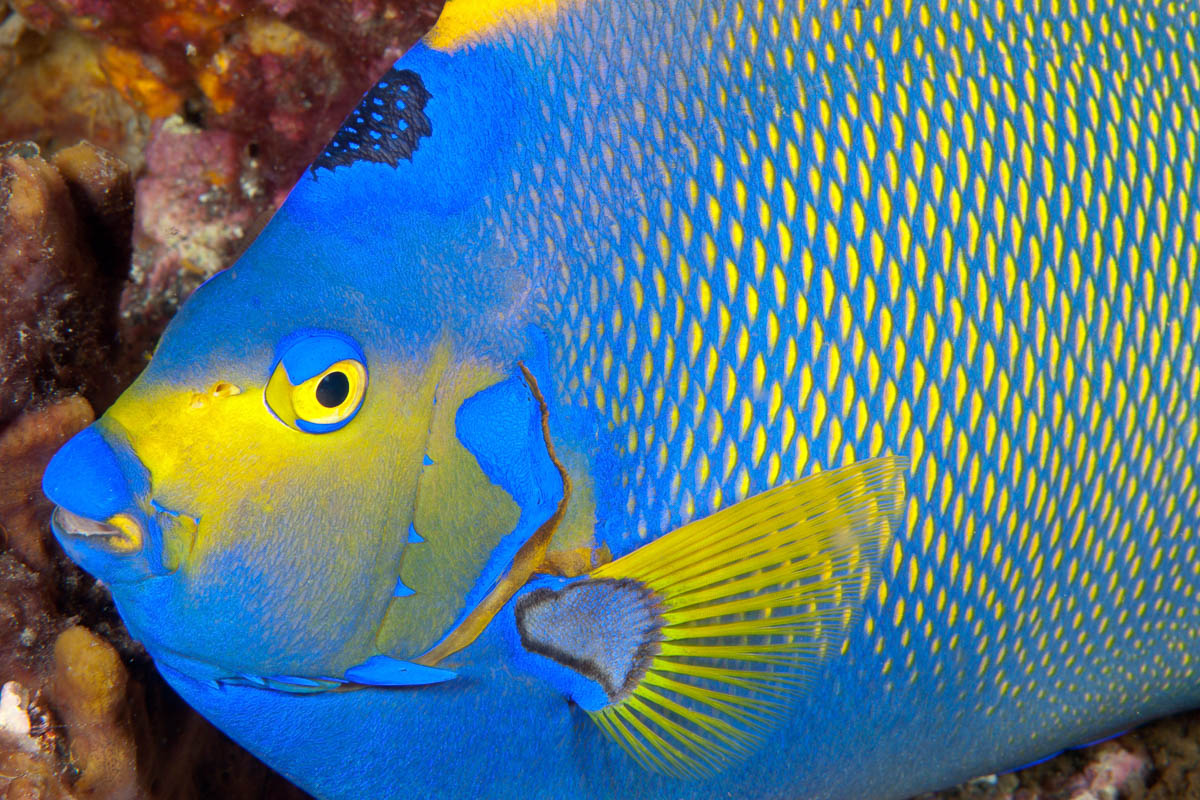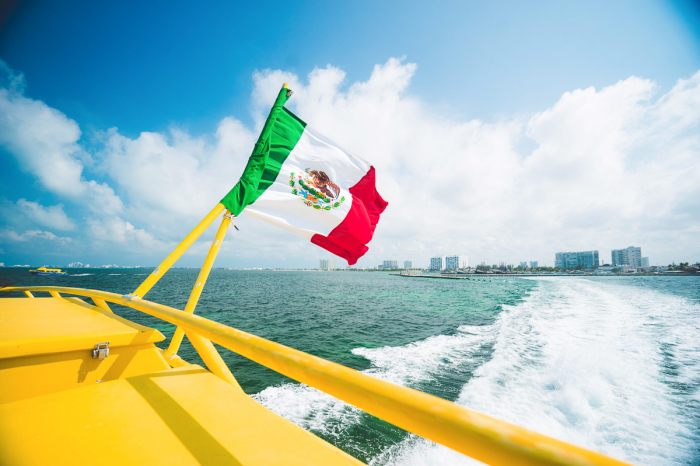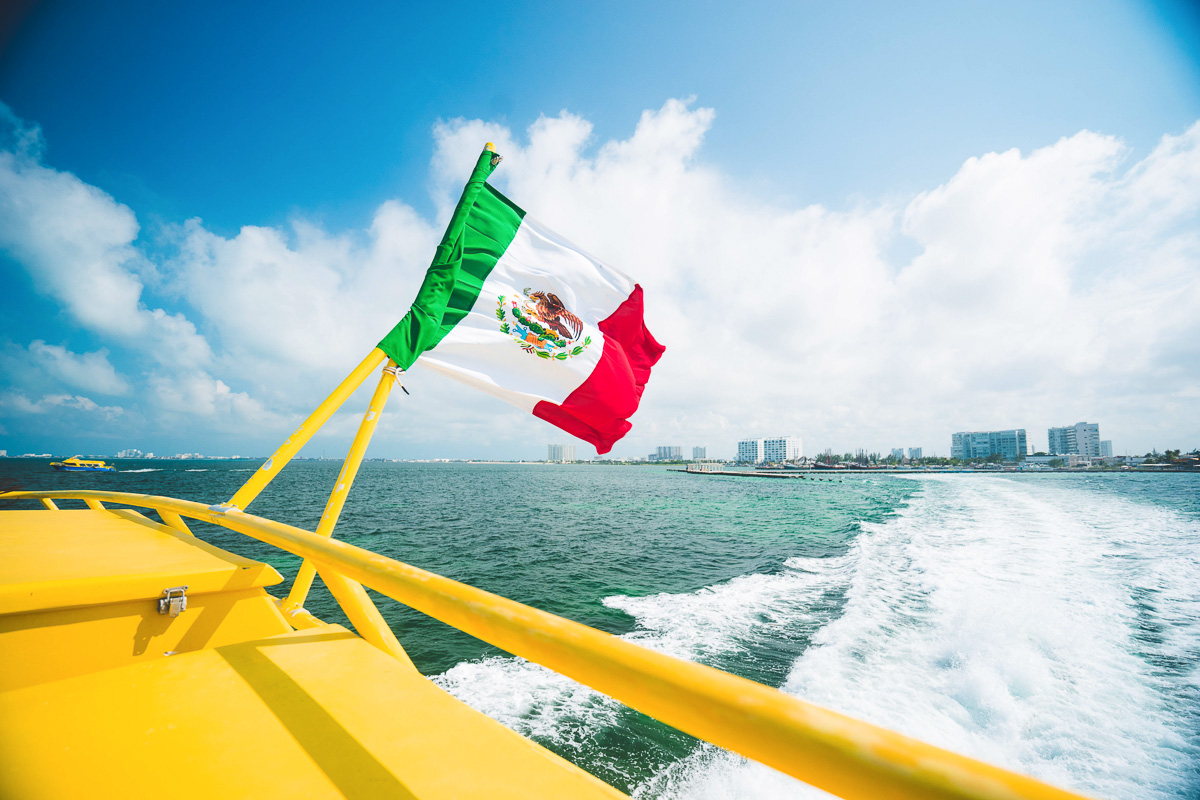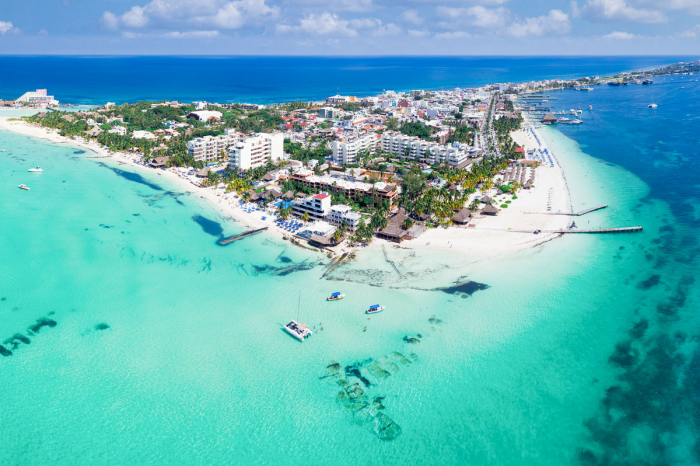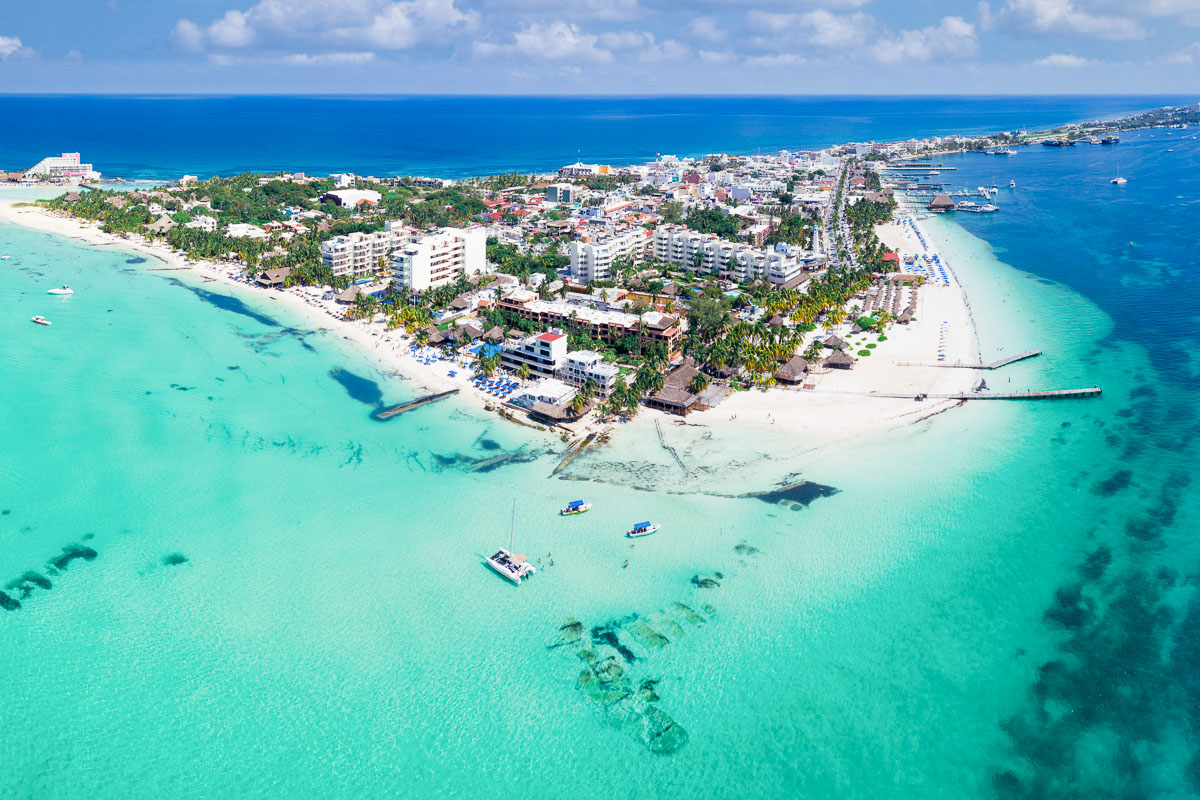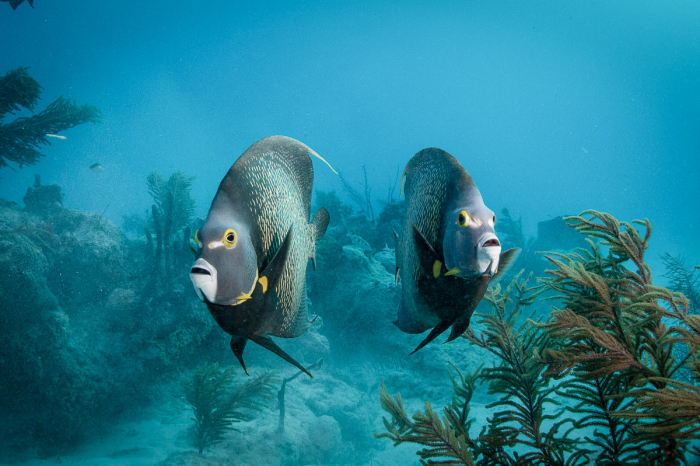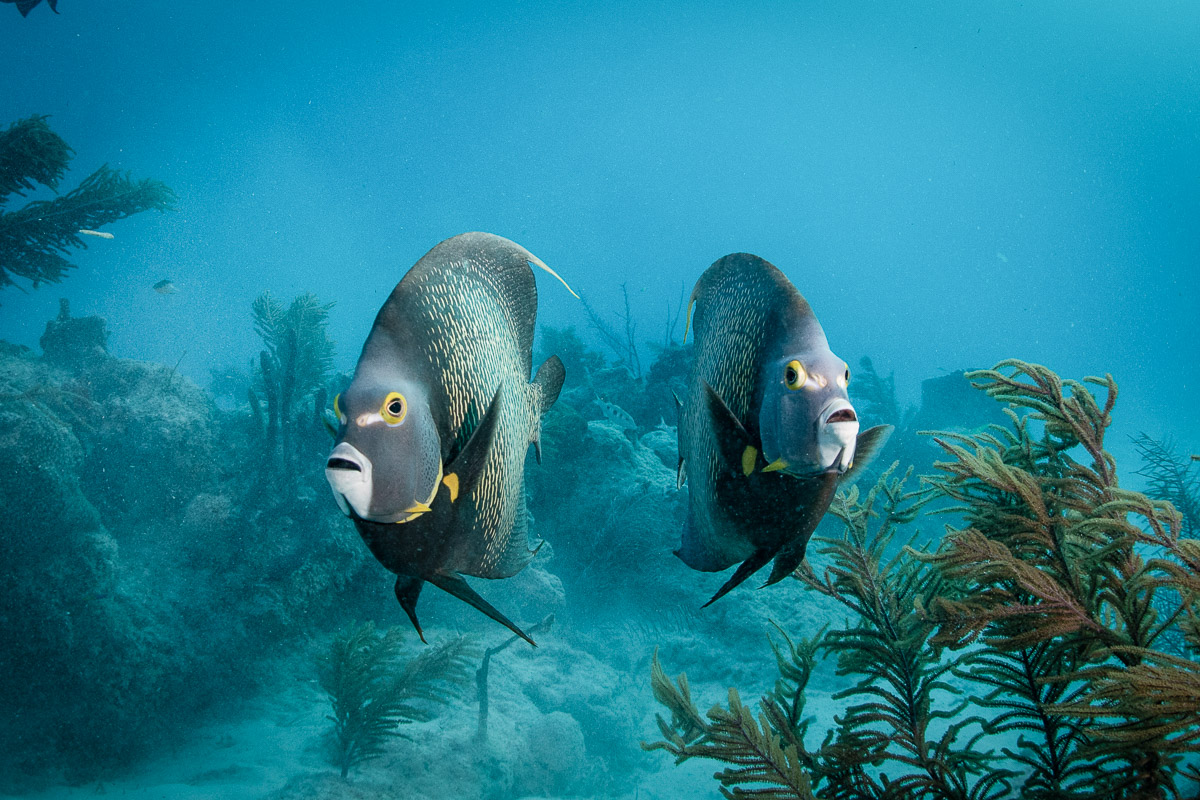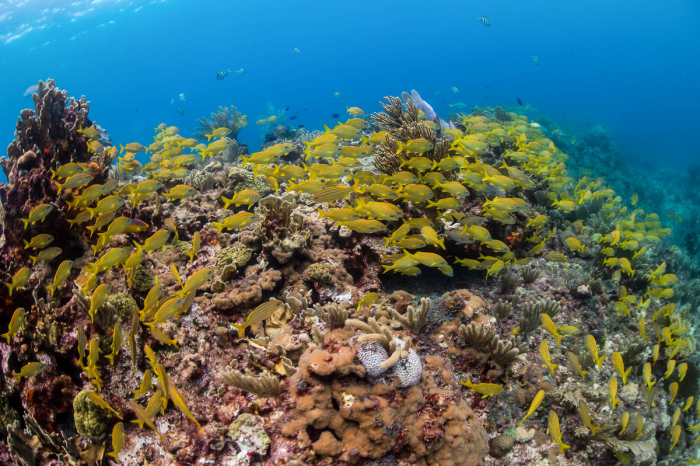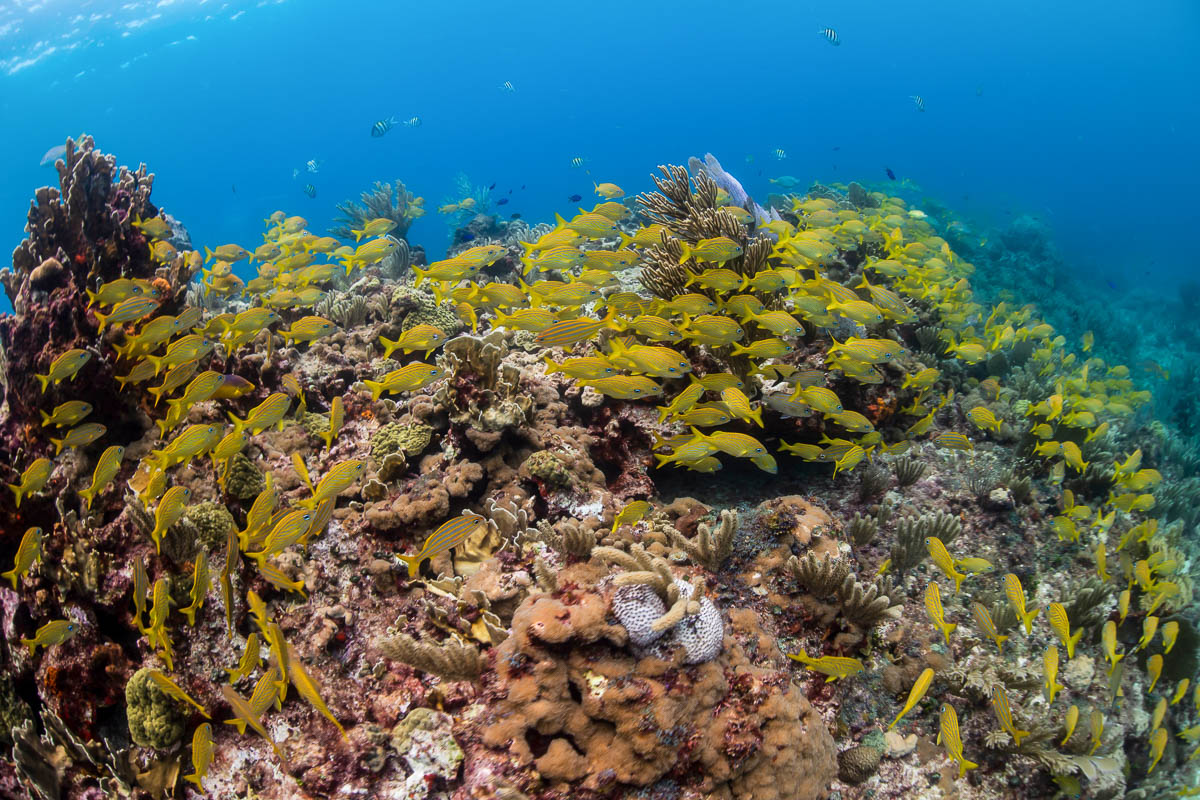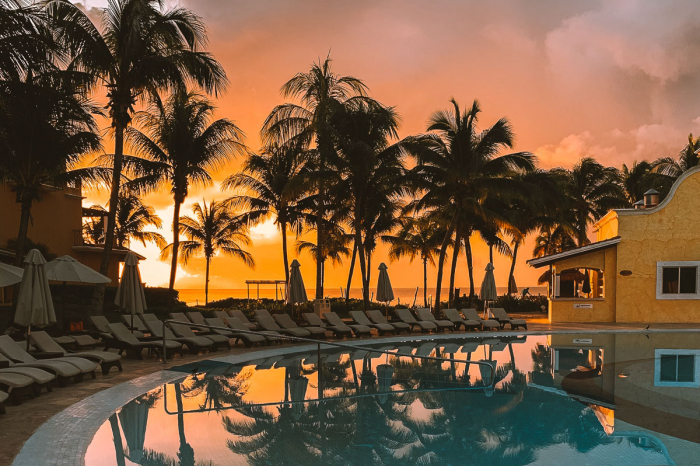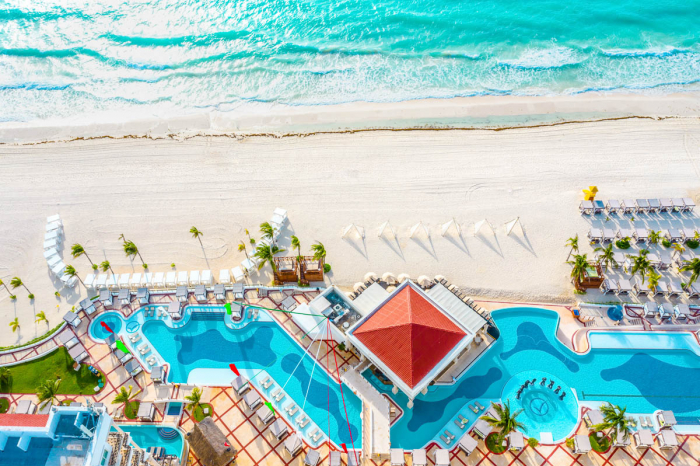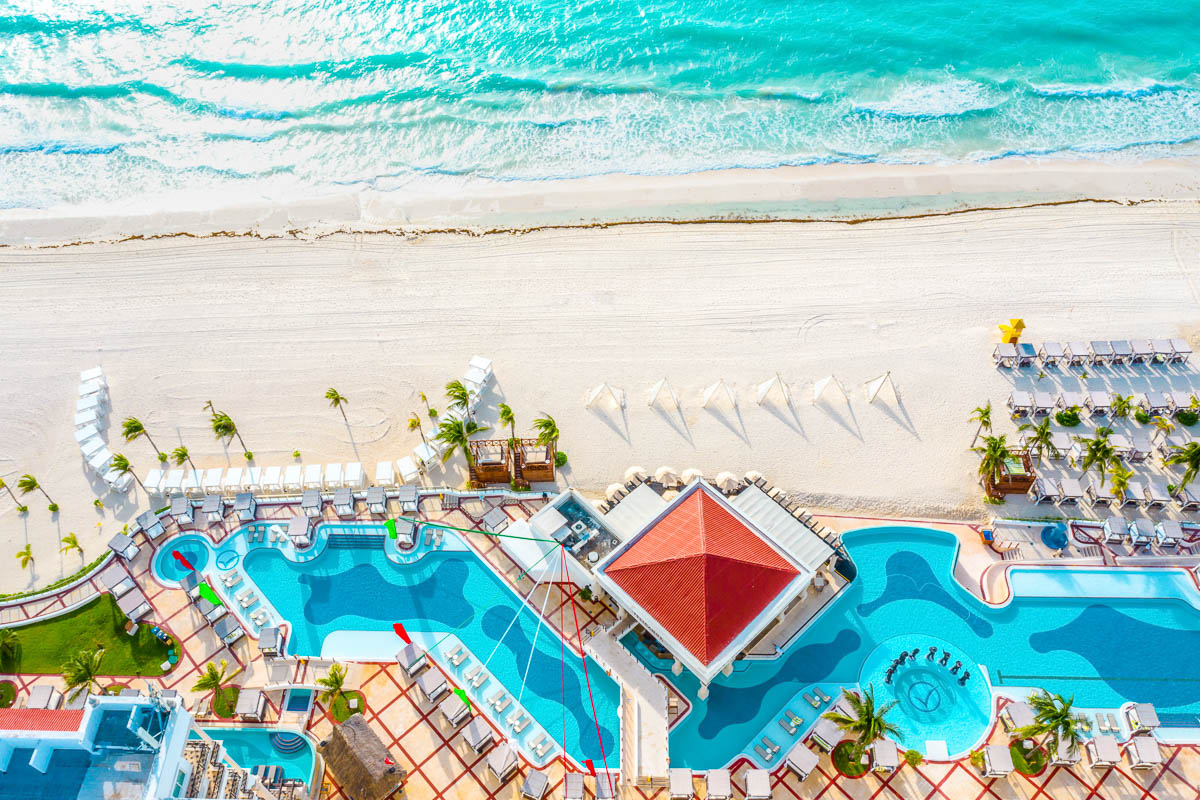 Diving Environment
Type
Reefs, wrecks and pelagics
Diving Season
Year round, best November to June
Top tips

For your best chances of snorkelling with whale sharks, plan to visit Isla Mujeres between May and September.
Take a side trip to Arrecife Alacranes for an off-grid adventure and some of the Yucatan's very best diving!
No matter when you visit, pack protection against sun and mosquitos - you'll likely need both.
This region's calm, clear water makes for an outstanding underwater classroom - perfect for beginners and kids.
About Cancun and Isla Mujeres
Cancun was the Yucatan Peninsula's first tourist development, founded in the 1970s. And, while its current incarnation bears little resemblance to the original sleepy seaside village, the city hasn't entirely lost its charm. Unfortunately, irresponsible tourist expansion once reigned supreme, and Cancun's natural areas suffered the consequences. But, in recent years, the Mexican government has dialled back the development and refocused its attention on sustainable construction with fewer mass-market tourist attractions. That said, Cancun still feels more like a city than any other destination in the Yucatan region.
Right next door, Isla Mujeres has always been a slower-paced alternative to Cancun's diving and party scene. And, because much of the island was designated a national park, stricter protections were in place to guide construction. You'll find less pavement, less people, and less party once you're on the island - ideal for a more down to earth stay. Isla Mujeres also offers far more options for your own exploration, including snorkelling and beachcombing.
Diving, snorkelling, and other watersports are the main attractions around Cancun and Isla Mujeres. But beach bums will find plenty to do thanks to this region's relaxed Caribbean atmosphere and stunning backdrop of swaying palms, turquoise sea and white tropical sand.
Getting there
No matter where you're visiting in Mexico's Yucatan Peninsula, there's a good chance your adventure will start at the Cancun International Airport. The region's main transit hub and Latin America's third busiest airport is especially well connected, with direct flights to Europe, US and Canada, and beyond.
If you're staying in Cancun, getting to your hotel is easy, with shuttle services, taxis, rental cars, and public busses all departing directly from the airport. And, most resorts and dive centres are also happy to help you arrange transfers. Once in town, navigation is a breeze with taxi ranks in front of every resort and public parking for rental cars.
If you're heading out to Isla Mujeres, you'll need to head to the ferry terminal and make the crossing. Departures are every half hour, and it takes just 15 minutes to reach the island. Isla Mujeres is small enough that walking or riding a bike can get you where you want to go in minutes, but if you're hoping to explore the uninhabited north end of the island, a quick scooter or golf cart ride is best, as there is little shade along the way.
Where to stay
Cancun and Isla Mujeres have two totally different personalities, despite being so close to one another. And as they share many dive sites, most visitors determine where to stay based on what kind of holiday they're hoping for. 

Cancun has a classic Mexican seaside resort ambience with high-rise hotels, myriad options for dining and drinking, plenty of pumping nightlife, and a manicured "malecon" or seaside promenade. But, if you leave the hotel zone and head downtown, you'll find authentic Mexican food and culture to enjoy as well. Staying on the mainland has a few advantages, especially if you're hoping to combine diving with other land-based activities, or head south to explore the cenotes around Playa del Carmen and Tulum.
Isla Mujeres has a much more relaxed atmosphere overall. The island is home to resorts, but on a smaller scale, and the island is perfectly walkable - although rental scooters and golf carts are ideal for getting around. You'll also notice that the island has more local eateries, small guest houses, and far fewer splashy nightclubs - though there's still plenty of nightlife by way of beach bars. Because Isla Mujeres is ringed with white sand and coral reefs, it's an excellent option for guests who are hoping to swim, snorkel, and relax on the beach when they aren't busy diving.
Cancun and Isla Mujeres dive seasons and weather
Cancun and Isla Mujeres enjoy a warm tropical climate year round, with sunny afternoons topping out at between 28 - 32°C. Water temperatures fluctuate between 26 - 29°C with the warmest months falling between June and October. During these same rainy months, visibility can be reduced from 30 metres down to 15 metres or less, thanks to surge and runoff from the rain. During January and February, evenings and early mornings can be cool and breezy, but the days offer the ideal range of temperatures for outdoor activities - and fewer mosquitoes. Throughout the rainy season, downpours are the norm, but a little bit of rainfall is normal no matter when you plan to visit.
The region's storm season technically runs from May through November, though tropical depressions and hurricanes most commonly affect Cancun and Isla Mujeres between August and November. The shoulder months of the rainy season can bring wind and fast-moving weather patterns, sometimes impacting diving conditions with waves and surge.
While November through April could be considered the busy season, there are two main peaks to avoid if you're hoping to skip the tourist crowds. These are Christmas and New Year holidays and "Semana Santa", the Mexican vacation period associated with Easter week. Most divers will prefer to visit during summer months like May and June or just before the holiday rush in November. Keep in mind, the region's legendary whale shark aggregation only takes place between May and September.
Conservation
In 1996, Mexico launched a programme to begin transforming much of the Yucatan Peninsula and its surrounding reef system into protected marine areas. Today, hundreds of kilometres around Isla Mujeres, Cancun, and nearby Puerto Morelos have been incorporated, and includes UNESCO World Heritage sites and Biospheres. These nature preserves protect a wide variety of species including migratory birds. Arrecife Alacranes is also designated as a national park.
If you're hoping to get involved with conservation during your time in Cancun or Isla Mujeres, you're in luck. Numerous environmental organisations accept volunteers, focusing on reef restoration and individual species such as sea turtles and manta rays.
---