Scuba diving in
Indonesia
Dive the most biodiverse seas on earth, home to pristine coral reefs, manta rays, whale sharks and spectacular species, in the heart of the coral triangle.
Diving highlights
Dive with manta rays, sharks, and the seldom-seen mola mola
Stunning Coral Triangle biodiversity with thousands of species on display 
Explore remote diving destinations, visited by just a few intrepid guests each year 
Search for spectacular species in the best muck diving destinations on the planet
Dive from a traditional phinisi, or find your perfect beachfront resort
The island nation of Indonesia straddles the equator between the Indian and Pacific Oceans at the heart of the Coral Triangle - the epicentre of our planet's marine biodiversity. Indonesia is without a doubt one of the world's most incredible destinations for adventure, both above and below the waves. With over 17,000 islands waiting to be explored, you'll never run out of things to see and do in this sprawling archipelago. Indonesia is home to an exotic blend of cultures, party hotspots and islands so remote that only a few visitors grace their shores each year. Plus, rumbling volcanic peaks, emerald green rice paddies, and impenetrable jungles dating back millions of years.
For scuba divers, Indonesia offers even more unbeatable experiences. Nowhere else on earth can visitors experience such a range of spectacular diving - from encounters with massive whale sharks, mola mola, and oceanic manta rays, to muck dives with spectacular octopus and the exceedingly rare psychedelic frogfish. Not to mention a staggering variety of landscapes from dizzying drop-offs and towering pinnacles, to kaleidoscopic fringing coral reefs, and silt and rubble slopes of black volcanic sand. With so much to see and do in this stunning underwater world, you're nearly guaranteed the trip of a lifetime - no matter where or when you decide to visit!
---
---
Top Indonesia experiences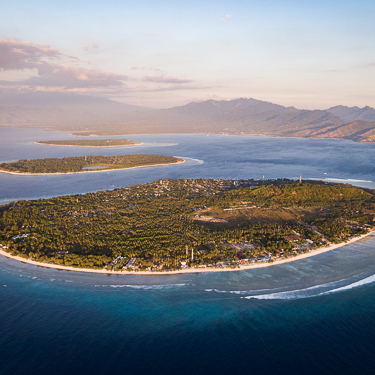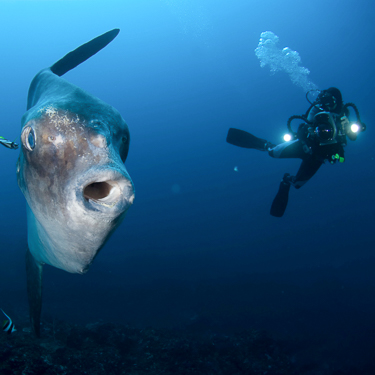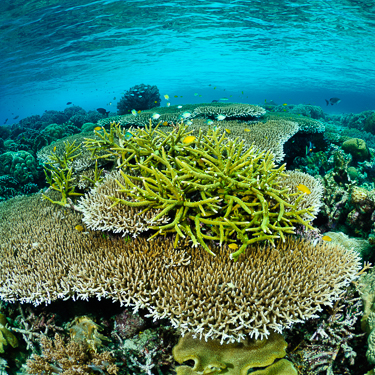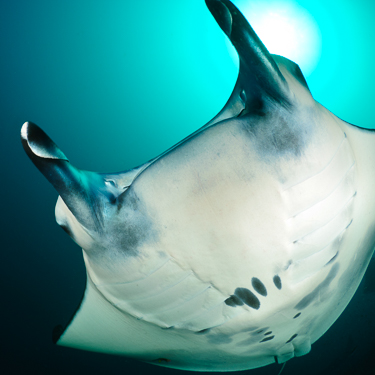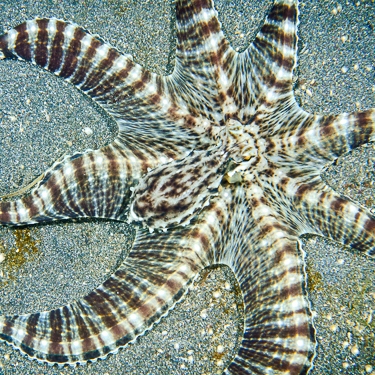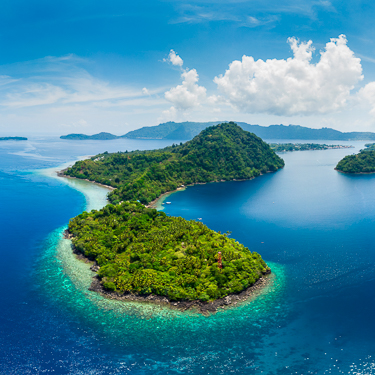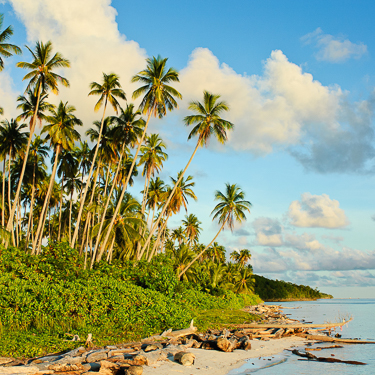 ---
Is Indonesia good for scuba diving?
Indonesia is one of the all-time greatest dive destinations on the planet. Nowhere else on earth can visitors experience such a range of spectacular diving – from encounters with massive whale sharks, mola mola, and oceanic manta rays, to muck dives with spectacular octopus and the exceedingly rare psychedelic frogfish. And then there's the staggering variety of underwater landscapes, from dizzying drop-offs and towering pinnacles, to kaleidoscopic fringing coral reefs and silty slopes of black volcanic sand.
But the diversity doesn't end there. With more than 17,000 individual islands, Indonesia is a diverse and colourful country, boasting an exotic blend of cultural highlights, party hotspots and remote retreats visited by just a few tourists each year. And the scenery is simply spellbinding, featuring rumbling volcanic peaks, emerald green rice paddies, and impenetrable ancient jungles. These aspects of Indonesia make it an extra exciting place to visit, with plenty of enriching activities to complement the epic diving on offer.
Where is the best to dive in Indonesia?
With so much to see and do in this stunning underwater world, you're nearly guaranteed the trip of a lifetime – no matter where or when you decide to visit! But, here are some of the undisputed highlights.
Greater Sunda Islands highlights
The Derawan Archipelago is a string of reefs, atolls and islands running parallel to East Kalimantan's northern coast, surrounded by the species-rich Celebes Sea. Aside from Derawan and Maratua, these palm-fringed islands are largely uninhabited, except for a scattering of local 'sea-gypsy' villages standing on stilts above the water. Located far from the well-trodden tourist trail, these remote islands offer a tantalising frontier-feeling and some unique, once-in-a-lifetime experiences to anyone willing to make the journey.
North Sulawesi
Bunaken National Park was one of the first protected marine areas established in Indonesia. Decades of protection have helped to preserve the region's stunning biodiversity, making it one of North Sulawesi's most fascinating diving environments. Visitors can expect moderate currents sweeping past coral-encrusted walls and over dizzying drop-offs.
This area boasts colourful soft coral gardens festooned with fans and sponges, rocky pinnacles and outcroppings, and powerful currents teeming with fish. Plus, sprawling beds of seagrass where lucky divers can search for seahorses, swim alongside turtles, and even spot the exceedingly rare dugong.
Commonly referred to as Indonesia's critter capital, the Lembeh Strait might be the world's best diving destination for macro enthusiasts. Most of the region's dive sites feature drab sloping silt and rubble, with little in the way of coral. But, take a closer look, and these waters are home to an astonishing variety of weird and wonderful wildlife, including rare finds like Rhinopias and mimic octopus, alongside nudibranchs and pygmy seahorses.
Lesser Sunda Islands highlights
A short boat ride away from Bali at the edge of the current-swept Lombok Strait, lie the islands of Nusa Lembongan, Ceningan and Penida. These islands – with their dramatic cliffs, swirling drift dives and beautiful beaches - attract tourists throughout the year. Although famous for manta ray encounters, divers also have a very good chance of an encounter with incredible mola mola during the summer months when the waters are icy cold.
Amed feels a long way from bustling southern Bali, with a rather more laid back atmosphere. Whilst the diving here is not as well known as other areas, the reefs are interesting enough to satisfy all divers. Located a little further northwest, Tulamben is one of Bali's iconic dive locations thanks to the Liberty Wreck – known as one of the easiest wreck dives in the world. But, Tulamben also has a lot more to offer. The reefs and sand flats to the east and west are home to a huge variety of species, from amazing macro to the odd ocean giant such as mola mola.
In the far northwest corner of Bali is the village of Pemuteran. Once just a small fishing village, Pemuteran now caters to those making the trip north to explore Menjangan – a beautiful island close to Java that offers some of the best diving in Bali. Menjangan's fringing reefs and walls have some stunning coral and are perfect for both divers and snorkelers.
East Sumbawa
As the final island before Komodo National Park, East Sumbawa's vast coastline benefits from the same nutrient-rich currents as the park itself – meaning biodiverse and action-packed dives at every turn. Macro-life proliferates close to home while thrilling currents, underwater landscapes, and big fish action dominate further afield. Migrating whales and dolphins can also be seen in certain seasons. 
Komodo is famous for wild currents, washing machine surge, and up-close encounters with some of the ocean's largest and most impressive species – including manta rays and sharks. The dive sites in the north are rocky and forbidding, with walls that drop nearly-vertically into the deep, as well as outcroppings and channels covered in healthy hard corals. In the south of the park, soft corals flourish, making it a favourite spot for macro marine life and underwater photographers.
Incredibly, Alor's incredible hammerhead encounters and macro-rich reefs are just the tip of the iceberg. Fast-moving currents also attract pelagics in all shapes and sizes, including rare thresher sharks and mola mola, as well as migrating whales and dolphins passing by on the surface. 
Maluku highlights
This lesser-known critter hotspot is known for its black silt and rubble slopes literally crawling with nudibranchs, frogfish, rhinopias, and the psychedelic frogfish - found nowhere else on earth. While most of the diving here is focused strictly on macro, there are other attractions - with an impressive shipwreck, a few fast-paced drifts, and bubbling hydrothermal vents waiting to be explored. 
The expansive Banda Sea is steeped in history and scattered with tiny tropical islands. Just metres from their rocky shores, the islands transform, boasting lovely coral landscapes and bubbling volcanic slopes encrusted with delicate gardens of sea fans and sponges. But, the Banda Islands also have a wild side – one swept by powerful currents and guarded by hundreds of hammerhead sharks and sea snakes.
This 1,000 kilometre-long chain of islands stretches all the way from Timor to Papua and is home to the final frontier of scuba diving in Indonesia. The Forgotten Islands are home to kaleidoscopic coral gardens fuelled by fast-moving currents, alongside massive coral bommies, and plummeting drop-offs. Plus, more incredible encounters with schooling hammerheads and sea snakes.
Raja Ampat is a vast network of marine protected areas encompassing large swathes of the Bird's Head Peninsula's western coast. Famous islands in the north are home to picture-perfect lagoons and shallow reefs washed by strong currents. The park's southern limit is marked by the large island of Misool, along with hundreds of smaller islands and pinnacles that stretch to the southeast. This entire area is home to what many divers believe is the best reef diving on the planet. 
Located on the east side of West Papua's Bird's Head Peninsula, the huge Cenderawasih Bay National Park covers 1.5 million hectares, making it the largest national park in Southeast Asia. But, this little known destination is well off the beaten track for most visitors, ensuring undisturbed access to exciting wrecks and personal whale shark encounters.
Triton Bay's dive sites allow divers to explore a huge range of landscapes including cascades of boulders, current swept islands, dramatic overhangs and caverns, and sheltered bays. The region is also renowned for beautiful carpets of colourful soft corals and huge black coral bushes that grow close to the surface.
What makes Indonesia so good for diving?
Many different factors contribute towards Indonesia's unparalleled scuba diving, with the archipelago's location, geography, and currents all playing their parts.
Divers can discover record breaking marine biodiversity
Separating the Indian Ocean in the west from the Pacific Ocean in the east, this island nation's incredible underwater ecosystems are fueled by a unique confluence of currents. Upwellings driven by the currents flood the reefs and islands with nutrient-rich, colder water, as well as distributing the eggs and larvae of thousands of species from throughout Asia and Australia. As a result, migrating mammals like whales and dolphins, thousands of fish and coral species, and some of the world's weirdest macro wildlife can all be seen here – sometimes in a single day of diving!
Exceptional Marine life
Many of the most sought after marine species can be found throughout Indonesia. The archipelago boasts numerous whale shark hotspots, where sightings are more or less guaranteed, as well as cleaning stations for other megafauna such as mola mola and manta rays. In fact, Raja Ampat is one of the few places in the world where both reef and oceanic manta rays are regularly seen frequenting the same dive site. Other sizable marine life found in Indonesia includes reef sharks, an abundance of green and hawksbill turtles, and the exceedingly rare dugong.
Indonesia's reefs are inhabited by an array of tropical fish, including boisterous schools of barracuda, trevally, and snapper, alongside colourful fusiliers, flasher wrasse, Anthias, and anemonefish. Tiny crustaceans, nudibranchs, and cephalopods are also prolific, though often harder to spot. And, Indonesia's marine life is made even more exceptional by the presence of fascinating endemic species found nowhere else on earth – including types of epaulette shark that have been known to walk on dry land.
Diving environments
One of the best things about scuba diving in Indonesia is the huge variety of underwater environments on offer. This diverse range of habitats to explore means that divers of all kinds can find a spot to suit them.
Drift diving
Many of Indonesia's diving destinations are infamous for their dramatic currents, which are part of one of the largest movements of water on earth. Known as the Indonesian Throughflow, this movement is the result of differing sea levels between the Pacific Ocean and the Indian Ocean. As a result of this difference in sea level, huge volumes of water are pulled through the islands, which funnel the flow and create dramatic currents that are perfect for drift diving.
The Lombok Strait between Bali and Lombok, Sape Strait between Sumbawa and Komodo, and the Ombai Strait between Alor and Timor are the region's largest channels – and all three offer incredible scuba diving with flourishing coral reefs and thrilling drift dives.
Muck and macro diving
Indonesia's thriving reefs, volcanic rubble, and strong currents loaded with larvae have also contributed to a markedly different style of diving. The likes of Lembeh strait, Ambon and Alor are among the best macro diving destinations in the world, playing host to a spectrum of mind-boggling miniature marine life. These creatures have often been deposited in unlikely locations by the currents, left to carve out a life in less than favourable conditions. And, this struggle for survival has led to some otherworldly adaptations and behaviours – from the copycat camouflage of the mimic octopus to the mesmerising mating ceremony of the mandarinfish.
Coral reef diving
Indonesia is ideally situated in the middle of an area known as the Coral Triangle, guaranteeing some of the healthiest and most diverse coral reefs anywhere on the planet. Divers will discover a wide range of soft and hard coral here, from sea fans, hydroids and carnation corals to brain, branching, hood corals, and more. In fact, the epicentre of the Coral Triangle's diversity actually lies within Indonesia, and an incredible 574 coral species can be found here – that's 72% of the world's total! And it goes without saying that healthy coral reefs attract huge numbers of fish.
Frontier diving
With the dive industry venturing ever further from the beaten path, new unmissable dive destinations are being discovered in Indonesia all the time. Getting to these far-flung frontiers is no small task, but divers who are willing to make the long journey will be rewarded with some incredible underwater experiences.
The Derawan Archipelago represents one of the country's newest and most remarkable diving destinations, delivering astonishing interactions with whale sharks and manta rays. Triton Bay and Cenderawasih Bay are two remote parts of the Bird's Head Seascape, offering colourful soft corals, reliable whale shark sightings, stunning WWII era shipwrecks, and incredible macro creatures. And finally, the brooding Banda Sea boasts some of the wildest diving adventures on earth, including swarms of sea snakes and hammerheads schooling in their hundreds.
What time of year is best to dive in Indonesia?
Borneo and Sulawesi
The dry season in Borneo and some parts of Sulawesi runs from March to October, with the first rains arriving in November or December. Strong winds in January and February can bring powerful swell and rough seas to exposed areas which can restrict diving activities in remote areas around the Derawan Archipelago. Further winds during August can also cause rough seas around exposed islands such as Bangka and Gangga.
Bali, Lombok and Komodo
This massive geographic region stretches all the way from Bali to Wetar near Timor, and includes the Gili Islands, Komodo, and Flores. The diving here is good all year long, with most areas such as Bali, Lombok, and the Gilis offering great diving no matter the month. But there are some slight shifts with the seasons. Komodo is most affected by these changes, with the southern region becoming difficult to access during the dry season, from April to December.
Raja Ampat, Banda Sea and West Papua
In Raja Ampat and West Papua, the wet and windy season blows from July to September, with the dry season – and best diving – stretching from October to June. This is also true of the Banda Sea, which is best visited between September and October when hammerheads can be seen schooling en masse.
Seasonal scuba diving changes 
Each year, a significant seasonal shift takes place between two of Indonesia's most popular dive destinations, Komodo and Raja Ampat. As the dry northwest monsoon ends in Raja Ampat, the remote southern sites of Misool become inaccessible. As a result, many liveaboards depart Raja Ampat at this time, heading towards Komodo, where the dry season is just getting started. Along the way, these vessels will navigate across the Banda Sea, allowing divers to tag along for a thrilling extended expedition. 
Who is Indonesian scuba diving suitable for?
Much of Indonesia's most exceptional diving is best-suited to divers with a degree of experience, simply because of the remote locations and strong currents. But you don't need to be a professional to explore these waters. Getting comfortable with currents and drift diving is one of the key considerations for less experienced divers. And, if you plan on heading to muck diving meccas such as Lembeh or Ambon, impeccable neutral buoyancy is a must.
Besides, there's plenty for newer divers to enjoy without pushing their limits. Bali is a popular spot for beginners, offering access to some of Indonesia's iconic underwater highlights, including the manta rays of Nusa Penida and Tulamben's USAT Liberty Wreck – one of the most accessible shipwrecks in the world. Even areas such as Komodo are not out of the question, with quick two or three day liveaboard trips hitting some of the more appropriate sites.
Can you learn to dive in Indonesia?
Never tried scuba diving before? Don't worry, Indonesia is an ideal place to learn how to dive. As we already mentioned, Bali is a popular destination to dip your toe into the world of scuba diving, thanks to its accessible reefs and wrecks. Likewise, the nearby Gili Islands are an iconic tourist destination and perfect scuba training ground, offering warm, glassy water and numerous sheltered dive sites. And, with Indonesia's dive industry so well established, beginners will find plenty of dive operators offering professional training through reputable organisations such as PADI and SSI.
What is the best way to dive Indonesia?
Dive resort of liveaboard?
Deciding on a resort or liveaboard is often the biggest question for divers visiting Indonesia. Dedicated divers looking to explore as many world-class dive sites as possible will likely favour a liveaboard. While divers in search of a more laid-back trip combining land and ocean-based interests may feel more at home in a resort.
But, there are also some logistical considerations. Dive resorts are often limited in remote and wide-ranging frontier diving destinations such as the Banda Sea, Cenderawasih Bay, Misool, Triton Bay, and Halmahera, making them far easier to explore via liveaboard.
How much does it cost to dive in Indonesia?
It's tricky to advise exactly how much it will cost to go scuba diving in Indonesia, as the price can vary dramatically between islands. In popular backpacker haunts such as Bali, you might expect to pay around $400 - $500 for an Open Water certification, while at a remote resort in Raja Ampat, for example, the same course could almost double in price. Likewise, fun dives for certified divers can cost anywhere between $25 for a shore dive in Tulamben to around $75 for a boat dive in West Papua, with the price for dives in spots such as Komodo and Sulawesi sitting somewhere in between. 
For more detailed information on the cost of diving in Indonesia, as well as dive prices for particular destinations, resorts or liveaboards, get in touch with one of our expert travel advisors today.
How to get to Indonesia and its more remote destinations
Most divers from outside Indonesia will arrive in Bali, Manado in Sulawesi or Jakarta, the capital. Both Bali and Jakarta are well connected to other Asian air travel hubs such as Singapore, Hong Kong, China or Dubai. Manado in Sulawesi has direct flights from Singapore and China. Once in Indonesia, several different domestic airlines connect the country from east to west, making island-hopping between dive destinations simple.
Bali is the most popular entry point for divers as you can dive Bali itself, or head to Sulawesi, Komodo, or Borneo. If travelling to Raja Ampat, the easiest entry point is actually Jakarta as the 'red eye' overnight flight from Jakarta to Sorong gets you into West Papua nice and early in the morning, in time to board your liveaboard or meet the transfer to your resort.
Although there is an extensive network of ferries in Indonesia, the cost and ease of plane travel, as well as the distances involved, mean we recommend flying throughout the country. Learn more about how to reach Indonesia's remote dive destinations.
---