With fantastic reef and wall diving, action-packed day trips, and a laid-back island lifestyle, Cozumel is a divers' dream come true. Visitors can expect tropical weather, outstanding underwater conditions, and a selection of world-class dive sites waiting to be explored. Wander the island's white sand beaches, explore cultural treasures including Mayan ruins and cenotes, or just take it easy at your resort's pool. No matter what kind of dive trip you have in mind, you'll love this destination! 
---
Need help planning your dive holiday to Cozumel?
Contact one of our dive travel experts today

---
Get to know Cozumel
Just a 30-minute ferry ride from Mexico's mainland, Cozumel is one of the Yucatan Peninsula's best known diving destinations. Perched at the northern end of the Great Mesoamerican Reef - the planet's second-largest barrier reef system - Cozumel is perfectly positioned for exploring some of the world's more incredible underwater experiences.
The island is graced with a warm, tropical climate, with hot and sunny afternoons followed by balmy and breezy evenings. Even during the rainy season from May to November, the diving conditions are generally pretty good. This region sees a major influx in tourism and soaring prices during the Christmas and New Year holidays, and "Semana Santa", the Mexican vacation associated with Easter. Plan your trip during summer months like May and June, or just before the holiday rush in November for outstanding conditions, uncrowded dive sites, and a chance to dive with nearby Playa del Carmen's famous bull sharks.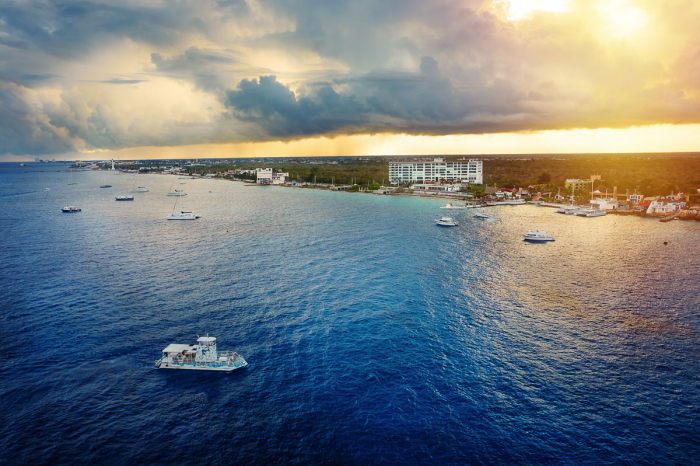 What makes Cozumel such a good diving destination
Thanks to its laidback lifestyle, Cozumel makes for an outstanding scuba destination, with a bit of something for everyone. The island itself boasts a quiet atmosphere, and little to do after dark other than sip cocktails and gaze up at the starlit sky. But Playa del Carmen's world-famous party scene is just a short boat ride away, offering plenty of live music, dancing, and trendy nightclubs! You'll also find a wide range of accommodation on the island, with all-inclusive resorts, full-service lodges designed for divers, quiet guesthouses, and everything in between. 
The island's easy access to the mainland also doubles its desirability when it comes to diving. Visitors are spoilt for choice, with diverse experiences including exploring the dramatic walls and flourishing coral gardens of the Great Mesoamerican Reef, as well as day trips to Yucatan's famous cenotes, seasonal bull shark encounters in Playa del Carmen, and snorkelling safaris on neighbouring islands alongside migratory whale sharks and sailfish.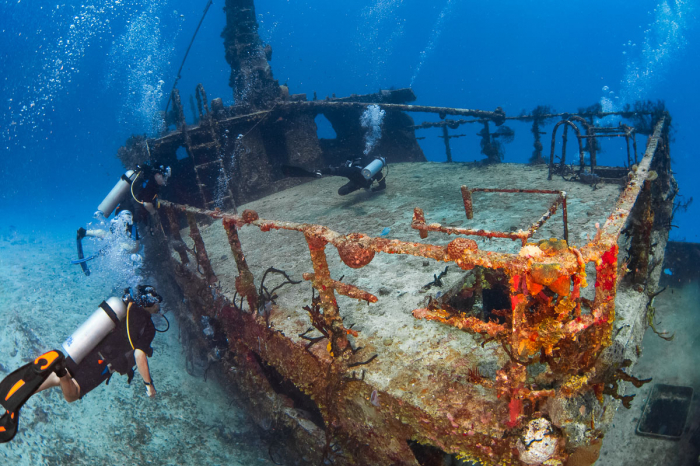 When you aren't diving, you'll find no shortage of exciting things to see and do. The island is home to beautiful beaches, ancient Mayan ruins, caves, dense jungles and mangrove forests, and a wild east side - a windswept stretch of sand that has almost entirely resisted tourist development. Outstanding snorkelling can be found all around the island as well, with shallow coral gardens, seagrass beds, and sand channels starting just a few metres from the shore. 
Start planning your dive holiday to Cozumel now!
Search, compare and book from our hand selected dive resorts
Diving highlights
In addition to fabulous diversity, the diving around Cozumel boasts outstanding conditions, with warm water between 26-30°C and visibility regularly approaching 30-metres. Whether you're visiting as a scuba student, newly certified diver, or a seasoned pro, you're guaranteed to find exciting underwater environments suited to your skill level - and your personal interests, too. Read on to discover some of the region's most dynamic dive and snorkel attractions.
Reefs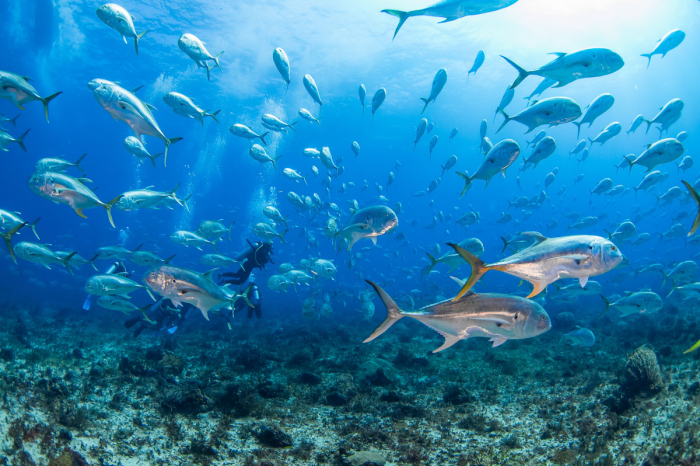 Stretching over 1,000-kilometres, the Great Mesoamerican Reef is home to a whopping 500 species of fish and 65 different types of stony coral. Divers in Cozumel are in for a treat as decades of marine park protection as helped to preserve the region's diversity. The protected channel between the island and Playa del Carmen is home to colourful light-filled coral gardens, whereas Cozumel's wild windward side boasts sloping patch reefs leading to deep drop-offs. 

No matter which reefs you're exploring, keep an eye out for bigger marine life like sea turtles, eagle rays, tarpon, and nurse sharks. Fascinating small and cryptic species can be found too including the endemic splendid toadfish.
Walls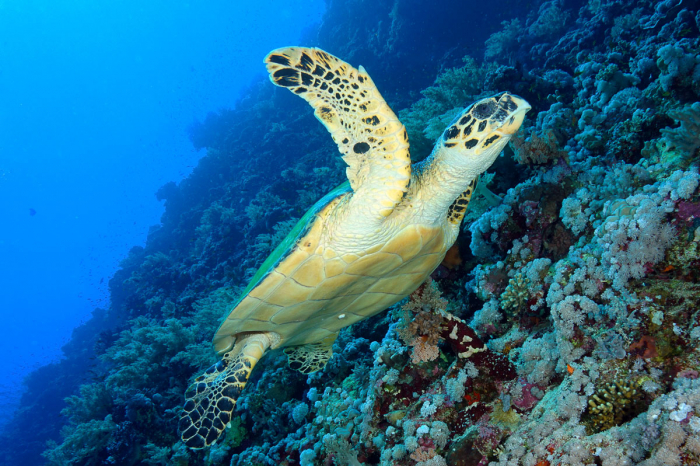 The Caribbean is often associated with colourful reef flats and delicate coral formations, but not Cozumel. This island is renowned for its plunging walls and dramatic, near-vertical drop-offs with close proximity to ocean trenches bottoming out at hundreds of metres in depth. Some sites, like Santa Rosa Wall and Columbia Deep, offer the best of both worlds, with incredible coral gardens in the shallows followed by current-swept sheer formations plunging into the abyss. 
Cozumel's walls are ideal for drift diving, with plenty of caverns and overhangs to explore, and reef creatures galore including massive moray eels, and sleeping sharks. And, don't forget to keep one eye on the blue - you never know what might pass by, especially on sites facing the open ocean!
Cenotes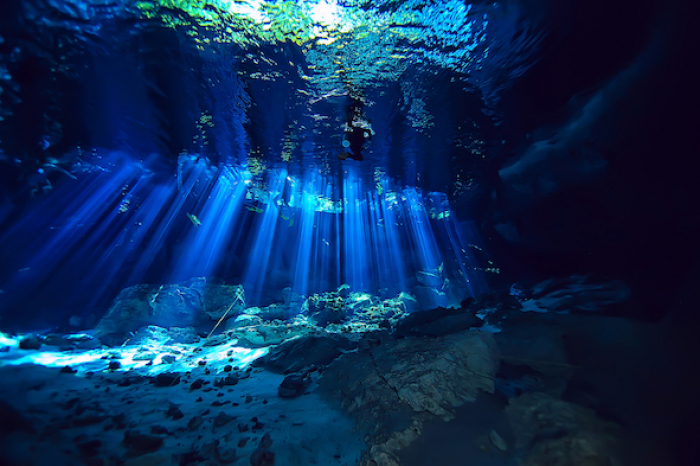 Once believed to be the gateways to the Mayan underworld, these limestone sinkholes and caverns found throughout Mexico's Yucatan Peninsula offer unparalleled exploration in rare environments found in few other places on Planet Earth. Divers and snorkelers alike can discover these underwater formations, boasting fascinating stone features, fossils, and uncommon sights like mysterious clouds of hydrogen sulfide, and the swirling halocline where fresh and saltwater meet.
Some cenotes are open to the surface, filled with natural light making them suitable for beginners. Others follow partially enclosed routes known as overhead environments, which require special training. If you're new to the world of cavern diving, this is one of the very best places to learn, with dozens of highly-qualified dive centres to choose from and top-notch training sites. 
Bull sharks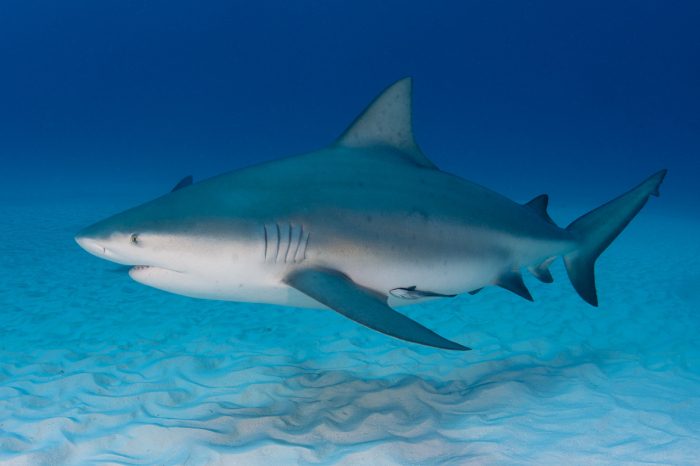 Each year between November and March, dozens of female bull sharks visit the mangroves and calm coastal waters around Playa del Carmen to give birth to their pups. For scuba divers, this presents a unique opportunity to get up close and personal with one of the ocean's most powerful apex predators in a safe and relaxed environment. 

During bull shark dives, divers kneel patiently in the sand and wait for the animals to approach a submerged bait box. While it's typical to spot just a few individuals during your dive, the sharks do occasionally show up in greater numbers, swimming together in large groups. A professional dive guide and experienced shark wrangler will spend the entire tank alongside your group, helping divert overly interested wildlife, take pictures, and ensure that everybody has an exciting experience. 
Wrecks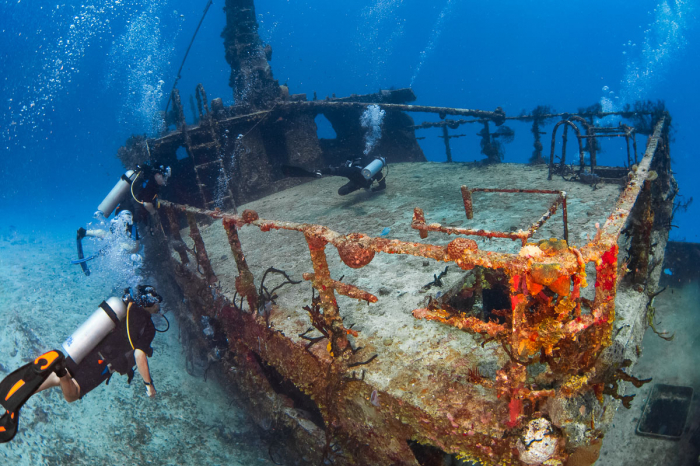 The shallow reefs around Cozumel once presented a major threat to mariners, sinking numerous vessels around the island. However, these natural wrecks sit well below the recreational diving limit, making them off-limits to most visitors.
Guests with a lust for rust can, however, visit the C-53 Felipe Xicotencatl, a decommissioned Mexican Navy ship purposefully-sunk in Chankanaab Park. This wreck sits upright at 24-metres, offering access to a lovely light-filled cargo hold and numerous routes for penetration. On Cozumel's windward eastern side, the remains of several Spanish galleons have all but disappeared, leaving little more than their hundreds of years old cannons behind. 
Seasonal snorkelling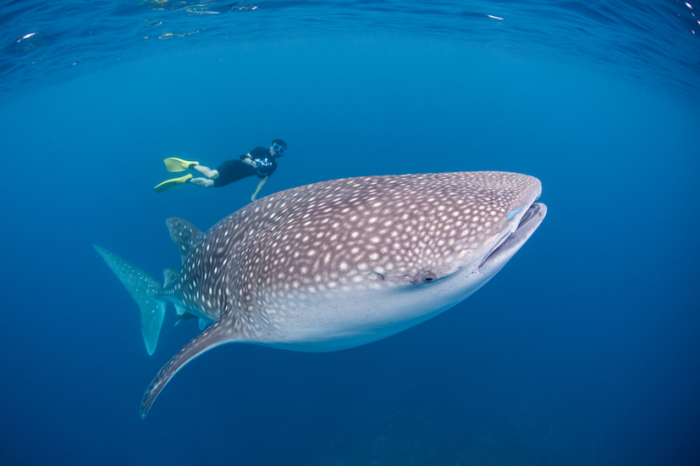 Just a short boat ride from Cozumel, the small islands of Holbox, Contoy, and Isla Mujeres host a seasonal surprise - migratory whale sharks that visit the region to feed each year between March and September. So many whale sharks can be seen here that most operators guarantee an encounter, with half and full-day trips available. All of the region's whale shark tours are strictly snorkelling-only, and include mandatory environmental and safety briefings for the protection of visitors and marinelife alike. 
Then, during the winter months from December to March, these same waters attract vast schools of baitfish. This small species, in turn, attracts predatory species of all kinds, including sailfish. Snorkellers can watch in awe as these graceful pelagic predators dart in and out of the schools, wildly flashing their colours and raising their sail-like fin as they hunt.
---
Ready to start planning your trip to Cozumel?
Contact one of our dive travel experts today

---
---
Join the ZuBlu community to receive the latest insights and unmissable adventures
Don't worry, we'll only send you really good stuff - and we never share your details
---