Scuba diving in
Sea of Cortez
One of the planet's most biodiverse dive destinations, the Sea of Cortez is home to a wide variety of marine environments and incredible oceanic wildlife including whales, sea lions and more.
Highlights
Close encounters with marine wildlife including sea lions, whale sharks, and migratory marine mammals
Dynamic and diverse cool water diving with hundreds of fish and coral species
Surprising macro diversity with nudibranchs, seahorses, blennies, and jawfish
Stunning above water scenery with opportunities to explore deserted beaches, uninhabited islands, and more
Sea of Cortez diving is in a class of its own, with underwater environments ranging from isolated islands and shallow bays, plus up-close encounters with exceptional marine life. Visitors here can expect to encounter an incredible variety of species ranging from minuscule nudibranchs to California sea lions tipping the scales at hundreds of kilos - all in one dive! And, it's been regarded as one of the most biodiverse bodies of water on our planet for decades - explorer Jacques Cousteau described the Sea of Cortez as the 'Aquarium of the World'. Today, the region continues to thrive thanks to strict marine park protection.
Diving in the Sea of Cortez
Schooling reef fish

Year round

Walls & pinnacles

Year round
Divers have been visiting the Sea of Cortez for decades in hopes of encountering the wealth of species that call its waters home, including migratory whales and dolphins, orcas, sharks, rays, and California sea lions - in the right season, divers can even encounter playful pinniped pups who love to ham it up for the camera. And, no matter where you're diving in the Gulf of California, you can expect to spot schooling reef fish, hard and soft coral, and a surprising variety of small animals like crabs, shrimp, and nudibranchs.
Diving at Rocky Point
In the sea's far north, the dive sites around Rocky Point are a series of craggy coves, accessible by shore or boat. Most of these sites feature rocky bottoms and boulder fields encrusted with soft coral and swarmed by reef fish. You're also likely to spot species like lobsters, turtles, and moray eels here.
From Rocky Point, day trips depart for Bird Island, home to a lively sea lion rookery and roosting sea birds. Slightly further afield, Puerto Lobos is home to excellent conditions for learning to dive, as well as a small wreck, more California sea lions, and tons of colourful reef fish!
Diving the Midriff Islands
Diving in the Midriff Islands is done exclusively via liveaboard and is often combined with exploration in Bahia de Los Angeles, known for its aggregation of whale sharks between June and December. Playful sea lions, schooling mobula rays, and migrating marine mammals of all kinds can be spotted here. The islands are well known for their wide variety of macro species as well, with seahorses, blennies, jawfish, and kaleidoscopic nudibranchs all found. Trips in this region typically include whale and wildlife watching on the surface in addition to diving.
Loreto diving
Most divers come to Loreto specifically to explore the C-54 Agustin Melgar wreck. This purposely-sunk retired minesweeper offers easy penetration routes as well as opportunities for advanced wreck and even technical training. But, the offshore islands here are worth diving as well, with plummeting walls and craggy rock canyons studded by coral and clouded by fish. You're also likely to spot turtles, sharks, and rays here, as well as large schools of snapper and barracuda.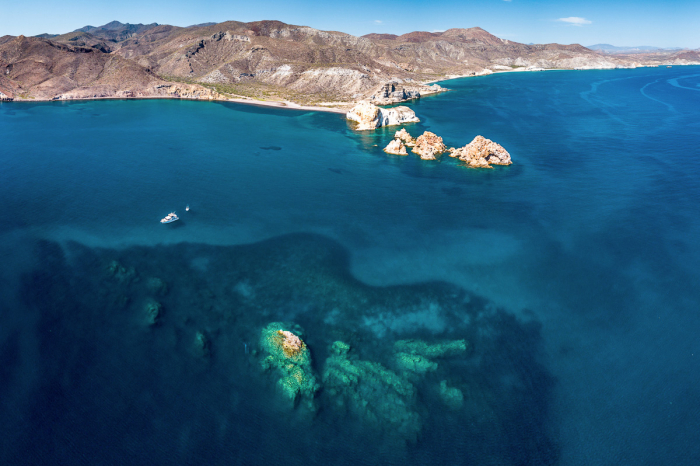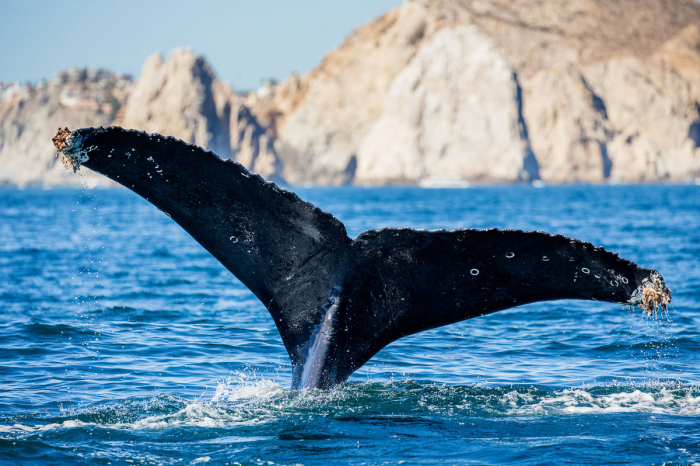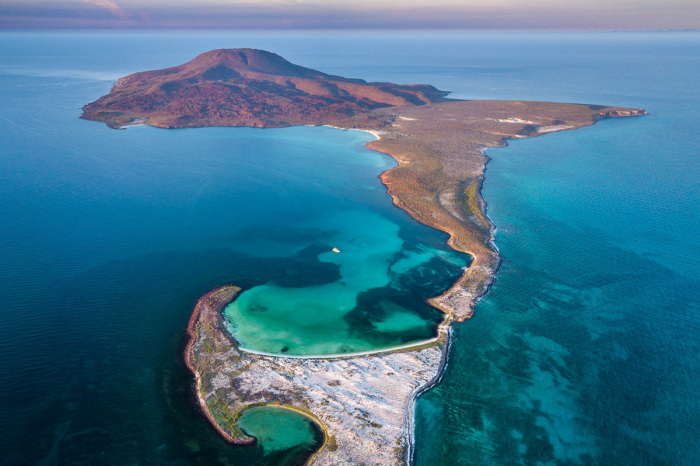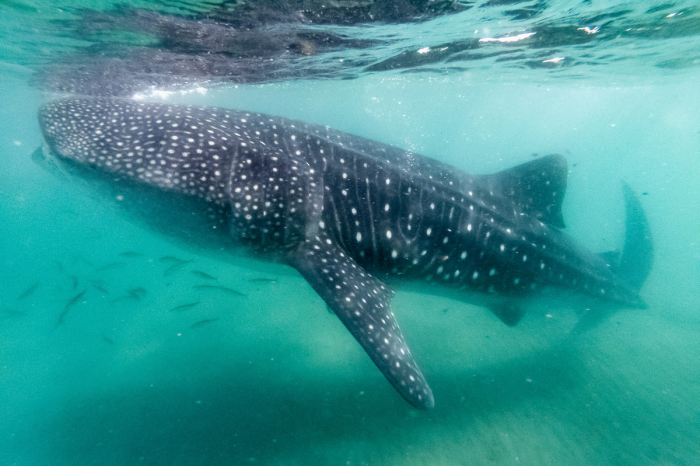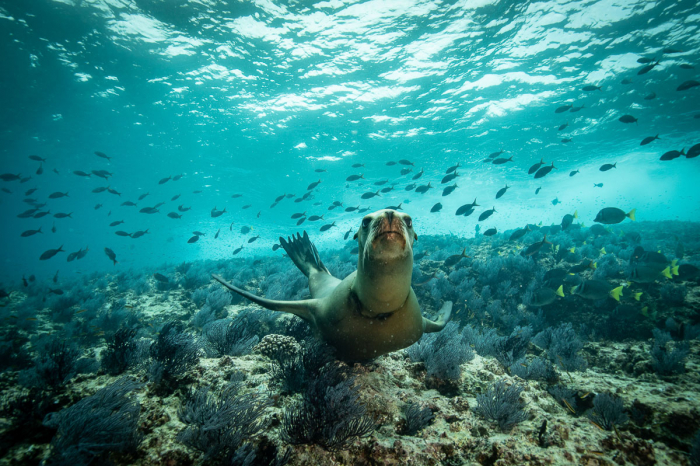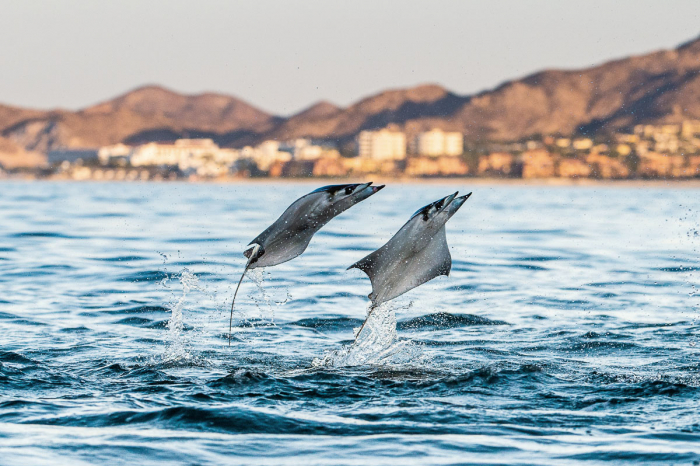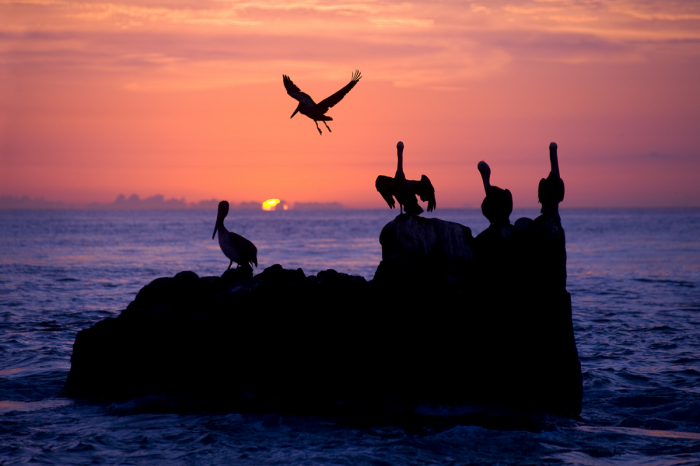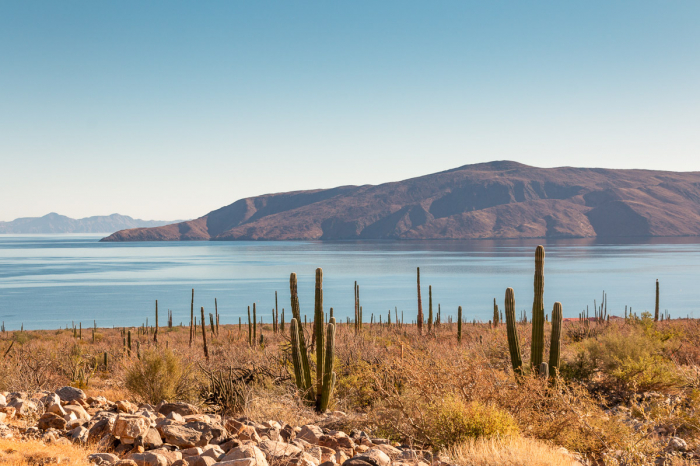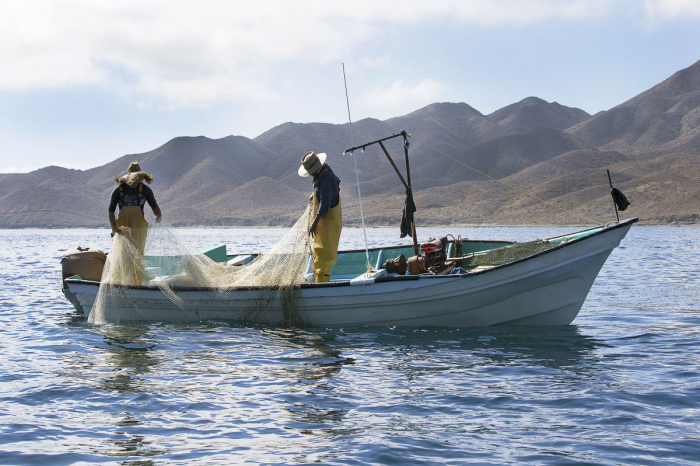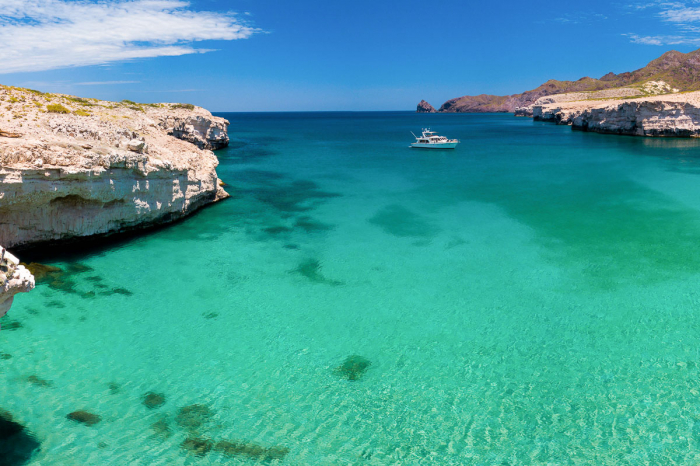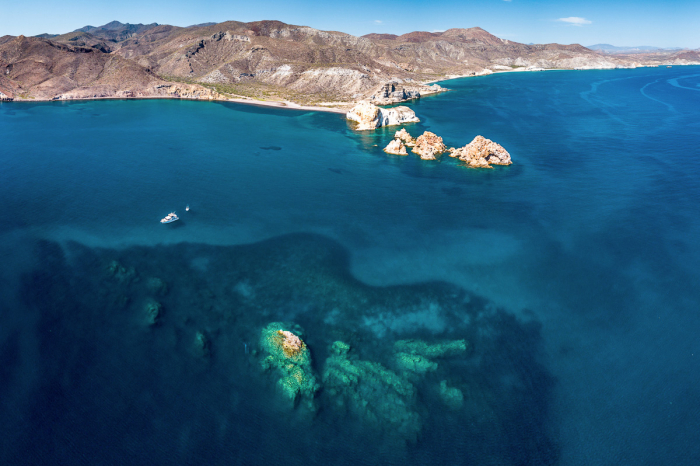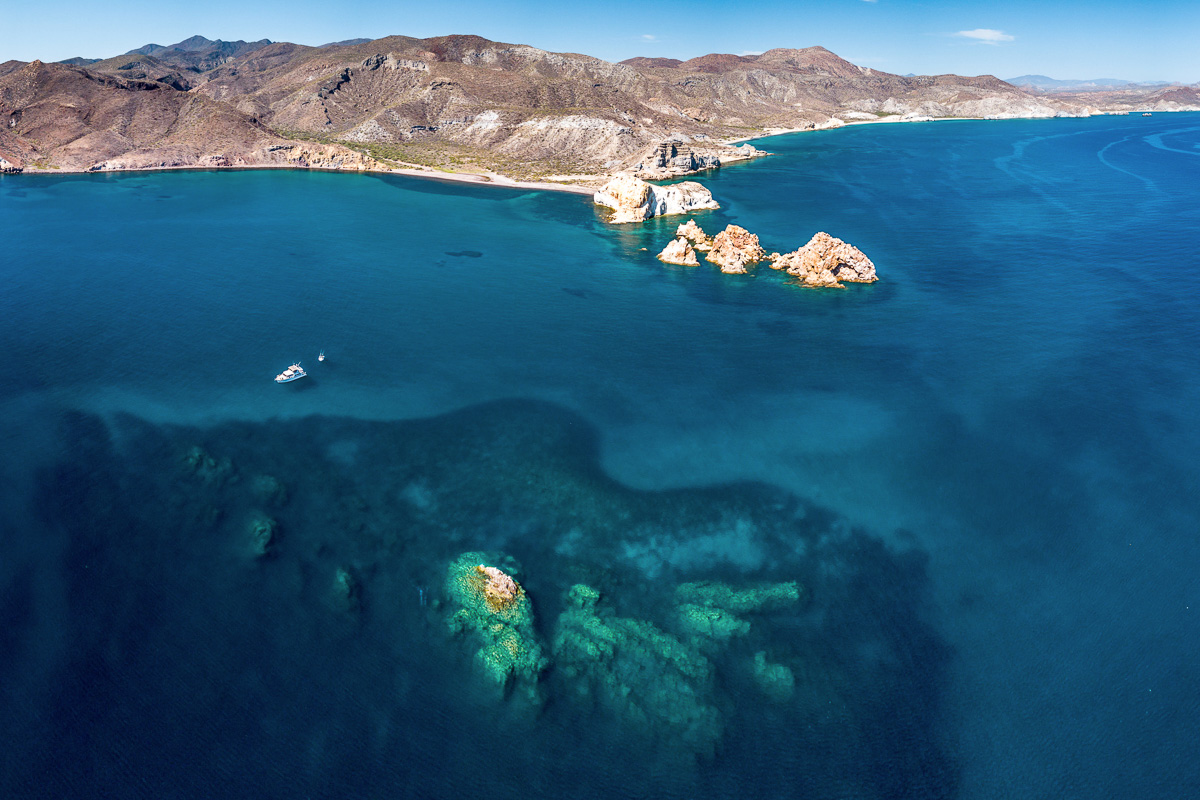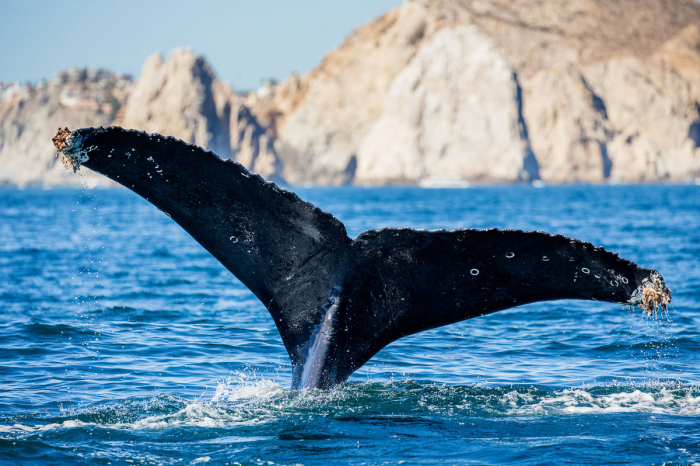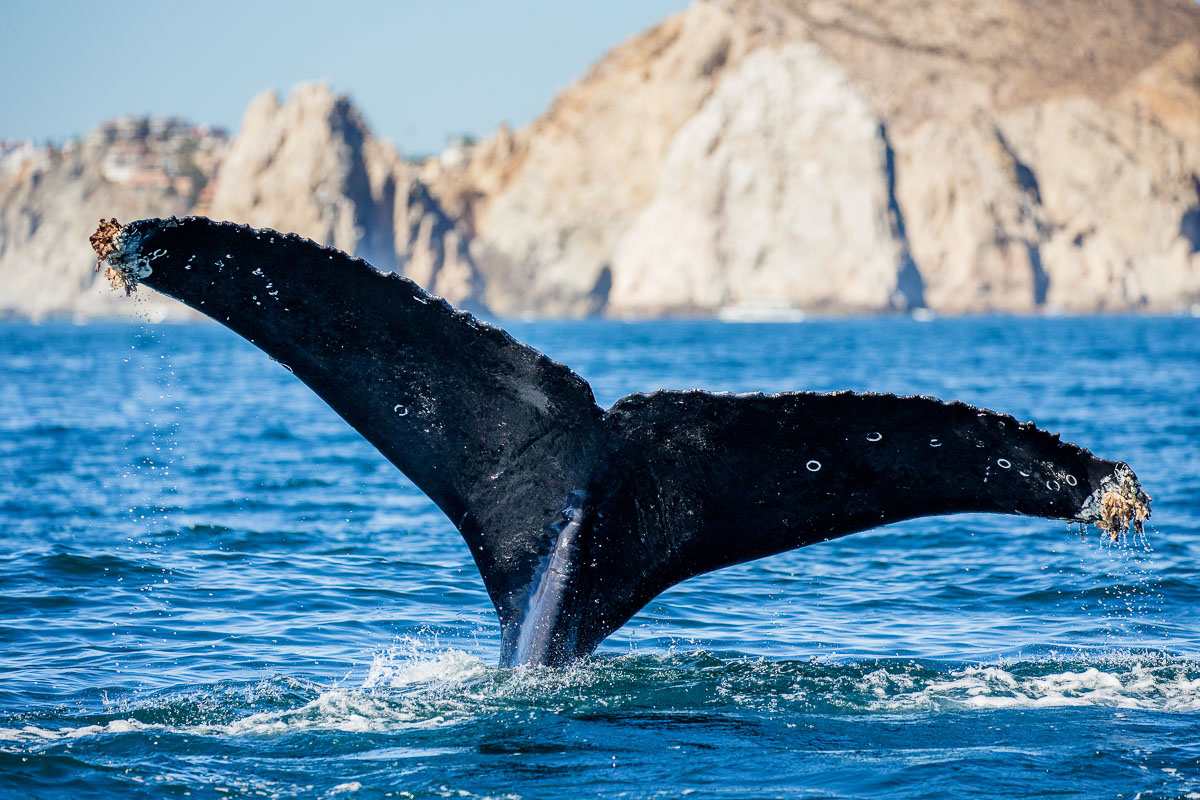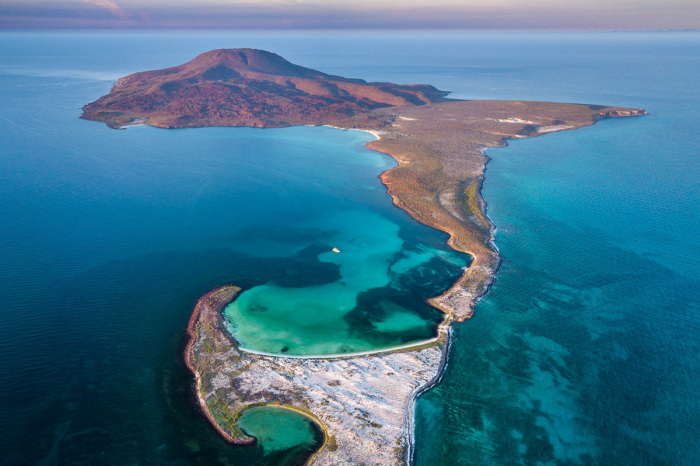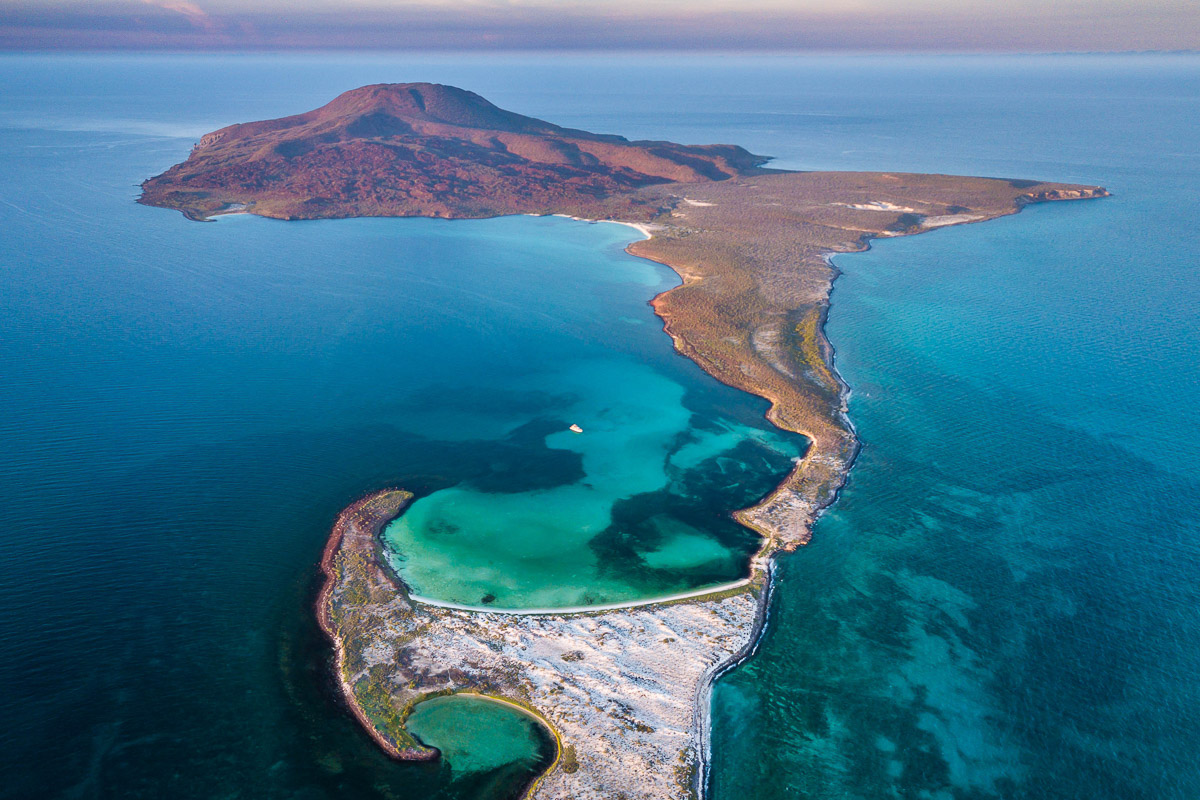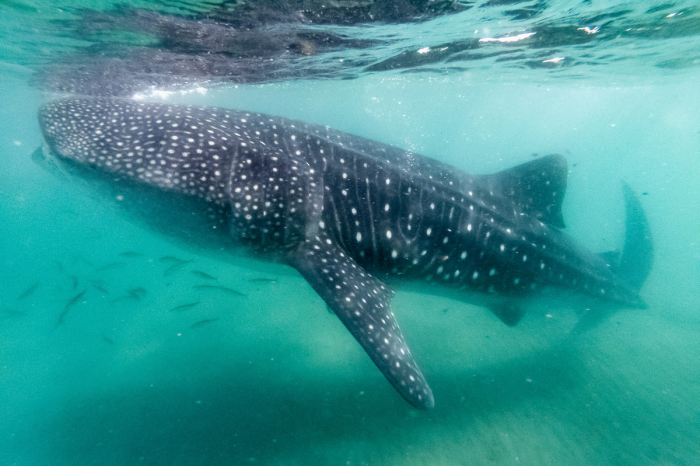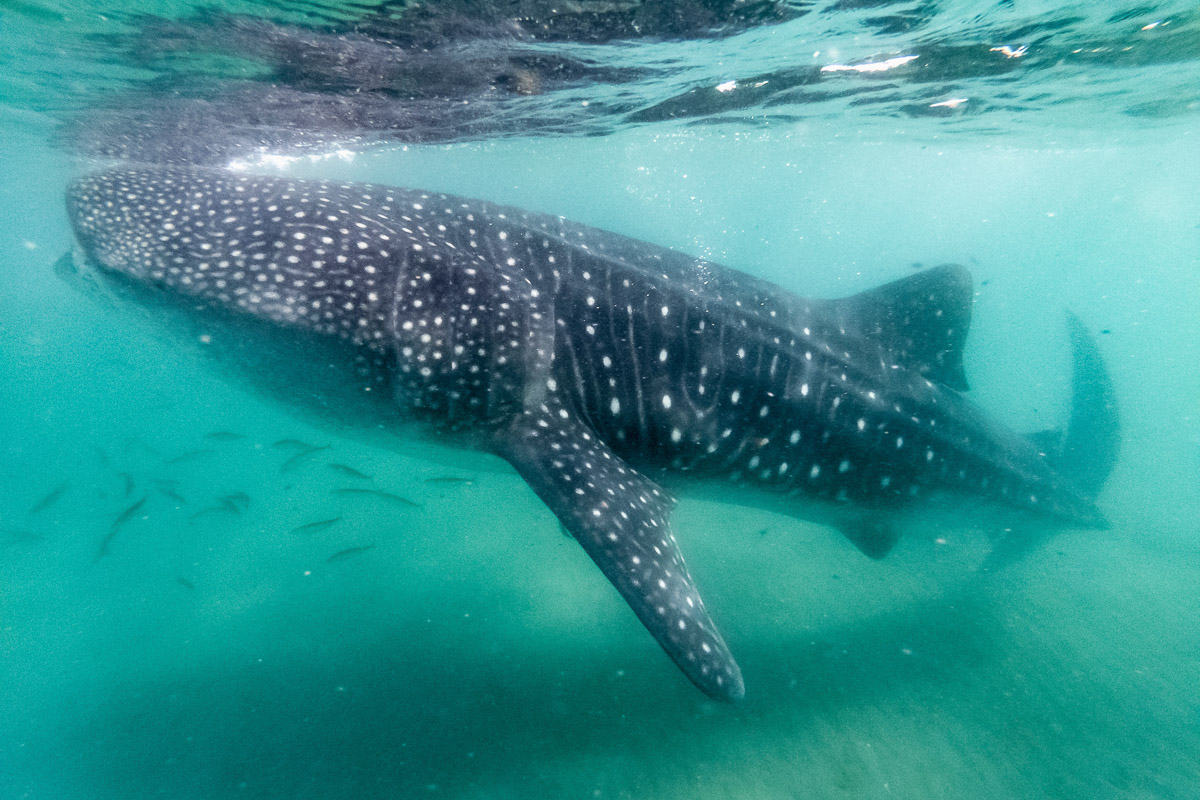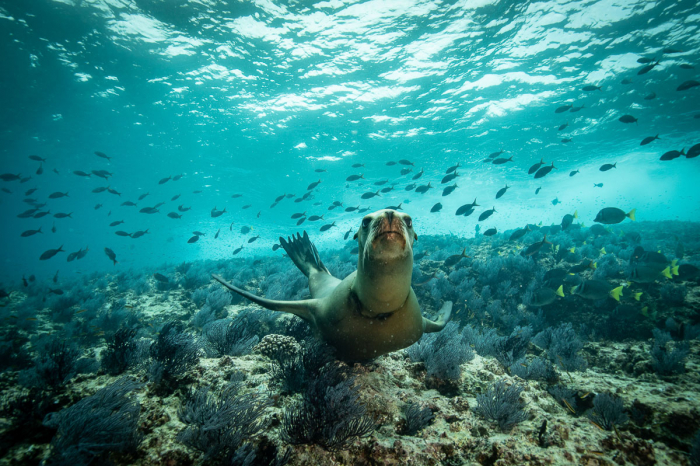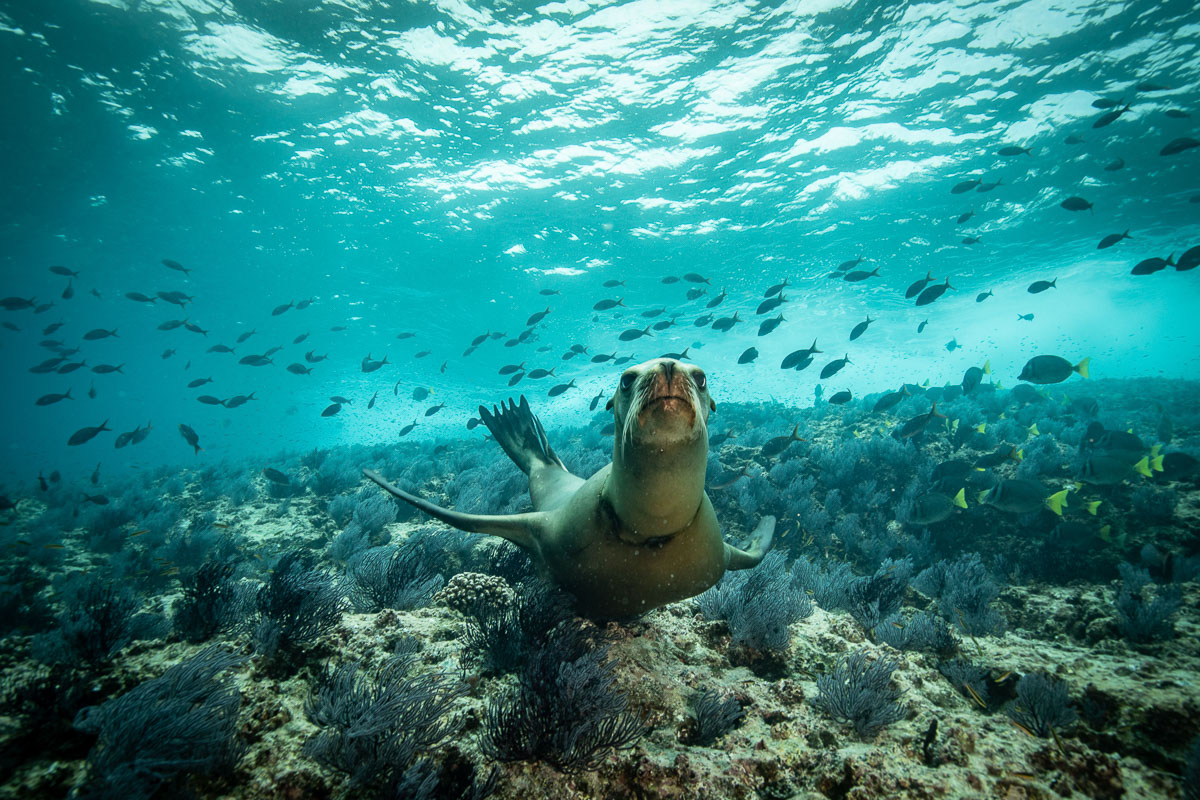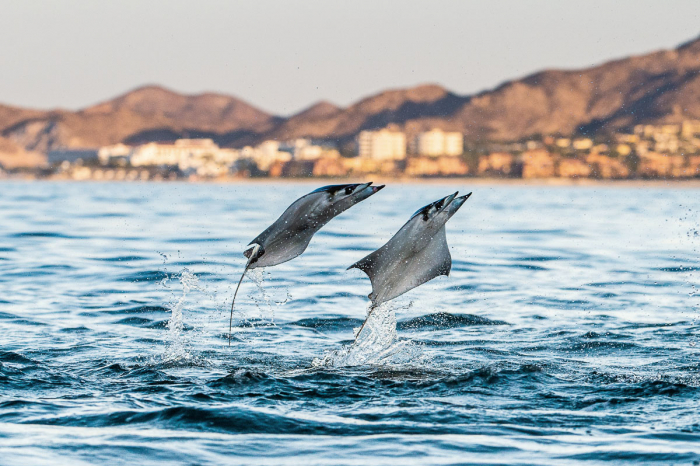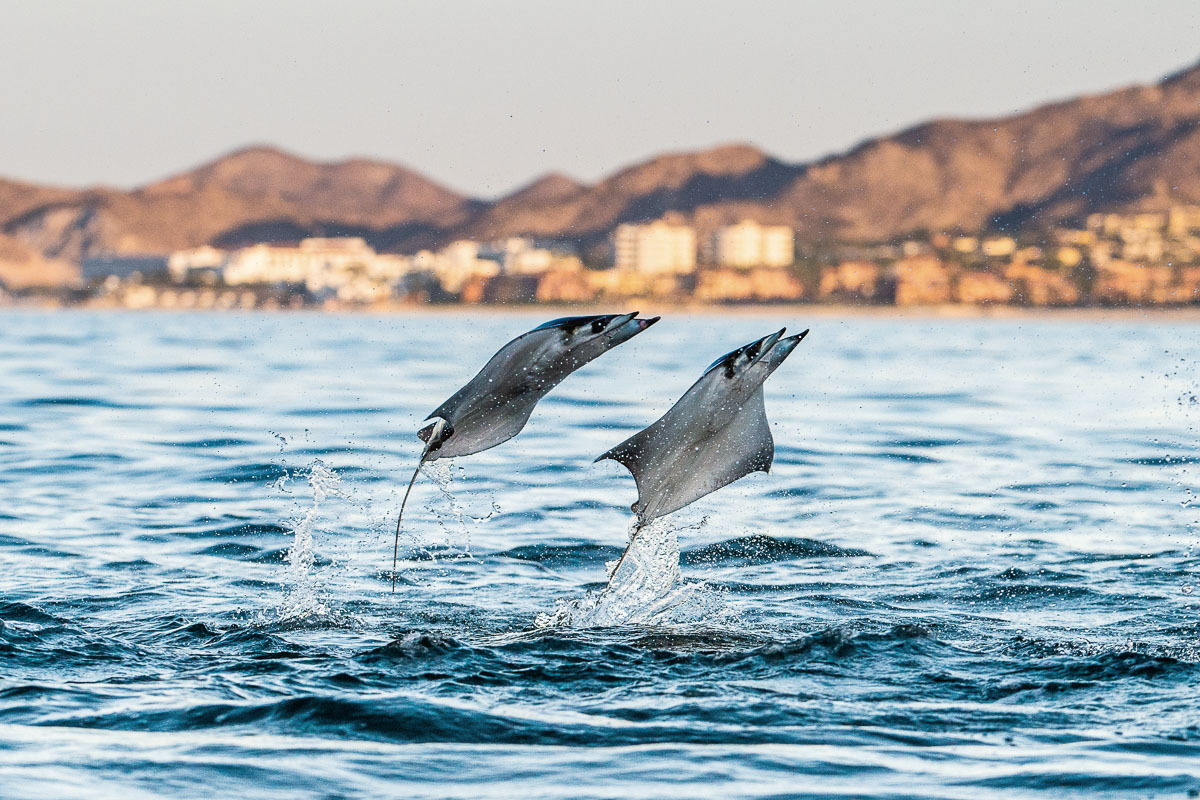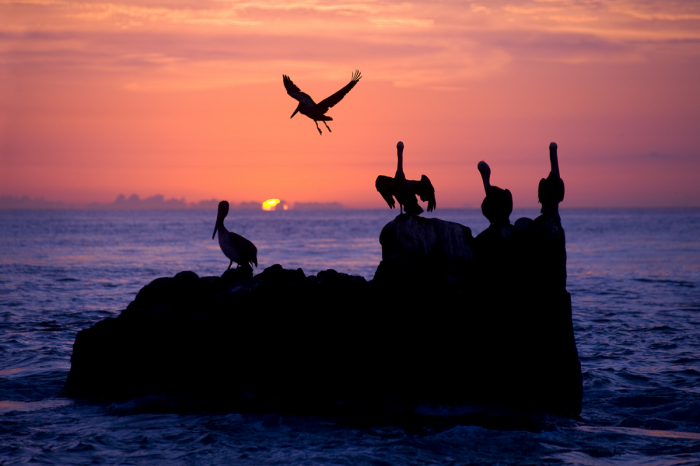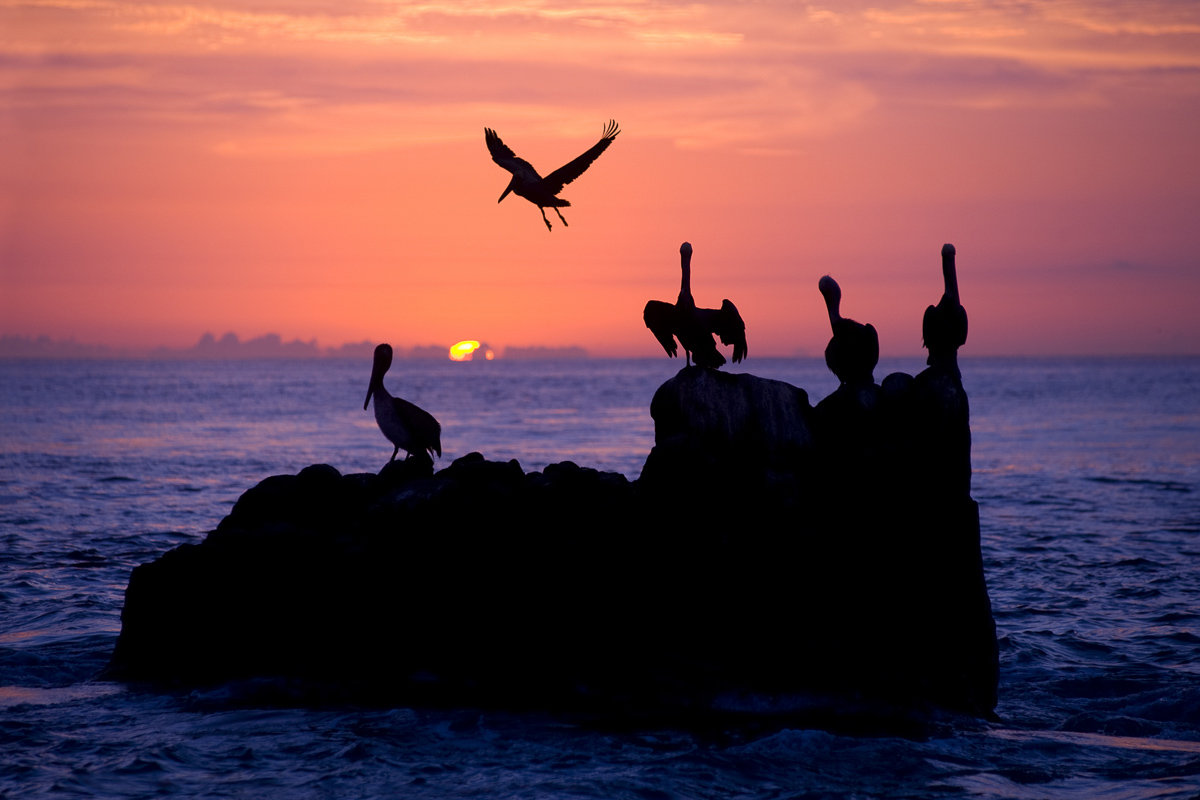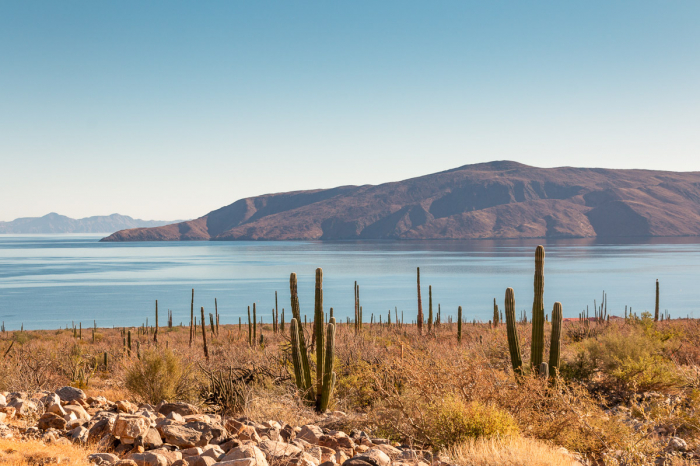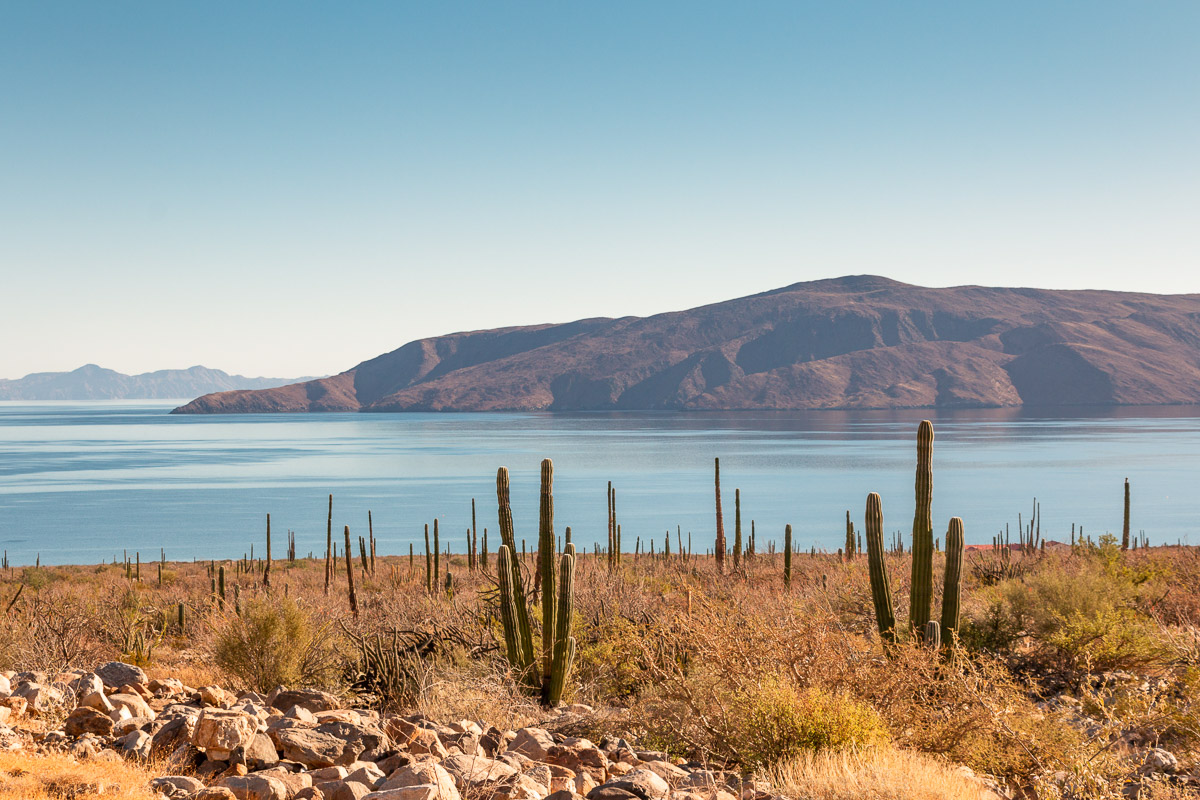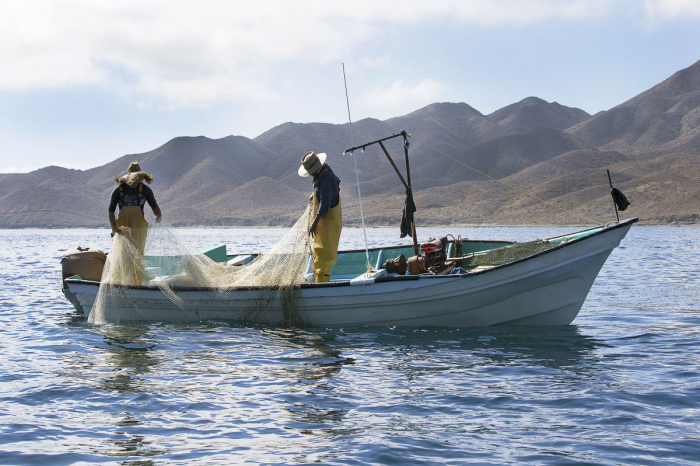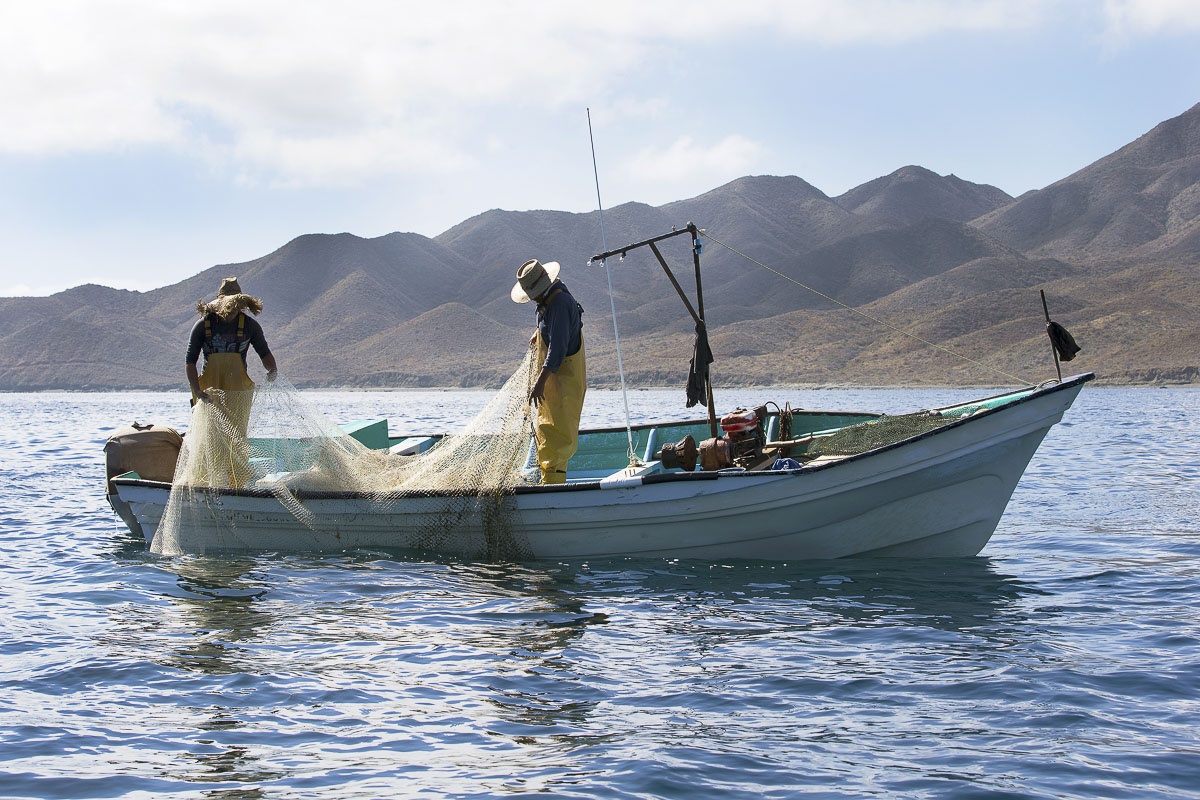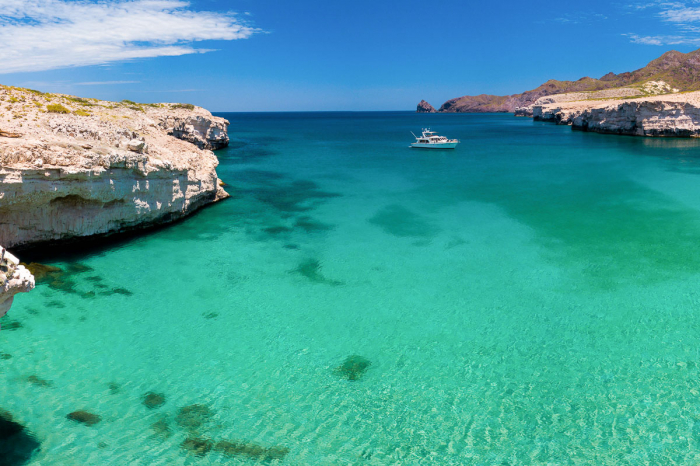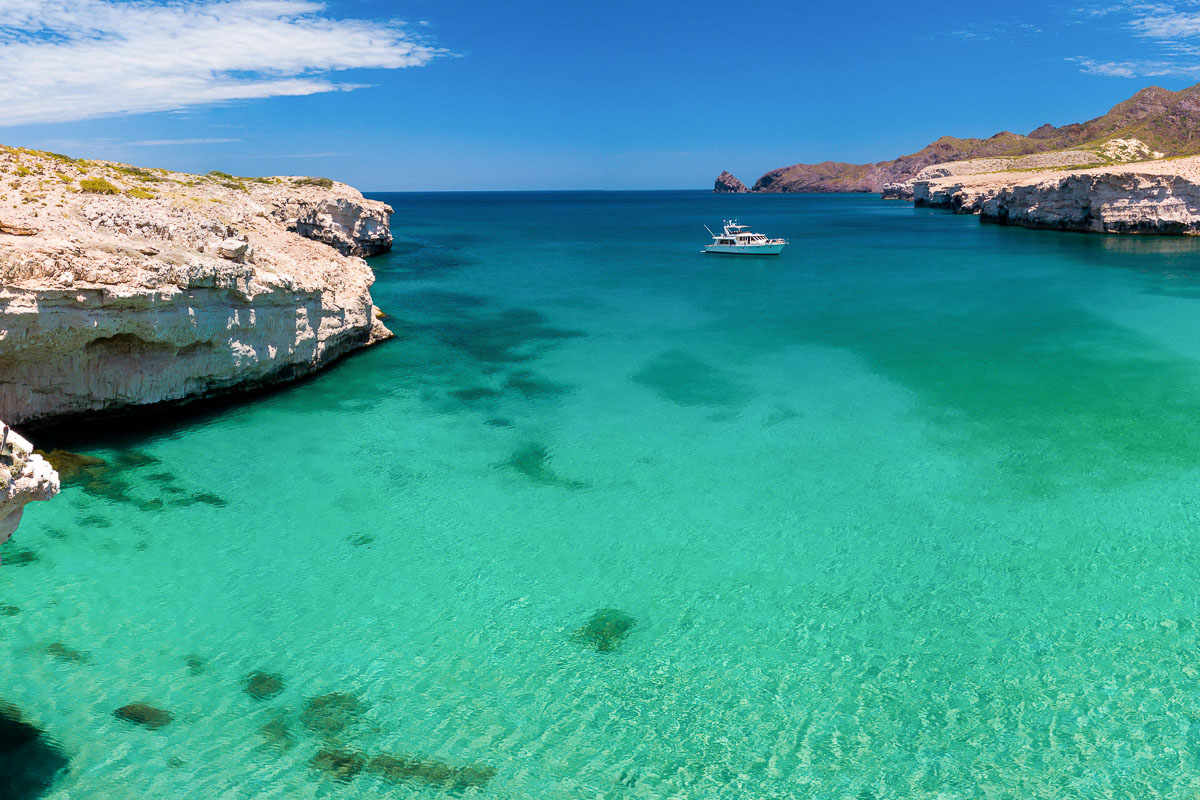 Diving Environment
Type
Reefs, walls and seamounts, wrecks
Level
Advanced and beyond
Top tips

If you're hoping to dive with sea lions, skip the summer months between June and August when many rookeries close for mating season.
Pack extra sun protection - the climate here makes sunburns common for first-time visitors, and many of the region's small boats don't offer much in the way of shade.
Keep your camera close during surface intervals - whales, dolphins, and jumping rays are often spotted in between dives.
Day diving is widely available in this region, but a liveaboard is your best bet for seeing as much as possible in just one trip!
About the Sea of Cortez
Nicknamed the 'Aquarium of the World', the Sea of Cortez is one of our planet's most biodiverse regions, home to a striking yet austere blend of natural beauty. This massive geographic area also known as the Gulf of California, spans thousands of kilometres, separating mainland Mexico from its peninsular Pacific coast. This dramatic setting is home to over 900 rugged islands with sheer cliffs and sandy beaches, stunning desert and mountain backdrops, and of course, the surrounding turquoise waters.
A combination of geographic isolation and powerful flowing Pacific currents are to thank for the Sea of Cortez's wide variety of species. Over 300 estuaries and wetlands can be found here as well, creating essential breeding grounds and shelter for hundreds of bird, reptile, and fish species. And, thanks to its harsh desert climate, tourism in the region has developed slowly, allowing many of its remote seascapes to remain pristine. The Sea of Cortez has also remained a refuge for marine megafauna, with over 40 sea lion rookeries hosting 30,000 individuals and multiple species of whales and dolphins residing here or migrating through the region.
As a tourist destination, the Sea of Cortez is gaining in popularity, with new dive centres and liveaboard operators setting up shop every year and scores of dive sites still being discovered. A wide variety of resorts and vessels are currently available in the area, with options ranging from relaxed family-style and backpacker-friendly accommodations to luxurious liveaboards and five-star retreats. And, when you aren't busy diving, you'll find plenty to do in the region with a wide variety of wind sports and desert activities available.
Getting there
Most Sea of Cortez dive adventures depart from either La Paz in the south or Puerto Peñasco, also known as Rocky Point. Both day trips and multi-day liveaboard safaris are available, with options leaving from both of these seaside destinations.
La Paz and Puerto Peñasco both host international airports. But, if you're flying in from overseas or outside of Mexico, you'll most likely fly into San José del Cabo or Tijuana first, as these are the closest major international transit hubs. Daily arrivals and departures in these larger cities include flights connecting with the United States and Canada, Western Europe, and Asia. From there, you can easily connect to La Paz or Puerto Peñasco via a short domestic flight, public bus, taxi, or private shuttle.
Once you arrive in either La Paz or Puerto Peñasco, getting around town is easy. Nearly all touristic destinations are within walking distance, and rental bicycles, scooters, and cars are also readily available. Many resorts and dive centres in the region also offer private transfers and daily pickups, essential to guests visiting during the hottest months of the year.
Where to stay
Whether you're day diving or setting sail on a liveaboard that departs from Puerto Peñasco or Loreto, you might want to stick around for a few days to explore the surrounding region either before or after your trip. These charming seaside communities boast options for guest houses, hotels, and resorts to suit all budgets and personal travel styles.
Also known as Rocky Point, Puerto Peñasco is home to the dune-backed Sandy Beach and nearby Bahía la Choya's tidal pools. This is also an excellent destination for sun worshipers, with endless options to hit the sand or sip cocktails poolside.
Backed by the Sierra de la Giganta mountain range, Loreto makes an excellent jumping-off point for desert exploration in Baja California. Climbing, trekking, and guided hikes to view prehistoric cave paintings are all popular activities. The town itself hosts lovely colonial architecture and a 17th-century church. And, the surrounding bays are home to warm water and good visibility, ideal for snorkelling.
Sea of Cortez diving seasons and weather
Scuba diving conditions vary greatly by month but no matter where you plan to dive here, you can expect a dry, arid desert climate with daily temperatures topping out between 30-35°C during the day, and plummeting after dark.
Most guests plan their visit here based on which wildlife they're hoping to see. From January through April, migrating humpbacks pass through the region, followed by fin, blue, and sperm whales from April through December. Sea lion rookeries are best visited from September to May, outside the mating season. Whale sharks can be seen aggregating in Bahia de Los Angeles from June through December. This region also experiences a seasonal influx in tourism during December, with overlapping school and religious holidays. Avoid this month for uncrowded dive sites, lower rates, and less packed hotels.
Northern Sea of Cortez
Puerto Peñasco and the northern Sea of Cortez experience higher daily temperatures and dramatically less rainfall than the south. From June through October, air temperatures skyrocket, and afternoon showers can be expected a few times each month. This is also the windy season, when surface conditions can be rough, especially at offshore dive sites. 
While the climate above water isn't entirely favourable, this is the very best time of year for diving in the north, and when most liveaboards offer trips. Divers can expect warm water, with temperatures as high as 26-28°C and stunning visibility topping out at over 30 metres.
Southern Sea of Cortez
Loreto and the southern Sea of Cortez experience less extreme heat than the north. And, the area receives dramatically more rain - though you're still unlikely to see more than one or two short downpours during a week. The south also experiences a spike in wind speeds from January through April, sometimes bringing rough and choppy conditions and poor visibility on the surface.
While the Sea of Cortez is absolutely a year-round diving destination, most liveaboards operate between May and October. Day diving is best during the rest of the year.
Conservation
The Sea of Cortez is among the planet's most biodiverse bodies of water. Nearly 900 fish species can be found here, as well as nearly 40% of the world's known marine mammal species and one-third of the world's marine cetacean species.
Once famously dubbed the "Aquarium of the World" by Jacques Cousteau, the Sea of Cortez has been recognised as an area of global marine conservation significance for decades. Today, the region boasts 12 independent conservation areas, including marine parks and UNESCO sites covering a whopping 1,837,194 hectares. Because a region this size would be impossible to patrol and regulate independently, the entire area is managed by one governing body, the National Commission for Natural Protected Areas (CONANP). This group works to monitor development, maintain the few permitted commercial fisheries in the region, and ensure the rights of local indigenous communities, for whom the sea is sacred.
In addition to its marine park protection, the Sea of Cortez is carefully guarded by environmental groups of all kinds. These non-government organisations, like the Sea Shepherd Conservation Society, work alongside the Mexican government and local officials to protect some of the region's most vulnerable species, including the vaquita porpoise. Visitors hoping to get involved with environmentalism can join citizen science programmes that focus on supersized wildlife, hosted by Manta Trust, the Marine Megafauna Foundation, Pelagios Kakunjá, Whale Shark Mexico, and the National Marine Mammal Foundation. 
---