Beautiful beaches, ancient cultures, and dramatic landscapes blend perfectly with world-class diving in this destination known for its thriving reefs, stunning cenotes, and marine life!
Diving highlights
Dive the lost world of the Maya in Mexico's cenotes - a massive system of underground freshwater caves and caverns
Unforgettable encounters with great white sharks at Guadalupe, and encounters with marine megafauna in Revillagigedo and Socorro
Beautiful beaches and healthy reefs clouded by colourful fish in Cozumel 
Up-close encounters with whale sharks and mantas on both coasts
Stunning biodiversity in Jacques Cousteau's aquarium of the world - the Sea of Cortez
One of the most enticing parts of travelling in Mexico is the country's sheer size. No matter where you've been diving, there's always another adventure just down the coast! On land, there's plenty more to explore, with an all-you-can-eat buffet of cultures, cuisines, and landscapes, all set to a distinctly Latin rhythm.
If Mexico diving could be summed up in one word, it would be diversity. This massive country boasts two stunning coasts, each with thousands of kilometres of beaches studded by ancient ruins, mangrove forests, and geological points of interest. This bold and exotic destination is just as varied below the waterline, with an unbelievable variety of oceanic environments and animals. All that diversity gives Mexico a unique appeal, with plenty of fun for avid scuba divers, beach bums, and adventure junkies alike.
Once you discover all that Mexico has to offer, it's easy to see why so many divers return year after year. The Pacific coast offers adventure on the high seas, with dynamic liveaboard-only destinations where sharks rule, and a chance to dive alongside extraordinary marine life in Jacques Cousteau's playground - the Sea of Cortez. Head to the Caribbean side for beautiful white sand beaches, relaxed reefs, and more close encounters with sharks and even mantas. If you're interested in cave or cavern exploration, cenote diving in Mexico won't disappoint. You'll find endless opportunities to explore these fascinating underground environments with expeditions led by world-class diving operations.
---
Ready for your dive adventure in Mexico?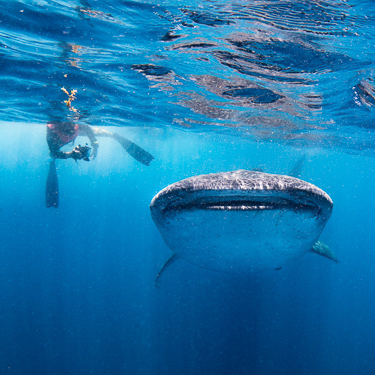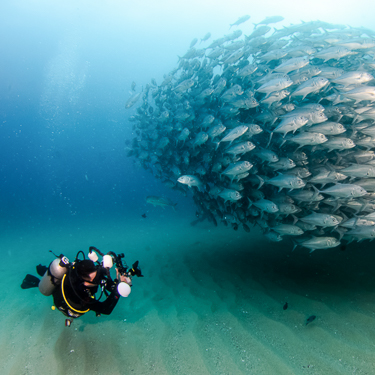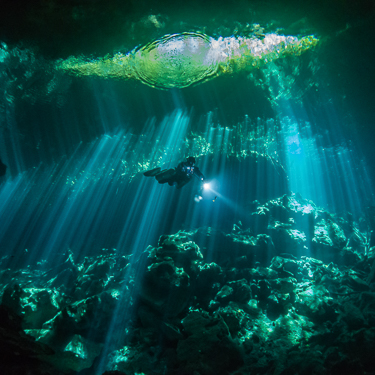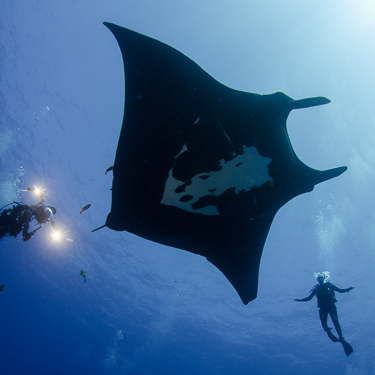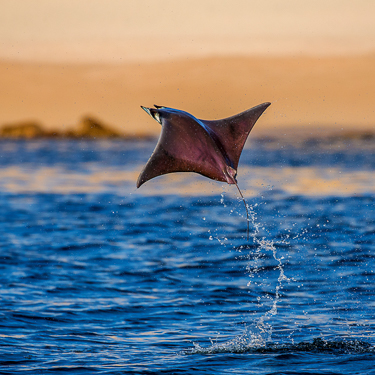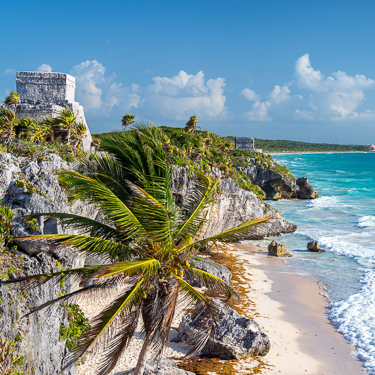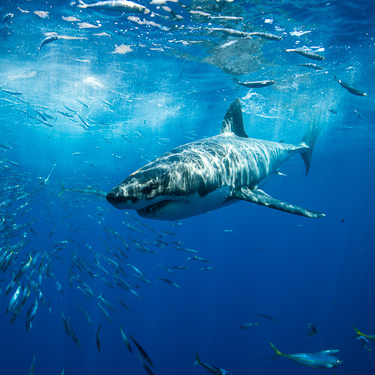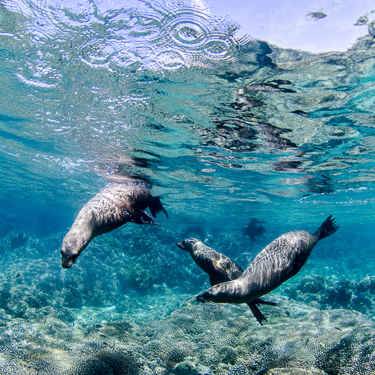 ---
Mexico dive seasons
Thanks to the geographical difference between the two, Mexico's coasts have very different climates from one another. The Pacific boasts arid, dry, desert weather all year round, punctuated by wind and storms. The Caribbean, by contrast, is warm and wet for most of the year, with tropical downpours possible during any month. But, no matter which side you choose, Mexico's diving is good all year round!
Pacific Mexico
Mexico's Pacific coast is stunning all year round, with hot, dry days and cool breezy nights. During the summer months between July and September, daily temperatures top out at around nearly 40°C. This time of year is also storm season, with hurricanes and tropical depressions that sometimes bring wind and heavy rain. For the best diving possible, try and visit Mexico's west coast during the shoulder months, just before and after the peak season. During this time of year, you can expect warmer ocean temperatures between 24°C to 28°C, and fantastic weather above water as well - ideal for diving, beachcombing, and other land-based adventures. November and February are favourites among divers in the know!
Caribbean Mexico
Mexico's east coast is warm, wet, and tropical all year round, with a peak in rainfall between May and October. And, the diving is excellent no matter when you visit! During the autumn months, between June and October, powerful hurricanes and tropical storms sweep through the region, but some ocean sites are still perfectly diveable, and the cenotes are all but unaffected. During school and religious holidays like Christmas and Spring Break, Mexico's Caribbean experiences a major influx of tourism. Avoid these peaks in tourist traffic for uncrowded dive sites, lower prices, and a more relaxed experience overall. This region enjoys warmer water than the Pacific coast, with temperatures between 26°C and 29°C throughout the year.
---