The Bahamas is an idyllic island nation renowned for casual Caribbean vibes and exceptional adventures, including incredible shark diving and exploring coral islands and cays
Diving highlights
Perfect mix of relaxation and action-packed watersports and adventure
Encounter tiger, bull, nurse, lemon and reef sharks, and great hammerheads
Swim or snorkel with wild dolphins, and even wild pigs!
Kilometres of intricate underwater cave systems waiting to be explored
Discover some of the most idyllic islands in the Caribbean
Incredible wreck diving with sites suitable for beginners or pros
Although lying closer to the USA than any other Caribbean nation, the Bahamas are very much tied to the culture and identity of the islands to the south. In fact, the beautiful Bahamas are considered part of the Caribbean in almost every way - except location. Stretching over 800kms southeast towards the Dominican Republic, the nation is made up of over 2700 stunning islands and cays - all fringed by spectacular coral and surrounded by deep ocean trenches.
From the hustle-and-bustle of Nassau, to the meandering mangrove forests of Andros, there's plenty to see and do here - whether you plan to dive, or not. Party with international sailors, swim with wild pigs, and fish for some of the biggest deep-water species. Or, simply lounge alongside laid-back locals, explore deserted beaches with the sun-baked sand between your toes, or ponder the Bahama's rich history over a rum punch, or maybe two.
Not surprisingly, the country's incredible number of islands and proximity to deep ocean trenches help to explain why the Bahamas guarantees such a variety of impressive diving experiences. Wrecks, caves, blue holes, coral gardens, and plunging walls are all on the agenda here, but the Bahamas are undeniably famous for one thing in particular - sharks. Forget a fleeting glimpse out in the blue - these islands are renowned for in-your-face encounters with some of the ocean's most powerful predators. Great hammerheads, bull sharks and tiger sharks often steal the show, but oceanic white-tips, nurse, lemon, and Caribbean reef sharks are never far from the fun.
---
Ready for your dive adventure in Bahamas?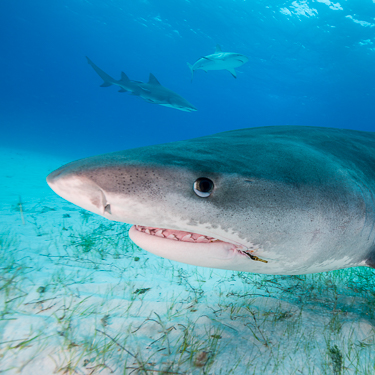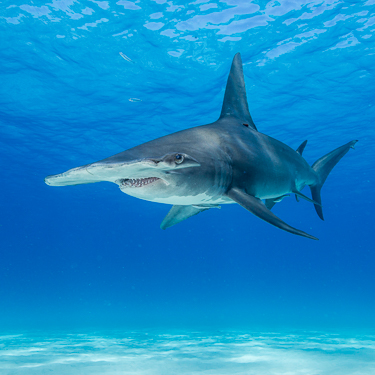 December to April
Dive alongside migrating hammerheads
Bimini is also one of the only places in the world offering encounters with great hammerheads. These usually shy and reclusive animals have become Bimini's marquee experience, thanks to the number of sharks and willingness to approach lucky divers.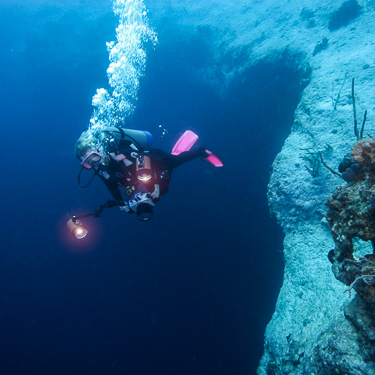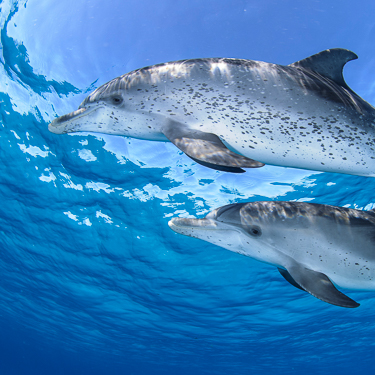 ---
Bahamas dive seasons and weather
The Bahamas enjoy a tropical savannah climate with warm days, clear skies, and less humidity than the southern Caribbean. You can expect sunny afternoons and daytime temperatures between 25 and 32°C no matter when you plan to visit. During the Bahamas' mild winter between November and April, nights can become quite brisk, with temperatures dropping to 18°C and occasionally below, but the days remain warm. Then, from June to October, the rainy season brings warmer temperatures and a few days of precipitation per month.
The Bahamas boast good visibility all year round, with 25 to 30 metres on most days. Water temperatures fluctuate dramatically by month, dipping as low as 22°C in January and reaching nearly 30°C in August.
This region can also be impacted by hurricanes and tropical storms between June and November, with a peak in storm risk during August and September.
---