Scuba diving in
Cozumel and Playa del Carmen
Explore the Riviera Maya's flagship destinations, famous for plummeting walls, stunning coral reefs, incredible seasonal wildlife, and the secret underground world of the cenotes.
Highlights
Showstopping reefs and plummeting walls, home to sharks, turtles, and eagle rays
Underground exploration in the Yucatan's limestone caves - known as "cenotes"
Seasonal diving experiences with migratory bull sharks
Conditions for all with easy-going reef diving, fast-paced drifts, and full overhead environments
If Playa del Carmen and Cozumel's incredible diving isn't on your travel radar, it should be. These resort destinations offer up amazing underwater experiences with a bit of something for every diver. Whether you're hoping to dive plummeting walls and explore the great Mesoamerican Reef, or come face to face with bull sharks, you've come to the right place. Not to mention fascinating and one-of-a-kind explorations in the Yucatan Peninsula's cenotes - limestone caves and caverns filled with fresh water. On land you'll find top-notch tourist facilities with accommodations, dining, and nightlife to suit everyone and stunning scenery with Mayan ruins, beaches, and of course, the sparkling Caribbean Sea.
Scuba diving in Cozumel and Playa del Carmen
Schooling reef fish

Year round

Healthy corals

Year round

Walls & pinnacles

Year round

Caves & caverns

Year round
Cozumel and Playa del Carmen diving offers incredible opportunities for underwater exploration, with the Mesoamerican Reef - one of the world's longest barrier reef systems - on its doorstep. Dive in search of sea turtles, squadrons of eagle rays, and schooling reef fish by the thousand, as well as wrecks such as the Felipe Xicoténcatl C-53. Lucky divers might also spot gigantic barracuda and tarpon, nurse sharks, and cryptic creatures like splendid toadfish and seahorses.
Diving Cozumel's walls and reefs
While much of the Caribbean is famous for its shallow light-filled coral gardens, Cozumel is renowned for its plummeting walls and drop-offs. Some sites, like Santa Rosa Wall, boast incredible coral gardens in the shallows, powerful currents, and sheer vertical formations plunging into the abyss. Search the caverns and overhangs here for harder to spot reef creatures and sleeping sharks. And, remember to keep one eye on the blue - you never know what might pass by!
Many of the dive sites shared by Cozumel and Playa del Carmen lie within a protected channel, offering shelter from the open ocean and allowing for the development of incredible and, in some cases gigantic, coral colonies. Massive elkhorn and brain corals punctuate the landscape, joined by colourful sponges, fans, and sea whips. These carpeting coral fields are a magnet for marine life, drawing schools of snapper, behemoth grouper, and even sharks. Cozumel's windward, or open ocean side, is also home to scattered coral gardens and sand channels. You might spot passing pelagics here, and some sites boast fascinating artefacts, including hundreds of years old Spanish cannons.
Cenote diving in the Yucatan Peninsula
In Playa del Carmen, cenote diving is a top attraction - and you don't have to be an advanced diver to experience it! Many of this region's cenotes are suitable for divers of all skill levels, and even snorkellers, providing you don't venture into any enclosed caves or tunnels. Some of these freshwater formations house incredible archaeological finds, including evidence of human sacrifice. Other interesting sights include diving through a swirling halocline - where fresh and saltwater meet and otherworldly scenes like petrified trees and clouds of hydrogen sulfide gas.
Playa del Carmen's bull sharks
Each year between November and March, female bull sharks return to these calm coastal waters to pup. For divers, this means a once in a lifetime opportunity to get up close and personal with these powerful predators in a safe and controlled setting. Divers kneel patiently in the sand and wait for the sharks to approach a submerged bait box. While it's typical to spot just a few individuals during your dive, up to a dozen sharks can be seen swimming together.
Day trip diving
If you're planning to sample the very best of Playa del Carmen and Cozumel scuba diving, leave some time in your schedule to explore other incredible sites around the Yucatan Peninsula. Day trips can be organised to snorkel with whale sharks around Cancun and Isla Mujeres or dive the stunning reefs in the Costa Maya region to the south. Just keep in mind that you can expect one or two hours of transit each way between Playa del Carmen and these areas, and of course, the trip is quite a bit longer from Cozumel.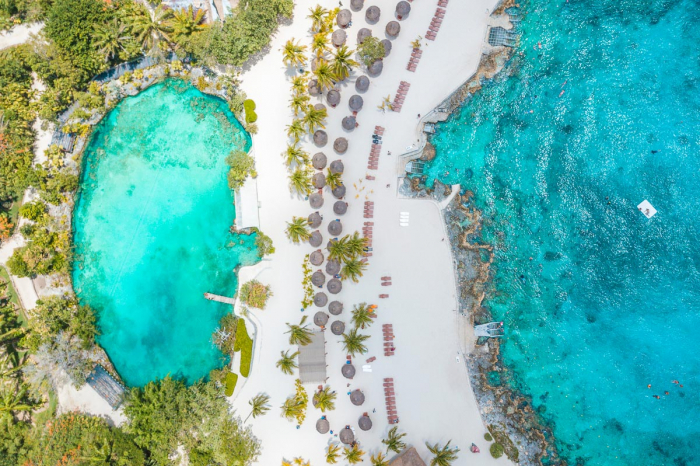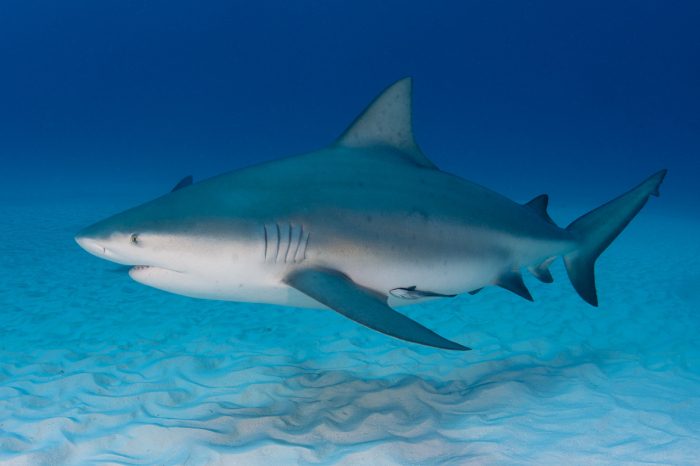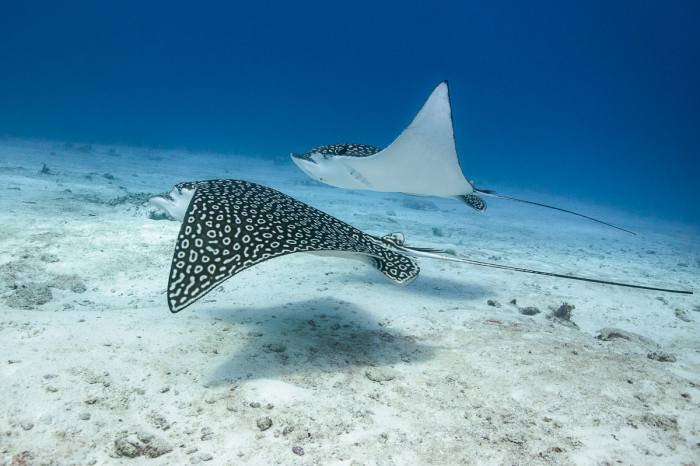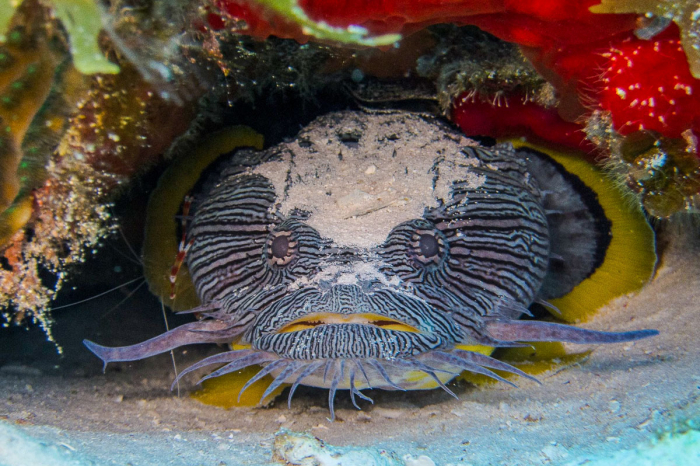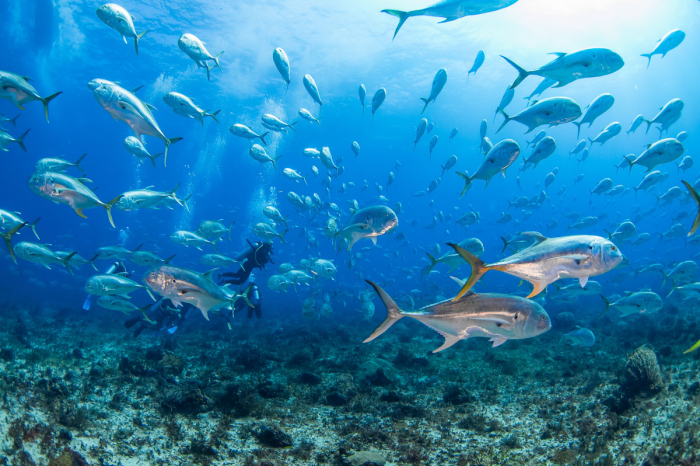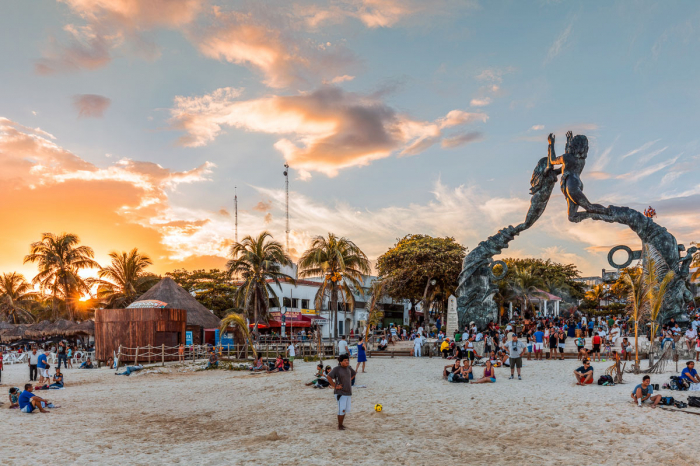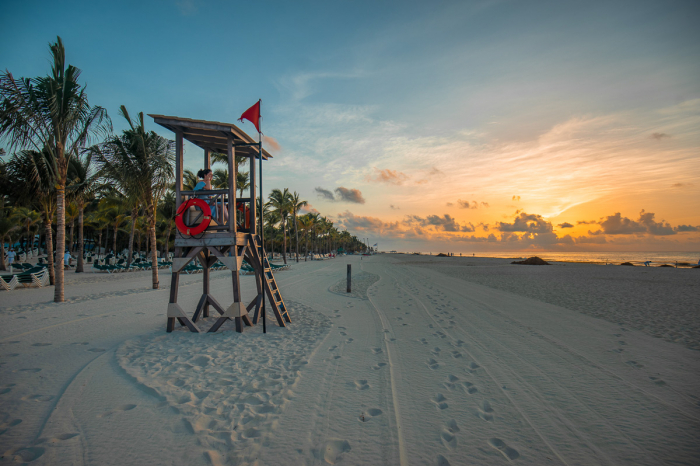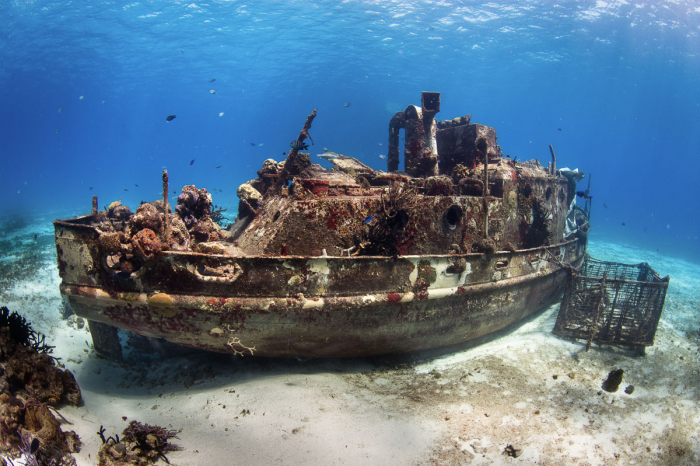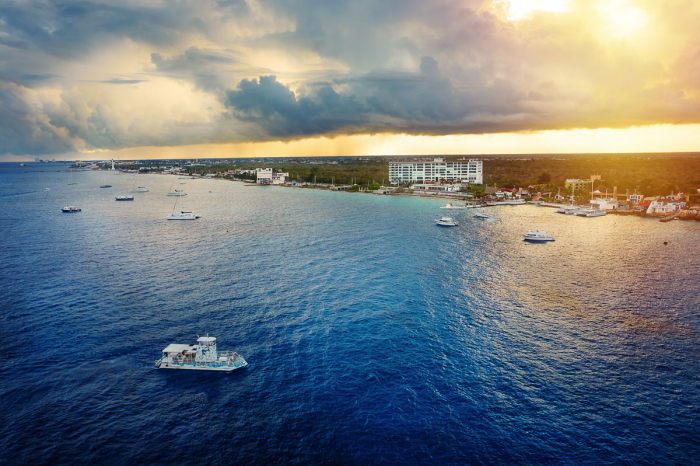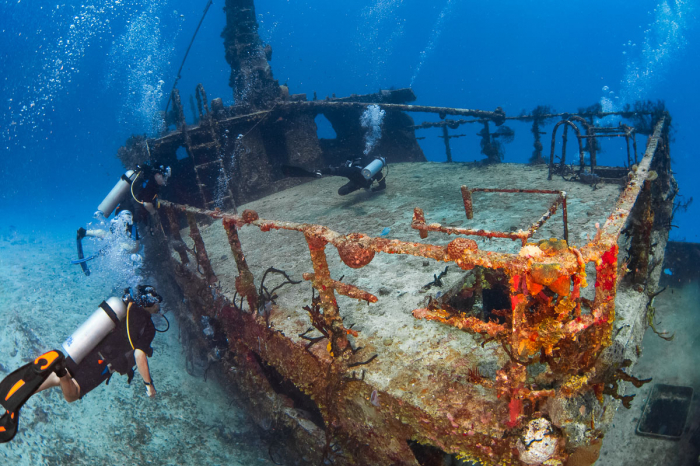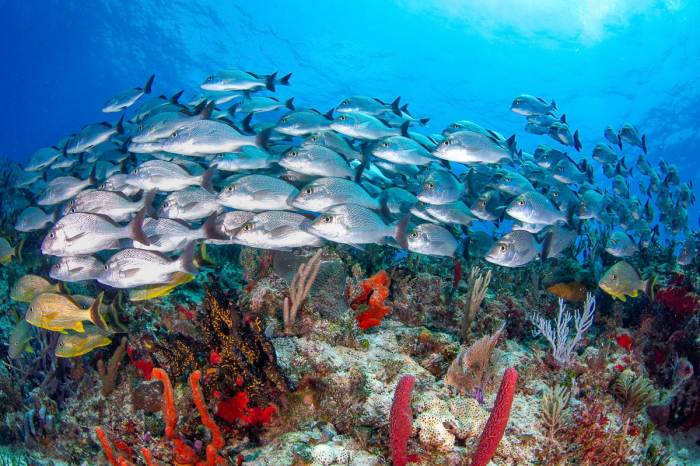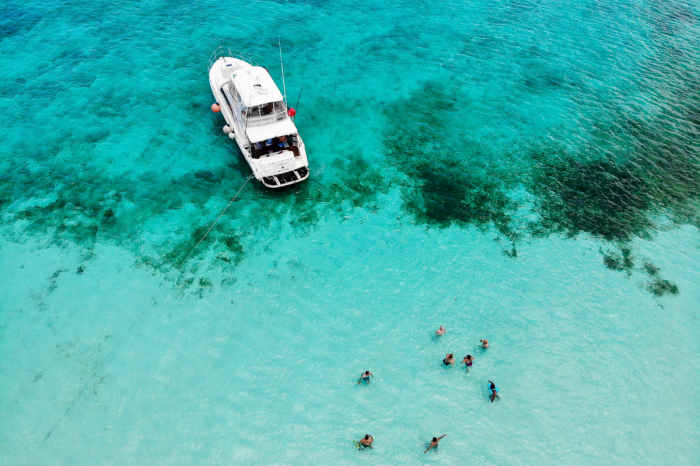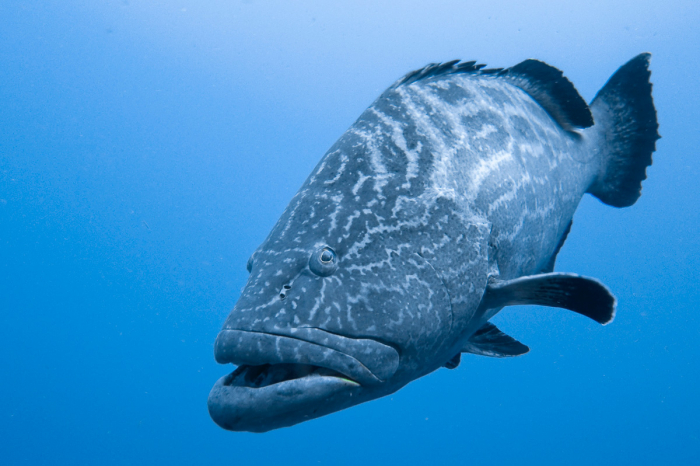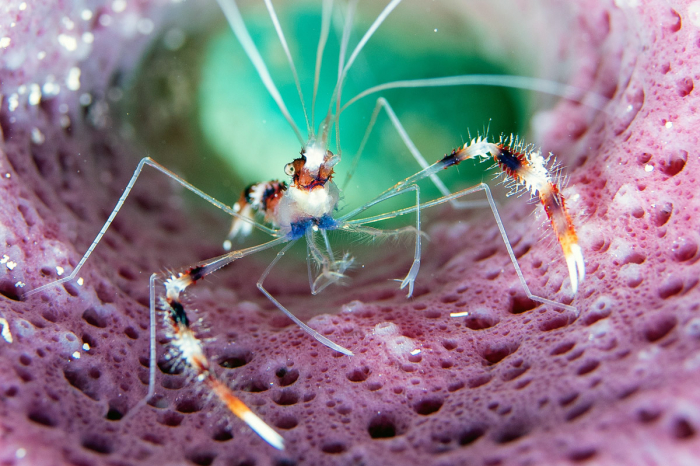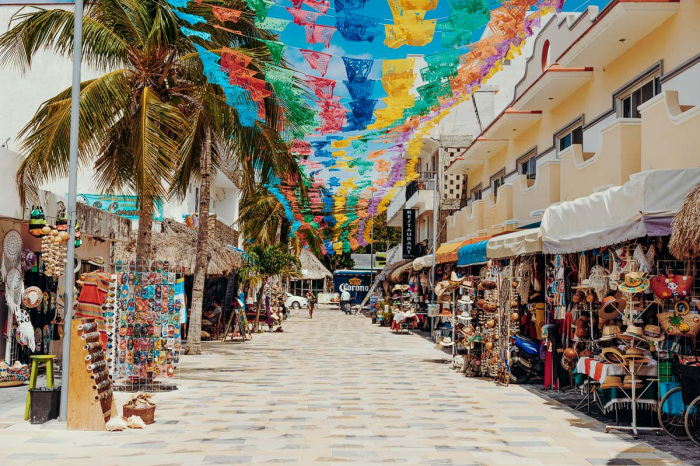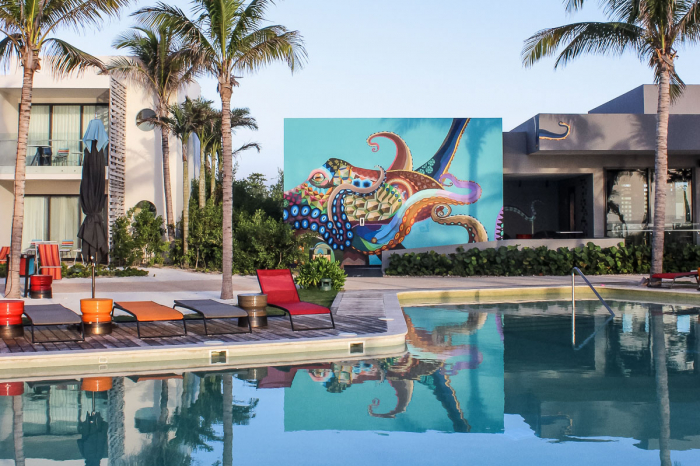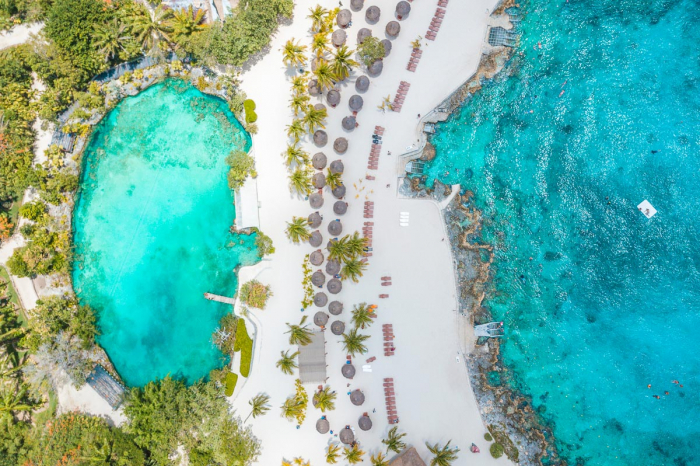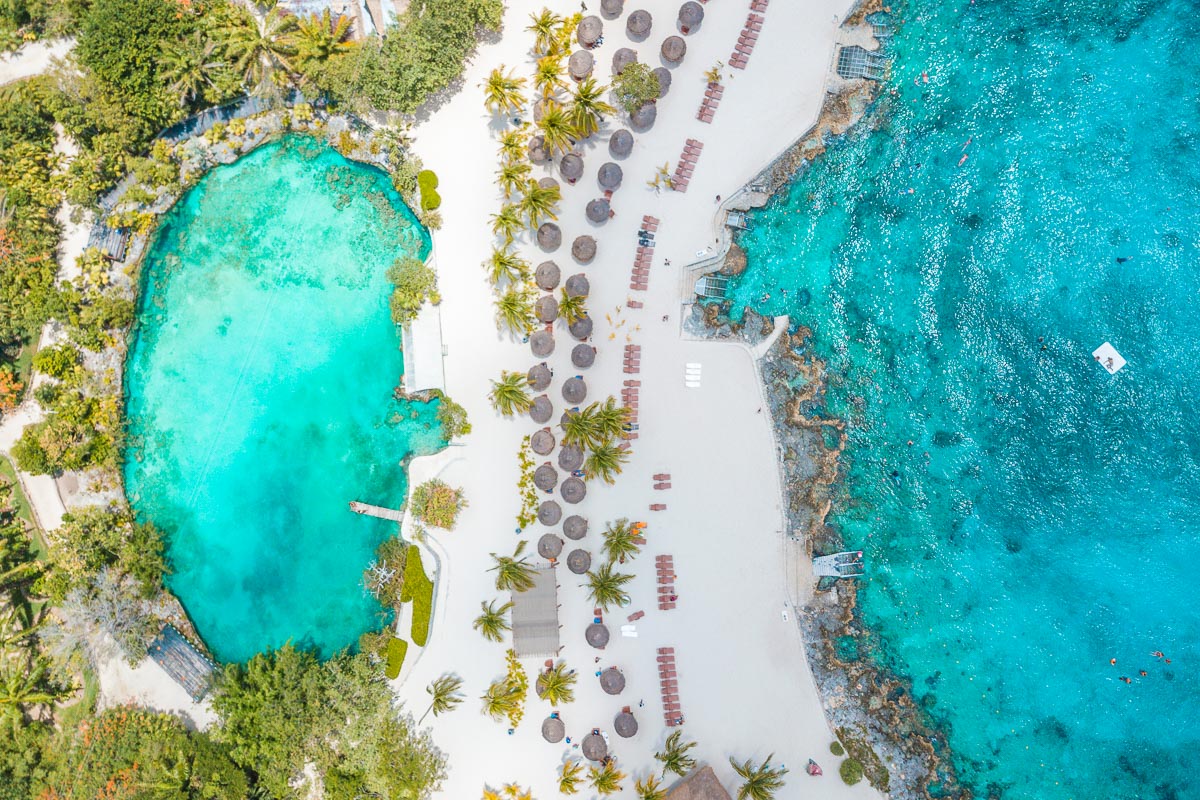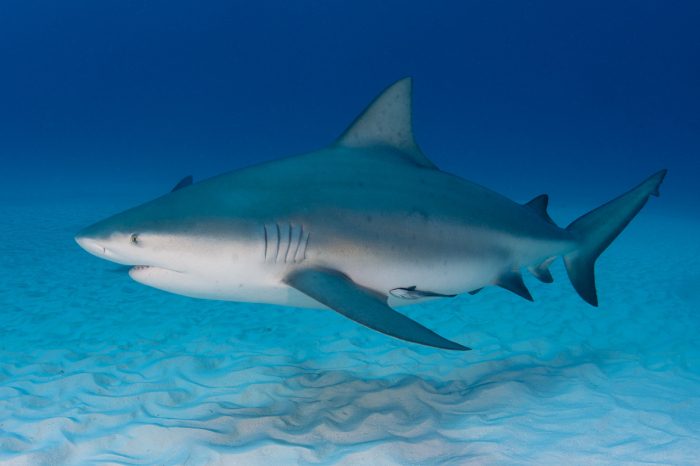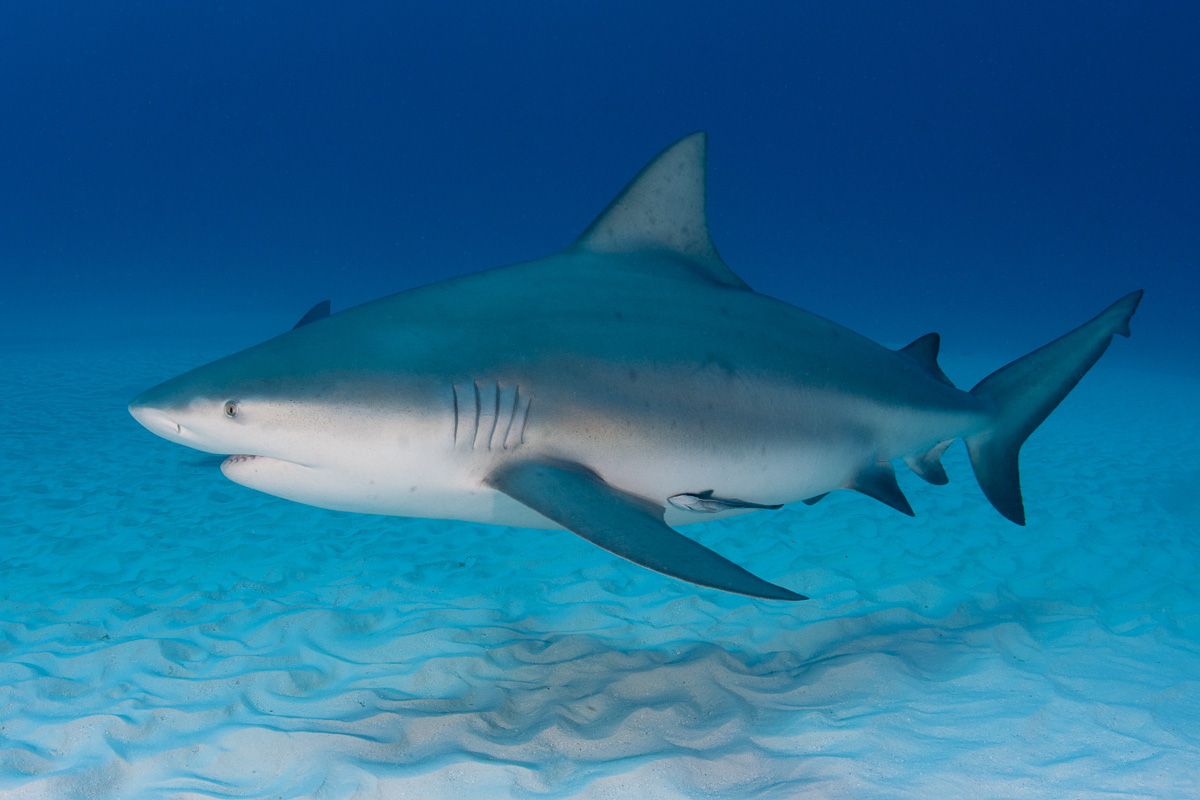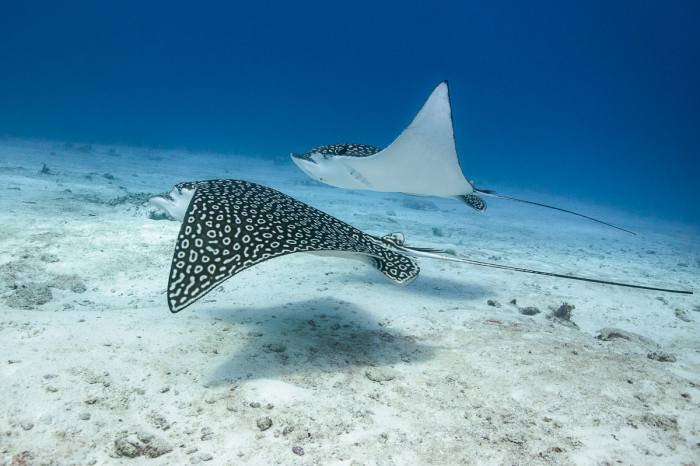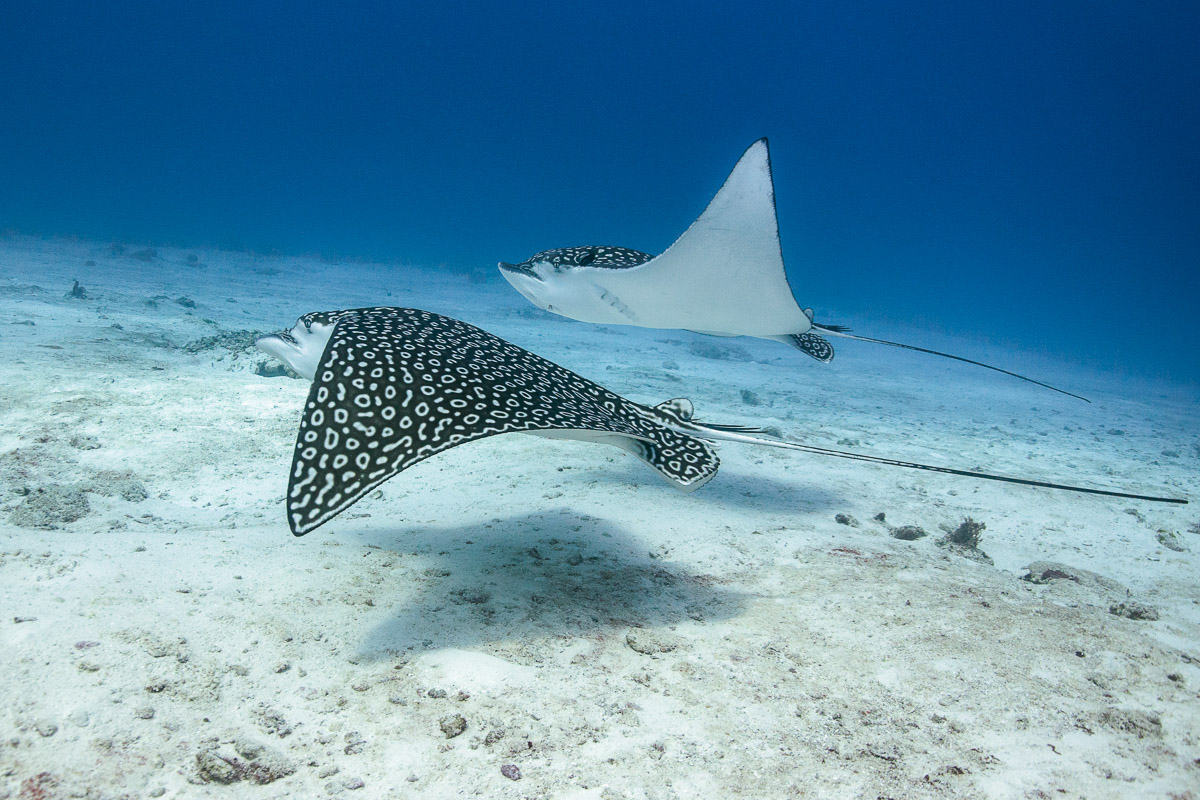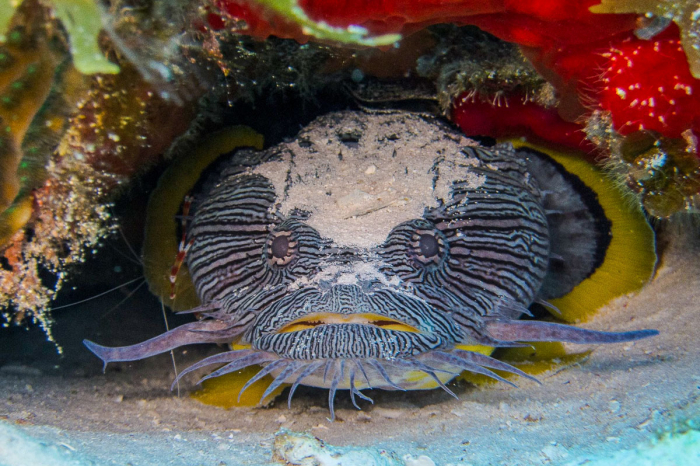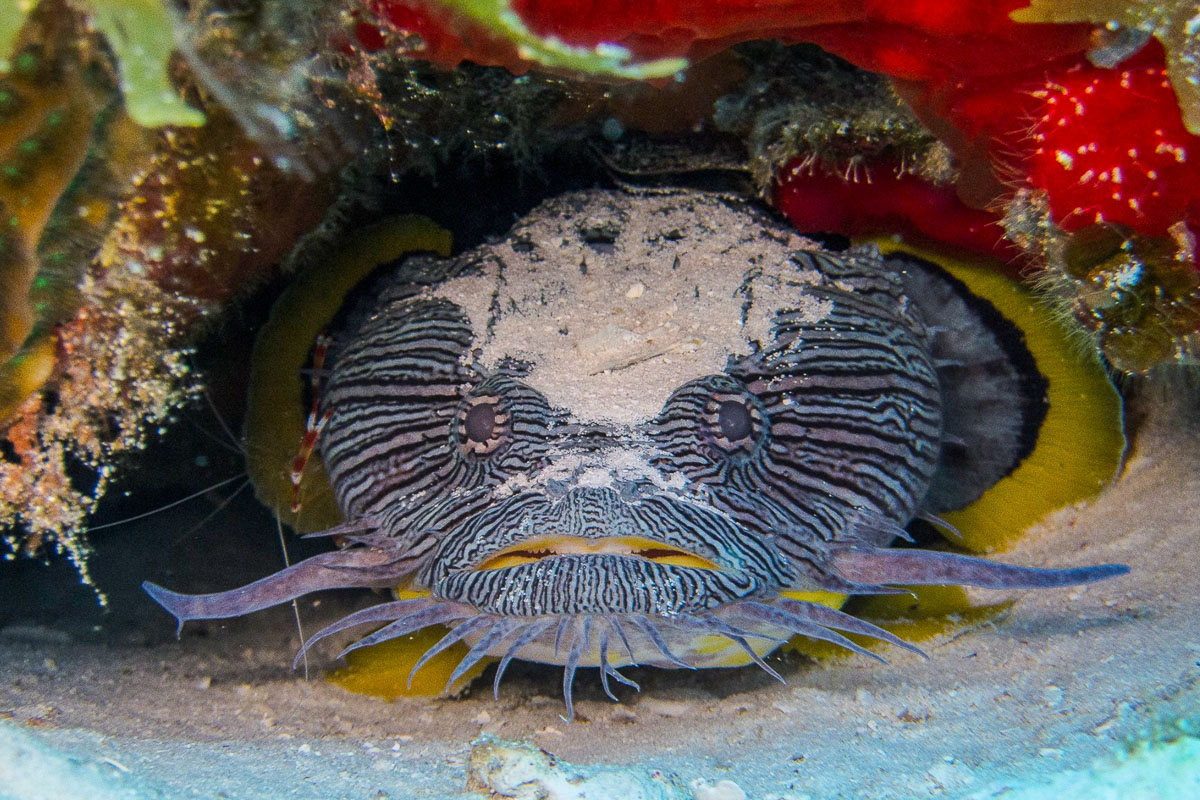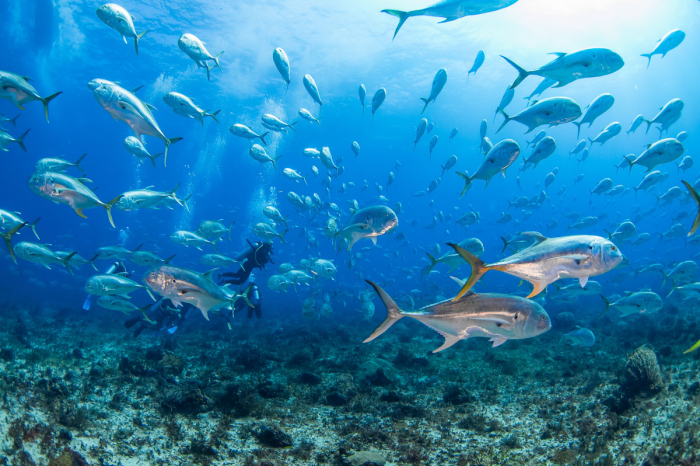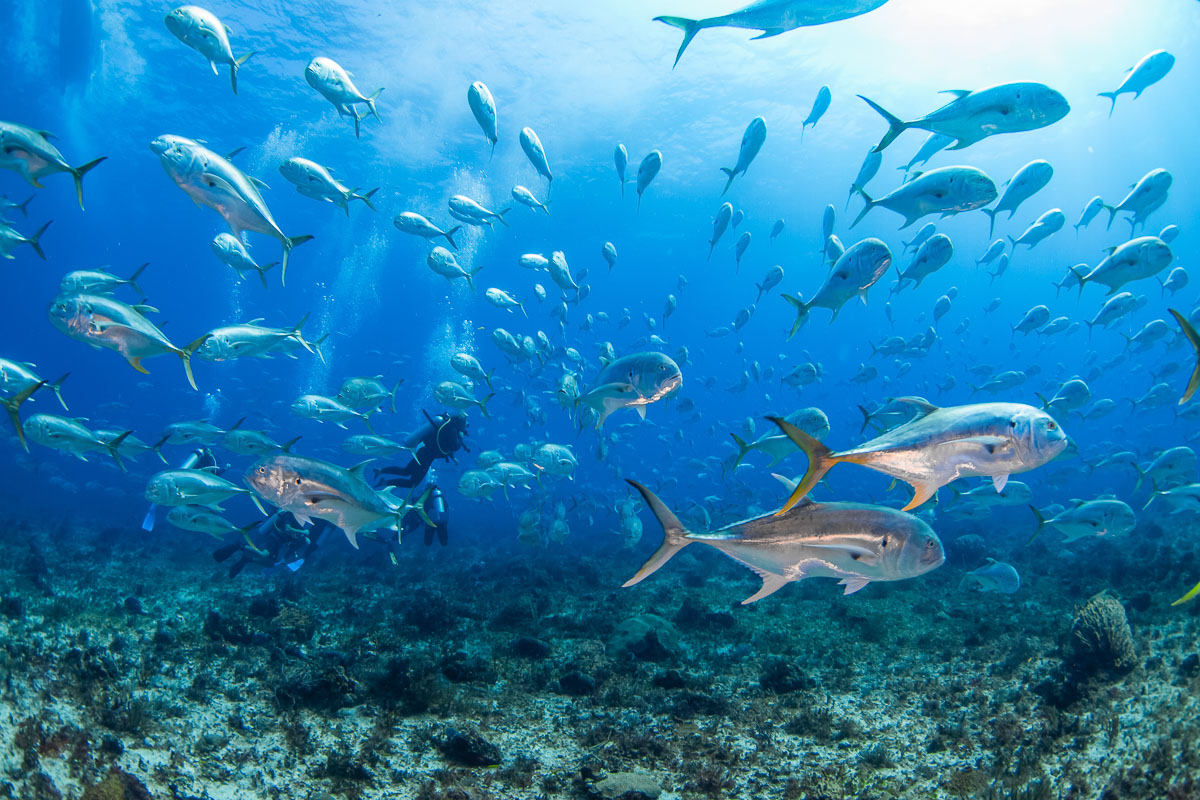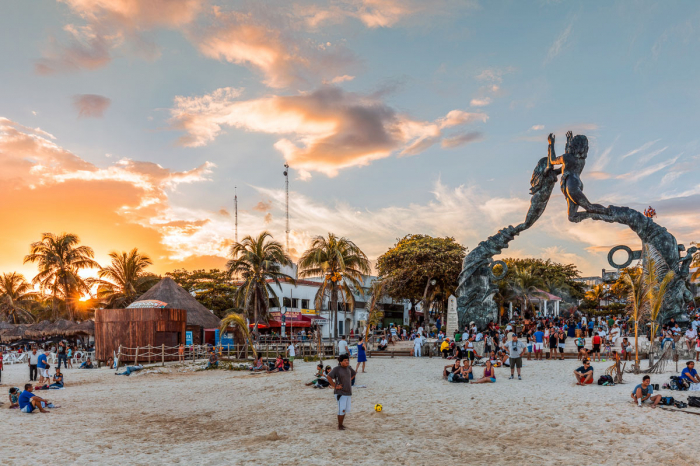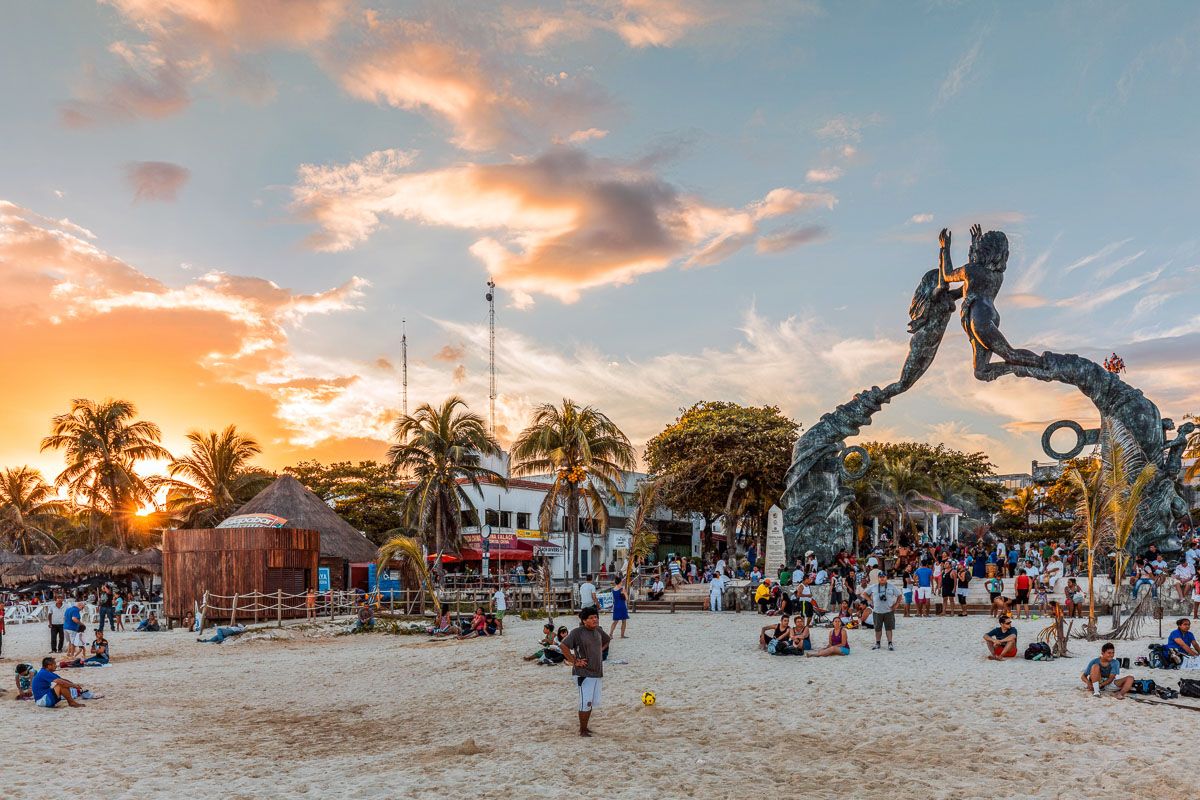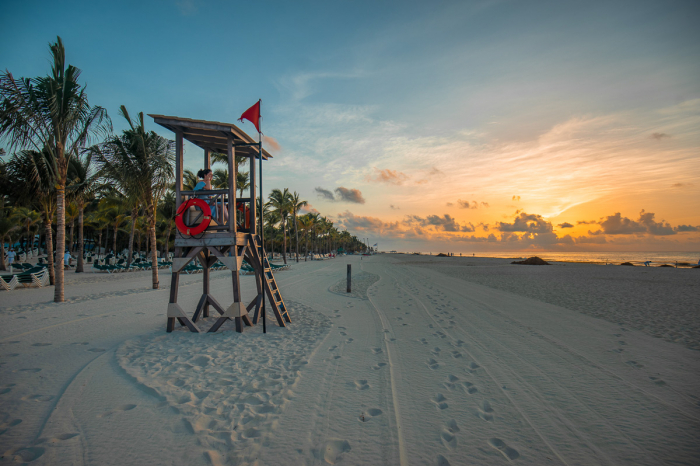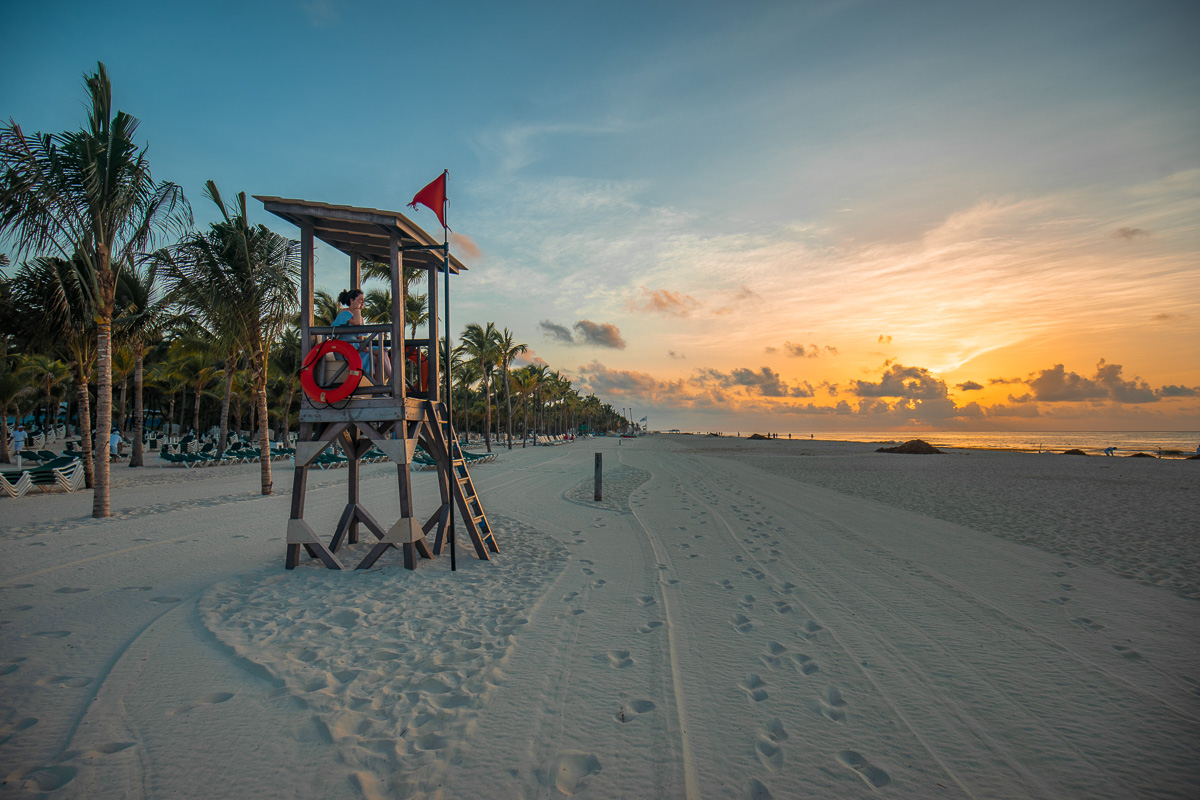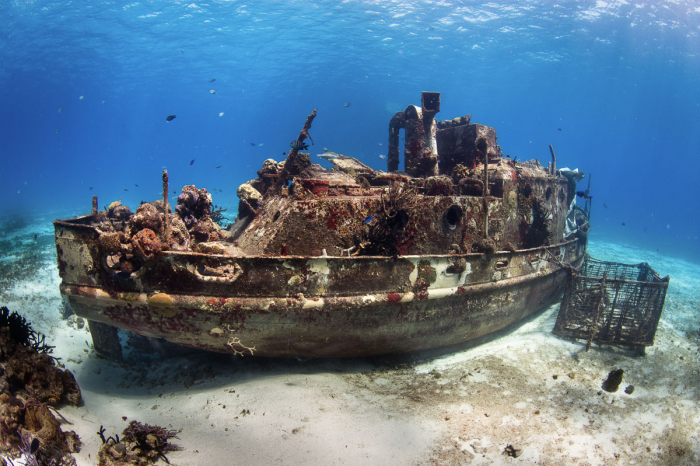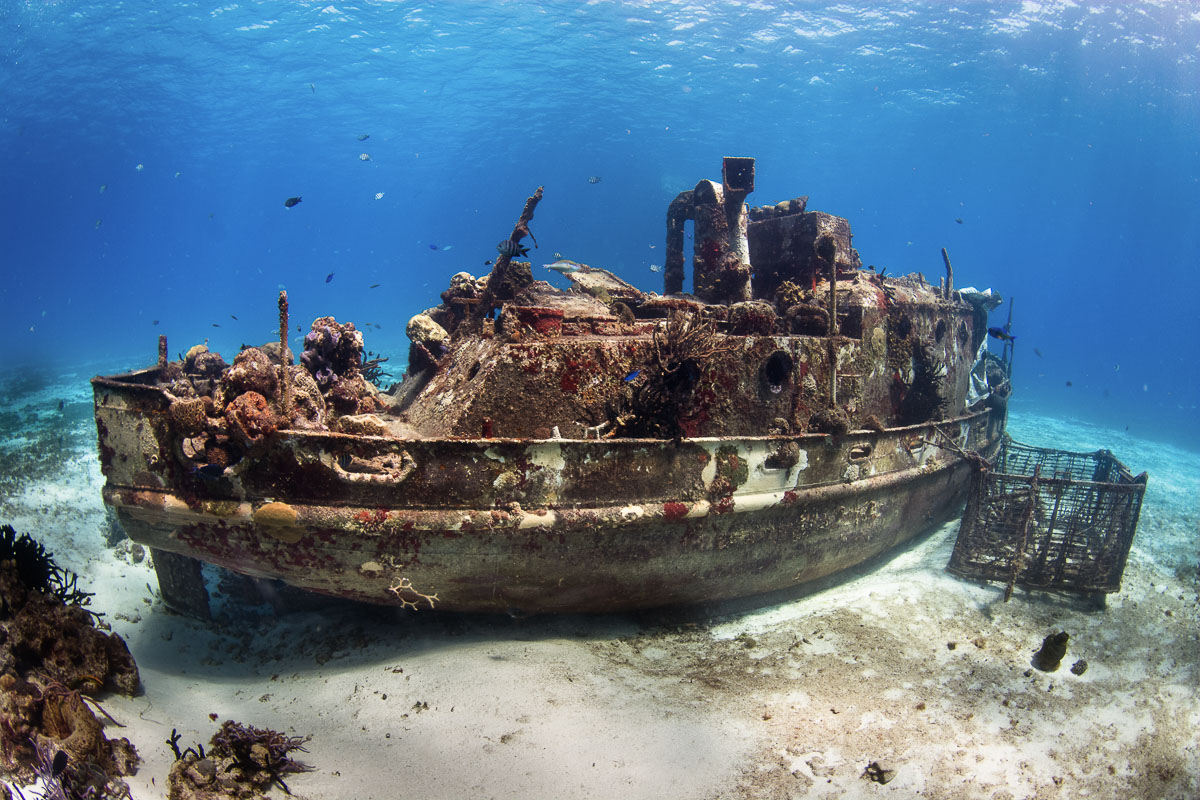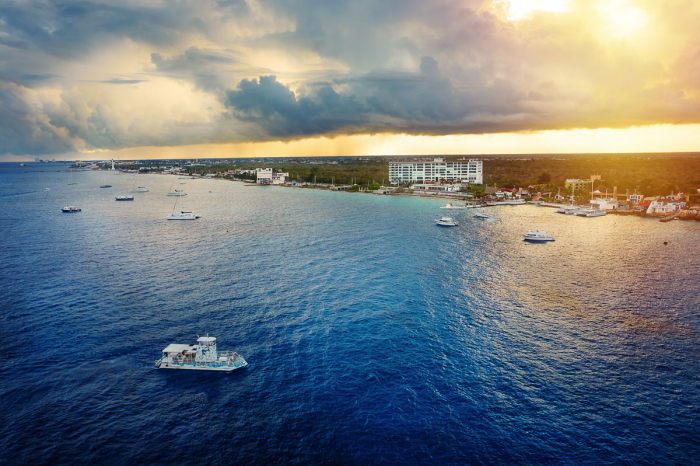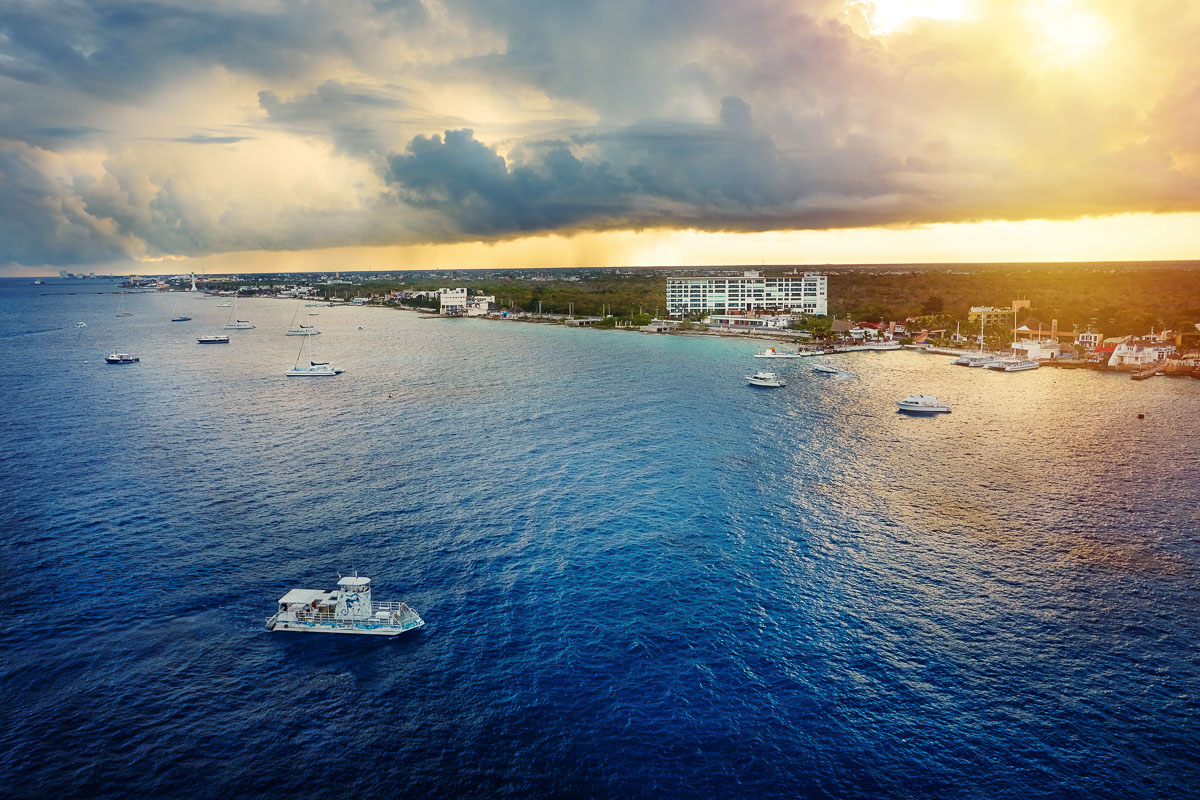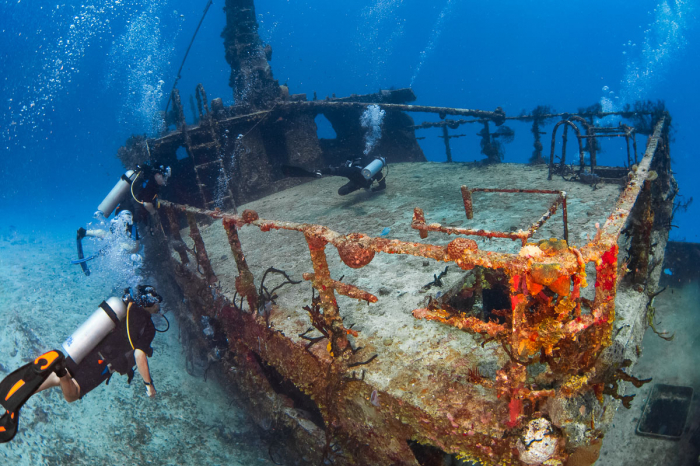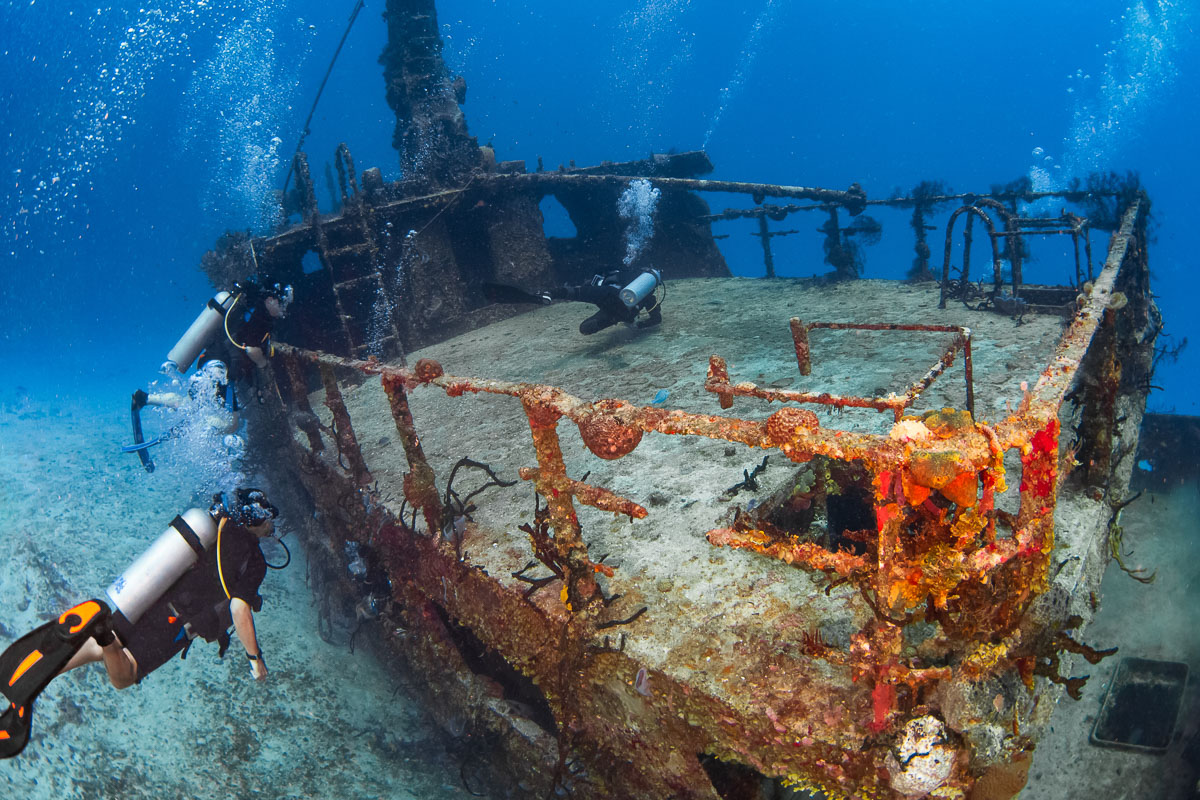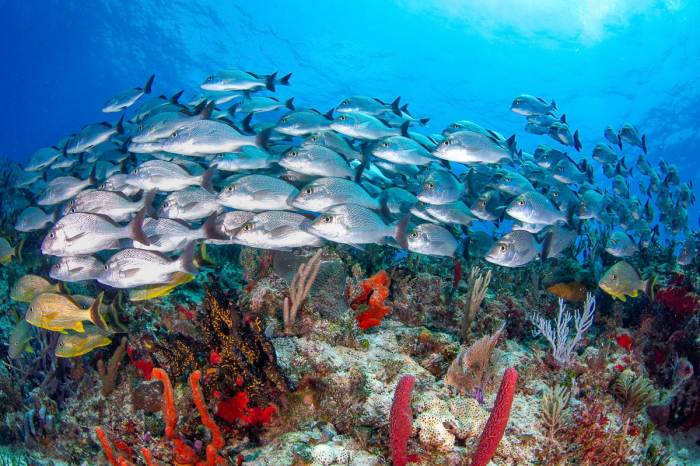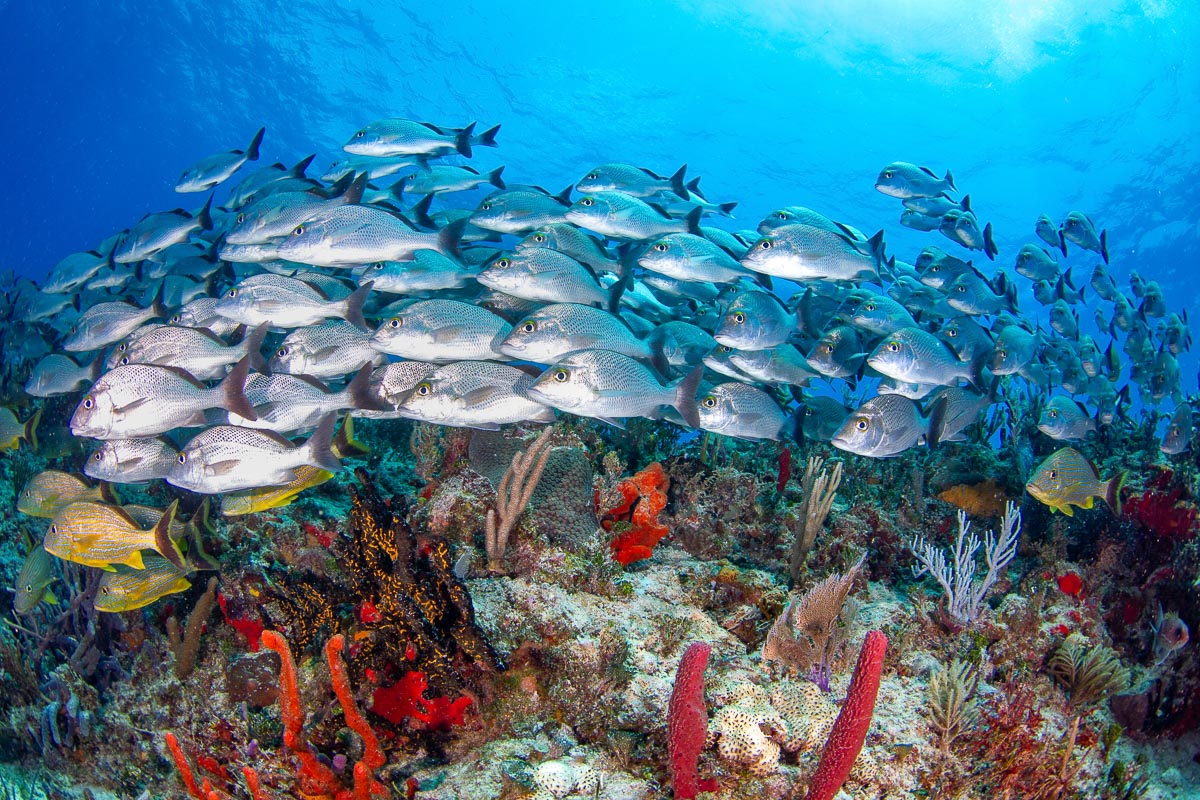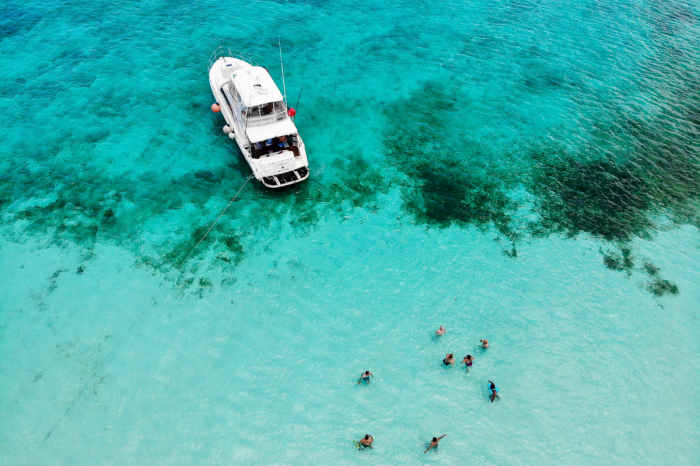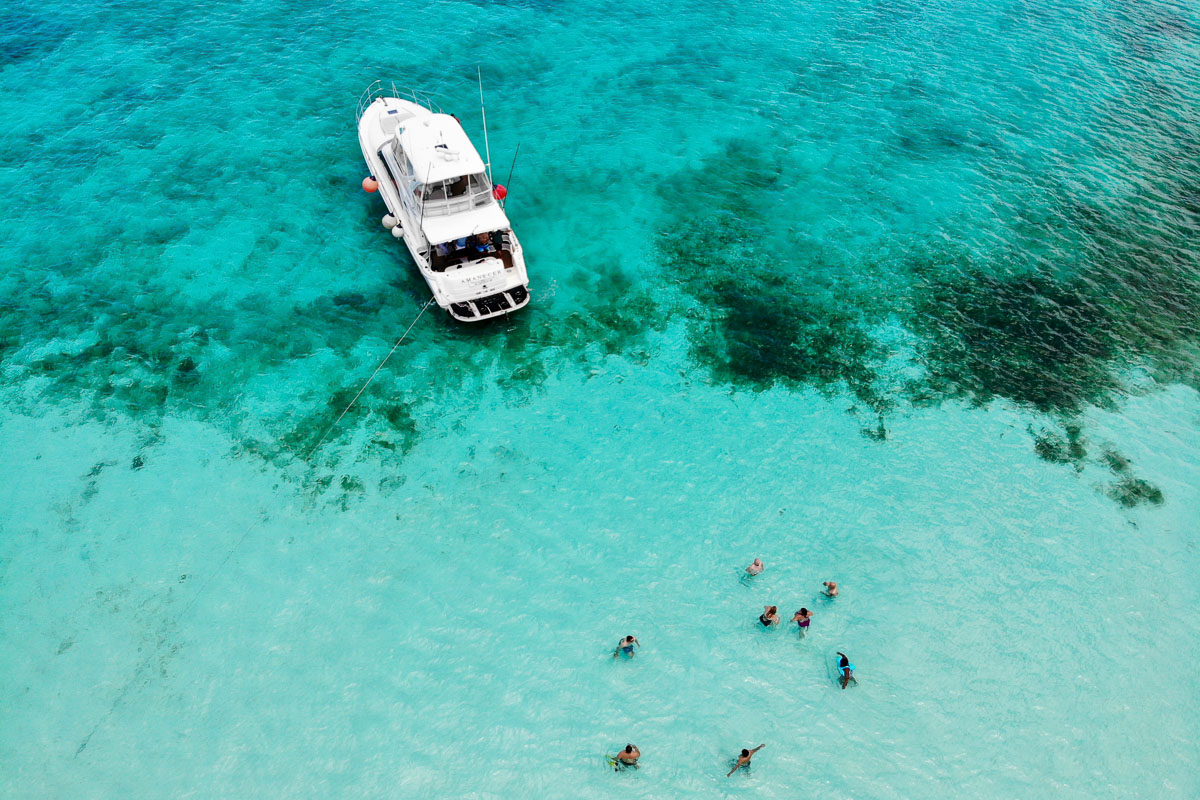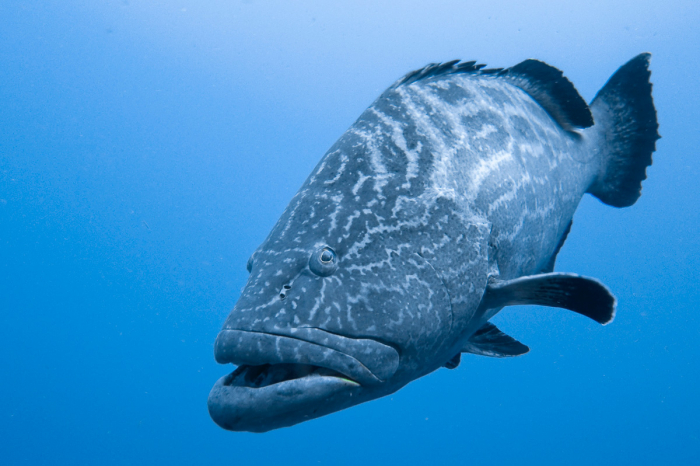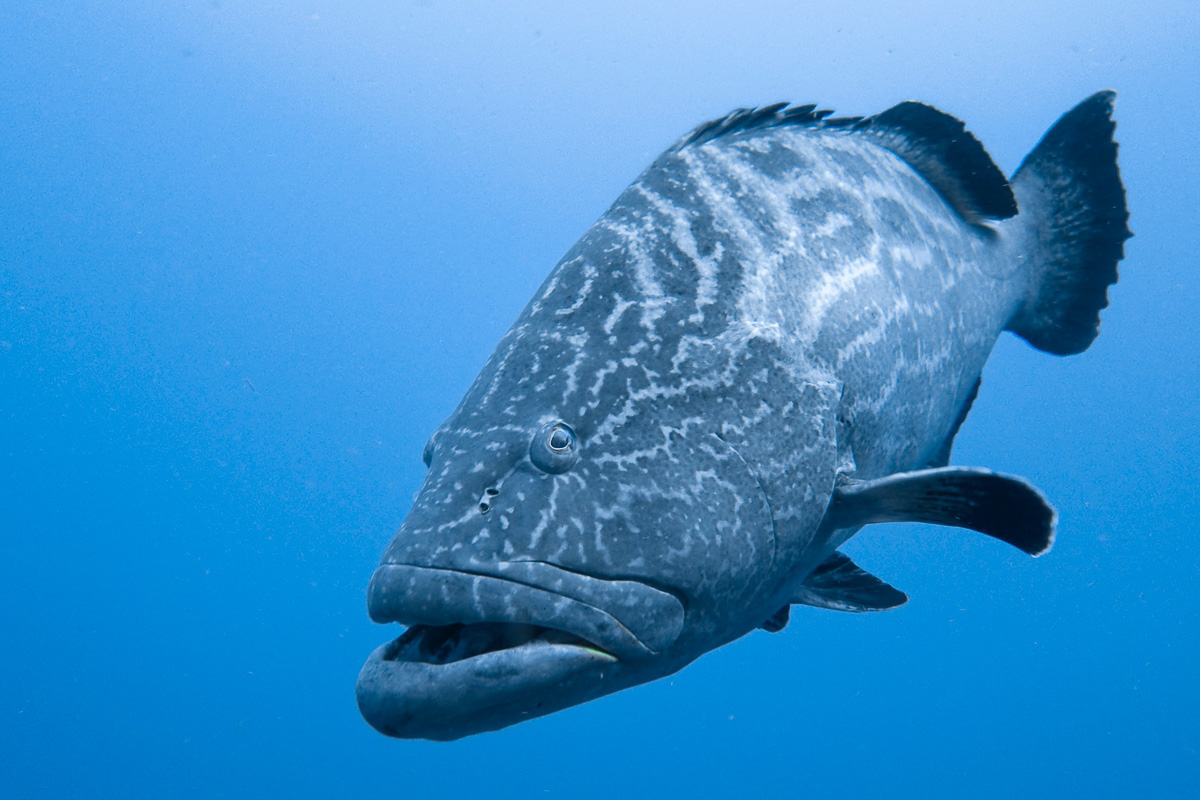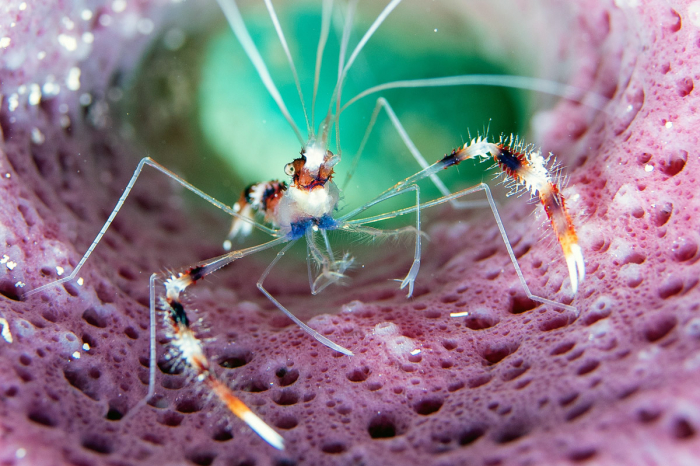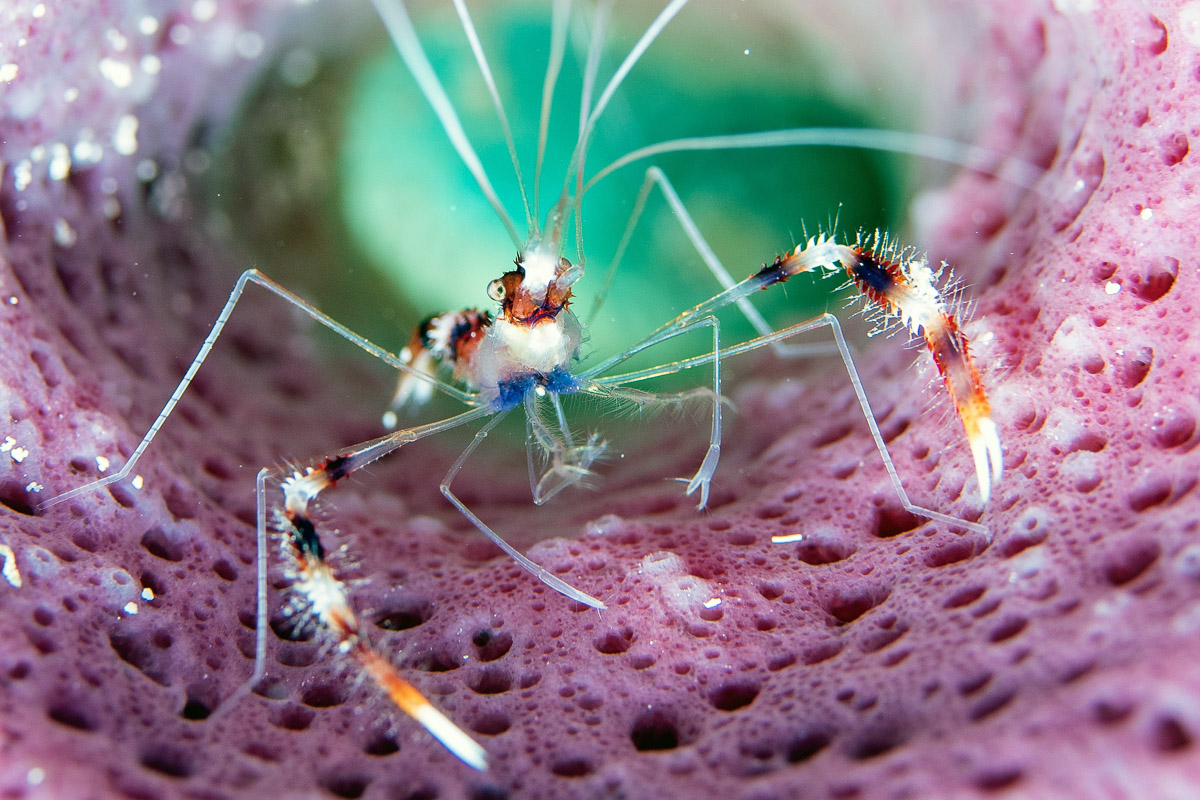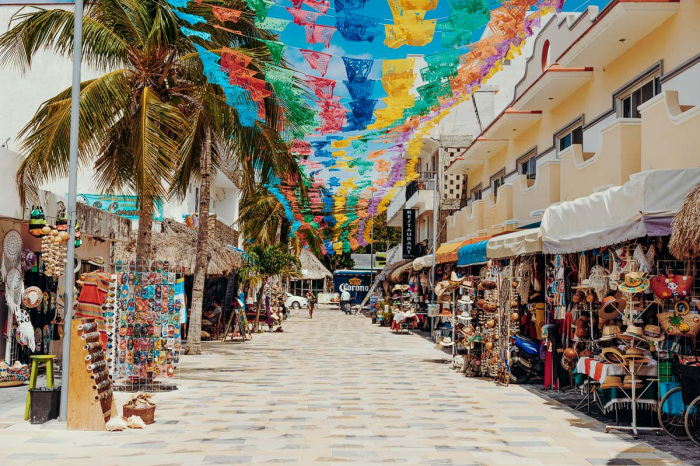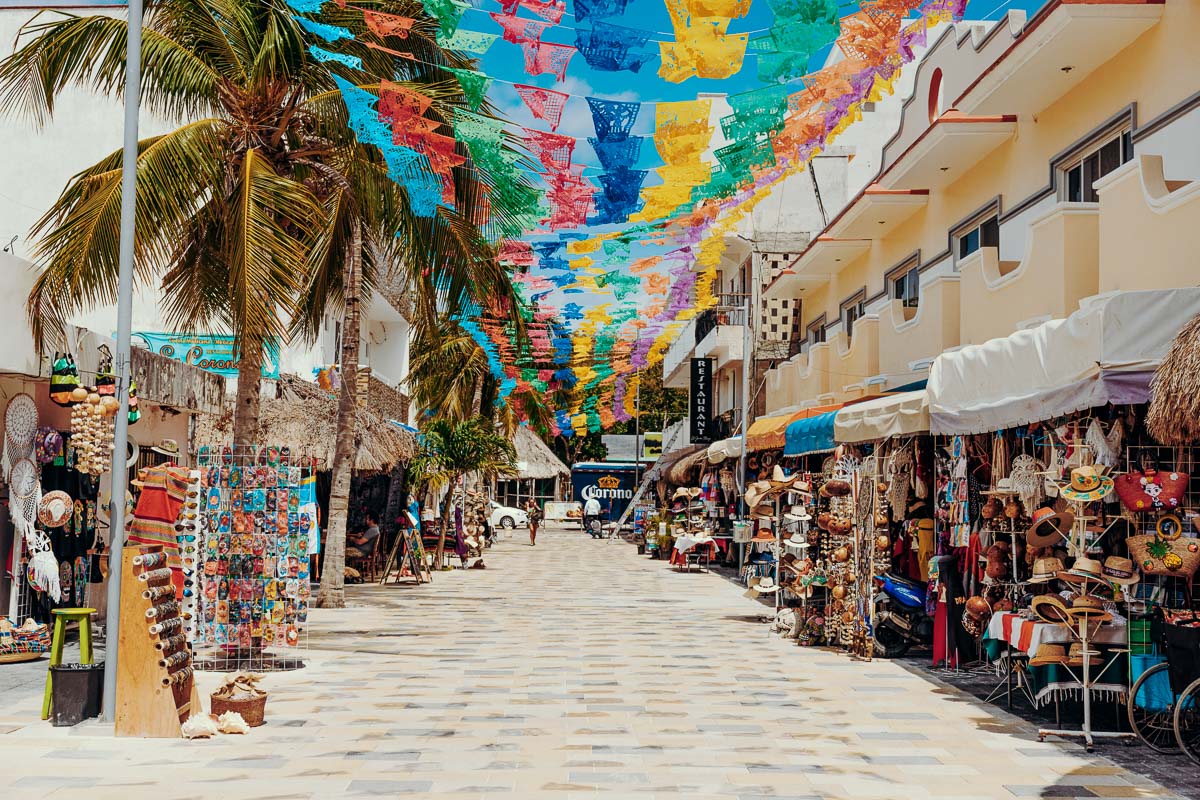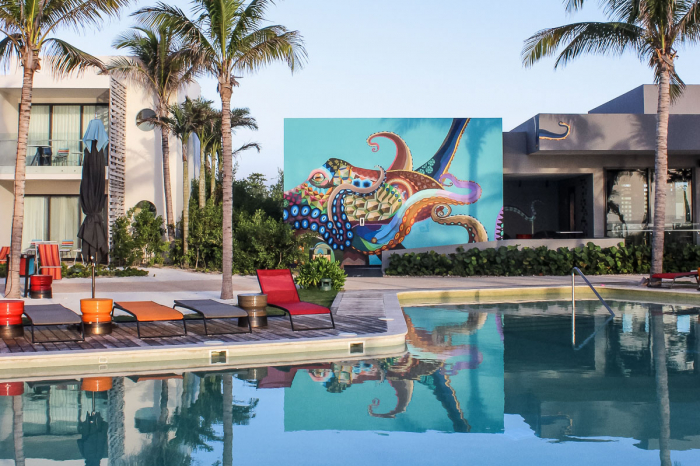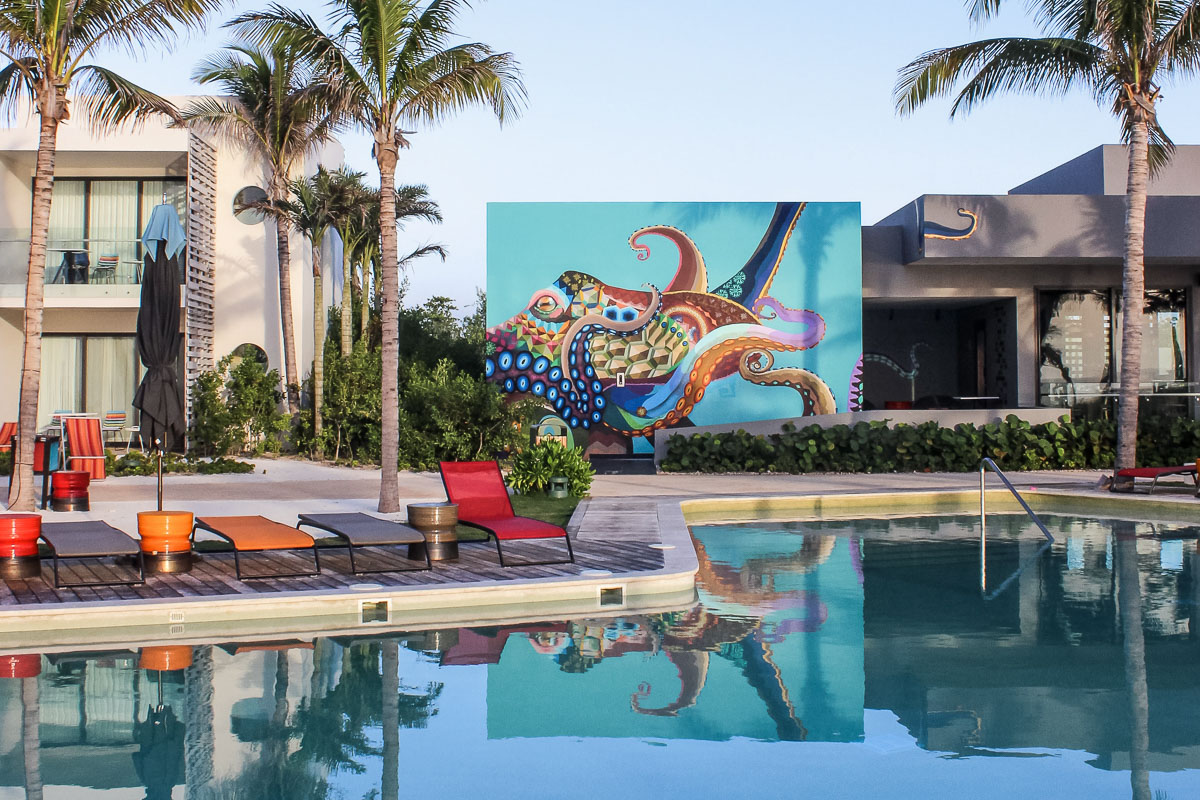 Diving Environment
Type
Reefs, walls and caverns
Diving Season
Year round, best November to June
Top tips

For your best chances of diving with bull sharks, plan to visit Playa del Carmen between November and March.
This is one of the world's best places to earn your cavern or cave speciality - don't miss out!
No matter when you visit, pack protection against sun and mosquitoes - you'll likely need both.
Avoid Playa del Carmen's Fifth Avenue district if you're hoping to steer clear of the party scene.
Avoid using ATMs wherever possible, scammers are often waiting to clone the bank cards of unwitting tourists.
About Cozumel and Playa del Carmen
Cozumel is one of Mexico's largest islands, home to a population of over 70,000. Most of the island's residents and tourists can be found on the western coast, either in the town of San Miguel or further north in the official hotel zone. Much of the rest of the island remains an uninhabited nature preserve, boasting vast mangrove forests, ancient ruins, and windswept beaches. The island's wild northern and southern points are perfect for snorkelling and beachcombing, with fewer tourists and a stunning unspoilt backdrop of swaying palms, sparkling white sand, and turquoise sea that feels miles from the major resorts.
Just across the channel on the mainland, Playa del Carmen is known for its boisterous nightlife and entertainment, including dining, drinking, and shopping. The town's famous Fifth Avenue is a hive of activity, home to tourist attractions, services, and tour companies of all kinds, and easy access to public transportation with multiple transit hubs. While Playa del Carmen does have plenty of beautiful beaches to choose from, they are less than ideal for snorkelling. Instead, most of Playa's diving takes place offshore via day trips or at the nearby cenotes.
Diving, snorkelling, and coastal tours are the main attractions around Cozumel and Playa del Carmen. But, both destinations offer plenty of attractions on land as well. Mayan ruins, museums, shopping, and other outdoor activities like golf will keep non-divers busy for days on end.
Getting there
Nearly every dive trip to Mexico's Yucatan Peninsula begins at the Cancun International Airport, the region's central transit hub and Latin America's third busiest airport. It is well connected with daily direct flights to Europe, the US and Canada, Central and South America, and beyond.
If you're staying in Playa del Carmen, you can expect an easy hour-long commute heading south, with shuttle service, taxis, rental cars, and public busses all departing directly from the airport. And, most resorts and dive centres are also happy to help you arrange transfers. Once in town, navigation is easy, with taxi ranks in front of every resort and shopping plaza, plus pedicabs, bicycles, and scooters for rent. While there are plenty of public parking for rental cars within hotels and resorts, the same can't be said for the tourist district around Playa's famous Fifth Avenue. Here, parking can be scarce and expensive, so it's best to leave your car behind.
If you're heading out to Cozumel, you'll need to take the ferry across. Departures are every hour, and it takes just 30 minutes to reach the island. Cozumel is small enough that walking or riding a bike can easily get you where you want to go. But, scooter rentals are popular for travellers who aren't used to the island's warm tropical climate and powerful sun.
Where to stay
Despite their proximity, Cozumel and Playa del Carmen offer distinctly different travel vibes. Divers will find a wide variety of accommodations in either destination, regardless of budget and personal travel style.
Cozumel is a classic Mexican seaside resort, boasting high-rise hotels, sprawling all-inclusive resorts, and plenty of budget and mid-range accommodations. The island boasts a distinctly slower pace than much of the mainland, with less nightlife than nearby destinations like Cancun and Playa del Carmen. Instead, the focus is on the island's natural beauty, with stunning white sand beaches, mangrove forests, and massive groves of swaying palm trees.
Playa del Carmen is home to the Yucatan Peninsula's hottest party scene, in addition to serving as the gateway to fantastic scuba diving and other adventures. Pulsing nightclubs, 'foodie' dining options, and massive outdoor shopping plazas are all part of the town's allure. You'll find resorts and hotels in all shapes and sizes here, plus plenty of budget-friendly options including quiet guesthouses and diving-focused hostels. But, this destination feels much more like a city than Cozumel and doesn't offer the same access to unspoilt nature.
Cozumel and Playa del Carmen diving seasons and weather
Playa del Carmen and Cozumel enjoy a year-round warm tropical climate. No matter when you visit, plan for hot sunny afternoons topping out at around 32C, and balmy, humid evenings. That said, Cozumel's island breeze does help cool things down after dark, especially during January and February. During the rainy season from May to November, daily heavy downpours are the norm, but a little bit of rainfall is normal even during the dry months between December and April . Water temperatures in the sea fluctuate between 26 - 30C, though many of the cenotes run cooler all year round, thanks to their spring fed sources. These underground waterways also enjoy incredible visibility all year round, making them an excellent option if you're visiting during the sometimes turbulent storm season.
Like the rest of Mexico's Yucatan, the storm season runs from May through November, with tropical depressions and hurricanes most commonly occurring between August and November. The shoulder months of the rainy season can bring wind and fast-moving weather patterns, sometimes impacting diving conditions with waves and surge. This is especially true of Cozumel's wild windward side.
From December through April is considered the busy season here, with two main peaks to avoid - the Christmas and New Year holidays, and "Semana Santa", the Mexican vacation period associated with Easter. So, when is the best time to go to Cozumel for diving? Most guests with experience in the region plan their trips during summer months like May and June or just before the holiday rush in November - for a chance to dive with Playa del Carmen's famous bull sharks.
Conservation
In 1996, Mexico launched a programme to slowly transform much of the Yucatan Peninsula and its surrounding reef system into protected marine areas. Today, much of Cozumel has been incorporated, with two separate marine parks making up the UNESCO protected Isla Cozumel Biosphere Reserve. These nature preserves protect a wide variety of land and sea animals as well as migratory birds. While several areas around Playa del Carmen, including Xcaret and Xel-Há, may bill themselves as eco-parks, they are not protected marine areas but instead themed private nature reserves.
If you're hoping to get hands-on with conservation during your time in Cozumel or Playa del Carmen, you're nearly guaranteed to find a volunteer opportunity. The region is home to numerous environmental organisations focused on reef restoration and sea turtle protection and rehabilitation.
---
Cozumel and Playa del Carmen dive resorts