Boasting the best scuba diving in the Dominican Republic – along with breathtaking natural scenery, casual local charm, and a touch of luxury – Bayahibe is as good as Caribbean getaways get.
Highlights
Picturesque tourist town with a distinctly Dominican charm
Dive the St George and Atlantic Princess shipwrecks
Explore the protected islands of Catalina and Saona
Located between clean, Caribbean waters and a national park
Bayahibe is a popular yet peaceful tourist-orientated village surrounded by clean, Caribbean waters, palm-studded diamond-white beaches, and the Cotubanamá National Park. Balancing its privileged natural setting with an endearing Dominican aesthetic and an exclusive up-market atmosphere, this dreamy destination could rightly claim to offer the best of all worlds. And the surrounding scuba diving is widely regarded as the best on offer in the Dominican Republic, featuring protected reef-fringed islands, shipwrecks, and more.
Diving in Bayahibe
Schooling reef fish

Year round
Bayahibe is widely recognised to offer some of the Dominican Republic's best scuba diving, harbouring an array of underwater ecosystems including seagrass beds, mangrove forests, and coral reefs. Almost all of the dives here lie within a half-hour boat ride from the coast  and, while more advanced divers will often favour Bayahibe over the Dominican Republic's other mainland dive destinations, all experience levels are catered for. Some of the more popular nearby sites include Dos Cocos, La Tortuga and Aquarium Profundo, and Penon.
The diverse marine life of Bayahibe is one of its defining characteristics, with iconic species ranging from anemonefish and parrotfish to barracuda, stingrays, nurse sharks, and more. It is also possible to spot green, hawksbill, loggerhead, and leatherback turtles – with varying degrees of likelihood – while playful dolphins can entertain divers during boat rides and manatee encounters are an ever-present possibility.
Shipwrecks in Bayahibe
For many divers, one of Bayahibe's biggest draws is the small yet tempting selection of shipwrecks situated just a short distance from shore. Sitting at a depth of just 12-metres, the 30-metre-long Atlantic Princess is a popular site for all experience levels, while the St George Wreck is reserved for more advanced divers. This 73-metre transatlantic cargo freighter was purposefully scuttled in 1999 and now rests between 20 to 40-metres deep. The size and beauty of the wreck are the main highlights of this dive, though numerous schools of fish circle the eerie structure, including plenty of barracuda. Other nearby vessels to explore include the Coca Wreck and Matthew's Wreck, which are both badly broken up but still offer some interest.
Isla Catalina and Isla Saona
The protected, uninhabited island of Catalina lies some 16-kilometres due east of Bayahibe and features two noteworthy dive sites – The Wall and The Aquarium. Lying on the east coast of the island, The Wall drops off into the depths and is covered in elaborate elkhorn coral and sponges. It is also possible to find some beautiful black coral specimens at depths of 25-metres or more. On the opposite side of the island, The Aquarium is great for divers and snorkelers alike, promising plenty of fish passing to-and-fro.
Saona Island is situated to the south of Bayahibe, within the Parque Nacional del Este – or Eastern National Park – and is separated from the mainland by the Catuano Channel. Popular sites here include El Faro and La Parguera, as well as Shark Point, where currents can often be a little stronger and residents include both reef and nurse sharks.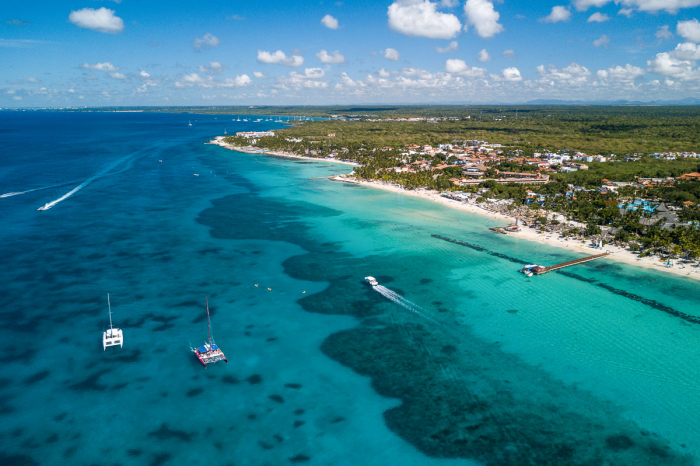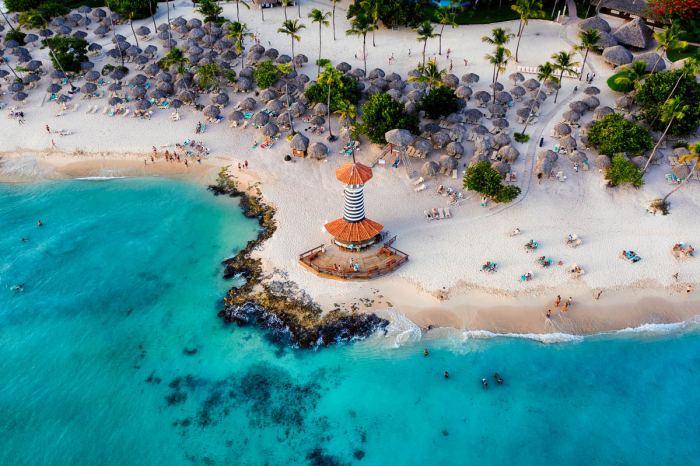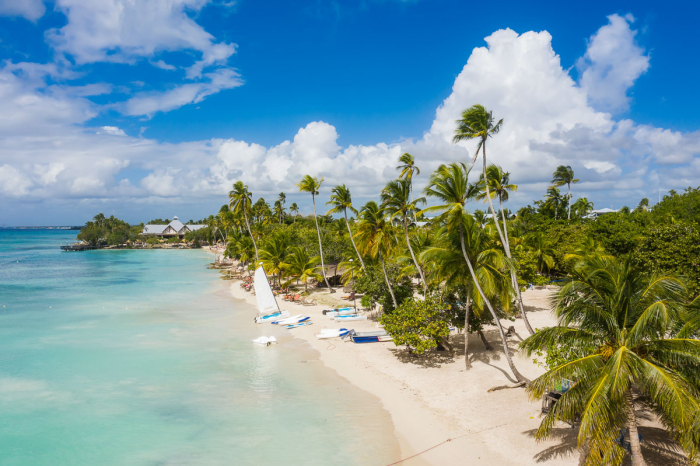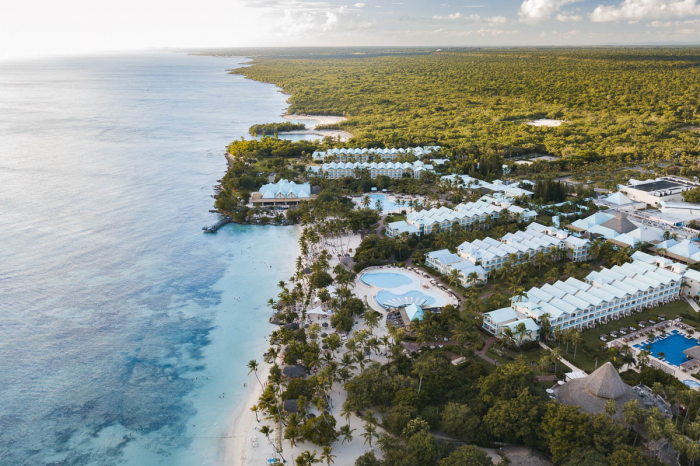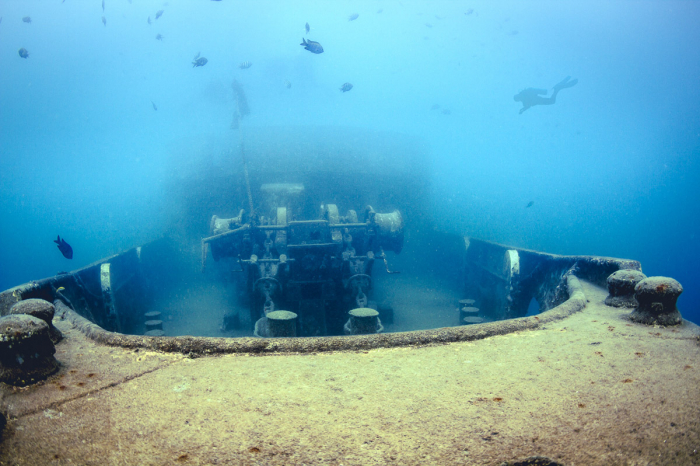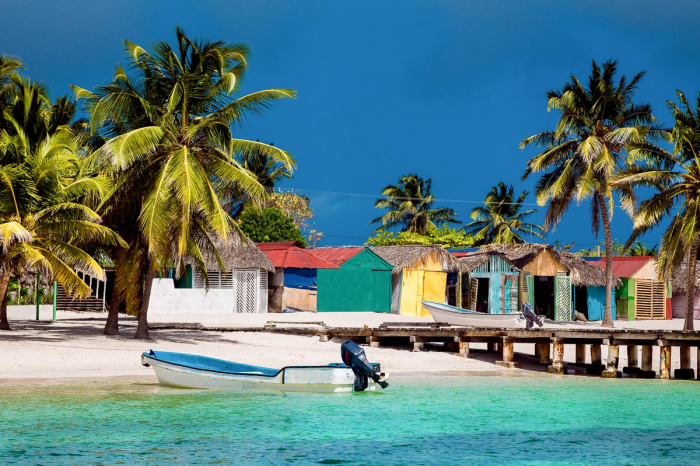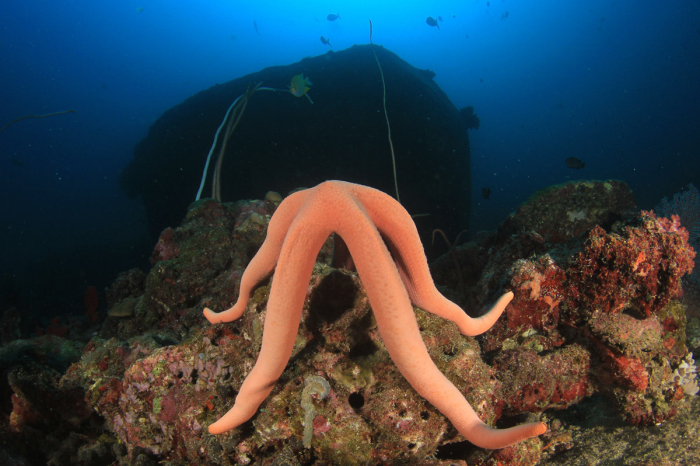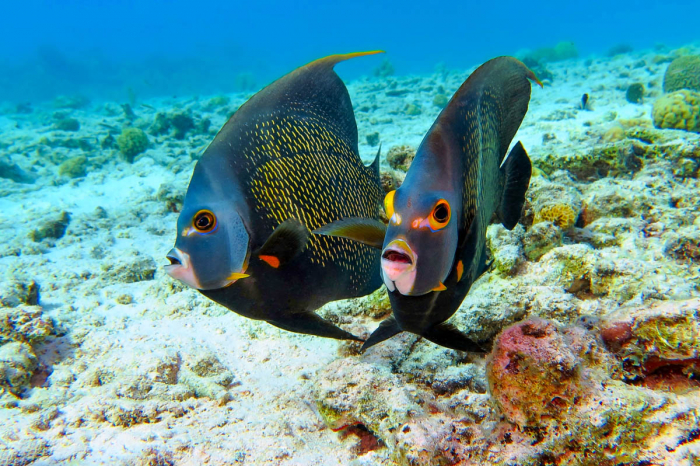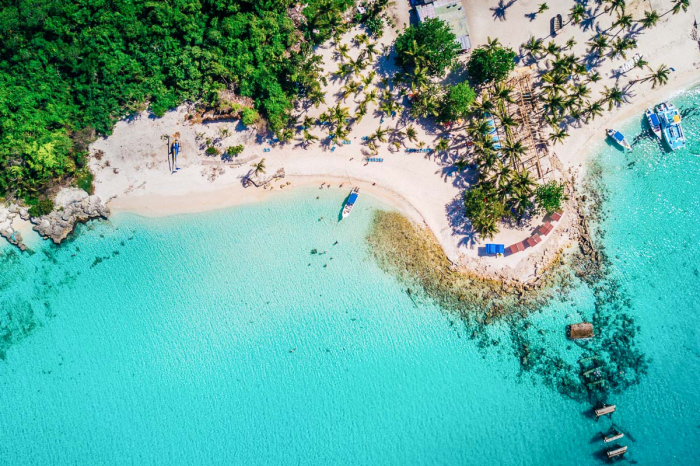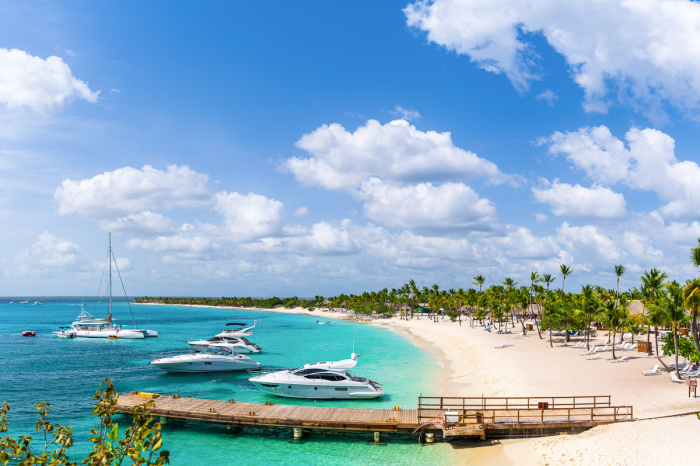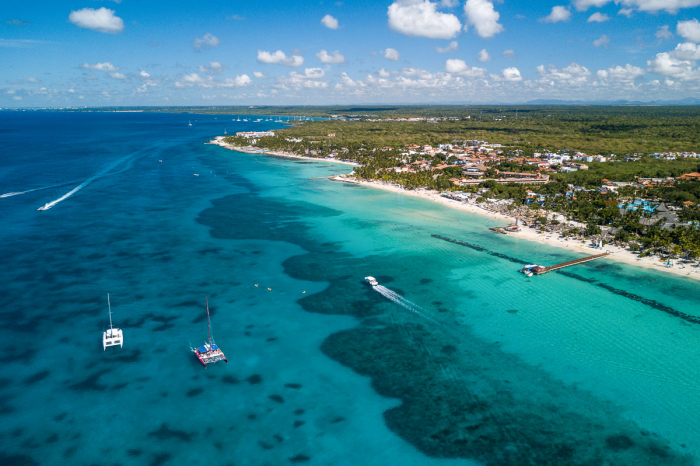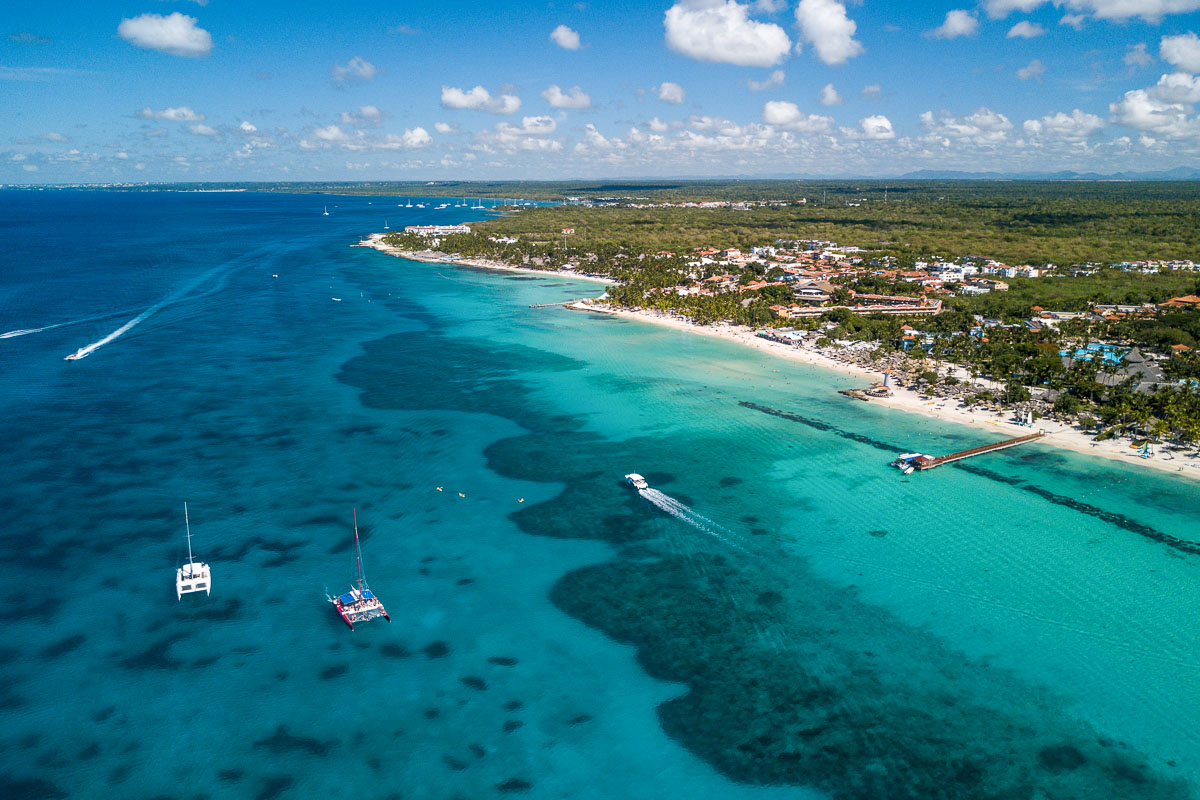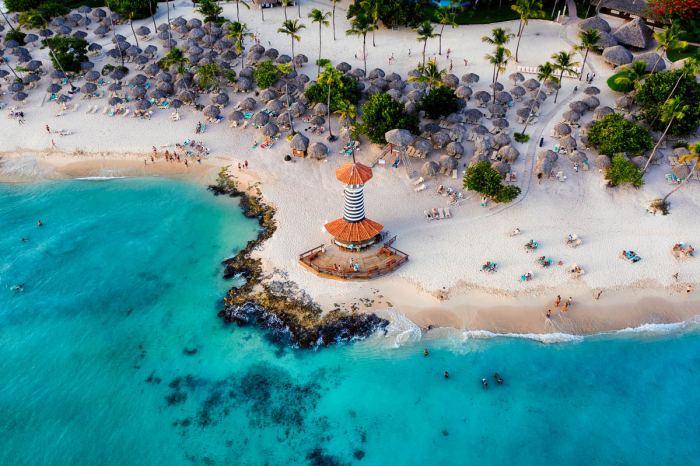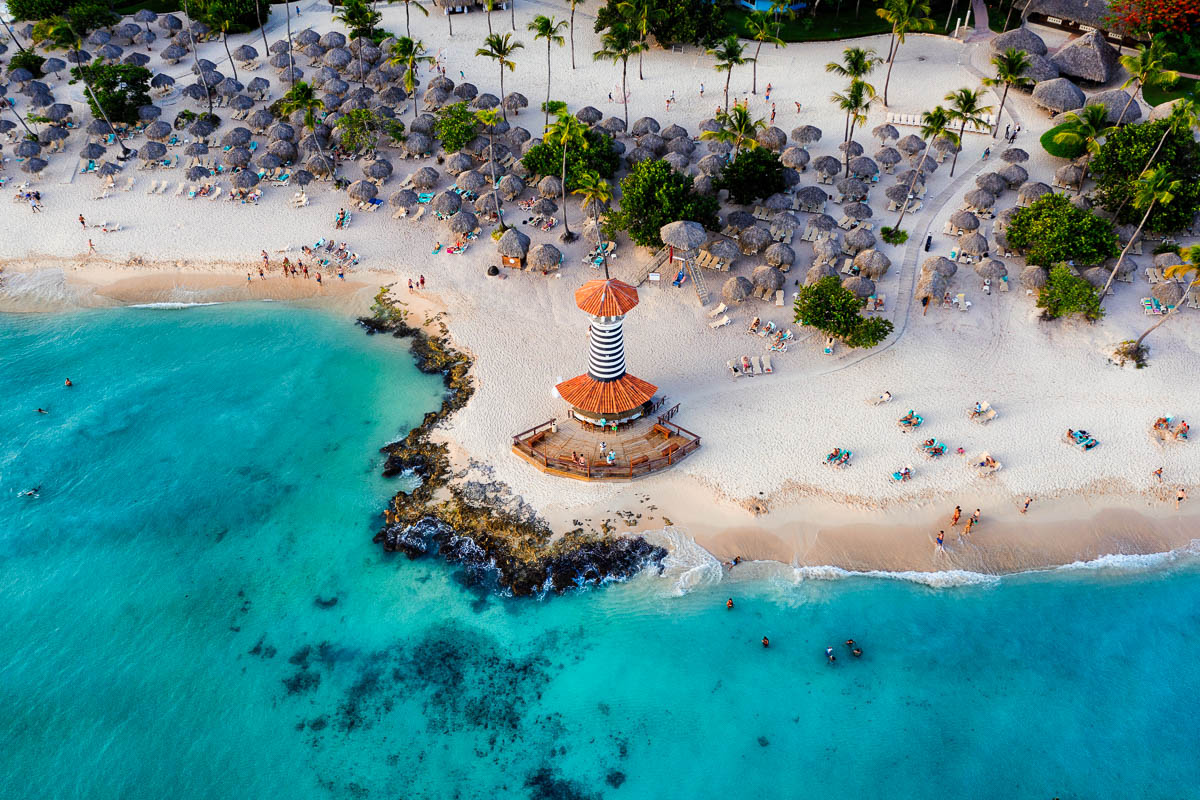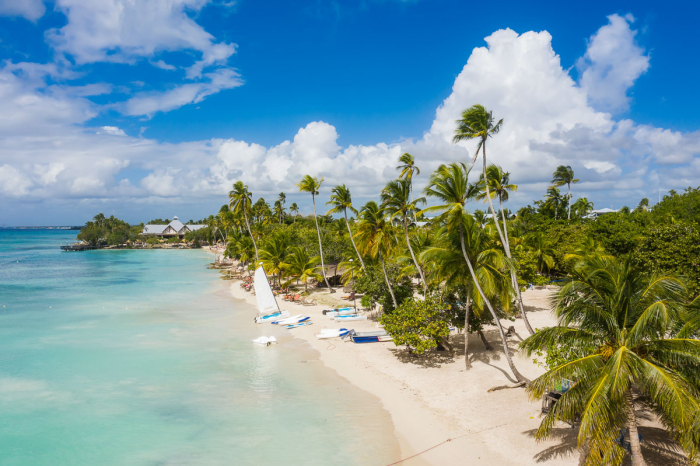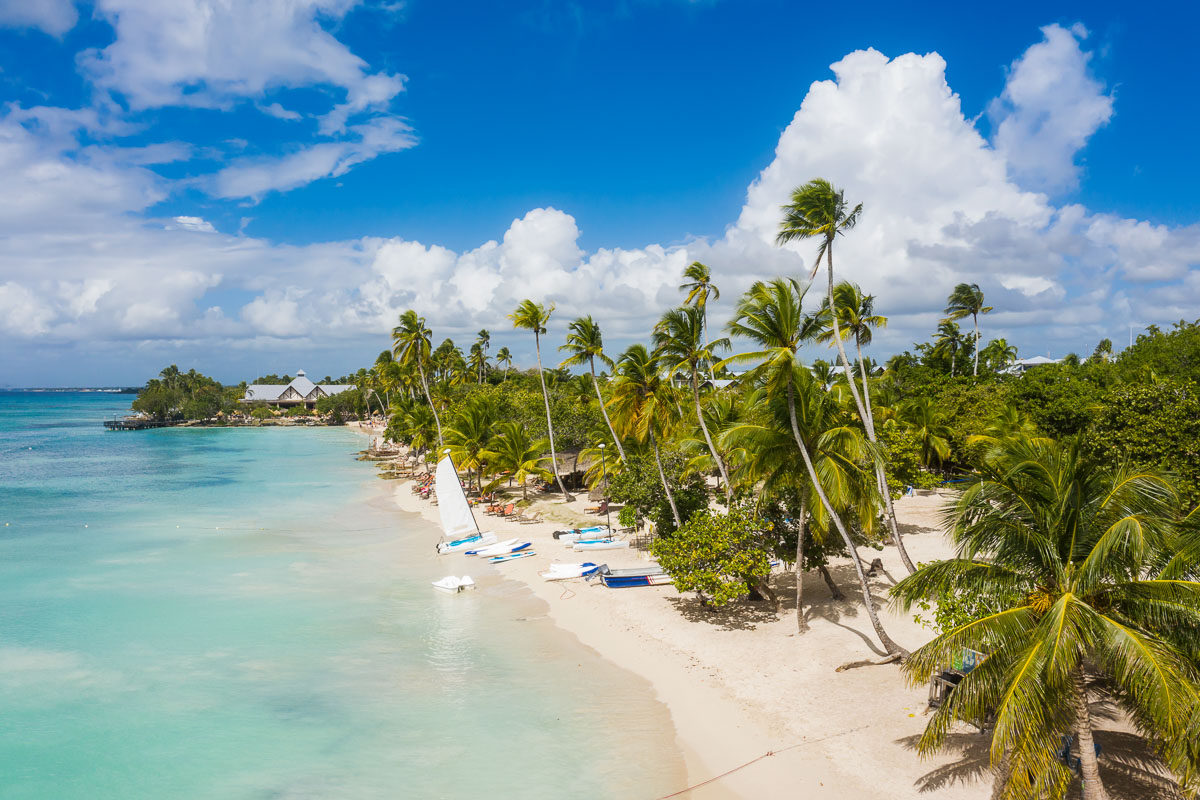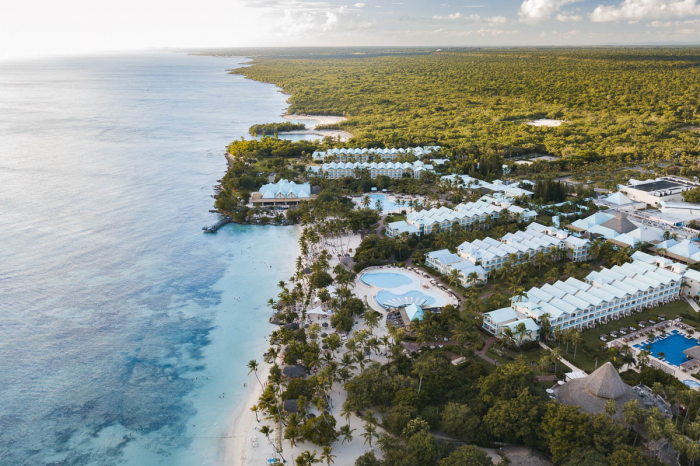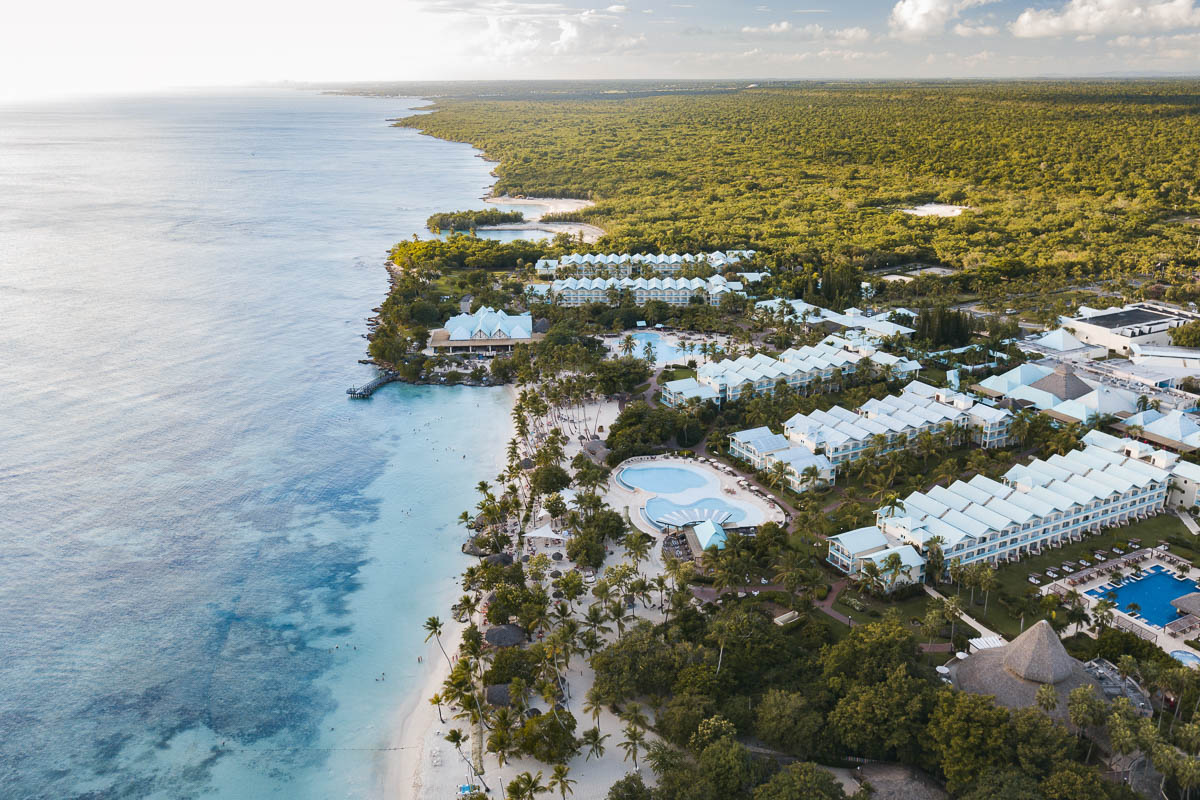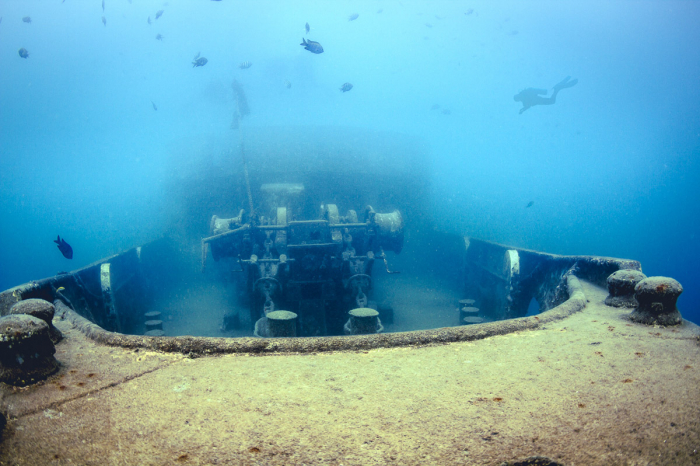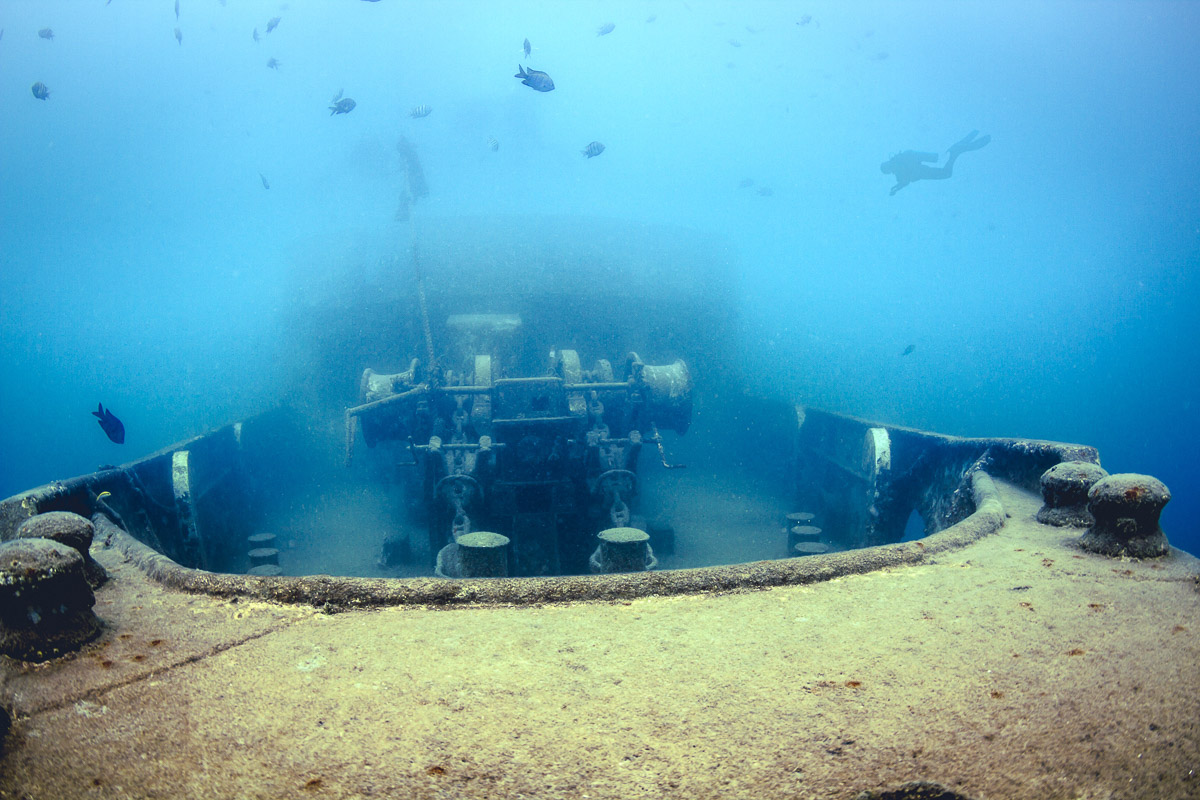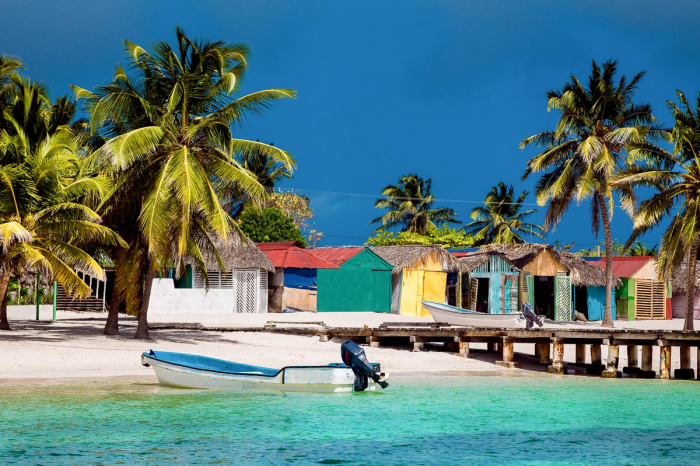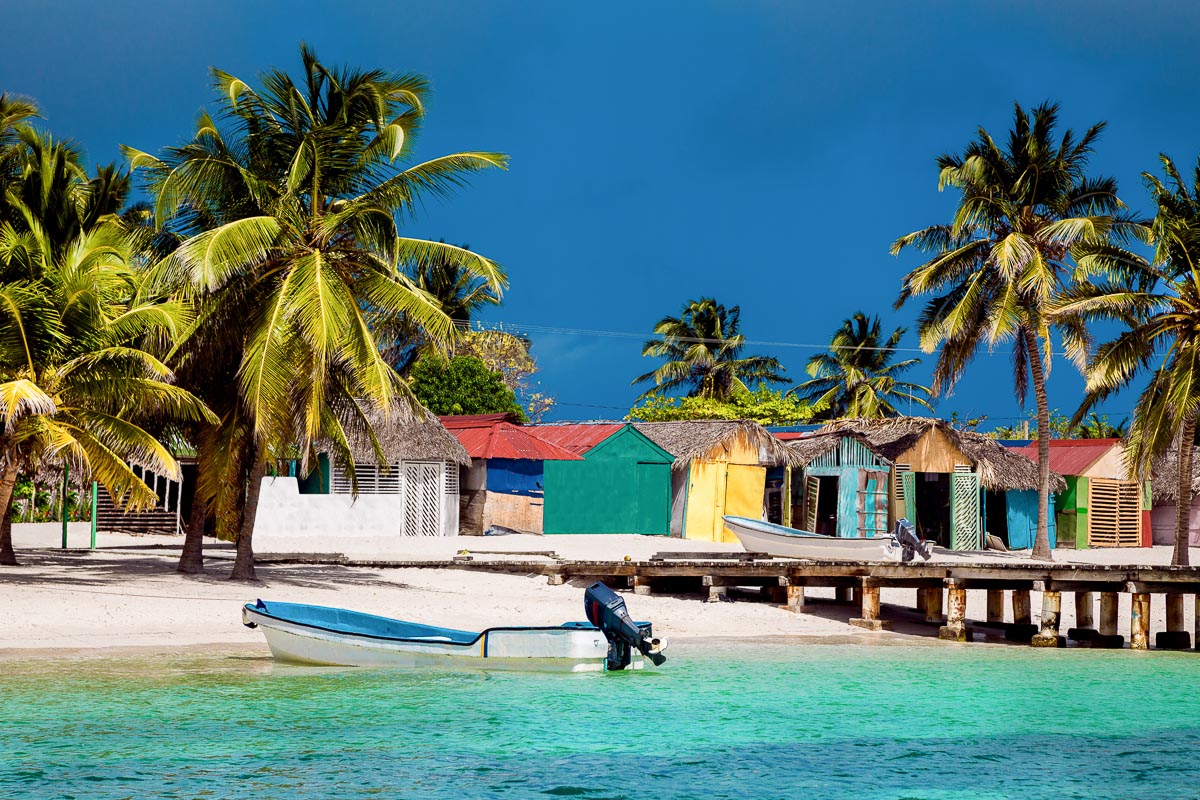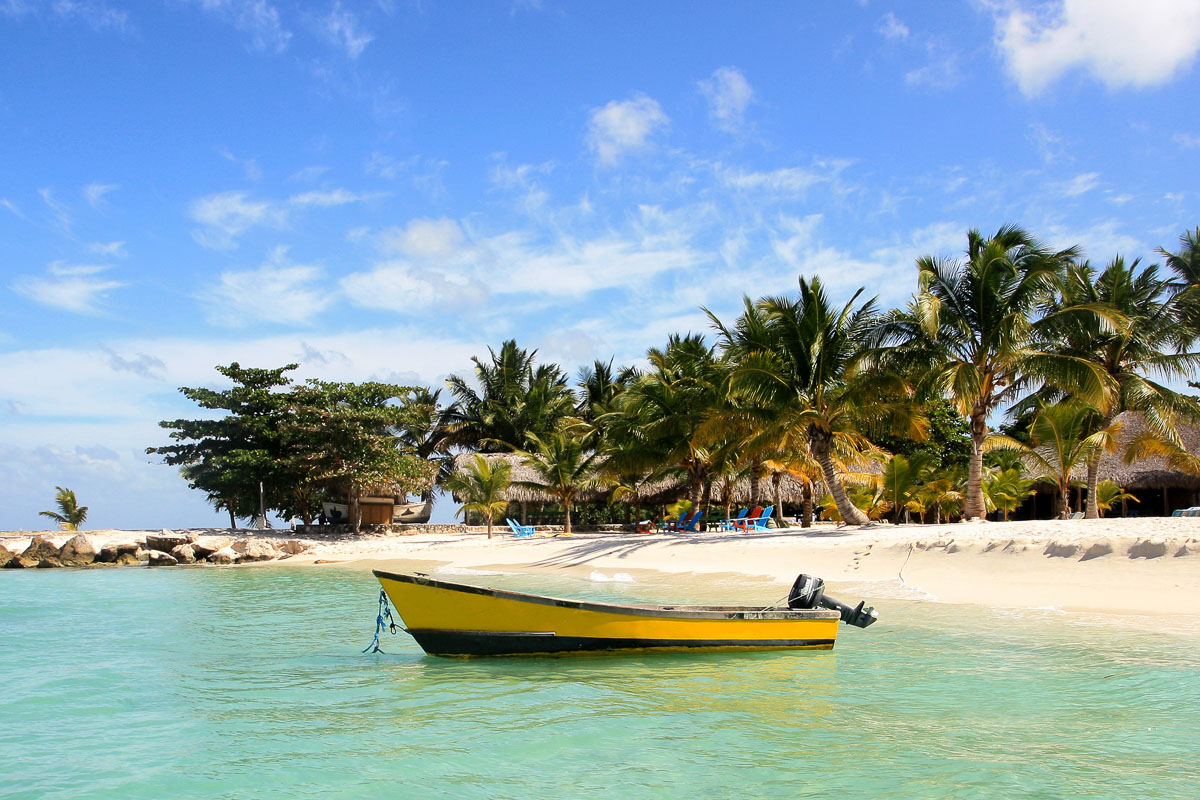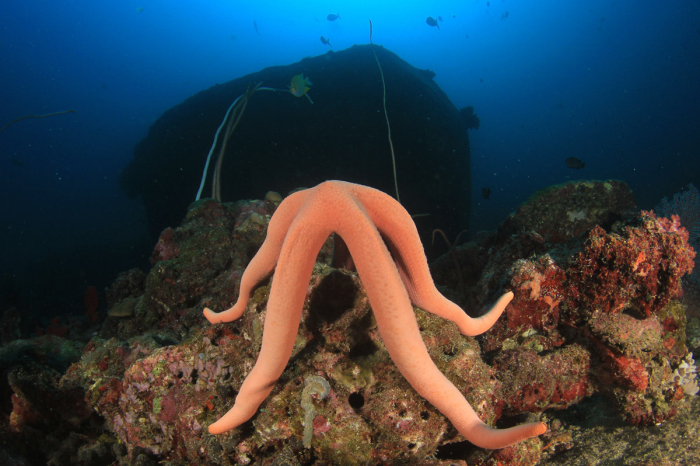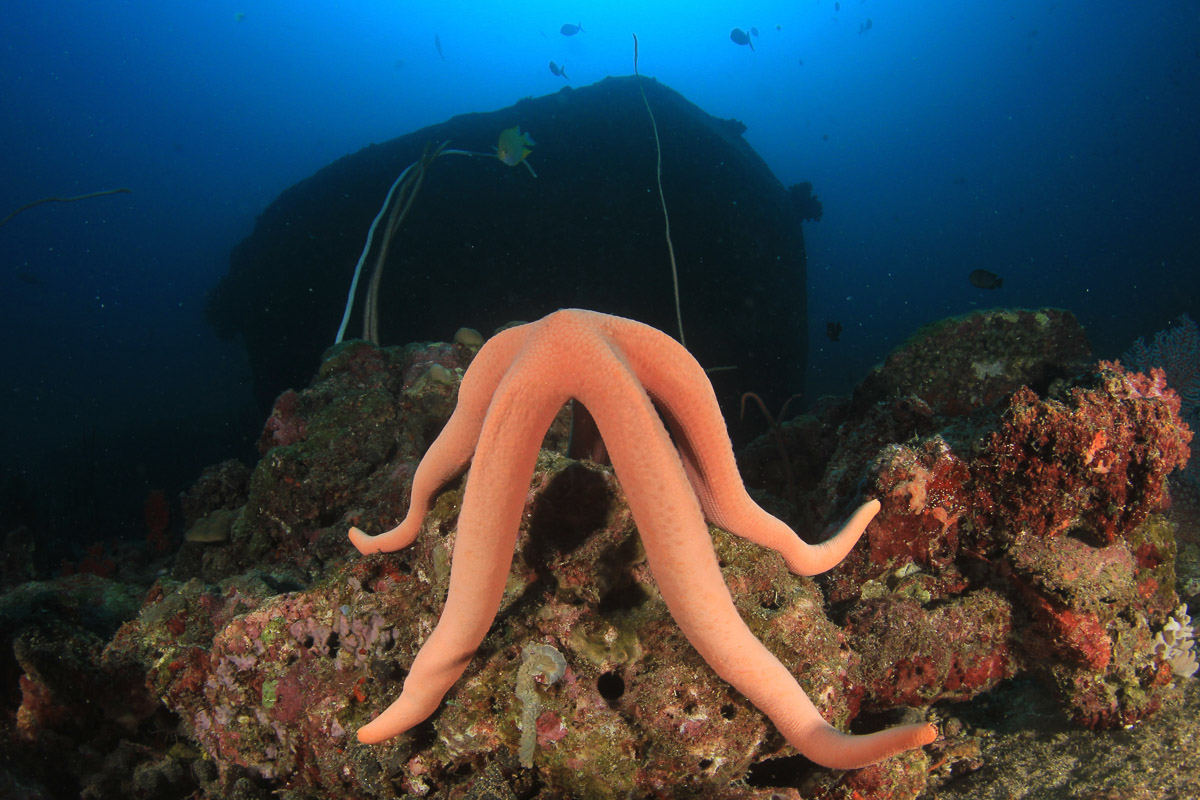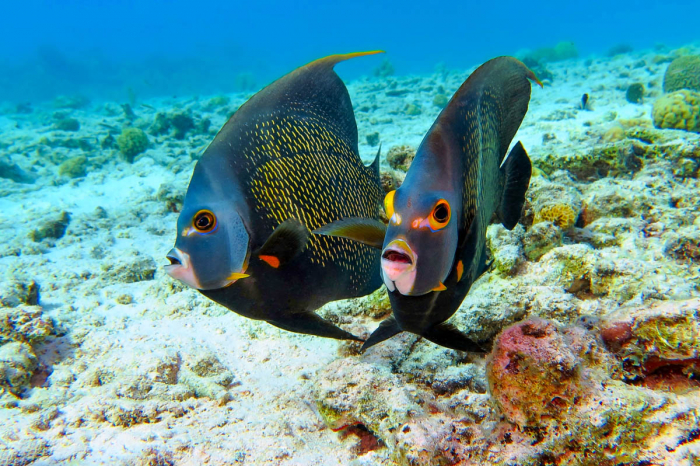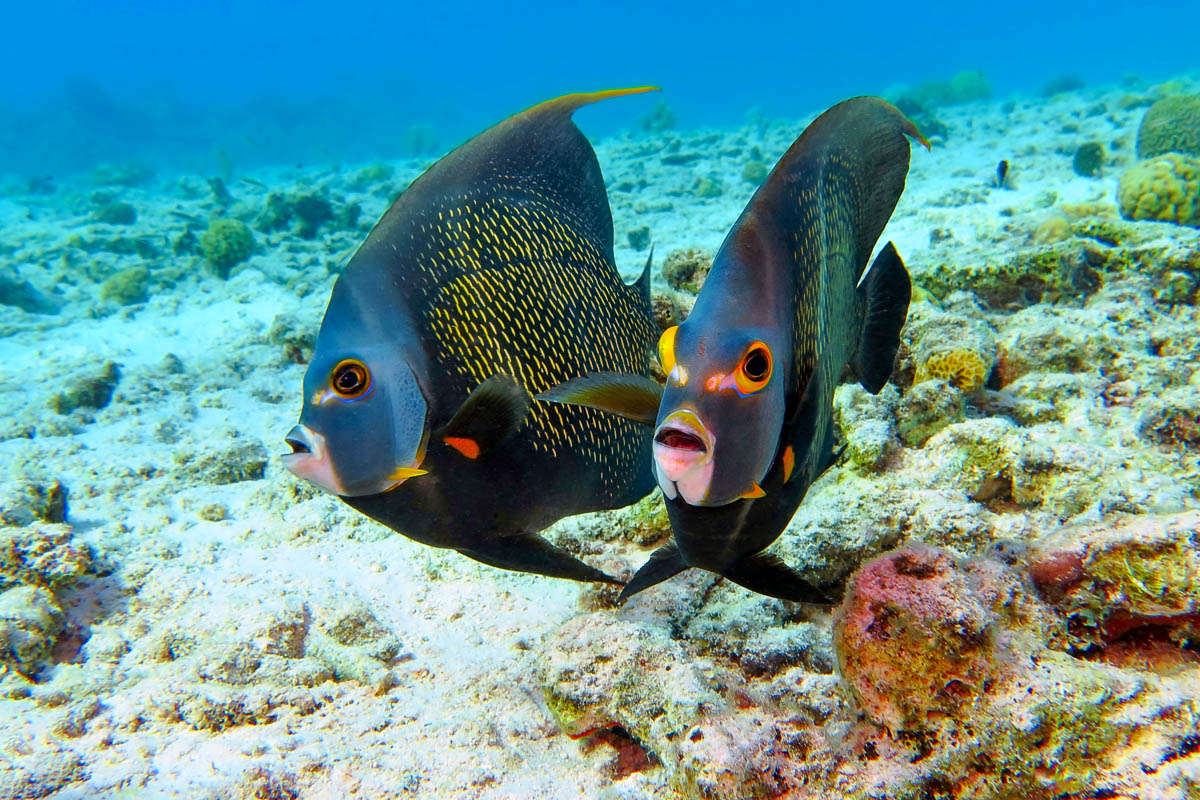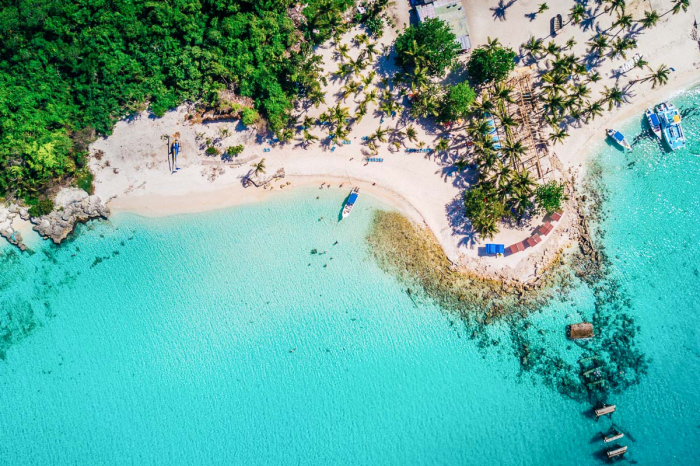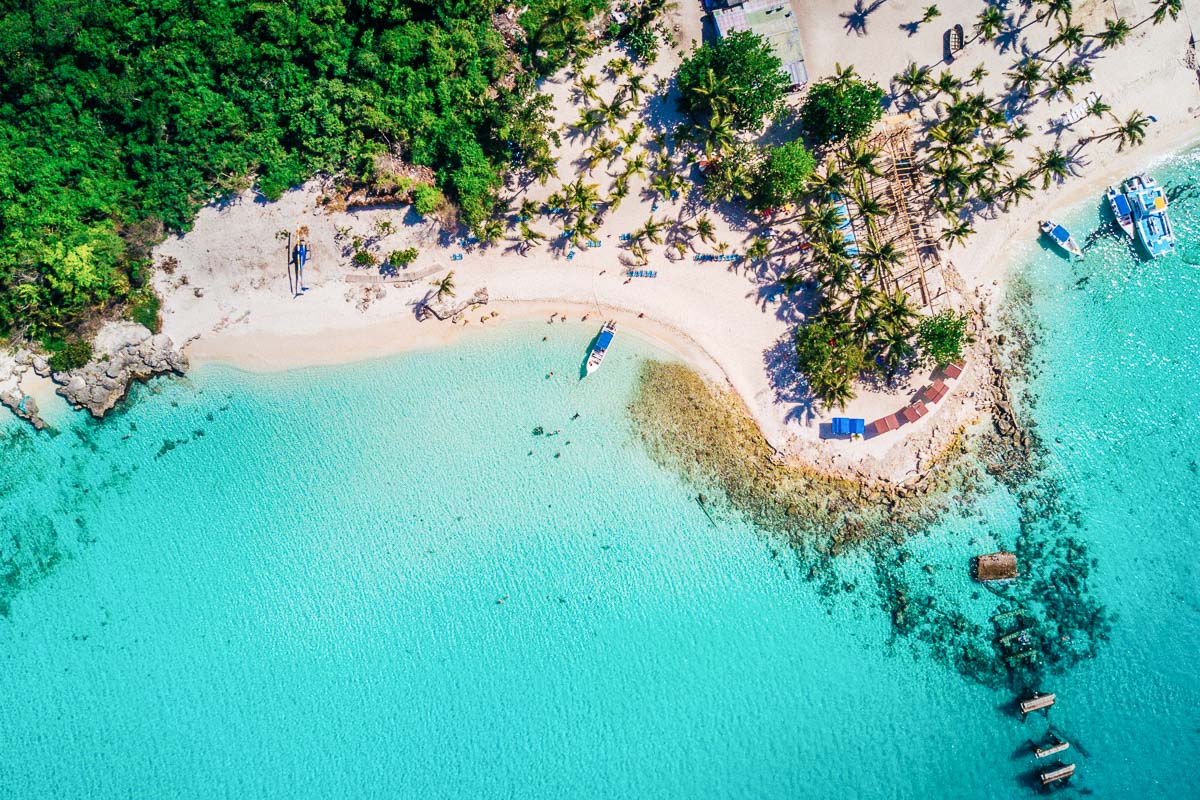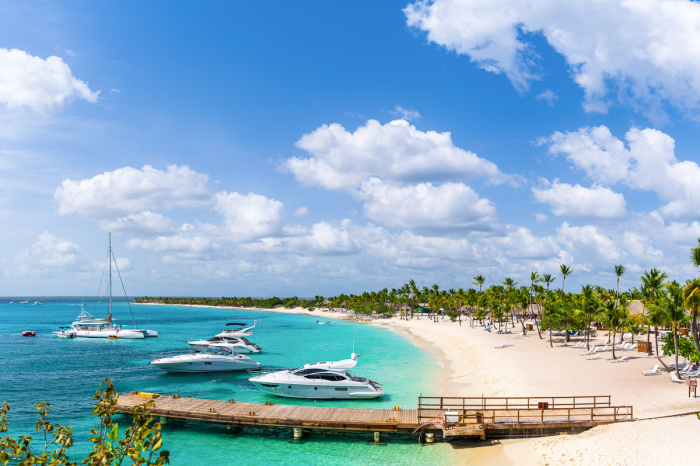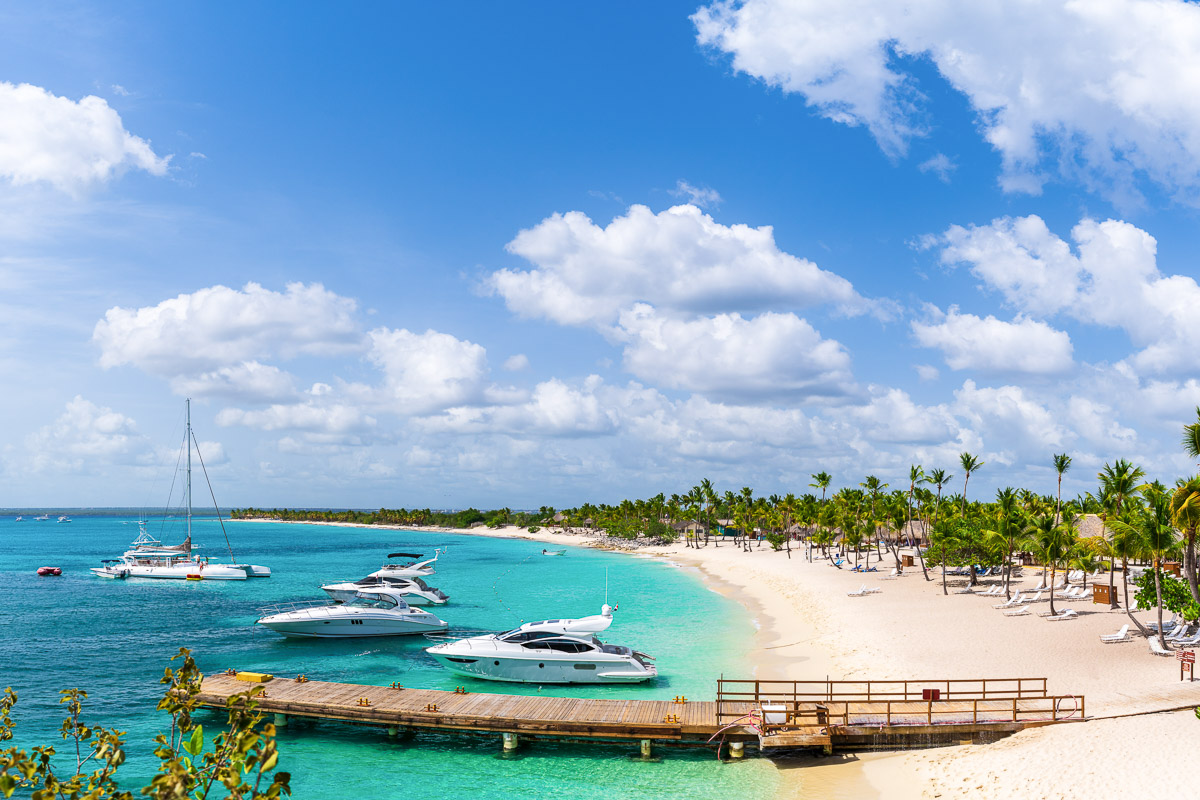 Diving Environment
Level
Beginner to Advanced
Diving Season
December to April
Top tips

Several cave systems in the region are open to exploration by experienced technical divers. 
Bayahibe has a reputation for its delicious seafood cuisine, with the likes of fresh lionfish on almost every menu.
About Bayahibe
Bayahibe is situated on the southeast coast of the Dominican Republic, some 15-kilometres away from La Romana, and is often said to be the quieter counterpart to the popular city of Punta Cana. Facing the calm Caribbean Sea and protected from the Atlantic Ocean by the Parque Nacional del Este, Bayahibe enjoys the perfect beachfront location, making it an ideal spot for a sun-soaked getaway. But the benefits of Bayahibe's privileged position don't end there, because this secluded settlement is backed by a stunning natural setting of diamond-white sand, freshwater springs, and jungle-covered caves.
Once a secluded fishing village, Bayahibe has pivoted towards tourism in recent years and is quickly becoming one of the country's most popular vacation destinations. But, with its scenic origins forming part of the allure, this charming coastal getaway seems unwilling to expand beyond recognition. From the pastel-coloured wooden houses to the quaint street craft stalls and friendly fishermen, Bayahibe still boasts a distinctly Dominican flavour. Yet the settlement's refined restaurants, inviting accommodations, and Blue Flag certified beaches ensure even the most discerning visitors are appeased.
Getting there
Bayahibe is situated in between the Dominican Republic's two major airports – with Santo Domingo around a 90-minute drive to the west and Punta Cana roughly an hour's drive to the east. The international airport in Santo Domingo receives regular flights from as far away as Frankfurt, Paris and Madrid, as well as Montreal, Toronto, New York, and of course, Miami. Flights also arrive from throughout Central and South America, as well as elsewhere in the Caribbean. Punta Cana's international airport is equally well connected, with direct flights arriving from London, Amsterdam and Zürich, as well as Vancouver, Buenos Aires and São Paulo.
La Romana's international airport lies just 15-minutes from Bayahibe by car and, while smaller than Santo Domingo and Punta Cana, also receives direct flights from countries as far away as Germany, Italy and Canada. All three airports provide easy access to Bayahibe by road, with buses, taxis, and car hire all viable travel options. The village itself is quite compact, meaning most places are within walking distance. But if you're looking to venture further afield, taxis, boats and buses are likely a better option. Rental cars can also be organised from the airport, with one or two additional options within Bayahibe.
Where to stay
Visitors to Bayahibe can find almost any kind of accommodation they desire, from cosy guest houses dotted throughout the village, to a variety of hotels, villas and apartments available to rent. The ultra-luxury resorts are fewer in numbers here than they are in nearby La Romana, but a small selection of five-star hotels can still be found strung out along the coast between Bayahibe and Dominicus. In any case, the relatively restrained development of such expansive resorts helps to keep this area peaceful and picturesque.
When to dive Bayahibe
Bayahibe is a fantastic year-round vacation destination with consistently pleasant temperatures and reliable diving conditions. As with many tropical destinations, the two main seasons here are dictated by the amount of rain, with the dry season running from December through April and the wet season spanning June through November – though thankfully, downpours are typically short-lived and cause minimal disruption to diving. Keep in mind that hurricane season also runs between June and November, and strong winds can cause choppy conditions and reduced visibility.
Overall, Bayahibe delivers quality scuba diving experiences no matter what time of year you visit. But, for optimal conditions along the south coast and the least chance of tropical storms, the dry season is by far your best bet. 
---