Scuba diving in
Cabo Pulmo
Cabo Pulmo might be Mexico's most inspiring conservation story. Once fished to the brink, this reserve now offers incredible diving with bull sharks, mobula rays, and jacks schooling by the hundreds.
Highlights
Dynamic diving with swirling tornados of jacks, bull sharks, and mobula rays
Laid-back ambience with a focus on conservation and low-impact tourism
Intimate experiences in the water, with a limited number of boats and divers permitted each day
Easy-going conditions compared to much of Baja with calm, shallow reefs
If you're up for an adventure, Cabo Pulmo scuba diving won't disappoint. This quaint fishing village cum eco-resort sets a new standard for underwater experiences in Baja California. This is one of the healthiest reef ecosystems you'll ever see, looking much like the rest of Mexico's Pacific did decades ago. Divers can expect swirling tornados of jacks, vast shoals of snapper and grouper, mobulas, bull sharks, and California sea lions. Plus, the park is a low-impact paradise above water as well, offering uniquely sustainable experiences on the Sea of Cortez' wild coast.
Diving in Cabo Pulmo
Schooling reef fish

Year round

Devil ray

April - July

and

November - January

Plentiful reef life

Year round
There are just under 20 dive sites within the national park, including reefs, boulder fields and sand flats, and an underwater canyon. Many of Cabo Pulmo's reefs begin in just 15 metres of water, making them easily accessible for divers of all certification levels. Some current is present all year round here, and most of the park's exploration is done via drift diving. As a result, this destination is ideal for intermediate divers, and makes for an exciting place to further your scuba skills!
Visit El Cantil for the park's most interesting topography - a series of miniature canyons and walls. Or, head offshore to El Bajo and Meros - a pair of seamounts famous for their thriving coral gardens, sea turtles, schooling reef fish, and rare encounters out in the blue. El Vencedor is the park's most famous site - named for the remains of a small cargo ship that sank here nearly 40 years ago. This is the most reliable place to see Cabo Pulmo's resident bull sharks, as they gracefully cruise the ocean floor.
In addition to its famous sharks, Cabo Pulmo is well-known for its massive schools of jacks, snapper, and grouper. For your best chances of observing these multi-story tornados, you'll head to the park's outer reef sites like Esperanza and El Cien. In these deeper waters, the shoals can often be seen from the surface - allowing groups to descend straight into the action.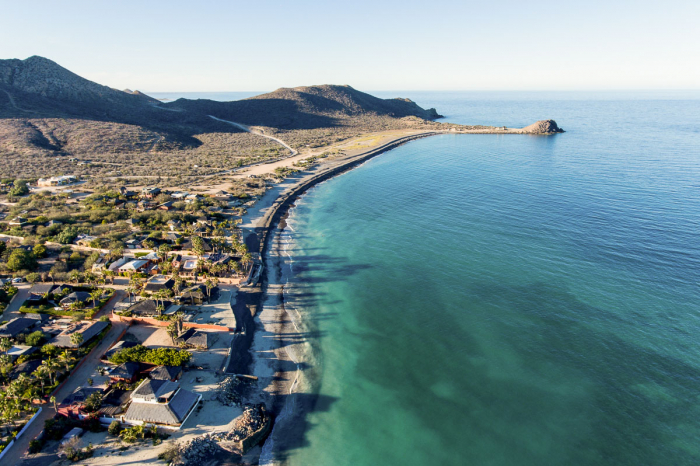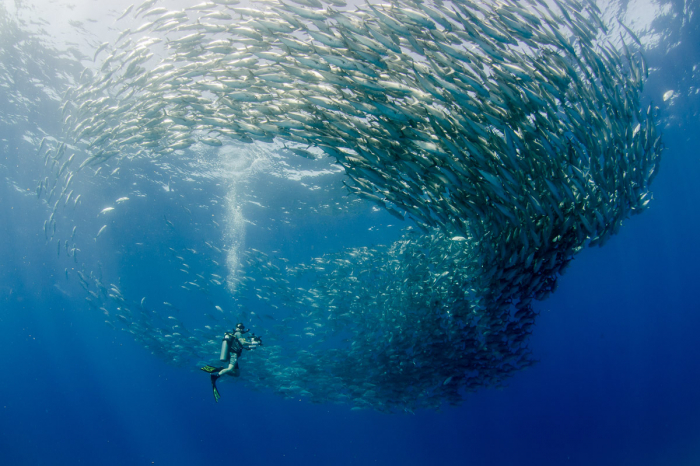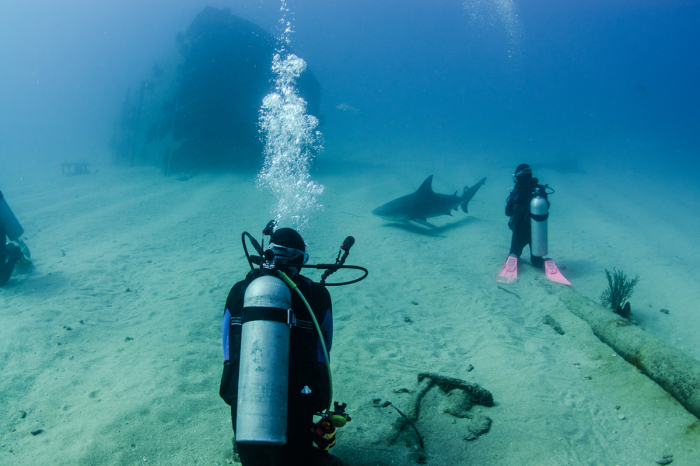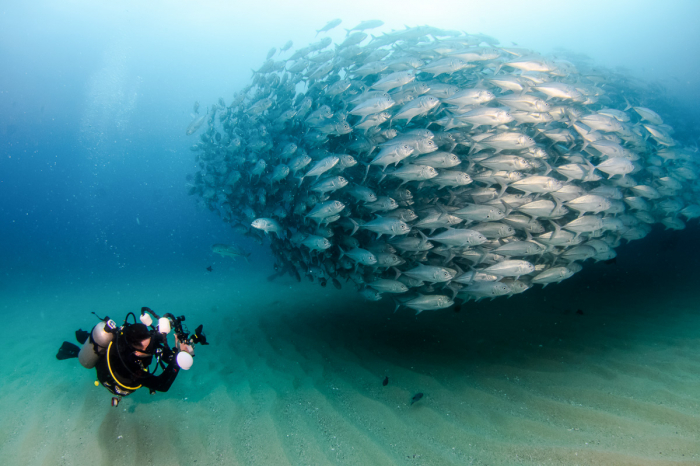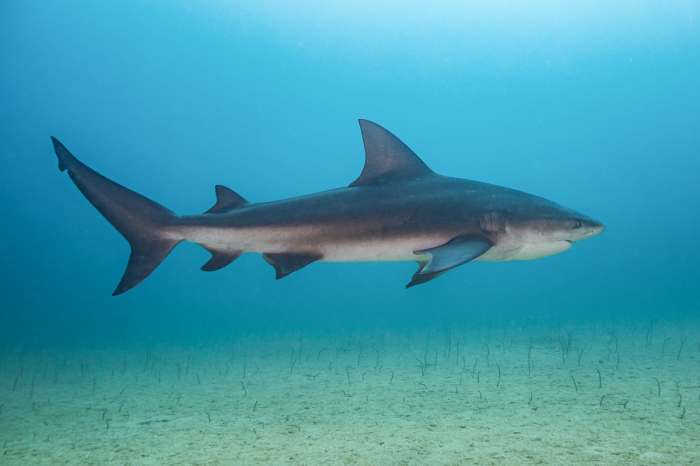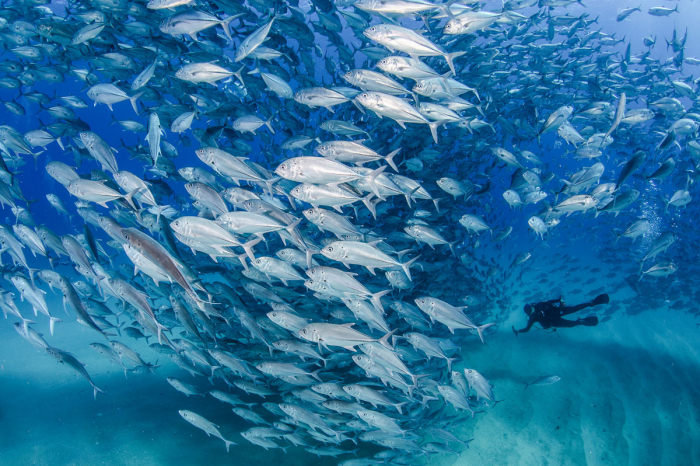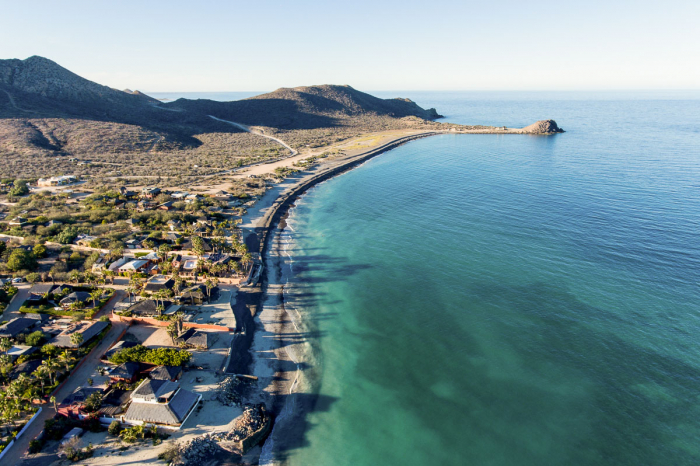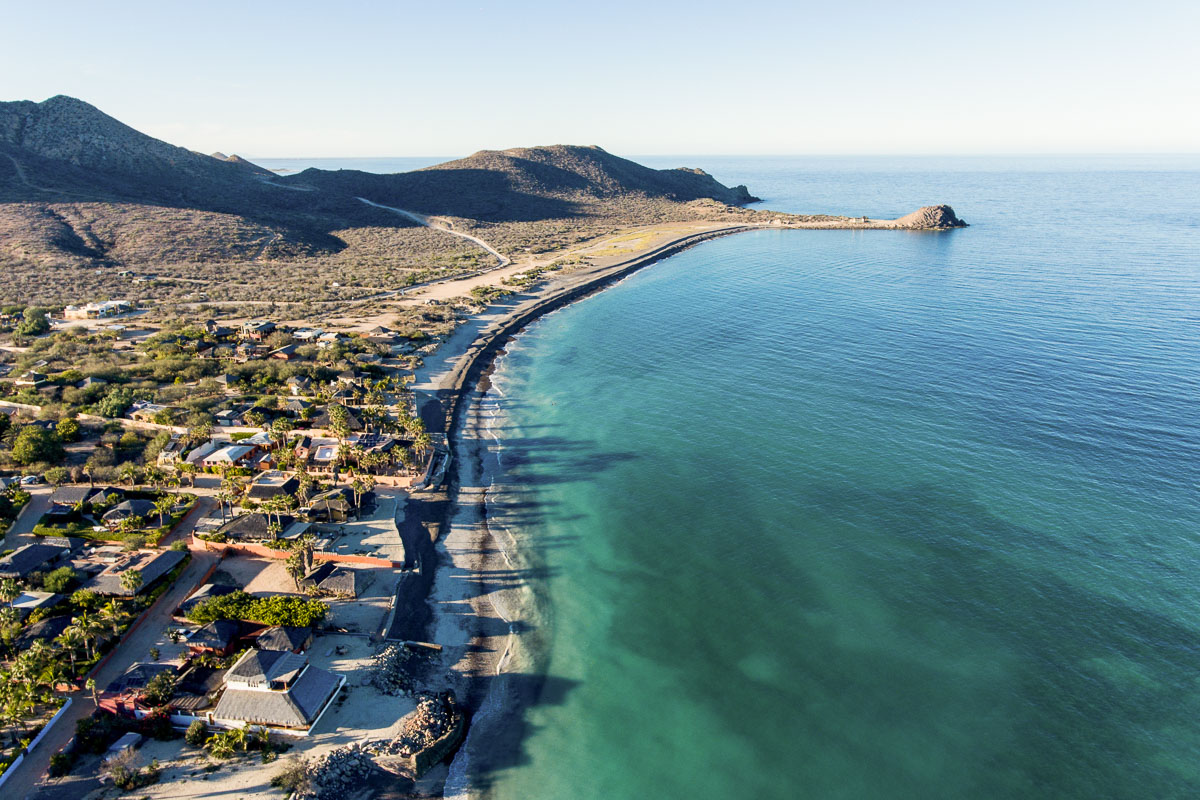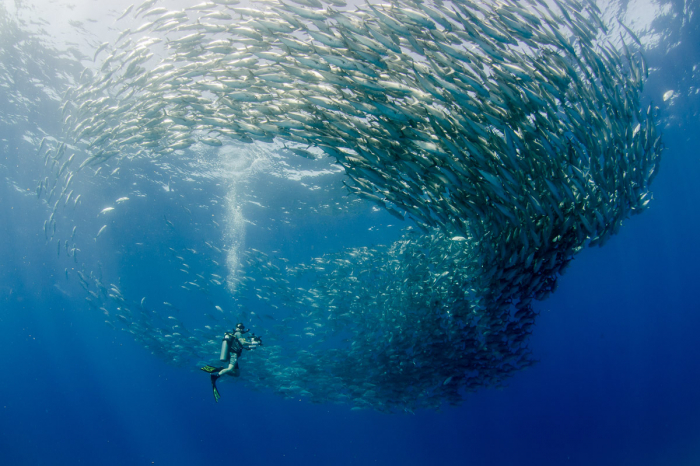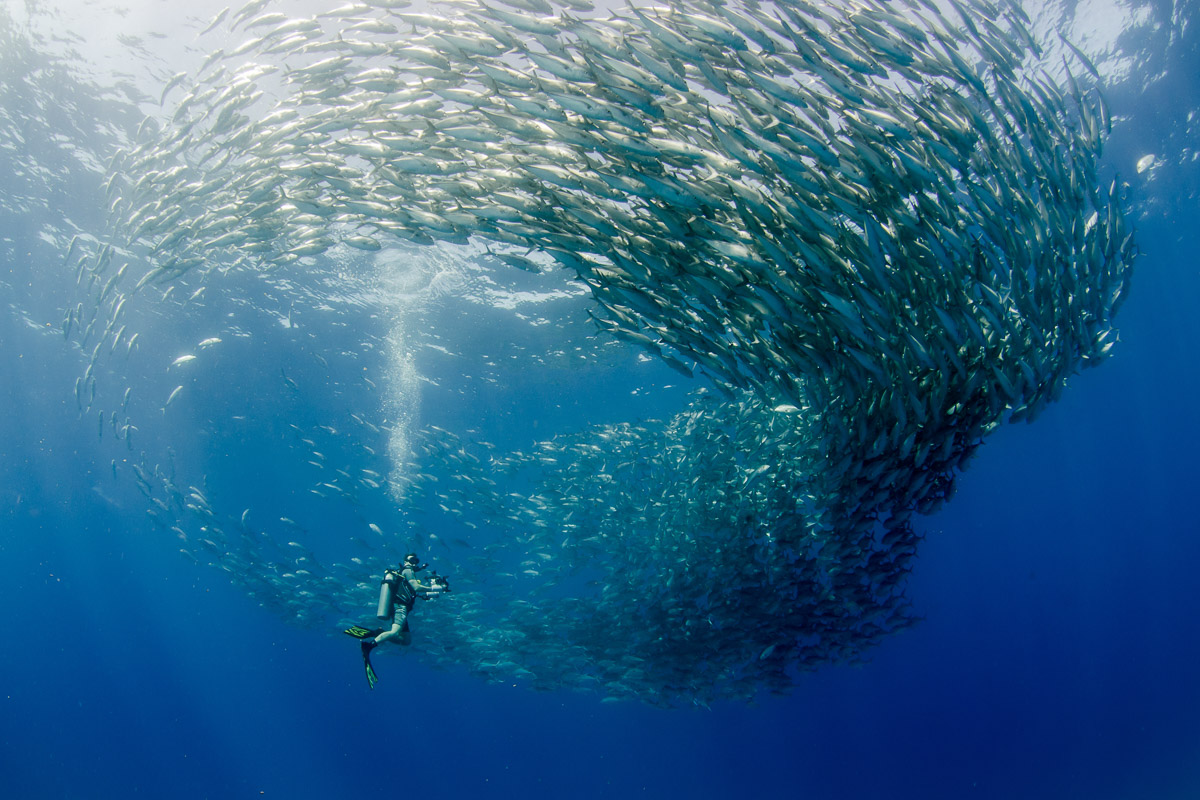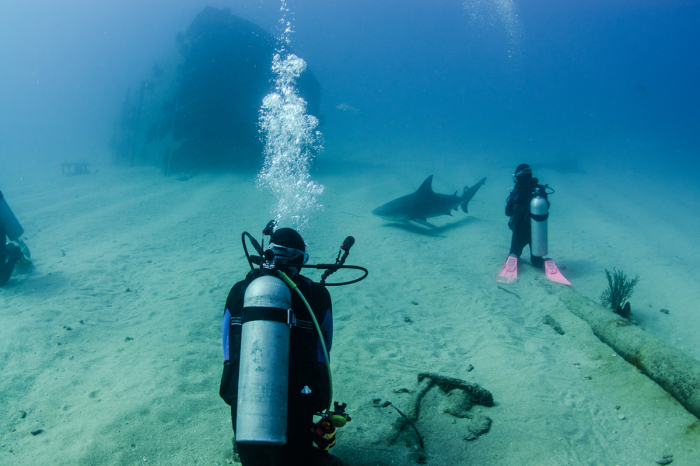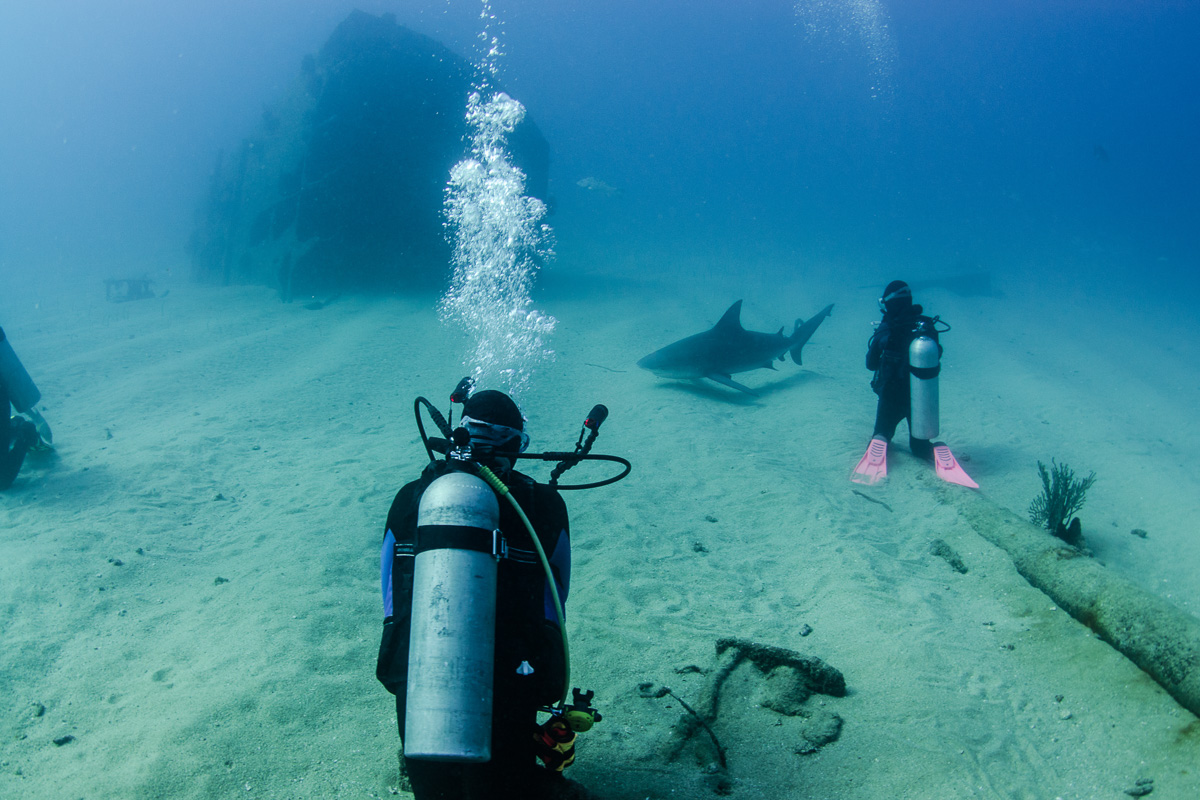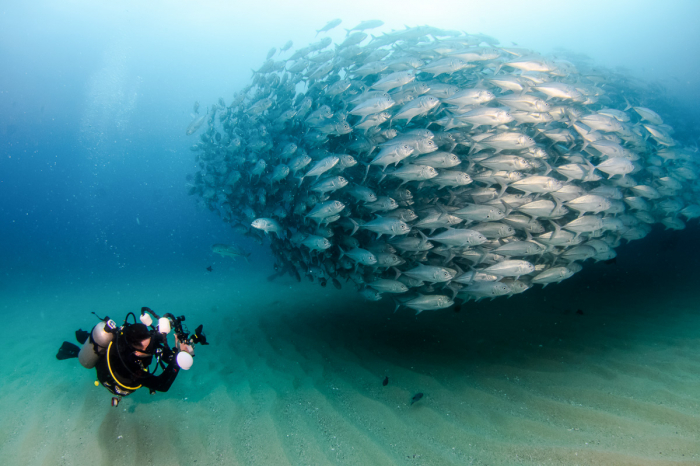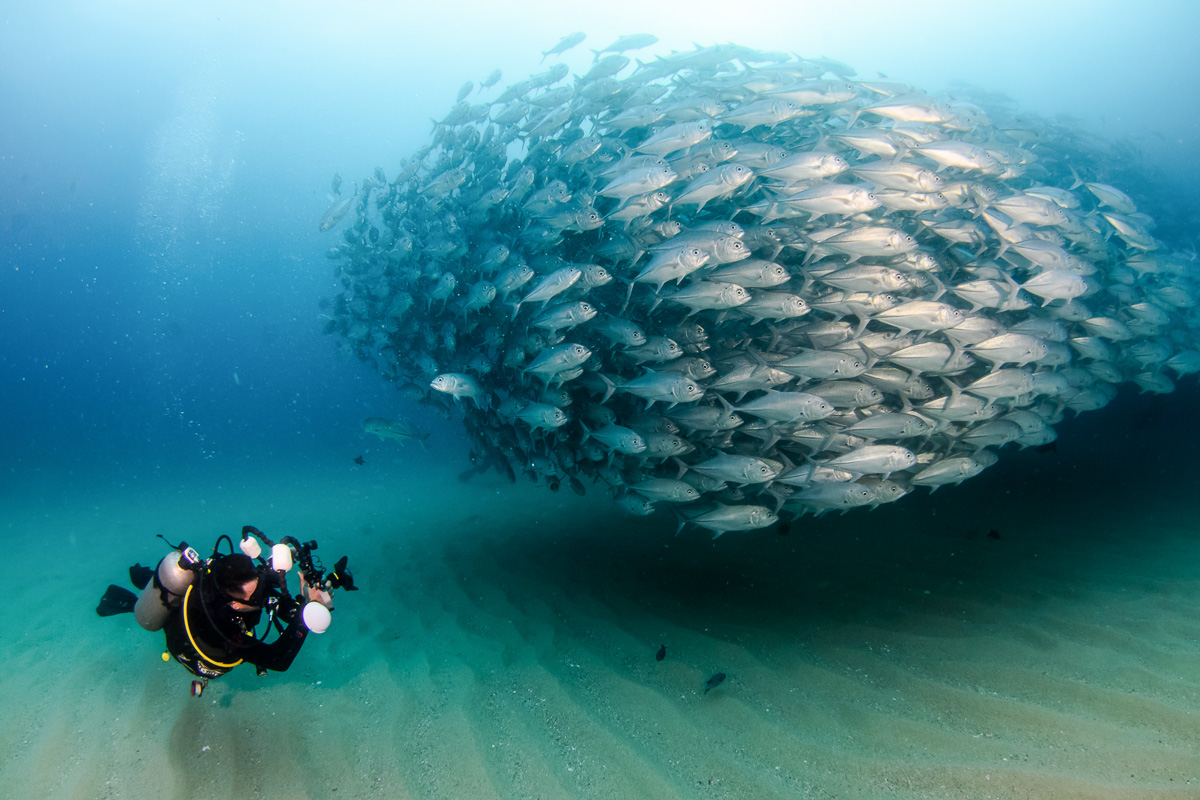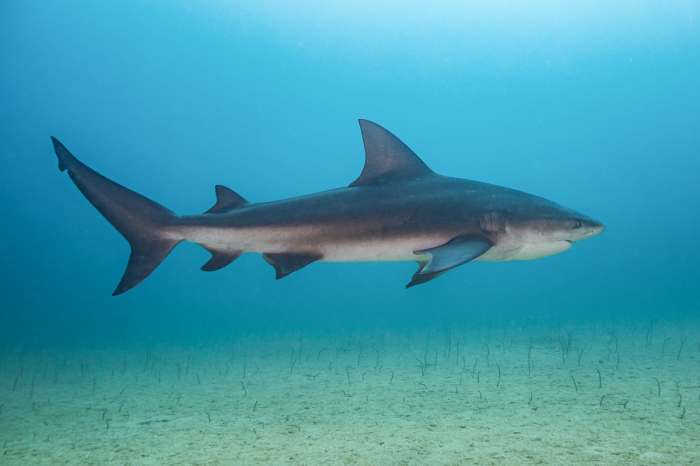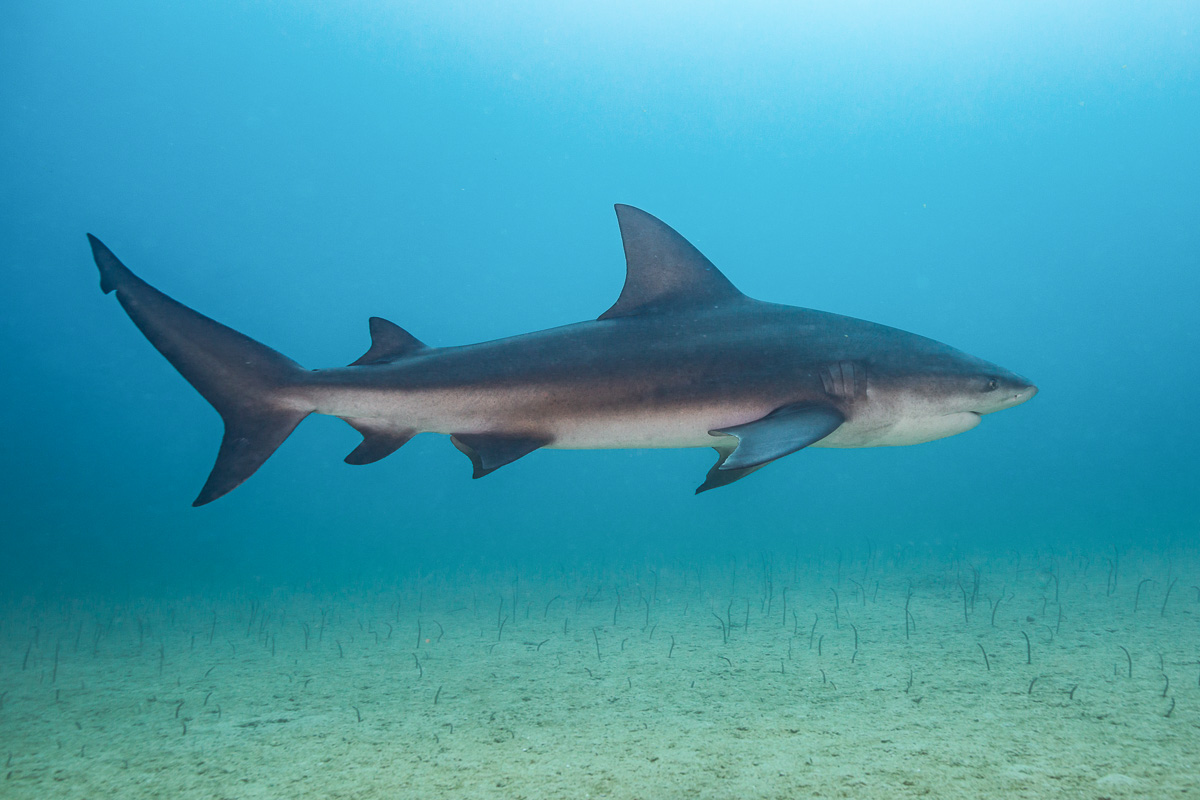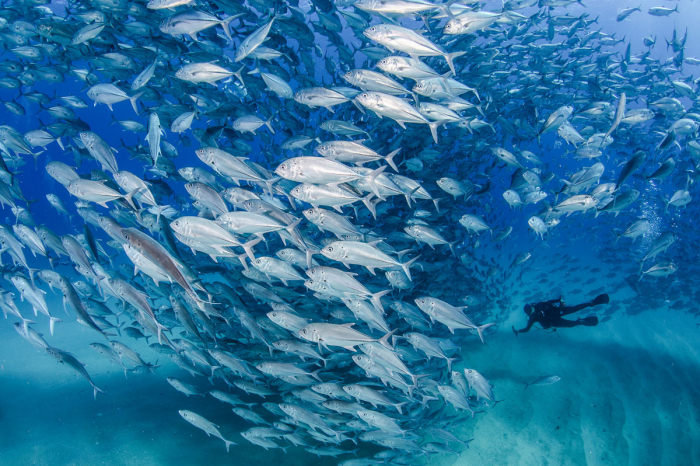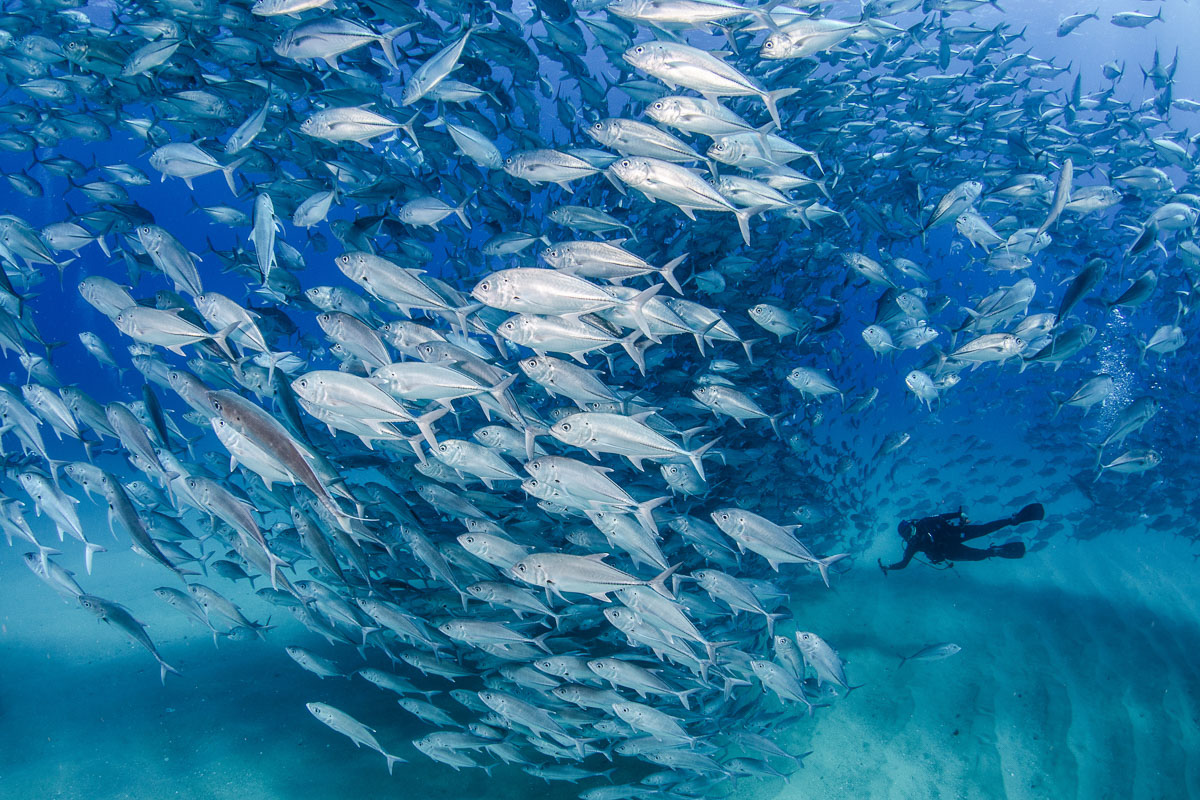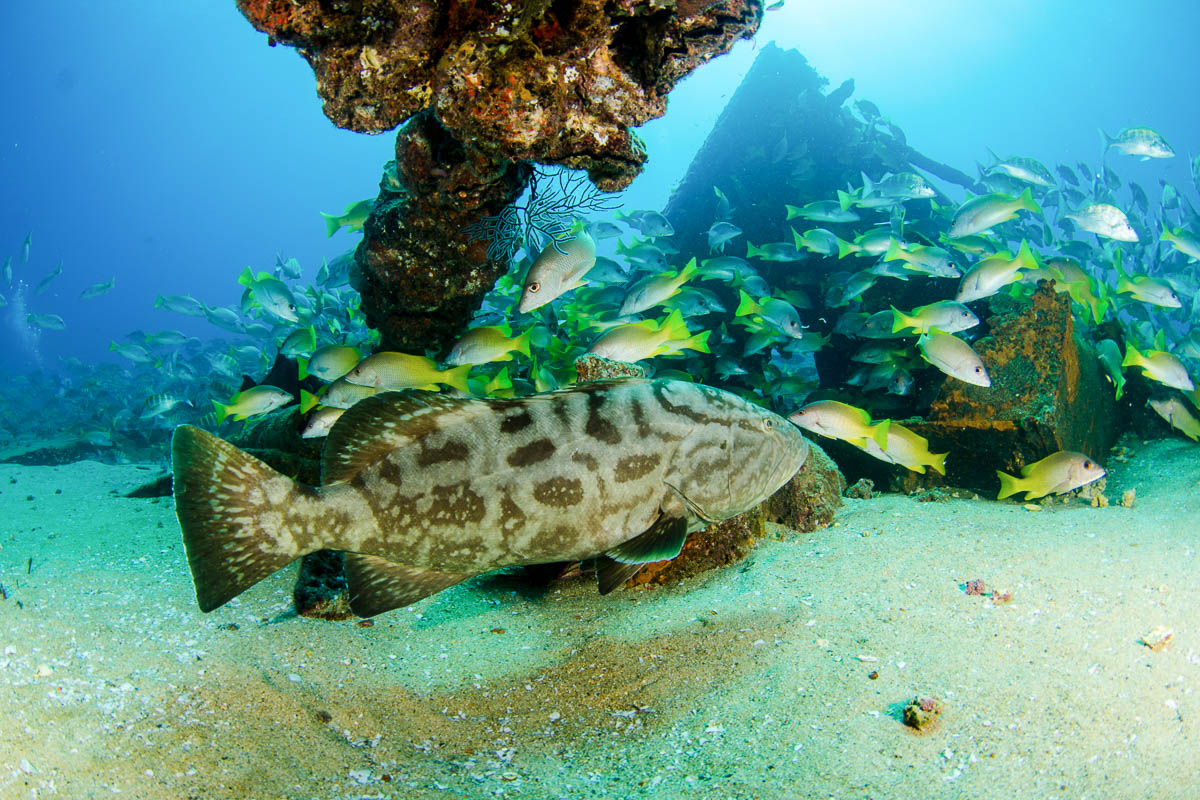 Diving Environment
Type
Reefs, pinnacles and blue water
Level
Intermediate to advanced and beyond
Top tips

Cabo Pulmo National Park enforces a strict no-touch policy and maximum dive times of 45 minutes.
Head to the outer reef's challenging sites like Esperanza and El Cien for bluewater diving and big fish action!
You'll want to stock up on all the essentials before your visit - shopping is scarce in this remote region.
This destination is ideal for divers who don't enjoy long boat rides - most sites are ten minutes or less from shore.
About Cabo Pulmo
Were it not for the national park, Cabo Pulmo likely wouldn't exist. Once nothing more than a remote fishing camp in decline, this is now Mexico's shining example of sustainable tourism on the Pacific. But, it's still pretty far off the typical tourist's radar.
Cabo Pulmo's reef system is estimated to be around 20,000 years old. Over 800 marine species call these unique waters home, with wildlife of all kinds, from minuscule macro to mighty megafauna. This incredible biodiversity is proof that ecotourism pays off and is the product of decades of strict marine park protection above and below water.
As a tourist destination, Cabo Pulmo still feels pretty off-the-grid. Electricity is limited, with most hotels operating on solar systems and generators, and you won't find much in the way of Wi-Fi or cell phone reception. Water is also a scant resource in this arid desert climate, and park-wide efforts are taken to conserve as much as possible - so no five-star spas, either. Instead, plan your trip with adventure in mind. Desert trekking, sea kayaking, mangrove tours, whale watching, and other outdoor pursuits take centre stage here!
Getting there
Cabo Pulmo lies well off the beaten path, about two hours by car from Cabo San Lucas or La Paz. Most visitors fly into San José del Cabo first. This airport serves as the region's international transit centre - with regular flights connecting with the United States and Canada, Western Europe, and Asia. From the airport, you can reach Cabo Pulmo by rental car, taxi, or private shuttle.
Once you arrive in Cabo Pulmo, you'll find everything well within walking distance. In fact, the town is so small that you won't find any regular taxi service or private transport companies. Instead, come prepared with comfortable walking shoes and plenty of sun protection. Bicycle rentals are available at many hotels and dive centres, as well.
Where to stay
Thanks to its geographic isolation, large-scale resorts and mainstream tourism have yet to arrive in Cabo Pulmo. The town remains hardly more than a sleepy fishing village, dotted by dive centres and eco-hotels, but more accommodations do pop up each year. Stay close to the marina and park headquarters if you prefer to roll straight out of bed and onto a dive boat.
You'll find a small selection of rustic and sustainable resorts, boutique hotels, hostels, and even tent camping in Cabo Pulmo. All of the park's lodging follows an environmentally responsible model, using limited water and solar power - so don't expect to find a ton of high-end creature comforts, no matter where you stay. The whole of Cabo Pulmo's town centre can be walked in a matter of minutes - with just a handful of restaurants and shops, and no loud bars or nightclubs.
Cabo Pulmo diving seasons and weather
While conditions in the Sea of Cortez vary significantly by the month, there is something to see in Cabo Pulmo all year round. Water temperatures within the park fluctuate between a balmy 29°C from June to November and a frigid 18°C in March. During the coldest months, cold thermoclines encourage algae to bloom, attracting marine life including whale sharks and mantas, and beckoning the park's famous bull sharks into the shallows.
Cabo Pulmo experiences less of a seasonal shift in tourism than the rest of Baja California. But, there is still a distinct peak season from October through January. Conditions are at their best during these months, with migratory marine mammals on the surface, in addition to all the park's legendary wildlife. But, with a limited number of boats allowed to explore Cabo Pulmo per day, you might have to wait a day or two for permits to visit the park's most in-demand sites!
From April to July, visibility is lower, and water temperatures plummet. But, there's still plenty to see underwater, and you won't have to worry about competition over dive sites. And, because most of Cabo Pulmo's dive sites are just minutes from the shore, the park is less affected than the rest of Baja California by Mexico's Pacific wind and storm season, which can impact the entire peninsula between July and November.
Conservation
Cabo Pulmo National park is, without a doubt, one of Mexico's most inspiring stories of success when it comes to marine conservation. This now eco-focused village was once the centre of commercial and sport fishing in Baja California. In fact, so many fish were pulled from the sea each day here that the reef ecosystem all but collapsed during the 1980s. Then, in 1995, Mexico's president awarded Cabo Pulmo protected marine park status, halting all fishing and unsustainable tourism.
Over the years, as Cabo Pulmo started to bounce back, the park has slowly expanded. Now, these 7,000 hectares of land and sea are also a UNESCO World Heritage Site, and a Ramsar Wetland of International Importance. Cabo Pulmo was also designated as a part of Mission Blue's first "Hope Spot" - a privately monitored and maintained marine preserve. This multifaceted approach to conservation has helped Cabo Pulmo's ecosystem recover, and today the park represents the only surviving coral reef in the Gulf of California. Scientists also estimate that the region's biomass has increased by over 400% in the last 20 years, alone.
Diving and snorkelling within the park are strictly regulated with operators' site selection predetermined by a strict permitting system. This guarantees no more than two dive groups per site, and a limited number of boats visiting each day. Other park regulations include a maximum 45 minutes of bottom time per dive and a rigid no-touch no-take policy, requiring visitors to maintain two metres between themself and the reef at all times. The collecting of seashells, plants and animals, and artefacts is prohibited above water, as well.
---