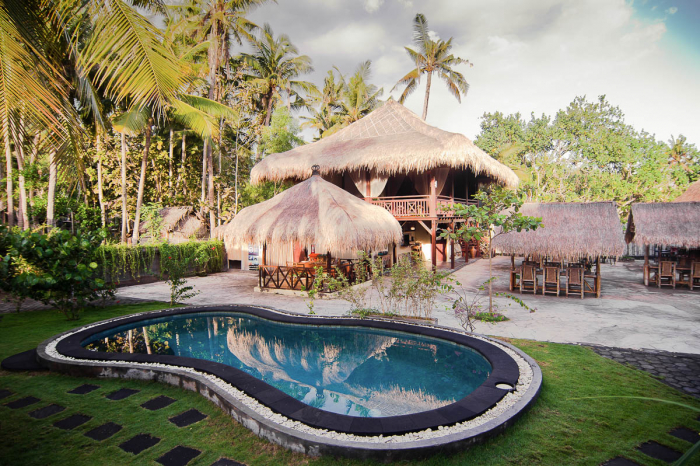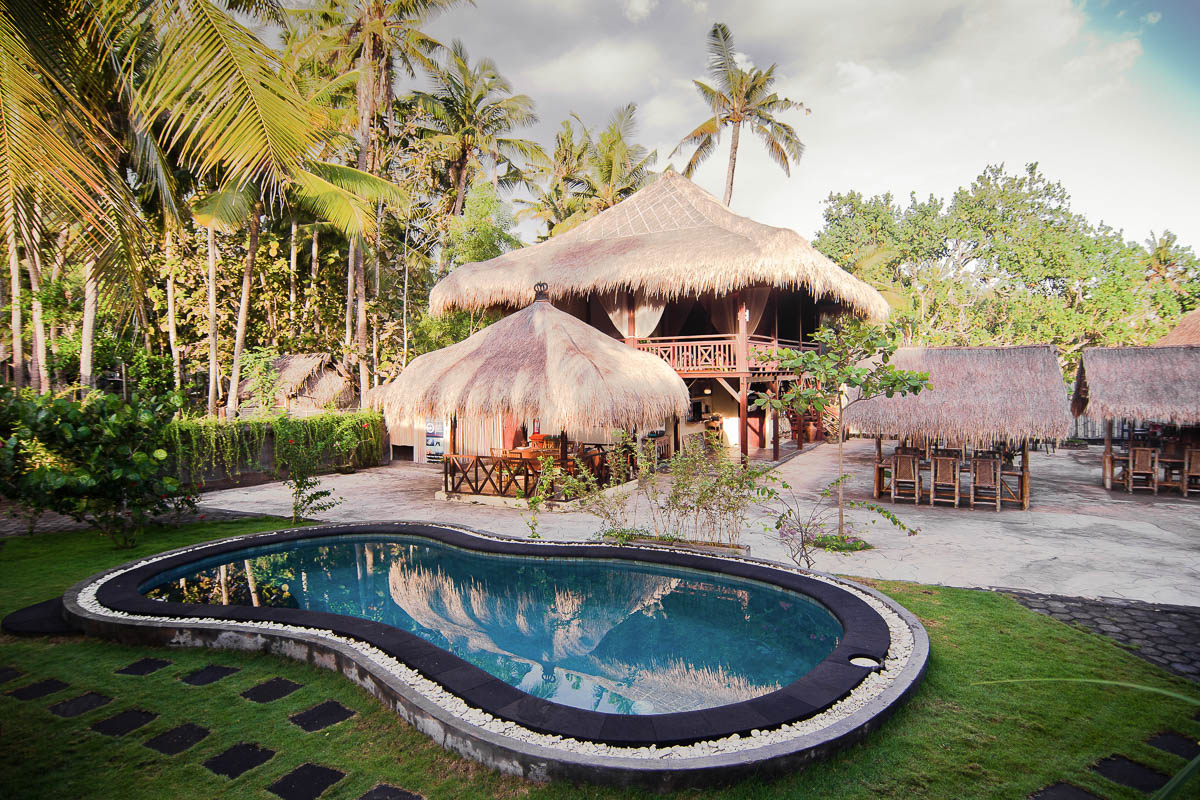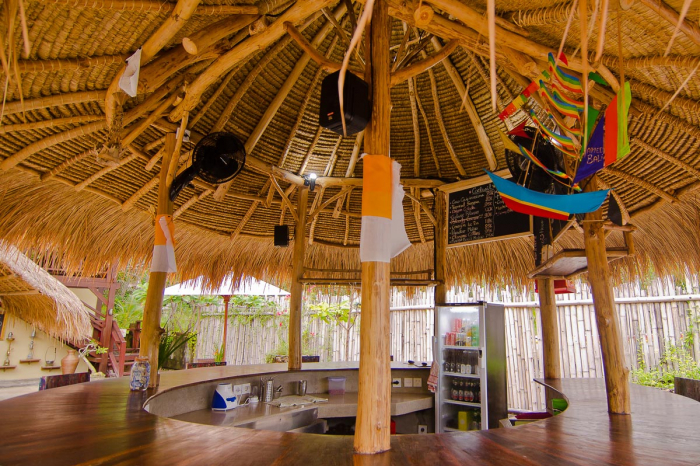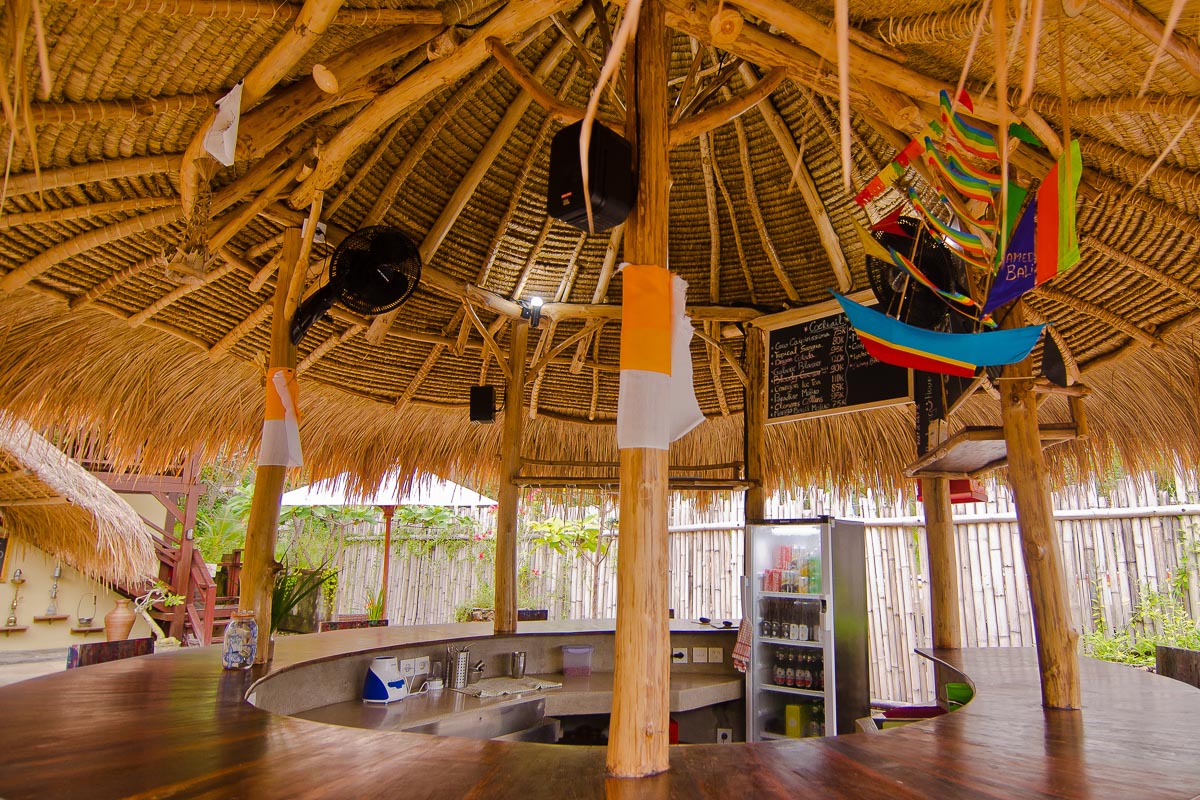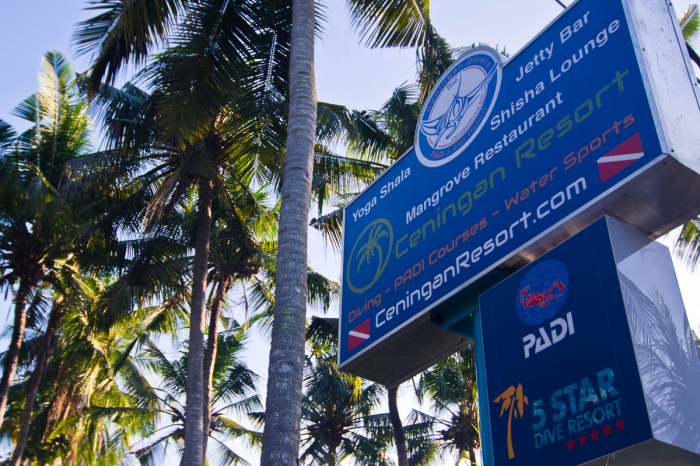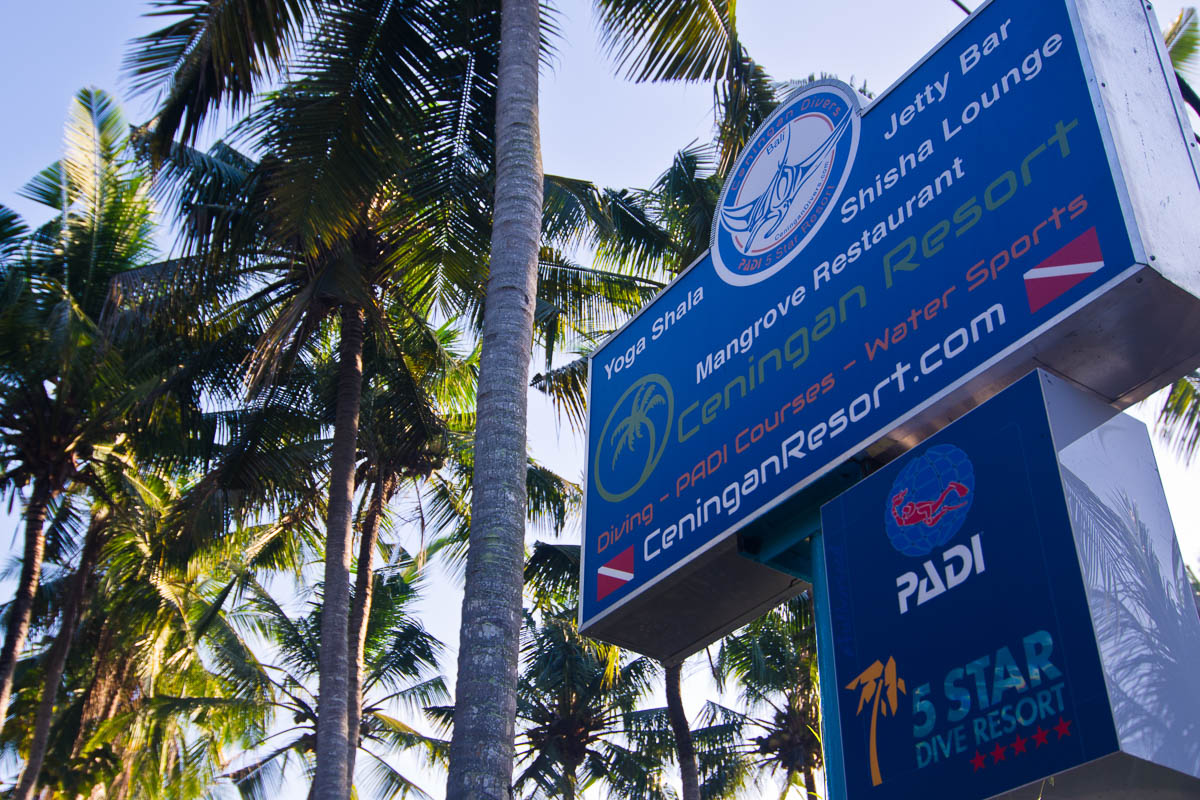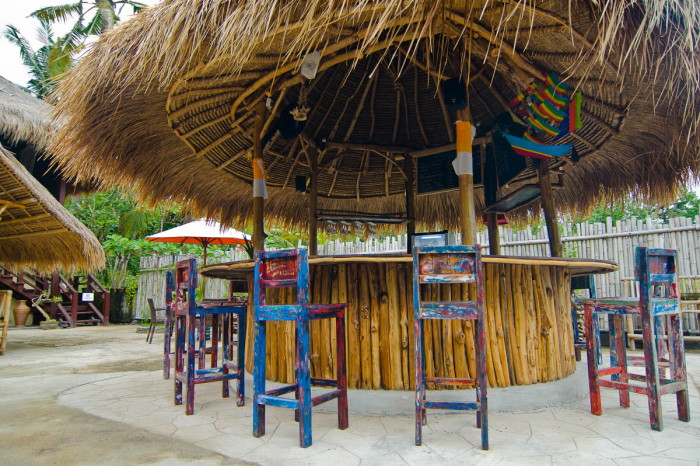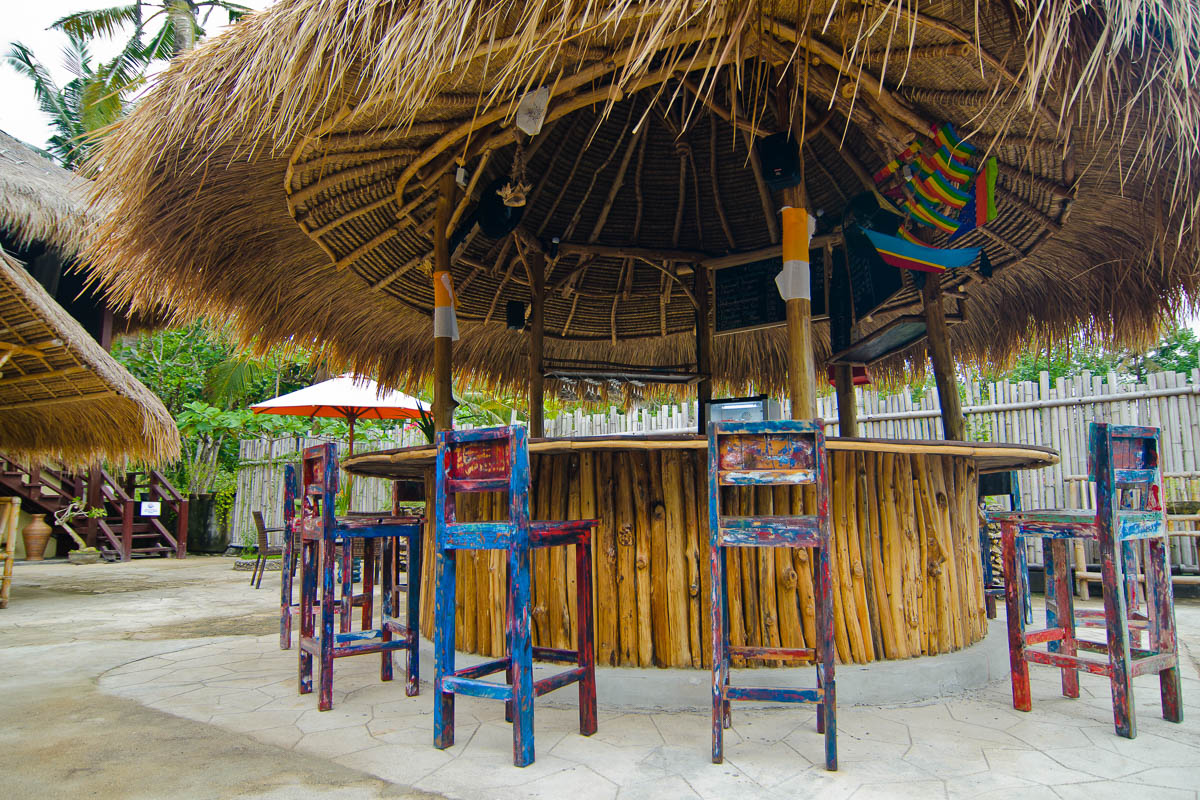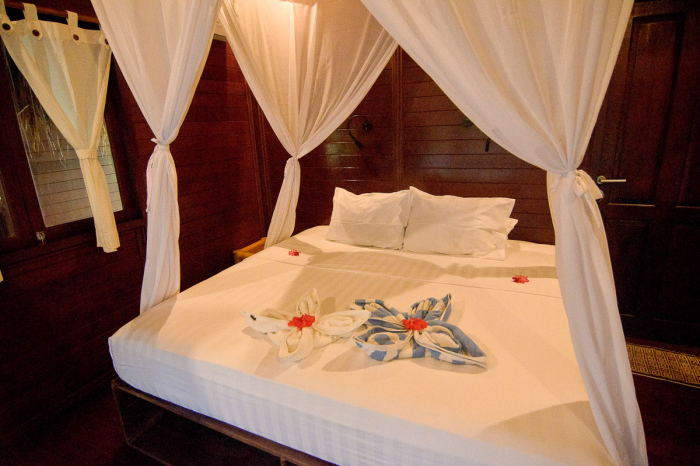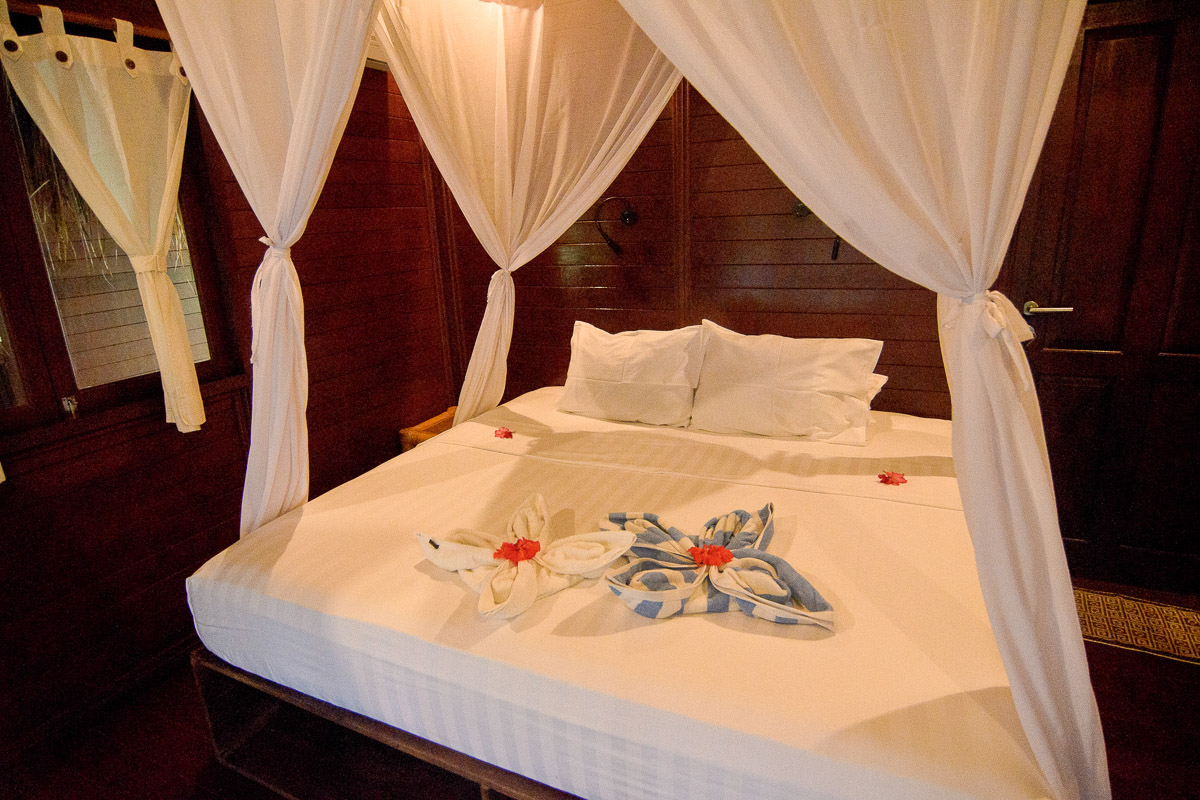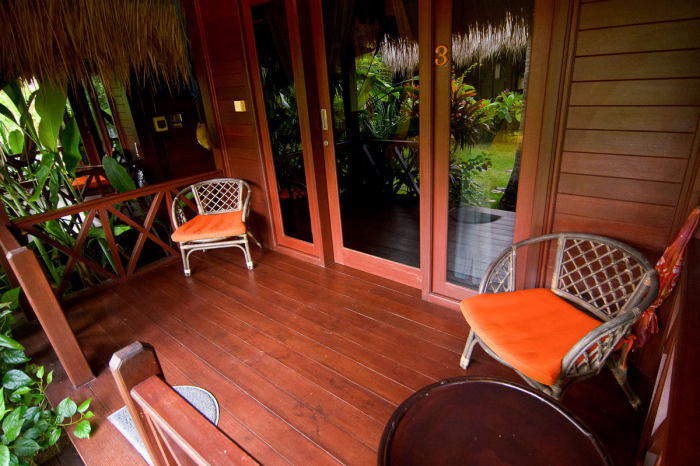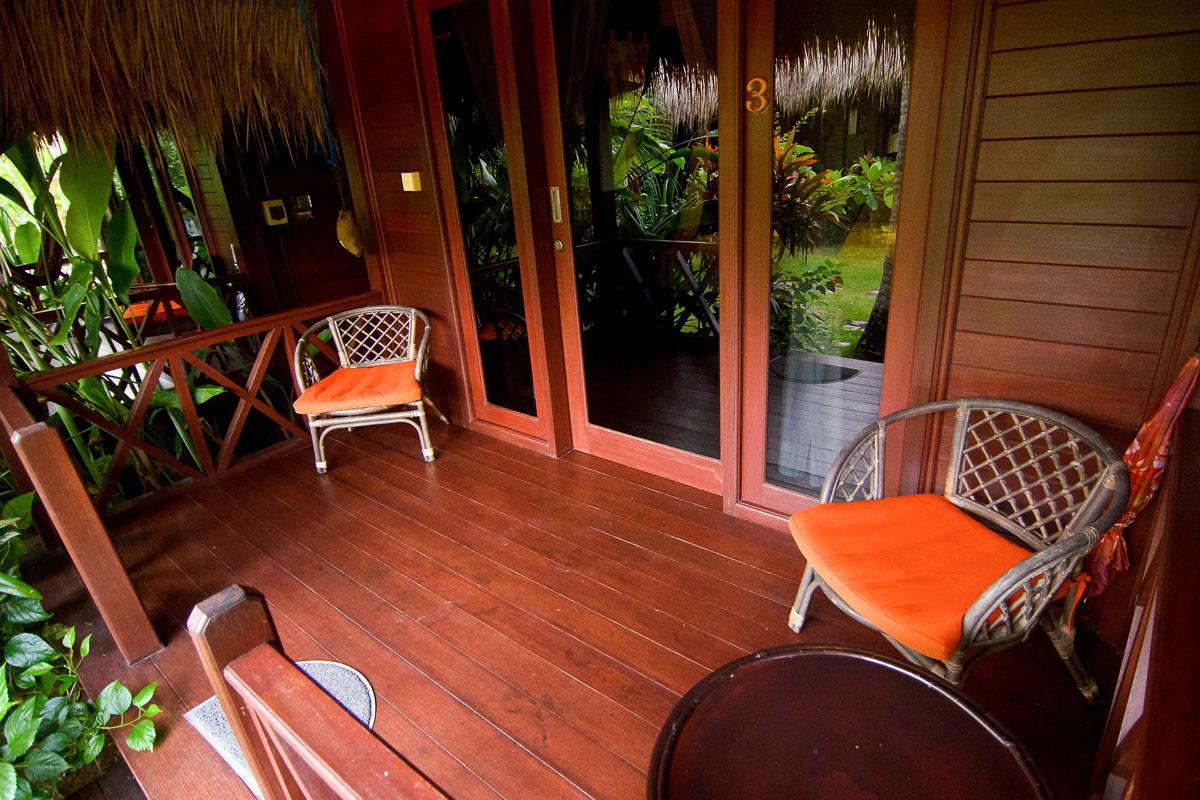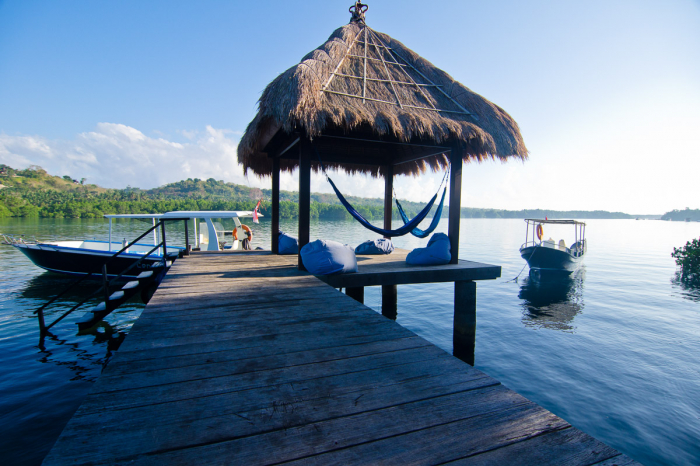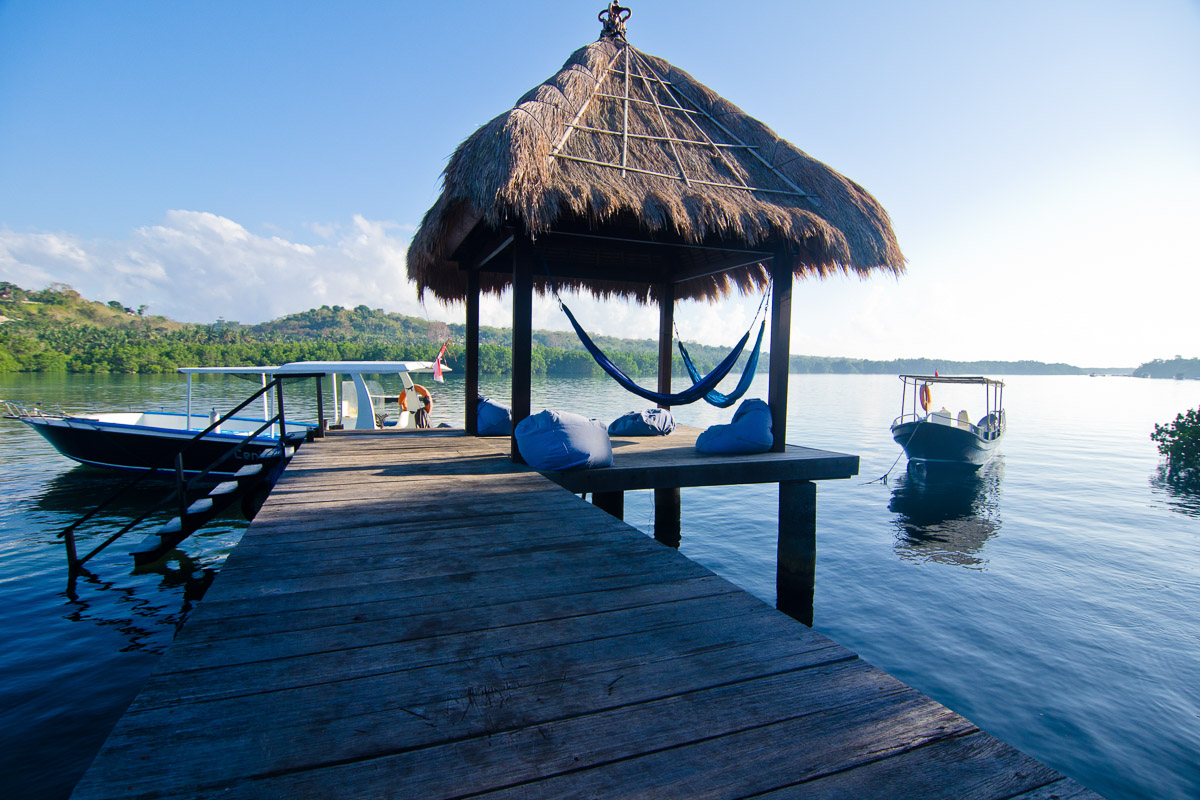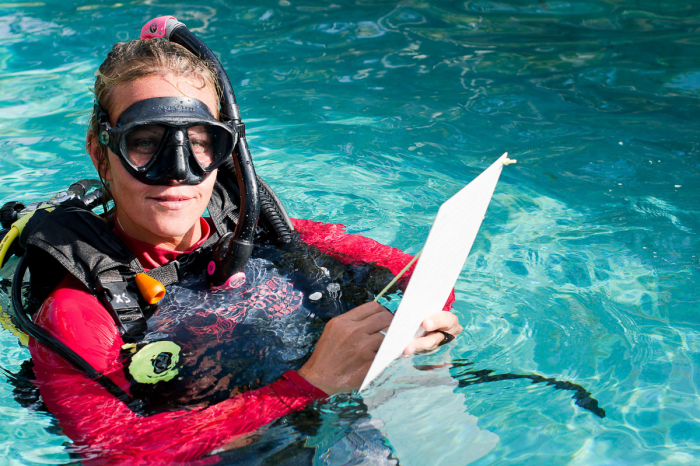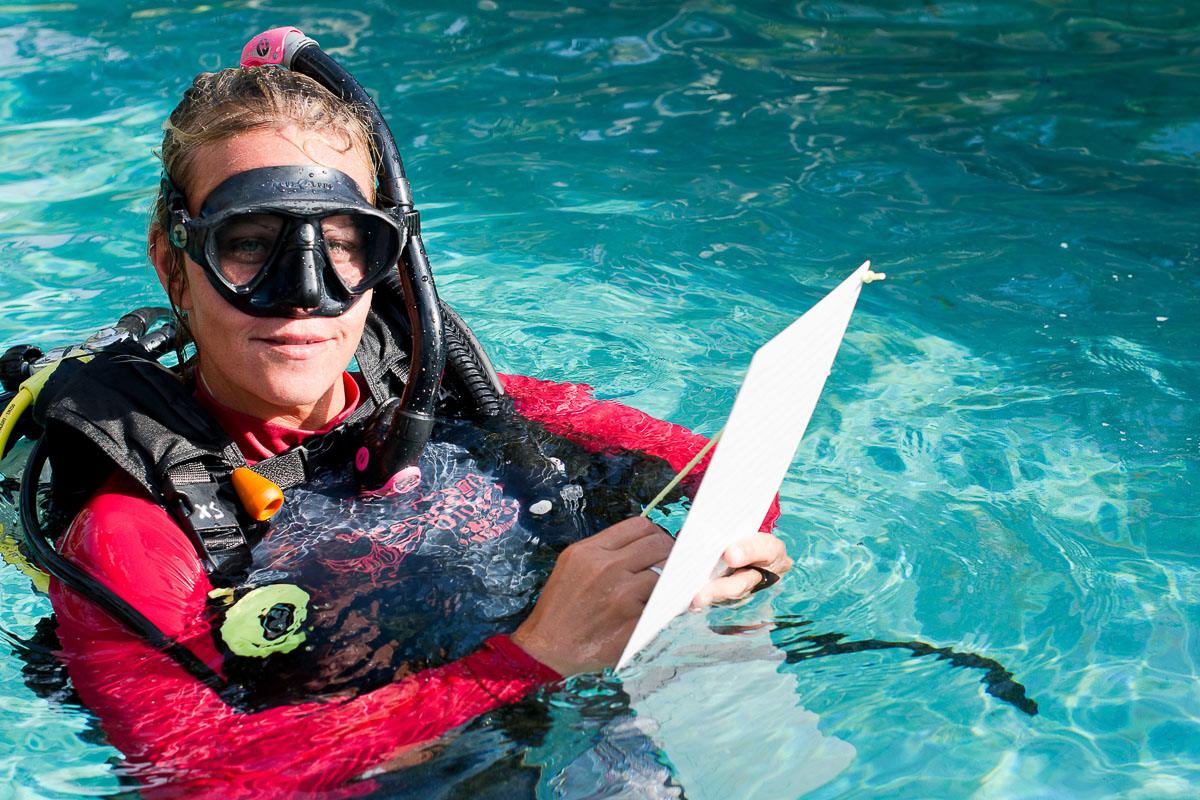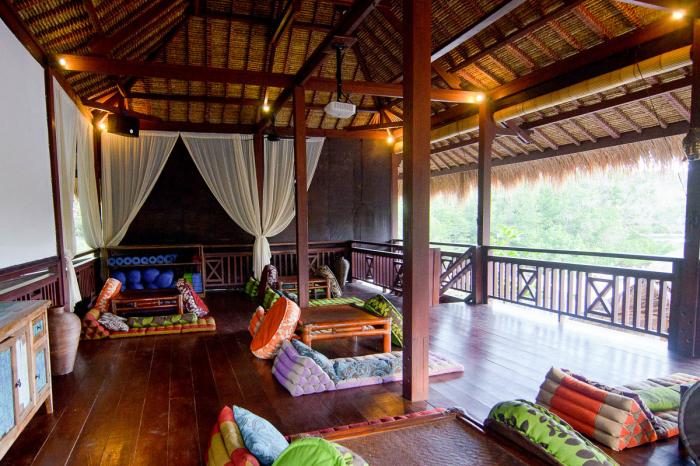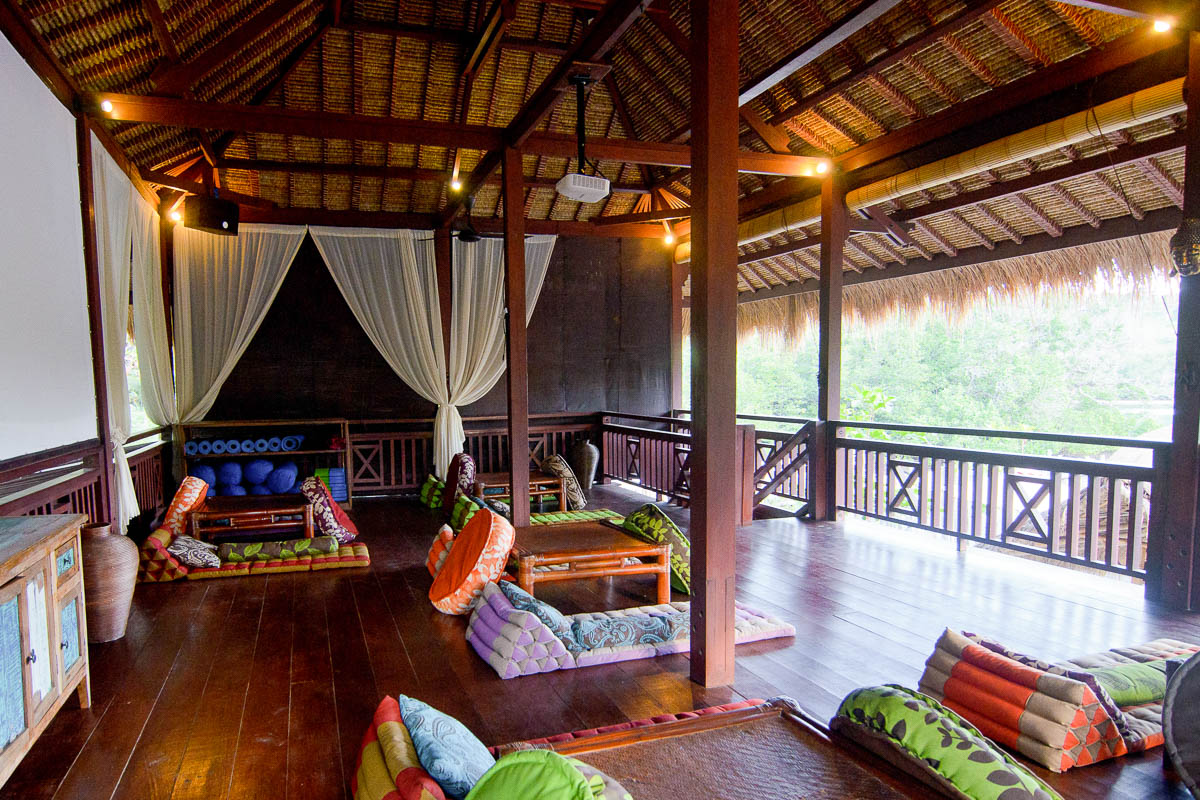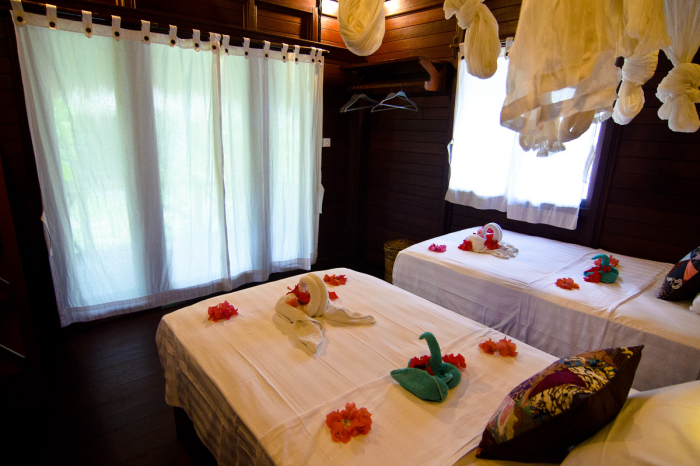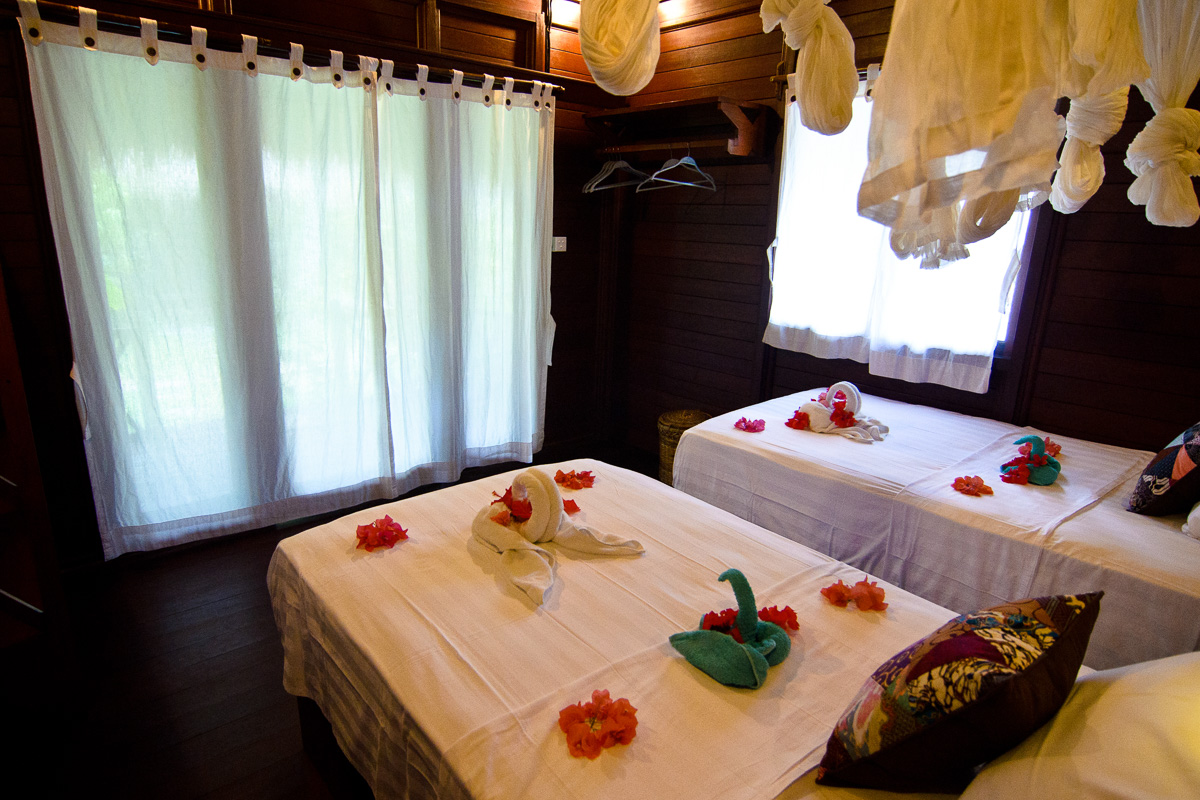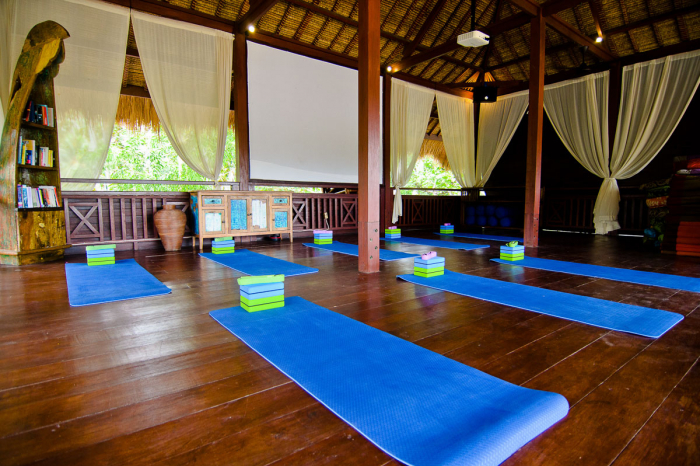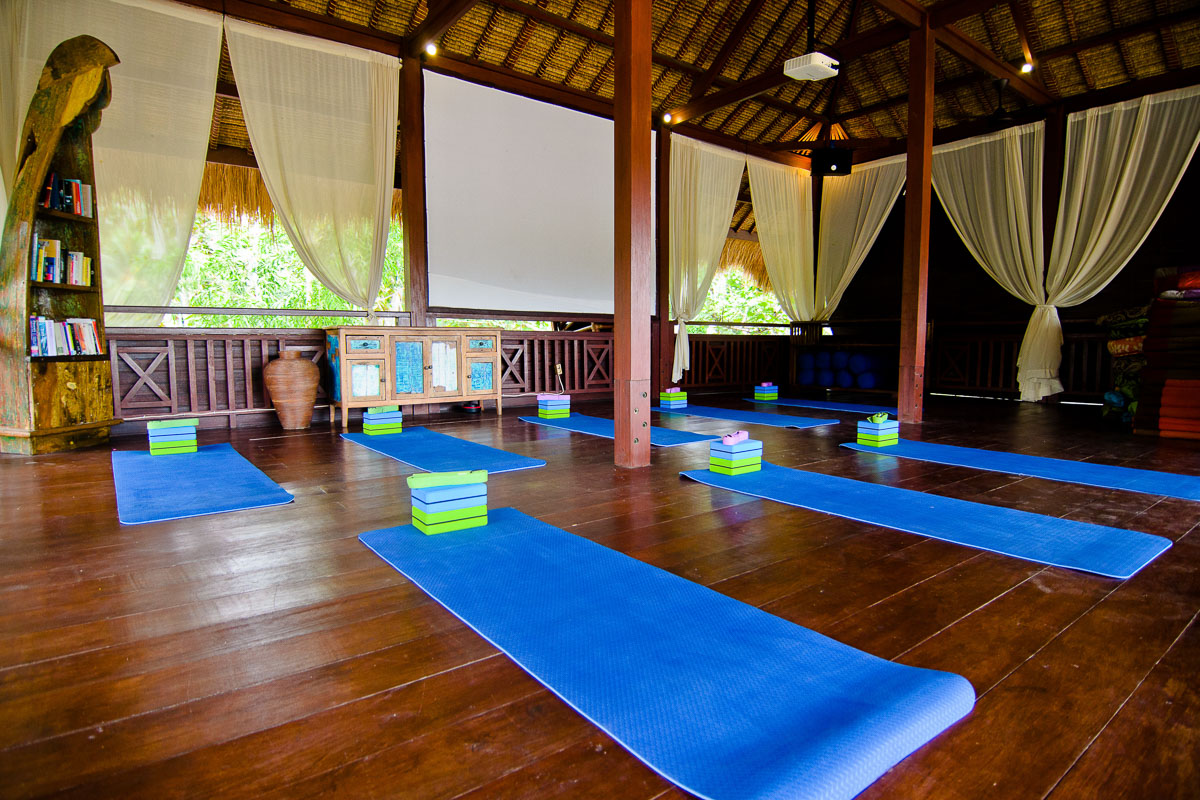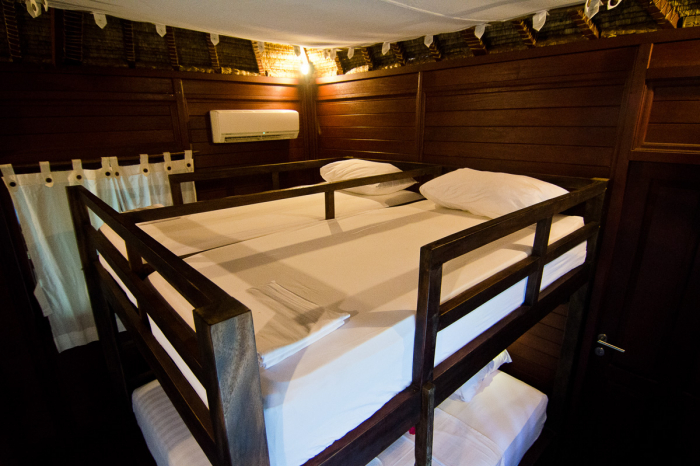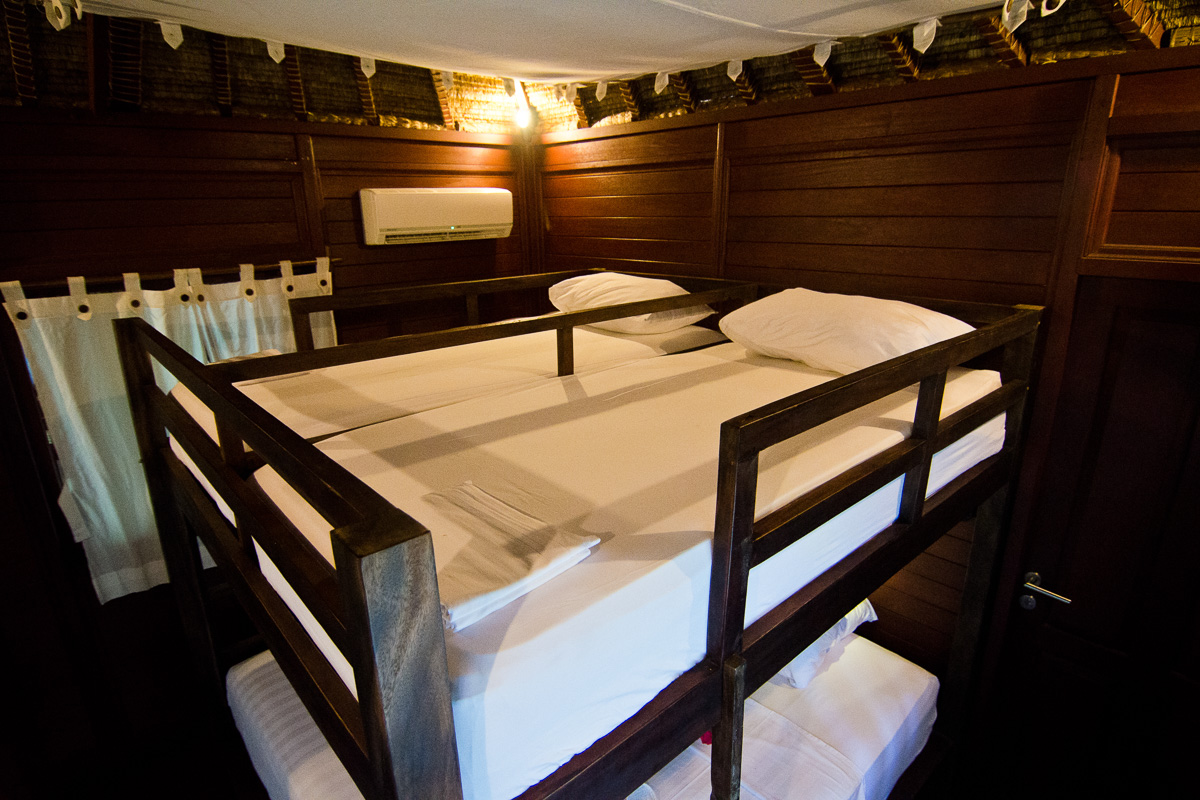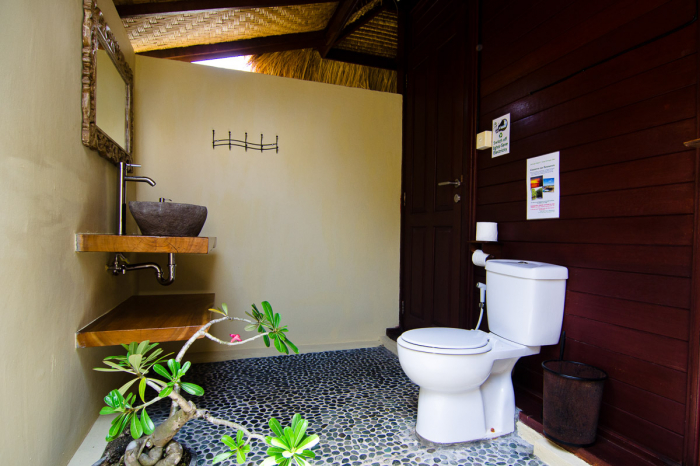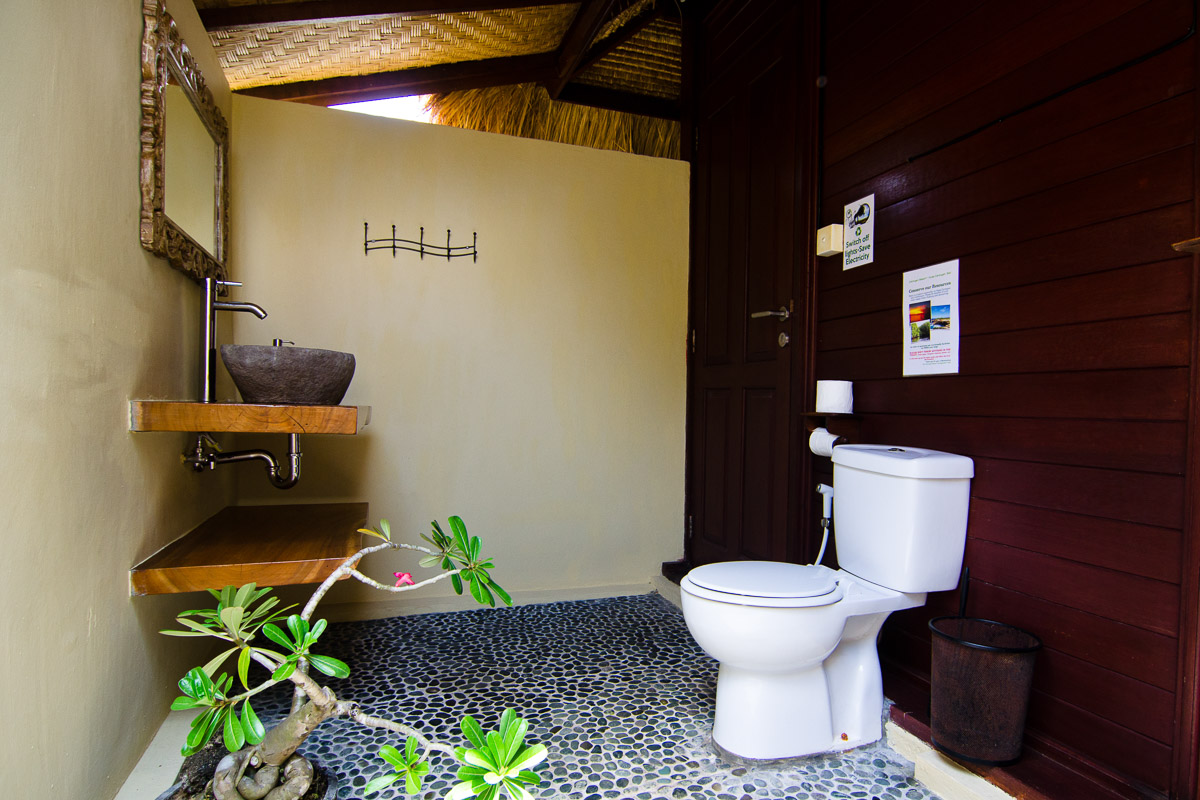 Overview
Stunning resort and dive centre, built with a focus on the environment 
Easy access to Lembongan and Nusa Penida's most exhilarating dive sites
PADI courses, hands-on training, and guidance for divers of all levels
Rustic-chic atmosphere ideal for divers who want to get away from it all
Created by a group of passionate underwater explorers, Ceningan Divers is a peaceful retreat with scuba-friendly details at every turn. Relax and explore the best of Lembongan and Nusa Penida's incredible local culture and dive the islands' world-class sites - home to incredible wildlife, including the mighty mola mola. Or, invest in your underwater education with PADI courses for all skill levels, high standards for training and safety, and patient instruction from a highly-skilled team. No matter what adventure you embark on, you're guaranteed a fantastic guest experience and a sustainable rustic eco-resort ambience with a firm commitment to sustainability.
---
---
Amenities
---
About
About Ceningan Divers
Ceningan Divers is an eco-friendly resort located on Nusa Ceningan, a tiny island connected to nearby Lembongan by the famous Yellow Bridge. Slightly removed from the lively town centre, Ceningan has retained a peaceful and secluded atmosphere, making it the perfect escape from the hustle and bustle of south Bali's tourism. The resort itself is located on the edge of the mangrove forest that lines the channel between Lembongan and Penida, giving it an even more remote and rustic ambience. The dive centre, restaurant, lounge and bungalows are all set in beautiful tropical gardens and feature sustainable structures, built to minimise any impact on the natural environment of the island. 

From this stunning tropical location, you'll have easy access to all the fantastic attractions around Lembongan and Nusa Penida. Explore the sprawling mangroves, visit seaweed farms and local villages, or climb up the ridge behind the resort for an amazing sunset view of Bali. This region is famous for its biodiversity, with flourishing coral reefs, and wildlife so strange and interesting, you'll hardly believe your eyes. Take on fast-paced drifts in the hope of spotting mantas and mola mola, or slowly cruise the silt and rubble looking for minuscule nudibranchs, frogfish, and creepy crawly critters.
Explore the resort
All of Ceningan Divers' buildings were conscientiously constructed using local design traditions and sustainable techniques, and built to blend in with the local environment as much as possible. Each of the eight traditional thatched bungalows comes perfectly equipped for a tranquil stay, and offers plenty of peaceful seclusion and privacy. But, you'll probably spend most of your time outdoors, sunbathing and swimming at the pool, exploring the mangroves by kayak or paddleboard, or just chilling out in your hammock. Daily yoga classes are also offered in the lounge and shala area.

Both found poolside, the Ceningan Lounge and Mangrove Restaurant are the heart of the resort. Three delicious meals are served each day here, with a variety of local and Western dishes on offer, plus plenty of vegetarian options. After dark, this becomes the perfect place to socialise, getting to know your fellow divers over a film or board game, or comparing the day's best underwater photography. Once you're done diving, grab a buddy or two and head down to the Jetty Bar, hidden away in the mangroves, for a cold beer or a handcrafted cocktail. Or, enjoy a bit of peace and quiet stargazing from your balcony.
Diving from Ceningan Divers
Ceningan Divers is managed by a highly experienced international team, dedicated to passionately providing students with the best learning experience possible. This award-winning PADI 5-Star CDC strongly emphasises high standards for training and safety - reflected in their well-maintained Aqualung rental equipment, state of the art GPS safety beacons carried by the dive staff, and comfortable custom dive boats. Whether you're taking your first breaths underwater or finally going pro, this is the perfect place to learn. Students have access to air-conditioned classrooms, a full PADI training library, expert staff members with decades of underwater experience, and a spacious training pool - perfect for nervous newbies.
This resort is ideally situated for exploring all of Lembongan and Nusa Penida's exciting dive sites, known for ripping currents and marine megafauna encounters. Plus, slow-paced macro adventures combing silt and rubble slopes for pint-sized wildlife. Two scheduled boat dives are offered every morning, with additional afternoon or night dives depending on the day. Dive groups are kept small - with four guests to every guide, and boats are divided by skill and experience level. The resort caters to just 16 guests at a time, guaranteeing personal service.

---
Top tips
Visit between July and October for the best chances of spotting a mola mola. 
Take some time out to explore Ceningan itself - you can visit seaweed farms, explore mangrove forests, and climb the ridge for a fantastic sunset view of Bali.
Planning a group getaway? This resort is also available for private charter!
Join one of this resort's hands-on conservation programs or internships for a chance to give back to the planet during your dive holiday.
Conservation
Sustainability is a core value for Ceningan Divers, with a team who are as passionate about the environment as they are about diving. The resort is a Green Star Awarded, 100% AWARE PADI partner, and a lifetime member of The International Ecotourism Society. Their current efforts and activities focus on local clean-up and conservation initiatives, as well as educational programmes. Current partners include Trash Hero, Green Fins, and Marine Megafauna Foundation. 

Ceningan Divers is working to completely eliminate single-use plastics from the property and their other on-site efforts include composting and recycling. The resort also works within the local village community, educating and training the local people about problems associated with waste and the environment.
The resort's on-site marine biologist leads a variety of conservation workshops and classes focusing on everything from the region's rare wildlife to endangered habitats like the mangrove forest. Week-long marine conservation internships are also available, allowing guests to get hands-on with protecting Bali's beautiful underwater world.
---
Diving
Diving in Lembongan and Nusa Penida
Grey reef shark

Year round

Whitetip reef shark

Year round

Schooling reef fish

Year round

Walls & pinnacles

Year round

Plentiful reef life

Year round
The islands of Nusa Lembongan and Nusa Penida, with their superb, current-swept diving, lie just a short boat ride from Bali, at the edge of the Lombok Strait. With their dramatic cliffs, beautiful beaches, and year-round manta dives, these islands attract a lot of visitors year- round. But it is during the summer months that the scuba diving is at its best, when the waters are icy cold and the Mola mola return to Nusa Lembongan and Nusa Penida - providing one of Indonesia's ultimate dive experiences.