Scuba diving in
Bangka and Gangga Islands
Stunning beaches, soft corals and rare species await, diving the tranquil Bangka and Gangga islands
Highlights
Dive current-swept pinnacles, with stunning soft corals and fish
Search for interesting macro life in the reefs and sandy bays
Encounter rare dugong feeding amongst the seagrass beds
Explore tranquil lagoons and stunning white sand beaches
The diving around Indonesia's Bangka and Gangga Islands has become well-known amongst those looking for an alternative to the busy islands of the Bunaken National Park or Lembeh Strait. With their pristine beaches, tranquil atmosphere and exciting diving - including a chance to encounter shy, resident dugongs - Bangka and Gangga islands offer an escape from the crowds and the opportunity to discover an untouched Sulawesi diving experience.
Diving Bangka and Gangga Islands
Schooling reef fish

Year round

Giant frogfish

Year round

Pygmy seahorse

Year round
Bangka Island's diving is very different from that at Bunaken or Lembeh and is known for its reefs and rocky pinnacles, strong currents, colourful soft corals and plentiful fish life. Like the rest of North Sulawesi, guests can expect a fantastic diversity of species and divers stand a chance of encountering everything from big Napoleon wrasse and huge schools of snapper, to minute pygmy seahorses and colourful leaf scorpionfish. There are plenty of interesting reef critters, and sites where you can spot blue-ringed octopus and mimic octopus. The seagrass beds around the islands are home to resident dugong and while encounters are never guaranteed, underwater encounters with these vanishingly rare animals happen every year.

Diving at Sahaung
Bangka's signature site is at Sahaung where ridges of rock separated by a jumble of large boulders descend from the shore to a sand bottom. The dive starts by dropping down one side of the ridgeline to where the current hits the rock. This area is a fish magnet and the entire slope of boulders is covered in a huge school of blue-line snapper and anthias. On the other side of the ridge, the boulders and ridges are covered in spectacular red, orange and yellow soft corals and there are big sea fans and more schools of snapper and anthias. The whole site has plenty of reef fish with lots of small groupers, butterflyfish, surgeons, redtooth triggers, bannerfish and batfish. Sahaung's other sites have large, isolated pinnacles on a sand and rubble floor, covered in fans, soft corals and large schools of baitfish and glassfish. Be aware – the best sites here can have strong currents and can be tricky, even for experienced divers, so always carry a surface marker buoy.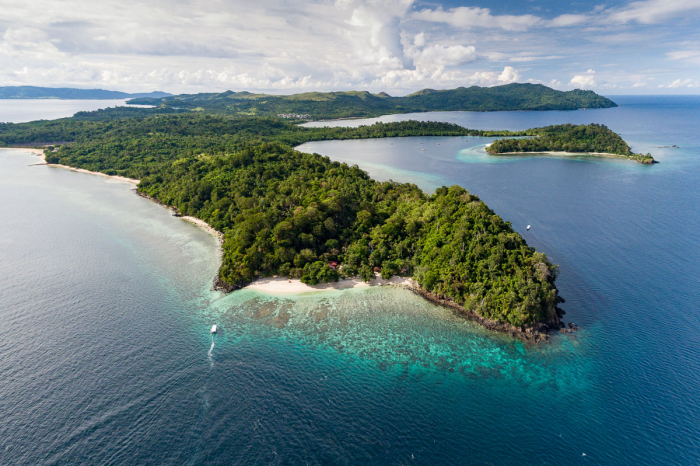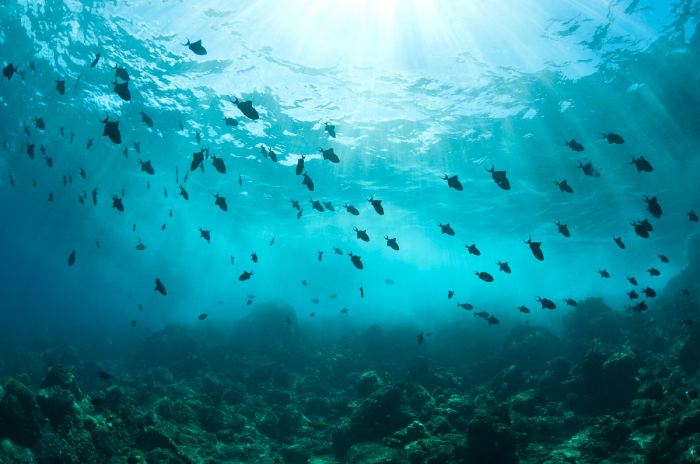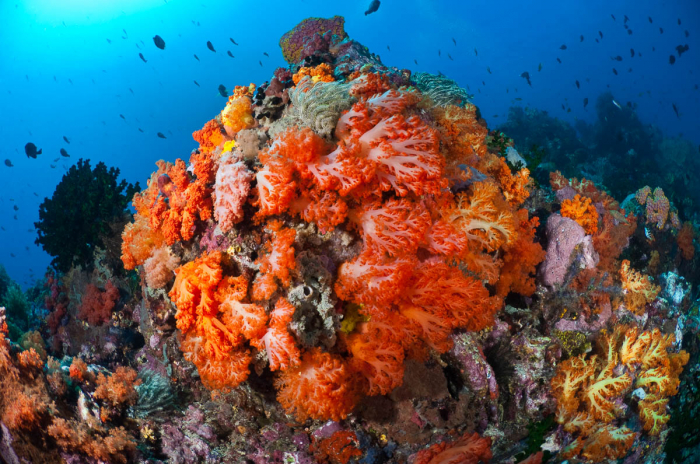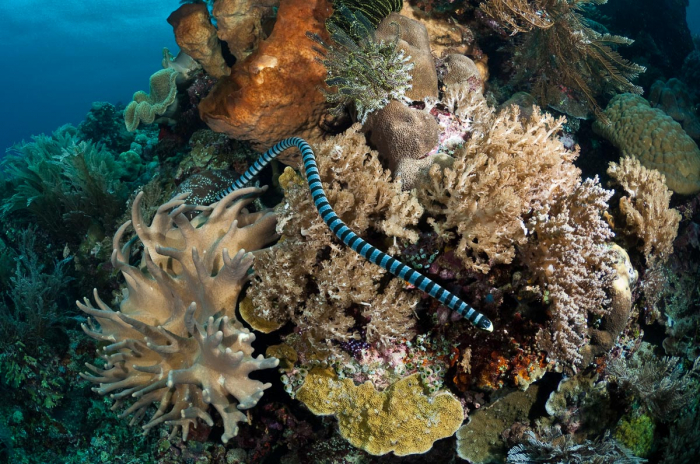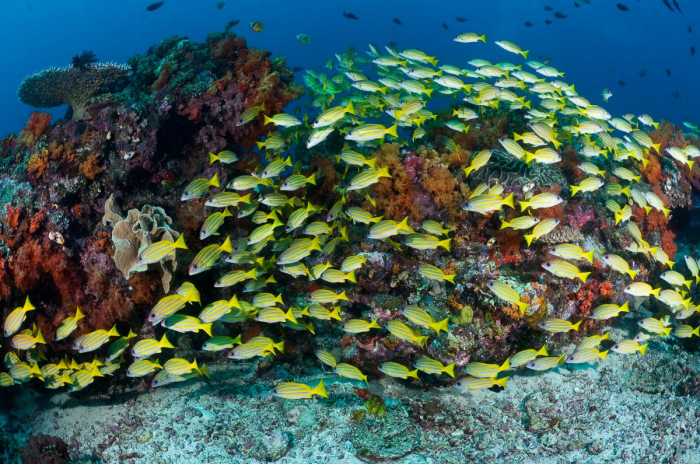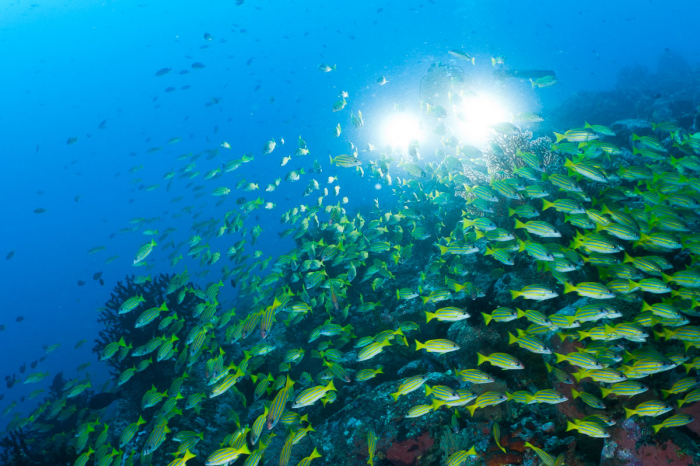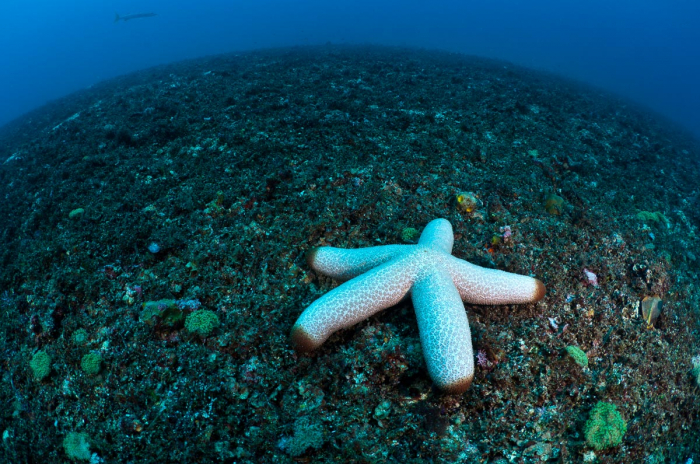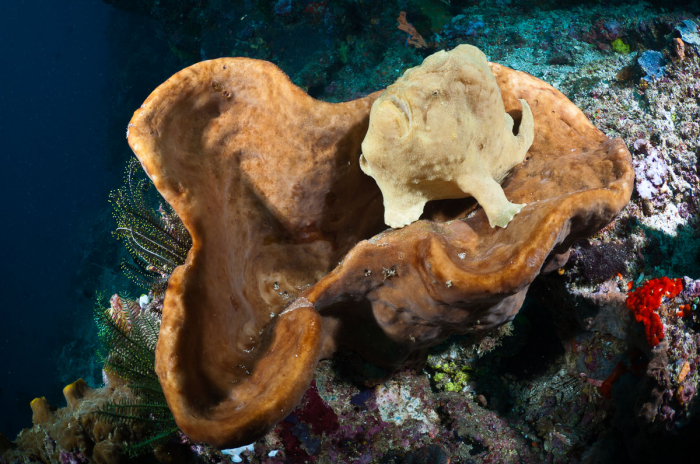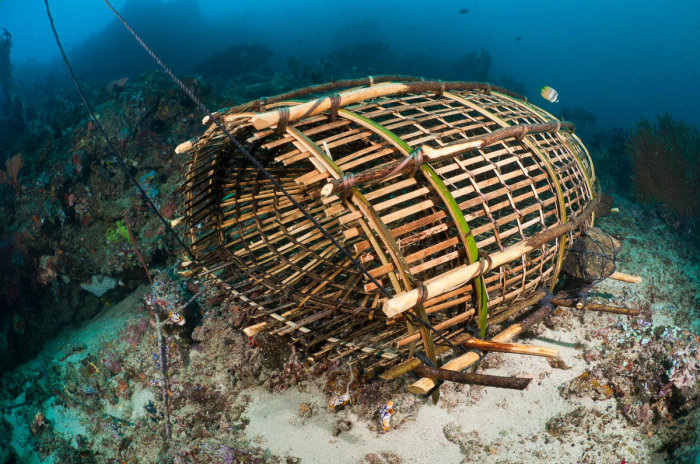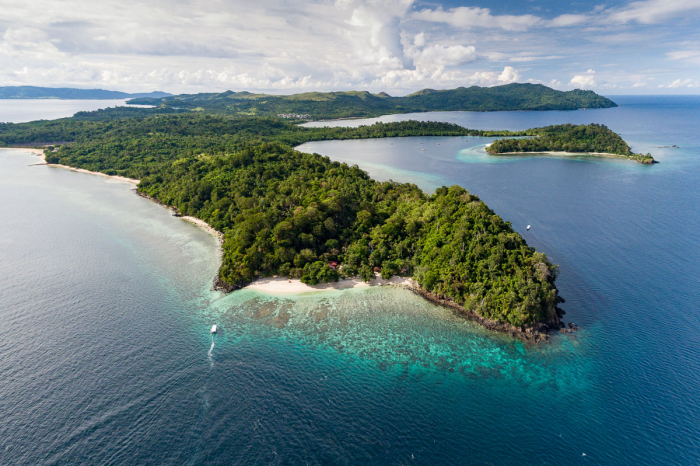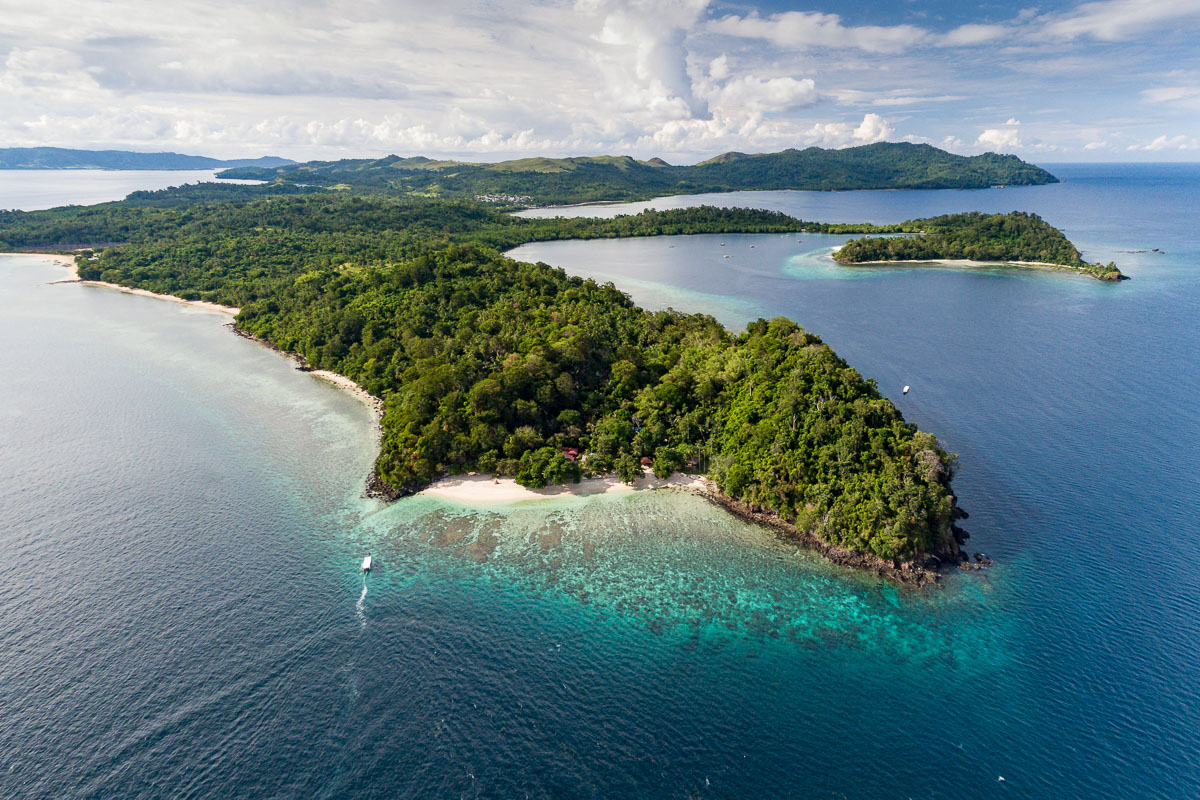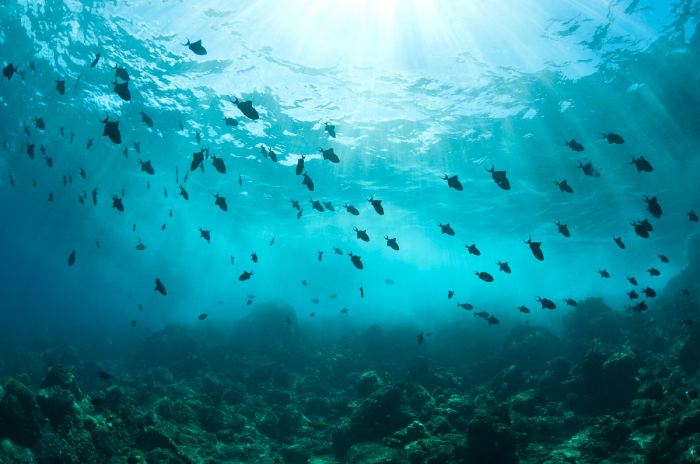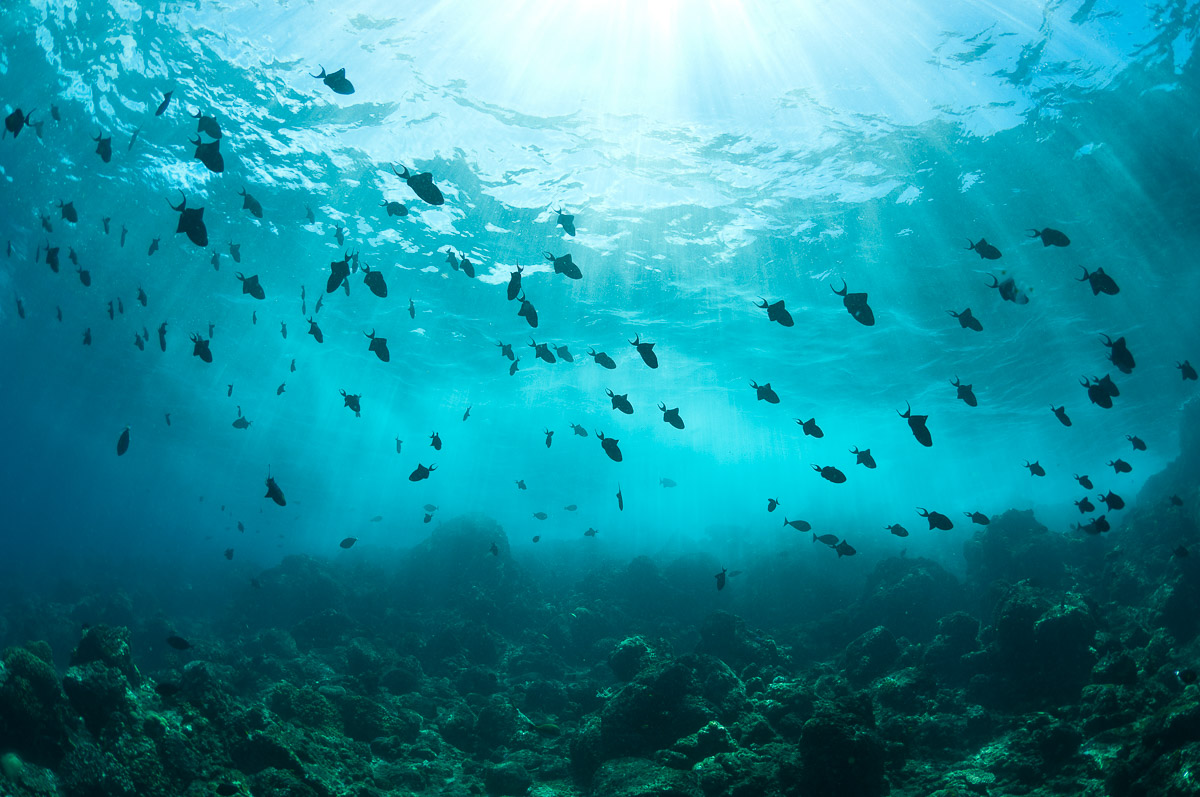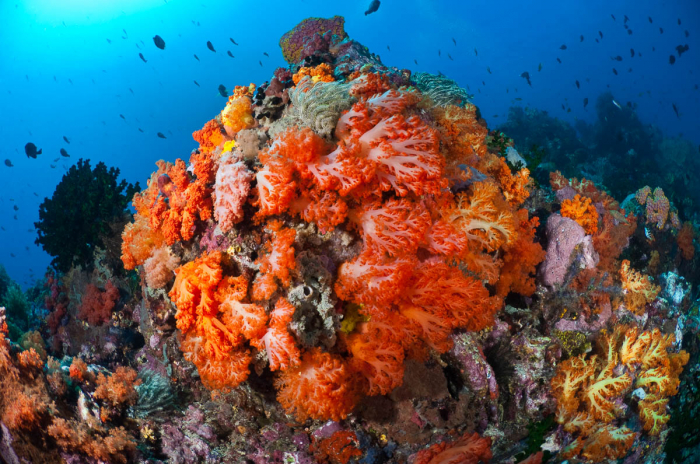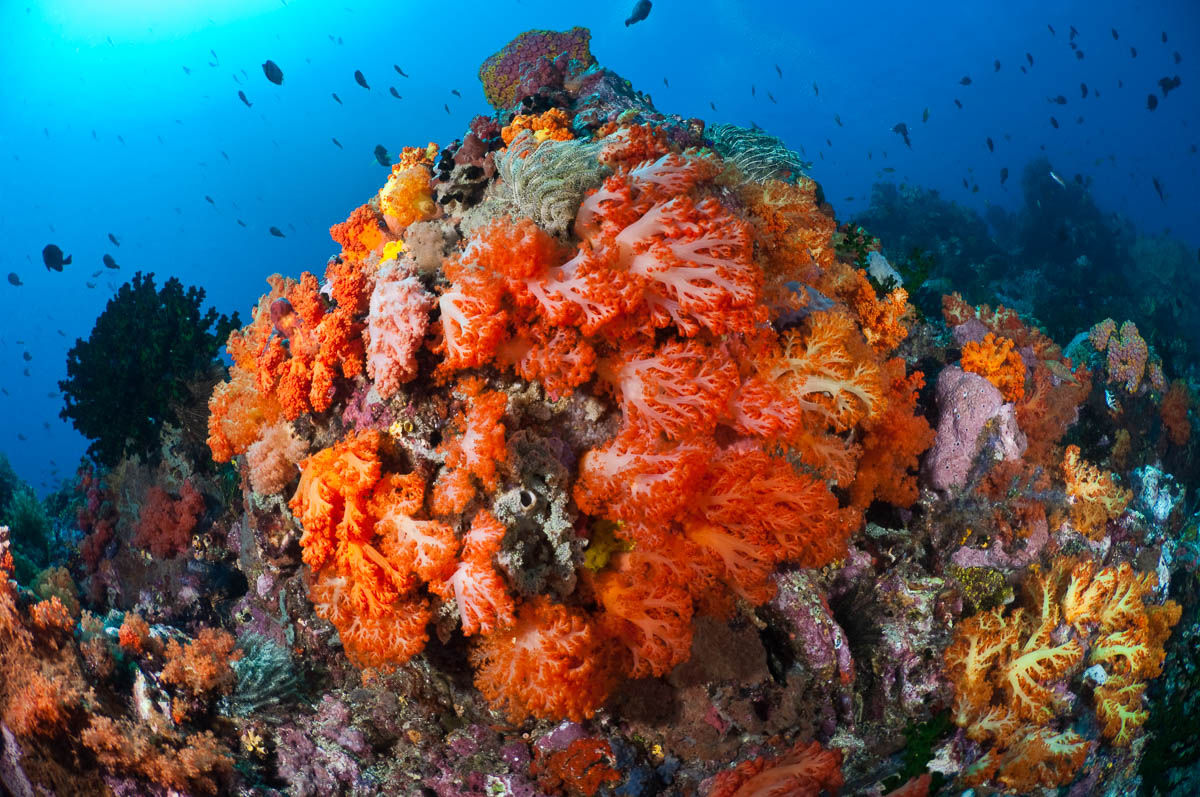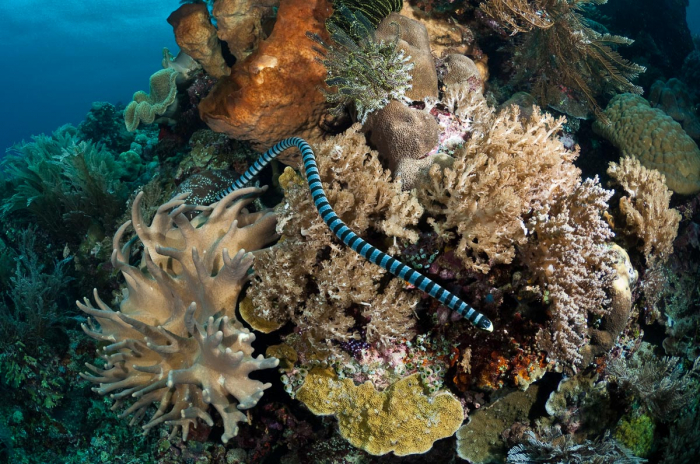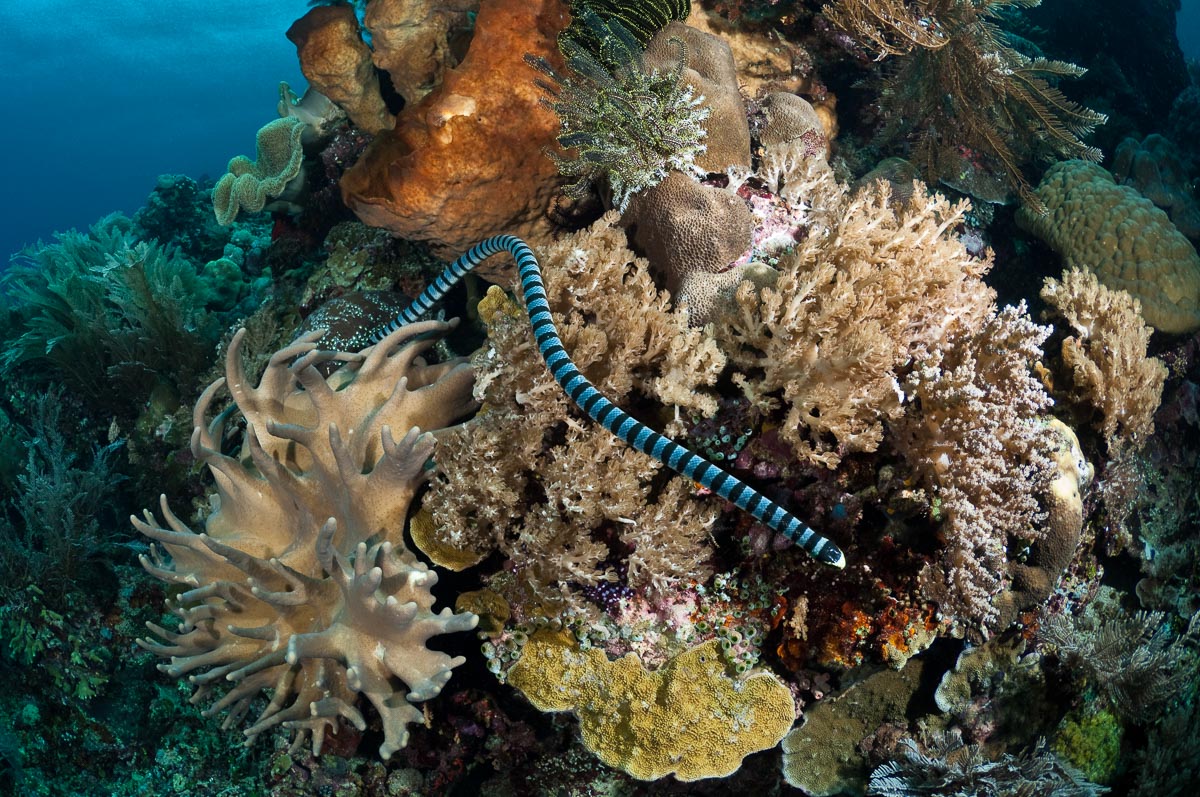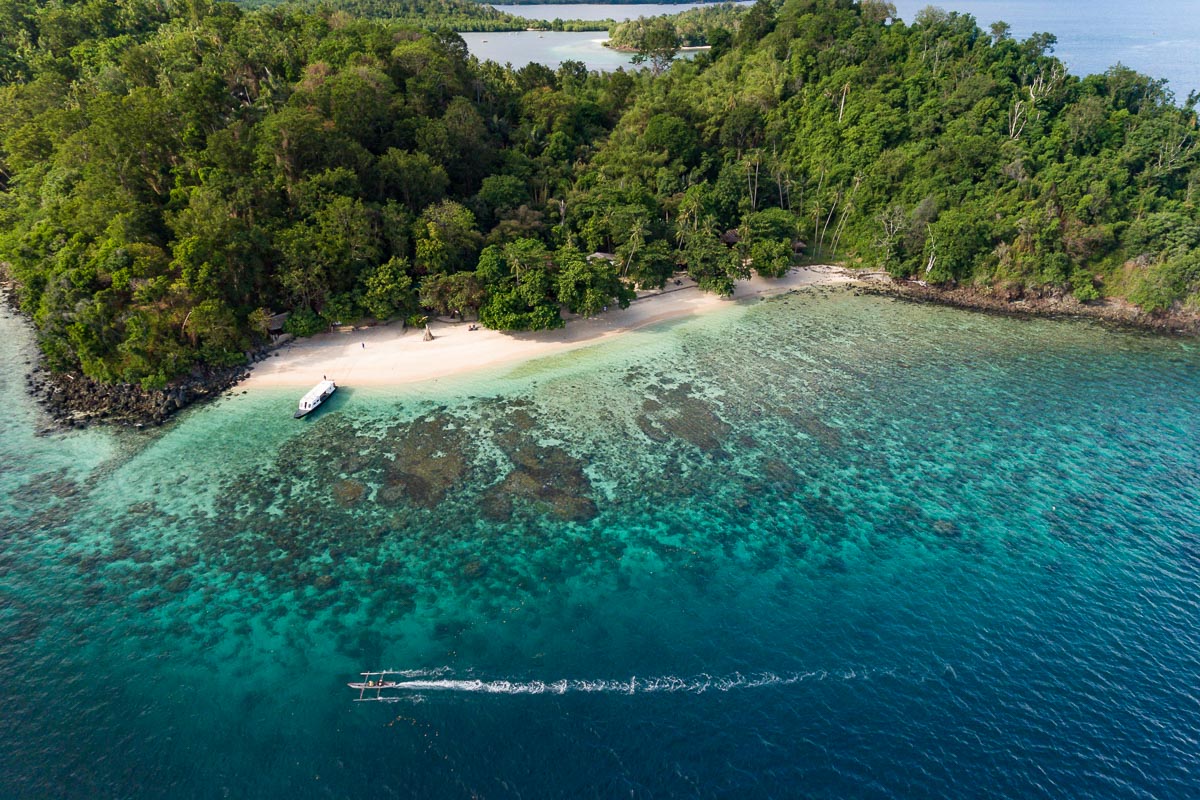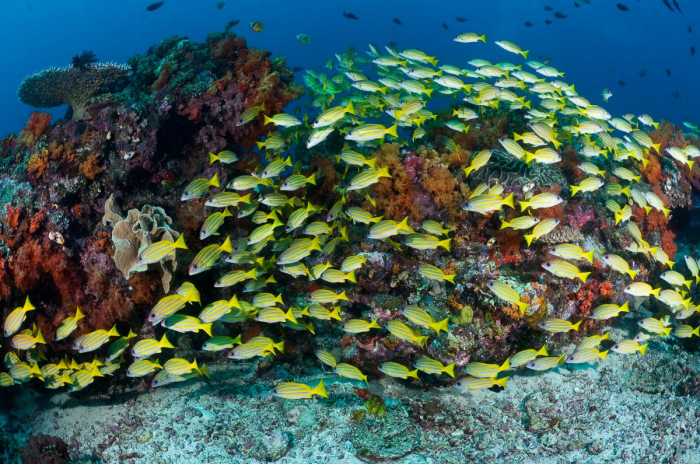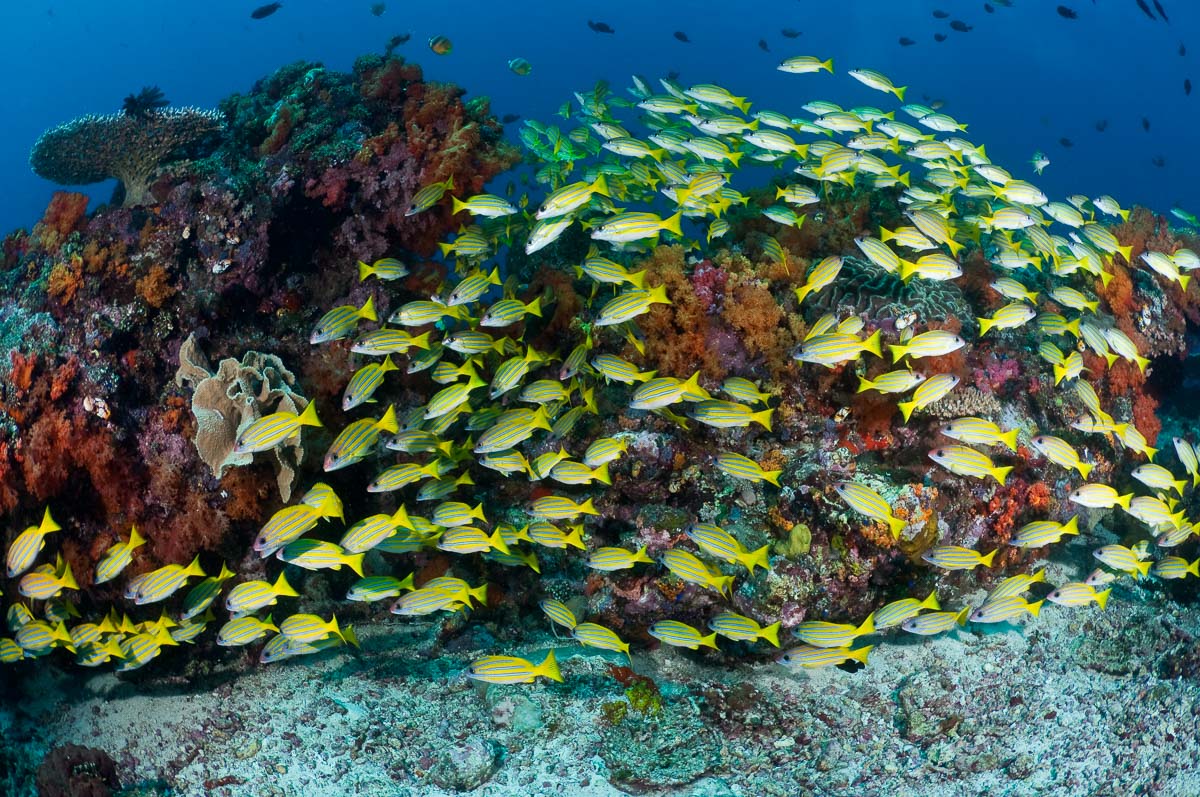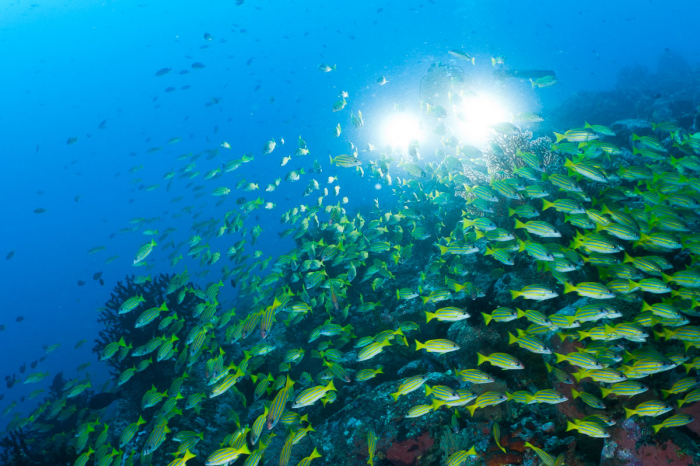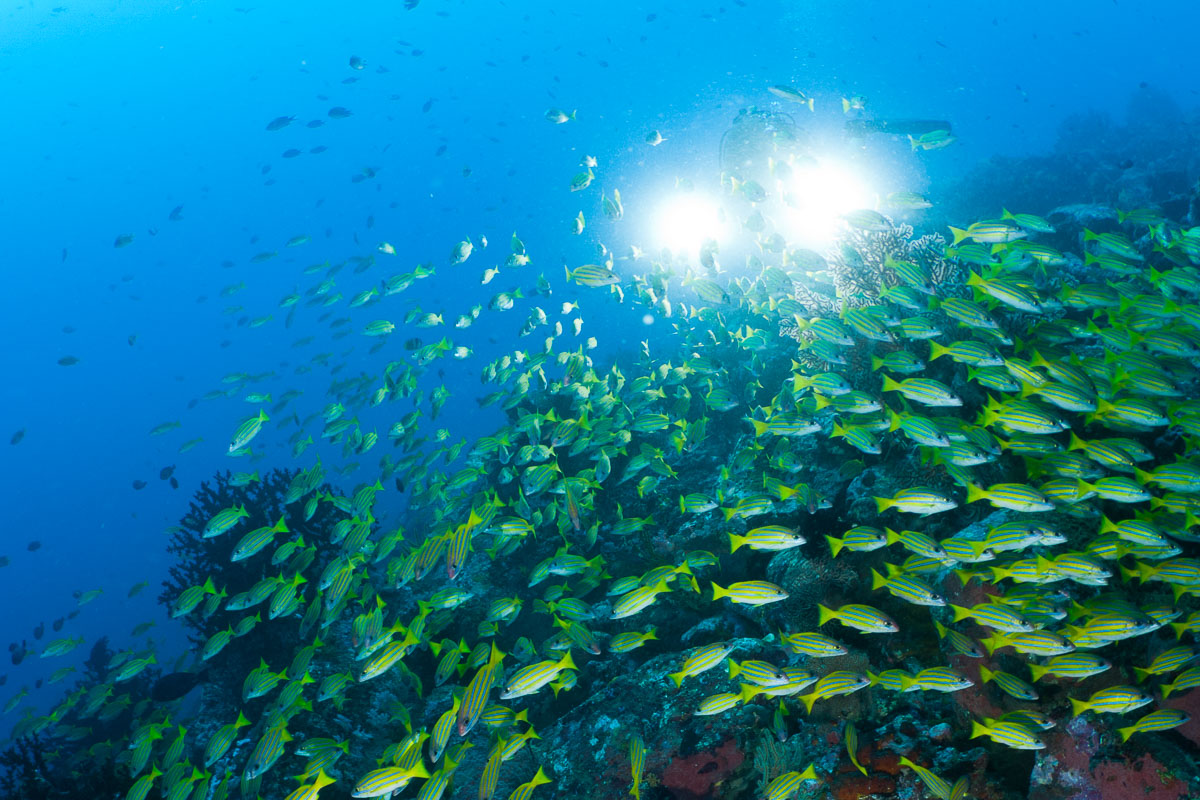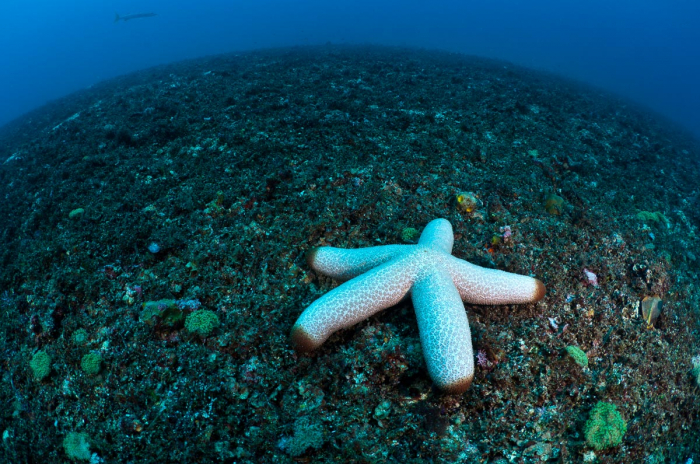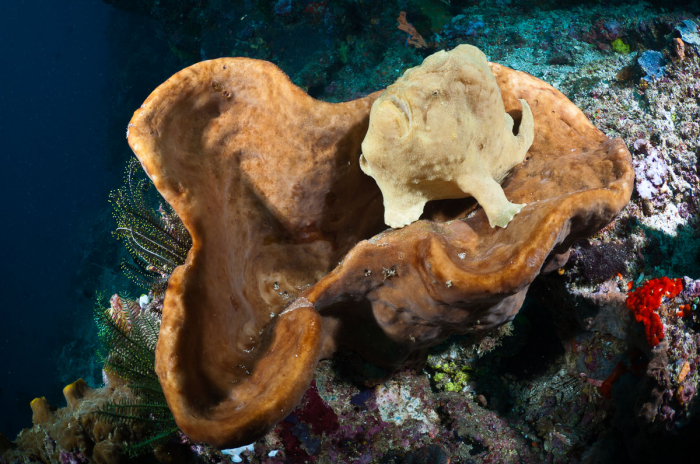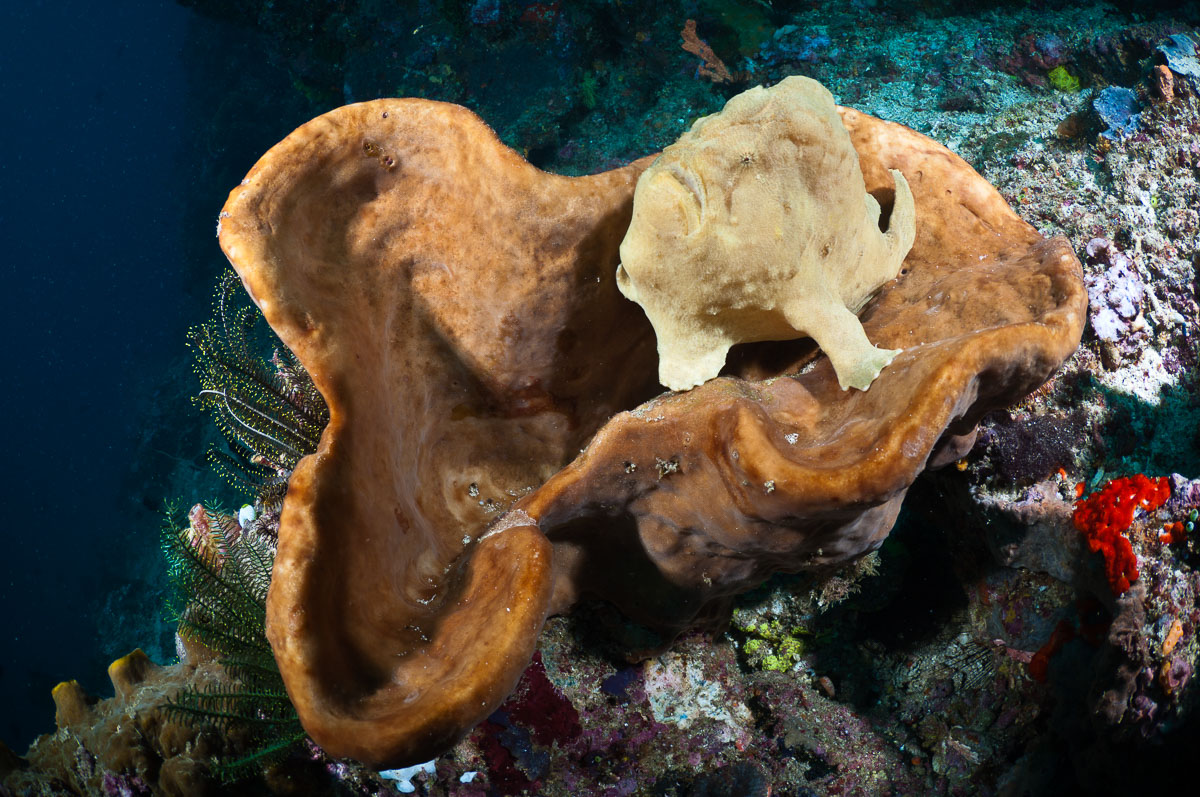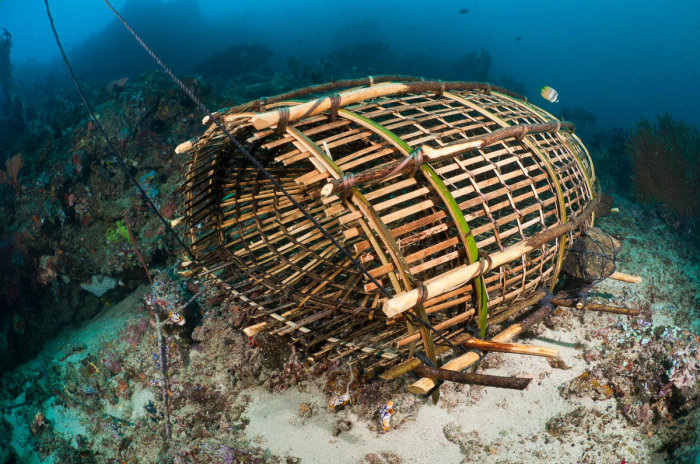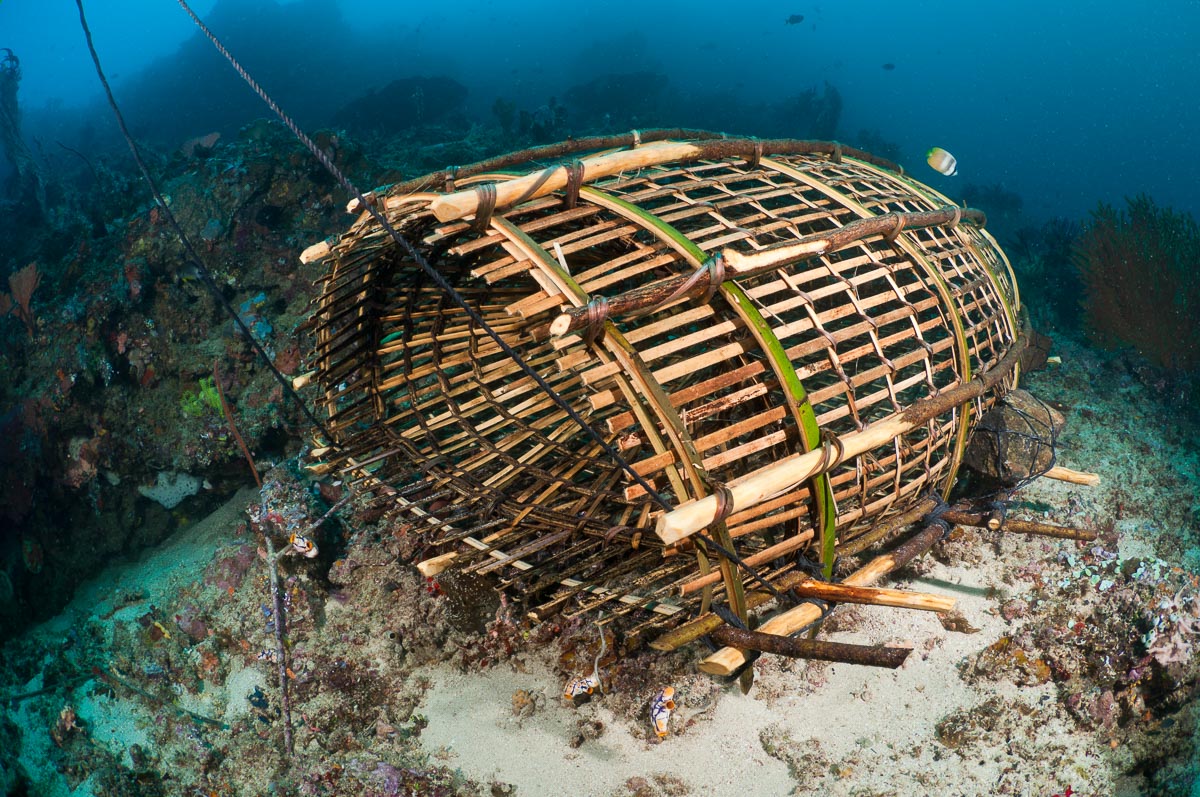 Diving Environment
Type
Reef diving, drift diving
Diving Season
Year round, best from March to June
Top tips

Make sure you spend some time exploring the islands - they are home to maleo birds, tarsiers, cuscus and some welcoming villages.
A trip to Tangkoko National Park on the mainland in search of black crested macaques and spectral tarsiers makes a perfect afternoon excursion.
Don't forget to bring IDR and USD cash with you to the islands - there are no ATMs, banks or shops to access cash.
About Bangka and Gangga Islands
Located in Indonesia at the northern tip of Sulawesi, where the Celebes and Molucca Seas meet, this beautiful and isolated area is home to six tranquil islands – Bangka, Gangga and Talisei, and three smaller islands. The few people that live here rely on fishing and farming to make a living, giving Bangka and nearby Gangga Island a more authentic atmosphere compared to other popular diving destinations in Sulawesi.

Bangka and the surrounding islands are home to more than 30 world-class dive sites with fringing reefs and pinnacles to explore, strong currents, colourful soft corals and teeming fish life. For many years, divers could only explore these exciting reefs as part of a day trip from Bunaken or Manado. However, the main islands now have several beautiful resorts, making Bangka and Gangga peaceful alternatives for divers looking for exhilarating diving and glorious beaches.
Getting to the islands
The closest airport for both international and domestic flights is Manado with frequent flights from Singapore as well as regular domestic flights from Jakarta and Bali. From Manado, the transfer to the north takes just over an hour by road, then a 20 minute boat ride to Bangka or Gangga Island.

Click here for more detailed information on how to get to Bangka and Gangga.
Where to stay
Bangka and Gangga Islands are now home to several boutique resorts and dive centres, many with their own house reefs and white sand beaches to explore. Companies such as Murex also offer diving at Bangka as part of multi-destination packages including Bunaken National Park and the Lembeh Strait. Guests can explore all three destinations in one extended dive trip, making the most of their time in Sulawesi.
Seasons and weather
The best times of year for Bangka Island diving holidays are from March to June, or September to October, when the weather and diving conditions are at their best. The dive seasons around the islands are similar to those of North Sulawesi as a whole. March to June is generally dry with good visibility, while the wet months of November through to March can mean lower visibility and rougher sea conditions. During the windy months of July and August, some of the dive sites can be exposed to waves but shelter can always be found somewhere.

---
Bangka and Gangga Islands dive resorts
Other popular destinations