Scuba diving in
Derawan, Sangalaki and Maratua
The Derawan Islands are Borneo's newest dive frontier, offering everything from muck to mantas and an outstanding year-round diving season.
Highlights
Snorkel and dive with manta rays at Sangalaki
Dive Maratua's channel with a huge school of barracuda
Explore the unique 'Jellyfish Lake' at Kakaban
Encounter leopard sharks, whale sharks and even thresher sharks
Running parallel to Kalimantan's northern coast, the Derawan Islands boast some of the best frontier diving in Asia. The effort required to get to these remote reefs and atolls, means that the Derawan Islands have remained 'under the radar' for many divers. But, for those willing to make the long journey, Derawan, Sanagalaki and Maratua offer incredible diving experiences. Whale sharks, turtles, manta rays and huge schools of fish are all on the cards, not to mention the world-class muck diving!
Derawan Islands diving, Indonesia
The Derawan Islands have something to offer every diver - from 'muck' and critters, to mantas, turtles and sharks. The islands' mix of different habitats combined with the currents that flow between the Java and Celebes Seas, have produced the perfect conditions for an extraordinary number of species - and some exhilarating diving.
Derawan diving
The shallow reefs around Derawan and closer to the mainland might have lower visibility, but they offer divers plenty of sought after critters. Seahorses, flamboyant cuttlefish, blue-ringed octopus and ghost pipefish are all often found on Derawan's dive sites. Also nearby are whale sharks that gather around fishing platforms known as bagans.
Sangalaki diving
Further away from the mainland, the visibility improves and the diving switches to bigger animals! Sangalaki's diving highlights include well-known manta ray congregations but the island is also a great place to go diving with friendly broadclub cuttlefish. Visitors to Sangalaki will also love diving the beautiful reefs and wonderful macro life, or encountering the many turtles which nest on the island.
Kakaban diving
Kakaban's diving features sharp drop-offs and strong currents. Several dive sites are well known for shark sightings, especially of leopard sharks, grey reef sharks and the occasional hammerhead. Diving among Kakaban's sea fans is also a great opportunity to search for pygmy seahorses.
The interior of Kakaban hides something a little different. Visitors will find an isolated, brackish lake filled with stingless jellyfish, unusual gobies and even sea snakes. Divers can carry their tanks through the jungle, or simply grab snorkels and masks, and spend an hour or two drifting through clouds of jellyfish.
Maratua diving
Maratua's diving is dominated by currents and big schools of fish. At the mouth of the eastern channel divers will find one of the largest schools of barracuda they ever likely to see! Diving around Maratua Island is ideal if you are into shark spotting, and eagle rays and bumphead parrotfish can also often be seen.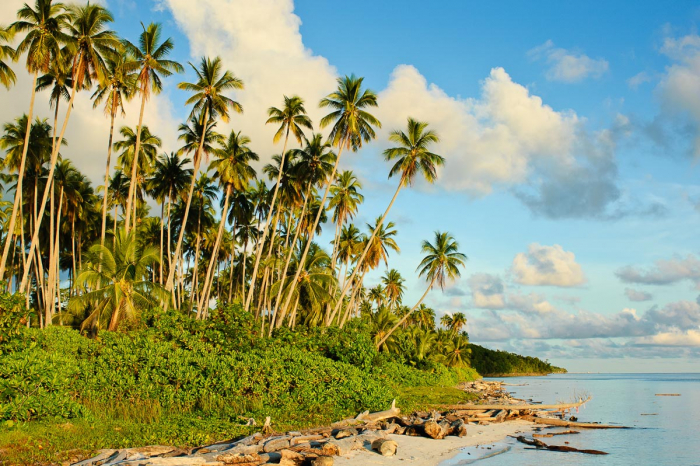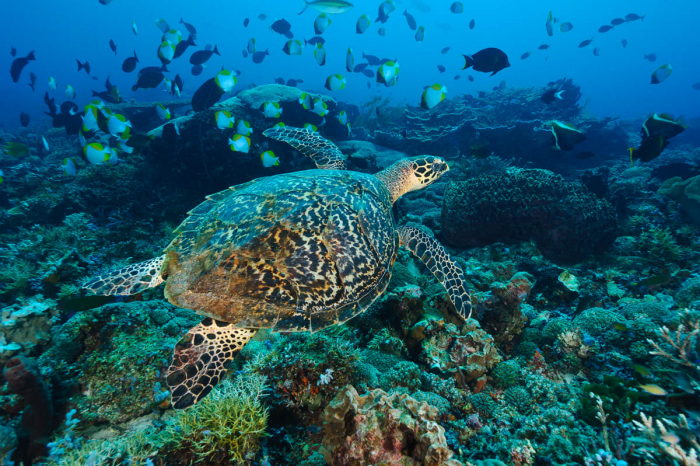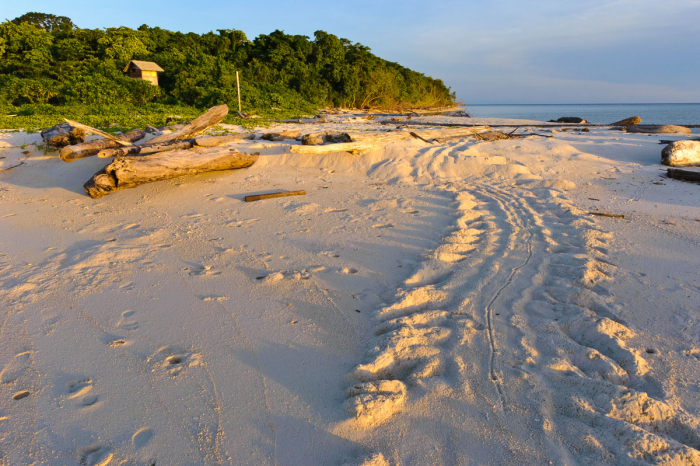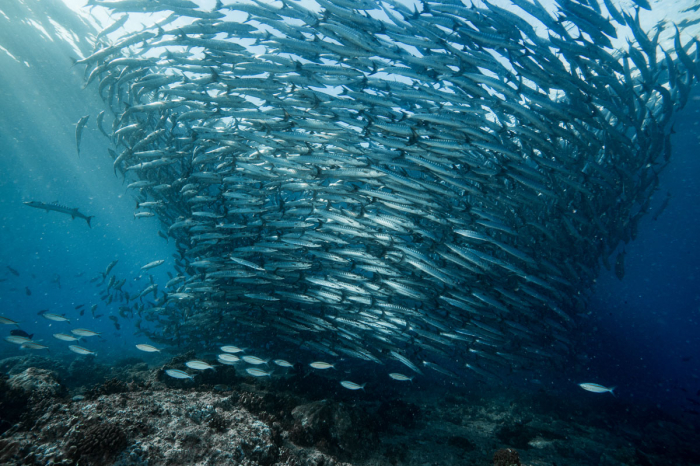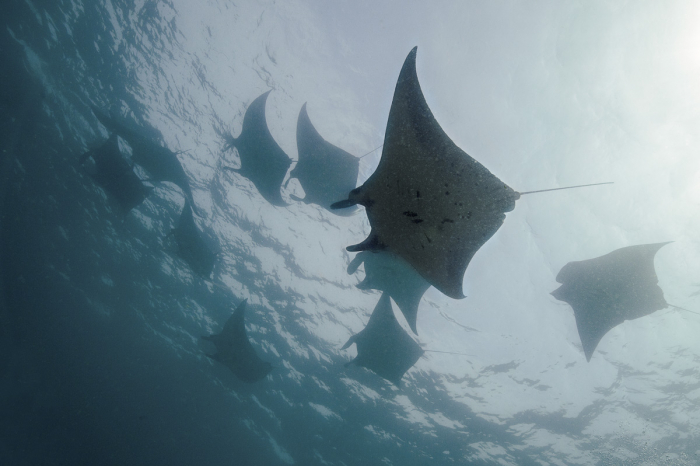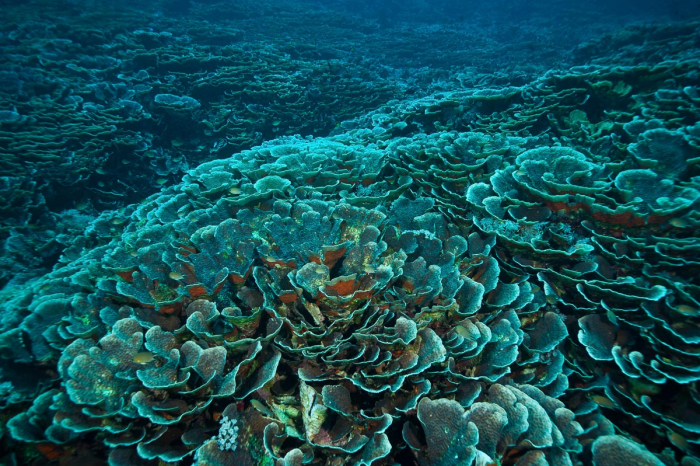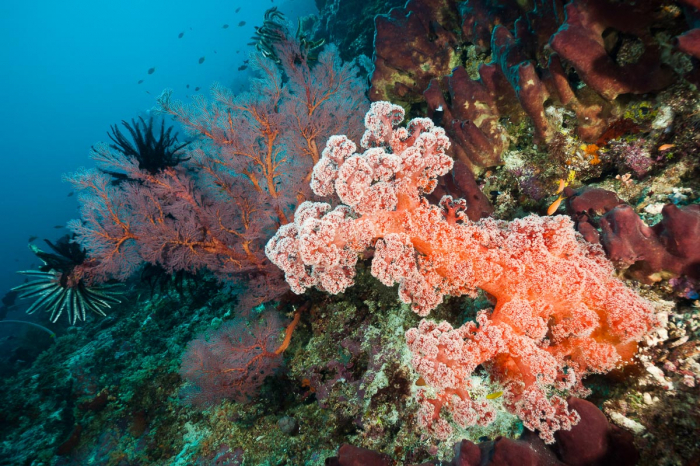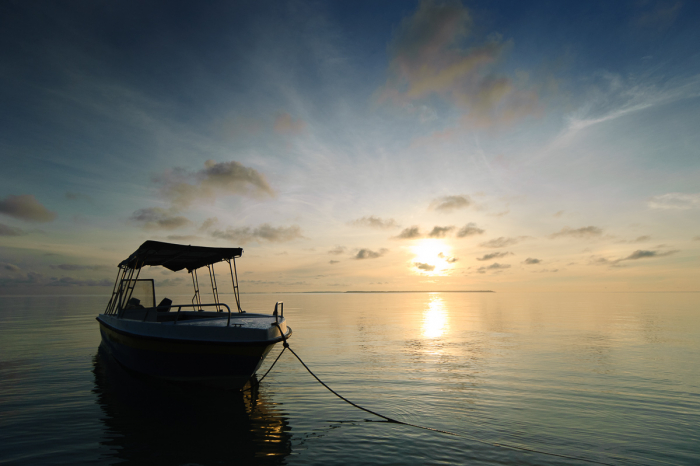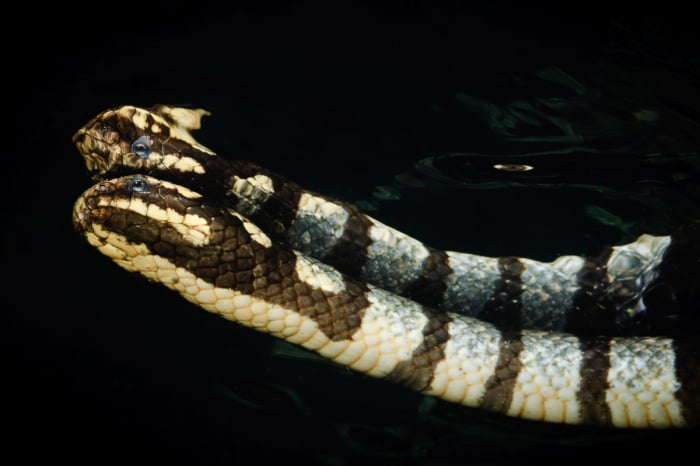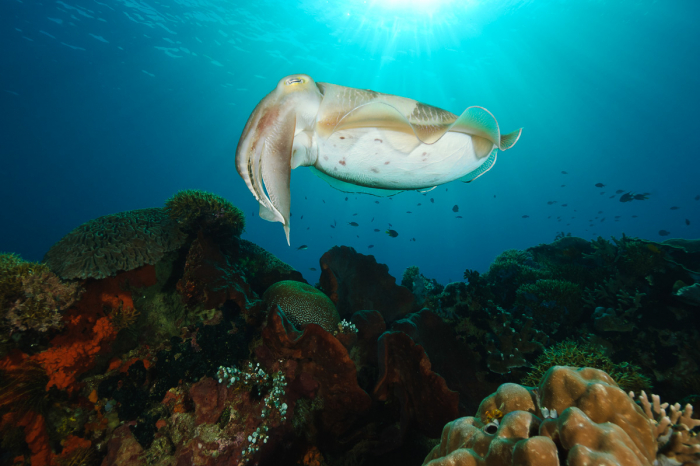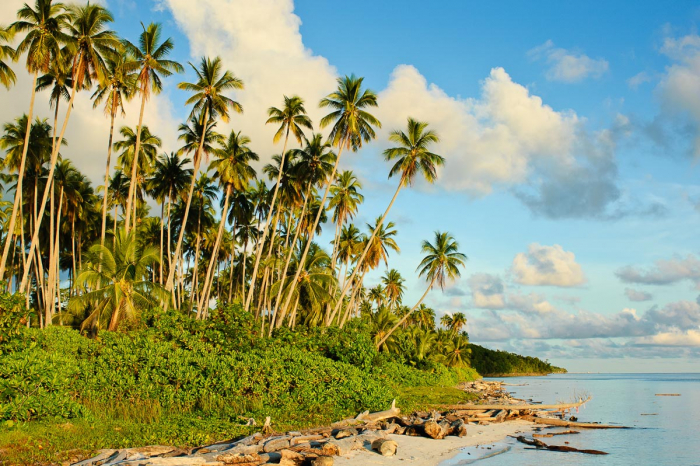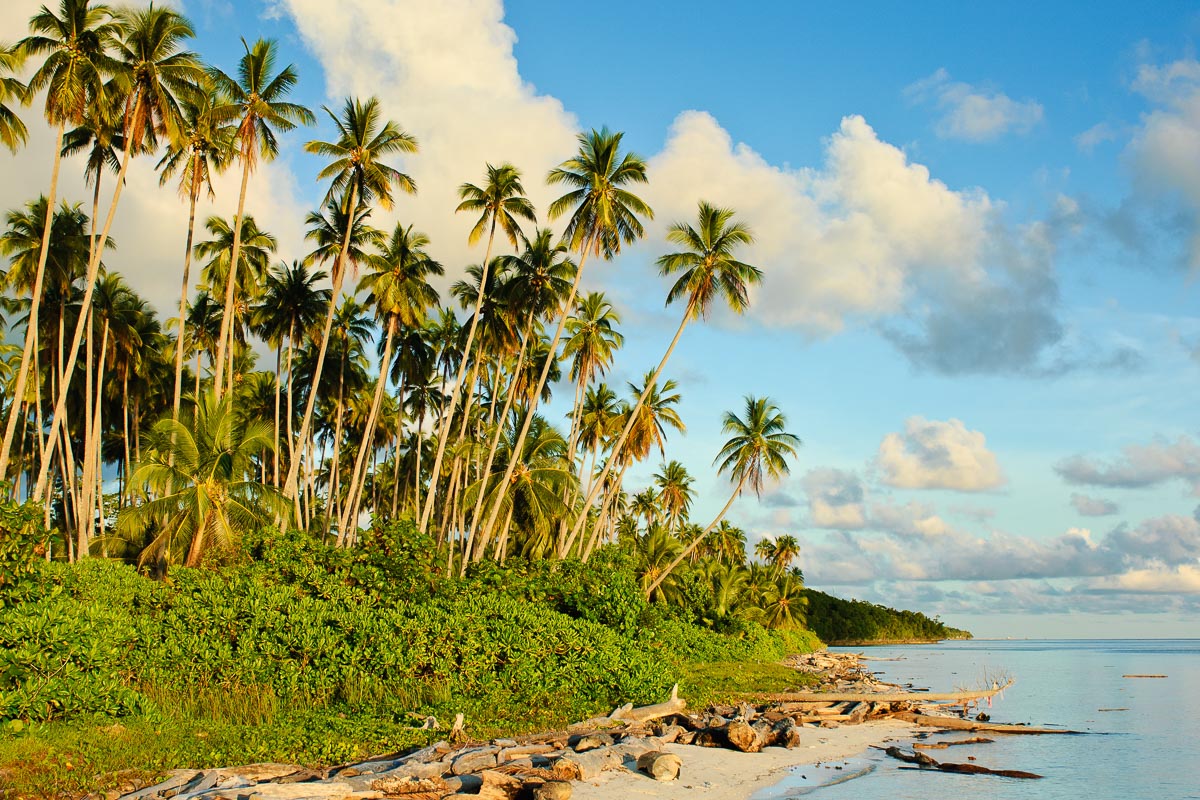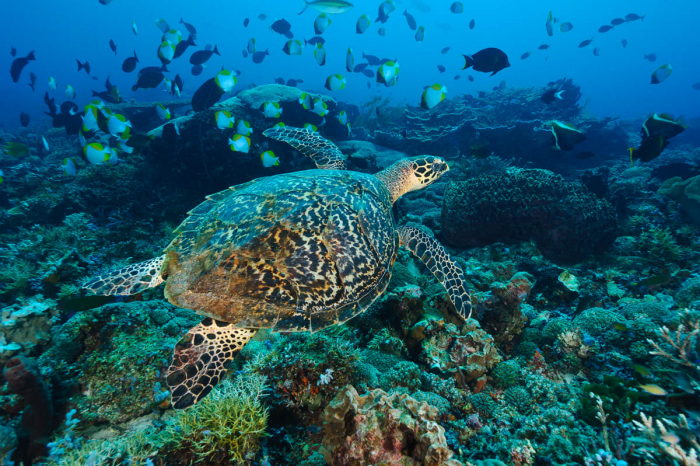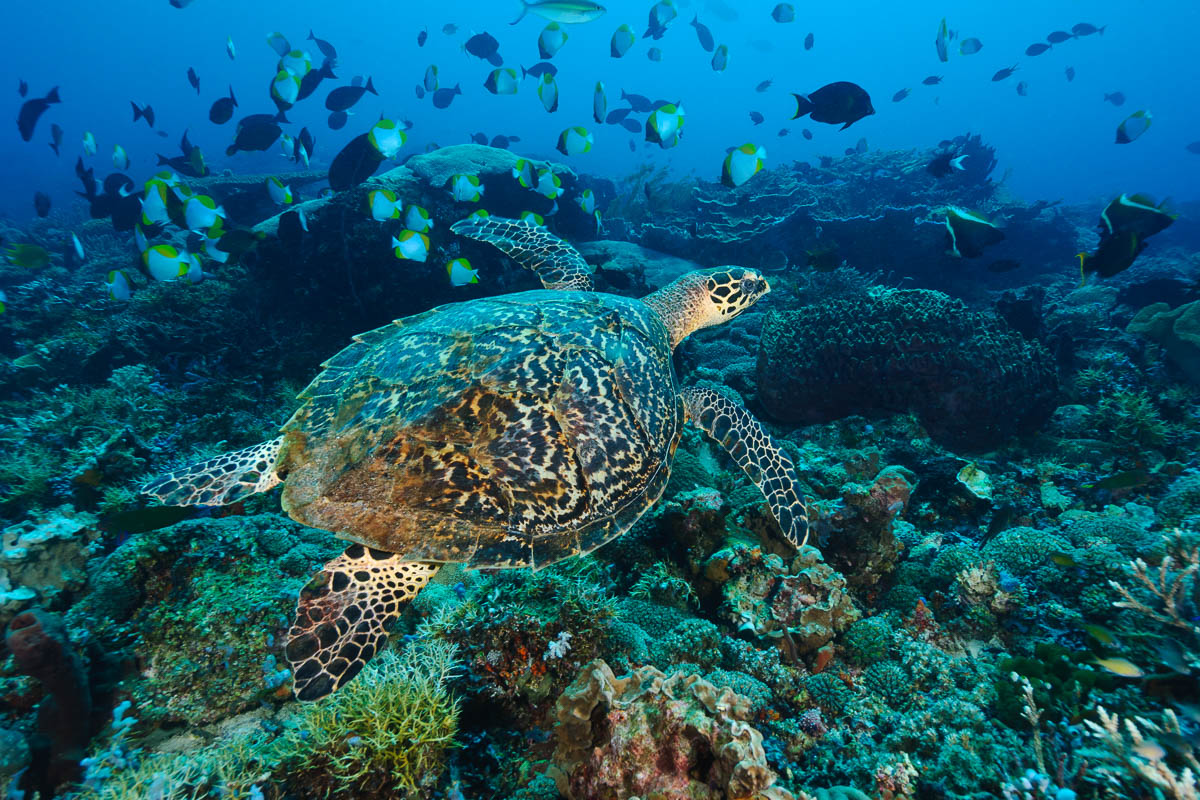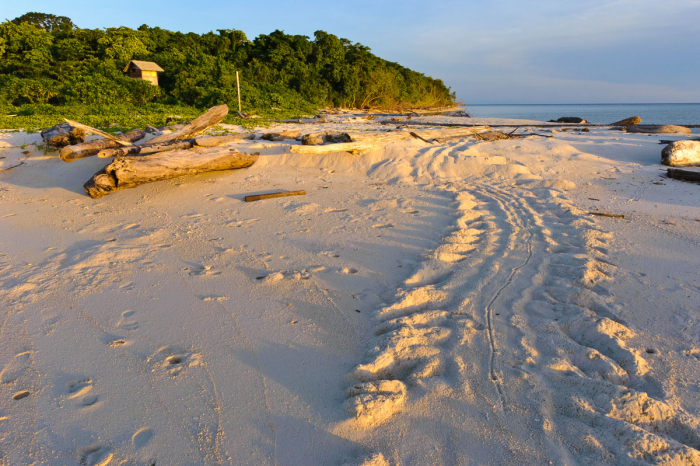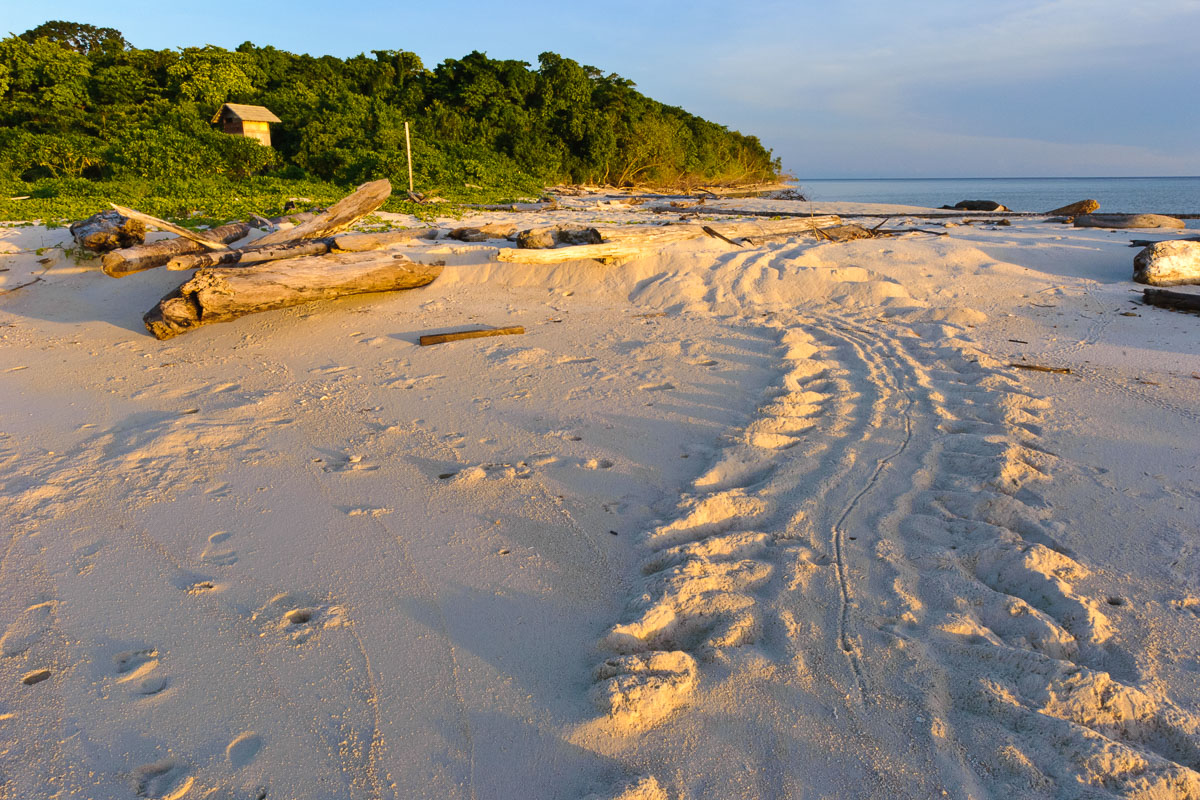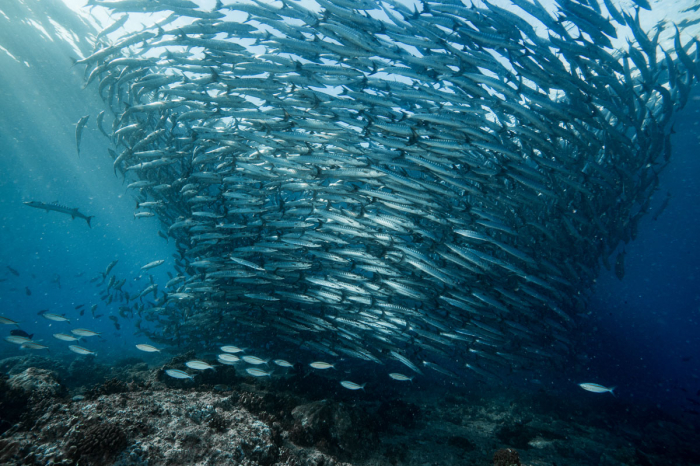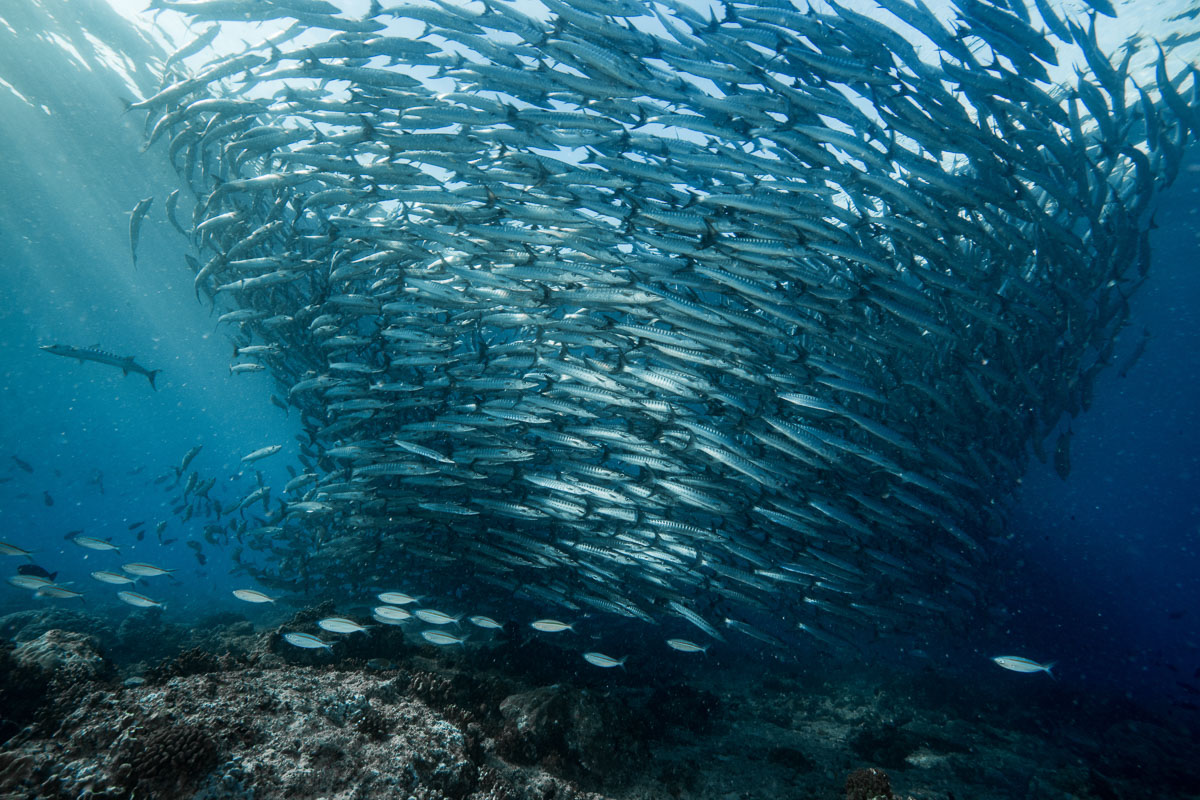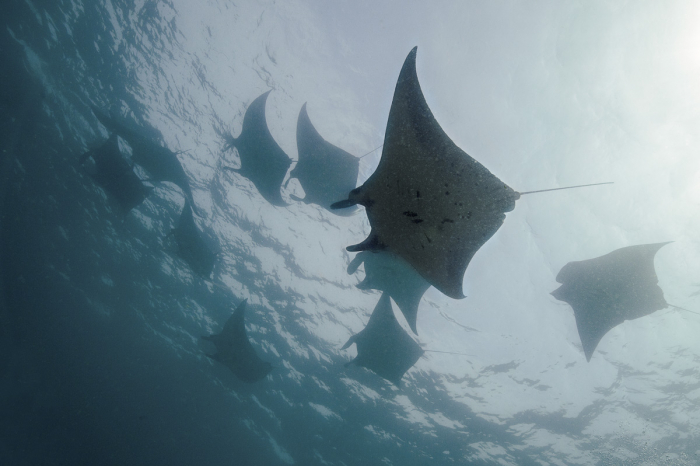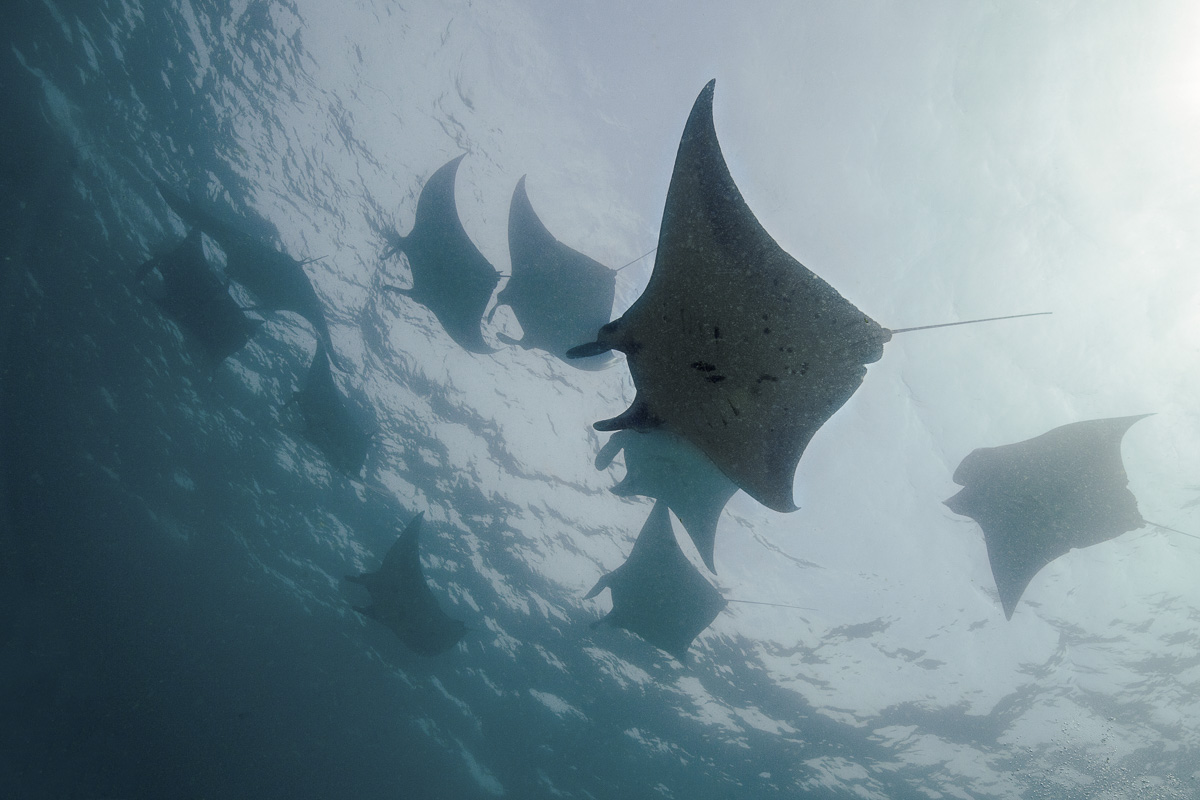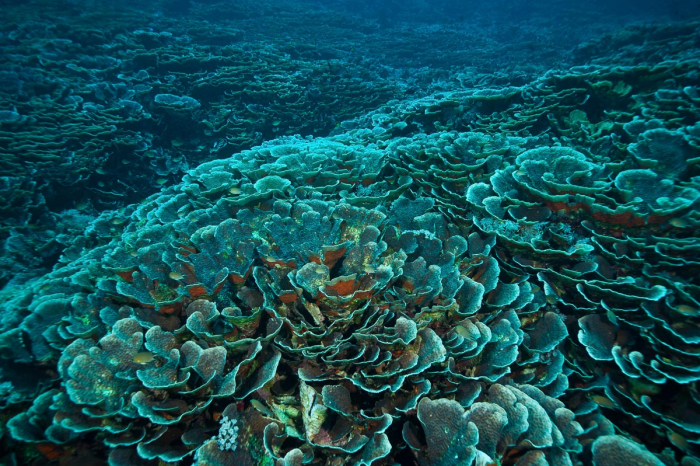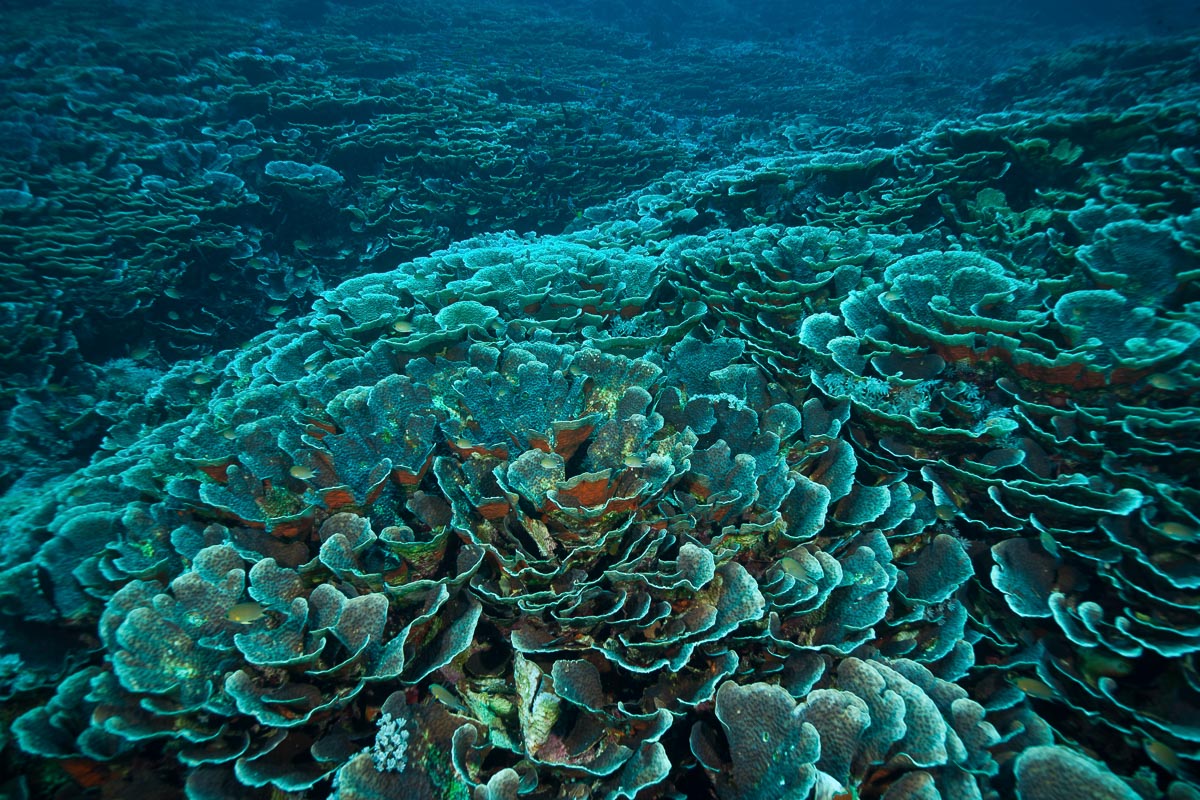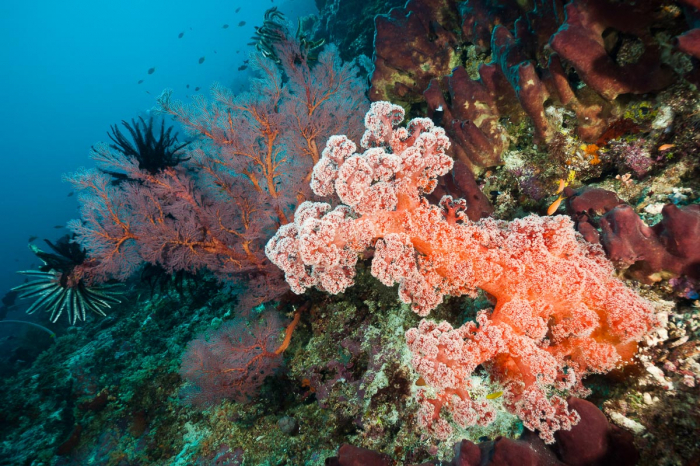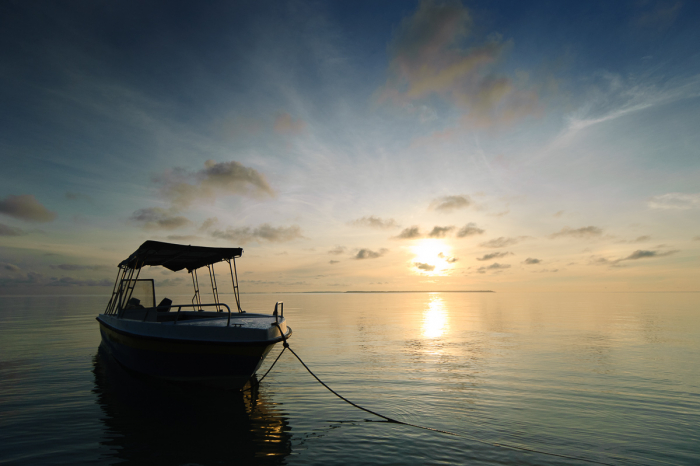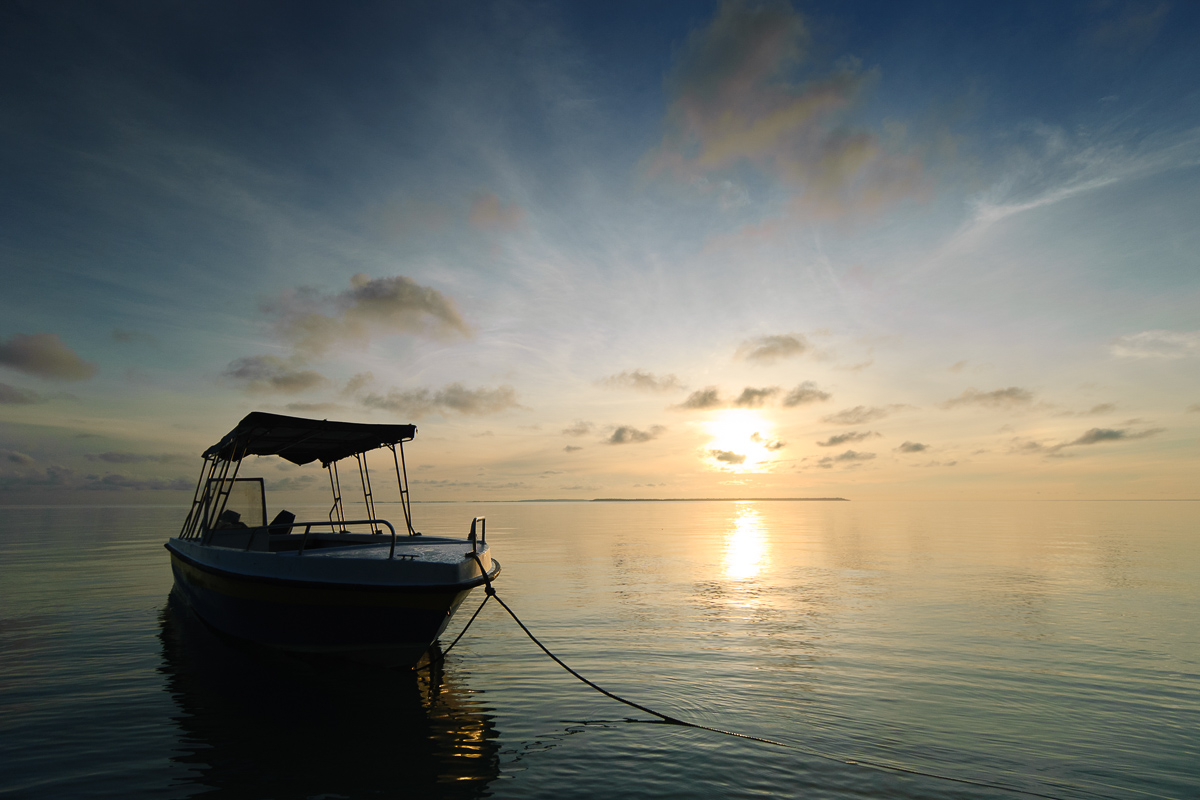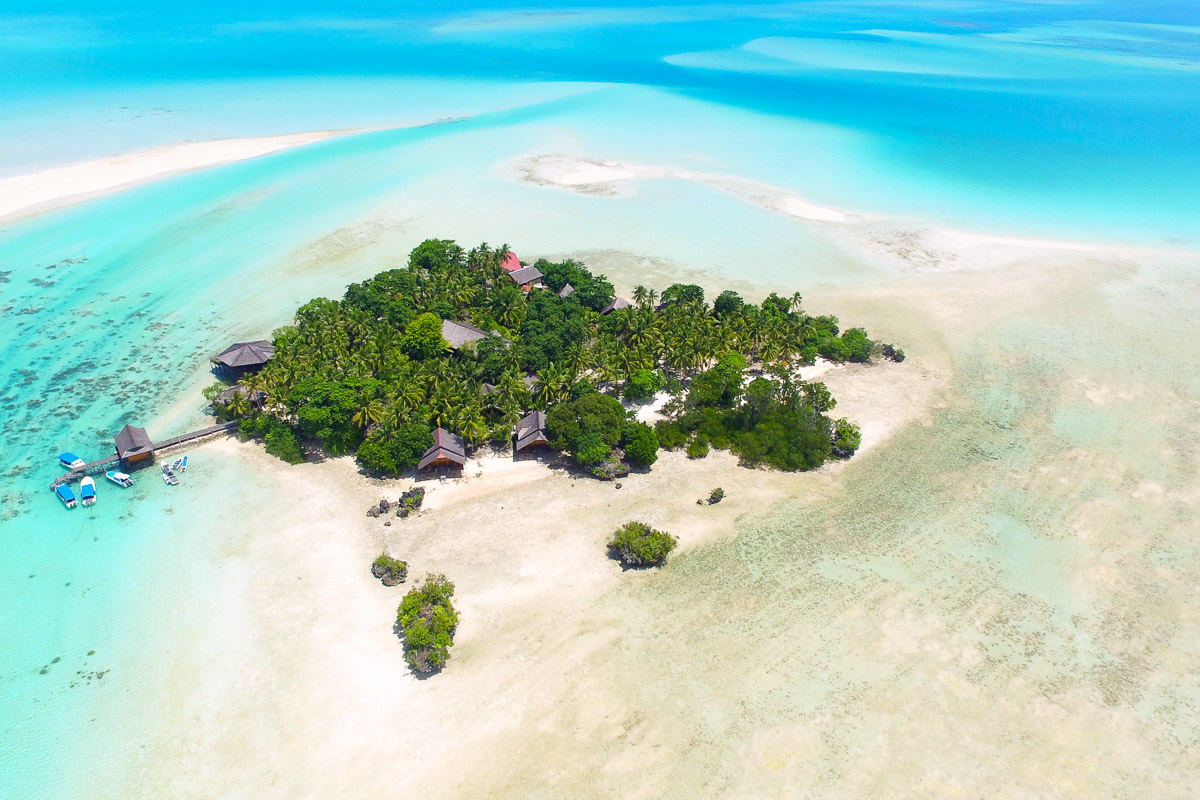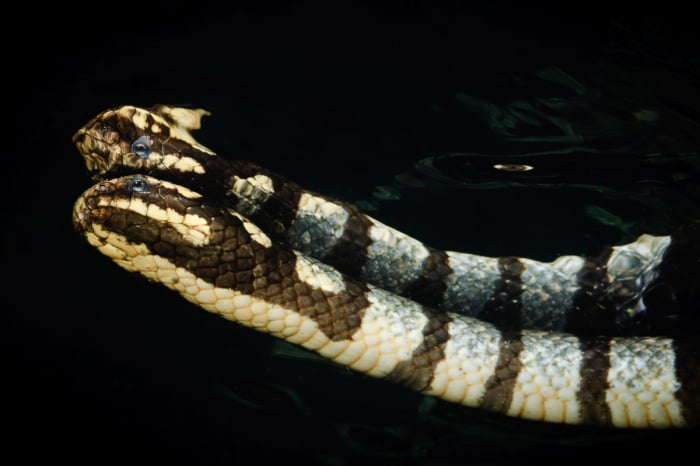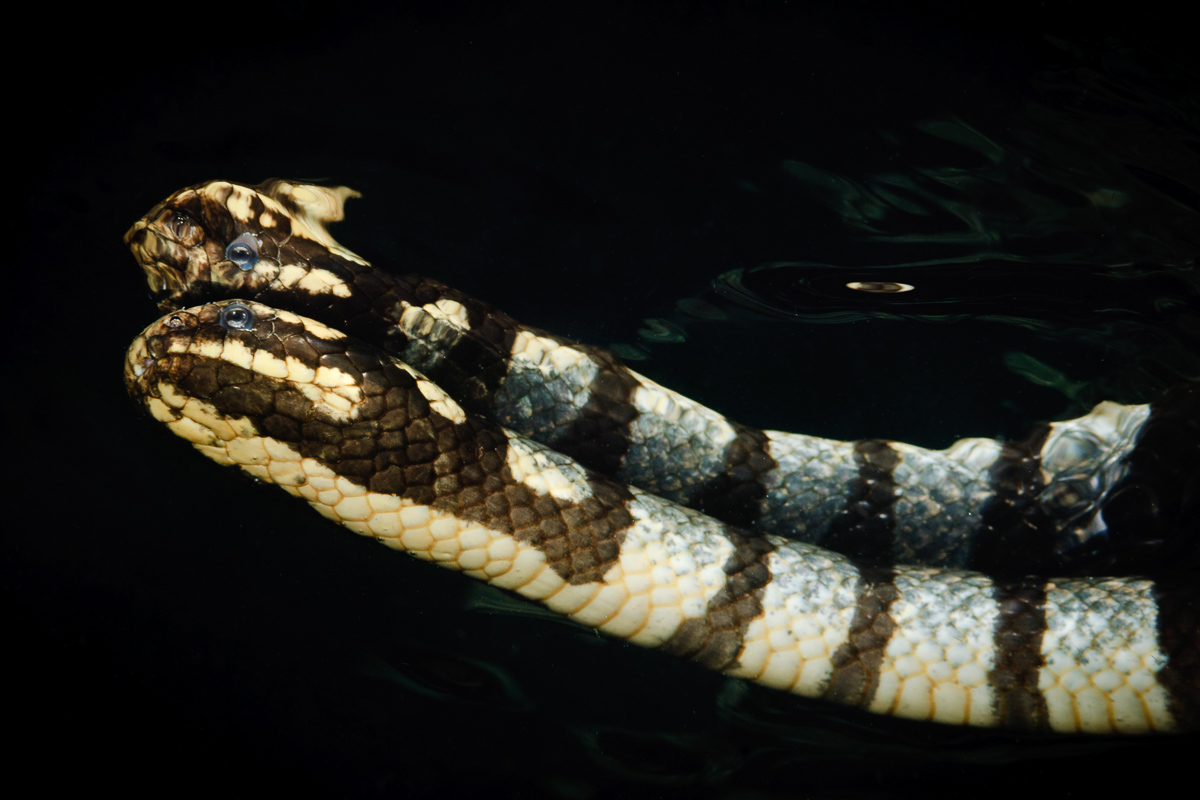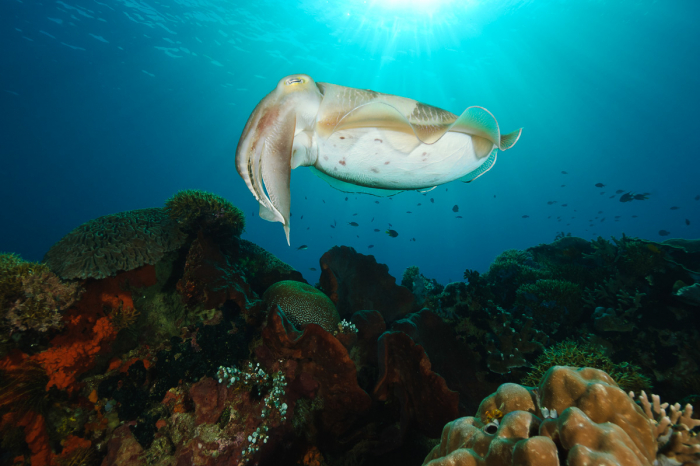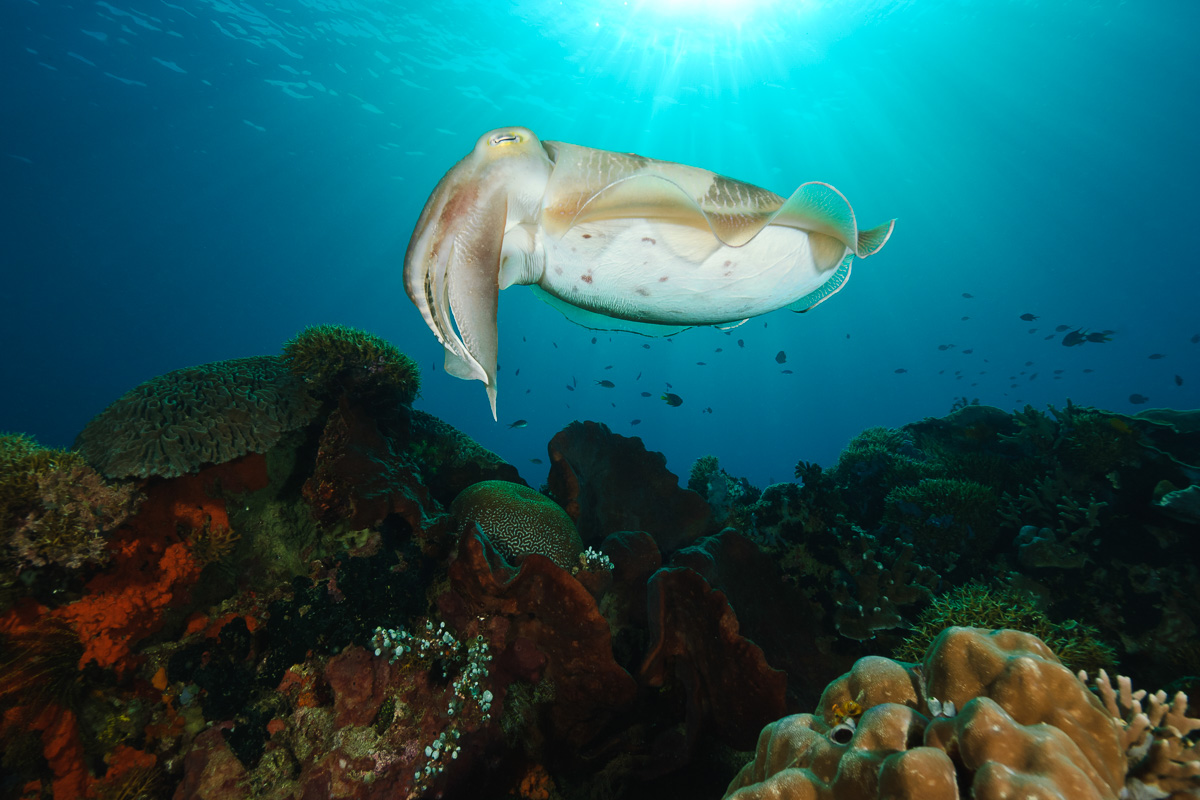 Diving Environment
Type
Reefs, drift diving, muck diving
Top tips

Time your Derawan Island diving holiday around the dark of the new moon for the best chances to see the whale sharks.
When the manta rays are feeding, snorkelling can be a great way to encounter these incredible animals.
It is easy to combine a trip to Derawan and Sangalaki with a trip to Mabul and Sipadan in Sabah.
About Derawan, Sangalaki and Maratua
The Derawan Archipelago lies off the coast of Berau Regency in East Kalimantan. The 30 plus islands and reefs all lie in the shallow waters of the continental shelf, from the coastal waters around Derawan and east to the atoll of Maratua which sits on the edge of the deep Celebes Sea basin. The main islands for diving are Derawan, Sangalaki, Semama, Kakaban - with its jellyfish lake - and Maratua. Most of them are home to small villages which rely on fishing and harvesting what they can from the seas to provide a living. These islands offer a wonderful mix of habitats, from mangroves and fringing reefs to steep walls and atolls, providing the ideal conditions for an extraordinary number of species - and diving experiences.

Getting to the Derawan Islands
The incredible diving of Derawan, Sangalaki and Maratua takes a bit of effort to experience and guests should plan for an overnight stay en route. Most guests will arrive via Balikpapan - Kalimantan's major flight hub - from where several resorts on Maratua offer charter flights. Otherwise it is another flight to Berau, then road trasnfer and a boat out to the islands.
Guests can also travel to the islands from Malaysia. Flights from Tawau in Sabah to the north land at Tarakan, where you can catch a transfer boat to Derawan. If you are feeling adventurous, you can also get the ferry from Tawau to Nunukan and onwards to Tarakan, although this can be a full day journey and will mean an overnight in Tarakan.

Click here for more information on how to get to Derawan, Sanglaki and Maratua.
Where to stay
In recent years, a number of homestays and dive resorts have sprung up throughout the islands, catering for backpackers travelling on a budget or those looking for a little luxury. There are now a variety of different options on Derawan itself and several dive centres and resorts on Maratua. Most of the resorts in the area offer diving at all of the best locations.
A number of liveaboards also run trips around the Derawan Islands - a great alternative for those that would prefer to stay onboard a boat rather than one of the islands.
Derawan diving season and weather
Being so close to the equator, the Derawan diving season is little affected by the monsoons. The islands do have a dry season, from March to October, and a wet season for the rest of the year. But diving in the Derawan Islands is incredible all year round - apart from in January, when stormy conditions mean the resorts on Maratua close down for maintenance.
Visibility varies around the islands and gets better as you move farther away from the mainland. If you're diving around Derawan and Samama you can expect somewhere between 10-15m visibility. Dive sites around Sanagalaki and Kakaban offer around 15-25m and at Maratua ranges between 15-30m+. The water temperature around the Derawan Islands hovers around 27-28c so guests can dive with a 3mm wetsuit or rash guard.
---
Derawan, Sangalaki and Maratua dive resorts
Derawan, Sangalaki and Maratua liveaboards