Scuba diving in
Banda Sea and Forgotten Islands
Explore spectacular reefs and islands of a remote paradise, and dive with hammerhead sharks, sea snakes and more
Highlights
Search for hammerheads on current-swept pinnacles & reefs
Encounter hundreds of sea snakes at Gunung Api & Manuk
Dive some of Indonesia's best preserved reefs
Explore the rich culture of the original 'Spice Islands'
One of the last frontiers of dive exploration in Asia, the Banda Sea is a remote haven for marine life that until recent years remained largely unexplored. Offering that perfect combination of spectacular reefs, exhilarating marine life encounters and a fascinating history, adventurous guests can now explore the Banda Sea on a liveaboard in search of a once-in-a lifetime dive experience.
Diving the Banda Sea and Forgotten Islands
Healthy corals

March - April

and

September - November

Walls & pinnacles

March - April

and

September - November

Hammerhead shark

March - April

and

September - November

Devil ray

March - April

and

September - November

Trevally

March - April

and

September - November

Soft corals

March - April

and

September - November

Schooling reef fish

March - April

and

September - November
A liveaboard cruise exploring the Banda Sea offers a unique opportunity to explore some of Asia's finest diving. The remote islands of the 'Ring of Fire' have escaped much of the development of the modern world and remain pristine outposts of Asia's extraordinary marine environment, offering untouched reefs, prolific marine life and bigger species including sharks. The current-swept dive sites throughout the inner arc of volcanoes are a mix of steep drop-offs and sloping reefs decorated with spectacular hard corals, huge sea fans and giant sponges, all bursting with life. Big groupers, dense schools of fish, turtles, mobula rays, tuna, sea snakes and even hammerhead sharks are all commonly seen. Add in some astonishing biodiversity and exciting muck diving in both Ambon and Alor, and you have what is probably the perfect diving experience! 
Diving Nusa Laut and Banda Neira
A typical cruise through the Banda Sea starts in Ambon where guests warm up with some muck diving in Ambon Bay or on the reefs along the south coast, before sailing towards Nusa Laut. This small island is home to one of the Banda Sea's most reliable hammerhead sites at Ameth and is a must on any trip to the region. Heading southeast via the isolated seamount of Soangi, the next stop is the famous island of Banda itself. Here you can explore the famous lava flows, dive Batu Kapal, Hatta and Skaru Reef before sailing to Run. Banda and its neighbours have a well-deserved reputation for encounters with hammerheads but the islands themselves are also fascinating places to explore.
Diving Manuk and Nil Desperandum
Moving on from Banda, the next stop is Manuk Island, infamous for the huge numbers of sea snakes that can be seen here year round. Divers can expect to be surrounded by inquisitive olive and banded sea kraits that gather on the reef all round the island, but don't forgot to keep an eye out in the blue as well - sites such as Manuk Ridge and Palm Point are also good locations for hammerheads and mobula rays. From Manuk, other common sites include Serua, famous for hammerheads at Jackpot, and Nil Desperandum Atoll and Dusborough. Both of these isolated atolls offer an incredible mix of beautiful sloping reefs, deep walls, plenty of reef life and the possibility of hammerheads once again.
Diving the Forgotten Islands
Entering the southern Banda Sea, liveaboards will either head to the 'Forgotten Islands' of Dai and Babar to explore their beautiful reefs and search for schools of jackfish, or towards the Terbang Islands and Nuslear, well know for the spectacular shallow coral gardens and steep drop-off walls. As the boat heads towards the end of its trip, guests can finally explore Nyata and Reong before finishing the cruise in Kupang or even Maumere. If heading further west, then you'll have the chance to explore the Pantar Strait, Pulau Nusa and Kambing, then finish off with some muck diving in Maumere Bay.
With so many islands to explore, different boats offer their own special routes, sometimes visiting the outer arc islands such as Koon or the Kei Islands, or perhaps heading to isolated Guning Api with its sea snakes or the Lucipara islands in the centre of the Banda Sea. Wherever your itinerary takes you, you can be sure of some extraordinary diving and one of the most memorable dive trips imaginable.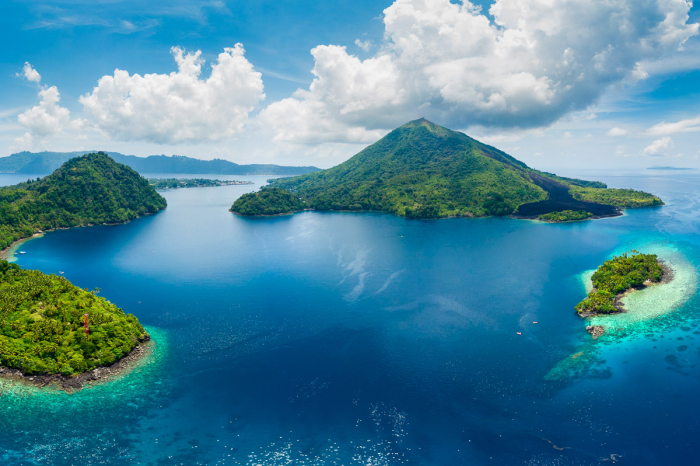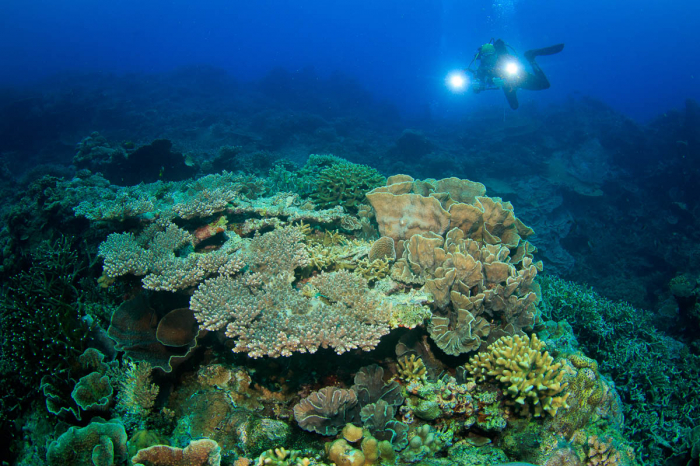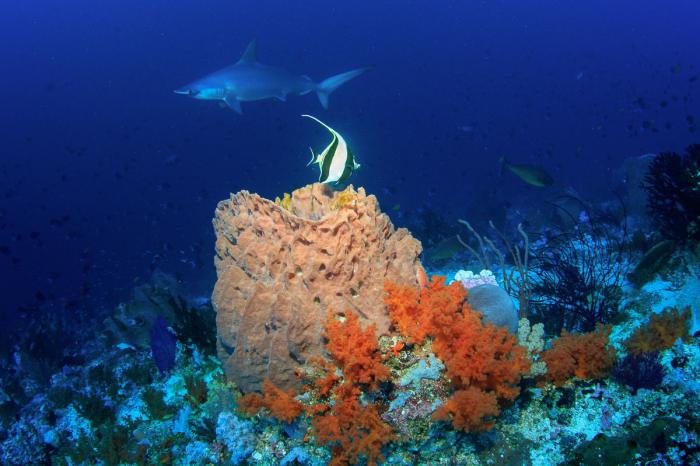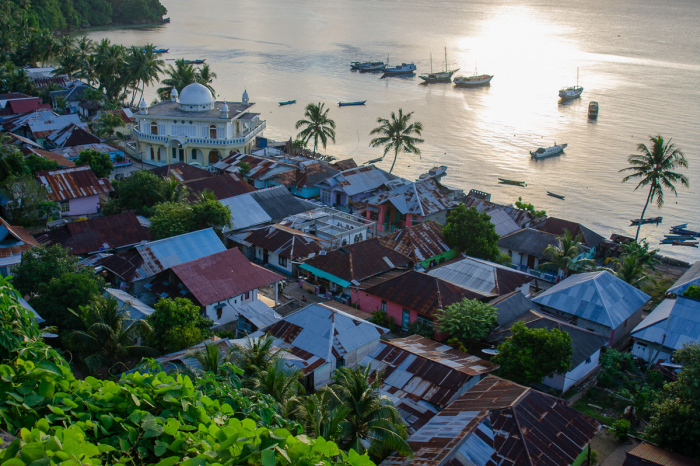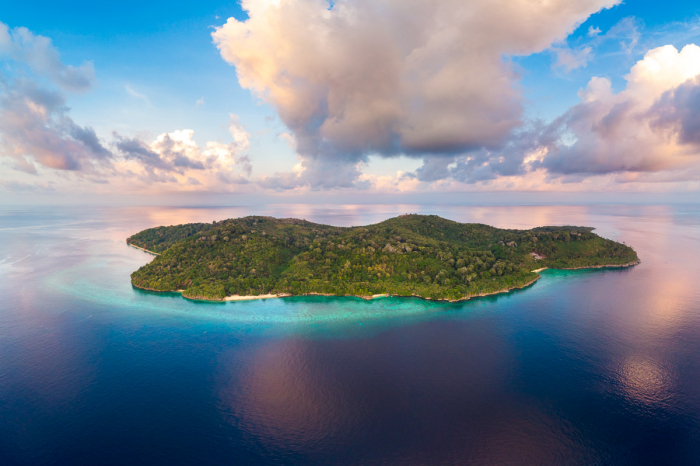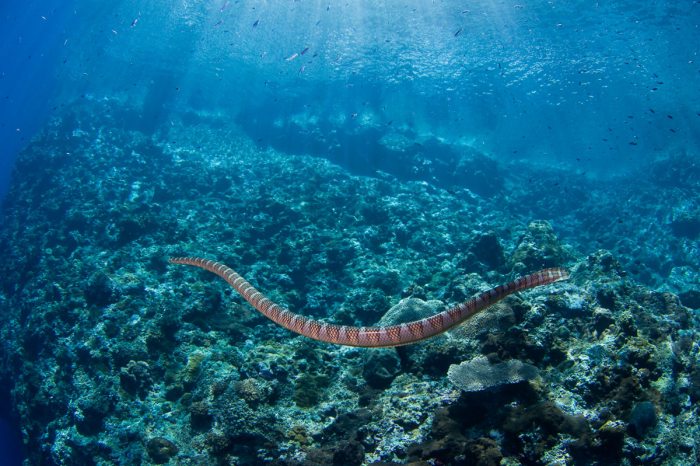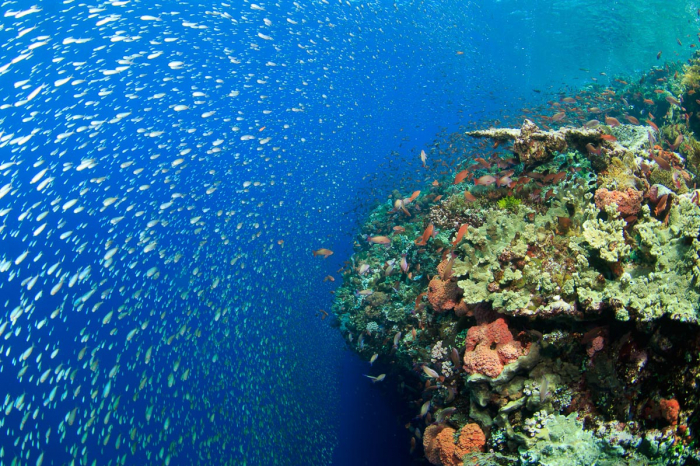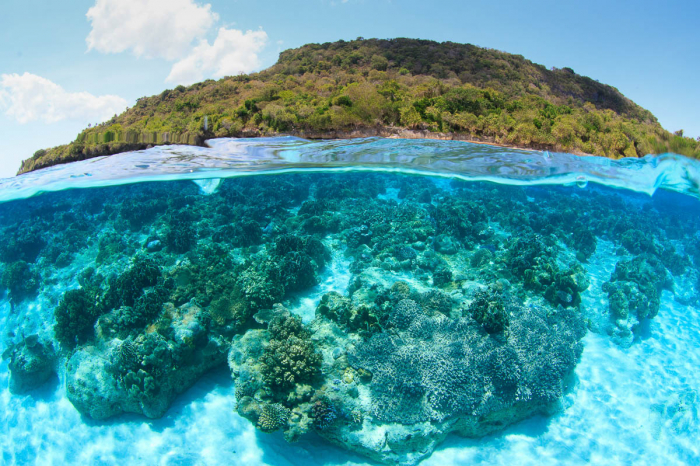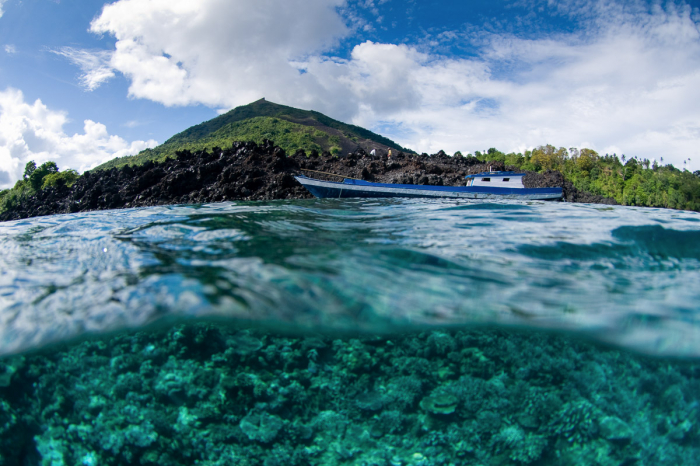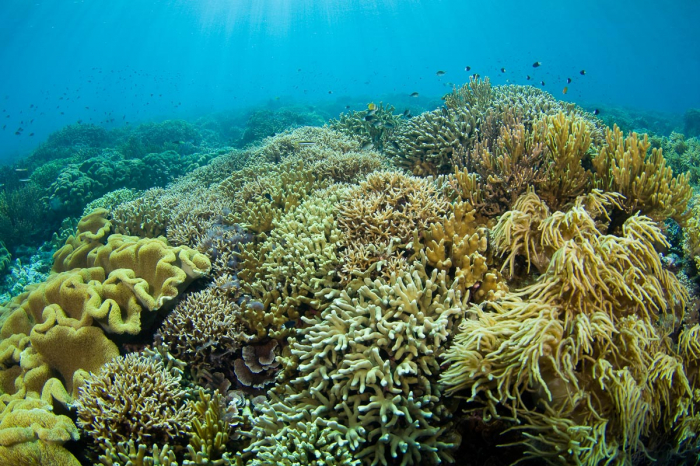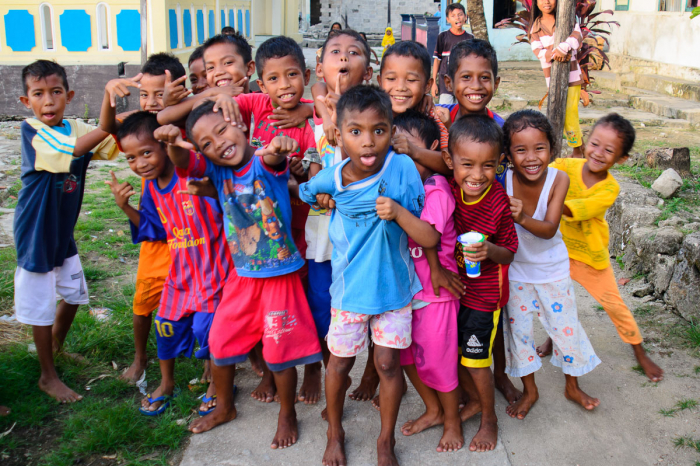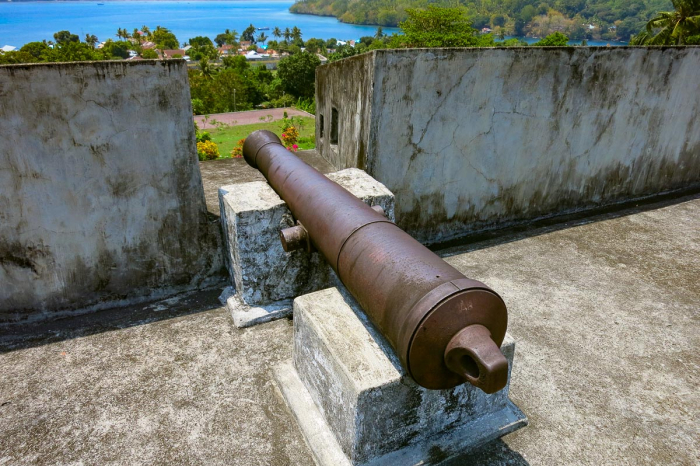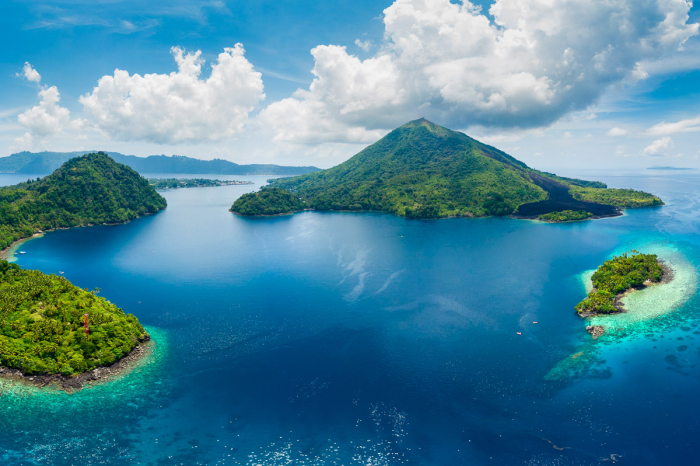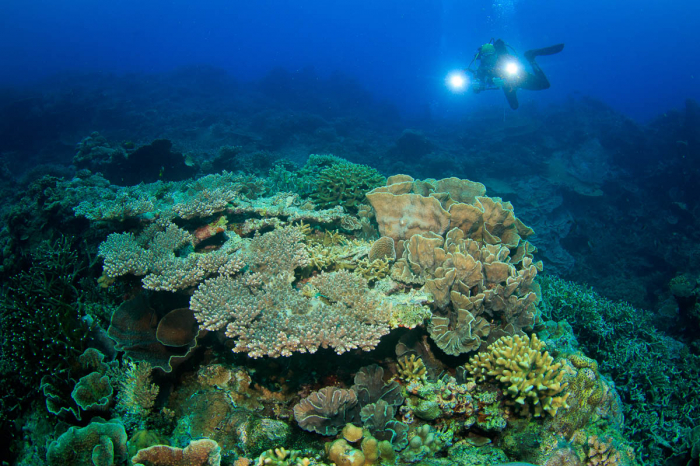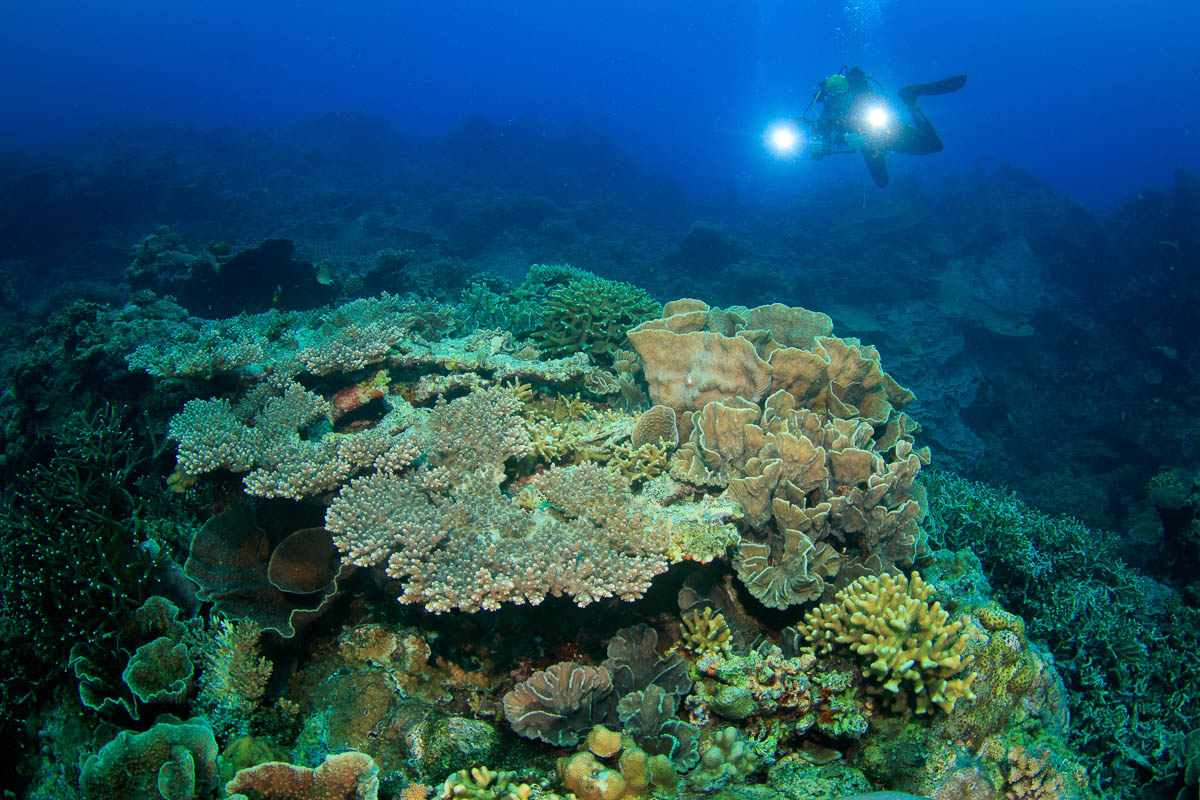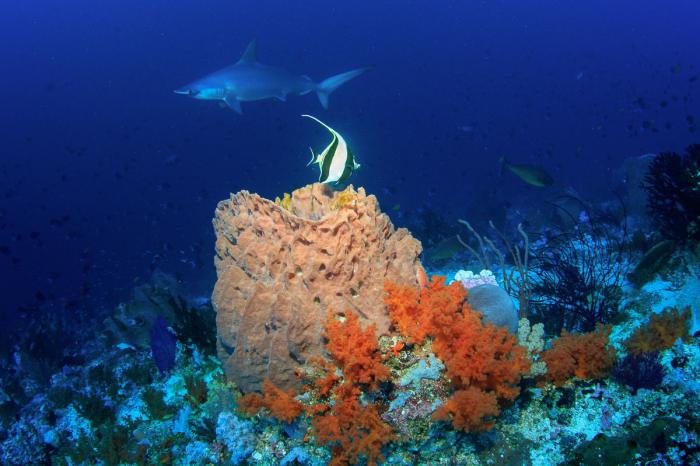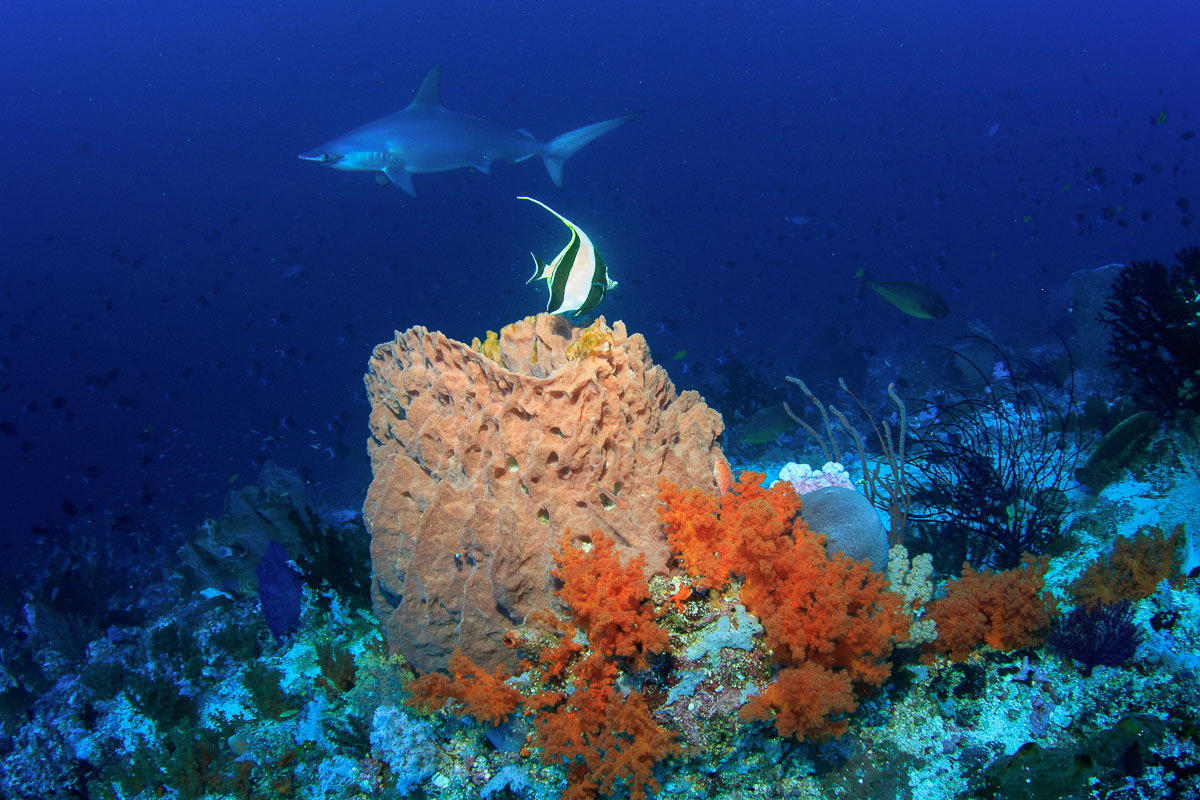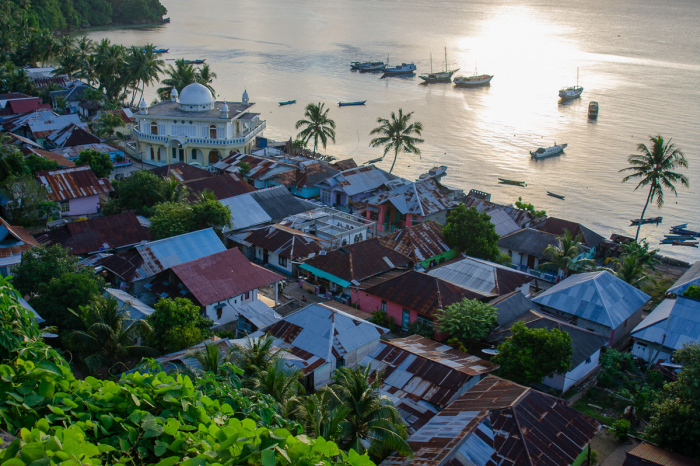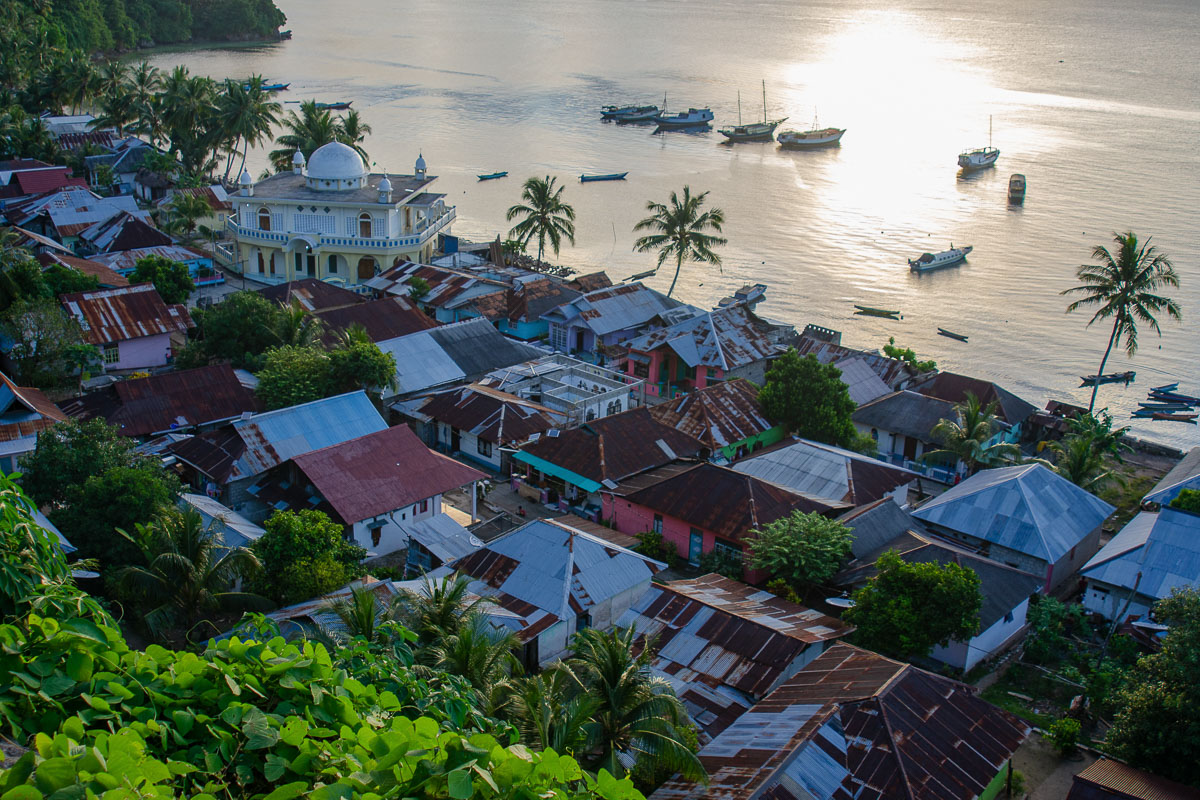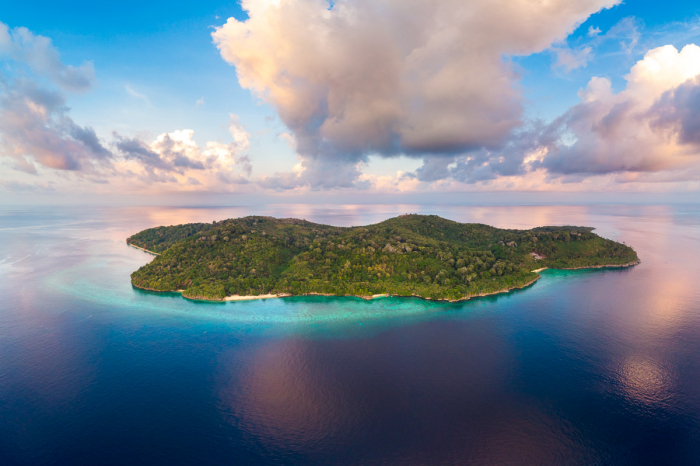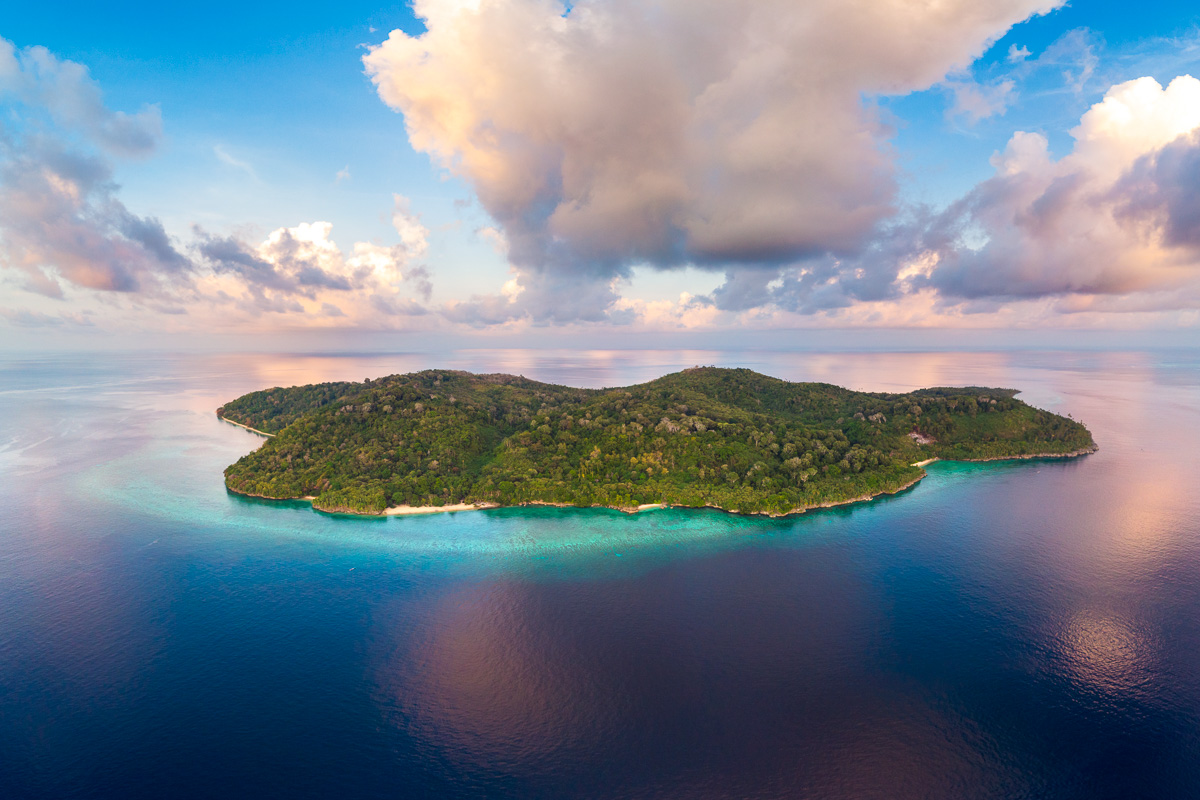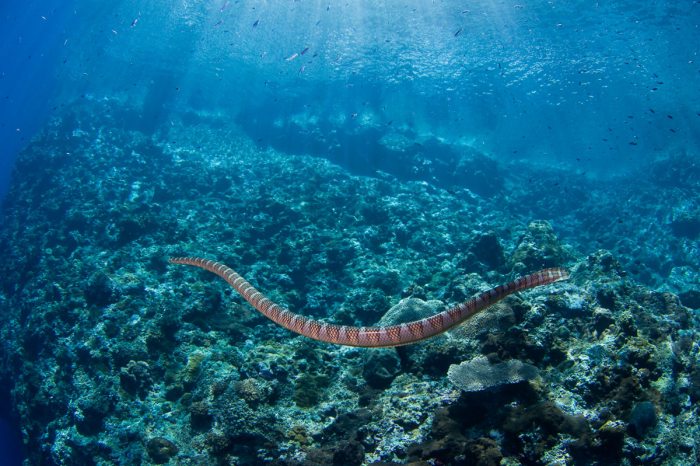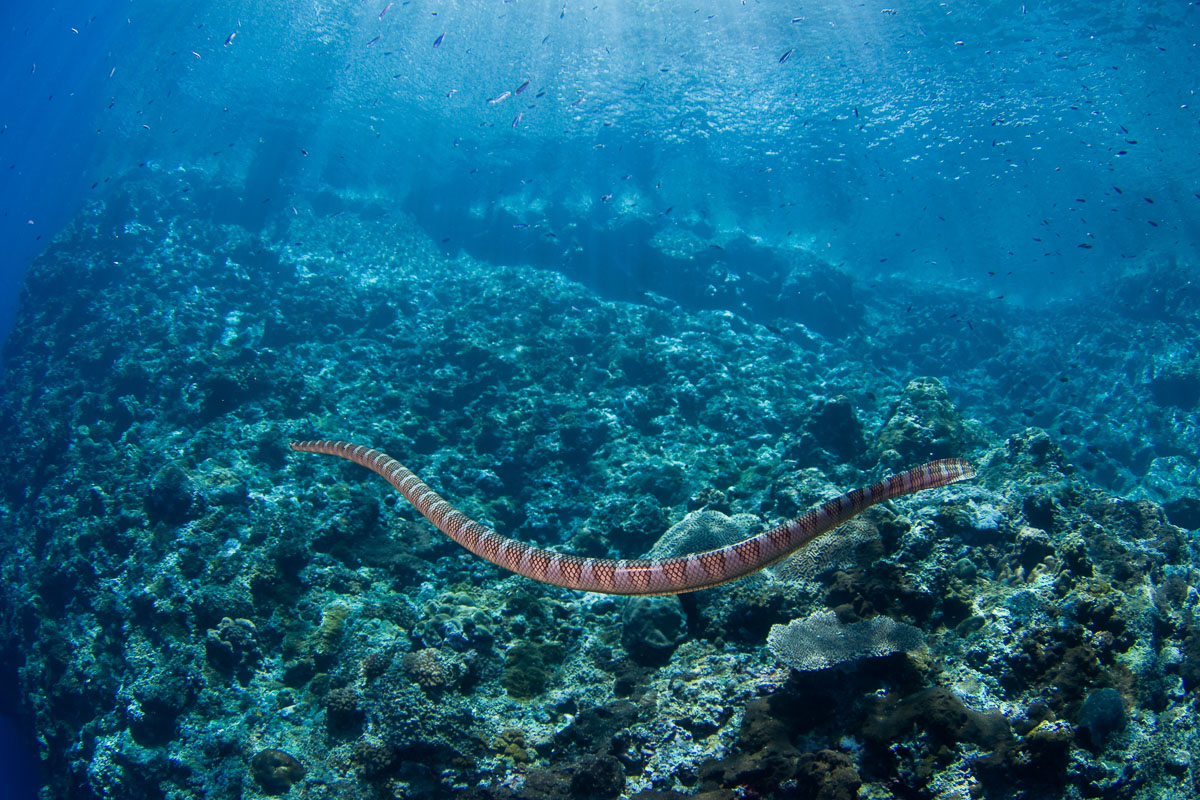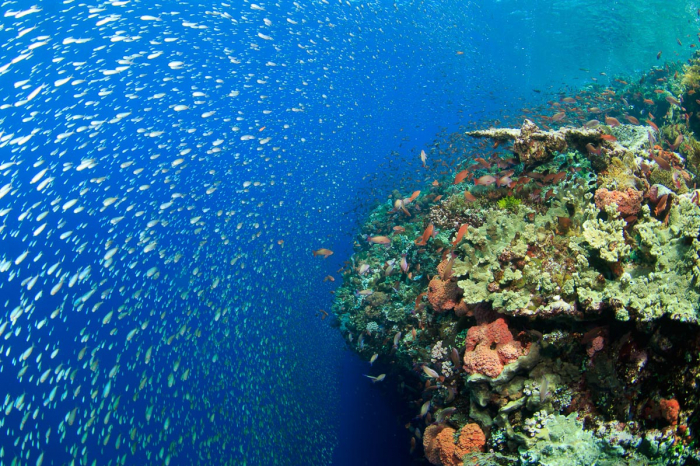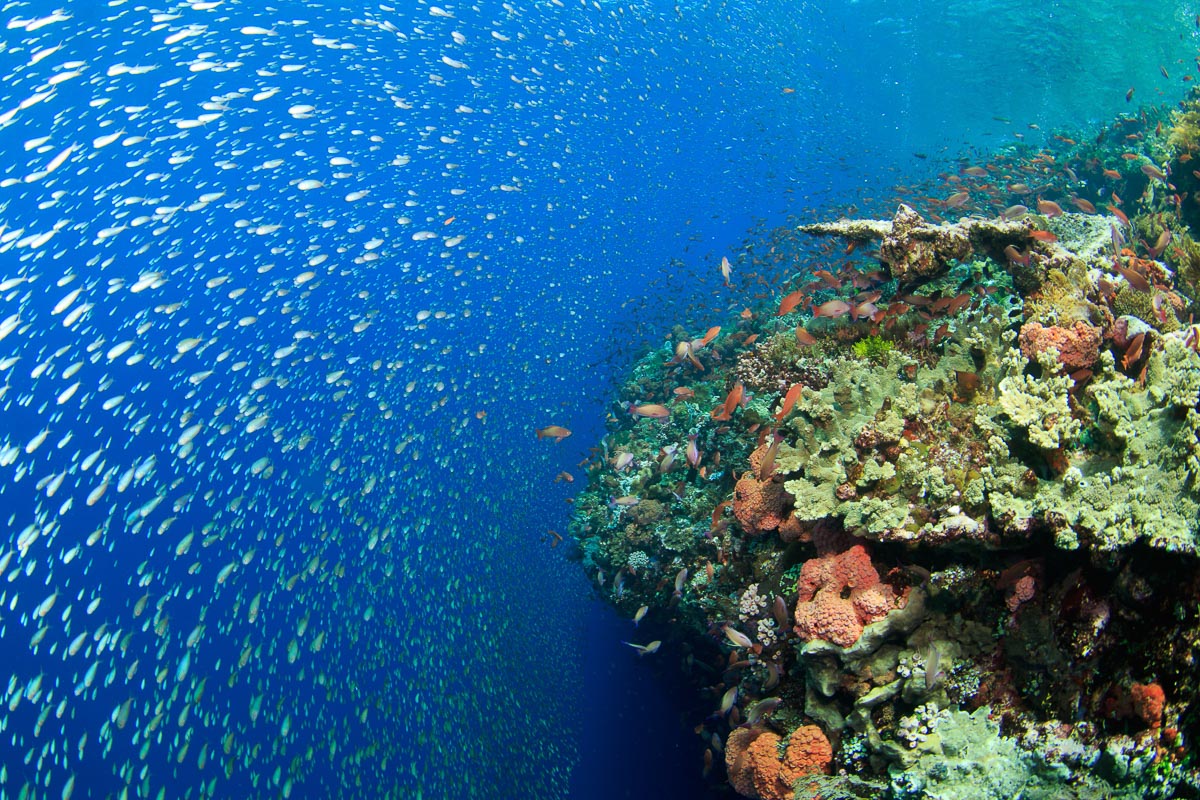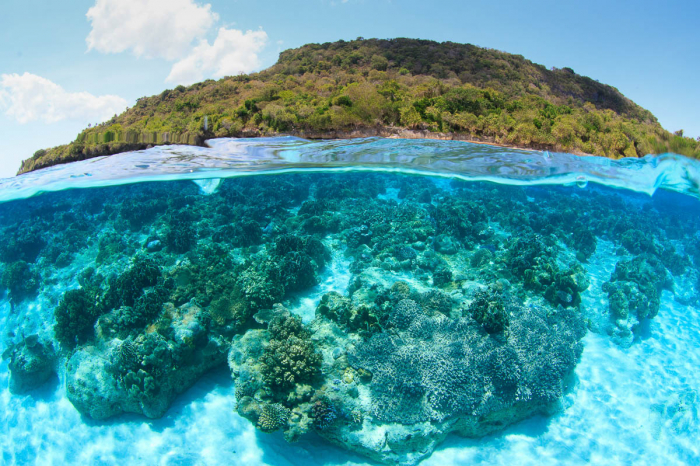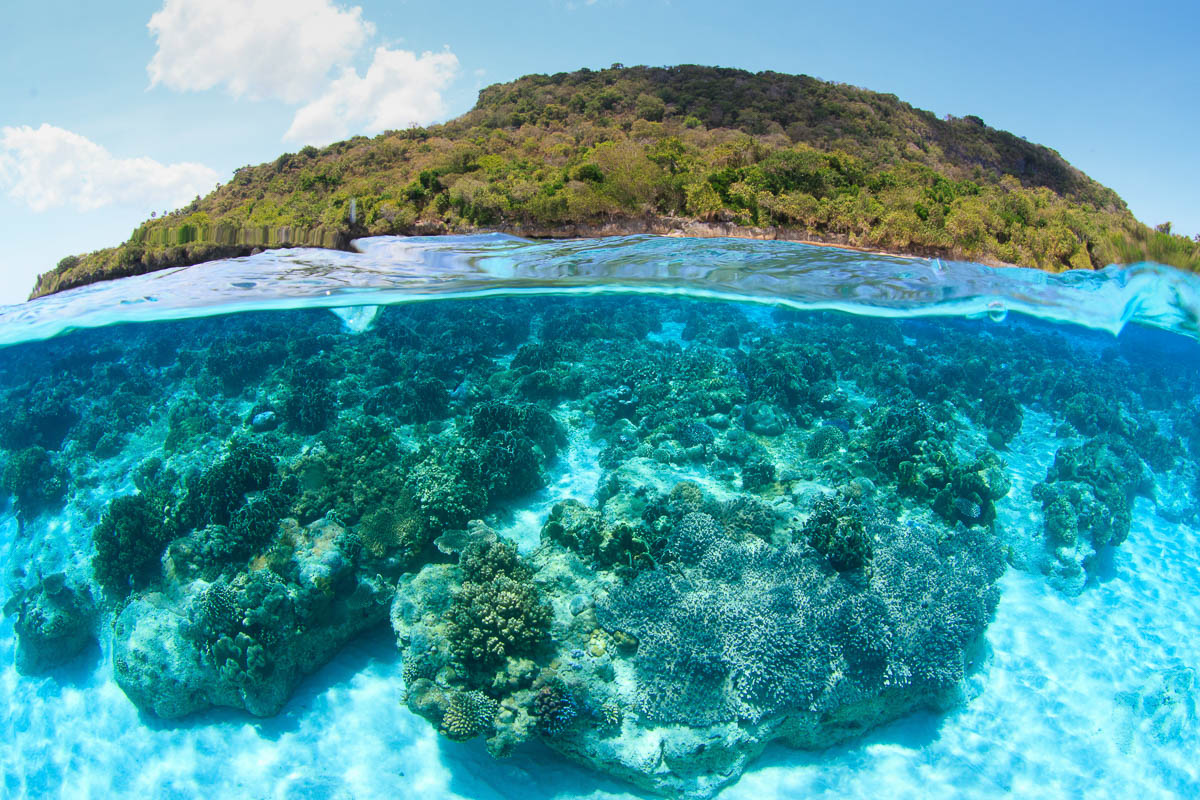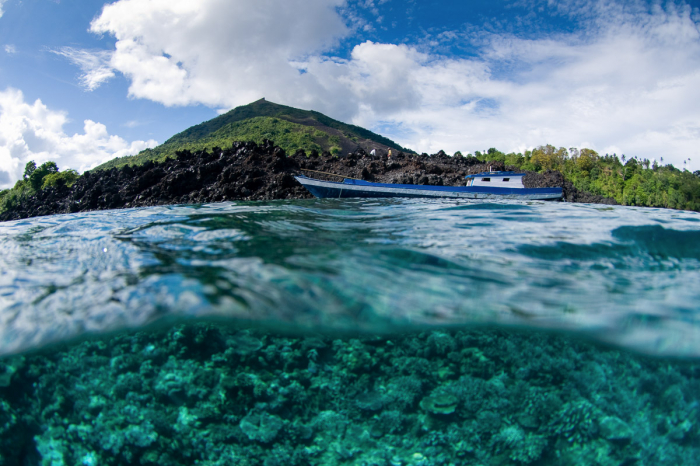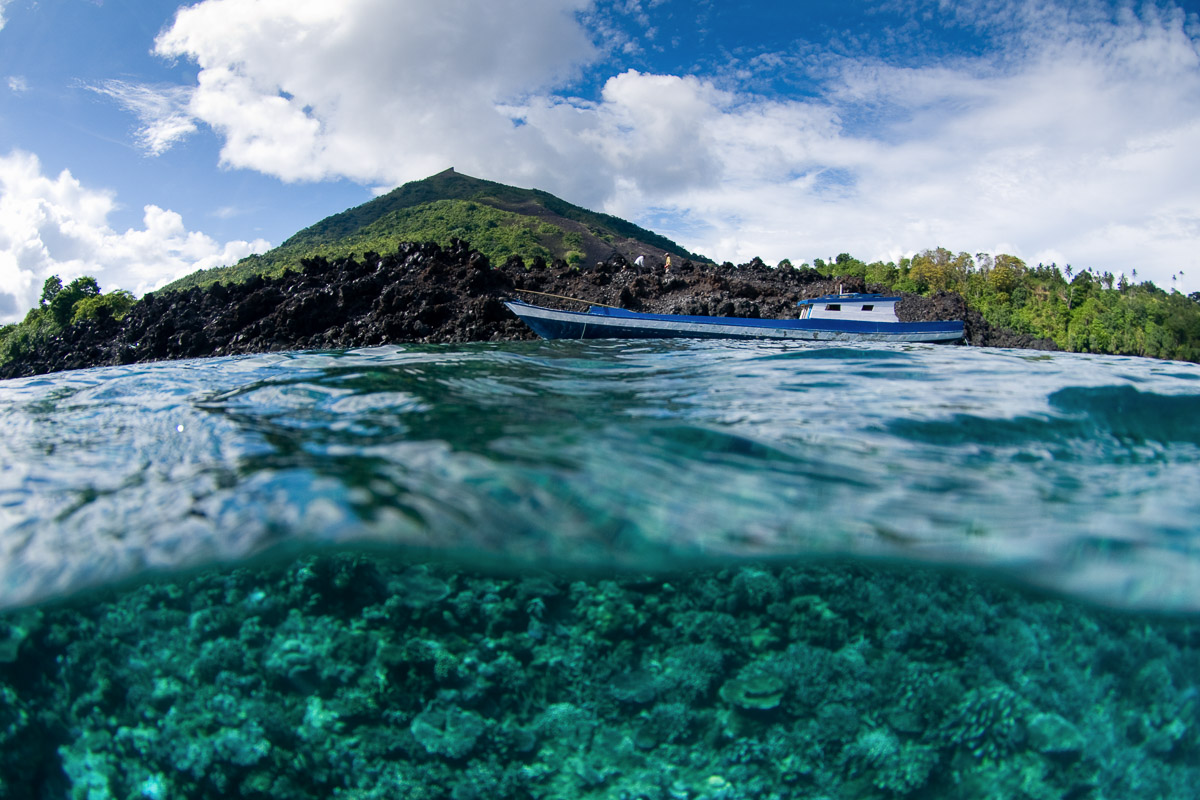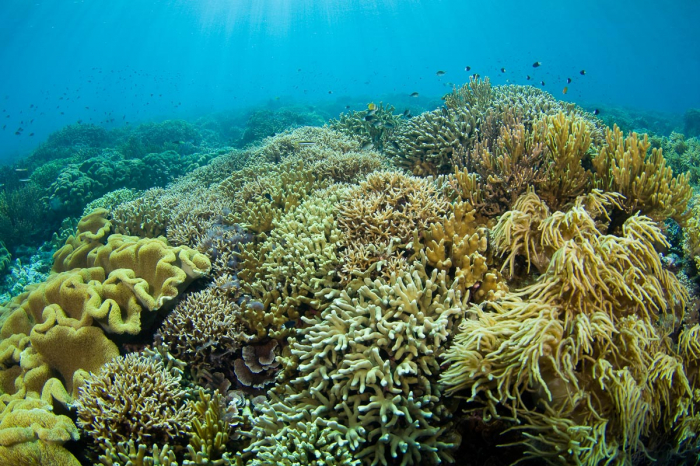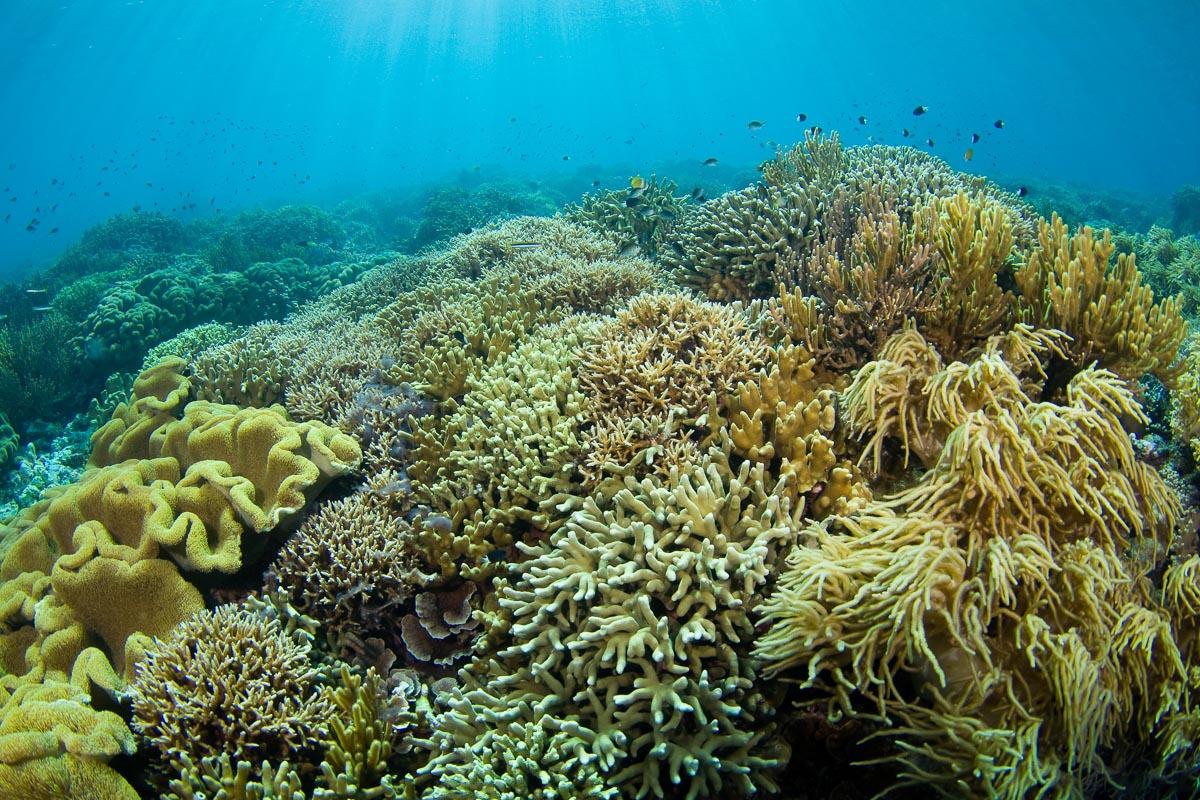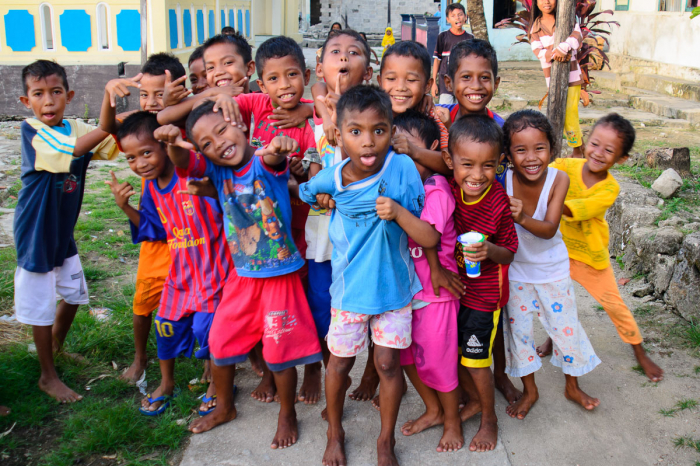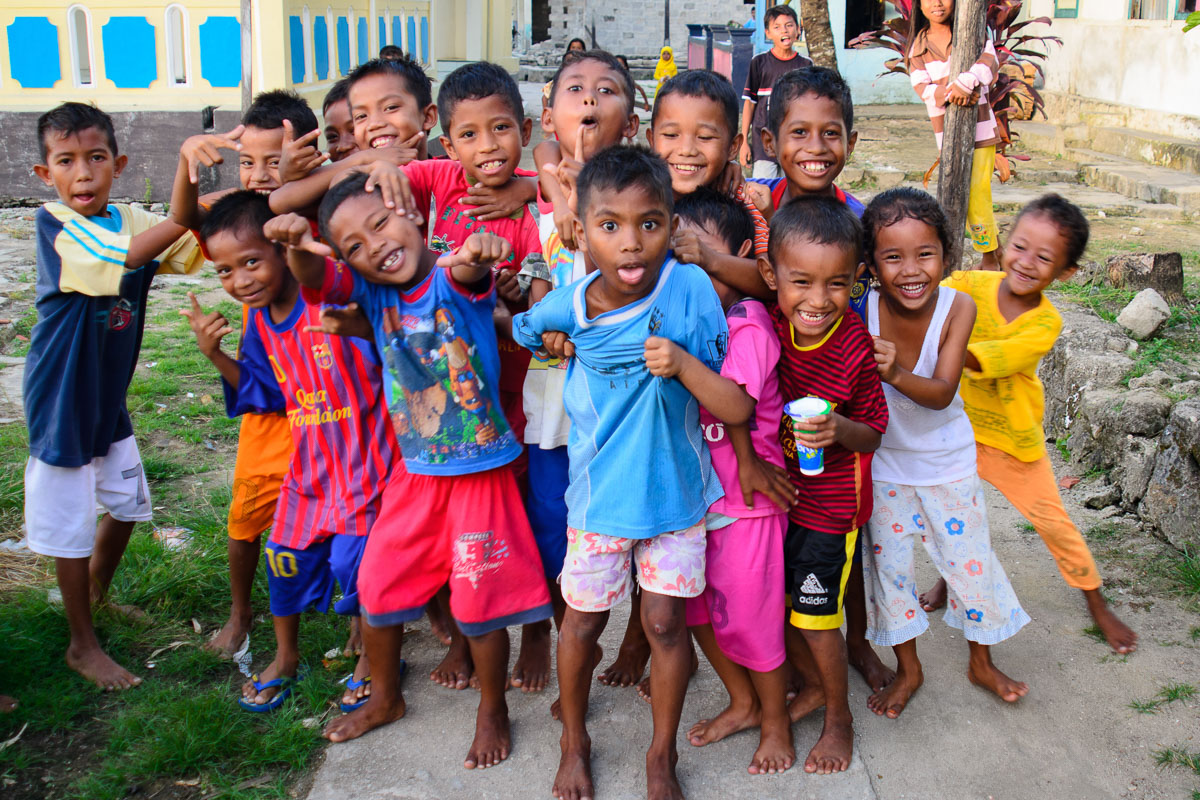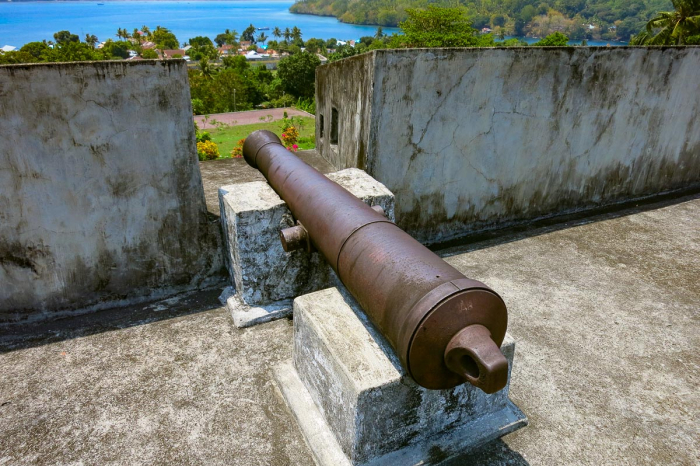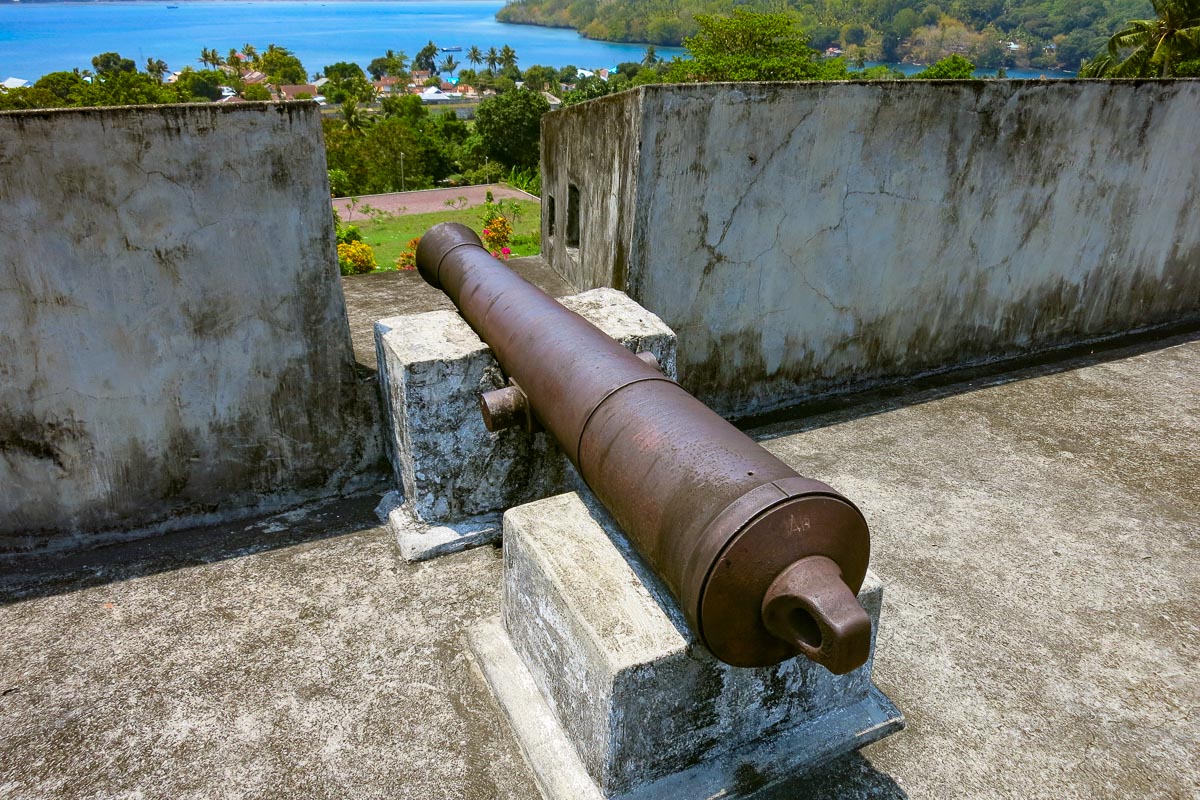 Diving Environment
Level
Beginner upwards, although many sites have currents
Diving Season
March to April, September to November
Top tips

It is worth combining your trip across the Banda Sea with a few days in Ambon to explore its reliably-exciting muck sites.
The Banda Sea is famous for its bigger animals, but you can also search for Mandarinfish and flashlight fish
For the ultimate experience you can sail from Maumere, to Alor through the Banda Sea to Ambon and then across to Raja Ampat - one of the best liveaboard trips on the planet!
About the Banda Sea and Forgotten Islands
The Banda Sea lies just south of the equator in Eastern Indonesia, and is bounded by the islands of Buru, Ambon and Seram in Maluku to the north, Sulawesi to the west, spectacular arcs of volcanoes and reefs to the east and the distant rugged islands of Nusa Tenggara and Timor to the south. Within the basin itself are two chains of islands - an inner arc of rugged volcanoes that rise from deep water and an outer arc of low, limestone islands that mark the eastern boundary of the Banda Sea. These islands are home to spectacular, current swept reefs and an extraordinary wealth of marine life - from hammerheads and sea snakes, to whales, dolphins and mobula rays.
This remote area once lay at the heart of the lucrative spice trade - in fact Banda and its neighbour, Run, were the original 'Spice Islands' sought after by explorers and fought over by nations, until the source of the island's wealth and fame, the spices trees themselves, were smuggled off the islands. Today the islands of the Banda Sea attract a different type of adventurer - drawn by the opportunity to dive remote, pristine reefs, visit islands rich in history and culture, and explore a part of Asia that, despite its previous fame and fortune, has become a pristine backwater.
Getting there
Given the isolation of this vast expanse of sea, it is no surprise that the best way to explore it is onboard a liveaboard. Many different companies now offer cruises across the Banda Sea, often traversing the area while traveling between Komodo and Raja Ampat as the seasons change. These 'crossings' offer some of the most exciting diving in Indonesia, and the long trip from Maumere to Ambon, and onwards even to Raja Ampat, is one of the ultimate liveaboard experiences in Asia.
Whether your itinerary follows the inner-arc of volcanic islands, or heads further east to explore the outer islands, you'll join your liveaboard and disembark at particular ports around the Banda Sea. The most common port to start or end your trip is Ambon in the Maluku Islands at the northern boundary of the sea. To get to Ambon you can fly directly from Jakarta, or connect via Makassar - overnight - or Surabaya if you are coming from Bali or Singapore or other destinations in Asia. Another popular port is Maumere on Flores which can be reached directly from Bali. If on the other hand your itinerary includes the Forgotten islands you may need to fly into Saumlaki on Tanimbar, or to Kupang in West Timor, or to Sorong in West Papua if your cruise explores Raja Ampat as well as the Banda Sea.

Click here for more information on how to get to Ambon, Maumere, Saumlaki, Sorong, Kupang, and more.
Where to stay
Although there are several small home stays and dive centres on Banda island, the best way to explore this extraordinary area is onboard a liveaboard. From luxurious modern motor yachts fitted with every mod con, to traditional wooden phinisis that cruise the islands between Komodo and Raja Ampat, guests looking for an exciting liveaboard adventure in the Banda Sea are spoilt for choice.
It is worth noting that many of the trips to this area tend to be longer - 10-11 day cruises are common - as well as being a little more expensive. And don't forget you can easily contact a ZuBlu travel expert who can put together some different options for you.
Seasons & weather
Indonesia's weather is dominated by the shifting winds and rains of the wet and dry seasons, which have markedly different effects as you head east across the nation: whilst central and western Indonesia are wet from December to March, eastern indonesia is dry; and as the rains and winds arrive in the east from June to September, the islands in the centre and west are dry. The Banda Sea is typically at its best between these two main seasons, with the highest chances of calm seas in March and April, and then again from September to November and into December.
These changing seasons and winds dictate the schedules of liveaboards. Banda Sea trips are offered when the liveaboards head west to Komodo at the end of the season in Raja Ampat in March and April, then again from September to November after the summer winds have died down. Outside of these months, sea conditions in the Banda Sea can be more unpredictable.
During the main cruising periods in the Banda Sea, the water temperature is generally consistent and surprisingly warm compared to other parts of Indonesia - 27 - 29C is the norm. However, if your itinerary includes Alor and the other islands of Nusa Tenggara, upwellings in the Pantar Strait for instance can mean the water temperature drops to 25C or lower. Visibility is more likely to vary as plankton blooms can mean the visibility may drop to 15m or less, but for the most part, the Banda Sea can have exceptional visibility up to 40m+.
The Banda Sea's rich marine life remains constant no matter what time of year you visit, although if you are looking for hammerhead sharks, sightings seem to be a little more reliable later in the year from September to November.
---
Other popular destinations