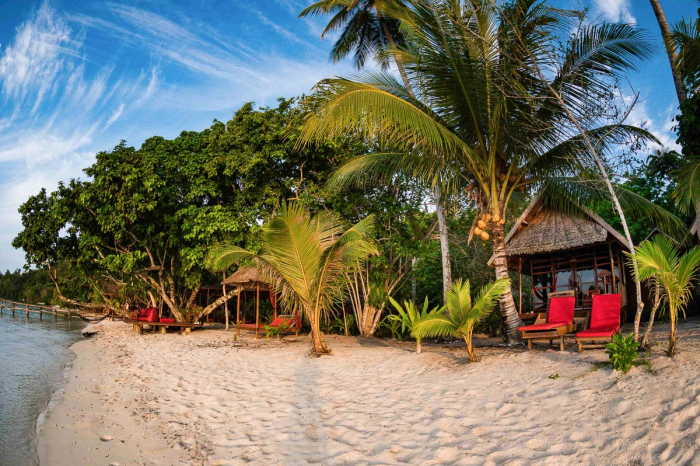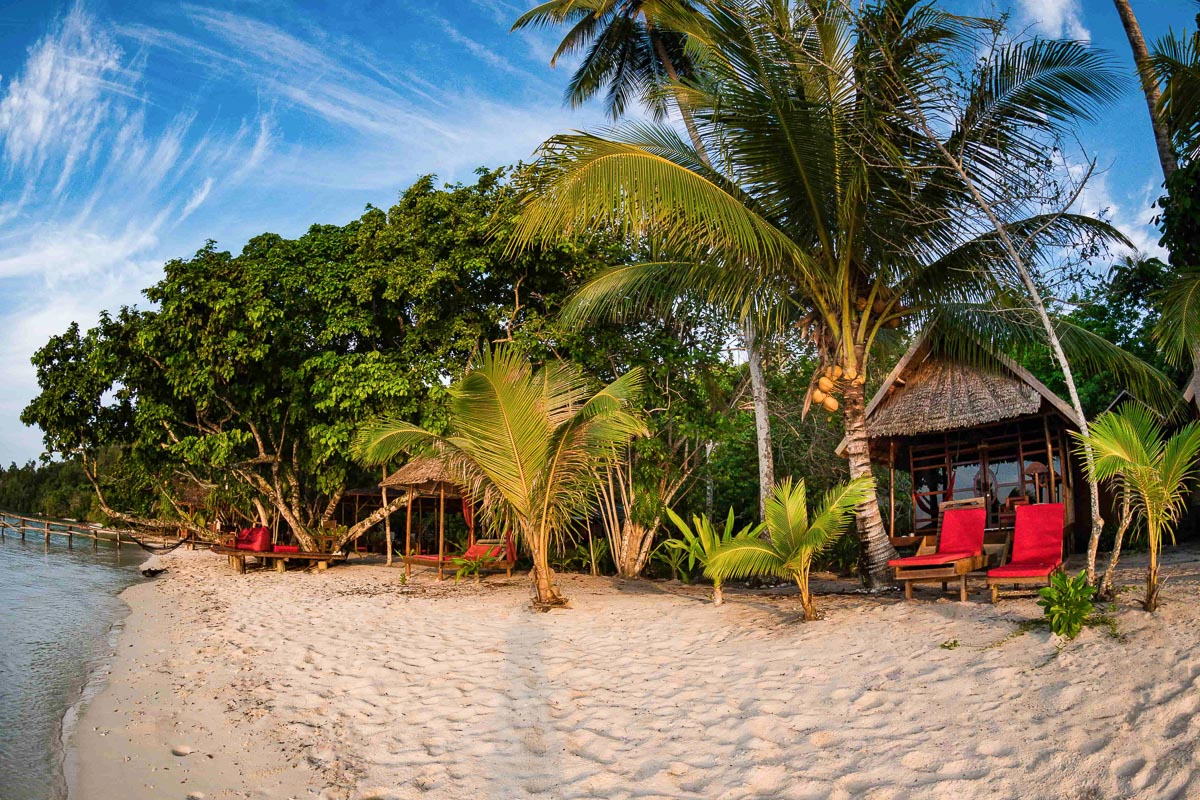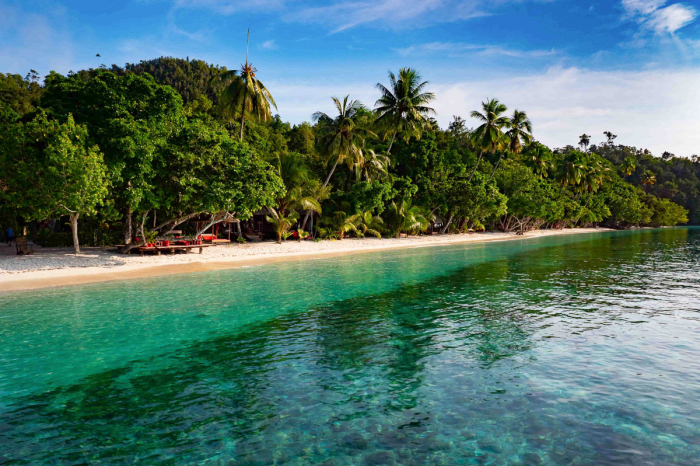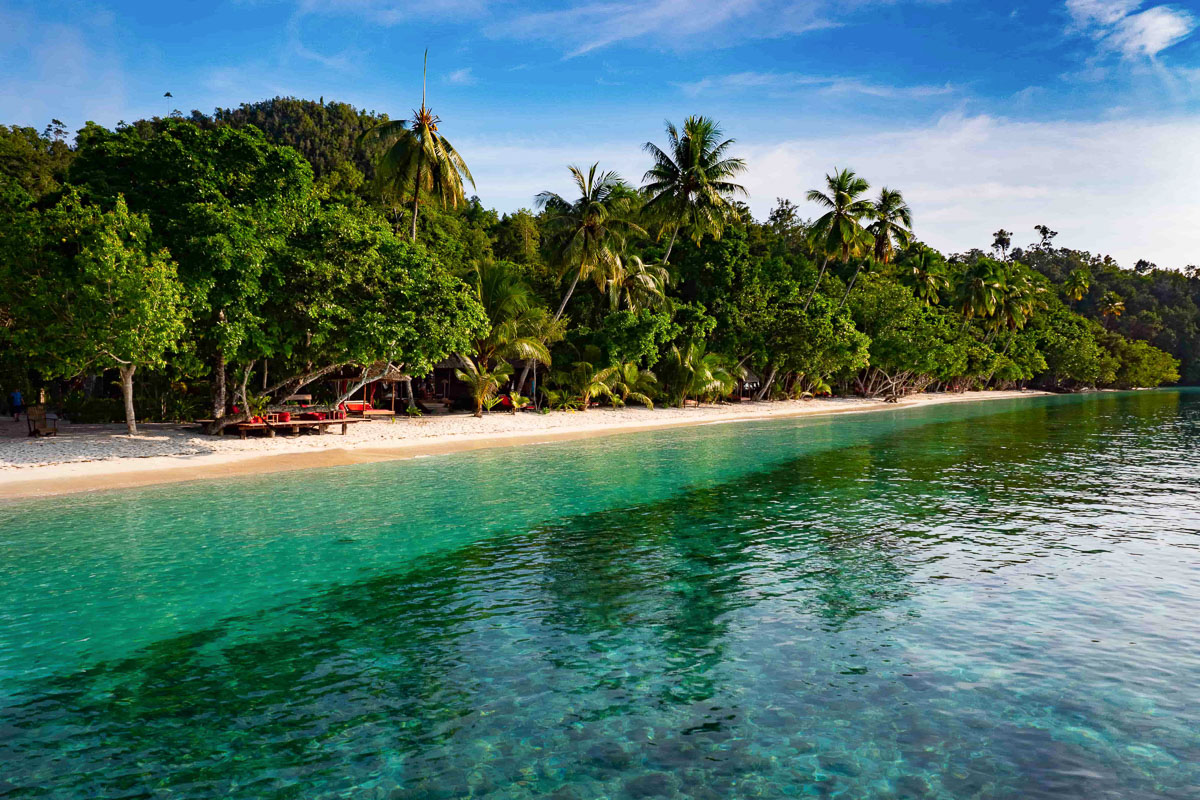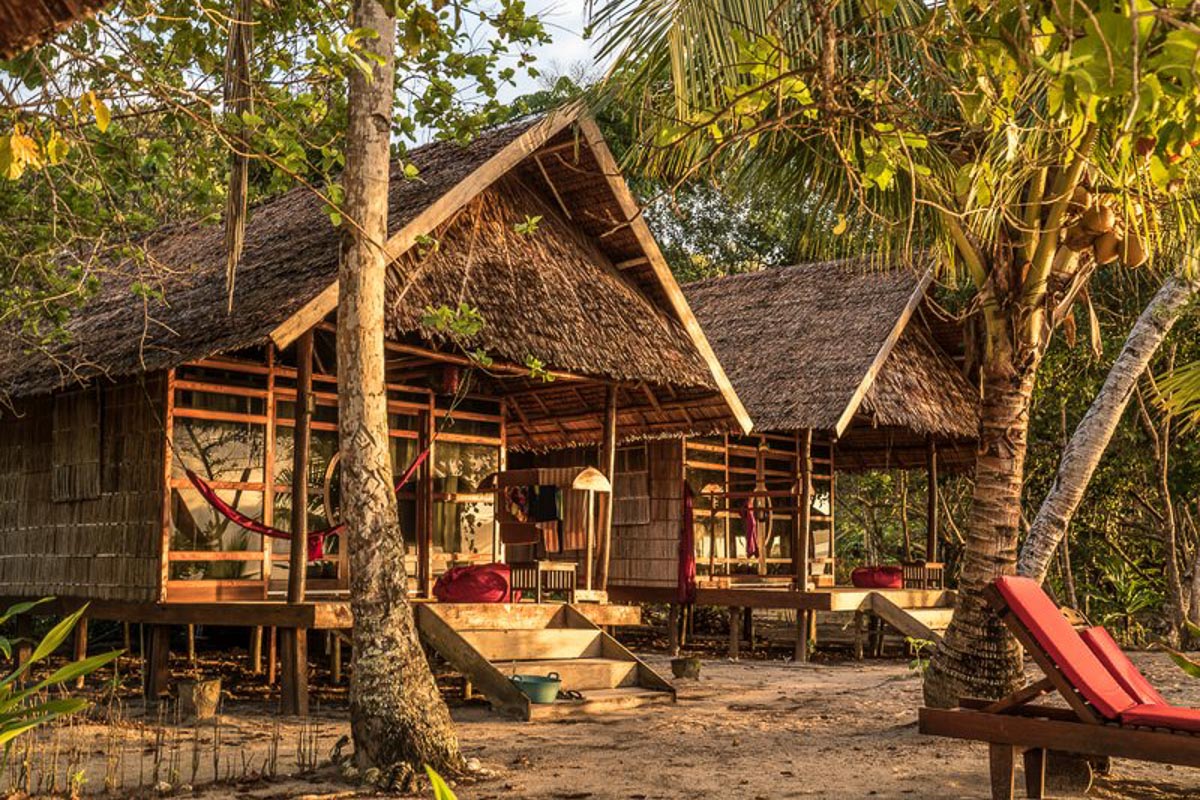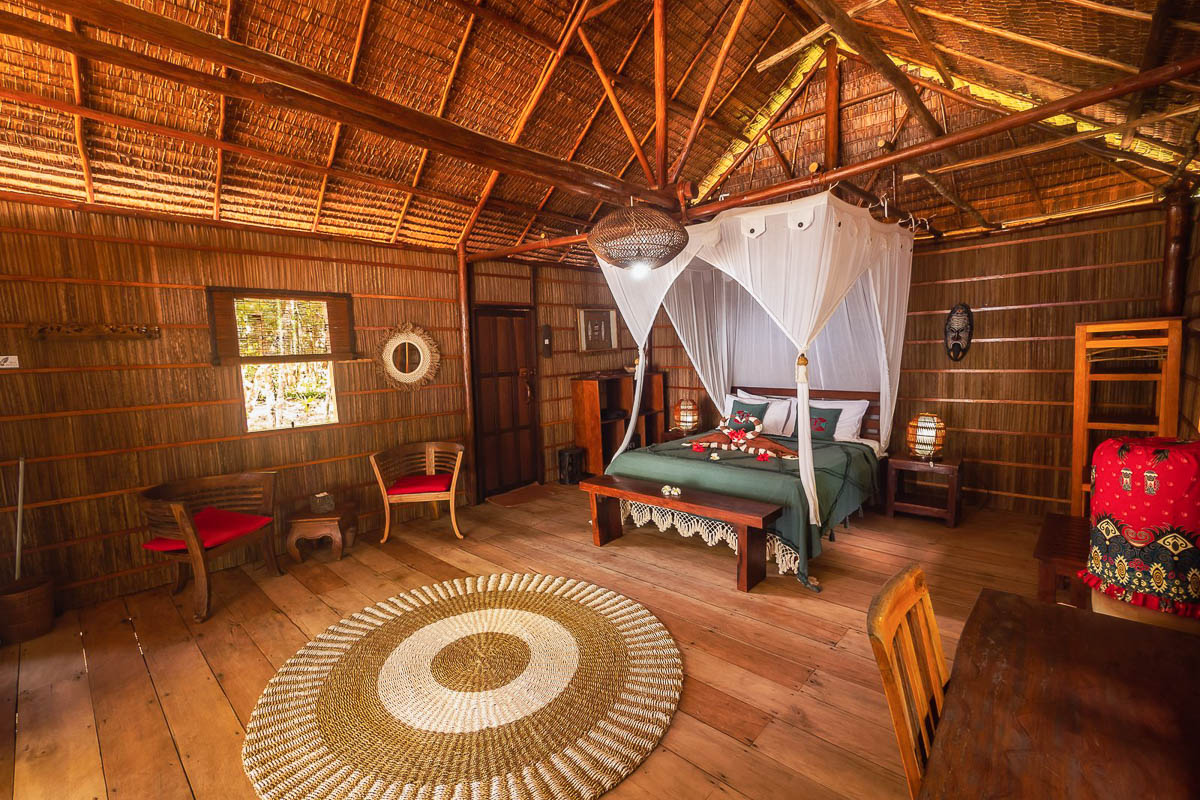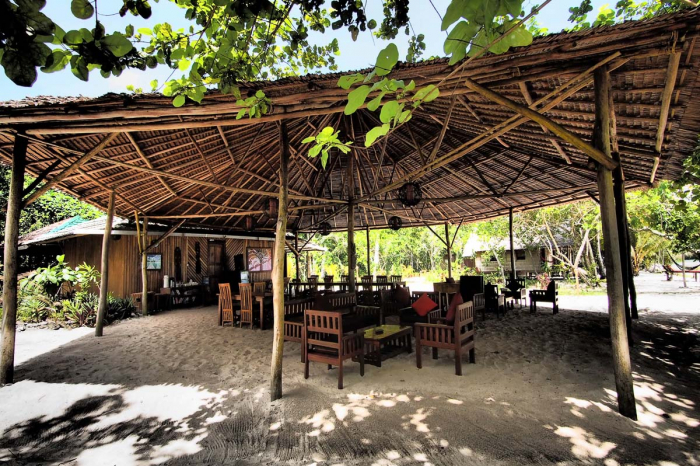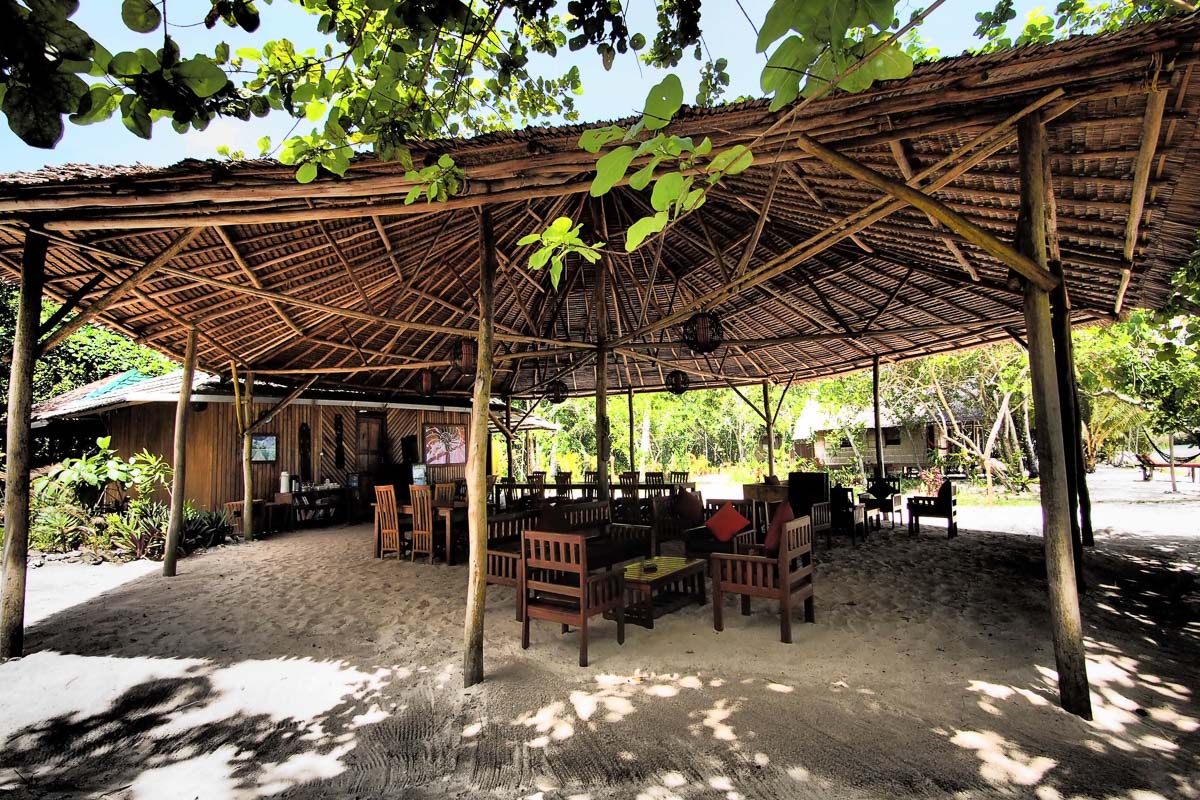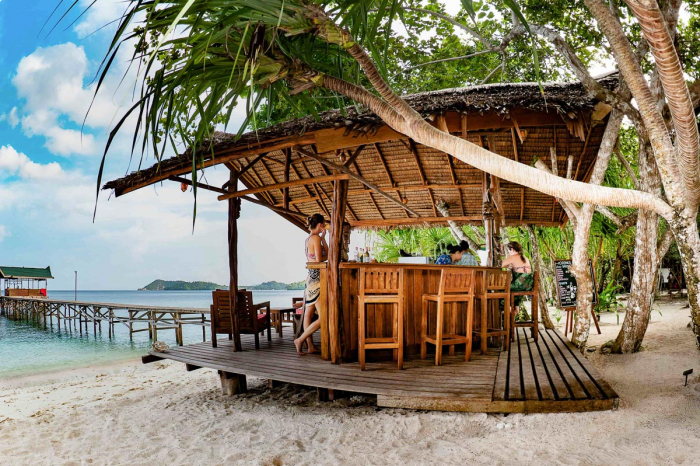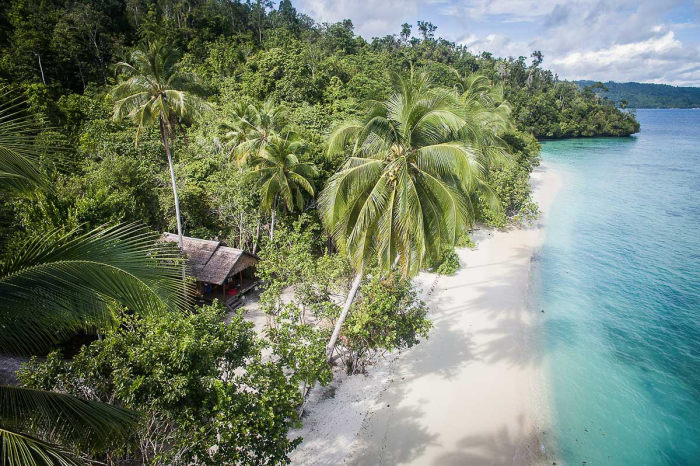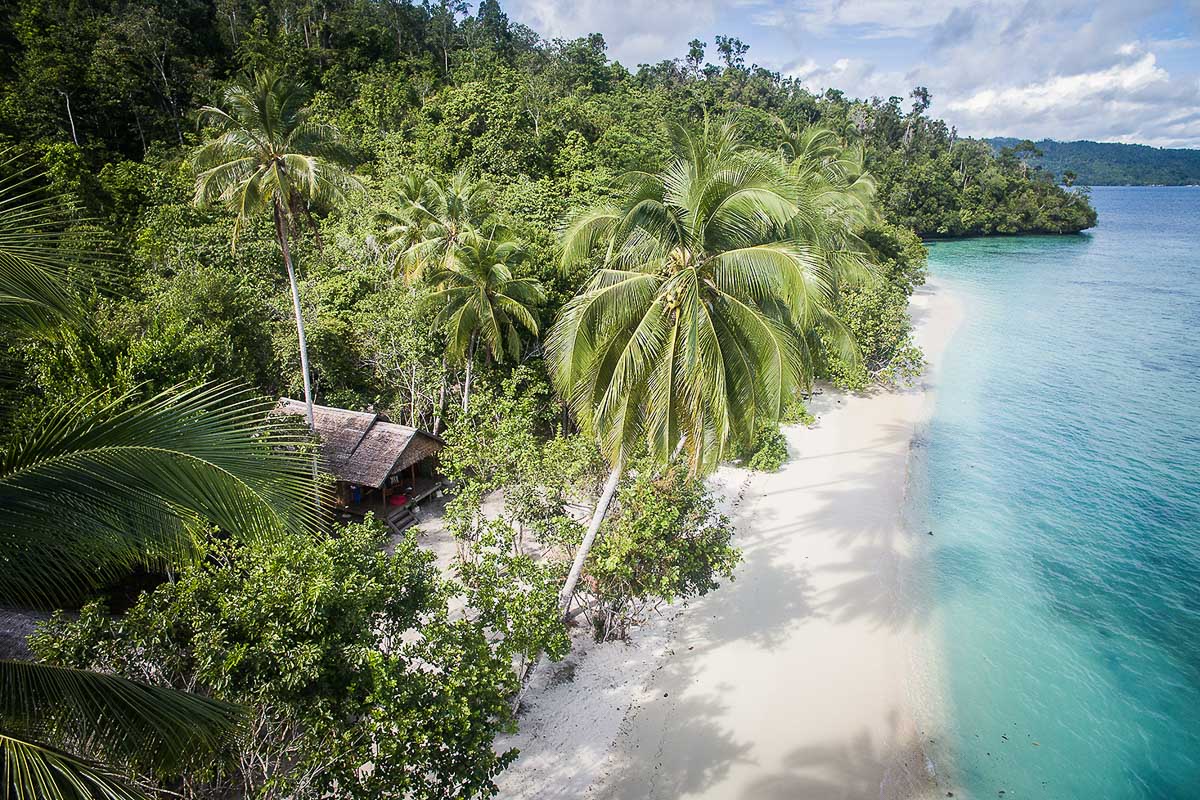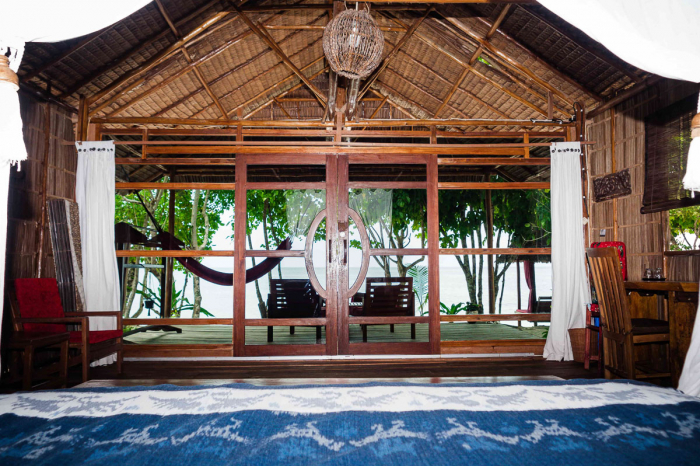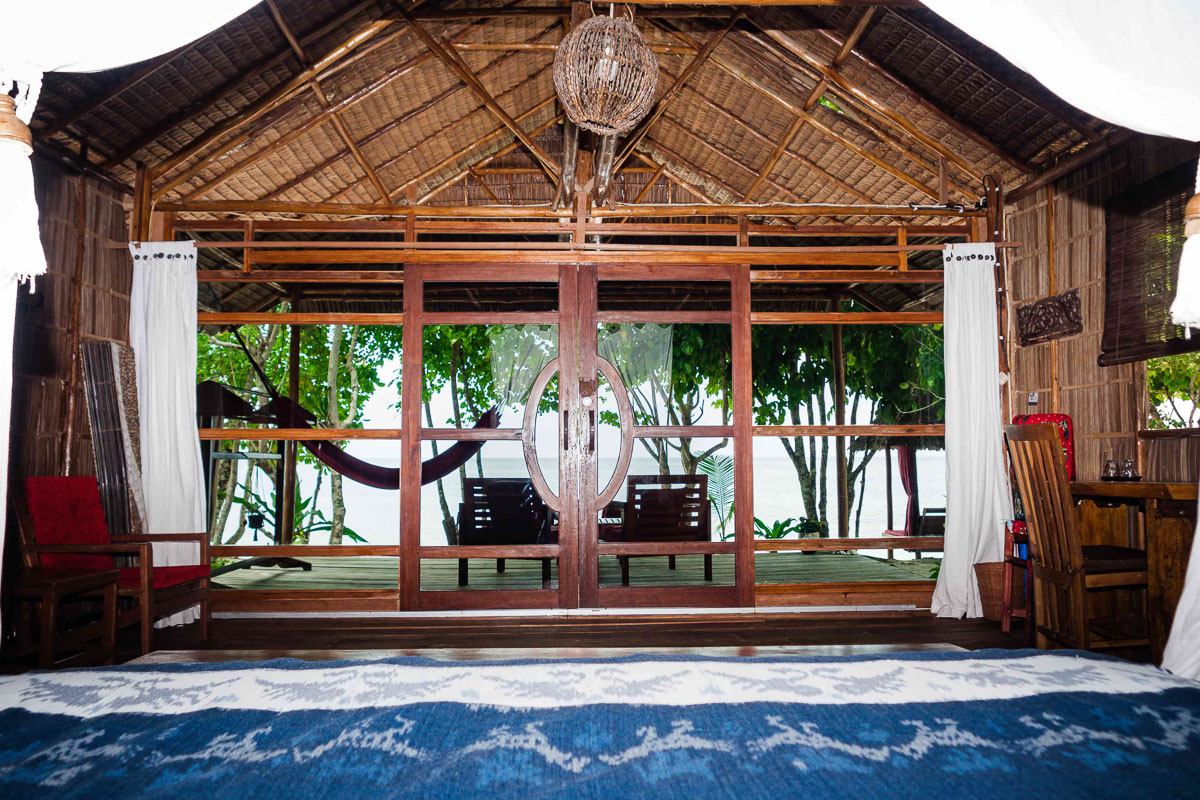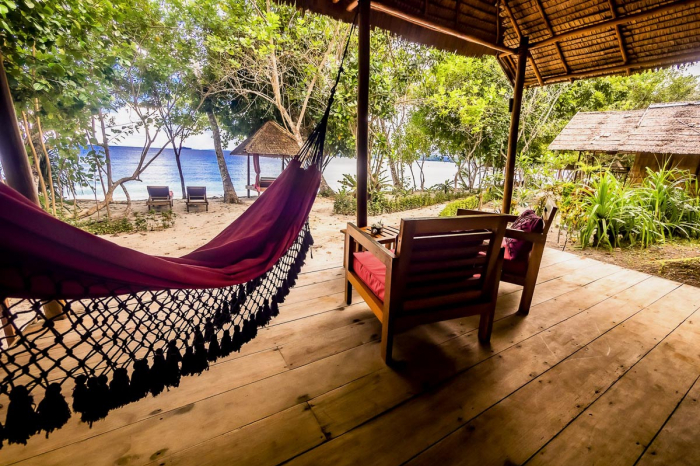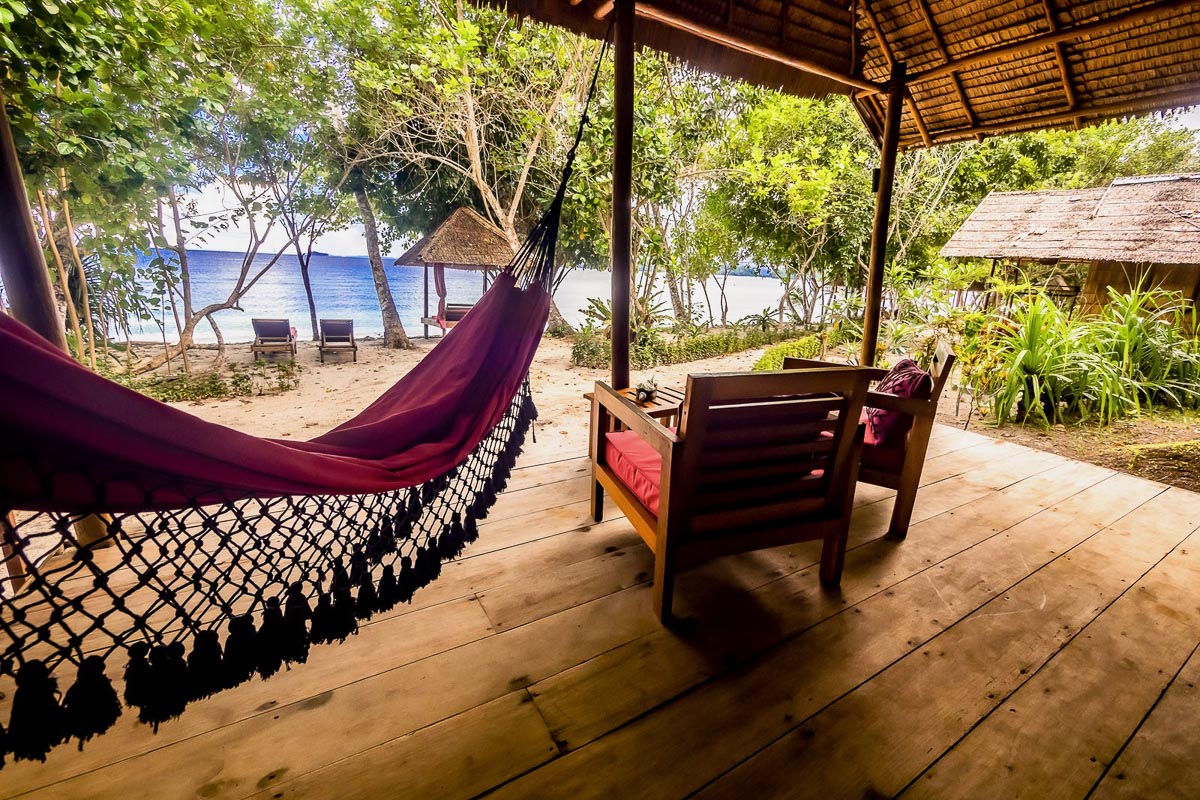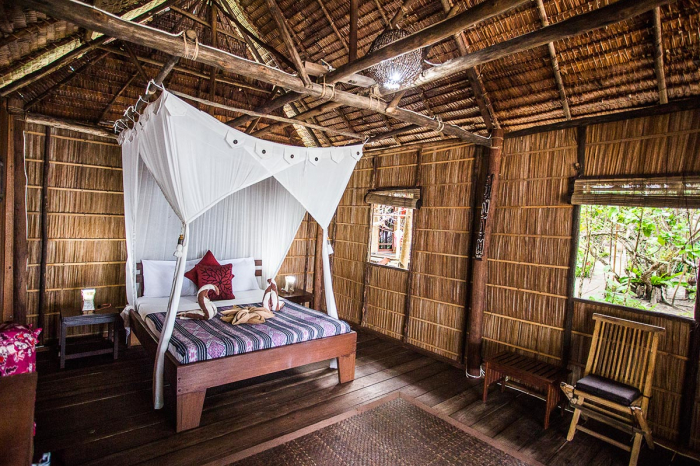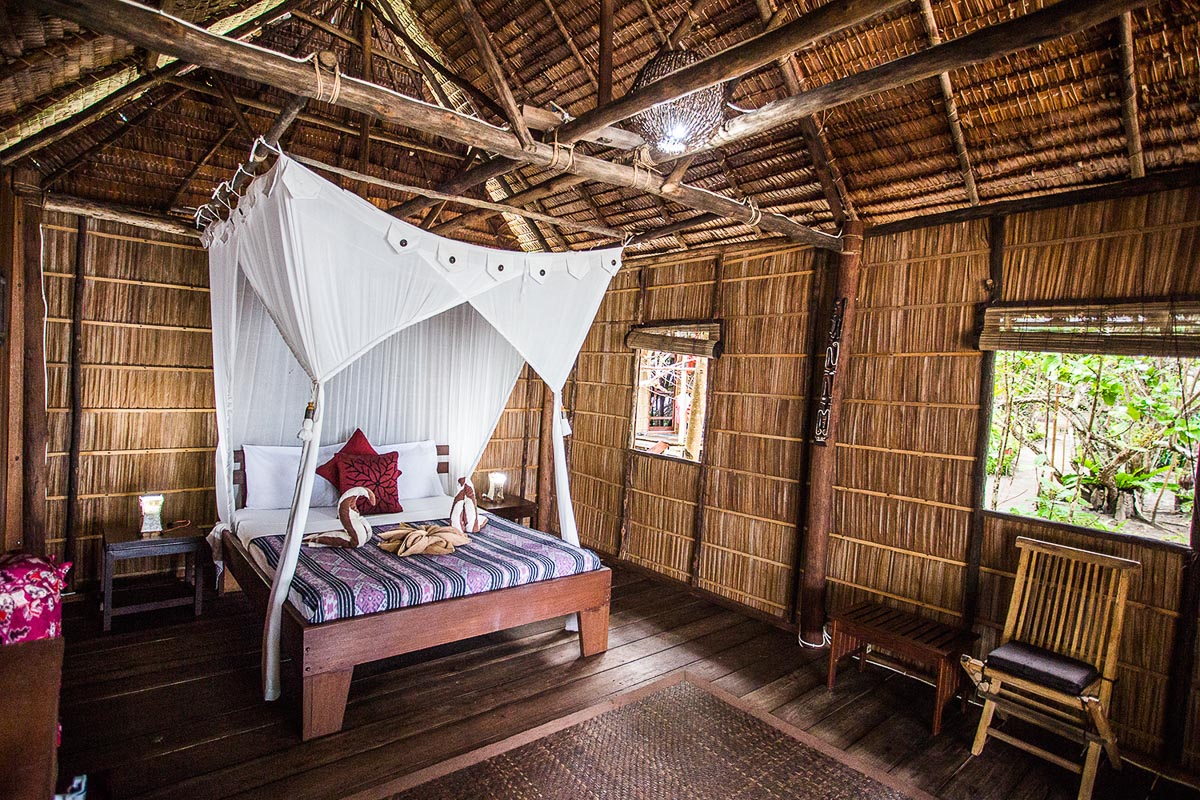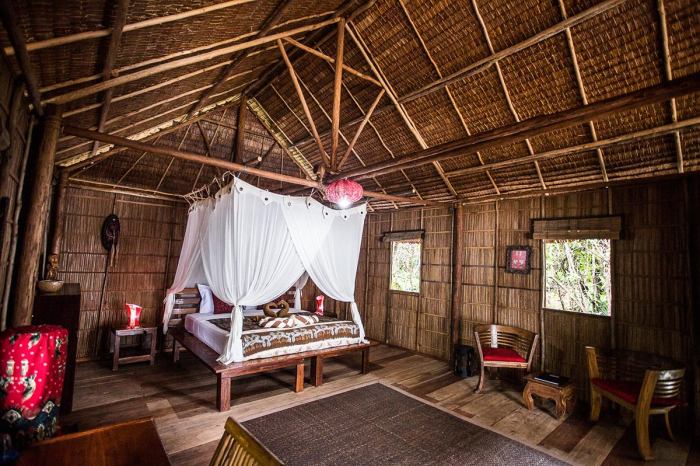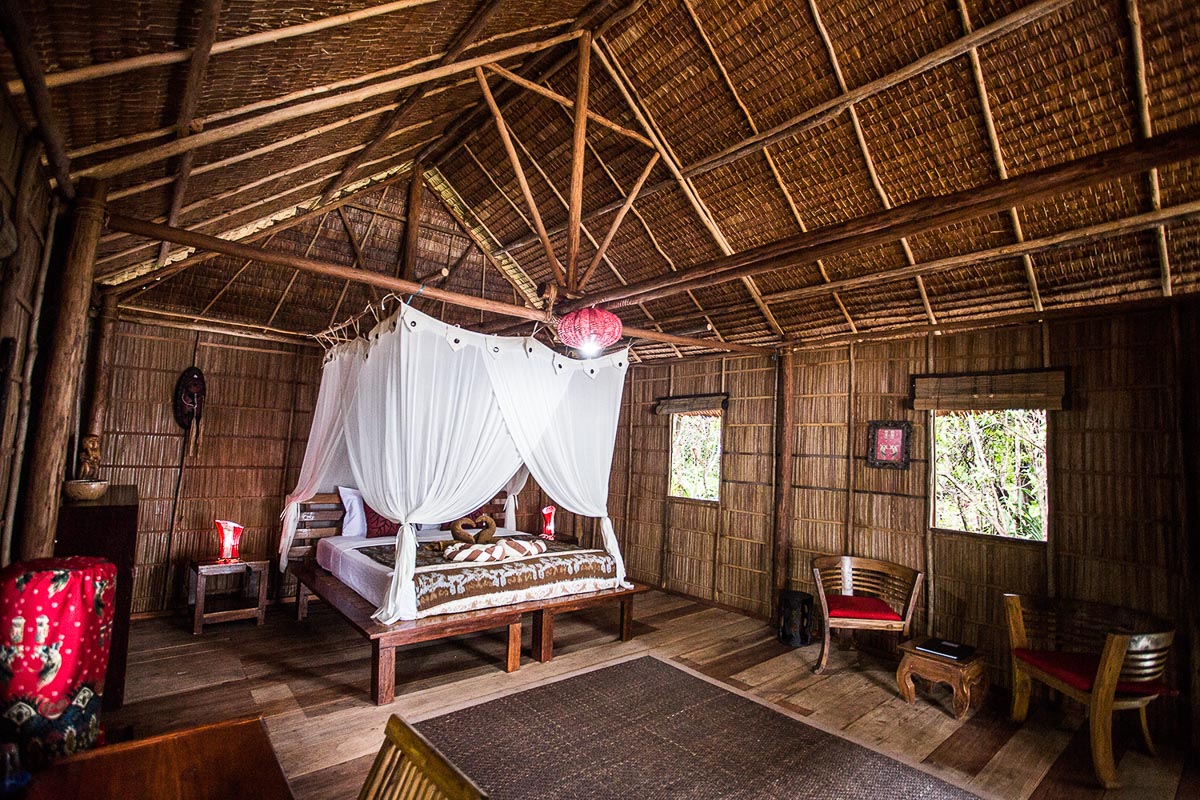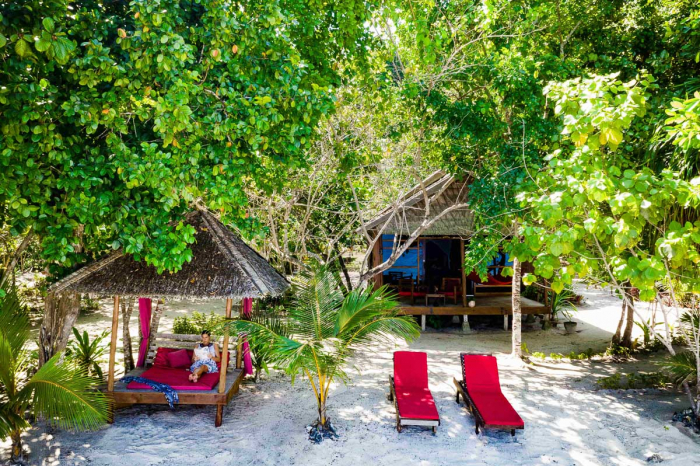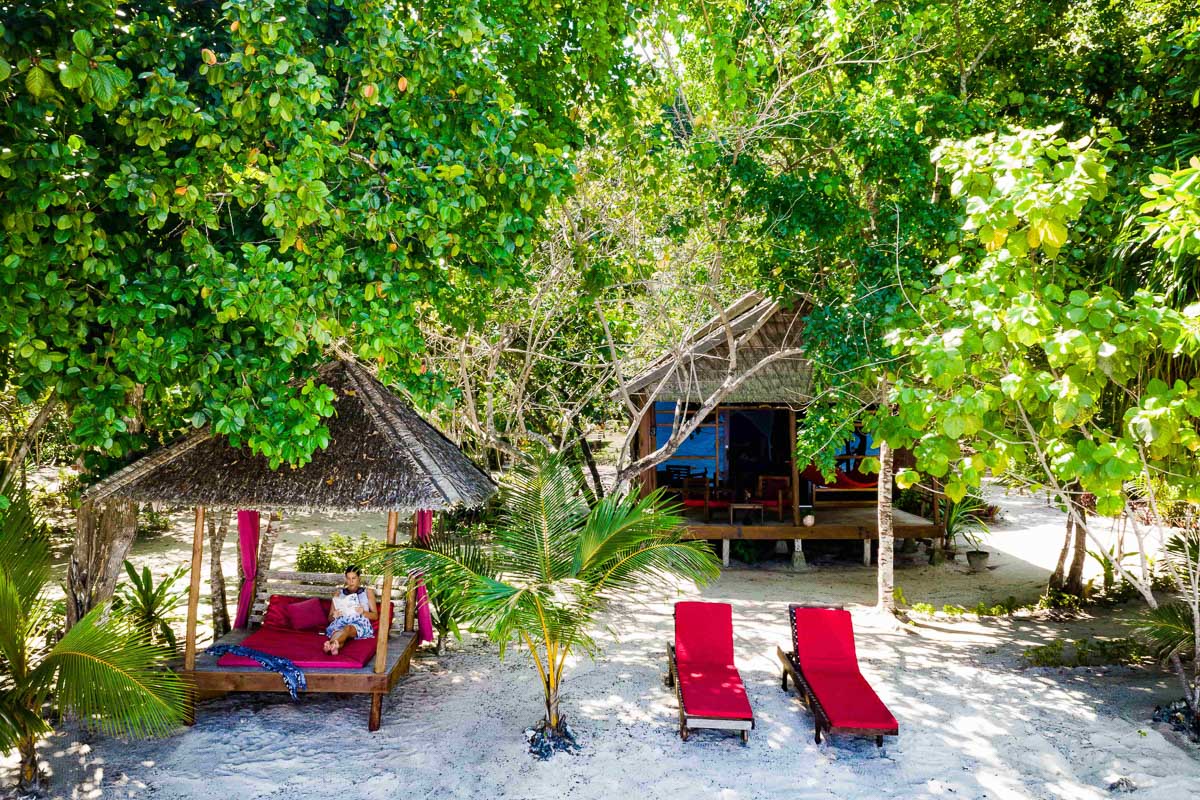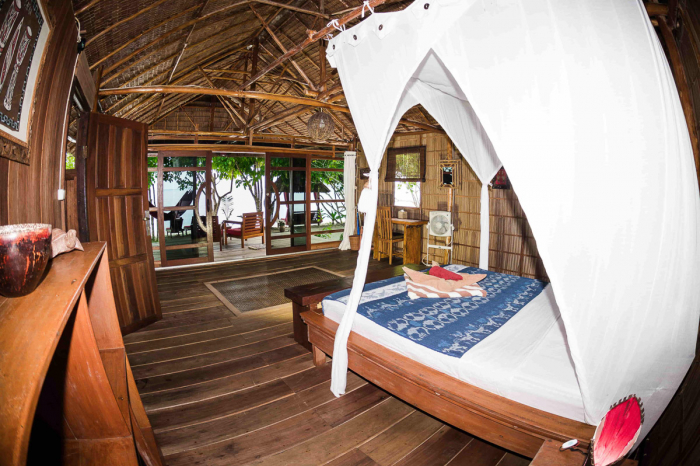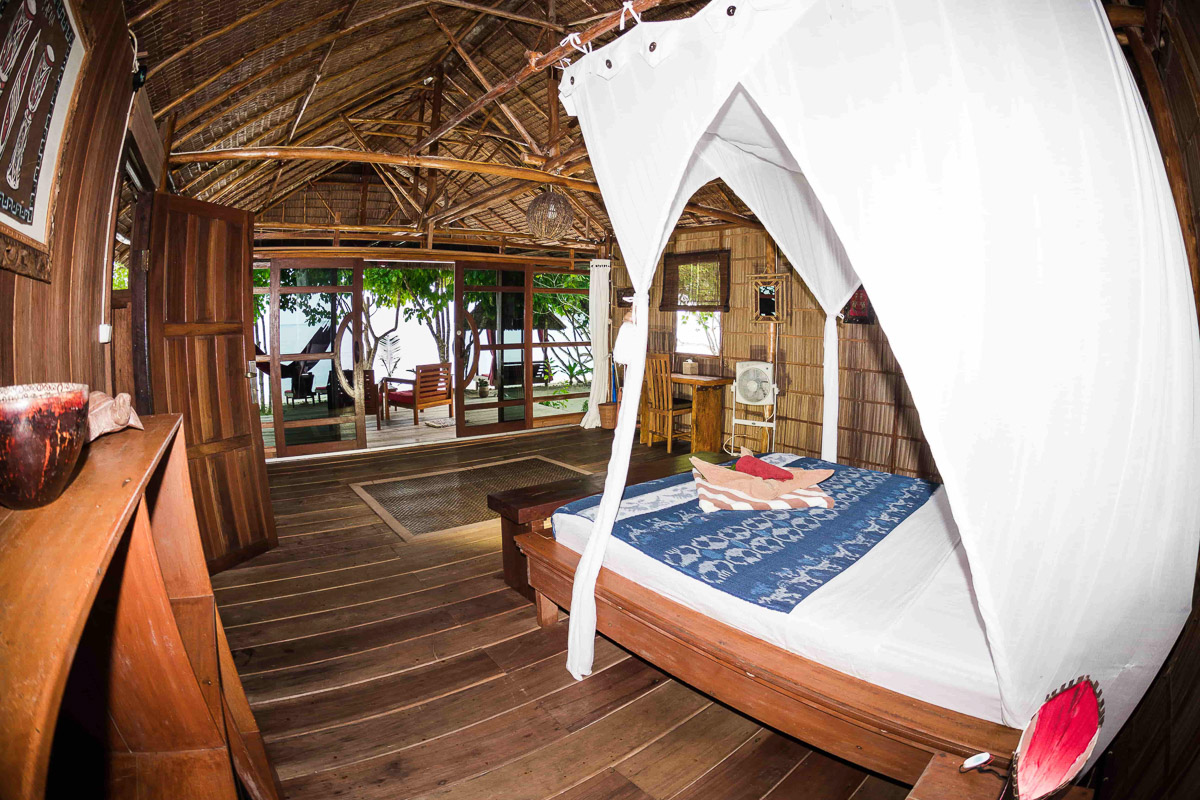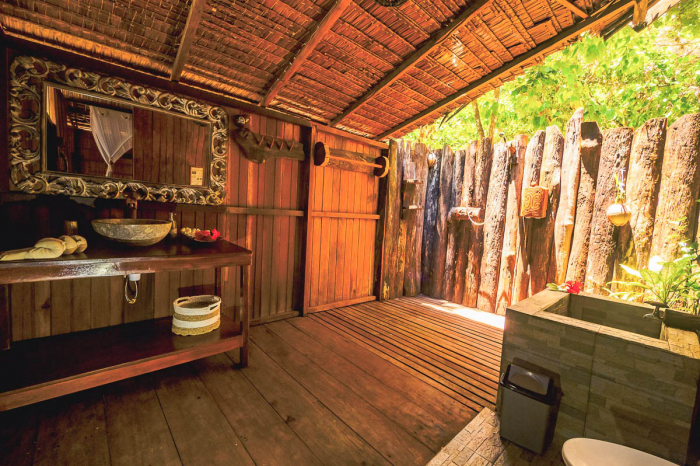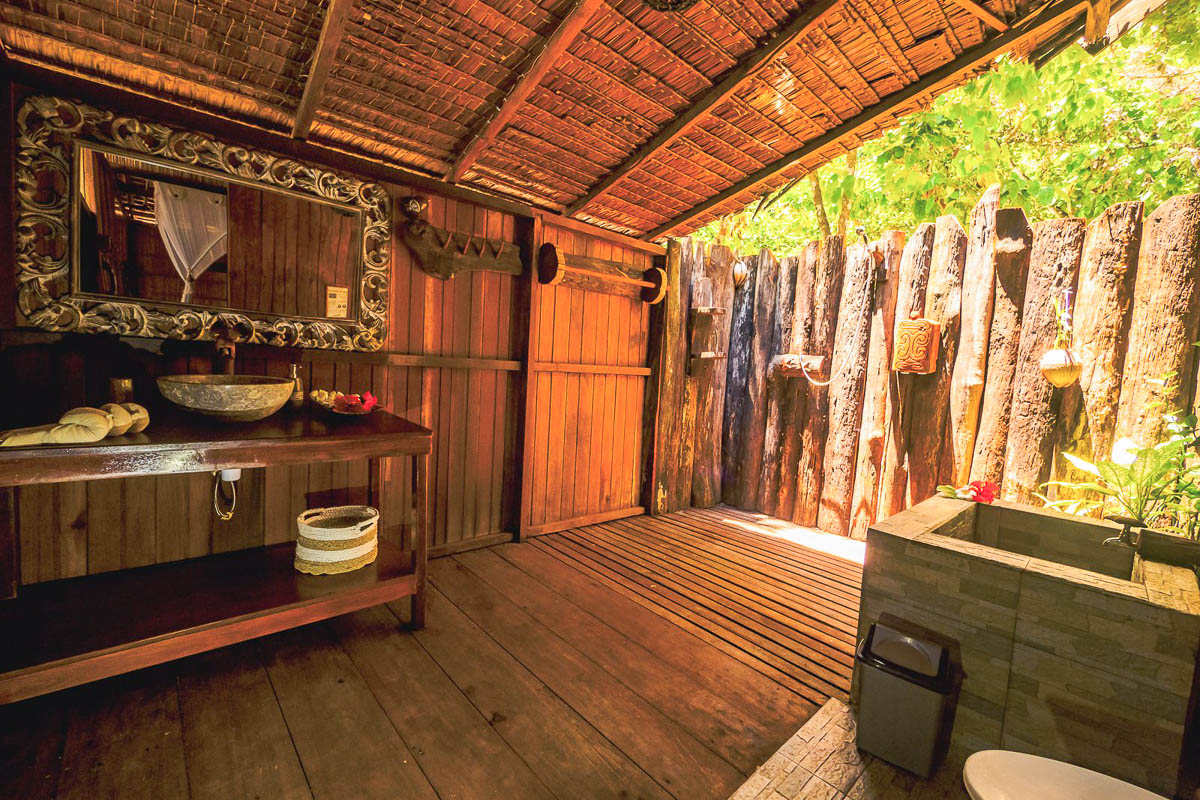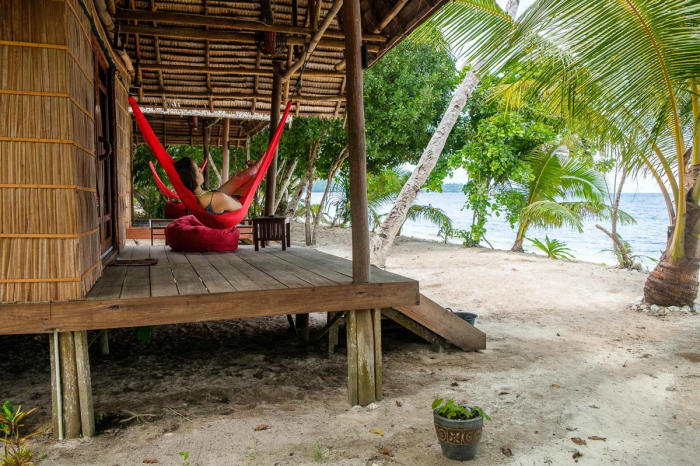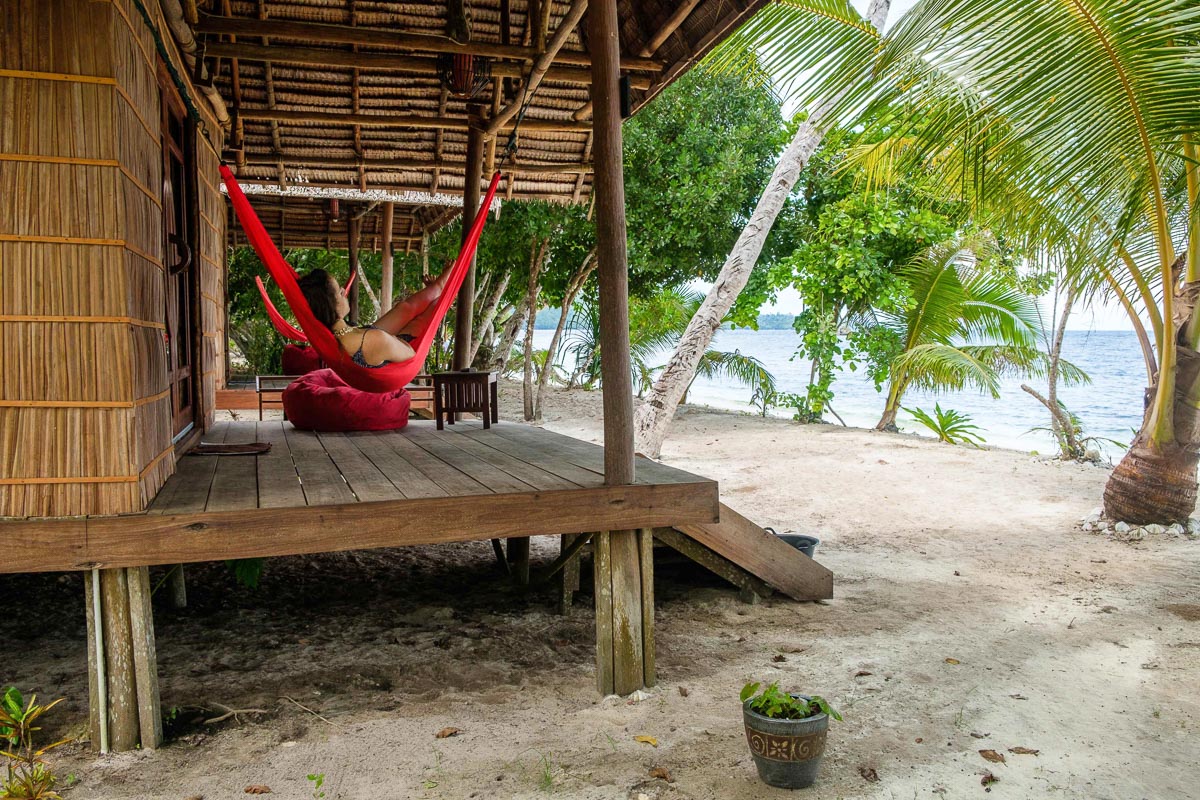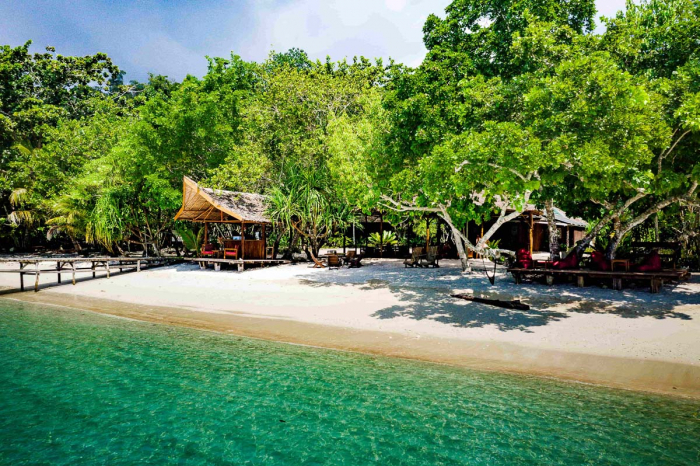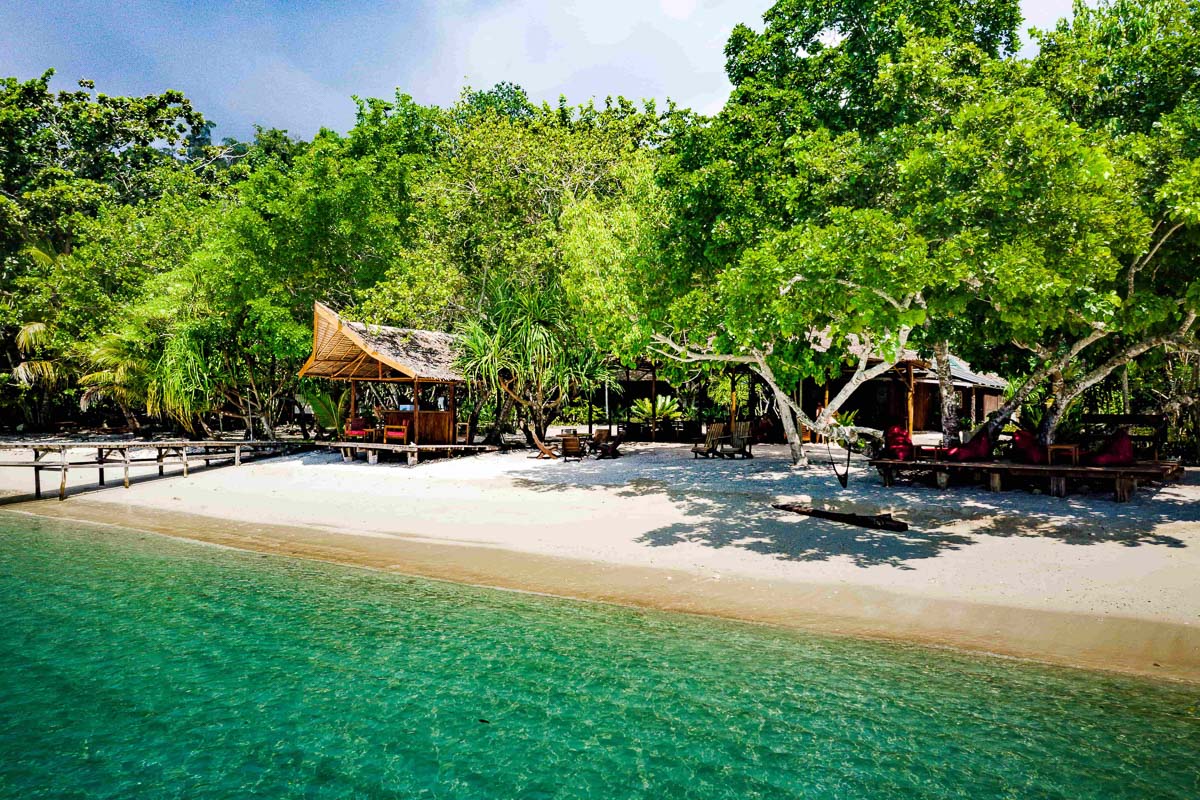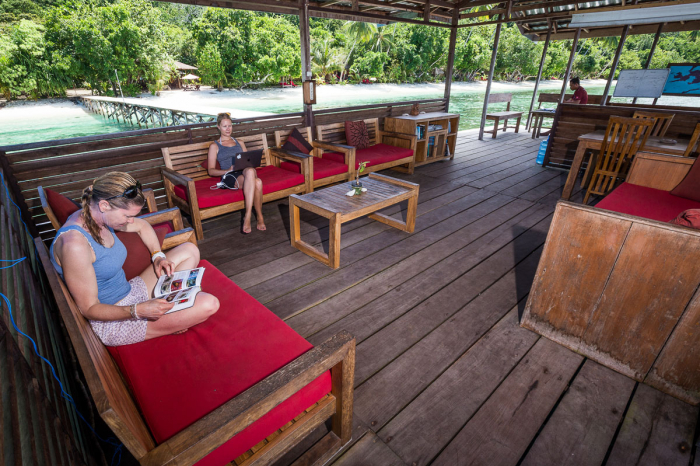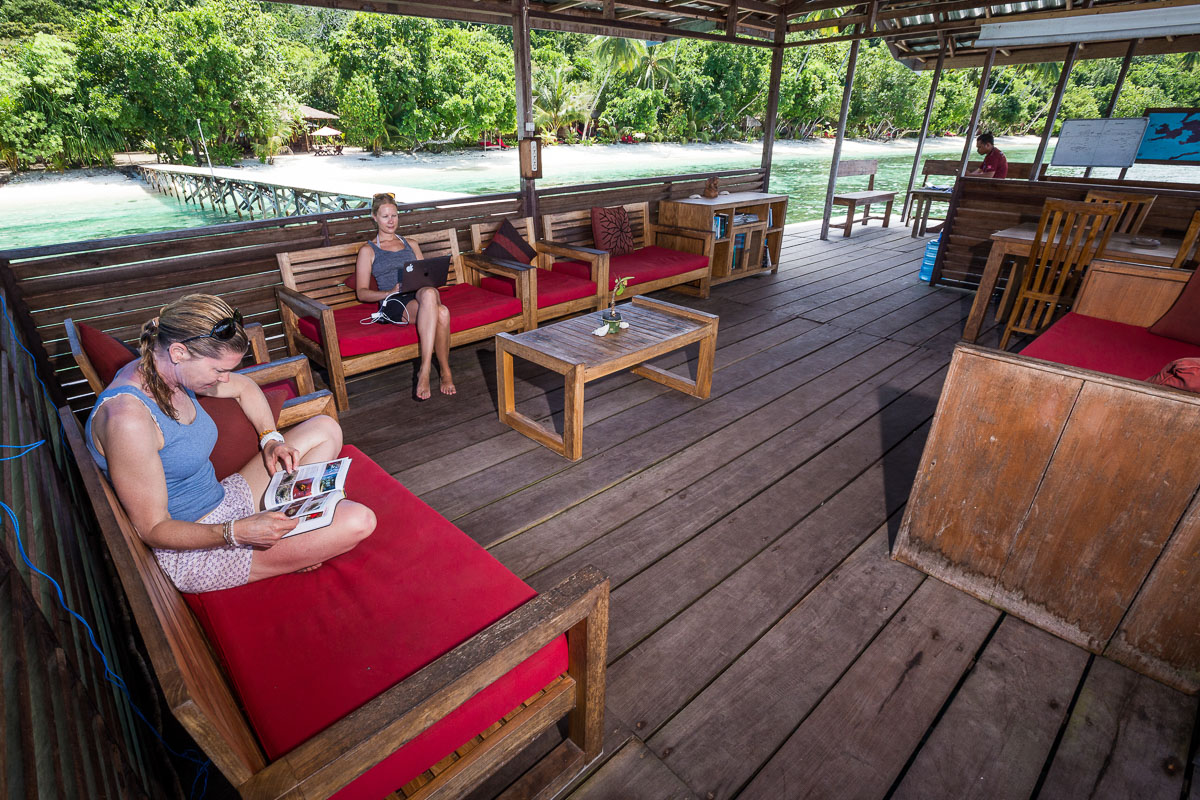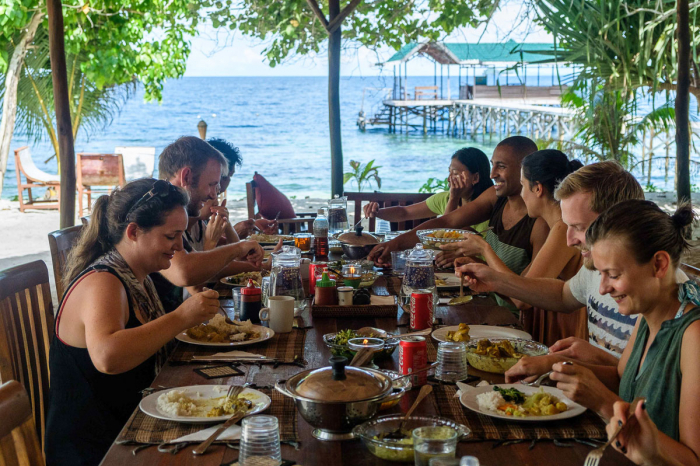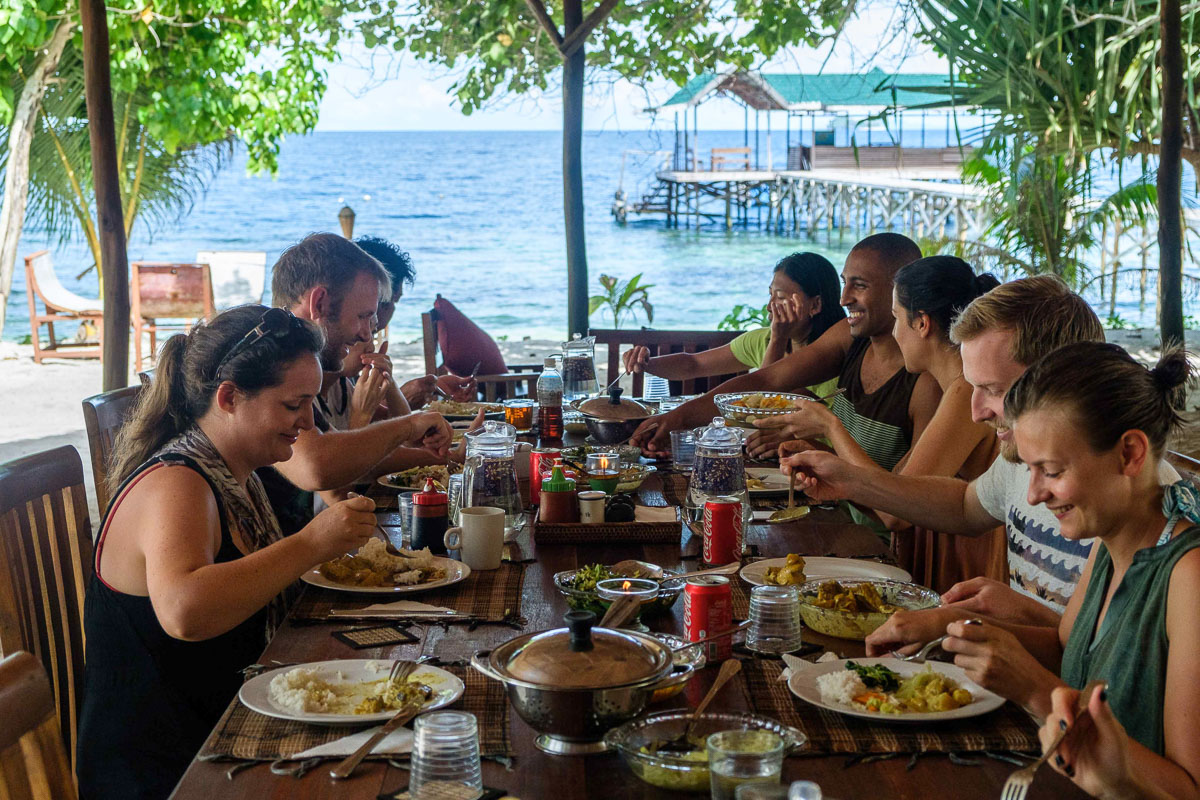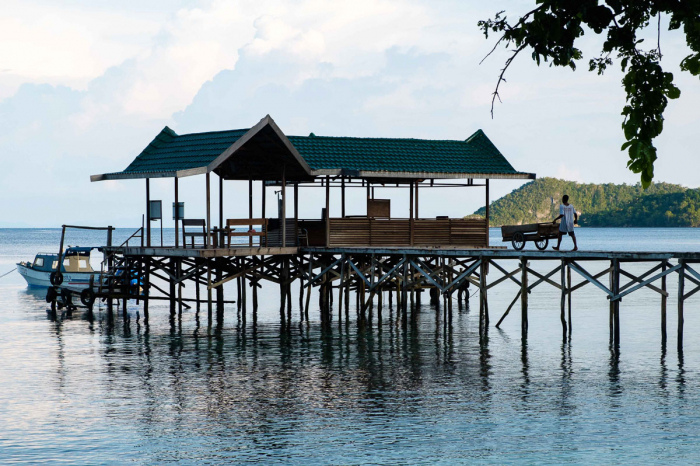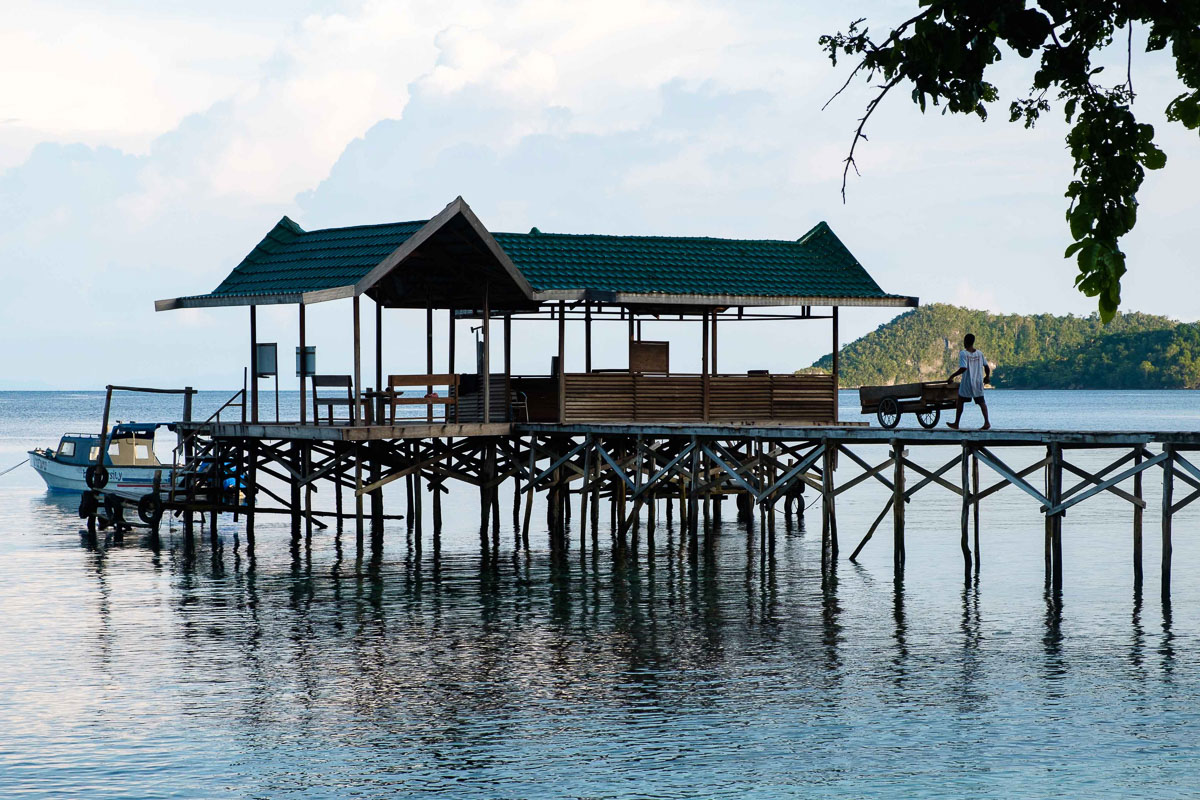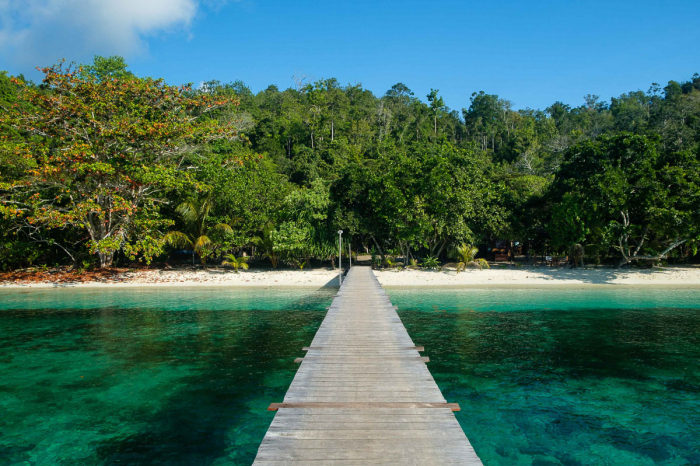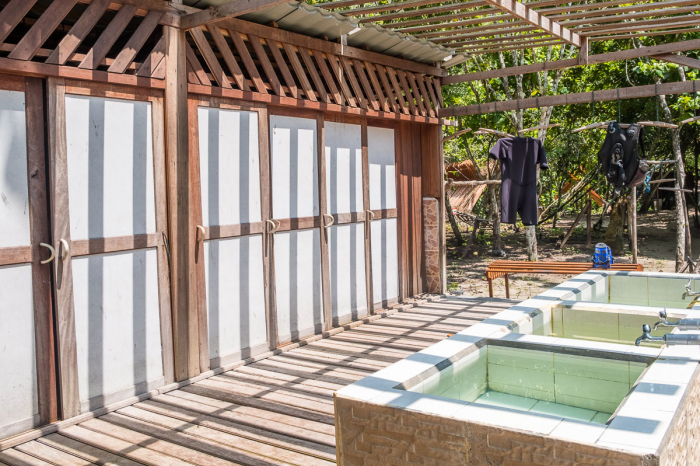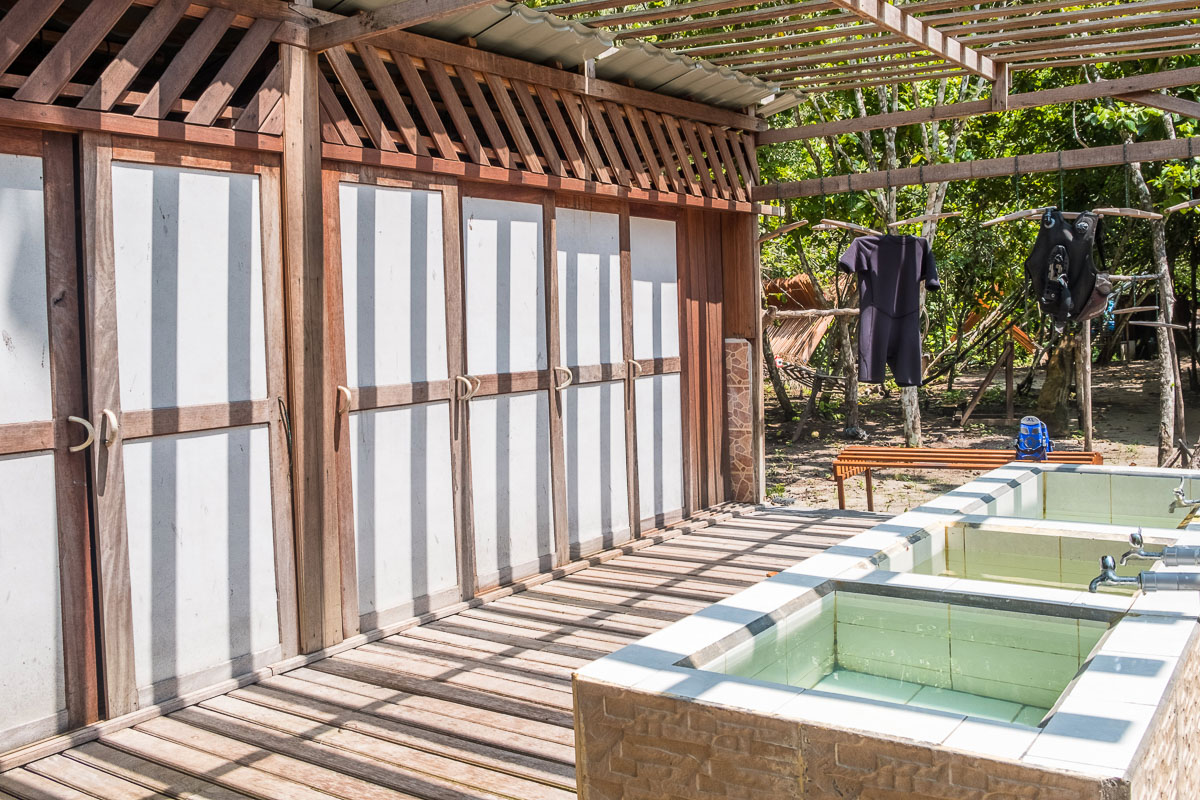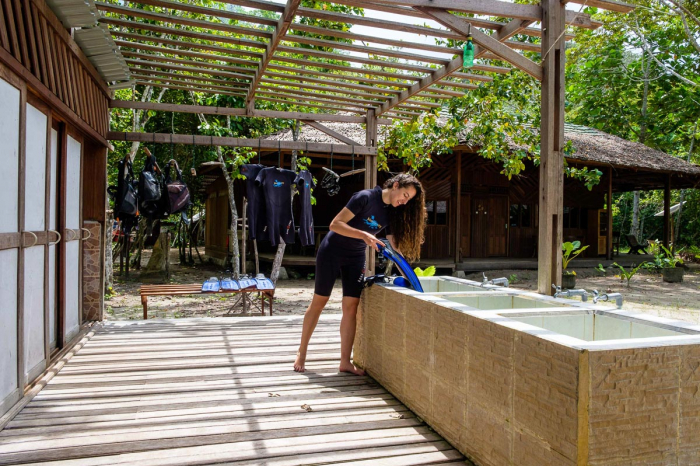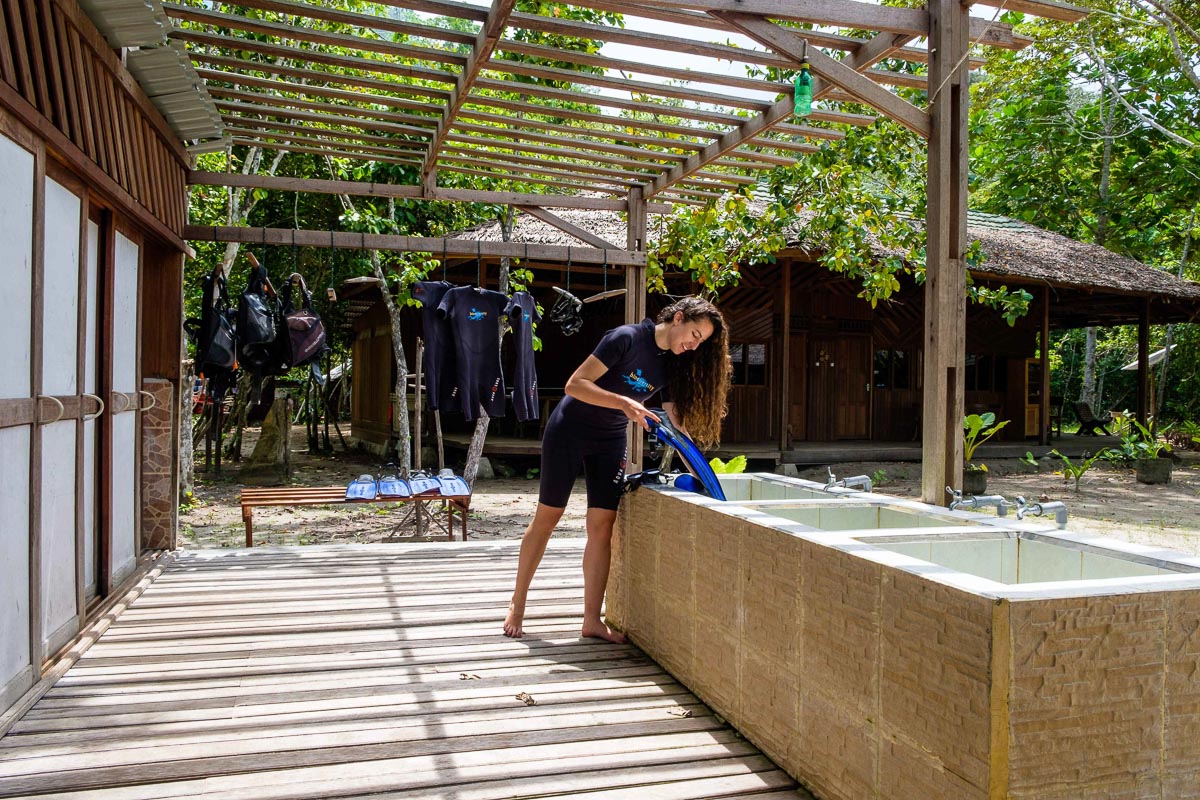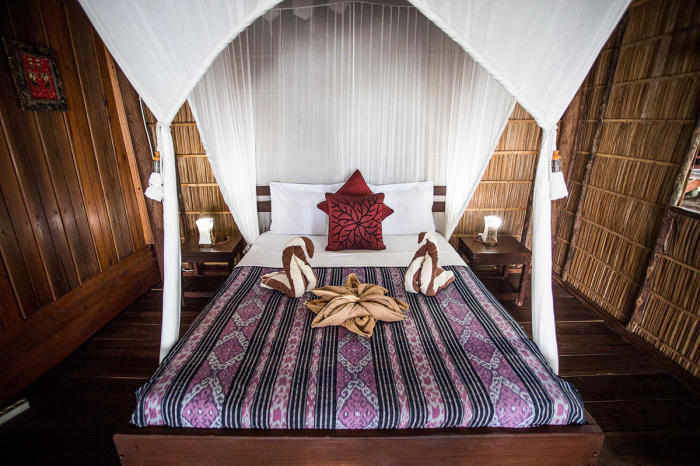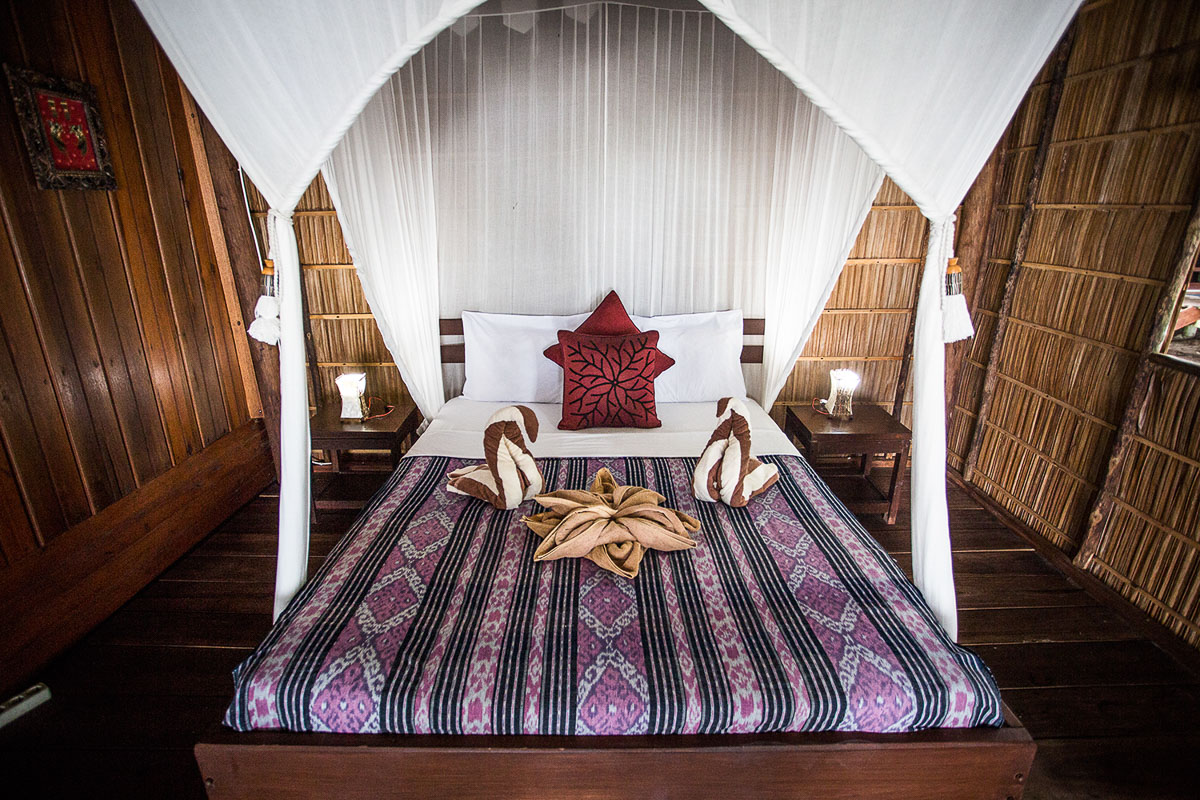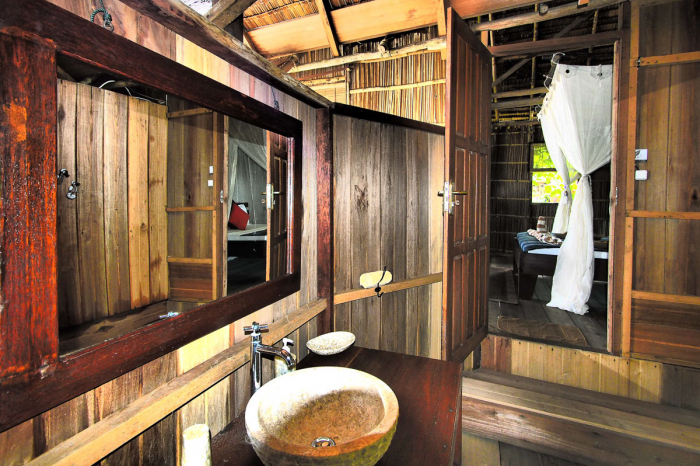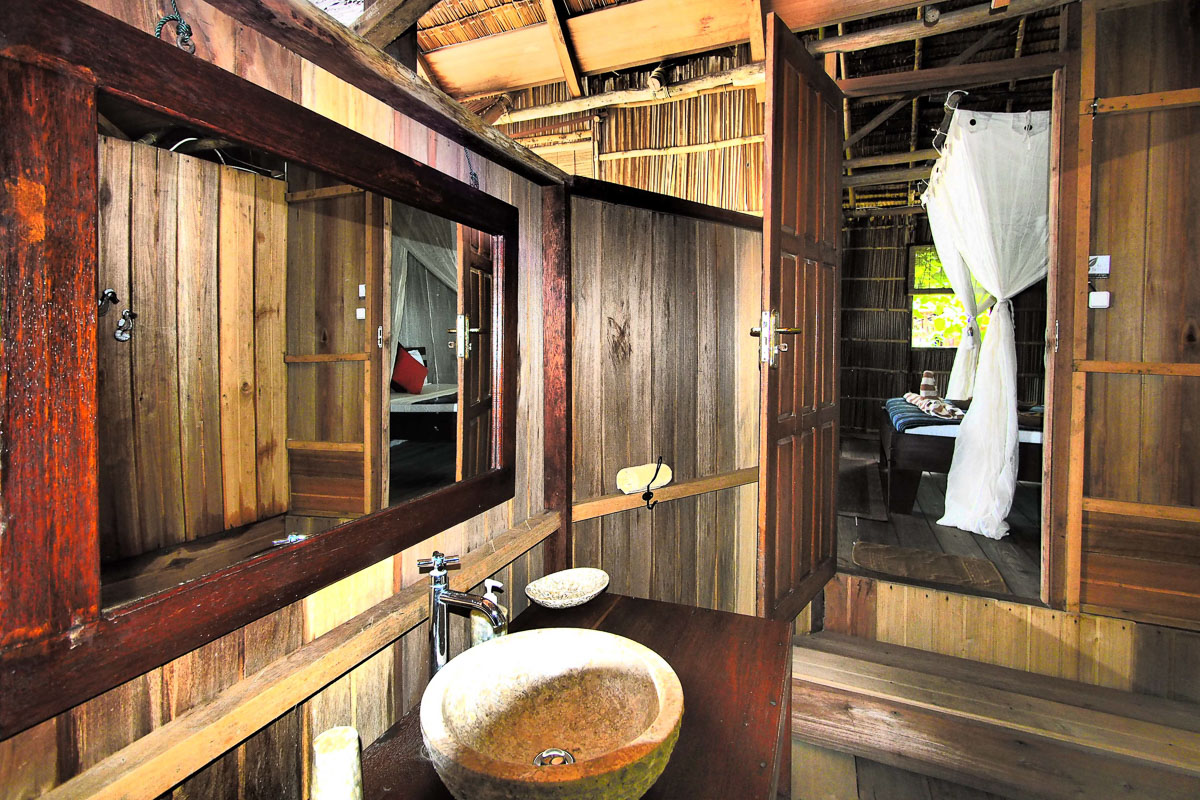 Overview
Perfect location in the Dampier Strait, with no minimum stay 
Elegant getaway featuring castaway charm and the utmost seclusion
Birdwatching for rare species, right from the resort
One of the best eco-resorts in Indonesia, dedicated to sustainable tourism
Easy access to the resort's house reef, ideal for photographers
Raja Ampat Biodiversity is an exclusive natural resort located on a stunning white sand beach at the heart of the Dampier Strait. This secluded getaway offers intimate and adventurous experiences in one of the planet's most vibrant and pristine dive destinations, with a strong emphasis on sustainable travel, social responsibility, and marine conservation. Blending seamlessly into its glorious natural landscape, Raja Ampat Biodiversity Eco Resort combines a perfect location with tranquillity, fabulous service and a commitment to the environment.
---
---
Amenities
---
About
About Raja Ampat Biodiversity Resort
Raja Ampat Biodiversity is located on Gam Island at the heart of the Dampier Strait – just a few minutes from Raja Ampat's most famous dive sites. This small and intimate ecological resort offers fully sustainable operations, concierge service above and below water, and incredible opportunities for diving in one of the planet's most pristine underwater environments. Plus, an unplugged and down to earth environment with family-style meals, quiet nights of stargazing, and few modern distractions to detract from your tranquil escape.
The goal of this resort is to promote environmentally responsible travel through proper management of resources, enhancing the lives of the surrounding community, and maintaining the high quality of nature around the island. Raja Ampat Biodiversity was built in harmony with its natural surroundings, highlighting the unadulterated beauty of both land and sea. Guests are encouraged to join cultural excursions, adventurous land-based activities like trekking and birdwatching, and visits to local villages – enriching the lives of locals and tourists alike. This spirit of sustainability is visible throughout the resort, with a plastic-free dining service, solar electricity, and eco-workshops at the dive centre.
Explore the resort
Raja Ampat Biodiversity's restaurant serves a delicious blend of Western and Indonesian dishes right on the beach, allowing guests to feel the sand between their toes as they savour each meal. When possible, ingredients are sourced locally to help reduce the resort's carbon footprint, support the local economy, and provide guests with the freshest food possible. When the day's diving is done, head for a beer or handcrafted sundowner cocktail at the bar, perched on the edge of the beach and offering some of the resort's best views. The spa is tucked away between jungle and sea, offering guests traditional and Swedish massages as well as reflexology - all set to the sound of waves.
The resort's jetty is a great jumping-off point for your ocean exploration, but it's also one of the best places to relax and sunbathe. Keep an eye out for passing dolphins, mantas, and even the occasional dugong. A variety of excursions are on offer, including guided kayaking, bird-watching and manta snorkelling, as well as day trips to the region's exciting diving and snorkelling areas like The Passage, and the islands of Fam and Gam. Diving and yoga retreats are held here, allowing guests to unwind and get in touch with nature - in the most breathtaking environment possible.
Diving with Raja Ampat Biodiversity
The resort's dive centre offers concierge service, including equipment carrying, cleaning, and storage. Their patient and professional team of instructors also conducts PADI and SSI courses on the house reef - allowing students to start or continue their dive education amid one of the planet's most pristine underwater ecosystems. Perfectly maintained equipment, dive computers, torches, and GoPro cameras are available for rental, as is snorkelling gear - ideal for non-divers who want to explore the resort's house reef.
Throughout your stay, you'll be diving from three custom speedboats, in small groups divided by skill and experience level. Raja Ampat Biodiversity offers maximum dive times of 75-minutes allowing every photographer in the group to take their time and get that perfect shot! And, advanced buddy teams are free to explore the wonderful house reef unguided and at their own pace, with unlimited anytime dives. From the resort, visitors will enjoy short boat rides to all the Dampier Strait's most famous sites, like Cape Kri and Sardine Reef - home to cool macro critters and powerful pelagics like sharks and manta rays.
---
Top tips
Cell phone and internet signals are spotty here - come prepared to unplug.
Join one of this resort's seven-day dive and yoga treats for the ultimate in relaxation, sustainable living, and underwater adventure.
Pack all the essentials from home - you won't find shopping or banks easily accessible in this remote region. 
Don't miss out on an early morning trek to observe the rare Red or Wilson Bird of Paradise in the wild!
Conservation
Raja Ampat Biodiversity has been creating coral nurseries since 2016, with their own house reef offering the ideal location to nurture broken coral fragments back into healthy reefs using artificial bases. The dive centre also monitors the local sea turtle population, recording as much information as possible during each sighting, with the aim of improving their protection within the area.
As well as conservation efforts, Raja Ampat Biodiversity also promotes sustainable tourism by engaging in social initiatives designed to give back to the local community. The resort helps to provide teachers, educational consultants, textbooks, and playgrounds to local schools with the hope of empowering and supporting their students. They also aid school graduates in completing their further education and create jobs within the community, offering trekking and other activities through these expert local guides.
Other on-site environmental initiatives include sustainably-built structures, 24-hour solar electricity, locally sourced menu items, water recycling, and a zero-plastic dining experience. The resort also uses locally sourced coconut oil for cooking, refusing to opt for the cheaper palm-based alternatives that threaten Indonesia's rainforests and orangutan populations.
---
Diving
Diving in Raja Ampat
Schooling reef fish

Year round

Pygmy seahorse

Year round

Healthy corals

Year round

Plentiful reef life

Year round
Located off the northwestern tip of Papua, Raja Ampat's diving offers some of the most exciting underwater experiences in Southeast Asia, if not the world. The marine diversity of these islands is staggering and - quite literally - like nowhere else on earth. From the fabulous hard coral sites in the north to the colourful soft corals of Misool in the south, Raja Ampat is reef diving perfection. And with plenty of liveaboards and idyllic tropical dive resorts to choose from, Raja Ampat is an undisputed king of dive holiday destinations.