Wunderpus
Sustainable phinisi offering bespoke adventures in Komodo National Park
from
$375
/day
per person
from
$375
/night
per person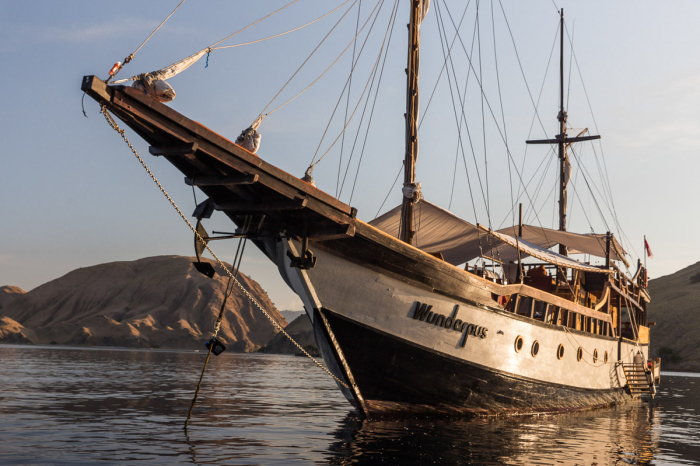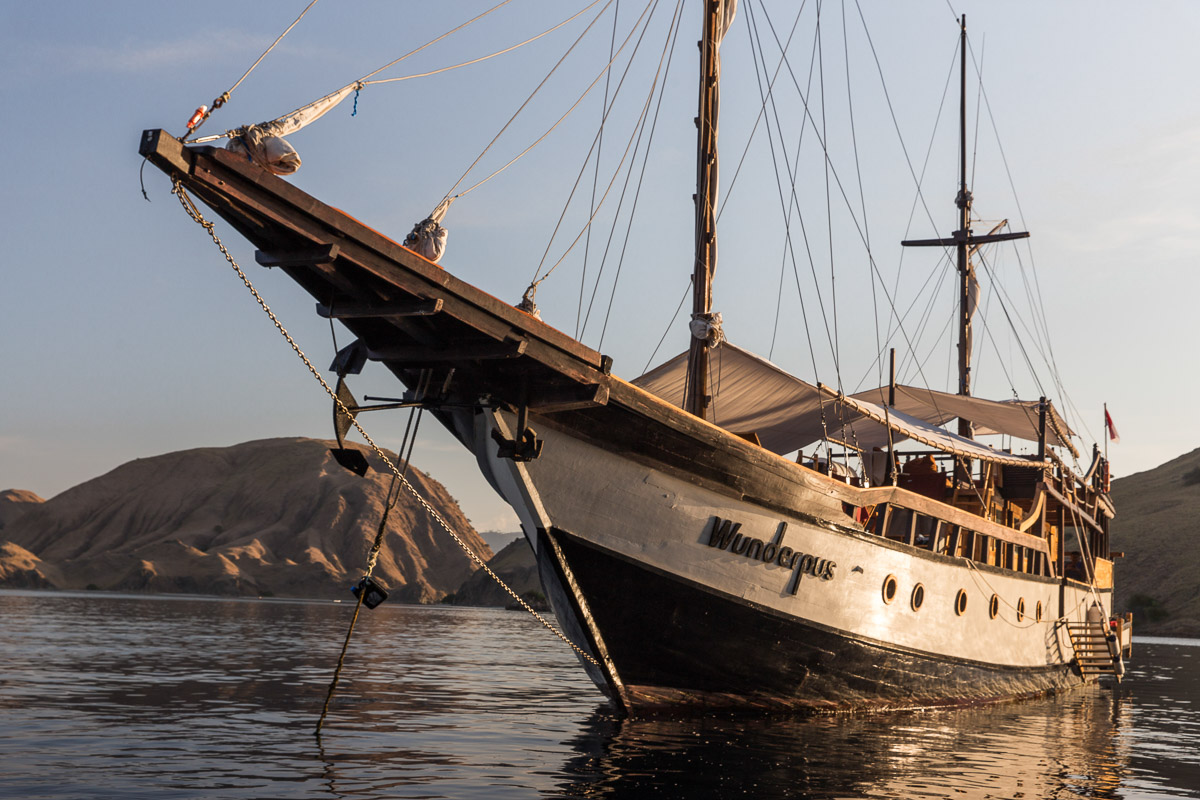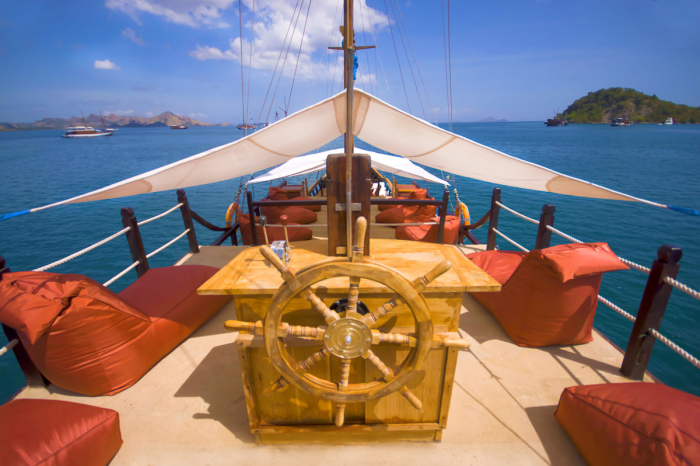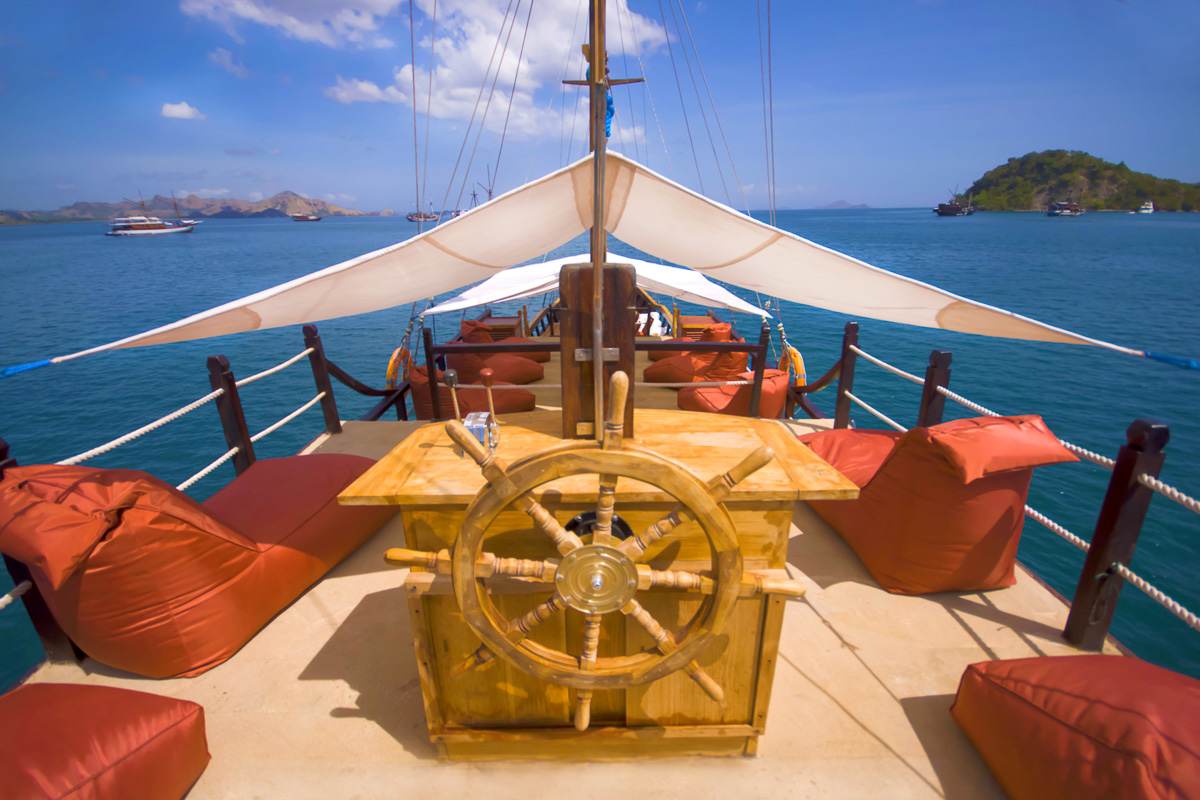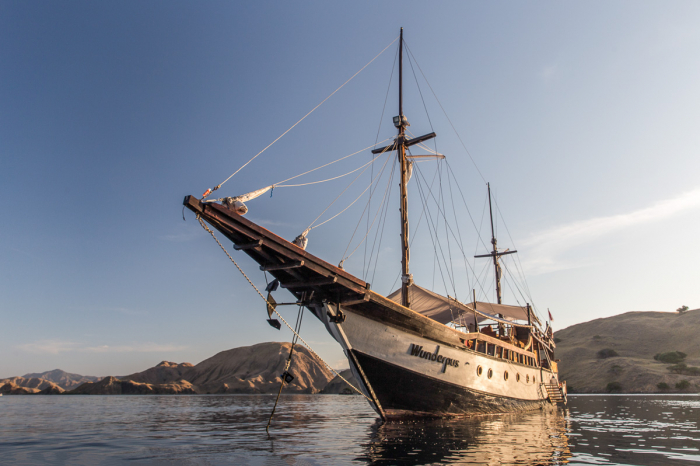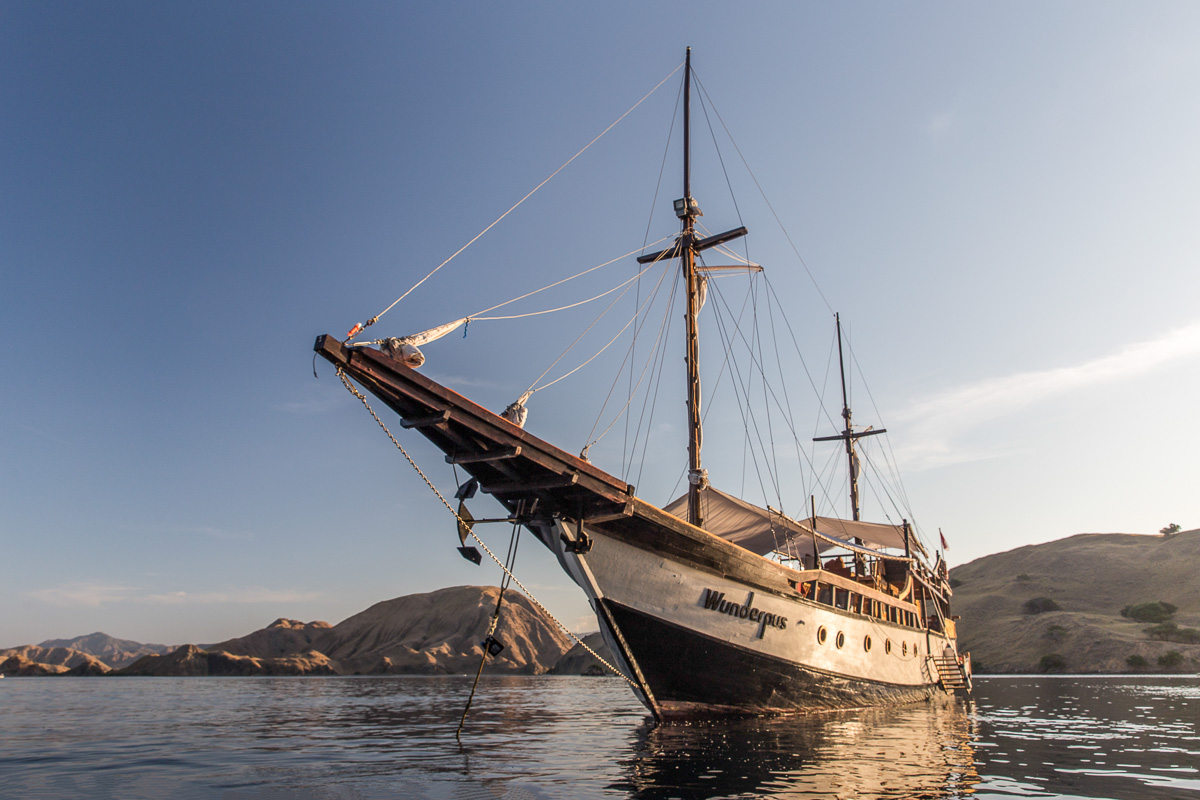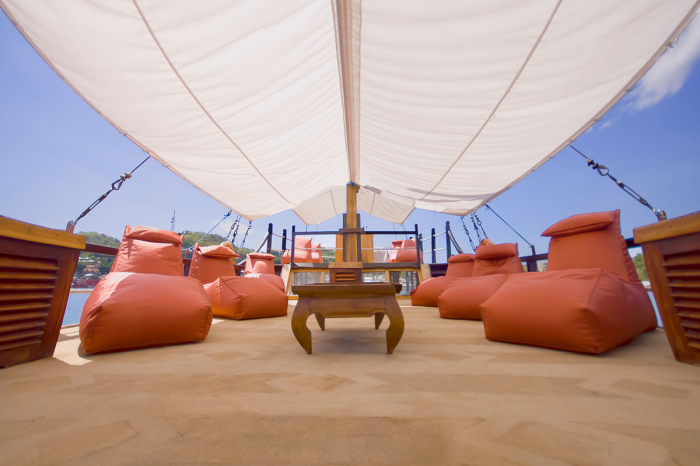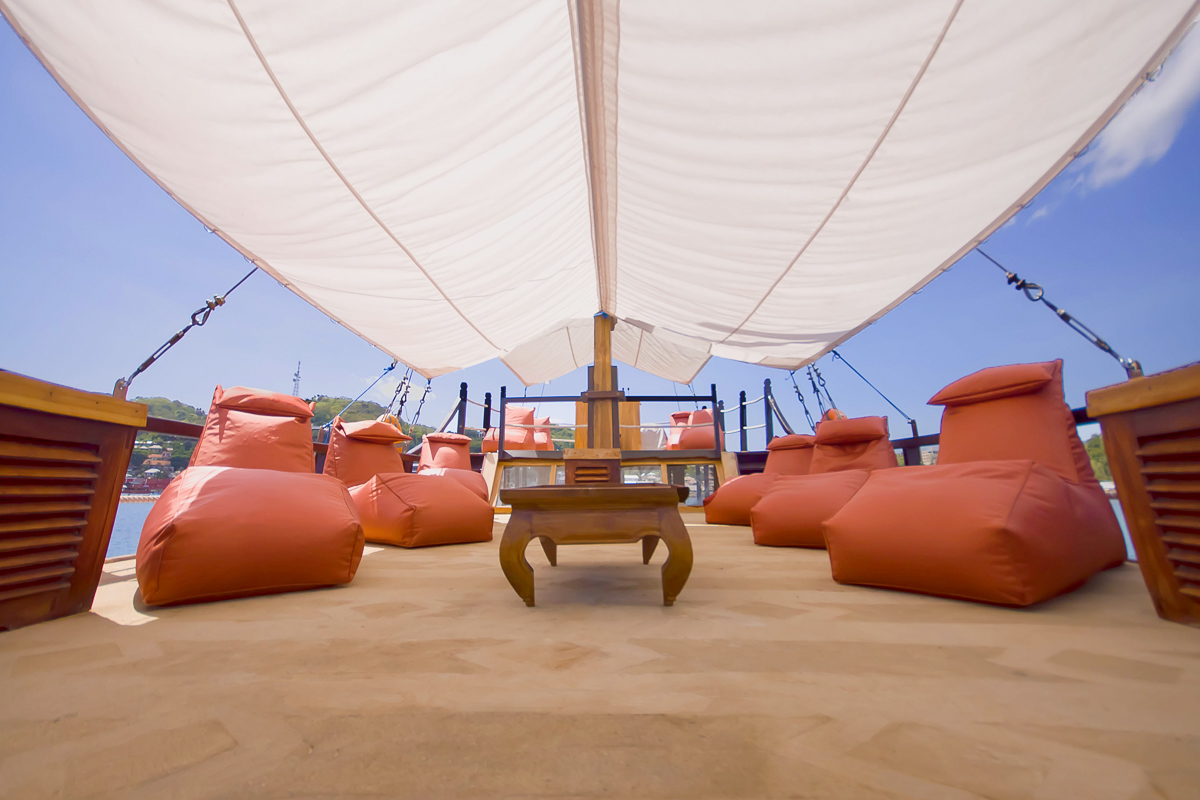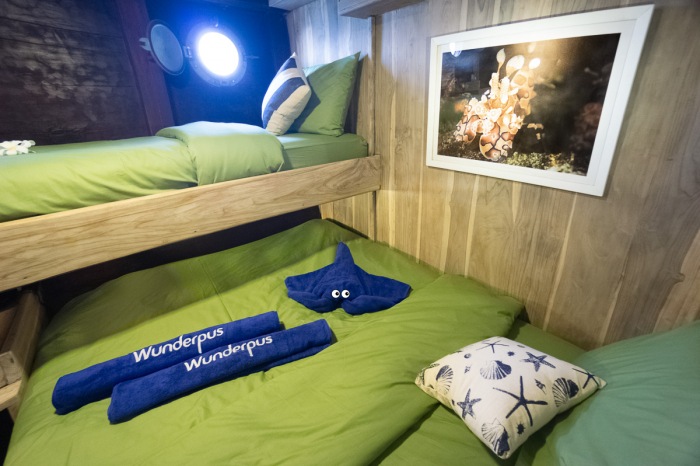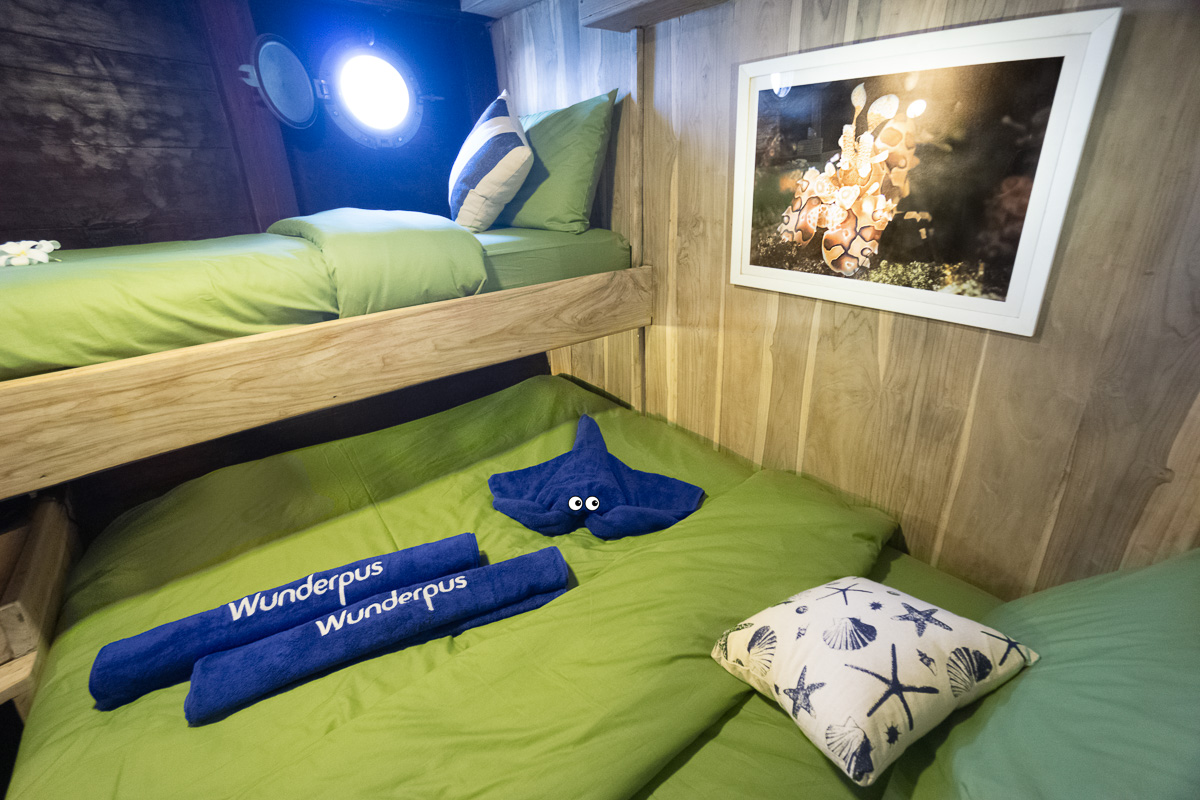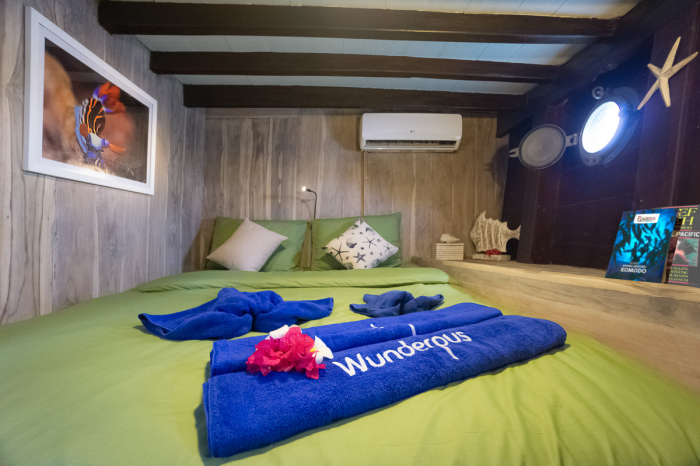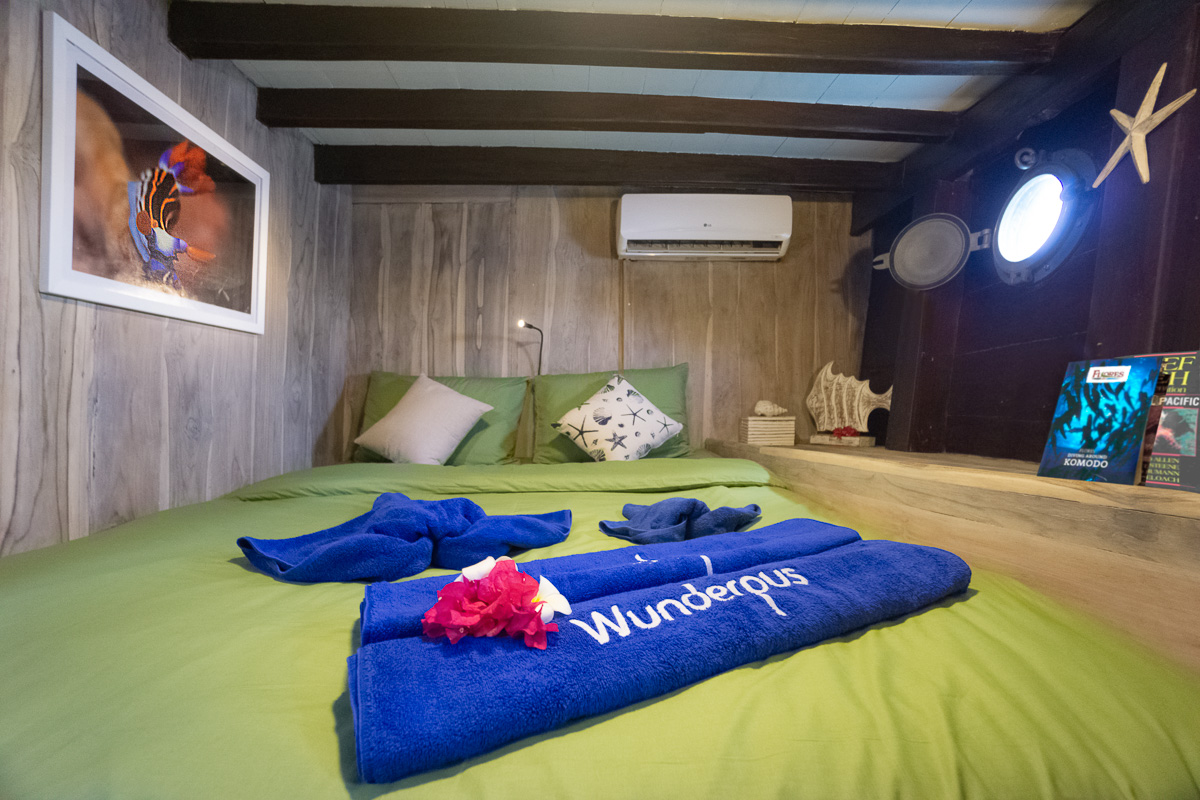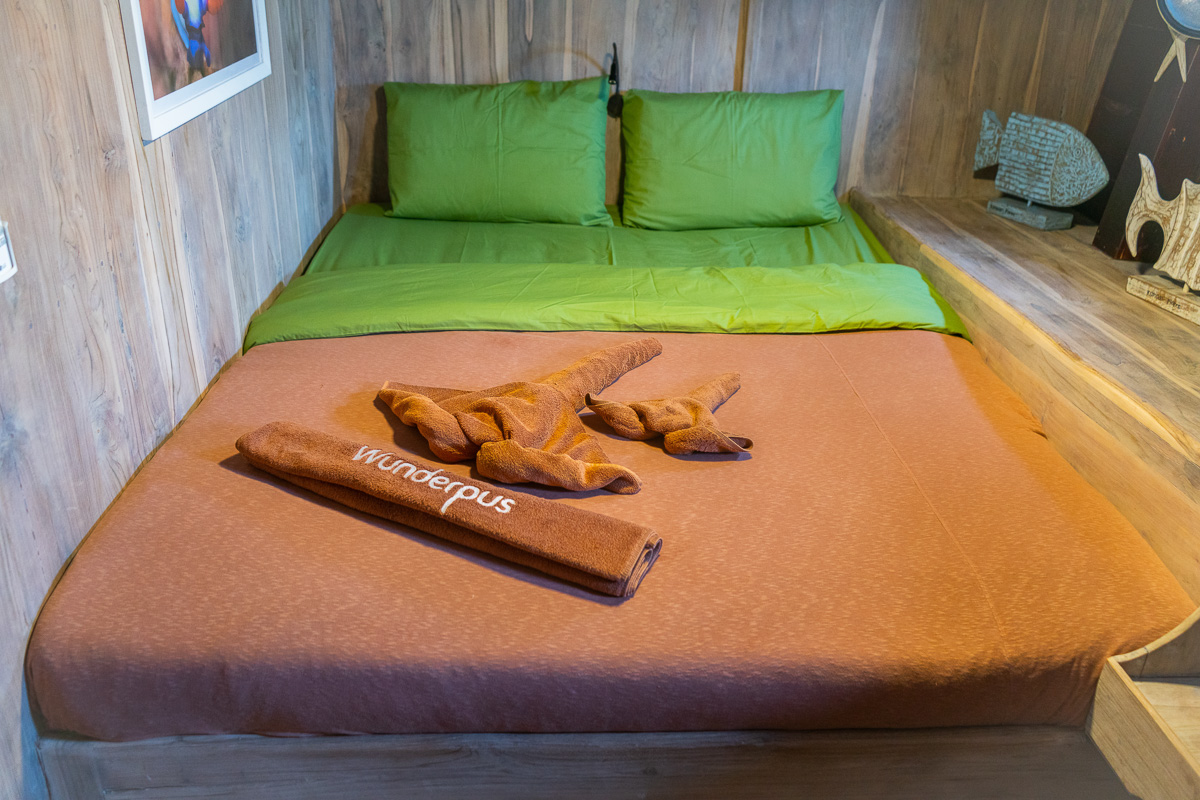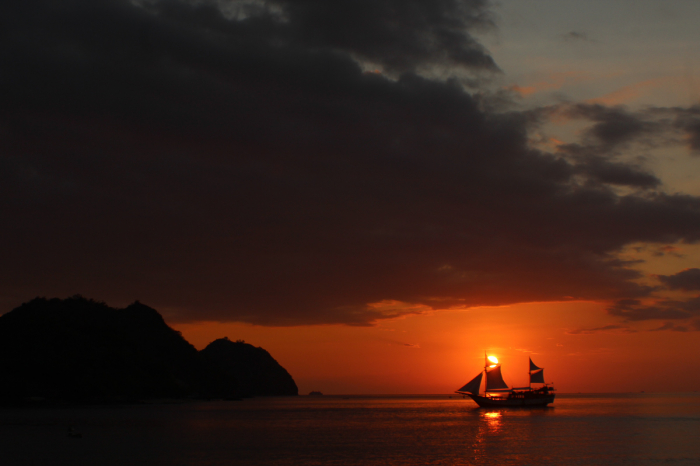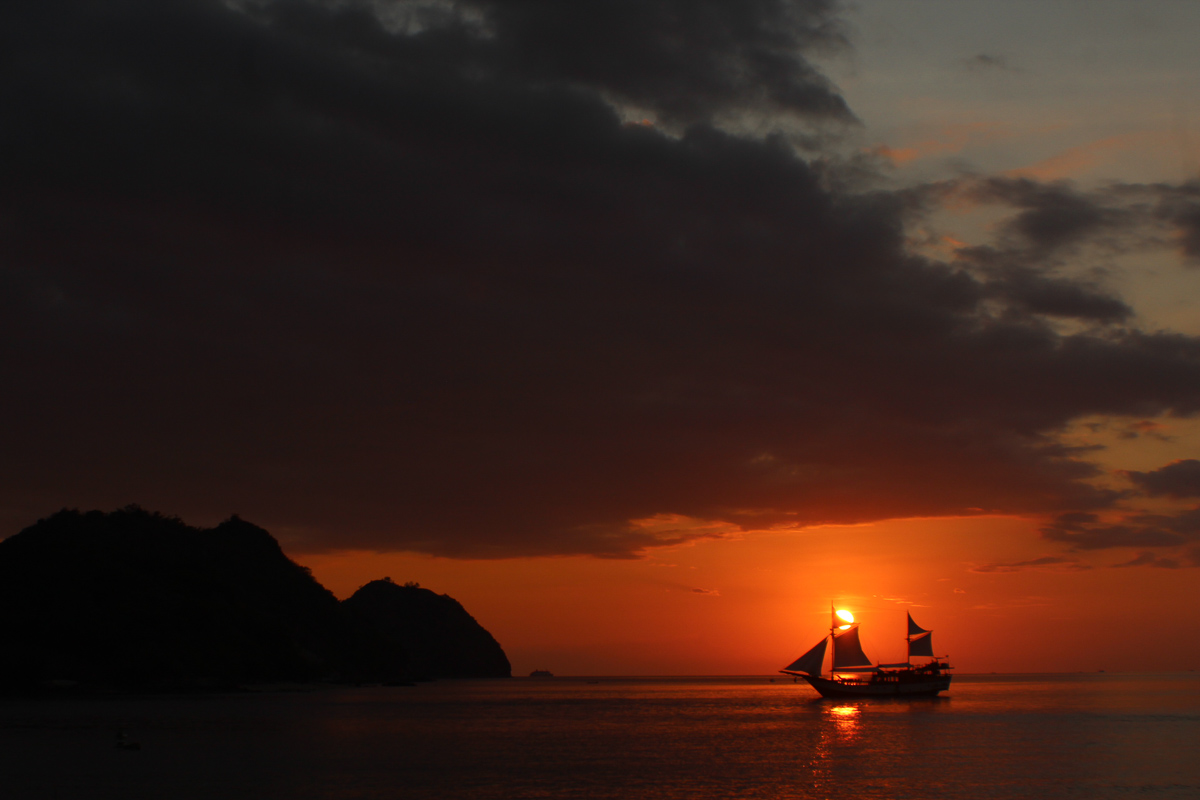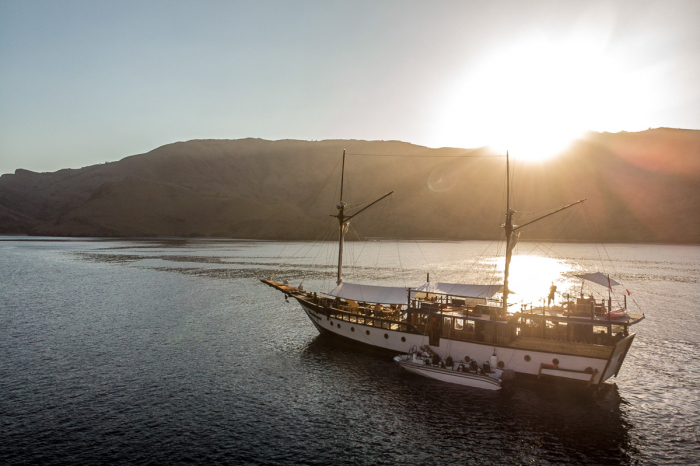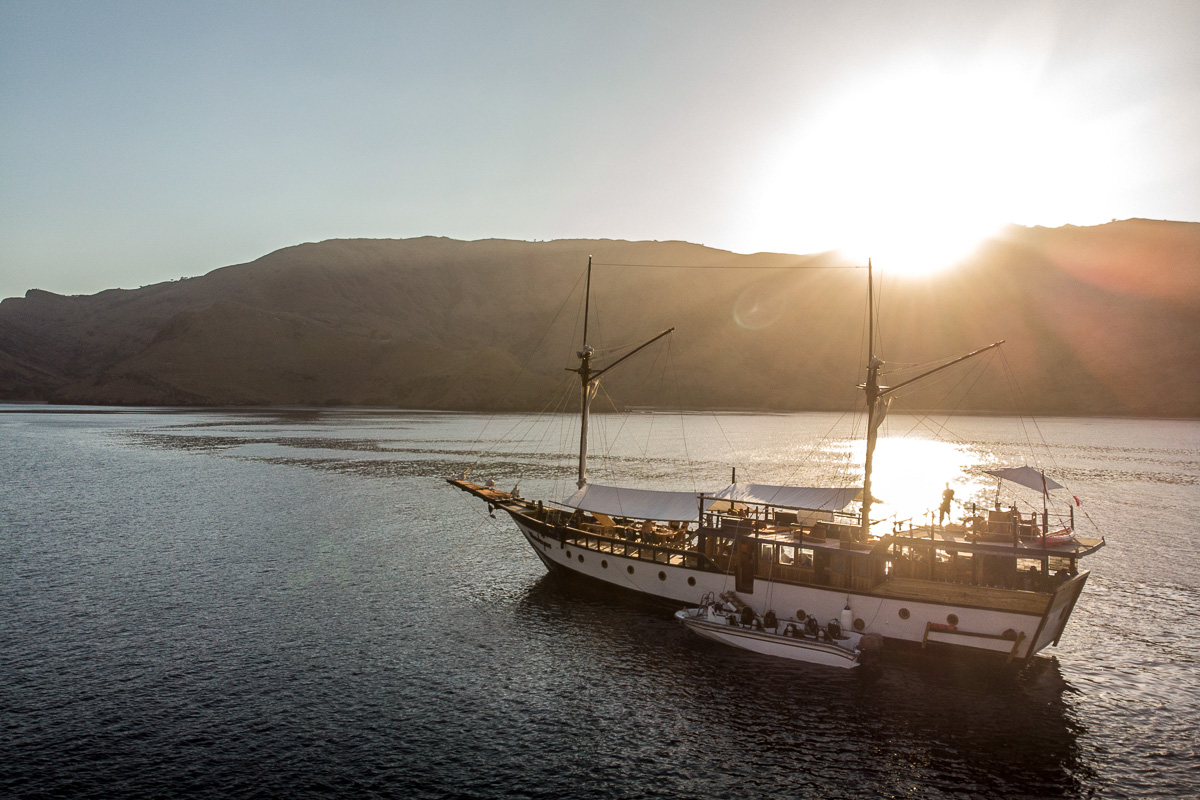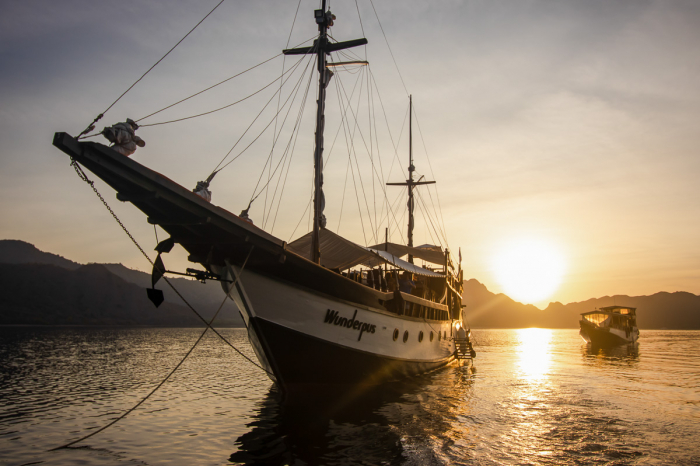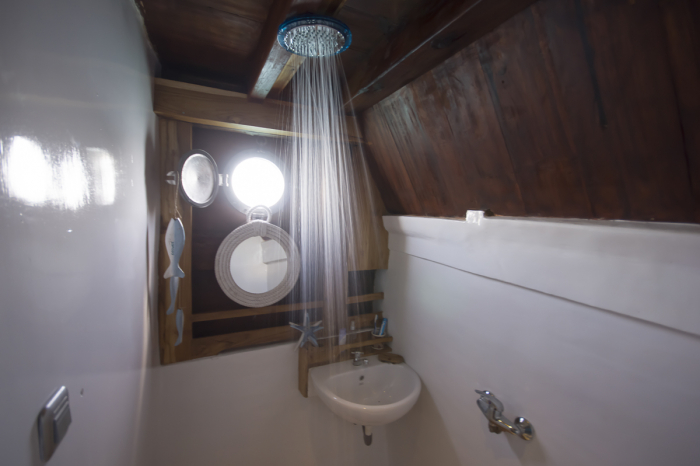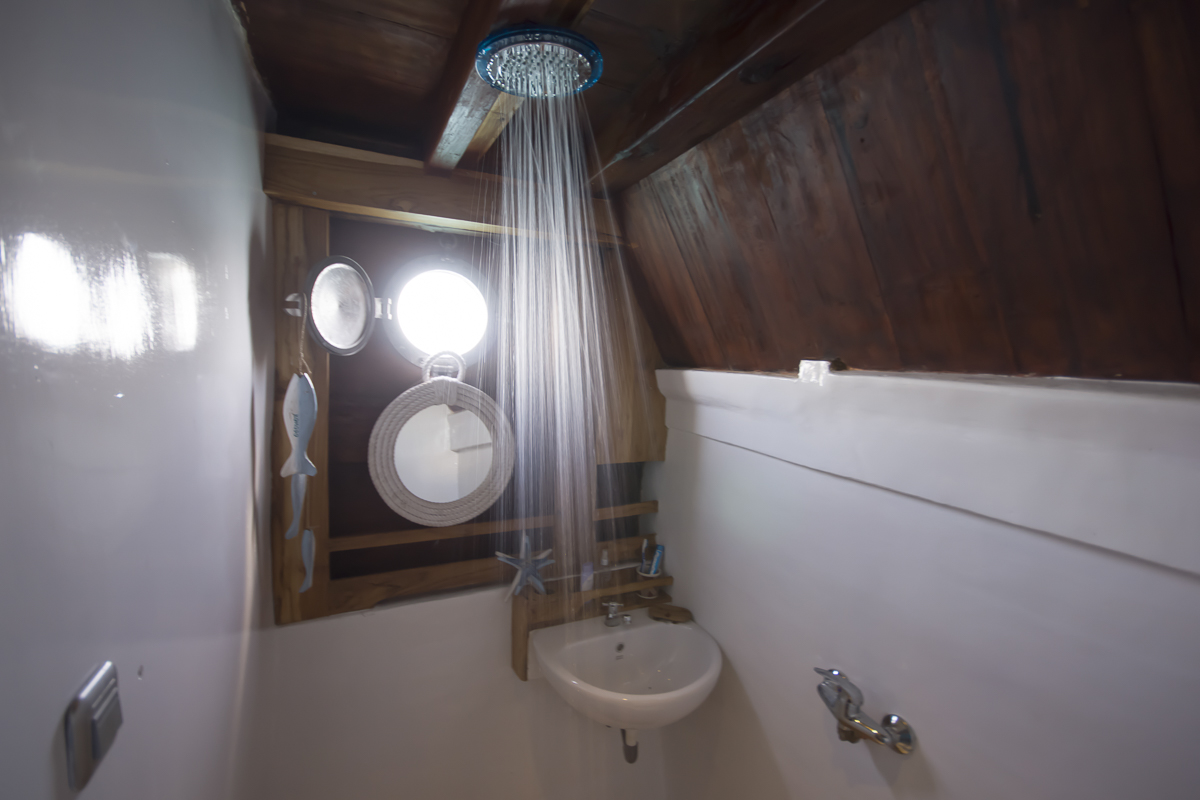 Overview
Maximum of eight guests, offering plenty of space to relax
Bespoke, adventurous diving itineraries away from the usual crowds
Choose a scheduled multi-day itineraries or private charter trip
Wunderpus is a beautifully-crafted phinisi offering adventurous but comfortable voyages throughout the Komodo National Park with a strong focus on sustainability. Boasting a maximum of just eight guests, highly personalised service, and bespoke itineraries, Wunderpus delivers exceptionally intimate experiences for divers and snorkelers alike.
Upcoming trips
---
Cabins
If you are a solo traveller, we aim to allocate shared cabins on a same-sex basis.
Non-shareable cabins can not be shared with another single traveler outside your party. A single occupancy surcharge will be applied.
---
Amenities
Boat
Dive facilities
---
If you are a solo traveller, we aim to allocate shared cabins on a same-sex basis.
Non-shareable cabins can not be shared with another single traveler outside your party. A single occupancy surcharge will be applied.
Vessel
Vessel information
Based year round in the Komodo National Park, Wunderpus is a passionate, eco-conscious liveaboard operator offering bespoke tours throughout the region. Ideal for both divers and snorkelers who prefer to lose the crowds, Wunderpus creates unique itineraries based on years of local exploration. Each trip has a different itinerary making every voyage entirely unique. As well as visiting many of Komodo's most famous dive sites, guests are also sure to explore several new and secret dive spots, unknown by almost anyone else.
Wunderpus operates two wooden phinisi vessels and offers a range of trips to suit all travellers, from scheduled itineraries to private charters. Both vessels keep guest numbers incredibly low, providing extra relaxation space and highly personalised service. Boasting immense passion for diving, and the national park itself, Wunderpus are dedicated to offering guests the adventure of a lifetime and a safe, sustainable option for exploring Komodo.
Onboard the Wunderpus
Built in 2014, the Wunderpus is a traditional Indonesian phinisi, offering luxury, comfort and style. This 25-meter vessel accommodates just eight guests, providing maximum space, comfort and personal attention. The vessel's two double cabins and two double-twin cabins are each fitted with air-conditioning and fans, as well as an en-suite bathroom with hot water. 100% biodegradable reef-safe shampoo and soap are also provided. Four delicious meals are served every day, combining a variety of Indonesian, Asian and European specialities, as well as plenty of fresh fruit and salad. Weather permitting, meals are enjoyed alfresco offering wonderful views of the scenery or stars. With limited guests onboard, the Wunderpus features lots of relaxation space, including two upper decks equipped with shaded and non-shaded areas and comfortable sunbeds.
Diving from Wunderpus
The Wunderpus's dive equipment is regularly serviced and comes from reputable brands such as Mares, Aqua Lung and Apeks. All dive staff onboard have thousands of dives in Komodo under their belts, ensuring safe and professional service underwater. Dive sites are chosen based on diver experience and groups are kept small, with just four guests per dive guide. The Wunderpus also offers a range of PADI courses, from beginner to advanced, and including a range of specialities.
The team at Wunderpus have over 10-years of local diving experience and create bespoke, multi-day trips showcasing the very best of Komodo National Park. Every trip onboard Wunderpus is planned according to local conditions, considering tidal movements, weather, waves, visibility, and seasonal conditions. Itineraries also try to avoid other tour operators and crowded dive sites. Trips always include treks with the Komodo dragons on either Rinca or Komodo Island, as well as a visit to a secluded beach or two. The Wunderpus crew are constantly searching for new places to watch the sunset or sunrise in peace and tranquillity as well as unexplored dive sites.
Top tips
The Wunderpus is perfect for a private charter. Get a group of friends and family together, get away from the crowds and explore Komodo!
To help protect the environment, Wunderpus provides all guests with 100% biodegradable, reef-safe shampoo and soap - so you can leave your own behind.
The boat comes equipped with a bank of batteries, allowing the crew to switch off the generators at night - meaning you can sleep peacefully with just the sounds of the waves...
Conservation
There is a strict zero-plastic policy onboard the Wunderpus and all recyclable waste, including cans, bottles and engine oil is recycled at all times. Guests are provided with reusable drinking bottles and have access to reef safe products such as sunscreen, soap and shampoo. Wunderpus also organise regular beach clean-ups during their trips and reduce the amount of seafood served onboard. The Green Fins and Manta Watch codes of conduct are followed throughout each voyage and the crew have installed moorings throughout Komodo National Park to minimise damage caused by anchoring.
Wunderpus also instigated the Save Money, Save Komodo initiative, and is a founding member of DOCK – an organisation created to increase the professionalism of local dive operations and support local educational and environmental projects. Finally, Wunderpus is passionate about educating and training staff about environmental issues, offering them the chance to become dive certified for free.
---
---