Dive with manta rays in Komodo National Park, explore some of Indonesia's richest reefs and trek in search of the infamous Komodo dragon
Highlights
Discover one of the world's richest marine environments
Dive or snorkel with groups of manta rays throughout the park
Trek on Komodo or Rinca in search of the infamous Komodo dragon
Explore two distinct diving regions in one UNESCO World Heritage Site
Diving in Komodo National Park is the stuff of dreams for many divers. With over 260 coral species, and more than 1,000 species of fish, this UNESCO World Heritage site is one of the richest marine environments on the planet! Cruise crystal-clear waters on a traditional Phinisi, dive thrilling drifts with large pelagics, and trek with the prehistoric Komodo dragons. It's safe to say, Komodo National Park is one of Indonesia's most extraordinary destinations and home to some truly exceptional experiences.
Diving in the Komodo National Park
Grey reef shark

Year round

Whitetip reef shark

Year round

Schooling reef fish

Year round

Unique crabs & shrimps

Year round

Pygmy seahorse

Year round

Plentiful reef life

Year round

Healthy corals

Year round
Diving Komodo National Park is simply world-class. Guests can dive with manta rays, sharks and giant trevally in the morning, drift over pristine corals for lunch, then search the muck for macro life in the afternoon. All without ever leaving the boundaries of the park! Komodo diving includes over 50 sites offering a complete range of experiences. From current-swept channels to walls, caves, boulder-strewn slopes, colourful reefs and barren sandy muck sites, Komodo has it all.

The diving in Komodo's north and south is quite distinct, with each offering its own particular set of conditions and habitats. Yet despite their differences, Komodo's dive sites all share one common trait, currents. No trip to Komodo is complete without a swirling drift dive through a channel. And, whilst they can sometimes make life difficult, these currents are what make Komodo's diving so incredible. 
North Komodo diving
The diving in north Komodo is typical of other parts of Indonesia, with warm, clear water and vibrant coral reefs. North Komodo diving focuses on several channels and isolated reefs, including classic sites such as Castle Rock, Crystal Bommie, Gili Lawa Laut, Shotgun and Tatawa. Castle Rock is the best northern site for bigger fish, and sightings of reef sharks, eagle rays, big tuna, giant trevallies and even dolphins are possible. Darat's 'Shotgun' is also ideal for spotting bigger species that gather in the strong currents. And for those that need their manta fix, Karang Makassar is well known for congregations of rays when conditions are right.
South Komodo diving
The diving in Komodo's southern region is dominated by cold-water upwellings. Filter-feeders thrive in these cooler, plankton-rich waters, and hard corals give way to soft corals, fans and sponges. Smaller animals also become more diverse, and diving in the south often focuses on critter hunting. That said, the south is actually home to the best manta diving in Komodo, particularly at the aptly named Manta Alley. Here, divers can witness flying squadrons of feeding mantas, or get up close and personal as they hover over the cleaning station.
Visitors will also find plenty of diving on Komodo Island's southern coast and across to Padar and Rinca. Sites such as End of the World, Cannibal Rock, Pillarsteen, Three sisters, Nusa Kode and Yellow Wall can be explored again and again. Every one, packed with unusual nudibranchs, crabs, shrimps, fire urchins and sea apples, as well as rarely-seen fish such as torpedo rays.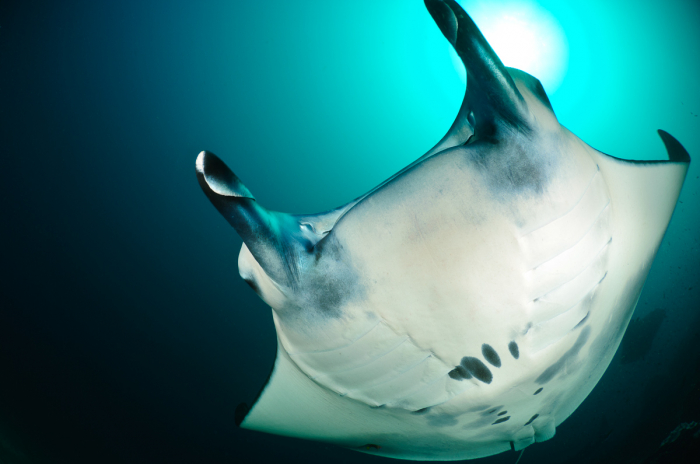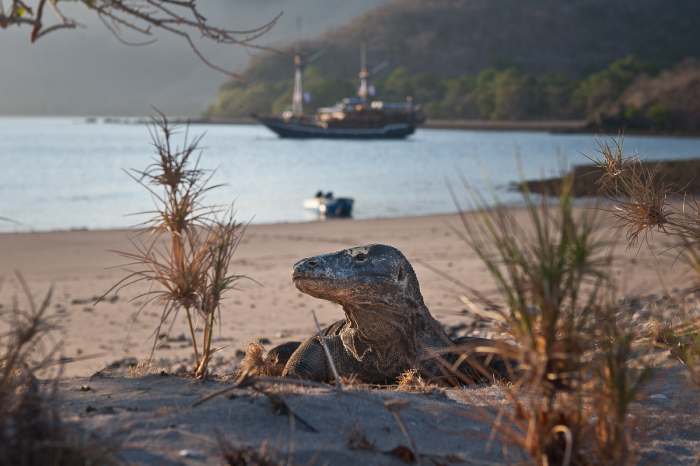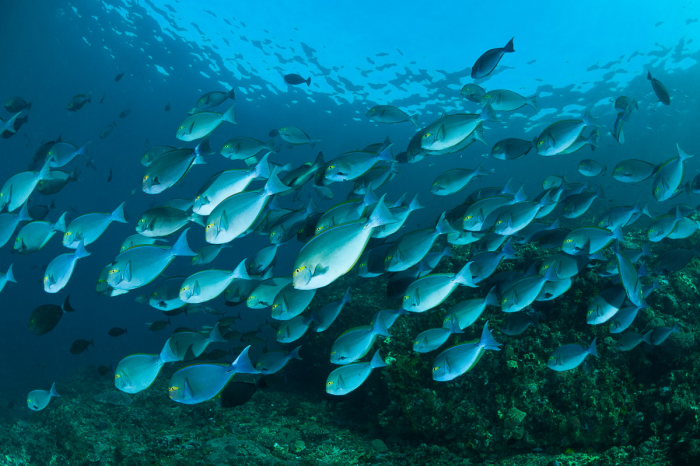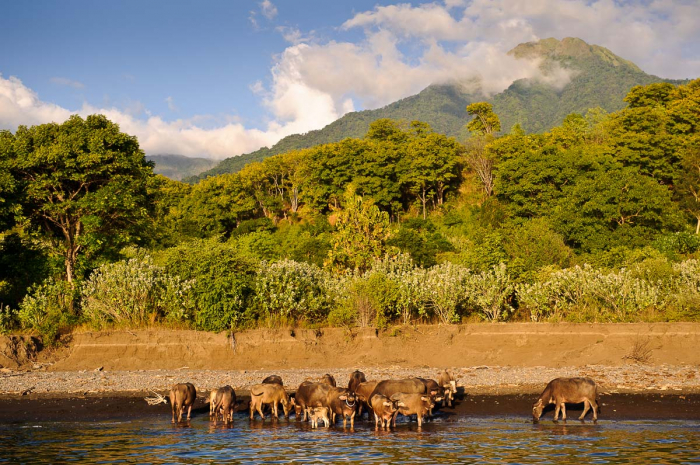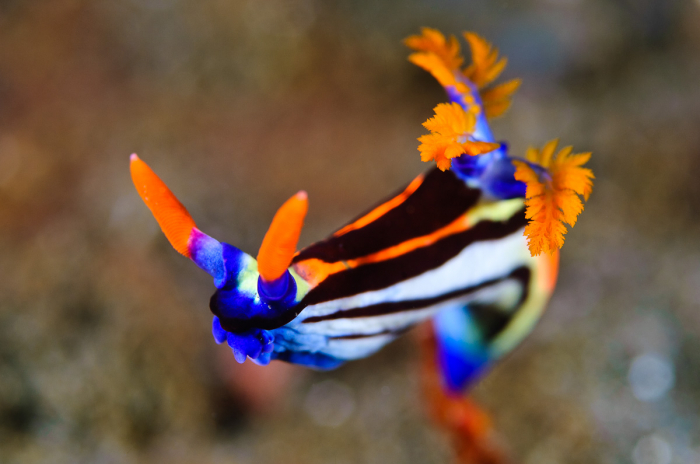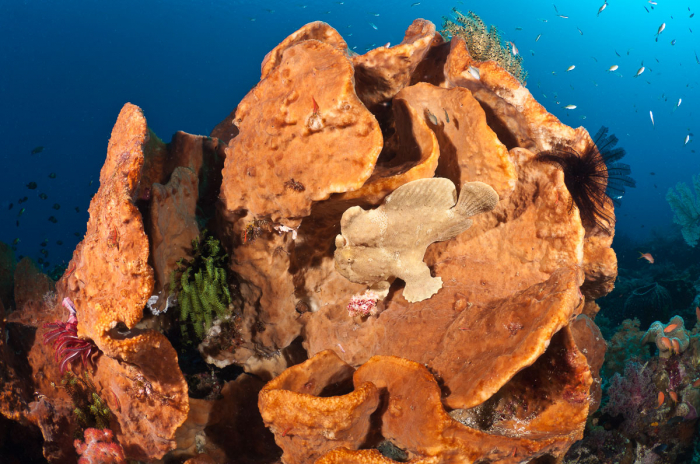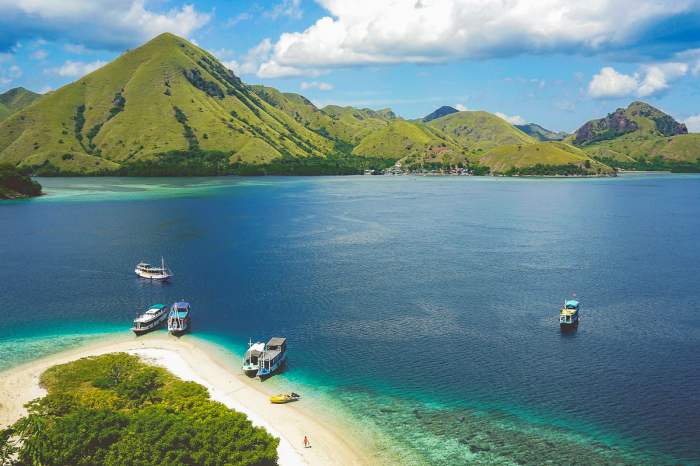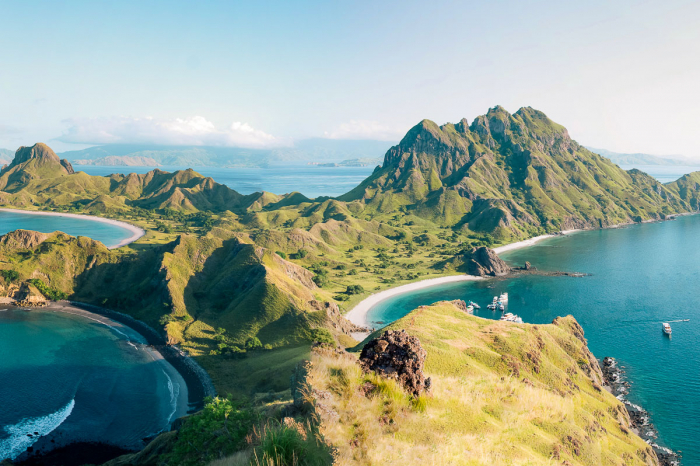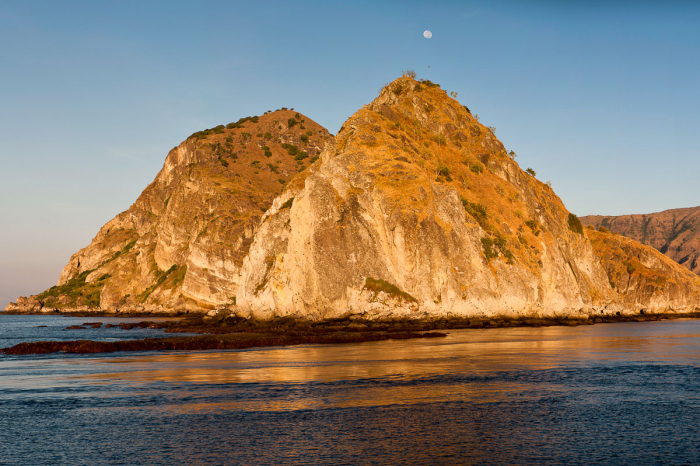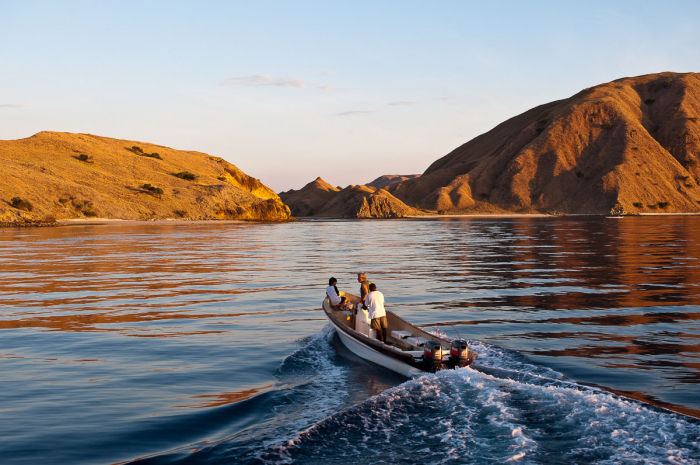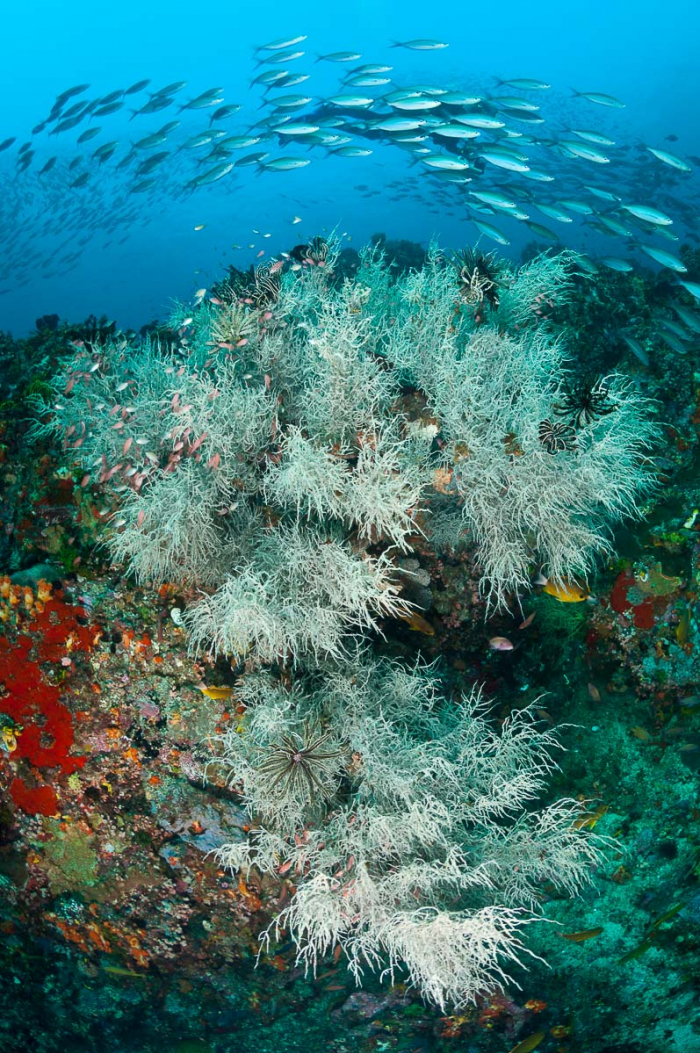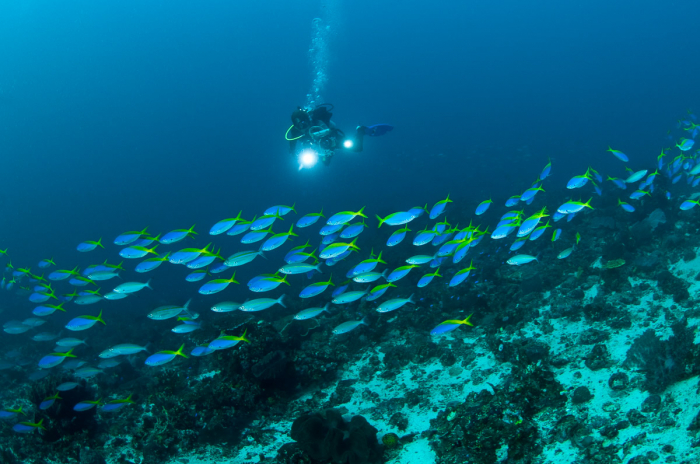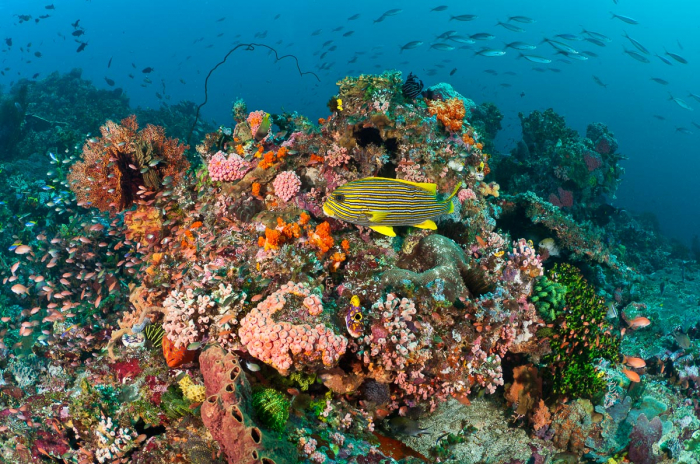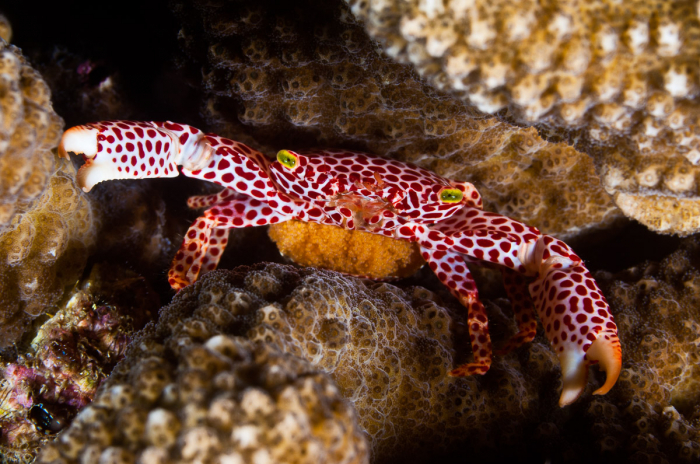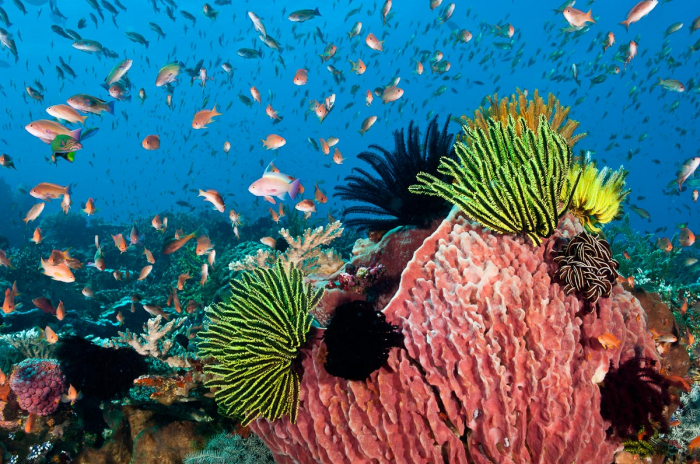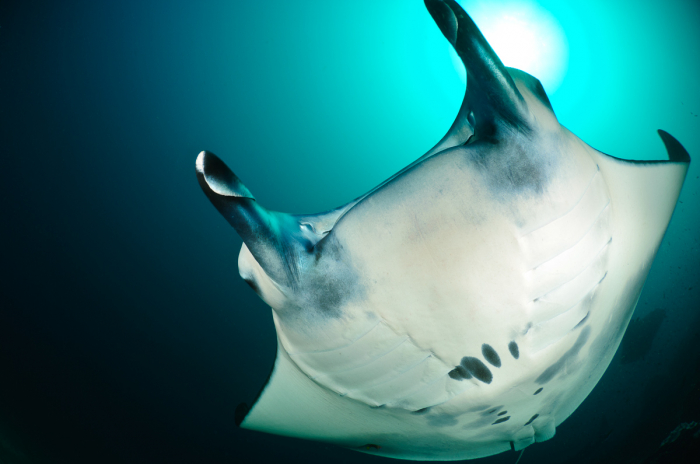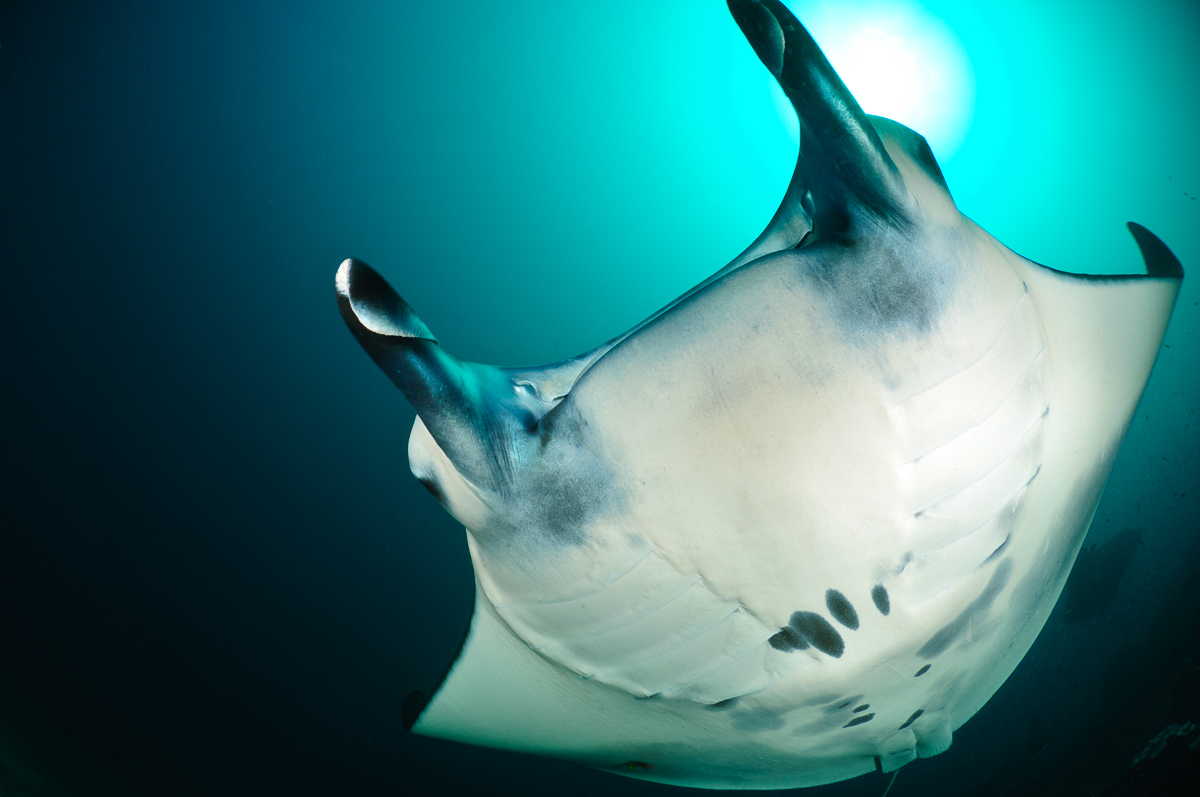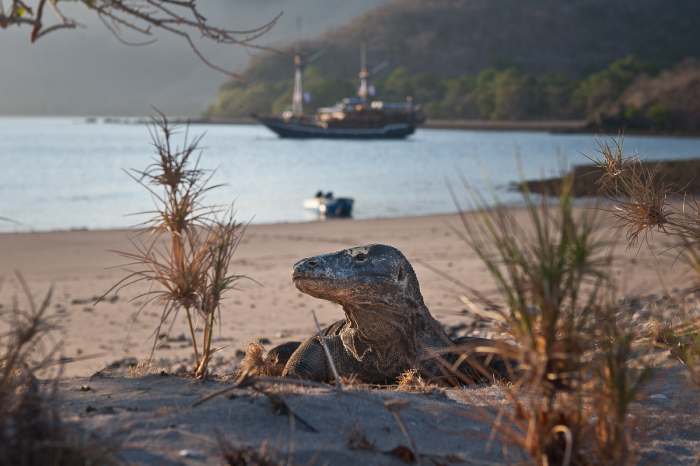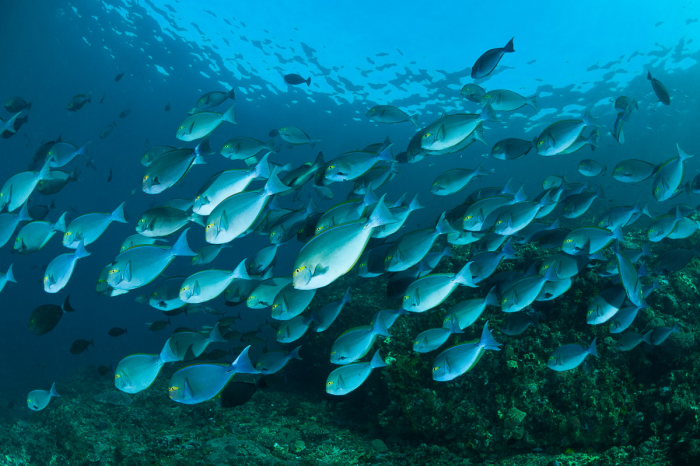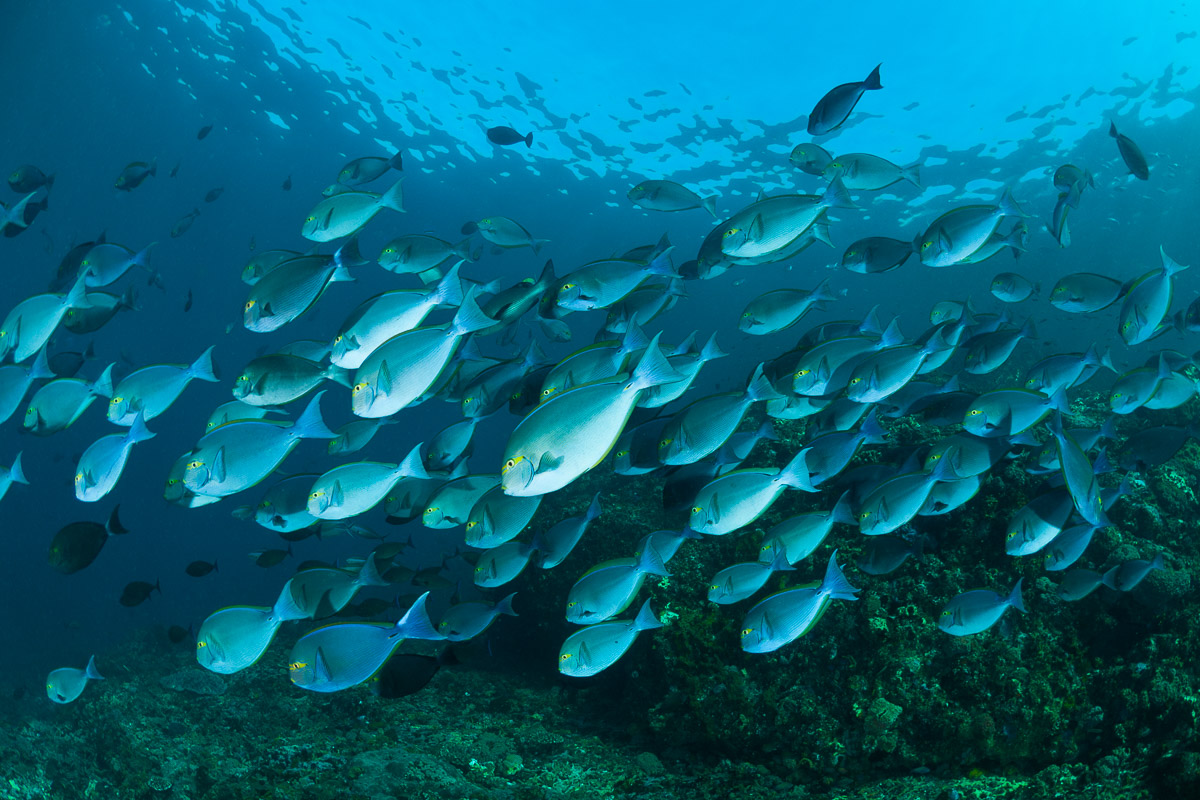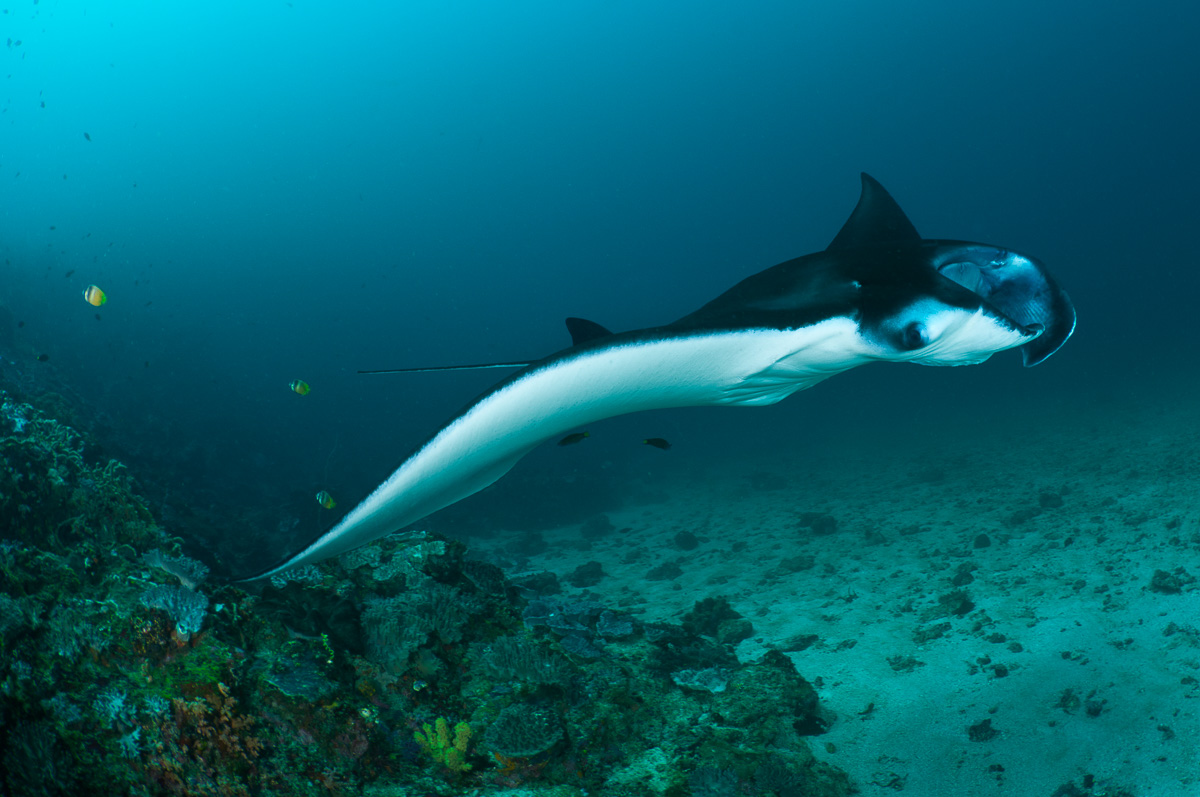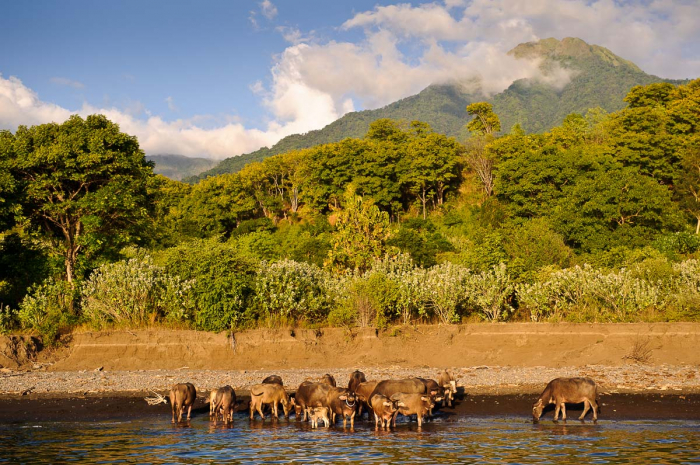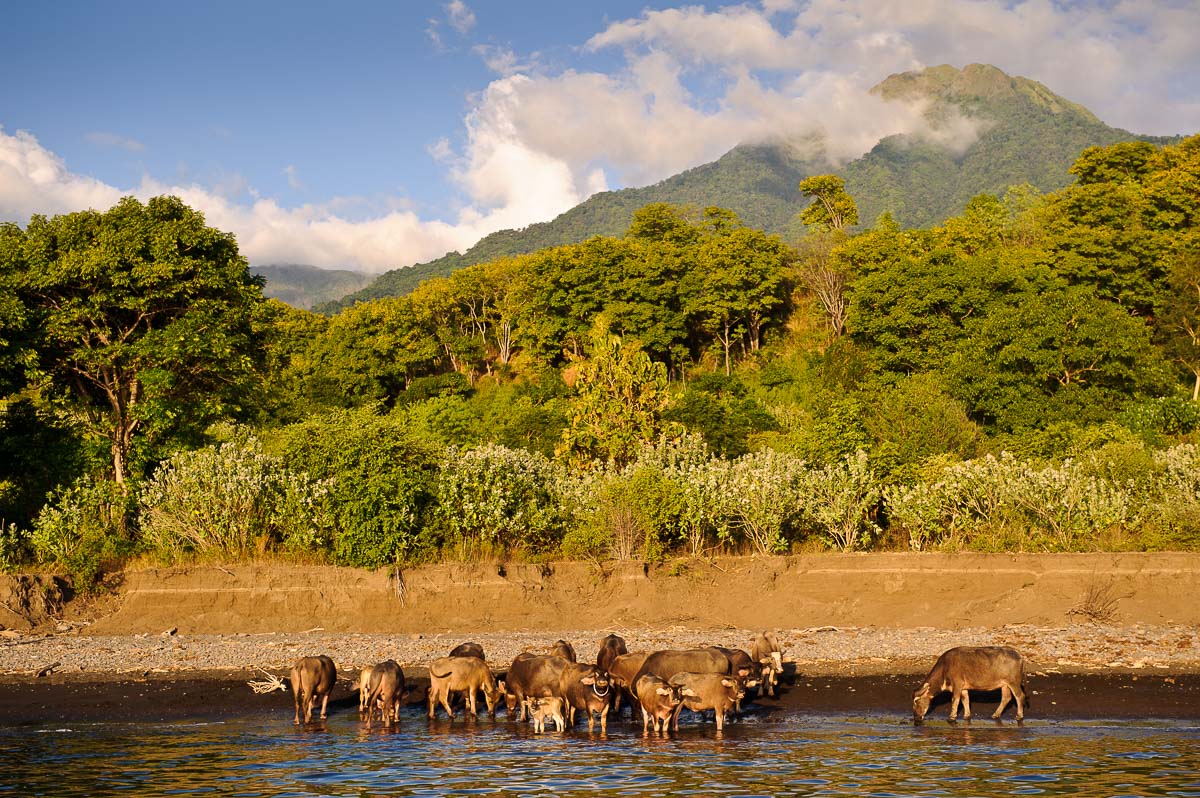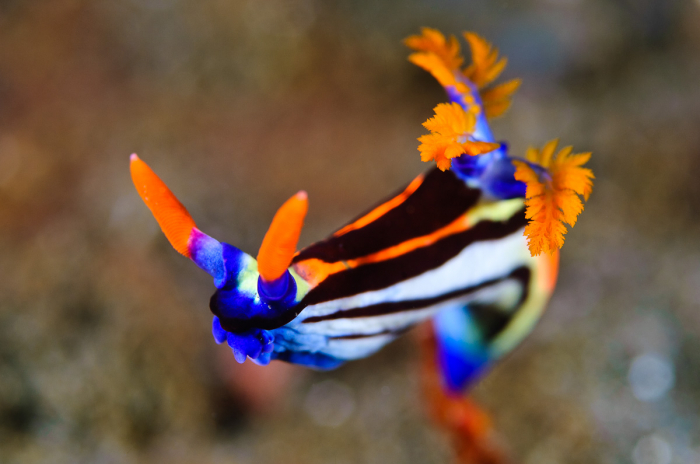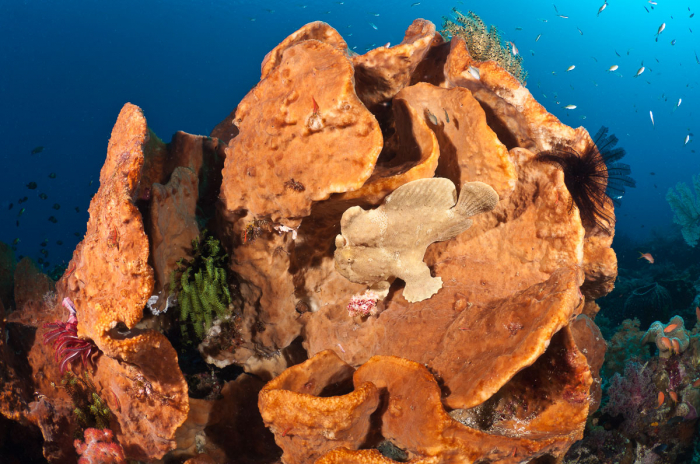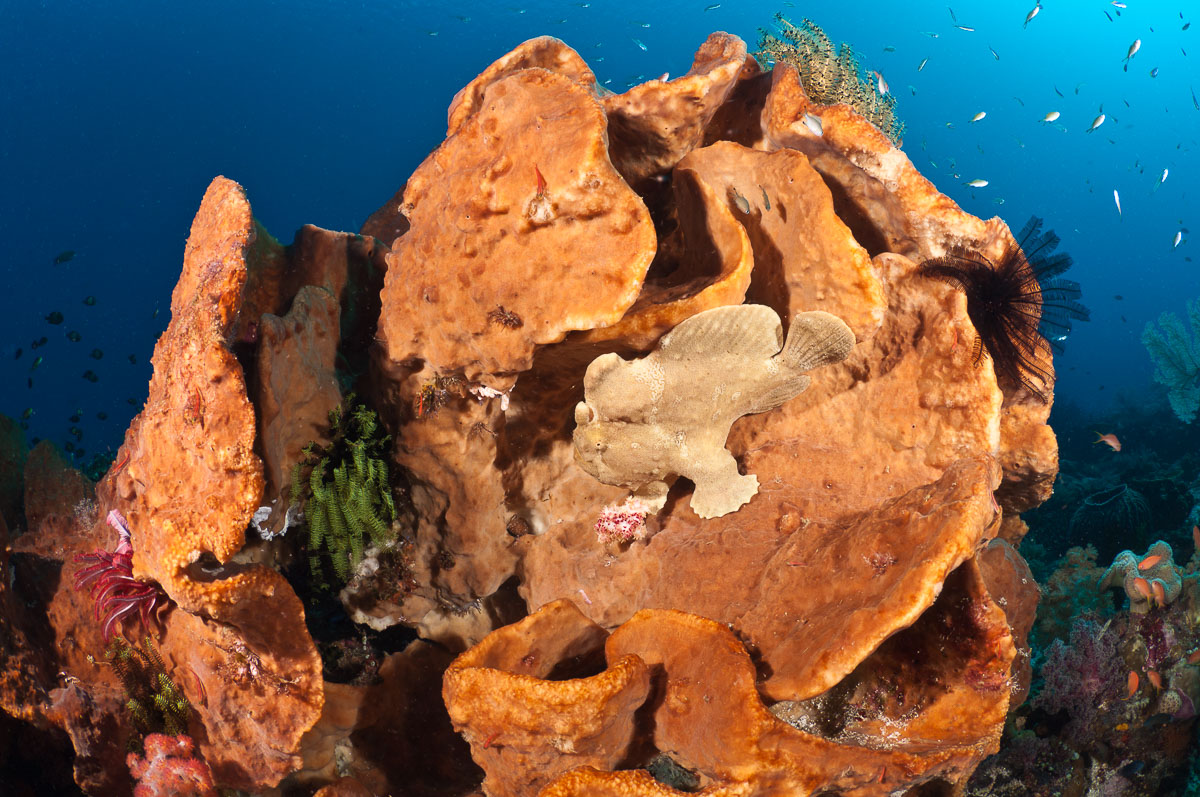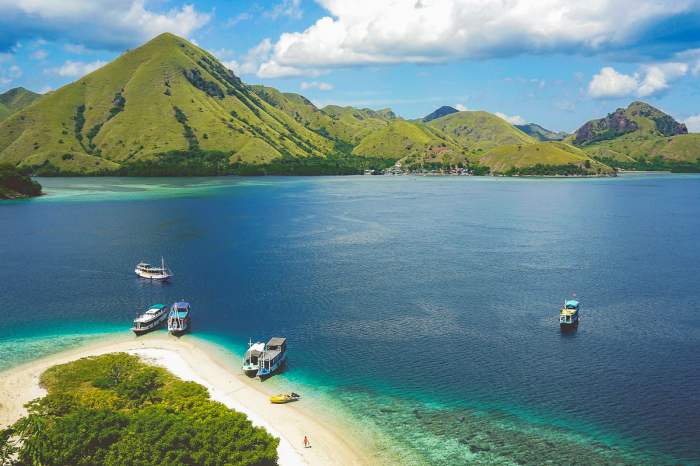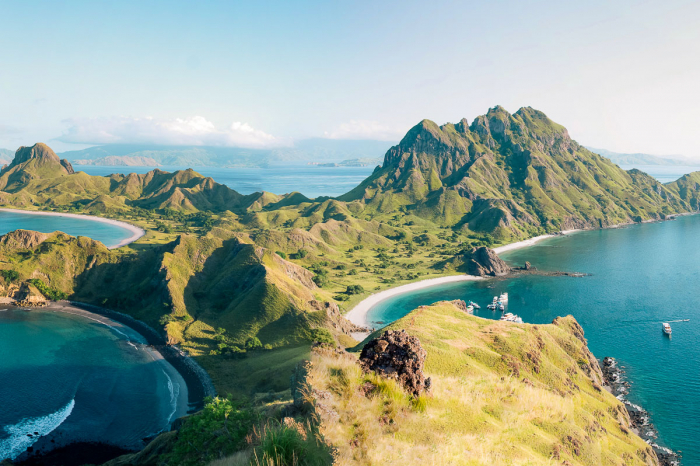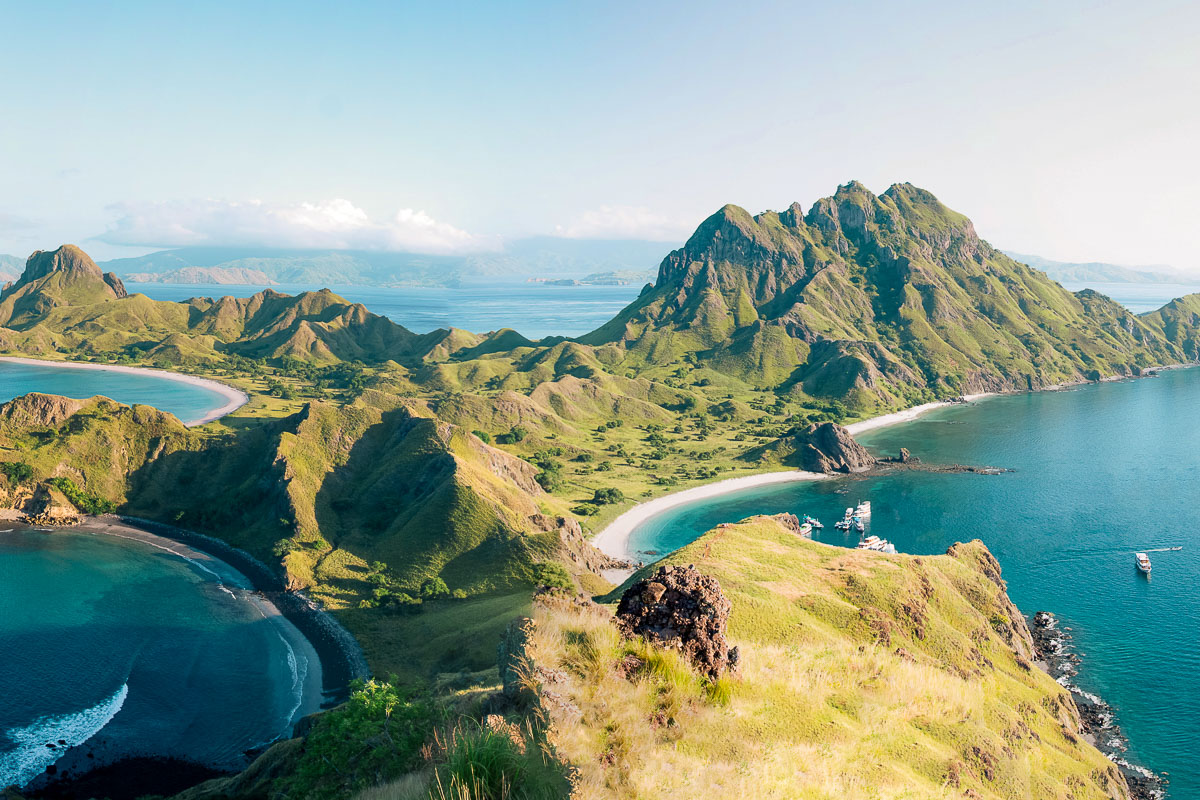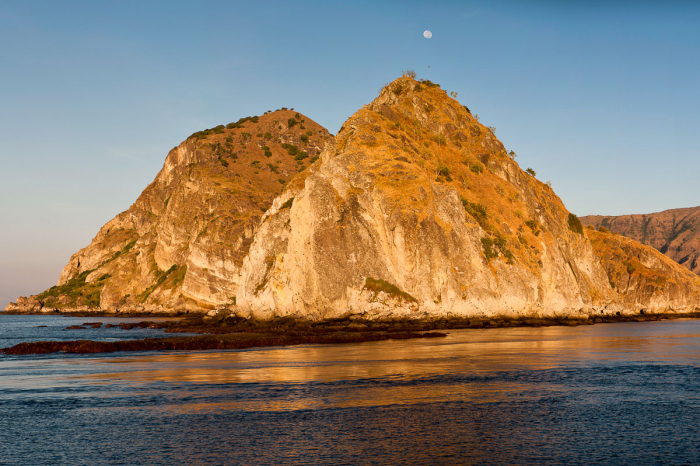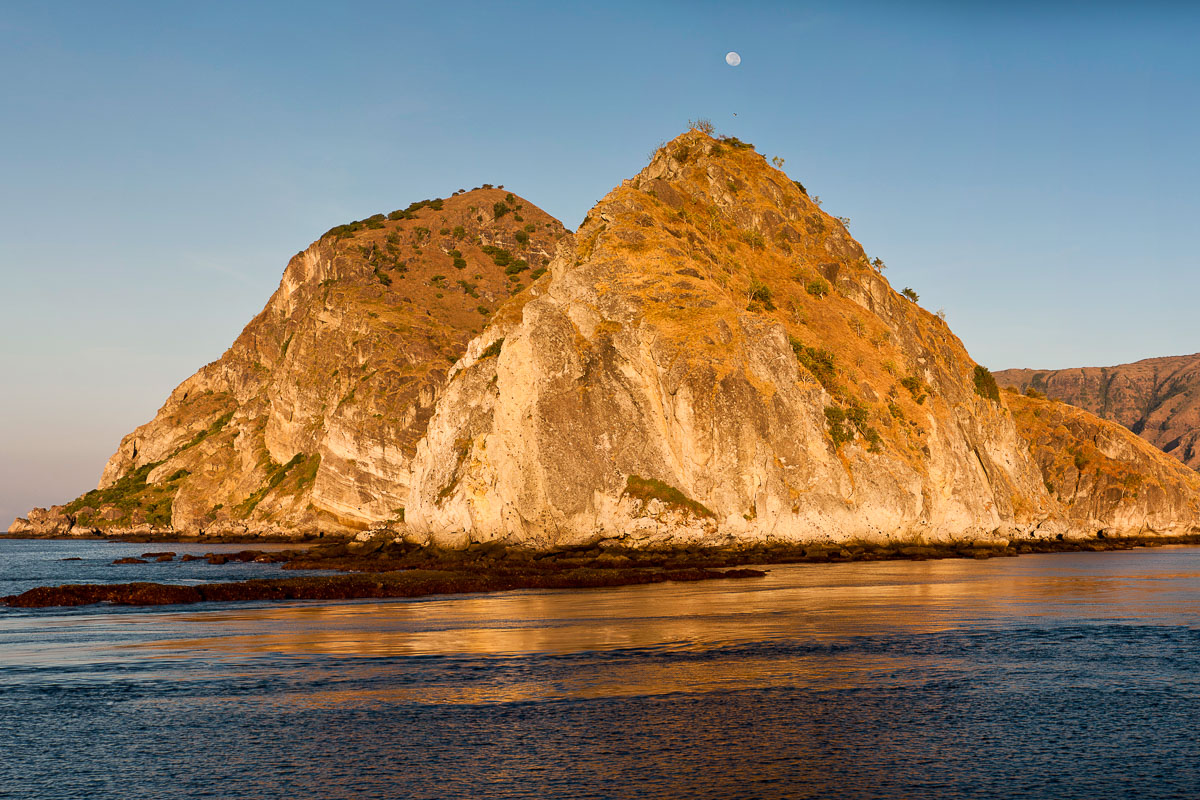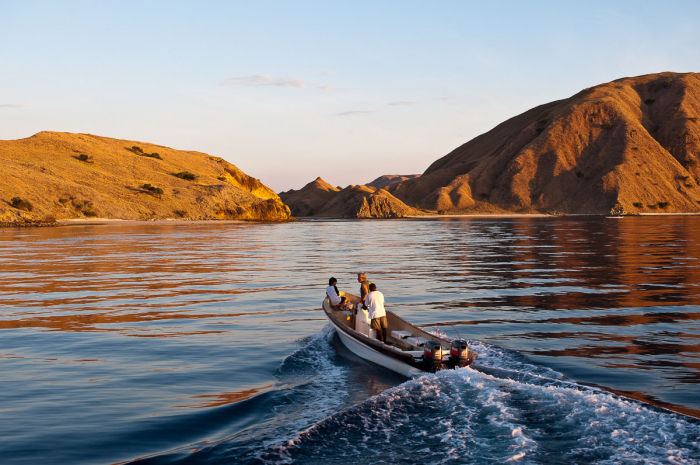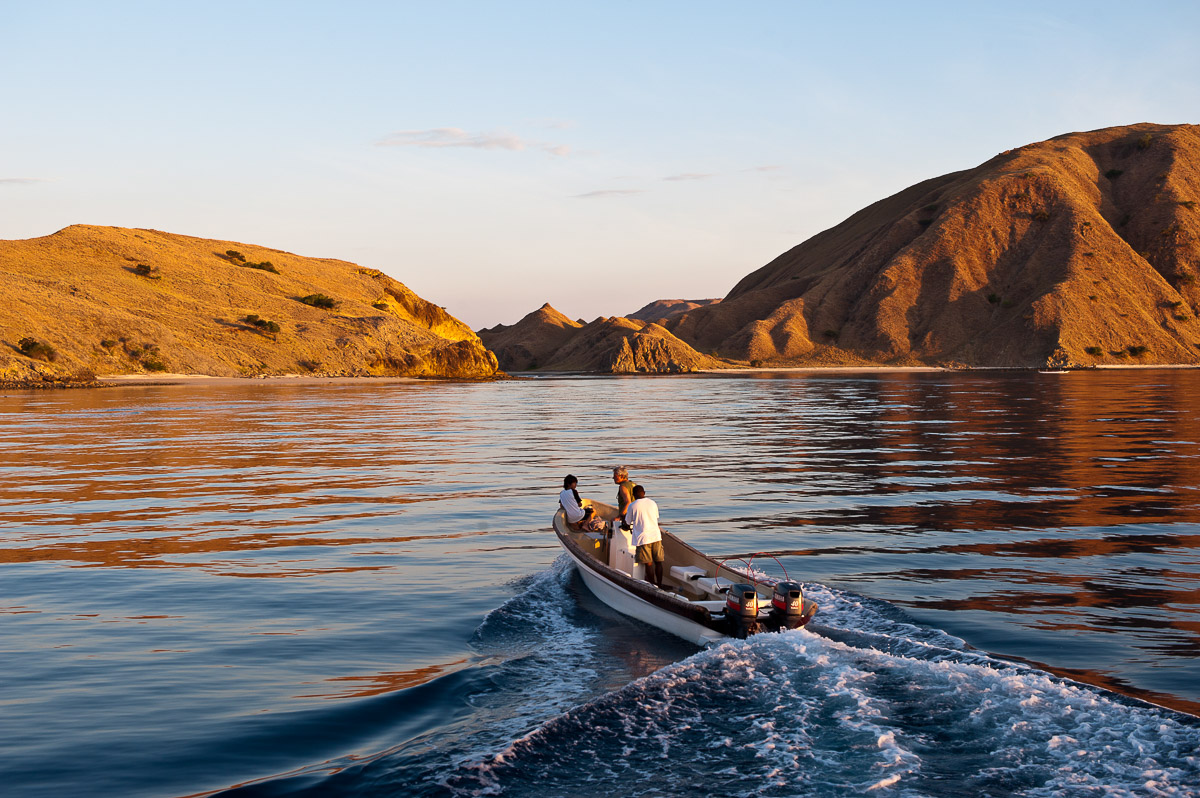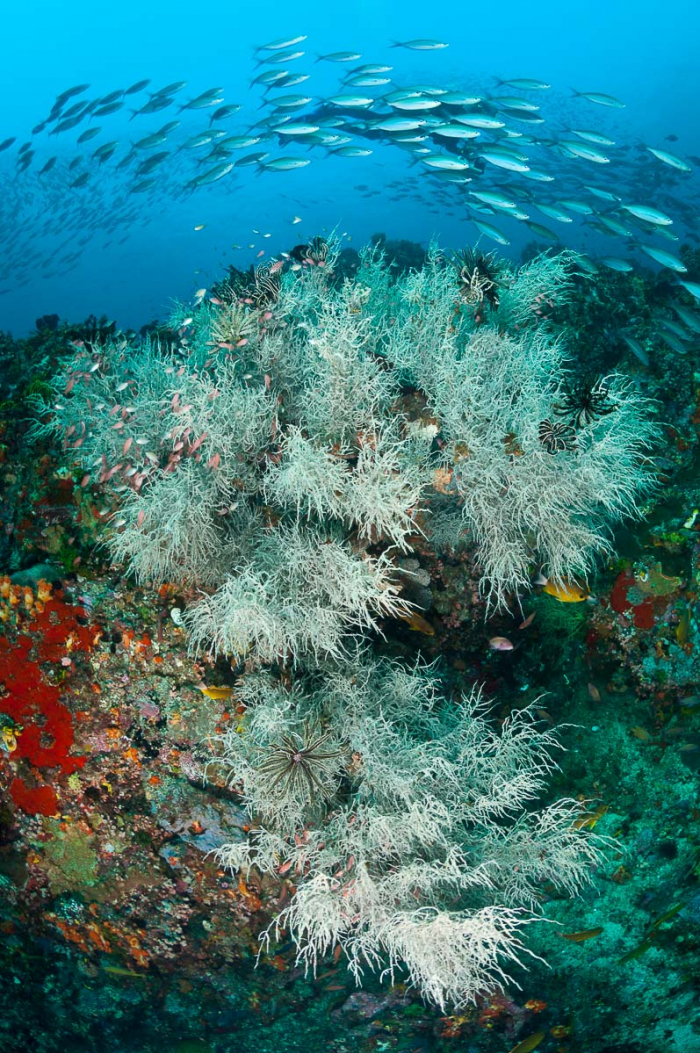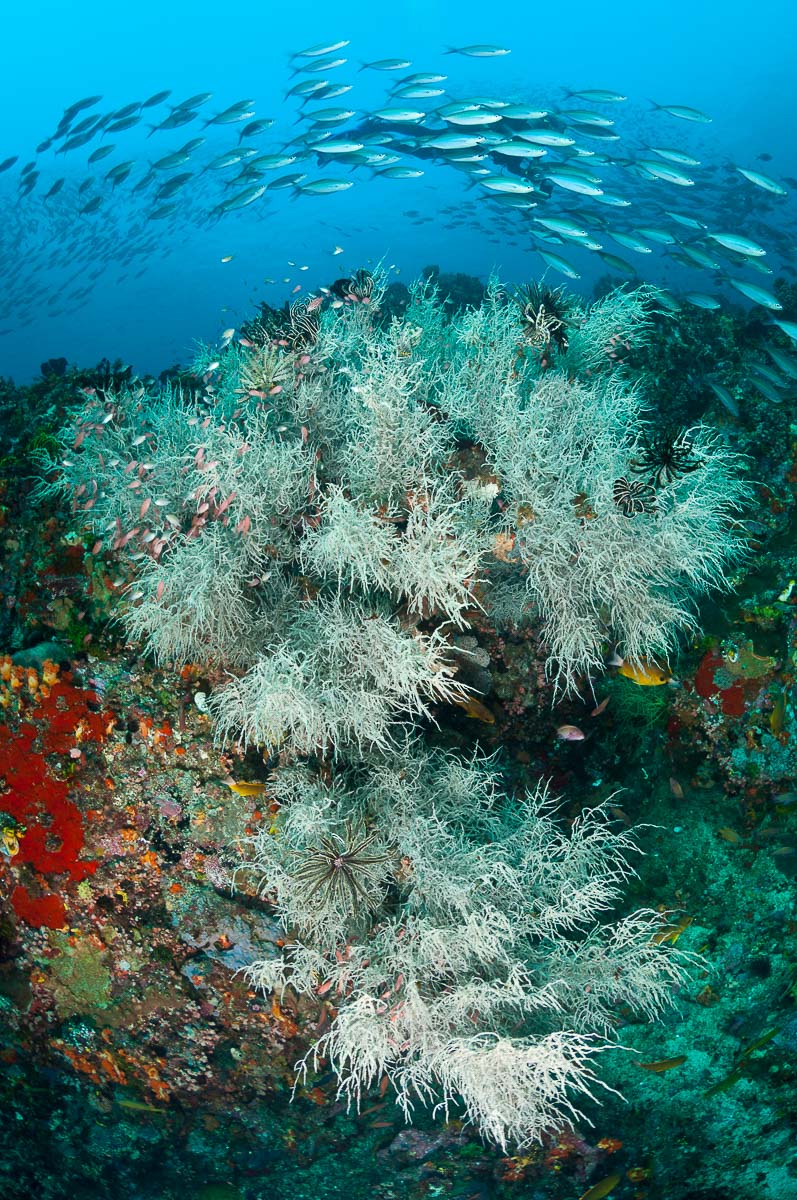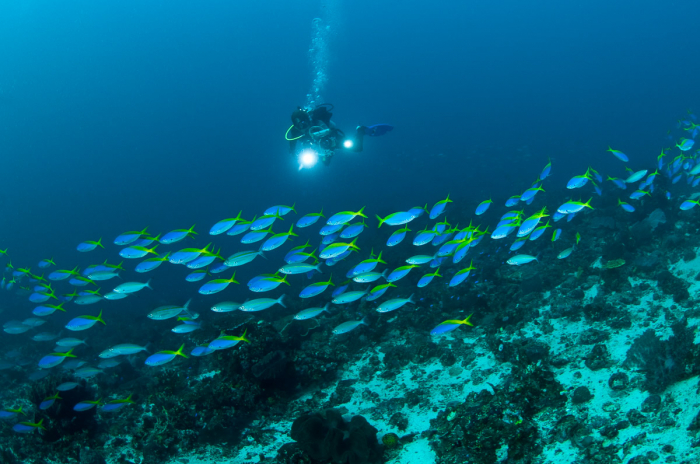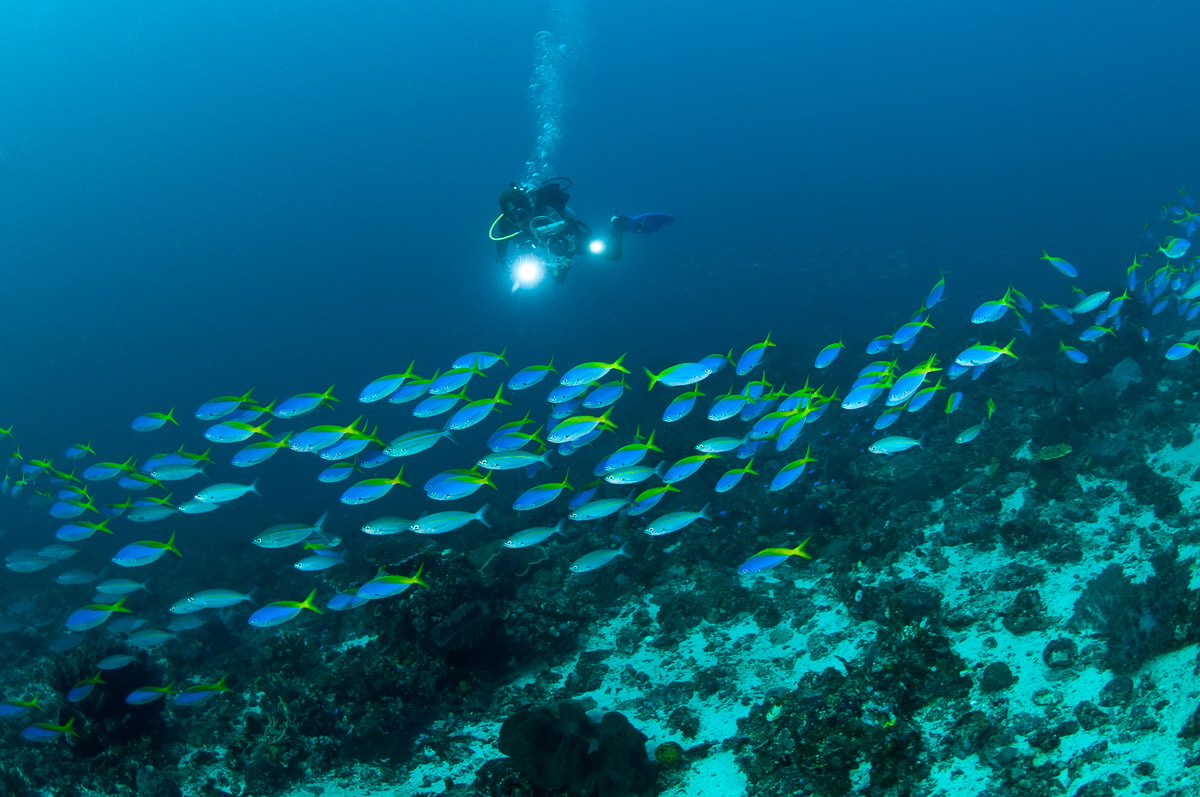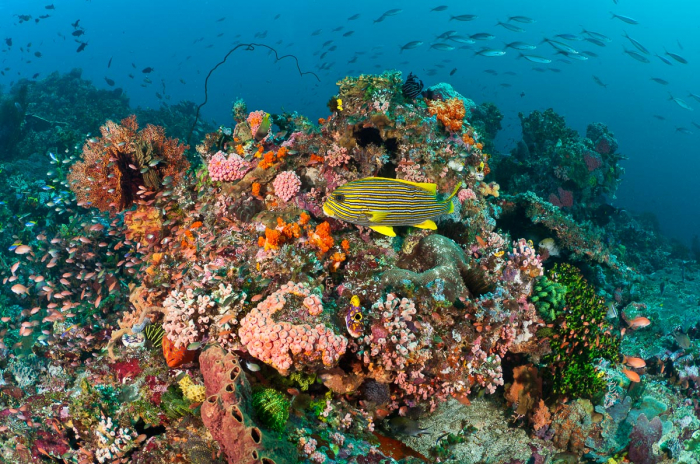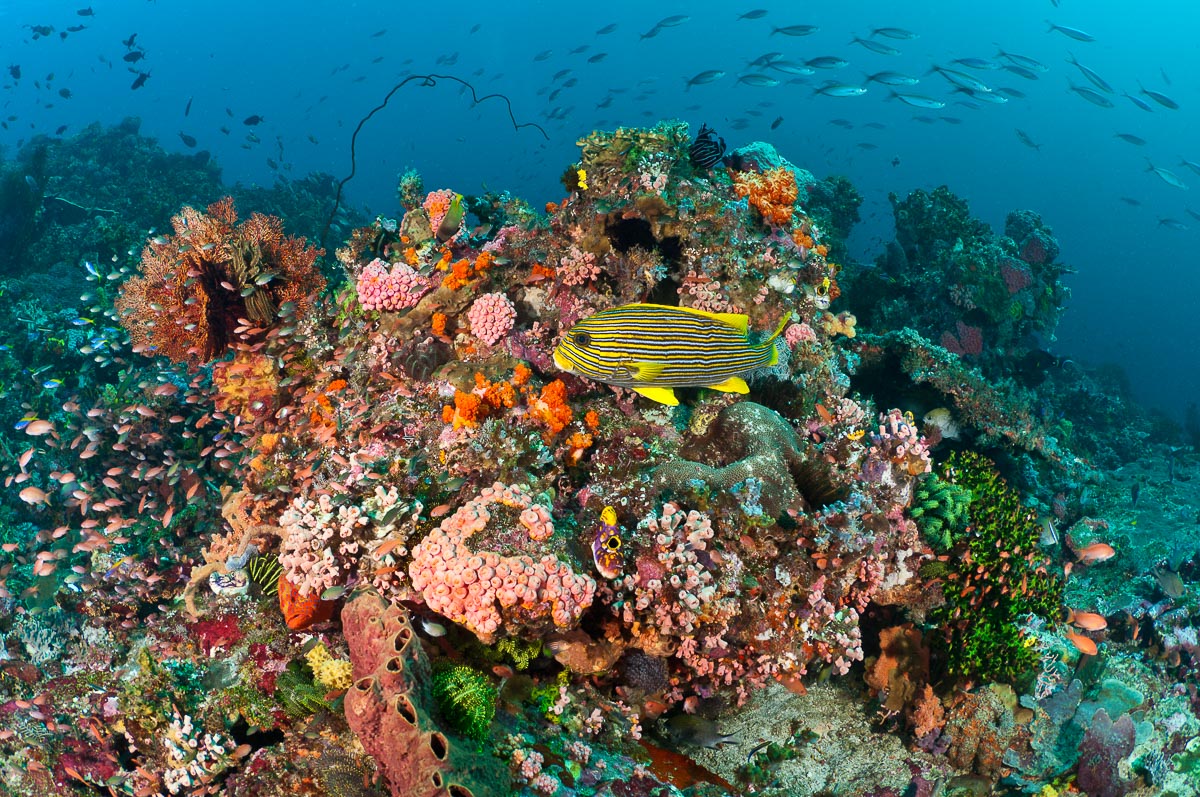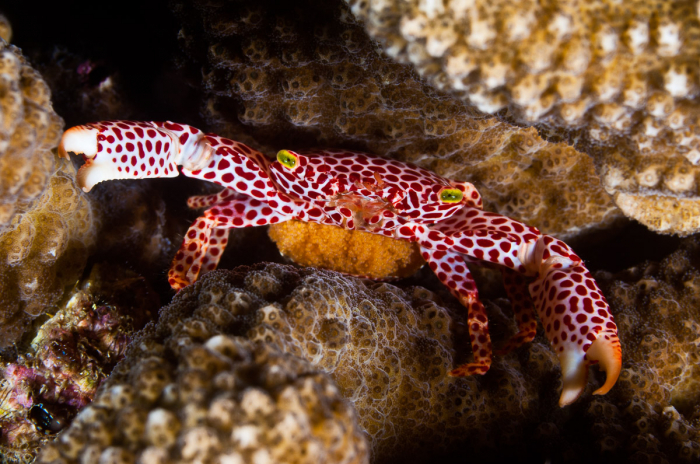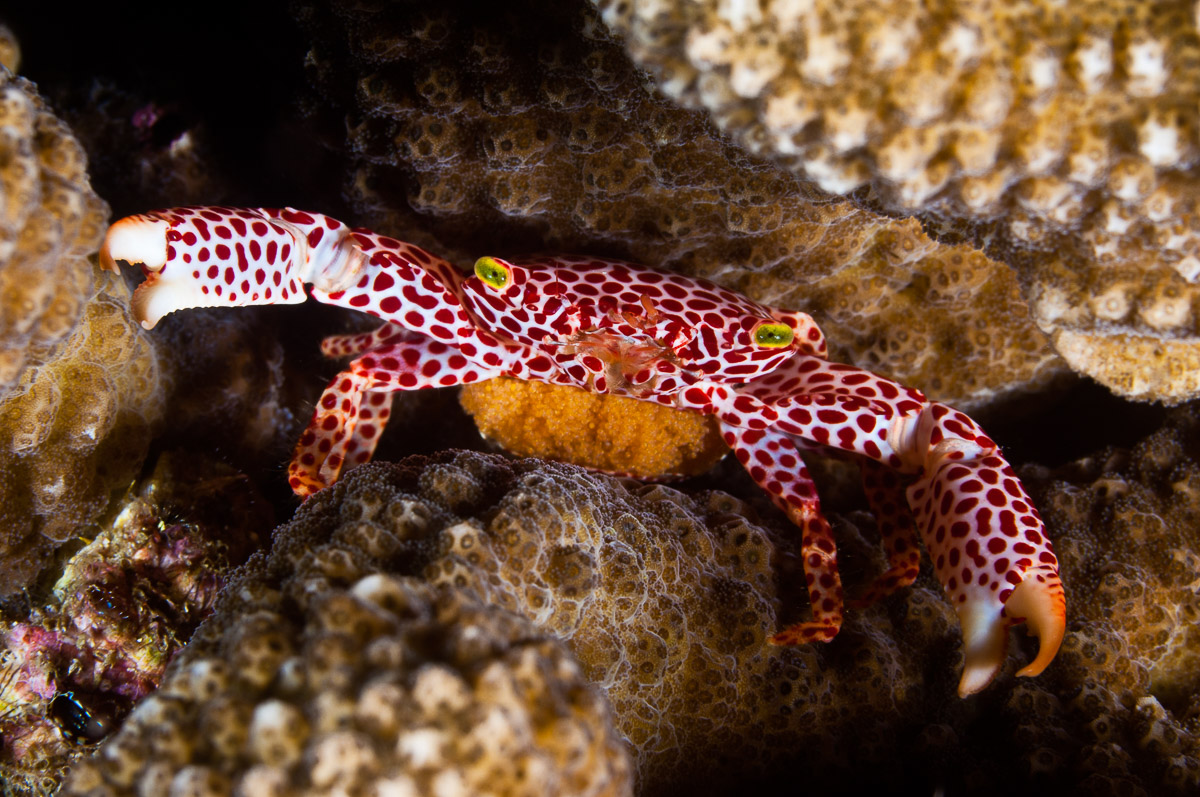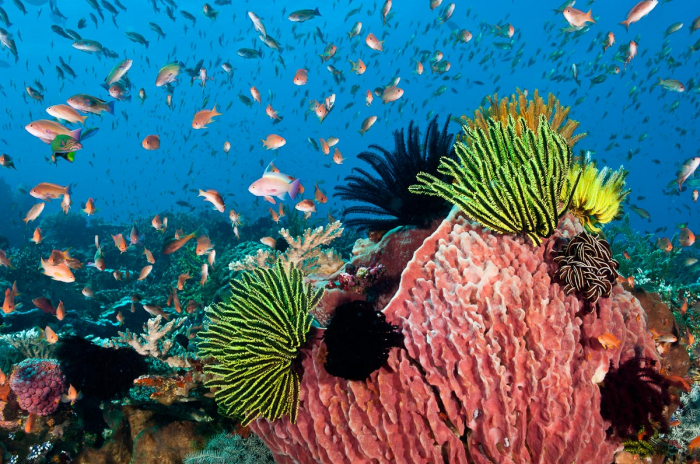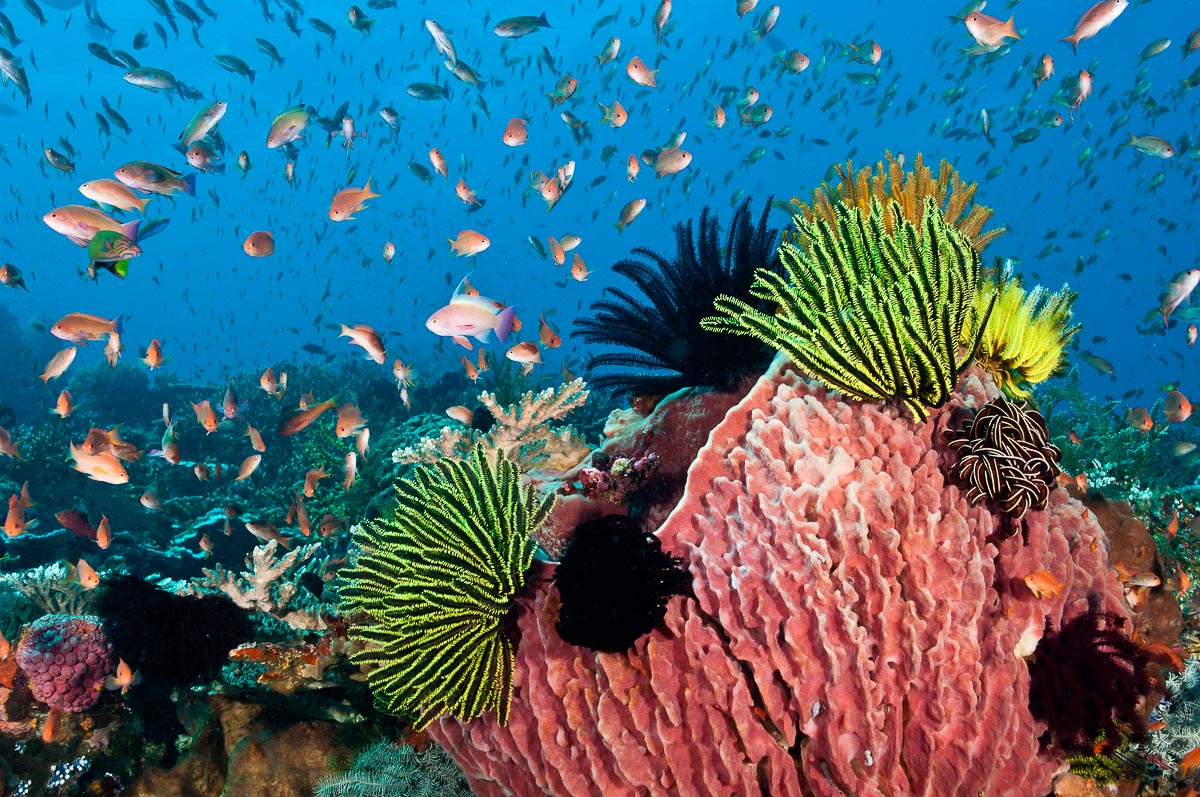 Diving Environment
Type
Drift diving, reef diving
Level
Advanced divers upwards - most of Komodo's sites have strong currents
Diving Season
Year round, but focusing on either the south or north according to the season
Top tips

The view from one of Padar's mountains, overlooking back-to-back circular bays, is one of the most beautiful in Indonesia - and well worth the trek!
Probably the best place to see Komodo dragons in a more natural setting is at Horseshoe Bay on Rinca, where they are often seen patrolling the beaches.
If you are staying in Labuan Bajo, book a trip to Kalong or Koaba Island. At dusk, thousands of huge flying foxes leave their roosts on the island and fly out to feed - a spectacular sight!
About the Komodo National Park
Komodo National Park lies between the larger islands of Sumbawa and Flores. Covering over 1,730 square kilometres, the park includes Komodo Island, Padar and Rinca, along with 26 smaller islands. On dry land, Komodo is justifiably famous for its incredible landscapes. The park's rugged terrain is dominated by jagged peaks covered in dry savannah and dense forest. Erosion has carved the coastlines of the islands into deep bays and isolated beaches, creating some of Indonesia's most spectacular scenery.

Komodo's dramatic landscape continues beneath the waves, and the diversity of different habitats is matched by the park's incredible biodiversity. The islands lie within a channel that funnels huge amounts of water between the Flores Sea and the Indian Ocean, creating dramatic currents and nutrient-rich upwellings from the deep. Perfect conditions for an incredible diversity of marine life and some superb diving.
The national park was founded in 1980 to protect its infamous resident - the Komodo dragon. This extraordinary species is the world's largest land-dwelling reptile and can still be observed in the wild on both Rinca and Komodo Islands.
Getting to Komodo
Most of Komodo's liveaboards and dive centres are based in Labuan Bajo, West Flores. The easiest and fastest way to reach Labuan Bajo is to fly from Bali with a domestic airline such as Garuda, Lion Air, Batik Air and Nam Air. Once in Labuan Bajo, resorts will arrange transfers for guests as necessary. Click here for more detailed information on how to get to Komodo.

A great alternative is to book a liveaboard trip from Bali. On these voyages, guests get to explore the northern coasts of Lombok and Sumbawa before diving in Komodo and eventually disembarking in Labuan Bajo.
Where to stay in Labuan Bajo
As the gateway to Komodo, guests will find plenty of accommodation options and dive centres in Labuan Bajo. Once an old trading port, the town now caters to backpackers, yachties, divers and other tourists drawn by the incredible islands and reefs that lie just offshore.

Accommodation in Labuan Bajo varies from cheap budget hostels, to small hotels, private resorts and villas. Divers looking for more of a holiday experience might prefer to stay on one of the islands that lie just outside the national park boundaries. But for those after the best value-for-money dive centre, staying in Labuan Bajo definitely makes more sense. And the diving is the same, no matter where you stay.
Liveaboard boats here are either based out of Labuan Bajo year-round, or simply spend part of the year exploring Komodo. Guests can choose from budget boats running cheap-and-cheerful tours, to luxury phinisi schooners available for private charters.
Komodo diving seasons and weather
Like most of Indonesia's Lesser Sunda islands, Komodo has alternating seasons. The wet season runs from January through to April, but is considerably drier than in the islands to the west. The dry season runs from April to December with monsoon winds blowing in June, July and into August. During this period the southern areas of the park can have rough seas and are difficult to access.
From October to December, the diving focuses on the south of the park, when the water is cold and dive conditions are at their best. Diving in north Komodo is possible year-round as the sites are sheltered from any rough seas that can impact the south. Visibility varies from week to week but is typically between 5-20m in the south, and 15-30m in the north. North Komodo enjoys water temperatures of 27-28C, while the south is considerably colder with averages of around 23-24C.
---