Scuba diving in
Pemuteran and Menjangan
Explore Menjangan Island's diving with its vibrant coral gardens, and enjoy the laid-back village atmosphere of Pemuteran
Highlights
Fantastic visibility and beautiful coral gardens at Menjangan Island
Dive in front of Menjangan Island's giant statue of Ganesha!
Encounter turtles, reef sharks and beautiful schools of reef fish
Explore the Biorock reefs and support coral restoration
The village of Pemuteran in Bali's northwest is the gateway to Menjangan Island's renowned scuba diving. Protected as part of the Bali Barat National Park, Menjangan Island offers beautiful dive sites and some of Bali's best coral gardens - ideal for beginners and more experienced divers. Pemuteran itself is home to some spectacular artificial reefs, and with such easy diving and a peaceful, laid-back atmosphere, many consider Pemuteran to be their destination of choice for a Bali dive holiday.
Diving in Pemuteran and Menjangan
Whitetip reef shark

Year round

Schooling reef fish

Year round

Healthy corals

Year round

Walls & pinnacles

Year round

Artificial reefs

Year round
Menjangan Island's location protects it from the deep upwellings and currents that sweep much of eastern Bali. Combined with the very low rainfall in the area, the result is great visibility and relaxed diving. These sheltered conditions are ideal for coral growth and Menjangan Island has become well-known for its vibrant coral gardens in the shallows. Such easy conditions around Menjangan and at Pemuteran itself are also ideal for beginners. In fact, this area is probably one of the best in Bali for learning to scuba dive or completing further training. 

Menjangan Island diving
Most of Menjangan Island's dive sites offer both shallow, coral-covered reef flats and steeper walls riddled with caves and overhangs. Here you can find fabulous whip corals, large sponges, and huge sea fans as you go deeper. Turtles, reef sharks, and schools of fusiliers are all common, as well as tuna, trevallies, and barracuda. Big marbled stingrays are sometimes seen in the deeper sections and manta or devil rays will occasionally pass by. There are even the heavily broken-up remains of a wreck! 
Pemuteran dive sites
The diving around Pemuteran itself focuses on several offshore reefs known as Taka, straight out from the village. Whilst the visibility is not as good as at Menjangan, these dive sites are great for a gentle afternoon dive hunting for macro. The famous Biorock artificial reefs are also worth exploring, particularly in the early morning. Divers can simply walk off the beach and explore a garden of incredible underwater structures, all covered with soft and hard corals and bustling with small reef fish.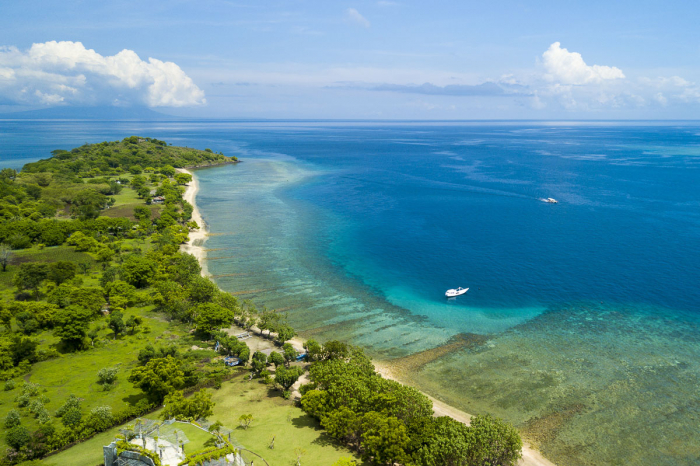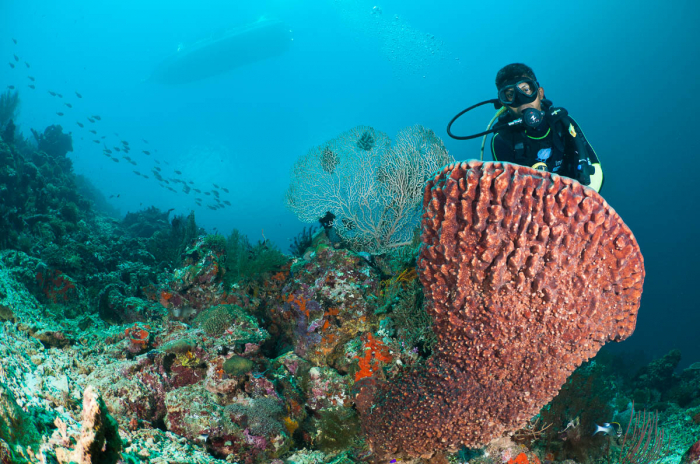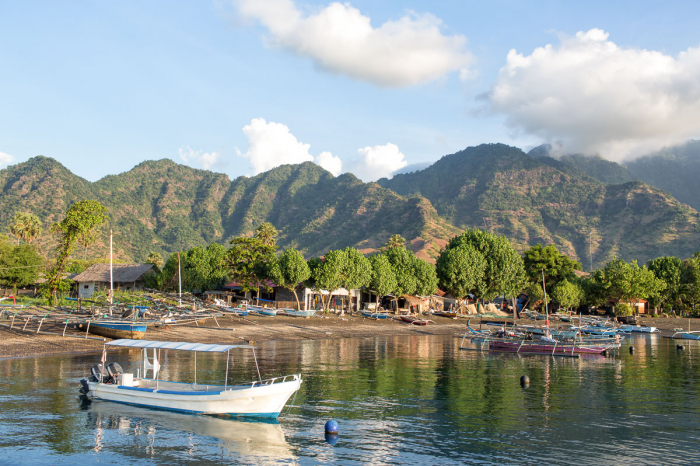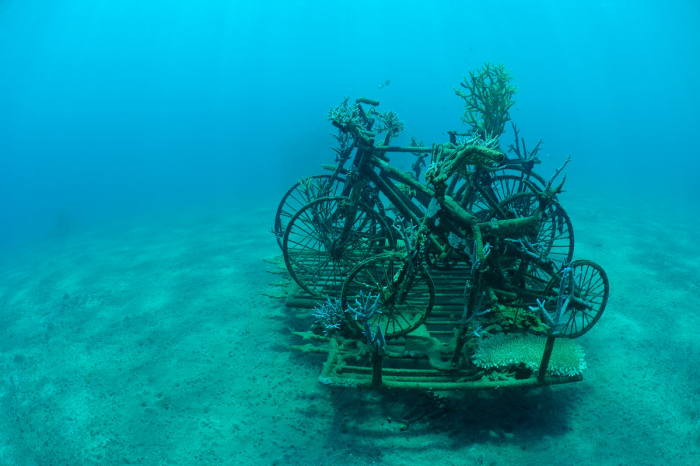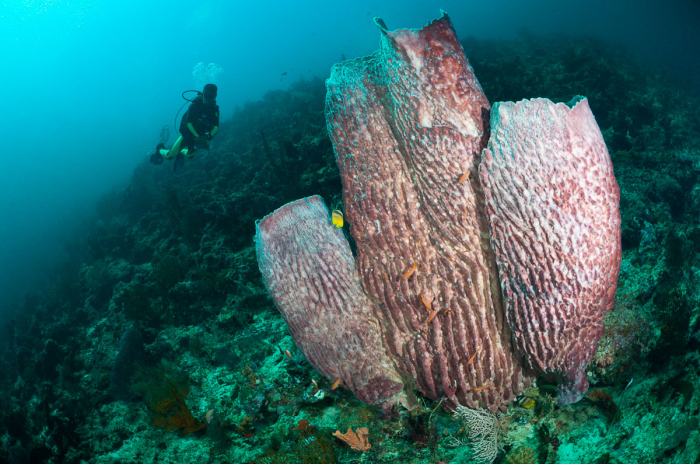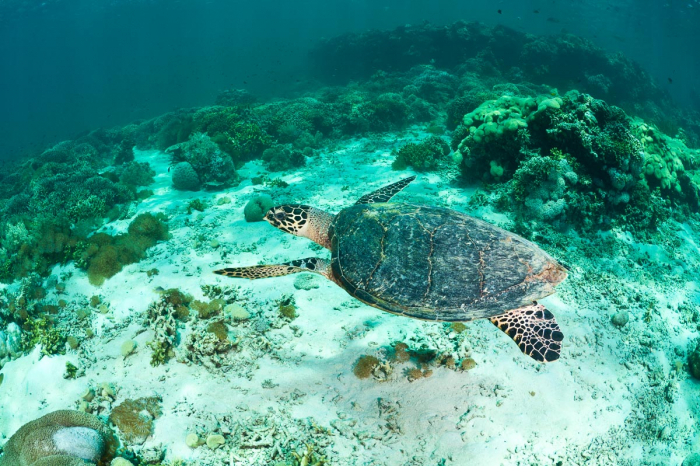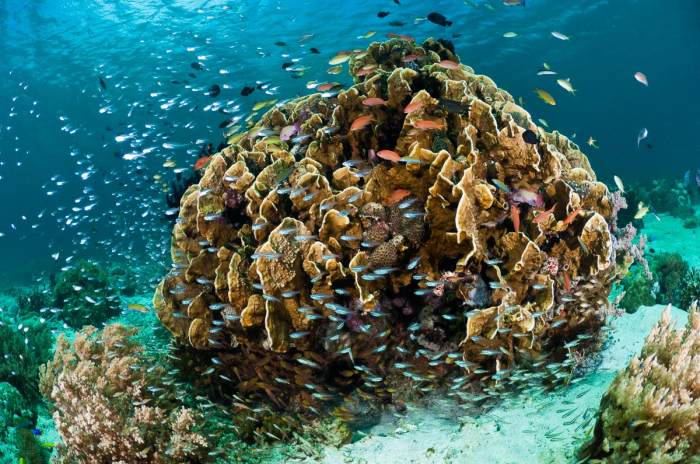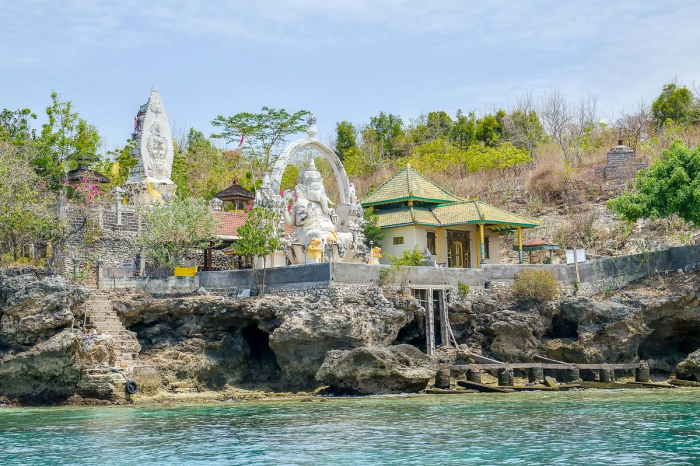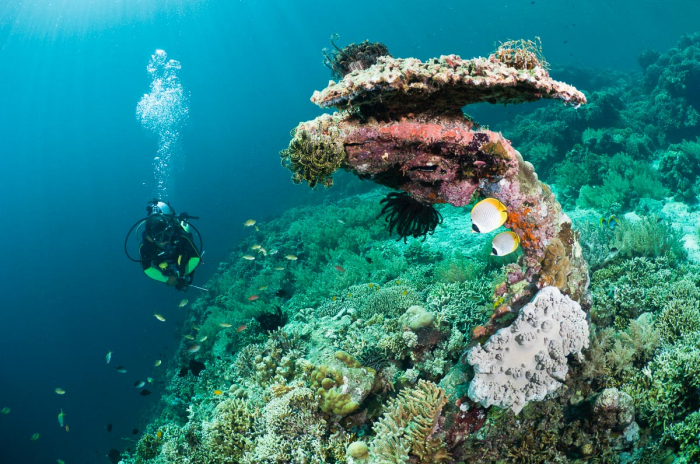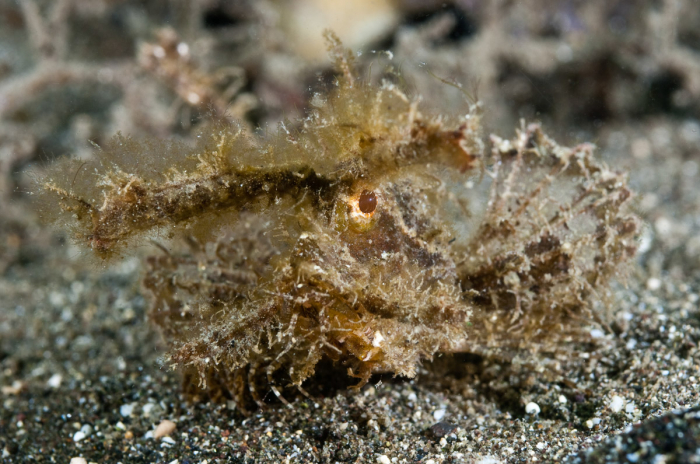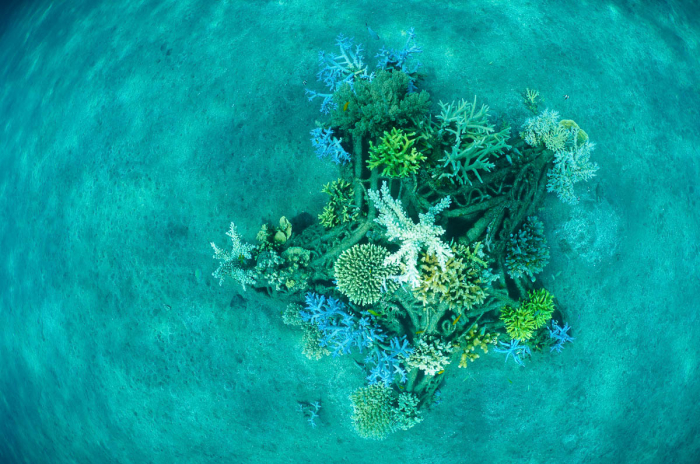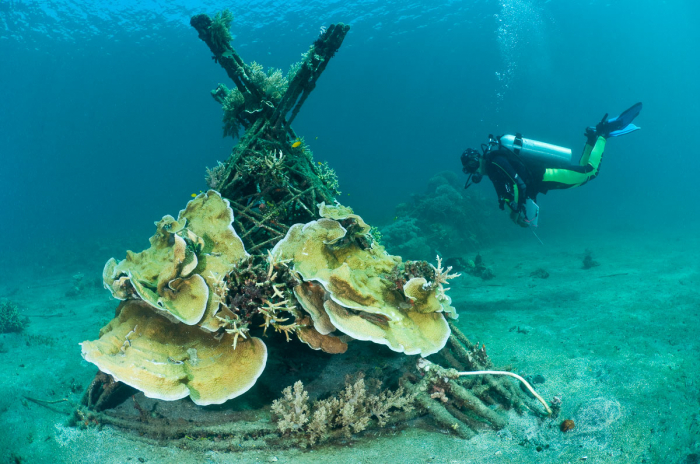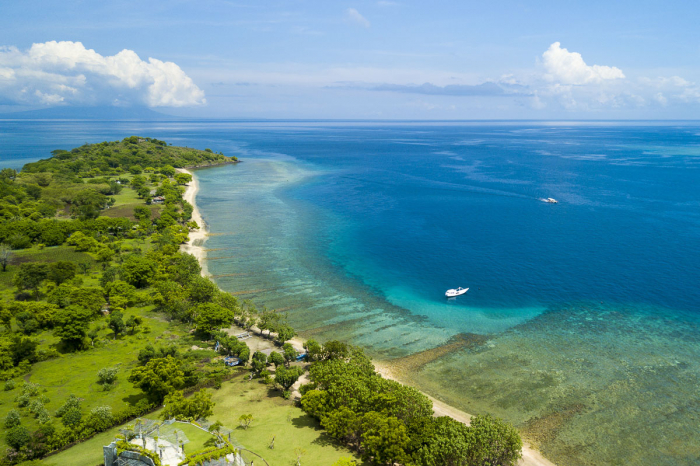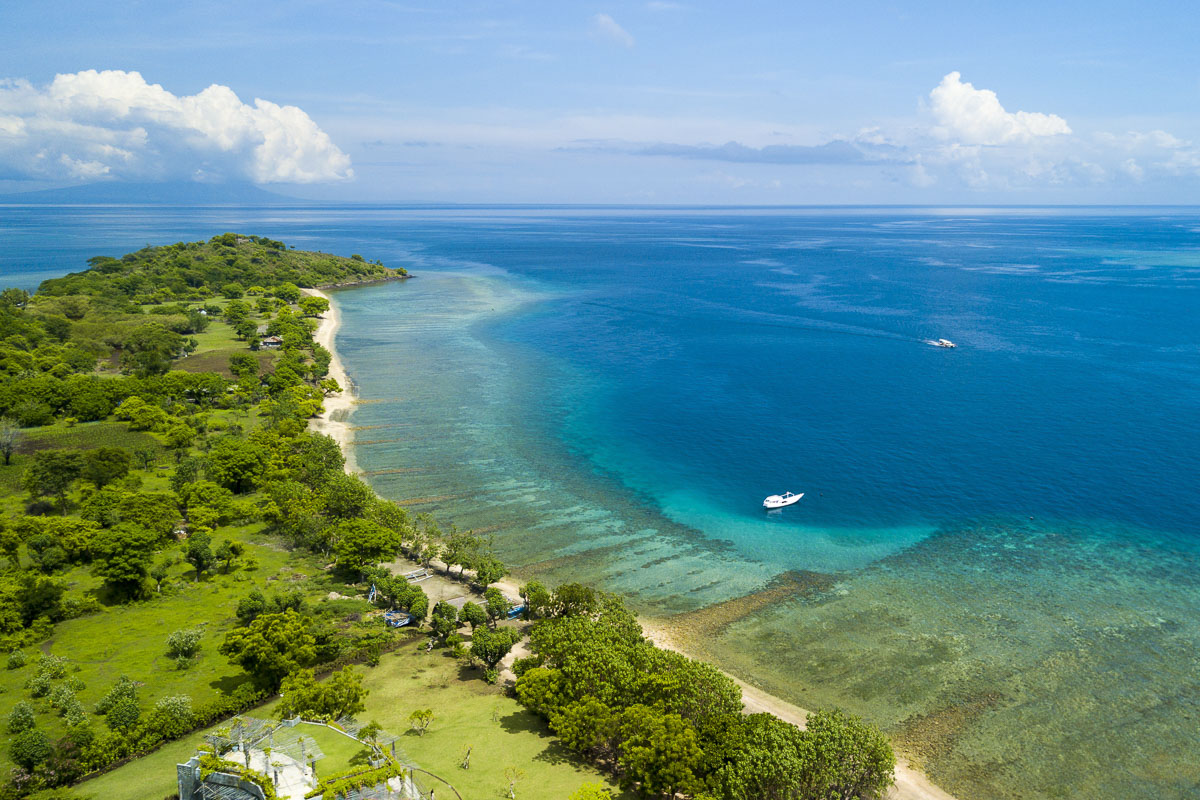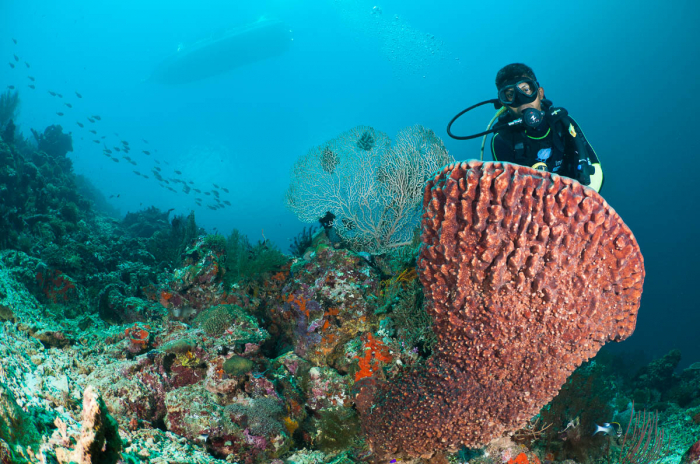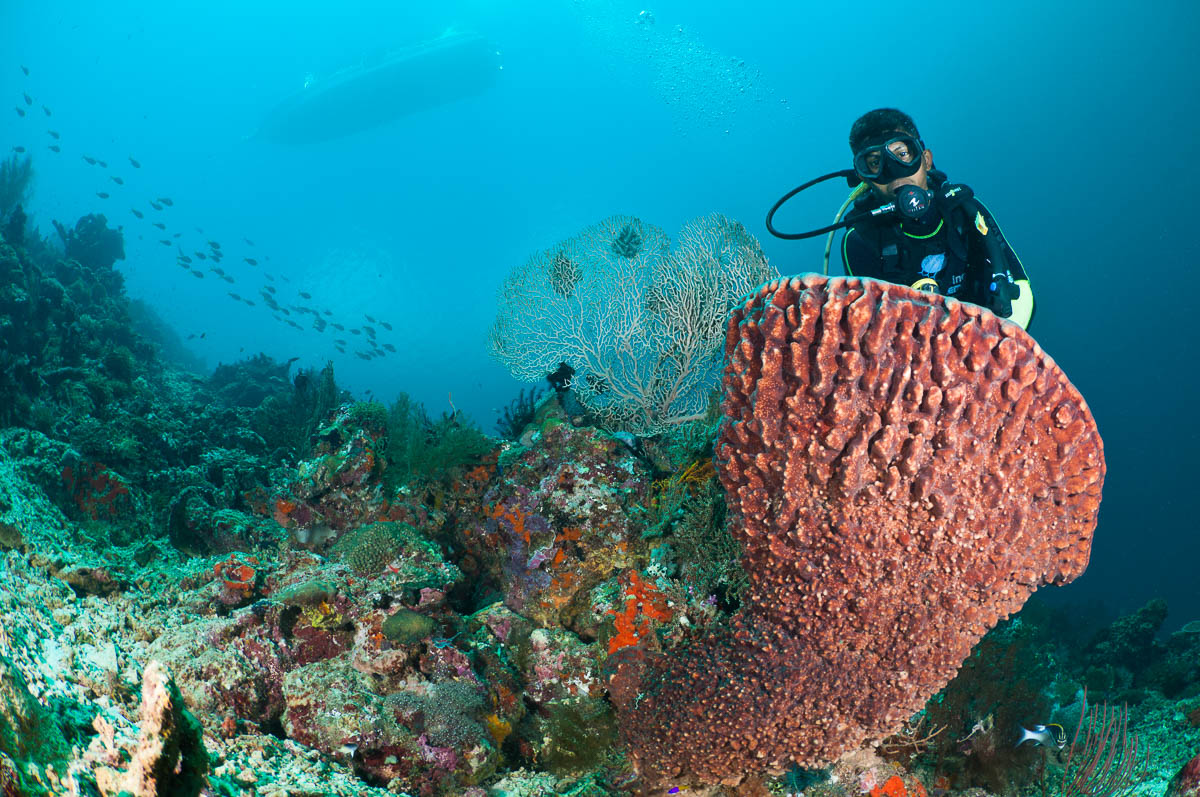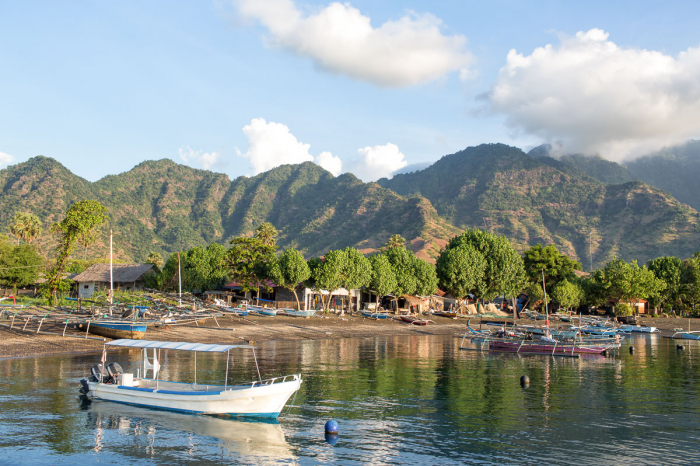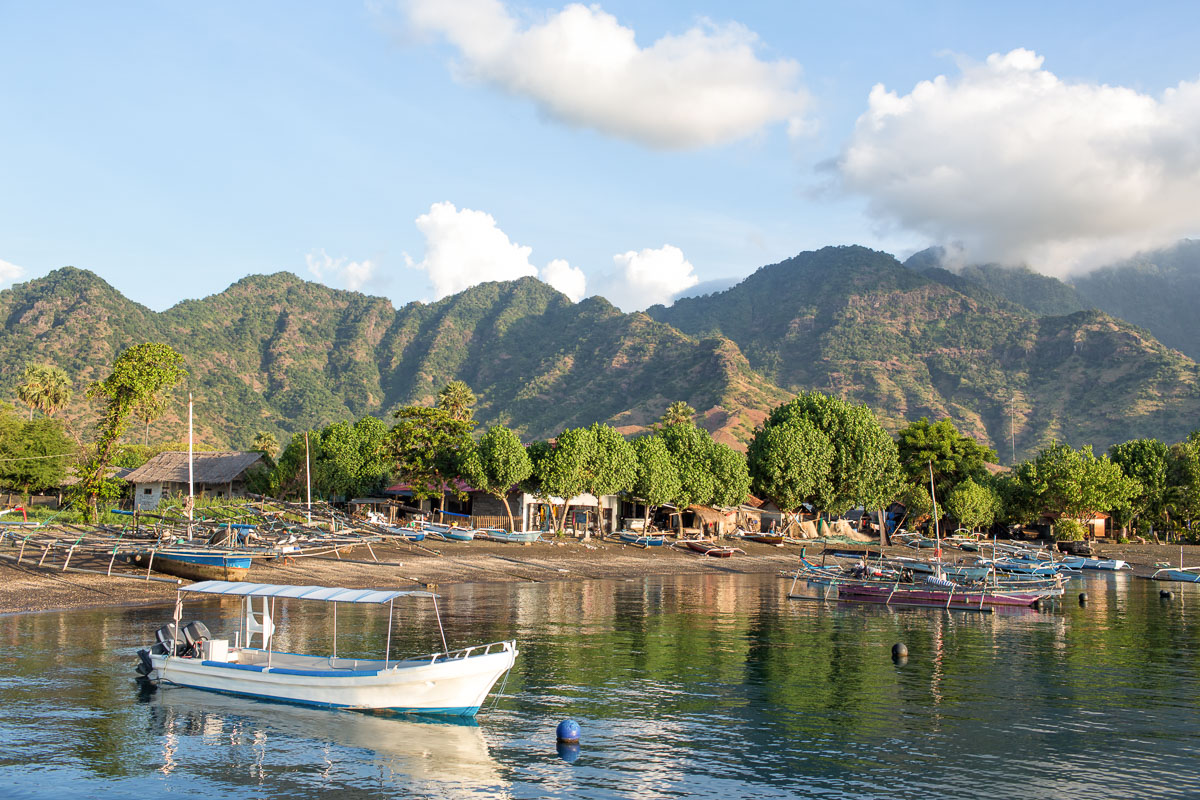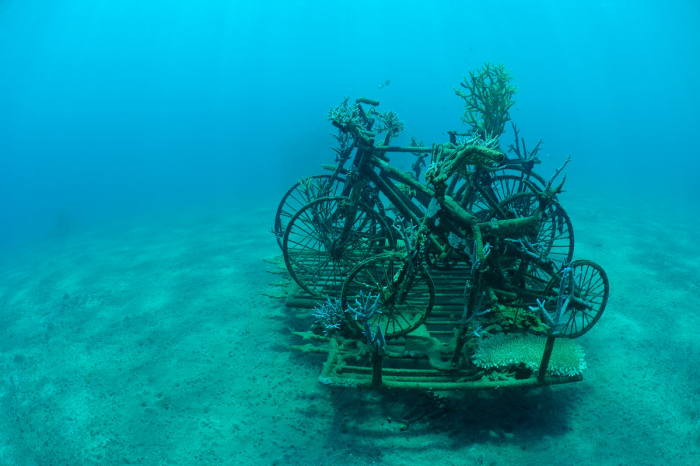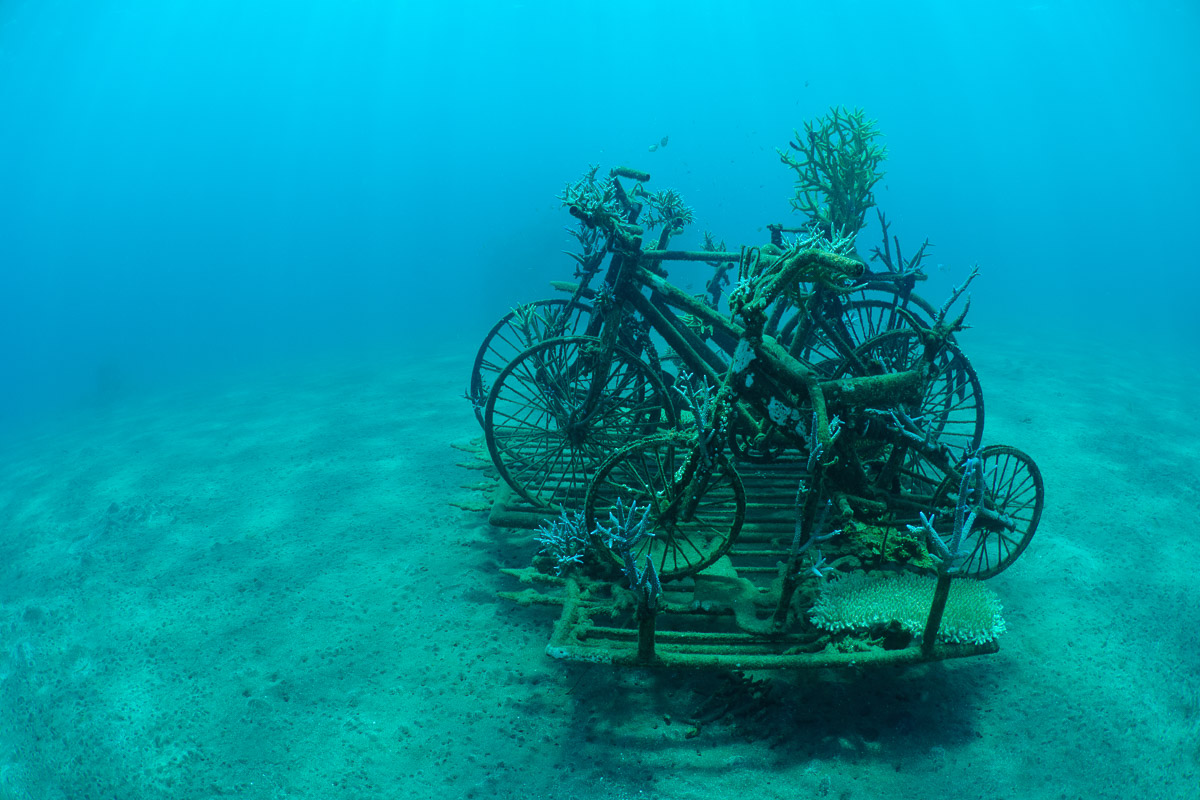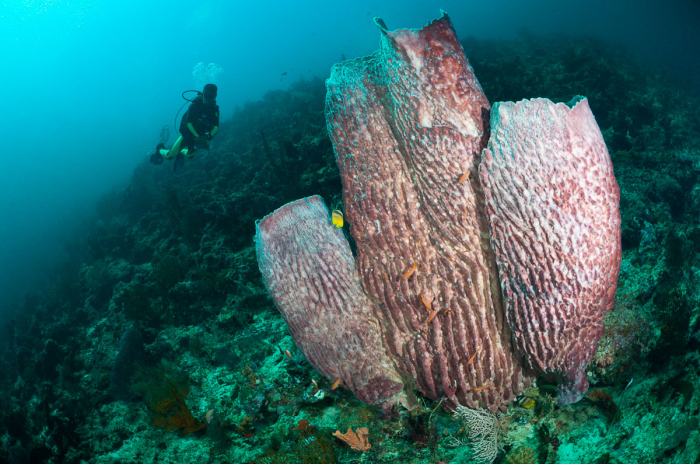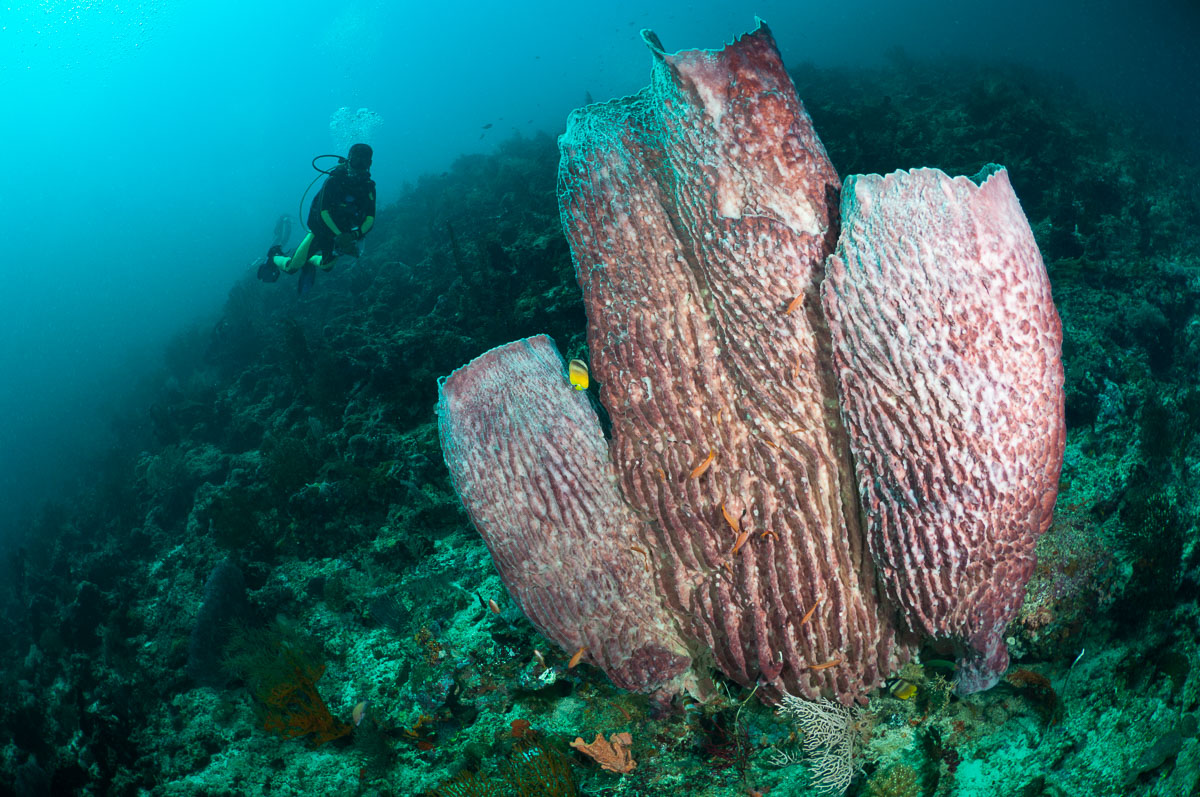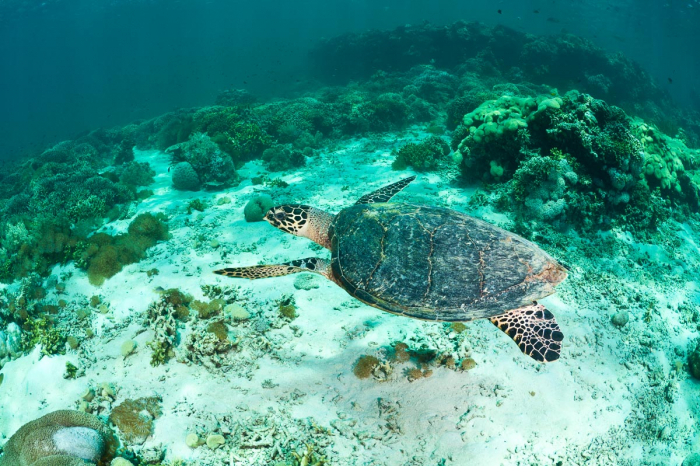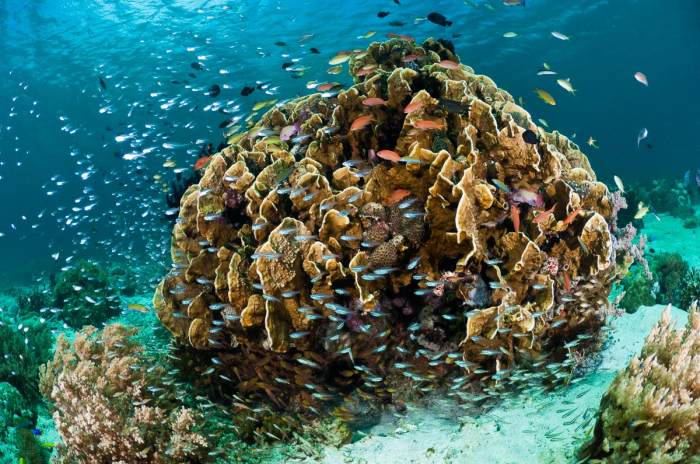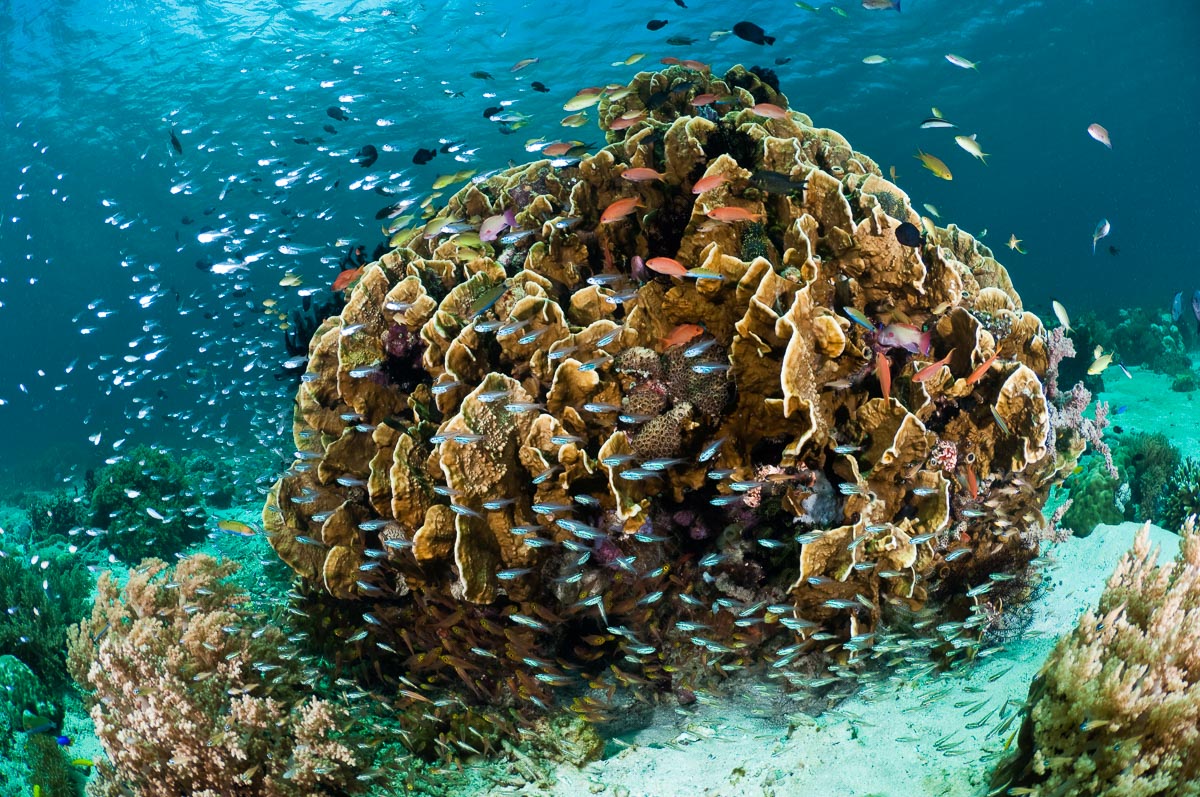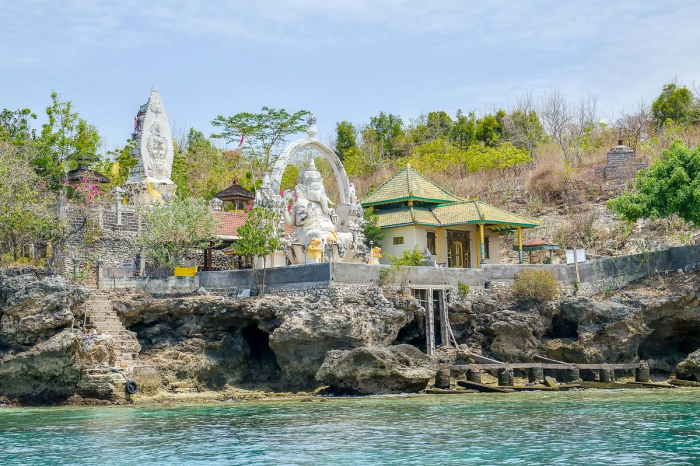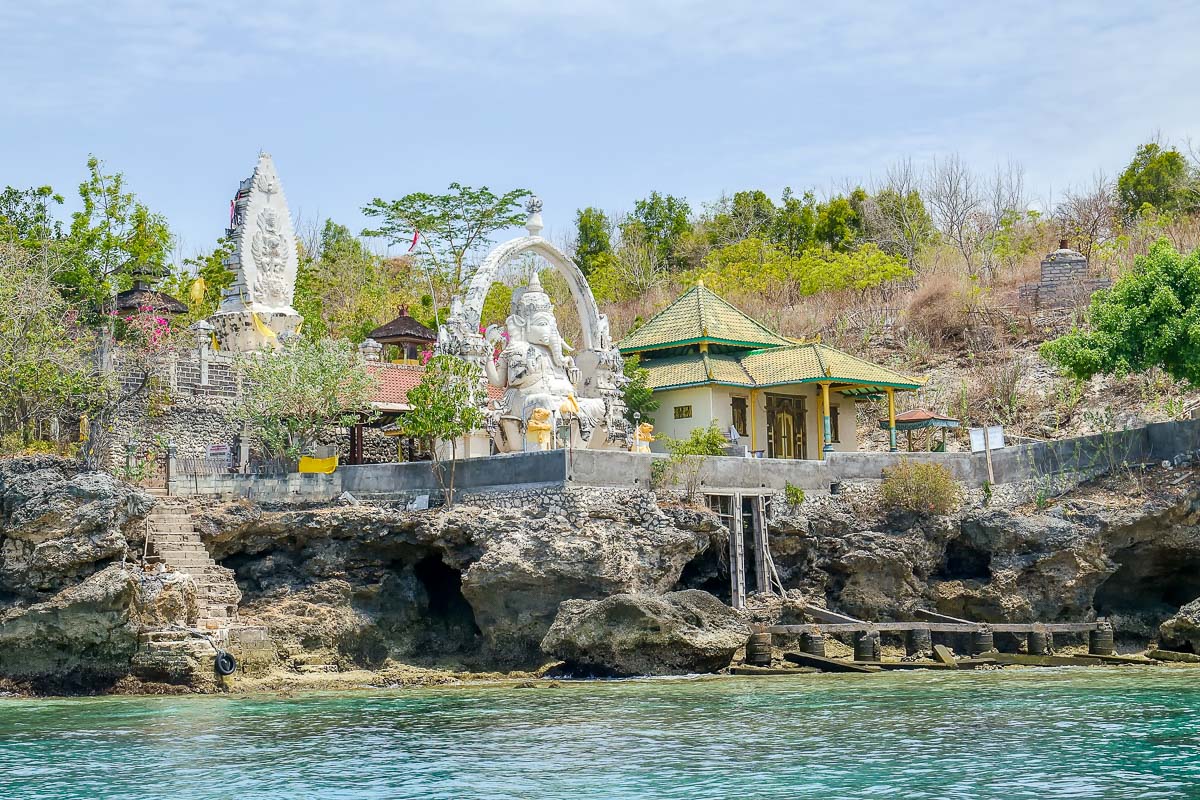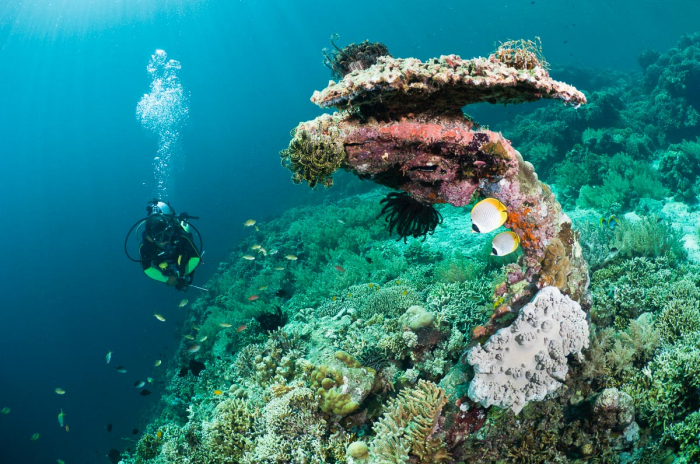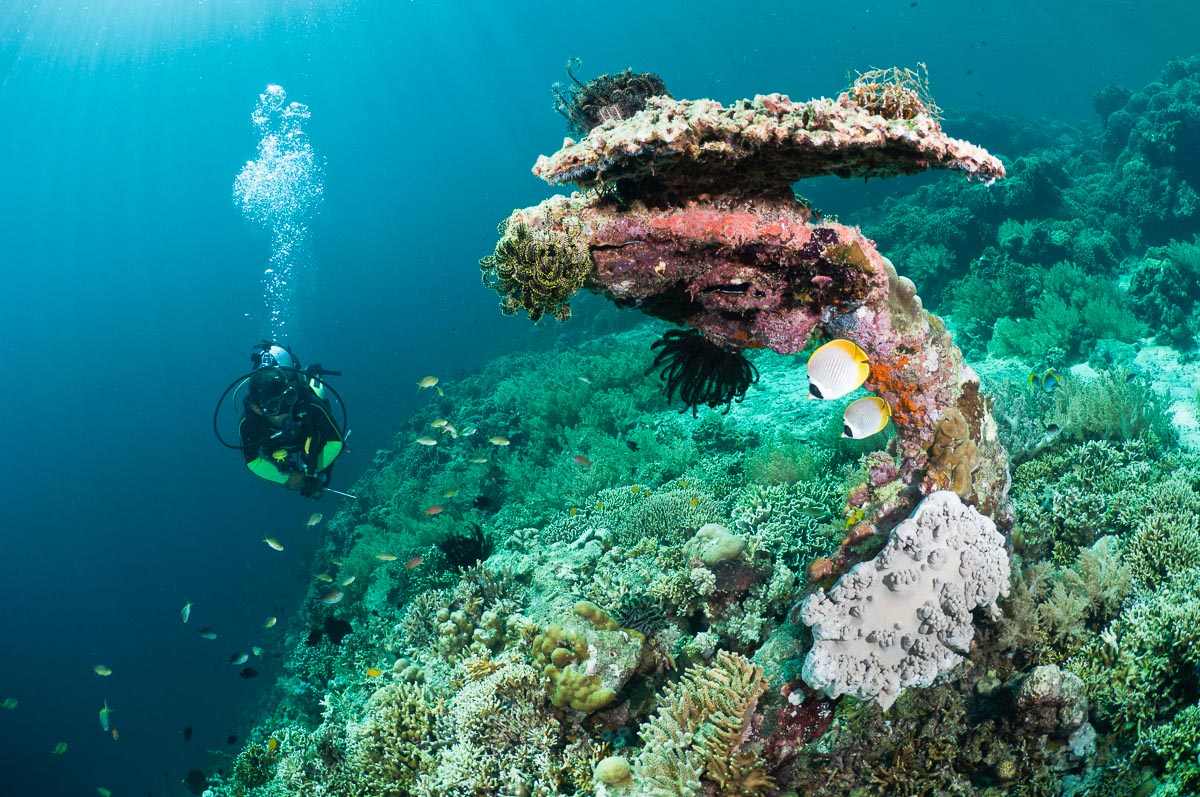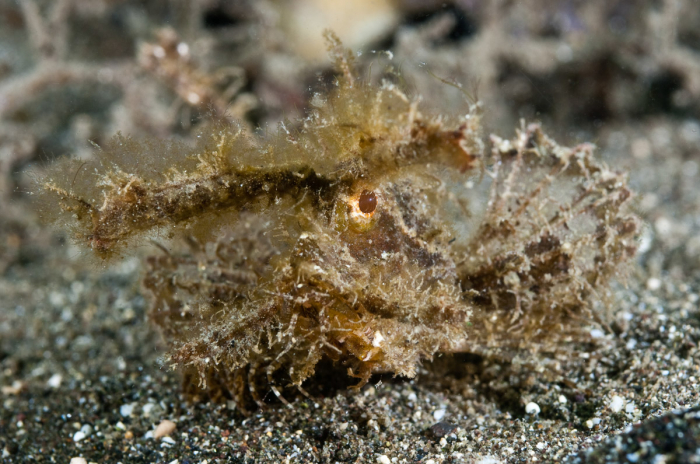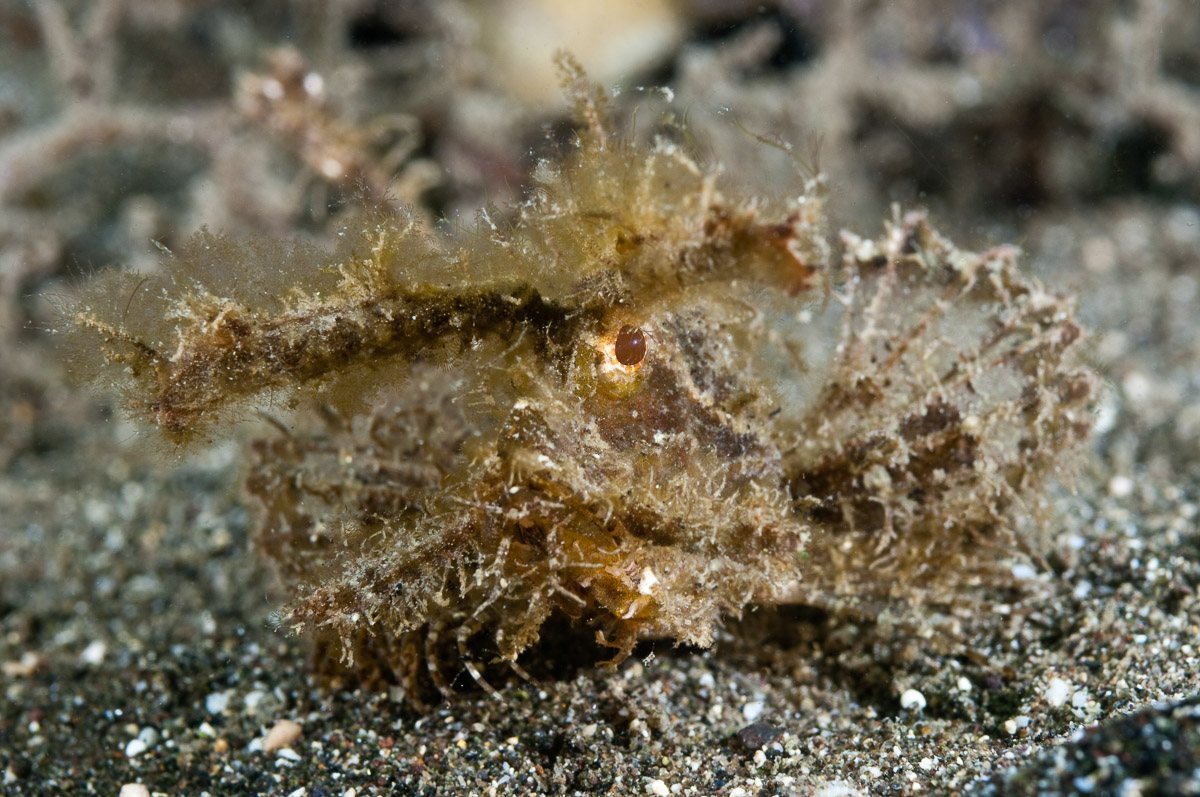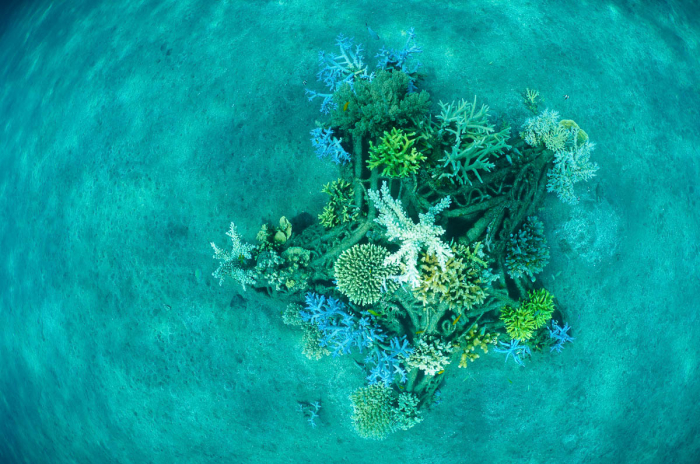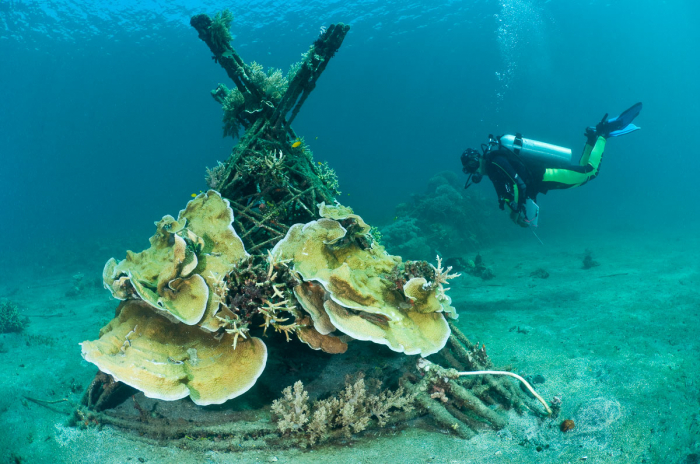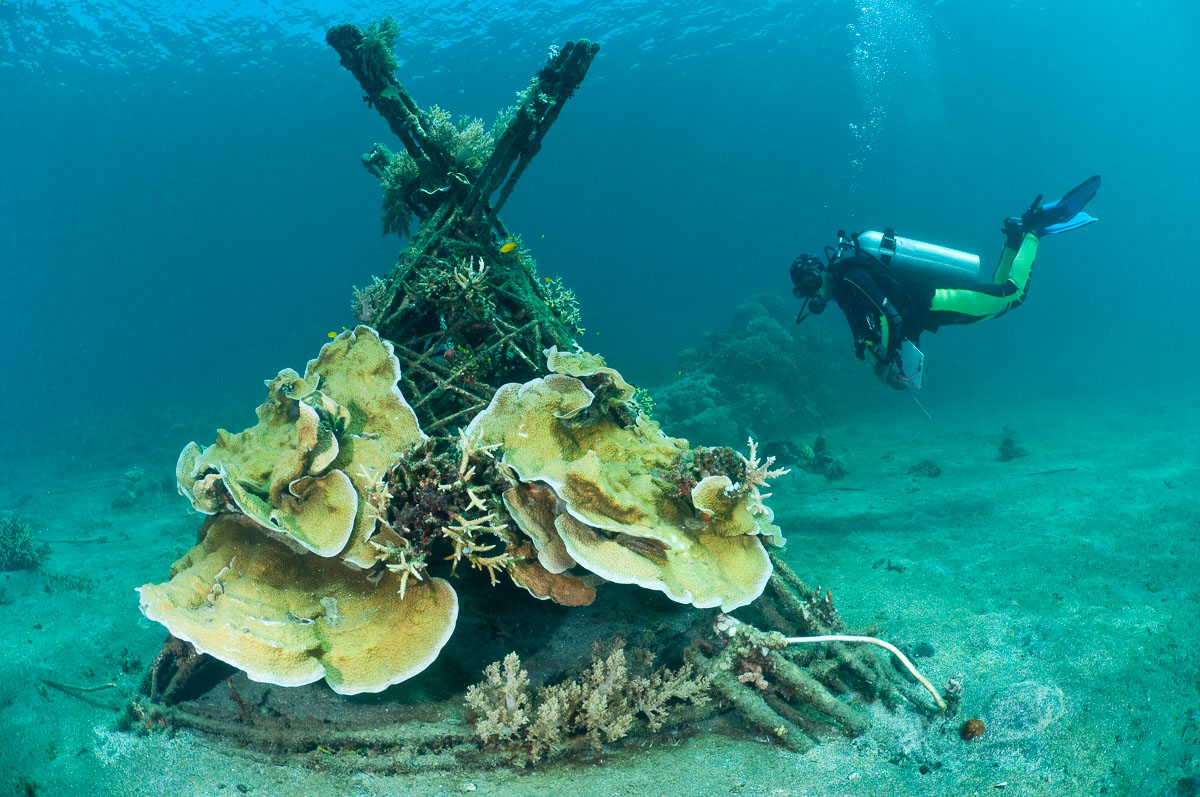 Diving Environment
Type
Reef diving, learning to dive
Top tips

The entrance fee for diving at Menjangan Island also covers entrance to the rest of the Bali Barat park, so it is worth combining a morning of diving with an afternoon tour of the forest or mangroves.
The nearby pearl farm is a great place to learn more about aquaculture - and buy some beautiful souvenirs.
The earlier the better for visibility at Pemuteran's dive sites, so save a day to dive on the Biorock Coral Garden in the morning.
Just in front of the fishing village is a classic 'muck' dive with a good chance of finding some interesting 'critters'.
About Pemuteran and Menjangan
Pemuteran was a sleepy fishing village until the late 1980's when divers first discovered the beauty of Menjangan Island's dive sites. Since then, there has been a slow and steady development of small hotels, dive shops and restaurants, but the village still holds on to its sleepy atmosphere. Menjangan itself lies to the north west, close to Java and accessible using one of the many small local jukung boats.
Menjangan Island is home to several important Hindu temples and sees a steady stream of Balinese travelers who come to leave offerings and perform ceremonies. One of these features an enormous statue of Ganesha looking out to sea! Menjangan is officially part of the Bali Barat National Park and is uninhabited except for a few people that look after the temples. There is now a daily fee for entry to the park which covers diving at Menjangan as well as tours of the forest, mangrove areas, and several temples.
Getting to Pemuteran
Pemuteran is in the far northwest corner of Bali, reached by a long, four-hour drive from the airport in the south. Most of the resorts will organise transfers for their guests but it is also possible to hire a driver and turn your transfer into an activity-filled day trip. And the journey allow visitors to see the interior of Bali that many otherwise overlook.
If you have the option it is worth driving up past the central lakes and visiting the waterfalls on your way to Pemuteran. Use the alternative Pupuan road on the way back so you can see a lot more of Bali.
Where to stay
Pemuteran has a wide range of options for visiting divers - from small homestays to beautiful 'glamping' resorts. Most are found along the main road in the village itself. If you are looking for something different, there are also plenty of beautiful properties up in the hills, overlooking Pemuteran Bay. Most of the big resorts have in-house dive staff whilst the smaller dive centres normally work in partnership with a homestay or resort.

There is no accommodation on Menjangan Island itself.

Diving seasons and weather
Pemuteran lies in the shadow of a chain of mountains that shelter the coast from rains for much of the year. Unlike southern Bali, the entire area is often dry and brown with cactuses dotting the fields. The wet season runs from December through to March, although this has become more unpredictable in recent years.
The best time of year to dive is during the dry season which runs from March or April through to November. The dry weather and shelter from deep upwellings mean that diving conditions can be fantastic around Menjangan Island, with visibility commonly exceeding 30-meters.
---
Pemuteran and Menjangan dive resorts