Scuba diving in
Lembongan and Nusa Penida
Experience Nusa Lembongan's exhilarating drift diving, visit Nusa Penida's famous year-round manta ray diving sites or search for the incredible Mola mola
Highlights
Year-round manta ray diving at Nusa Penida's Manta Point dive sites
Encounter Mola mola during the summer months on Nusa Lembongan
Explore world-renowned scuba dive spots filled with prolific marine life
Dive, surf, relax on the beach, or grab a bike and tour the islands
The islands of Nusa Lembongan and Nusa Penida, with their superb, current-swept diving, lie just a short boat ride from Bali, at the edge of the Lombok Strait. With their dramatic cliffs, beautiful beaches, and year-round manta dives, these islands attract a lot of visitors year- round. But it is during the summer months that the scuba diving is at its best, when the waters are icy cold and the Mola mola return to Nusa Lembongan and Nusa Penida - providing one of Indonesia's ultimate dive experiences.
Nusa Lembongan and Nusa Penida diving
Grey reef shark

Year round

Whitetip reef shark

Year round

Schooling reef fish

Year round

Walls & pinnacles

Year round

Plentiful reef life

Year round
Nusa Penida and Nusa Lembongan's diving is dominated by the strong currents that sweep past these exposed islands. The huge amount of water that flows through the Lombok Strait creates cold, nutrient-rich upwellings that support the area's prolific marine life. Guests can choose to stay on either Nusa Penida, Nusa Ceningan or Nusa Lembongan, with dive centres offering trips to all of the area's top dive sites.

Nusa Lembongan scuba diving
Some of the best scuba diving in Nusa Lembongan is found along the channel that runs between Lembongan and Penida. Dive sites such as Blue Corner, Mangrove, Toyapakeh, Gamat Bay and Crystal Bay offer incredible drift diving and are great dive spots for encounters with bigger fish. Mola mola, big marble rays, reef sharks, eagle rays, tuna, Spanish mackerel can all be spotted, particularly in the deeper areas. There are also beautiful schools of redtooth triggers, surgeonfish, snappers, fusiliers and trevally. 
Nusa Penida scuba diving
Along the southwest coast of Nusa Penida, you'll find several manta dives, including the famous Manta Point dive sites. Here, the graceful rays congregate to feed and visit cleaning stations. Nusa Penida's manta dives are enjoyable year-round, but the diving is generally better during the summer months.
Diving in Nusa Penida, you will witness beautiful reefs filled with hard and soft corals running along its sheltered north coast. Sites such as SD, Pura Ped, Pura Mas Gading and Buyuk feature schools of redtooth triggers, bannerfish and pyramidfish, as well as snappers, grouper, and sweetlips. Leaf scorpionfish and giant frogfish can be spotted with a keen eye – and this being Penida – turtles, sharks, rays and Mola mola can also be seen!
Some of the scuba diving around Nusa Penida and Nusa Lembongan can be challenging to the extreme. Currents can be very strong and unpredictable, and the fantastic visibility may lure divers down in search of deep water animals. Always be aware of your depth, time and air.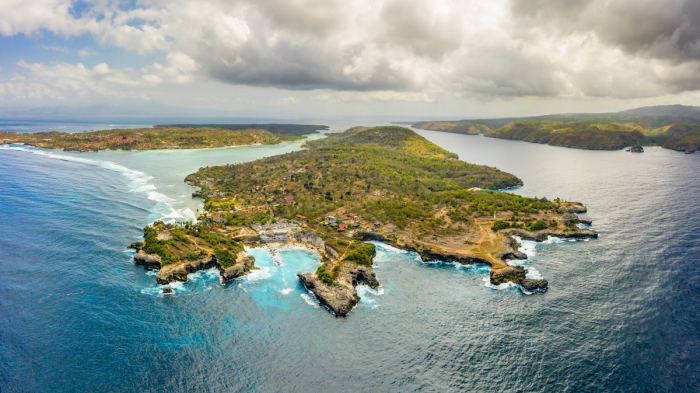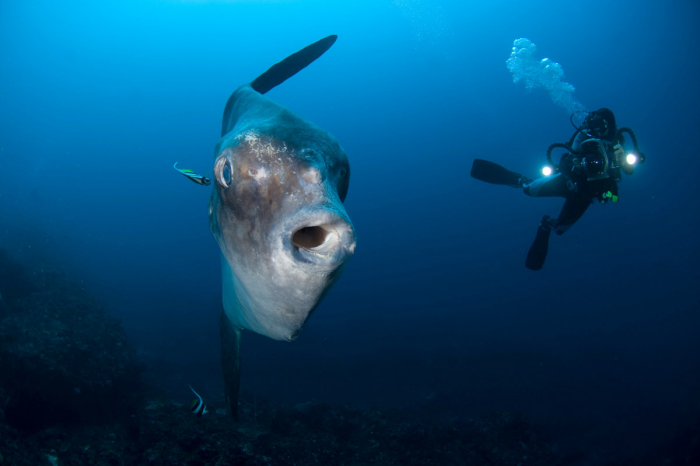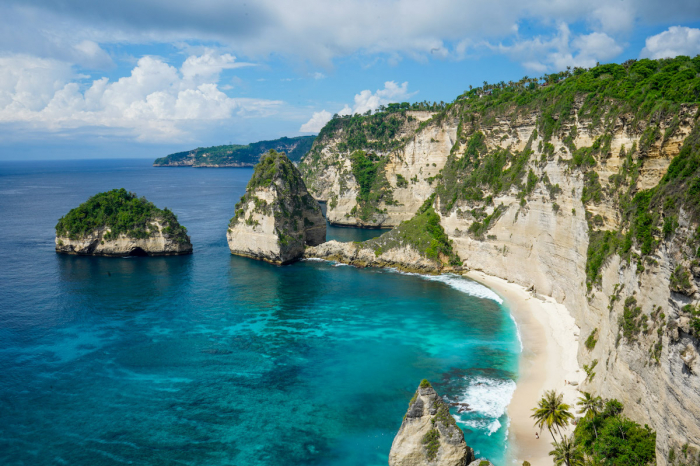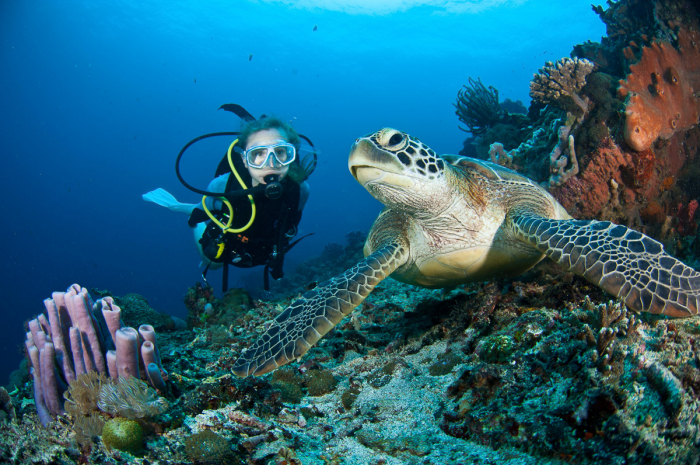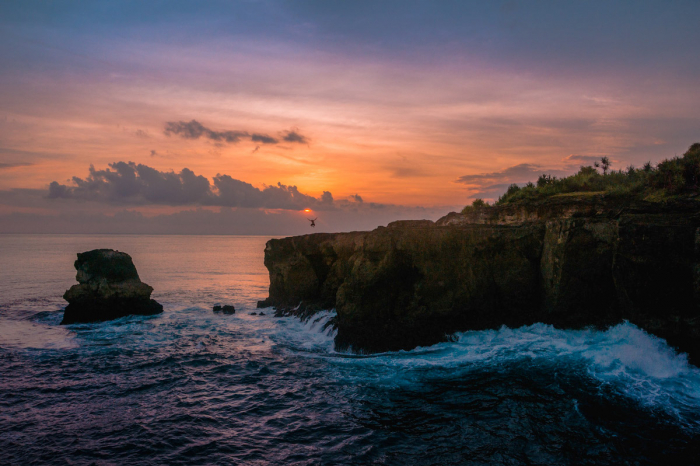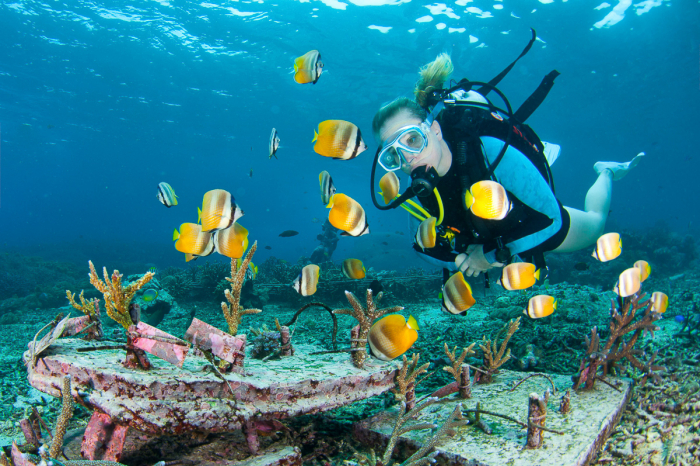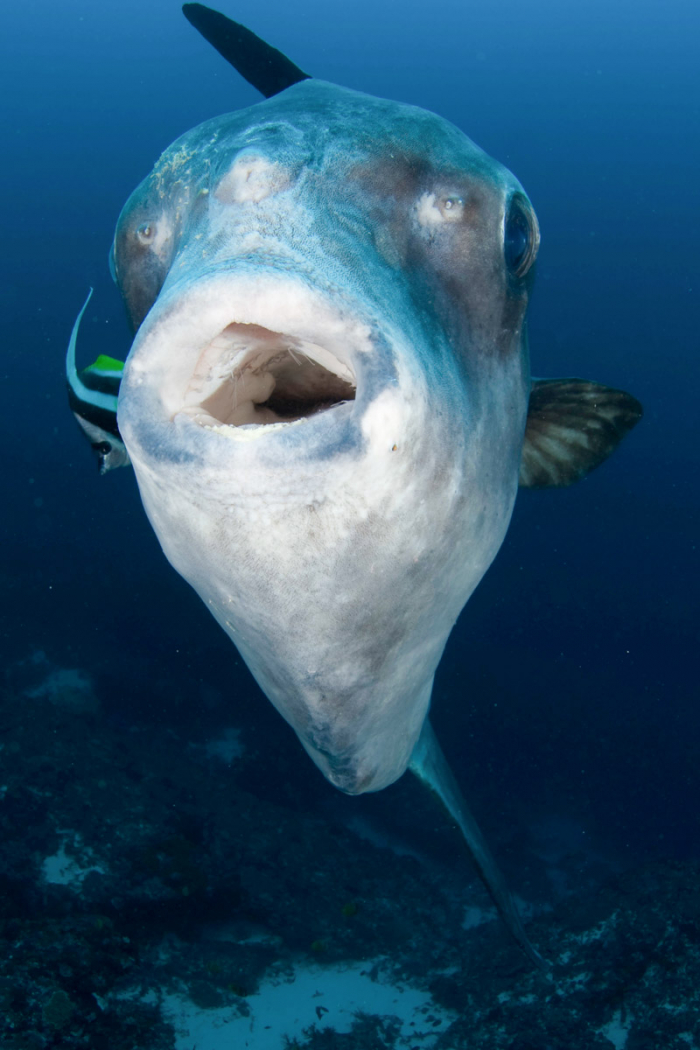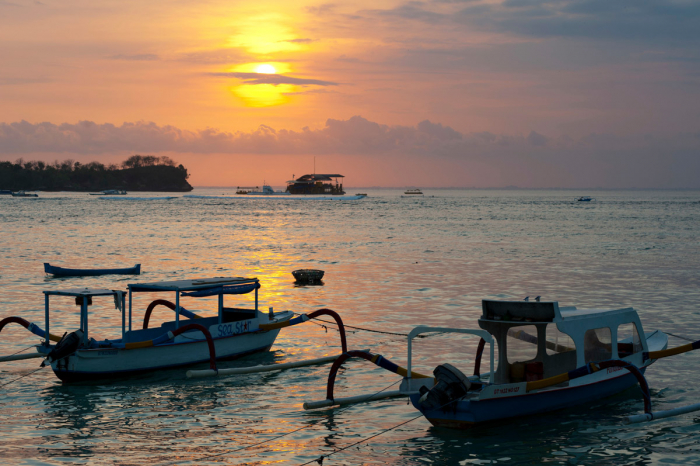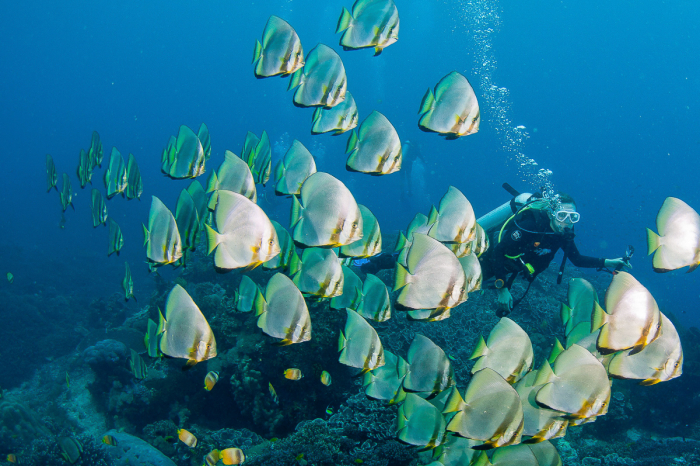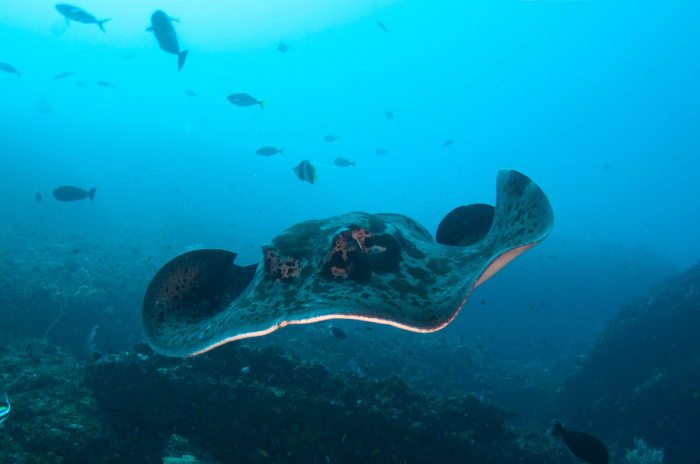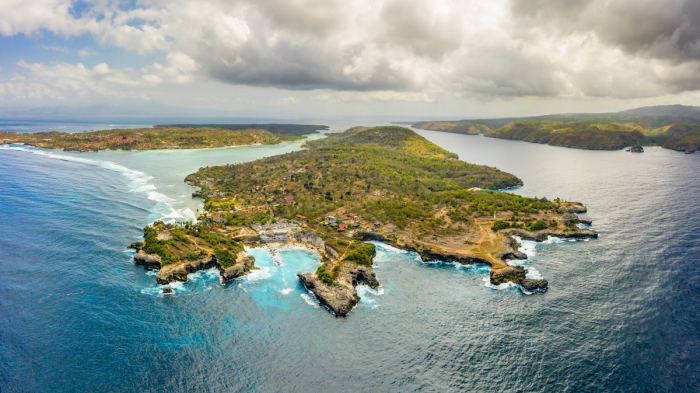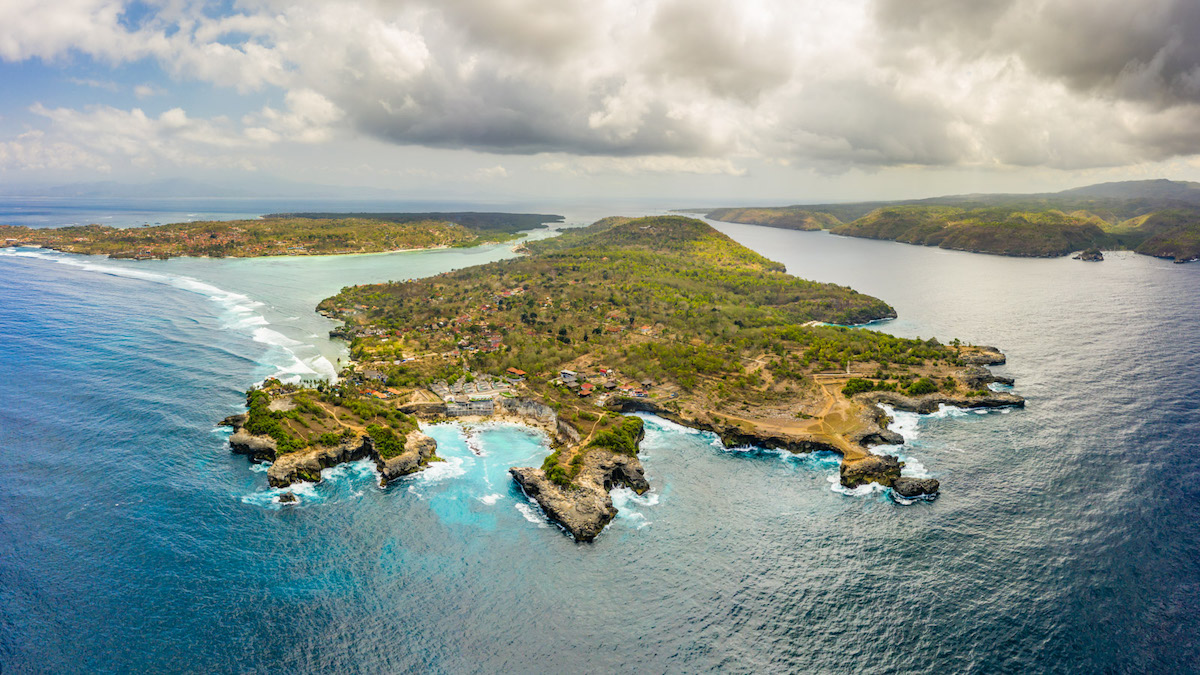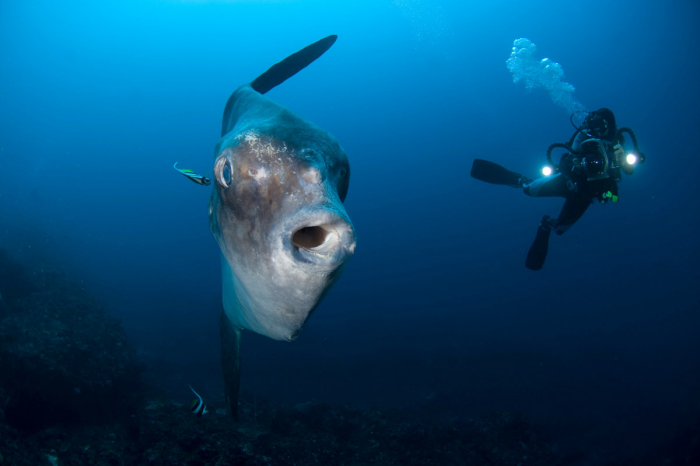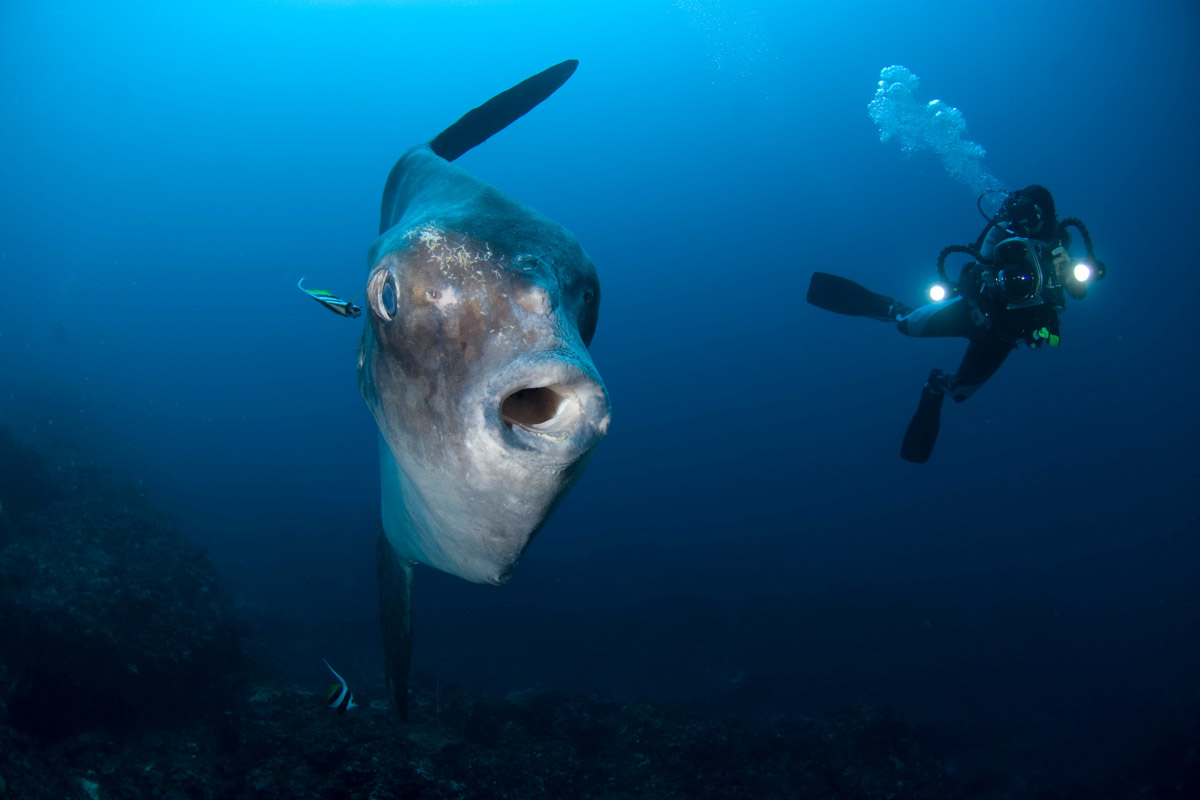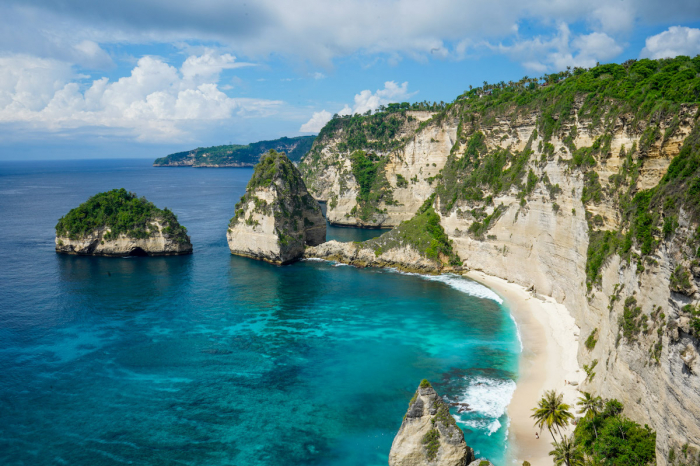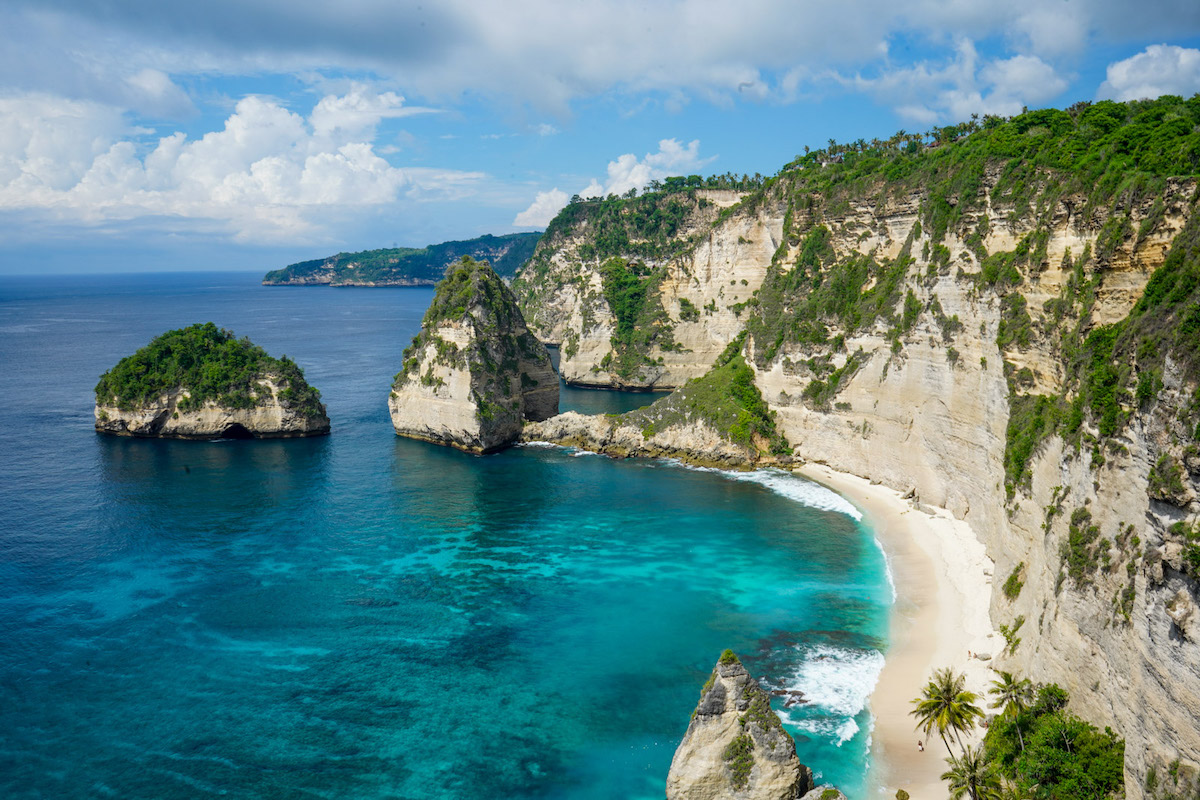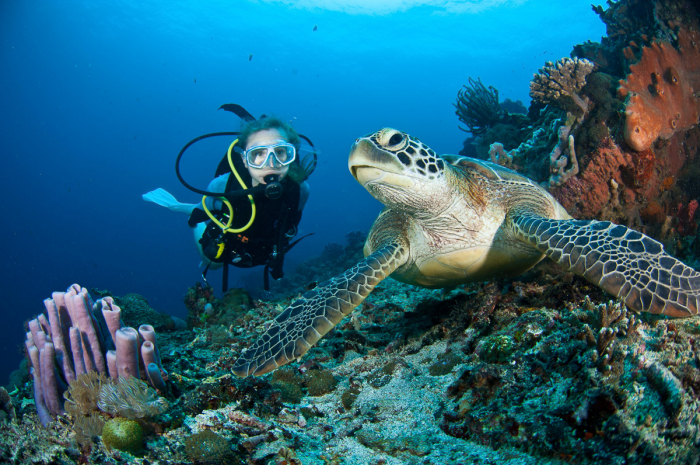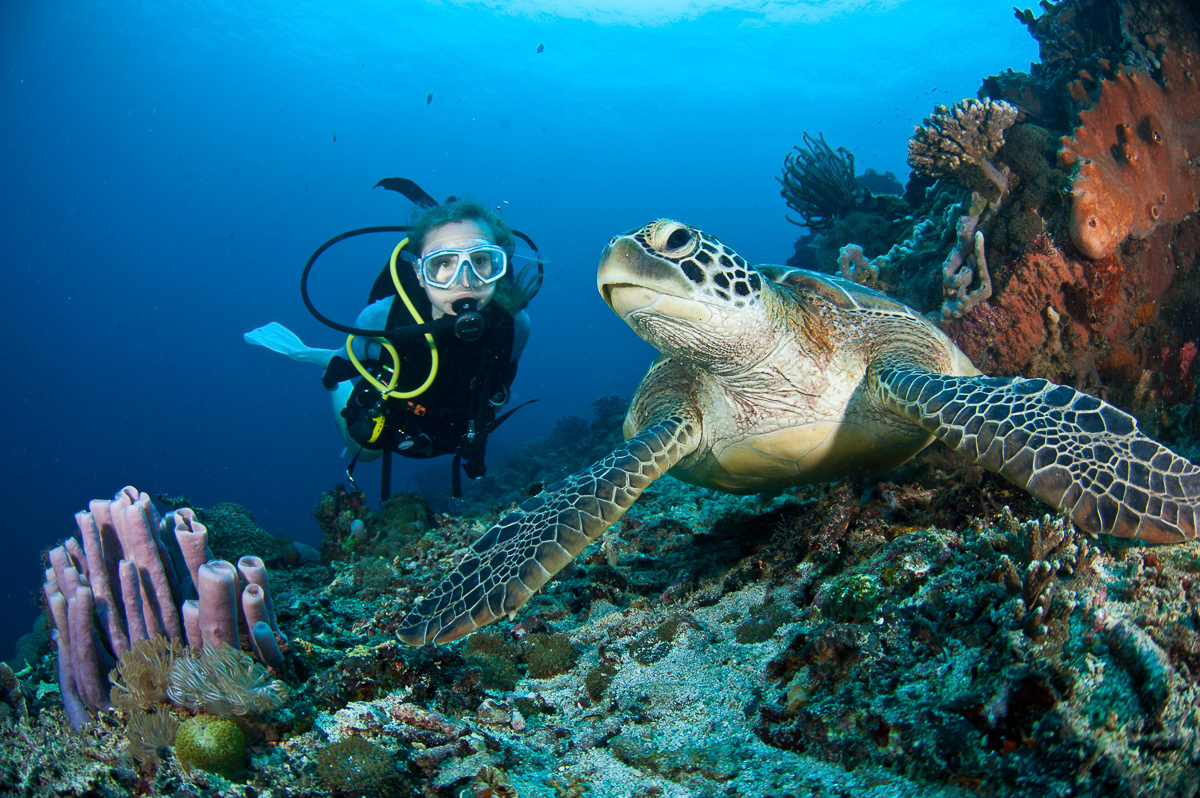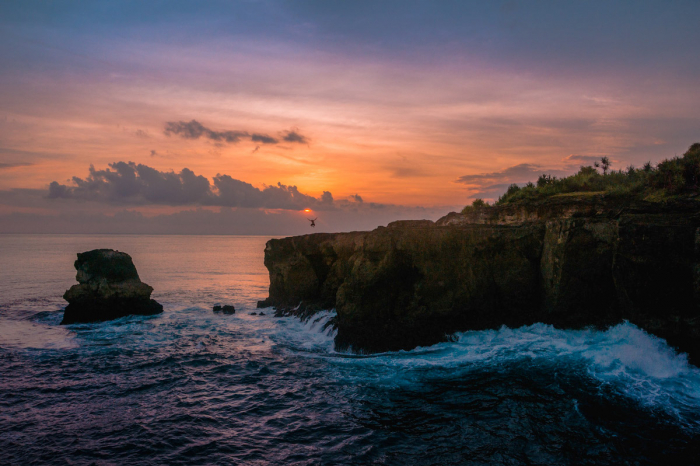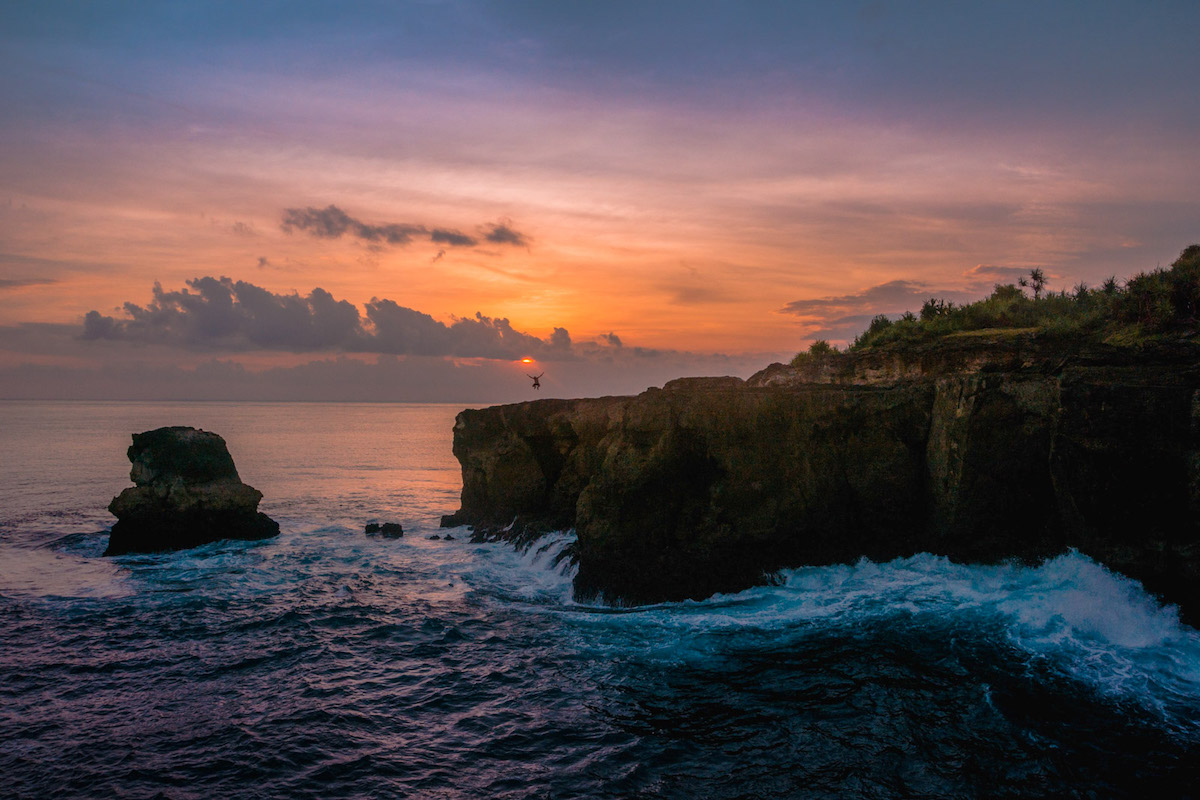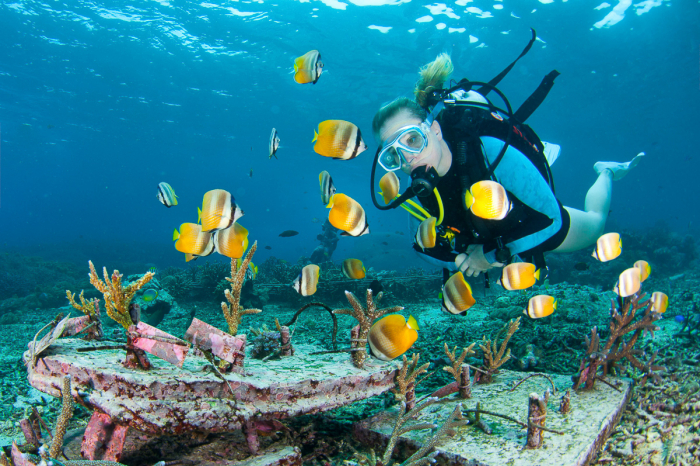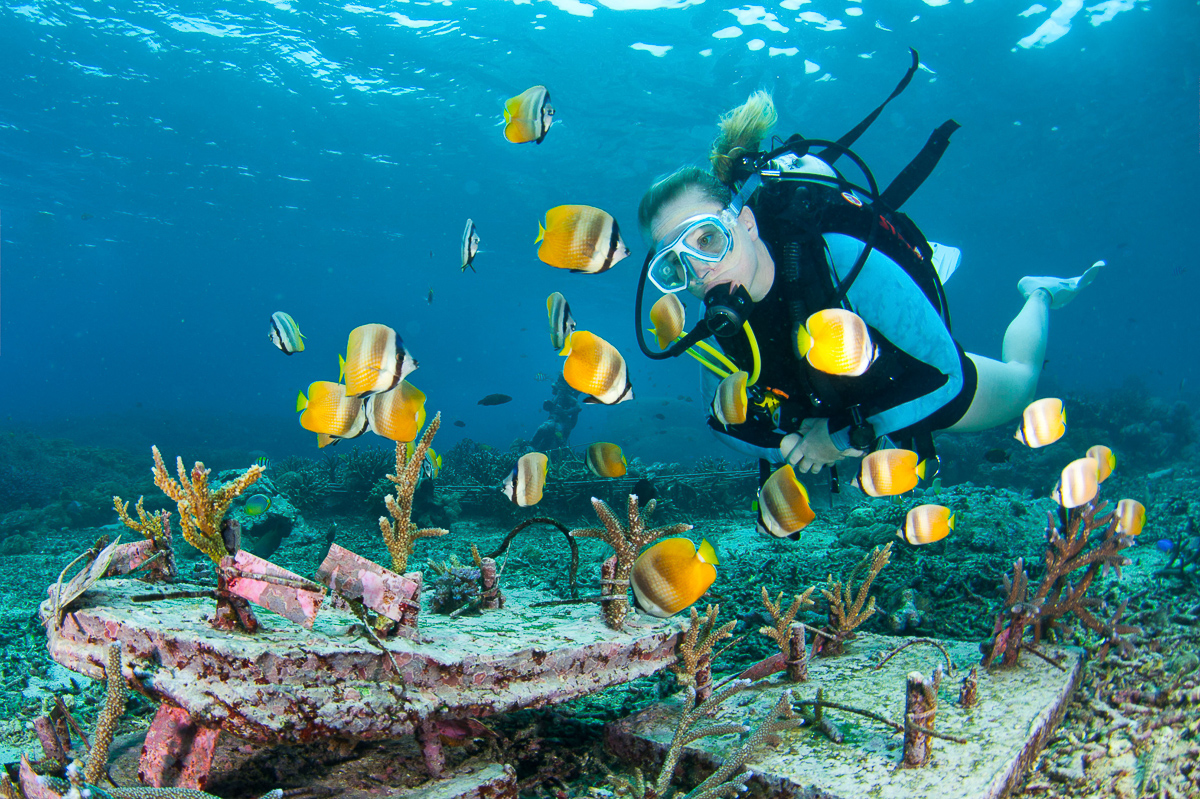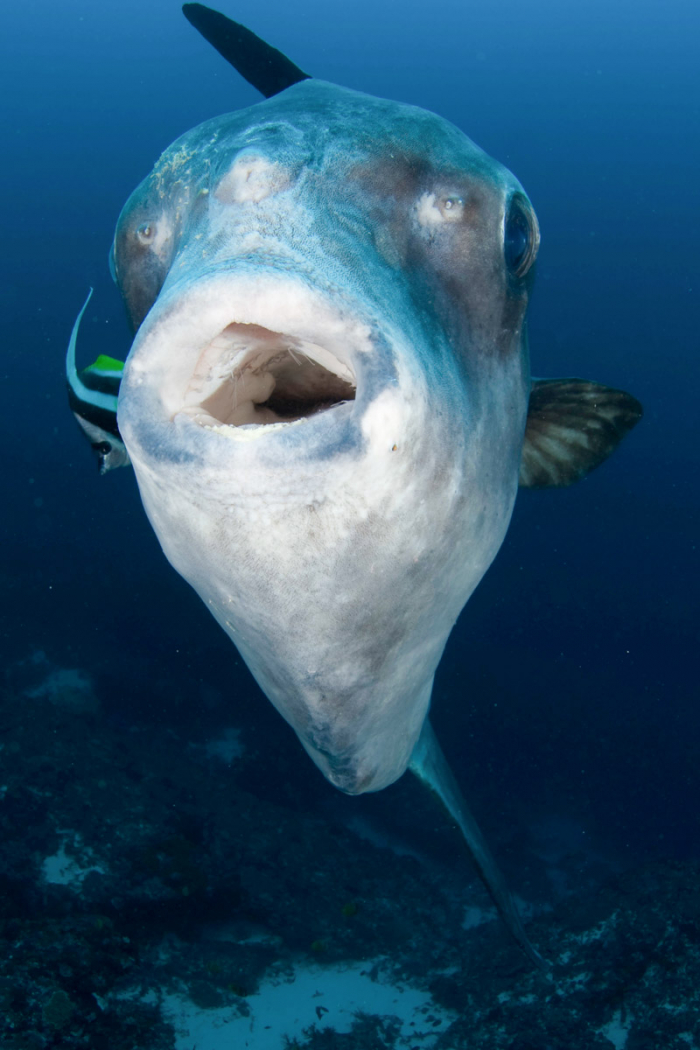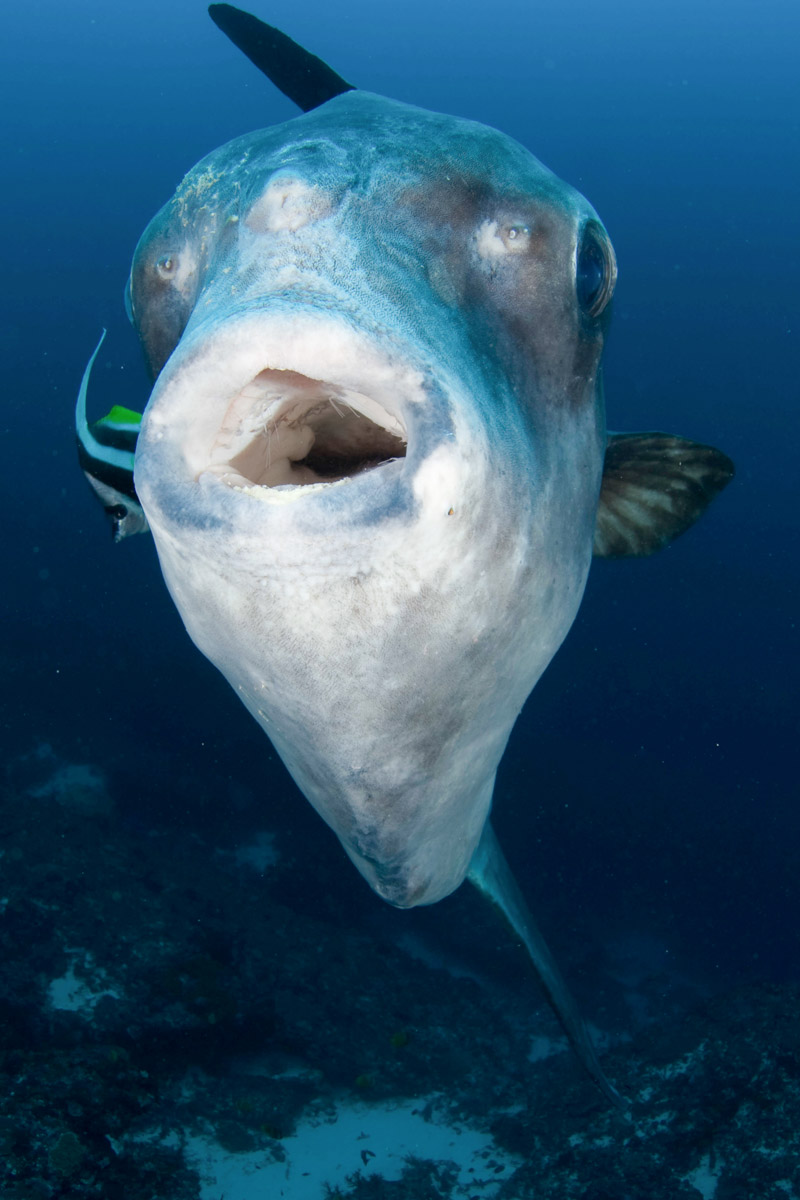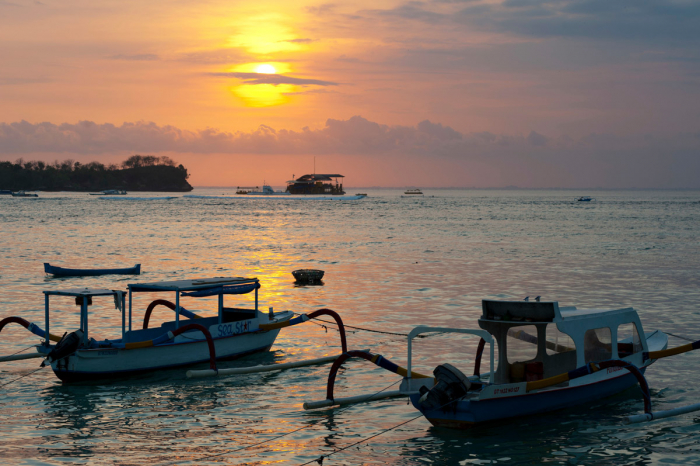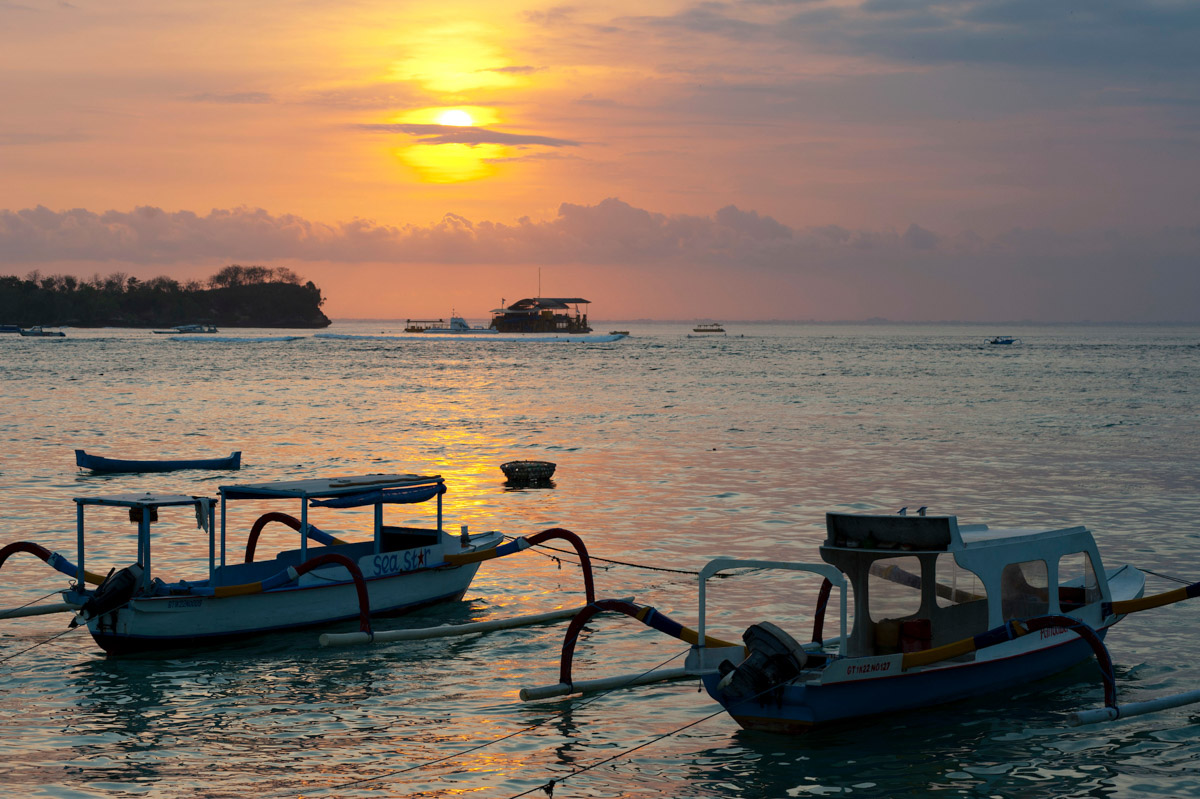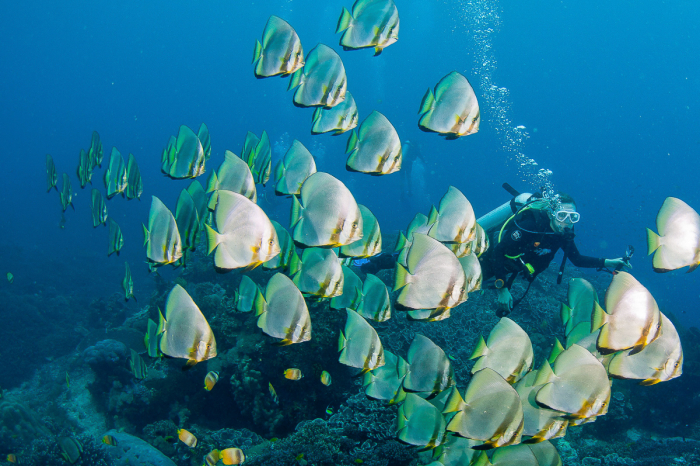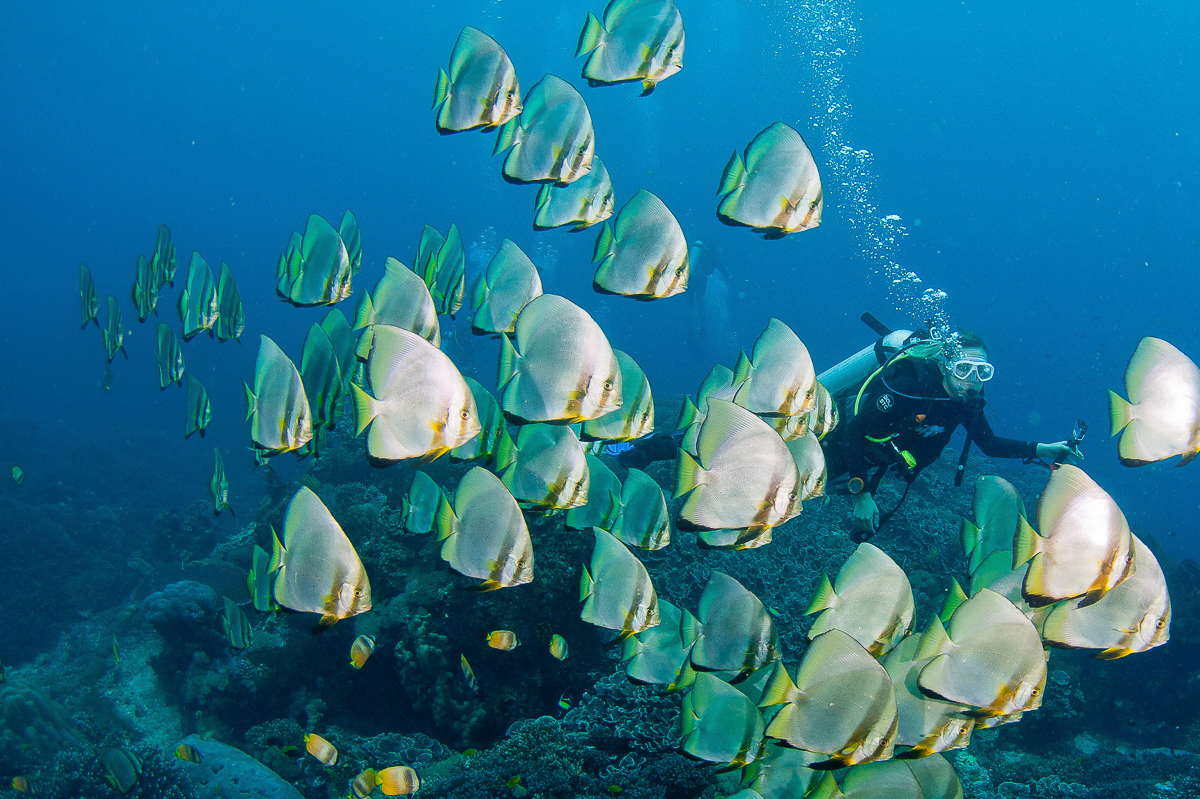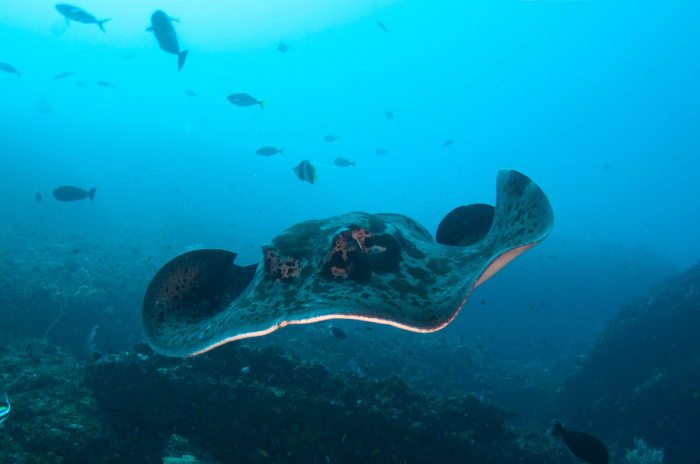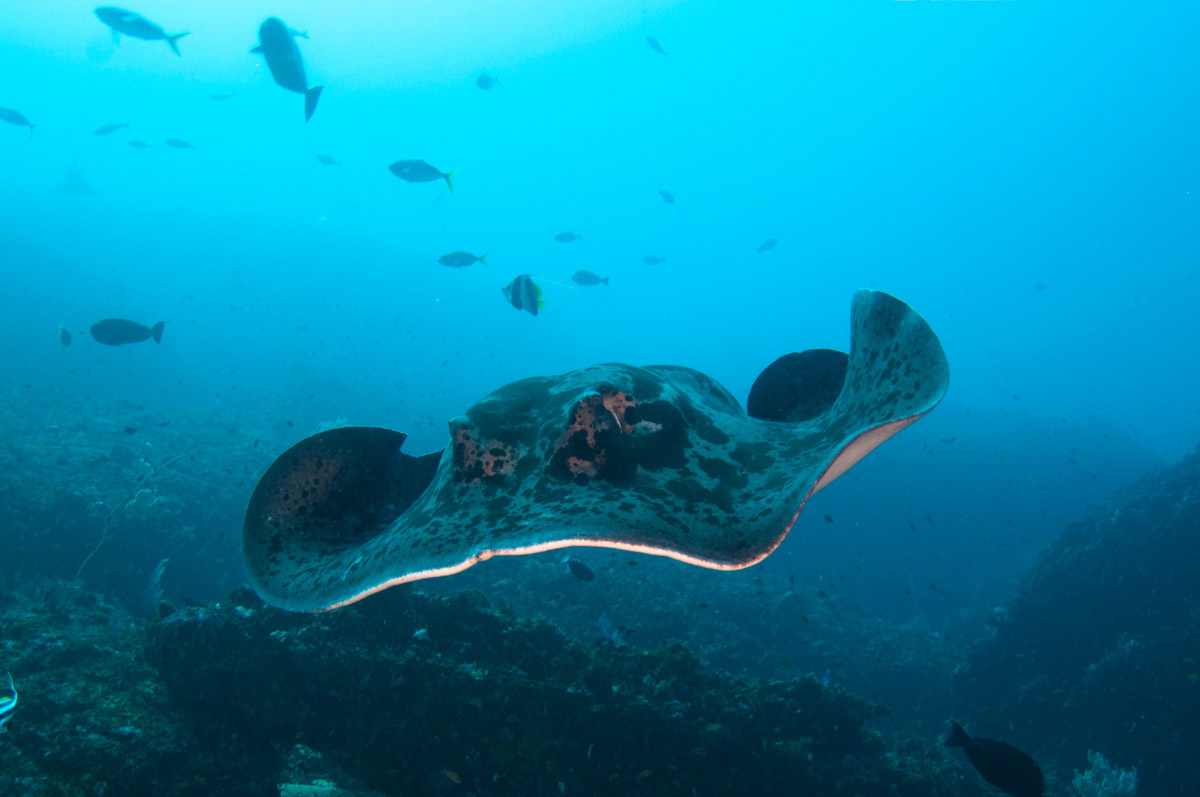 Diving Environment
Type
Drift diving, reef diving
Level
Beginner upwards, although some sites demand some experience
Diving Season
All year, Mola mola from June - September
Temperature
24 - 27C, with colder upwellings possible
Top tips

For those learning to surf, 'Playgrounds' is a great site on Lembongan suitable for beginners
Take a walk or bike to Dream Beach and beyond to Sunset Beach to see Lembongan's cliffs
Visit Goa Giri Putri and Pura Penataran Ped - important and beautiful religious sites on Nusa Penida 
Explore the dramatic scenery of Nusa Penida's south coast
About Nusa Lembongan and Nusa Penida, Bali
The rocky islands of Nusa Lembongan, Ceningan and Penida lie at the edge of the deep Lombok Strait and are separated from Bali by the Badung Strait. Much less developed than Bali's south they offer a more relaxed and peaceful atmosphere. This is particularly true after the day-tripper boats have left for the day and calm descends on the beaches. That said, there's still plenty to do including surfing, trekking, and sunbathing on some truly amazing beaches.

Before the arrival of tourism, locals living on the islands made a living fishing and farming seaweed. The islands became popular for surfers in the 1980s and divers soon followed to explore the current-swept diving. In the 1990s, the diving scene on Nusa Penida and Nusa Lembongan really took off after the discovery of the Mola mola dives and year-round manta ray diving. But, despite getting busier every year, these beautiful islands have kept some of their original relaxed atmosphere
Getting to the islands
Nusa Lembongan, Nusa Ceningan and Nusa Penida are all reached by boat from Bali. The trip takes around an hour, although this can be longer if the seas are rough. All the hotels and dive resorts on the islands will operate with a preferred company and can help to arrange transfers. Once on the islands, transport is by bike or car.
Diving seasons and weather
These islands have similar weather patterns to Bali but tend to get a little less rain. The wet season runs from December to March and the dry season from April through to November. Seas can be rough during the windy months of June to September, but this is when the diving is at its best with good chances of seeing Mola mola.

Day time temperatures range from 28 - 32C and water temperatures vary between 24 - 28C. But be prepared for much colder upwellings during the summer months as blasts of 20C or lower are not unusual. We suggest a 5mm wetsuit if you are planning a Mola mola dive on Lembongan or Penida
Where to stay on Lembongan and Penida
From the original beach shacks around Mushroom Bay on Nusa Lembongan, tourism has slowly spread across all the islands. Accommodation ranges from tiny homestays and private villas to more luxurious resorts. Both Nusa Penida and Nusa Lembongan offer dive centres that work alongside small homestays, but the best options are the dedicated dive resorts with their own in-house facilities. And don't worry, whether you choose to stay on Nusa Penida, Nusa Ceningan or Nusa Lembongan, the local dive centres will offer trips to all of the area's top dive sites!
---
Lembongan and Nusa Penida dive resorts