Scuba diving in
Cenderawasih Bay
Dive with whale sharks and WWII wrecks in Cenderawasih Bay National Park – the largest protected area in Indonesia.
Highlights
Encounter Cenderawasih Bay's famous whale sharks at Kwatisore Bay
Explore the remains of WWII shipwrecks at Manokwari and Biak
Surprising macro finds including pygmy seahorses, frogfish and more
Dive Cenderawasih Bay onboard a spectacular liveaboard
If you've ever dreamt of diving with the world's biggest shark, there's no better place than the remote Cenderawasih Bay National Park. As Southeast Asia's largest national park, Cenderawasih Bay boasts over 500 kilometres of coastline, many WWII shipwrecks, world-class muck diving, and plenty of endemic species. And with near-guaranteed whale shark encounters and plenty to explore, the remote Cenderawasih Bay is an incredible destination for an adventurous dive getaway.
Diving in Cenderawasih Bay, Indonesia
Cryptic Scorpionfish

Year round

Pygmy seahorse

Year round

Healthy corals

Year round
Located on the east side of West Papua's Bird's Head Peninsula, this lesser-known destination is off the beaten track for most travellers. Cenderawasih Bay National Park covers 1.5 million hectares, making it the largest national park in Southeast Asia. And although just around the corner from Raja Ampat, Cenderawasih Bay feels like a land time forgot and receives far fewer visitors each year. For divers, this means uncrowded dive sites, thriving coral reefs, and undisturbed access to kilometres of dense mangroves - perfect for spotting interesting species like sea snakes, mating mandarin fish and even dugong.
West Papua's turbulent past is revealed by a variety of eerie WWII-era shipwrecks around Manokwari and Biak. The most impressive, the Shinwa Maru, lies in 30m of water and can be explored by less experienced divers, but only suitably-trained divers should penetrate the wreck. These waters are also home to more challenging wreck diving, with several sites well beyond recreational diving limits. When you aren't busy diving the wrecks, you'll have plenty of time to visit Cenderawasih's lesser-known local sites. Shallow, light-filled coral gardens, silty slopes, perfect for muck diving, and endless mangrove-studded coastal sites await.
Diving with whale sharks in Cenderawasih Bay
But Cenderawasih Bay's whale sharks are by far the biggest attraction. These huge creatures congregate here to feed near local fishing platforms at Kwatisore Bay. The relationship between the whale sharks and fishermen is a fantastic example of sustainability - you won't see any large snorkelling groups or harassment of wildlife in Kwatisore!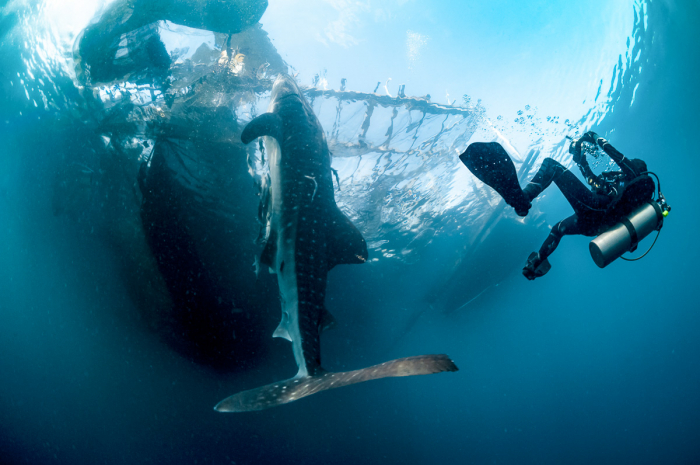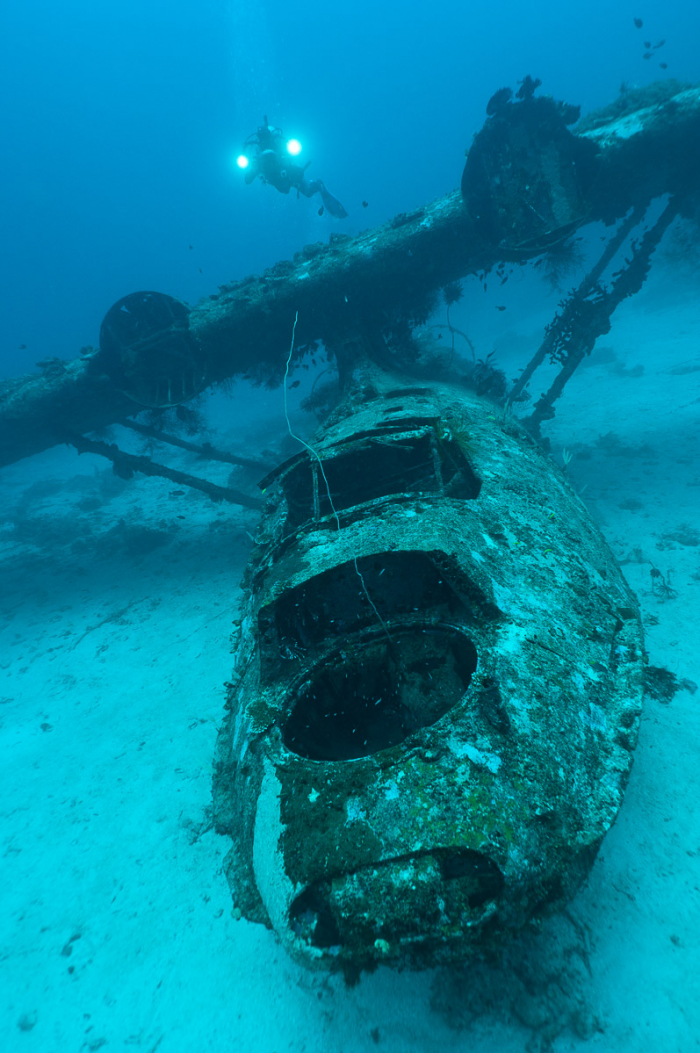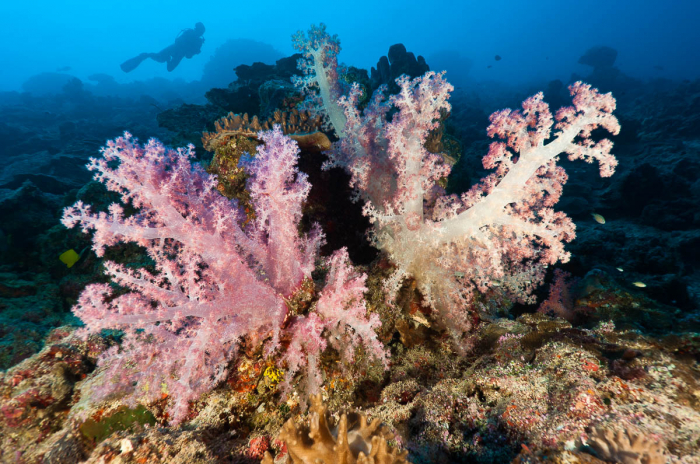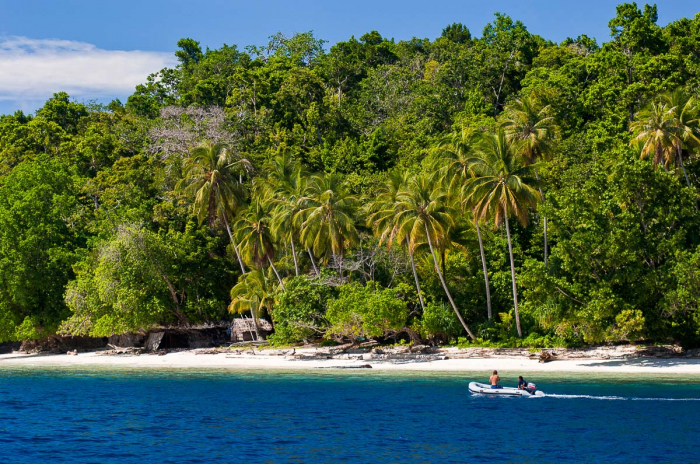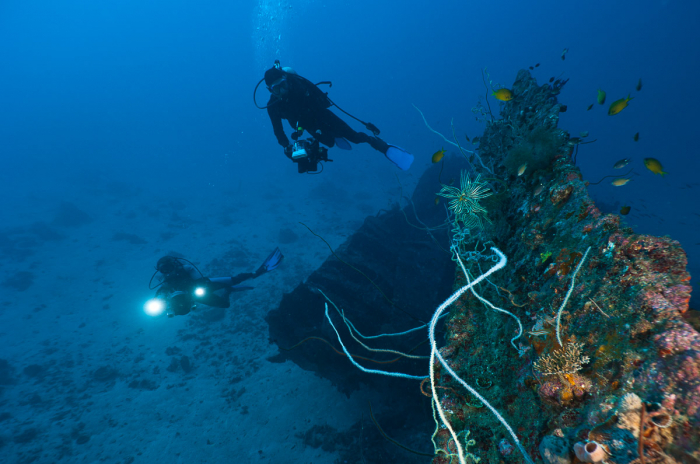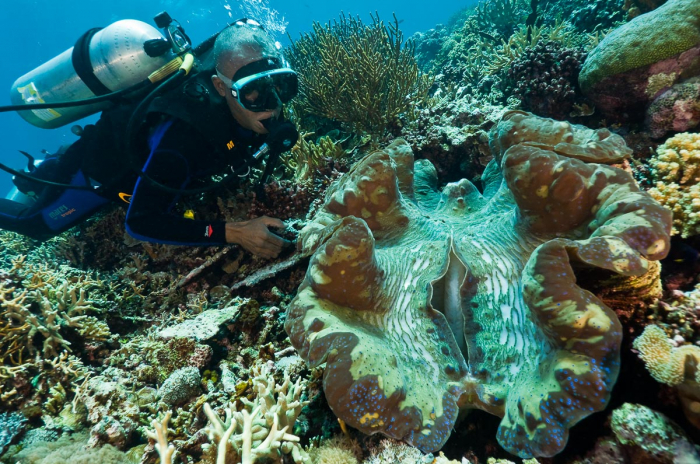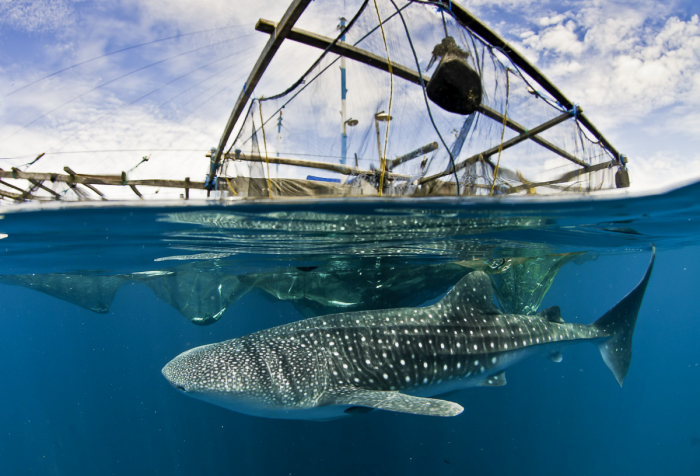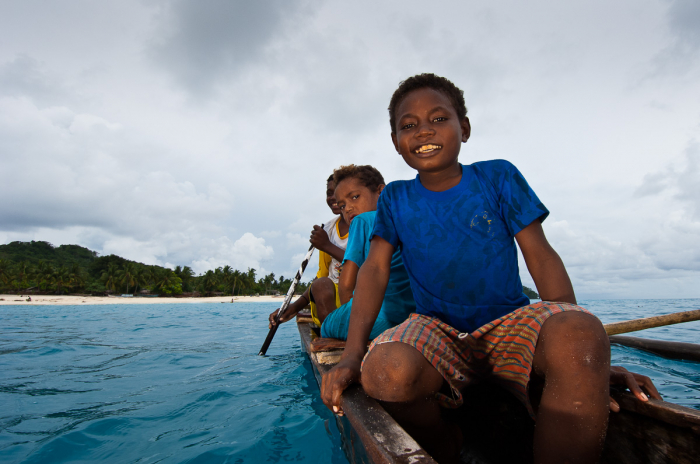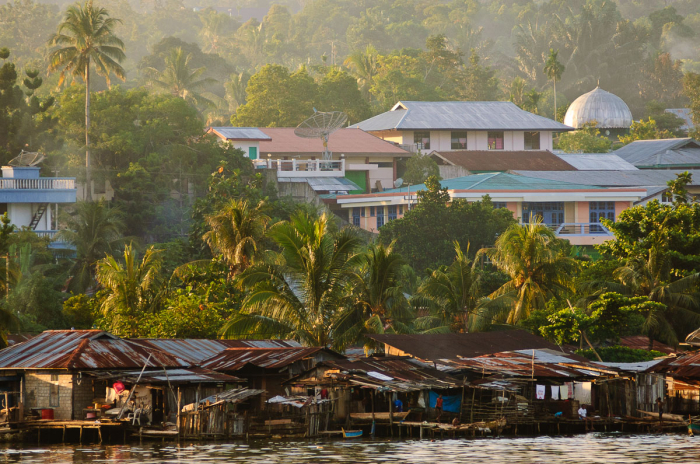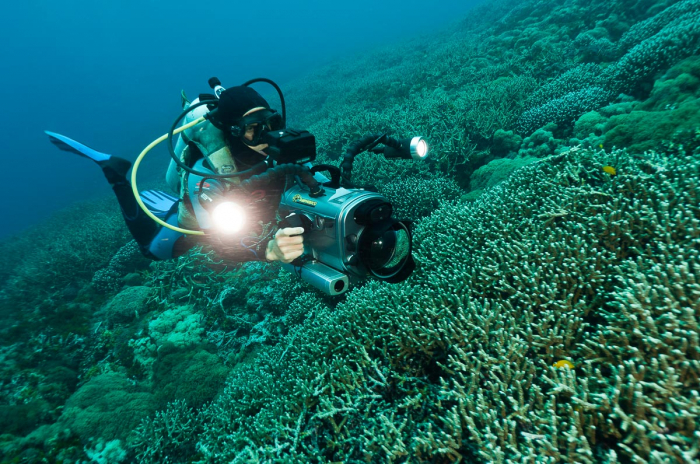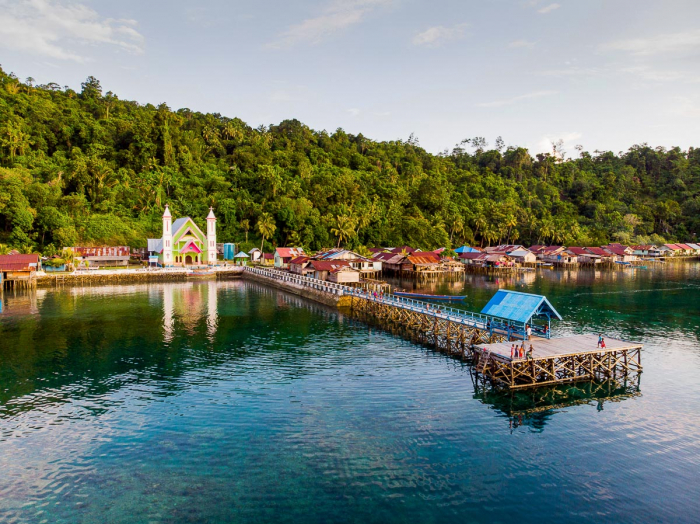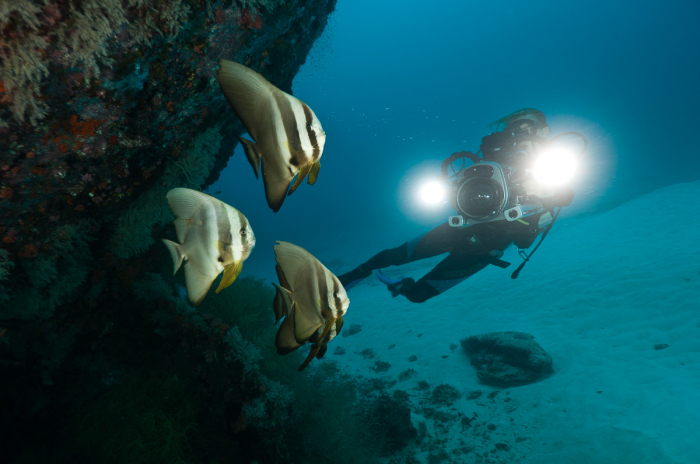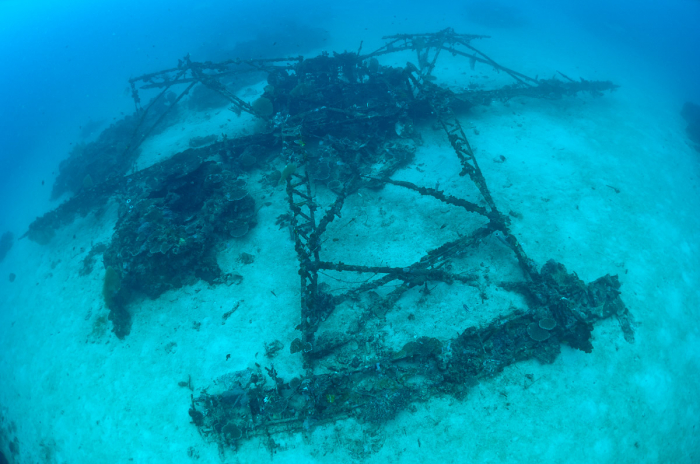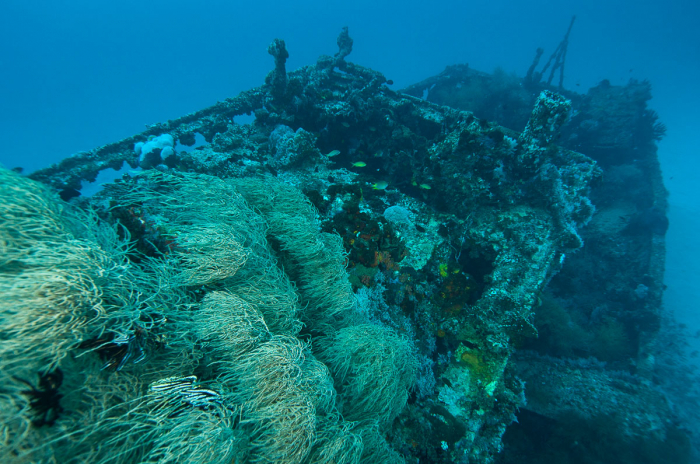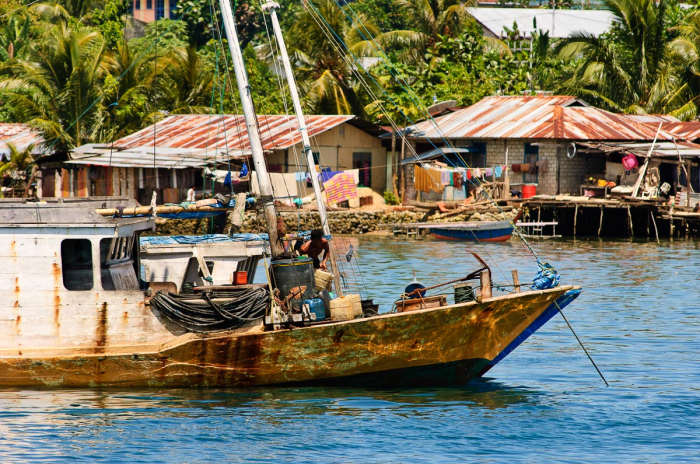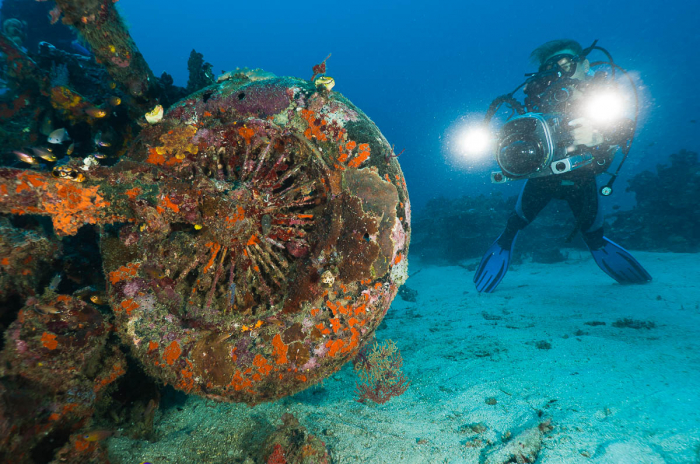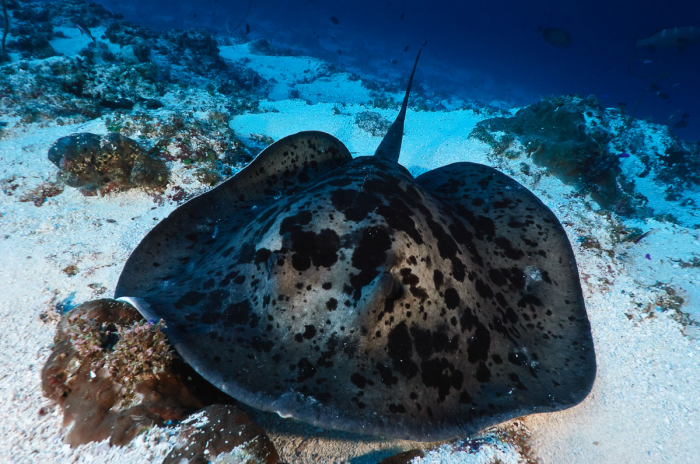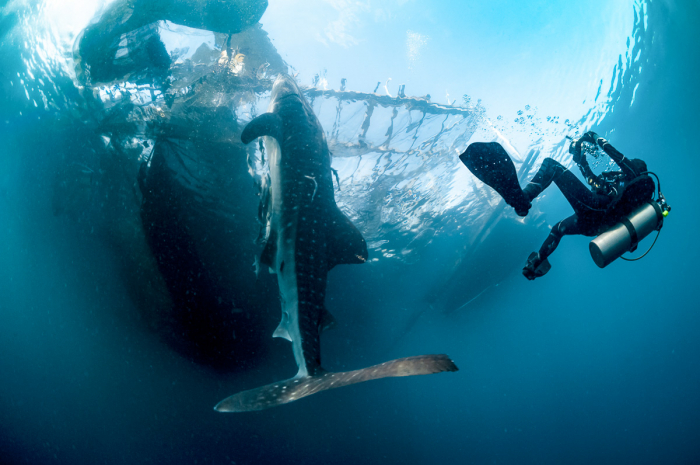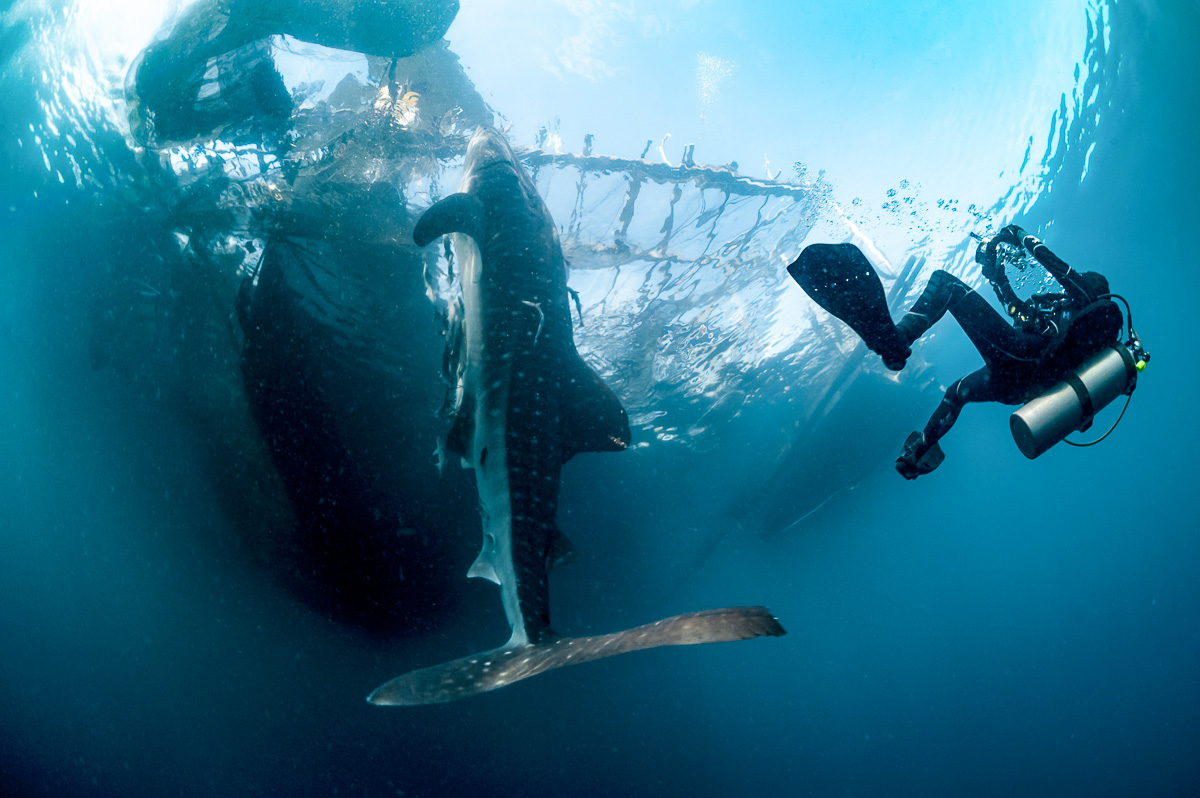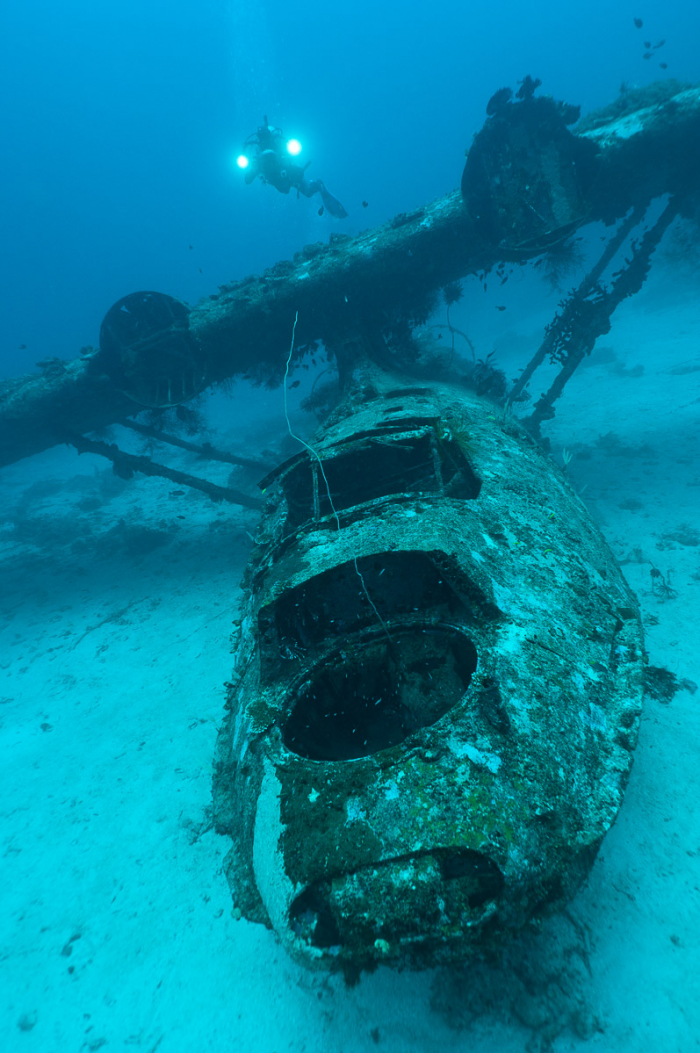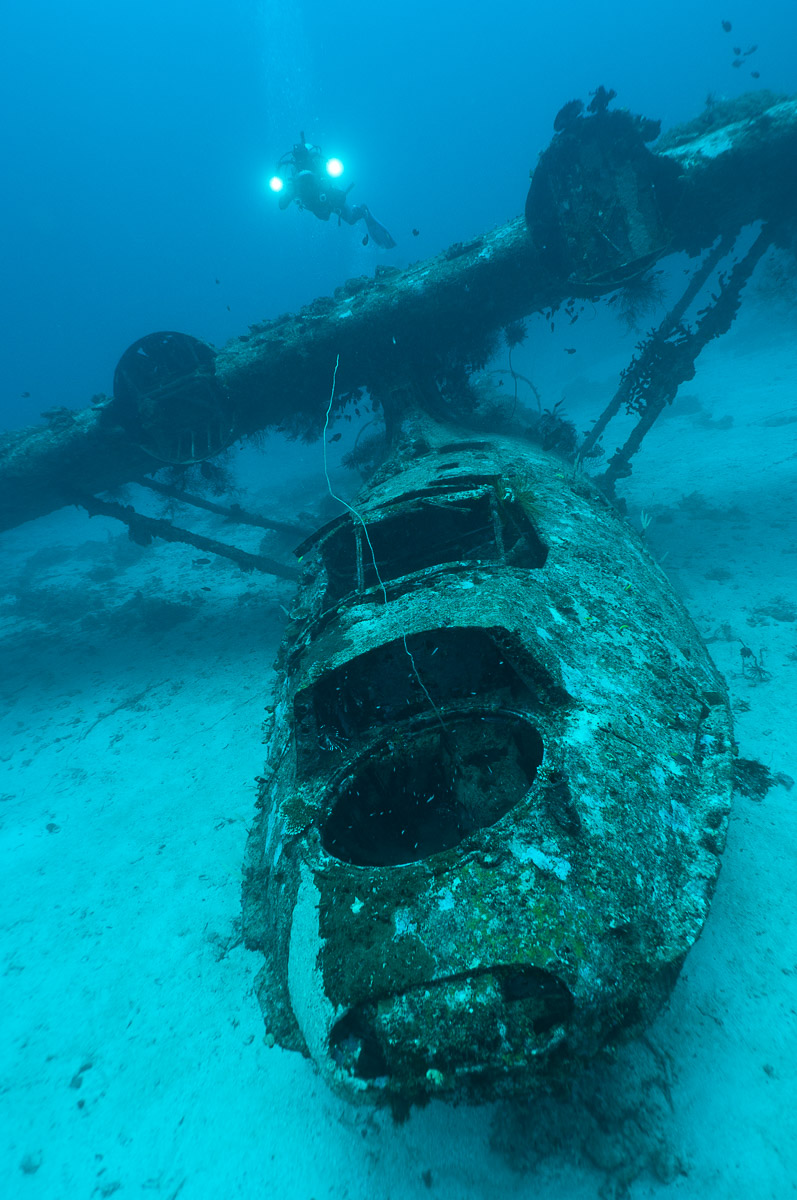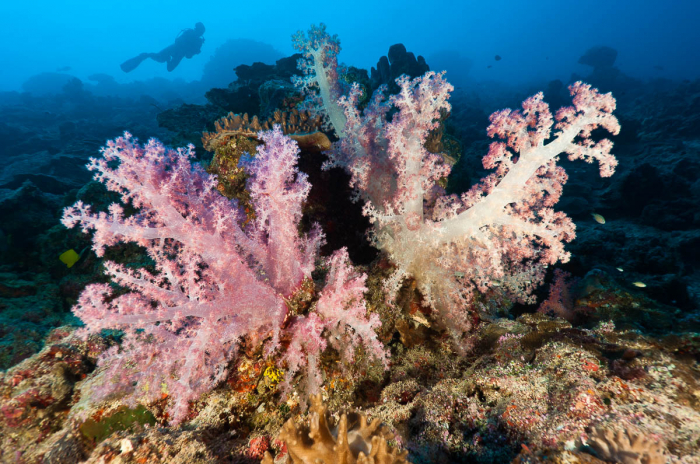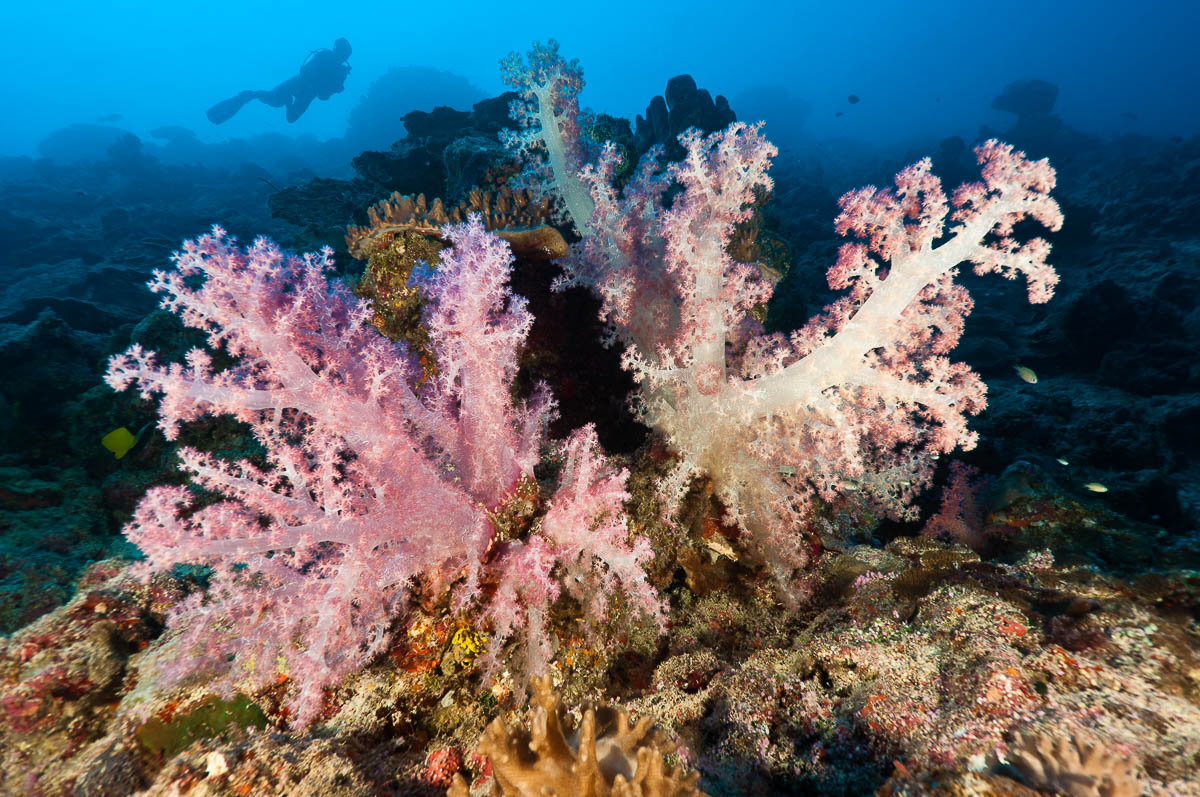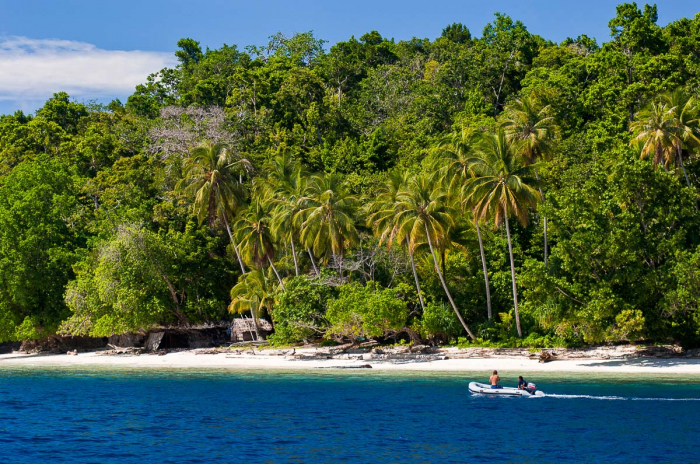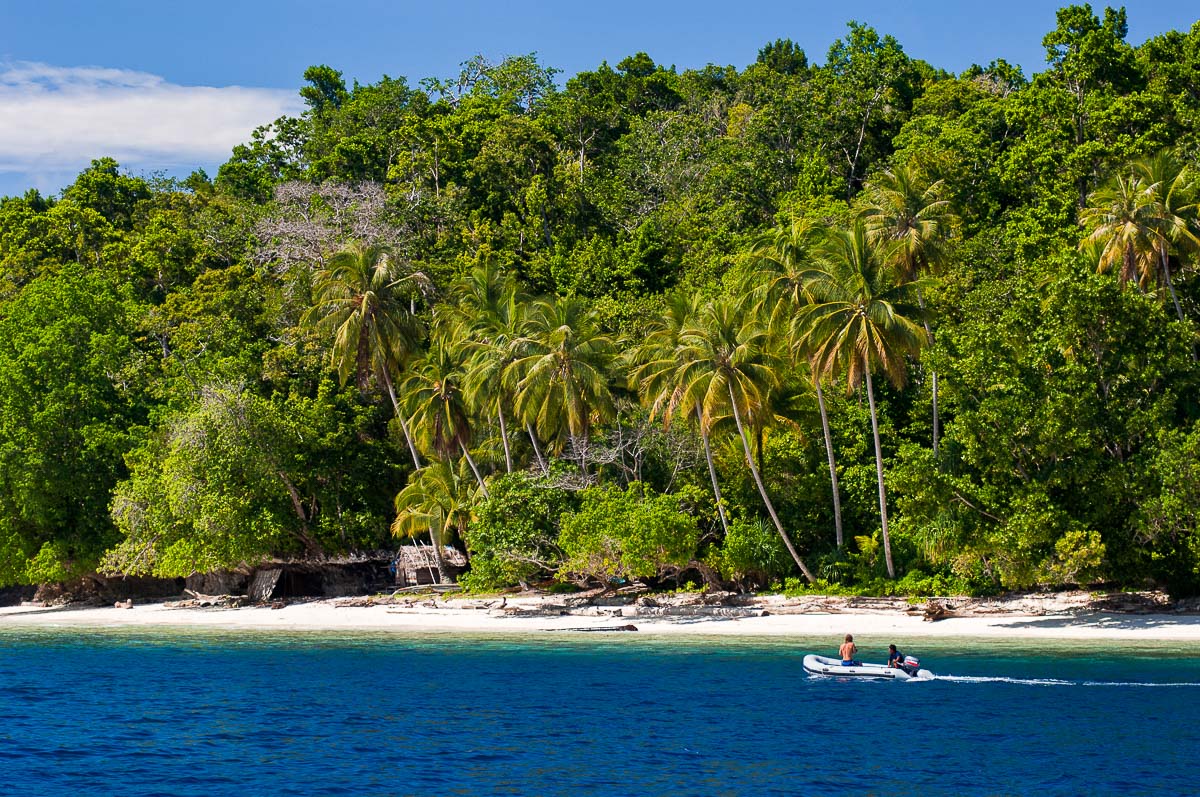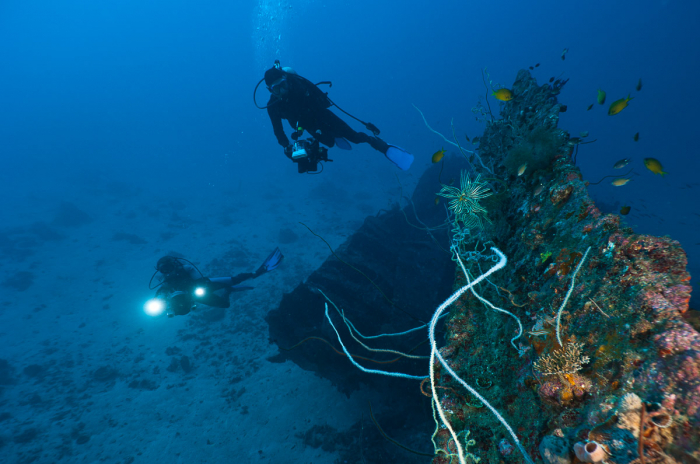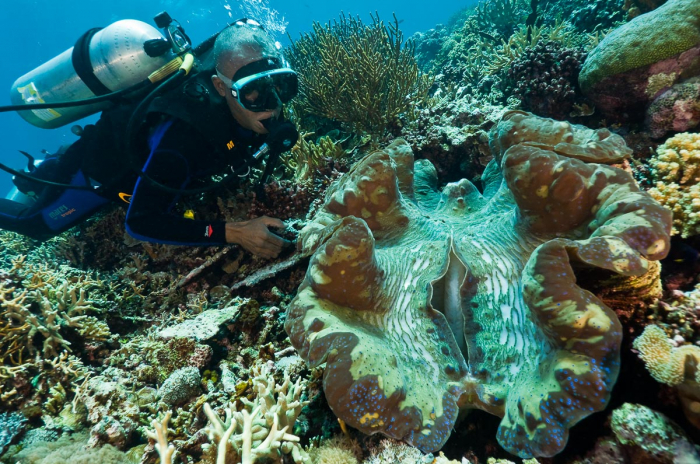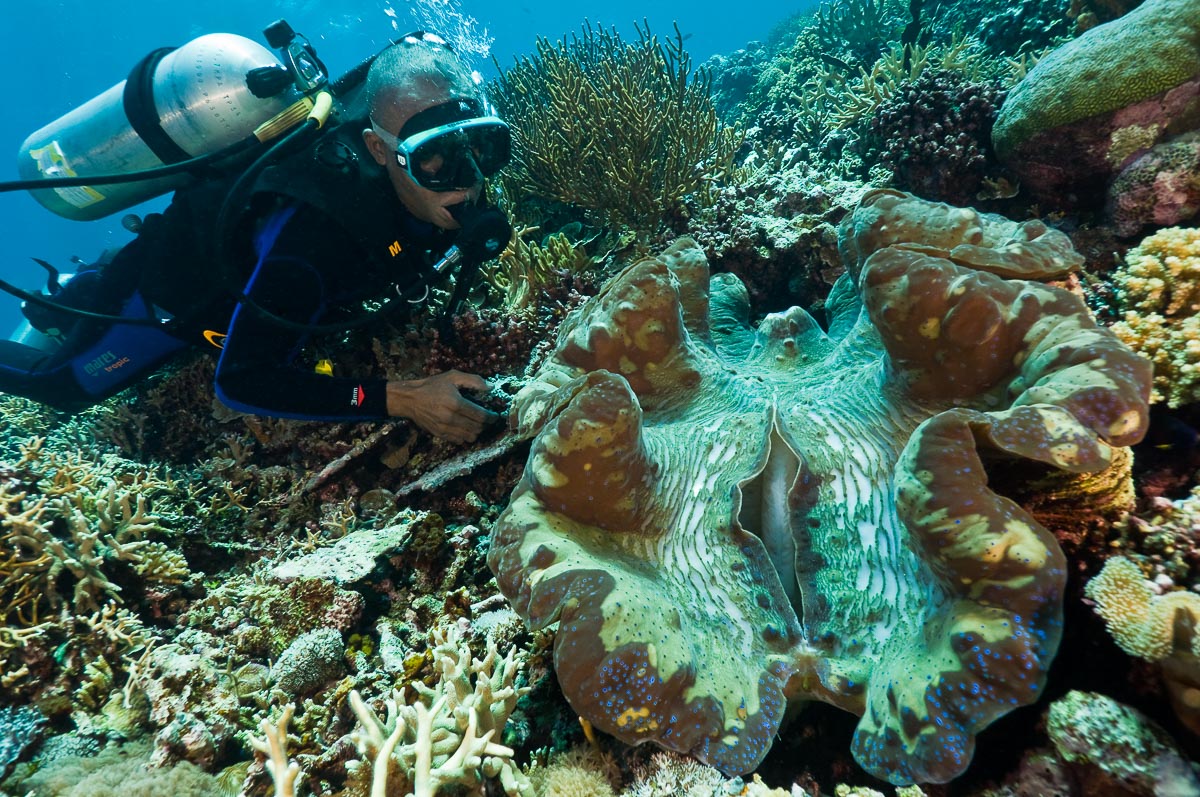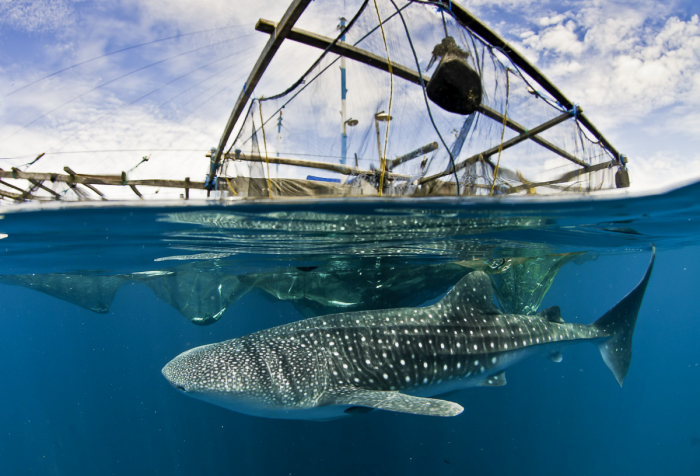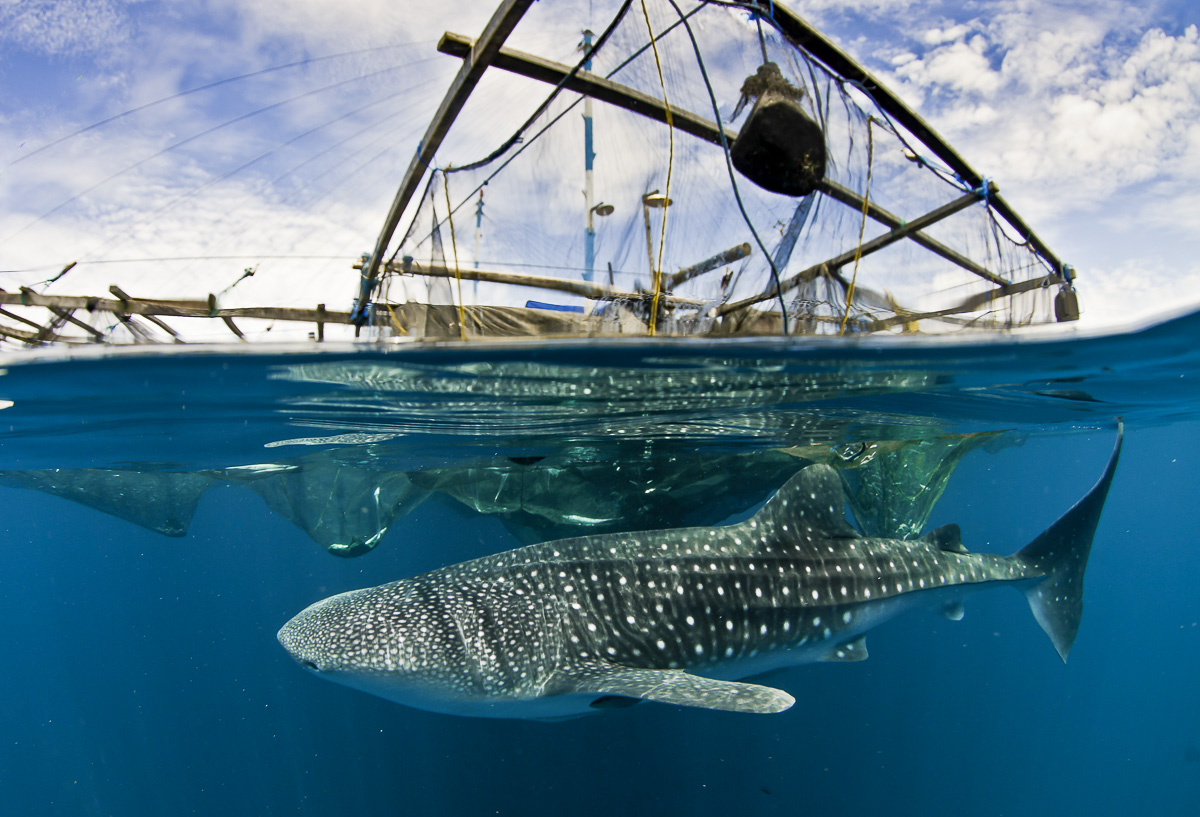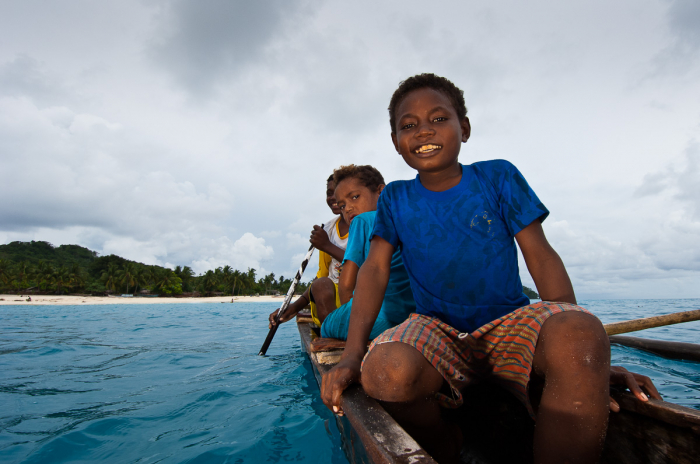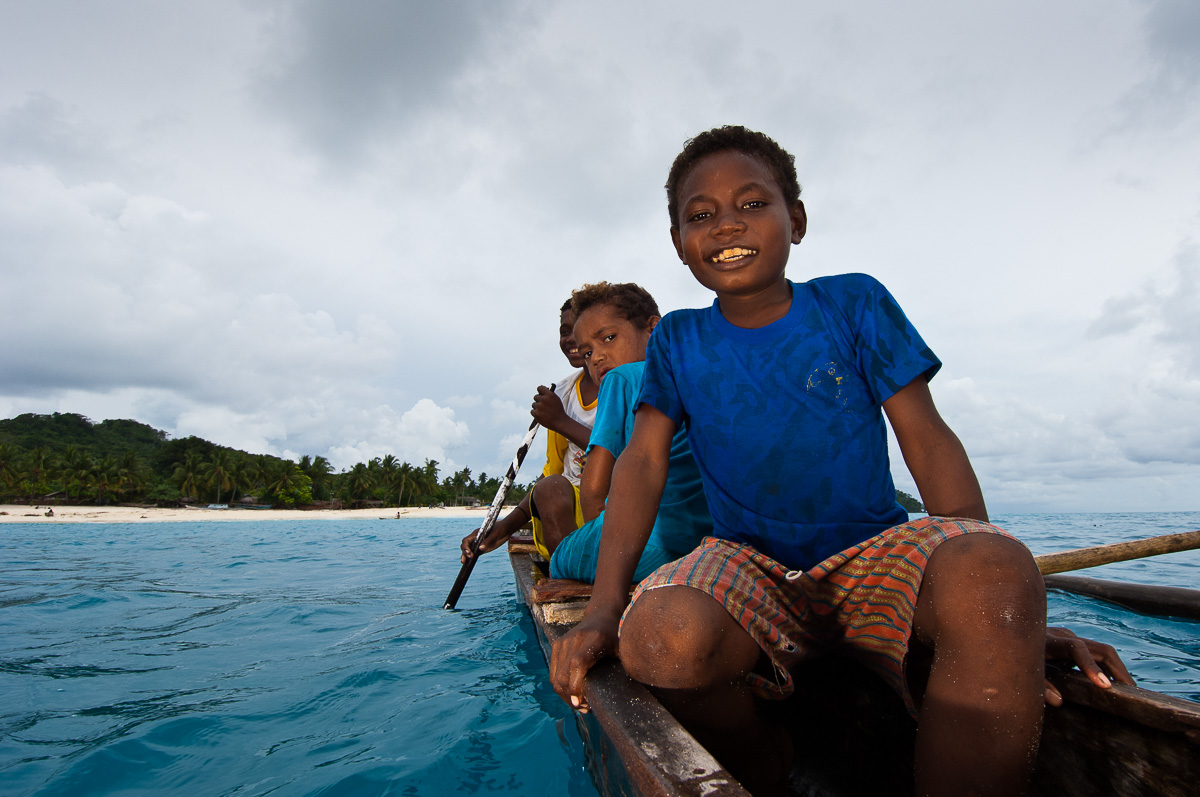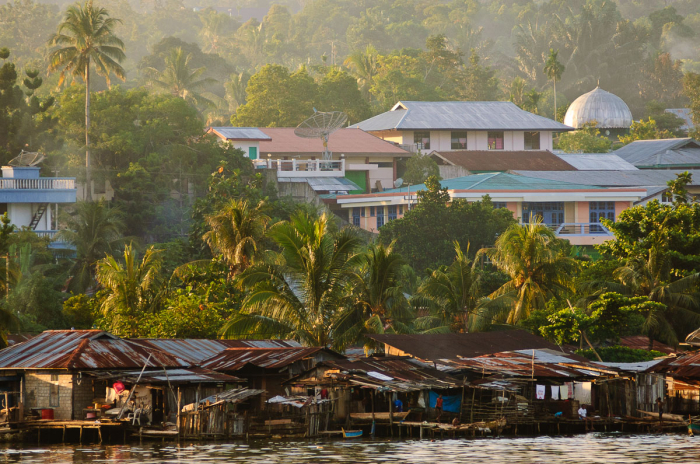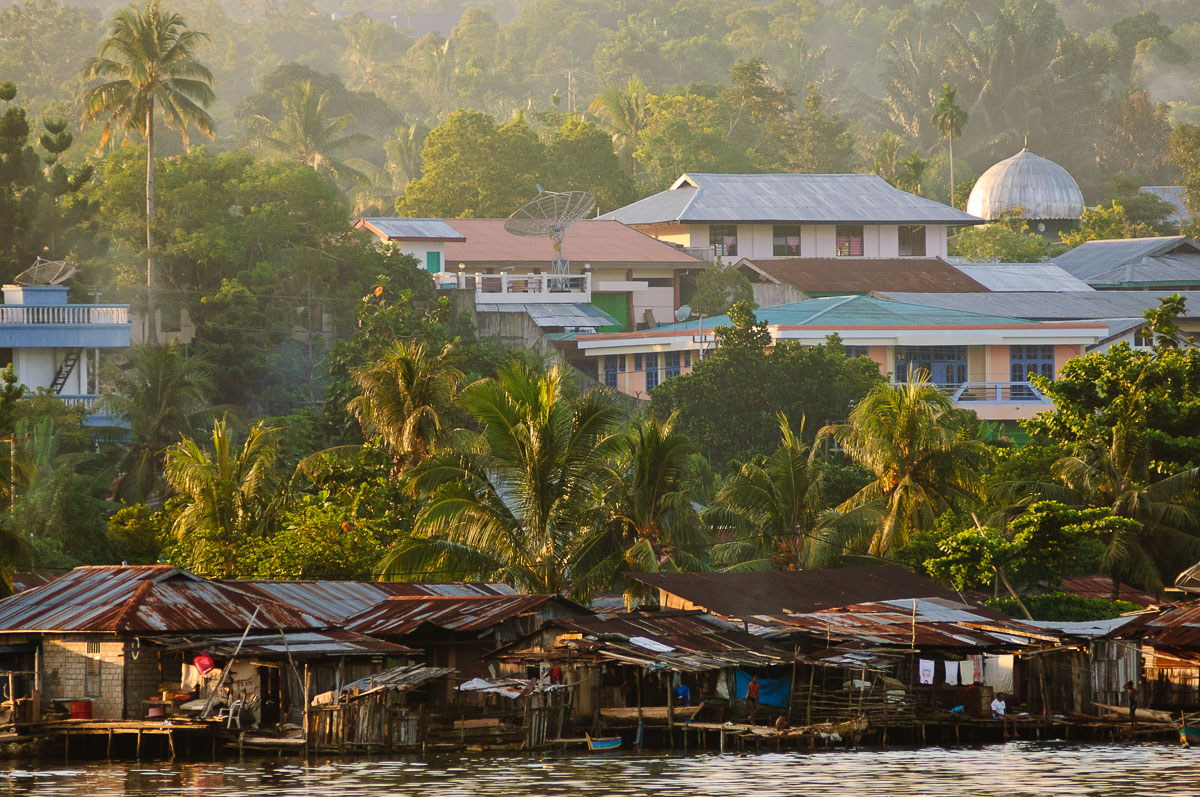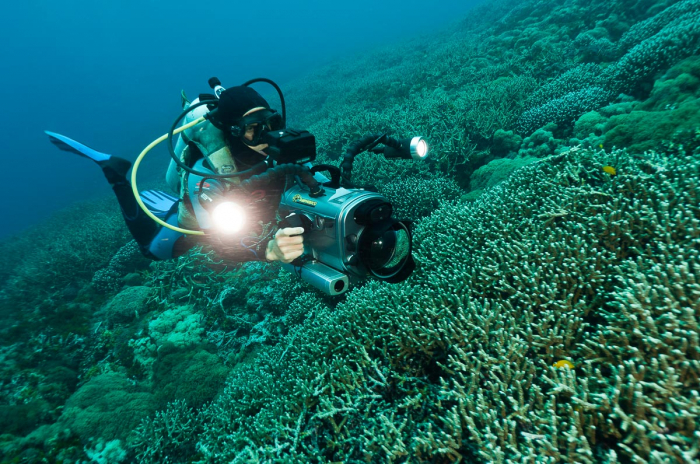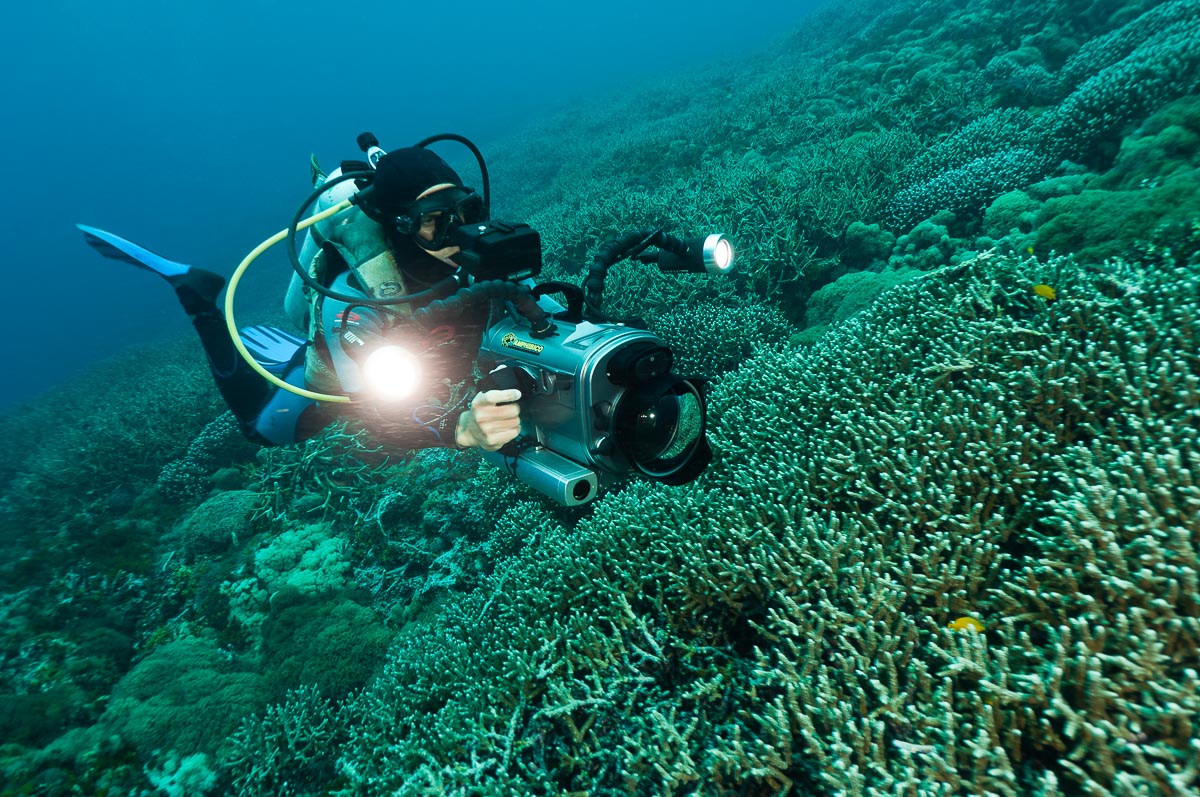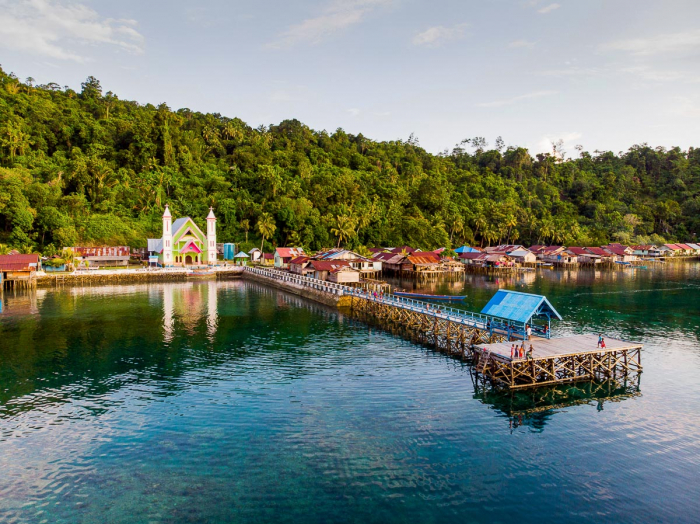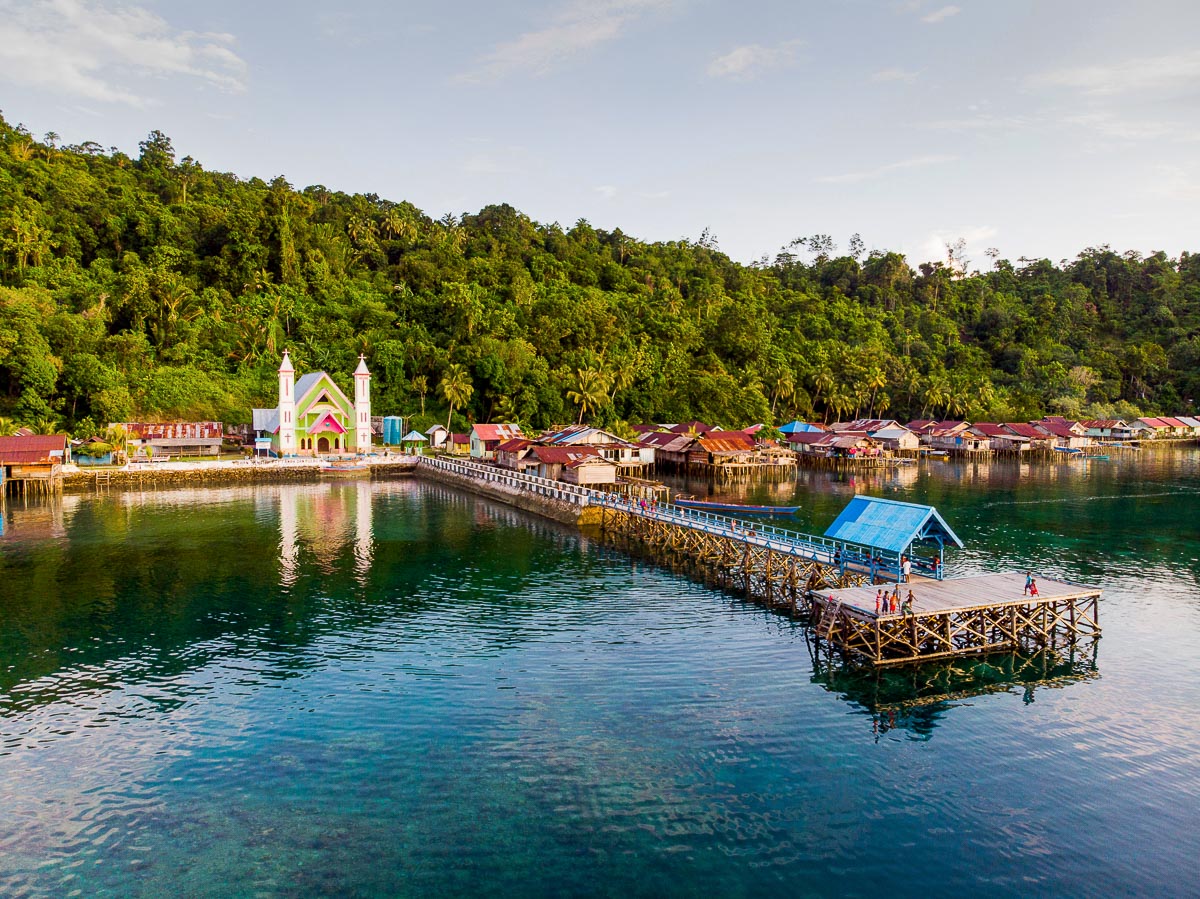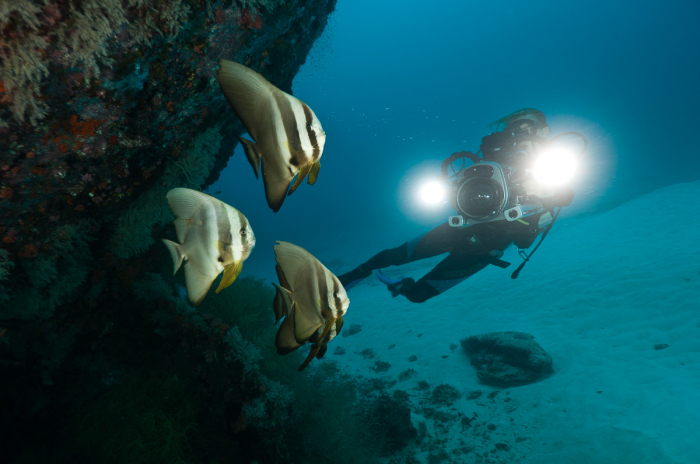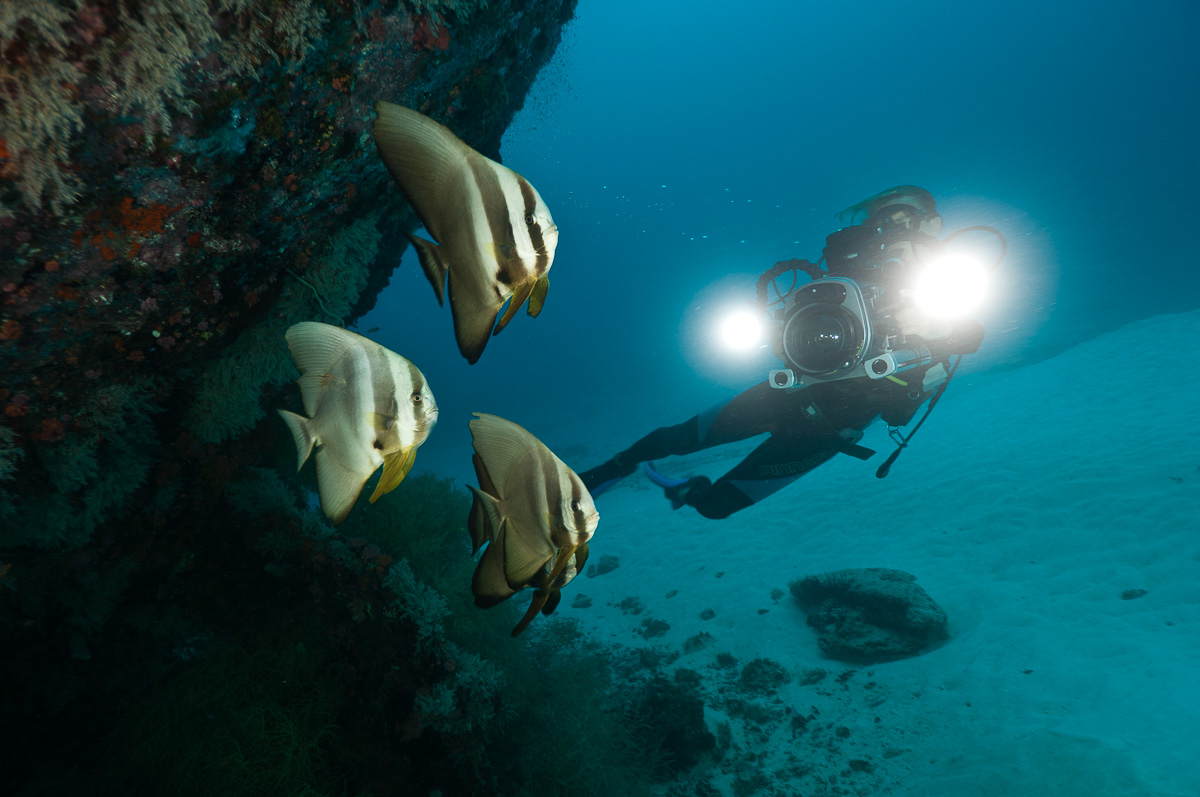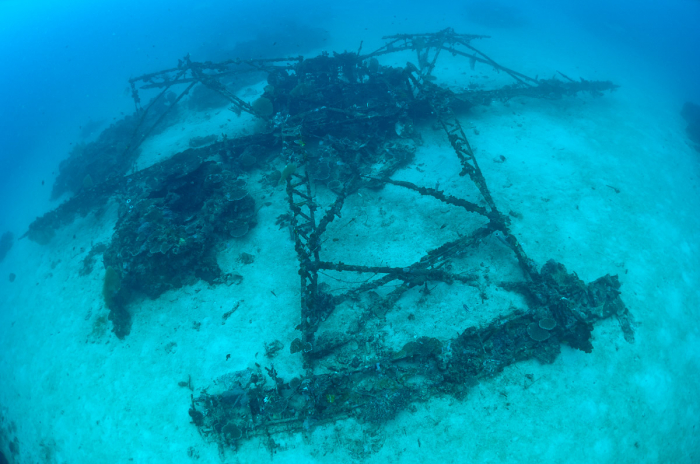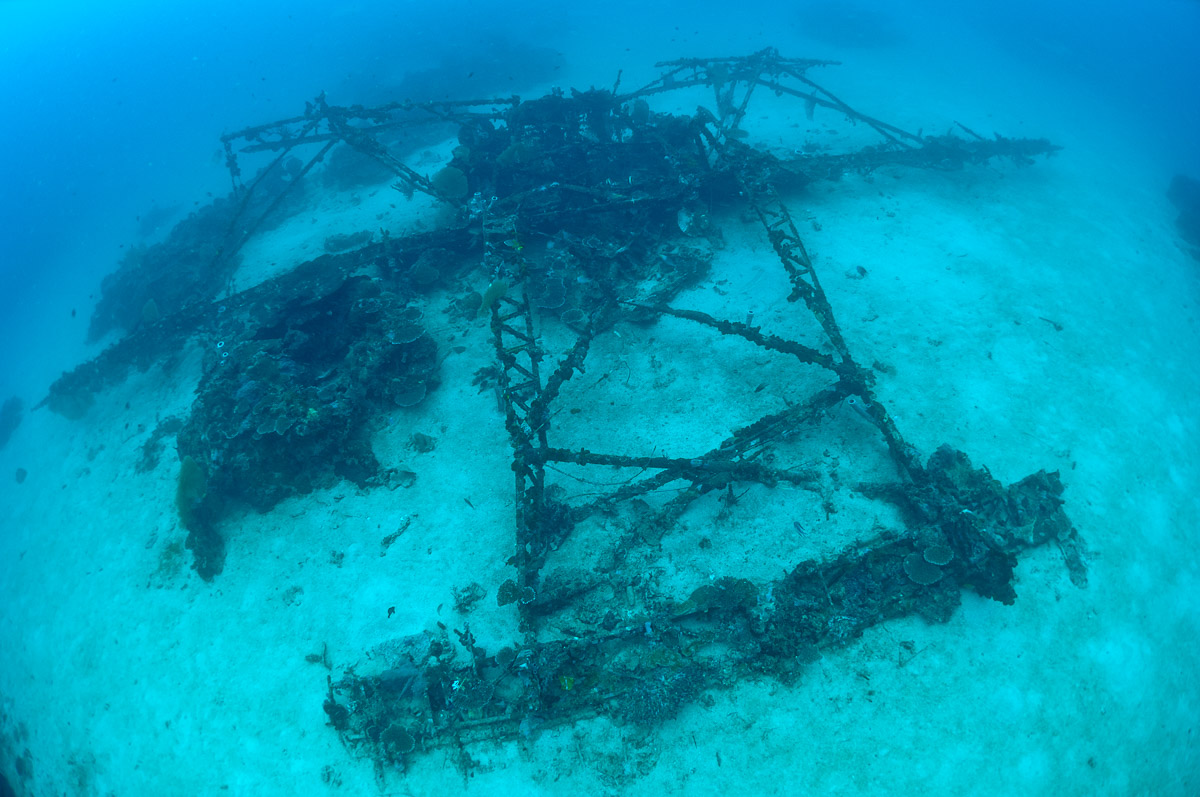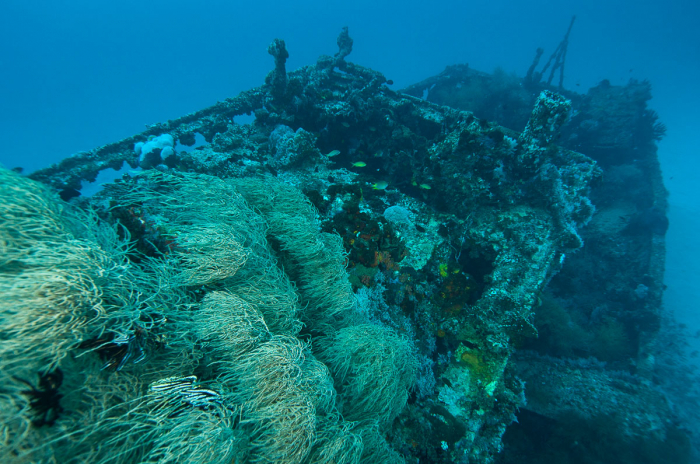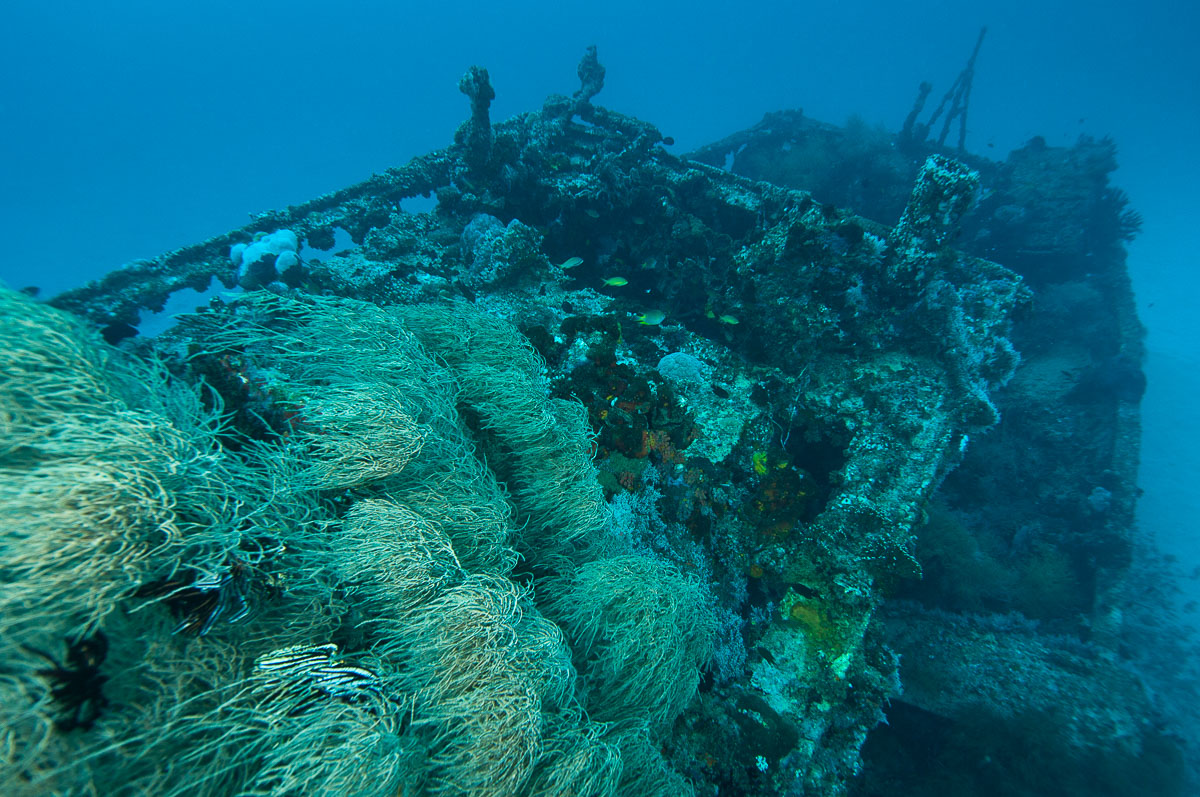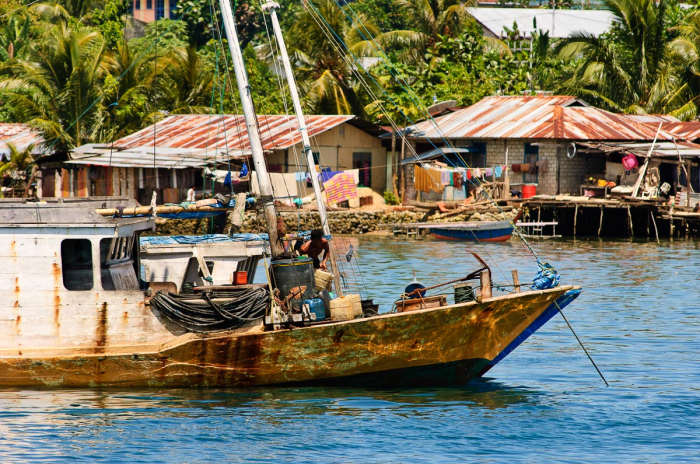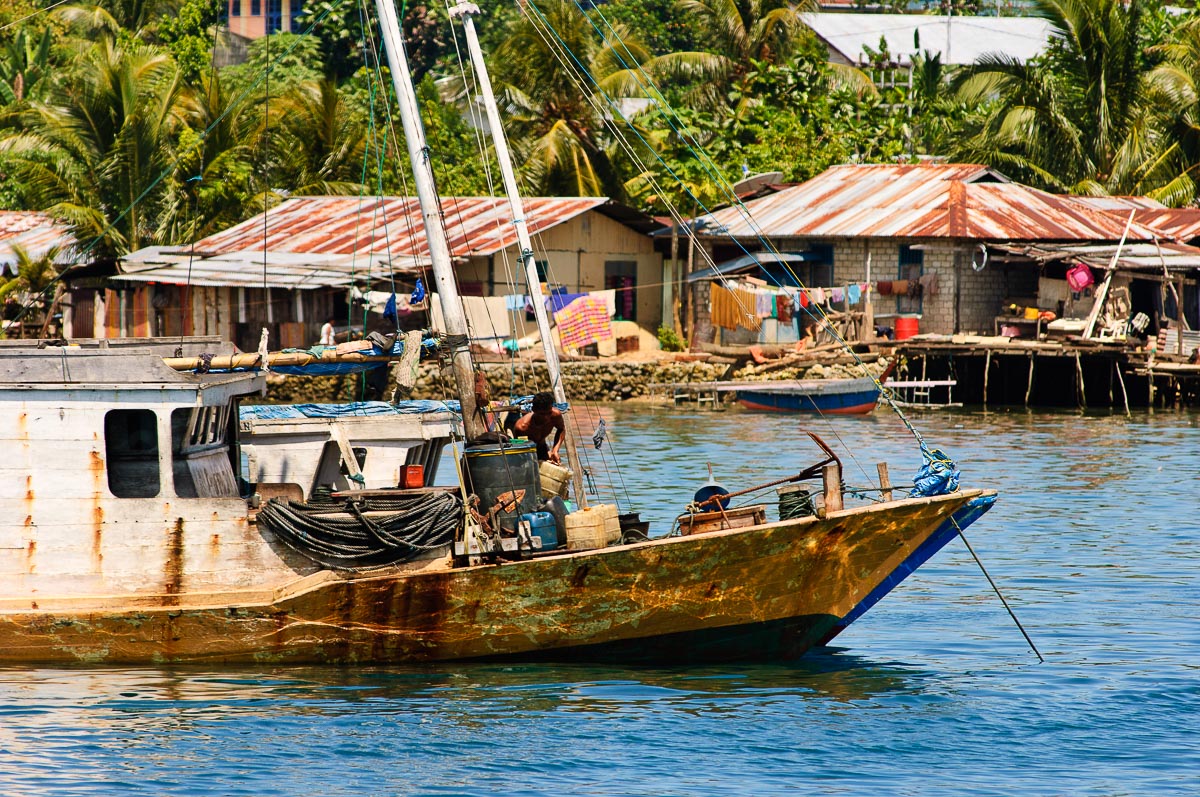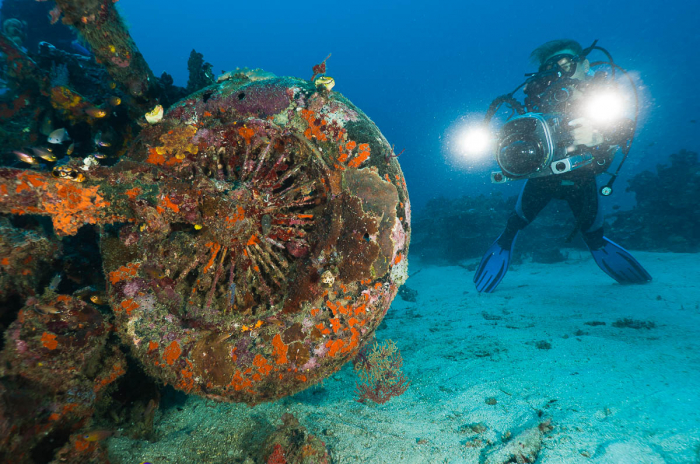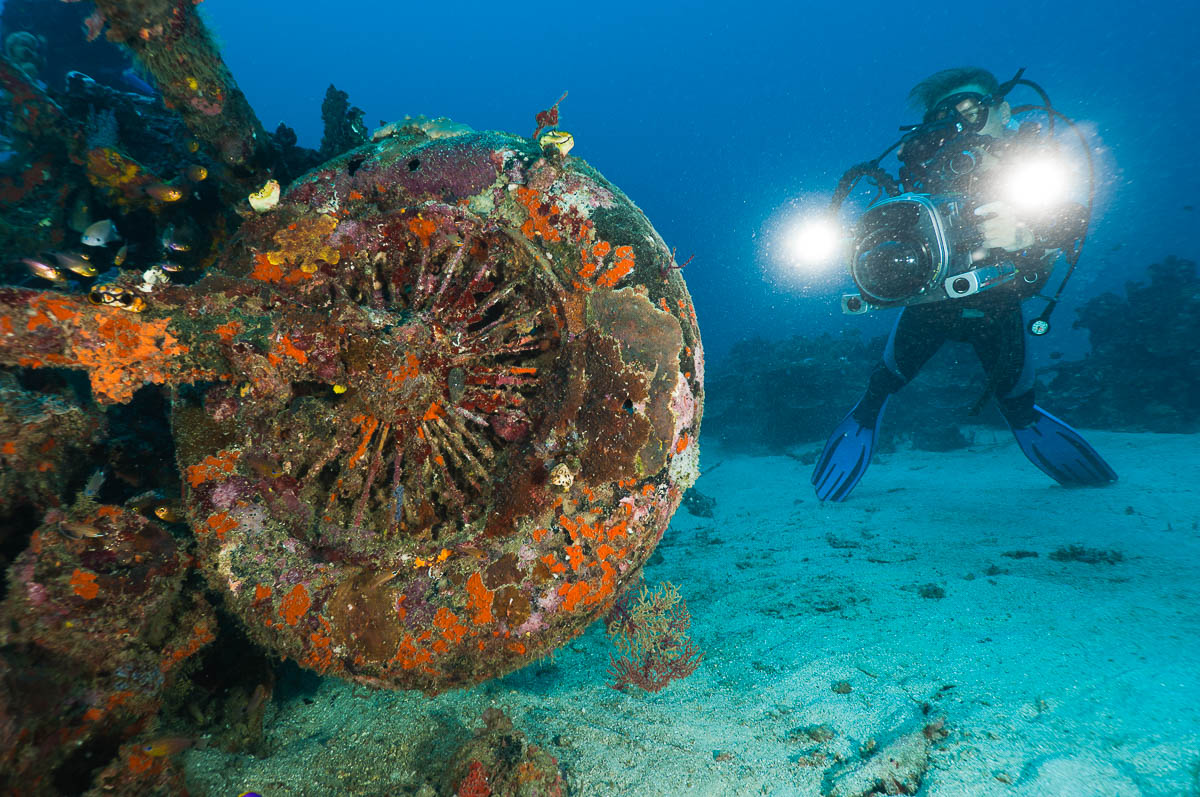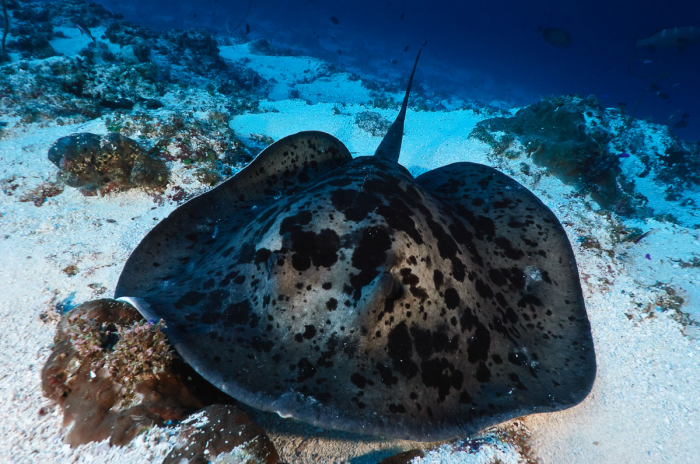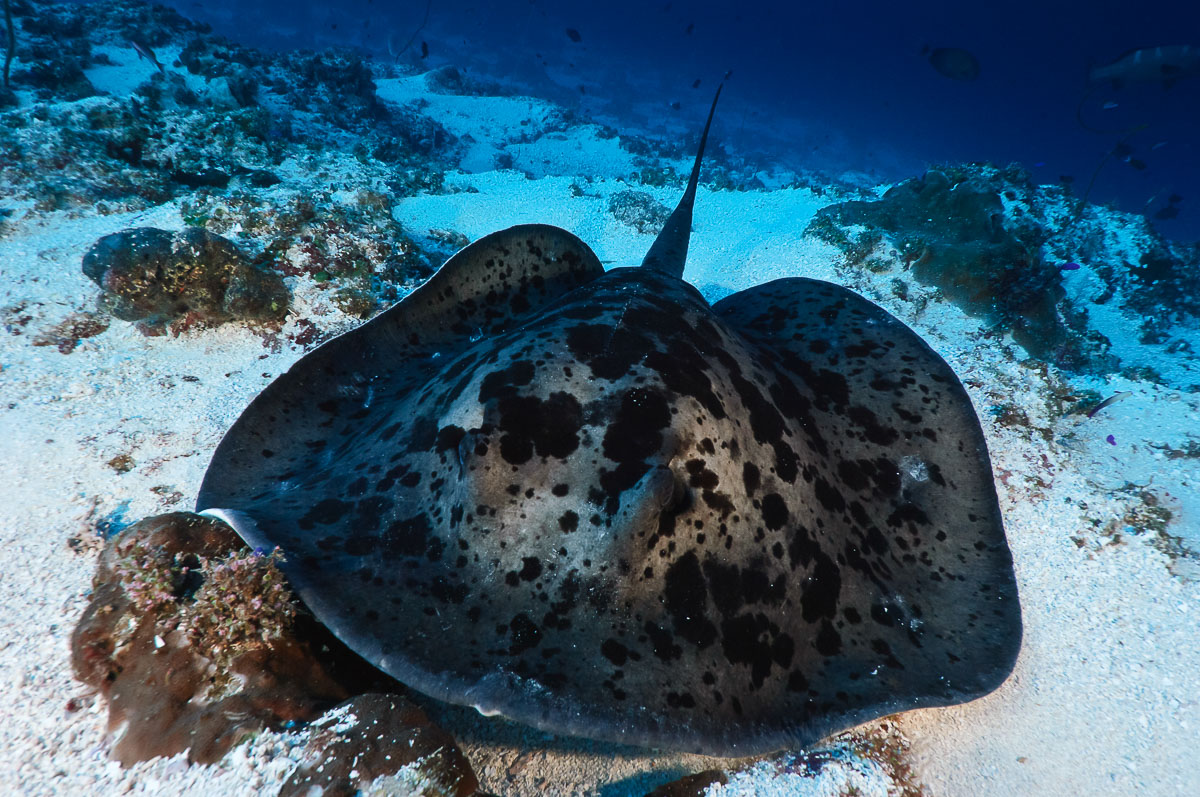 Diving Environment
Type
Reef and wreck diving
Diving Season
Year round, but most liveaboards visit from June to October
Top tips

Non-divers can easily observe the whale sharks from the surface, and even several of Manokwari's smaller wrecks.

Many liveaboards in this region organise shore excursions to see the stunning Bird of Paradise. Over 30 species can be found in West Papua.

If you have some free time in Manokwari, you can arrange a trip into the Arfak mountains in search of the largest butterflies on the planet.
About Cenderawasih Bay
Cenderawasih Bay lies in Indonesia's farthest eastern waters - go any further, and you'll find yourself in Papua New Guinea! This curving coastline is home to crystal clear water, and a never-ending, unspoiled sandy coast, dotted with swaying palms. To the west lies the Bird's Head Peninsula, and its Vogelkop Montane Rain Forests Ecoregion. This massive preserve contains more than 2.2 million hectares of dense, tropical rainforest. And, its coast is dotted with thriving coral reefs. The mouth of Cenderawasih Bay opens northward into the open Pacific Ocean. That's why it's home to so many large pelagics.
Though the region is slowly opening up to tourism, the residents of Cenderawasih's villages are living much as they have for hundreds of years. Local communities have little knowledge of the outside world, and in most cases, they still practice subsistence farming and fishing. In addition to scuba diving, this area is famous among intrepid birders. The name Cenderawasih means Bird of Paradise in Indonesian. Next to the whale shark, these colorful winged dancers are Western Papua's most famous residents. While they were once hunted for their vibrant plumage, today they are an important source of income for locals, drawing eco-tourists from around the globe.
Getting there
Because this region is so remote and expansive, liveaboards are your only real option. Depending on what type of adventure you're after, you may prefer to combine your trip with a tour through Raja Ampat's northeast. These expeditions typically depart from Sorong. If you'd rather just stick to Cenderawasih, liveaboards depart from several ports within the bay, including Manokwari, Nabire, and Biak.
No matter which itinerary you choose, getting to Cenderawasih will take a little bit of work. But, it's well worth the extra effort! Nearby airports in Ujung Pandang and Jayapura offer easy to catch connections to Manokwari and Biak. Nabire airport is also easily accessible, with direct flights from Jakarta and Ambon. Most visitors in Indonesia enter the country through Jakarta, Manado, or Denpasar.
If traveling to Cenderawasih sounds like a lot of work, keep in mind that its remote location is what keeps the tourist hordes away. And, you are nearly guaranteed to fly through some of Indonesia's most scenic areas for scuba diving. So, if you want to break the trip up, you could always sneak in an extra dive day or two while you enjoy a multi-day layover.
Click here for more information on how to get to Cenderawasih Bay and Manokwari.
Where to stay
Several years ago a handful of homestays and land-based dive centers opened around Cenderawasih, but currently, liveaboard diving is the best way to explore the area. And, whether you prefer sailing on a traditional wooden phinisi or soaking up some creature comforts aboard a luxurious, modern yacht, this area won't disappoint.
You should plan for at least 7-10 days of diving if you're hoping to explore the very best of Cenderawasih Bay. Trips that incorporate Raja Ampat often run longer, with many voyages lasting 10-12 days, and racking up more than 30 tanks! When selecting an itinerary, keep in mind that the first and last days of most trips are "dry" or non-diving times.
Seasons and weather
Eastern Indonesia and the Papua provinces have two distinct rainy seasons. The first, during July and August, falls during the liveaboard season. During these months, you can expect a few hours of rain every day, especially during the evening, and high winds at sea. That's why so many liveaboards leave their more exposed routes in the south to focus on Cenderawasih's protected bays during this time of year. The second rainy season, in November and December often brings poor conditions including heavy tropical downpours, strong winds, large swell, and lower visibility thanks to warming waters and plankton blooms.
While water temperatures in this region range from 27-30C, the best diving and liveaboard season coincides with the cooler months. Keep in mind that cold water can often mean more big fish like trevally and sharks, and improved water clarity due to a reduction in plankton. 
If Cenderawasih's resident whale sharks are a big focus for your trip, worry not. They are present all year round, regardless of weather and diving conditions.
---