Scuba diving in
Padangbai and Candidasa
Explore some of Bali's best muck diving in Padangbai, dive exciting offshore sites or simply laze by your pool at one of Candidasa's coastal resorts
Highlights
Explore the nearby islands of Mimpang, Tepekong and Biaha
Go muck diving at the Padangbai Jetty and hunt for amazing critters
Dive Nusa Penida and Lembongan for manta rays, sharks and turtles 
Encounter mola mola during the cold-water season
Tucked away on Bali's east coast, these two relaxed towns are ideal for visitors who want to explore some of Bali's best diving, but prefer to avoid the touristy towns of the south. The diving at Padangbai and Candidasa focuses on several offshore dive sites, as well as some of Bali's best muck diving just north of Padangbai itself. Both destinations also offer easy access to the current-fuelled diving of Nusa Penida and Nusa Lembongan.
Diving at Padangbai and Candidasa
Hawksbill turtle

Year round

Schooling reef fish

Year round

Giant frogfish

Year round

Ghost pipefish

Year round

Plentiful reef life

Year round
Diving in Candidasa and Padangbai focuses on the three offshore islands of Gili Mimpang, Gili Tepekong and Gili Biaha. All three dive sites have beautiful reefs, swirling currents and plenty of fish life and are definitely worth taking several days to explore! Macro-lovers are also well catered for with some incredible muck diving in Padangbai.
The rocky outcrops and fast currents of Gili Mimpang are a fantastic place to see sharks, turtles, cuttlefish, and schools of small fish. And mola mola are often seen in the deeper sections during the summer months! Gili Tepekong also has plenty of fish life concentrated at a dive site known as 'The Canyon'. Here a jumble of boulders drops down into deeper water, encouraging a fish 'soup' of sweetlips, barracuda, goatfish and more. Gili Tepekong has several small caves with resident whitetip reef sharks and some beautiful coral bommies. The last of the islands - Gili Biaha - is well known for its walls and overhangs.
Muck diving in Padangbai
Several of Padangbai's dive sites, located around the headland, offer regular encounters with sharks, turtles, and friendly cuttlefish. But it's Padangbai's nearby reef and jetty dive site which have gained a reputation for offering some of the best muck diving in Bali. Visitors to these dive sites can often find sought after subjects such as Rhinopias, and both mimic and blue-ringed octopus. Sightings are especially common during and after the cold-water season.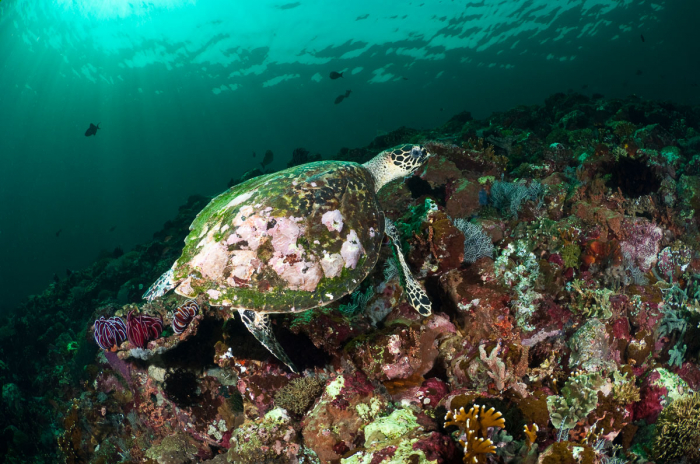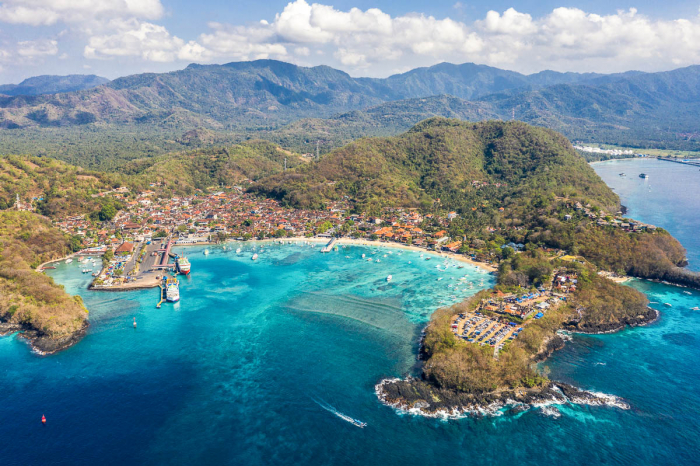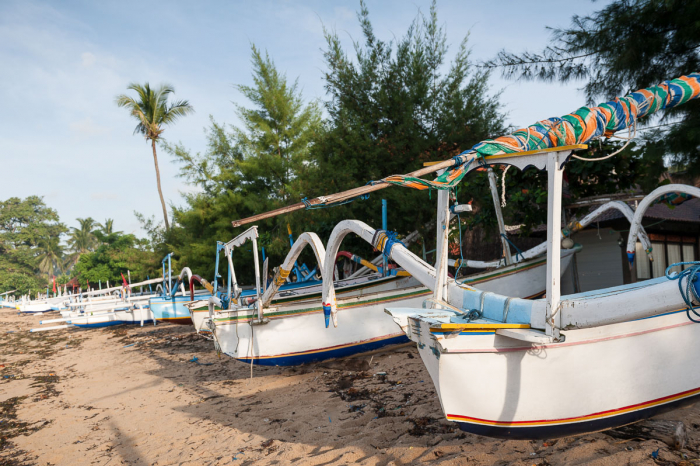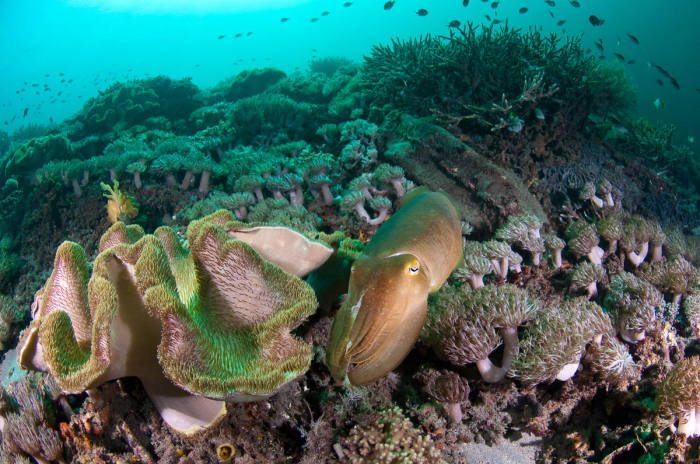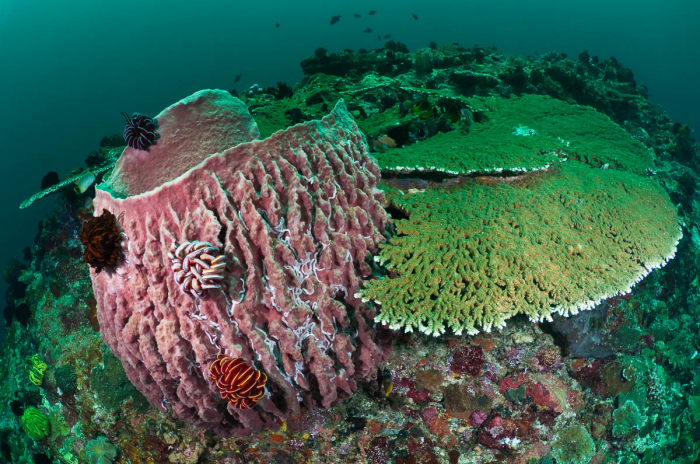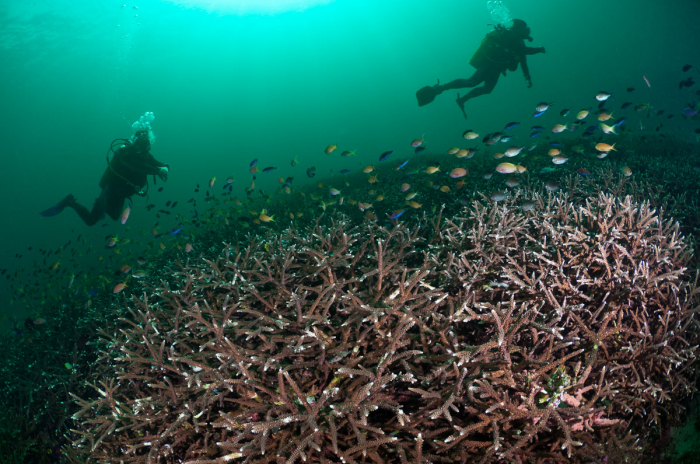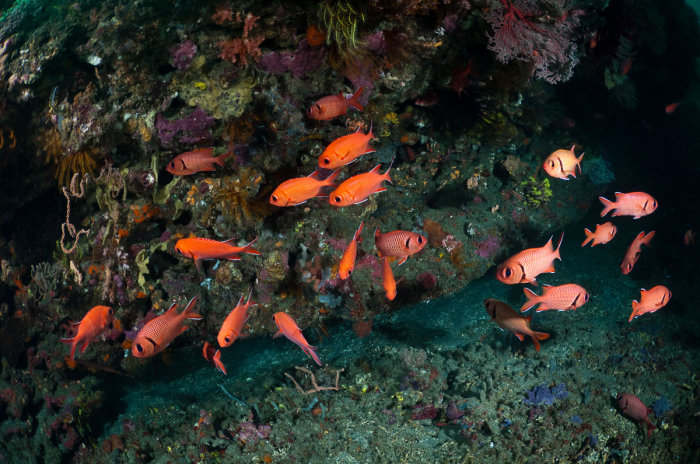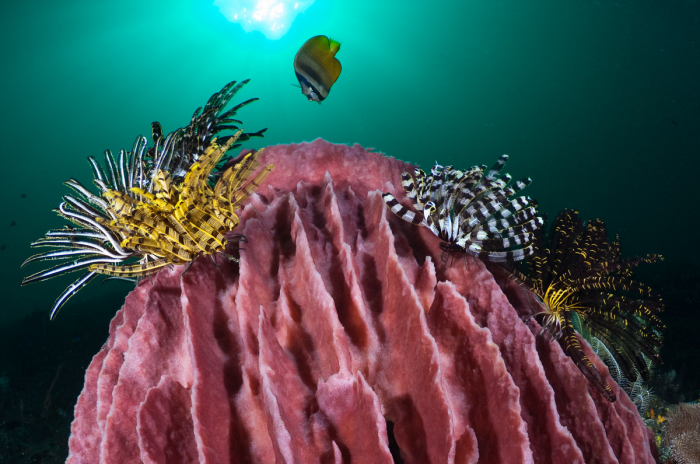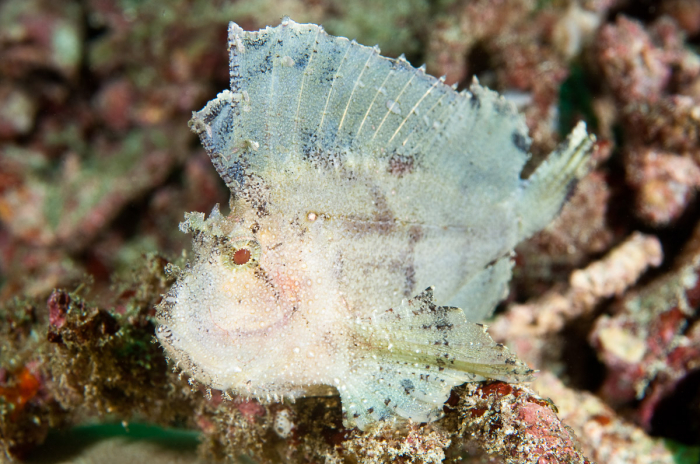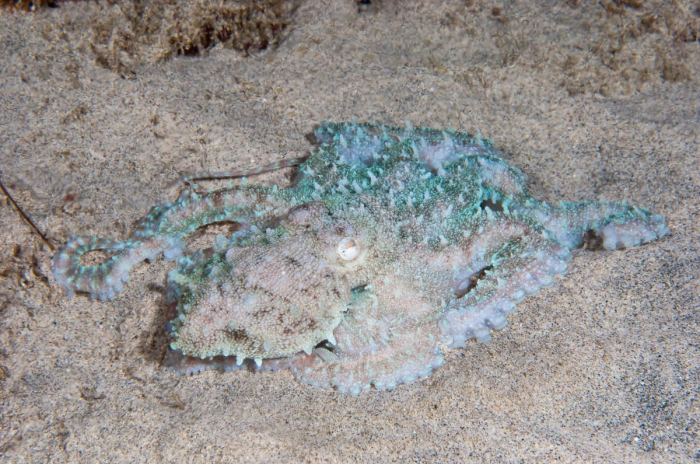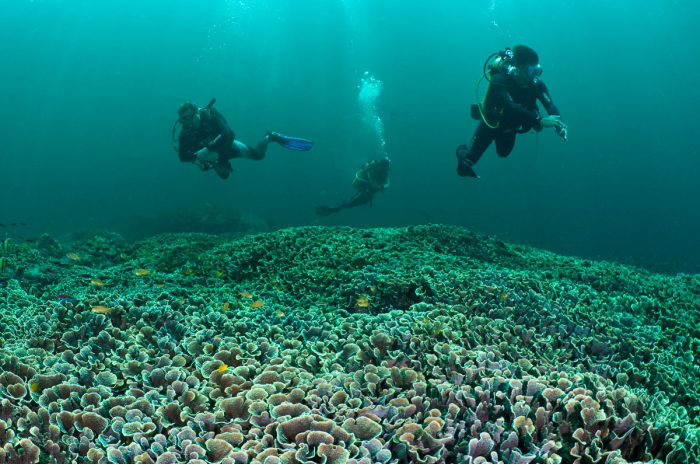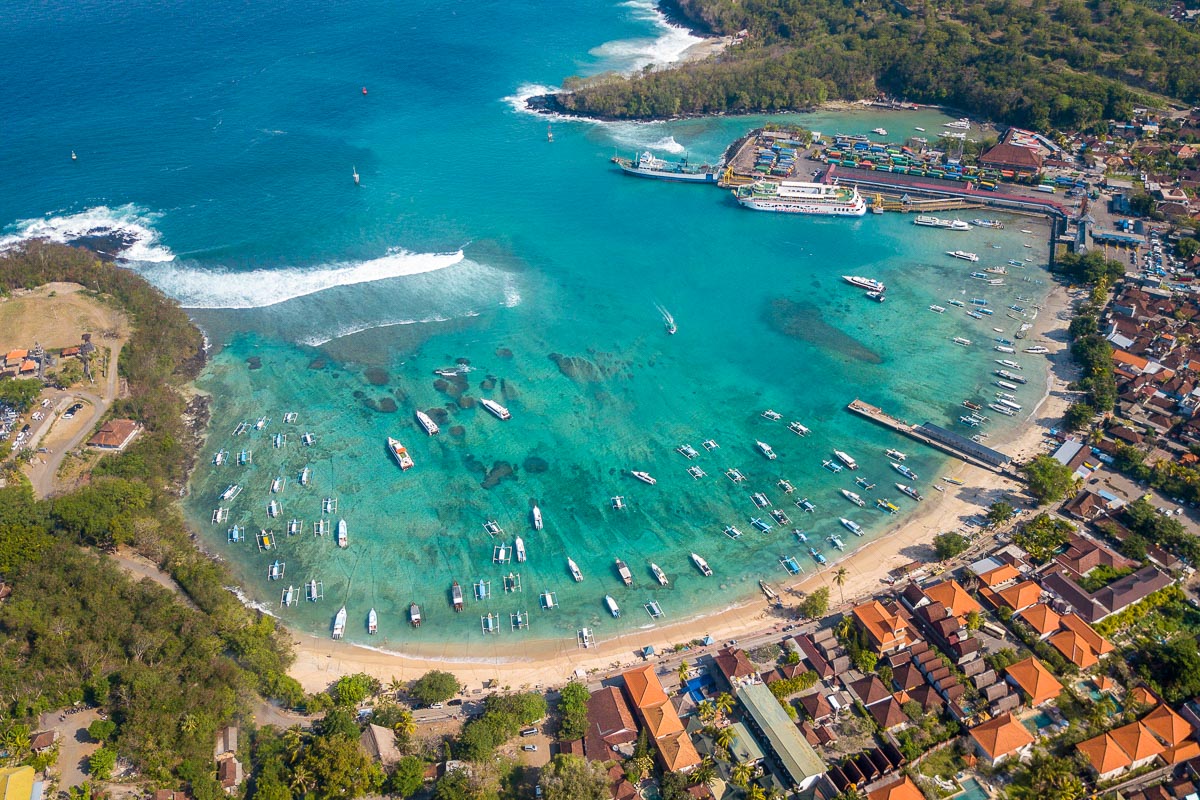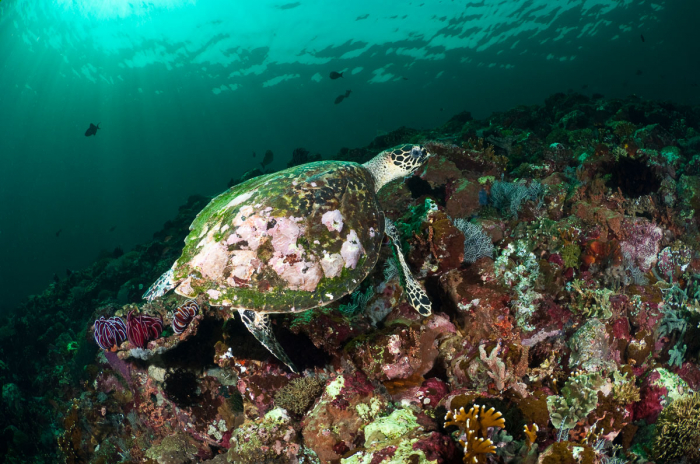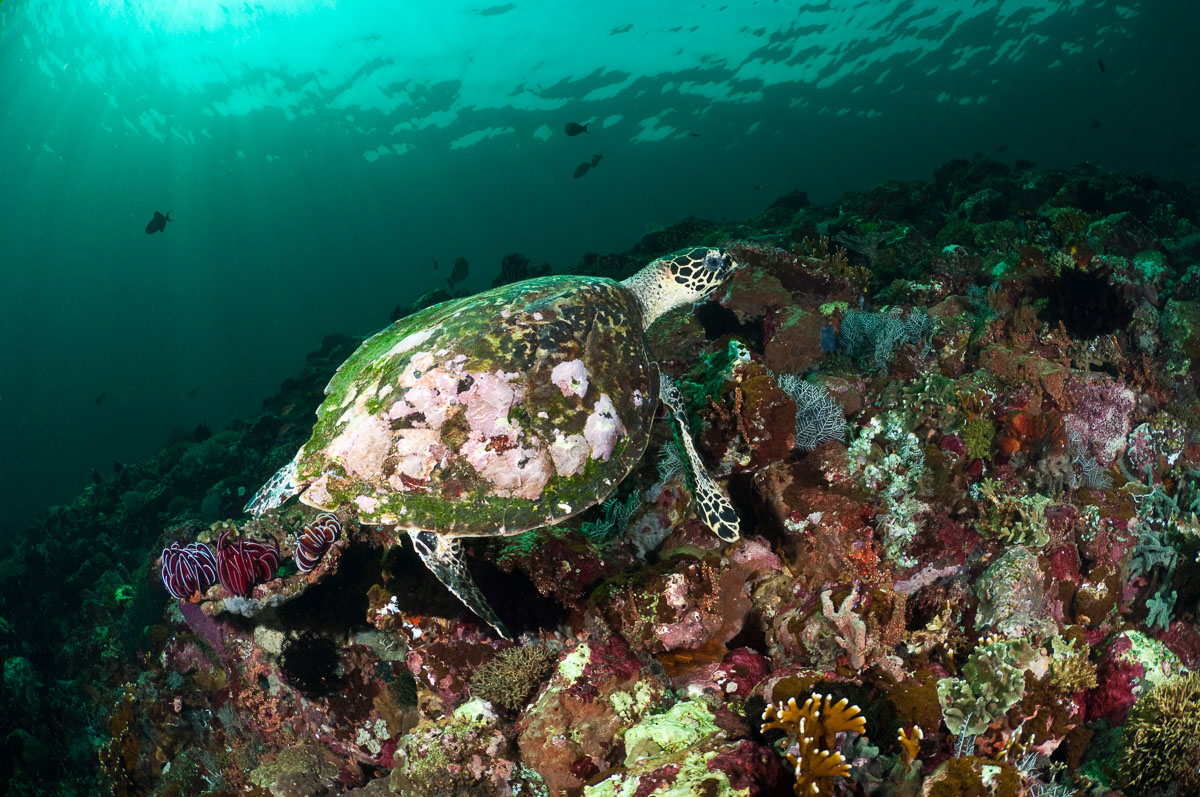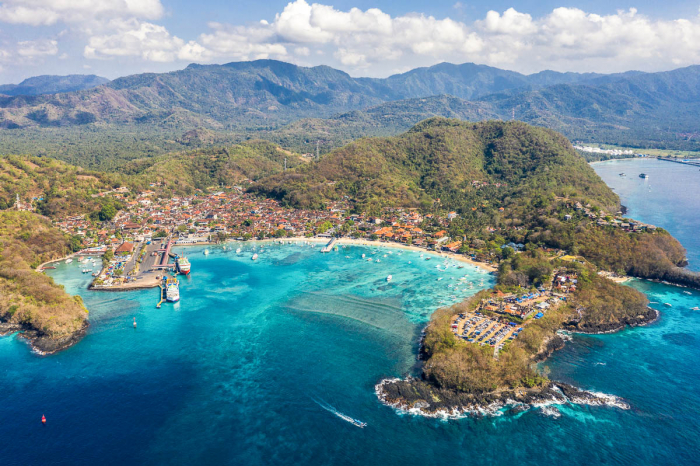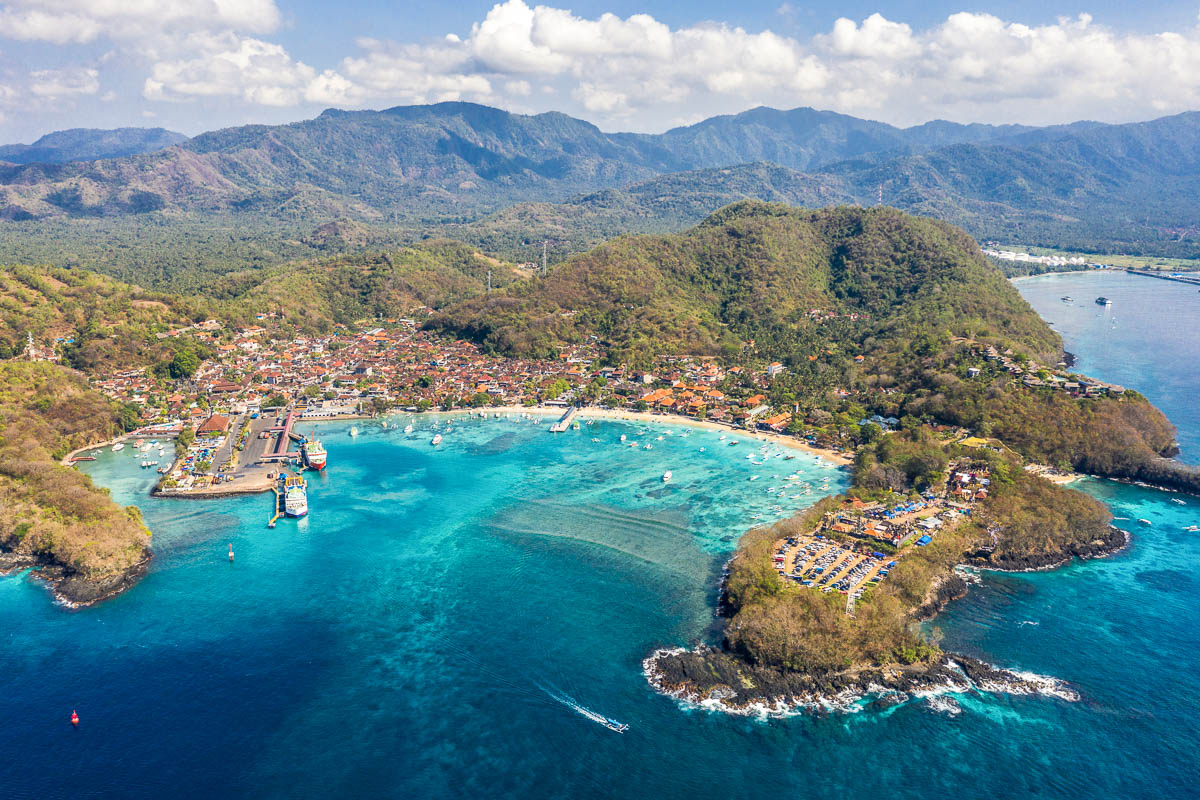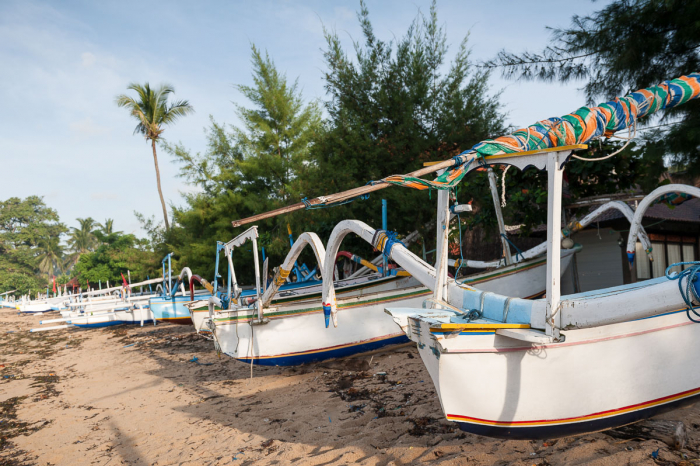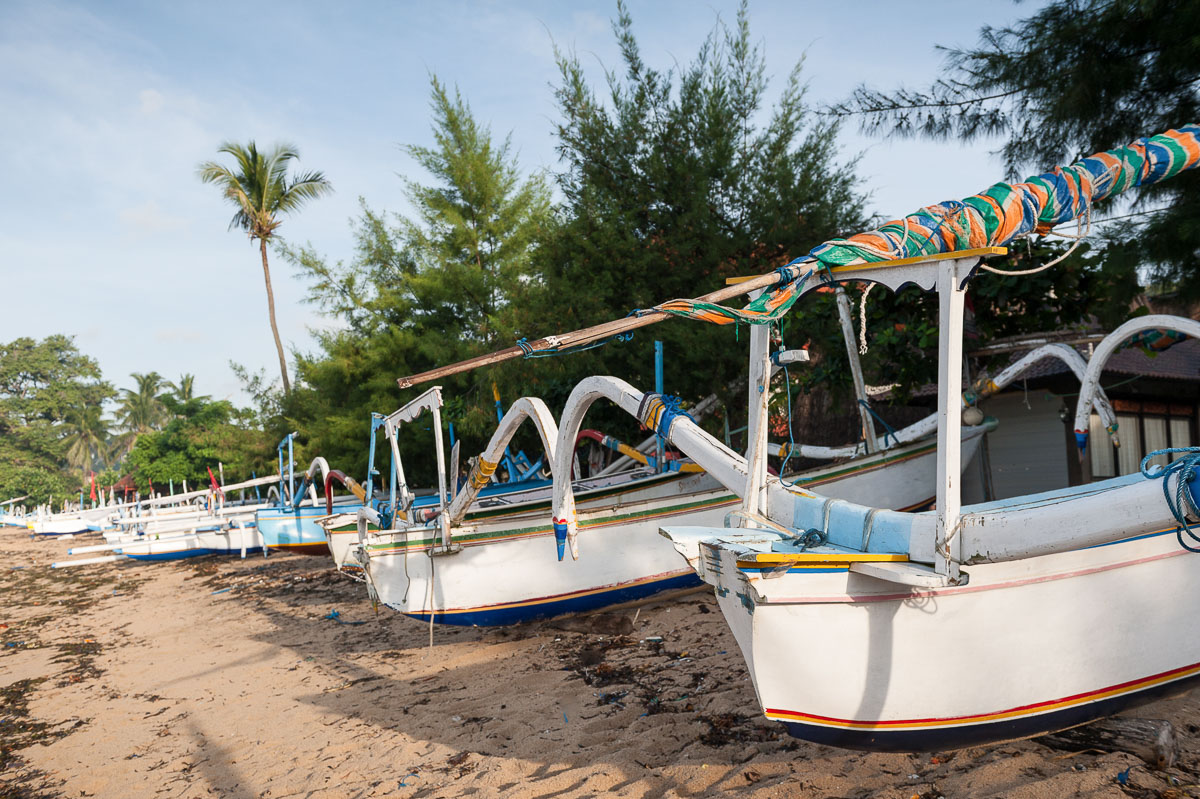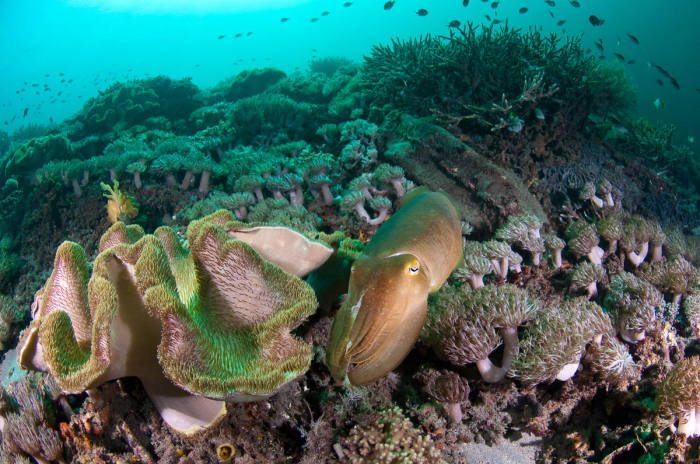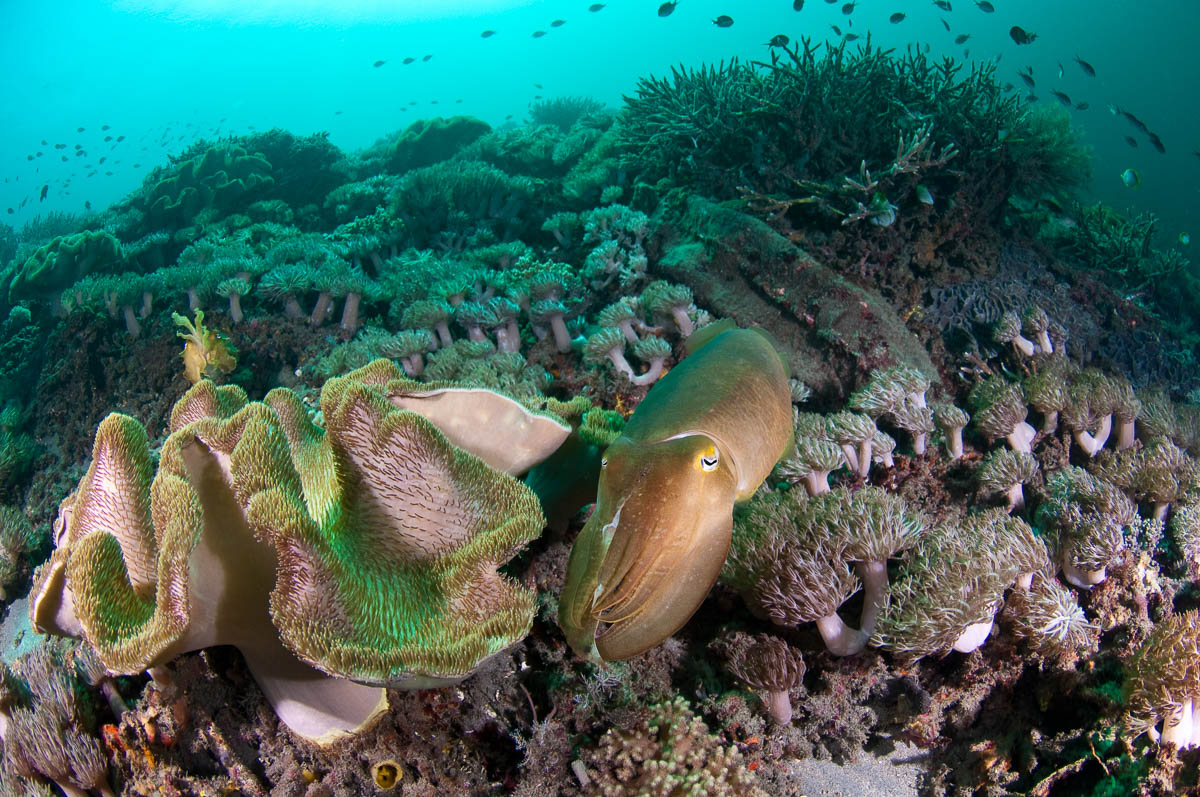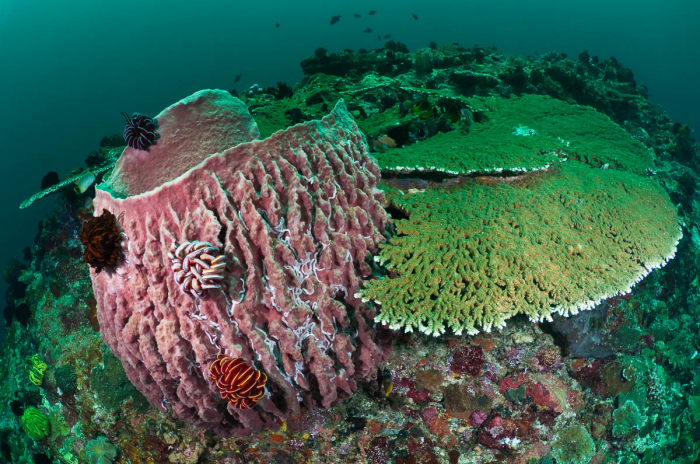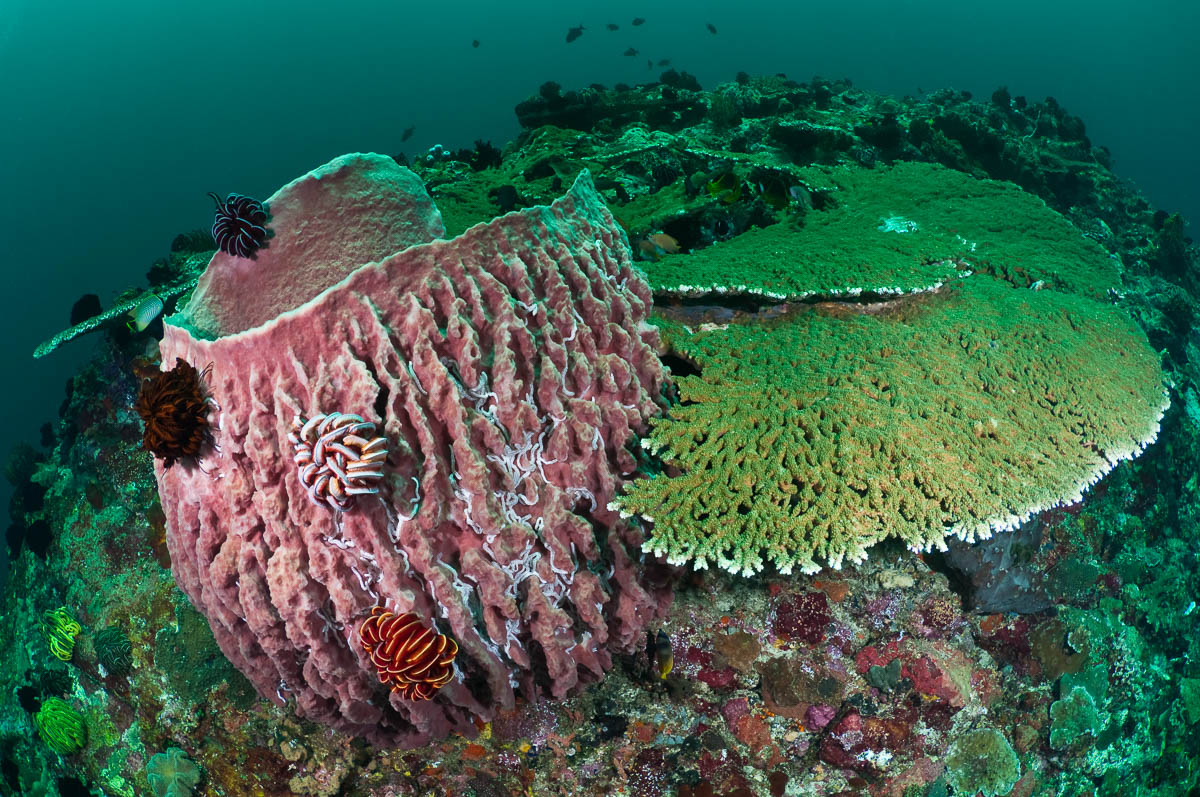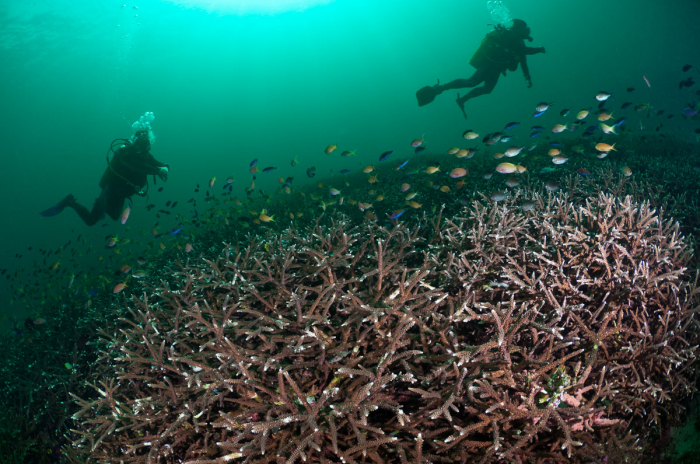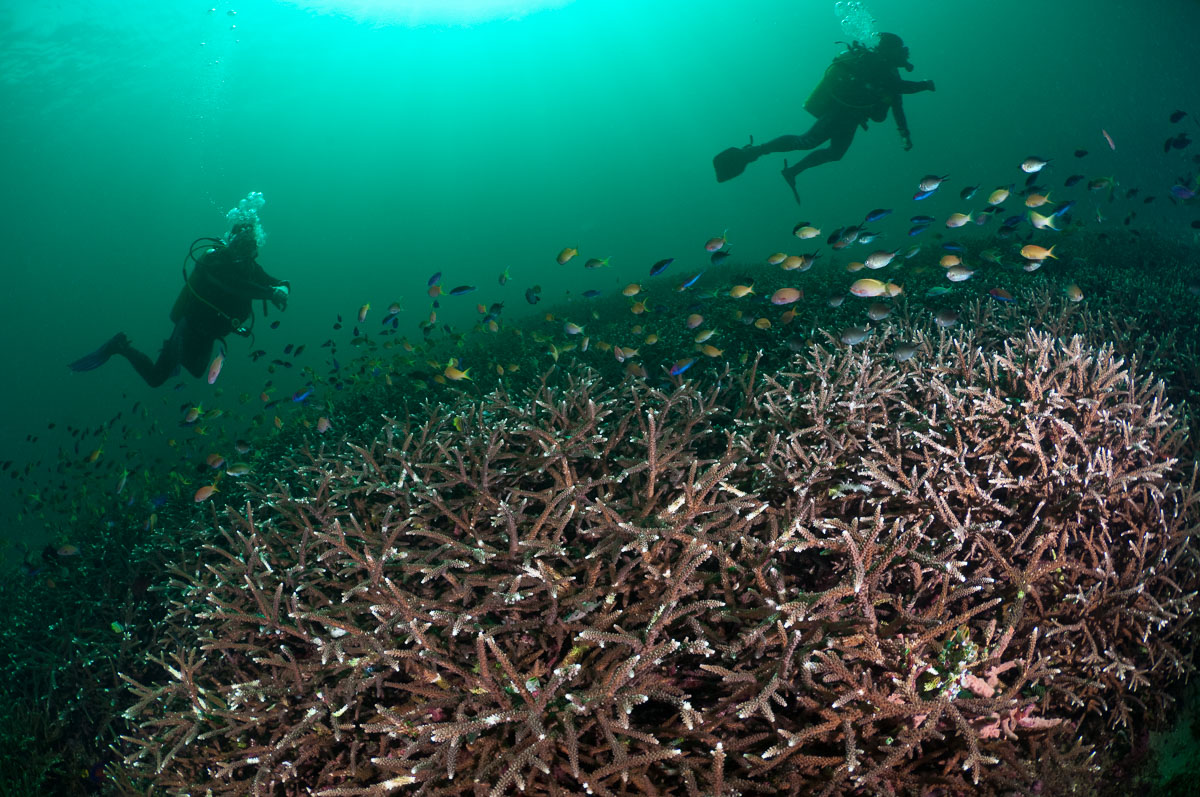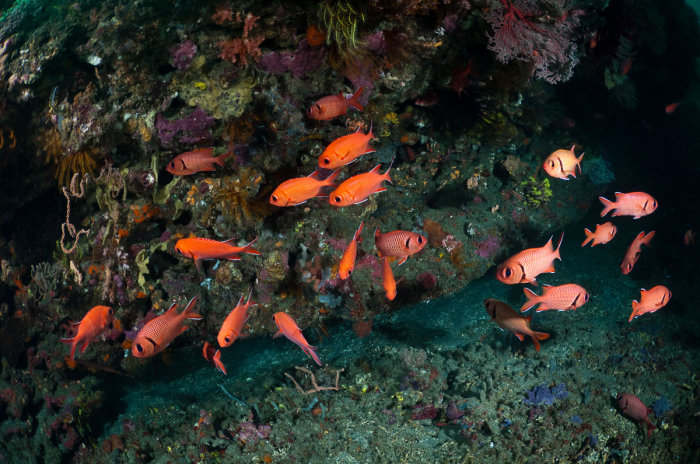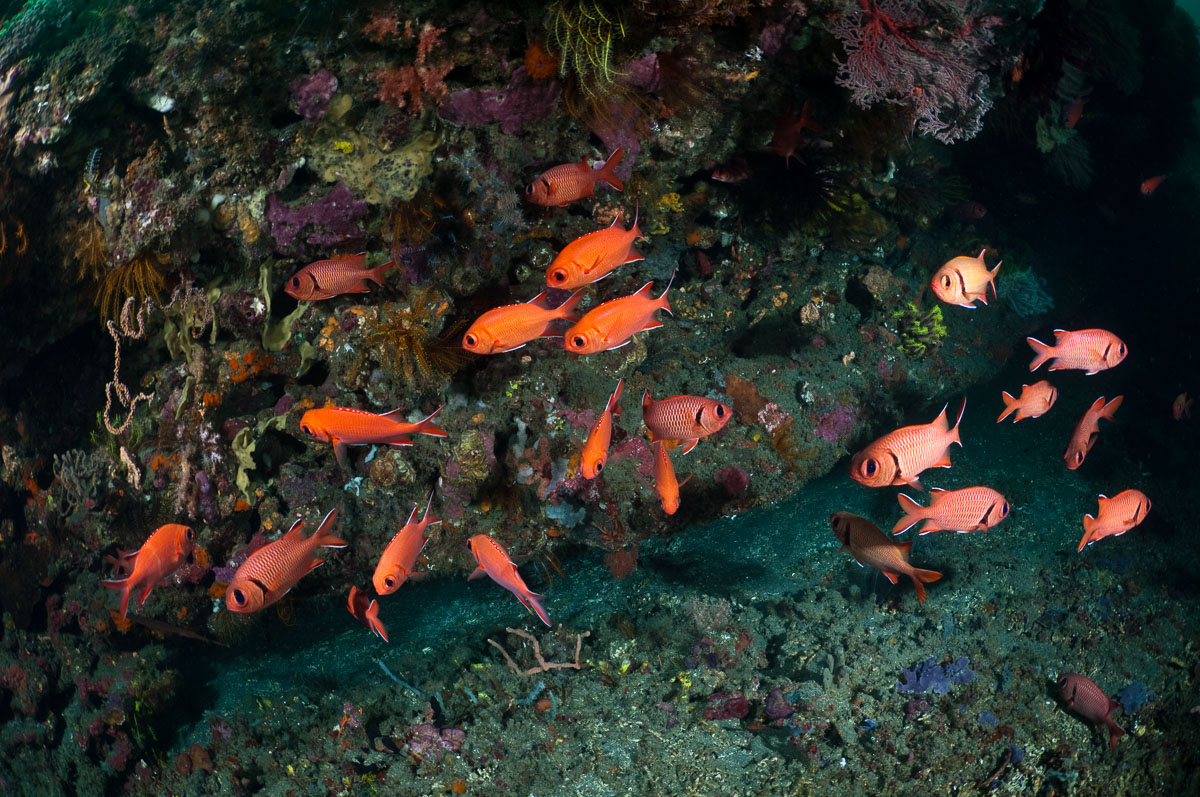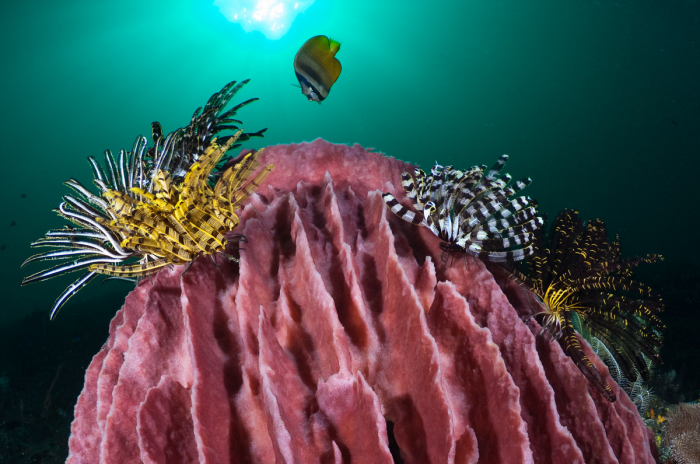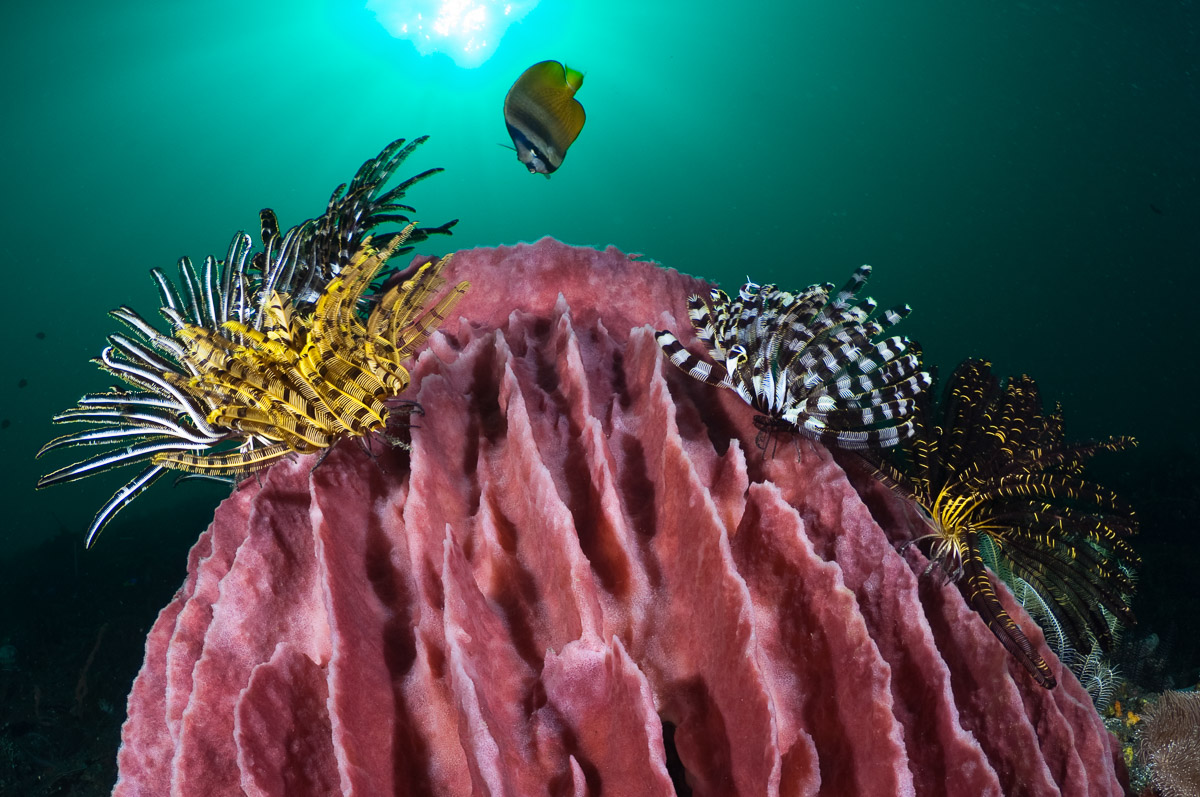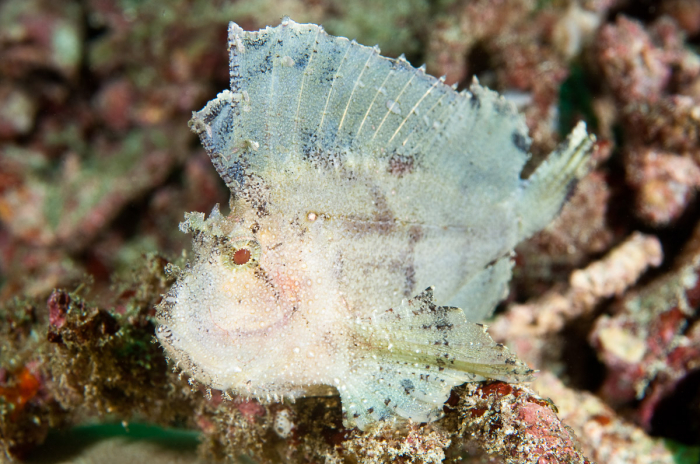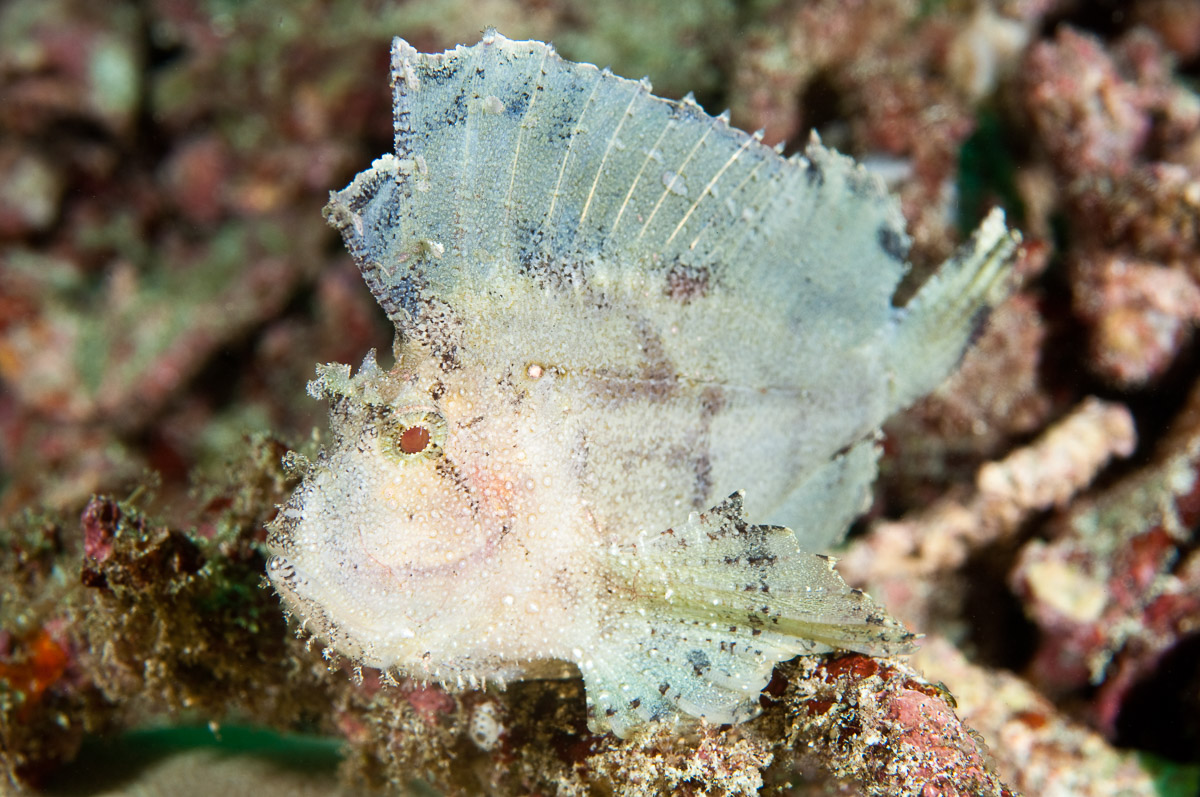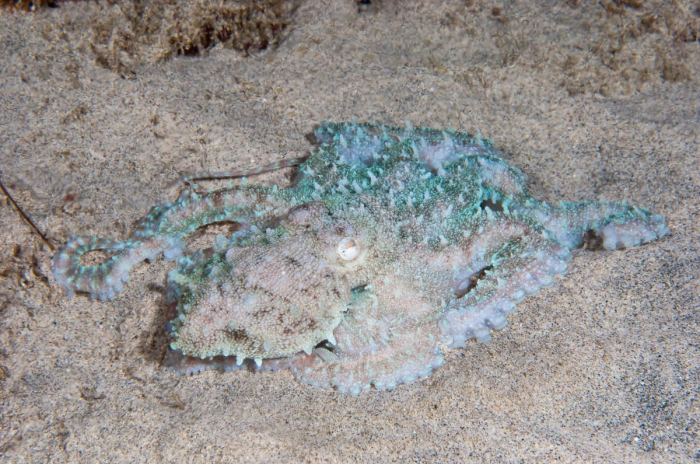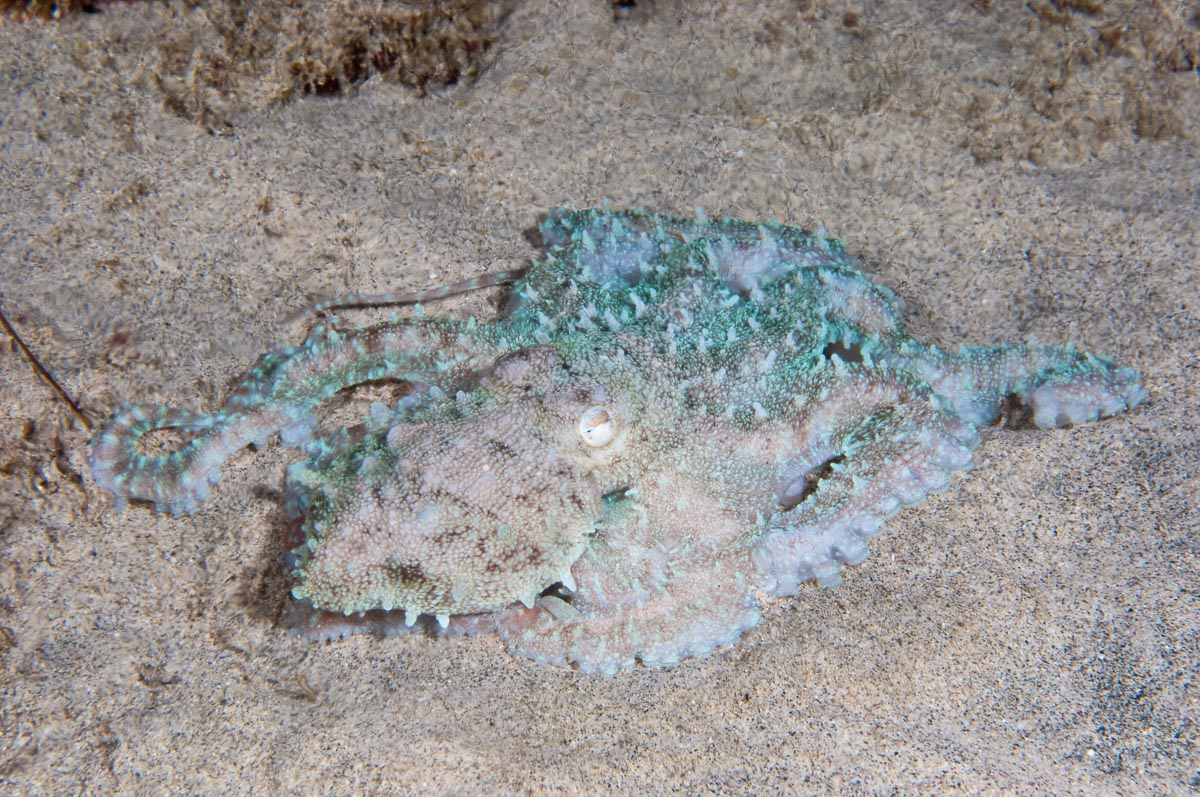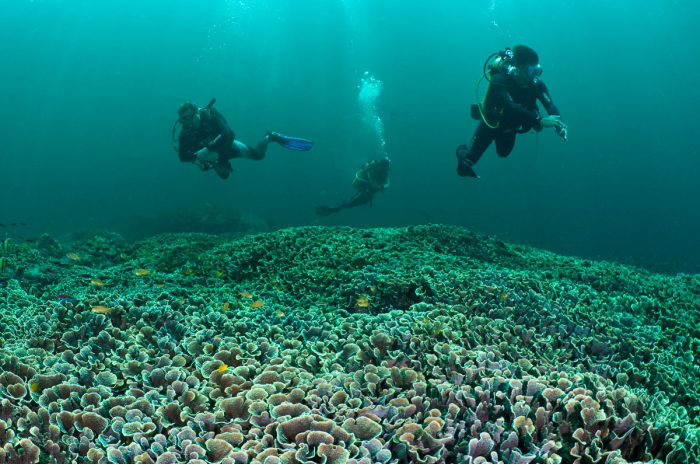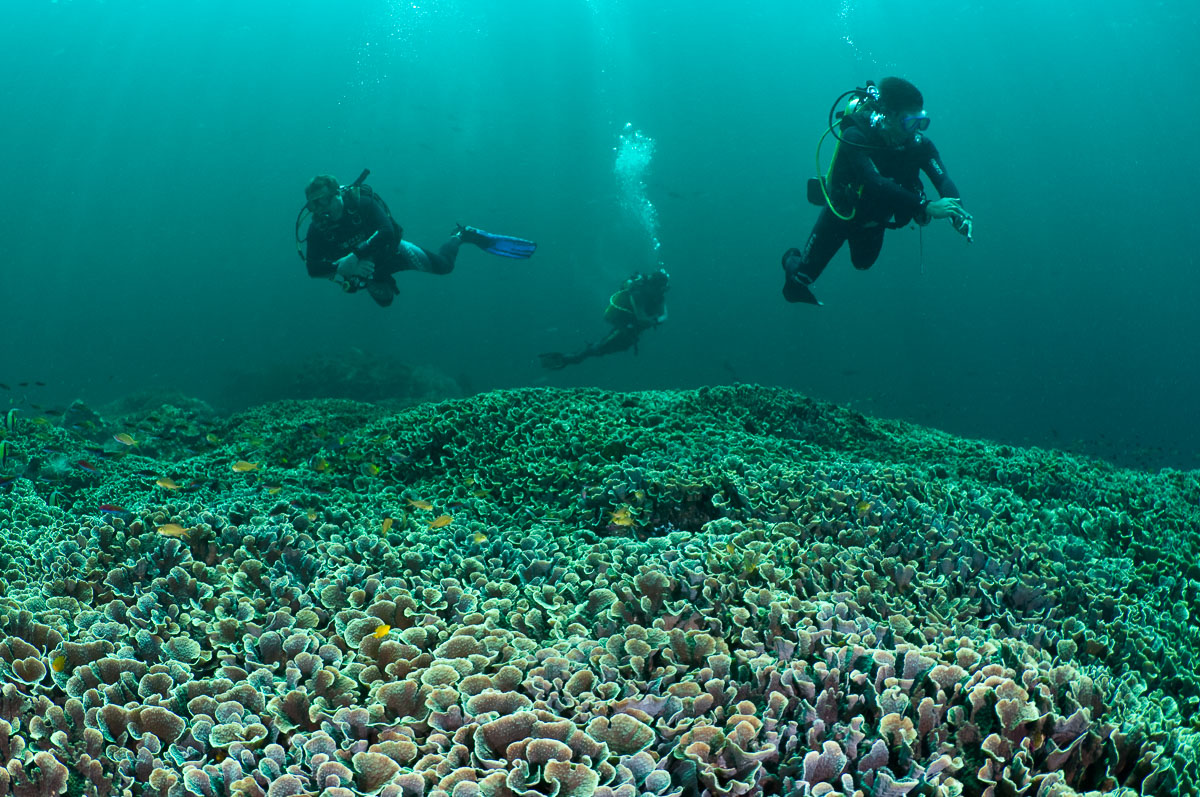 Diving Environment
Type
Reef diving, muck diving
Level
Beginner upwards, although some sites can be challenging
Diving Season
Year round - June to September is best for bigger fish
Top tips

Book a day trip to visit the Bali Aga village at Tenganan - a unique insight into Bali of old.
Make sure you try Babi Guling - Balinese roast suckling pig - which is particularly good in Karangasem.
Consider combining a trip Padangbai with a stay in the Gili islands, or Amed and Menjangan.
About Padangbai and Candidasa
The small town of Padangbai lies around one-hour northeast of Kuta. Padangbai is a great destination for tourists that appreciate a laid-back vibe and relaxing beach. The area is also a natural harbour and doubles as a port for ferries and transfers to Lombok and beyond. Along the beach road are a string of small hotels, shops, and restaurants. Padangbai's dive centres are also located here, offering diving day trips to the local islands and across to Lembongan and Penida.
Further along the coast is Candidasa, once a small fishing village but now a string of tourist developments that run for several kilometres along the coast. Candidasa offers plenty of dive resorts and choice in terms of tourist facilities – but unfortunately lacks a decent beach.
Aside from world-class diving, Candidasa and Padangbai offer plenty of cultural activities too. Both locations are close to some of Bali's most beautiful beaches, as well as traditional hillside villages, and several important temples that see lots of ceremonies.
Getting there
The superb diving in Padangbai and Candidasa lies just 1 - 1.5 hours away from Bali's Ngurah Rai airport. Resorts can book a transfer or guests can easily arrange a taxi to take them along the coast. Airport taxis can be expensive so we recommend arranging accommodation with your resort.
Candidasa and Padangbai can be easily combined with diving trips heading east or west. Ferries regularly leave from Padangbai's busy harbour to Lombok and the Gili Islands. Both Candidasa and Padangbai are also en route to Amed and Tulamben in the northeast.
Where to stay
Both Candidasa and Padangbai have a wide range of accommodation. Guests can find anything from budget hostels to villas, dive resorts and hotels. There are also many dive centres that have their own accommodation, or work in partnership with other resorts.
Most accommodation in Padangbai is located around the harbour, with a few other options on the hill behind the town. Candidasa's dive resorts, hotels and villas are strung out either side of the main road that runs along this stretch of coast. There is a larger range of accommodation in Candidasa, but for divers it is probably best to stay further west. This way you'll be closer to Padangbai's interesting local dive sites.
Diving seasons and weather
Like the rest of Bali, the dive sites around Padangbai and Candidasa can be dived all year round. But conditions do change dramatically according to the season. During the  wet season that runs from November to March, the water is warmer but visibility is less and storms can make diving the offshore islands more difficult. Conditions are much better during the dry season that runs from April to November.
Cold upwellings from June to September create the ideal conditions for mola mola around the offshore islands and some of the coastal sites. Deep water temperatures can drop as low as 18C during these summer months but the shallow water normally stays above 24C.
---
Padangbai and Candidasa dive resorts