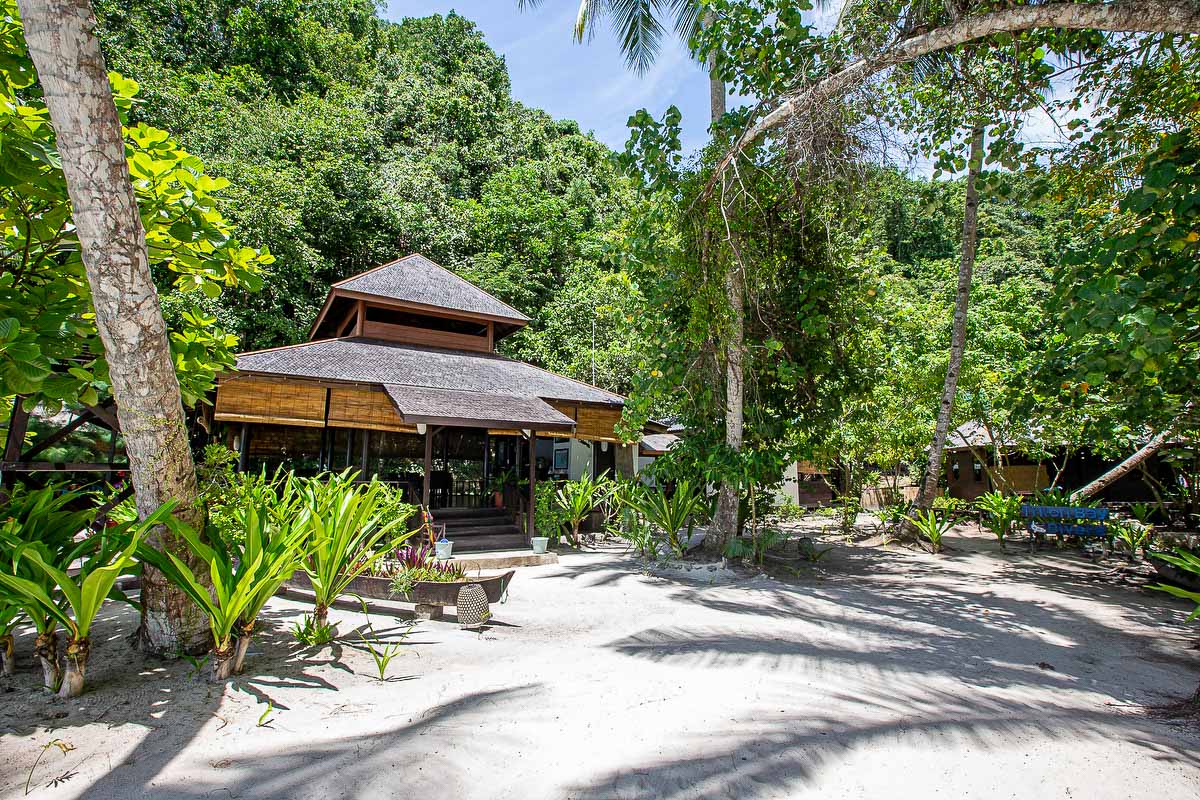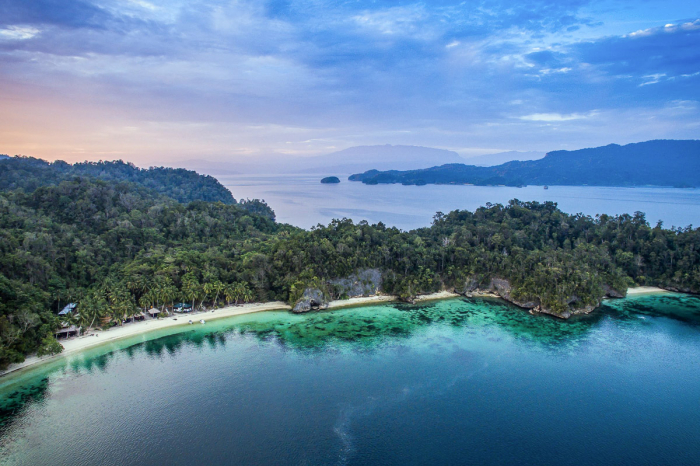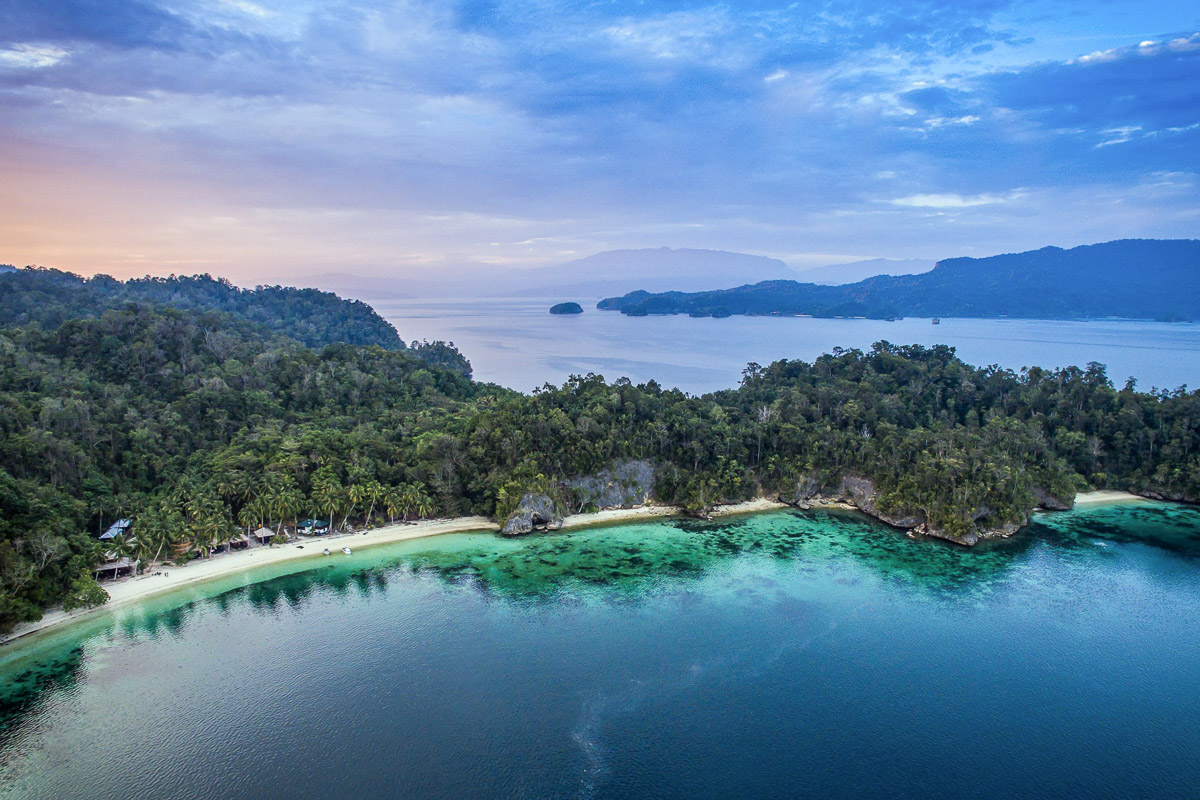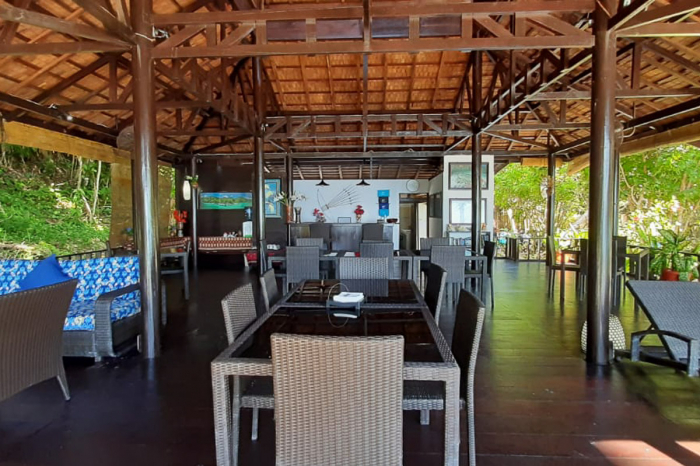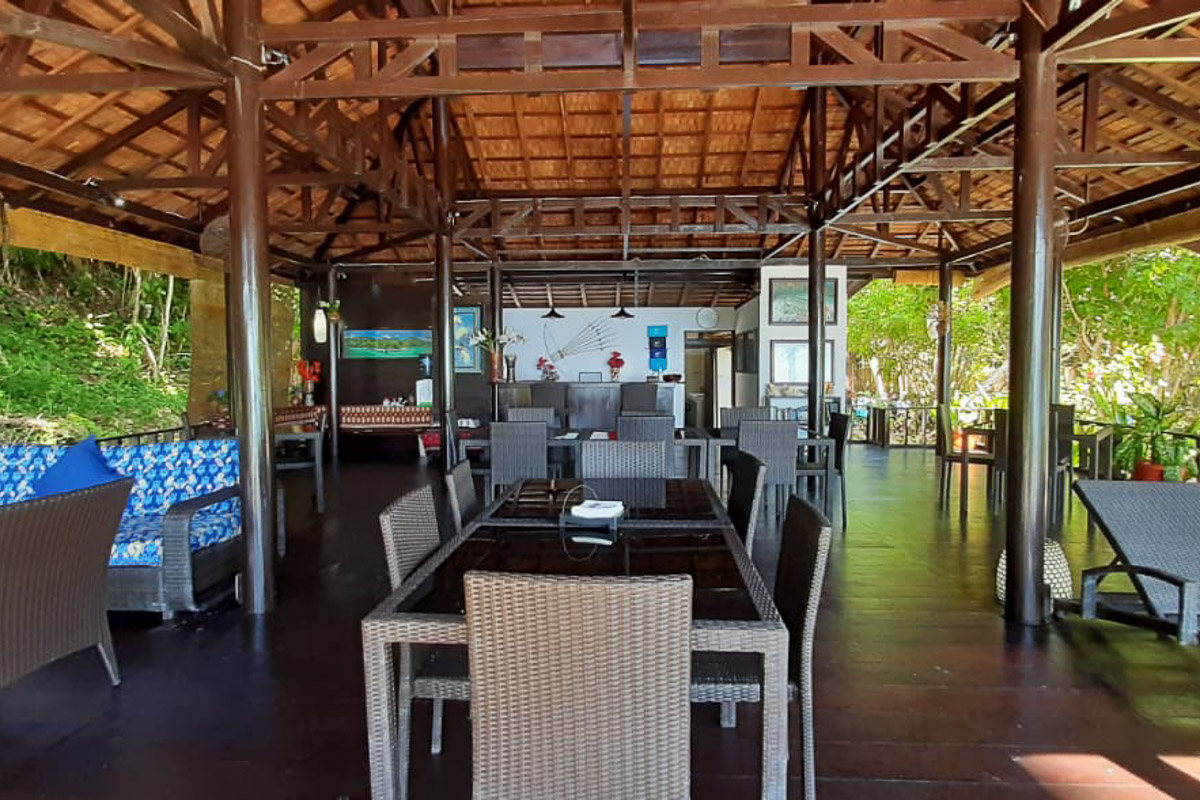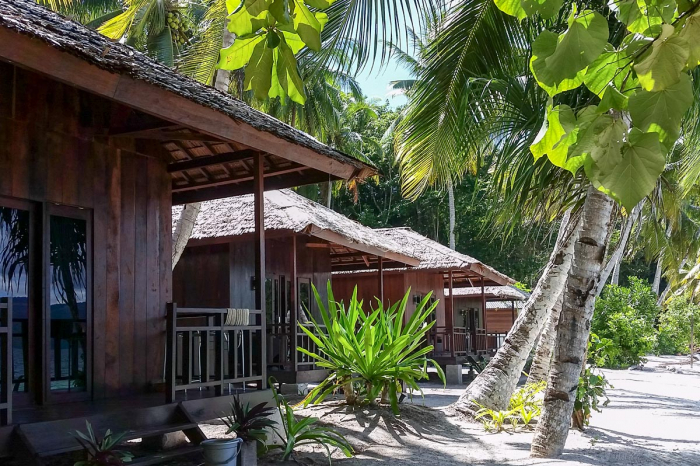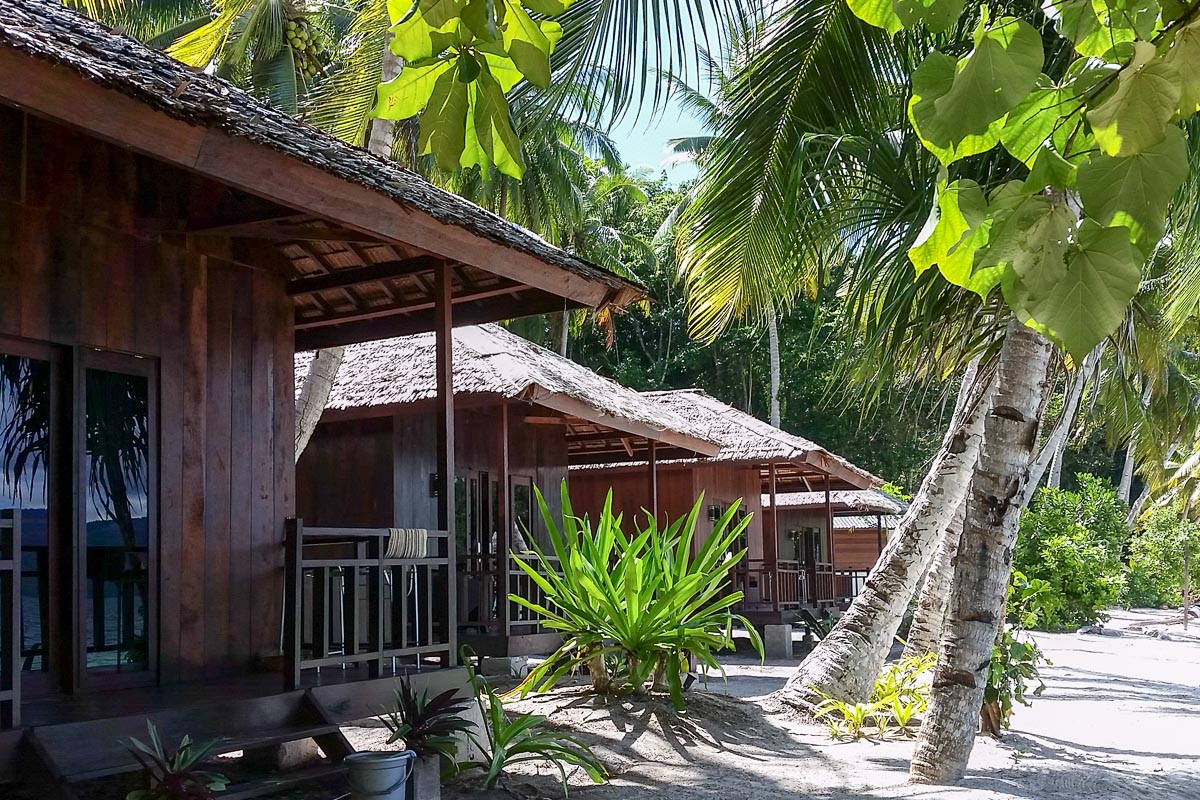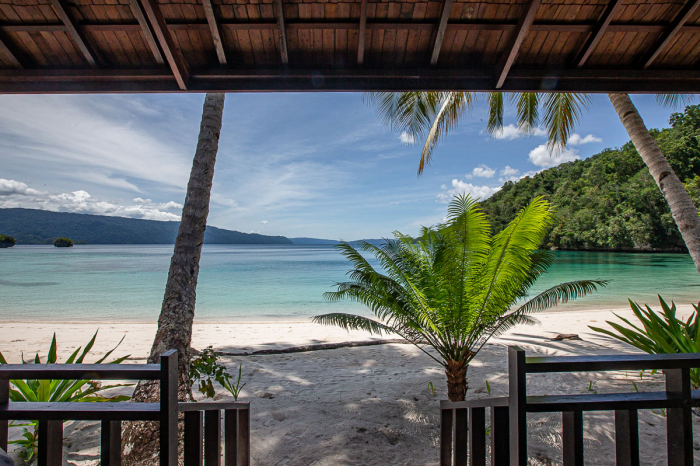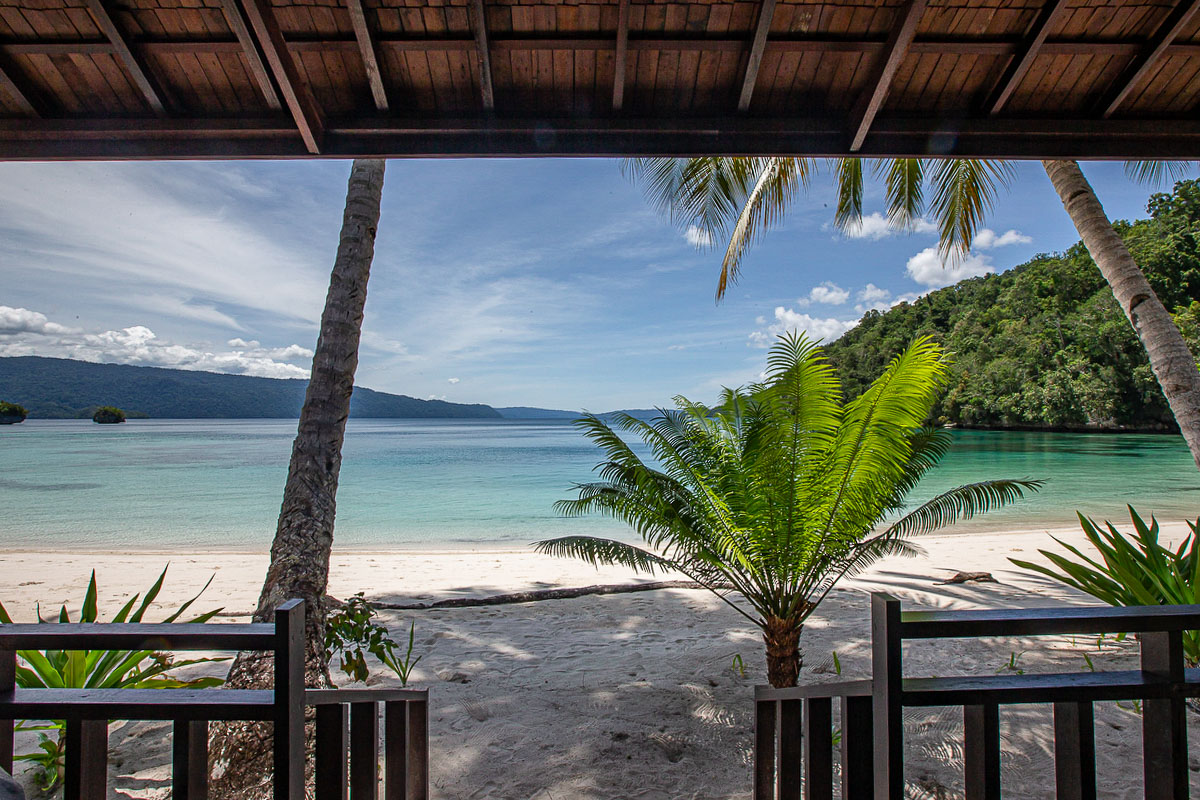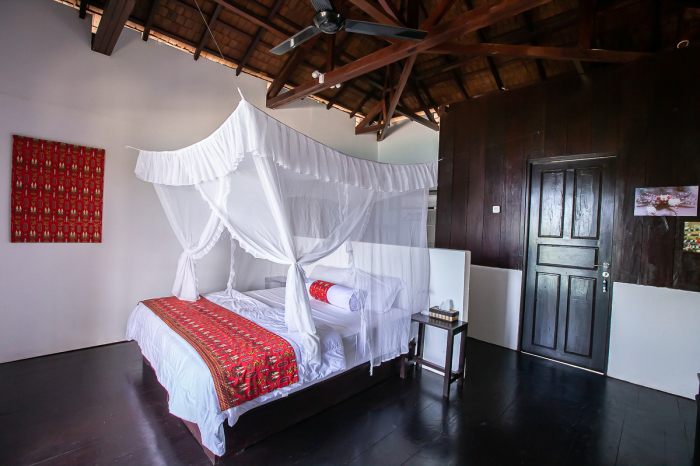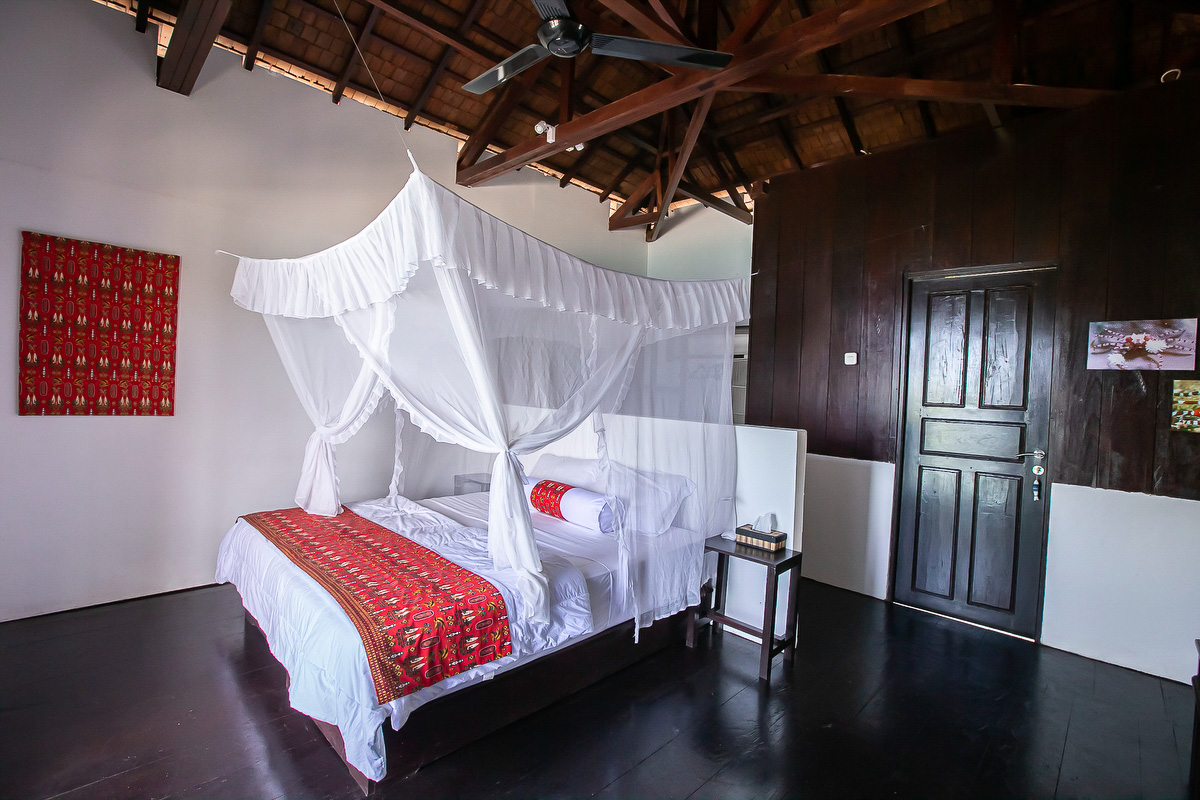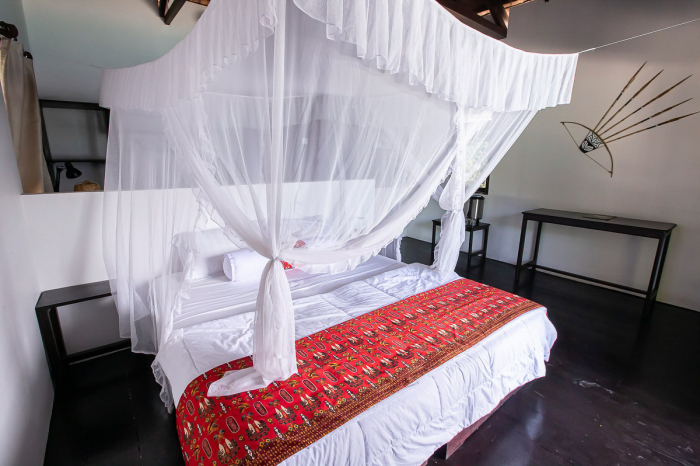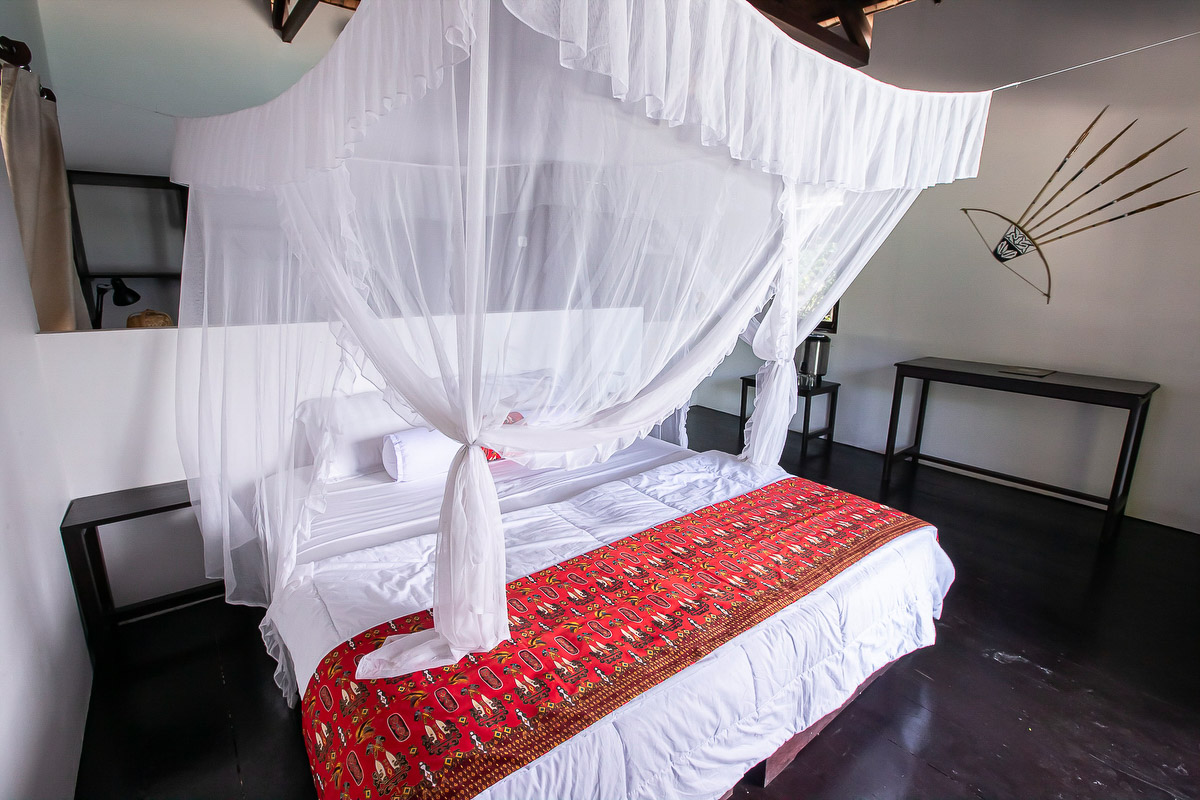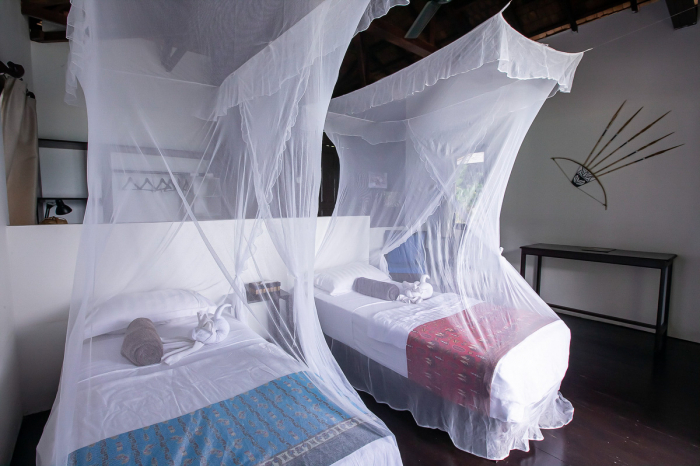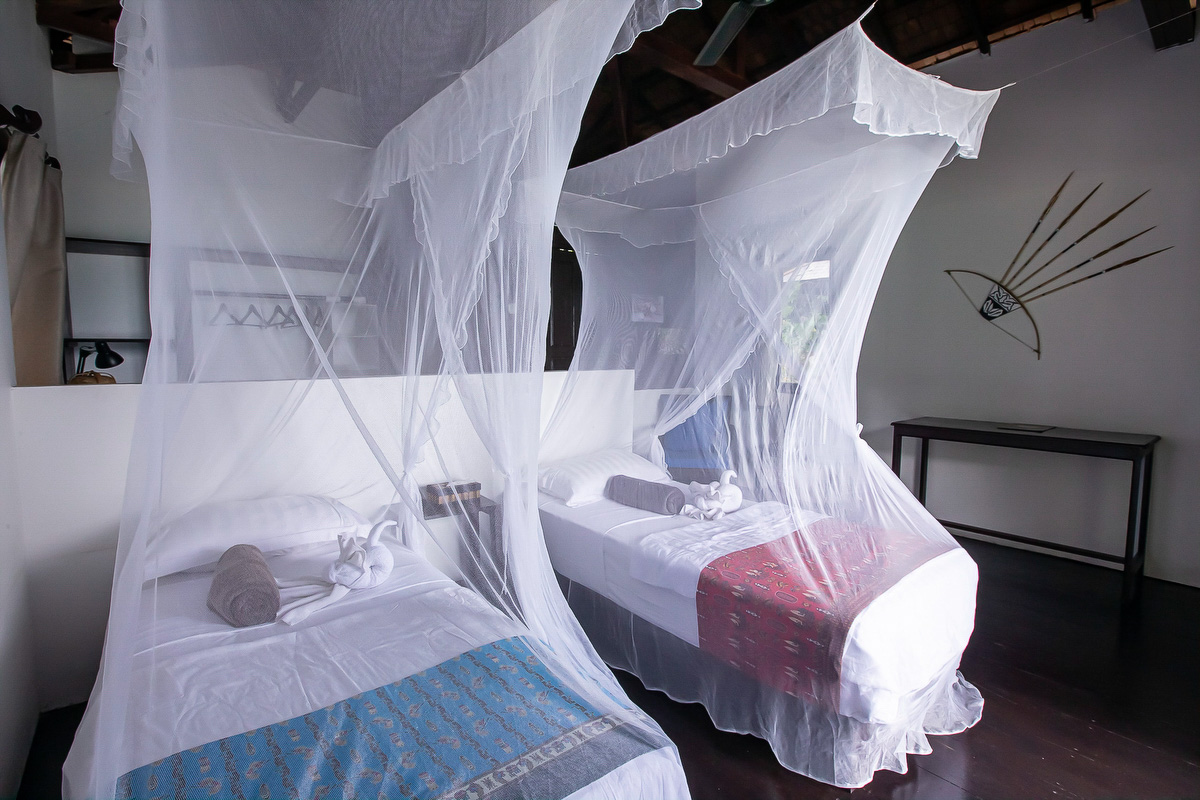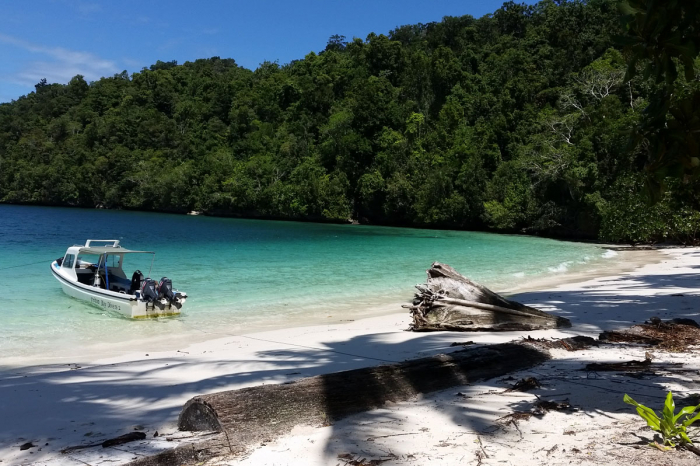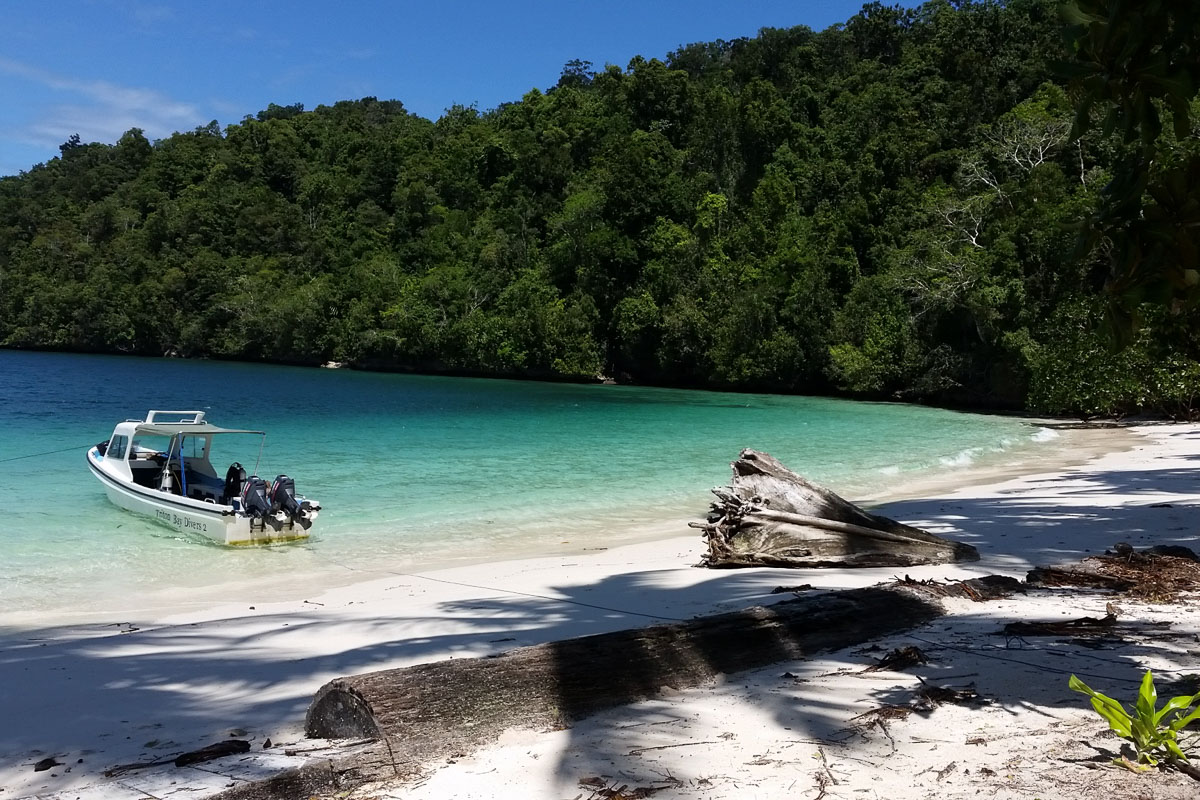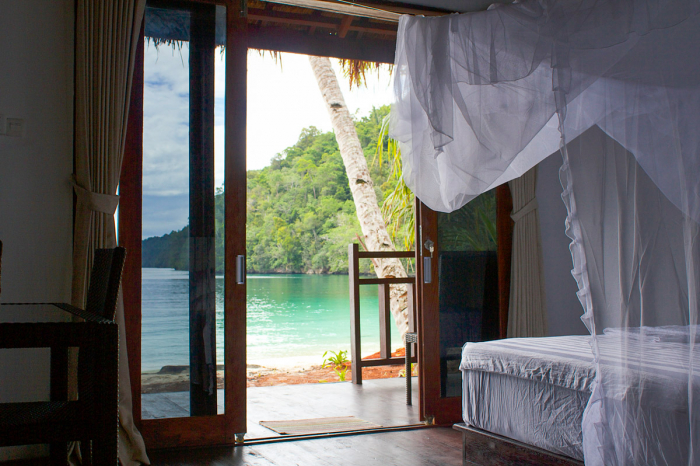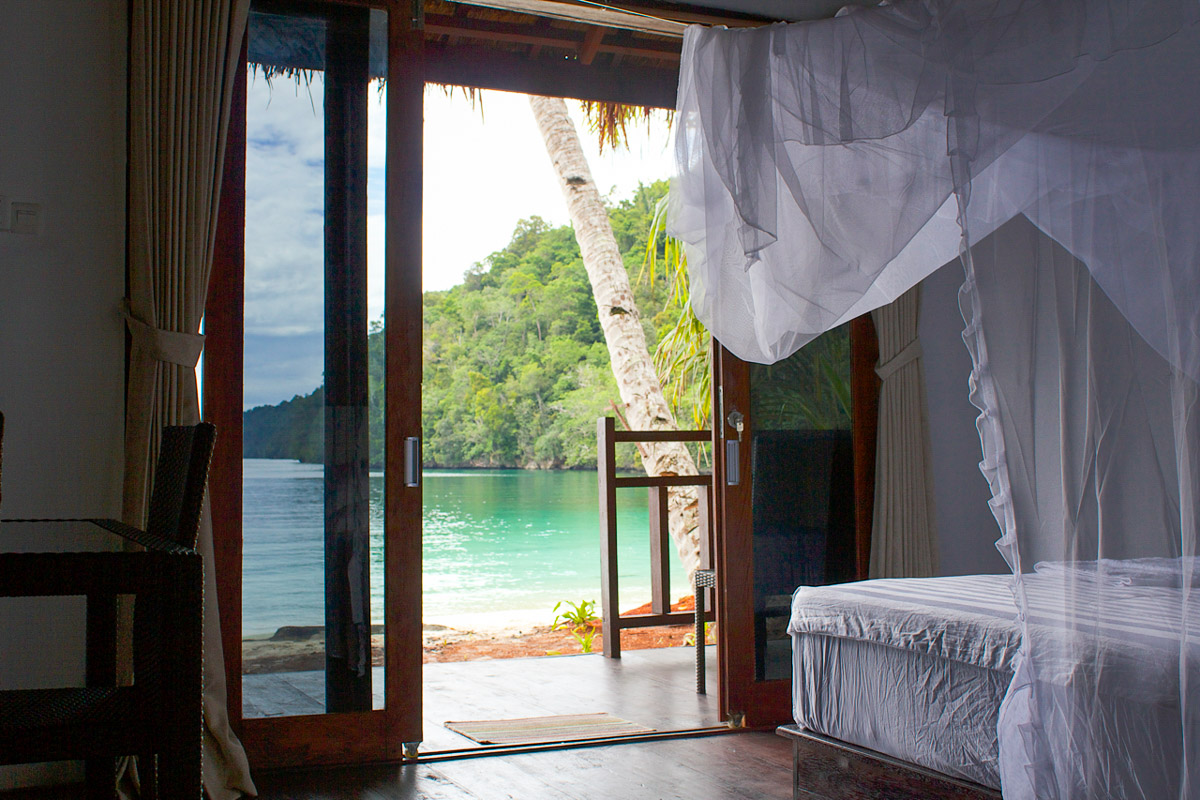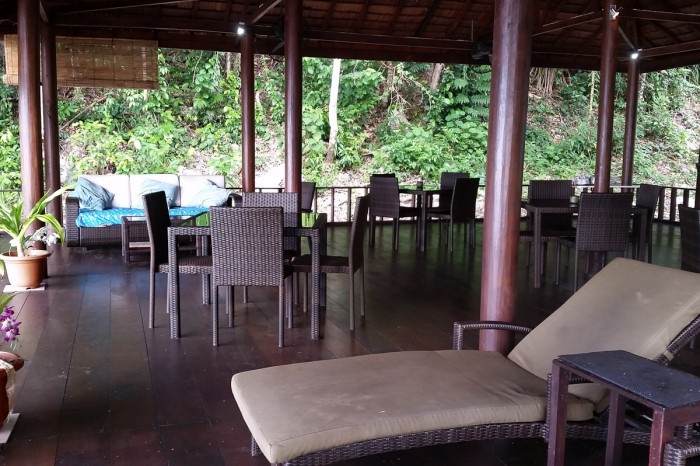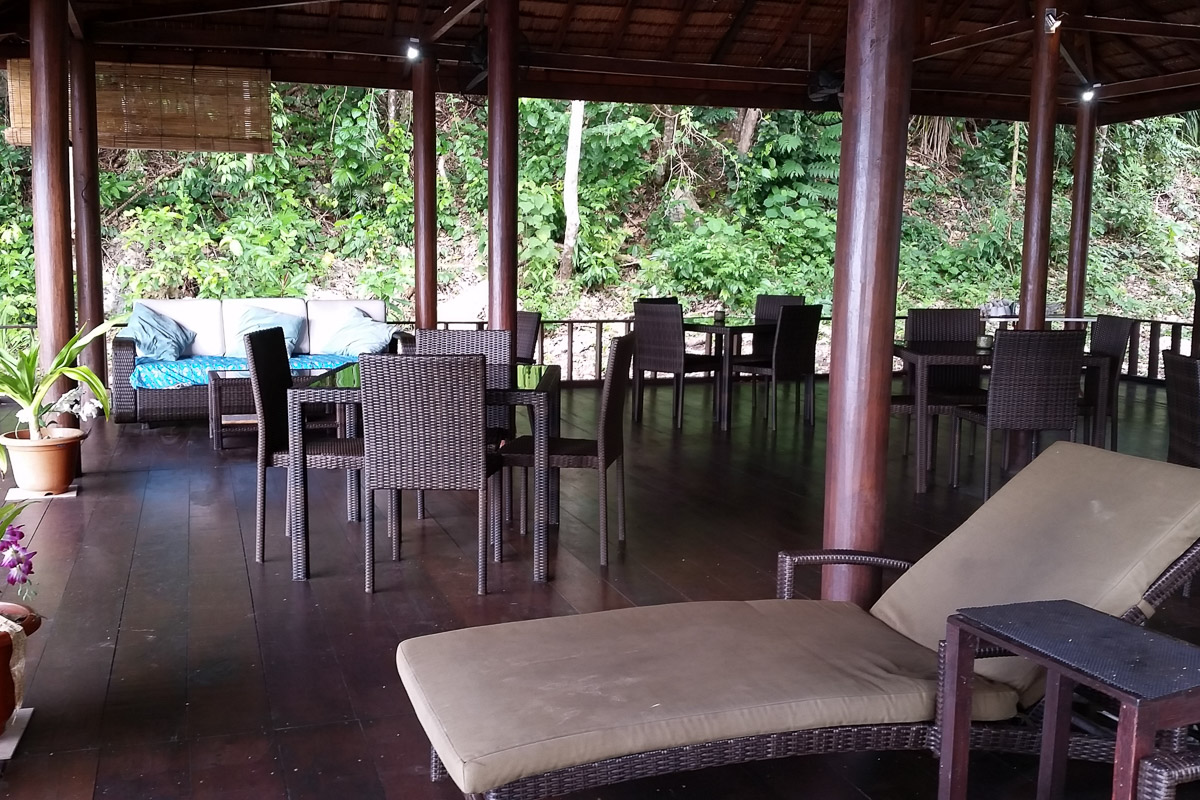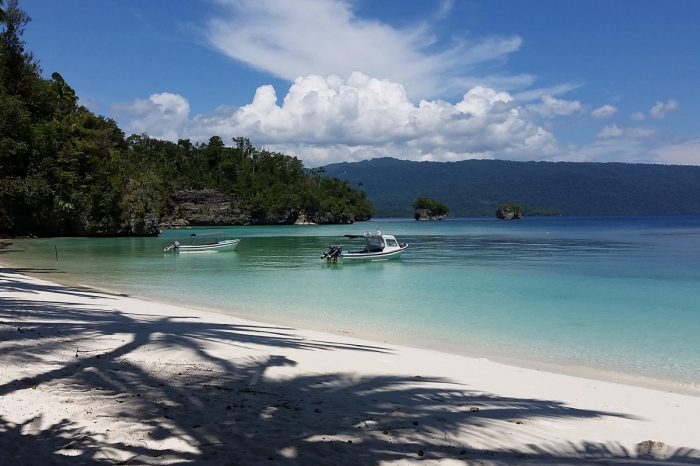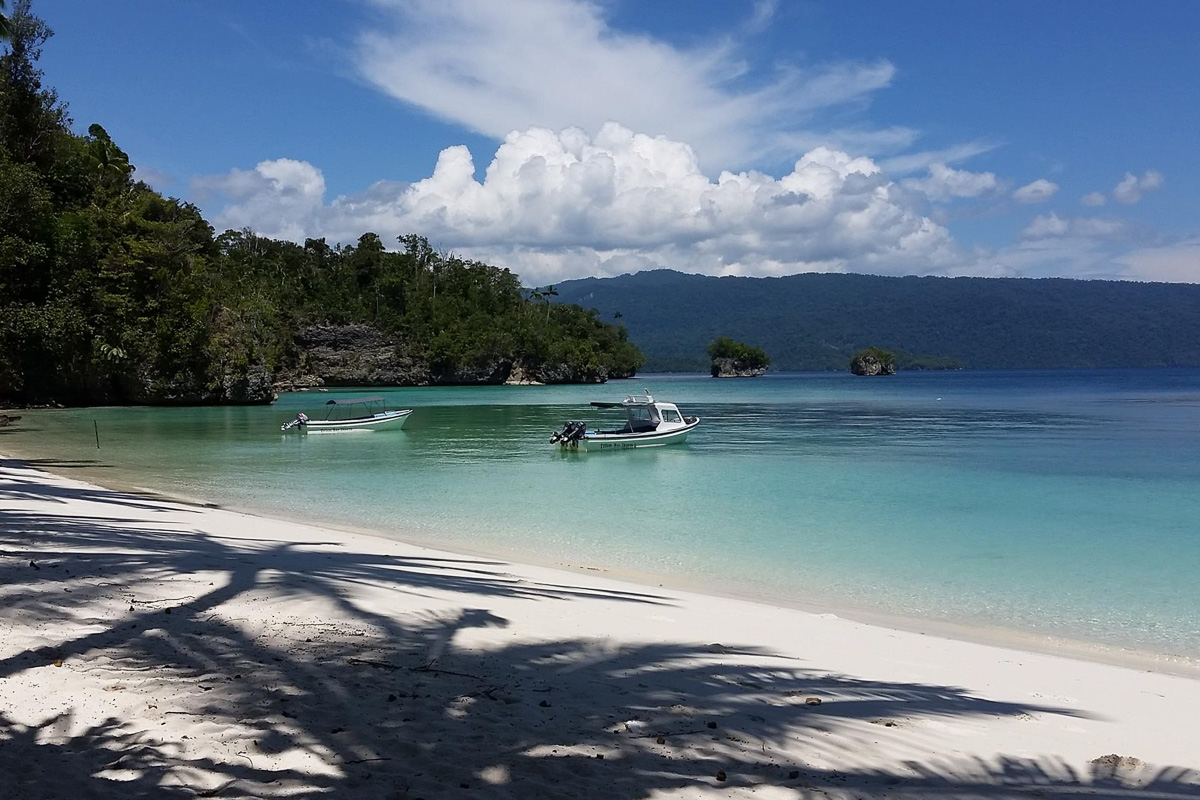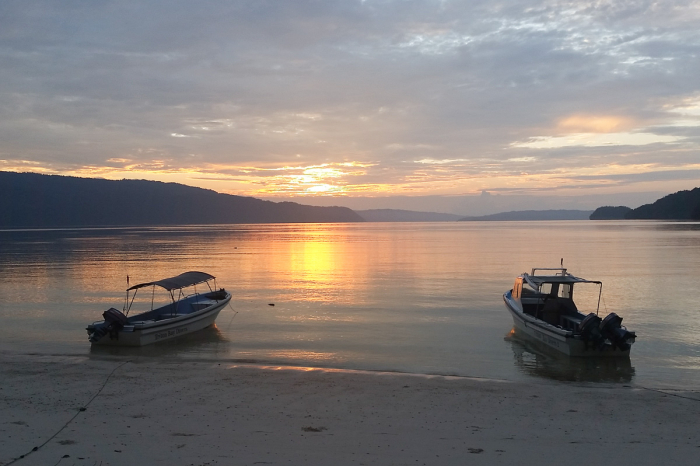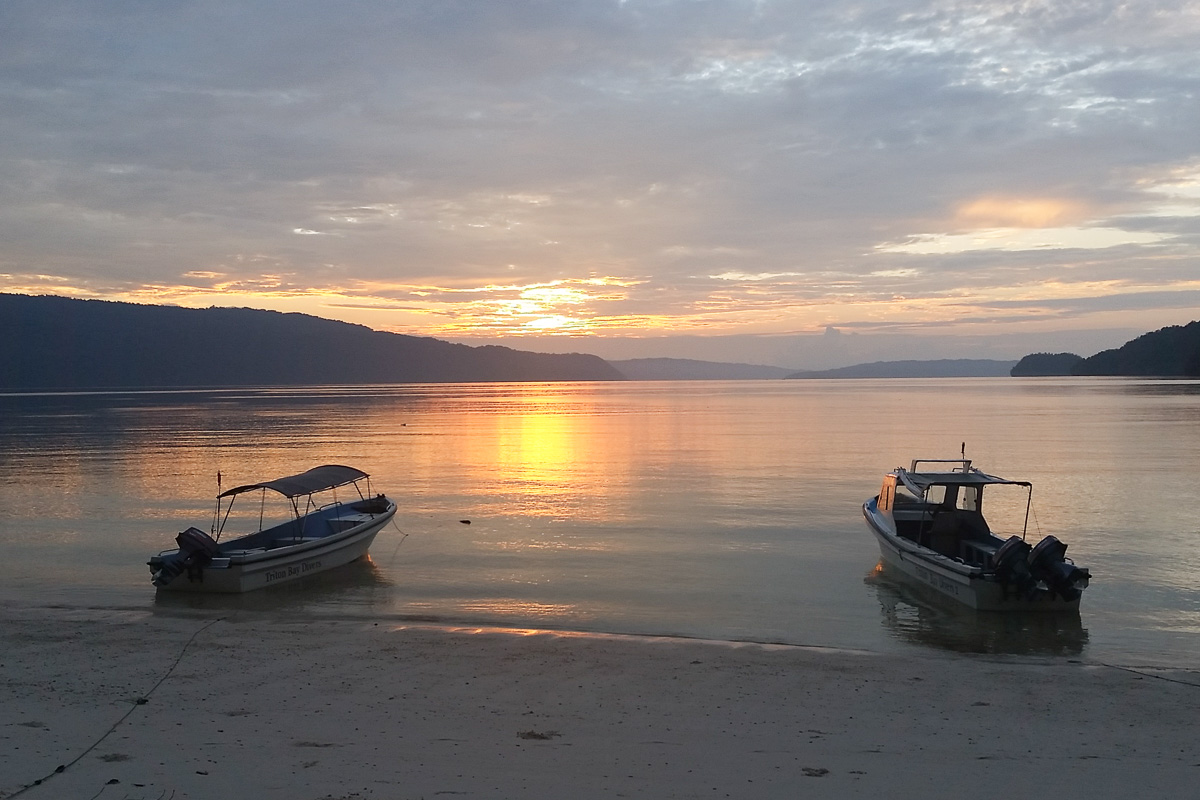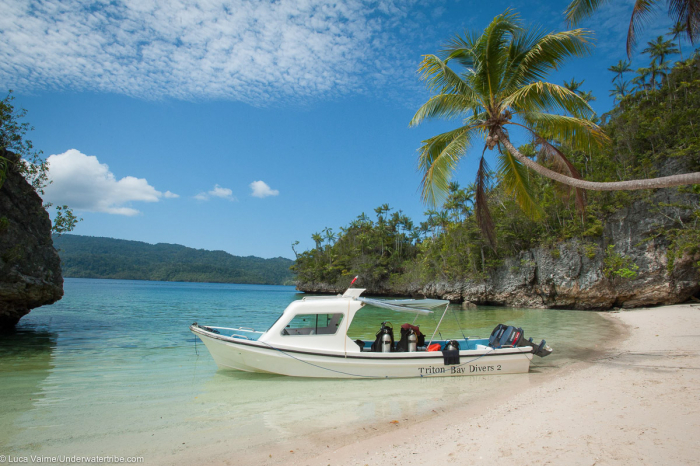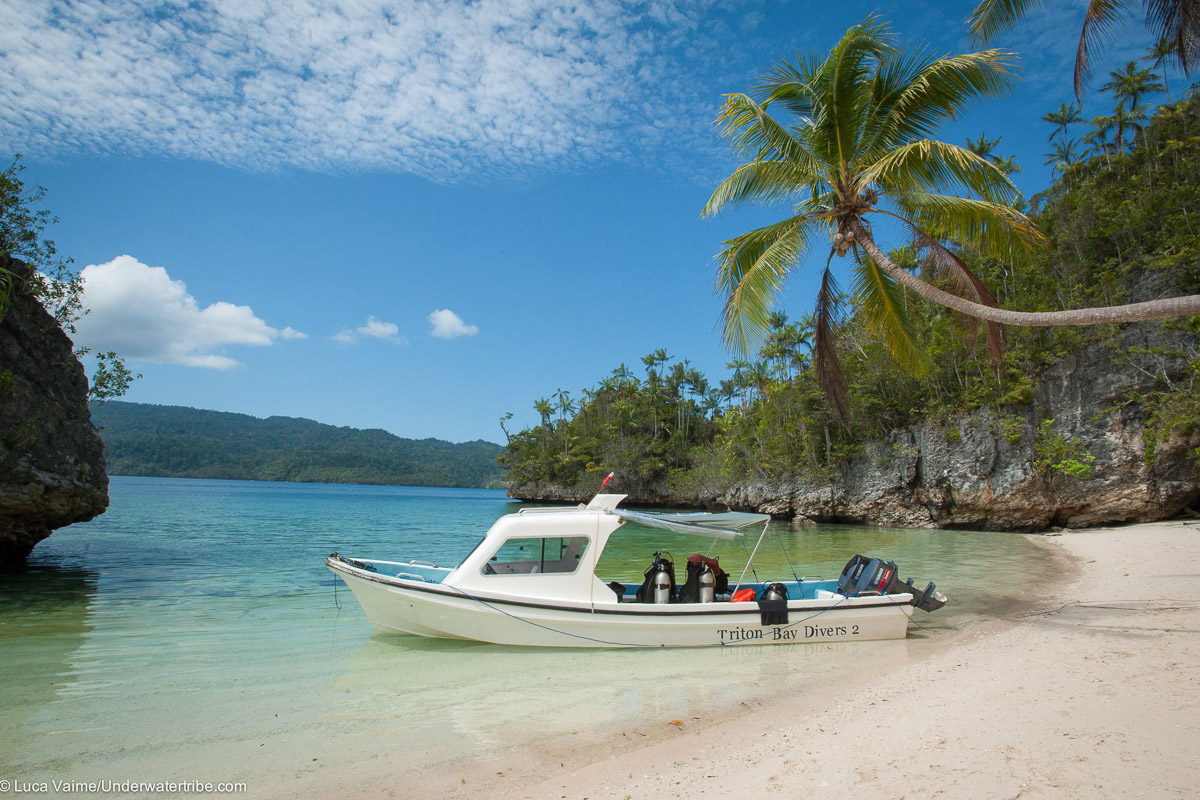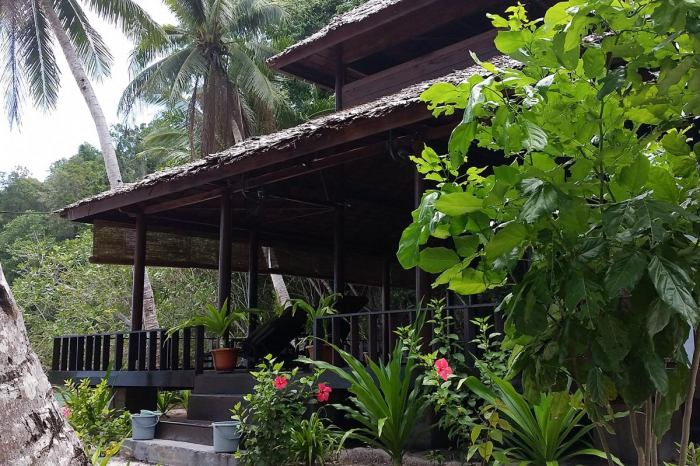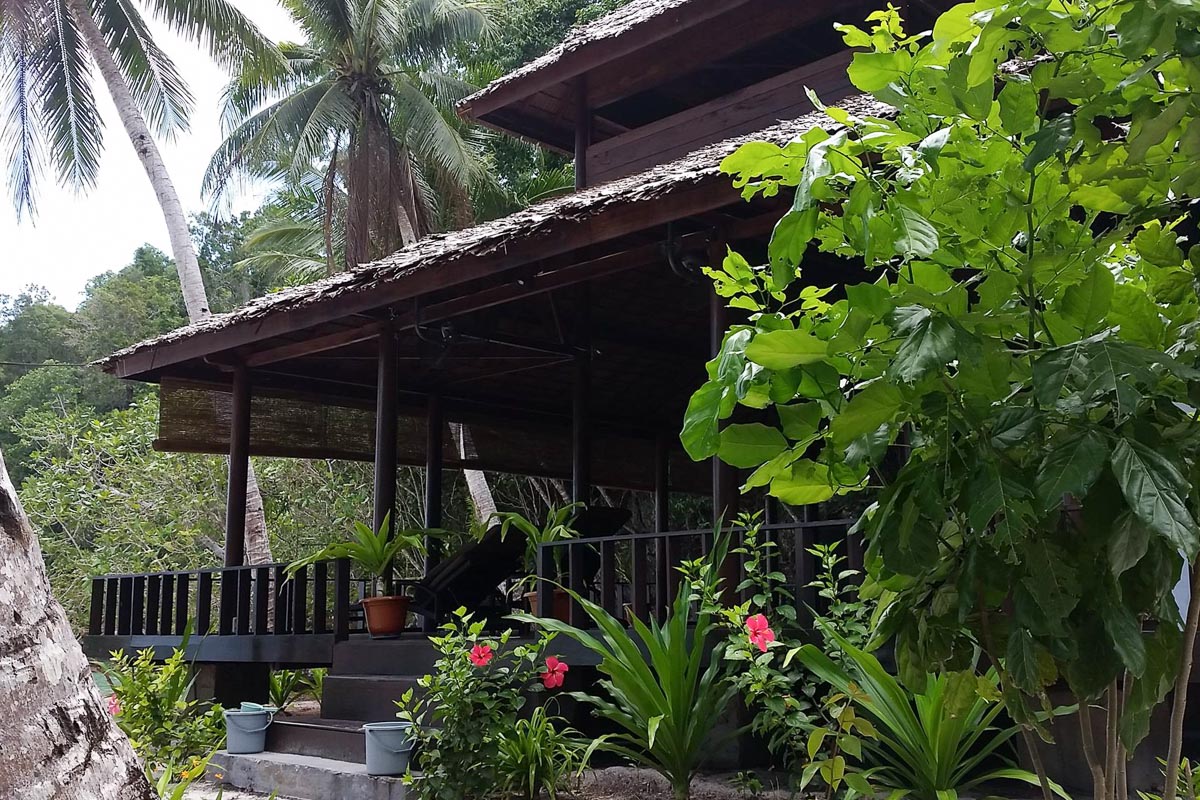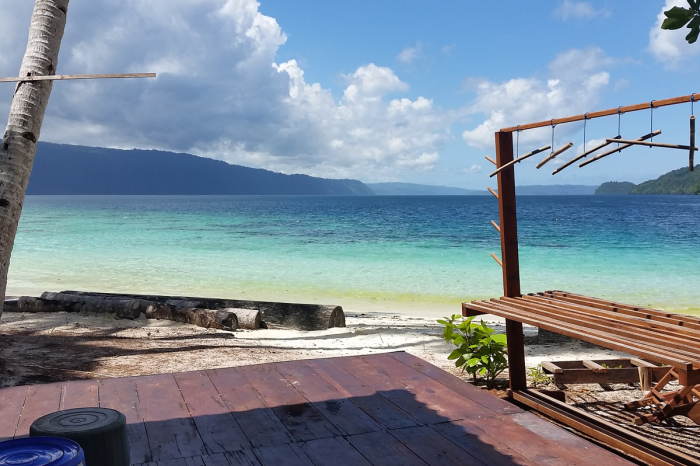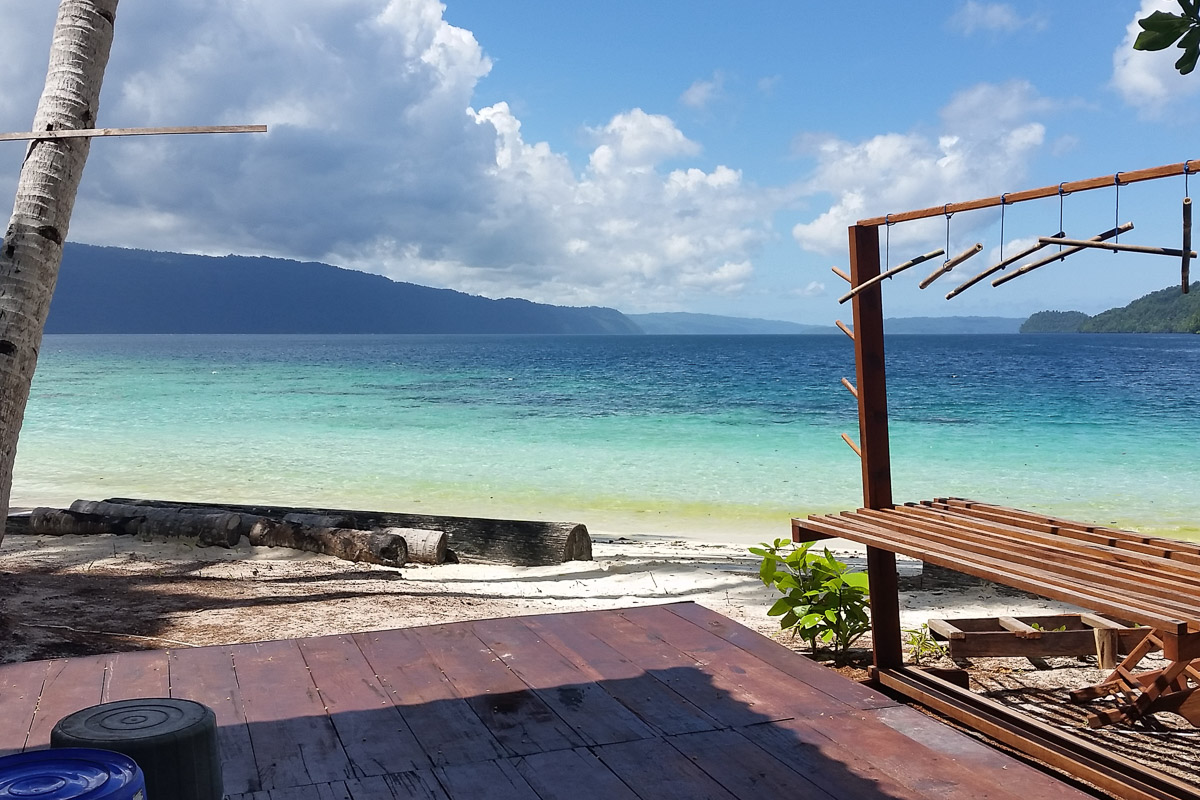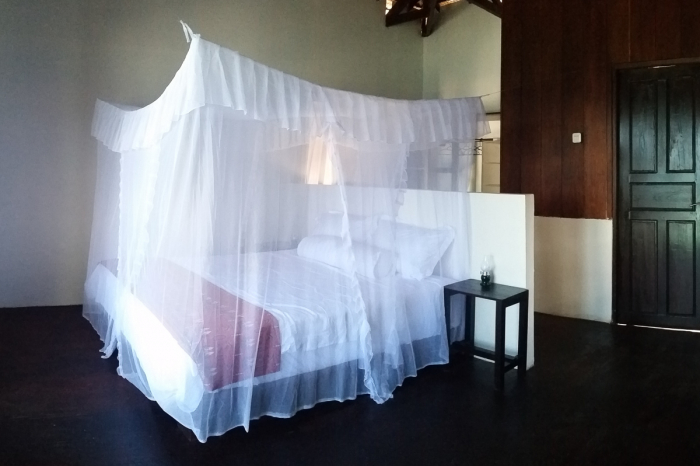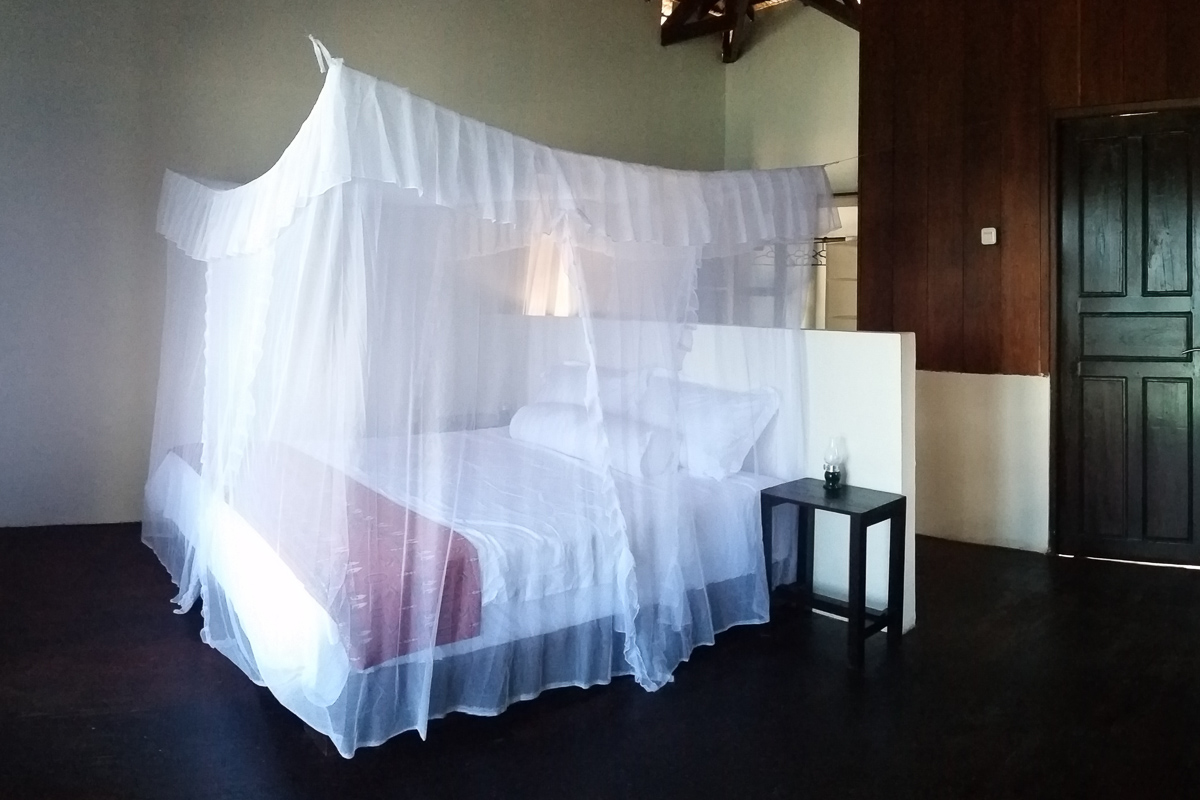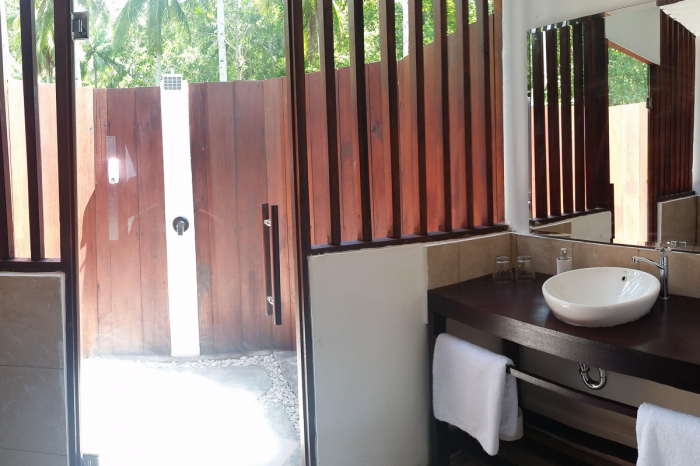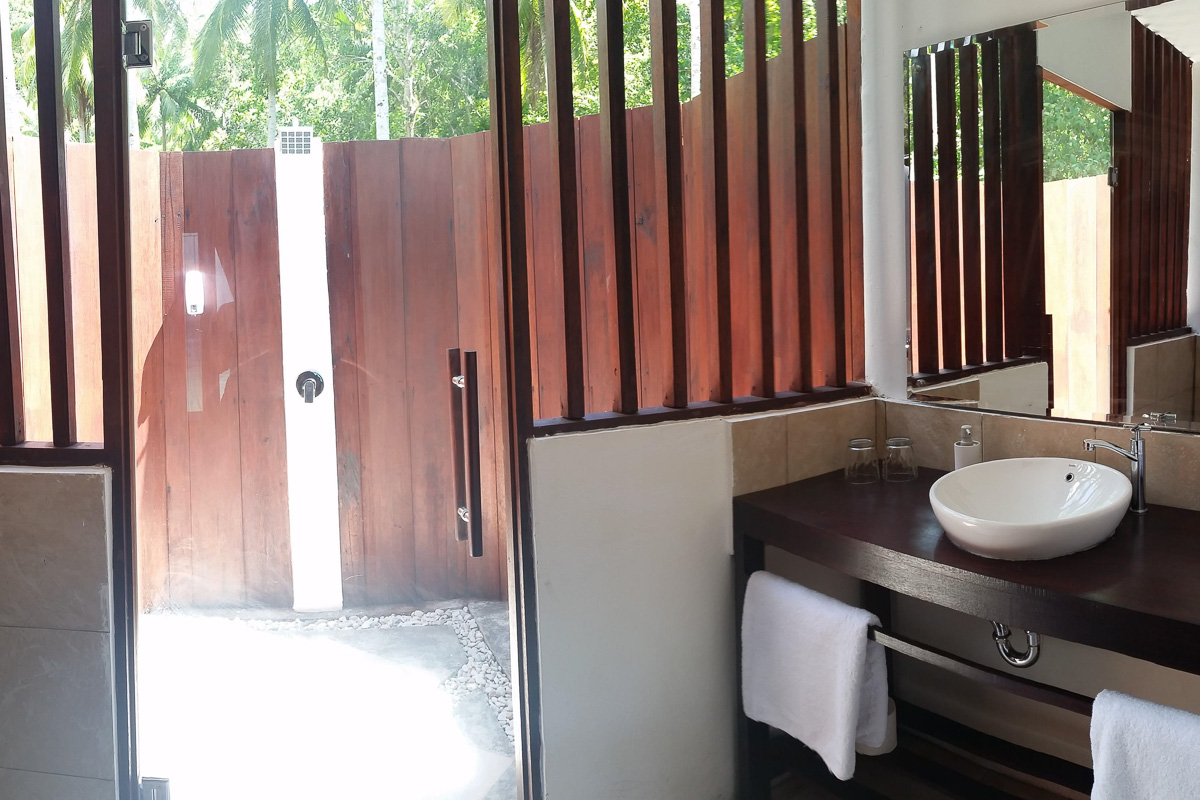 Overview
Comfortable rustic-chic accommodations ideal for intrepid guests
Incredibly remote location free from tourist crowds, pollution, and stress
Access to Triton Bay's best dive sites and reliable whale shark snorkelling
Amazing resort grounds with tropical gardens, white sand beaches, mangrove forests, and a sprawling house reef
Triton Bay Divers offers extraordinary peace and tranquility, with rustic-chic accommodations, delicious chef-prepared meals, and a laid-back resort atmosphere with diving as a primary focus. You'll have the chance to explore the resort's house reef as much or as little as you like - either with or without a guide. Or, take the adventure further afield with day trips to unspoilt reefs, and local fishing platforms known for their unique whale shark encounters. Best of all, you'll have peace of mind during your stay, knowing that your visit won't negatively impact this incredible and far-flung destination, but instead help to preserve it!
---
Rooms
---
Amenities
---
About
About Triton Bay Divers
Triton Bay Divers is located in Aiduma Island on the south side of Triton Bay, facing the Iris Strait and with access to the bay itself and the many small islands and dive sites in the area. The resort has just six rooms, a small and seamlessly run dive centre, and an open-air dining room - all you need for an incredible holiday exploring this stunning destination. The beach bungalows are comfortable and welcoming, and designed to take advantage of sea breezes. Enjoy the view of a lifetime from your private patio, with swaying palms, white sand, and turquoise water as a backdrop. 

This resort was established in partnership between the founders and the Kamakaula family, the owners of much of the land around the island of Aiduma. Triton Bay Divers believe that by bringing in the local community as partners, together they can ensure the success of the resort, help conserve the pristine environment of the bay, and promote eco-tourism as a means for sustainable development for the local community. This small and environmentally conscious approach will help preserve Triton Bay's natural beauty for future generations.
Explore the resort
Triton Bay Divers is a small, secluded resort with just six bungalows on site. All meals are served in the spacious open air dining room, designed to make guests feel at one with nature. This relaxed common area is also a perfect place to warm up with a coffee between dives, or get to know your fellow guests over a beer after a long day of adventure. One of the biggest benefits to staying here is anytime access to the resort's stunning house reef, ideal for swimming, snorkelling, and unguided dives with your favourite buddy. You'll also find plenty of tropical gardens, sparkling white sand, and mangroves waiting to be explored. 

All the resort's buildings were constructed with the environment in mind, using local craftsmen and traditional techniques to reduce environmental impact, whilst still allowing for a modern touch. Whenever possible, sustainable natural local materials have been used to help these structures blend in with the tropical surroundings. Most of the property's natural vegetation remained entirely intact during construction, allowing for a real tropical island ambience, complete with all the region's exciting above-water wildlife, like birds and reptiles. At the moment, Triton Bay does not have 24 hour electricity, power is available from 6:30 AM to 11:00 PM.
Diving from Triton Bay Divers
Located beachside, just steps from the main resort buildings, this dive centre offers well-maintained dive equipment for rent, as well as space to wash and store personal gear and cameras. Guests also benefit from guaranteed small group sizes, with no more than four guests to each guide, and comfortable custom dive boats for easy access to all the region's best sites. Triton Bay offers a full range of PADI and SSI courses, conducted by patient and professional instructors. Plus, up to three guided boat dives a day, and unlimited unguided diving on the resort's sprawling house reef.
If you've never heard of Triton Bay, don't worry. You aren't alone. This super remote region is well off the radar for most tourists. In addition to world-class scuba experiences, this region is famous for its whale shark snorkelling, and is one of the only places on the planet where these gentle ocean giants can be spotted all year long. Grab your camera and hop in for a once in a lifetime opportunity to get up close and personal with the world's biggest fish!
---
Top tips
Remember to bring plenty of cash - both USD and Rp - as the resort does not have credit card facilities and internet is slow for money transfers.
Visit during a new moon for the most whale shark action below local fishing platforms!
Don't miss out on nearby attractions including virgin rainforest, stunning white sand beaches, and prehistoric rock art. 
Pack plenty of lightweight clothing, sun protection, and all the essentials from home - shopping is scarce in this remote region.
Conservation
Triton Bay is one of three regions in Indonesia's West Papua province that make up the Bird's Head Seascape –the epicentre of marine biodiversity in the Coral Triangle and home to more fish and coral species than anywhere else on the planet. The dive sites around Triton Bay were first surveyed in 2006 by a team from Conservation International and State University of Papua and the results prompted the government of Kaimana in 2008 to declare a 6,000-square-kilometre marine protected area around the waters of Kaimana and Triton Bay. 
Triton Bay Divers is currently the only resort in this incredible region and endeavours to protect the reefs and promote sustainable economic development for the community. The resort recycles or reuses as much plastic waste, paper, and oil as it can, and avoids the use of disposable plastic items. Rain water is collected for use in the gardens and staff quarters, and the rooms rely on fans and natural breezes for cooling. Triton Bay has established a very close relationship with the local villages and the vast majority of the staff are from the local area.
---
Diving
Diving in Triton Bay

Located at the heart of the Kaimana Marine Protected Area in West Papua, Triton Bay is the final frontier of diving in Indonesia. The region was first surveyed in 2006 and is still being explored today, with new dive sites located every year. Boasting unique underwater habitats, colourful soft corals, incredible endemic species and whale sharks, Triton Bay feels like a time capsule from the past - remote, pristine and awaiting exploration.
---
Resort checklist
Number of rooms
6
Official dive center rating
PADI and SSI Resort
Courses offered
Discover Scuba Diving, Scuba Diver, Open Water, Advanced Open Water
---