Dive pristine reefs, hunt for extraordinary critters and explore Alor's unique cultures and landscapes
Highlights
Dive reefs with exceptional biodiversity in the heart of the coral triangle
Encounter hammerhead sharks during seasonal cold water upwellings
Hunt for critters at muck diving sites in Kalabahi and Beangabang Bay
Explore Nusa Tenggara Timor's unique cultures and landscapes
Located in the heart of the Coral Triangle, 1,000km east of Bali, Alor and the Pantar Strait provide world-class diving exploring some of the most pristine coral reefs in Indonesia. With its currents and critters, beautiful reefs, volcanoes and villages lost in time, Alor is one of Indonesia's last frontiers; there are few other places where visitors can trek to the rim of a volcano, visit traditional villages and dive in search of hammerhead sharks - all in a single day.
Diving in Alor
Hammerhead shark

March - May

and

September - December
Alor's scuba diving is characterised by clear waters and currents, near-pristine reefs and fields of beautiful corals, sponges and anemones. Unusually, visitors can explore an entire spectrum of different dive sites - from colourful reefs packed with marine life and current swept pinnacles with big pelagic species, to sheltered bays with amazing muck diving - all in a single day. Throw in the occasional eagle ray, reef sharks and sea snakes, the possibility of encountering hammerhead sharks, thresher sharks and even mola mola and whales, and you can understand why Alor and the sites of the Pantar Strait are considered to be amongst the best in Indonesia.
Some of the classic reef sites include the Great Wall of Pantar, Cathedral, Max's Point, Current Alley and Apuri, or Clown Valley. These sites offer beautiful drift dives along dramatic walls or over fields of colourful corals and anemones, as well schools of fish and even plenty of smaller species such as pygmy seahorses, leaf scorpionfish and frogfish. At sites exposed to the strong currents, divers can expect schools of jackfish and barracuda, tuna and rainbow runners, and - if the conditions are right  - hammerheads, thresher sharks and even mola mola. In fact, along with sites in the Banda Sea, Alor is one of the few places left in Indonesia where visitors have a reasonable chance of sighting hammerheads during the cold water periods.
Muck diving in Alor
As well as its spectacular reefs, Alor is building a reputation as a world-class muck diving destination - particularly amongst divers that would like to get away from the crowds. Most of the reef sites have a fantastic diversity of life, but it is the proper 'muck' sites in Kalabahi Bay on Alor, and Beangabang Bay on Pantar, that attract those divers in search of unusual 'critters'.  The currents that run through the strait push nutrient-rich, cold water into these bays, creating perfect conditions for critters. Rhinopias are the star of the show, but seahorses, frogfish, ghost pipefish, Ambon scorpionfish, Coleman shrimps, mandarinfish, weird and wonderful nudibranchs and plenty of unusual crustaceans and cephalopods are all on the cards as well.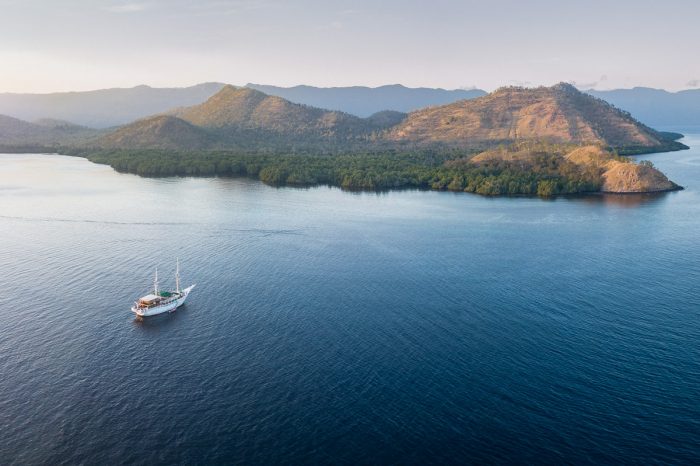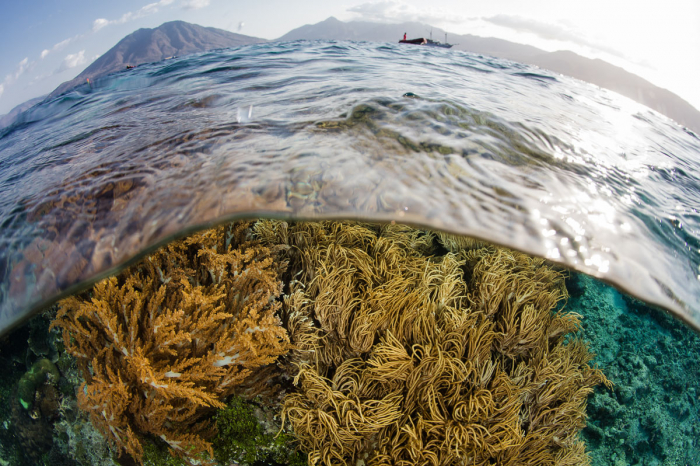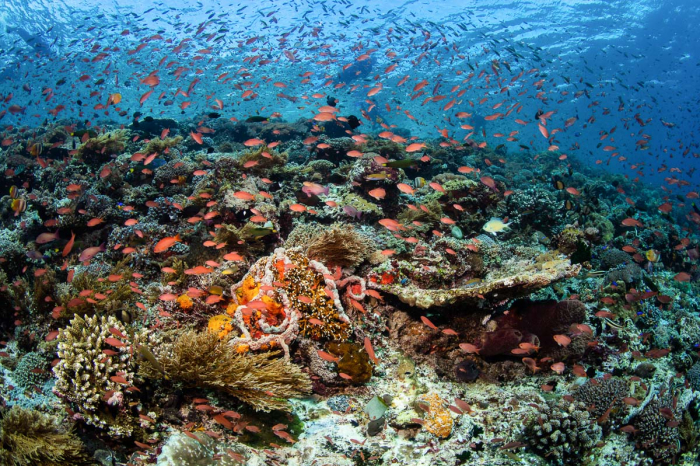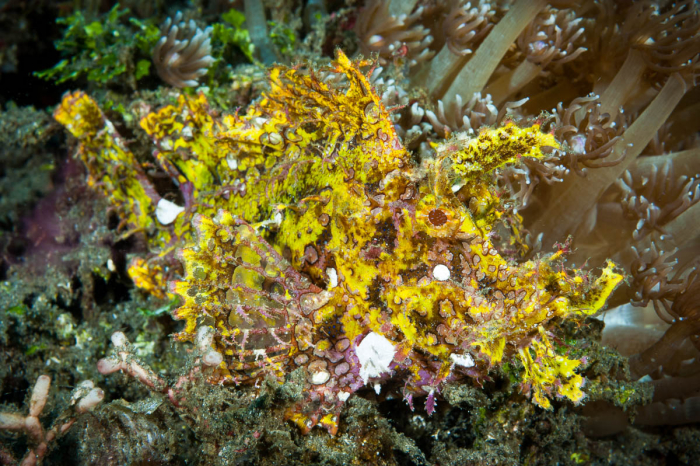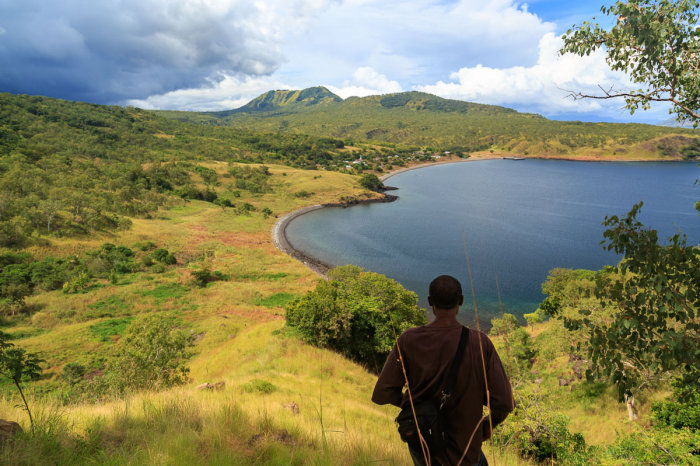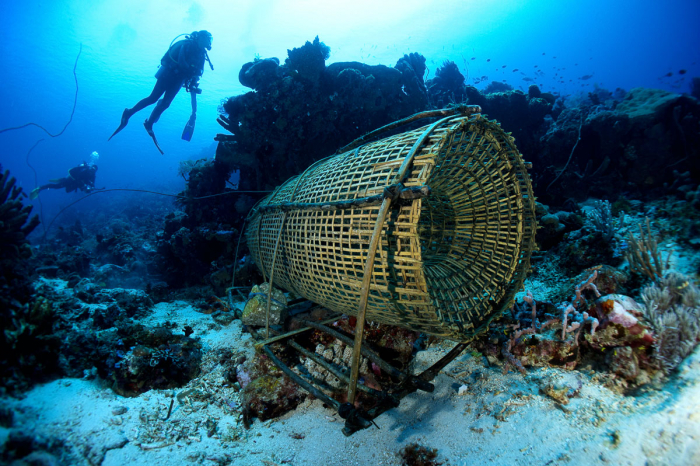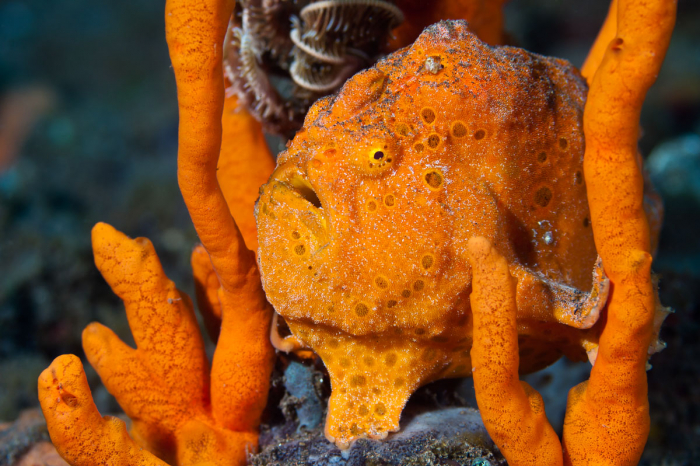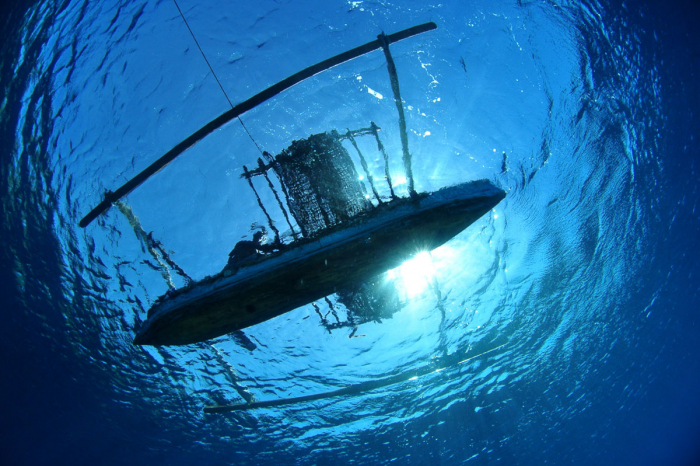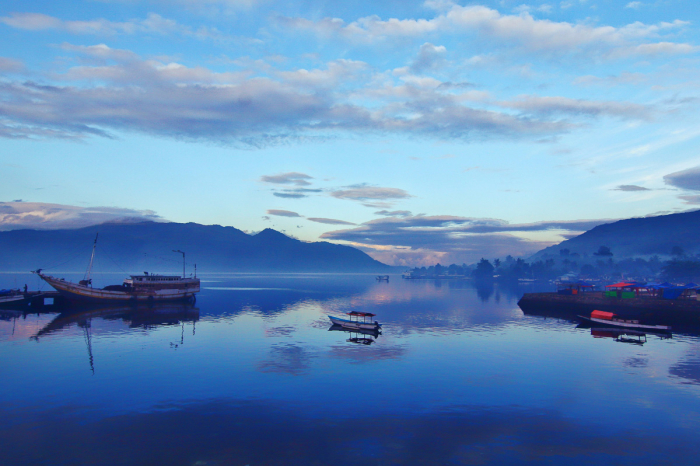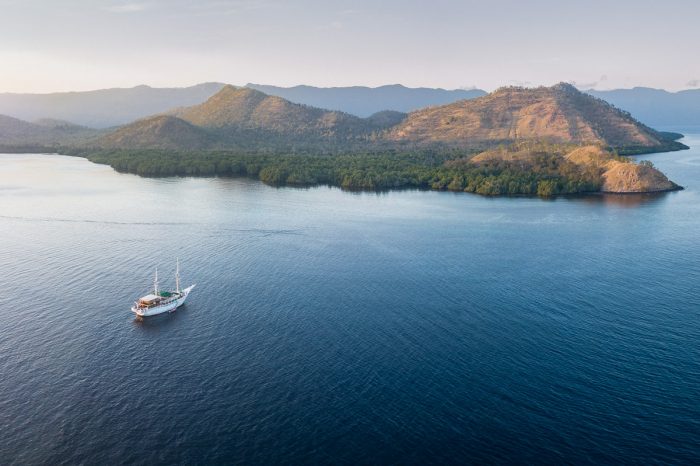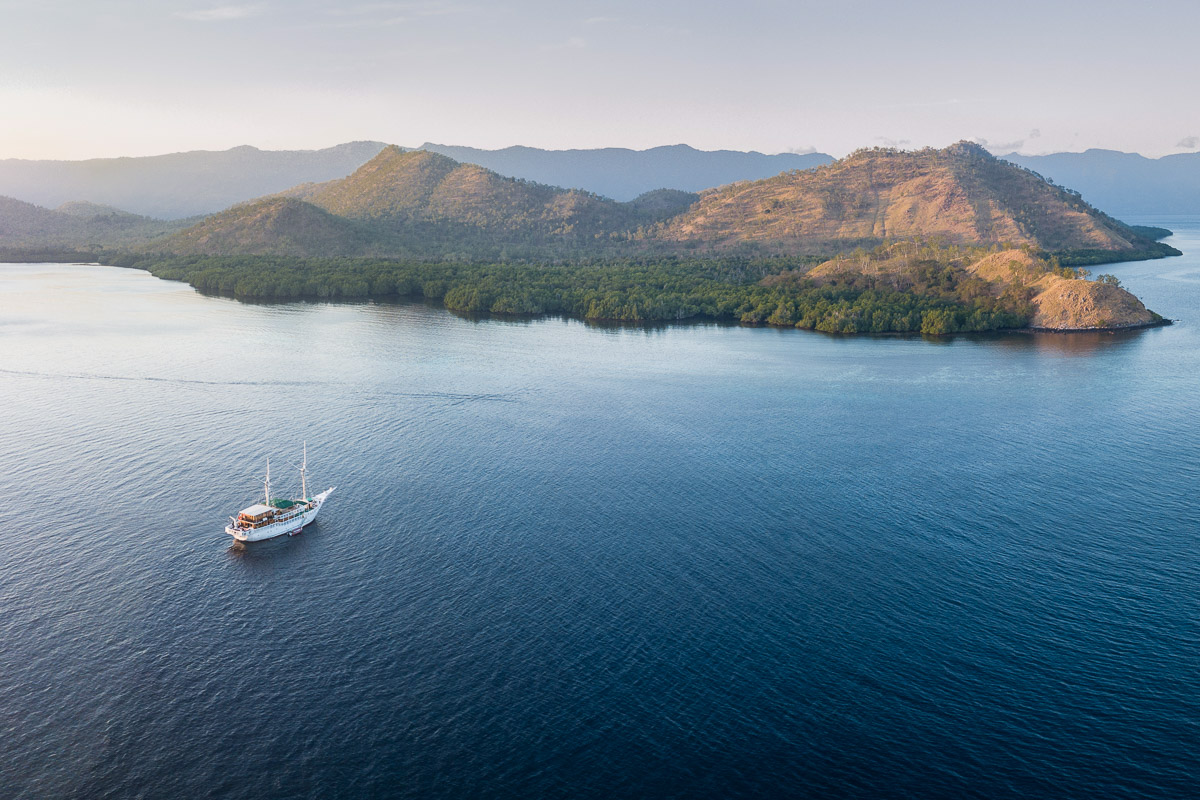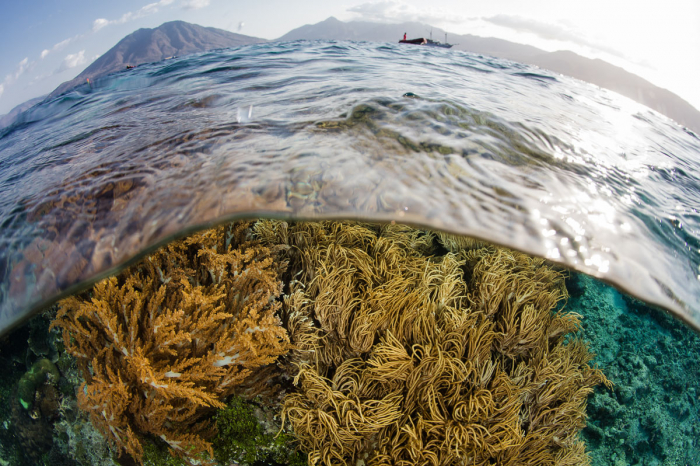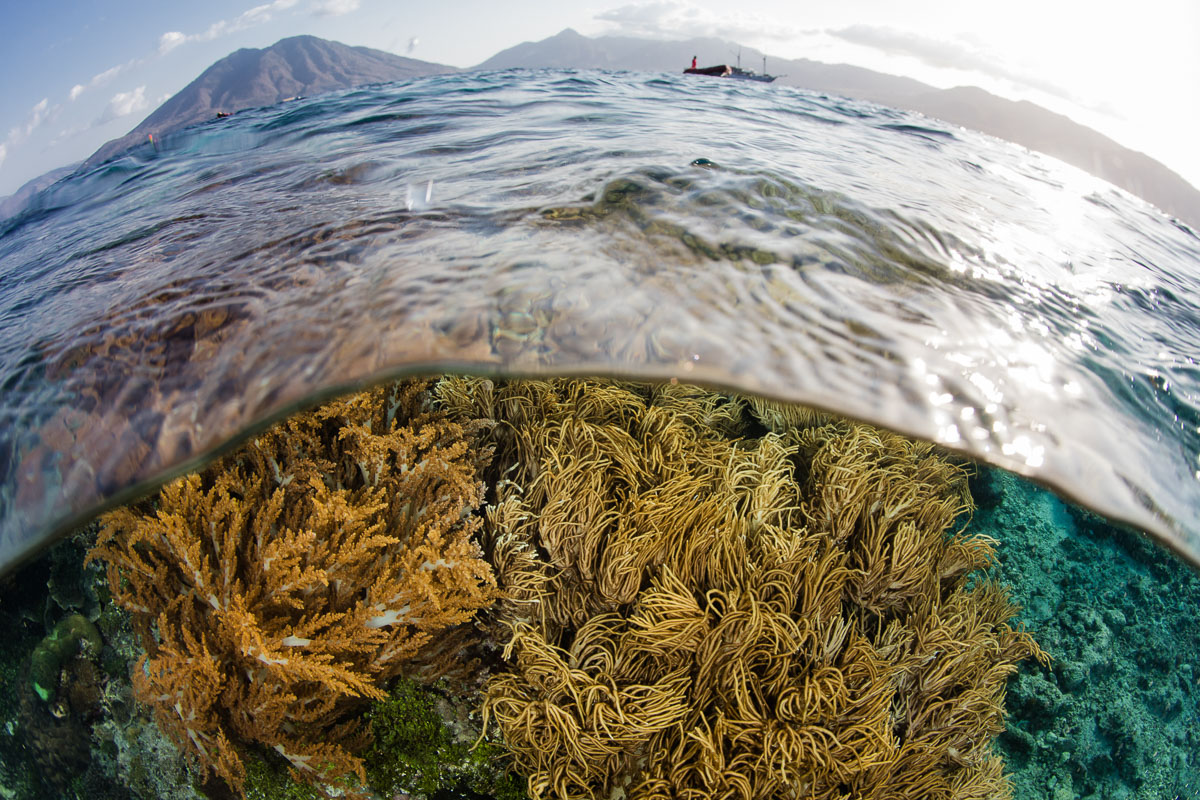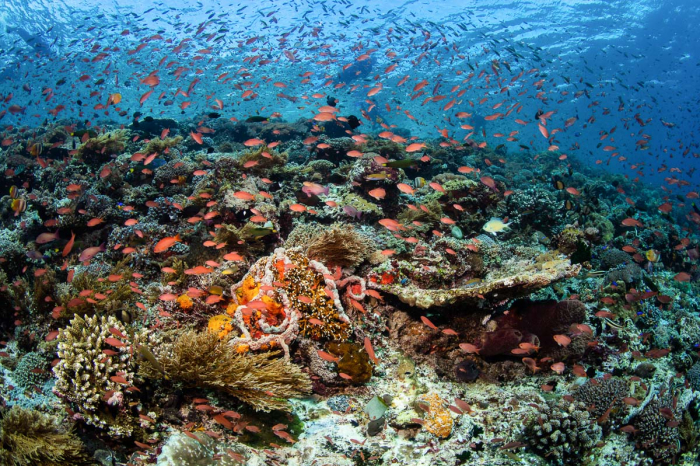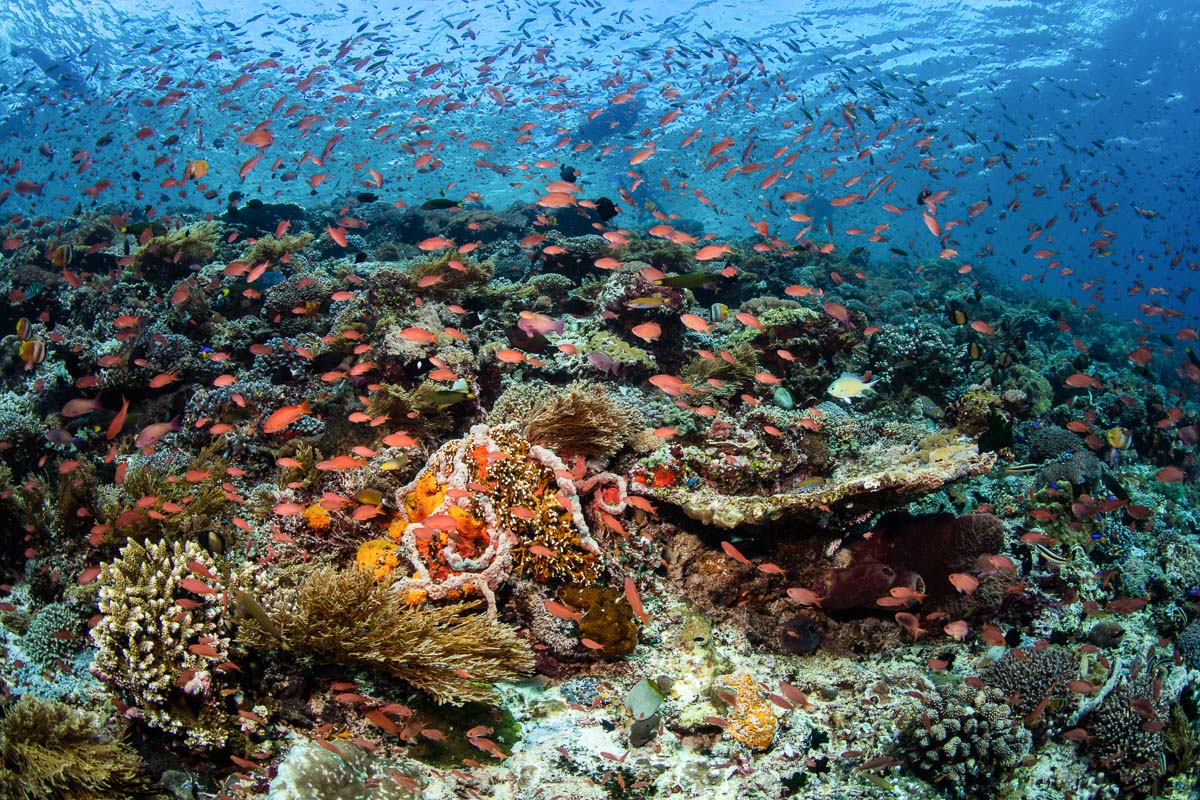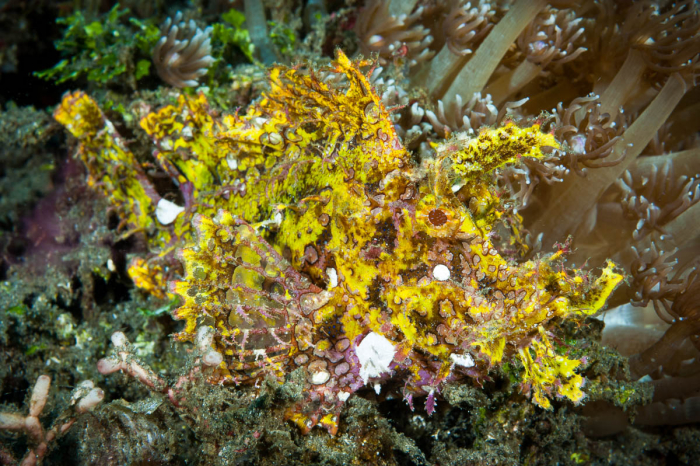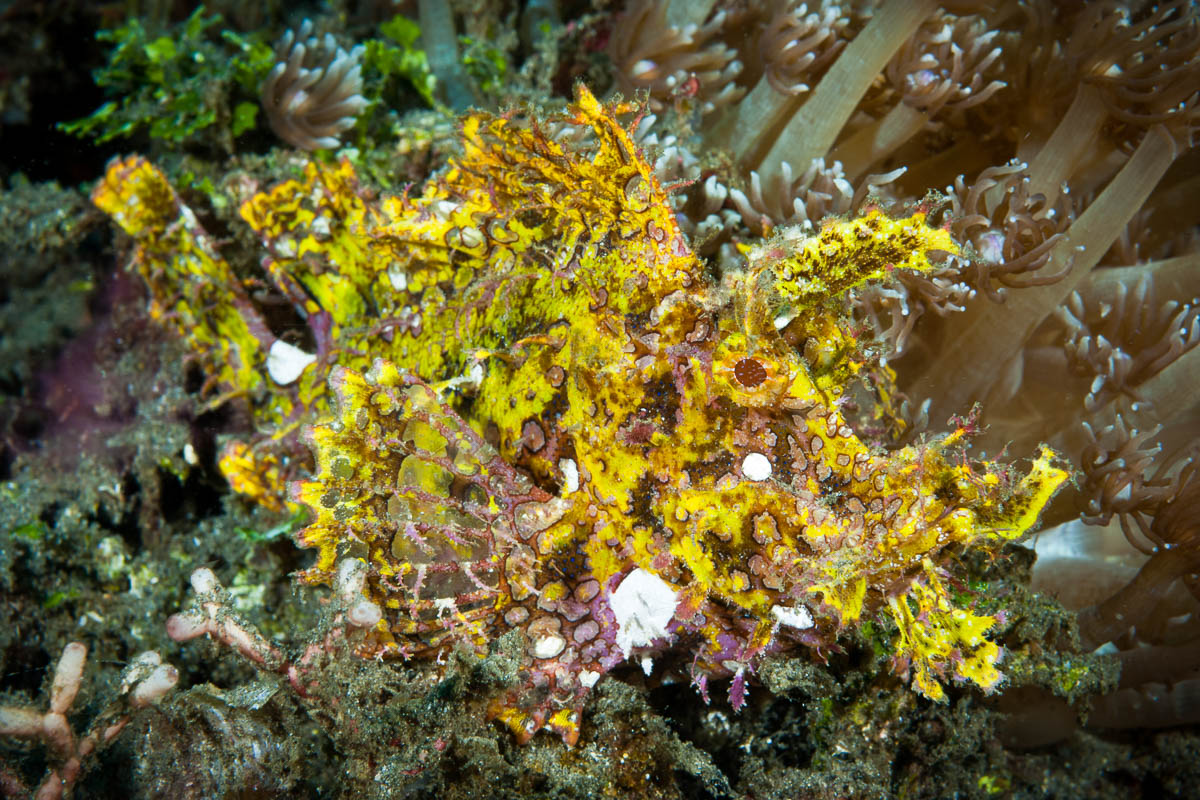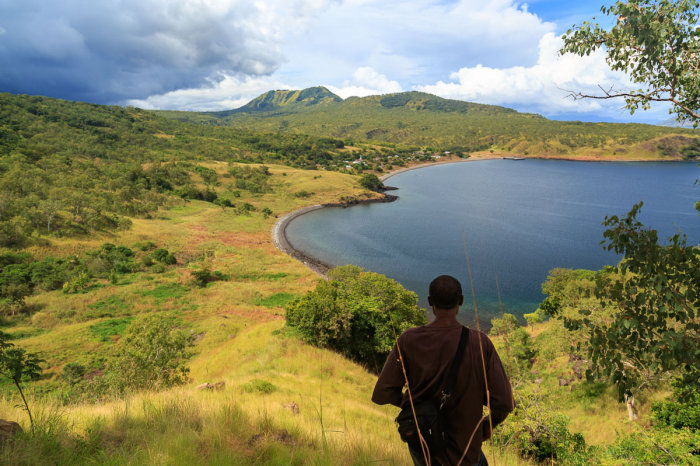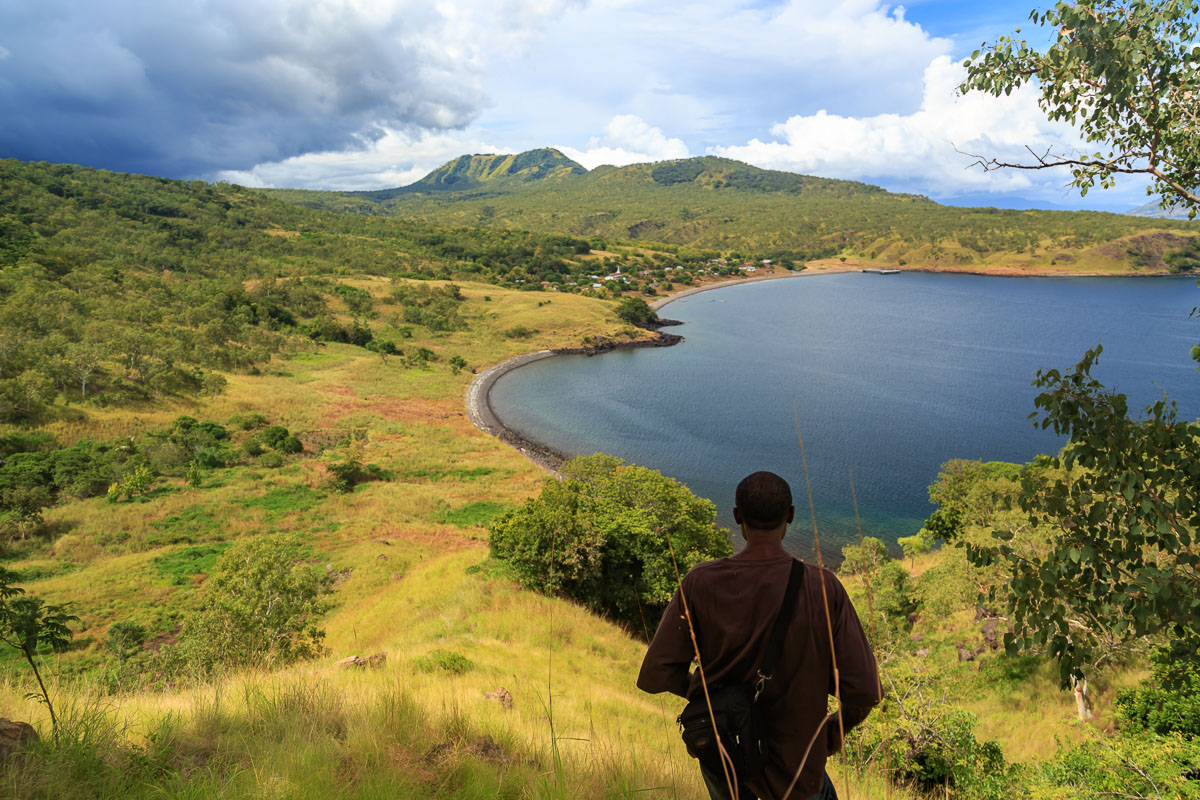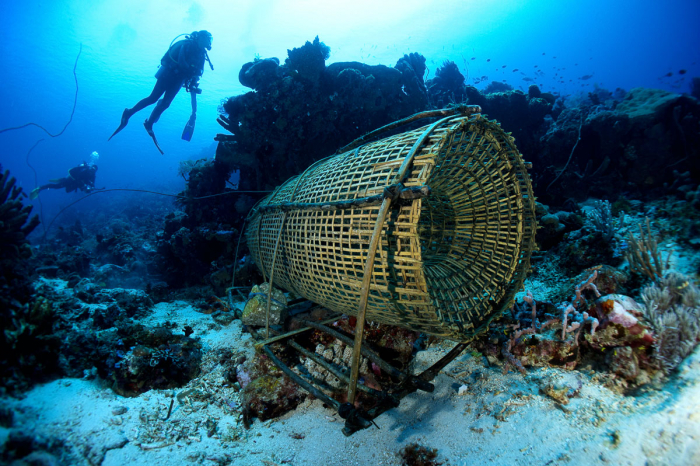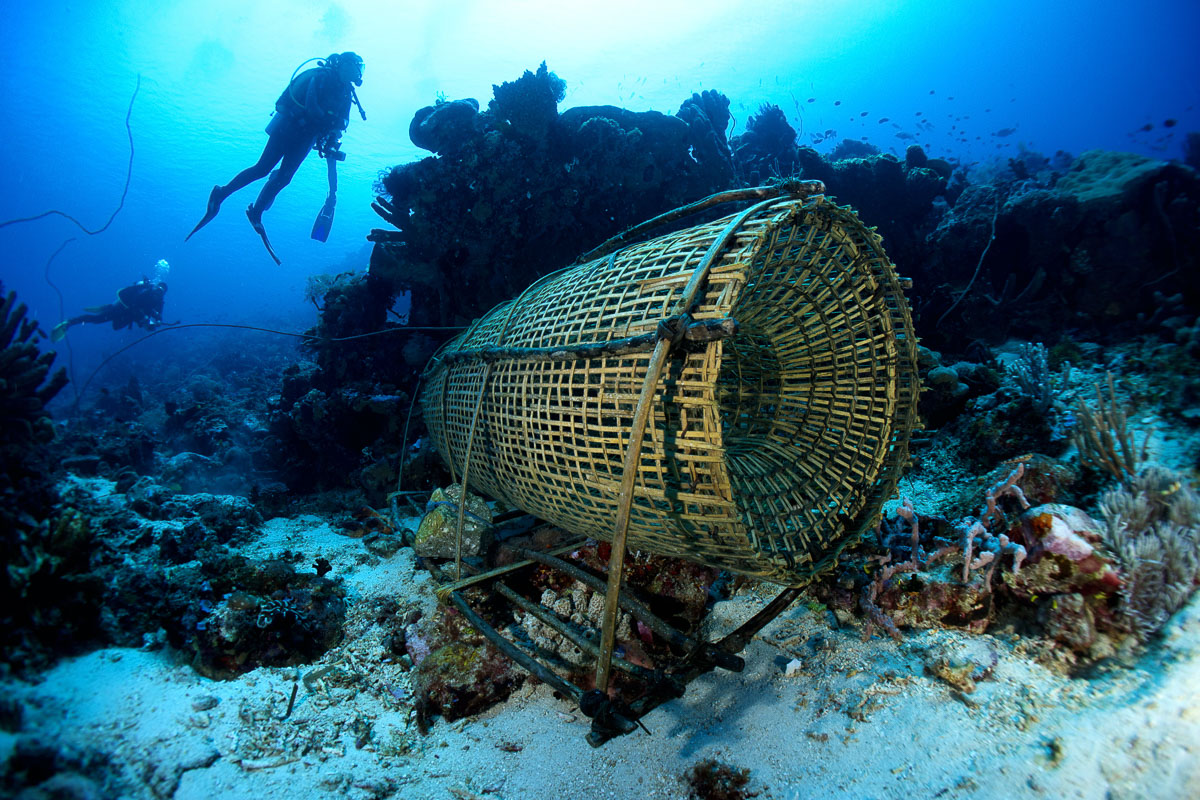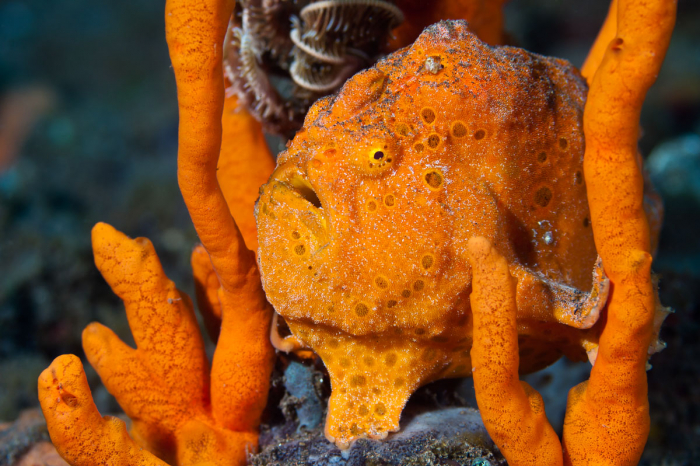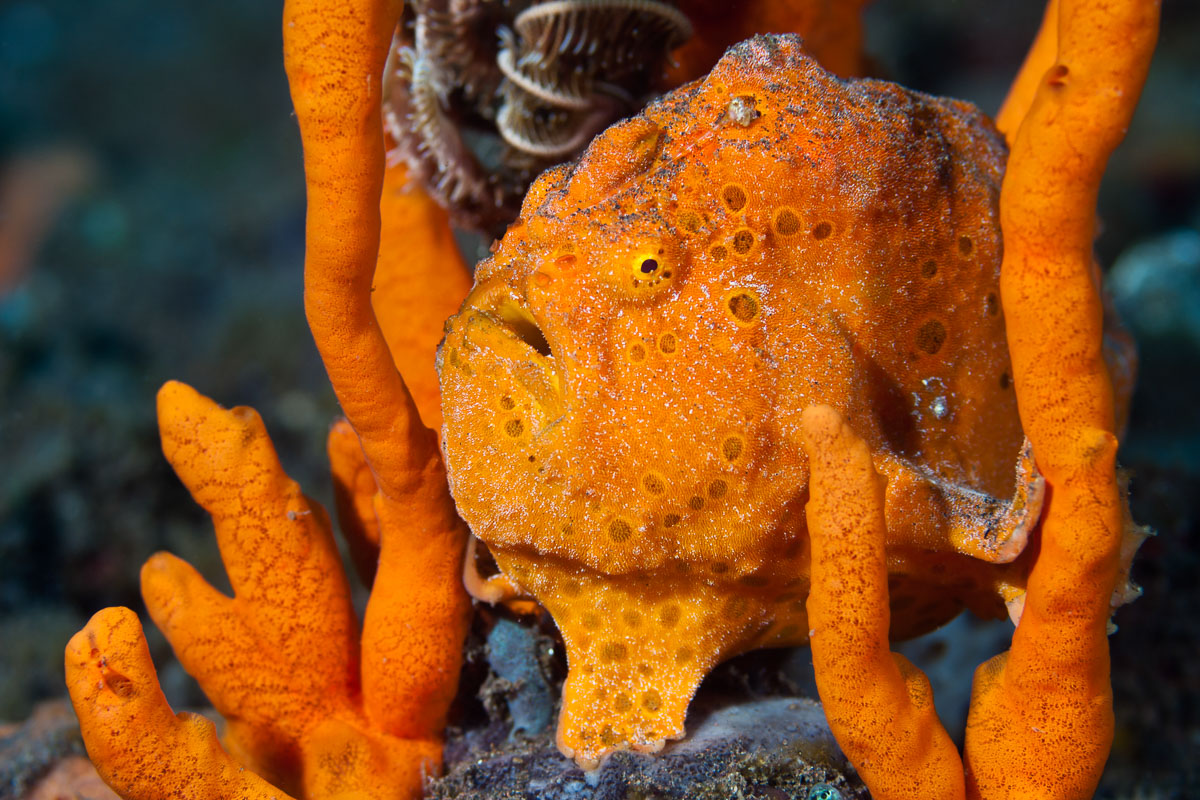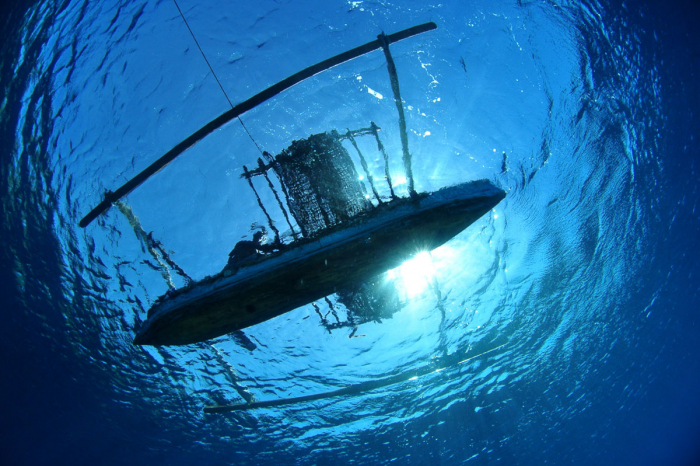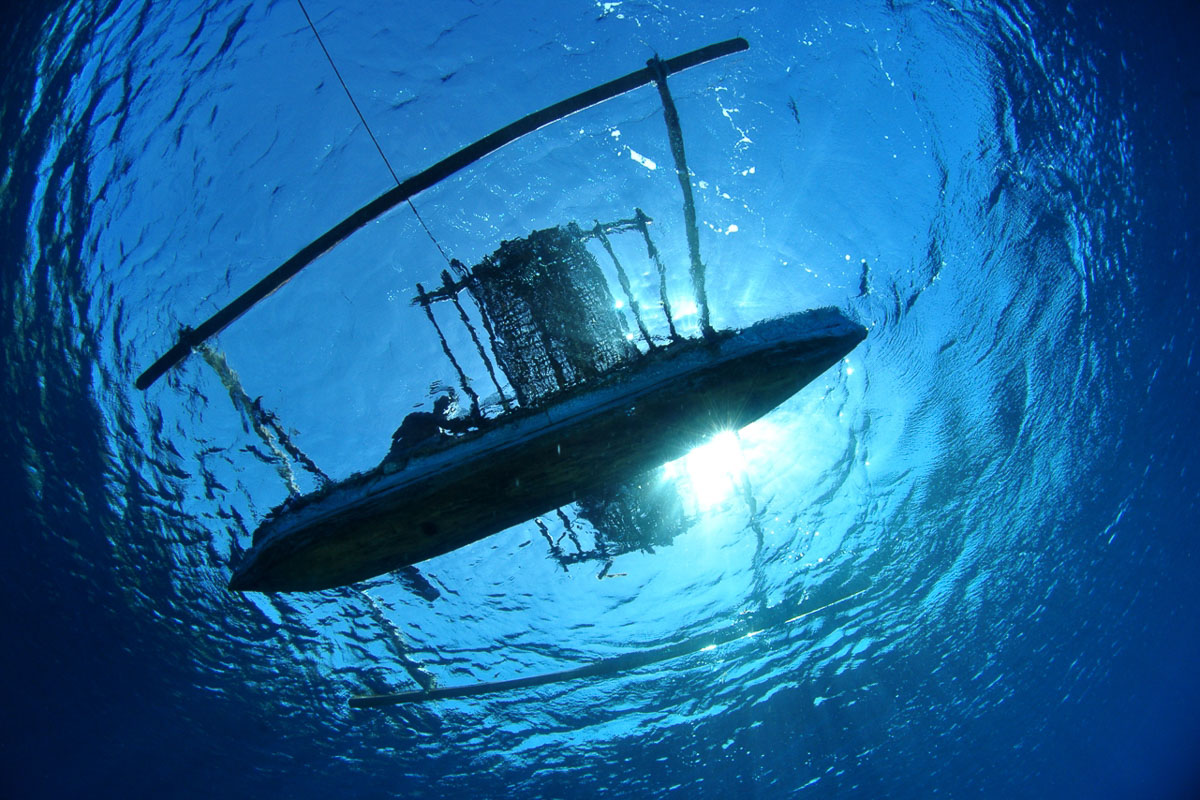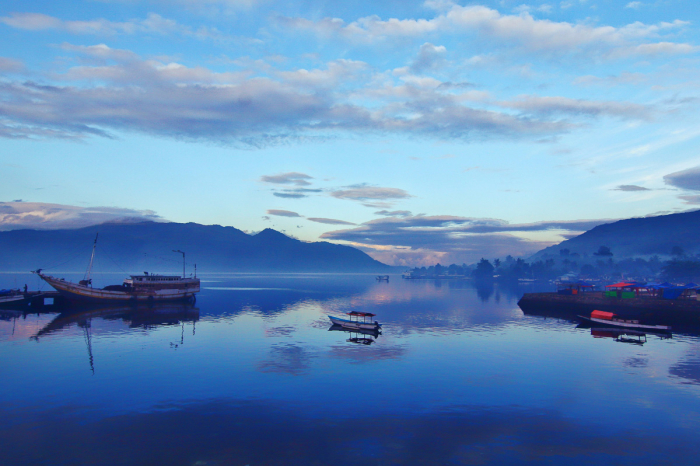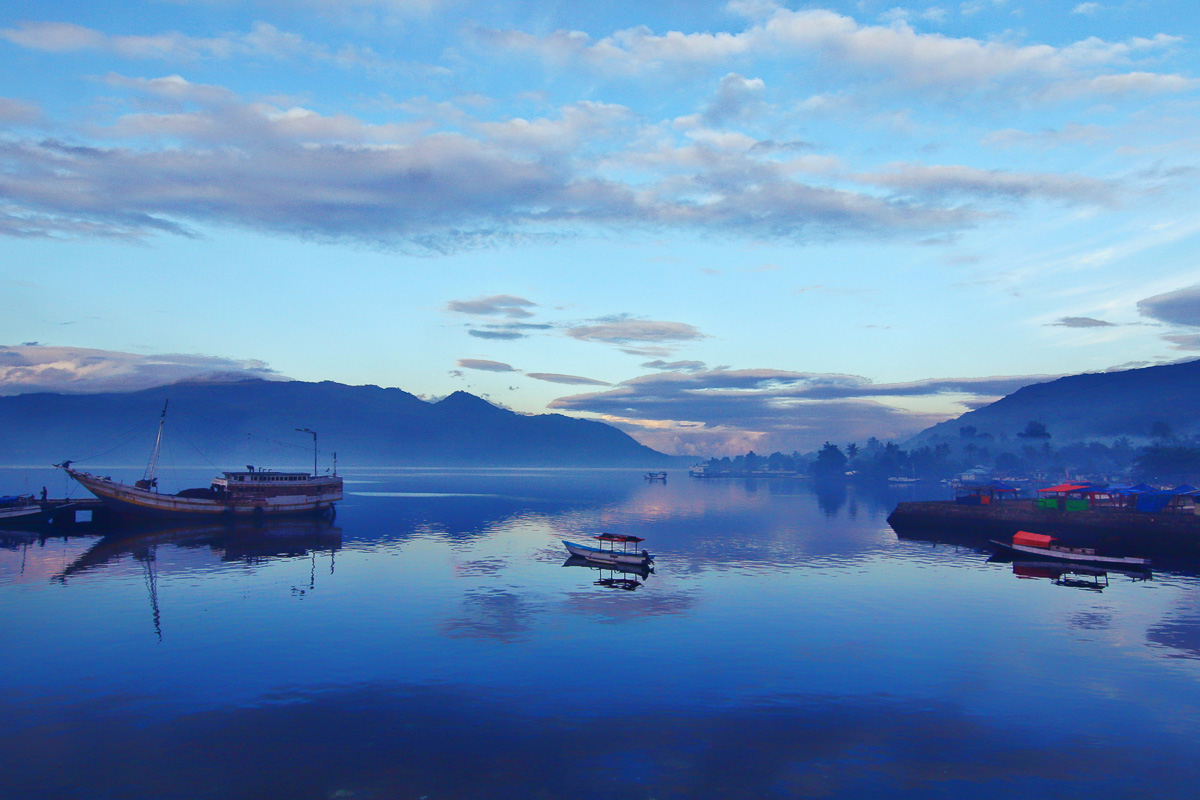 Diving Environment
Type
Reef and drift diving, muck diving
Level
Intermediate upwards - Alor is known for its strong currents
Diving Season
March to December, best conditions around October and November
Top tips

Alor produces beautiful ikat - a traditional woven material found across Indonesia. If you are interesting in buying some ikat, do some research and find ones with traditional design motifs and made using natural dyes.
Villages such as Takpala near Kalabahi offer an easy way for visitors to get a glimpse of village life. But if you have the time, make the effort to get out and into the countryside where you can really explore Alor's unique culture.
If you are diving during October or November, bring a hoodie or 5mm wetsuit - the water temperature can drop to 24C or even lower - cold enough to make long dives uncomfortable!
About Alor
The Alor region consists of two large islands, Alor and Pantar, as well as 14 smaller islands due east of Flores. They are amongst the least developed in Indonesia but for travellers willing to invest some time and energy to get to the islands, they offer incredible experiences both above and below the surface of the sea. On land, steep mountains and dry savannahs blend into lush forests that hide waterfalls, hot springs and even an active volcano - Sirung - on Pantar. The rugged mountains and steep valleys that dominate the islands have divided the people that live there into many distinct ethnic groups, with local cultures and traditional beliefs that have been preserved to this day.
The islands are part of the Lesser Sundas and along with Flores to the west, help to define the northern boundary of the Savu Sea. The famous Indonesian Throughflow is at its strongest here - particularly through the Ombai Strait that connects the Savu and Banda Seas - and a huge volume of water is funnelled through the channels that separate each of the islands. These currents bring with them a constant supply of nutrient-rich water, providing the perfect conditions for the marine life flourishes around the islands of Alor. These pristine blue waters and swirling currents, along with the beautiful reefs, drop-offs and sheltered bays, are home to thousands of marine species in one of the richest marine environments in the world.
Getting to Alor
Although a remote and relatively undeveloped part of Indonesia, Alor is reasonably well-connected and a number of domestic carriers connect Alor to international airports in Bali, Jakarta, Makassar or Surabaya, via Kupang in Timor. It is recommended to arrive 1 day prior to your domestic internal flights in case of any problems with delays. Once in Alor, resorts will pick guests up from the airport.
As an alternative to a stopover in Bali, Makassar or Jakarta, guests can break up their flights with a few nights in Maumere, Flores, from which they can climb the extraordinary Kelimutu volcano.
Click here for more information on how to get to Alor.
Where to stay
Like many of the more remote destinations in Indonesia, much of the diving around Alor and Pantar was only accessible by liveaboard boats for many years. However there are now several resorts in Kalabahi Bay and one on the northern tip of Pantar, giving guests a range of locations and budgets to choose from. There are also operators based out of Kupang on Timor that run trips in Alor during the high season. And of course, there are still some incredible liveaboards that visit the area, giving visitors the opportunity to explore some of the more far flung islands in the region beyond Alor and Pantar.
Diving season and weather
Alor can be dived year round but during the rainy season between December and March, sea conditions can make some of the sites more difficult to dive and the visibility is reduced. Some resorts shut down during this period for renovations. The best time of year is September to November, when the currents are strong and the water is cold - increasing the chances of seeing hammerhead sharks and other bigger animals, including whales and dolphins that migrate through the area.
Water temperatures vary from a low of around 24-25C in March and April and again in October and November, to a high of 28C or more from May to September during the southeast monsoon. The visibility is normally closely tied to the rains and can drop to below 15m before and during the wet season but increase to an incredible 40m in the middle of the dry southeast monsoon between June and October. Plankton blooms can hit particular areas during this period so the incredible visibility is never guaranteed!
---
Other popular destinations