Scuba diving in
Bunaken and Manado
Dive Bunaken's stunning coral reefs and walls in one of indonesia's richest national marine parks
Highlights
Enticing visibility, prolific marine life and good diving throughout the year
Dive dramatic drop offs and coral walls plunging to the ocean depths
Go muck diving on the reefs and muck sites of the mainland
Spot dolphins and whales when traveling to the islands or between dives
Bunaken's diving is renowned for its dramatic coral walls, spectacular marine life and of course, those warm, inviting seas. This national park is seen as a classic example of how conservation programmes and tourism can work together, and for over 30 years, divers have traveled to Bunaken intent on exploring its amazing reefs. Bunaken and Manado together offer that rare blend of beautiful scenery, amazing reef diving and interesting muck sites - the perfect dive holiday combination!
Diving in the Bunaken Marine Park
Whitetip reef shark

Year round

Schooling reef fish

Year round

Clown frogfish

Year round

Giant frogfish

Year round

Pygmy seahorse

Year round

Ghost pipefish

Year round

Walls & pinnacles

Year round

Plentiful reef life

Year round

Healthy corals

Year round
Bunaken's diving is famous for its dramatic, plunging reefs and walls, spectacularly diverse marine life and warm, clear waters. Divers can drift along sheer walls with plenty of cracks and crevices to investigate, or relax in the sunlit shallows and explore the beautiful coral gardens - all the while enjoying the prolific fish life. The deep water that surrounds the islands means that the visibility is normally good throughout the year, and can even exceed 30m+ - perfect conditions for some fabulous diving. And with over 50 dive sites around the islands and along the mainland coast, divers are spoilt for choice.

Bunaken dive sites
Many of the dive sites around the islands feature vertical coral walls and shallow reef flats, rich in both hard and soft corals. The walls are festooned with beautiful sea fans, whips, soft corals and black coral bushes that flourish in the currents. Along the top of the walls, gardens of healthy corals can be found growing in the sunlit shallows. Bigger animals such as whitetip and blacktip reef sharks, barracuda, jackfish, turtles and small tuna are common, along with dogtooth tuna, wahoo, giant trevally, eagle rays or Napoleon wrasse. Sea snakes are also common, and big schools of snapper, triggerfish, sweetlips and other reef fish are seen every day.
Manado dive sites
Sulawesi's amazing diversity is reflected in the interesting macro life that can be found at  dive sites on the mainland coast. Pygmy seahorses, ghostpipefish, leaf scorpionfish and nudibranchs are common, and 'muck' critters such as frogfish, seahorses, snake eels and Rhinopias, mimic octopus and wonderpus and the elusive hairy octopus can all be found. Sites here feature everything from healthy coral reefs, white and black sand slopes, patch reefs and seagrass beds - in fact the entire coastline around Manado - has a diversity of habitats and species to rival those found in the Lembeh Strait.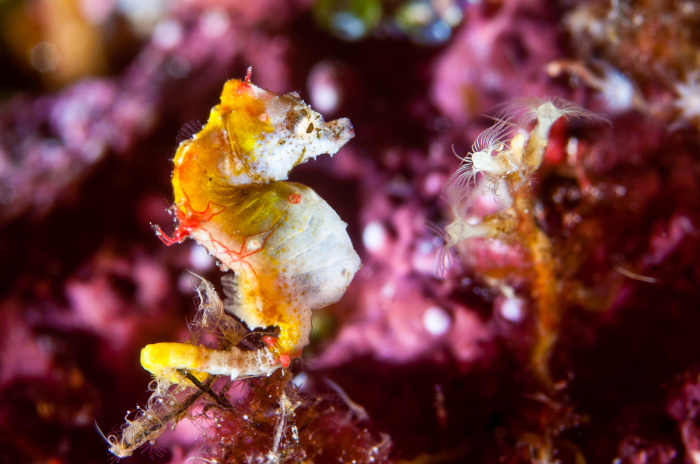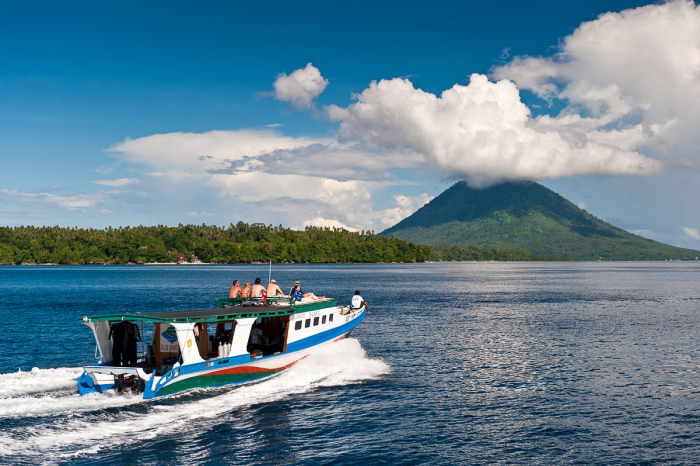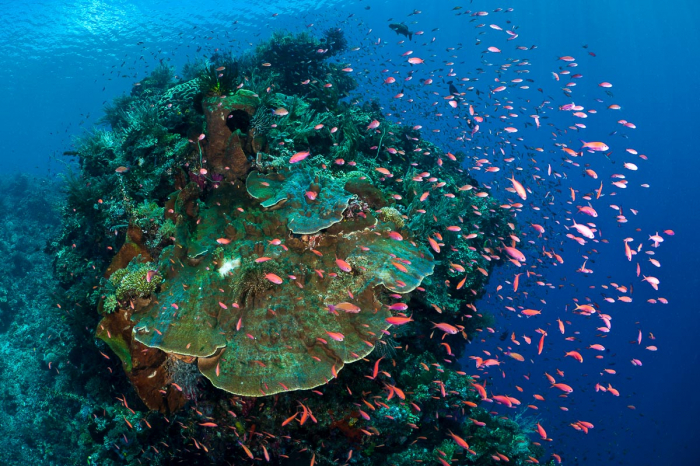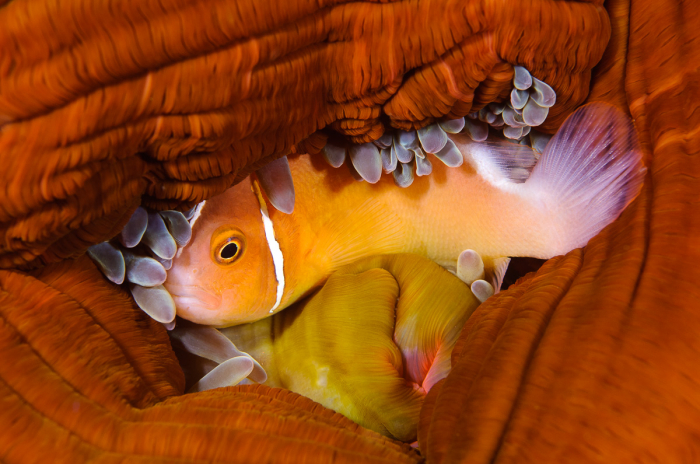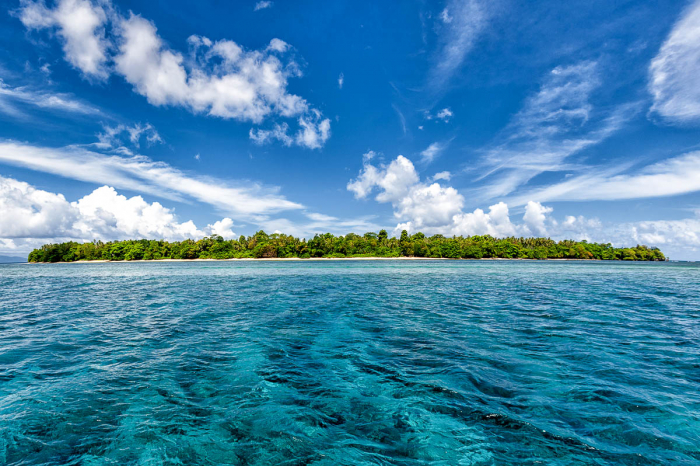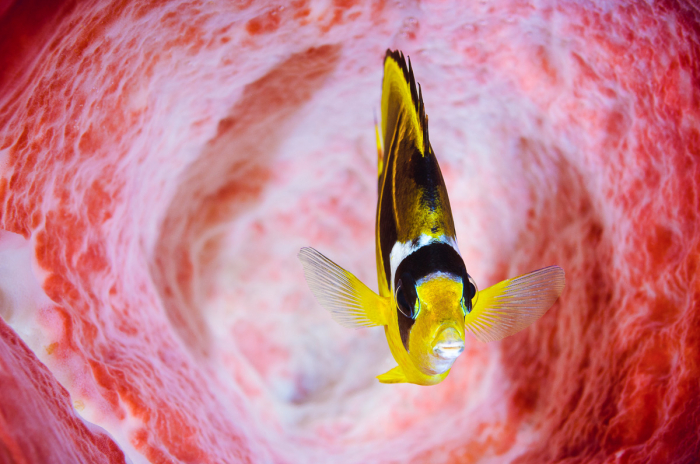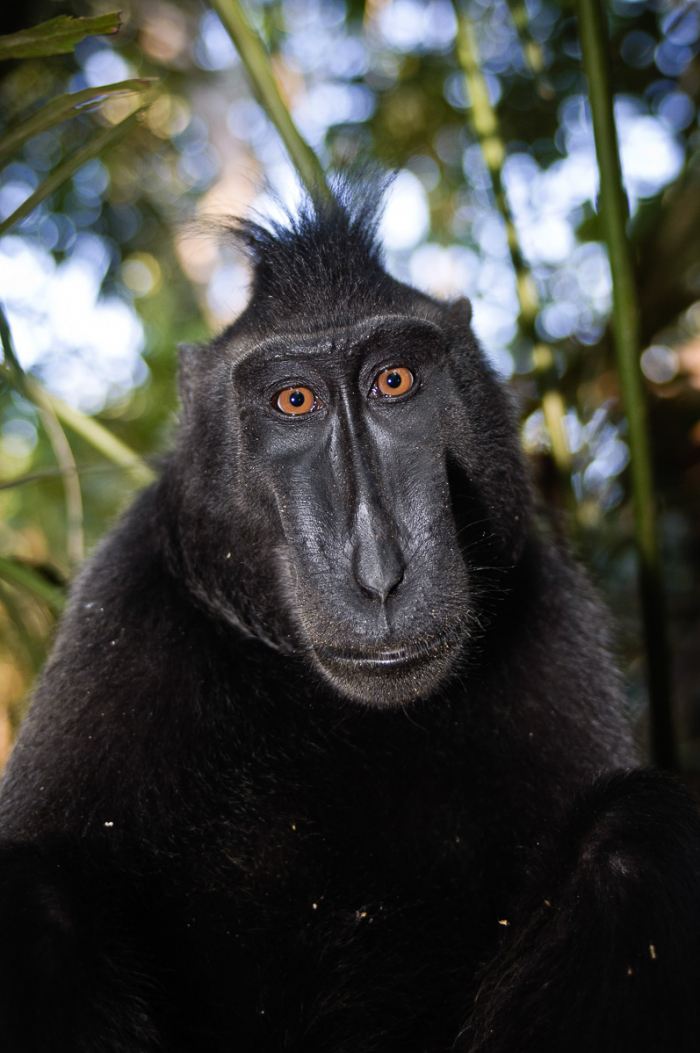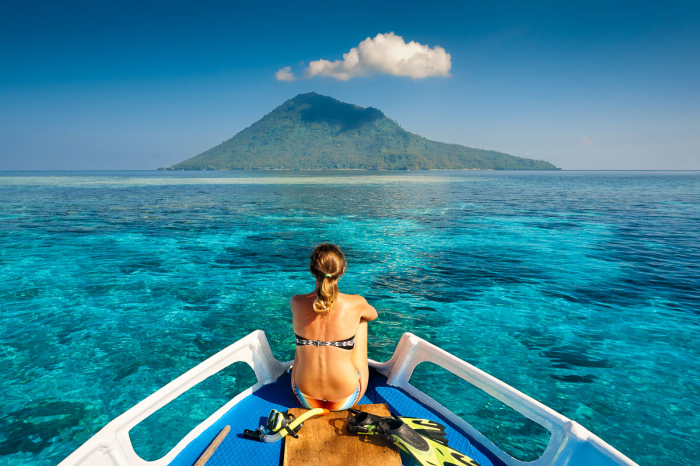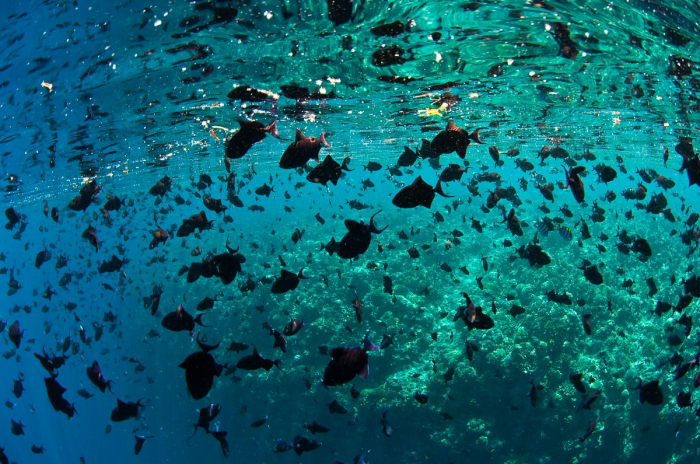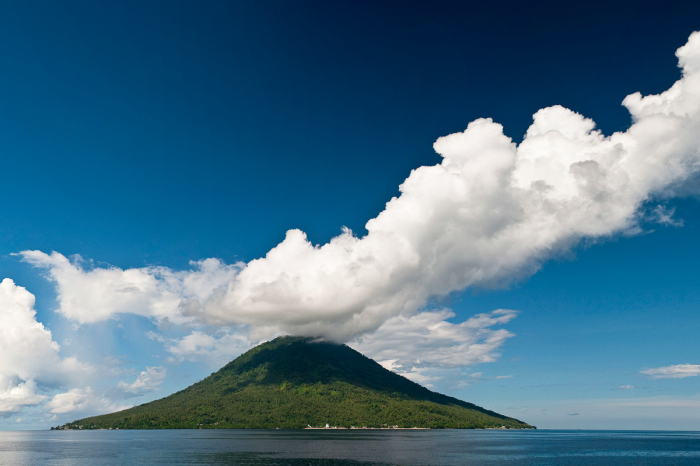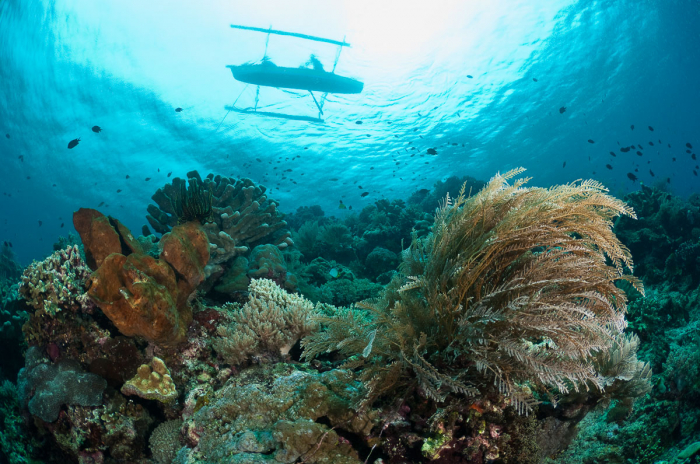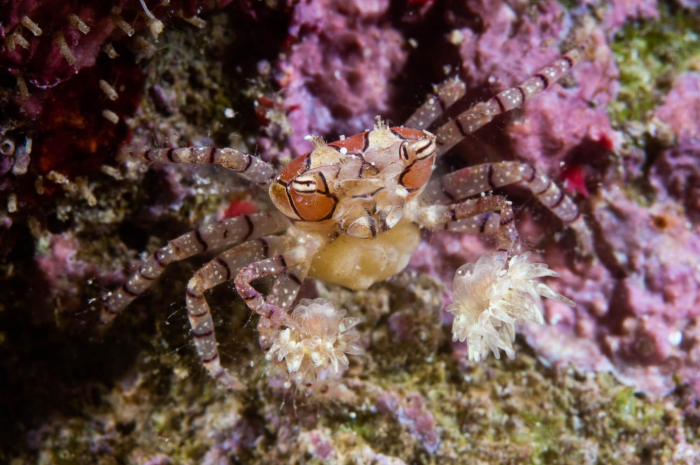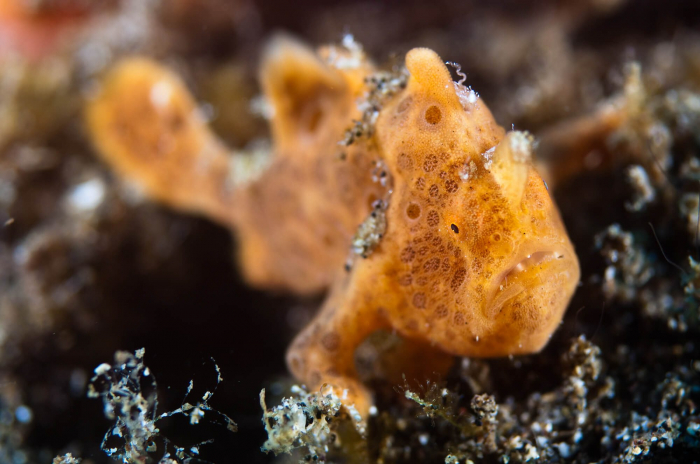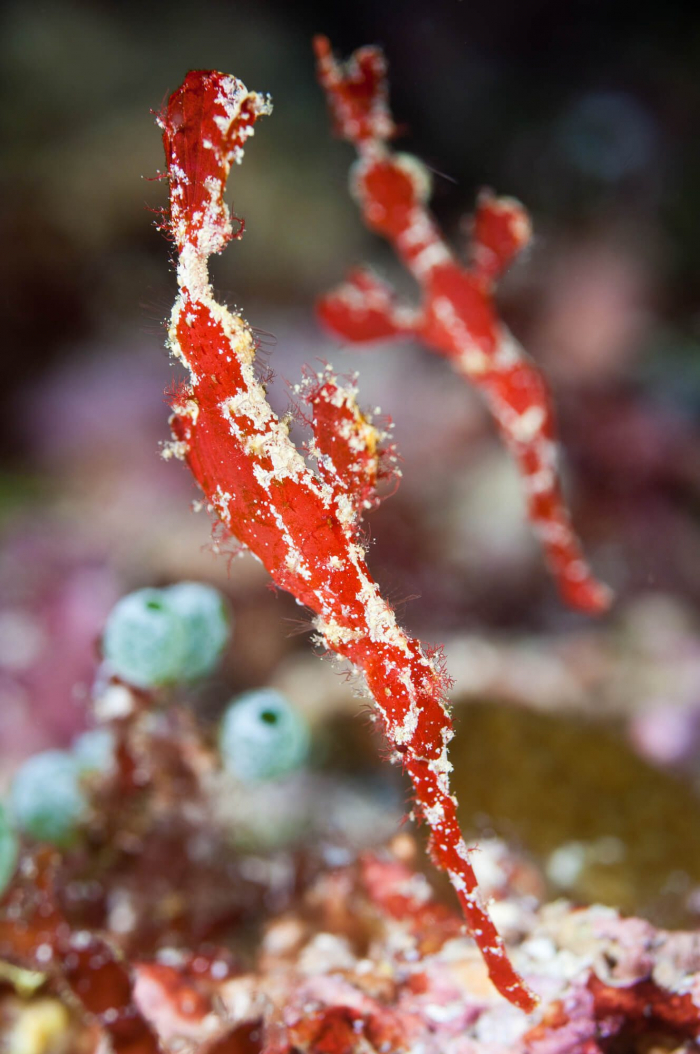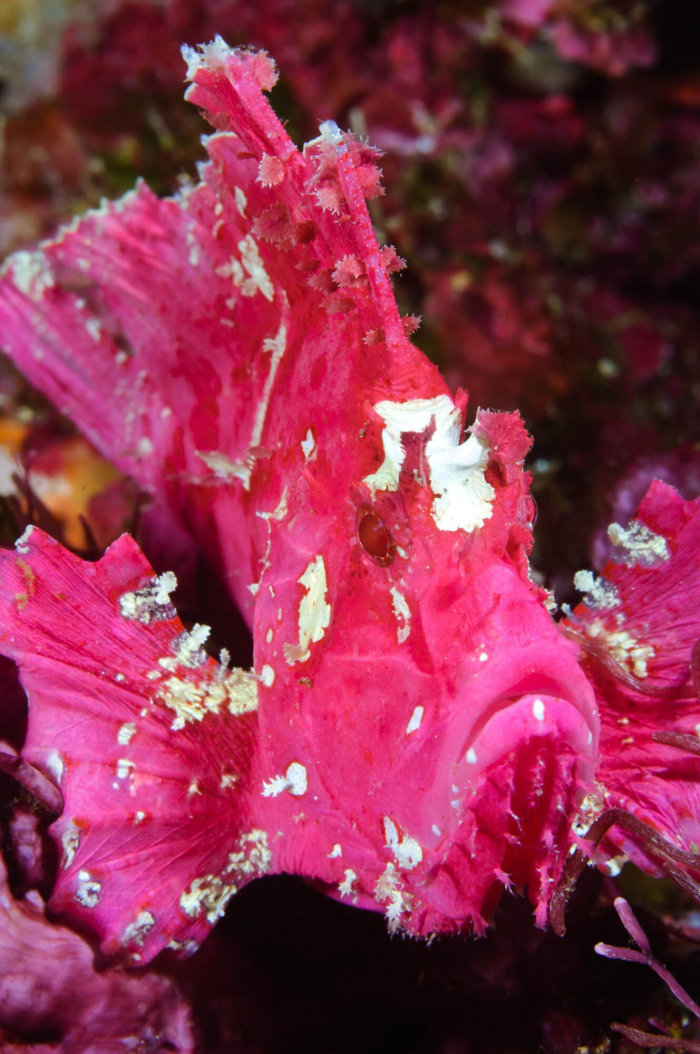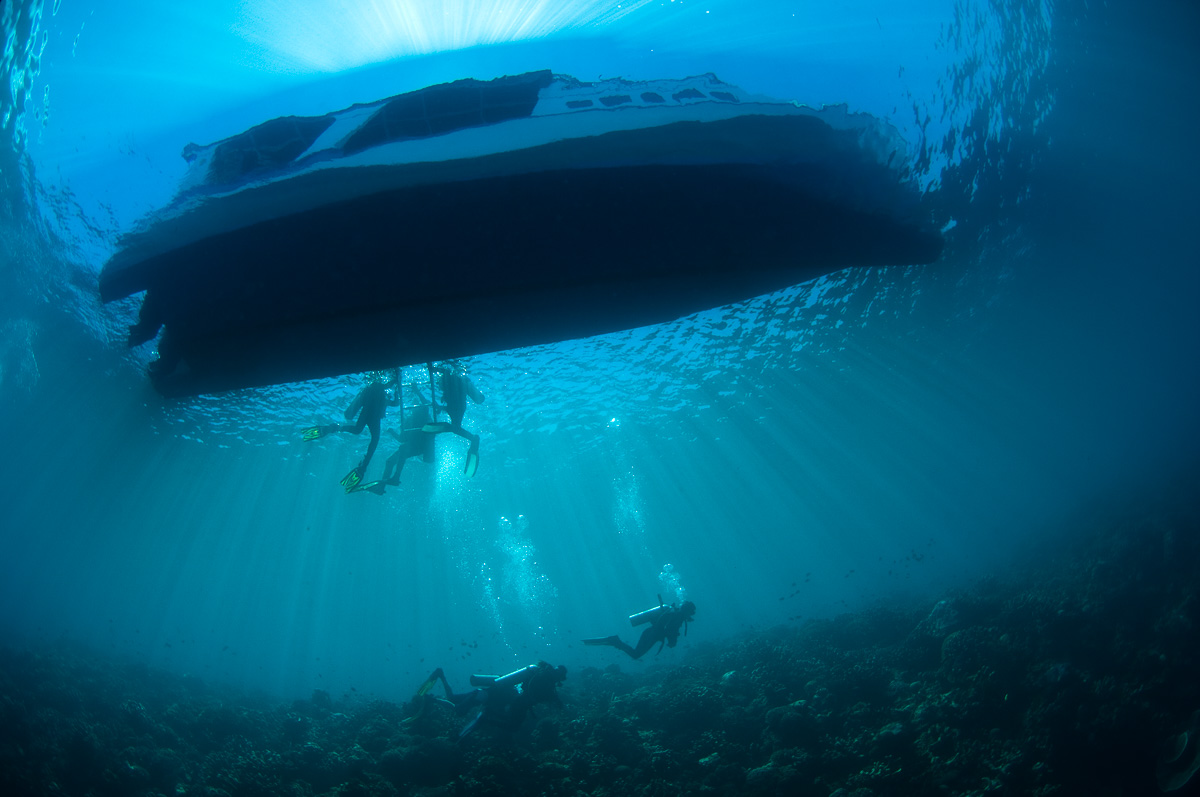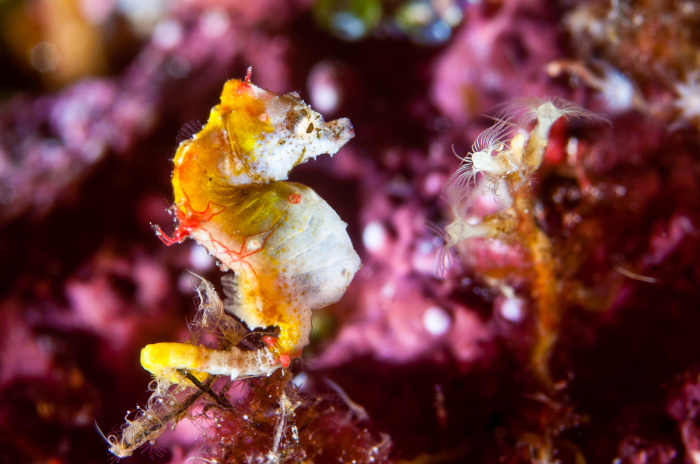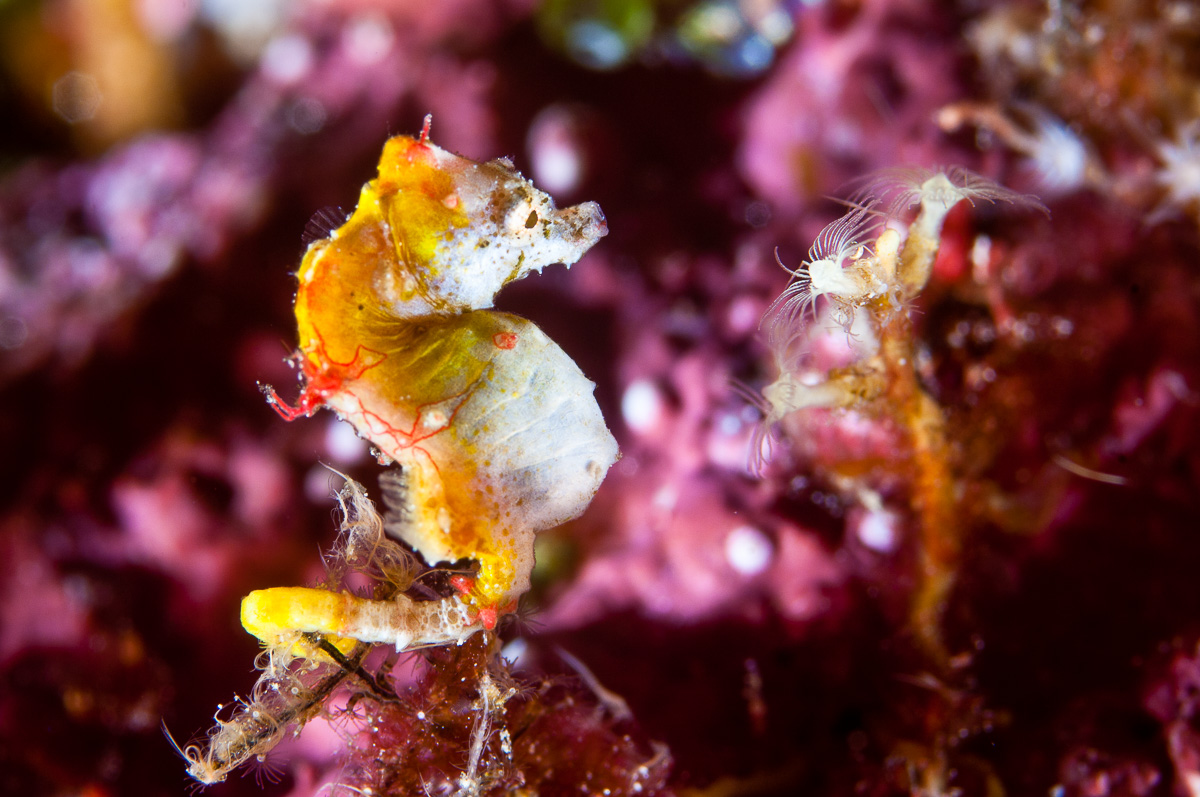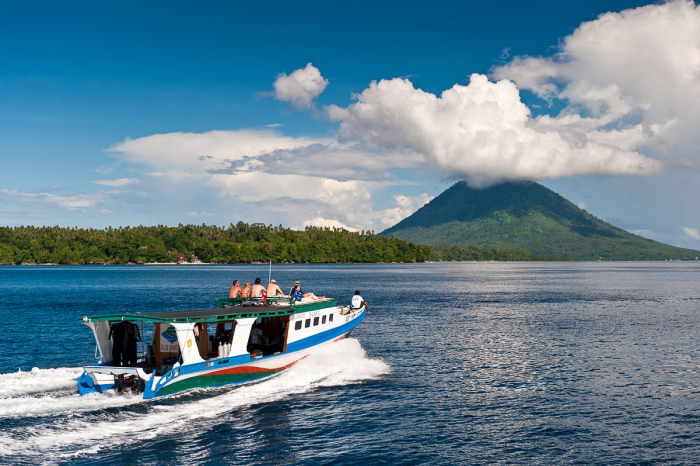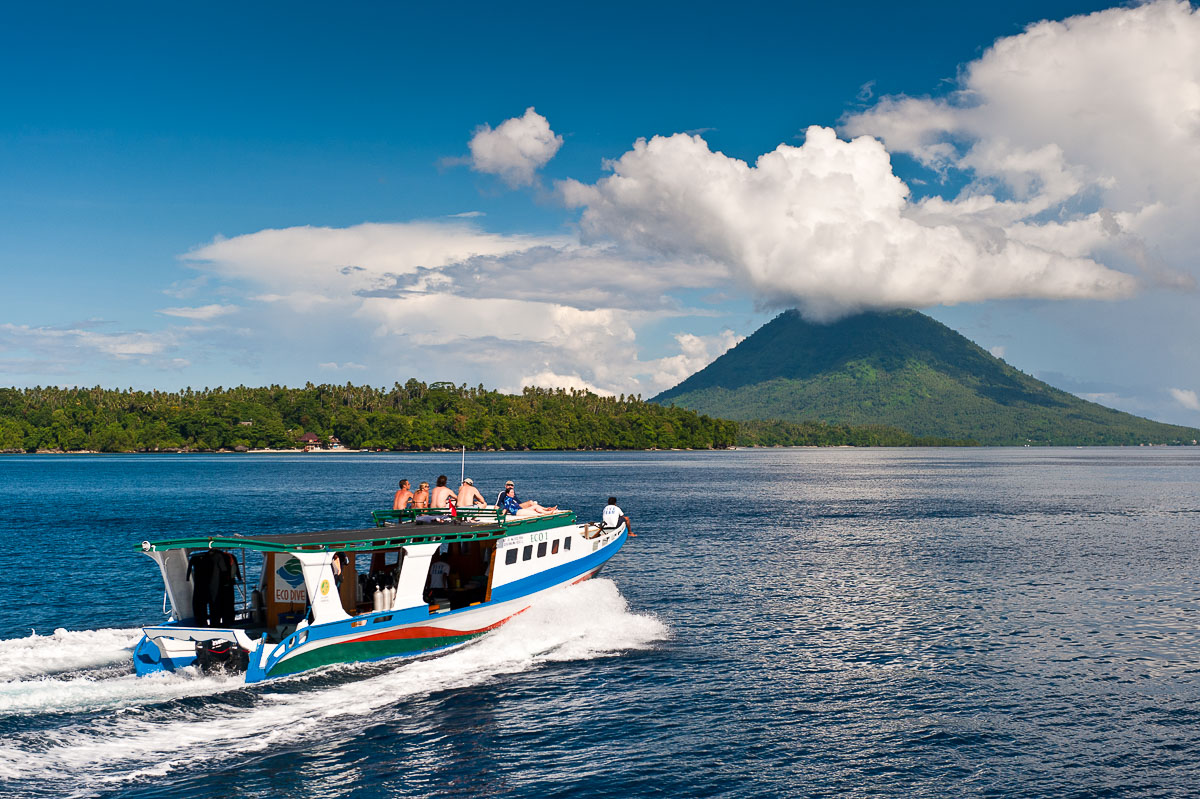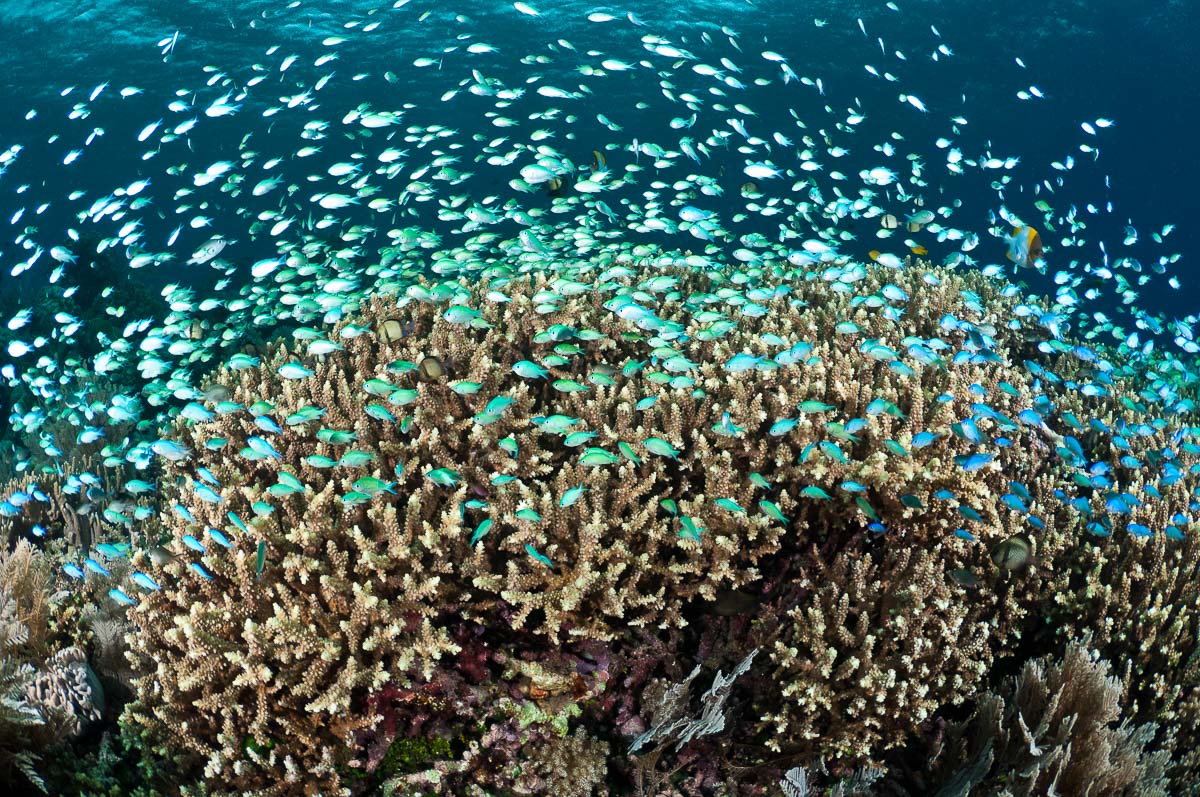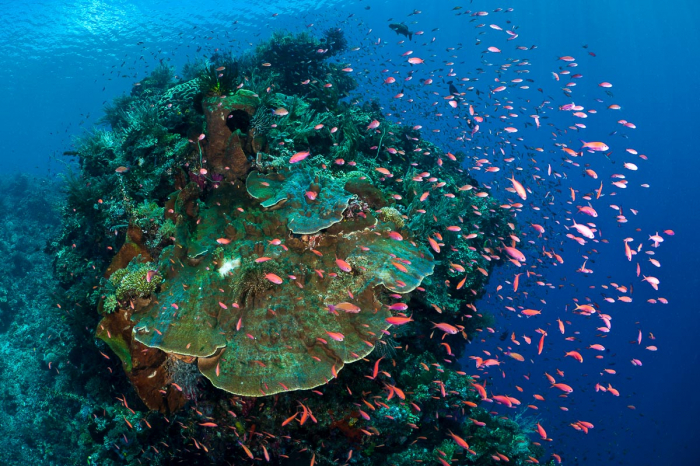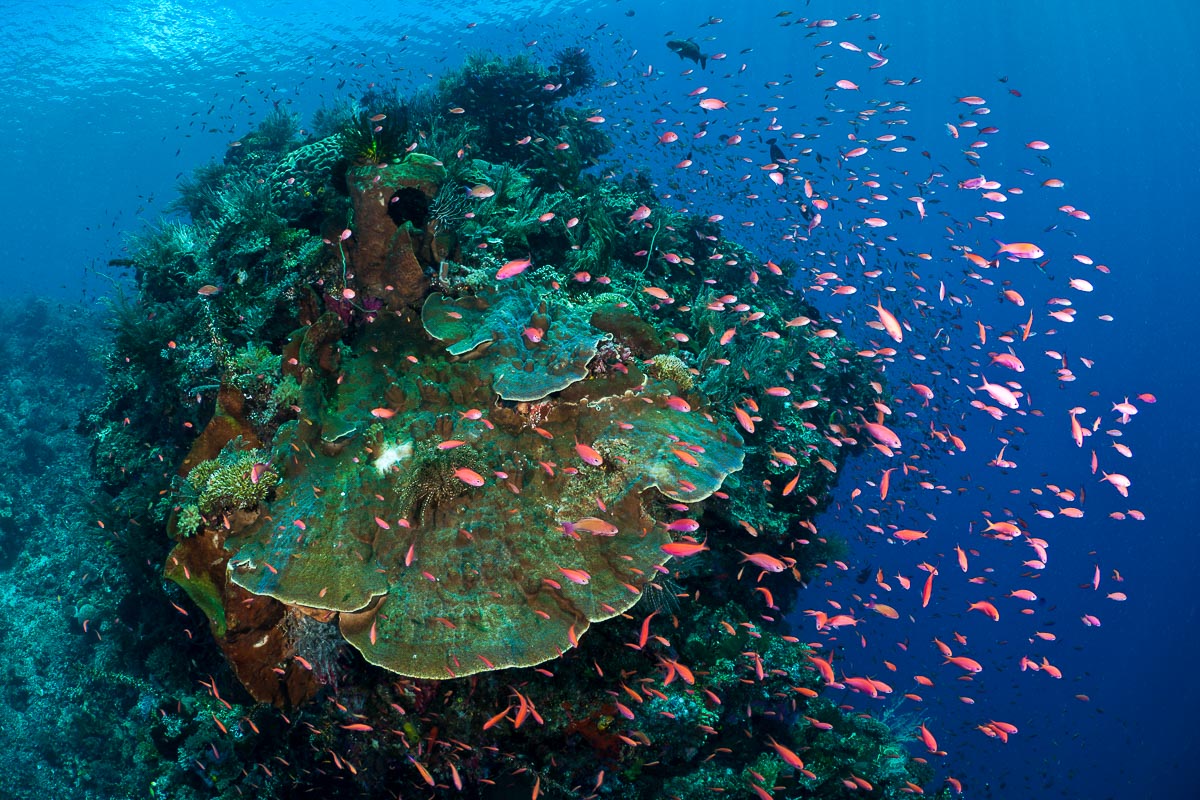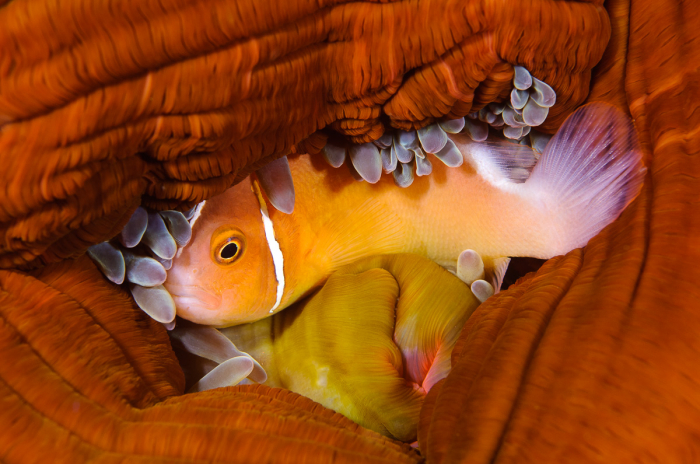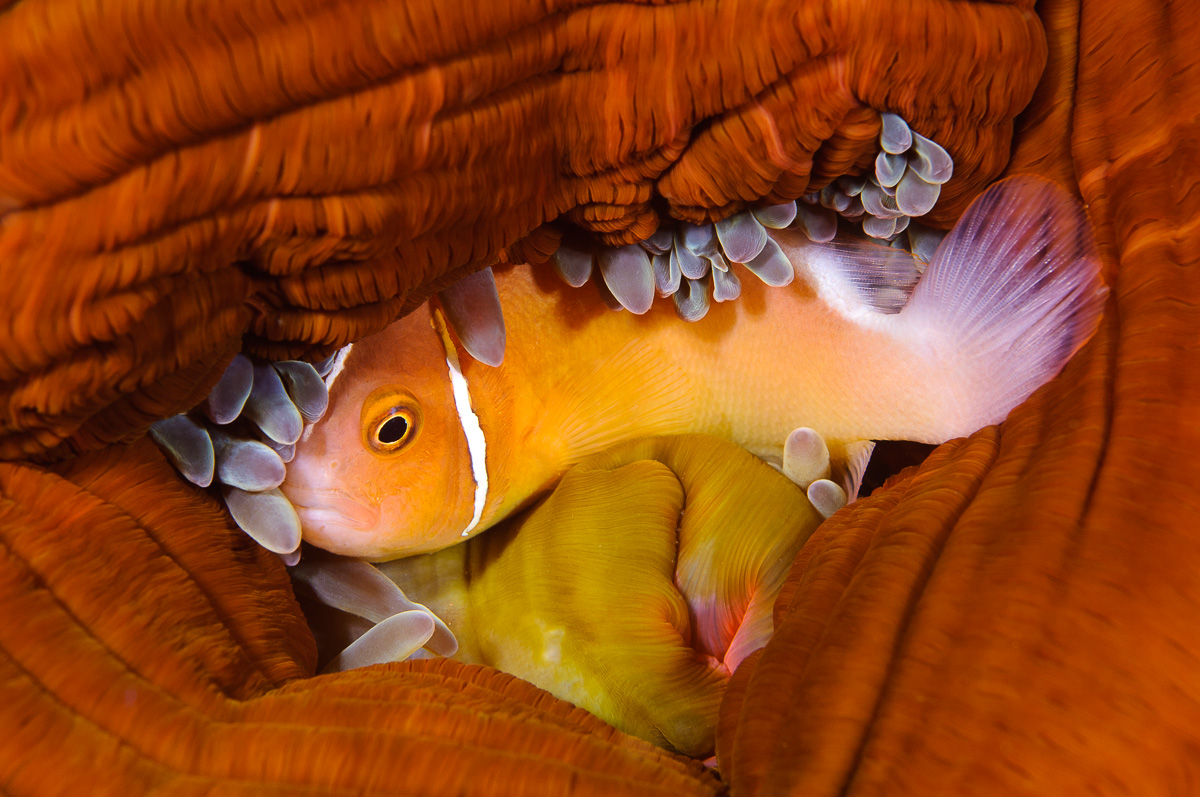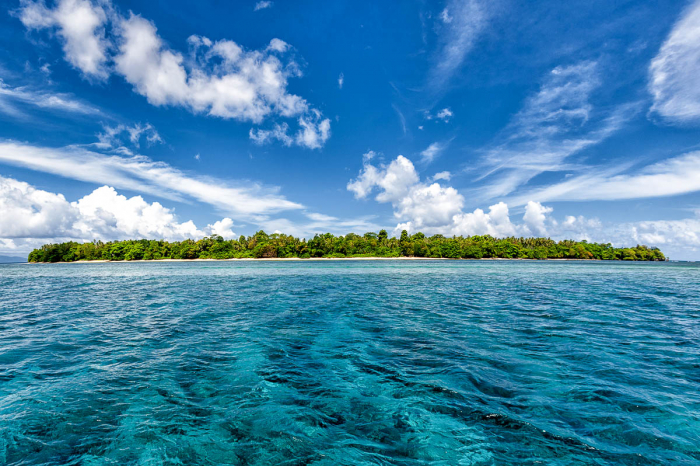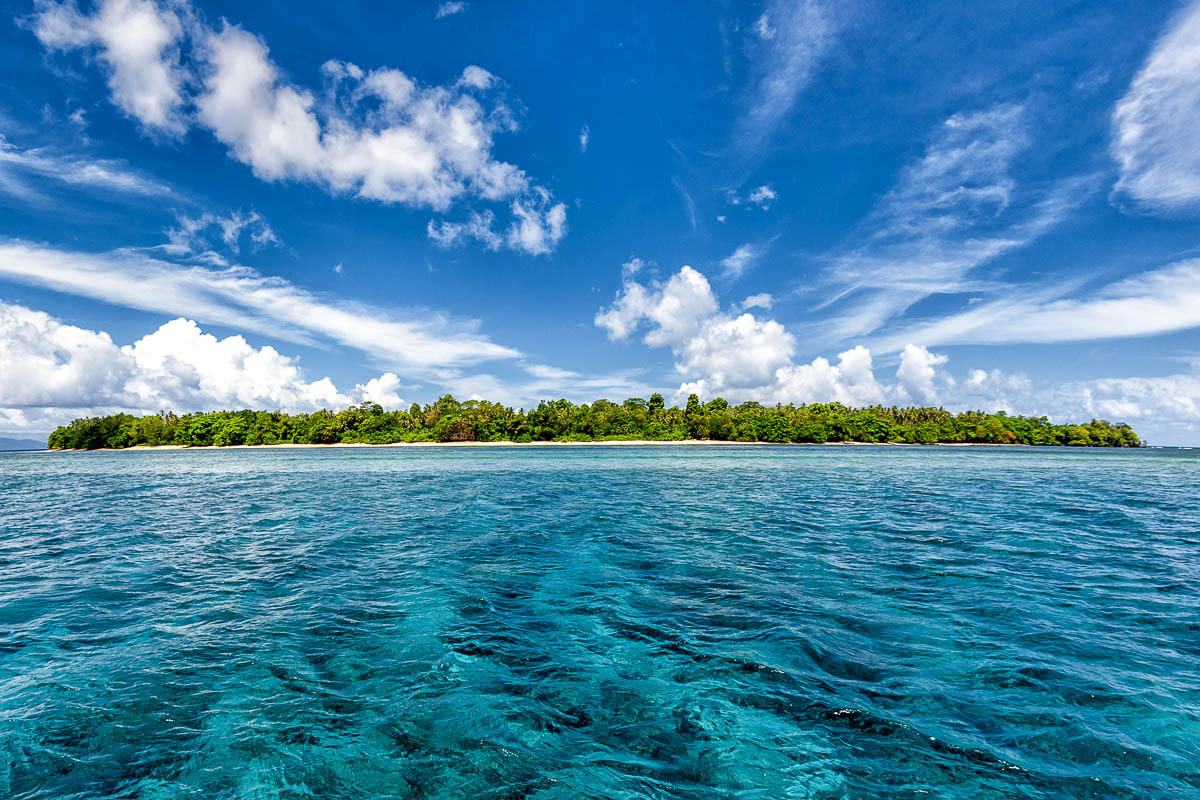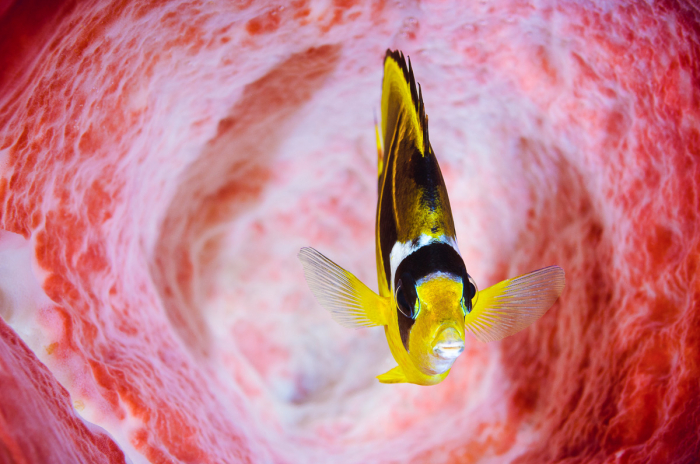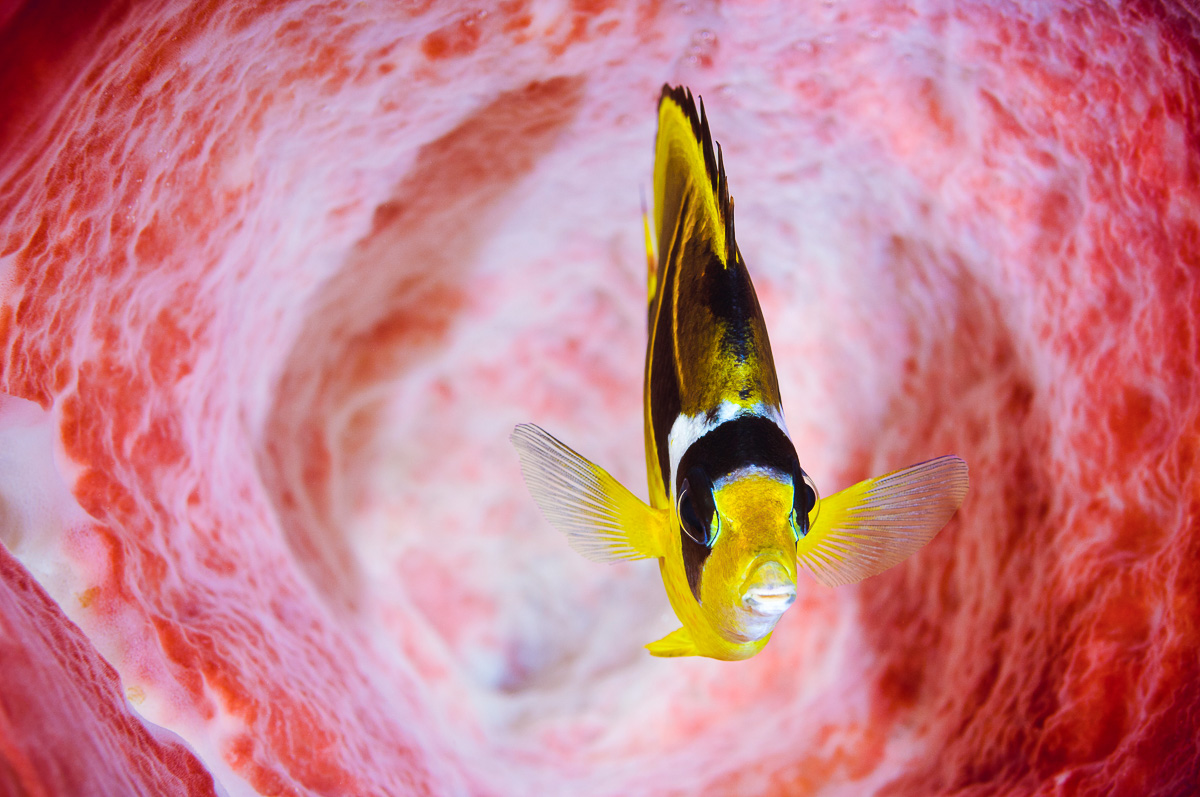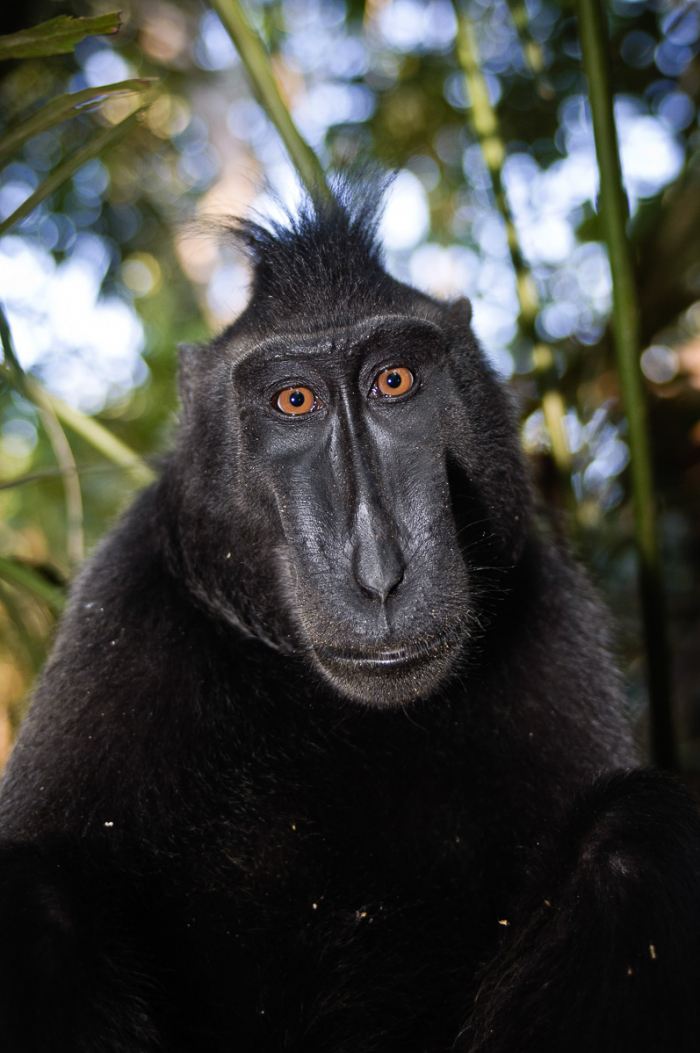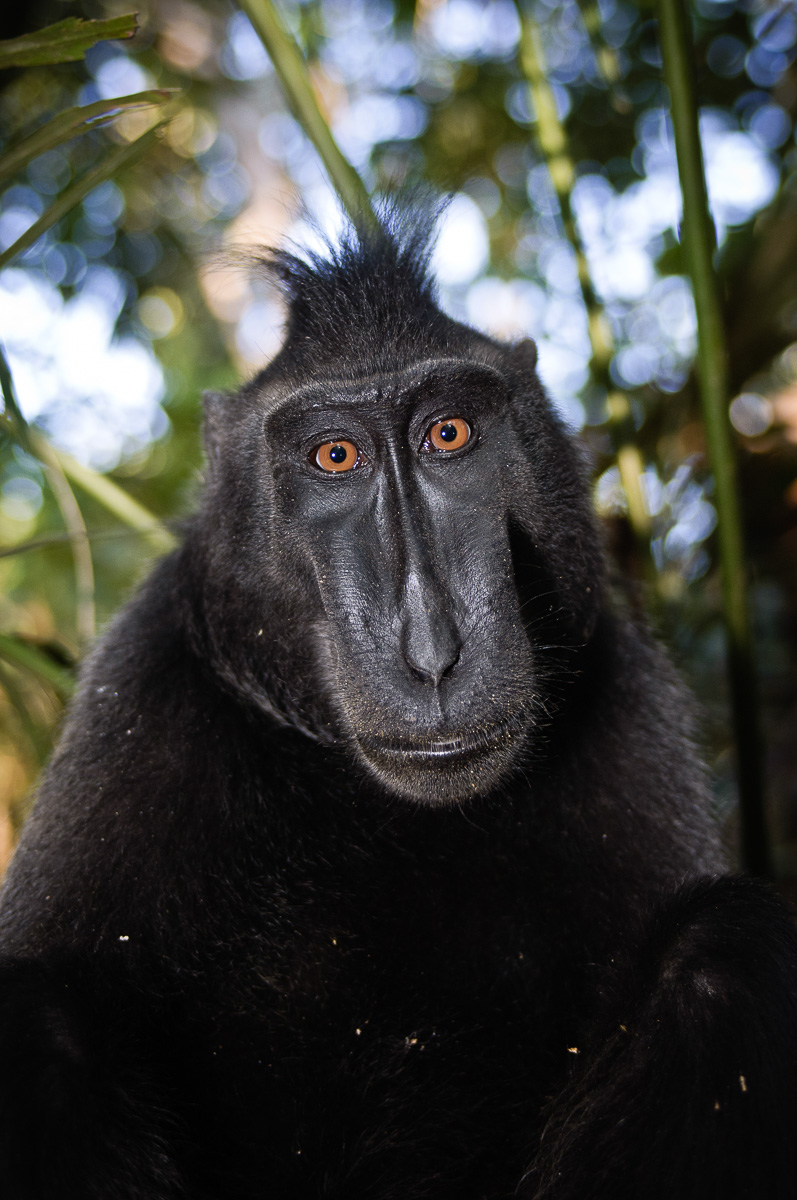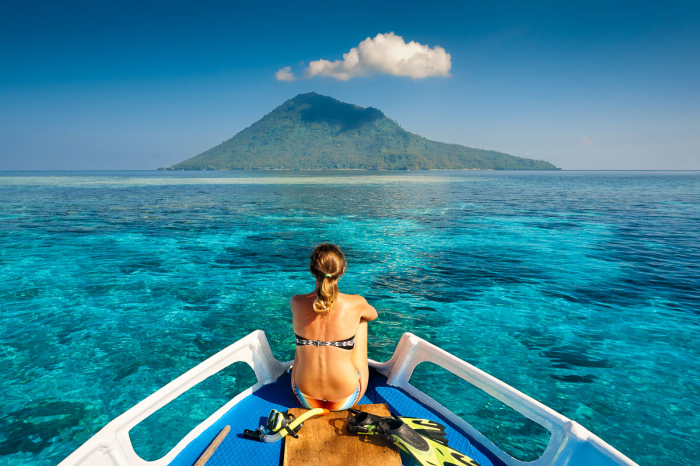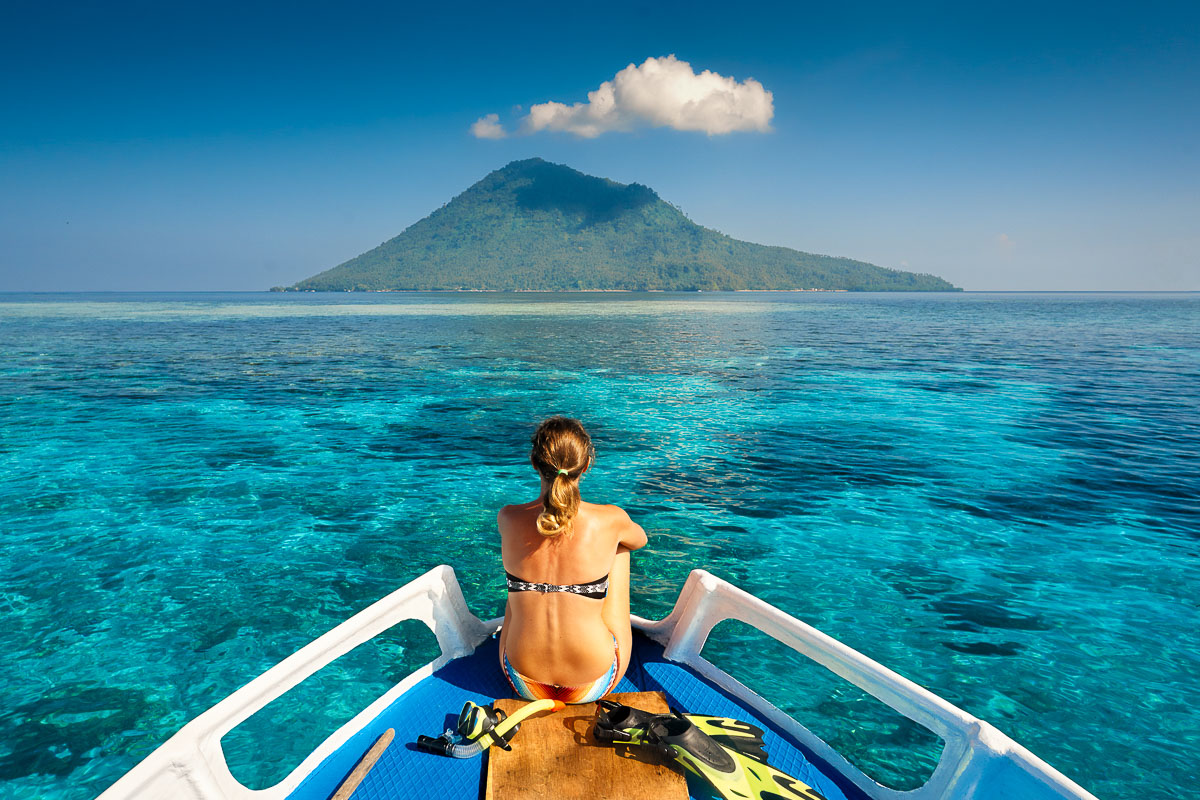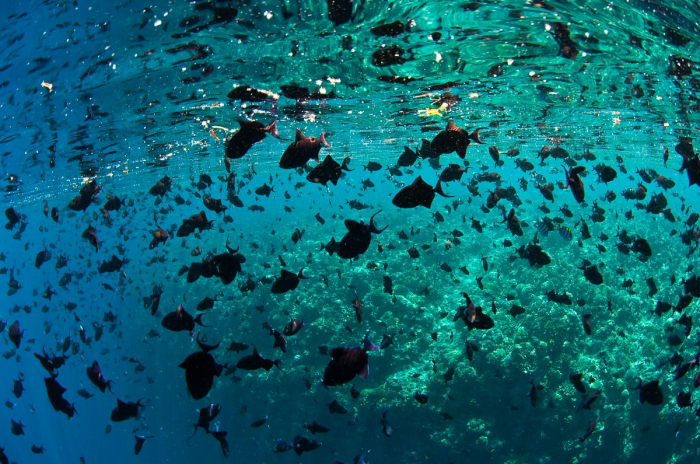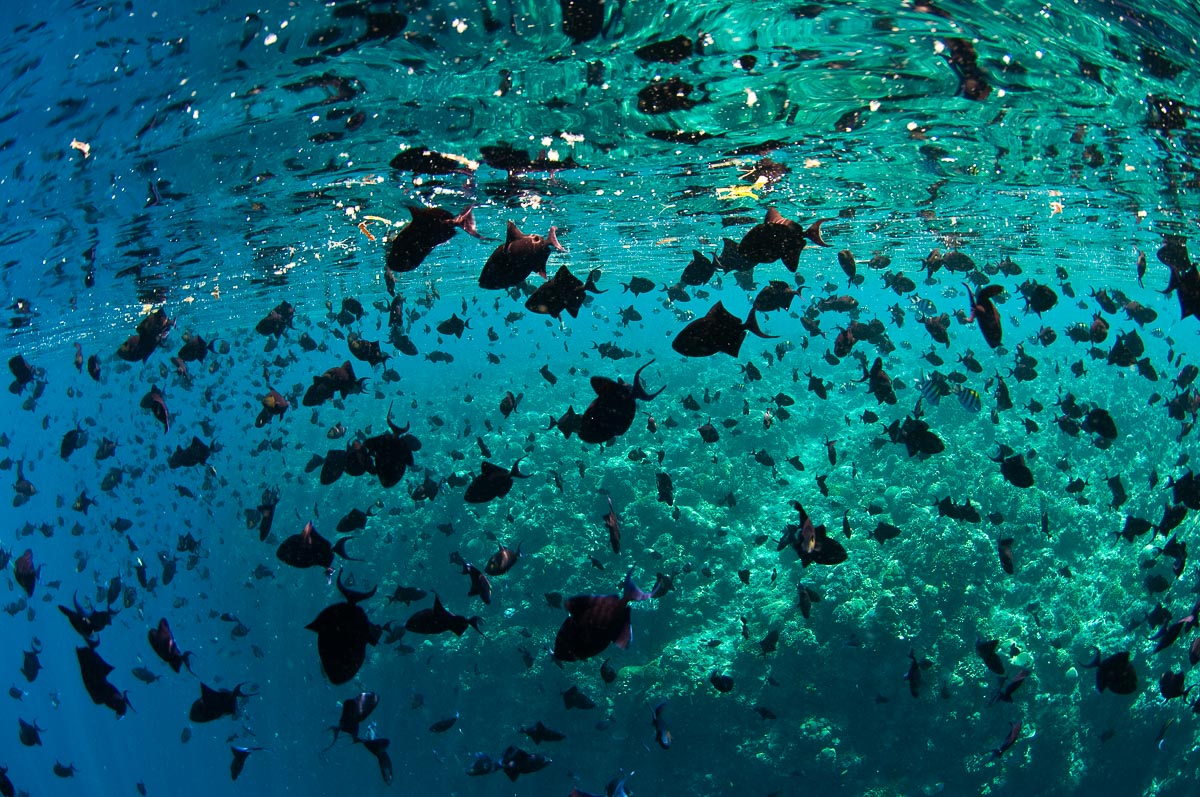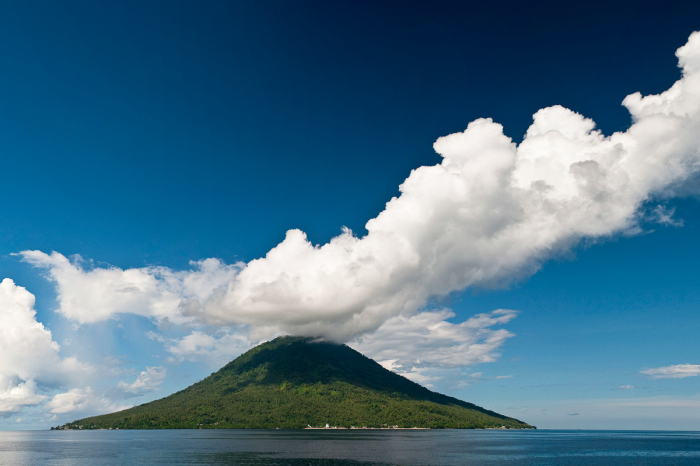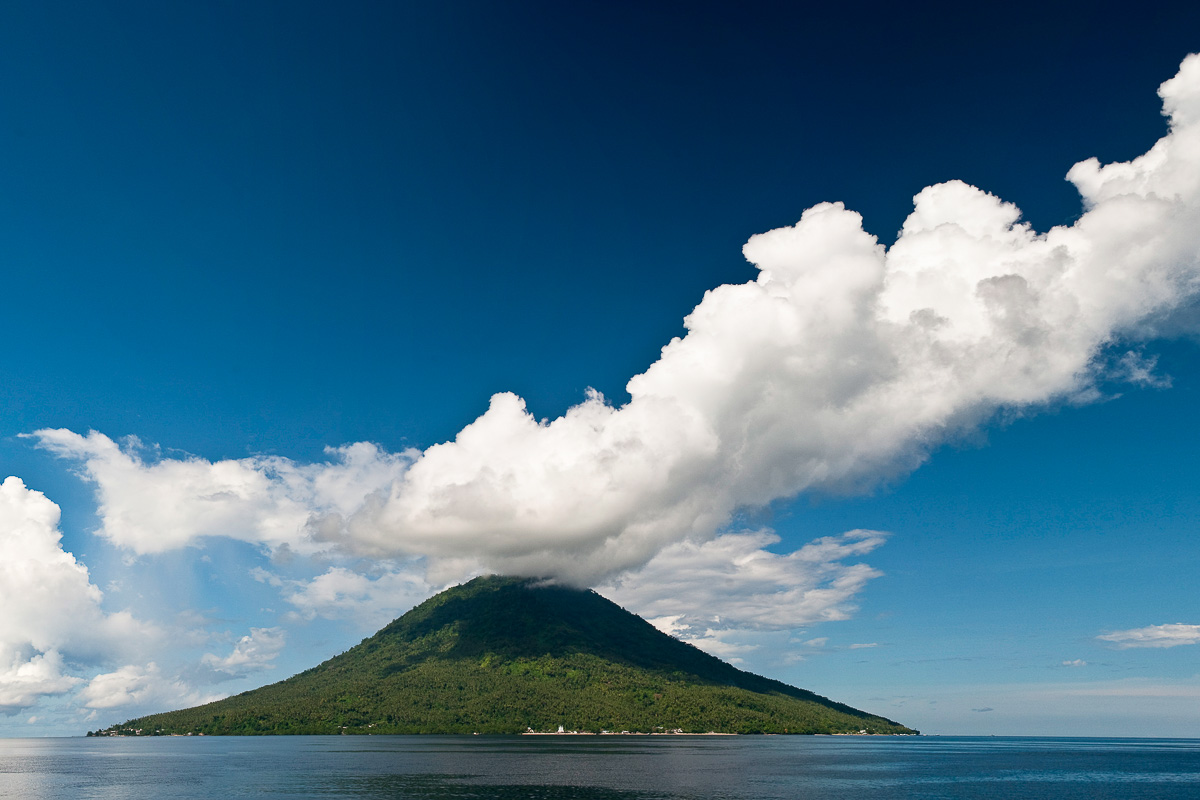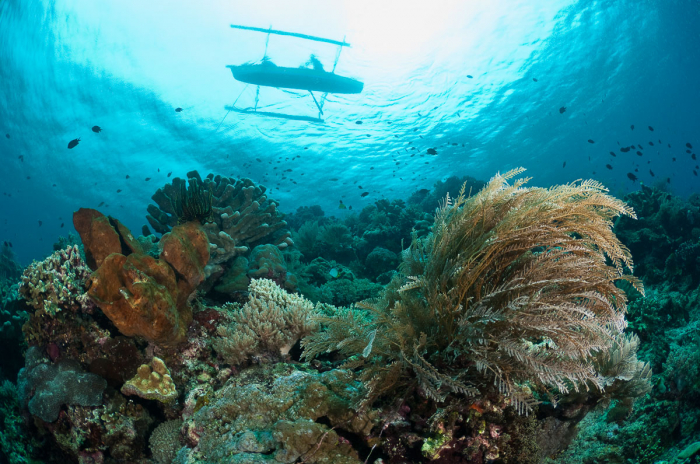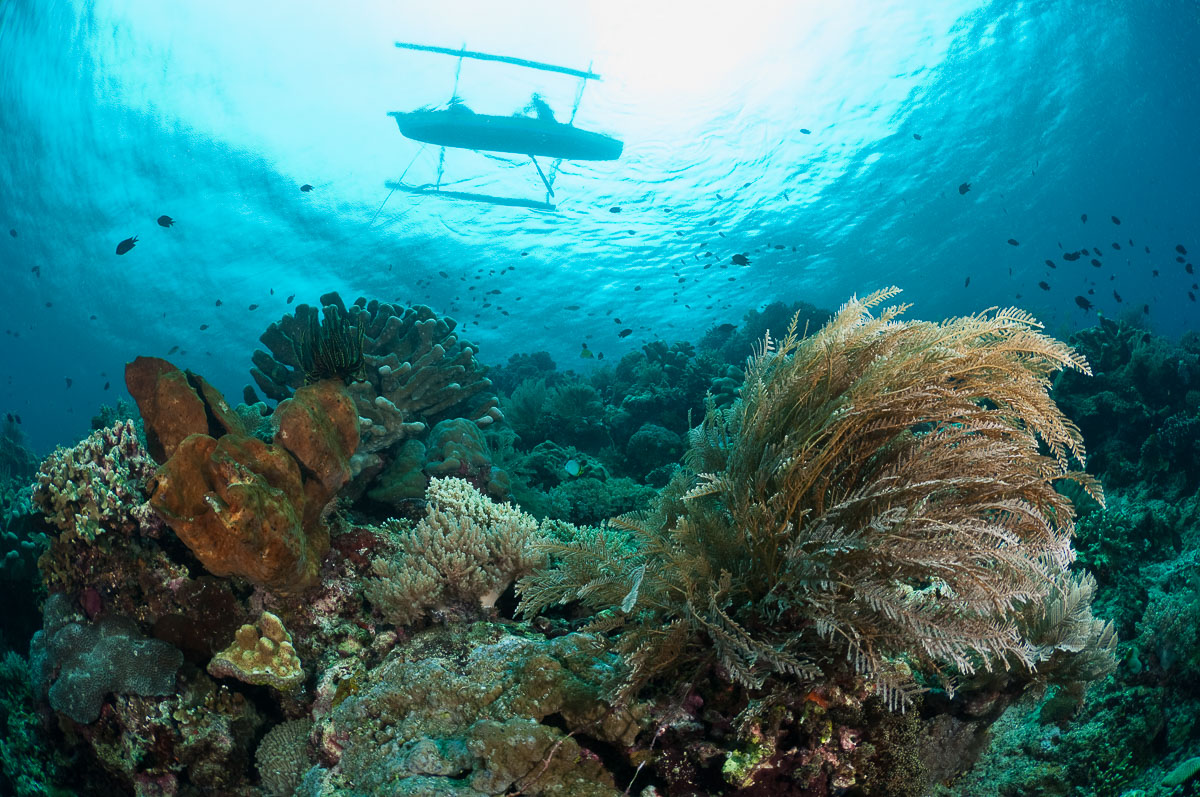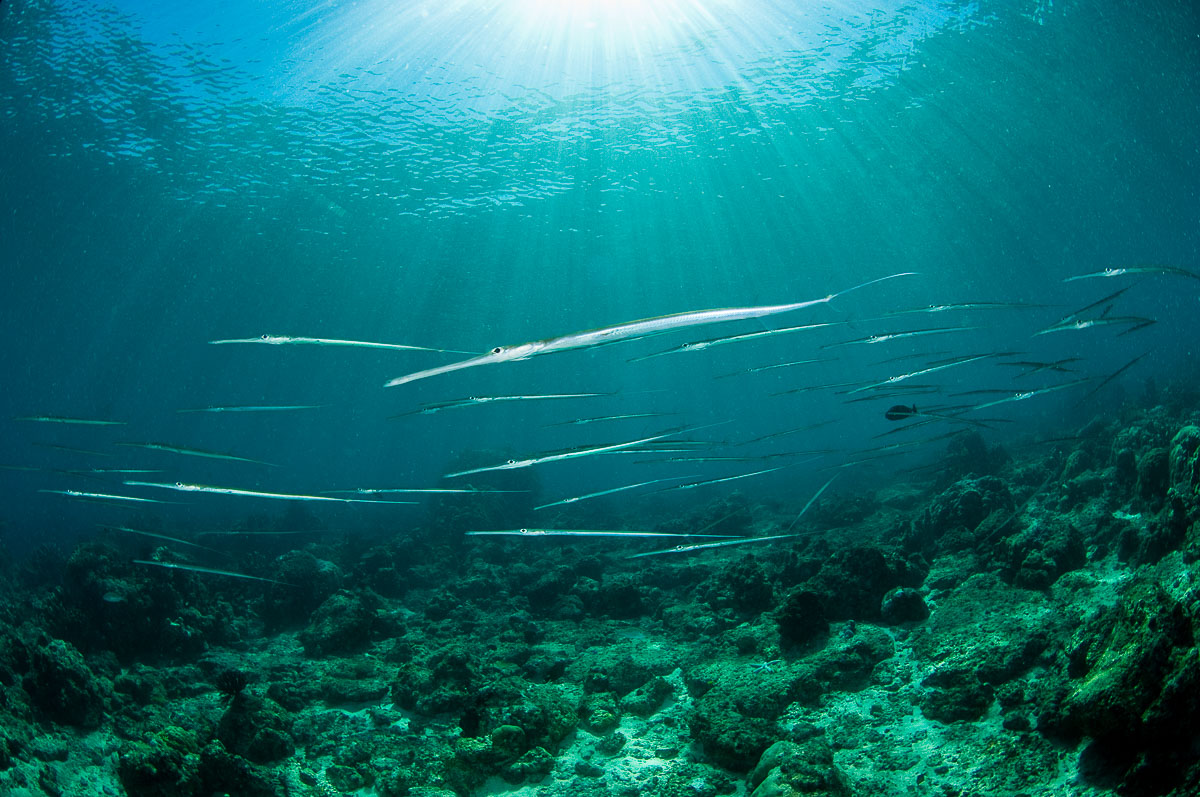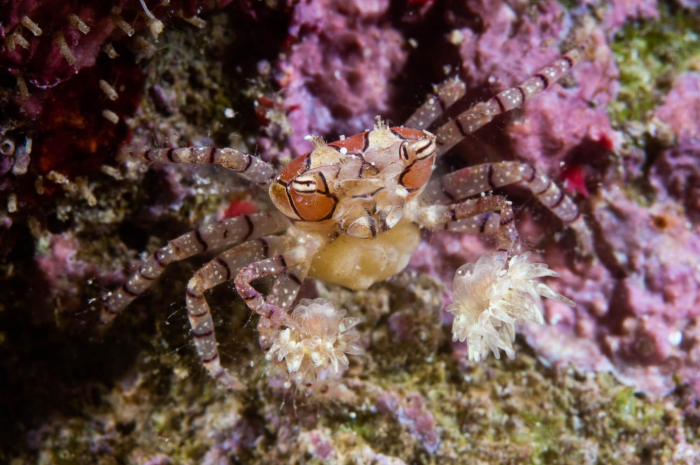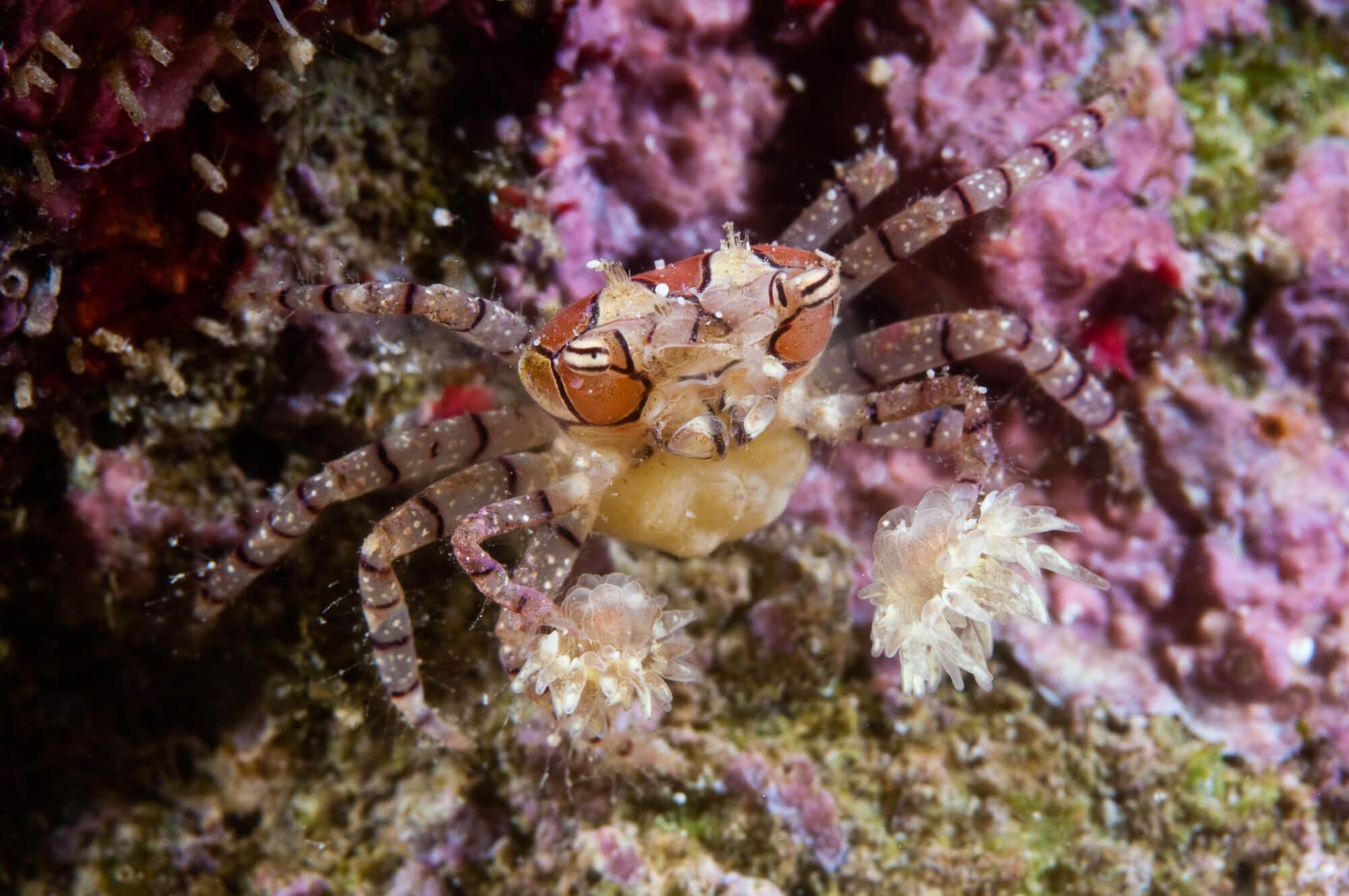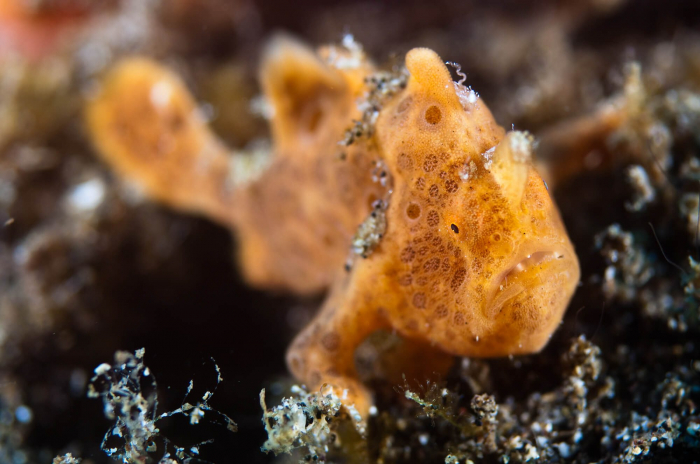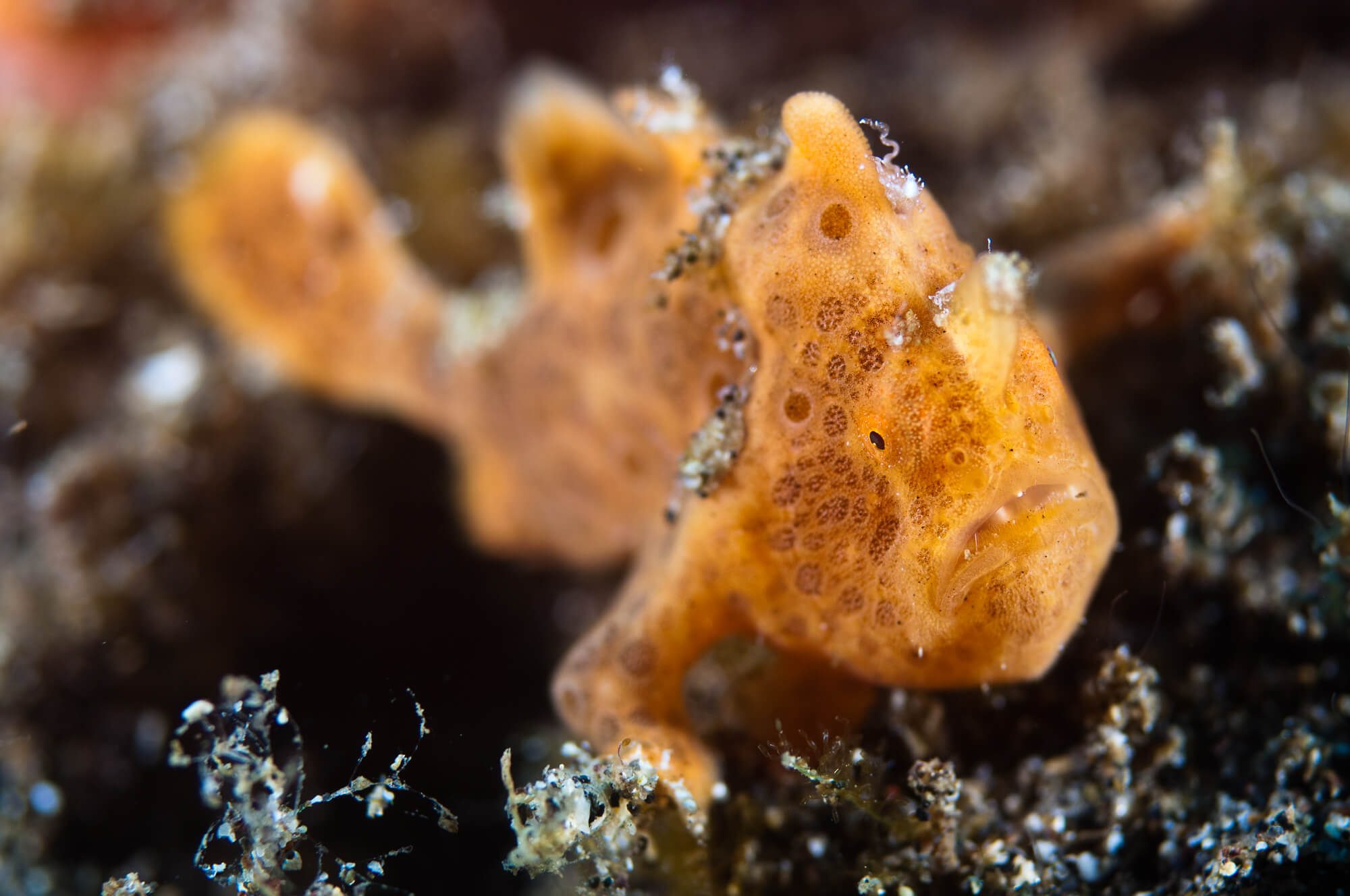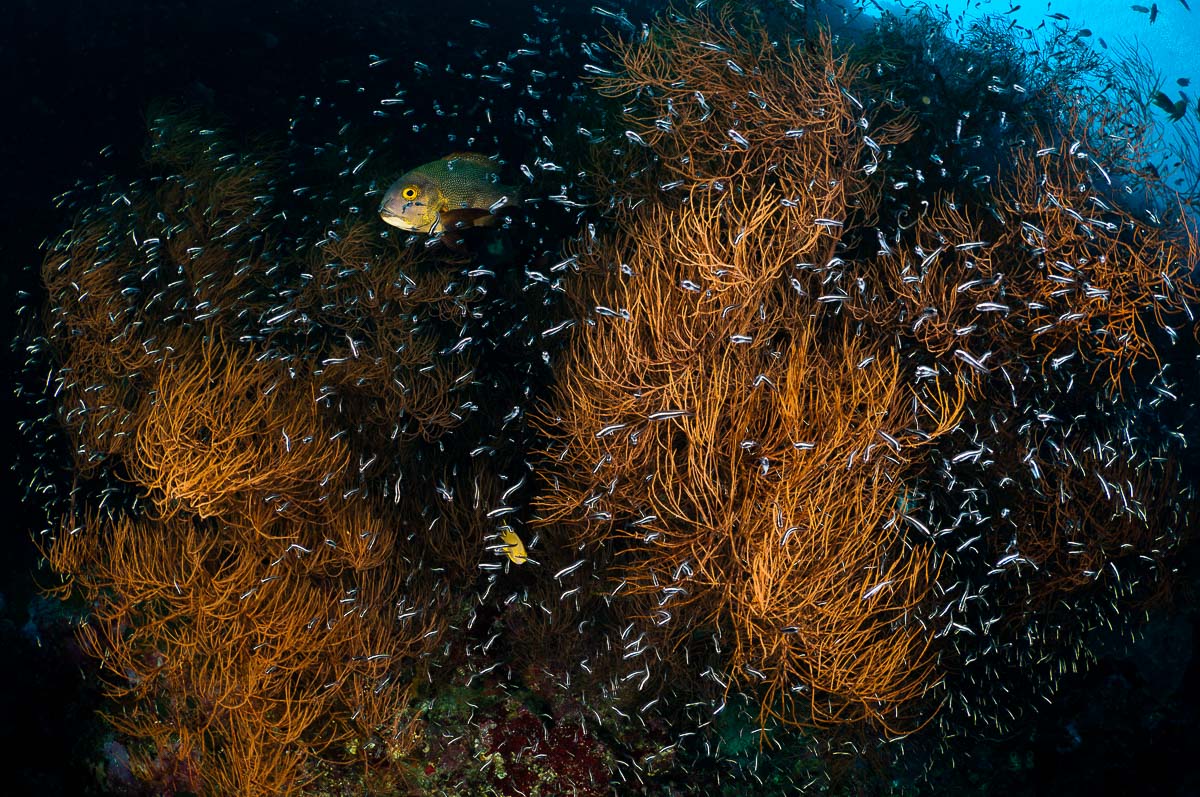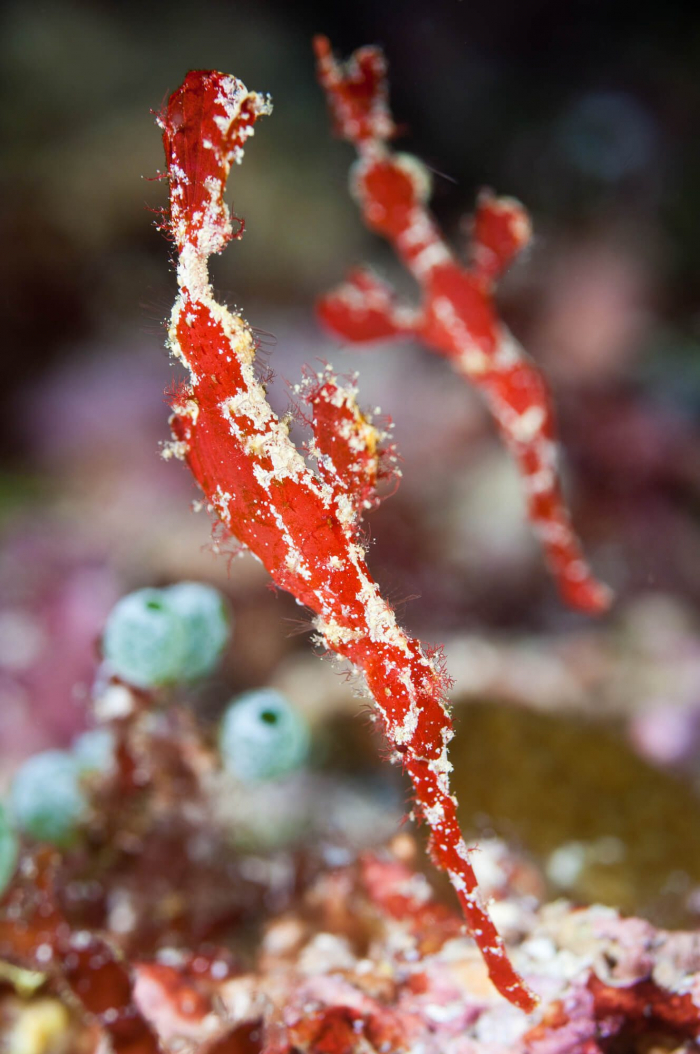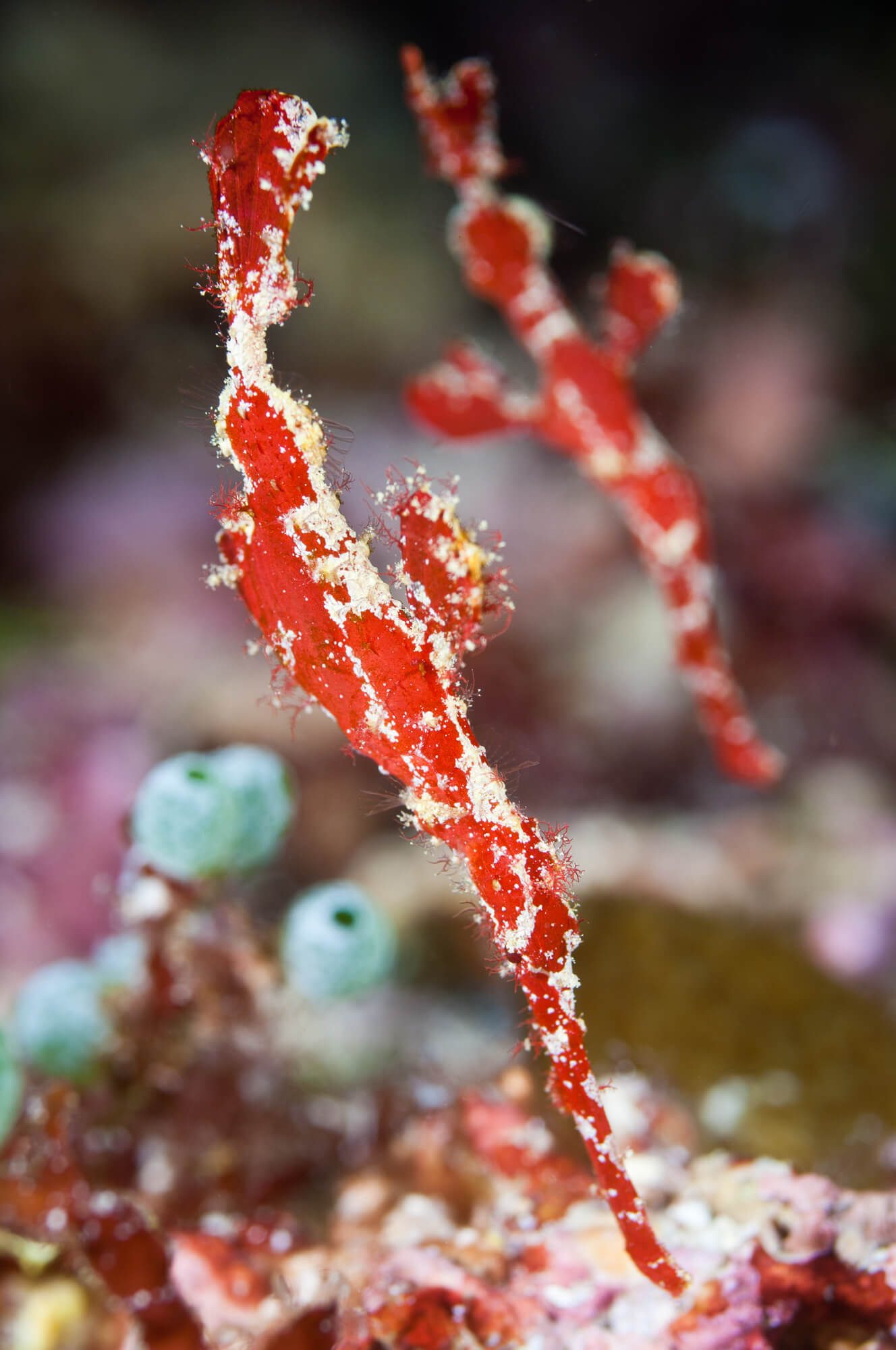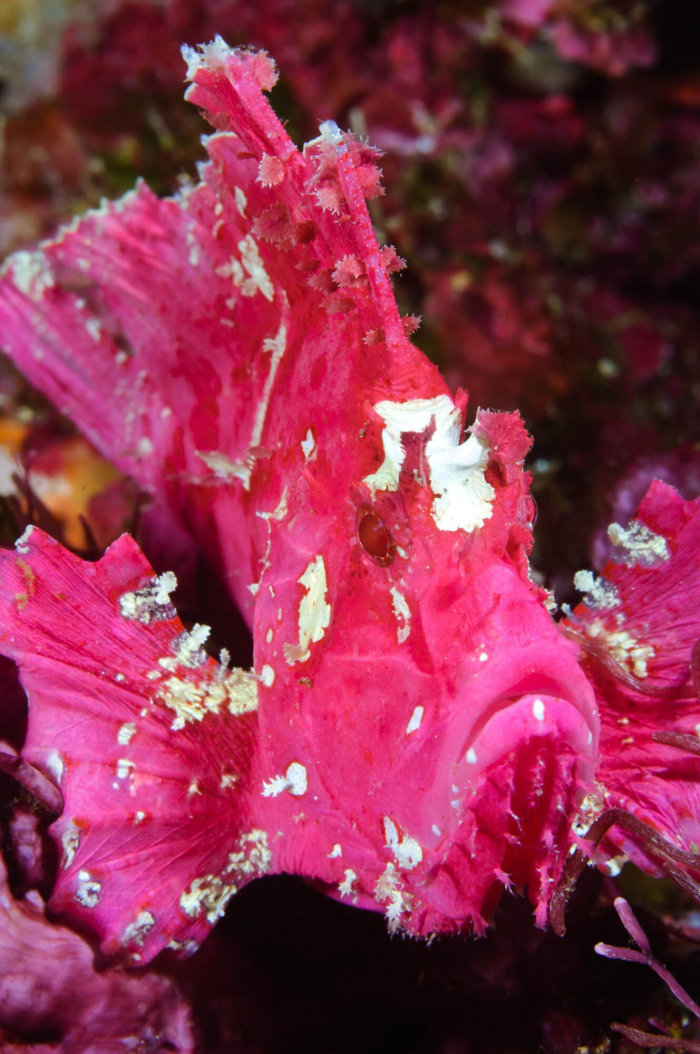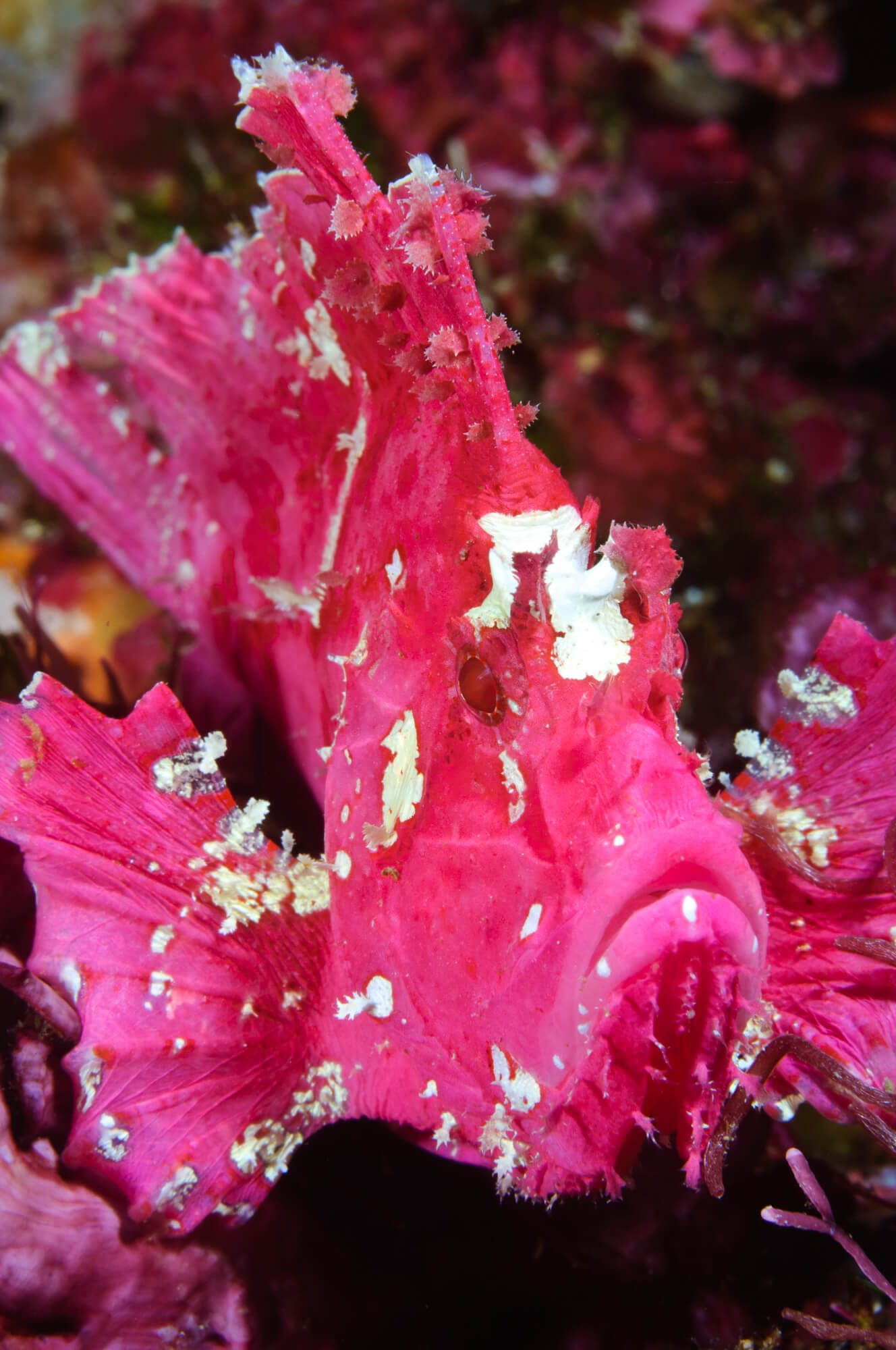 Diving Environment
Type
Drift diving, wall diving, muck diving
Diving Season
Year round, best May - July, September - October
Top tips

Several volcanoes are visible from Manado - including Gunung Mahawu which can be climbed easily as part of a day trip to the Minahasa highlands.
Look out for dolphins and whales whilst traveling to the islands from the mainland. The Bunaken Marine Park is home to pods of dolphins and is visited by different whale species that migrate through the area.
Manadonese food is well-known for its spicy flavours and exotic ingredients - visitors should try dishes cooked with classic Manadonese rica-rica and woku spice mixes.
About Bunaken and Manado
The Bunaken Marine Park was established in 1991 as one of Indonesia's first marine protected areas. The park covers 890 square kilometers and includes the islands of Bunaken, Siladen, Mantehage, Nain and the impressive volcanic cone of Manado Tua, as well as parts of the mainland coast. The range of habitats within the park is exceptional. Fringing coral reefs, sheer walls dropping to well over 1000m, seagrass meadows, mangroves and sheltered sandy bays can all be explored and the park is home to an extraordinary diversity of marine life. In fact, over 300 species of coral, 2000 species of fish and many different dolphins and whales have been recorded.
The villagers that call the park home are from the Sangihe-Talaud Islands to the north or the Minahasa district of the mainland and work as fishermen and farmers, or cultivate seaweed for export. But as Bunaken's dive centres have grown in number, many of the villagers now work as boat drivers, dive guides, or in the dive resorts themselves - a valuable source of employment for the people of the Bunaken Marine Park.
Getting to Bunaken and Manado
The closest airport for both international and domestic flights is Manado with frequent flights from Singapore as well as regular domestic flights from Jakarta and Bali via Makassar. Click here for more detailed information on how to get to Bunaken and Manado.
Once in Manado, the boat transfer to your Bunaken dive centre or resort is arranged as part of your dive package and will depart from either the Jenke or Calaca piers. If you are staying on the mainland, your resort will arrange transport from the airport.
Where to stay
With plenty of enticing Bunaken diving packages to choose from, divers are spoilt for choice! Dive tourism is well established around the Bunaken Marine Park and Manado, and following the creation of the park in 1991, the number of resorts, home stays and dive centres has shot up.
Today, you can stay at one of Bunaken's dive resorts or on the nearby island of Siladen, both of which have options to suit every budget. On the mainland, Manado's dive resorts are scattered along the coast north and south of the city. The dive resorts to the south are slightly further away from the islands, but a lot closer to some great muck diving sites.
Bunaken and Manado's diving seasons
The peak of Bunaken and Manado's dive season is from April to October during the dry season when you can expect hot, sunny days, clear skies and great visibility - 30m+ is not uncommon. The rainy season runs from November to April and while it will rain a lot, you'll also get plenty of sun. The visibility drops during the rainy season especially at sites along the coast. The seas can also be rough in January and February when the west wind is blowing. Water temperatures average between 27 - 28C, dropping to 26C in July and August.

The islands of the Bunaken Marine Park are sheltered by the mainland and can be dived year-round. ZuBlu's favorite times of year to dive Bunaken and Manado are May to July and September to October, with the busiest times being August, Easter and Christmas.
---
Bunaken and Manado dive resorts
Other popular destinations