Scuba diving in
Lembeh Strait
Explore the Lembeh Strait's famous muck diving sites in search of incredible critters
Highlights
Tick off your 'hit list' of weird and wonderful critters
Explore dive sites including reefs and bays, sandy slopes and even wrecks
Do a night dive and experience a completely different world!
Since its diving discovery in the early 1990s, the Lembeh Strait has found fame for its exhilarating muck diving. Simply put, there is nowhere else in the world where divers can find such a remarkable concentration of weird and wonderful critters. Lembeh's dive sites are home to hairy frogfish, flamboyant cuttlefish. Ambon scorpionfish, wonderpus and much, much more, all just minutes from your dive resort.
Diving in the Lembeh Strait
Exotic cuttlefish

Year round

Hairy Frogfish

Year round

Clown frogfish

Year round

Cryptic Scorpionfish

Year round

Ghost pipefish

Year round

Pygmy seahorse

Year round

Unique crabs & shrimps

Year round

Giant frogfish

Year round
The allure of muck diving lies in finding rare, camouflaged, and surprisingly beautiful critters in the strangest of places - and the sand and rubble slopes of Lembeh are perfect for those who get their 'fix' from spotting these unusual species. The Lembeh Strait's abundance of unique critters means pretty much every dive is capable of throwing up a surprise or two - be it a new species to tick off from your 'hit list' or witnessing some unusual behaviour. Lembeh is one of those places where the exceptional seems to become the norm and dives here can be both intriguing and downright weird, all at once. For devotees muck diving means developing an appreciation of all things cryptic and bizarre - of which the Lembeh Strait has plenty!

Lembeh Strait's top species
A complete list of the critters and macro-life found in the Lembeh Strait will probably never be complete, but a simple list of iconic species reveals just how good Lembeh is. Everything from flamboyant cuttlefish, wonderpus, mimic octopus, hairy octopus, coconut octopus and blue-ringed octopus, to Ambon scorpionfish, Rhinopias, Inimicus scorpionfish, pegasus sea moths, pygmy seahorses, seahorses and nudibranchs can all be found. Add in the eight species of frogfish, hairy shrimps and boxer crabs, stargazers, big mantis shrimps, electric clams, ghostpipefish, Bobbit worms, cardinalfish, and ribbon eels and you start to realise how many species can be found! And as well as simply ticking off a species from your 'hit list', divers also have a really good chance of being witness to plenty of behaviour - mating, laying eggs, feeding and fighting are very obvious parts of life in the Lembeh Straits!
The best sites in the Lembeh Strait
Some of the Lembeh Strait's famous sites include Nudi Falls and Nudi Retreat, Aer Prang, Aer Bajo, Angel's Window, Critter Hunt, Hairball, Jahir, Makawide, the Mawali Wreck, Police Pier, Pante Parigi, Retak Larry and TK. These sites offer barren sand slopes, reefs, walls, wrecks, jetty dives, plains of seagrass - and everything in between. Animals come and go and certain sites will have more critters than others so it is best to ask the guides at your resort if you would like to see anything in particular. They are the ones with up-to-date information and are experts at finding those rarities!
Lembeh diving is suitable for all levels of experience although beginners should be careful of their buoyancy and ensure the seabed is not disturbed. Water temperature is around 28 - 29C from October to March and drops slightly in April, May, June and September to 26 - 27C. The coldest months are July and August, with average water temperatures of about 25-26C. ZuBlu recommends wearing either a 3mm or 5mm full-length wetsuit depending on your sensitivity to cold and when you will be diving.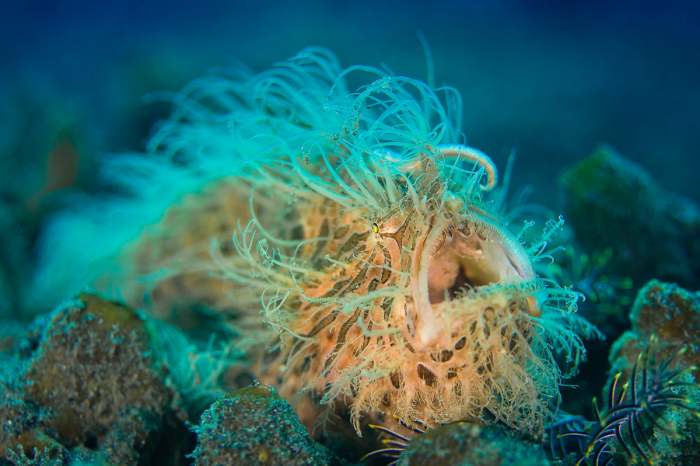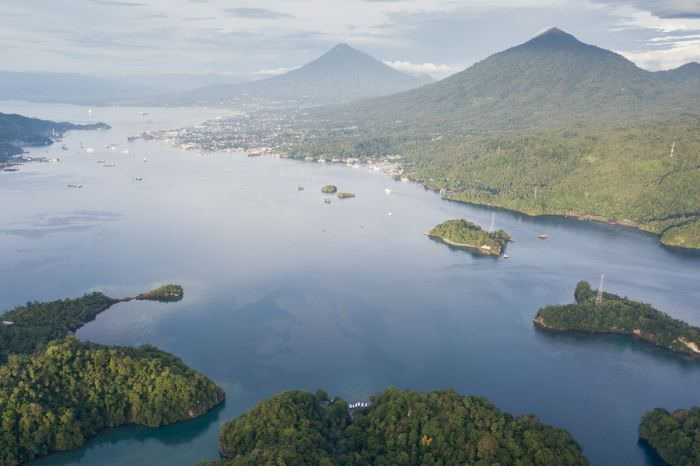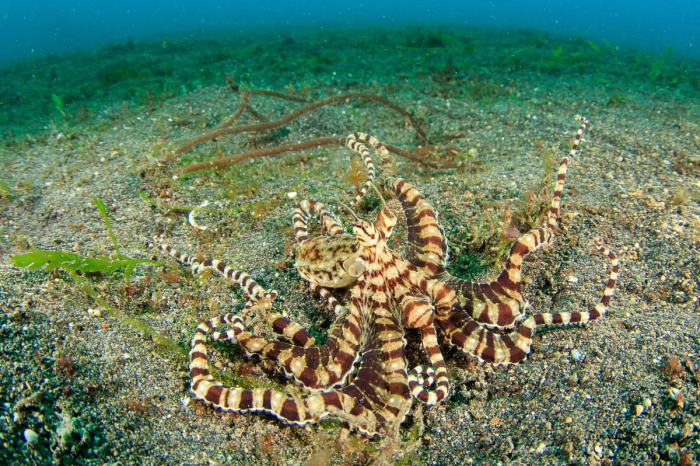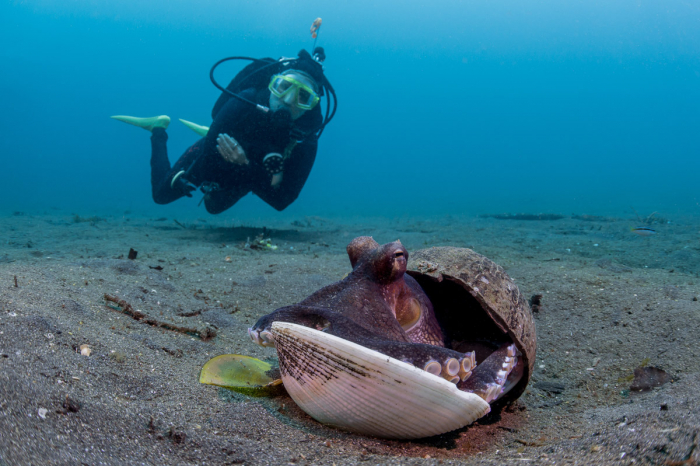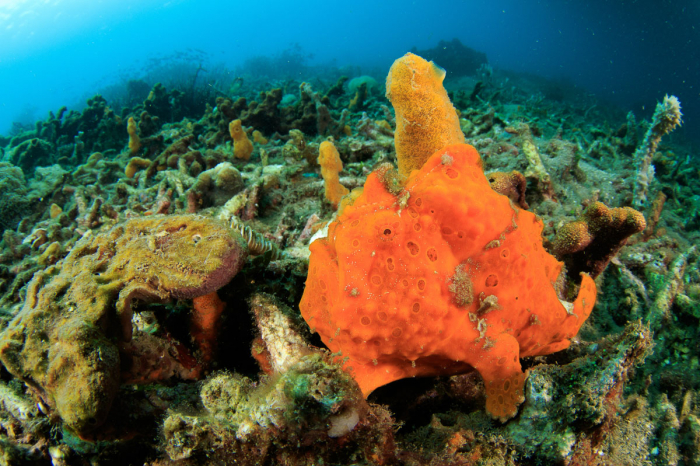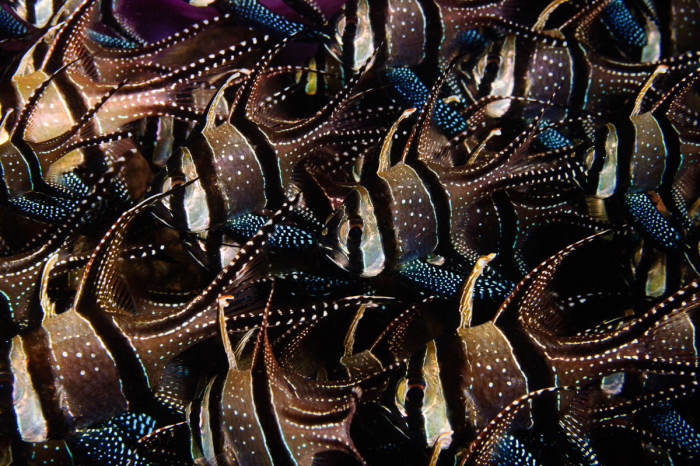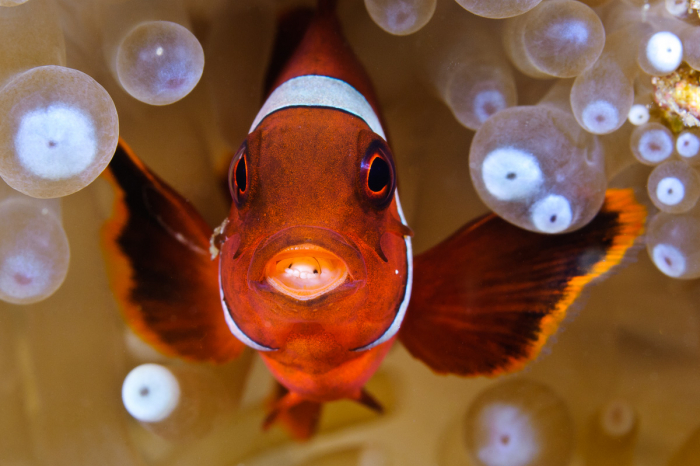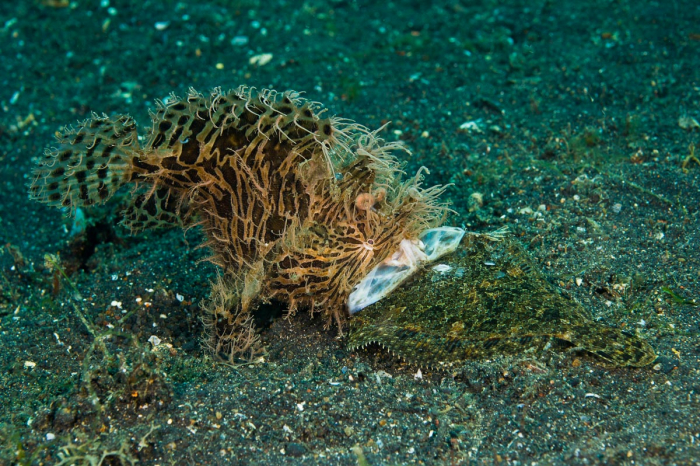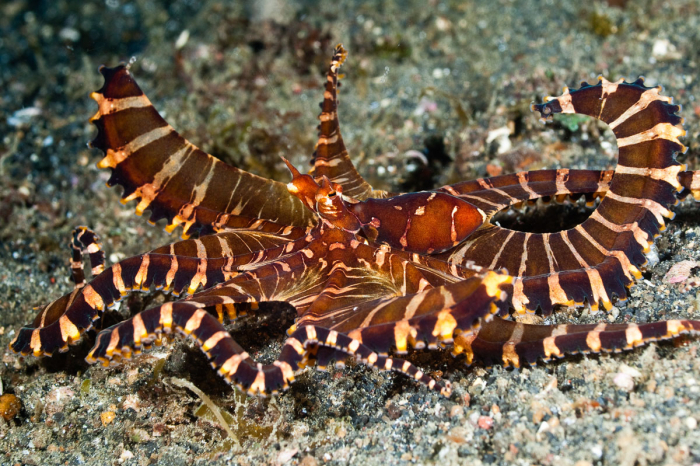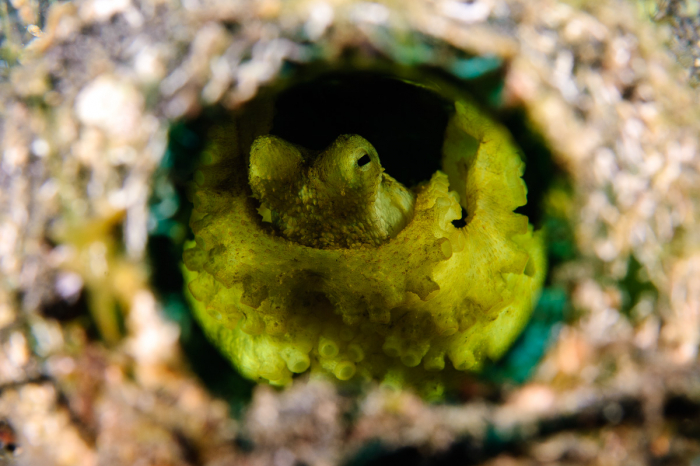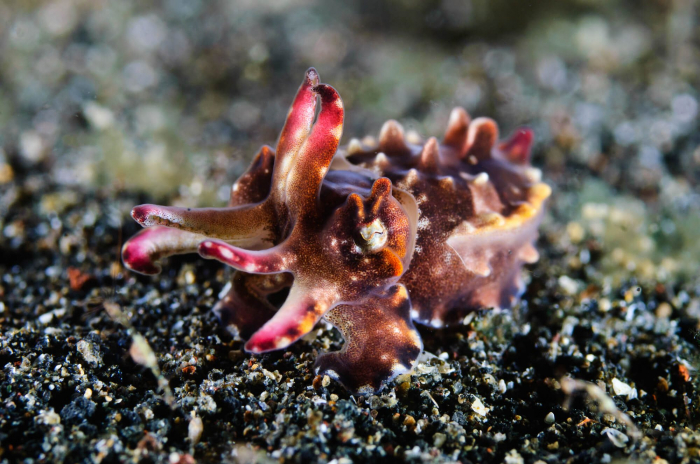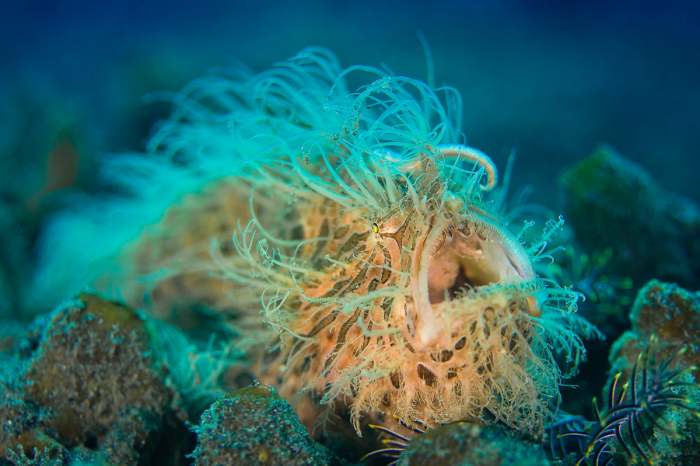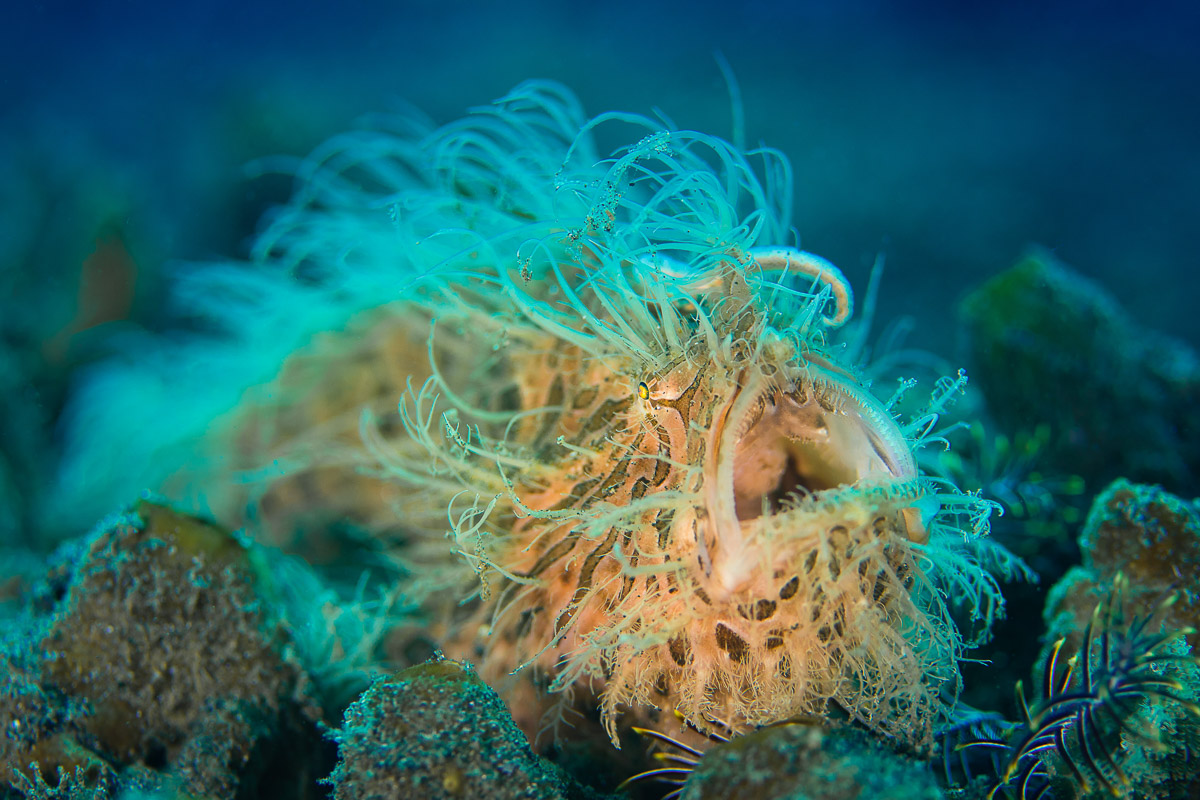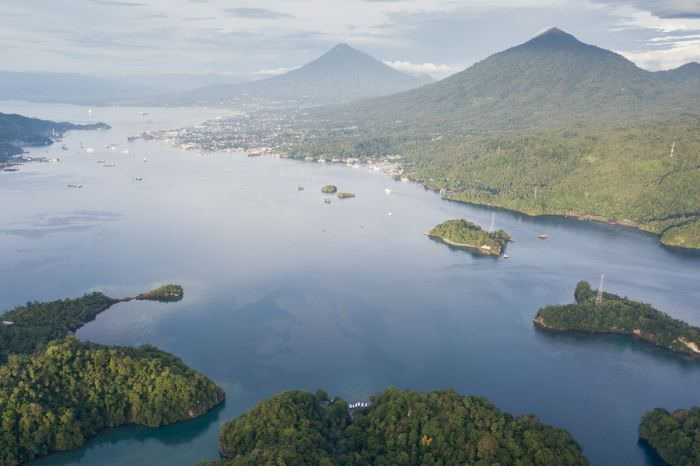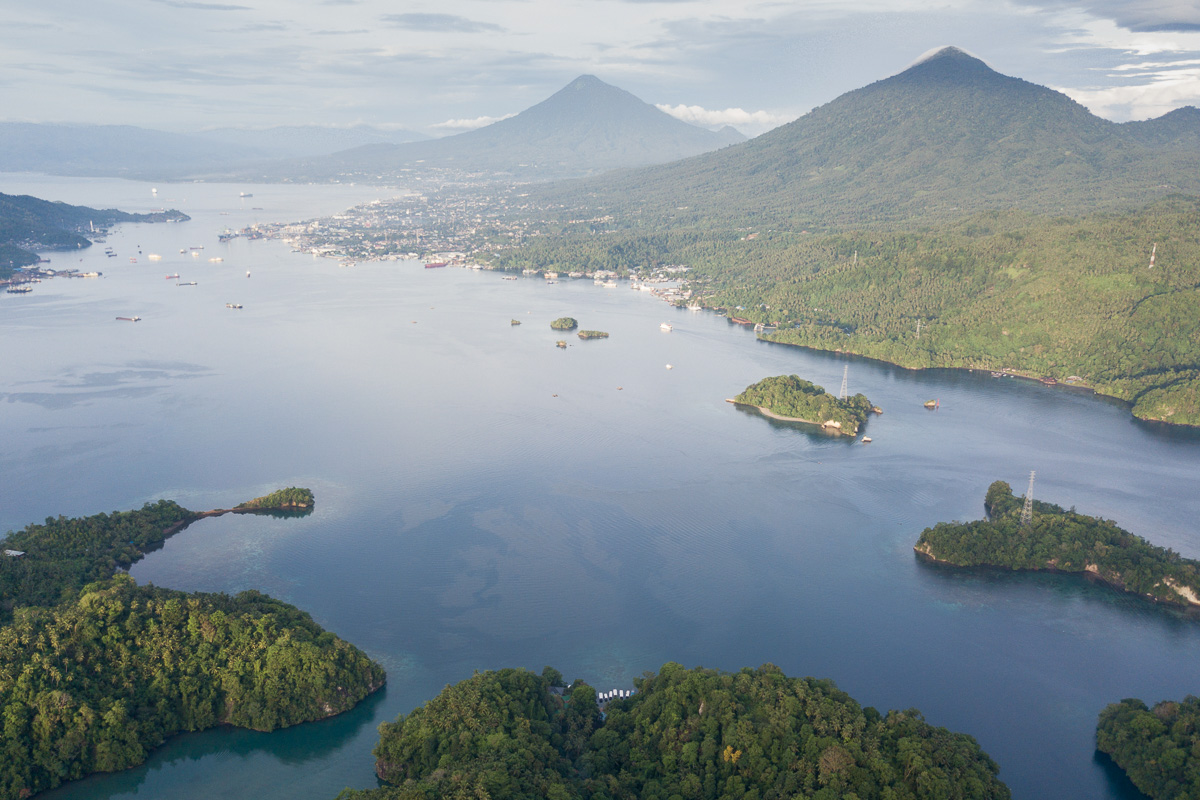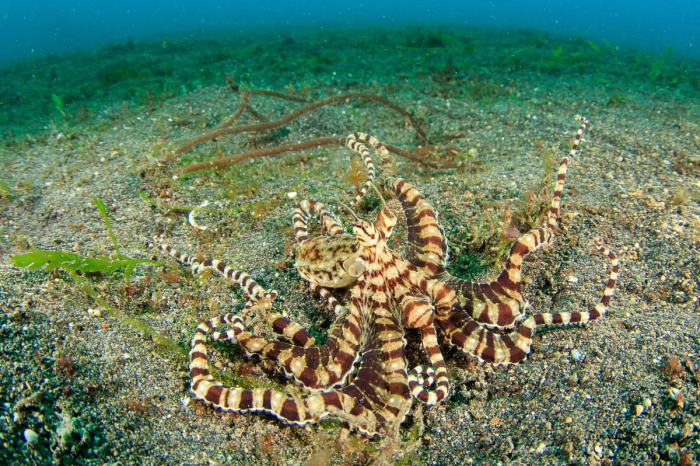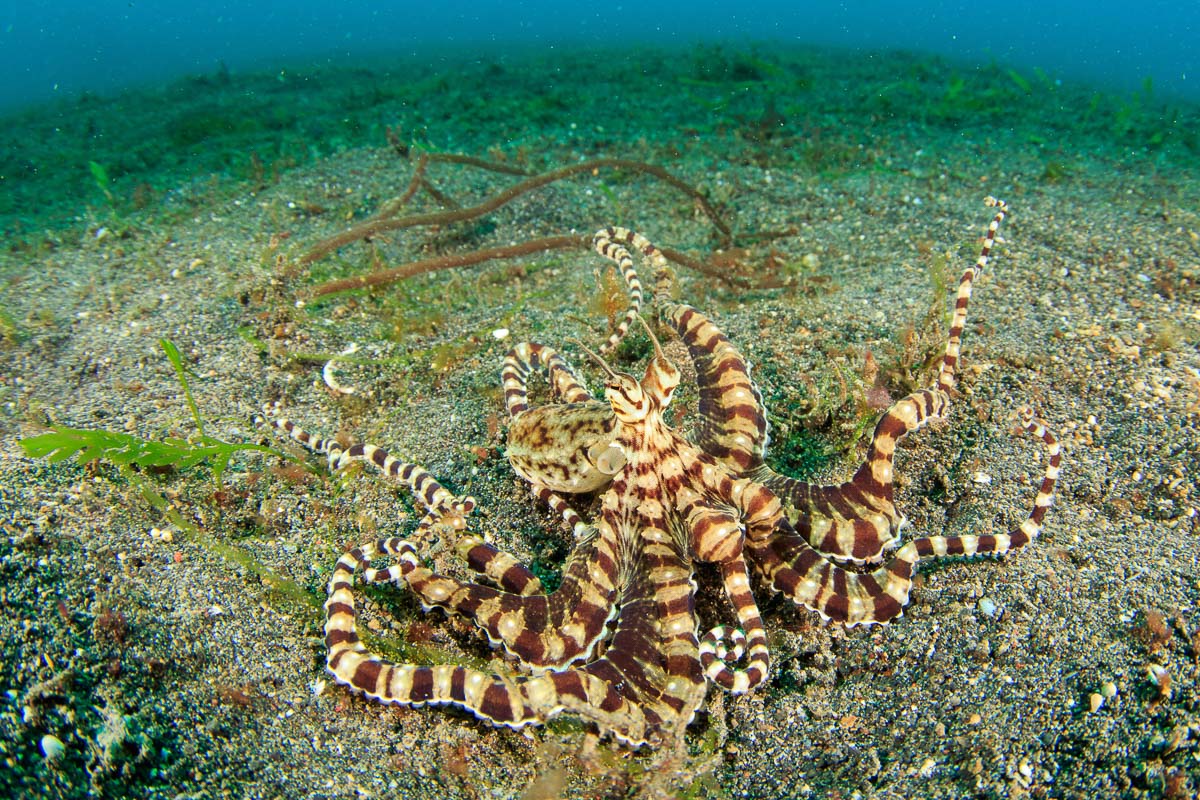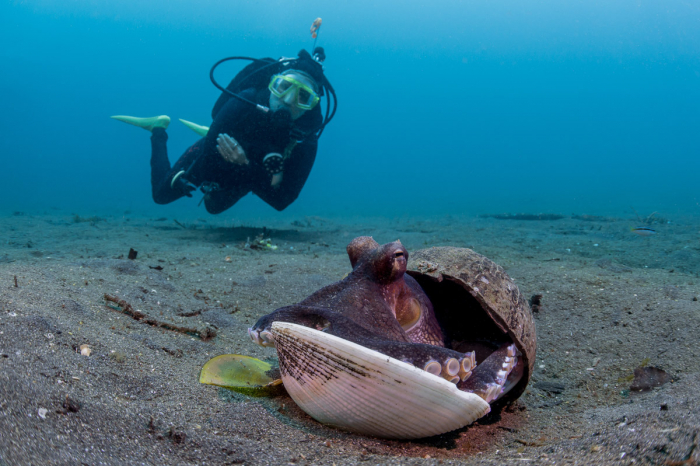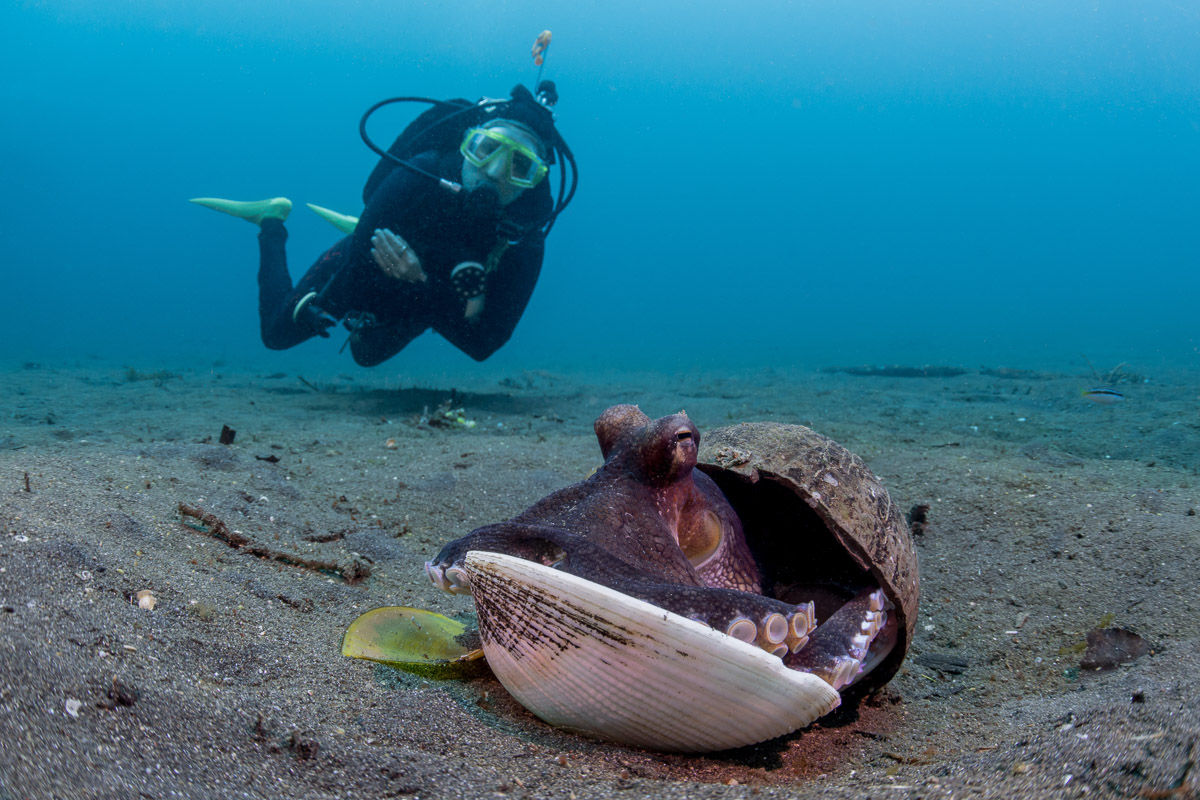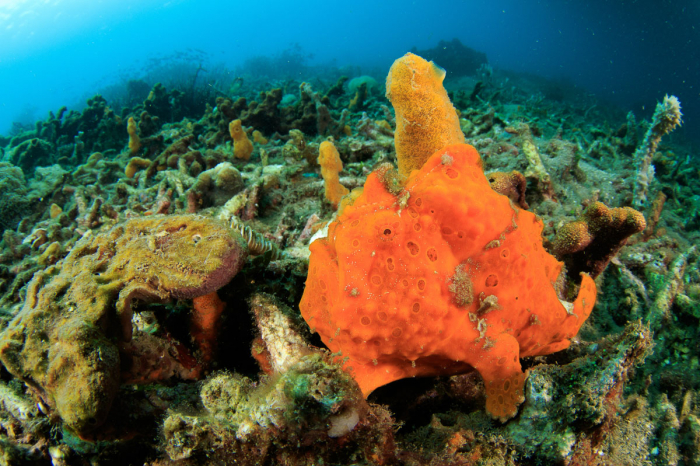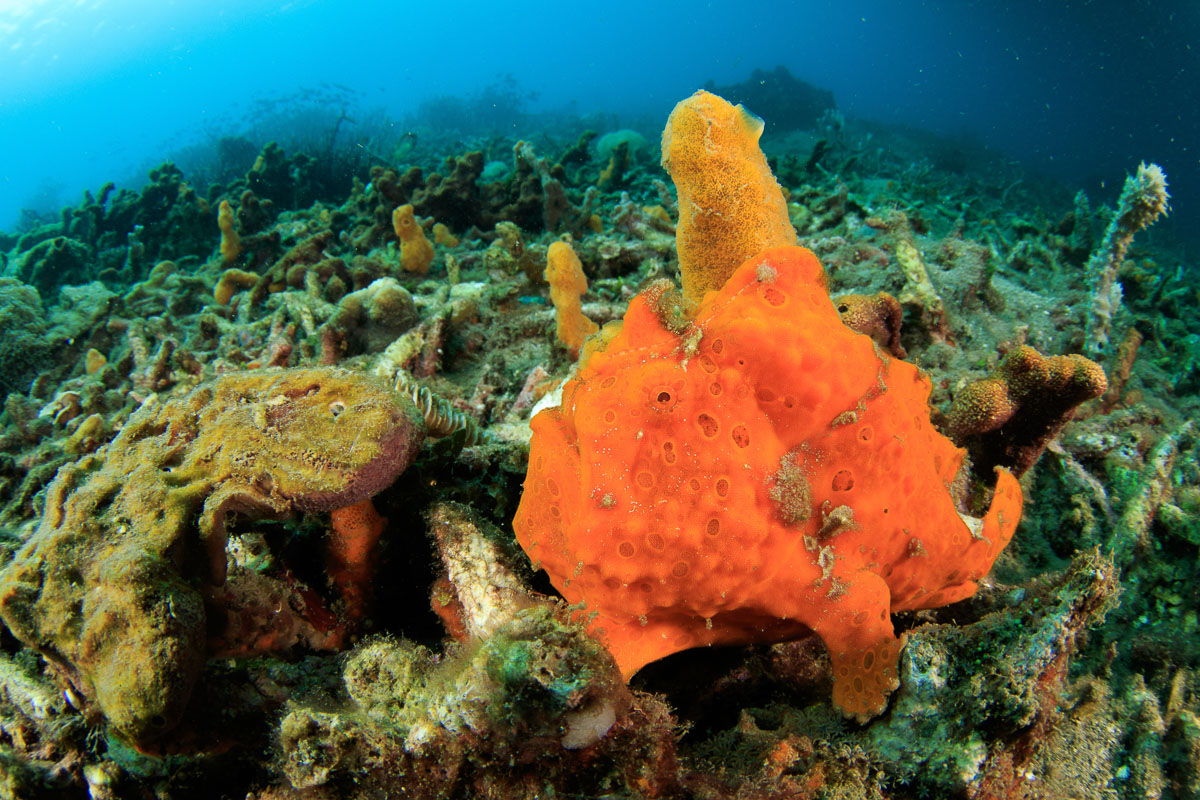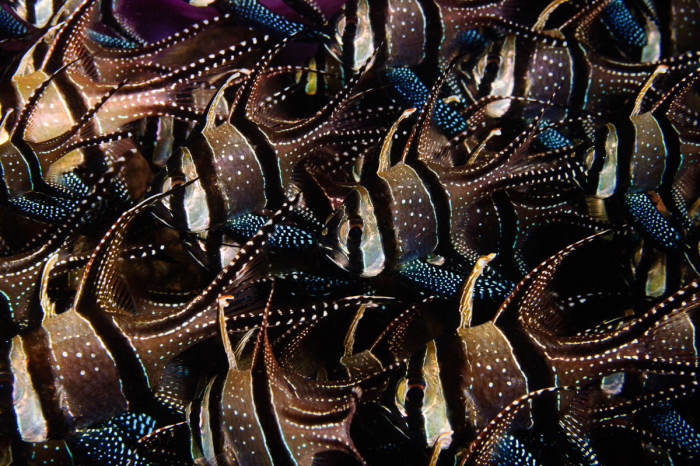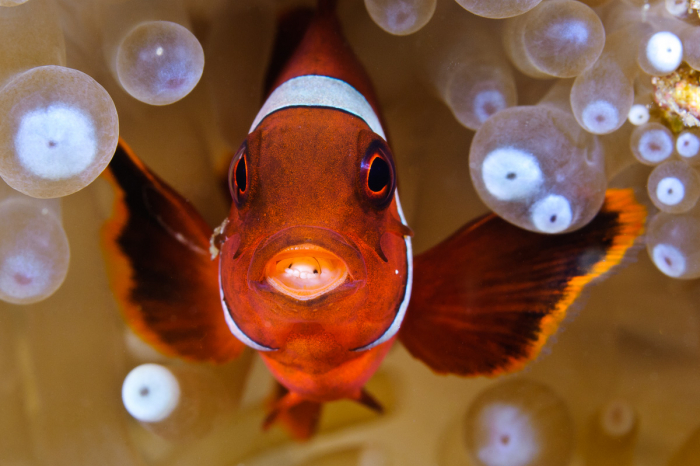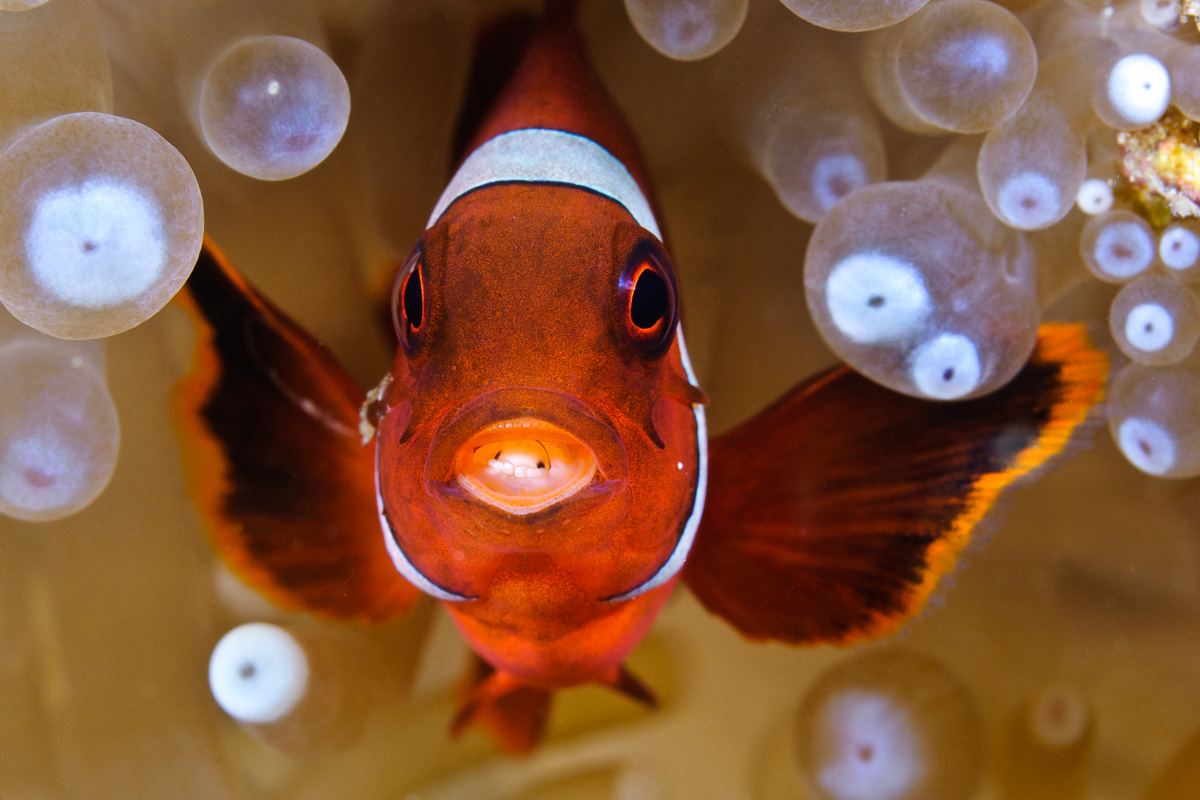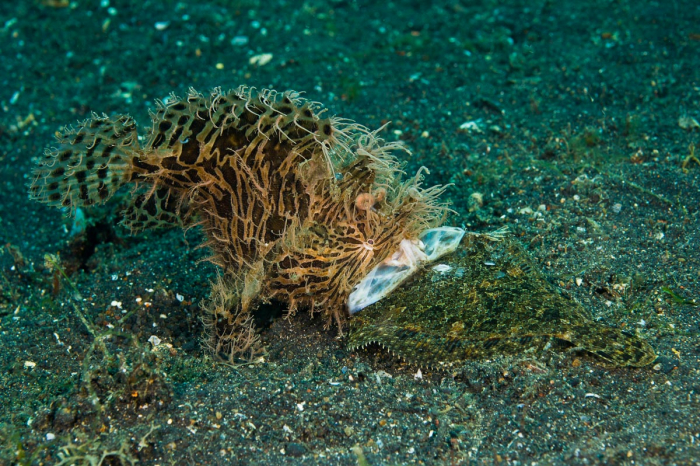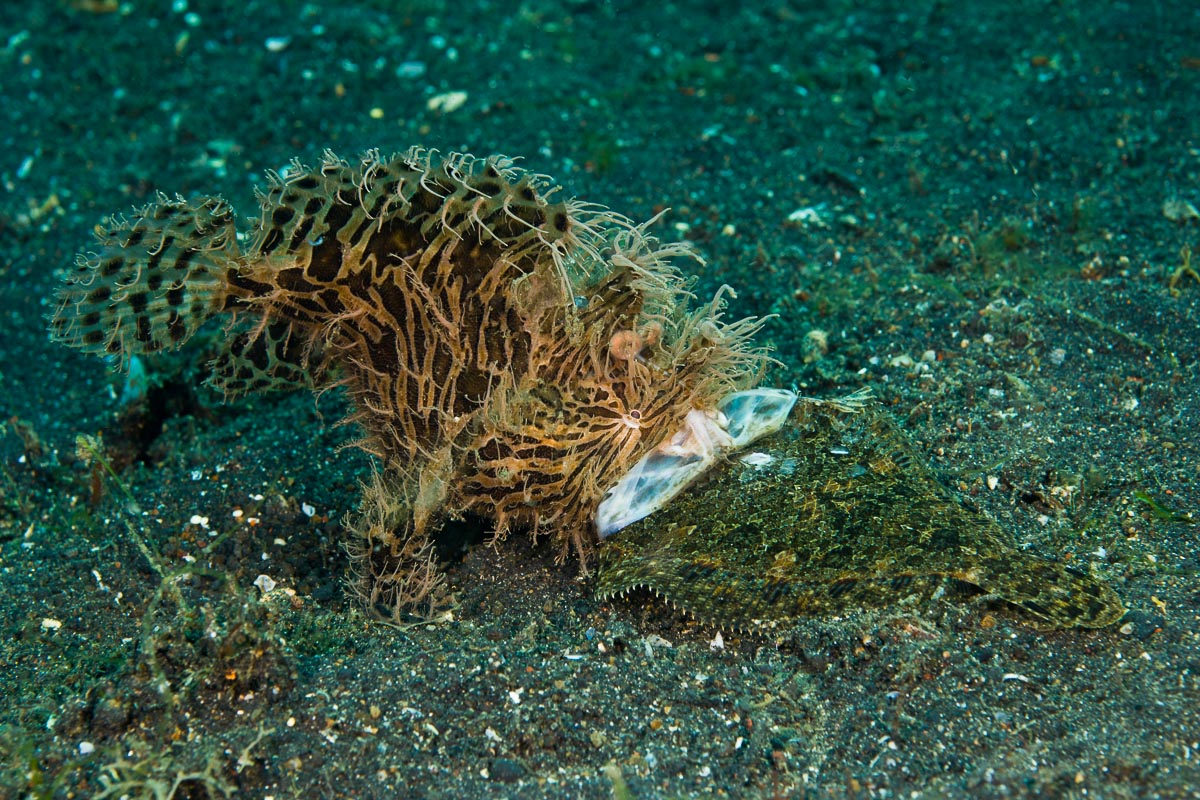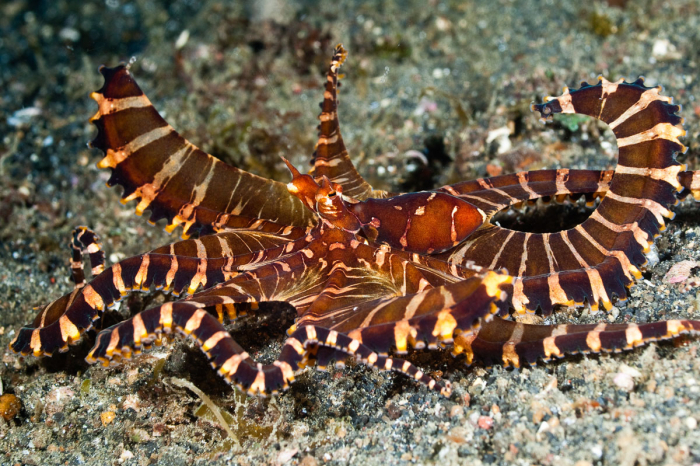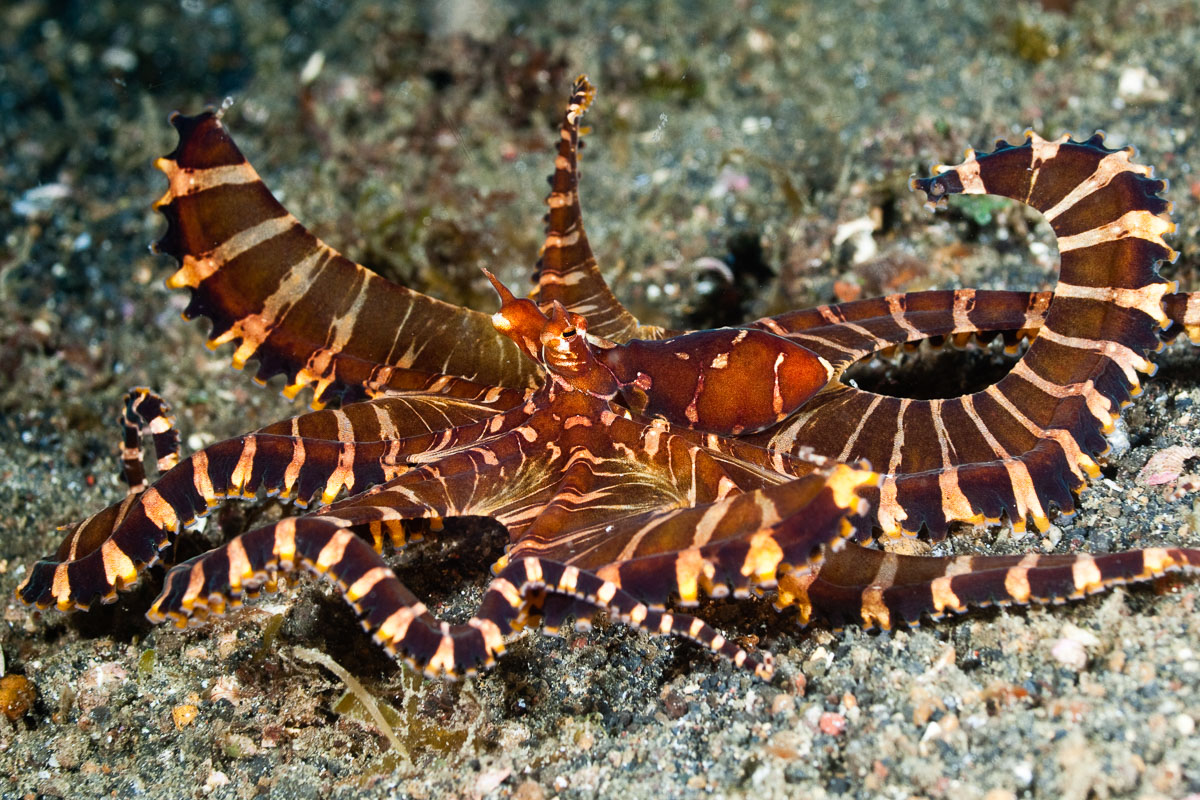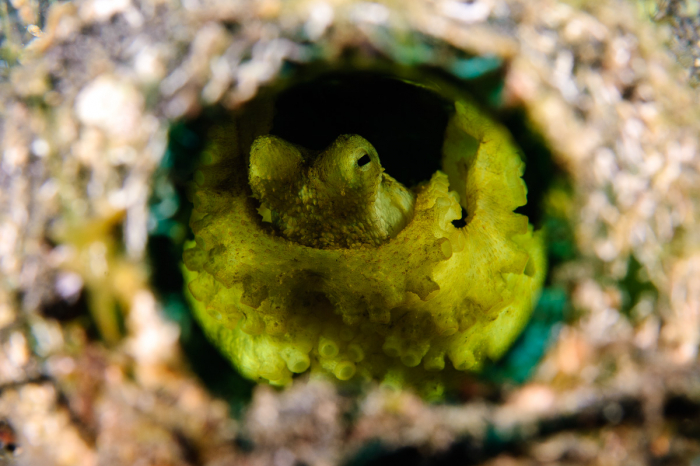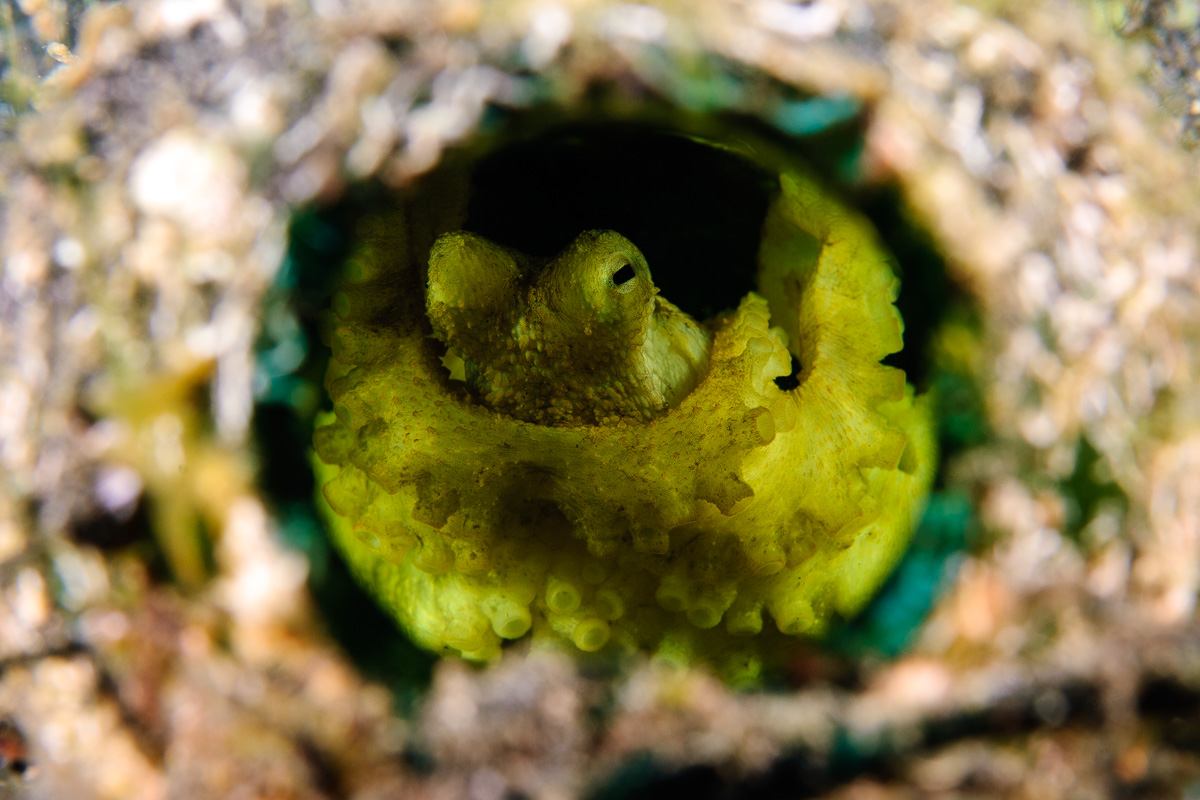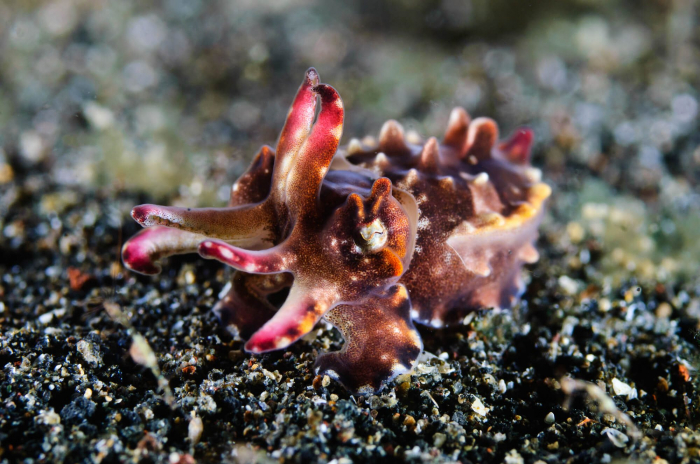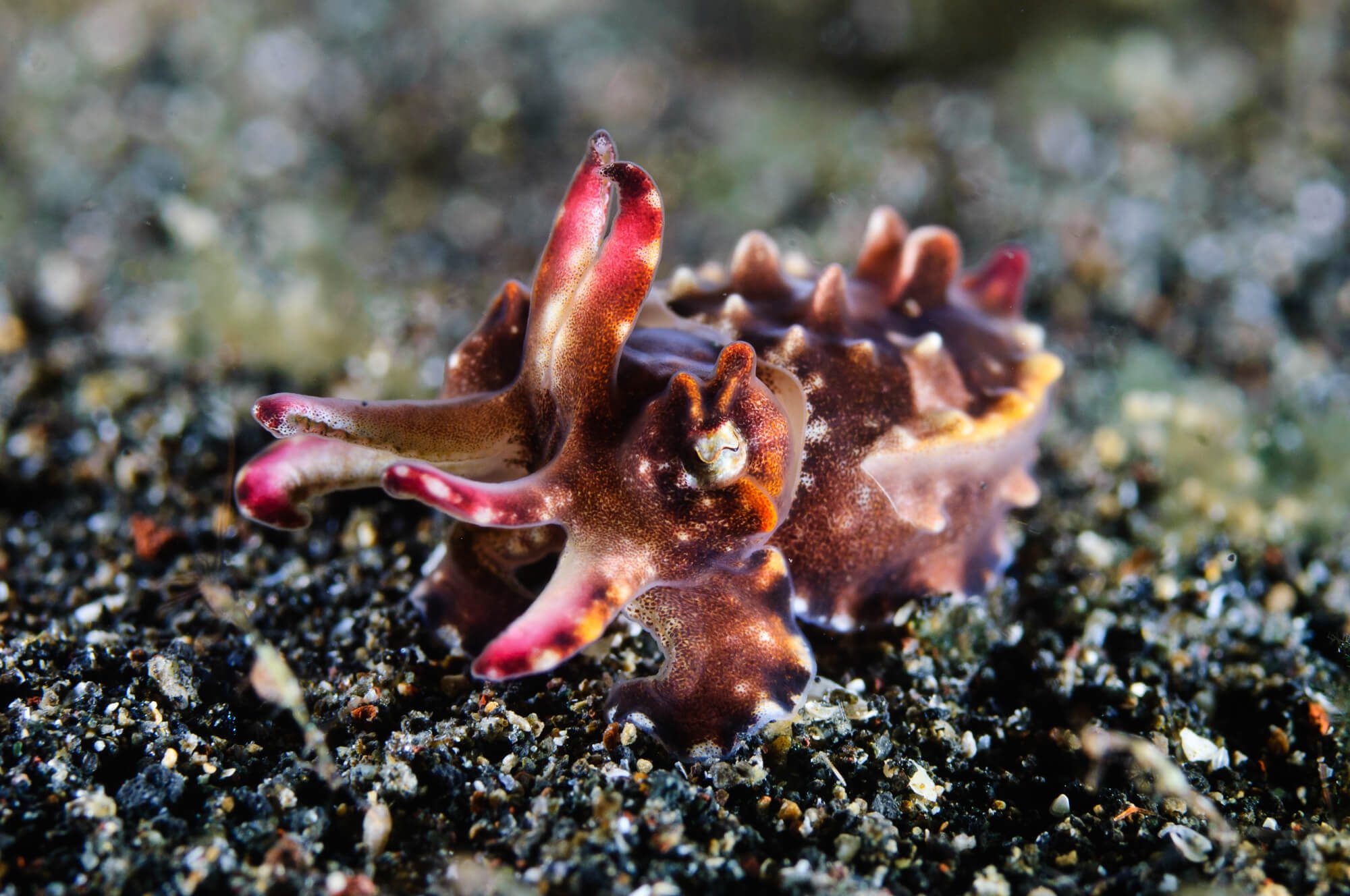 Diving Environment
Diving Season
Year round, best from August - December
Top tips

The Tangkoko National Park is close to Lembeh and Bitung and well worth a day trip to see the crested macaques and spectral tarsiers.
Don't forget to bring a jacket or something to keep you warm on the boat. Dives can be long and cold and if there is a wind blowing on the surface, it is easy to feel chilled between dives.
Take your time! The Lembeh Strait is one of the few places in the world where you have a great chance of watching some incredible behaviour so slow down and observe what is going on around you as you dive.
About the Lembeh Strait
Located just off Sulawesi's northeast coast, the narrow Lembeh Strait lies between the mainland and the island of Lembeh itself. The strait owes its famous diversity of species to a unique set of characteristics. First off, its location in the centre of the Coral Triangle means the surrounding seas are home to an incredible number of different marine species. But more importantly, Lembeh Island lies directly in the path of huge currents that connect the Indian to the Pacific Ocean. This stream of nutrient-rich, cooler water is channelled through the strait every day bringing with it a constant supply of food and juveniles of every sort - perfect conditions for an explosion of life.
Along its 14km length, Lembeh has sheltered bays and rocky pinnacles, black volcanic sand slopes, white limestone sand slopes, beds of algae, fringing coral reefs, rubble zones and even several shipwrecks. Man-made debris and sunken logs add to this array of different habitats, all contributing to the diversity of this remarkable spot. Although the term 'muck-diving' was first used to describe dive sites in Papua New Guinea, the Lembeh Strait's unique environment means that the true home of critter hunting and exploring amazing underwater muck is in Sulawesi!
Getting to Lembeh
The closest airport for both international and domestic flights is Manado with frequent flights from Singapore as well as regular domestic flights from Jakarta and Bali via Makassar. From Manado, the transfer to Bitung by road takes an hour and a half, followed by a short 10 - 15 minute boat ride to your resort if you are staying on Lembeh Island.

Click here for more detailed information on how to get to Lembeh.
Where to stay
Gone are the days of a single dive resort in Lembeh with just 2 or 3 boats heading out to different sites every day. Today, diving in the Strait is big business and there are many resorts, passing liveaboards and day-trippers from Manado. Popular dive sites can be busy but the size of the strait means divers can normally find somewhere a little more peaceful.
The Lembeh Strait has dive resorts on the mainland, as well as along Lembeh Island's west coast facing the strait. Guests can also choose to dive from Manado or Bangka on a day trip although, given the quality of diving in Lembeh, it makes more sense to stay in Lembeh if you are keen on doing some serious muck diving. With dive sites scattered up and down the strait, the resort's all have similar access to the classic dives and visitors should base their choice of resort on budget, facilities on offer, and perhaps, access to a house reef.
Several resorts now offer combination packages allowing guests to dive the Bunaken National Park, Bangka Island and Lembeh Strait, all in one trip, making the transfers by boat rather than road and allowing guests to dive the best of North Sulawesi.
The best time to dive the Lembeh Strait
The strait's protected location between the mainland and Lembeh Island means diving is great year-round - the seas are normally calm and dives sites with little or no current can always be found. The wet season runs from December to March, the dry season July to September, but you can expect some rain at any time of year. The visibility is at its lowest when the water is cool – normally in the summer months of August and September - but this pulse of cool water is great for critters and so while the visibility can be poor, the diving can be amazing from the summer and into October and November.
Many of Lembeh's muck critters can be seen year-round and it is difficult to suggest a single best time of year to see something in particular. However, the dive resorts in the Lembeh Strait have studied their critter encounters and noticed some patterns. For instance, Lembeh Resort runs a useful 'critter log' with plenty of useful information. For example, whilst blue-ringed octopus can be spotted year-round, they are most often seen from August to December and carrying eggs from Jan to March. Mimic octopus are more likely to be seen mating from January to July. Flamboyant cuttlefish are seen feeding, mating and laying eggs year-round, but with a greater chance from August to January. If there is one time of year that seems to have more life than others, it is following the cold water months of July and August.
If you feel the cold, it is worth bringing a 5mm suit as dives are often quite long and slow. Currents are generally not a problem as the more exposed sites are avoided when the strong tidal flows are running through the strait. Water temperatures can drop to 25 - 26C in July and August, but are typically 27 - 29C.
---
Lembeh Strait dive resorts
Other popular destinations