Back to ZuBlu Tips & Articles
Best Places to Dive with Whale Sharks in Asia
---
Despite being the largest fish in the sea, whale sharks remain shrouded in mystery and every year, the elusive and nomadic nature of these gentle giants compels tourists to visit far-flung destinations in search of a close encounter - the stuff of dreams for many scuba divers.

Locations such as the Galapagos Islands, Belize, Mexico and Australia have all earned reputations for regular encounters, but divers travelling within Asia also have an amazing chance of an encounter. So to help our guests live out their dreams and dive with a giant, we've put together a guide to the best destinations for close encounters with whale sharks in Asia - including exhilarating dive sites in the Maldives, Indonesia, Thailand and the Philippines.
ASIA'S BEST WHALE SHARK DESTINATIONS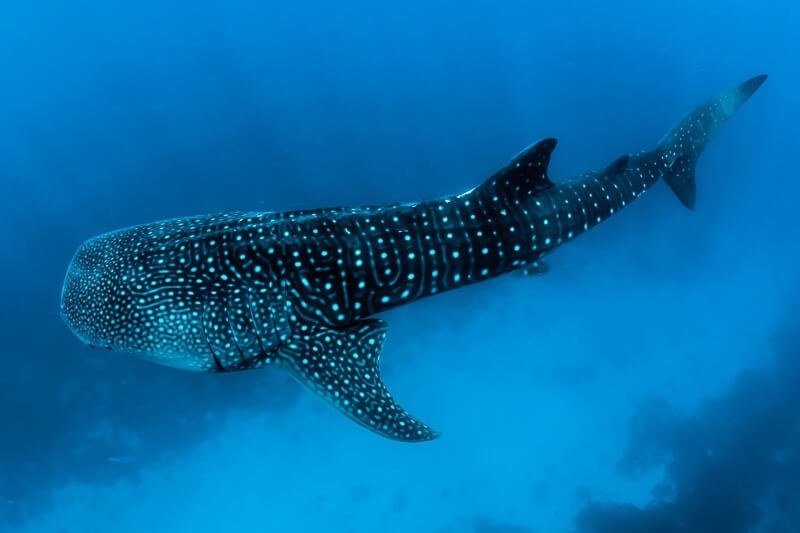 WAIT, THERE'S MORE!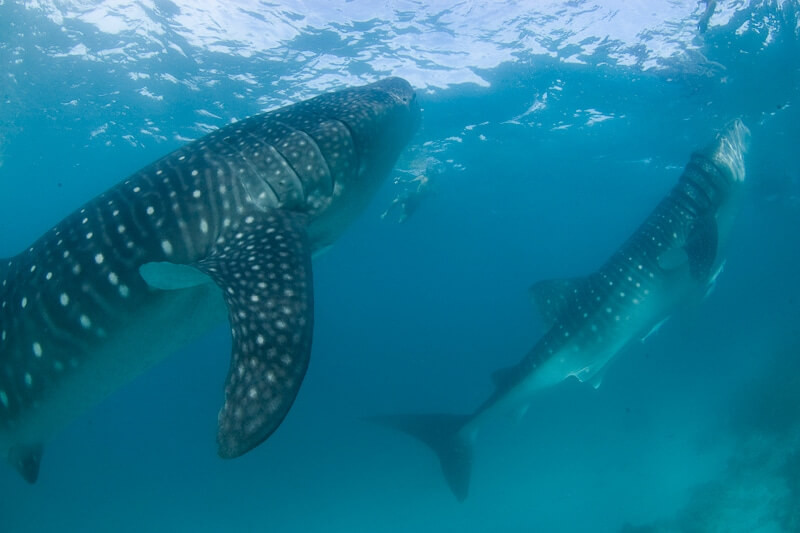 Cenderawasih Bay on the eastern coast of the Bird's Head Peninsula also has regular sightings of whale sharks around the familiar bagans! Only accessible by liveaboard, this bay also offers beautiful diving on reefs along the southern coast and plenty of wrecks around Manokwari. Another great spot can be found at Hanifaru Bay in Baa Atoll, within the Maldives, where the funnel-like reef concentrates large amounts of plankton and attracts whale sharks which come to feed. It is also one of the few places on earth where whale sharks are known to congregate to mate. The area is protected, so only snorkelling is allowed, and visitors must pay a fee with all profits going towards the Baa Atoll Conservation Fund.
Whale sharks also migrate through the waters of Southern Leyte from November through May, with certain locations such as Sogod Bay being exceptional for sightings. Leyte is yet to be fully discovered by the dive industry, and as such offers peaceful, uncrowded waters. But if you're going to go in search of the largest fish in the sea, why not go a step further? It turns out, Donsol in the province of Sorsogon attracts the Philippines largest whale sharks and hosts the largest known whale shark aggregation in Southeast Asia. The whale sharks are protected here and strict guidelines already in place, meaning you'll need a trained guide or spotter with you on every boat ride and only snorkelling is allowed.
WHALE SHARK TOURISM TO AVOID
The town of Oslob, close to Cebu in the Philippines, is also famous for its whale shark watching, but at ZuBlu we believe this is an example of what to avoid. The sharks are regularly fed by the local fishermen, encouraging them to stay in the area longer than normal and increase any income from tourism. Although the natural whale shark season in Oslob is just a few months, sharks have been known to remain in the area for more than a year - because of the feeding! These practices interrupt normal migration routes and can disrupt reproductive habits and for this reason, shark tourism in Oslob is not considered sustainable and we advise guests not to visit until the situation is resolved and rules of conduct for both the fisherman and the tourists have been put in place.
WHALE SHARK FACTS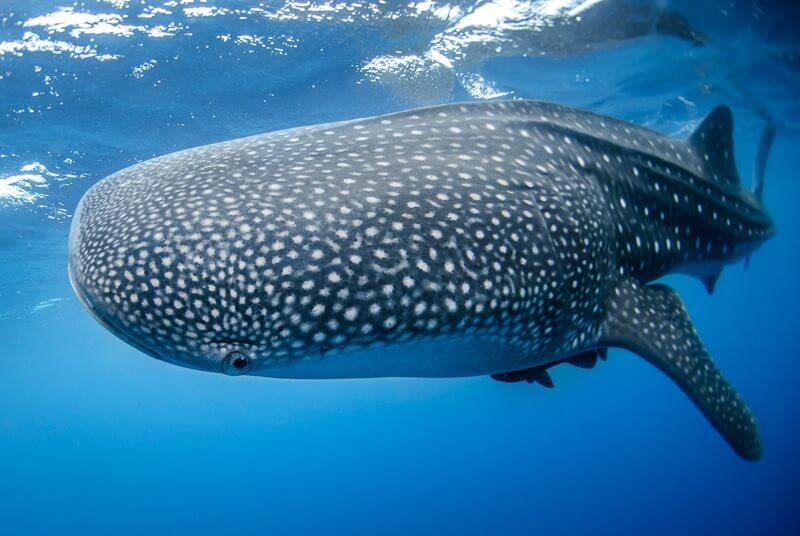 Whale sharks are members of the carpet shark family that includes nurse sharks, bamboo sharks, wobbegongs, leopard sharks and the carpet sharks themselves. They are a pelagic species, swimming in the open ocean throughout the tropics and in warm oceans above 21°C, but can also be found closer to land in lagoons or coral atolls. Although often seen by divers and snorkellers while feeding within 10-meters of the surface, these sharks have been recorded diving down to depths of 1800 meters. Whale sharks are both solitary and highly migratory, travelling thousands of kilometres in some instances. The species' migratory habits are still largely unknown, meaning sightings are often pot-luck glimpses of lone individuals. Yet in certain parts of the world, such as Maamigili in the Maldives and Ningaloo in Australia, whale sharks are known to gather in larger numbers to feed.
DIVE WITH WHALE SHARKS
Find your perfect resort
BOOK A DIVE TRIP
Talk to a ZuBlu travel specialist and find your perfect dive holiday