Scuba diving in
Tubbataha
Dive pristine, remote atolls and reefs in the heart of the Philippines' Coral Triangle, home to sharks, rays and adventure
Highlights
A pristine haven for underwater life, and Philippines' first marine park
Dive spectacular reefs and explore remote atolls
Encounter schooling fish, manta rays and populations of big sharks
Arguably one of the best dive destinations in the world, the remote Tubbataha park encompasses over 100,000 hectares of protected reefs - a unique and pristine haven for marine life at the heart of the coral triangle. Home to healthy populations of sharks, rays, schooling fish and turtles, and accessible only by liveaboard for just a few months a year, the Tubbataha reefs offer adventurous divers a taste of a secluded oasis, bursting with a huge variety of marine life.
Diving in Tubbataha
Tubbataha Reefs Natural Park boasts the best scuba diving in the Philippines - and arguably some of the best in the world. Its location around 10 hours sailing from Puerto Princessa places this dive destination in the very centre of the Coral Triangle. The natural isolation and protected status have provided a buffer from the impacts of tourism and allowed marine life to flourish. Home to over 360 species of coral, it is unsurprising that other marine life flourishes here. Blacktip and whitetip reef sharks, grey nurse sharks, turtles, nudibranchs and stingrays, as well as large schools of jackfish, snapper and barracuda are all common sightings. Possible encounters with eagle rays, manta rays, hammerhead sharks, tiger sharks, whale sharks, leaf scorpionfish and pygmy seahorses are just a few of the additional delights on offer. The variety of dive sites on offer here provides visitors with an incredible display of biodiversity and a plethora of exciting experiences.
North Atoll wall is awash with large gorgonian fans and whip corals and attracts an array of pelagic fish and sharks towards the north end with macro life such as nudibranchs and pygmy seahorses to the south. It is also a breeding ground for green sea turtles. South Atoll offers a large variety of marine life, similar to North Atoll, with occasional manta sightings, an abundance of triggerfish and even a wreck dive. At around 1.6km long, Jessie Beazley Reef is the smallest of the three but provides plenty of shark activity, beautiful sloping reefs and stunning undercut drops-offs.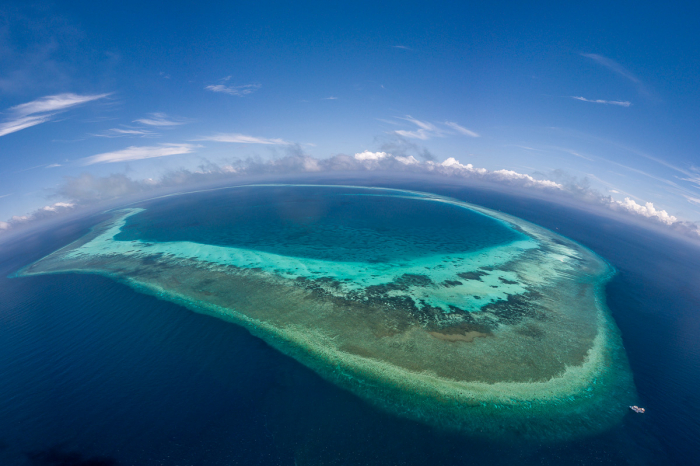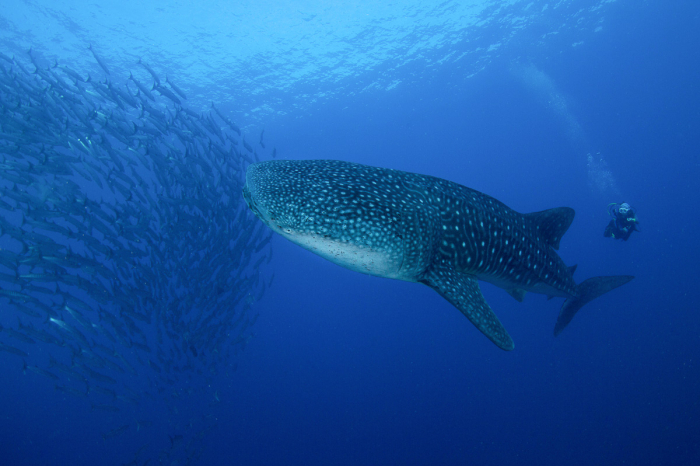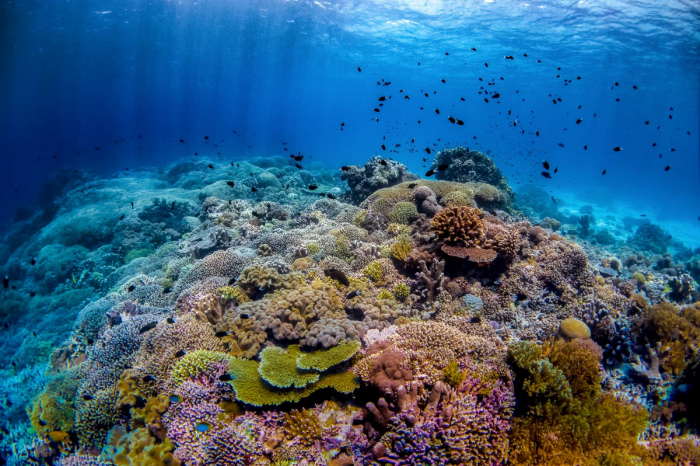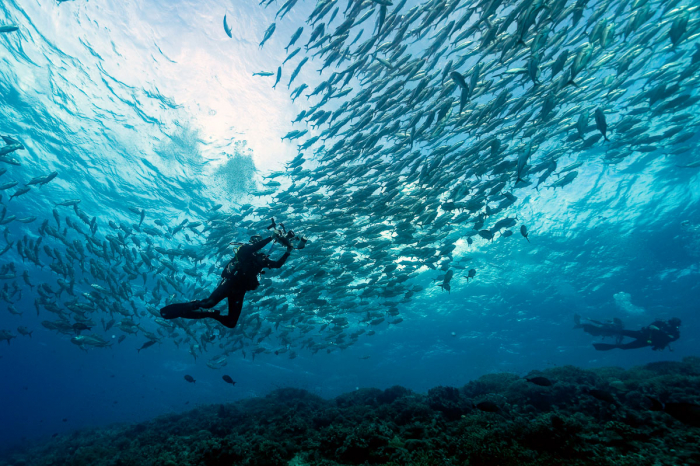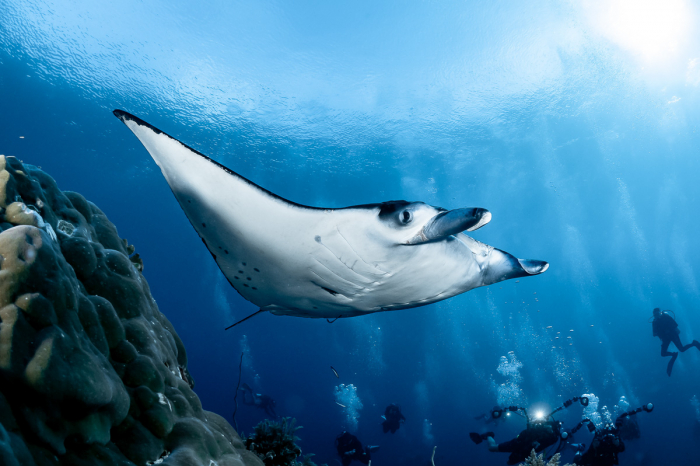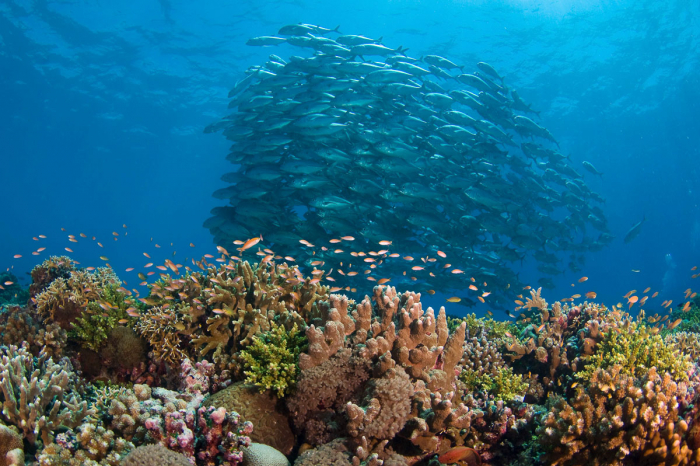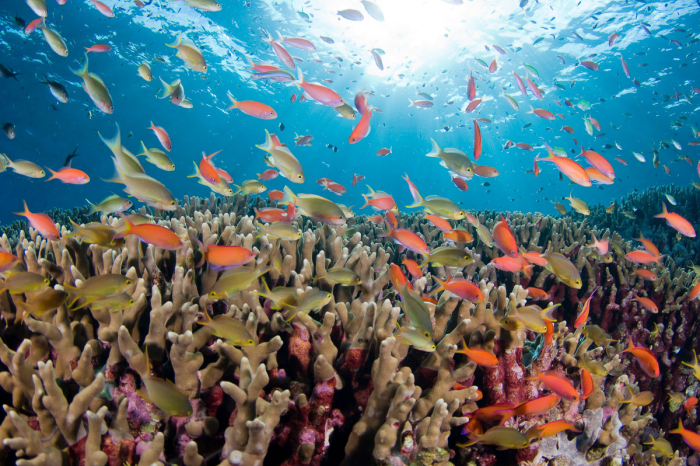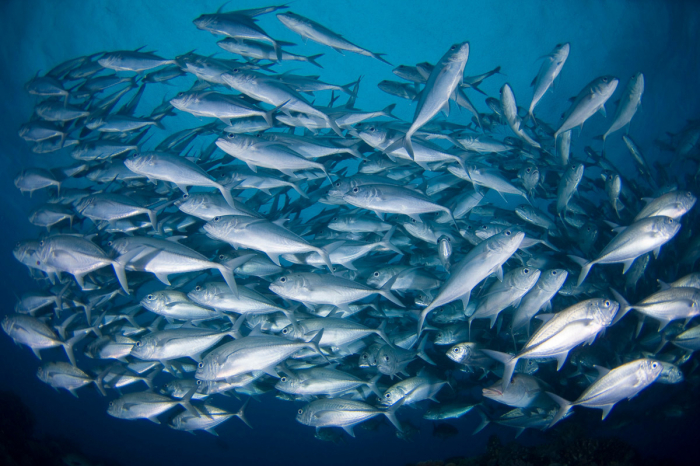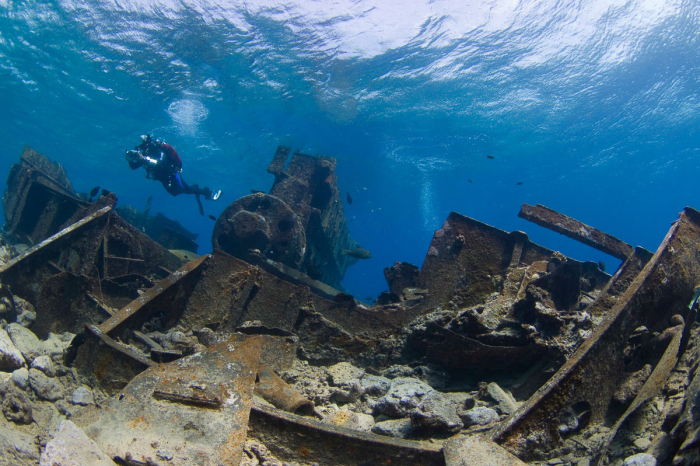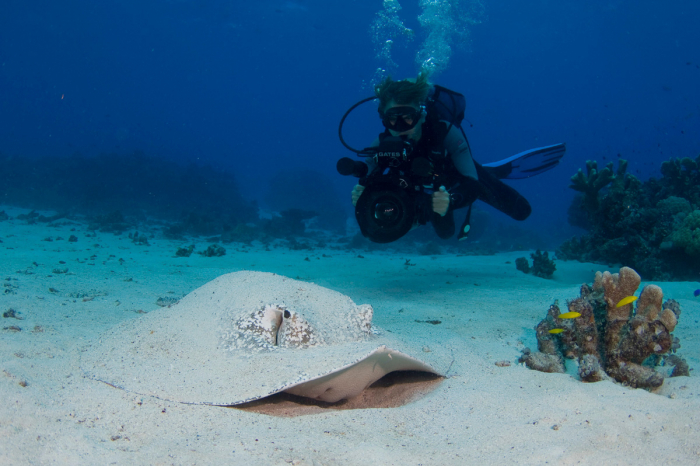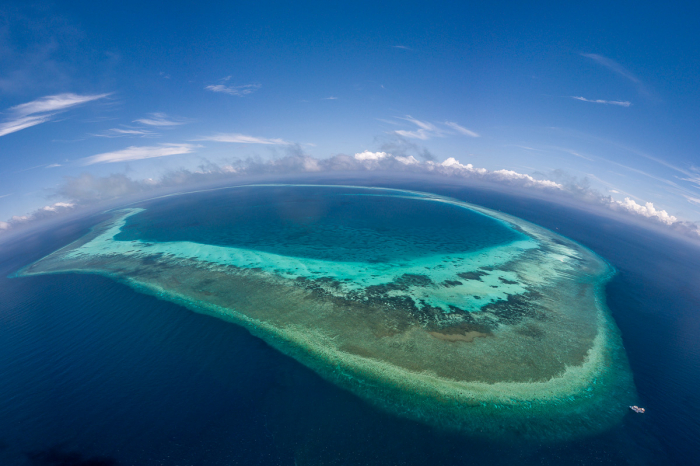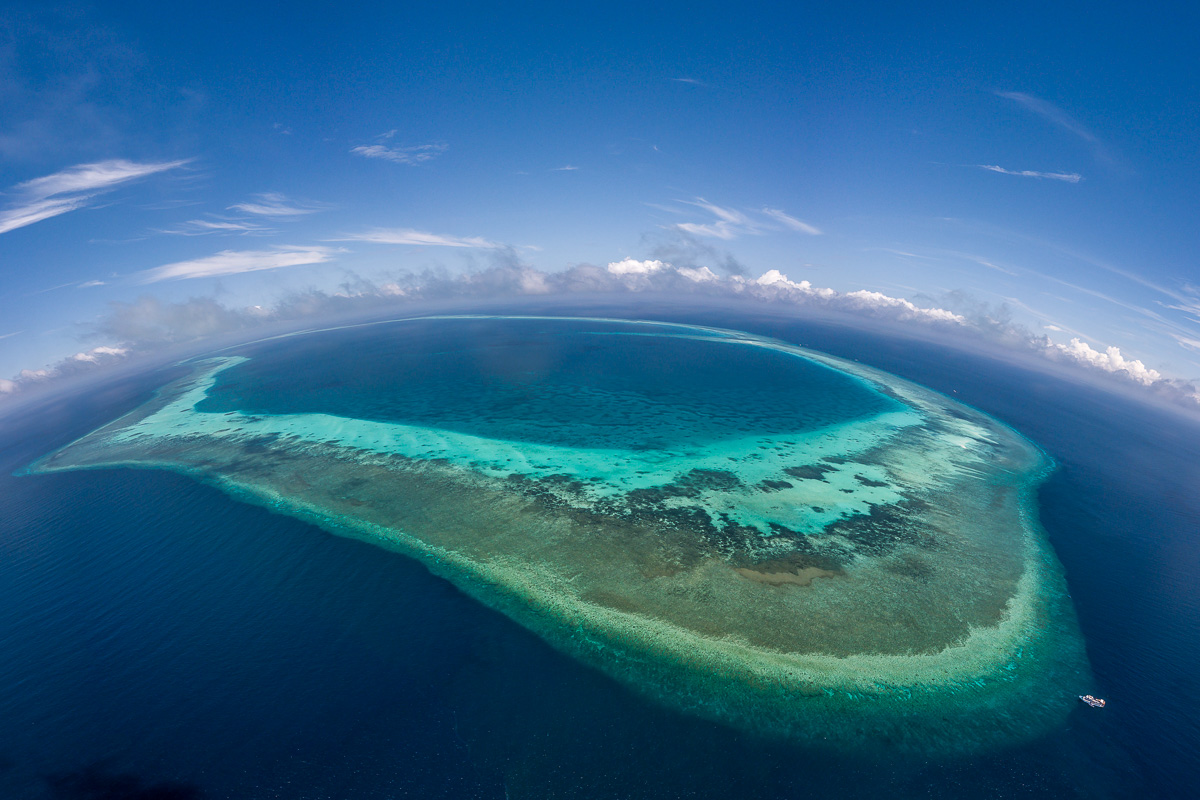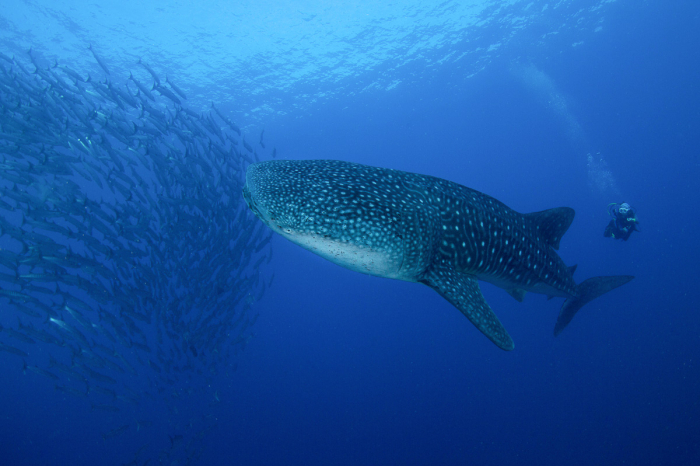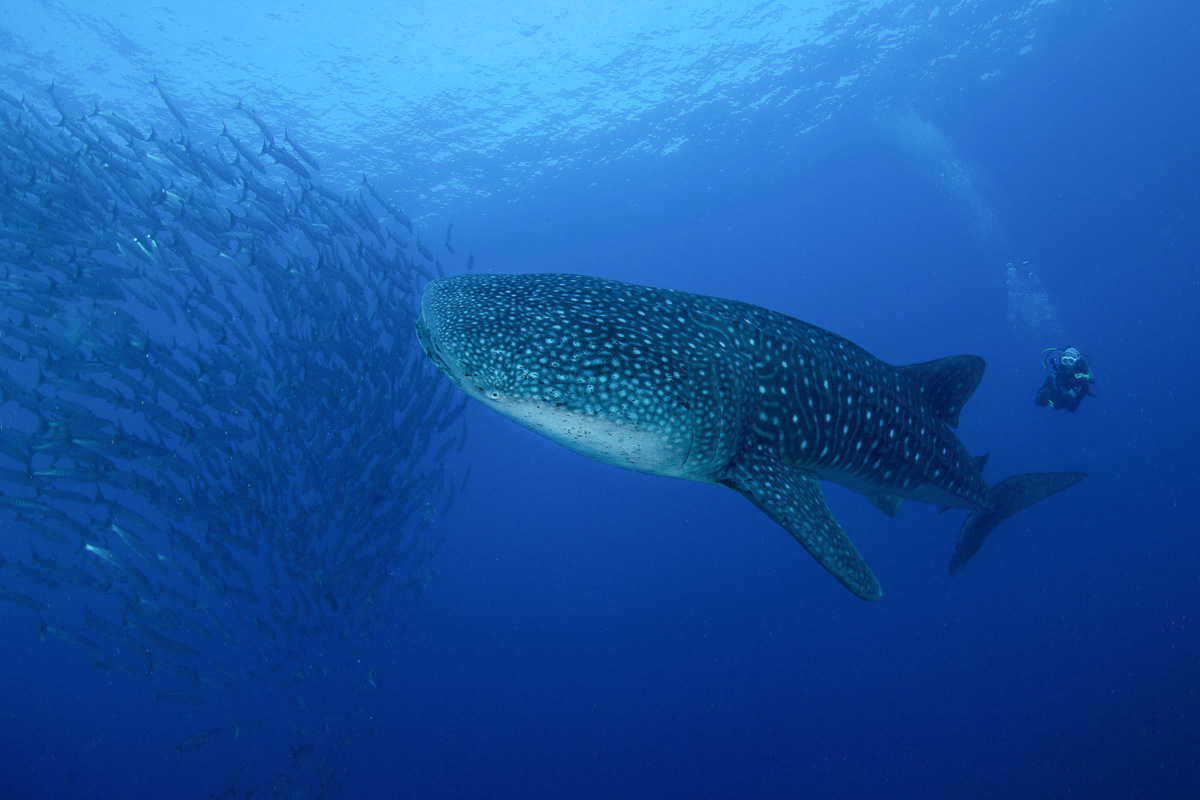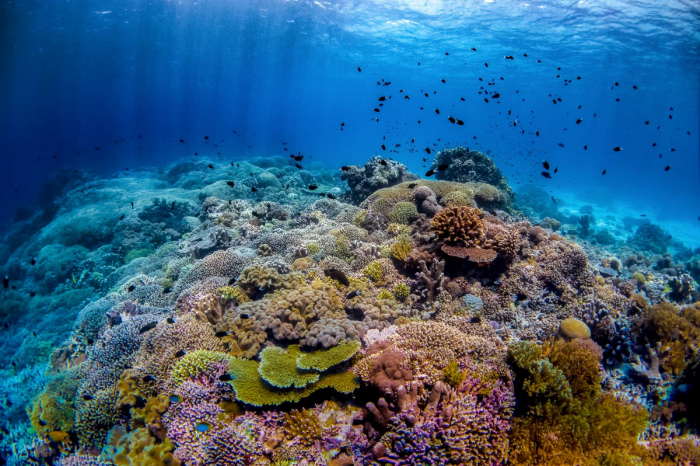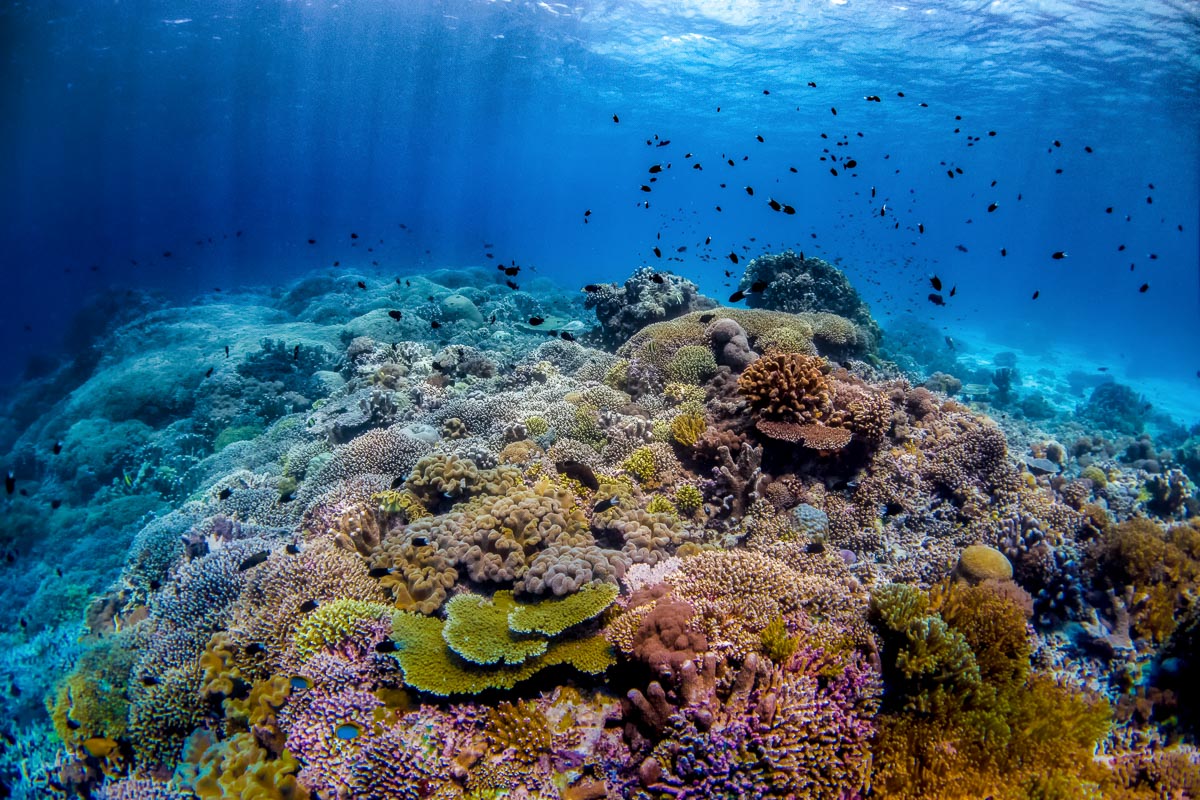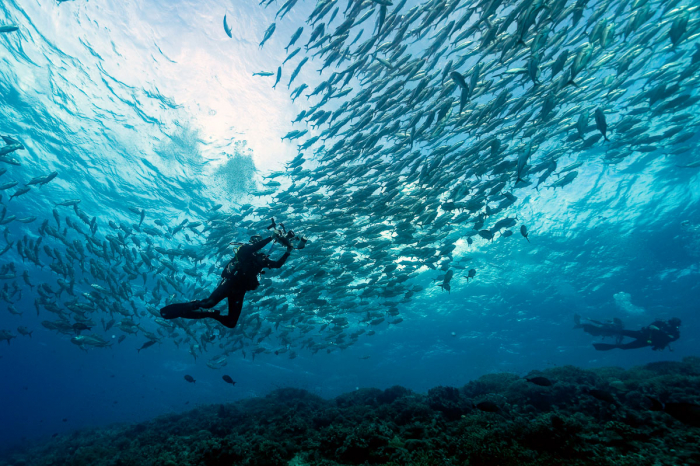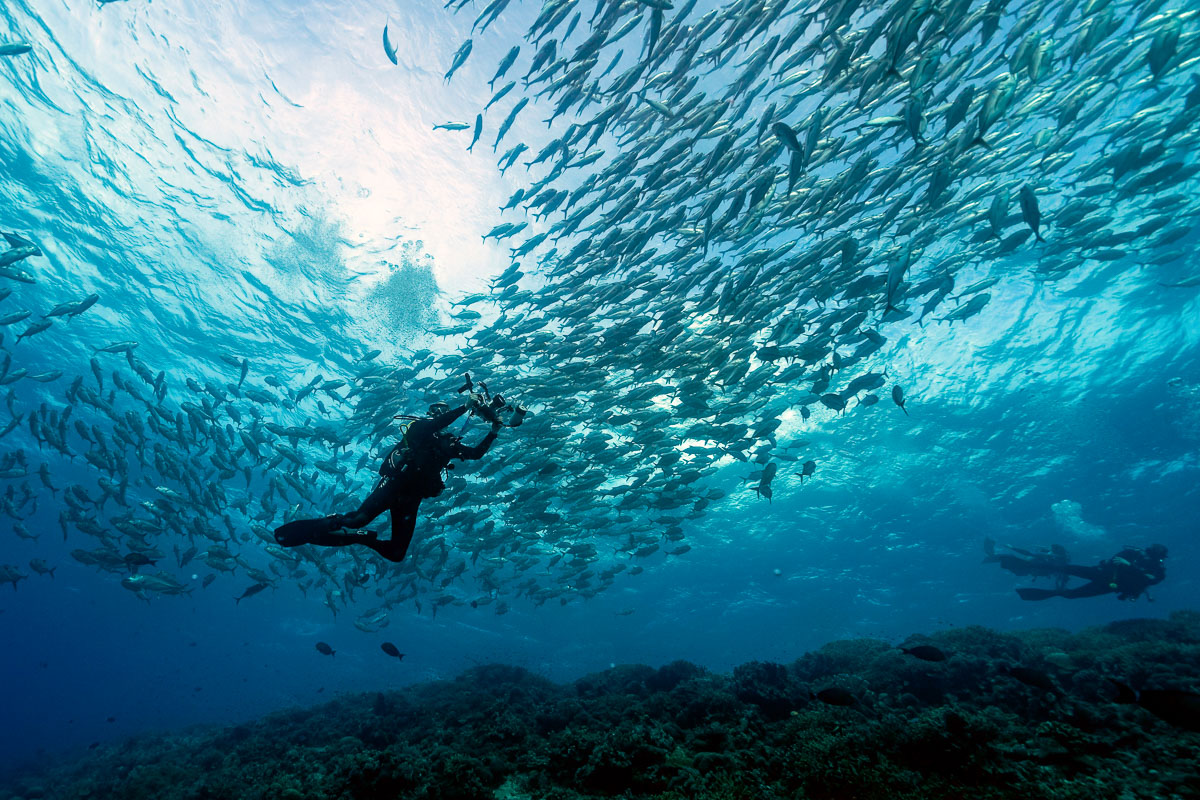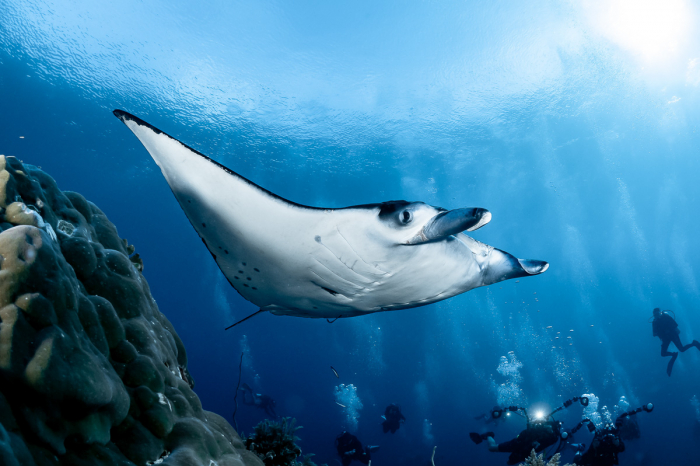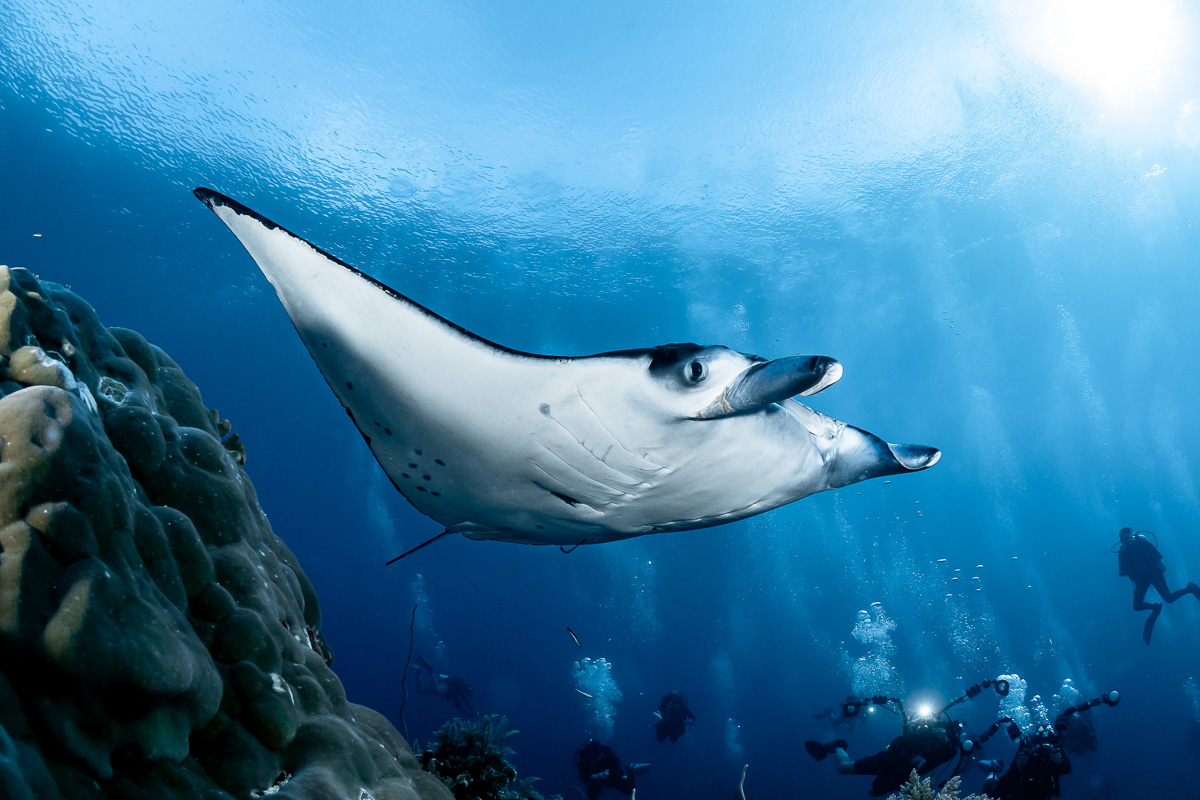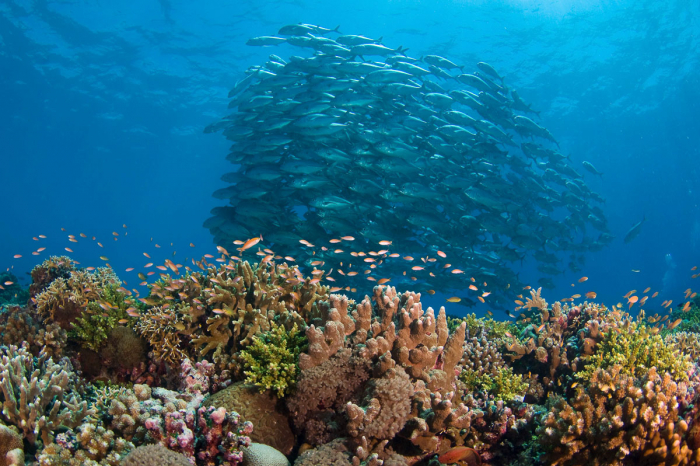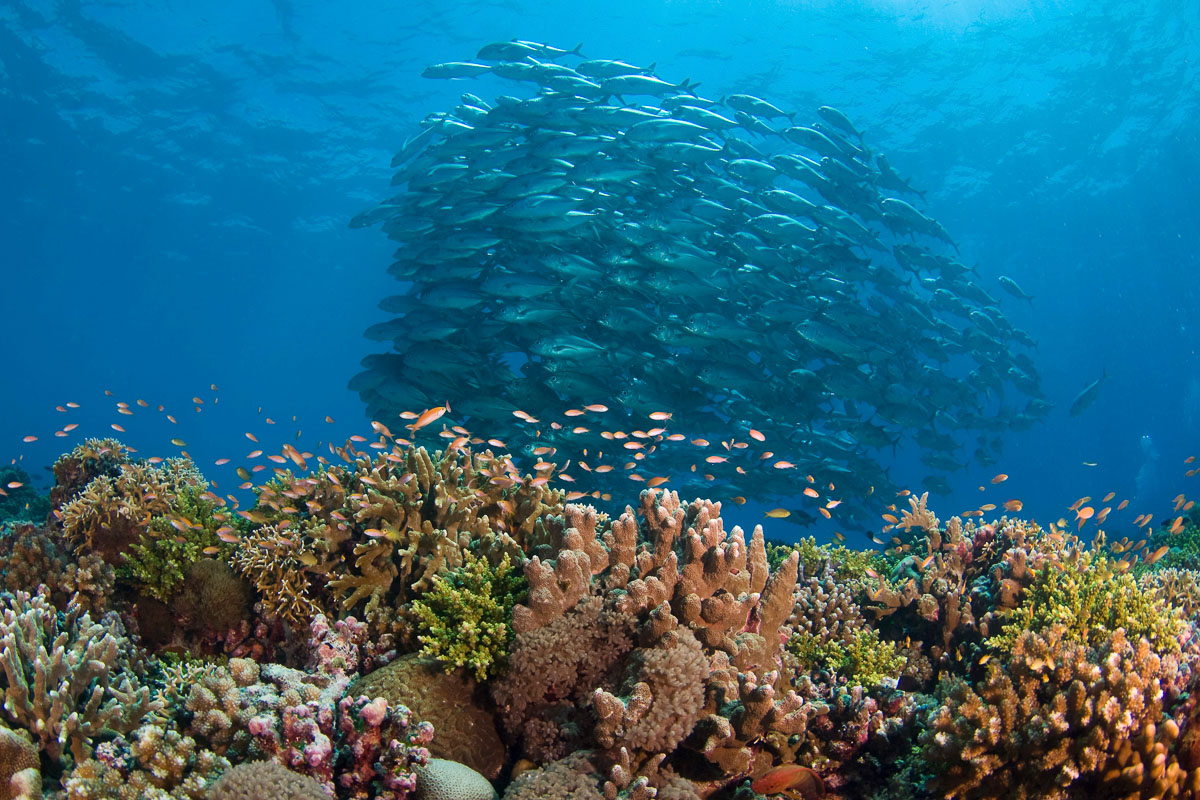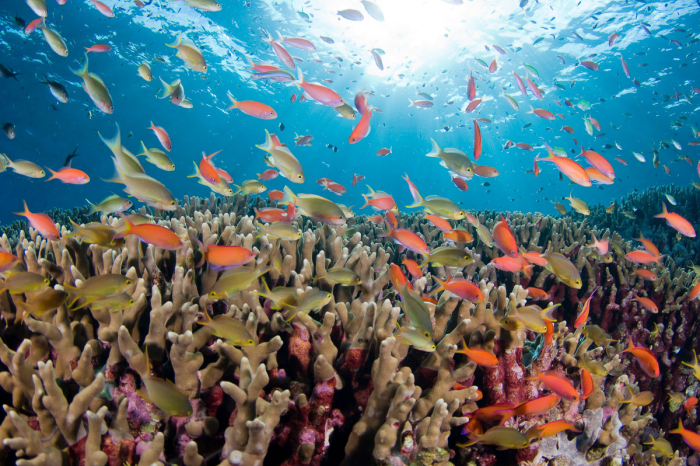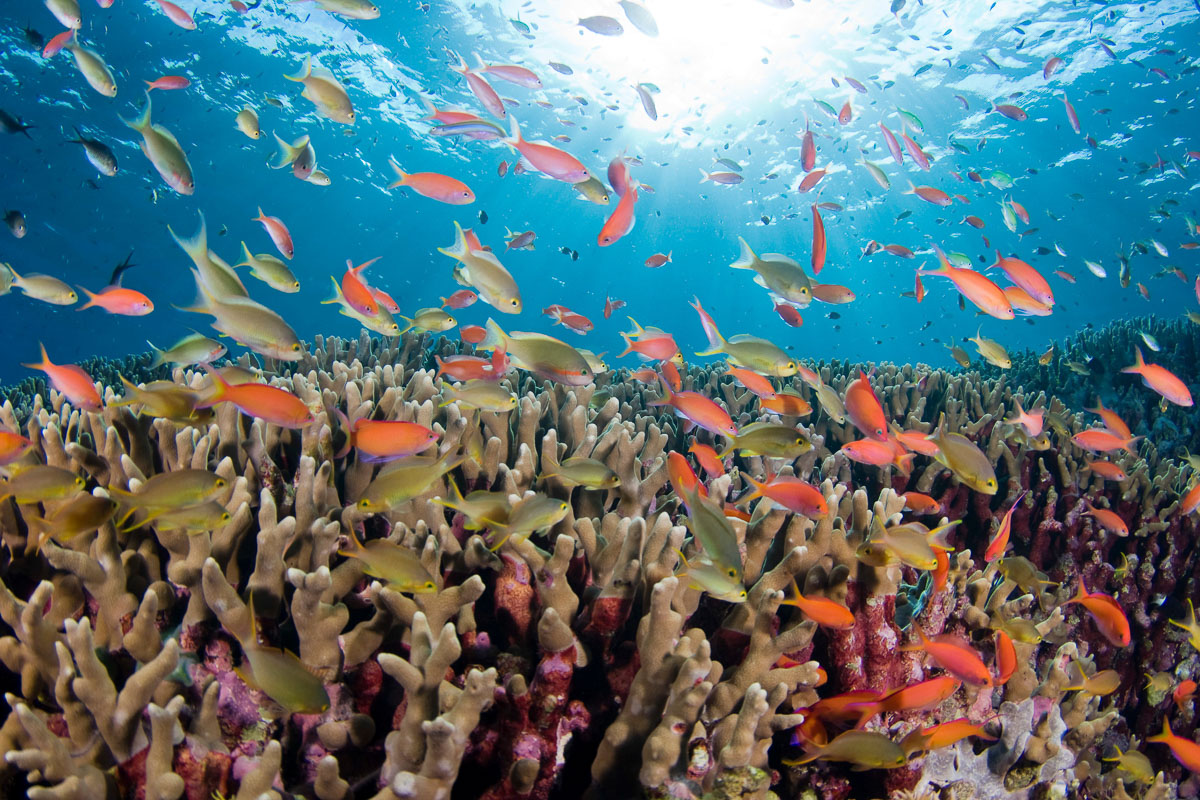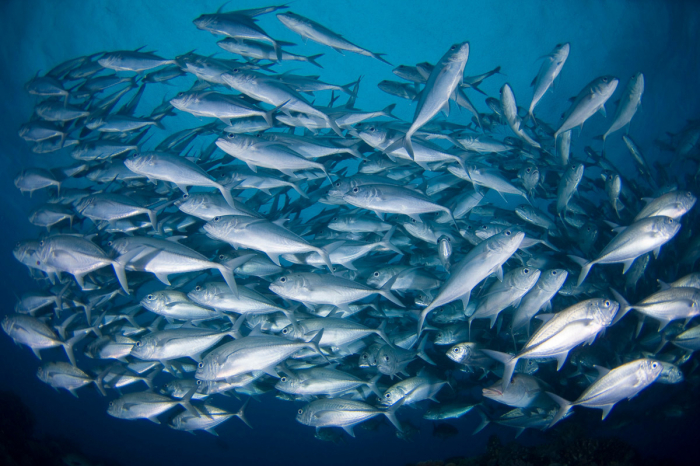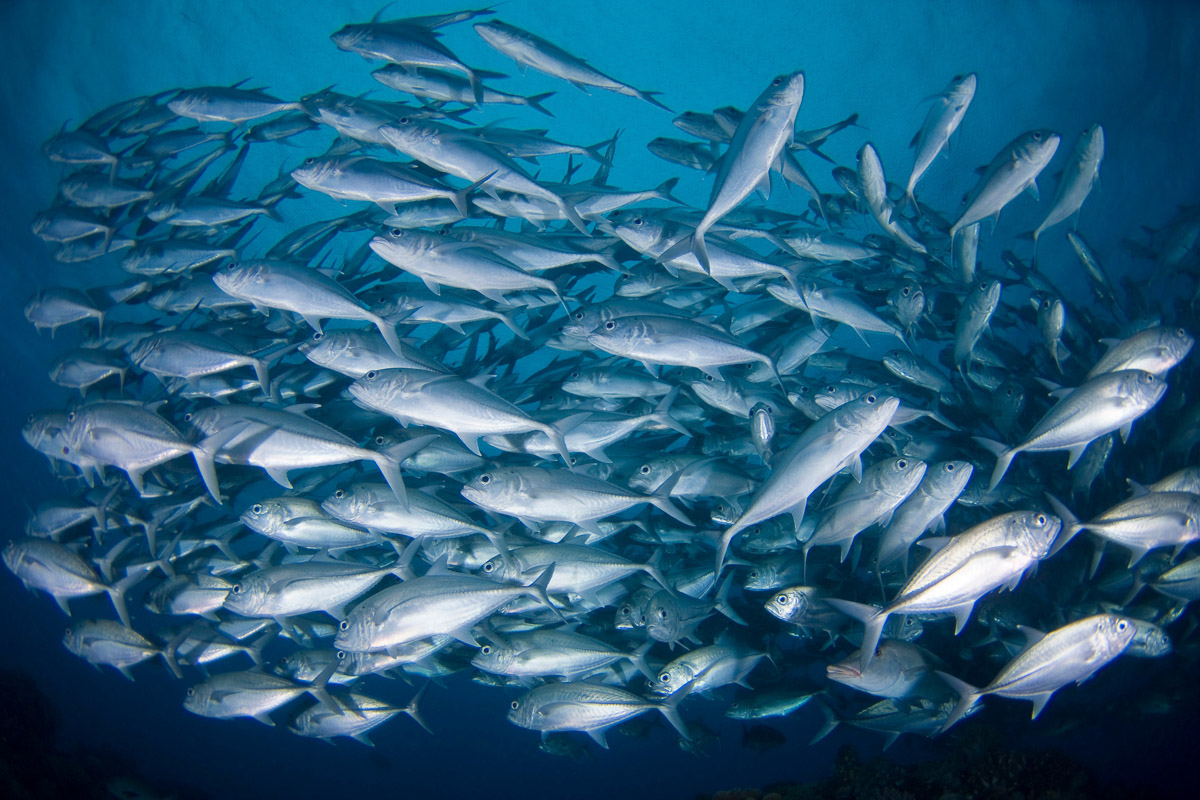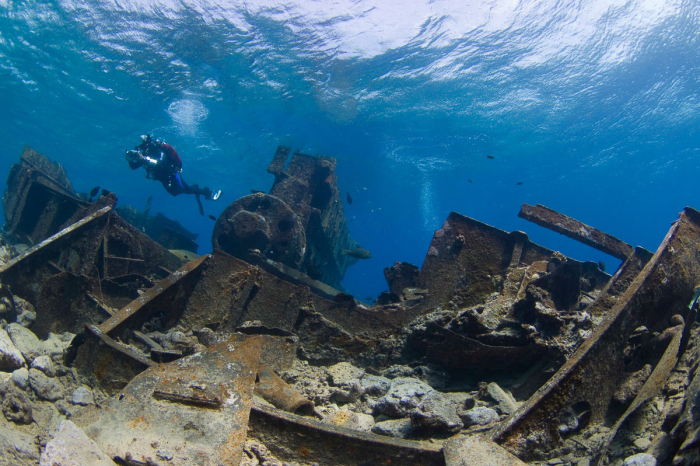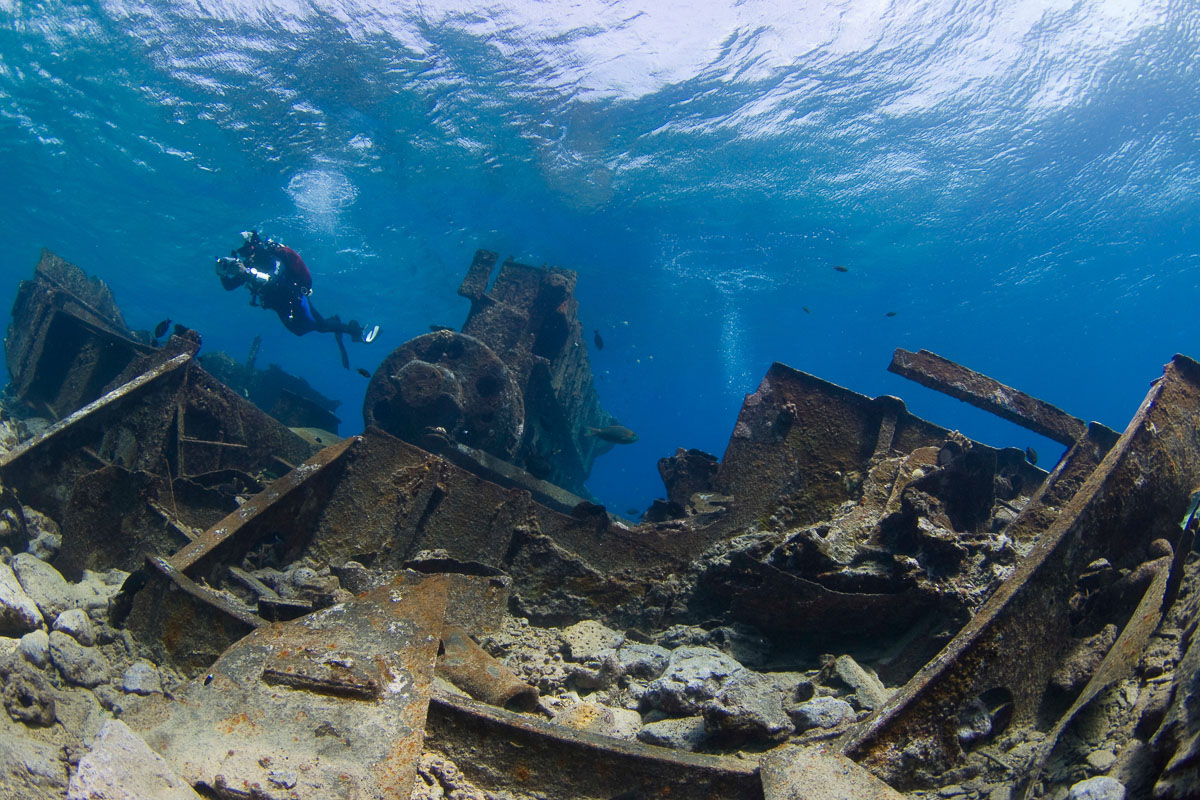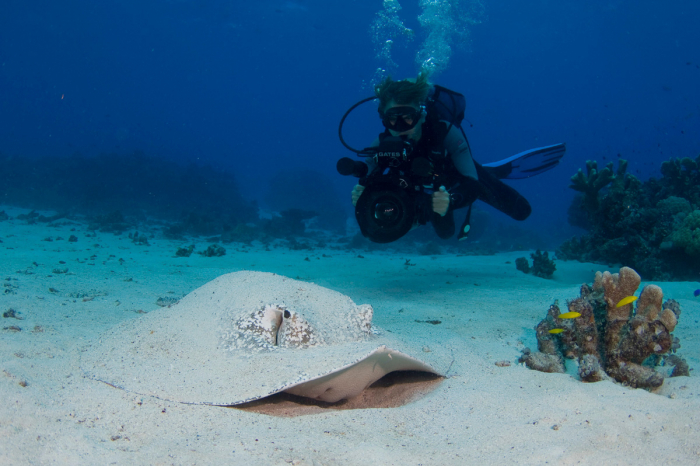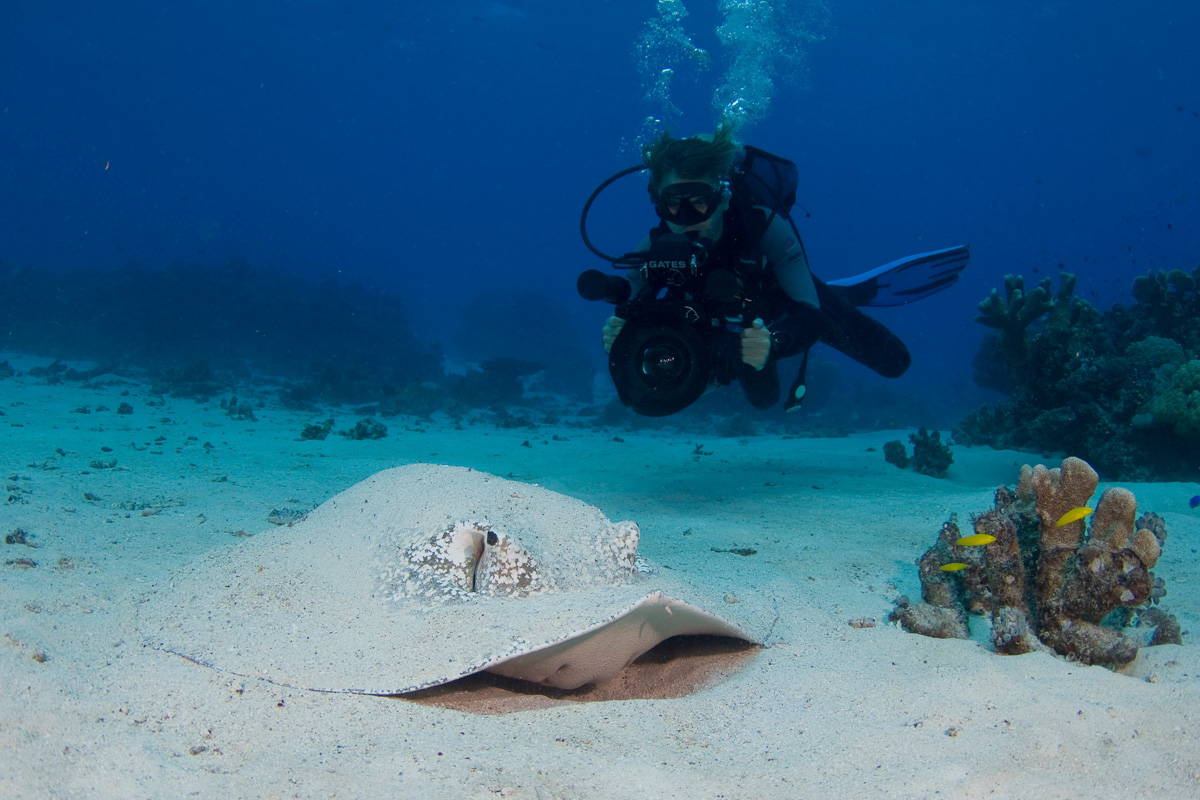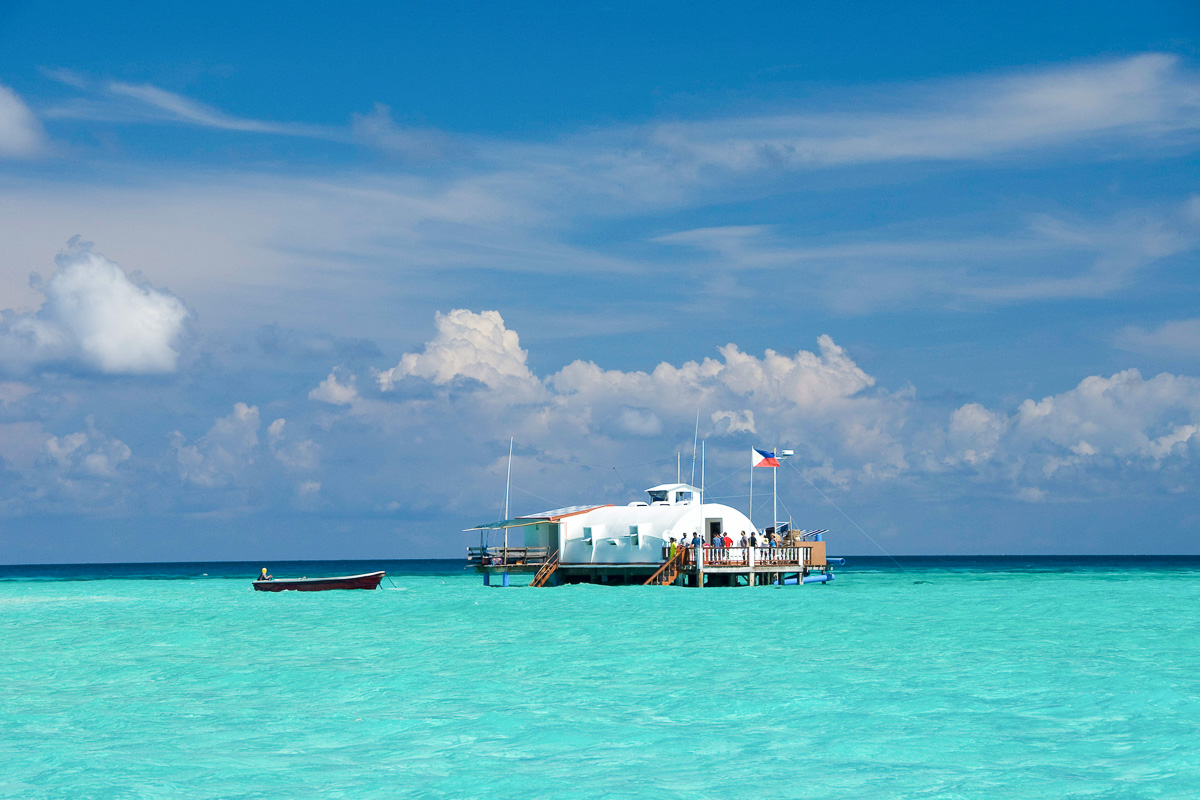 Diving Environment
Level
Advanced divers upwards
Diving Season
March to June
Top tips

Bring some cash for tips for the boat crew and for when you transfer in Puerto Princesa.
You can visit the ranger station on the North Atoll and learn about how the park is protected from illegal fishermen.
The bird colonies on the reefs should not be disturbed - Tubbataha is an important nesting area for both terns and boobies.
About Tubbataha
Located in the heart of the Coral Triangle, Tubbataha is a 130,028-hectare Marine Protected Area – the first of its kind in the Philippines. It comprises two large coral atolls, known as North Atoll and South Atoll, as well as a smaller coral structure named Jessie Beazley Reef situated around 20km north of the main atolls. Tubbataha sits above a string of extinct volcanoes called the Cagayan Ridge and is believed to have formed as fringing reefs which grew around these volcanic islands during the last ice age. Although the islands have since subsided, the reefs remain making them the Philippines' only true atoll structures. Today the park encompasses huge slopes and vertical walls dropping to over 100 meters in depth, alongside vibrant reef flats and shallow lagoons.
This isolated marine park is out of reach from diving day trips and can only be accessed via liveaboard. The remote location in the middle of the Sulu sea has become a haven for marine life, including half of all coral species in the world, over 600 species of fish, at least 11 species of sharks and around 13 species of dolphins and whales. Hawksbill turtles and green sea turtles also use these vibrant atolls as a nesting ground.
How to get to Tubbataha
Tubbataha liveaboards depart from Puerto Princesa, the capital city of Palawan island. Numerous Filipino airlines operate regular flights from Manila to Puerto Princesa which take around 1 hour. Dive operators will usually transport guests from the airport to the harbour which is walking distance from the city centre. Most liveaboards depart after dinner, arriving at Tubbataha early the next morning, although some slower vessels may leave slightly earlier.
It is only possible to access Tubbataha from March to June each year when conditions are favourable, and due to deep drop-offs and strong currents, the diving can still be challenging at times. An array of experiences await those who make the journey with plunging drop-offs, deep slopes, dramatic vertical walls, wrecks dives and shallow coral flats.

Dive seasons and weather
The dive season at Tubbataha lasts just 3 months, from mid-March to mid-June. This dry season means conditions are usually optimal with clear skies, clear seas and over 30 meters of visibility. From September to December typhoon season at Tubbataha makes it difficult for vessels to travel and creates unreliable diving conditions. Such a restricted dive season means demand is high for the limited number of liveaboards, but also means this unique haven and its marine life is protected from the negative impacts of tourism and overcrowding. 
Where to stay
The atolls that make up Tubbataha Reefs are all completely uninhabited except for a small ranger station situated on North Atoll. With nowhere to stay on the atolls themselves and with the nearest port around 10 hours away, these spectacular dive sites can only be reached via liveaboard.
---
Other popular destinations