Scuba diving in
South Ari Atoll
Pristine tropical islands, white sand beaches and whale sharks galore, South Ari Atoll is the ultimate destination to get up close and personal with the biggest fish of all.
Highlights
Swim with whale sharks at Maamigili, one of South Ari's best sites
Explore Machchafushi wreck, carpeted with colourful corals and fish
Powder-soft sandbars, beaches and islets for sublime relaxation
With whale shark and manta ray sightings almost guaranteed, as well as a superb selection of dive centres and resorts, South Ari Atoll is a spectacular destination for divers, snorkelers and watersport enthusiasts alike. Boasting sun-swept island beaches and sandbars surrounded by tropical blue waters, it is easy to appreciate the tropical splendor of the Maldives. And with shallower and easier dive sites compared to its northern counterpart, South Ari Atoll is popular for diving liveaboards on their central atoll itineraries.
Diving in South Ari Atoll
Healthy corals

Year round

Plentiful reef life

Year round

Giant frogfish

Year round
From the famous whale sharks of Maamigili reef, to current-driven drifts through reef channels, and one of the finest wrecks in the Maldives, you can't go wrong with South Ari Atoll's dive sites.
Whale sharks in South Ari
Whale sharks are the highlight in South Ari Atoll with year-round potential to view these gentle giants. The South Ari Marine Protected Area is renowned for almost daily sightings, and you've got a pretty good chance almost no matter what time of year you visit. During the Northeast monsoon from December to April, they tend to be seen more to the west, then the whale sharks move over to the east during the Southwest monsoon between May and November. Wherever they are spotted, you'll can swim alongside these wonderful creatures as they feed and cruise along the reef.
Manta rays are also seen in South Ari, particularly at Madivaru – also known as Manta point – a marine protected reef on the south of Rangali Kandu. The best chance to see them is during the northeast monsoon from December to May. And manta rays or not, you'll still see plenty of fish at this well-known site. The Machchafushi Wreck – also known as Kudhimaa Wreck – is also a highlight of South Ari's diving. The boat was purposefully sunk in 1998, and now sits upright and fully intact. With its large propeller, prominent wheelhouse, crane structure, and plenty of doorways, this wreck is a photographer's dream. You'll also find a host of life including batfish, frogfish, ghost pipefish, and moray eels. In the central region of Ari there are some classic thilas, and while the atoll is not small, most of the stunning sites are accessible from any of the resorts in South Ari.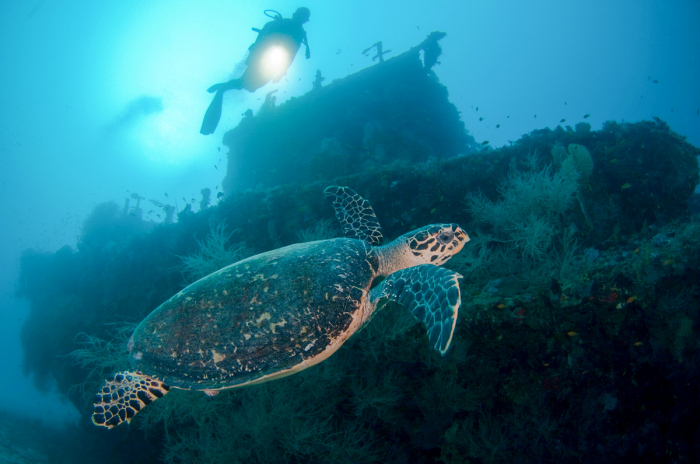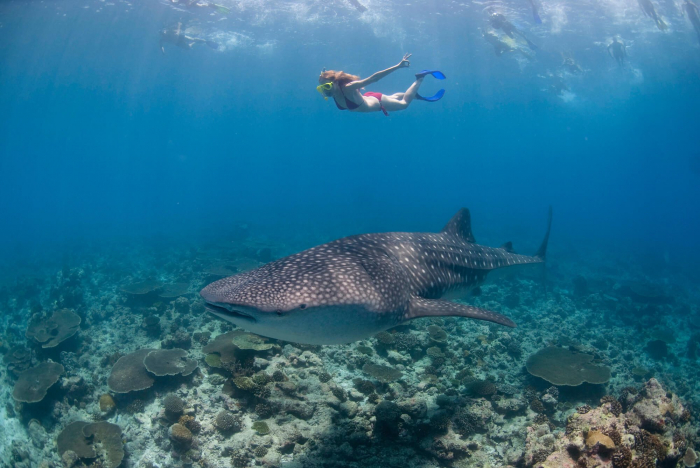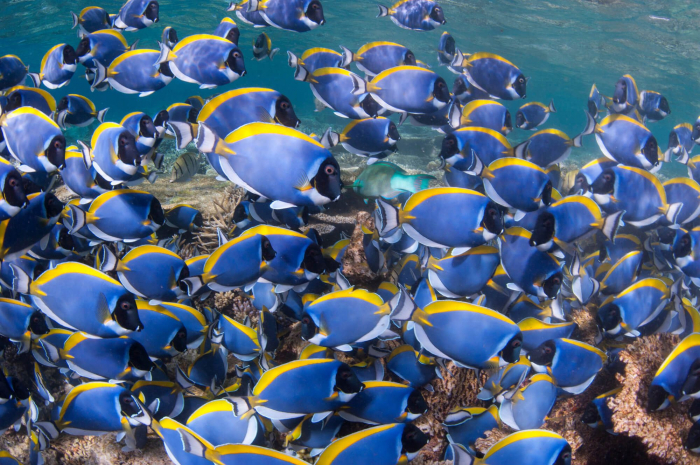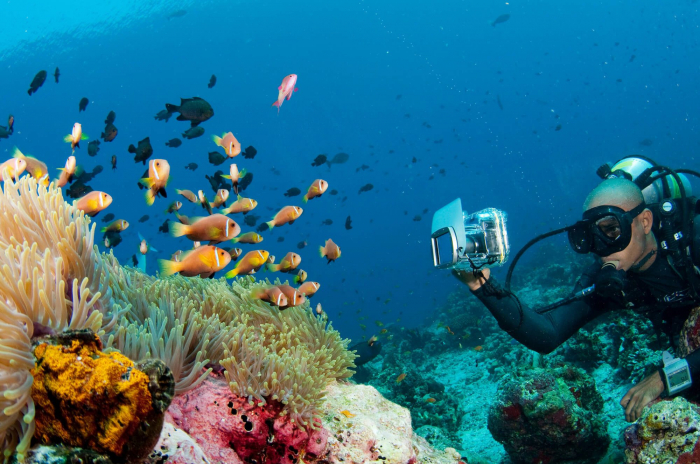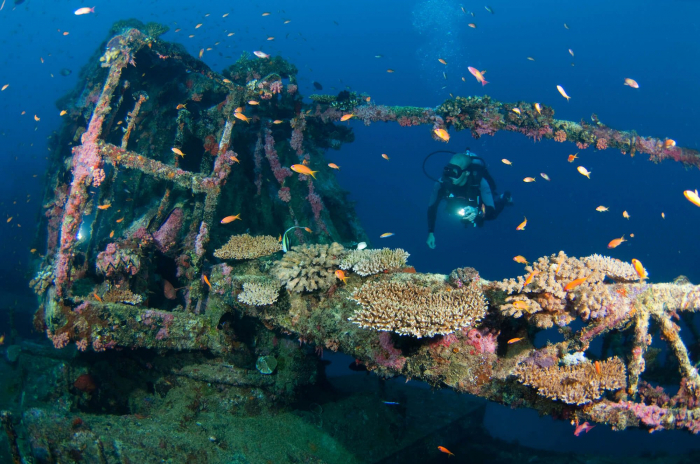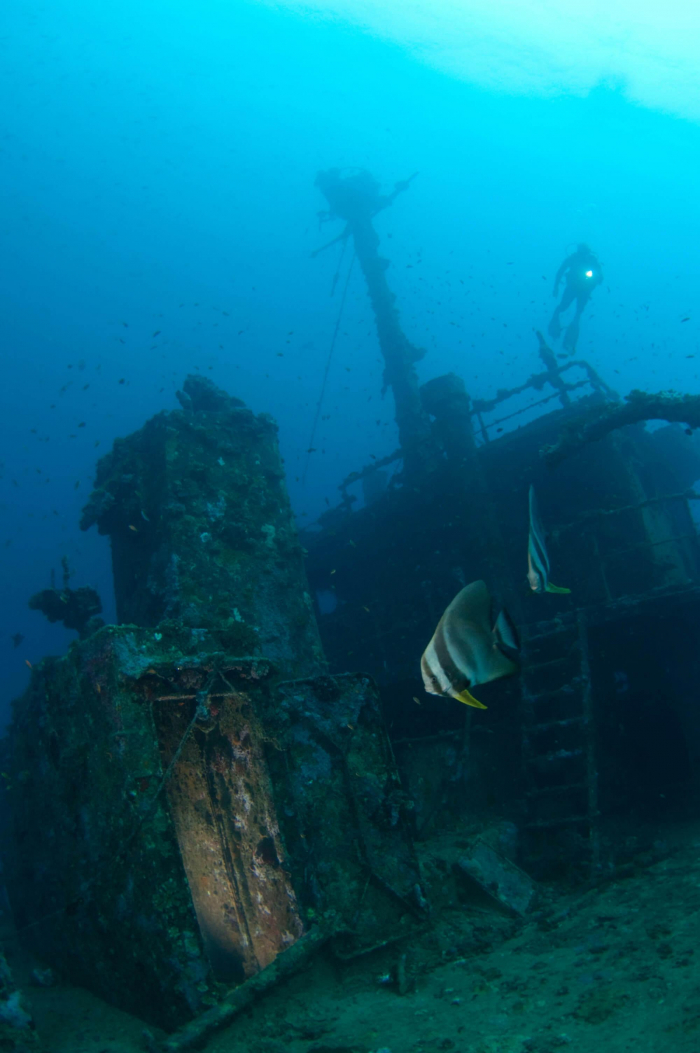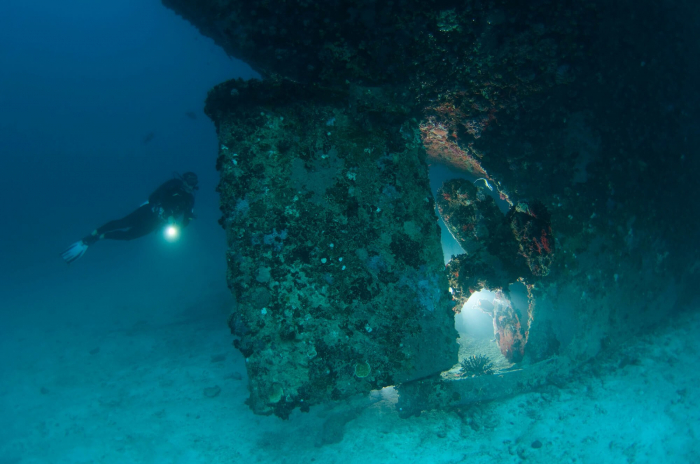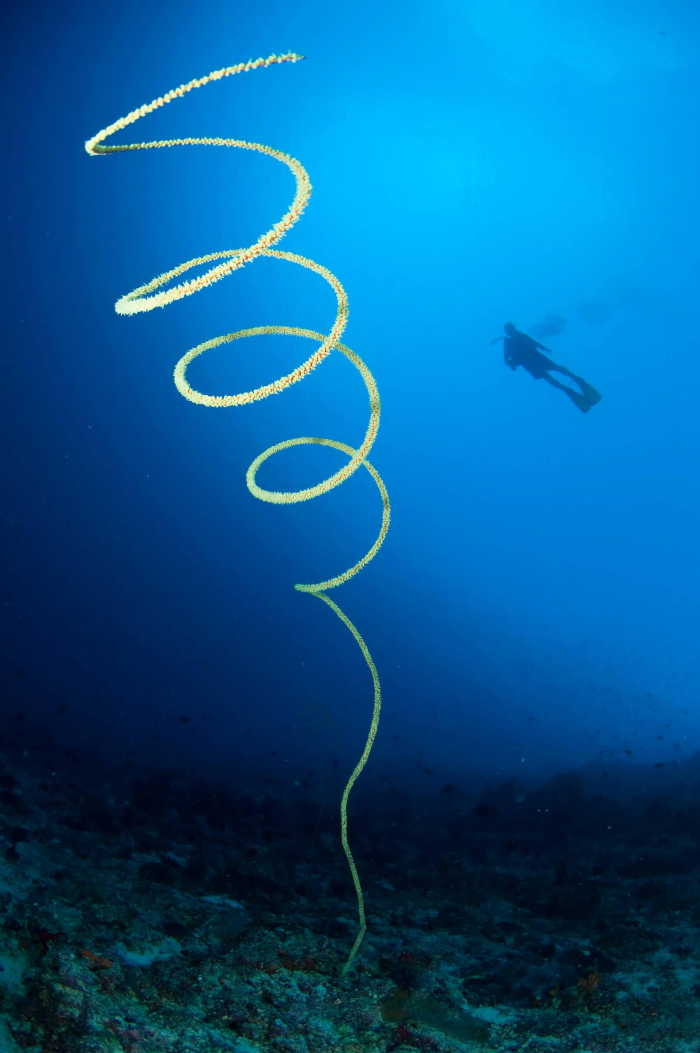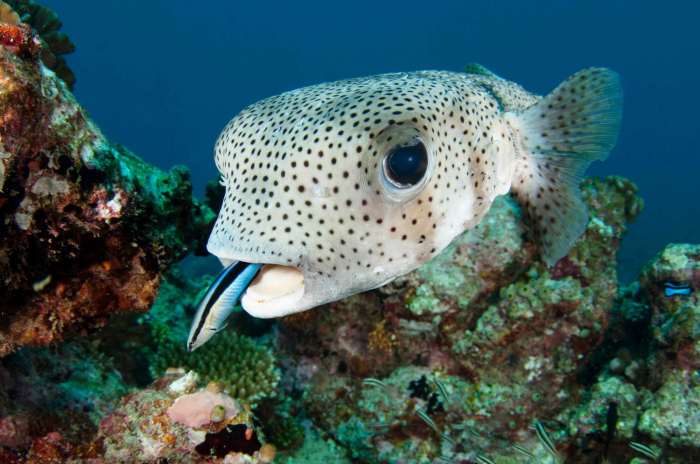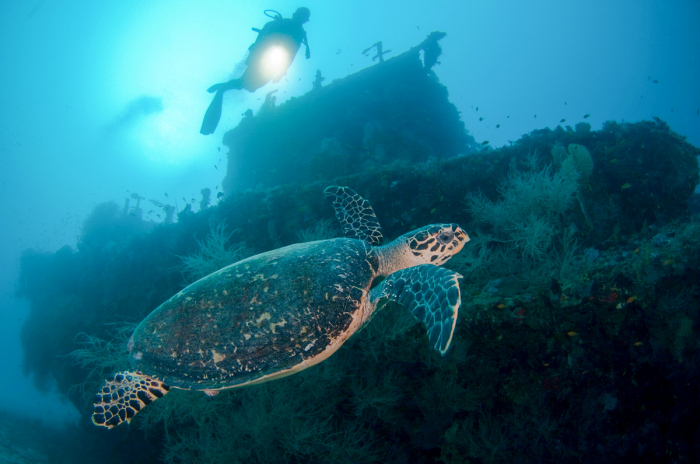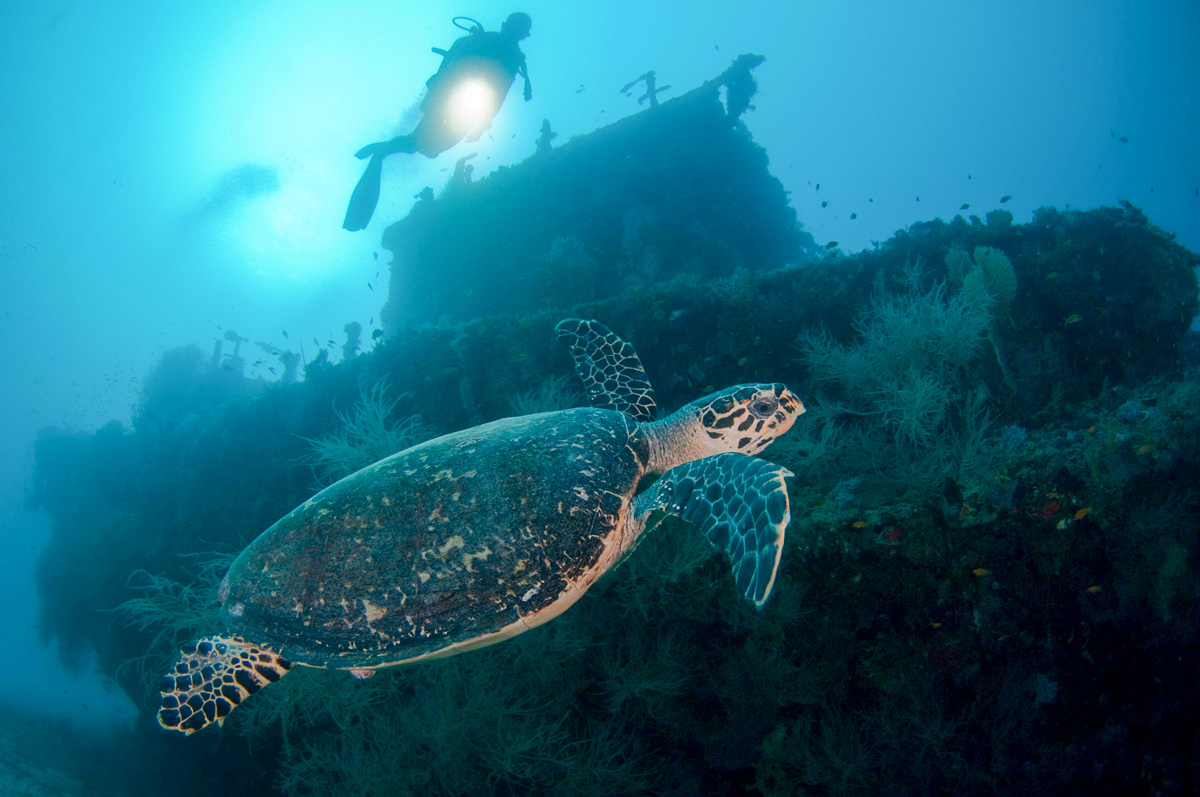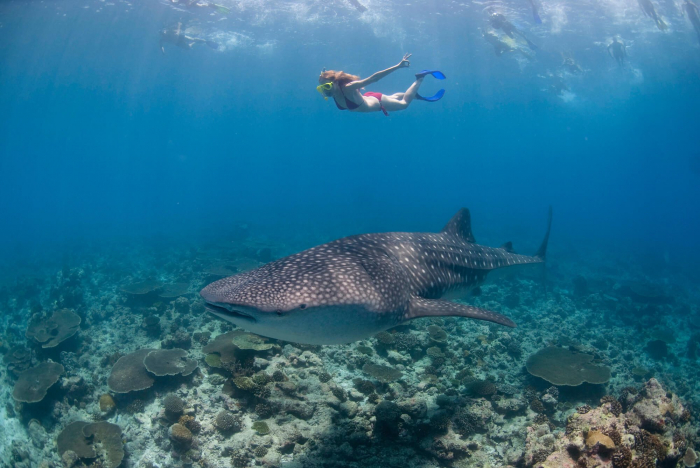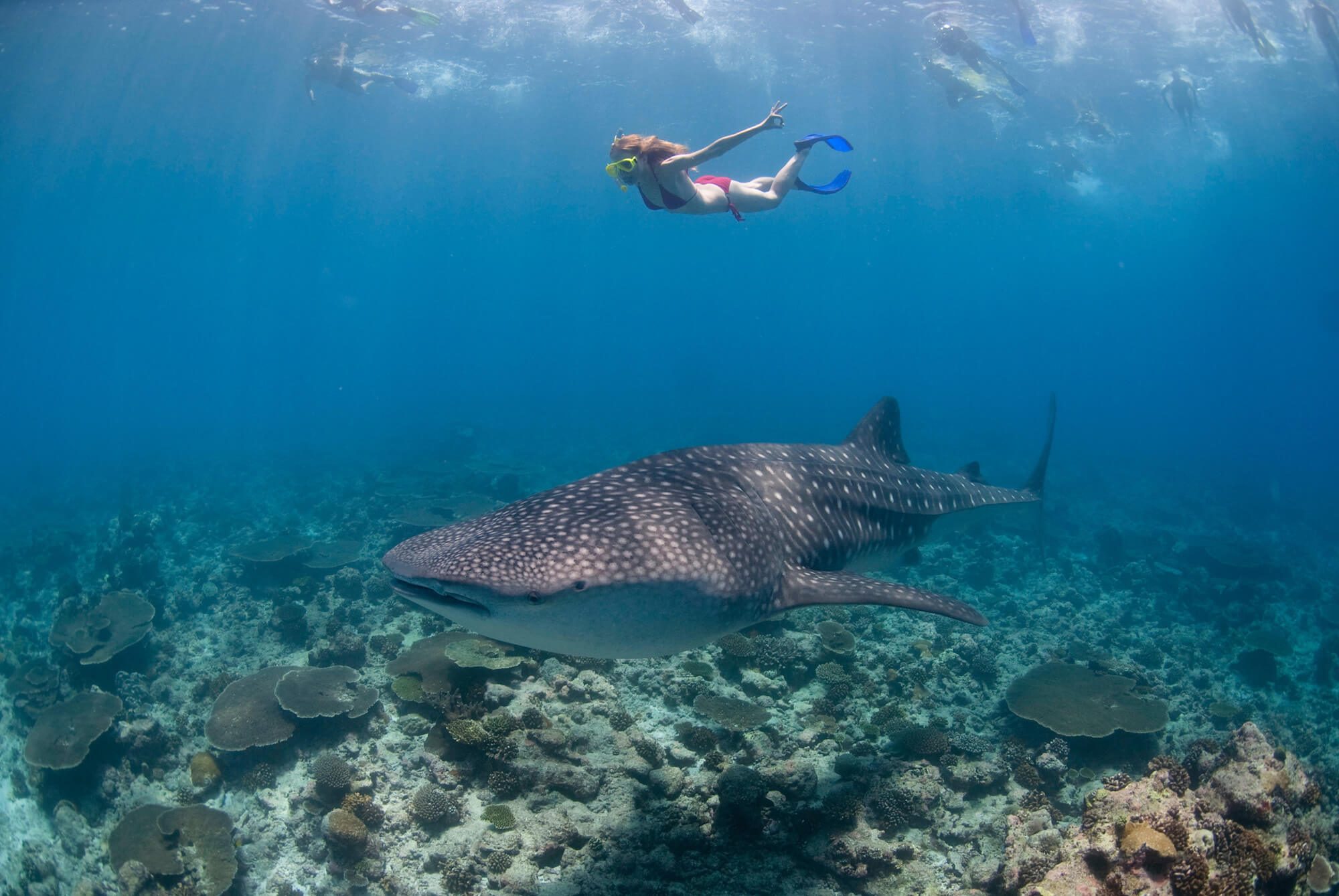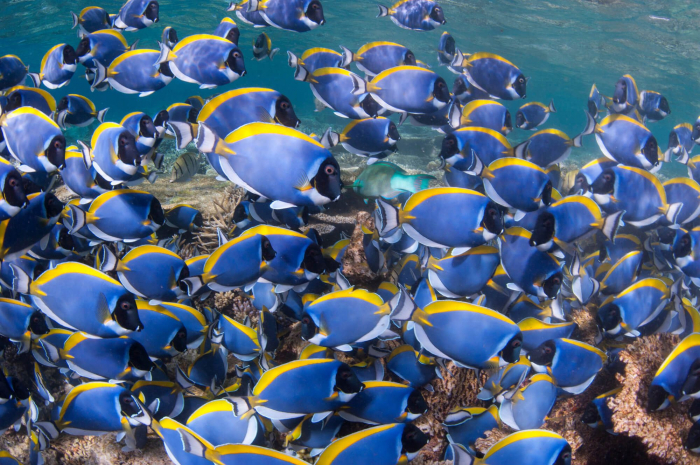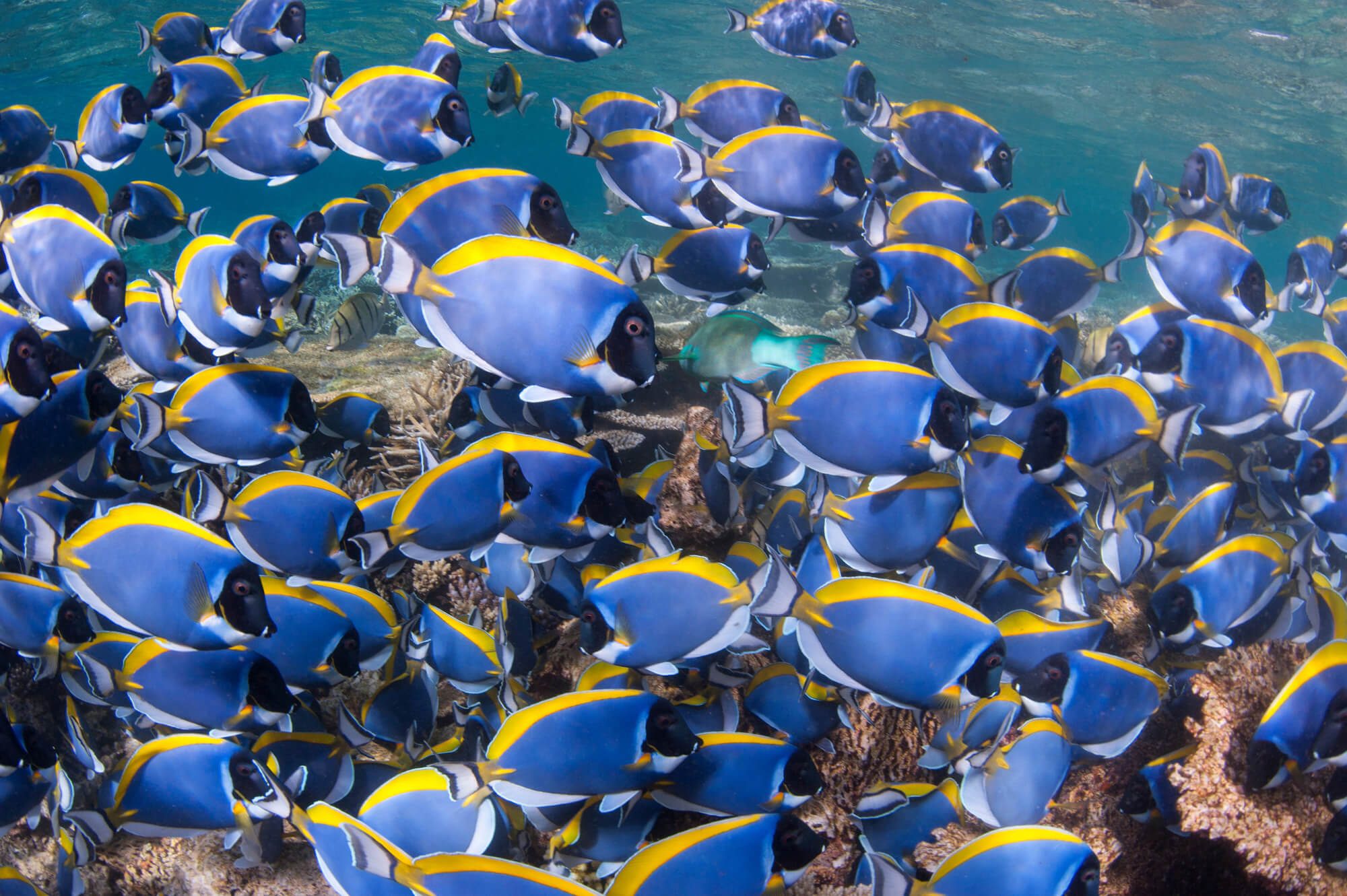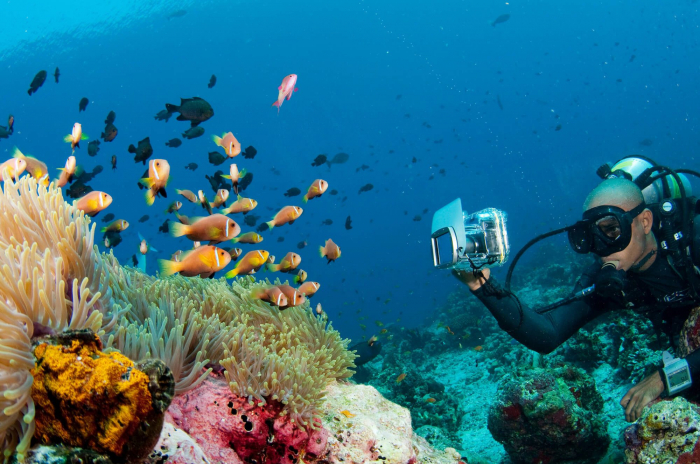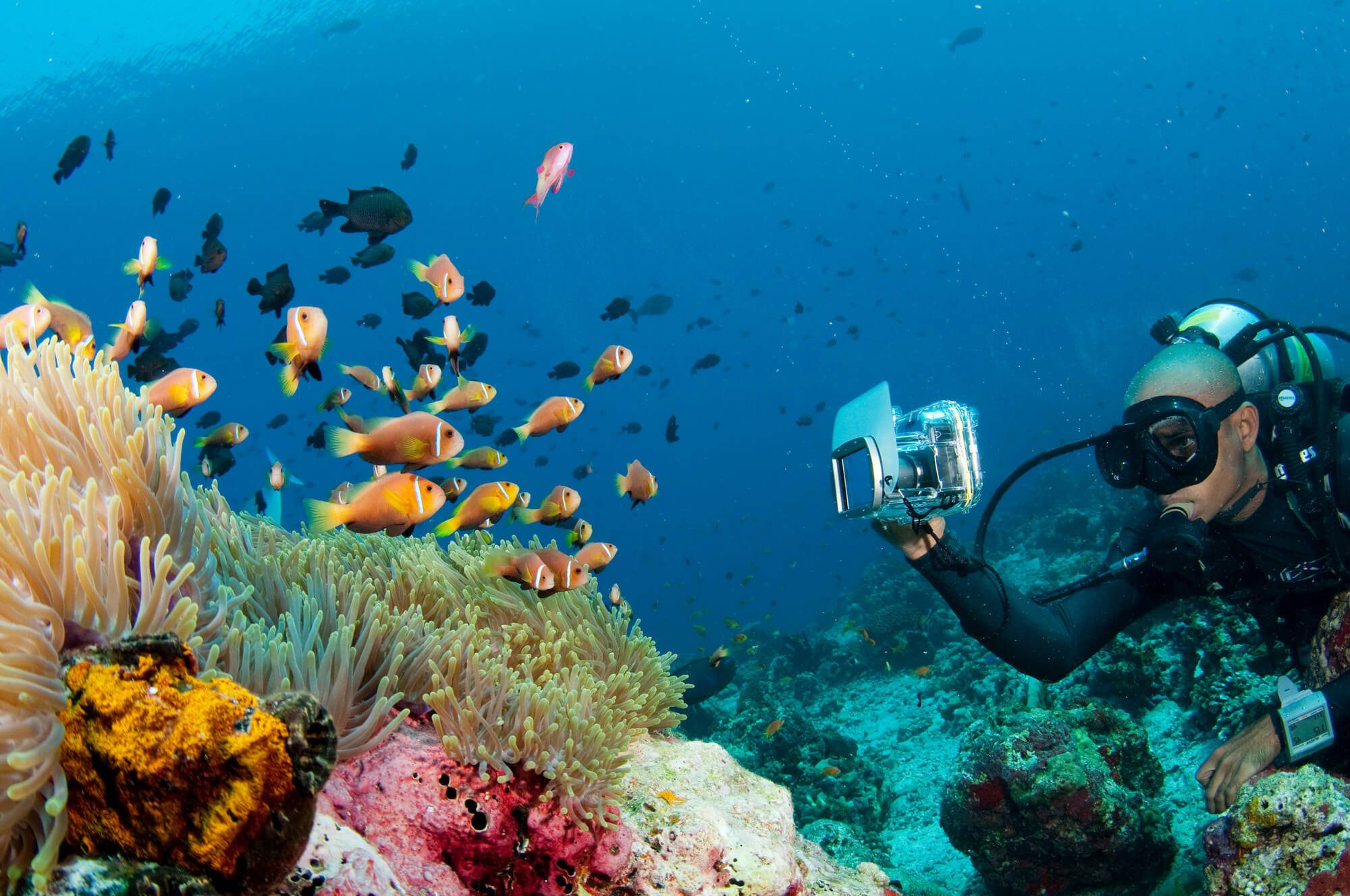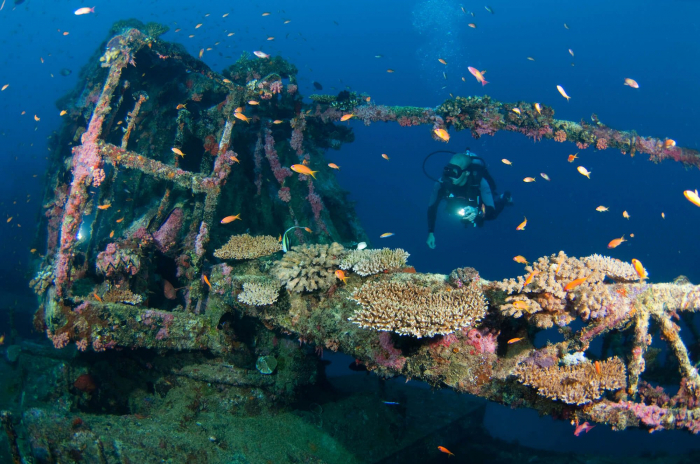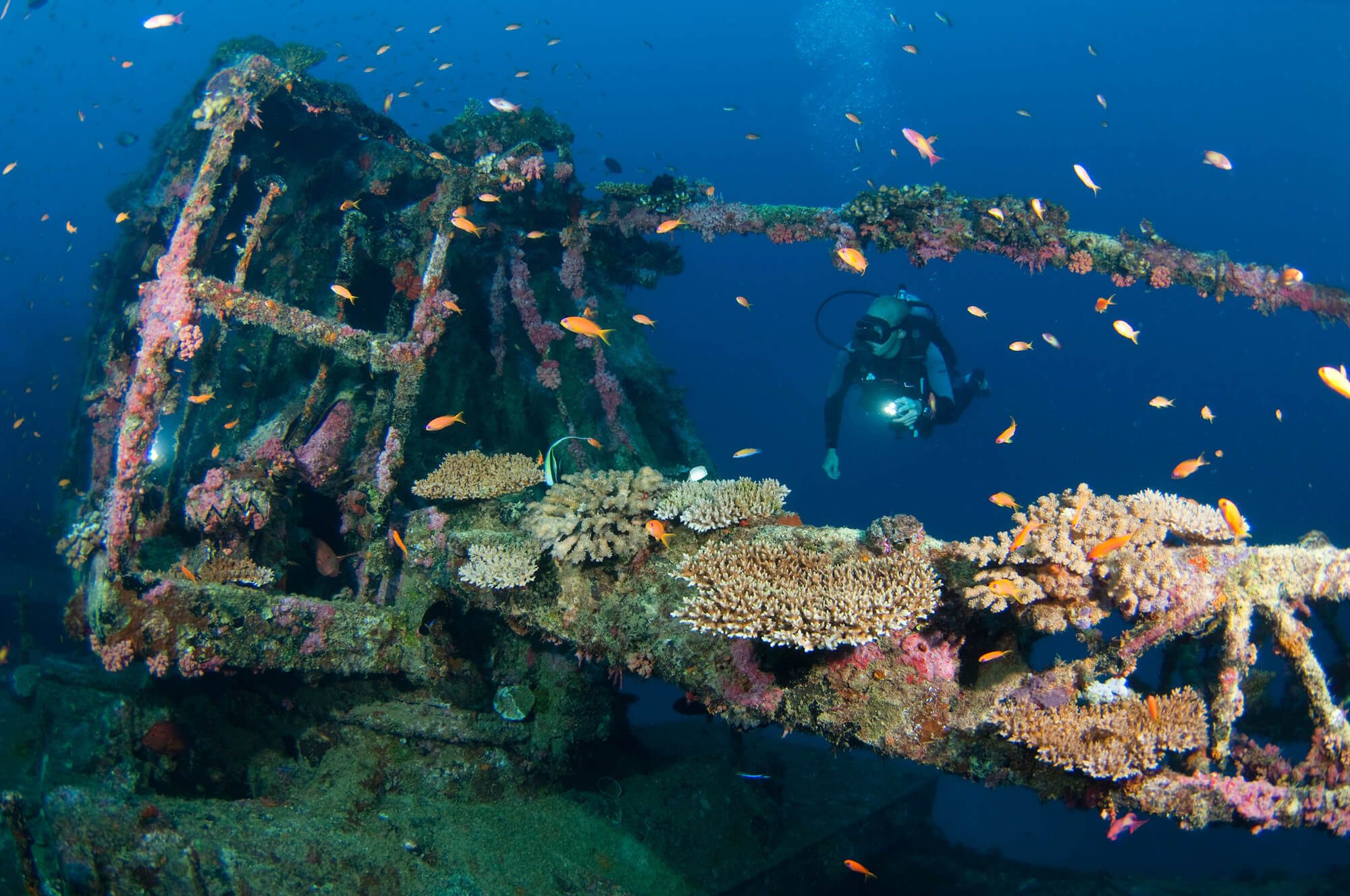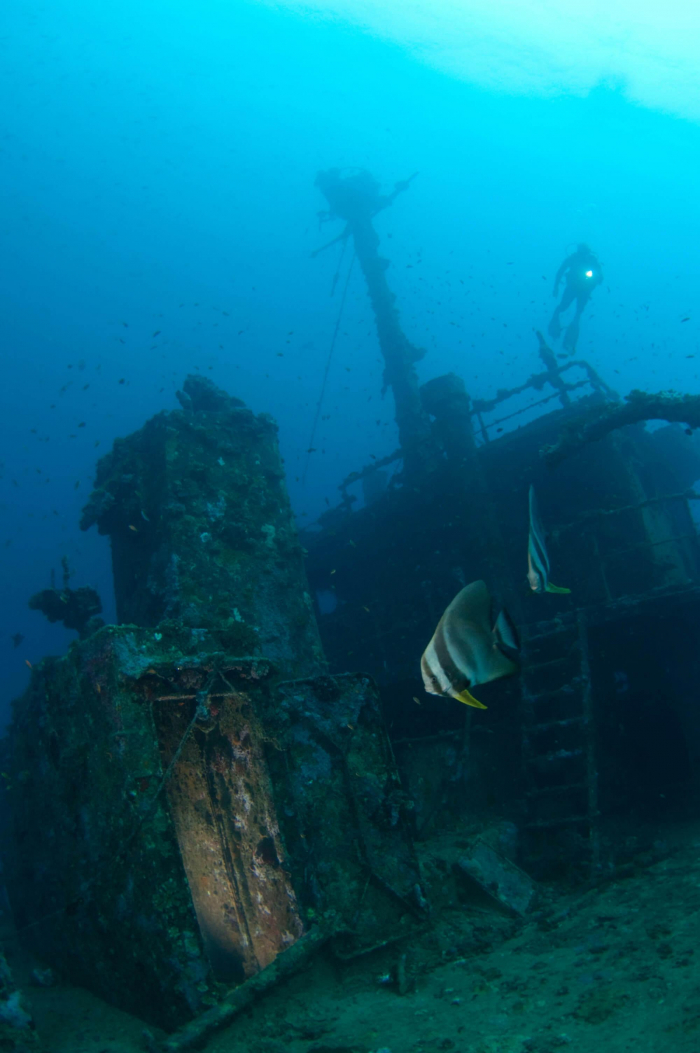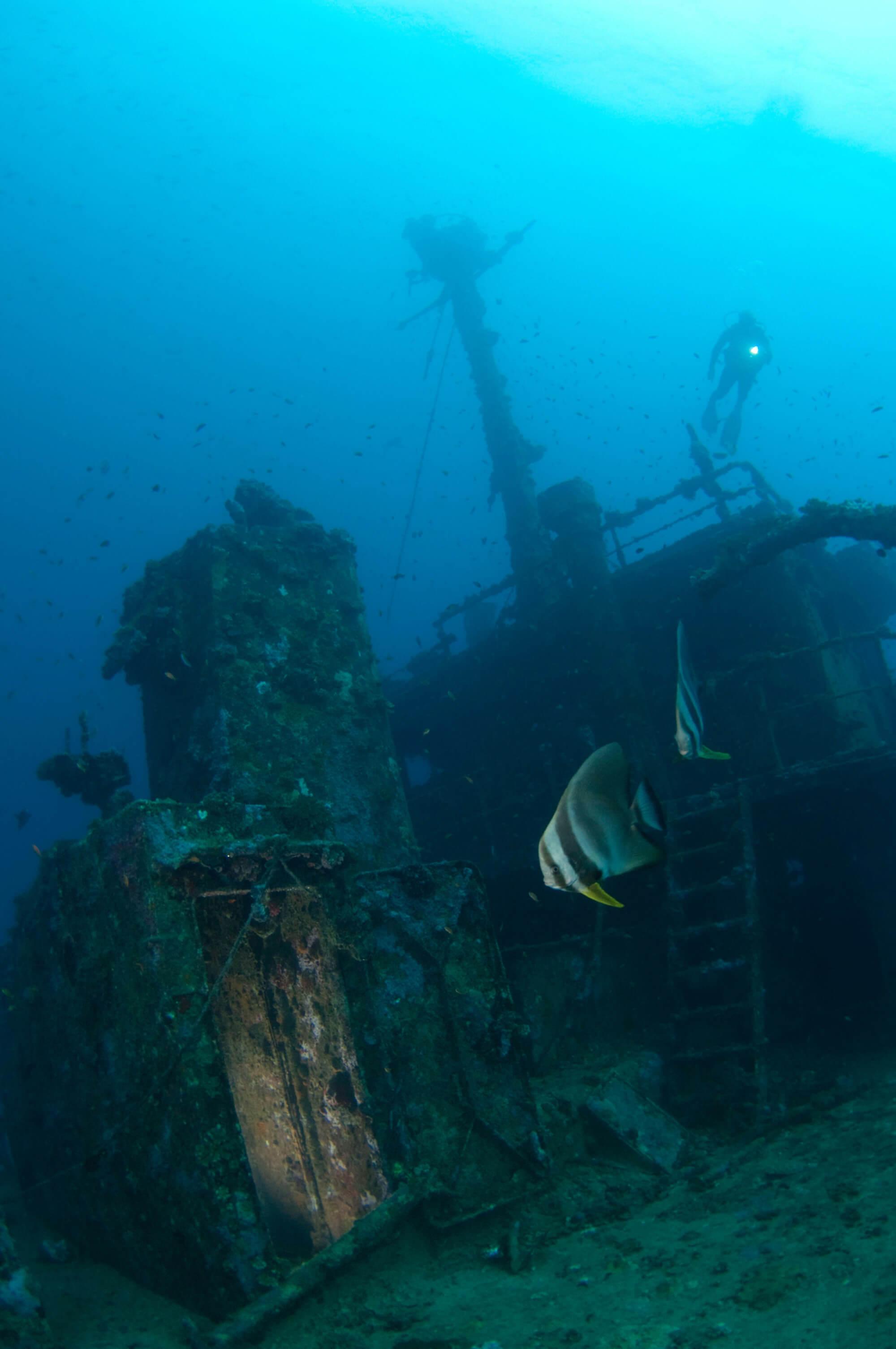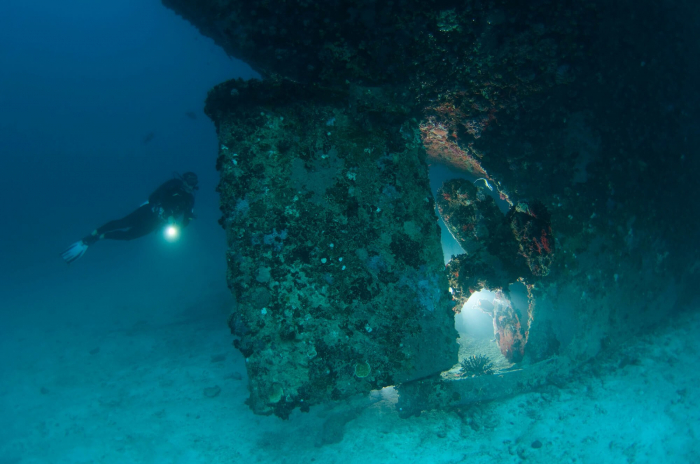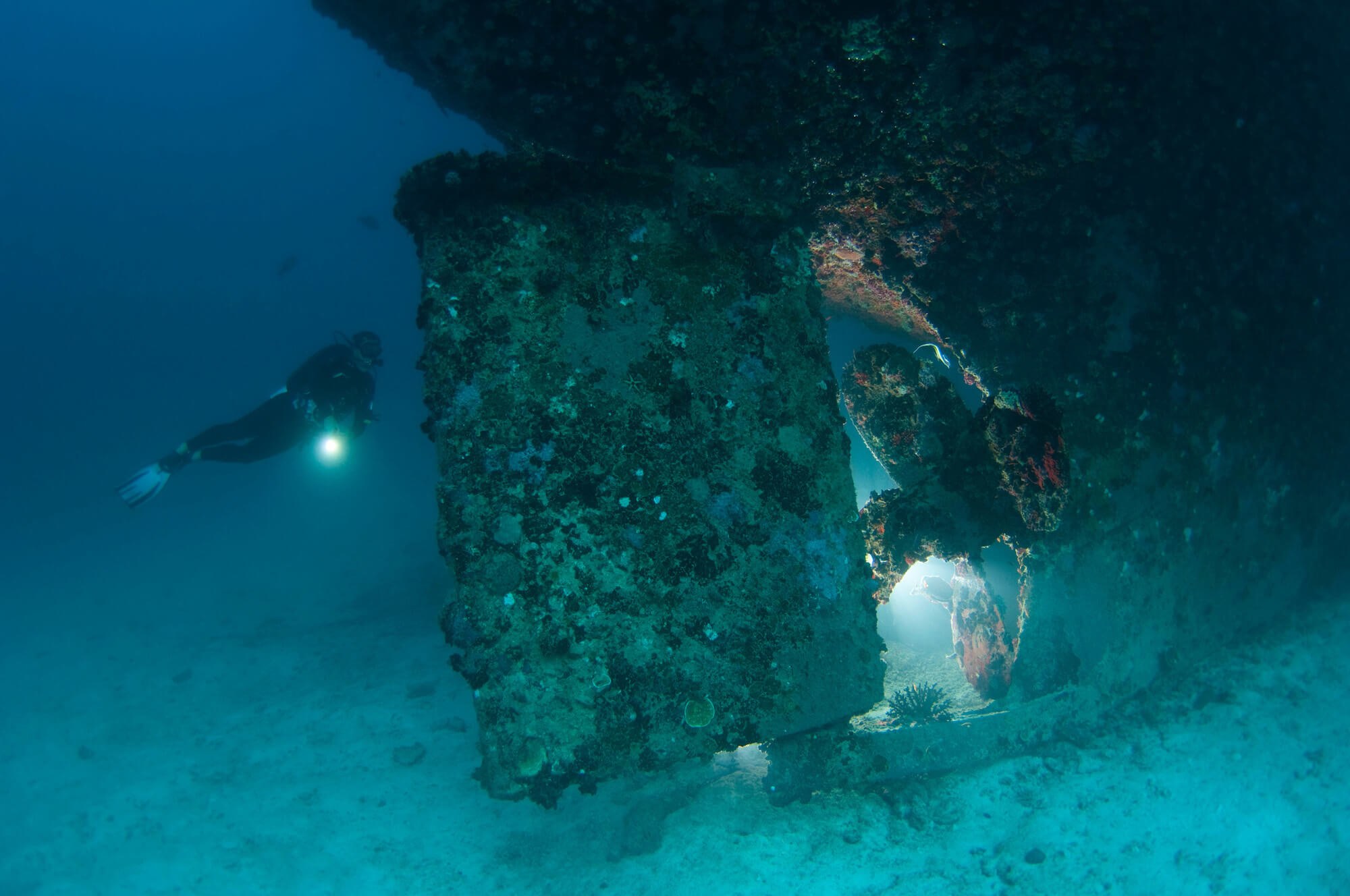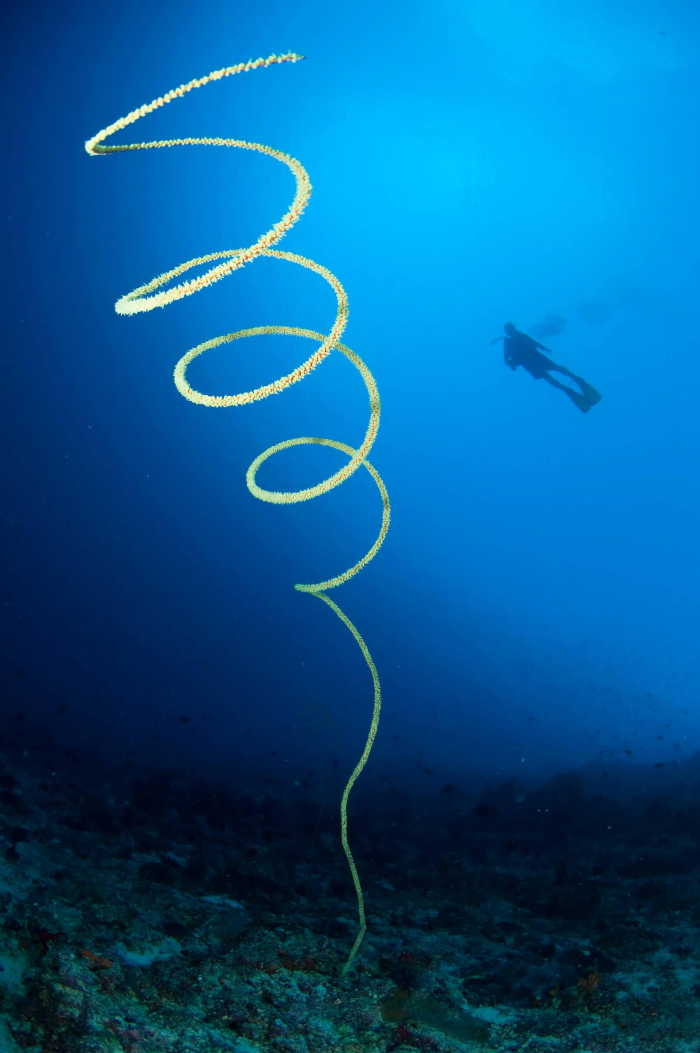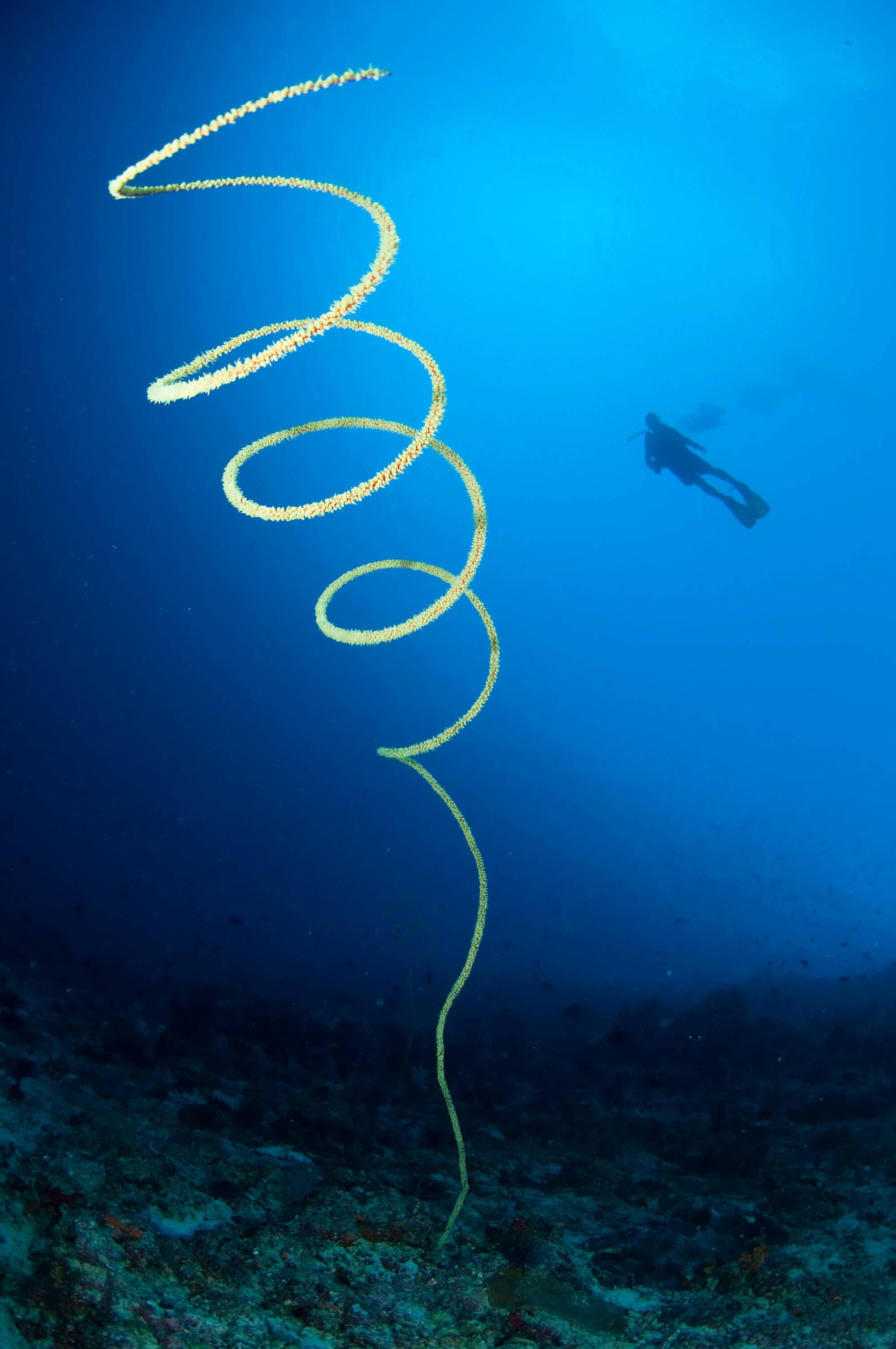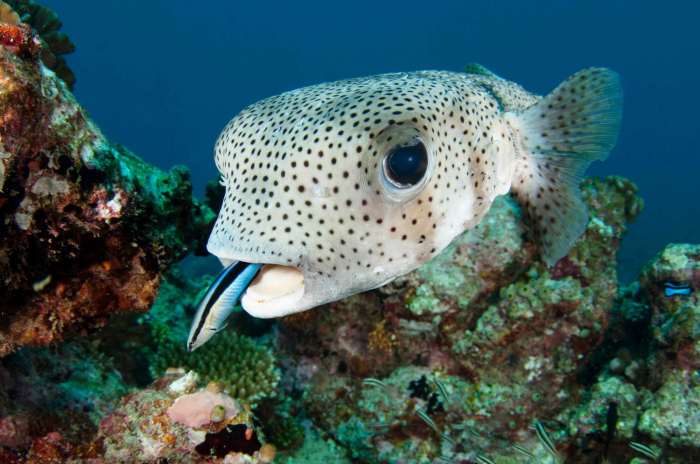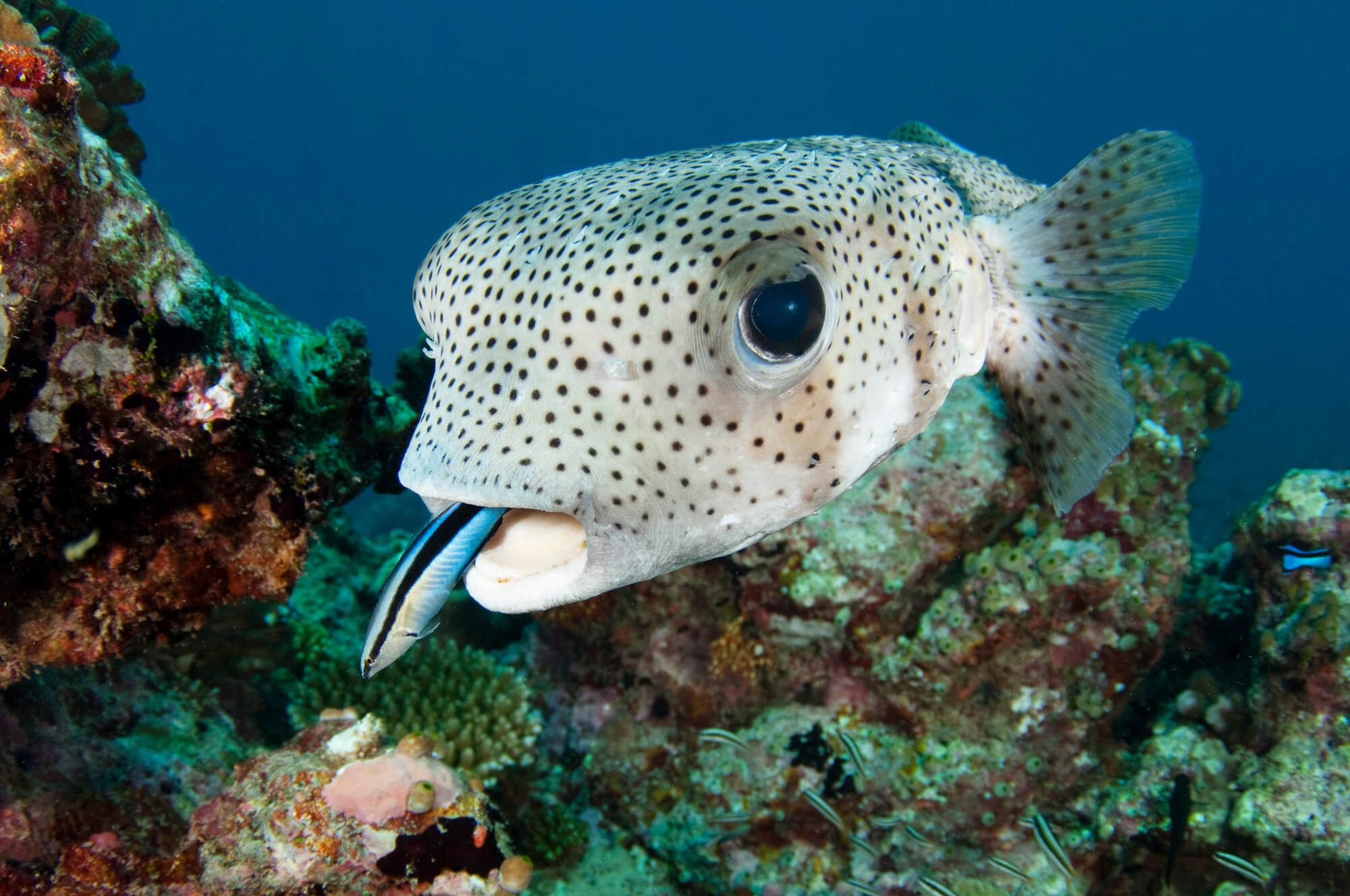 Diving Environment
Type
Reef, Wreck and Drift Diving
Level
Beginner to Advanced
Diving Season
Year round, but best December to March
Top tips

While visiting the Maldives, an Islamic country, please ensure you cover your shoulders and act respectfully on any local island visits.
Polarized sunglasses make the turquoise and azure lagoon colours pop, but also help you spot the distinctive shadow of a whale shark along Maamigili Faru.
The local currency is Maldivian Rupiah, but US dollars will be accepted if you visit any local shops.
About South Ari Atoll
Lying south-west of Male, Alifu atoll is 80km long and divided into two administrative areas, with the southern region -Alifu Dhaal - commonly known as South Ari Atoll. With a long association with tourism, South Ari now has 17 resort islands, making it the third most developed atoll in terms of resorts, just behind North and South Male atolls. The number of resorts is testament to both the ease of access from the international airport, as well as the incredible natural beauty that this atoll is famous for, both above and below the surface of the sea. And with almost year-round whale sharks and manta ray sightings, it is easy to understand why South Ari is such a draw for divers from around the world.
South Ari's reefs, thilas and channels are justifiably famous for their beautiful underwater topography -  dramatic overhangs and canyons draped with colourful soft corals are the norm here - along with the abundant and spectacular marine life, including possibilities for some exciting encounters with large pelagic. Unfortunately, some of the reefs have been effected by the ongoing impacts of climate change and the recent El Nino event of 2016, but the latest reports have show that the reefs are slowly recovering and sightings of the iconic species remain reliable. The atoll is well protected by several important conservation groups that are supported by the resorts, giving the reefs of this truly beautiful destination a very real chance of making a full recovery.
Getting to South Ari
Roughly 100 kilometres southwest of Male, the easiest way to travel to South Ari Atoll is by seaplane. Flights run regularly throughout the day, lasting around 20 minutes, and there is also an option of a nighttime flight. A subsequent speedboat transfer to your resort is then required. Hotel representatives are great at meeting you at Male airport and helping you with all the logistics in reaching your resort.

Where to stay
South Ari boasts a number of resorts spread throughout the atoll – especially on the islands of the outer reef. There are also a number of resort islands inside the central lagoon. With the changes in tourism laws in the Maldives in the late 1990's, a number of South Ari Atoll's local islands now have smaller resorts, dive centres and homestays that make a great alternative to the big resorts. Although spread out across the large atoll, all of the dive sites in South Ari are accessible from any of the resorts.

Seasons and weather in South Ari
Located just north of the equator, the Maldives experience tropical and monsoonal climate, with two distinct seasons; Northeast Monsoon (dry season) and Southwest Monsoon (wet season). Temperatures can range from 25-31°C, with an average year-round temperature around 27°C. Water temperatures are also relatively constant throughout the year at 26-29°C.

Northeast Monsoon, January – April
The dry season usually brings blue skies and calm winds - perfect weather for a topical holiday. The season runs from January to April with the transition shoulder periods arriving earlier in December or continuing into May. The change to the wet season is usually signified by a wet spell of three or more consecutive days of rainfall along with a shift in wind direction.
Southwest Monsoon, May – November
The wet southwest season generally means more cloudy skies, stronger winds and a greater chance of rough seas. However, you would be unlucky if you had to endure anything other than a few hours of dramatic rain, as most of the storms are relatively short lived and soon blow themselves out.
Manta ray and whale shark season
Whale shark sightings are common year-round, with larger congregations occurring from December through March, during the northeast monsoon. Manta rays are also more common during this time.
---