Scuba diving in
Australia
From the outback to the ocean, Australia offers a near endless selection of incredible adventures – including scuba diving and exploring two of the world's most extensive coral reefs, world-class wrecks, and iconic marine life.
Diving and adventure highlights
Superb scuba diving on two of the world's most significant reefs
Immerse yourself in ancient Aboriginal culture
Meet all manner of marsupials, such as kangaroos and koalas
Swim with mantas, whale sharks, humpbacks, and minke whales
Explore rainforests, deserts, mountains, mangroves, and more
Known as a land of perpetual summers and potentially poisonous critters, Australia has long been the destination of choice for once-in-a-lifetime adventures. Spanning nearly 4,000-kilometres from coast to coast, this is a nation of mind-blowing size and diversity. You could spend years exploring such an enormous country and still find more to see. Beyond the beautiful golden beaches and awe-inspiring outback, Australia also lays claim to many of the planet's most monumental natural treasures – including the world's oldest living rainforest - as well as humanity's oldest surviving culture. And then, of course, there's the reefs; the planet's longest fringing reef to the west and its largest barrier reef to the east.
With such an extensive coastline, Australia understandably offers some truly unparalleled underwater experiences. From plummeting walls in the midst of the Coral Sea to thriving fringing reefs just a stone's throw from shore, plus one of the world's top ten wreck dives, Australia's scuba diving is every bit as diverse as you'd expect. And, there's always an opportunity for a once-of-a-kind encounter, including getting up-close-and personal with potato cod, manta rays, whale sharks, minke whales, and humpbacks.
---
---
Top Australia experiences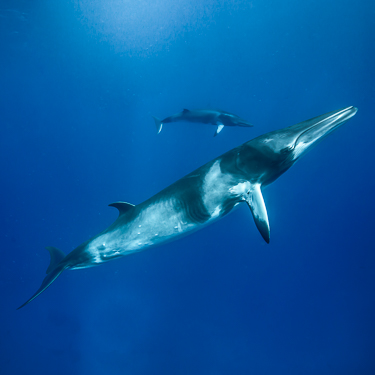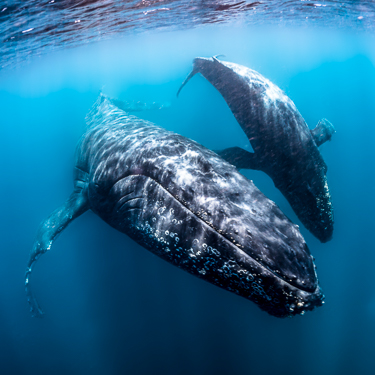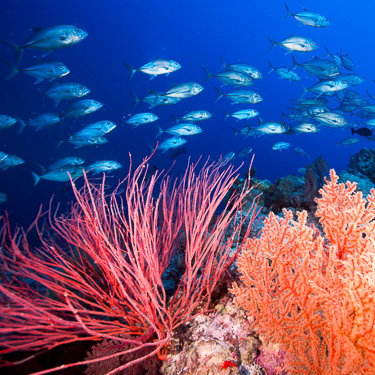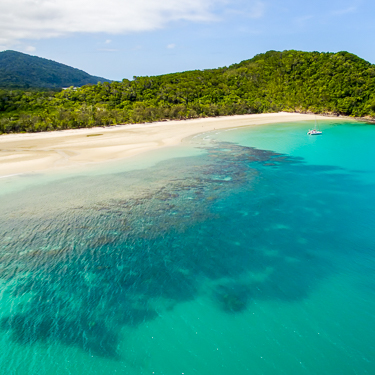 ---
Diving season and weather
Understandably as the country covers such a vast geographical range, Australia's seasons vary hugely between destinations. The majority of the country experiences four seasons; spring, summer, autumn and winter. In contrast, the tropical northern regions are monsoonal, with distinct wet and dry seasons.
Located in the Southern Hemisphere, Australia's summer runs from December through February, bringing the warmest and driest weather. At this time of year, temperatures will often sit in the 20s. The cold winter months are June, July, and August, when temperatures hover at around 15°C in the far south.
In the tropical north, the wet season runs from around November to March, bringing hot and humid conditions. This is also when the majority of the region's rainfall occurs. Air temperatures can peak at around 40°C in the height of the wet season. The dry season typically runs from April to October, bringing milder temperatures and minimal rain. At this time of year, temperatures typically sit in the lower 20s.
---