Whale sharks are the world's largest fish and a highlight for scuba divers and snorkellers around the globe, thanks to their incredible size and unique appearance. As the name suggests, these sharks were mistaken for whales in the past, a similarity that extends to their feeding behaviour. Like baleen whales, their favourite meal is a soup of plankton and small fish - and wherever you find concentrations of food, you'll find whale sharks!
Want to swim alongside these ocean giants, but not sure where the best places are to encounter them? We reveal the planet's top destinations for diving and snorkelling with whale sharks, handpicked by ZuBlu's team of scuba travel experts. 
---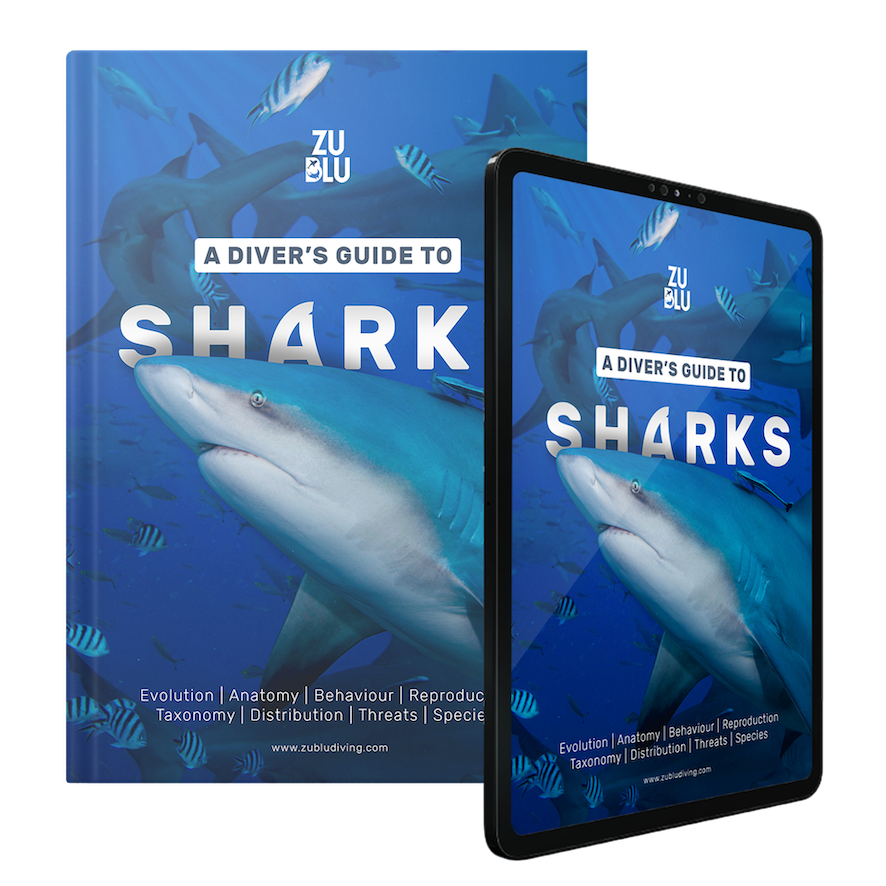 Everything you need to know about these wonderful creatures in a FREE 50 page guide. Read online or download today!
---
South Ari Atoll, Maldives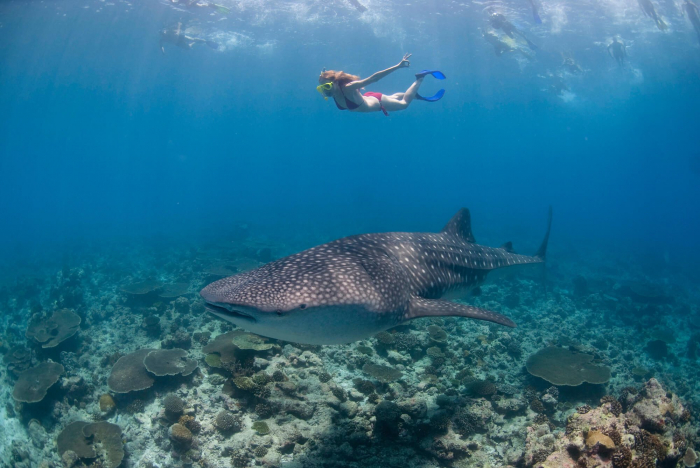 With its calm, crystal clear waters, white sand beaches, and plenty of both resorts and liveaboards to choose from, South Ari might just be the planet's best place to swim with whale sharks. And, with its short commute, just a scenic 20-minute seaplane ride from Male, it's also one of the most convenient! 
While they can be seen throughout South Ari, there's no better place for whale shark encounters than Maamigili protected marine area. The area boasts near-daily sightings, with whale sharks slowly cruising close to the water's surface as they feed. Whale Shark Point is Maamigili's most famous place to encounter the sharks, with over 80 individuals recorded in the area. Conditions are outstanding here, with little to no current or waves and visibility that regularly tops out at over 20 or 30-metres. 
When to visit - From December to April, the sharks are seen in the atoll's west, then they head east during the Southwest monsoon between May and November
Experience level - These calm, clear waters are suitable for divers of all skill levels, including beginners
---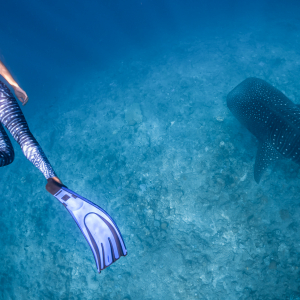 Recommended insight
Best places to dive with sharks in the Maldives
From reef and whale sharks to threshers and hammerheads, discover the best places to dive with sharks in the Maldives, and when to visit.
---
Triton Bay, Cenderawasih Bay, Derawan Archipelago, Indonesia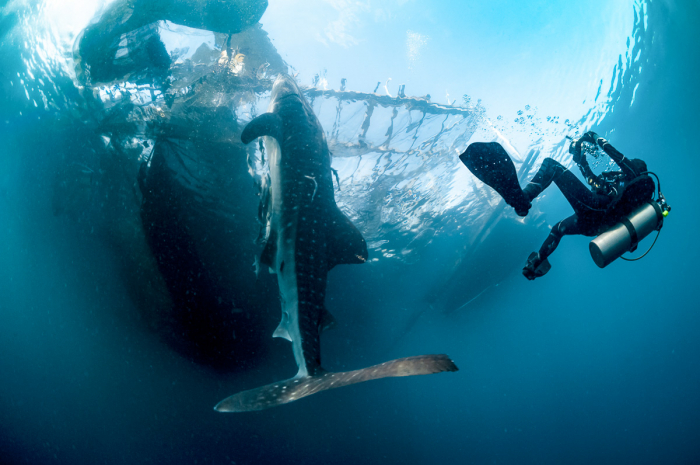 In several destinations throughout Indonesia, whale sharks gather around wooden fishing platforms known locally as "bagans", creating a unique environment for whale shark watching. Each morning, as the fishermen prepare to haul up their nets, the sharks appear, happily gobbling up any small baitfish that slip through the mesh. And, the fishermen welcome them as a positive omen - a sign of good luck.

While feeding around the bagans, the whale sharks sometimes float vertically in the water, calmly waiting for their chance at a free meal. This allows underwater photographers to capture incredible shots of the animals with their giant mouths agape. And because the sharks are a protected species and respected by the fishermen, they have become quite comfortable around humans. However, this is a naturally occurring phenomenon, and the whale sharks are not hand-fed. Instead, they turn up for breakfast just as they have for generations - only now they have a different audience! 
When to visit - This experience happens throughout the year, but the best chance of a shark encounter occurs during the dark of the new moon
Experience level - In most cases, you'll be snorkelling around the bagans, making this experience suitable for beginners 
---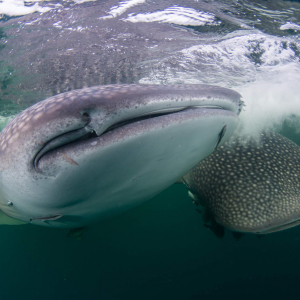 Recommended insight
The whale sharks of Borneo
Lying just 20 minutes by boat from Derawan, 'Whale Shark Point' is one of Kalimantan's best kept secrets. But it won't be for long. Read on to learn more about this ...
---
Koh Tao, Thailand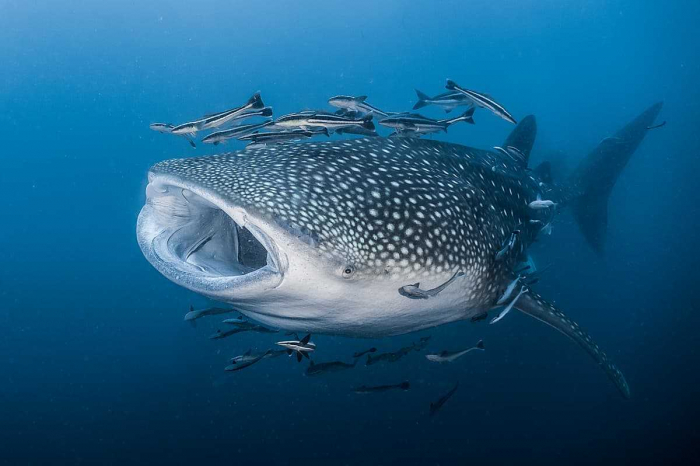 Koh Tao is a haven for beginner scuba divers, with calm, clear water and some of the lowest prices for certification in the world. It's also a hotspot for travellers, boasting some of Thailand's most vibrant nightlife, delicious dining and drinking, and world-class white sand beaches. But, the real attraction lies beneath the waves at the island's pinnacles, reefs, and walls. Whale sharks are among the top aquatic attractions, spotted seasonally between March and December.
While it is absolutely possible to spot whale sharks close to Koh Tao's shore, your chances are highest a bit further out from the mainland. Head to legendary sites like Chumphon Pinnacles, Sail Rock, South West Pinnacle, and Hin Wong Pinnacle for the very best odds. Just be sure that you don't overlook the island's local reefs entirely, as these graceful giants of the sea also make surprise appearances around Koh Tao - occasionally surprising lucky groups of open water students. 
When to visit - You have the best chances of encountering whale sharks from March to May and again between October and early December
Experience level - Koh Tao's conditions are great for beginners, and it's a dream destination for scuba certification as well 
Utila, Bay Islands, Honduras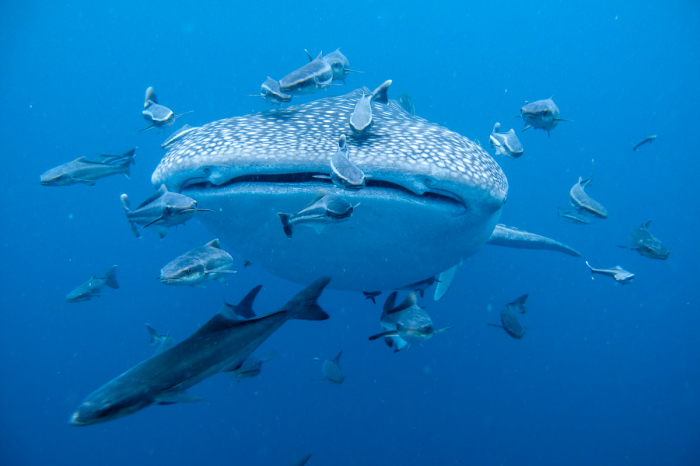 This island is famous for its colourful coral gardens, warm Caribbean hospitality, and affordable scuba certification for all levels. But, there's more to Utila than nightlife and outstanding scuba diving for beginners - this is also a hub for marine megafauna, and the island is known as the whale shark capital of the Caribbean. 

Nearly all of Utila's whale sharks are spotted on the north side of the island where shallow reefs quickly give way to deeper water. And, while encounters are documented all year long, you have the best odds between March and May. As a protected species, you're not allowed to scuba dive with the whale sharks, but can snorkel with them from the surface. Many of the island's resident whale sharks have been coming here for years and are easily identified by distinctive markings and barnacles clinging to their skin. Be sure to take plenty of pictures so you can identify which individuals you came across later on!
When to visit - While whale sharks are seen here all year round, their season peaks between March and May
Experience level - Utila is among the planet's top destinations for new divers, ideal for beginners and beyond
Gladden Spit, Belize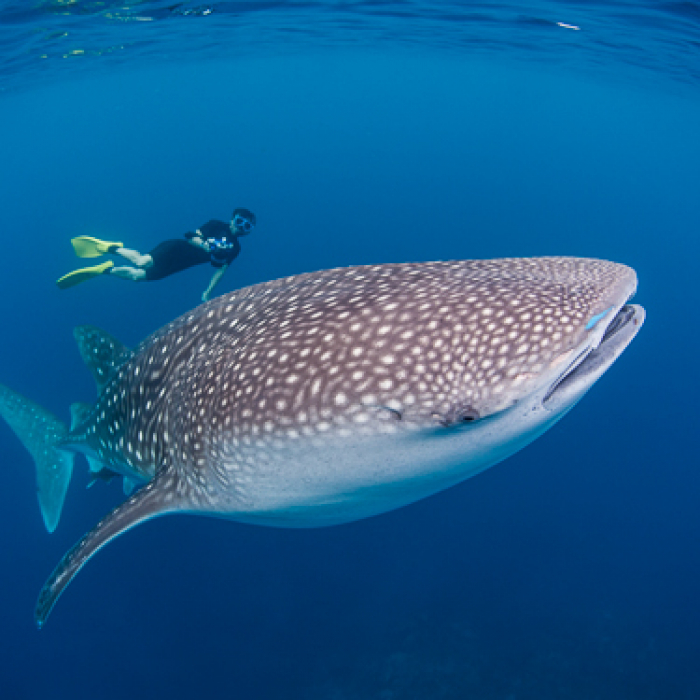 Just off the coast of Placencia, at the southern tip of the Belize Barrier Reef, lies the Gladden Spit and Silk Cayes Marine Reserve. Rightly protected for their stunning biodiversity, these reefs are home to hundreds of fish and coral species. The area is also an essential mating ground for cubera, mutton, and dog snapper, that come here to release their spawn during full moons between March and June. This, in turn, attracts whale sharks to feed.

Because Gladden Spit's whale sharks are attracted by this spawning event, you'll have the most luck running into them just before and after the full moon - although they are sometimes spotted during different parts of the month. It's also important to note that they are easiest to see from the surface, so you're just as likely to find them during a surface interval as you are during your dives. Gladden Spit's whale shark watching dive sites are extremely shallow, with few deeper than 18-metres, making them suitable for newly certified and open water divers. 
When to visit - Dive here between March and June for peak whale shark season
Experience level - Even beginners will feel comfortable in these calm, clear waters
Galapagos Islands, Ecuador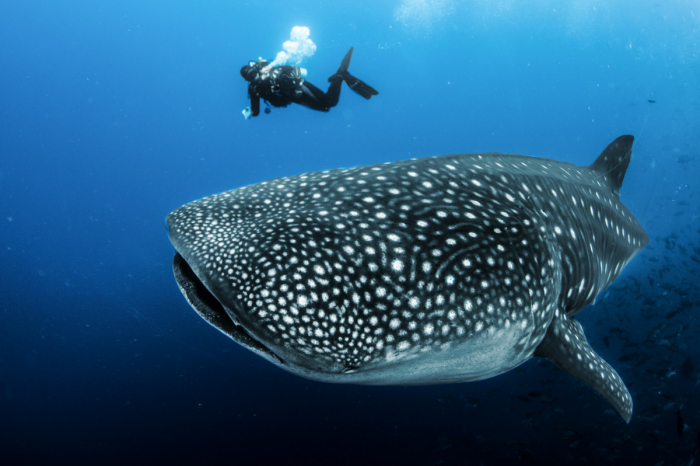 It's no secret that the Galapagos Islands are among the most biodiverse places on planet earth - this is where Charles Darwin was inspired to create his theory of evolution, after all. Below the surface, this remote archipelago's rugged reefs are home to an incredible wealth of wildlife ranging from macro to megafauna, including the biggest fish in the sea - whale sharks. In fact, scuba diving with whale sharks is actually relatively common here, especially at Darwin's Arch.
Surprisingly little is known about whale shark life cycles and reproduction, but scientists believe the Galapagos Islands may hold the key to finally understanding their secrets. A large number of females are observed around the islands each year, many of which are pregnant, but very few males are present. This leads researchers to believe that whale shark births may take place somewhere nearby! Numerous citizen science opportunities exist here in cooperation with the Galapagos Whale Shark Project, aimed at learning more about these supersized seafarers. Even if you don't have an opportunity to take part in one, you're highly likely to see a whale shark as long as you visit during their peak season. 
When to visit - The dry season, from June through November, is the best time of year to spot whale sharks 
Experience level - The strong currents and surface conditions in the Galapagos, means that the diving is better suited for experienced divers
Ningaloo Reef, Western Australia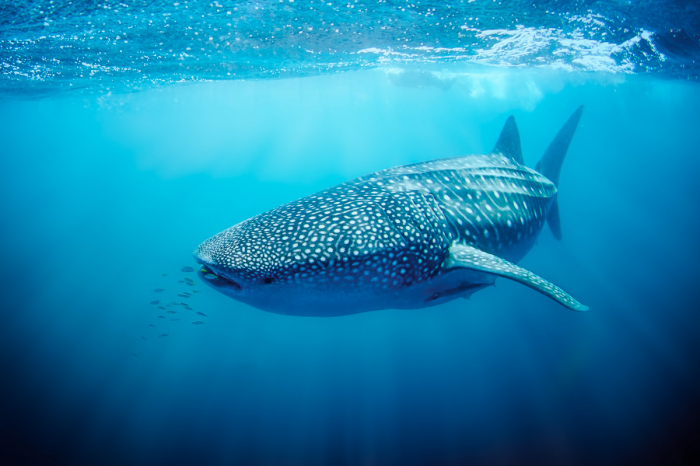 This stunning stretch of Western Australia's coast is home to vast coral gardens and marine megafauna of all kinds, including whale sharks. But, lucky divers can also encounter manta rays, sea turtles, sharks, and even migratory whales in these waters! And, thanks to the use of spotter planes, many operators can now guarantee encounters with your target wildlife, offering to reschedule your tour if they come up empty-handed. In Western Australia, whale sharks are a protected species. So, these full and half-day adventures include environmental briefings and adhere to rigid guidelines to ensure passive encounters that are safe for sharks and humans alike. 
Over 300 individual whale sharks have been identified from these waters, many returning to the same place year after year. This is one of the largest documented gatherings in the world, and it's all based on blooming plankton - the whale sharks' favourite meal. While this can reduce the visibility for snorkellers, it likely won't impact your encounter, as most sightings take place on the surface in just a few metres of water. And, thanks to the professional photography packages included with most tours, you won't have to worry about getting the perfect images. 
When to visit - Peak whale shark season runs from March through September, with nearly guaranteed sightings thanks to the use of spotter planes
Experience level - Ningaloo snorkelling is suitable for all skill and comfort levels, including beginners
Isla Mujeres, Mexico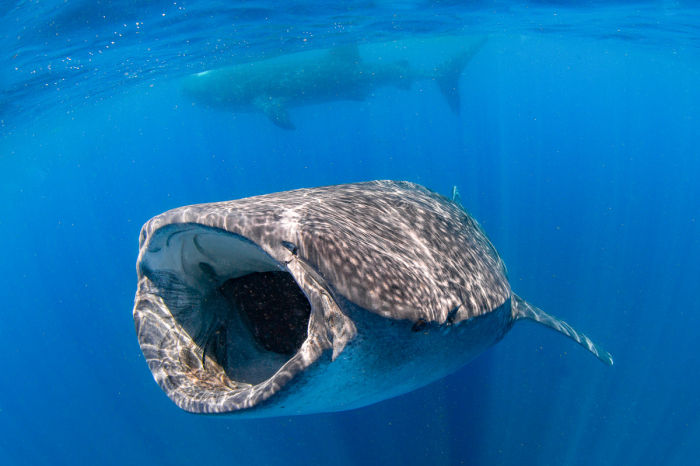 Each year between March and September, hundreds of whale sharks descend on the waters between Isla Mujeres and its neighbours to the north, Holbox and Contoy. During this season, nearly every diving and snorkelling operator in the area offers tours, with half and full day snorkelling adventures available. This event is joined by a nearby but entirely different whale shark gathering known as the "afuera", taking place during July and August off the coast of Cancun.
Whale sharks are a protected species in Mexico, and all snorkelling experiences begin with a detailed safety and environmental briefing. This keeps the sharks and snorkellers safe and makes for a better experience, with just a handful of guests swimming alongside each shark. If you're staying elsewhere in the Yucatan Peninsula - Playa del Carmen or Tulum for example - you can still join a whale shark snorkelling expedition! Just keep in mind that you'll spend a bit longer at sea, so you'll want to pack plenty of sun protection and seasickness tablets, just in case.
When to visit - Whale shark season starts in March, but peaks between May and September
Experience level - These warm, clear, nearly current-free waters are suitable for beginners 
---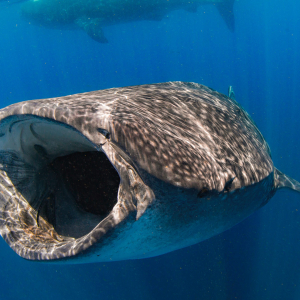 Recommended insight
Isla Mujeres – Mexico's whale shark and sailfish hotspot
Book a trip to this tiny island off Mexico's Caribbean coast for a chance to encounter migrating whale sharks and hunting sailfish!
---
La Paz, Mexico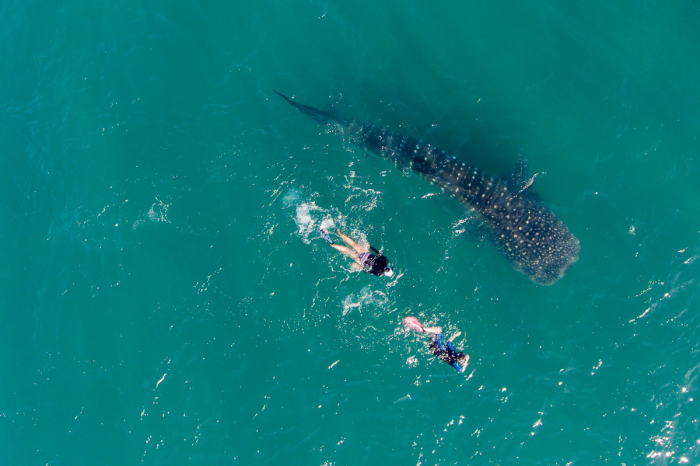 If you're hoping to swim and snorkel with whale sharks but don't want to spend all day in a boat, this destination might be your best bet. During La Paz's long whale shark season all the action happens right inside the bay. In fact, trips to spot these massive filter feeders take just a few minutes, with the sharks cruising slowly in just a few metres of water.

While snorkelling is the easiest and most reliable way to see a whale shark in La Paz, it isn't the only option. Scuba divers at Los Islotes national park might also encounter them at depth, calmly passing by in the blue. So, if you plan to scuba dive in the area during whale shark season, keep an eye on the reef's edge at all times. This is also a great way to spot manta rays, sharks, and sea lions - in the Sea of Cortez, you never know what incredible species might join you mid-dive! 
When to visit - Plan your trip between October and May for near-guaranteed encounters just minutes from shore
Experience level - Snorkelling with whale sharks here is suitable for all skill levels, but the diving is more difficult and best left for more experienced divers
Sogod and Donsol, Philippines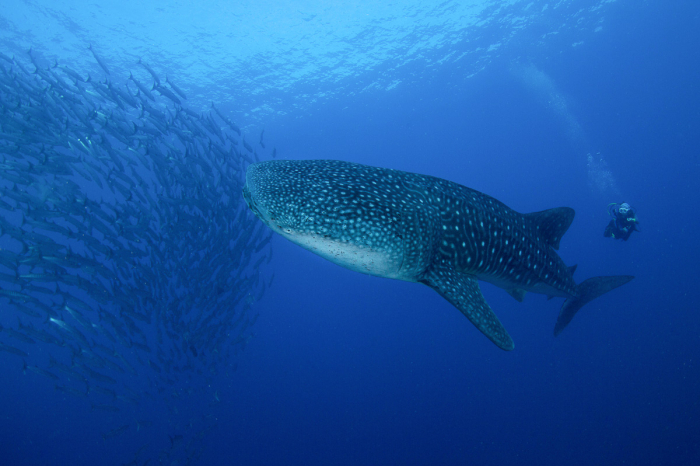 These two up and coming destinations are outstanding representations of sustainable whale shark tourism in the Philippines, setting a new standard and detracting from other destinations such as Oslob. Rather than feeding the sharks, operators in Sogod and Donsol have learnt about the whale sharks' migrations, which follow the plankton. This allows visitors to enjoy natural interactions with the biggest fish in the sea while they happily swim along free from human interference. 
Sogod Bay offers incredible sightings, with whale sharks sometimes appearing in groups. This area has yet to be discovered by mainstream scuba diving, so visitors can expect uncrowded waters and pristine sites with wildlife in all shapes and sizes. Donsol hosts an even larger aggregation, and some of Southeast Asia's biggest whale sharks have been observed there. All expeditions in the area are led by trained guides, with strict guidelines in place for the protection of whale sharks and snorkellers alike. 
When to visit - Whale sharks migrate through the Philippines between November and May, with a peak in April
Experience level - These remote destinations are ideal for intermediate divers and intrepid travellers
St Helena Island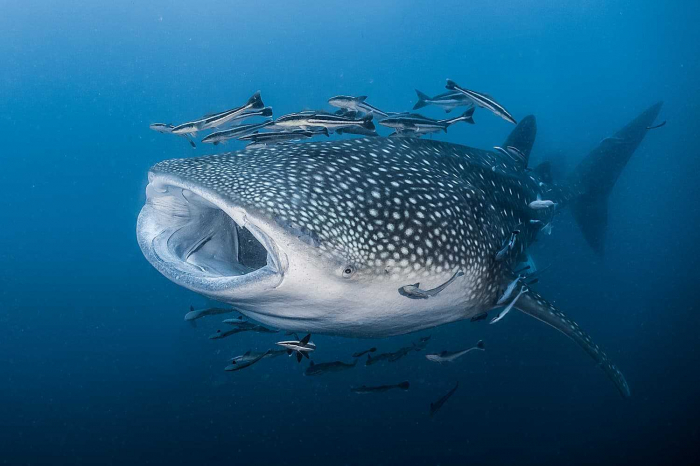 This remote Atlantic island is the only known place in the world where adult male and female whale sharks gather in equal numbers. And, while scientists still know very little about the reproduction of these mysterious and massive sharks, researchers suspect that the depths surrounding this far-flung volcanic peak could be a vital mating ground for them. 
St Helena is still well off the mainstream tourism radar, lying nearly 2,000-kilometres from its closest neighbour. And, although they've only recently become an attraction for visitors, the islanders have long recognised the importance of their annual whale shark aggregation, maintaining strict policies to protect these friendly ocean voyagers. Snorkellers are permitted to swim alongside the sharks in small groups, maintaining a safe distance for safety. But, in the crystal clear waters around St Helena you're guaranteed an uninterrupted view, even if the whale shark doesn't approach too close. 
When to visit - Plan your trip between December and May for the highest chances of a whale shark encounter
Experience level - Calm and clear waters make this destination suitable for all skill levels, but getting to St Helena is best left to intrepid guests
---
Ready to start planning your whale shark diving adventure?
Contact a dive travel expert today!

---
---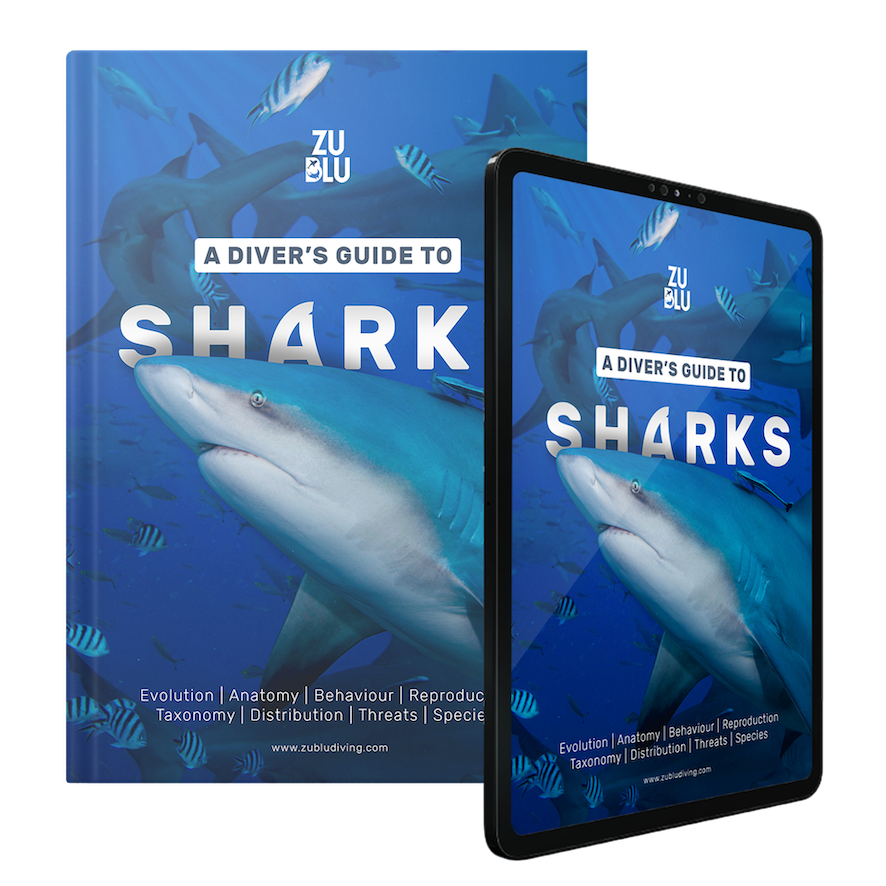 Everything you need to know about these wonderful creatures in a FREE 50 page guide. Read online or download today!
---