Scuba diving in
Cebu and Visayas
Philippines
The heart of the Philippines combines unrivalled shark, reef and muck diving, with breathtaking landscapes, off-the-beaten-path islands and energetic nightlife.
Diving highlights
Encounter magnificent thresher sharks year-round at Malapascua Island
Experience Moalboal's mesmerising schools of sardines!
Intimate encounters with the large population of friendly turtles at Apo Island
Hunt for rare muck critters along the Dauin coast near Dumaguete
Dive Leyte's rich waters in search of the biggest fish of all - whale sharks!
The Visayas is an island group at the heart of the Philippines, where white-sand beaches, hidden gems, stunning natural landscapes, vibrant nightlife and spectacular diving combine to create a perfect dive holiday destination. The major islands include Cebu, Bohol, Siquijor, Negros, Guimaras, Panay, Romblon, Samar, and Leyte – but it's the breathtaking spots in between that make this part of the archipelago so irresistible. The Visayas truly has something for everyone, especially the smiles of the welcoming local people who delight in welcoming travelers to experience their piece of paradise.
Trek through lush jungles, explore magnificent cave pools, swim in turquoise lagoons with towering waterfalls and encounter diverse wildlife. Underwater, it's all about healthy corals teeming with fish and turtles, magnificent schooling pelagics, superb critter hunting and muck diving spots, and unrivalled shark encounters! From pygmy seahorses to whale sharks, calm reefs and wrecks to plunging walls and action-packed drifts, it's all possible when diving in the Visayas. Throw in the sleepy islands and local villages, stunning beaches, historical landmarks and bustling cities, and it's no wonder the Visayas attracts visitors again and again!
---
Destinations in Cebu and Visayas
Ready for your dive adventure in Cebu and Visayas?
Top Cebu and Visayas experiences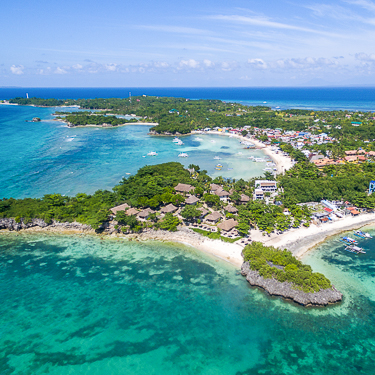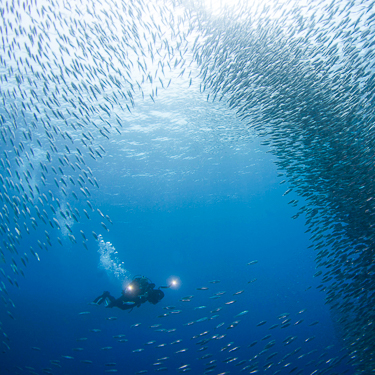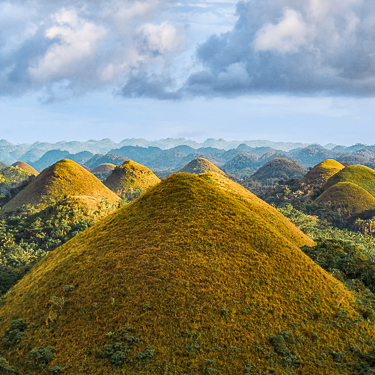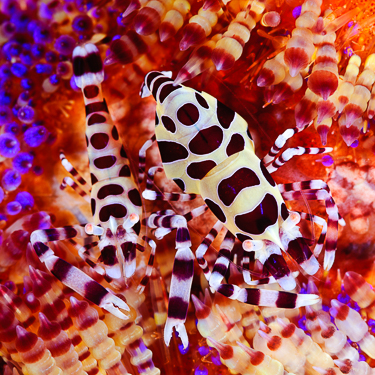 ---
Cebu and Visayas dive seasons
The Visayas enjoy a tropical climate, and temperatures vary little throughout the year. It is hot all year with a chance of rain, no matter the season. Diving is great year-round thanks to sheltered ocean conditions and warm waters, but there are a few things to note that will help you decide the best time for your trip.
The dry season
The best time to visit the Visayas is said to be winter – December through February – thanks to warm temperatures that aren't as stifling as the summer and monsoon seasons. The chance of rain is at its lowest this time of year, and dive conditions are very inviting with calm seas. Water temperatures are cooler, ranging from 26C to 28C, so thermally-challenged divers should opt for a thicker wetsuit. This period also coincides with the high tourist season, so be sure to book well in advance to guarantee availability!
The wet season
The hottest months are April to June, which is summer in the Visayas. June marks the start of the monsoon season which lasts until about October. Storms and strong winds are frequent, which can impact diving. But that doesn't mean rain every day. Downpours can pass quickly and there are still days of constant sunny skies and calm seas. Water temperatures are much warmer at around 29C to 31C, and because this marks the low tourist season, even the most popular dive sites will be quieter.
Cebu and Visayas top resorts
Cebu and Visayas top liveaboards