Scuba diving in
Malapascua
Malapascua's diving is among the best in Asia, with renowned thresher shark encounters and variety of reefs and wrecks
Highlights
Encounter thresher sharks at Monad Shoal or Kimud Shoal
Watch the silhouettes of whitetip sharks in the caves of Gato Island
Critters galore for the muck-diving enthusiasts
Enjoy laidback Filipino island life and beautiful beaches
Diving in Malapascua offers one of the best all-round underwater experiences in Asia. With daily sightings of thresher sharks, Gato Island and its exciting swim-through, the nearby wrecks of the Dona Marilyn and Mogami Maru, and plenty of exceptional reef diving, divers are positively spoilt for choice. And with Malapascua's enticing range of beachfront dive centres and dive resorts, you have all the ingredients for an epic dive destination!
Diving in Malapascua
Thresher shark

Year round

Whitetip reef shark

Year round

Giant frogfish

Year round

Plentiful reef life

Year round

Caves & caverns

Year round
Malapascua is one of those places that seems to have it all - reliable shark diving, beautiful reefs and wrecks to explore, and some really interesting muck diving. The best dive sites are found at Malapascua's offshore reefs, including the famous Monad Shoal and the increasingly popular Kimud Shoal. These underwater plateaus rising out of the depths are home to cleaning stations where thresher sharks gather every day. The best time to dive for threshers is often at dawn, when the low light brings the sharks up from the deep water along the reef edge - so expect some early morning starts! If you are lucky, you might even spot some other pelagics, with sightings of tiger sharks and bull sharks increasing around Monad Shoal in particular.
Malapascua Island itself is surrounded by fairly shallow water with plenty of coral patches. Sightings of frogfish, ghostpipefish, pygmy seahorse, smashing mantis shrimp and more are a daily occurrence. These shallow reefs are also perfect for learning and Malapascua is a great choice to complete your PADI dive certification.
Gato Island
Like many other Philippines dive destinations, it is a nearby uninhabited island that offers some of the best diving opportunities - in this instance, Gato Island. You can explore an incredible swim through, straight through the middle of this rocky outcrop, and watch whitetip sharks swimming in and out of the rays of light penetrating the cave system. Gato island also has amazing underwater rock structures and soft corals, along with seahorses and rare nudibranchs. It's often said you come to Malapascua for the thresher sharks, but leave remembering the diving at Gato Island.

Wreck diving at Malapascua
Malapascua's favourite wreck is the Dona Marilyn, a Cebu passenger ferry that sank in a typhoon over 20 years ago. The ferry now lies on its starboard side, miraculously in one piece. Draped in coral-encrusted fishing nets, it's home to marble rays, blue-spotted rays, whitetips and plenty of other fish and critters. Other wrecks include the 'Tapilon', an unidentified World War II Japanese cargo carrier sunk by torpedoes and now in several sections. Or the Lighthouse Wreck, a Japanese World War II landing craft, lying in shallow water making it ideal for wreck diving newbies, or as part of a PADI advanced course.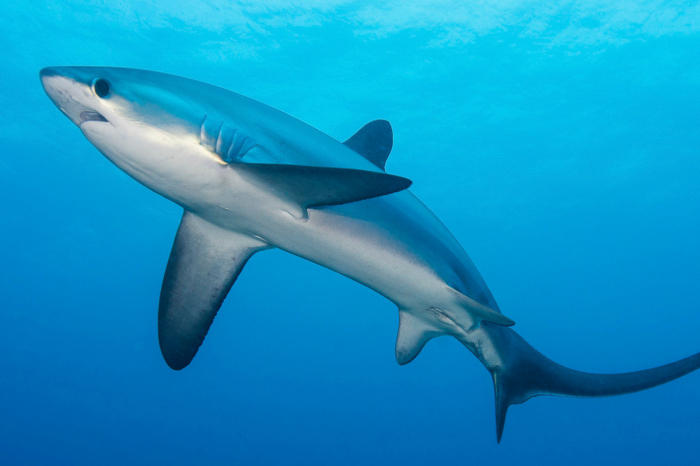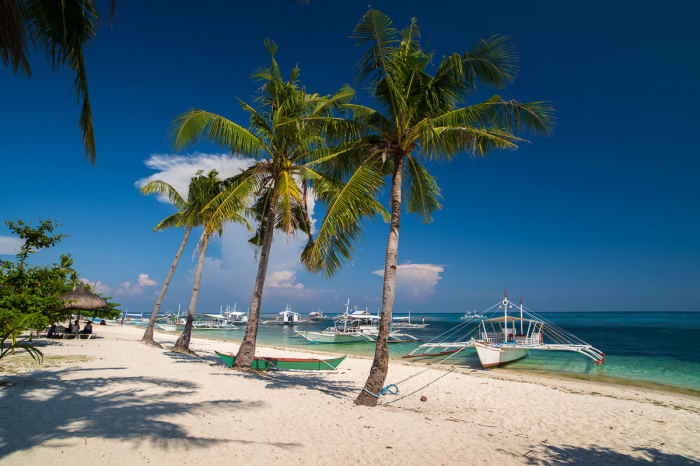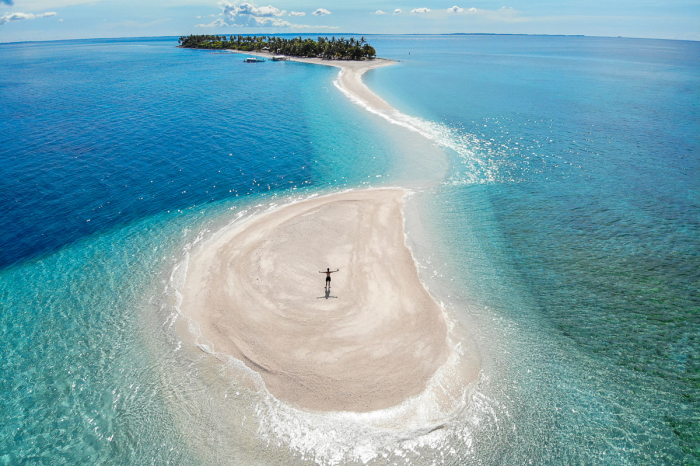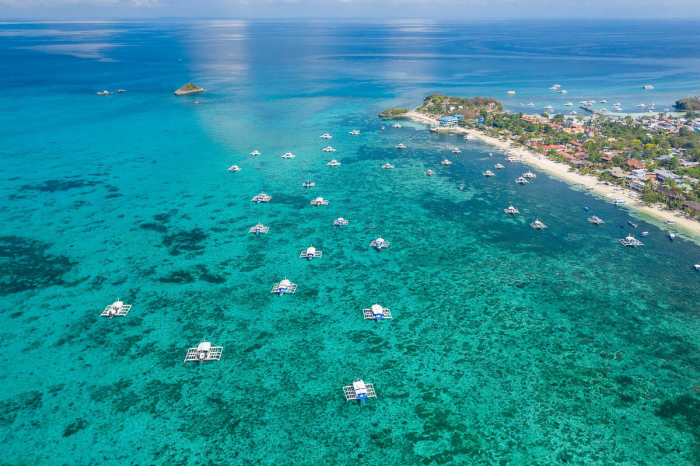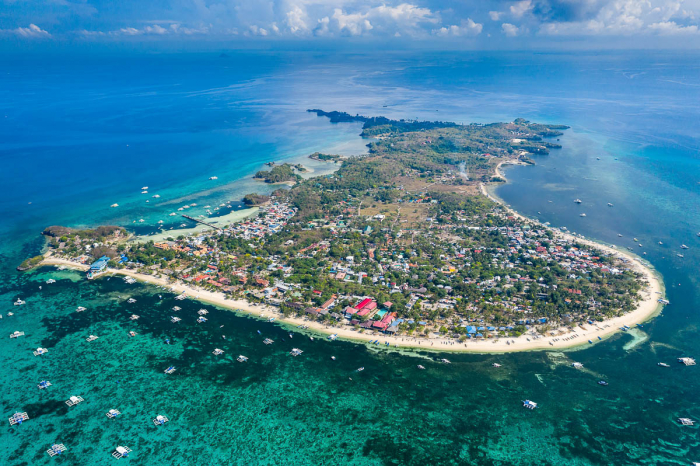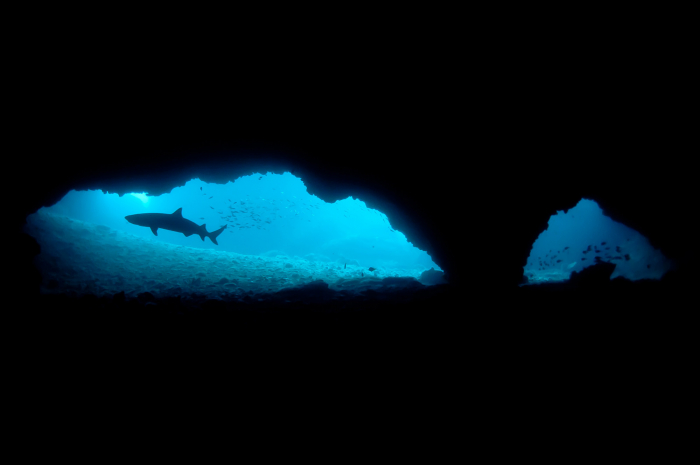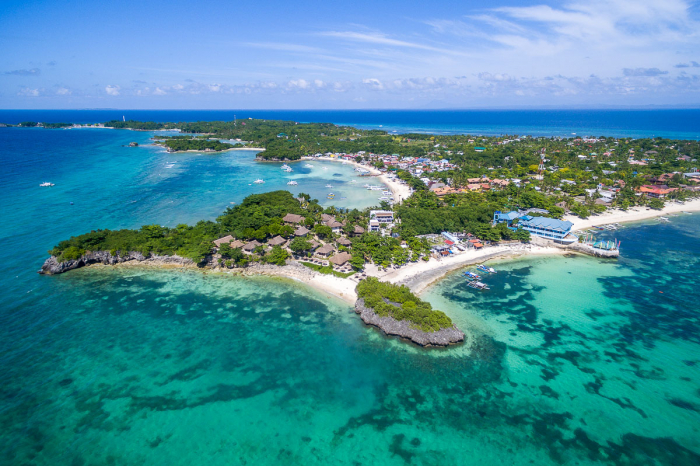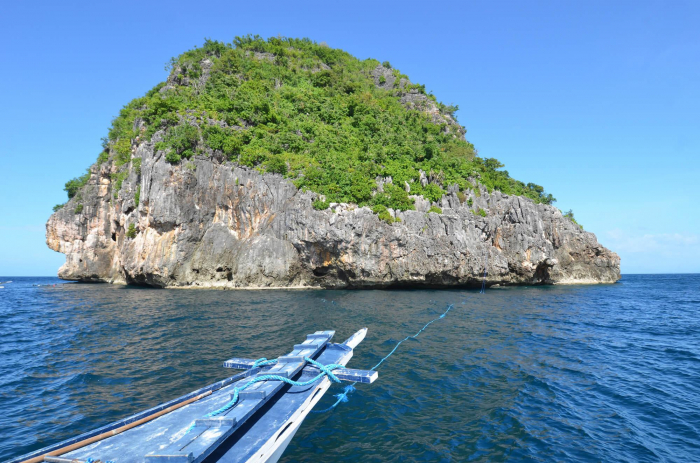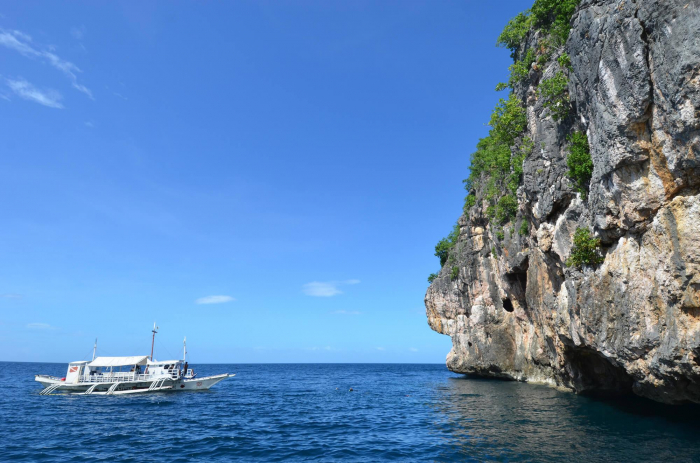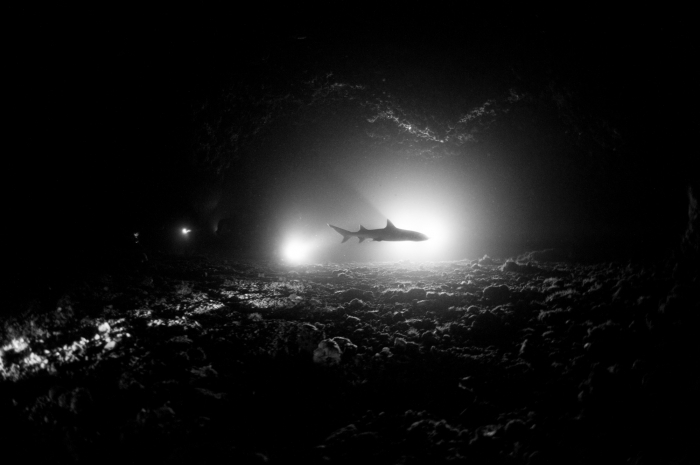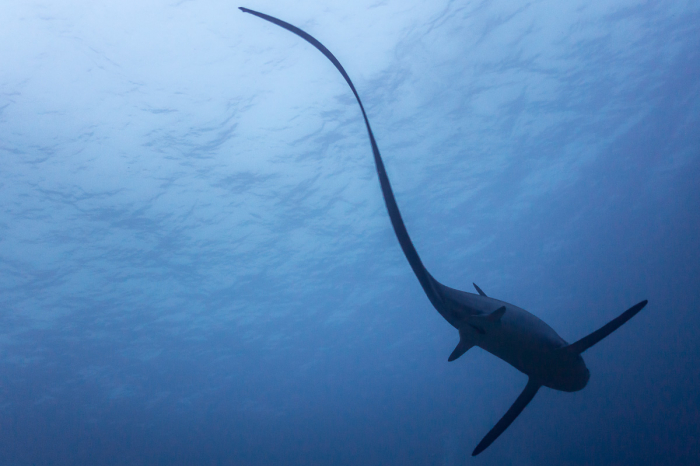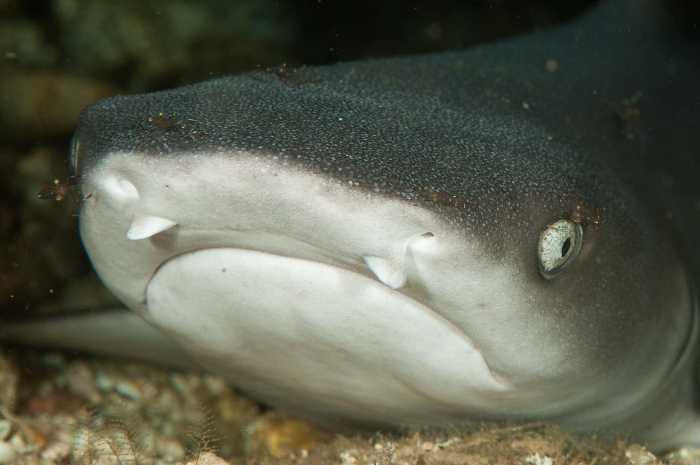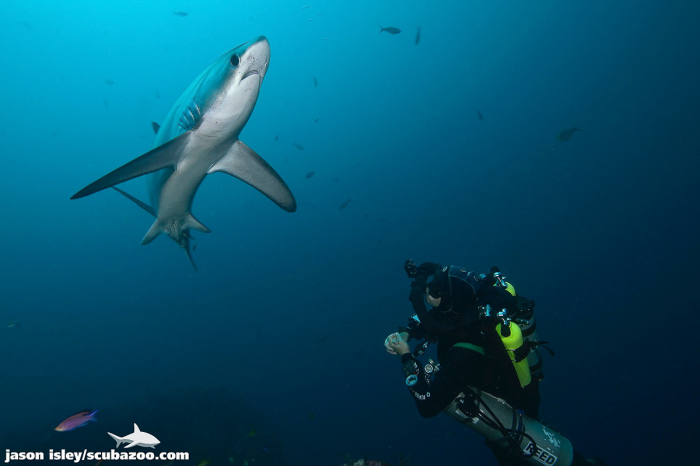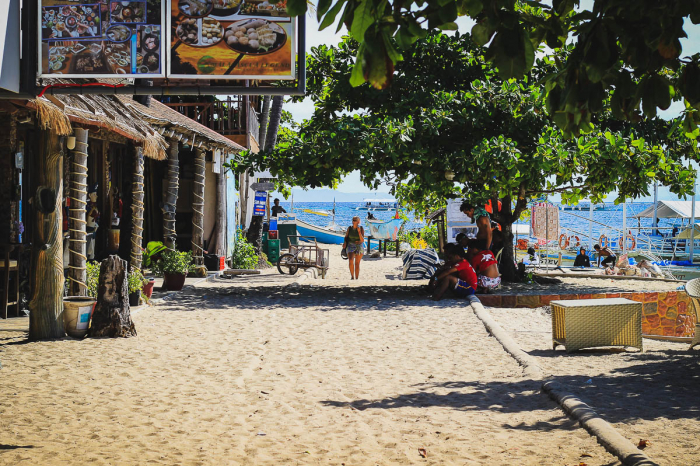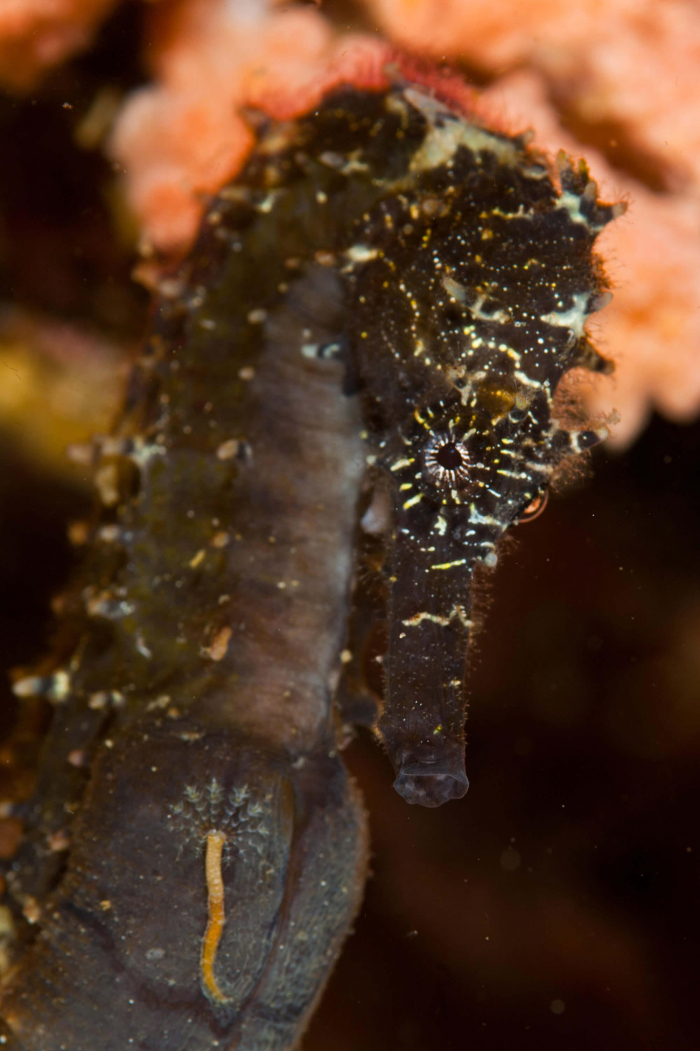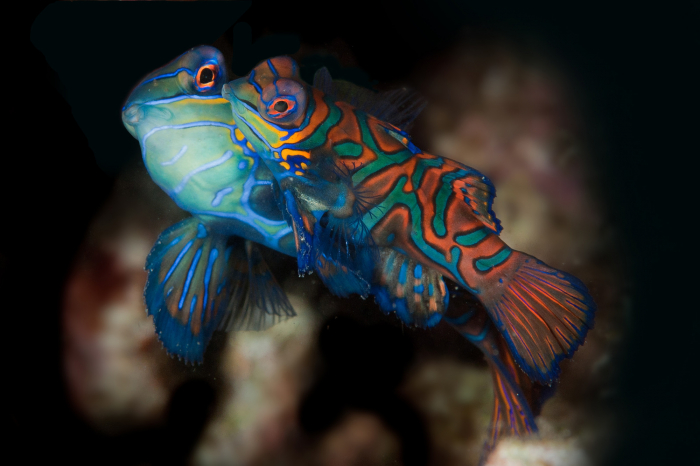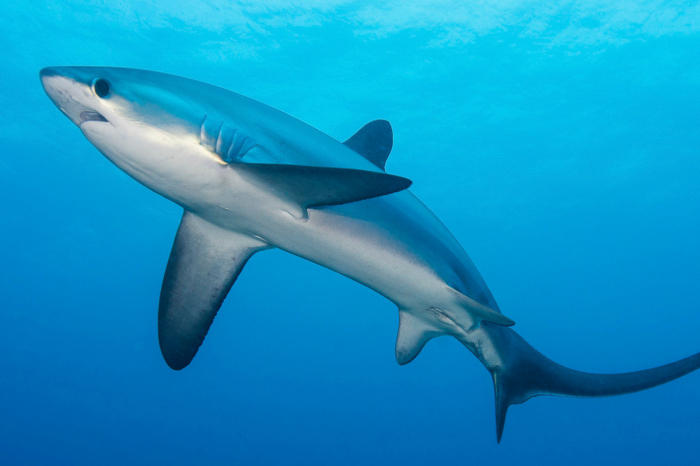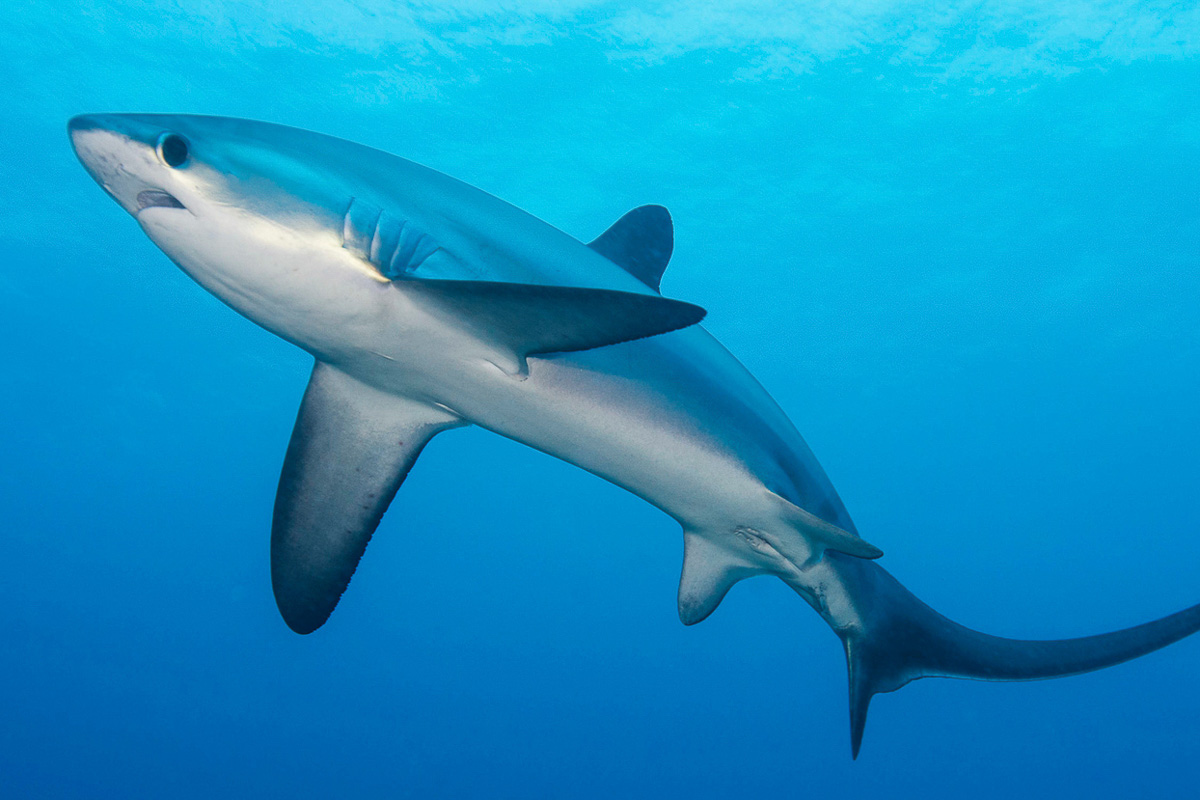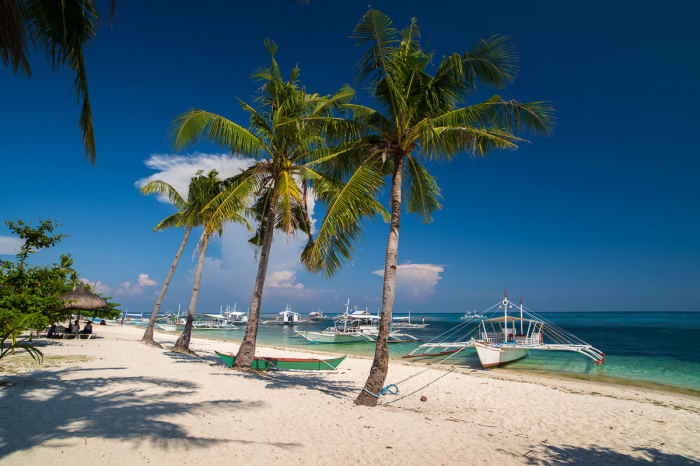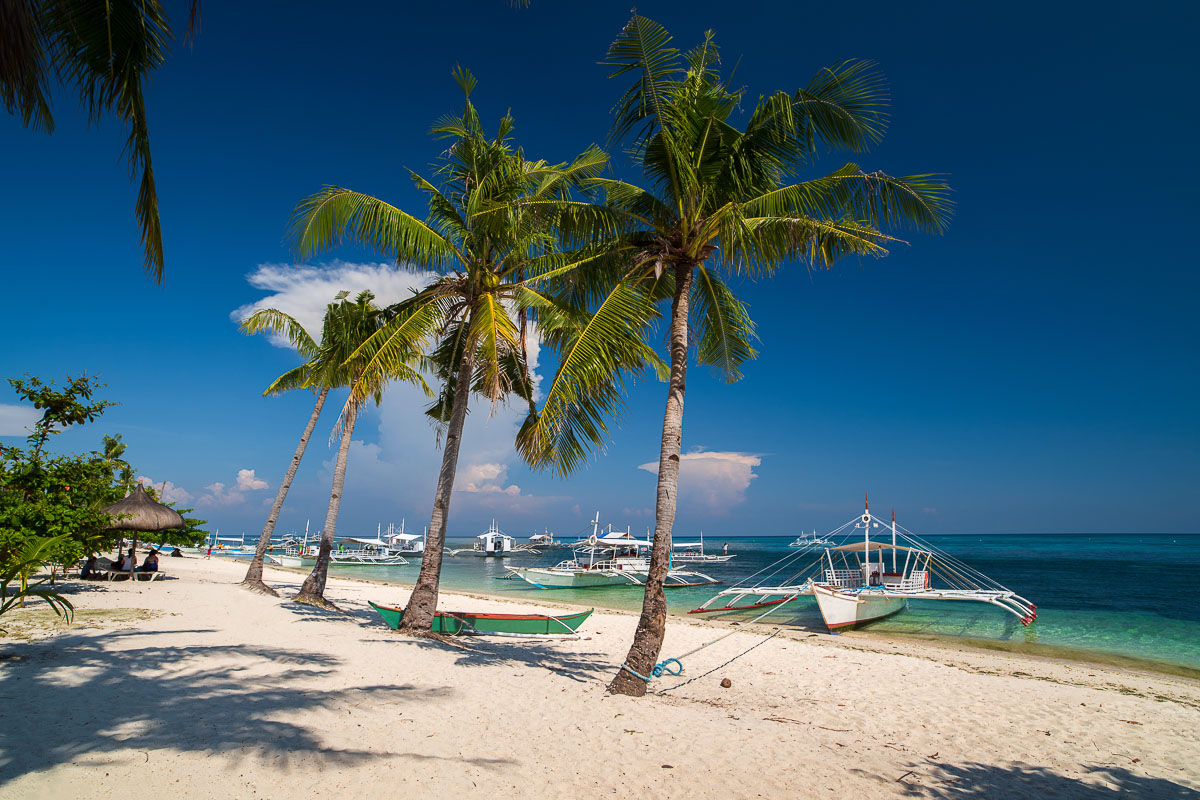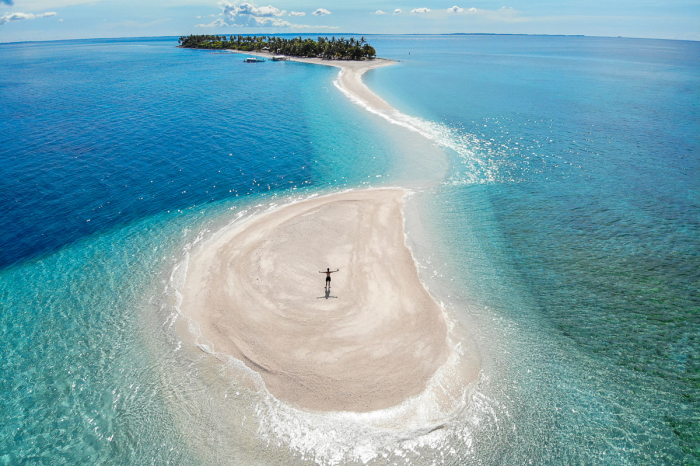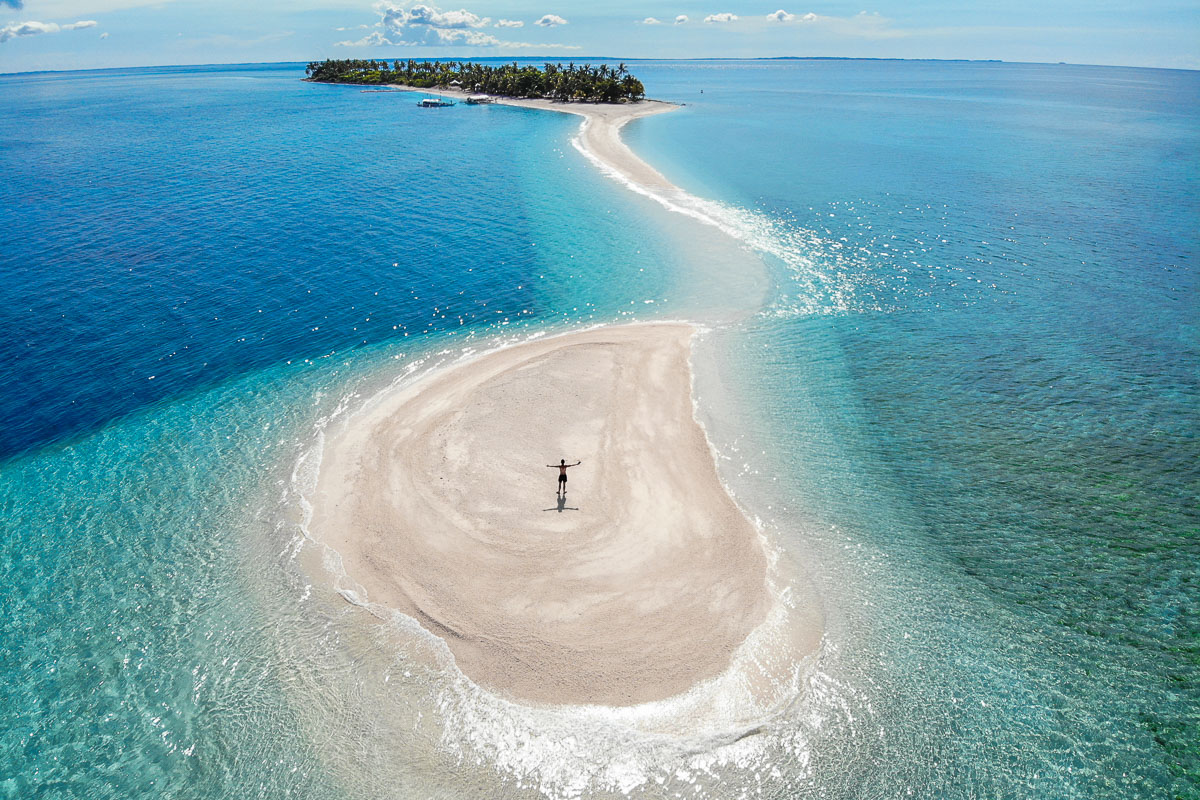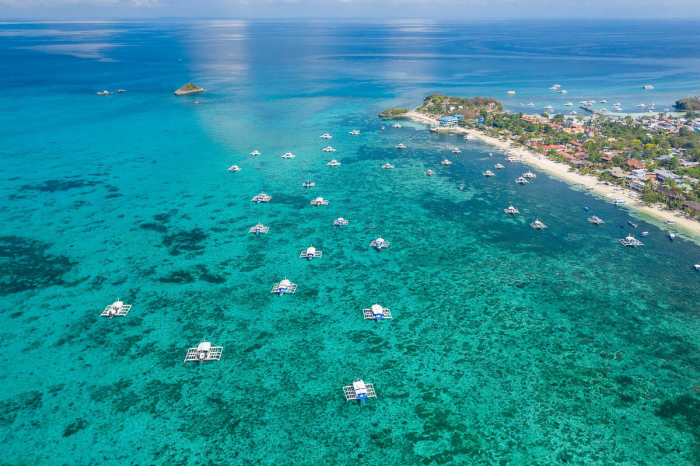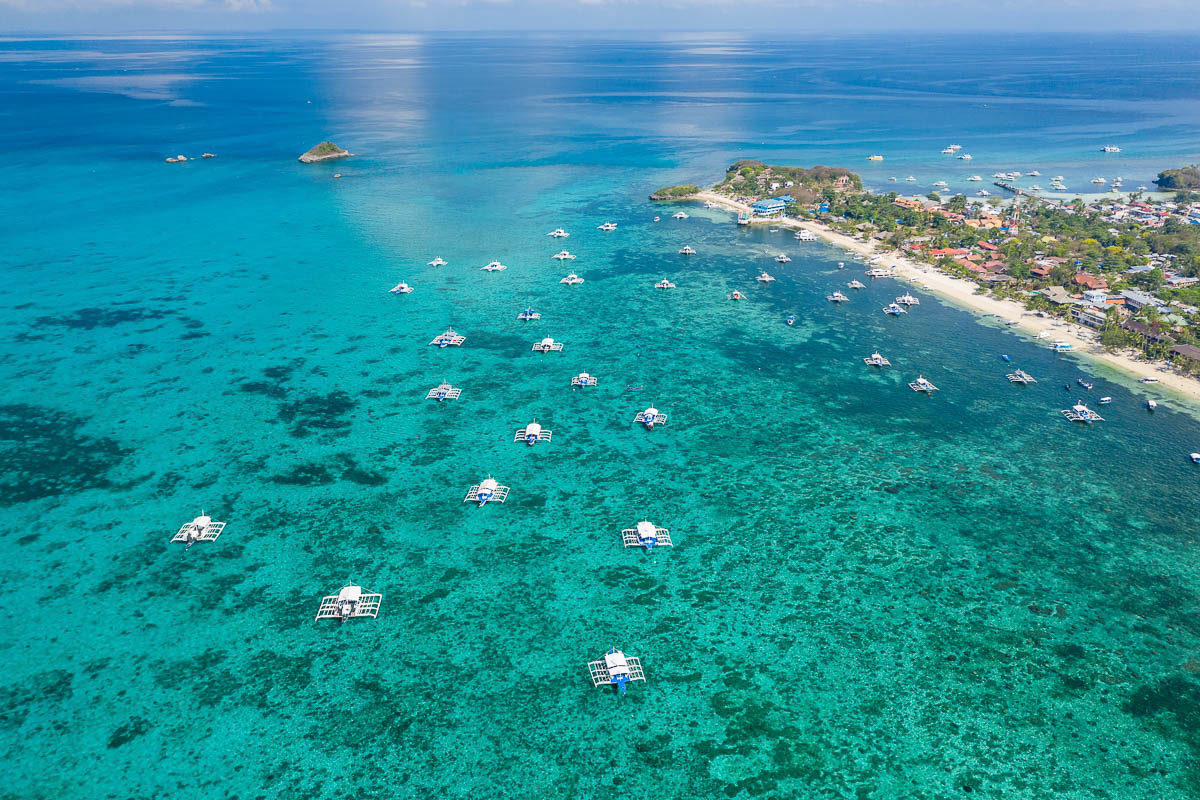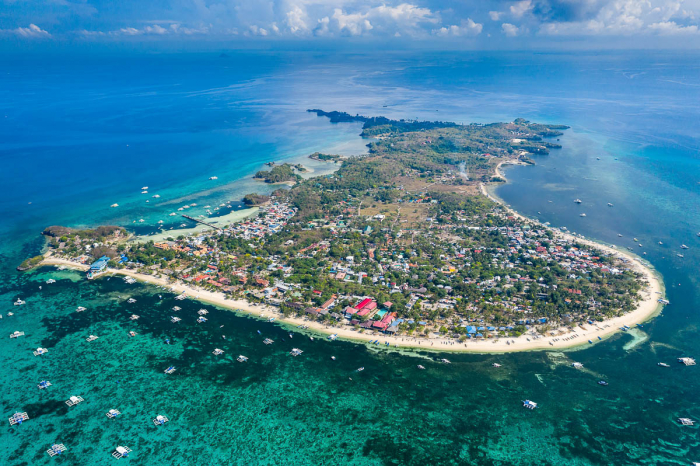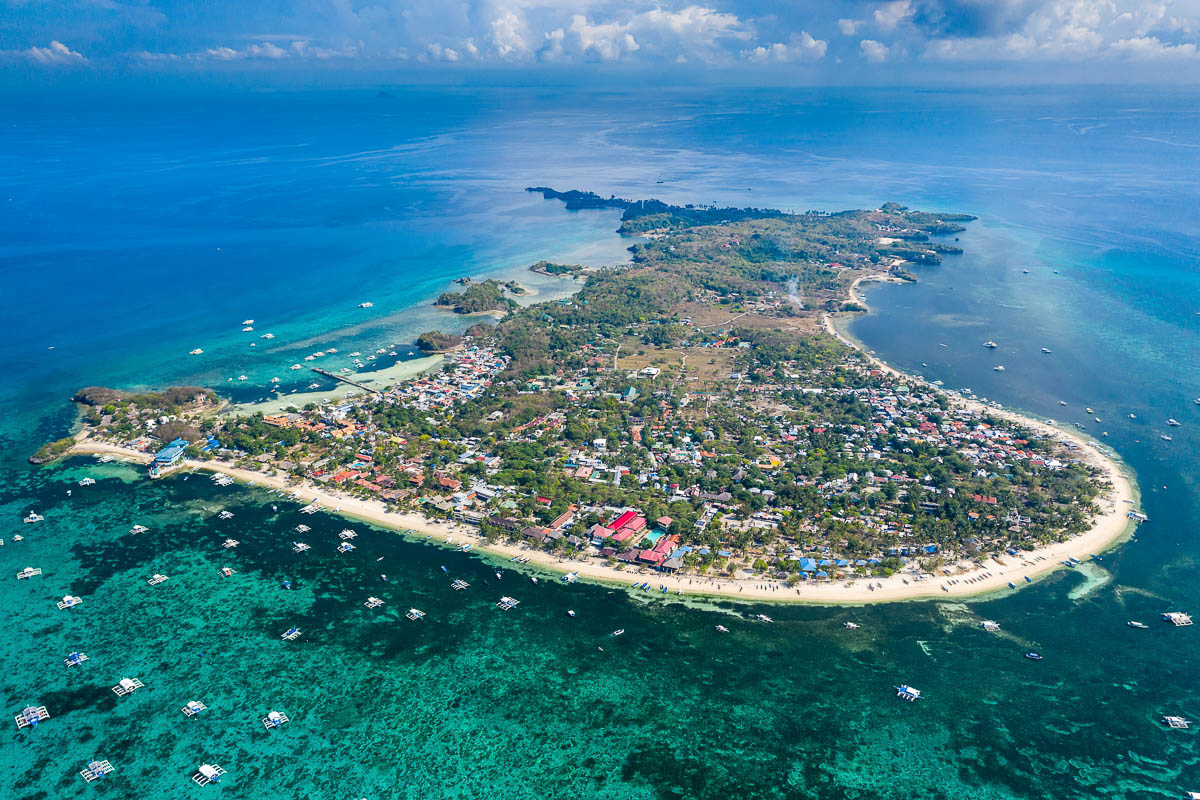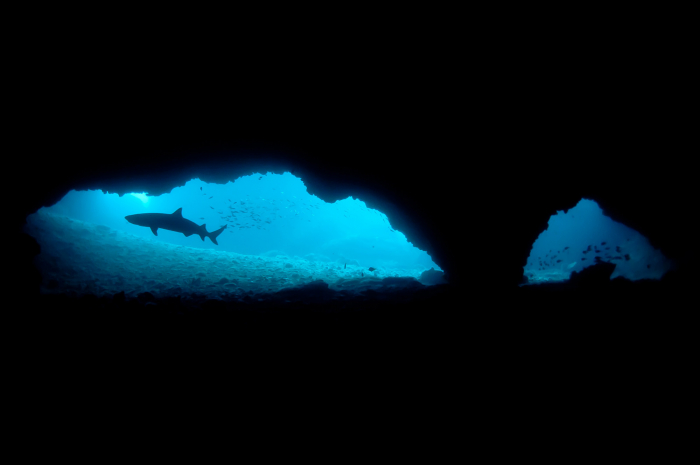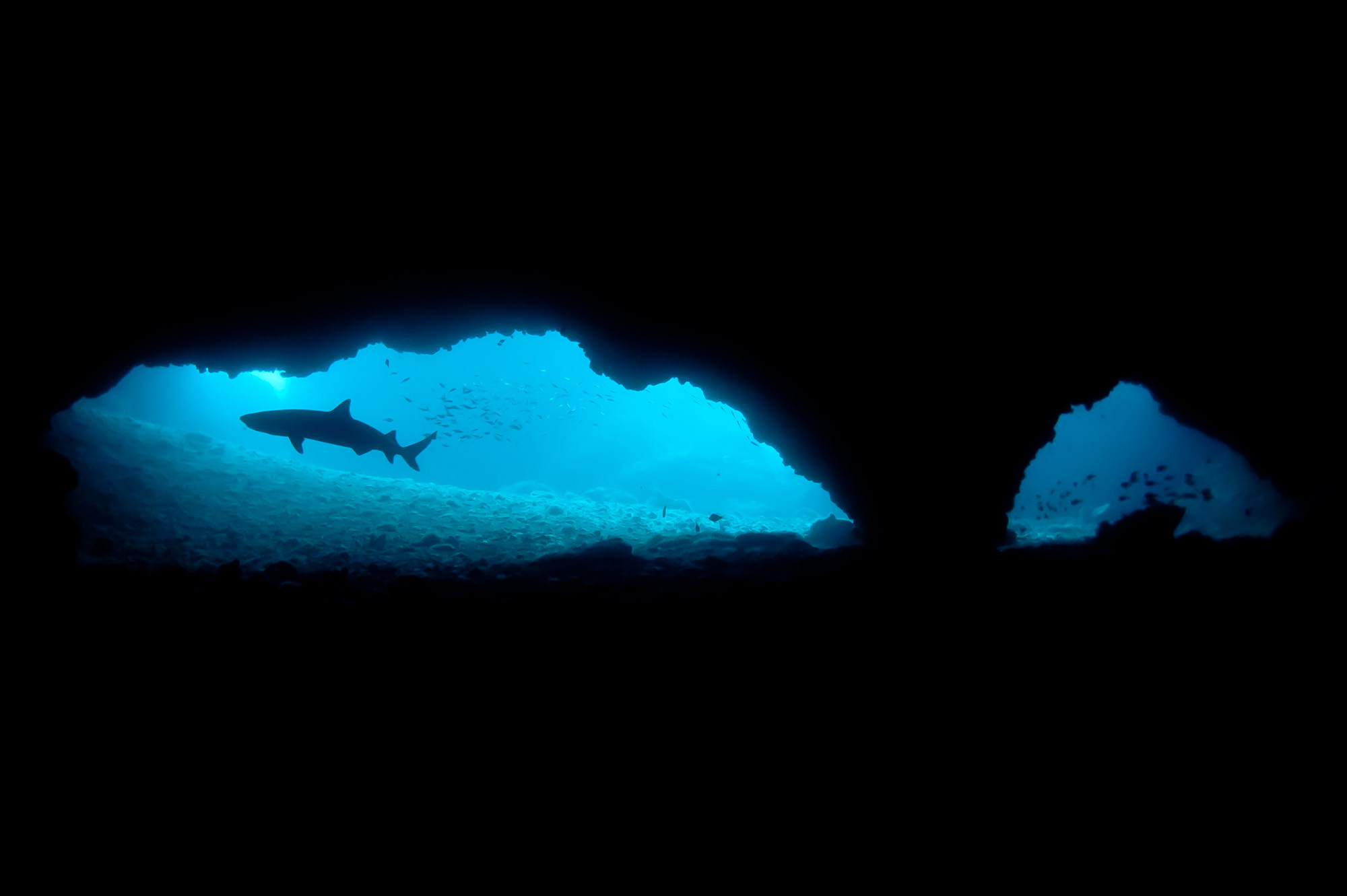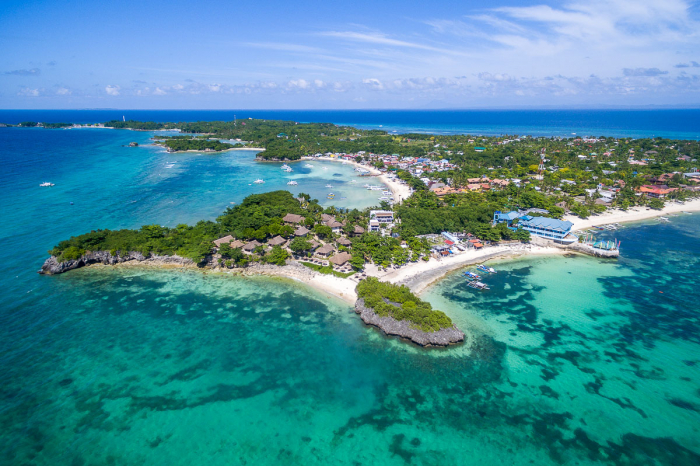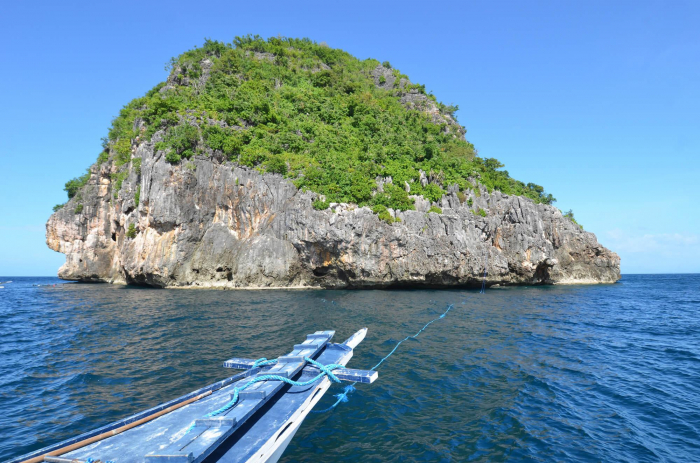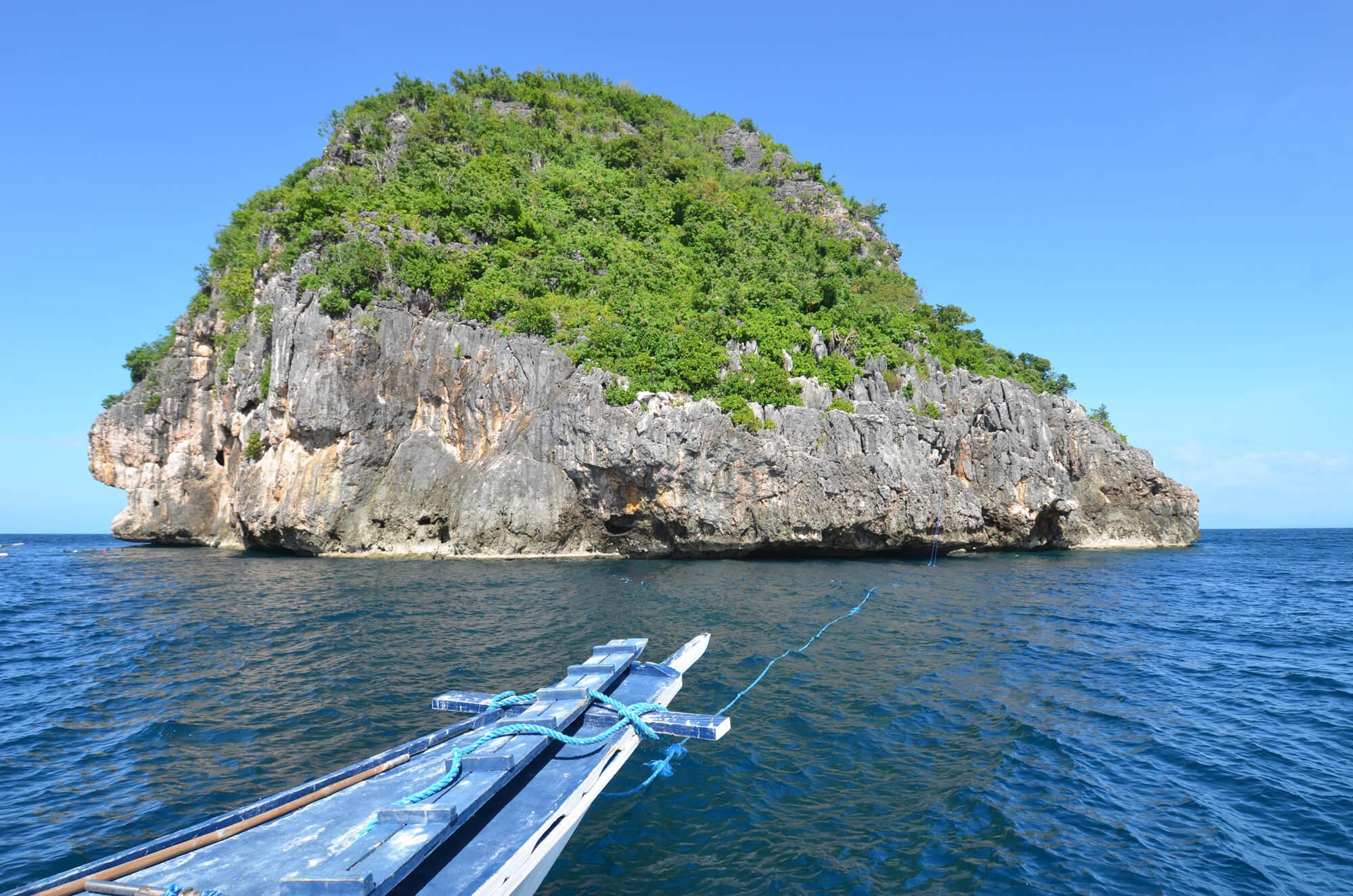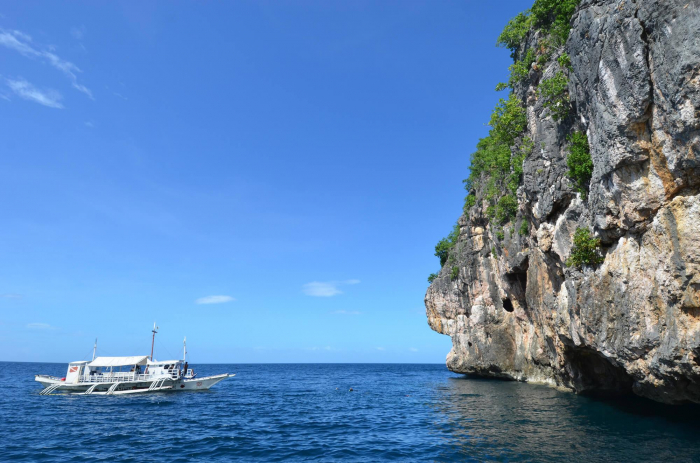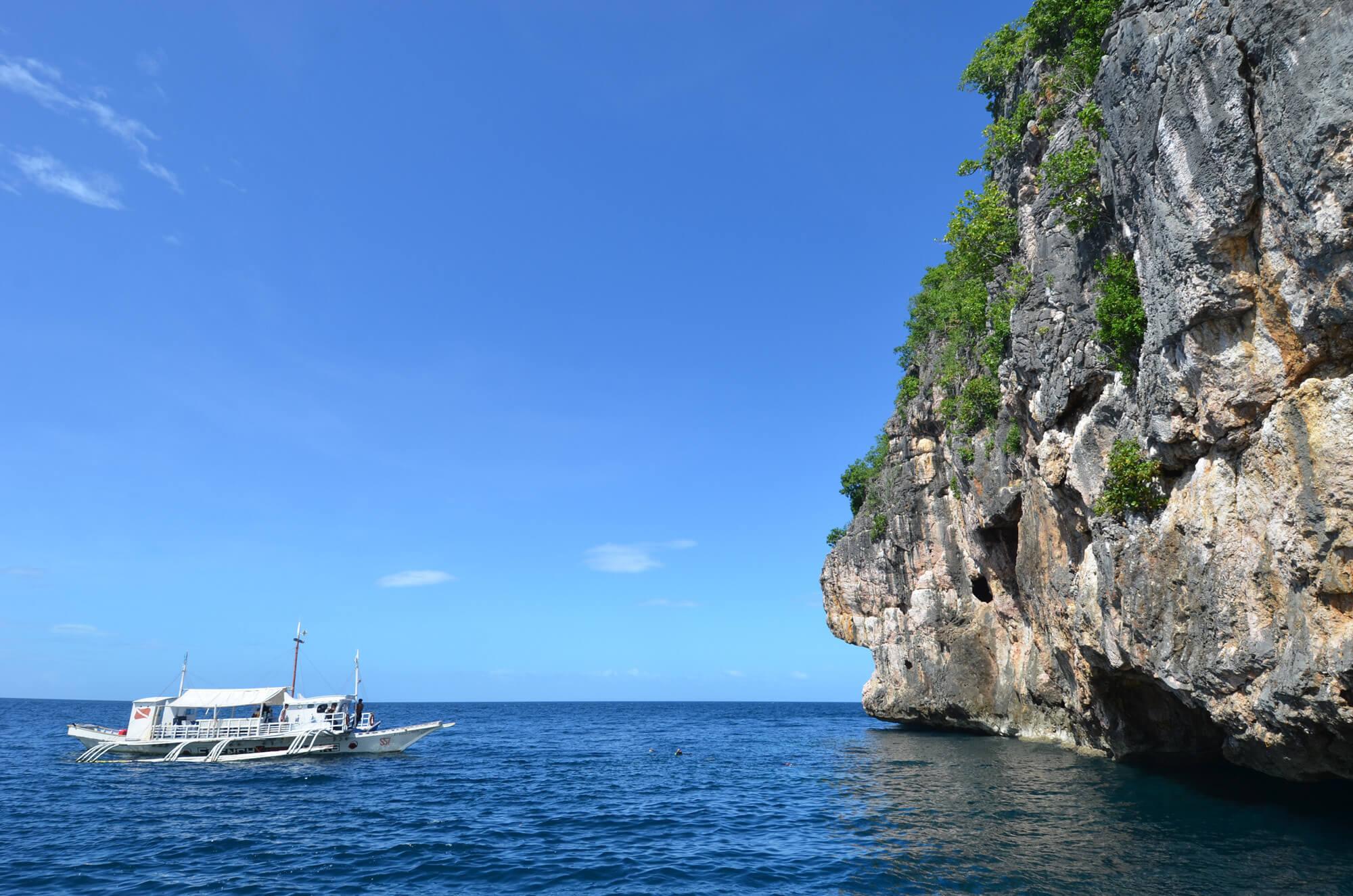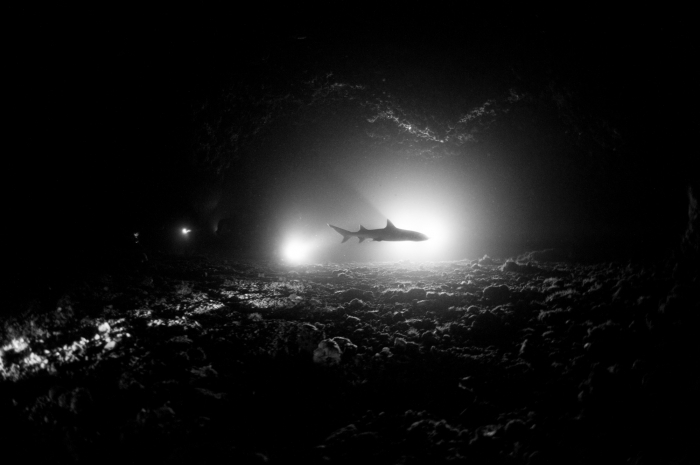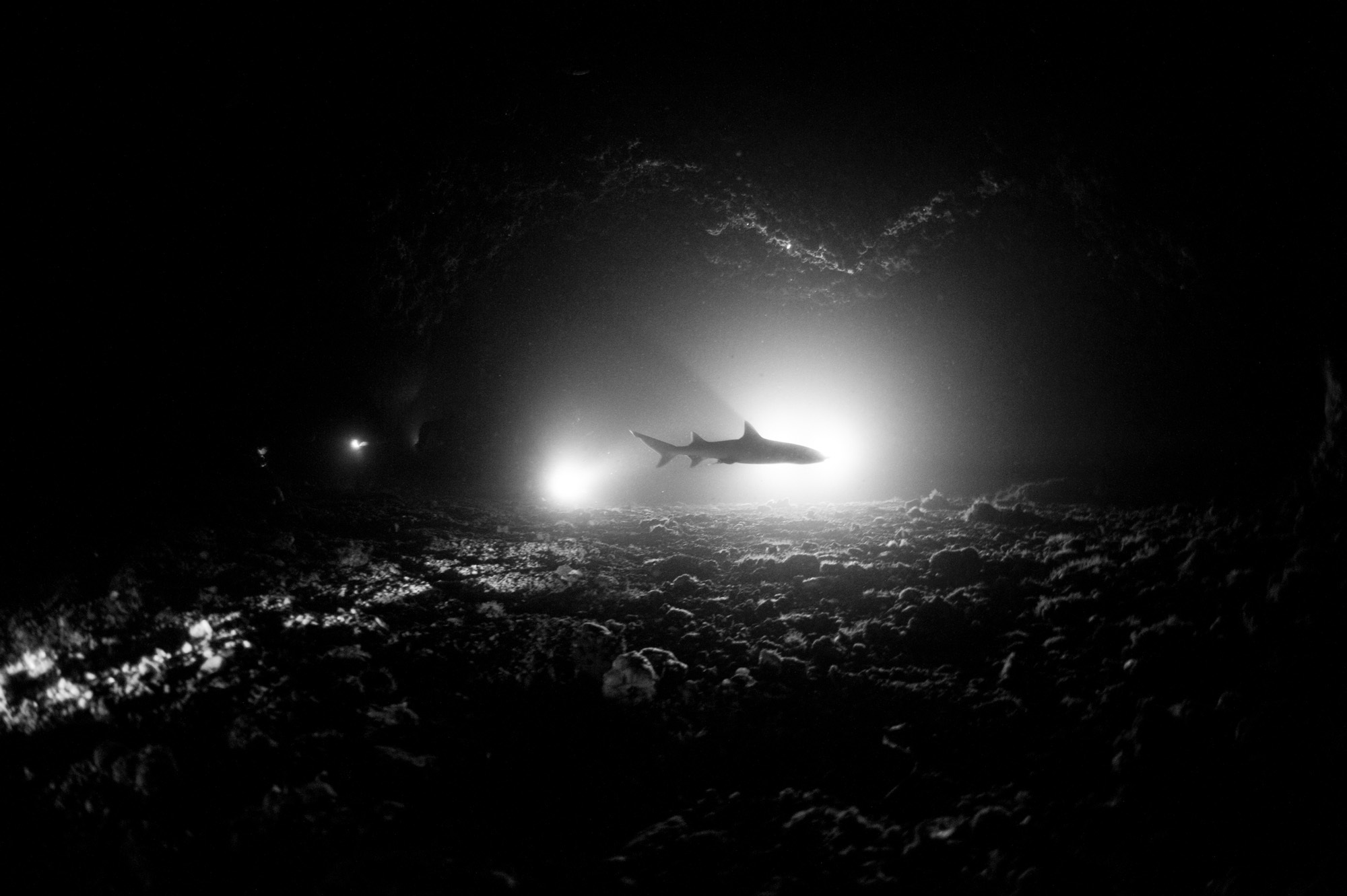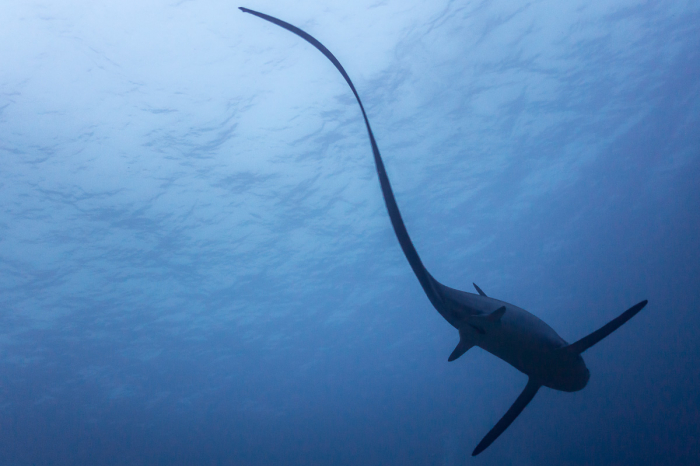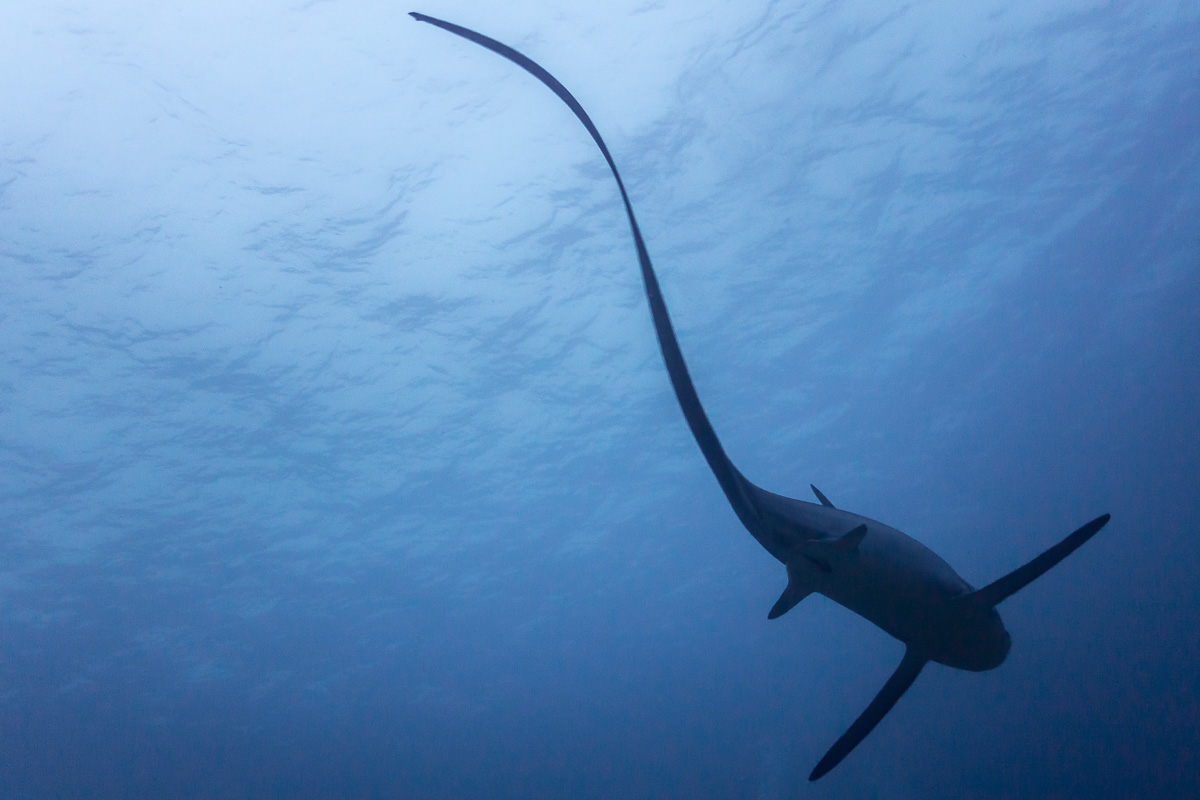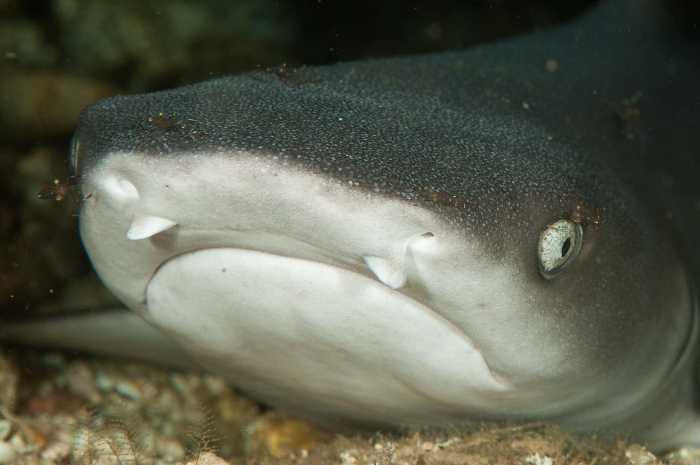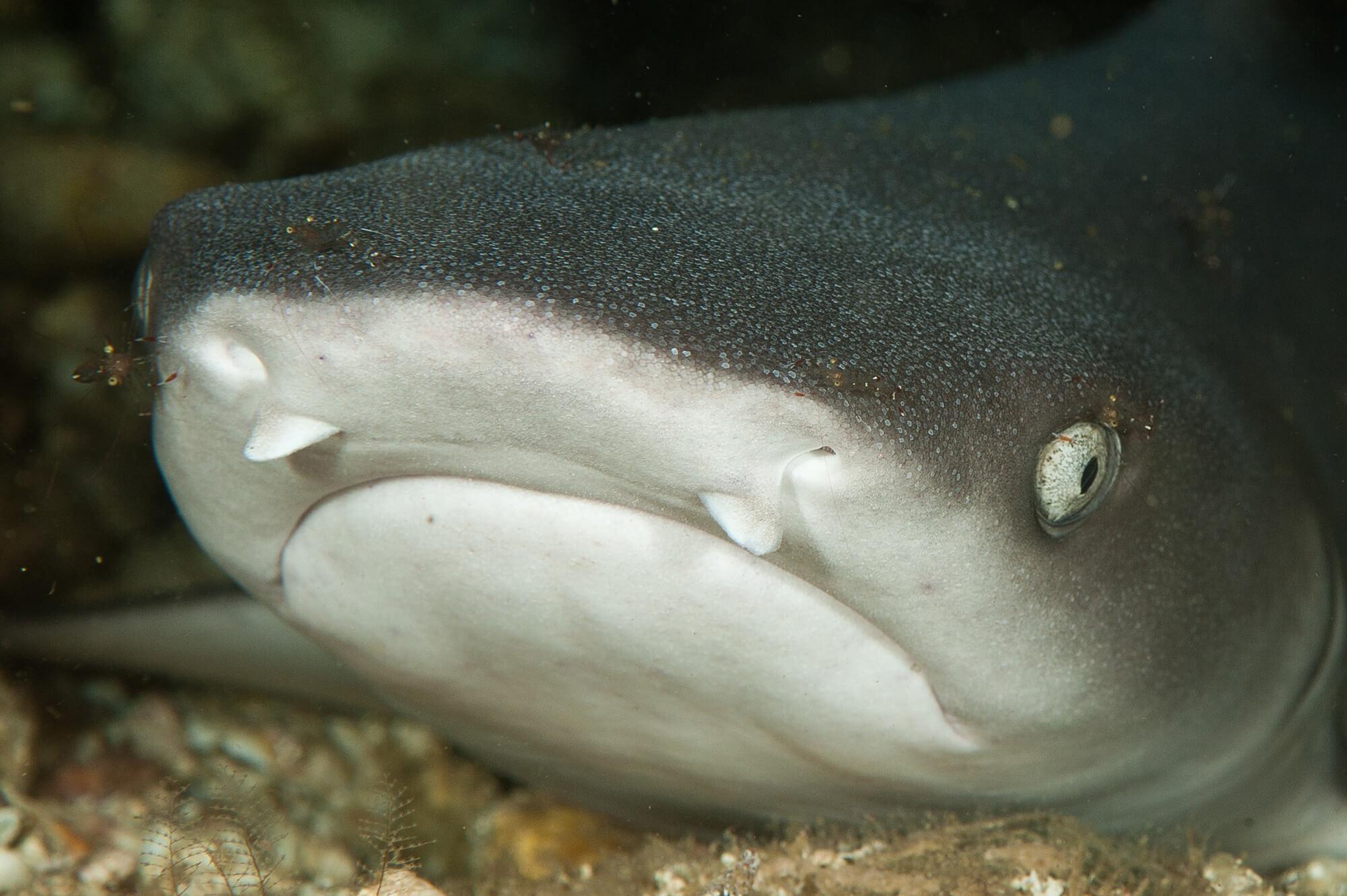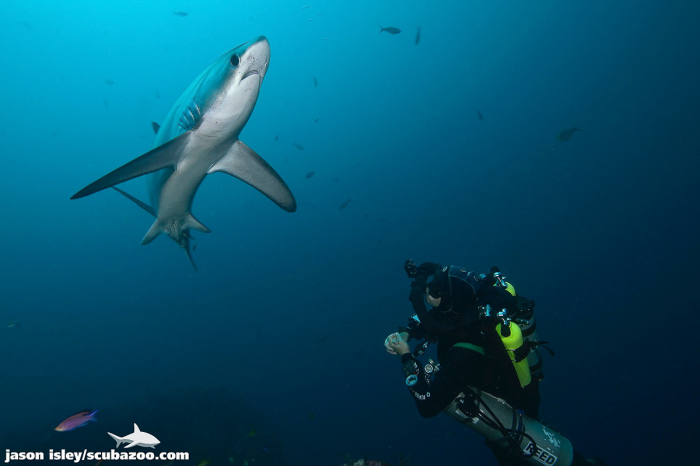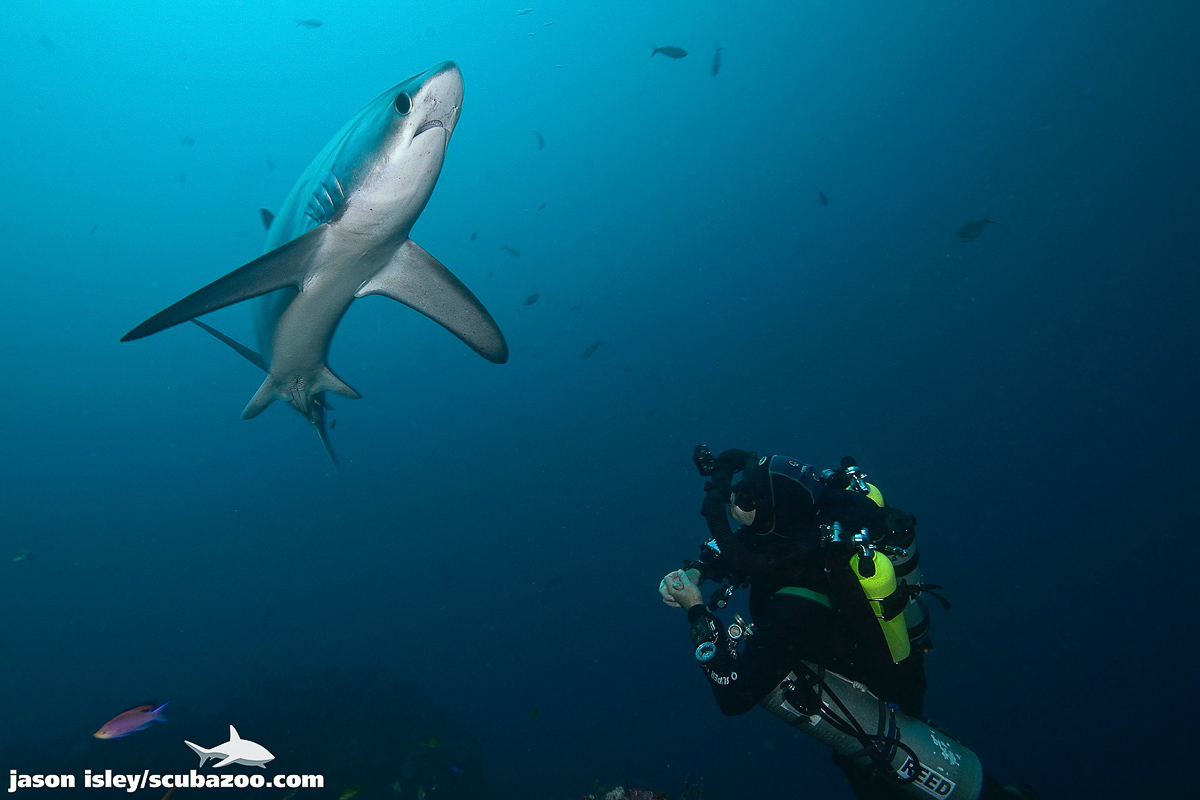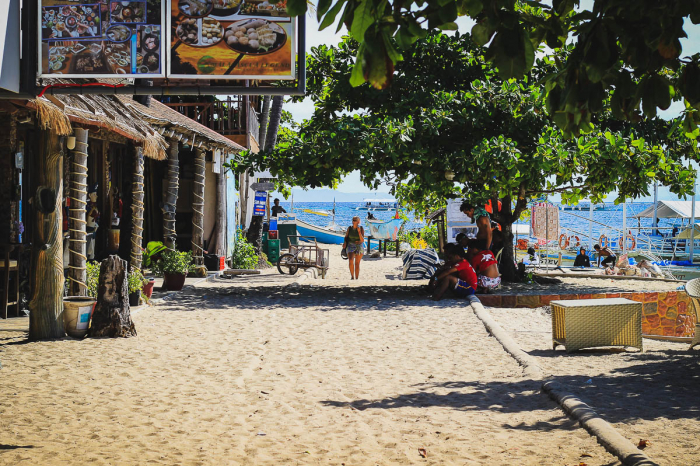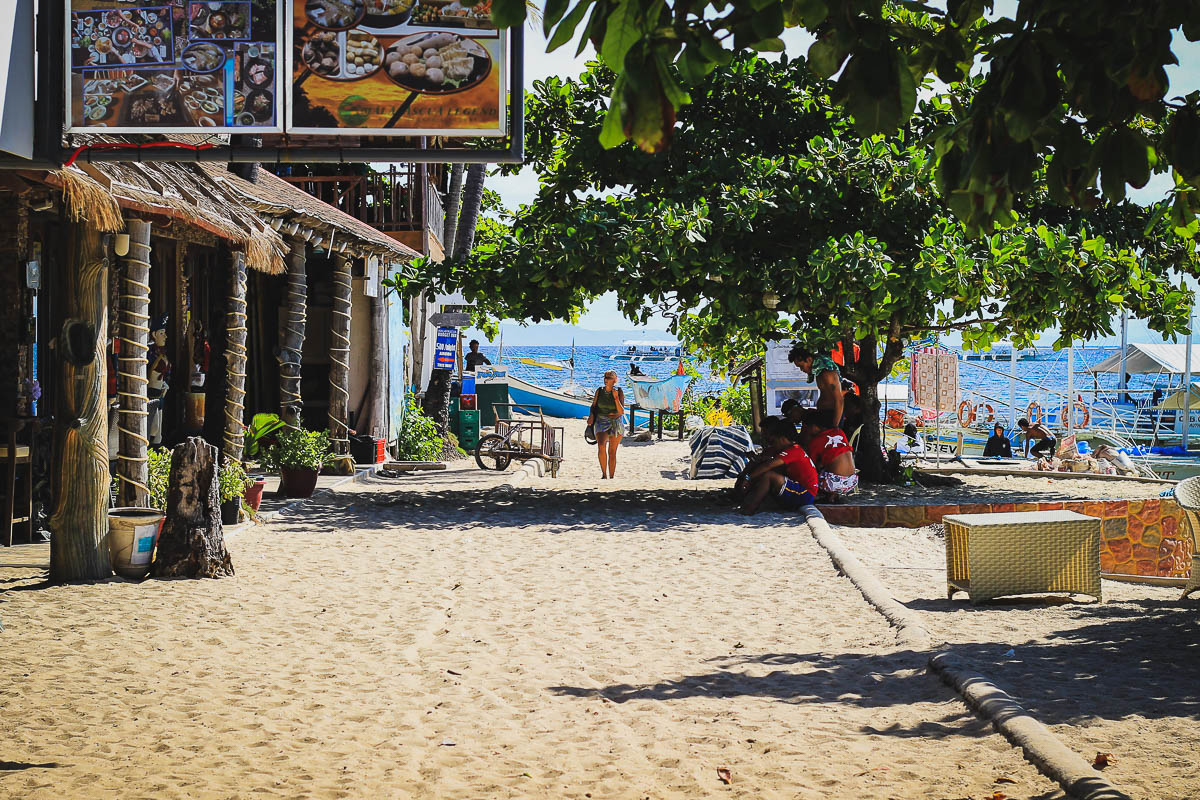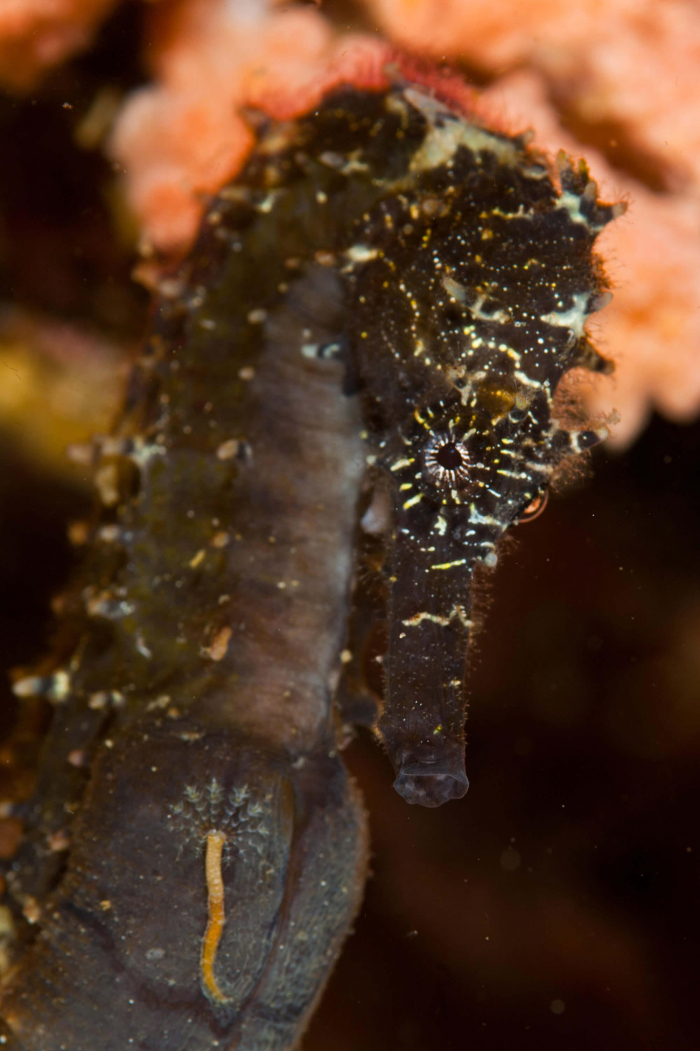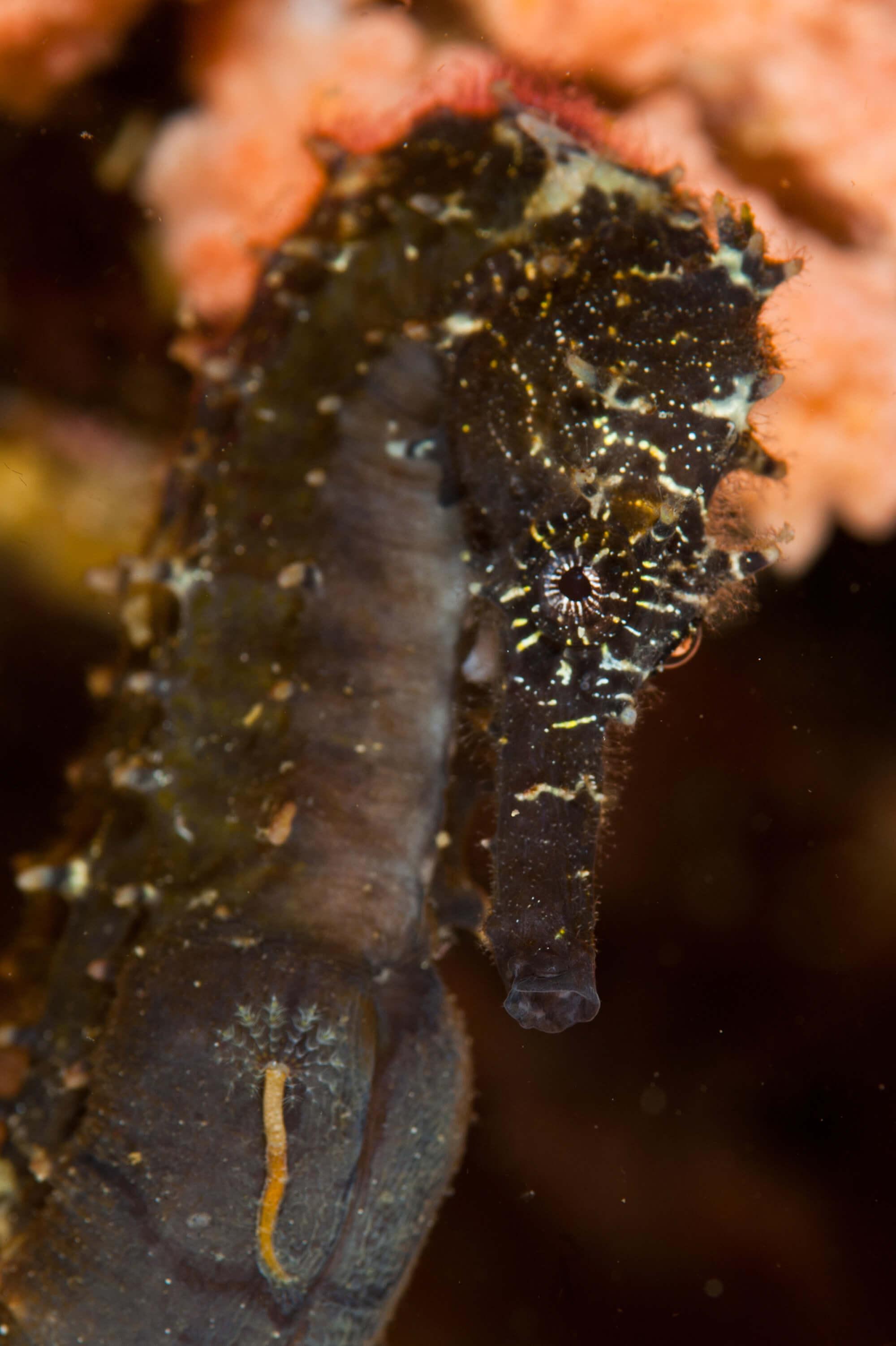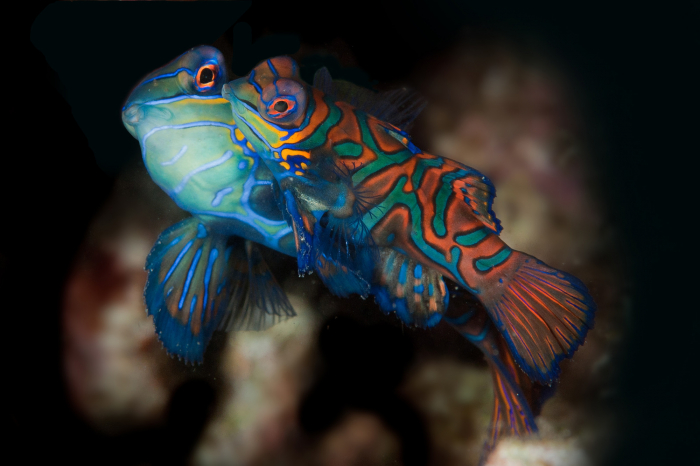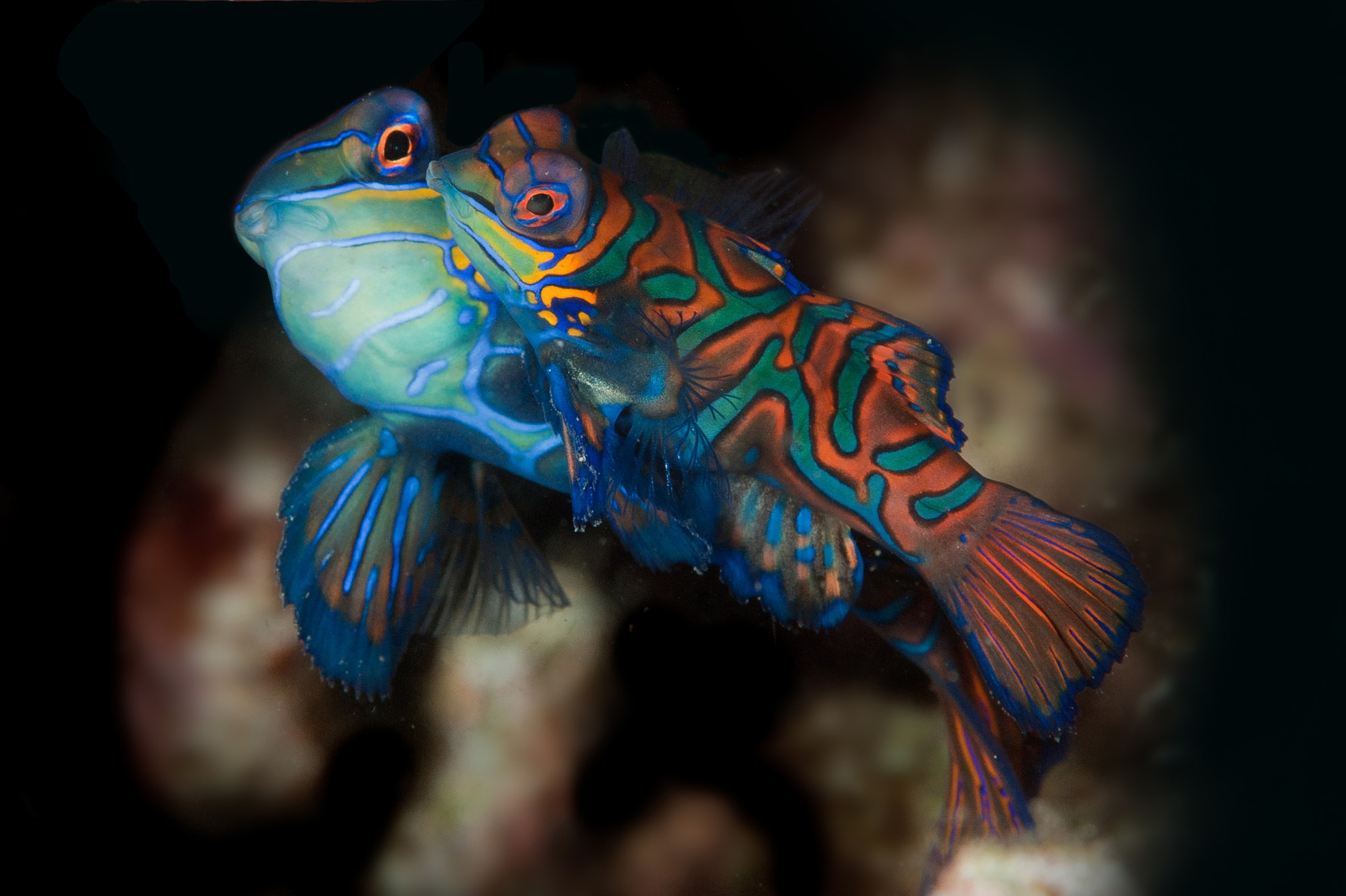 Diving Environment
Type
Muck, Reef, Wreck, Deep Technical
Diving Season
Year round with high season from December to April
Top tips

Schedule your flights to arrive early morning in Cebu and depart in the late evening to maximise your island time

Try a night dive at the Lighthouse dive site for a chance to witness the mating ritual of mandarinfish

For an evening away from your resort, try Ristorante Angelina for some great Italian food and a bottle of wine
About Malapascua
Malapascua Island is located in the heart of the Visayan Sea, just a 45-minute boat ride from the northern tip of Cebu. The island first attracted tourists keen to spend some time on its white sand beaches, but from the early 1990s onwards a few intrepid explorers started to explore Malapascua's dive sites and discovered thresher sharks at Monad Shoal. The diving industry on the island has grown ever since.
Malapascua's shark diving and exciting variety of dive sites makes it a 'must' for anyone exploring the area. Divers can base themselves on Malapascua to dive Gato Island and encounter the thresher sharks at Monad Shoal or Kimud Shoal, then explore other locations in and around Cebu itself, including Moalboal on the west coast, Panglao over on Bohol and Dumaguete on Negros.
How to get to Malapascua
Local authorities have recently banned transfers to the island after sunset, so you'll need to fly into Mactan Cebu International Airport as early as possible to give yourself enough time to get to Malapascua in one day. If a morning arrival is not possible, we recommend staying overnight in Cebu City itself rather than at Maya, where the boats to Malapascua depart from, as you'll have a much better range of hotels to choose from.
Although you can take public transport all the way to the island, we recommend letting your resort or dive centre do the hard work and arranging the transfers for you!
Where to stay
Malapascua's resorts and dive centres range from tiny homestays to mid-sized resorts, most of which are located along Bounty Beach. The island is tiny - just 2.5km long - and you can easily explore on foot or motorbike. In fact, the diving and beaches are accessible from wherever you stay so pick a place that matches your budget and your style - Malapascua has something for everyone. The scuba diving rates in Malapascua are very similar no matter where you stay.
Seasons and weather
Malapascua's thresher sharks are seen year round, so the decision as to when to visit should be based on the weather and seasons, as well as how busy the island is with other tourists. The high season between December and April has much less rain, but there are more people and higher prices. The temperatures peak between March and May making it the best time of year for diving, weather and a good social scene.
Storms can occur at any time of the year, but the low season between July and December is the worst for bad weather associated with typhoons that tend to strike the Philippines to the north. However, bad weather can be hard to predict and in any case, is normally quite short lived.
It's worth noting that the thresher sharks can be shy, so during peak times around major holidays such as Christmas, New Year, Chinese New Year, Easter, and Thai New Year when there are more divers in the water, the sharks can be harder to spot.
---