Scuba diving in
Alona and Panglao Island
Fantastic diving, unique natural wonders, and Alona's vibrant beachside nightlife - the perfect Philippines destination
Highlights
Explore Balicasag's Diver's Heaven with its turtles and schooling fish
Visit the sea snake sanctuary at Cervera Shoal
Easy access from Cebu and a fantastic base to explore the Visayas
Take a day trip to Bohol with its tarsiers and unique landscapes
Alona Beach is a lively holiday resort on sun-kissed Panglao Island renowned for its nightlife, beautiful sandy beaches and great diving. Nearby Balicasag and Pamilacan Islands offer the best underwater experiences with exceptional reefs and abundant marine life but Alona is also an ideal base to explore the rest of Bohol - including nights safaris in search of endemic Tarsiers and visiting the spectacular Chocolate Hills. For divers looking for nightlife, a beach lifestyle and some great side trips, Alona is the perfect destination.
Diving in Alona and Panglao Island
Healthy corals

Year round

Plentiful reef life

Year round

Walls & pinnacles

Year round
An Alona beach dive resort or centre typically offers dive trips to nearby sites in three main areas. The protected marine sanctuary at Balicasag Island takes the top spot with its incredible reefs and fantastic wall dives, home to plenty of turtles, schools of trevally and giant barracuda. Divers can explore the aptly-named Diver's Heaven - one of the Philippines' most most beautiful dive sites - as well as the impressive black coral structures at Black Forest. Beyond Balicasag, the southern Panglao coastline has nice corals in the shallows and the potential for critters on the sandy slopes. These sites make for great afternoon dives with plenty of reef fish and even rare species such as seahorse, sea moths, blue-ringed octopus and flamboyant cuttlefish.
Slightly further afield are Pamilacan Island and the Cervera Shoal with its sea snake sanctuary. Cervera Shoal translates to Spaghetti Shoal - an extremely accurate description when you see the dozens of sea snakes slithering over the reef and rubble in search of food or a place to rest. Although extremely poisonous, they show little interest or regard for divers and are harmless. Pamilacan Island itself offers interesting drift dives across a flattened shelf of rubble with many coral bommies and outcrops. The island's name is derived from the word 'pilak', a hook that was previously used by islanders to capture manta rays, so it is no surprise that these ocean giants, along with whale sharks, are occasionally spotted. However, the variability of sighting makes any sort of guarantee impossible. However, with the likelihood of spotting dolphins and even whales from the boat, the trip out to Pamilacan is well worth the time.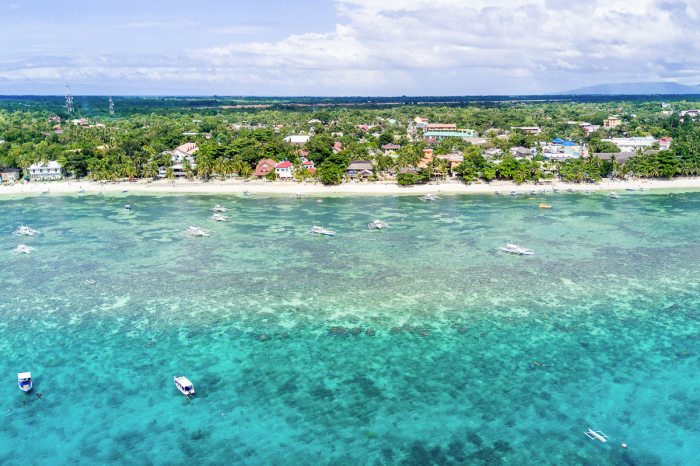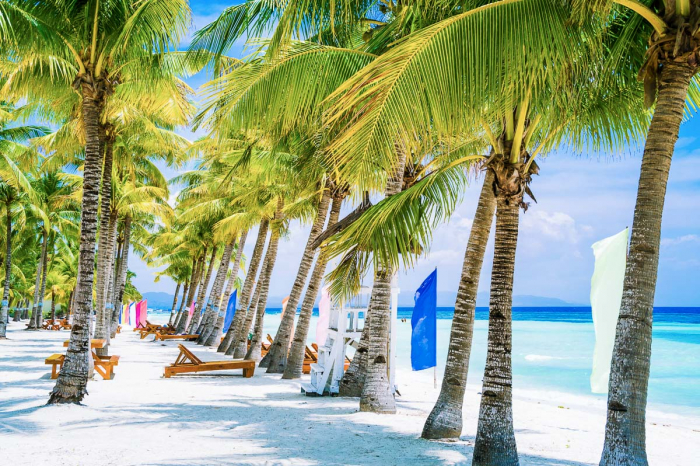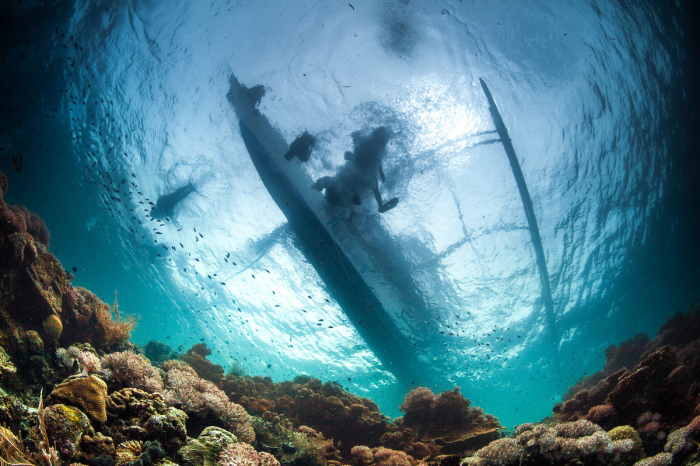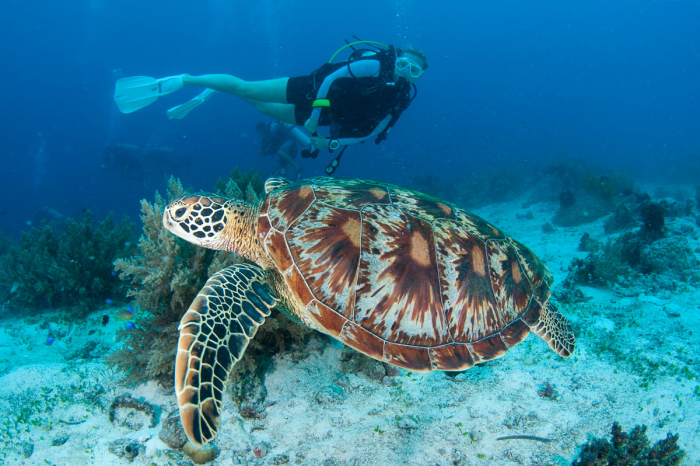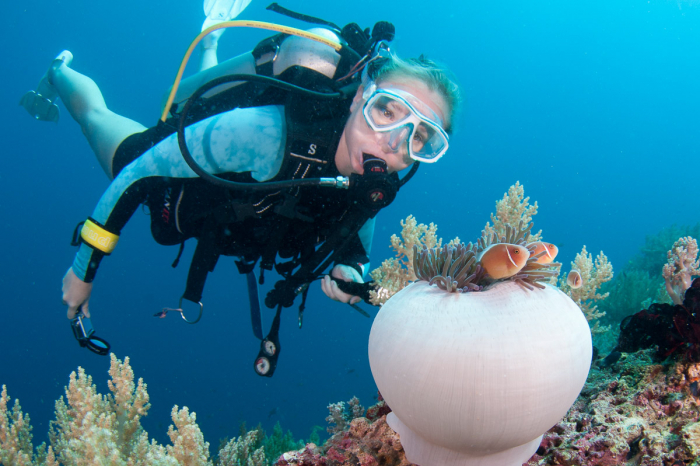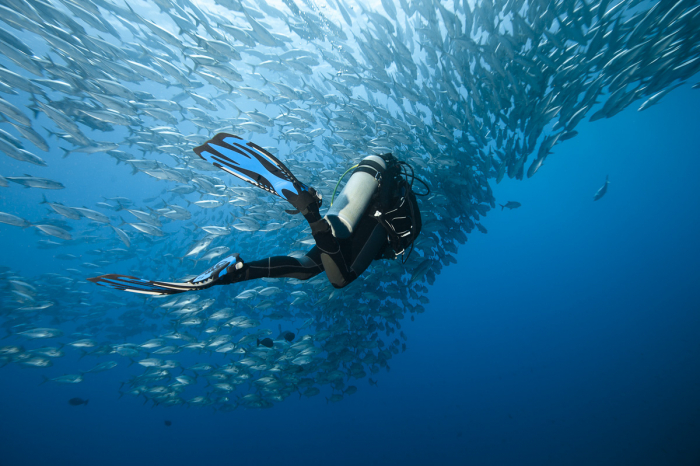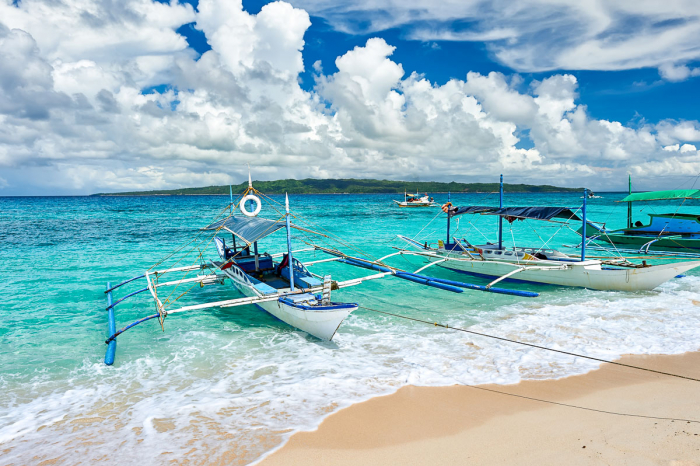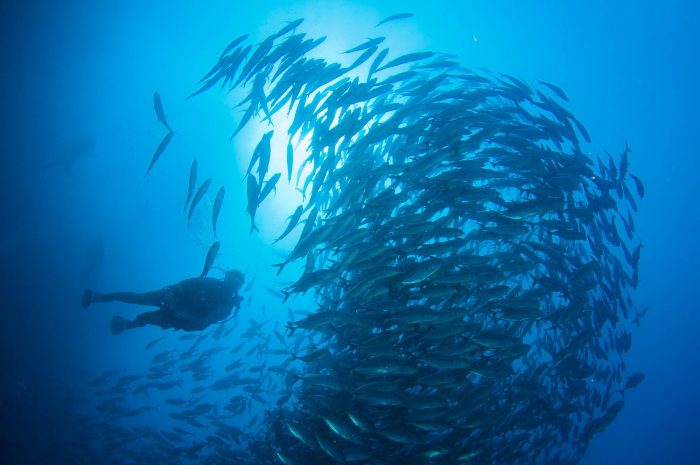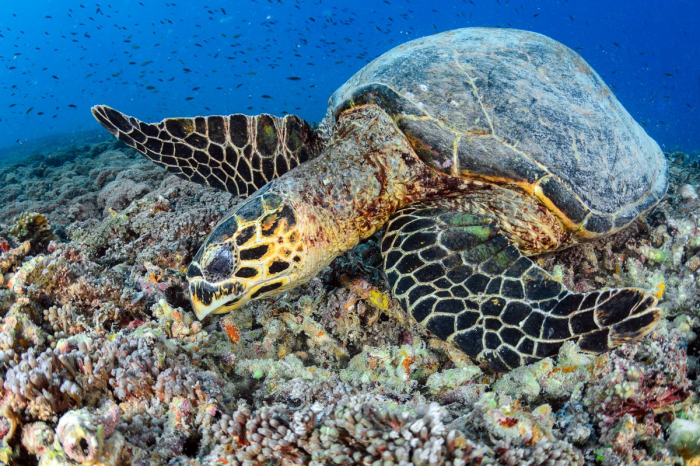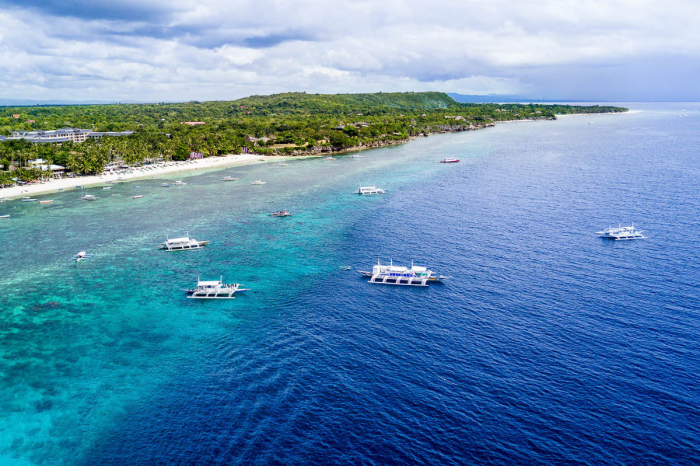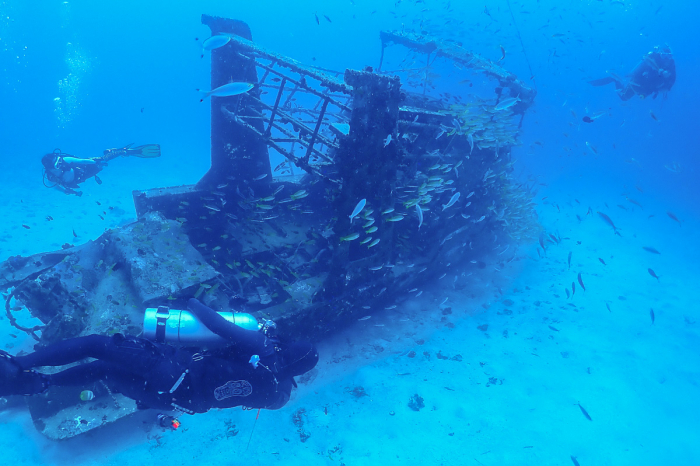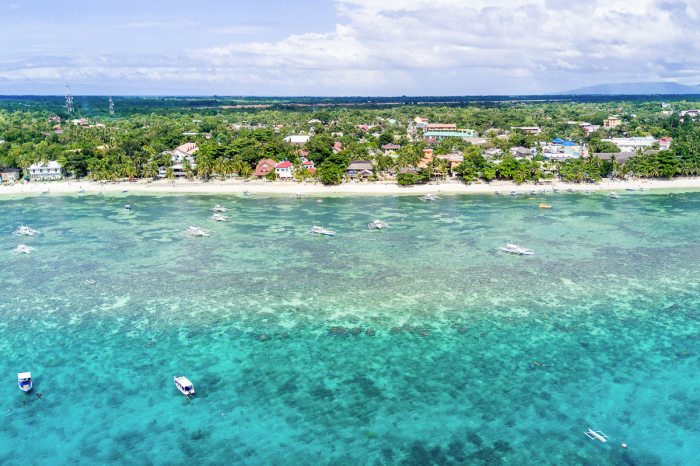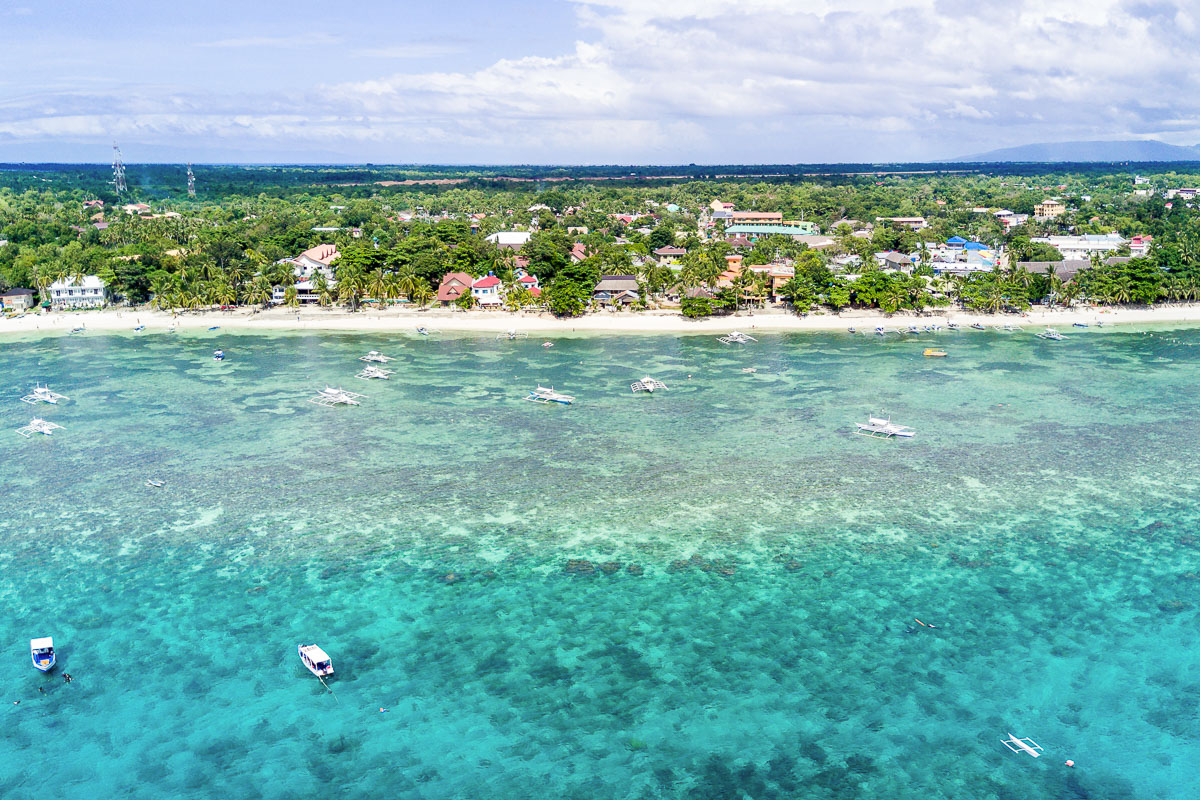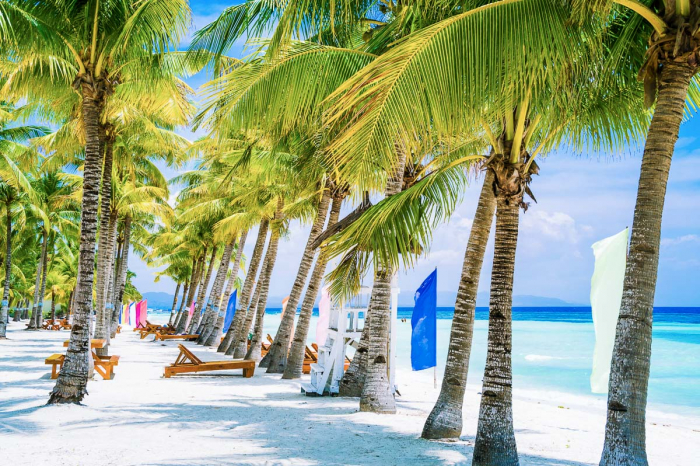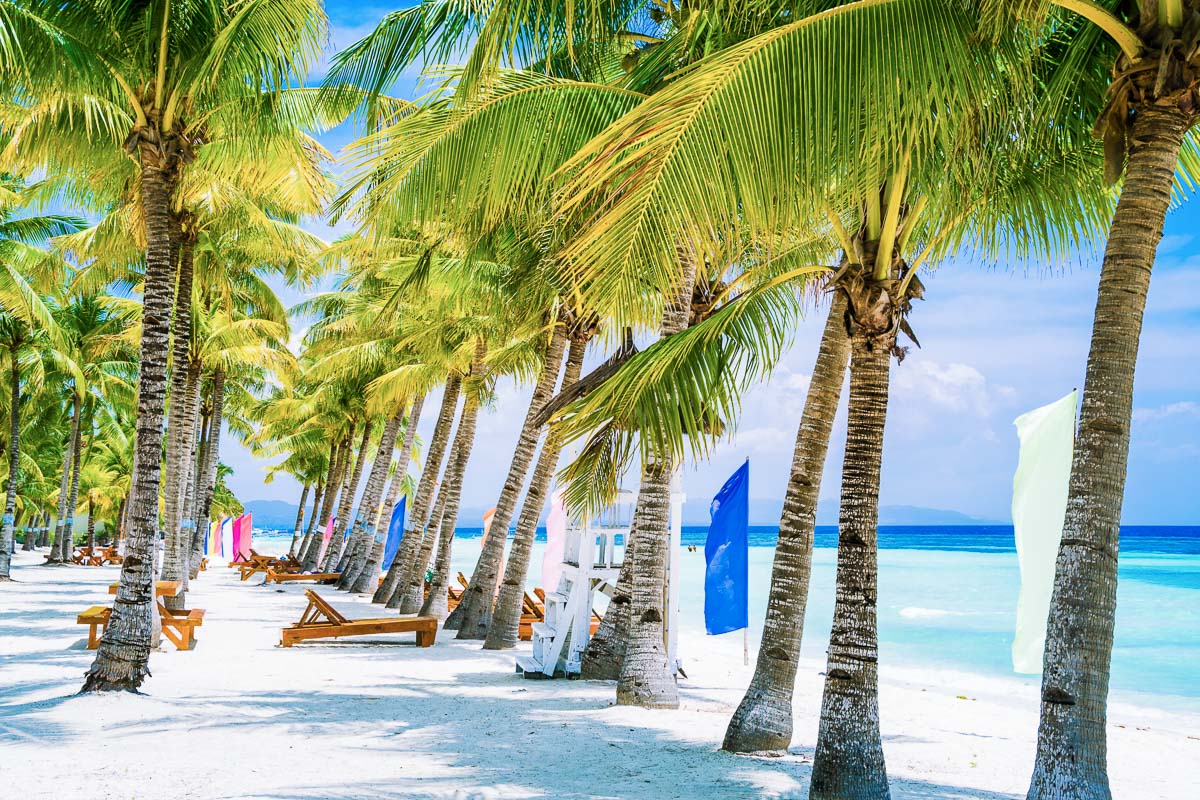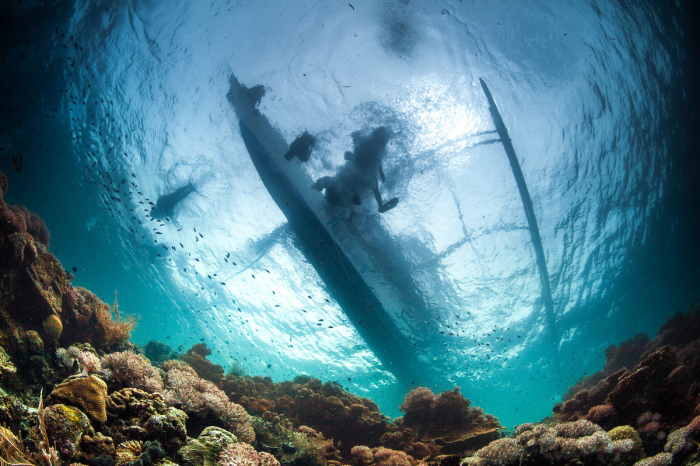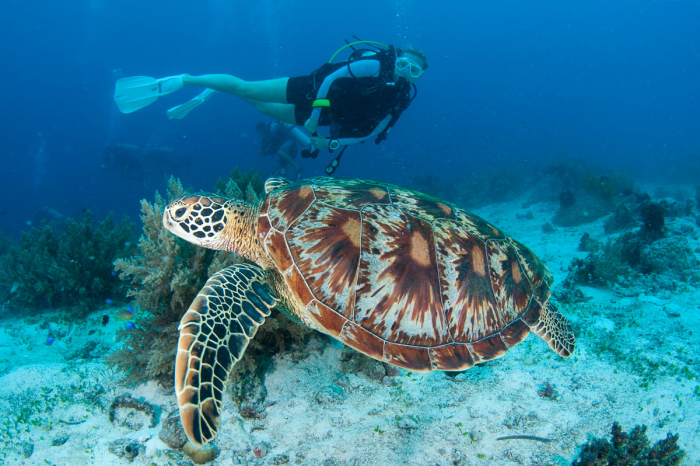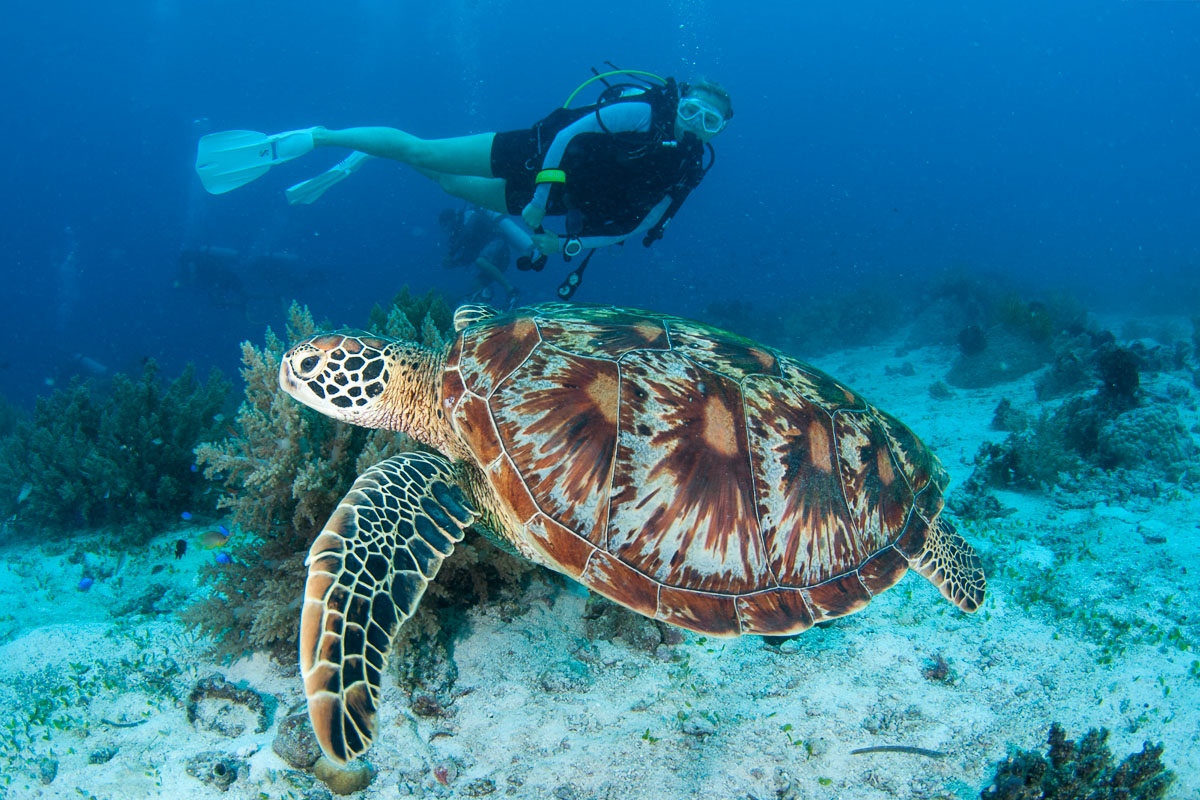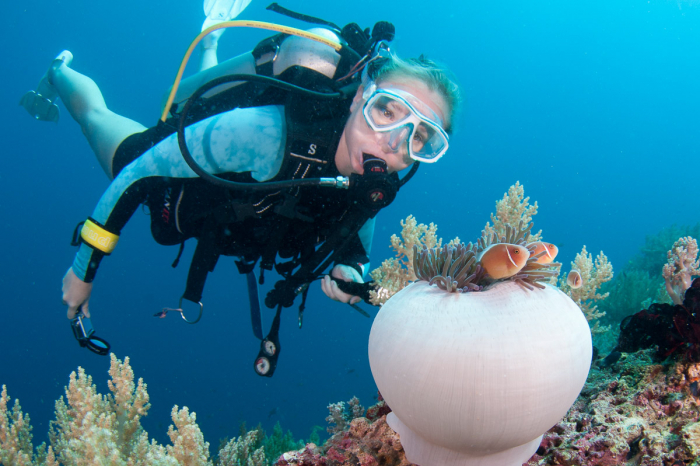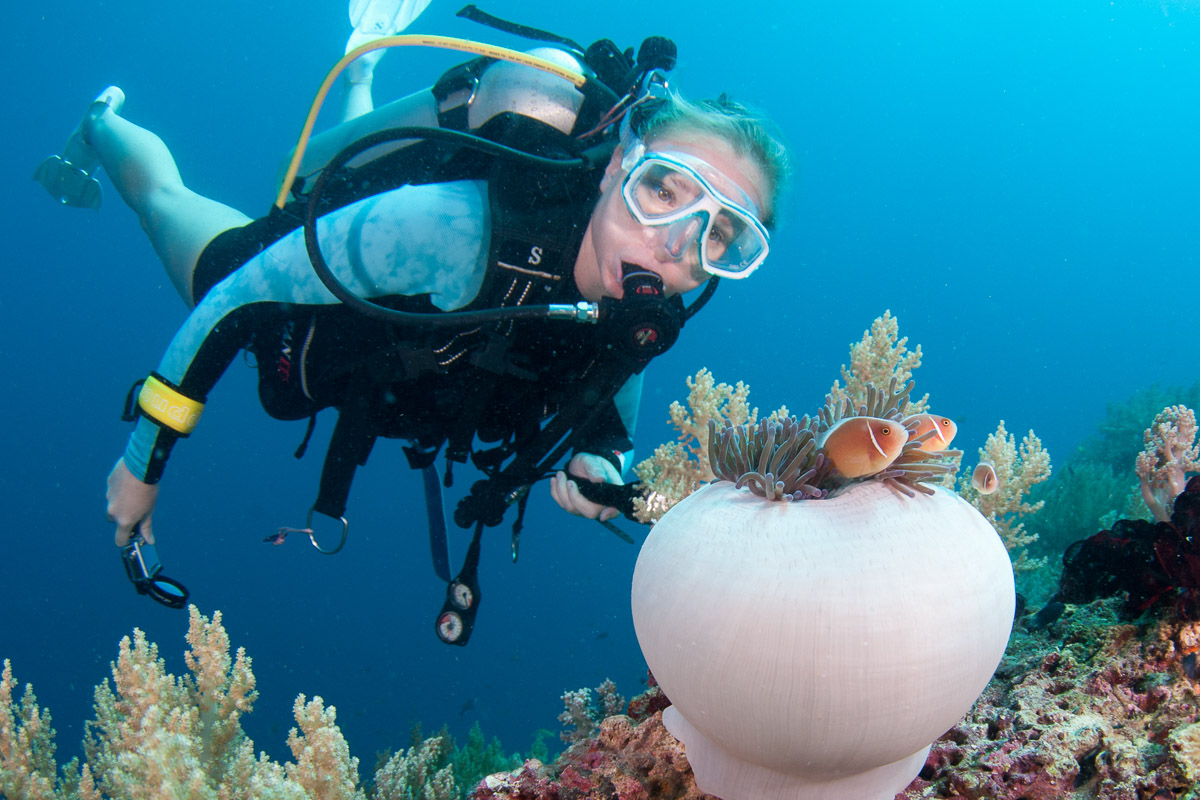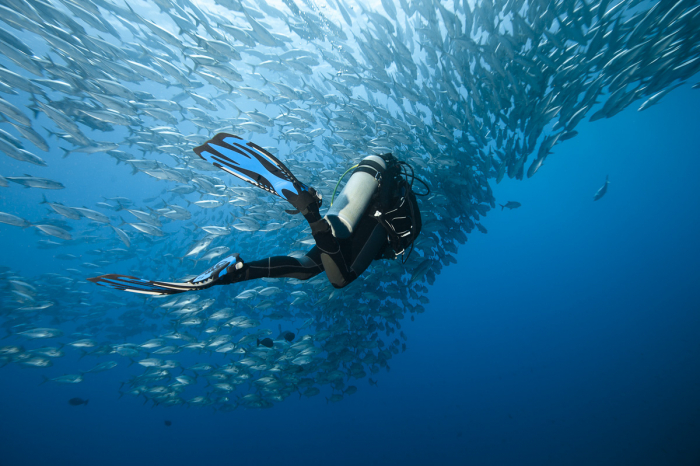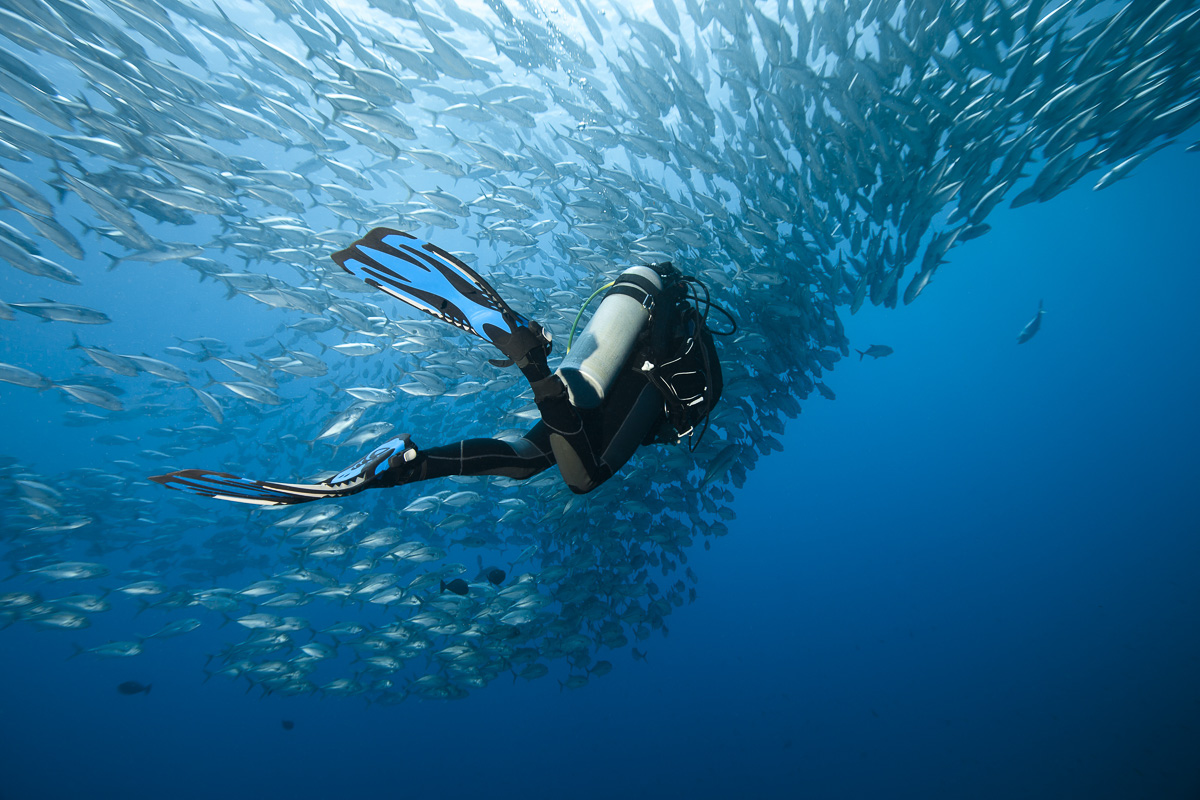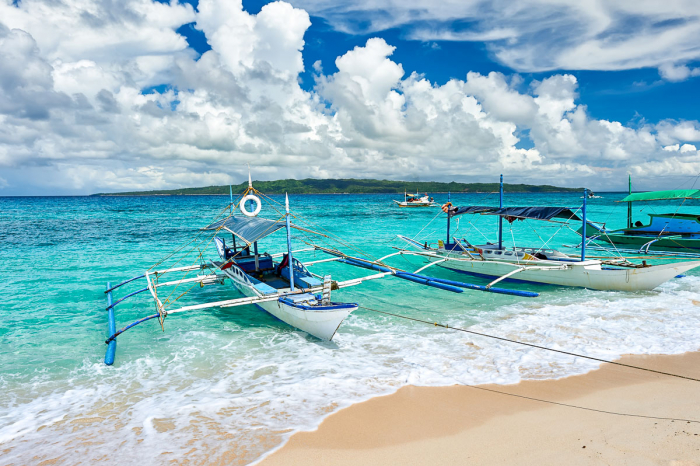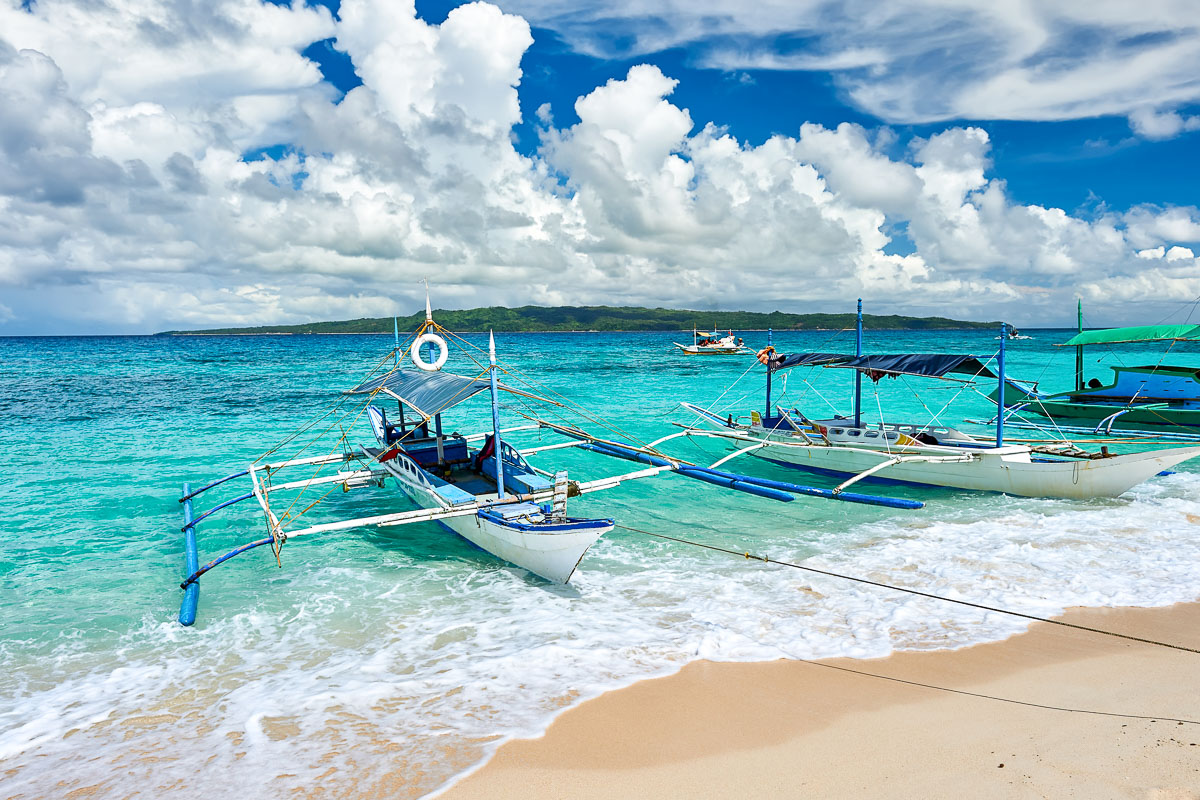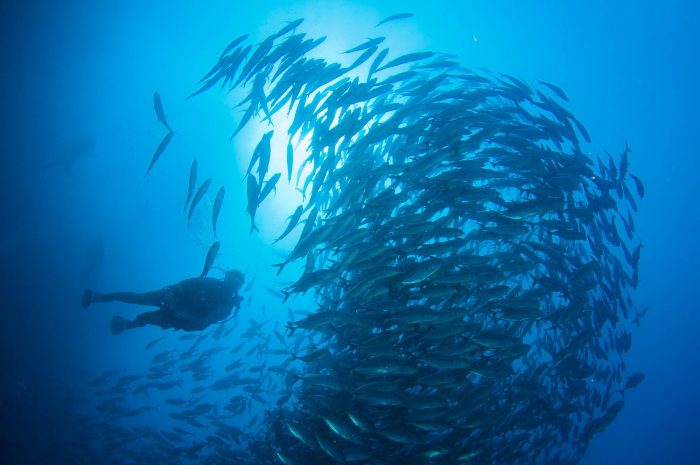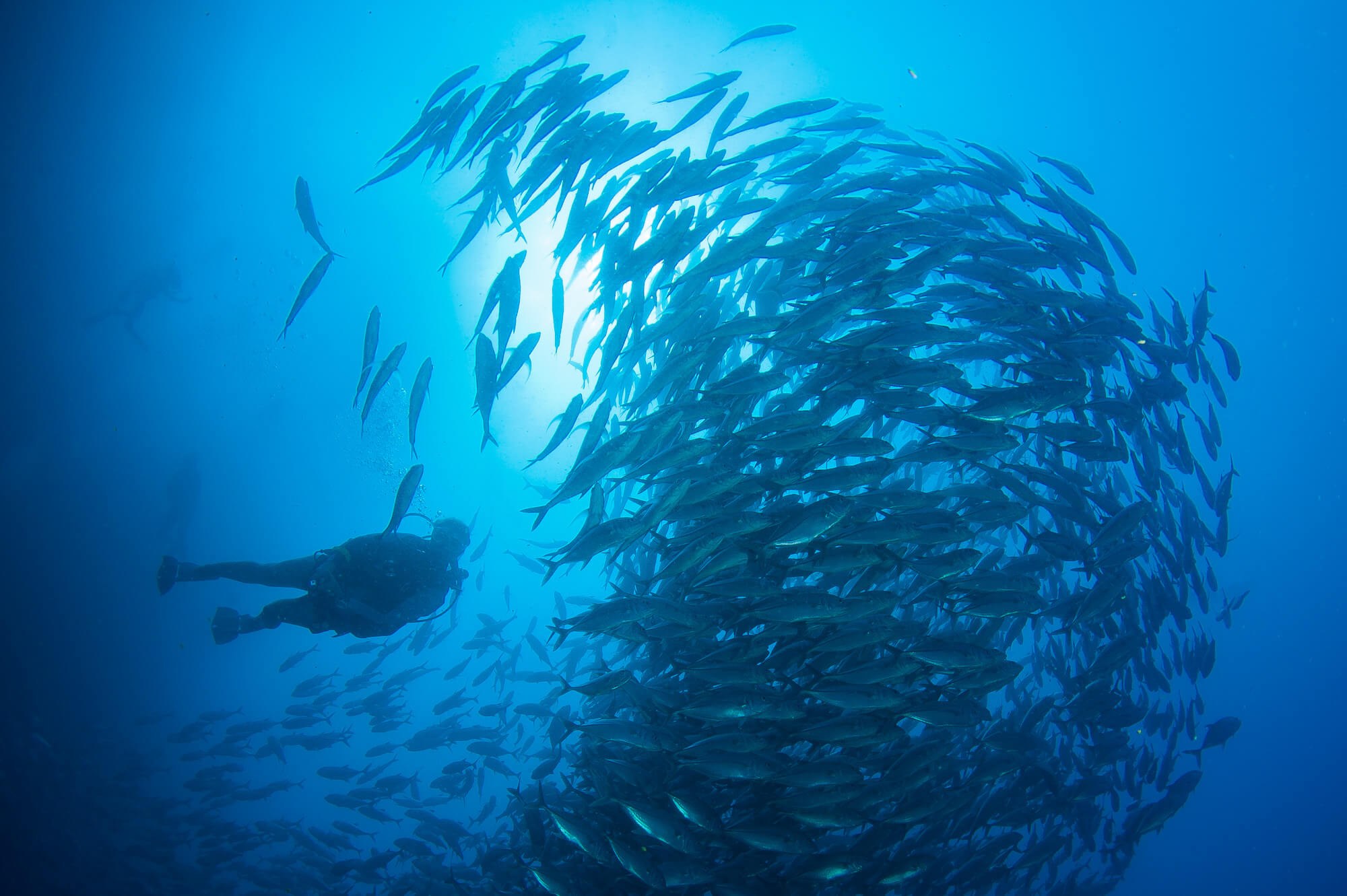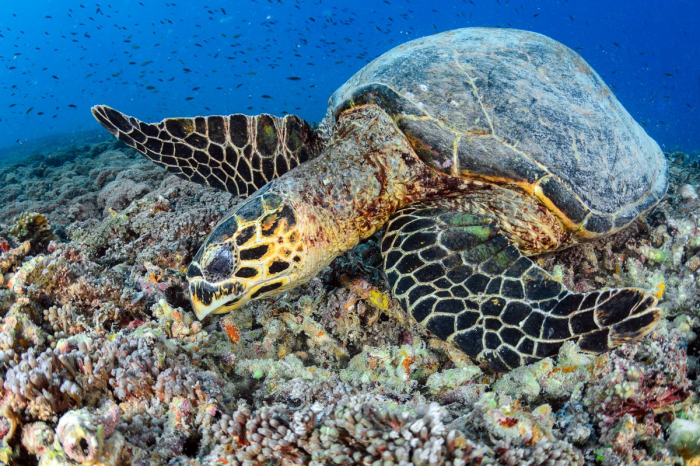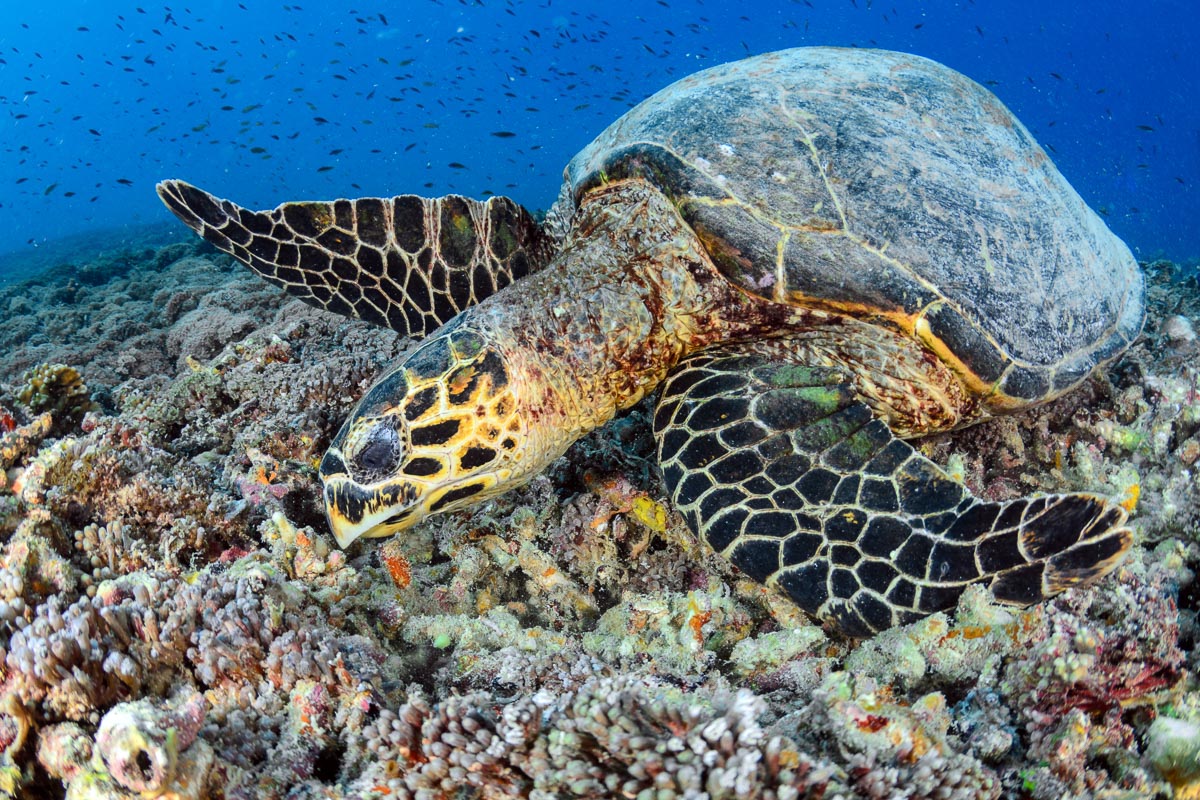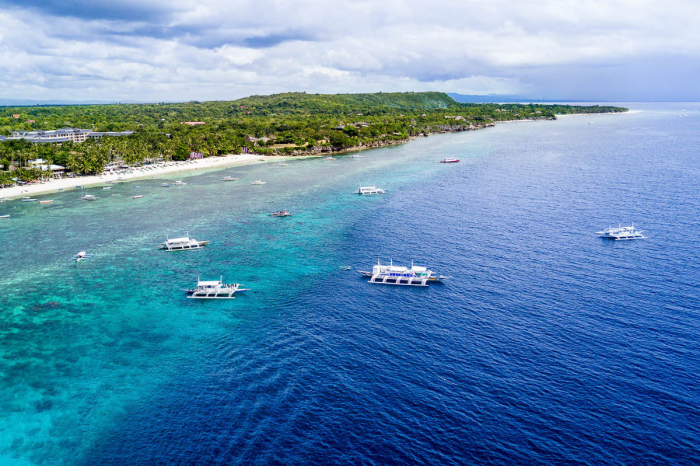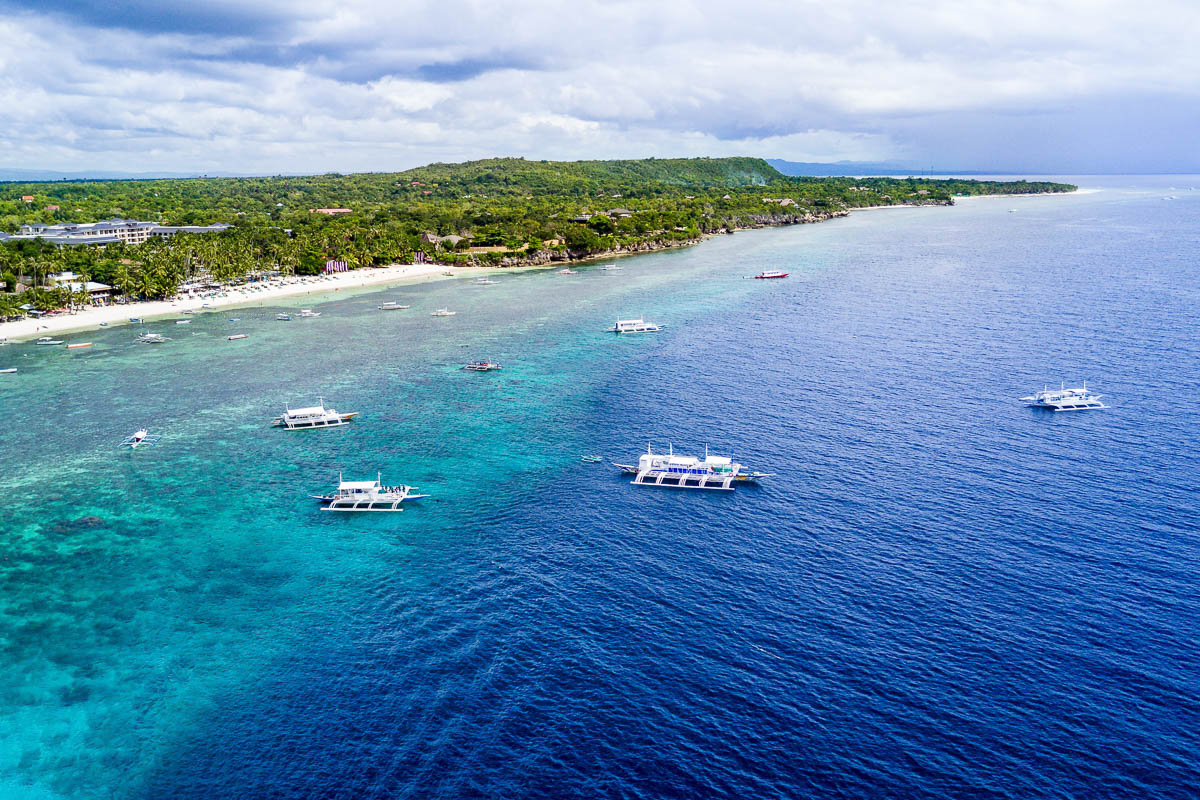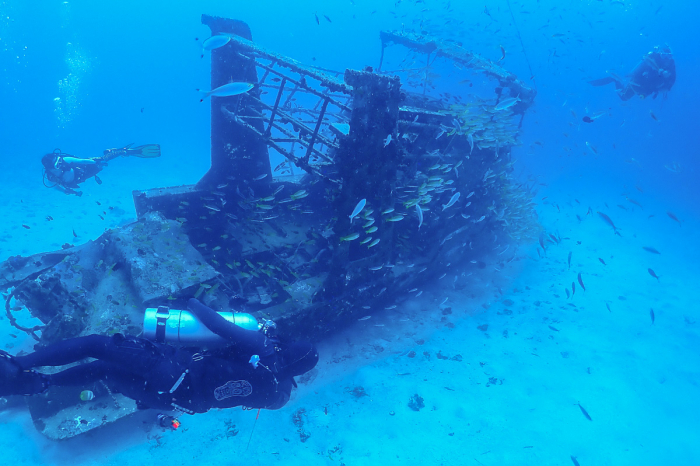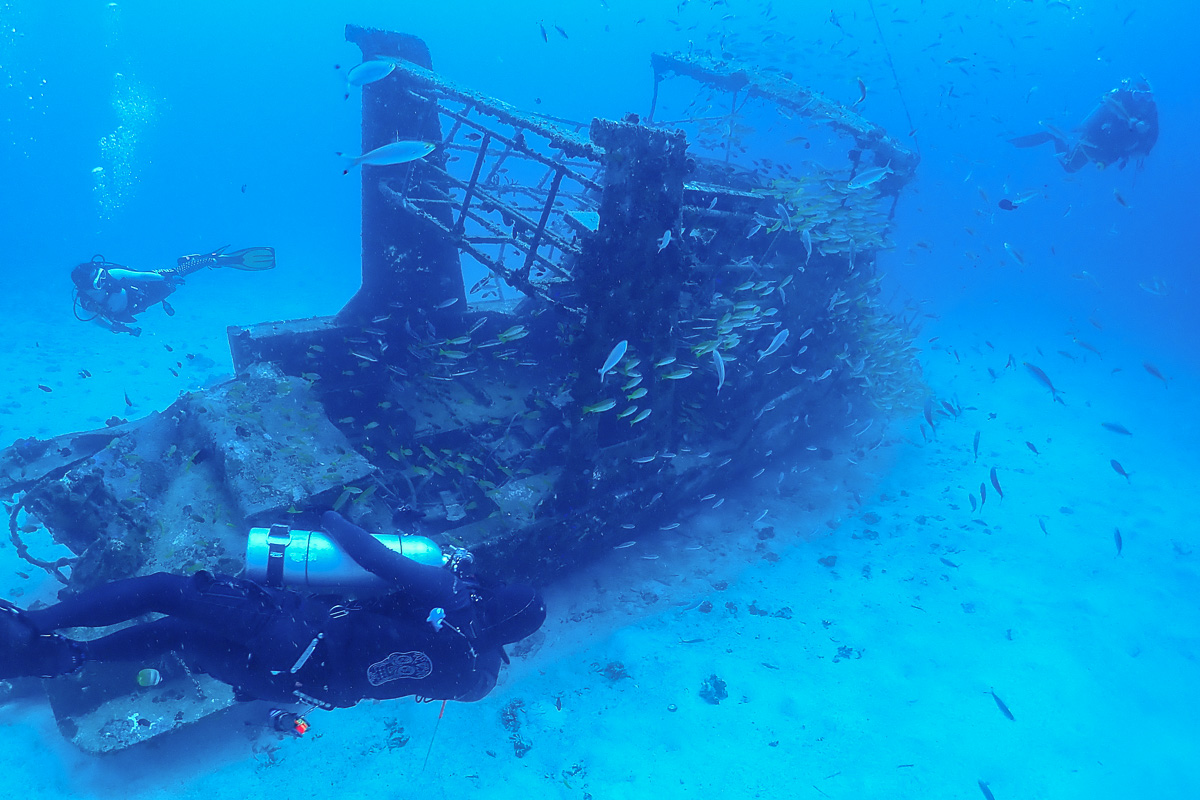 Diving Environment
Type
Reef and muck diving
Level
Beginner to Experienced
Diving Season
Year round, although best conditions fall between December and April
Top tips

Whether you are snorkeling or diving, a morning trip to Balicasag island is a guaranteed highlight
Head inland on your diving off-day for some of the Philippines' most unique sights on Bohol
Ken's Place is a great spot for craft beer, whiskey and a game of pool
Include a visit to the tarsier sanctuary during your trip for a guaranteed chance to spot this endangered species
About Alona and Panglao Island
Alona is located on the small island of Panglao which in turn is connected by bridge to the larger Bohol. Located right in the heart of the Visayas, Alona is an accessible destination for those willing to spend some time traveling across Bohol, while also providing easy access to other nearby locations such as Siquijor, Dauin, Camiguin and further east to Leyte.
A few days of Alona beach diving will likely be enough to see the best this spot has to offer, so we recommend combining your trip with other diving locations or land based adventures. Between diving and taking in the colourful nightlife, there's plenty to do and see. Panoramic rice terraces, jumping into rock cave pools, visiting numerous waterfalls and paying a visit to the tarsier sanctuaries are all worth your time when on holiday in Alona. Plus, with Cebu your main entry and exit to the country, Malapascua and Moalboal are easy connections and worthy additions to your trip to the Visayas.
How to get to Alona
Resorts will be very happy to assist guests with their journey to Alona but for the adventurous types we suggest the following:

After arriving in Cebu airport, head over to the Cebu Port Authority – a 30 minute taxi ride is easiest. From there, take a fast craft to Tagbilaran City on Bohol. There are 3 fast ferry companies to choose from; Weesam Express and 2Go from Pier 4 and Oceanjet from Pier 1. The journey time to Tagbilaran City is 2 hours and ticket prices vary between 1st class, indoors with air conditioning, and 2nd class with covered benches on deck.
Once at Tagbilaran City, there are a couple of transport options to Alona; a tricycle, the Philippine version of a rickshaw being the cheapest but necessitation some negotiation on price; alternatively there are air-conditioned vans looking for your business at more of a premium. Some of the resorts are based along the pedestrian-only beachfront som once at Alona, ask your driver for help with bags.
Where to stay in Alona Beach
As a major tourist destination for both non-diving and diving tourists, Alona has plenty of different accommodation to offer, from small hometsays to big resorts. Most are close to the beaches but there are also other options on the coast road around Panglao away from the busier areas. Alona beach dive shops normally work in conjunction with particular hotels and can assist with bookings. There are also several companies that offer both diving and accommodation. The dive centers in Alona beach typically aren't as pricey as many other destinations in the Philippines, so it's a great base for those traveling on a budget.

Dive seasons and weather
Peak season runs from November to May with the busiest times around Chinese New Year and Christmas. With the low season between June and October, you'll get the benefit of quieter beaches, near empty dive boats and cheaper prices, but the nightlife and bars will have lost their buzz.
As ever in the Philippines, the tourist seasons coincide with the weather, with the best falling between December and April, and the potential of passing typhoons between May and November. However, the weather in this part of the tropics is generally very good and any bad weather usually lasts just a few days.
---