Evolution Dive Resort
Tripadvisor Traveler Rating
265 reviews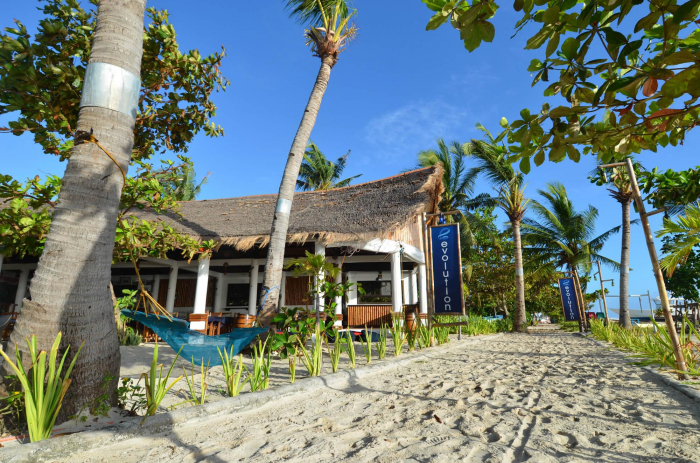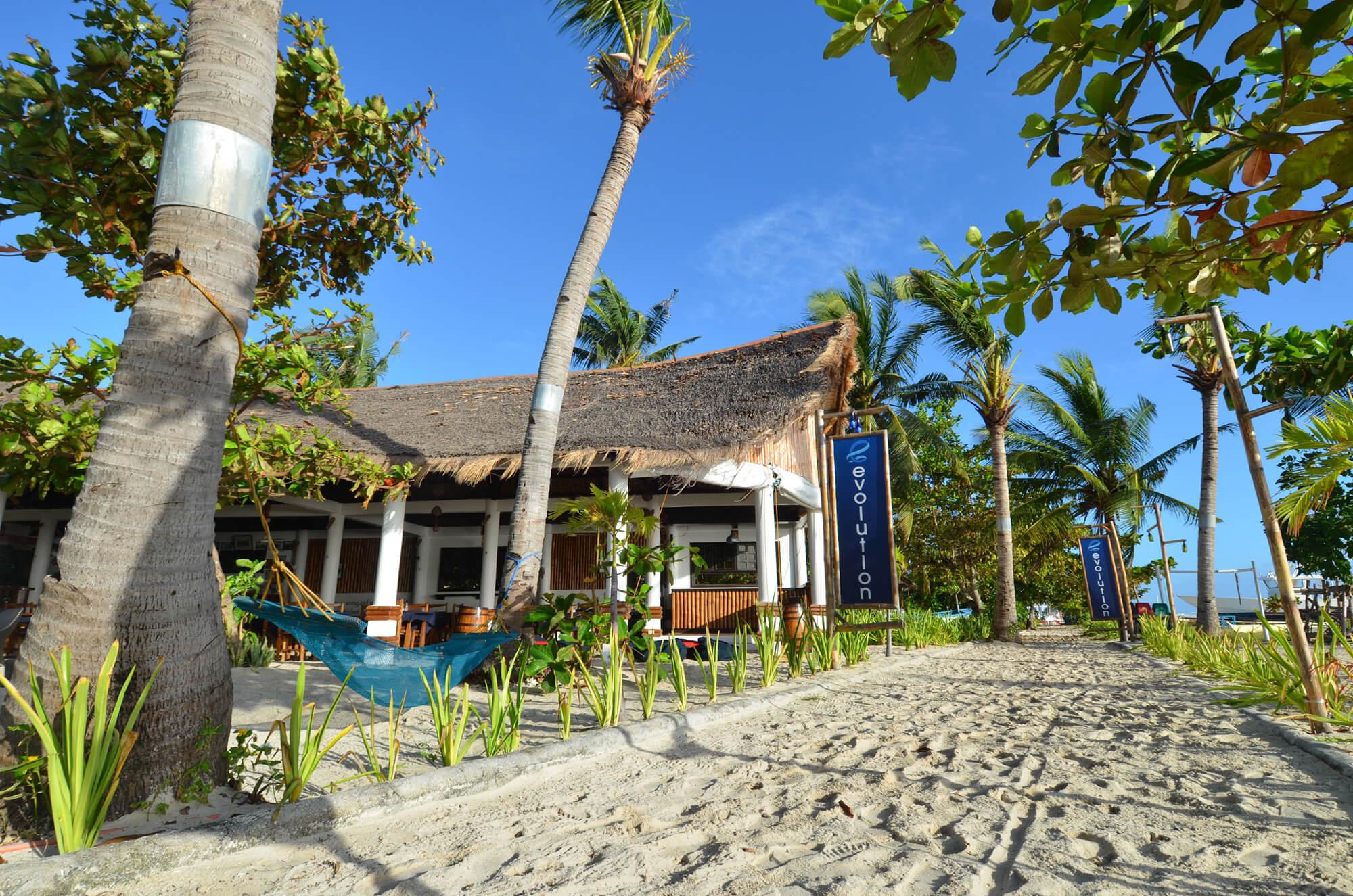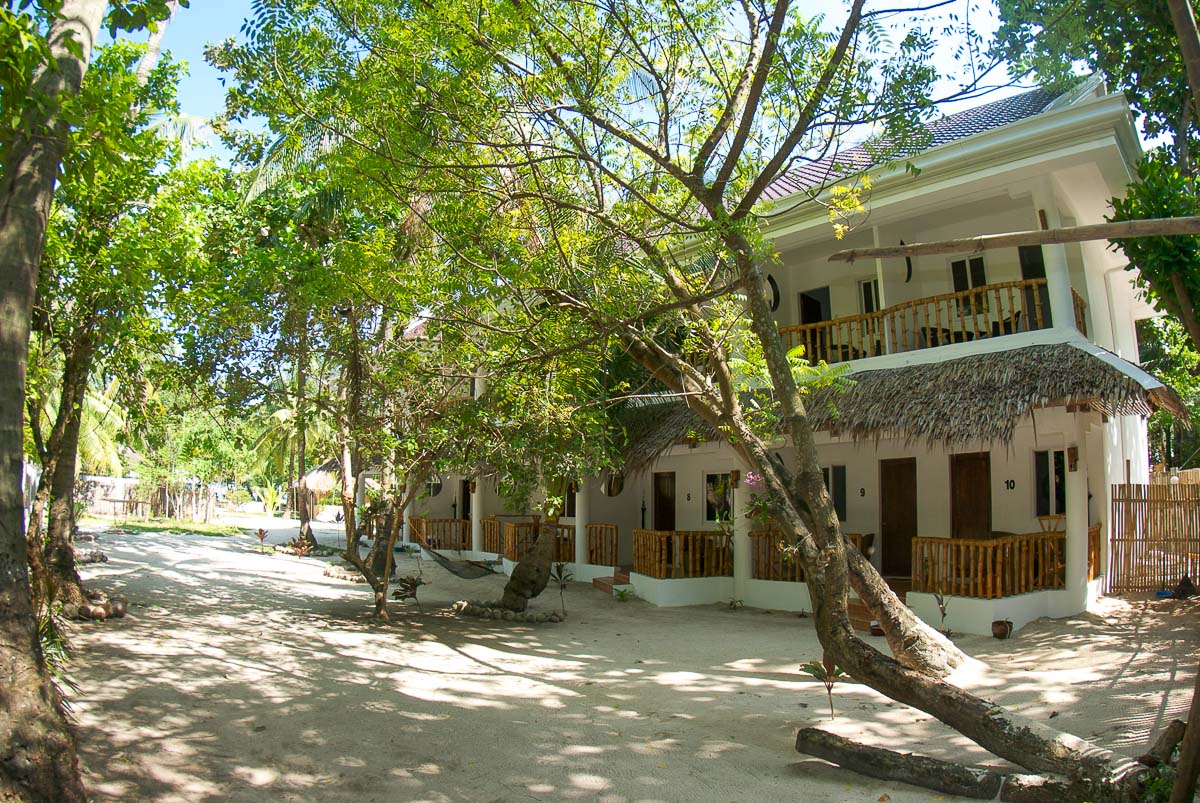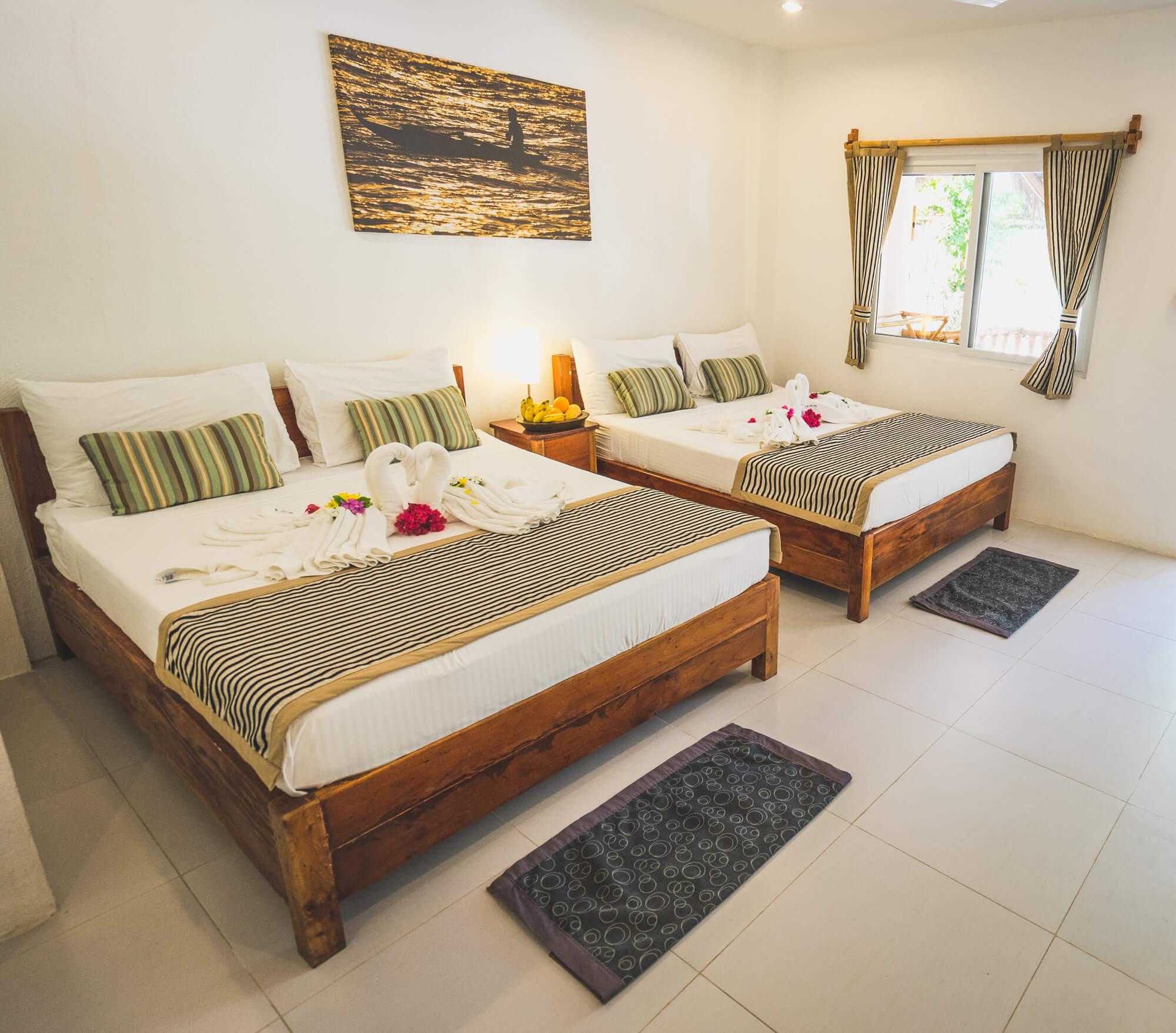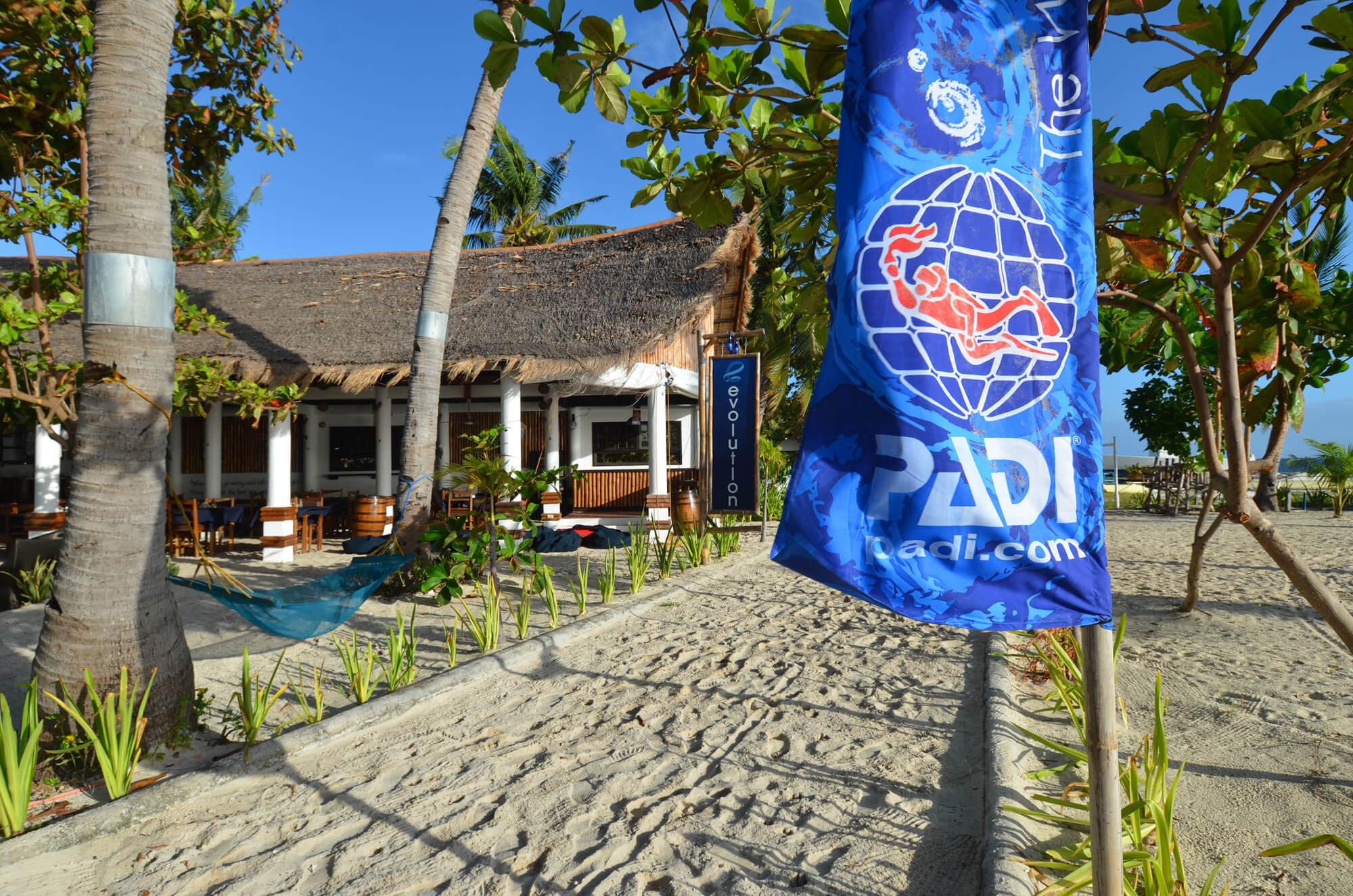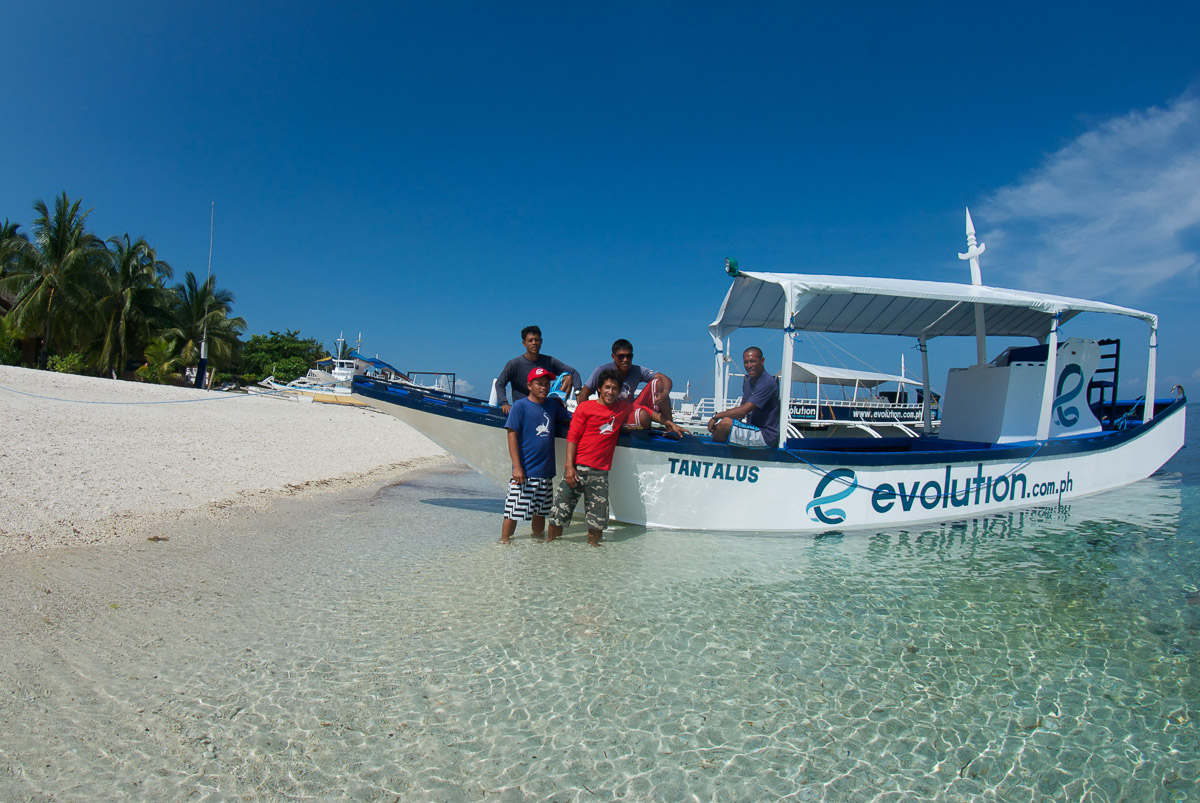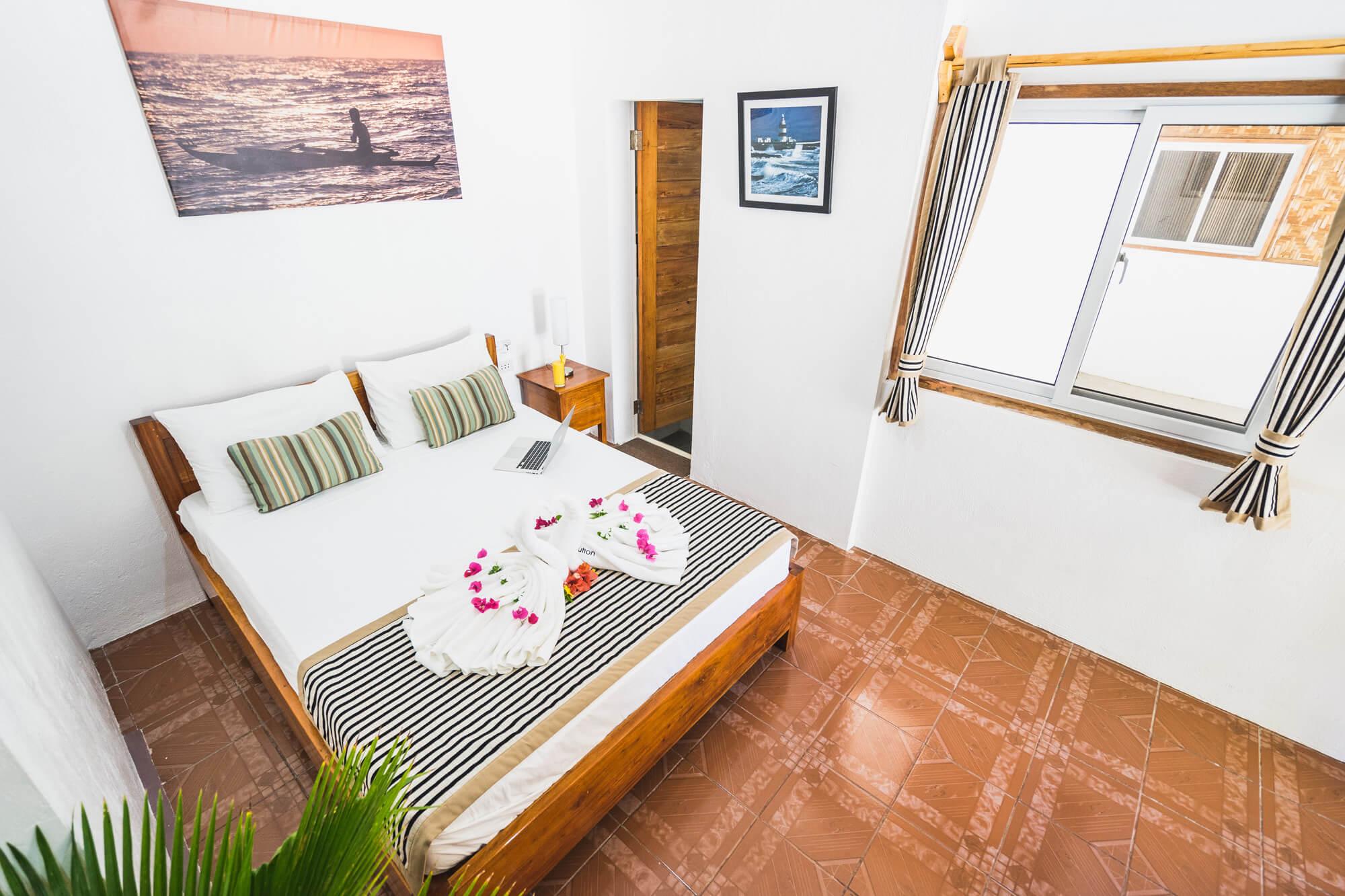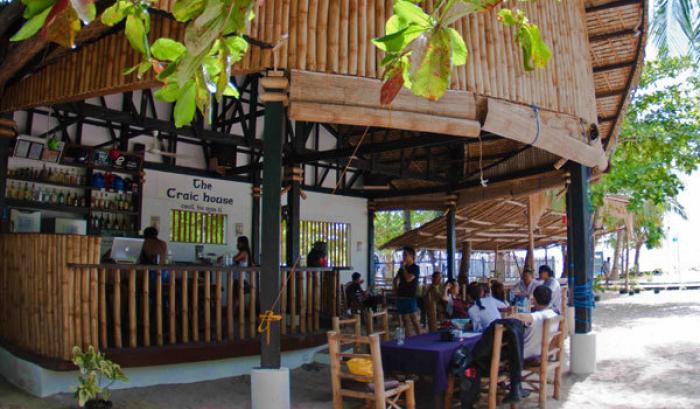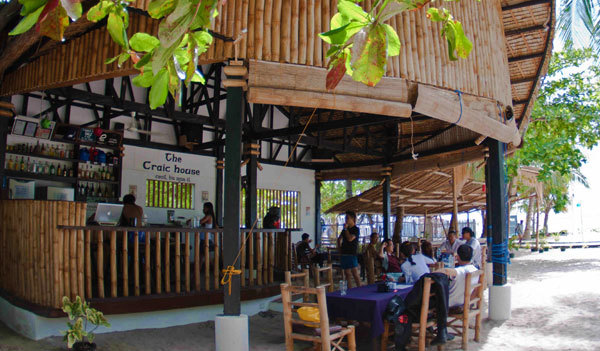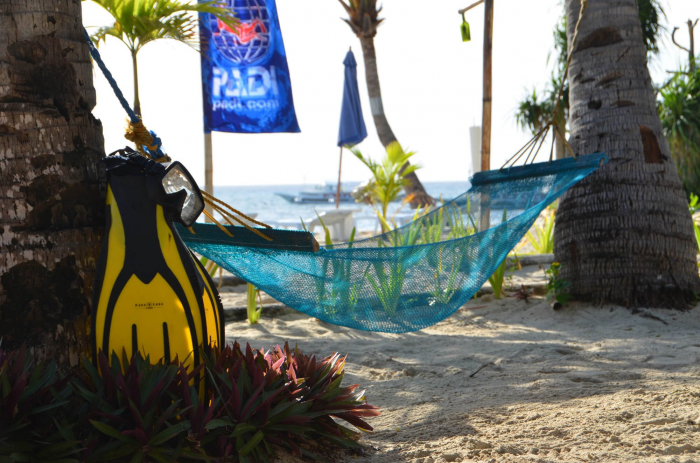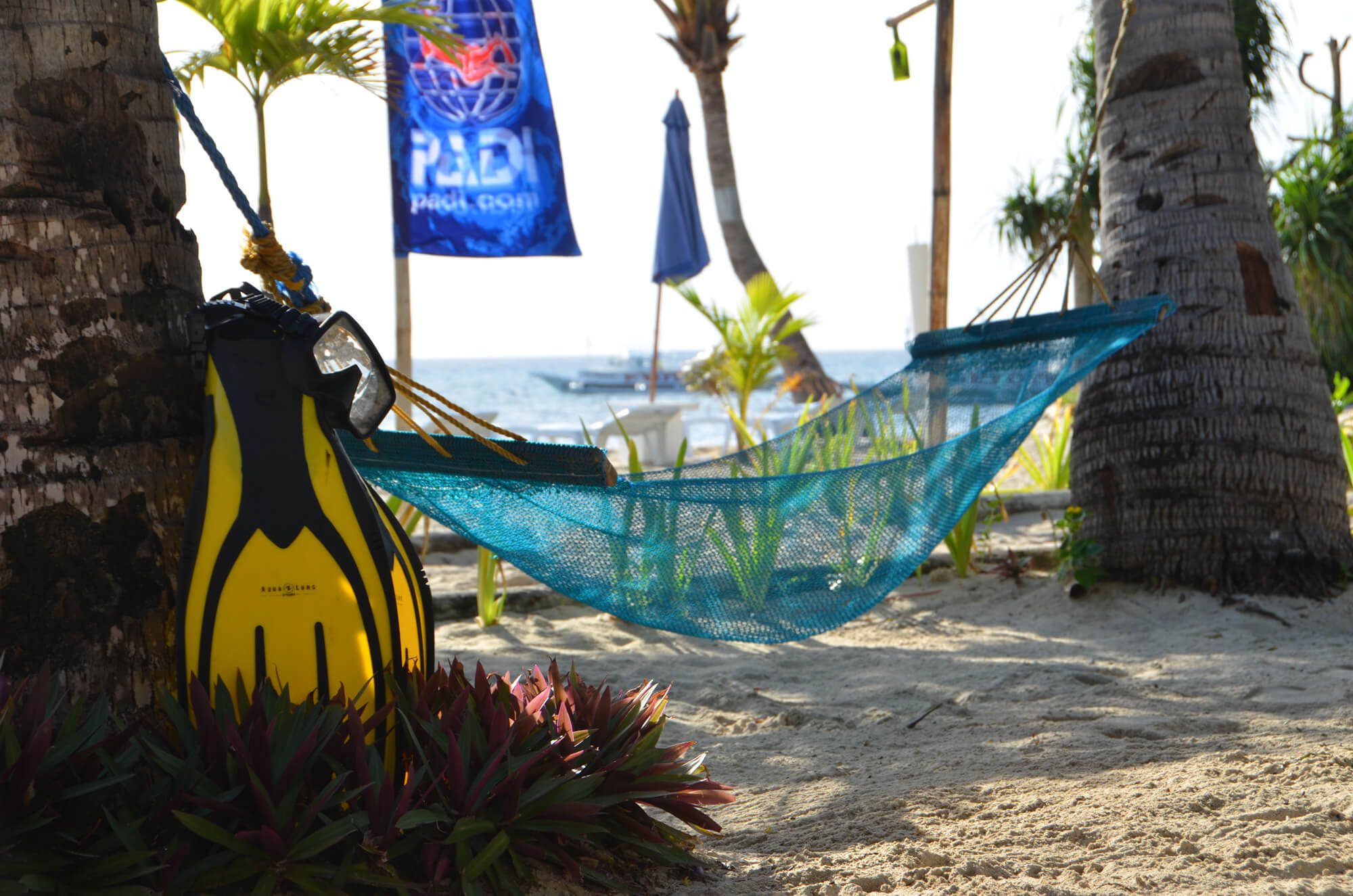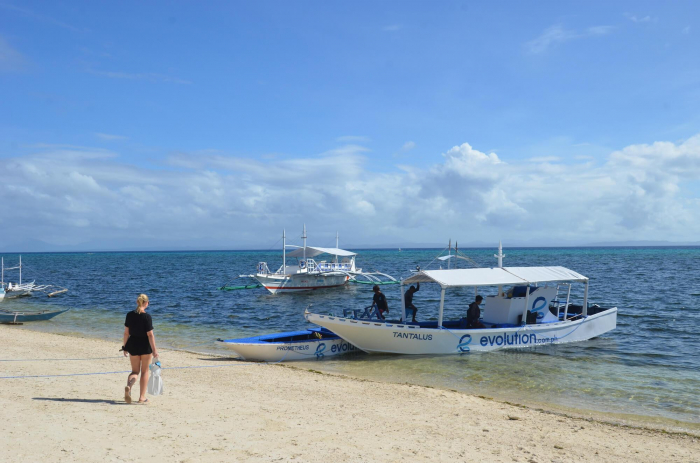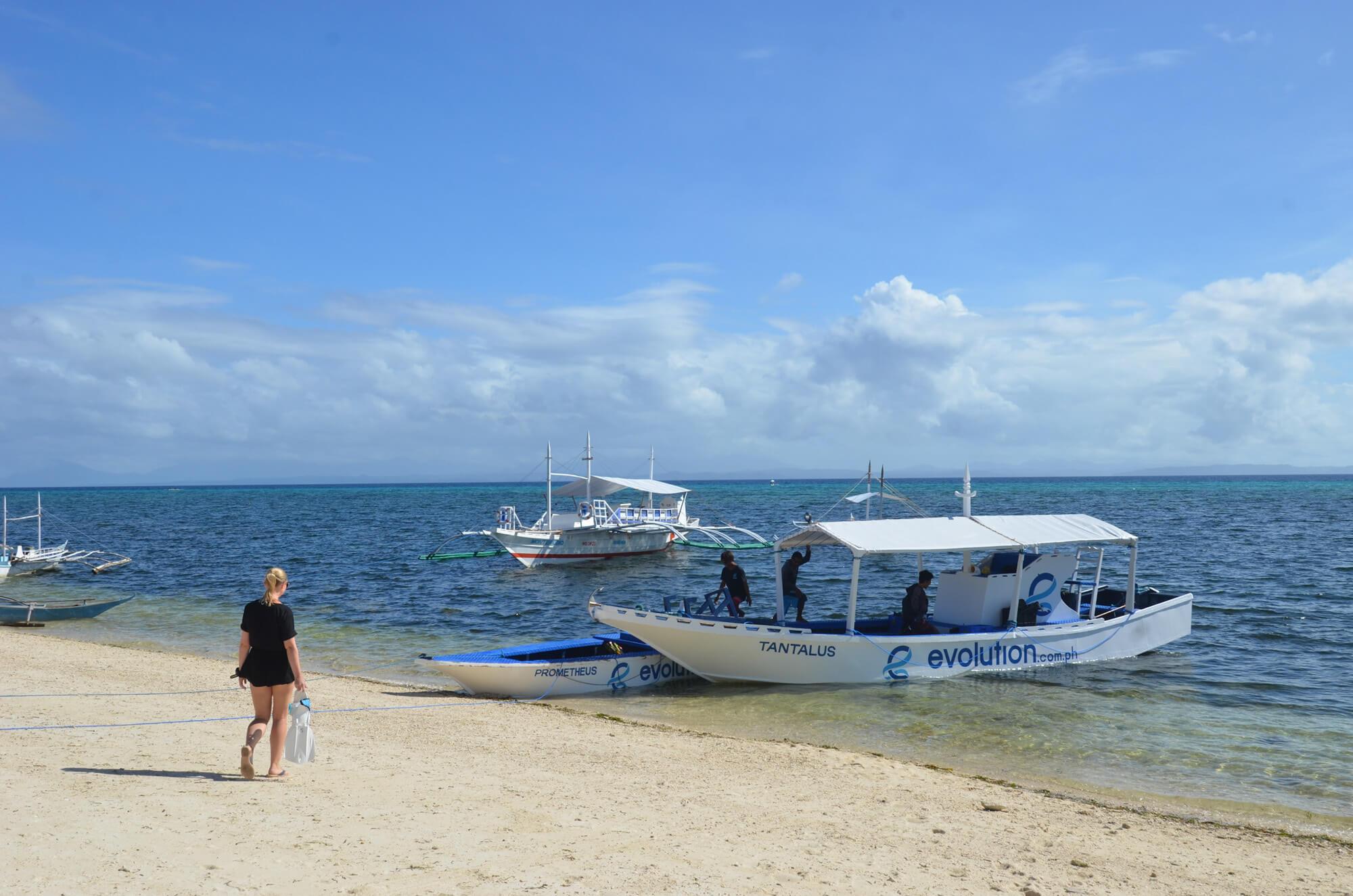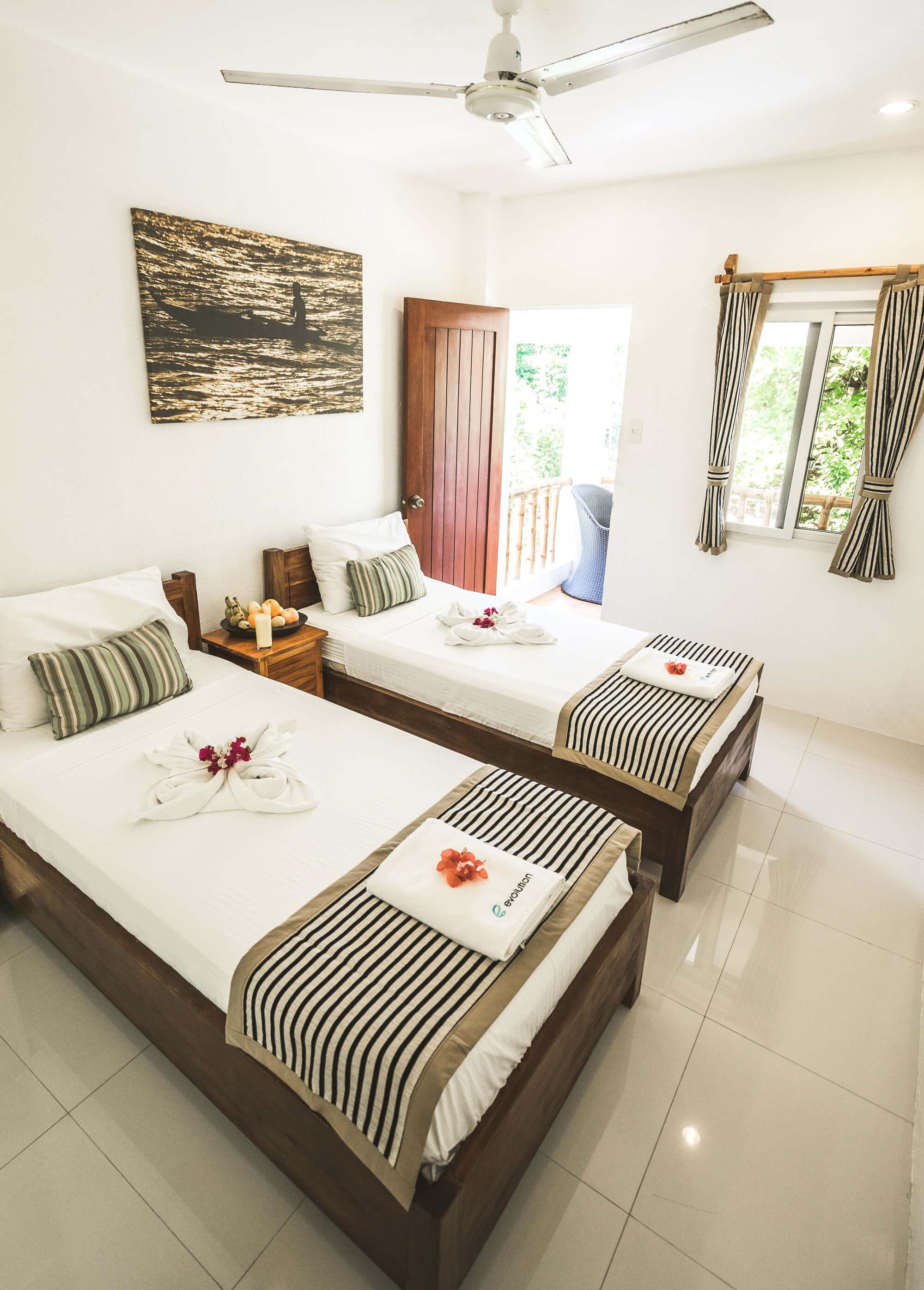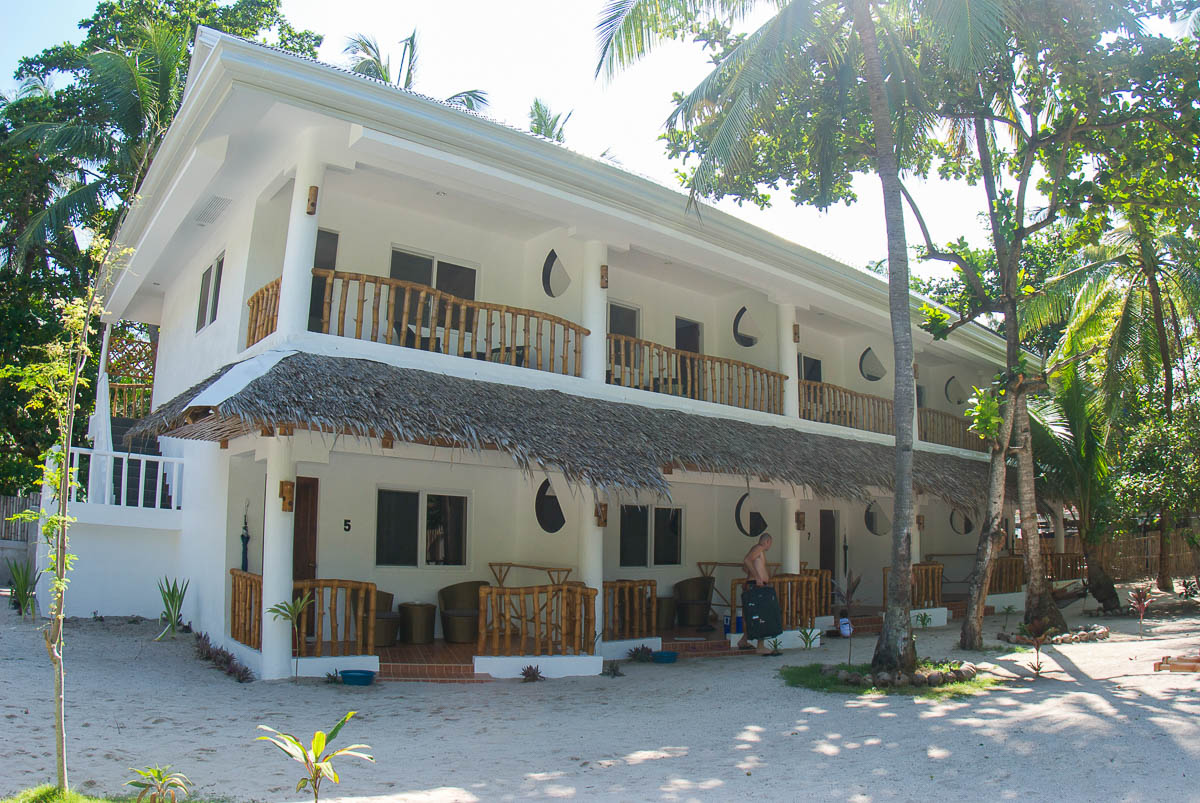 Overview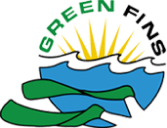 Green Fins Top 10 Member
Green Fins Top 10 Member
This resort is committed to sustainable practices. Staying here helps protecting the oceans and our natural world. Learn more
Once-in-a-lifetime encounters with rare thresher sharks at Monad Shoal
Great for beginners, technical divers and everyone in between
Leading environmentally-friendly business on the island
Evolution is a small, friendly beachfront dive resort on the beautiful island of Malapascua - one of the Philippines' best all-round dive destinations. As a leading environmentally-friendly business, this sociable dive resort is perfect for eco-conscious divers. With an award-winning dive centre, modern rooms, a white-sand beach, and a fantastic Irish pub restaurant, Evolution delivers the whole package to guests seeking relaxation, adventure and incredible diving with rare thresher sharks.
---
Rooms
---
Amenities
---
About
About Evolution Dive Resort
Situated on the gorgeous beachfront of Malapascua's Bounty Beach, Evolution is a small and friendly, owner-operated dive resort that provides everything you'd ever need for an amazing dive getaway. Owned and run by two divers who fell in love with the Philippines and its diving, this superb resort offers top quality dive training and incredible marine life encounters. With comfortable rooms just steps from the beachfront, an Irish pub restaurant, and friendly, personal service, your Malapascua holiday will be something to treasure. Plus, Evolution not only offers the holiday of a lifetime, it also assures an eco-friendly experience as one of the leading sustainable tourism resorts on Malapascua.
The owners' shared passion for outstanding dive facilities, service and training are at the heart of the Evolution ethos. Combine this with excellent tec diving, daily thresher shark dives, epic wreck diving and awesome macro critter hunting, and Evolution is perfect for divers of all skill levels and preferences. Being firm believers in sucking out the best life has to offer, Evolution has become a social melting pot for divers and non-divers alike.
Explore the resort
Evolution's 16 bright, charming rooms with air-conditioning or fan options are just steps from the golden white sand beach and turquoise ocean. The resort has one of the most highly-rated restaurants in the province – The Craic House – serving up delicious homemade dishes to tempt all palates, as well as a fine selection of vegetarian options. This fun, sociable beach restaurant is a new concept in the Philippines - an Irish pub with a hearty menu and an ever changing specials board. Using only the freshest local produce and the best imported ingredients available, guests enjoy a journey across the globe through a story of original dishes and flavours with a touch of local flair.
The pub's well-stocked bar is also the perfect socialising spot with powder-soft sand under your feet. Here, you'll enjoy cold beers and cocktails with staff and fellow divers after an incredible day diving stunning reefs, epic wrecks and unbelievable encounters with thresher sharks.
Progressive diving with Evolution
Evolution is a TDI 5-Star Instructor Training Facility and PADI 5-Star Resort. Equipment is maintained, replaced and upgraded constantly, and the passionate, experienced team guarantees everything is done to the highest European standards. A full range of PADI courses are available, with an indoor classroom for learning in comfort. There's also top quality rental equipment, and certified divers have nitrox.
Evolution also has top-of-the-line technical diving facilities, including trimix and CCR rebreather diving. They offer tec rental equipment, helium, various tank sizes and also sidemount training and equipment. Plus, TDI tec diving courses from entry-level upwards are taught by expert instructors. Trips to Malapascua's best tec-friendly sites can also be arranged for certified divers.
Four dives a day from the well-equipped dive boat offer incredible variety. Daily early-morning trips to the world-famous Monad Shoal allows for epic thresher shark encounters. Local dive sites are also bucket list-worthy, including Bogtong Bato, Lapus Lapus, Chocolate Island and the mesmerising Gato Island. Kalanggaman Island is also a favourite, as well Evolution's house reef. Malapascua is also home to a few amazing shipwrecks that are perfect for both tec and recreational divers, including the Dona Marylin, the Mogami Maru - also known as the 'Pioneer' - the Oakita Maru - known as the 'Tapilon' - and finally, the Cebu Pioneer.
---
Top tips
You'll have to wake up early to catch the thresher sharks at Monad Shoal, but the dawn start is worth it!
Don't miss out on a dive trip to Gato Island with its incredible shark-filled swim throughs, caves and macro critters.
Evolution is one of the best dive centres in Asia to complete technical dive training, from nitrox all the way to trimix instructor courses.
The awesome Craic House Irish pub and restaurant not only serves some of the best dishes on Malapascua, it also boasts an impressive playlist of more than 10,000 songs.
---
Diving
Diving in Malapascua
Diving in Malapascua offers one of the best all-round underwater experiences in Asia. With daily sightings of thresher sharks, Gato Island and its exciting swim-through, the nearby wrecks of the Dona Marilyn and Mogami Maru, and plenty of exceptional reef diving, divers are positively spoilt for choice. And with Malapascua's enticing range of beachfront dive centres and dive resorts, you have all the ingredients for an epic dive destination!
---
Resort checklist
Number of rooms
16
Official dive center rating
PADI 5 Star and TDI 5 Star IDC Dive Resort
Courses offered
Discover Scuba Diving, Open Water, Advanced Open Water, Rescue, Dive Master, Instructor, TDI technical diving courses up to Instructor
---