Scuba diving in
Dumaguete and Apo Island
Exciting muck diving and Apo Island's beautiful reefs in one of the Philippines' most beautiful locations
Highlights
One of the Philippines' best 'muck diving' locations
Search for rare species such as mimic octopus and hairy frogfish
Beautiful coral dives with plenty of turtles at nearby Apo Island
Just a short drive from nearby Dumaguete City Airport
Dauin and Dumaguete's incredible scenery - with dramatic volcanic black sand beaches and Mt Talinis looming in the background - is remarkable in itself. But it's what lies beneath the surface that attracts scuba divers. Dumaguete's fascinating inhabitants rival those of the 'muck diving' meccas of Lembeh and Anilao, and nearby Apo Island offers stunning reefs, turtles and sea snakes. With so much to offer, it's no wonder that this beautiful destination makes a perfect, quiet coastal retreat for divers.
Diving in Dumaguete and Apo Island
Exotic cuttlefish

Year round

Hairy Frogfish

Year round

Giant frogfish

Year round

Clown frogfish

Year round

Healthy corals

Year round

Plentiful reef life

Year round
Located in the southern Visayas, along the heel of Negros Island, the waters around Dauin and Dumaguete continually provide some of SE Asia's best encounters for critter-loving enthusiasts. Its gently sloping sand plains, dotted with coral patches, are home to the rare, the bizarre and the ugly. From yawning frogfish to camouflaged ghostpipefish, mating flamboyant cuttlefish to hunting coconut octopuses, Dumaguete is a dream location to start crossing off things on that diving bucket list. Other critter highlights include thorny and pygmy seahorses, exotic nudibranchs and flatworms, velvet ghostpipefish, Ambon scorpionfish and mating mandarinfish.
Apart from muck diving, nearby Apo island is surrounded by coral walls and bustling reefs, and makes a great day trip. Just 30 minutes on a traditional Filipino banca, divers visiting Apo Island can see large schools of jacks, plenty of turtles and the occasional roaming pelagic, a testament to the conservation efforts that have protected these reefs for so long. Keep an eye out for the volcanic gases bubbling up through the sand - it is not every day you can say you have dived a geothermal vent.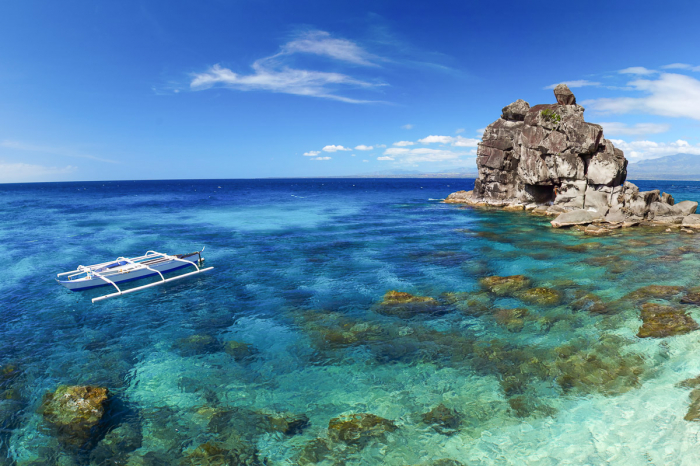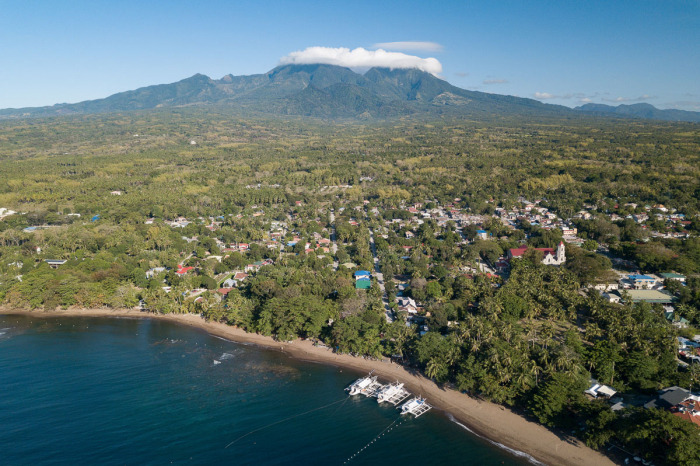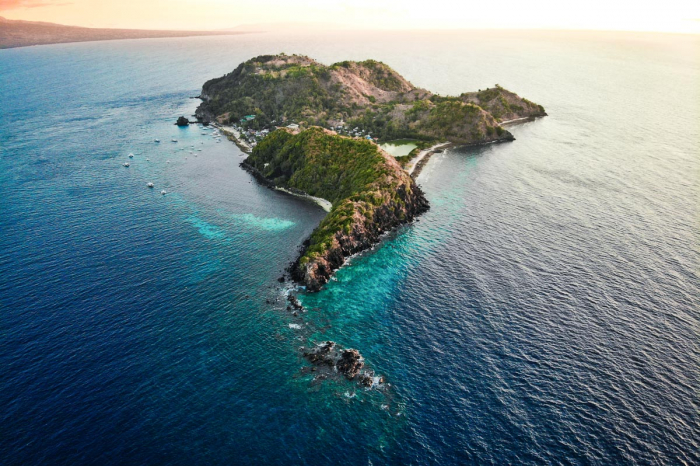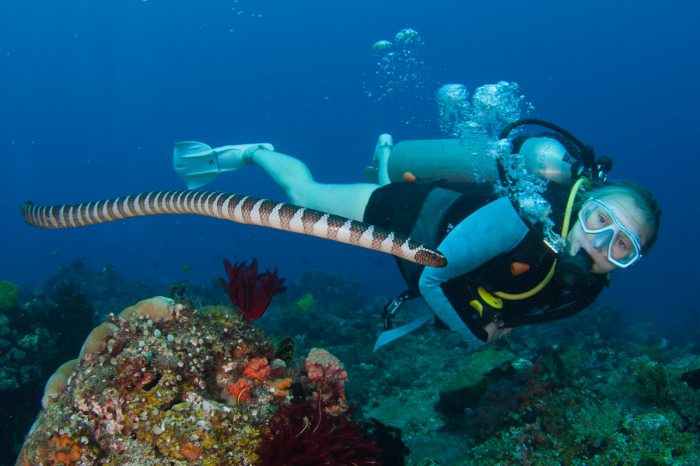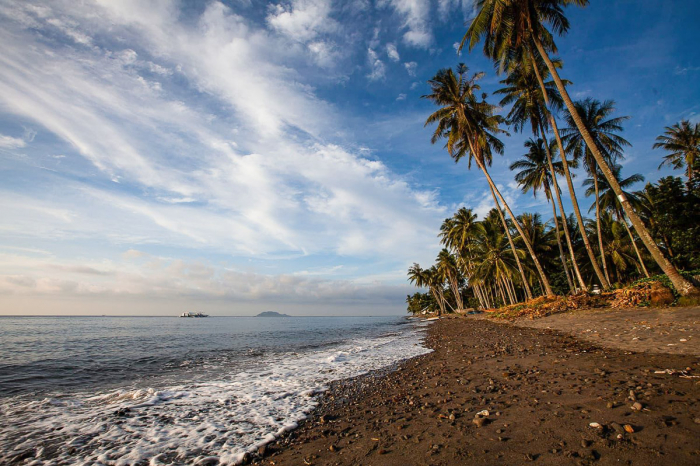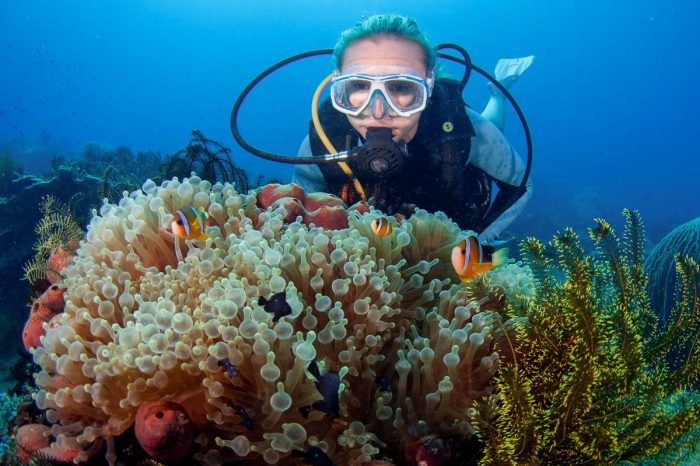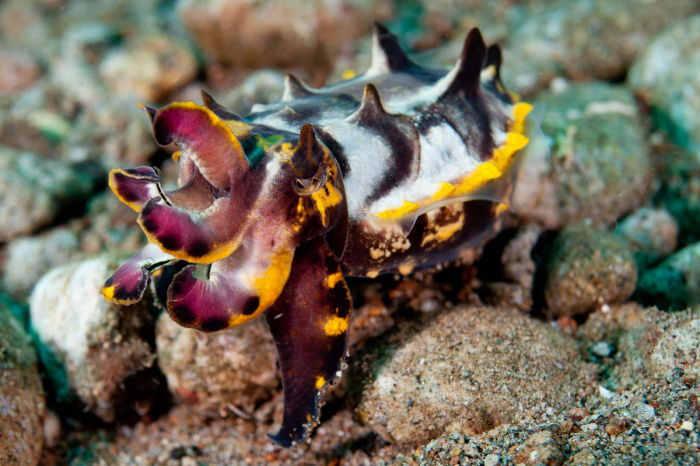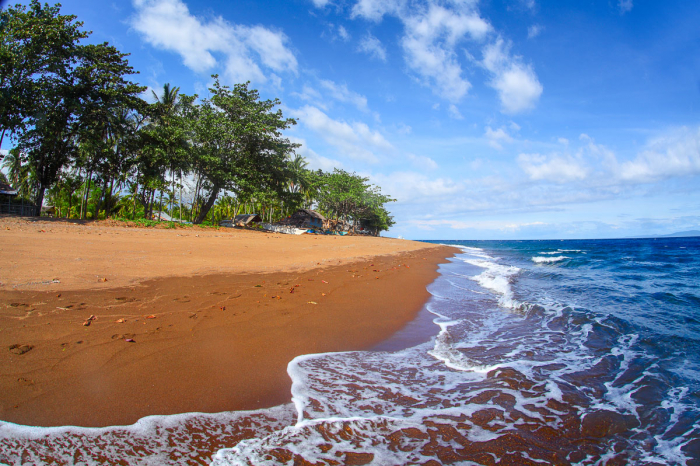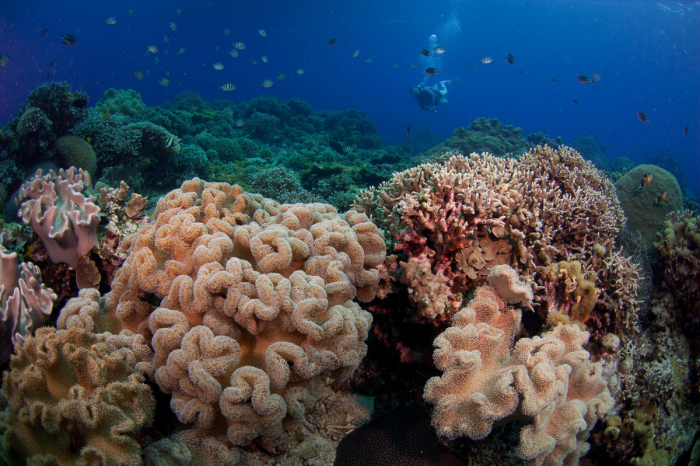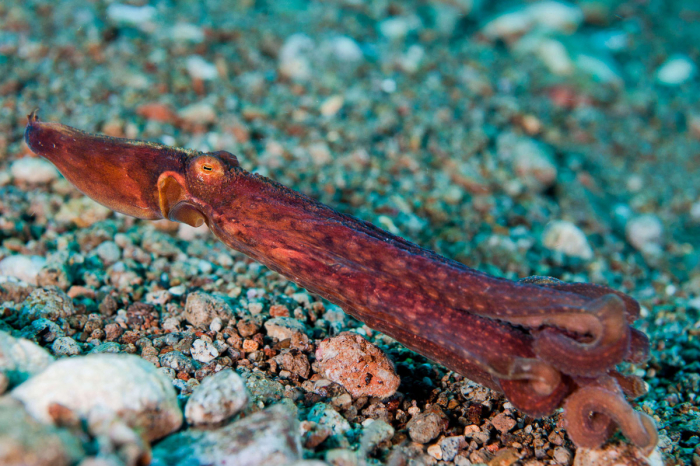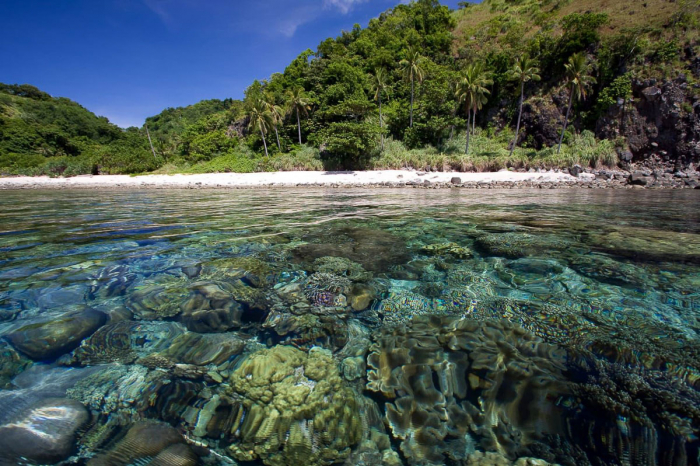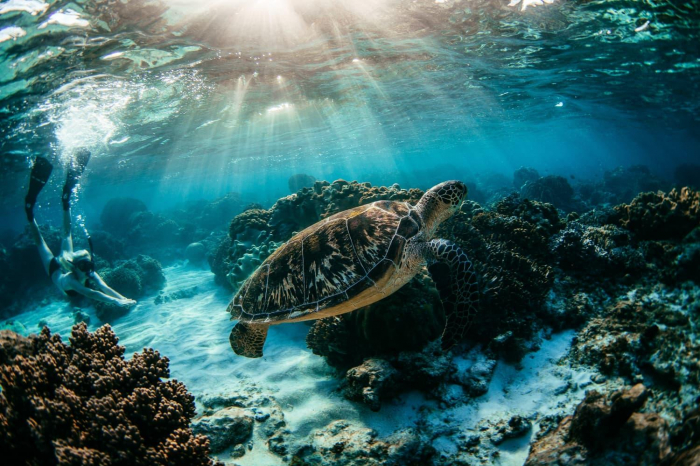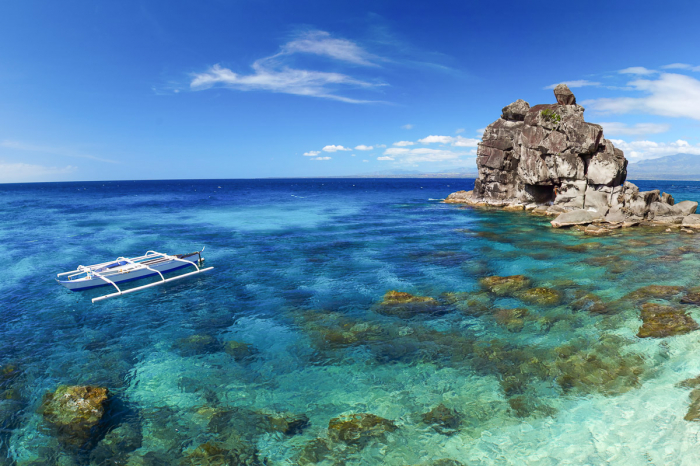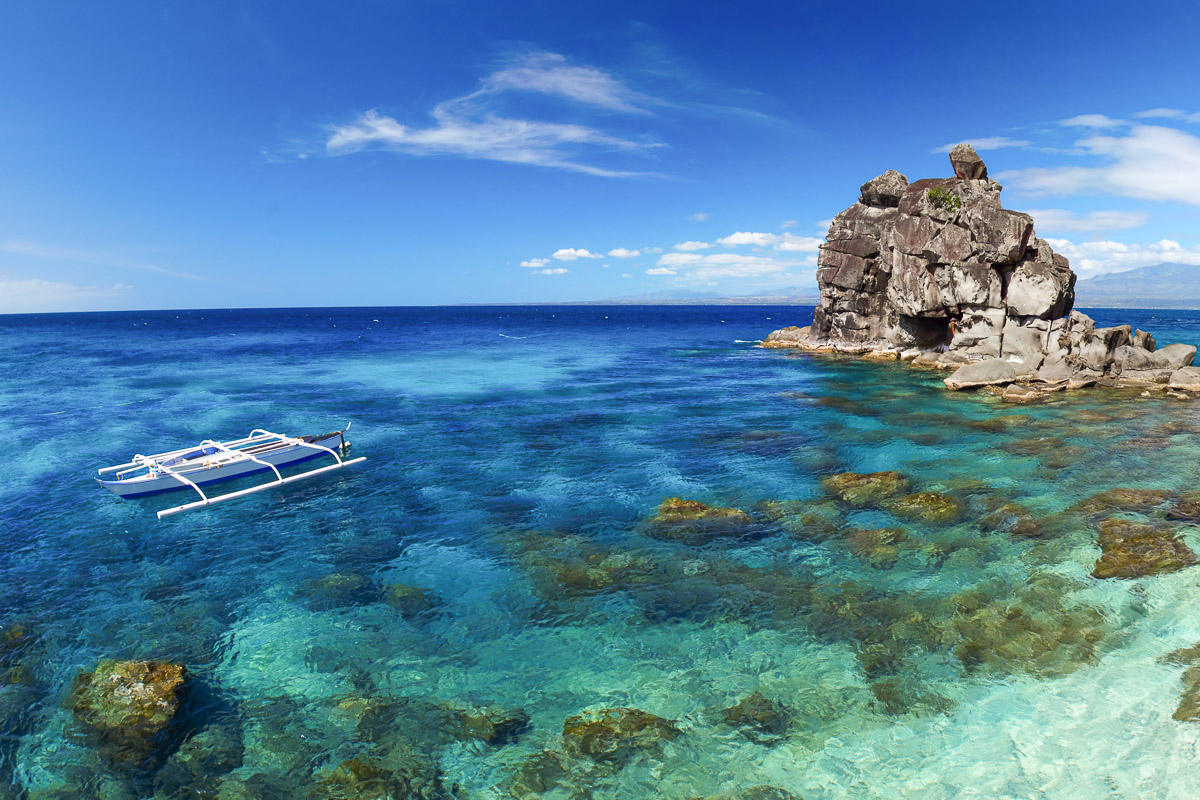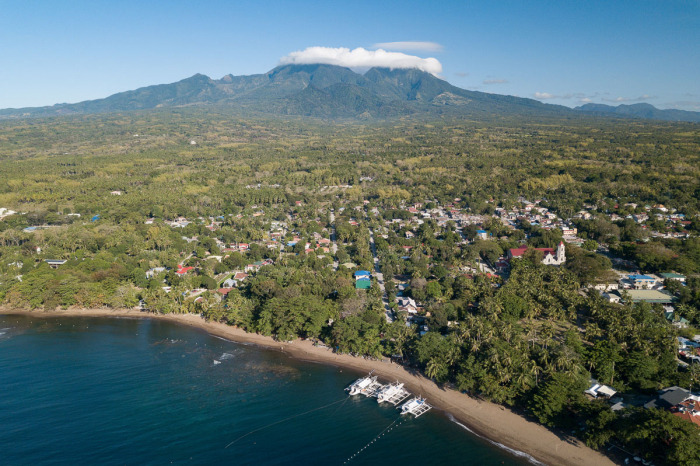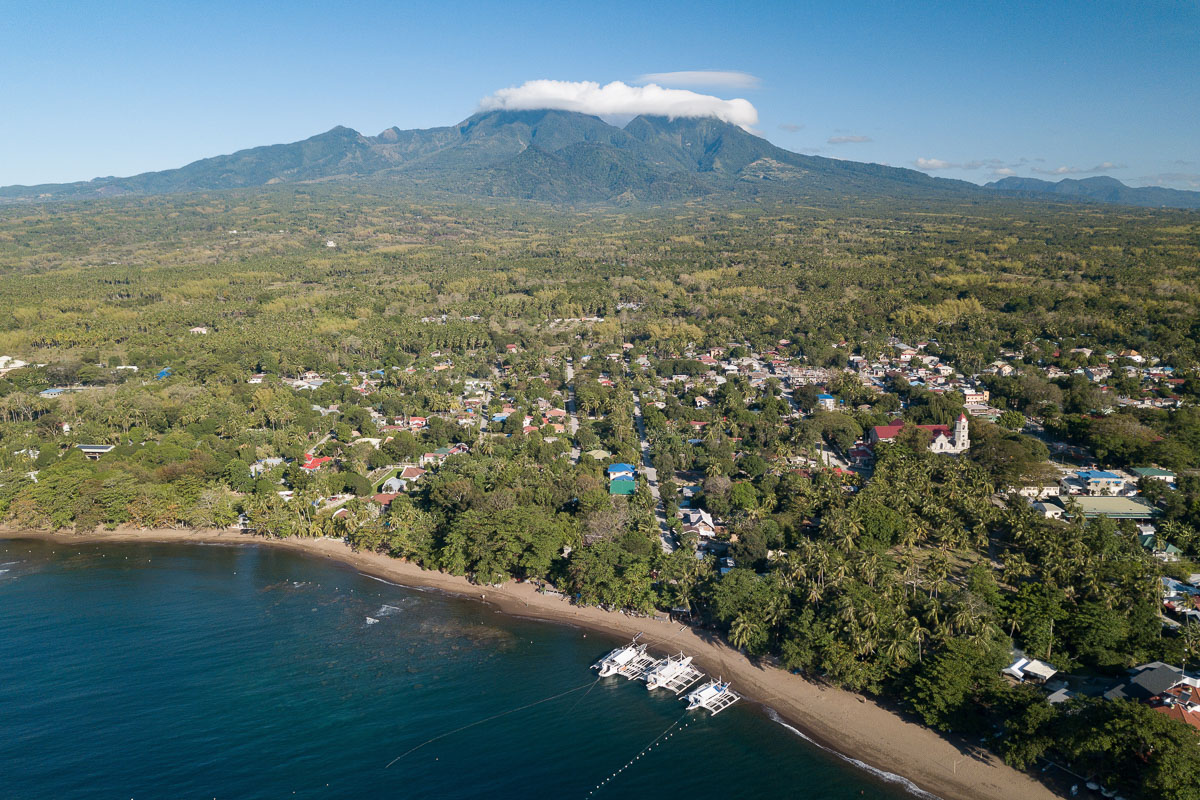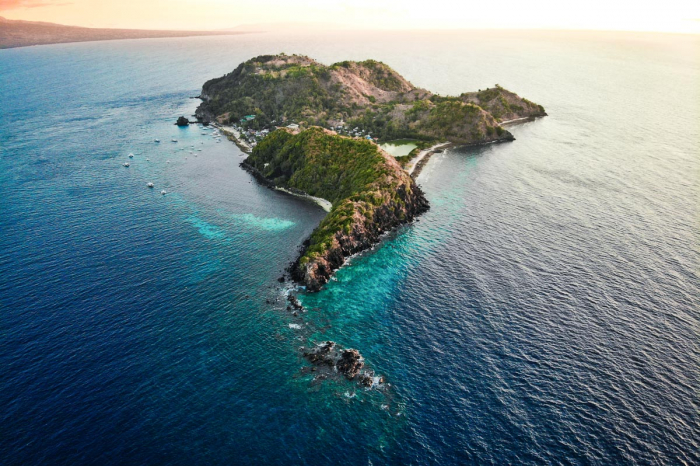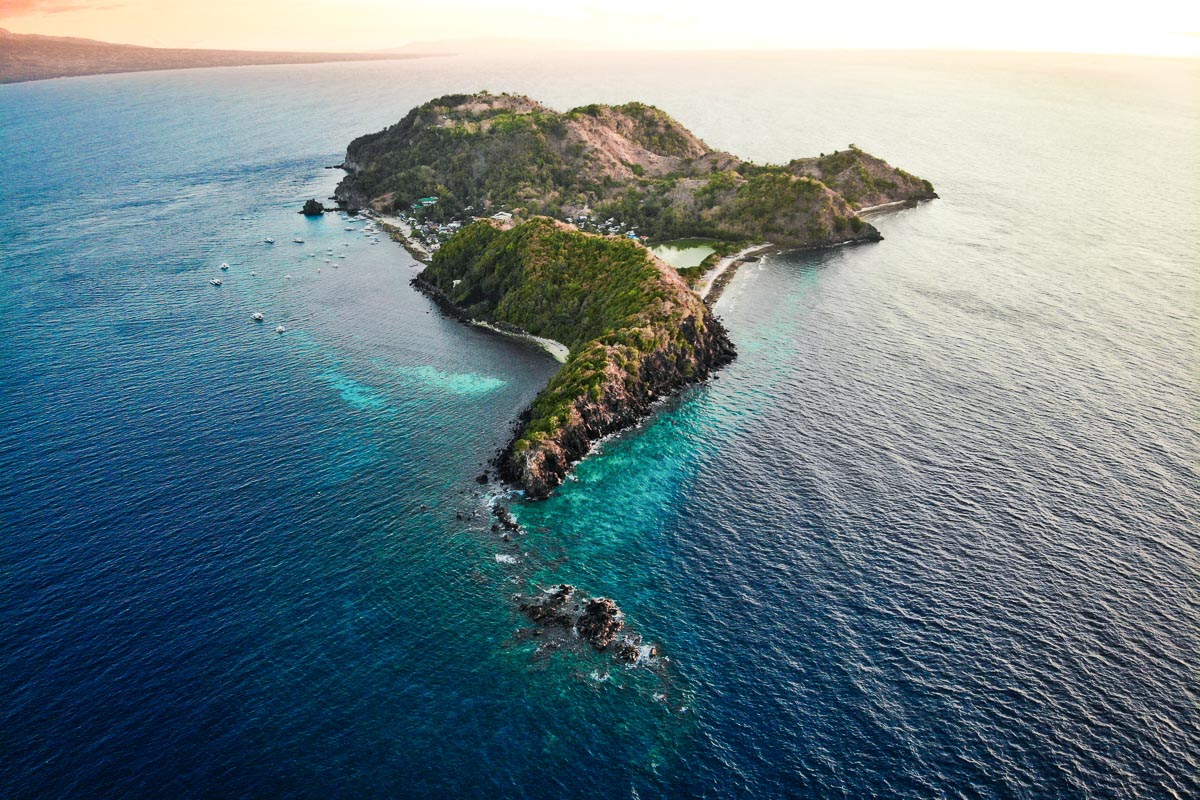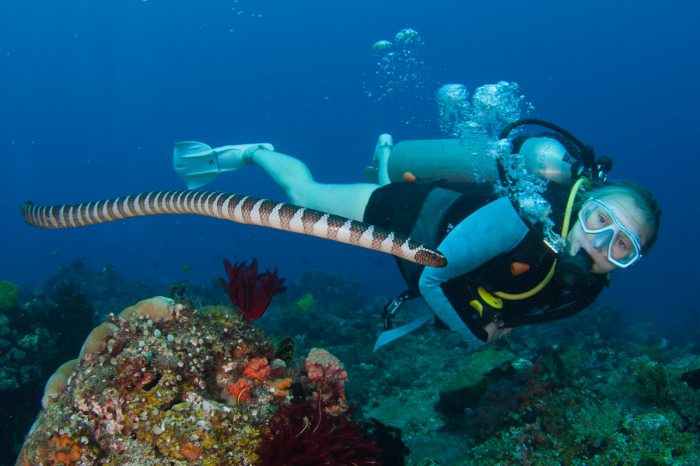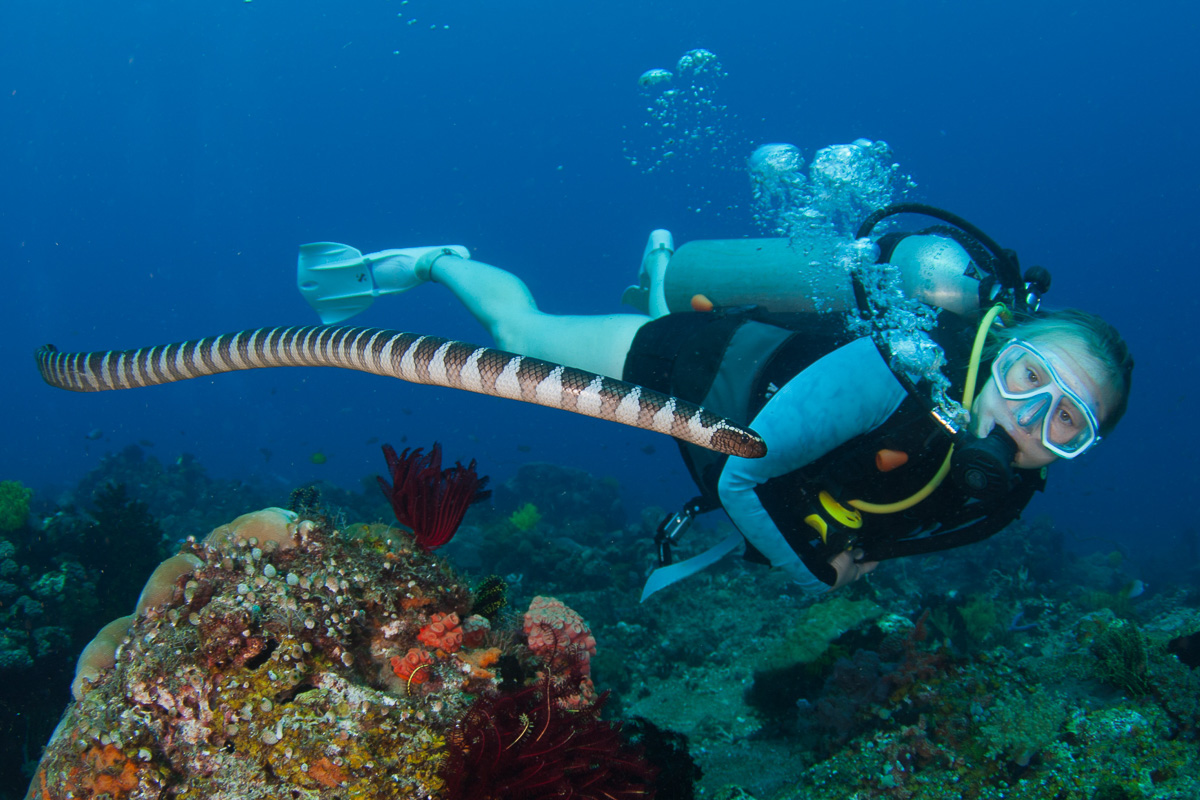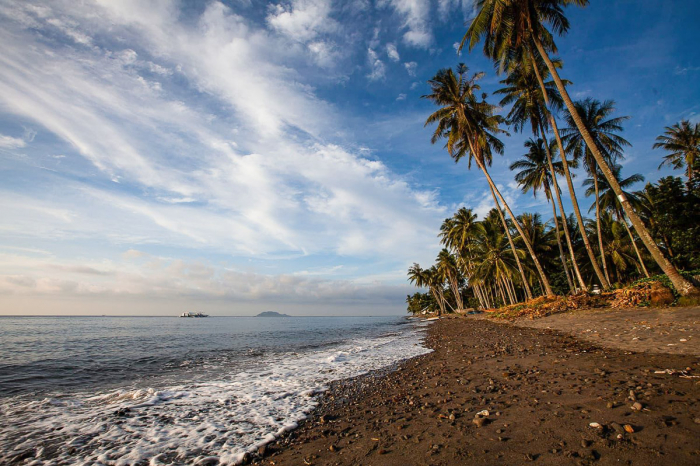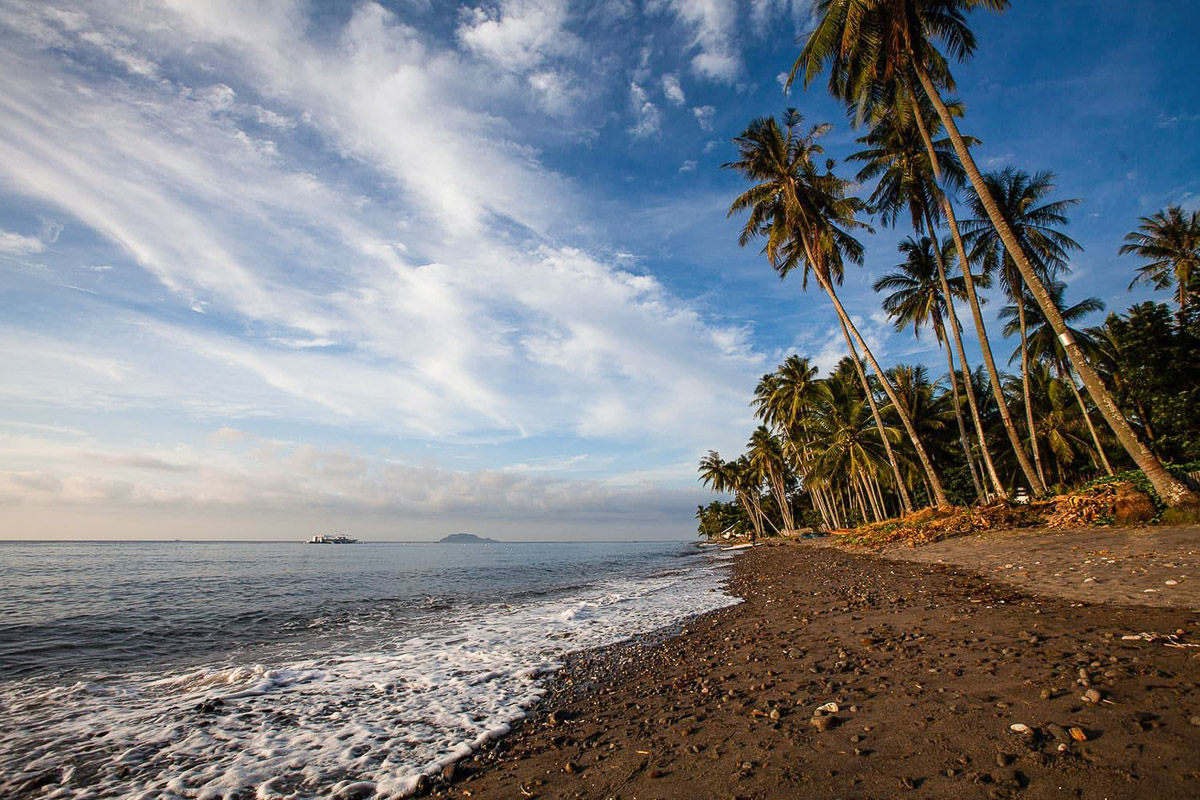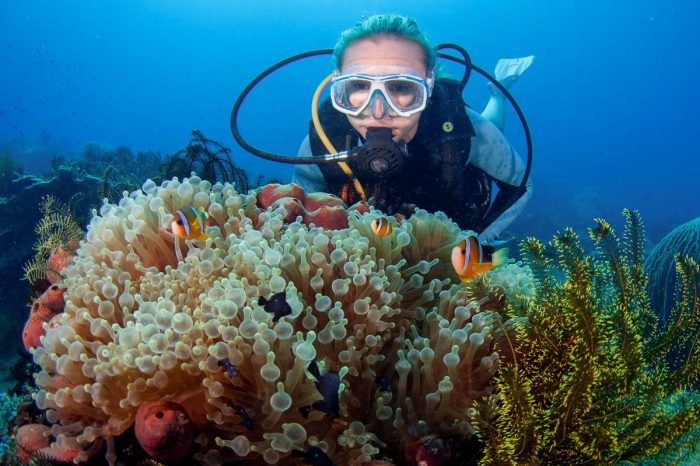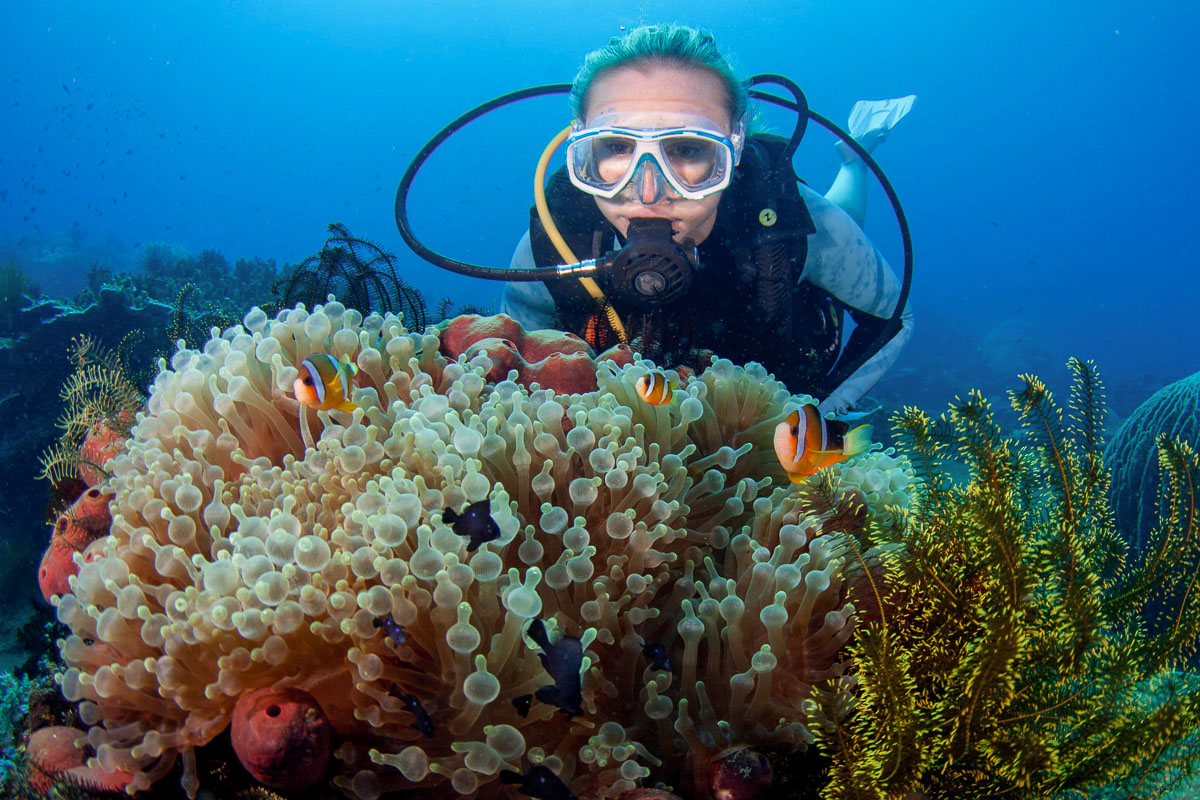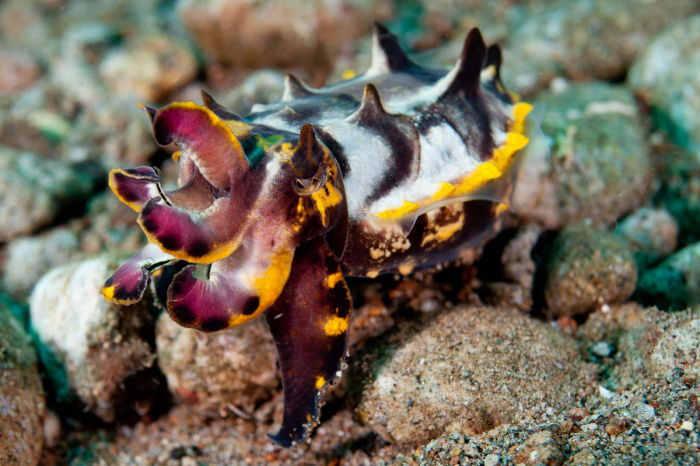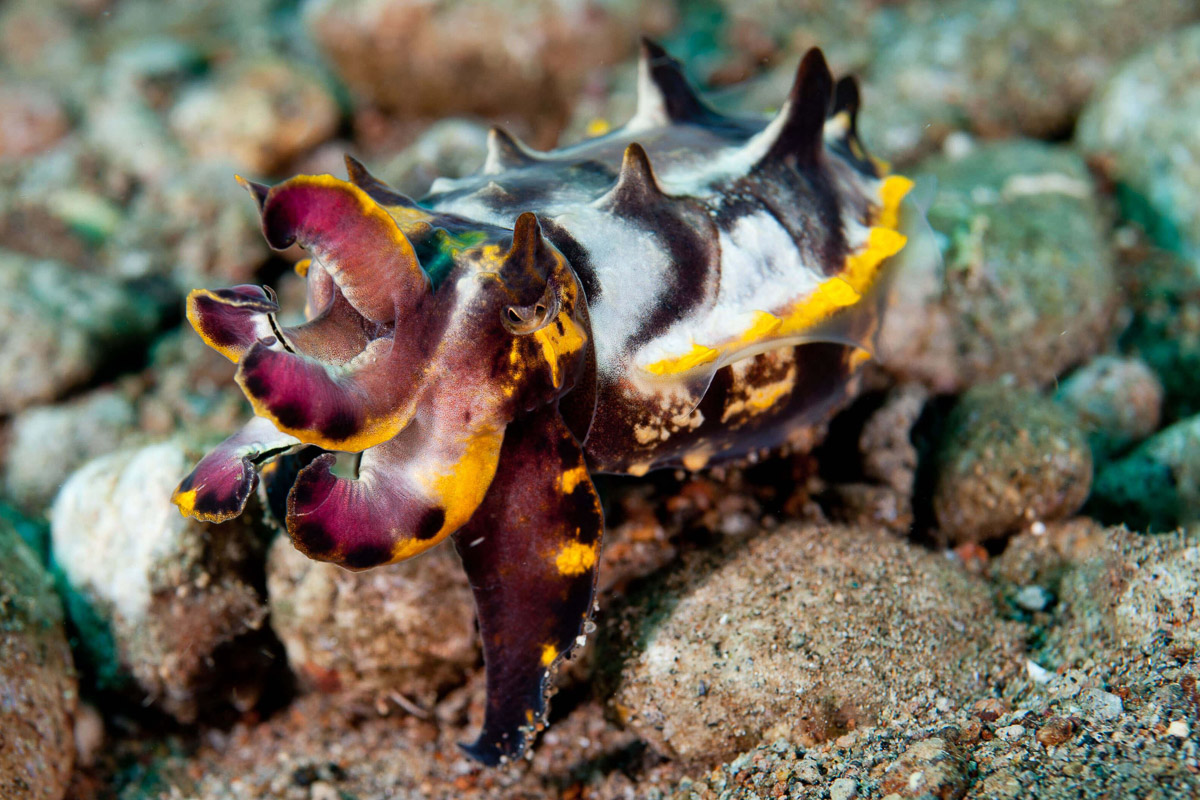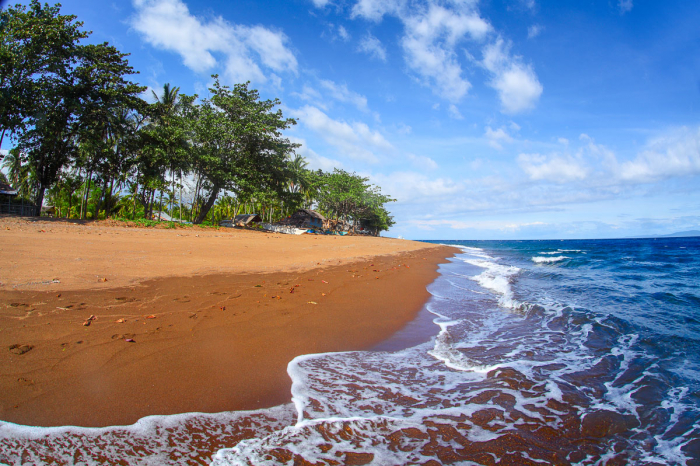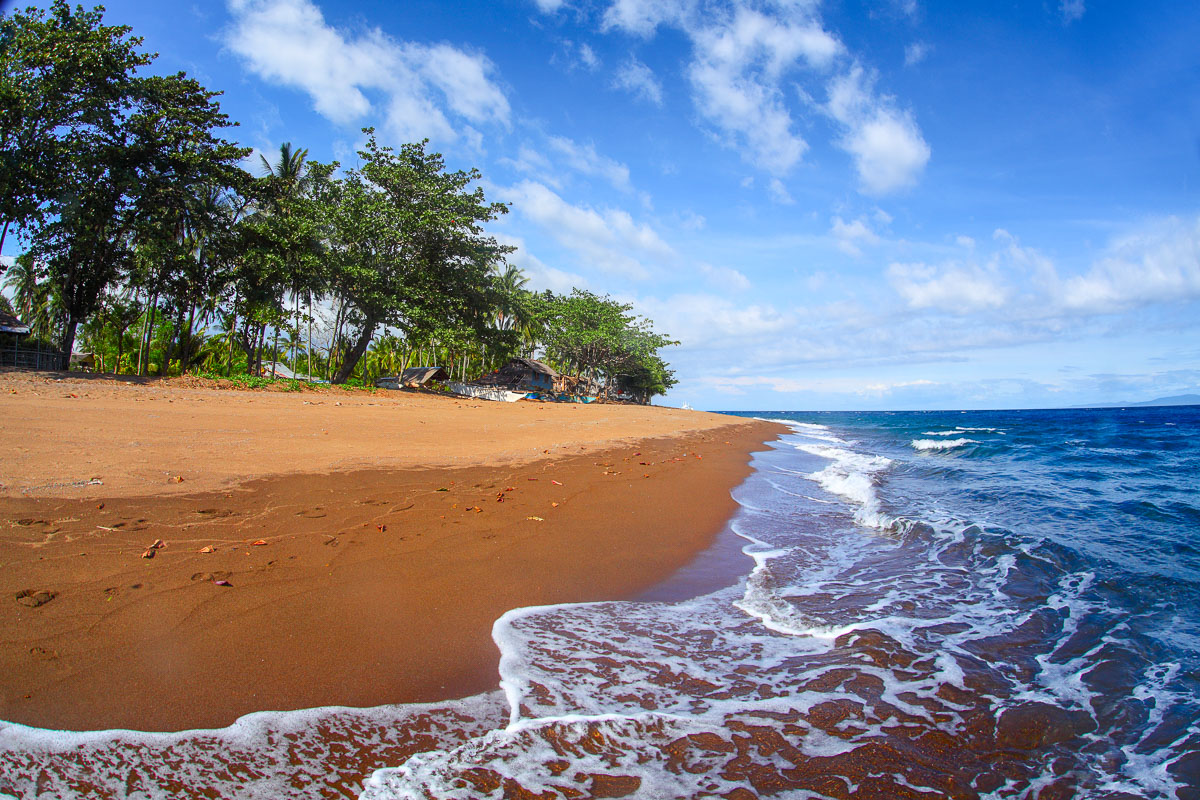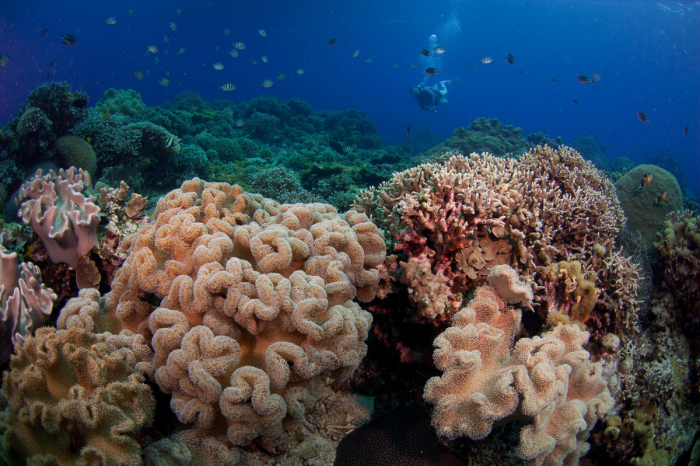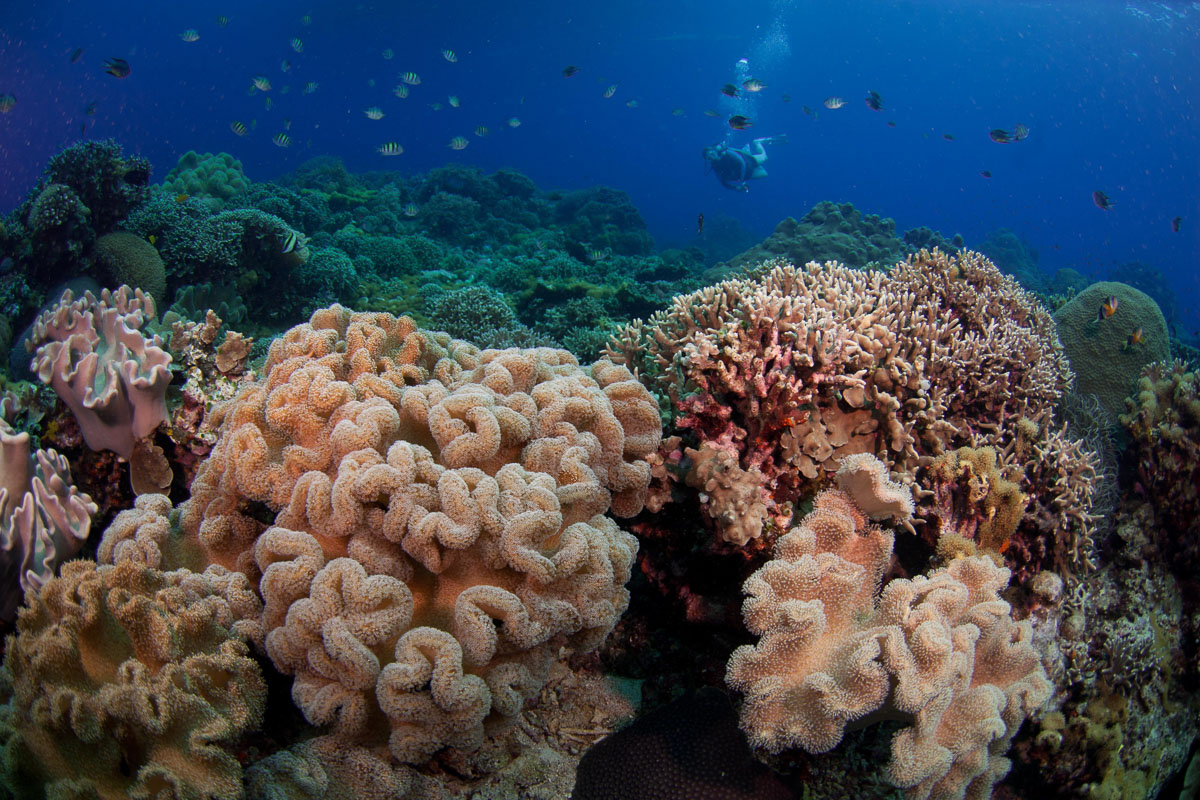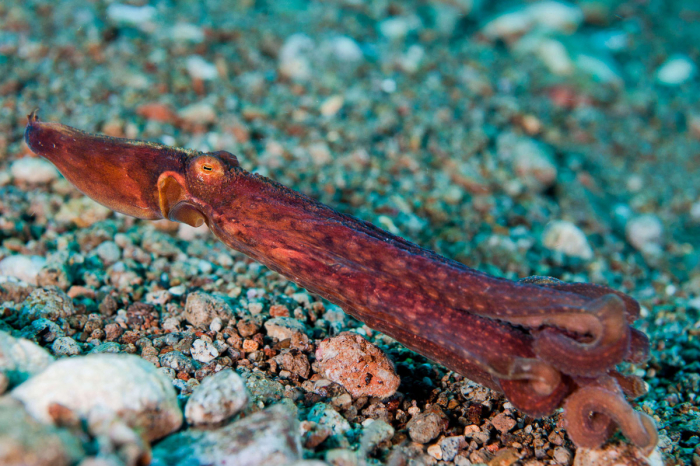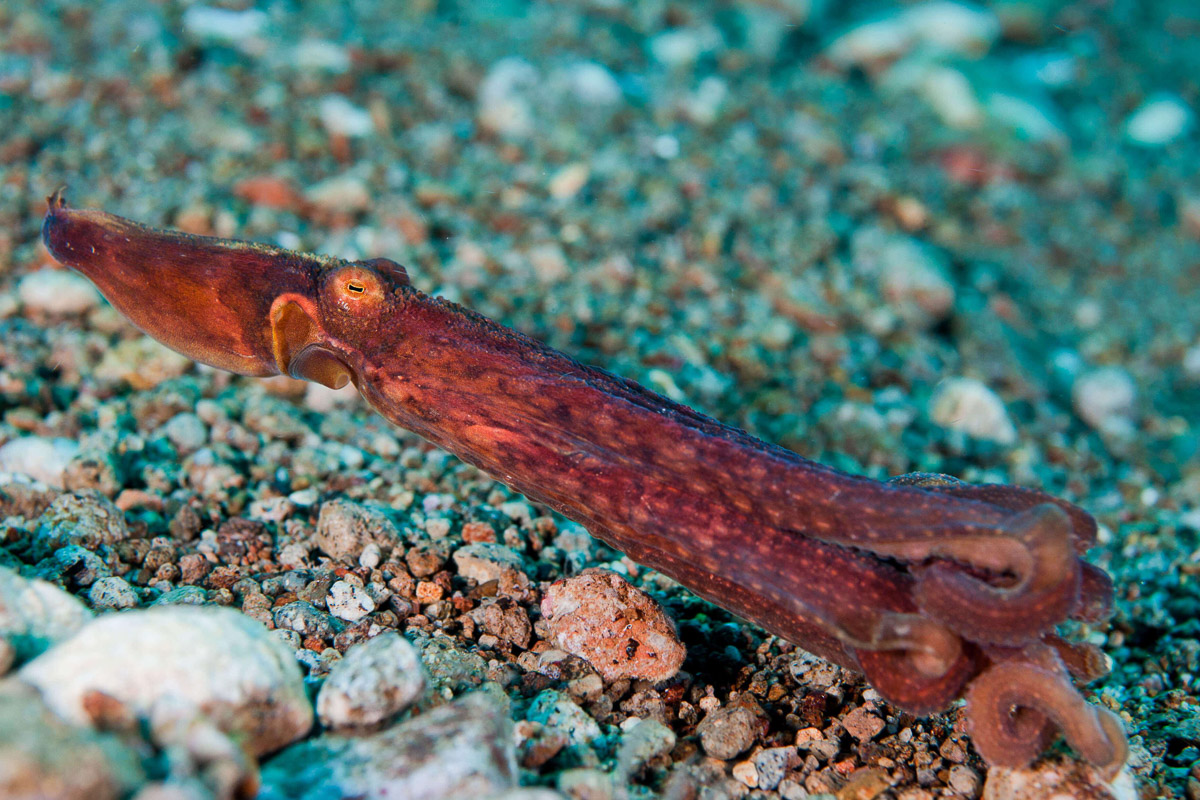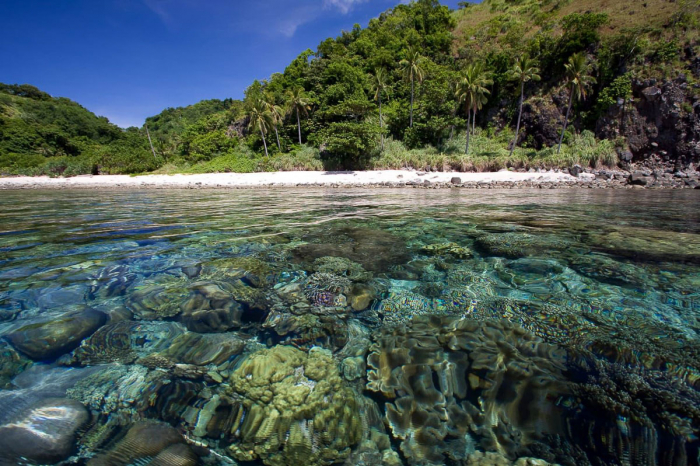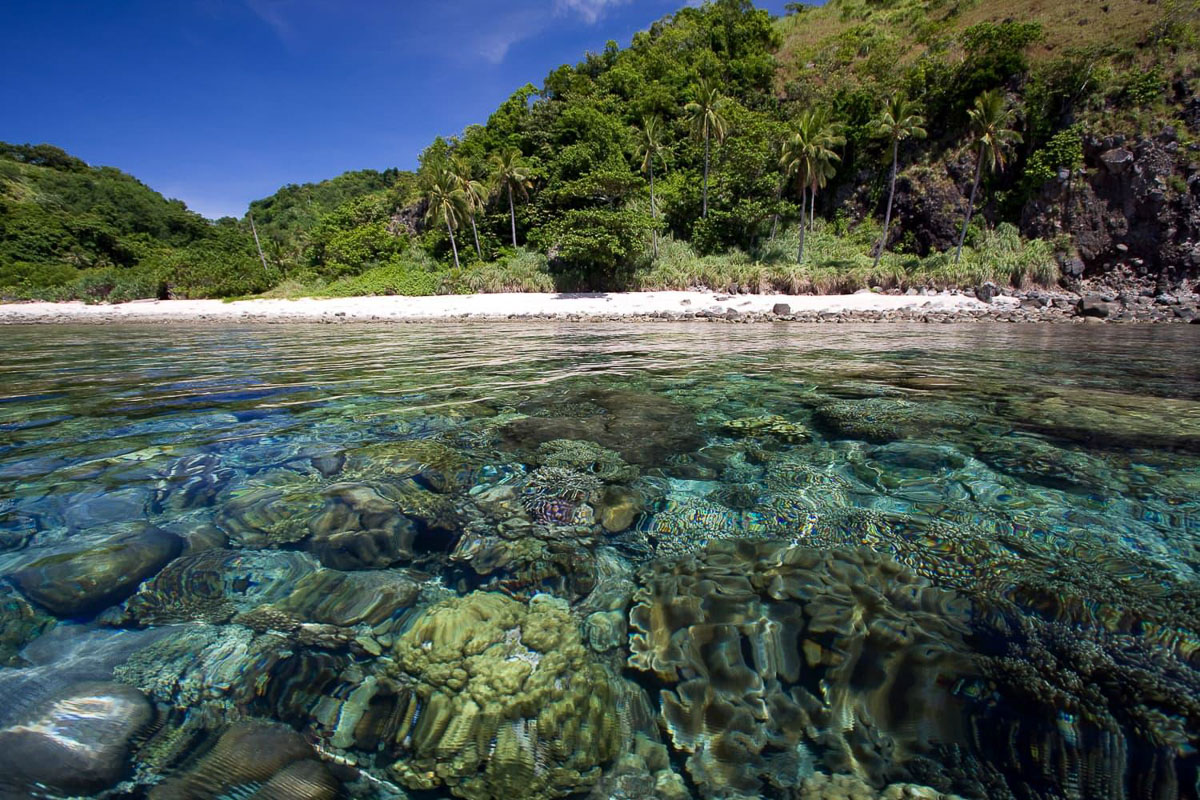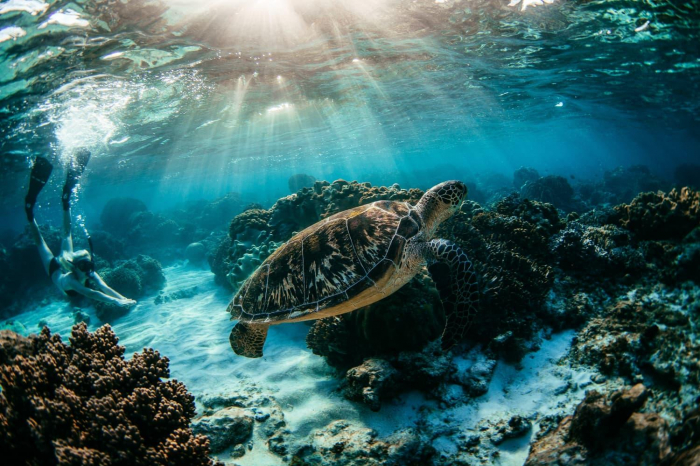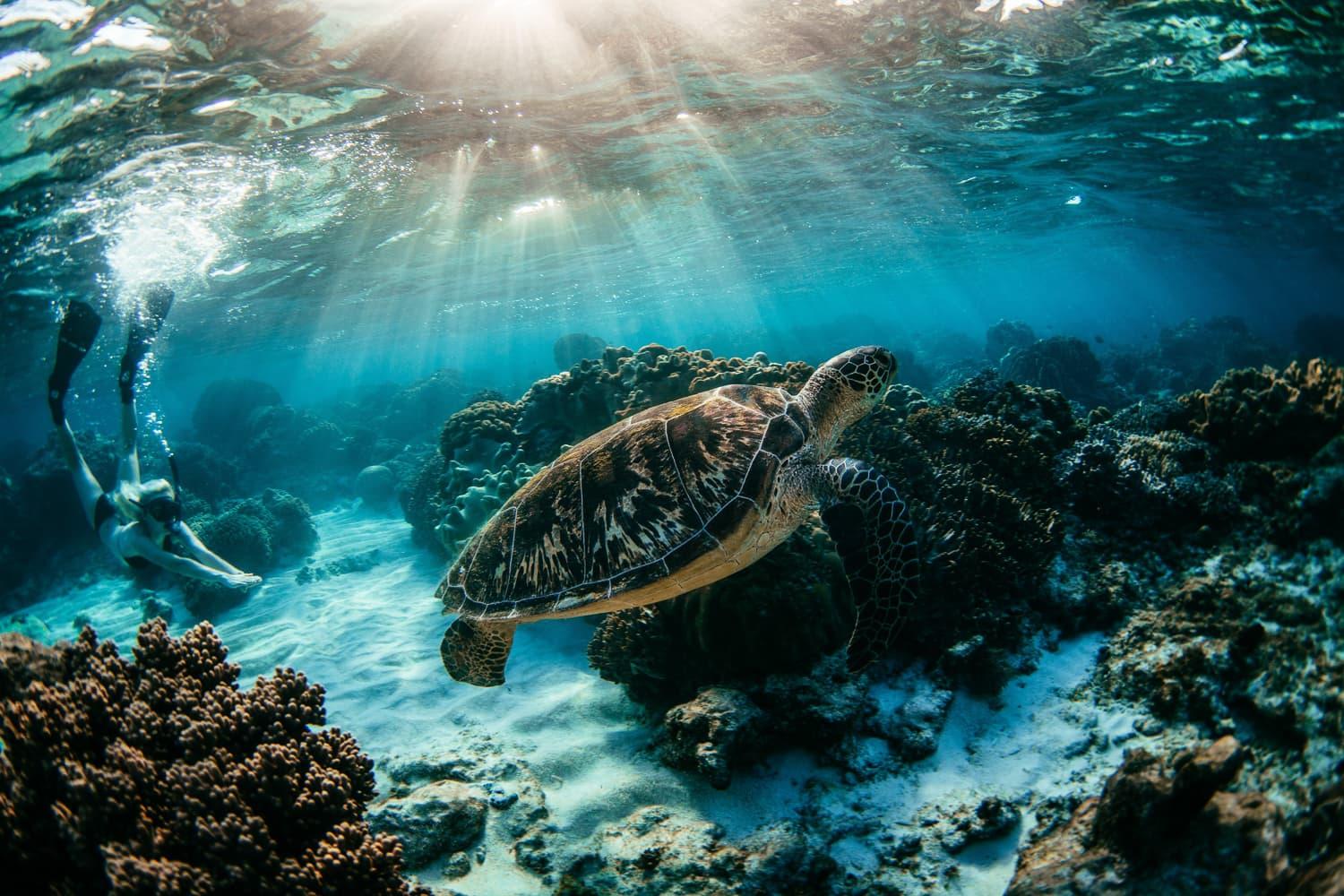 Diving Environment
Type
Muck diving, reef diving
Diving Season
October to early June
Top tips

October to November is the best time of year to witness amazing cuttlefish and octopus behaviour.
Keep an eye out for volcanic gases bubbling up through the sand on the Apo Island dive sites - a legacy of the area's volcanic past.
Jeepneys, the local buses, are a great way to explore nearby villages when you're not diving.
About Dumaguete, Dauin and Apo Island
Dumaguete is located at the foot of Mt Talinis - also known as the Cuernos de Negros (Horns of Negros) - and visitors are afforded a dramatic drive along the national highway that loops beneath the mountain. Leaving behind Dumaguete City, you soon enter a more traditional Philippines with villages and food stalls flanking the roads, until finally reaching the shoreline and the resorts hidden amongst coconut palms - an ideal place to get away from it all.
If you are planning a longer stay in the Philippines, Dauin is well placed for a quick 2 hour ferry over to the fabulous Bohol island or to head back towards Cebu for the whale sharks of Oslob or the fantastic dive destinations of Malapascua and Moalboal.
How to get to Dumaguete
Dumaguete is easily reached from nearby Dumaguete City's airport.  From here the international hubs in Cebu and Manila are just a short flight away.

Where to stay
Accommodation in Dumaguete is limited to a small number of dive resorts and homestays - some offering diving packages - that have been developed along the coast. Given the low-key and peaceful nature of the tourism industry here, options are somewhat limited, but divers are particularly well-catered for at dive resorts right on the shore.
Diving seasons and weather
October to early June is the main diving season around Dauin. The monsoon period arrives in July and lasts until September – so best to avoid those months. Water temperature is usually around 27°C to 28°C but it can get as low as 25°C in January and February. A 3mm wetsuit and a hood are recommended if you do a lot of diving. Don't forgot to bring sunscreen for when you are out of the water!

---
Dumaguete and Apo Island dive resorts