Peaceful, pristine dive getaway on the eastern tip of Bohol, with reefs and walls, muck diving and whale sharks, and much more
Highlights
Largely undiscovered destination offering plenty of peace and privacy
Explore the wonderful kilometres-long reef just meters from the shore
Relax on idyllic beaches or cool off in a hidden cave pool
Fantastic muck-diving with plenty of bucket-list creatures
Situated on the easternmost tip of Bohol, 150-kilometres from Cebu City, Anda offers an idyllic escape from the hustle and bustle of the island's tourism hotspots. Known as the 'Gem of Bohol', boasting lush tropical vegetation, picture-perfect beaches, dreamy pool caves, and superb diving, the charming town of Anda represents the very best the Philippines has to offer.
Diving in Anda
Schooling reef fish

Year round

Macro Creatures

Year round

Walls & pinnacles

Year round
The diving in Anda reflects the area's peaceful and relaxed atmosphere, and is focused on the reef running along the coast from Anda to Guindulman, and around 30 varied dive sites – many less than a 10-minute boat ride from most resorts. Local sites incorporate sandy slopes, mangroves, reefs, small caves, and walls full of marine life, as well as the nearby islands of Lamanok and Camiguin which can often be visited by day-trips. With such a rich diversity of dive sites, perfectly suited to all experience levels, Anda provides the perfect getaway for every type of diver.
Anda is a haven for macro-lovers, playing host to a kaleidoscope of bucket-list critters such as pygmy seahorses, blue-ringed octopus, hairy frogfish, tiger shrimp, mimic octopus, and over 200 species of nudibranchs. While many of the sites around Anda offer their fair share of macro-life, there are several specific muck-diving sites such as Pogaling, Basdio Sanctuary, Secret Place, Suba Sanctuary, and Larry's Corner. For guests visiting at the right time of year, Anda also offers its fair share of bigger species which frequent its many coral gardens, slopes and walls. As well as the ever-present sea turtles, possible encounters with larger species include big schools of jackfish, passing whale sharks, and even occasional manta rays.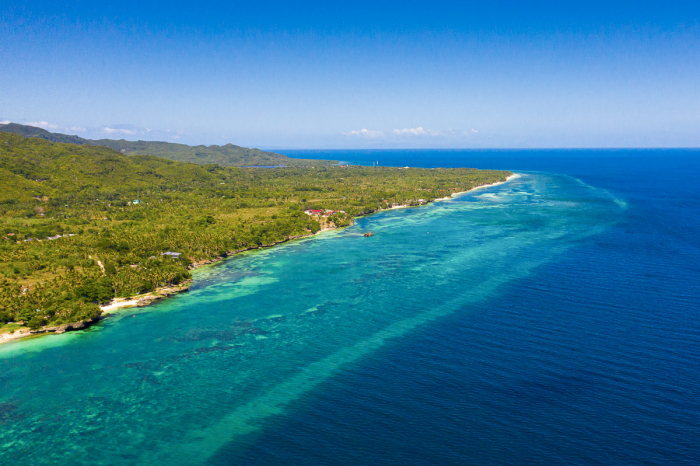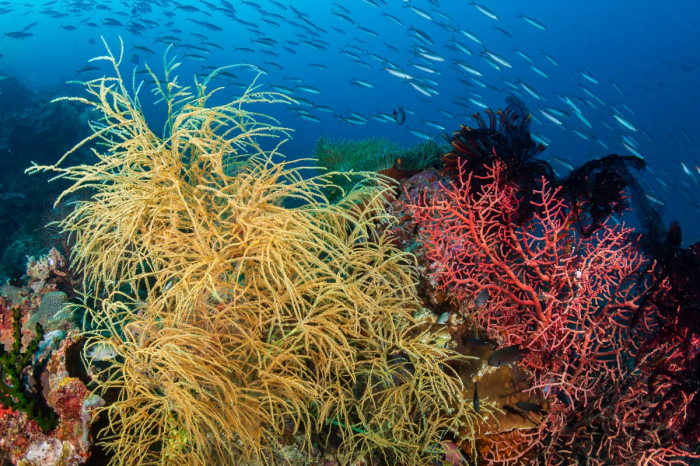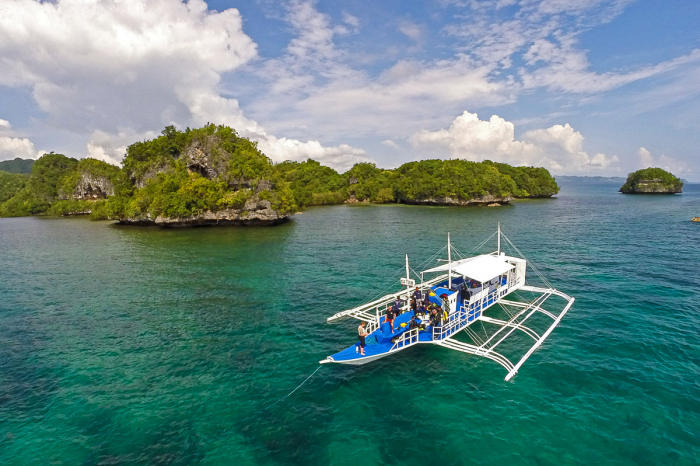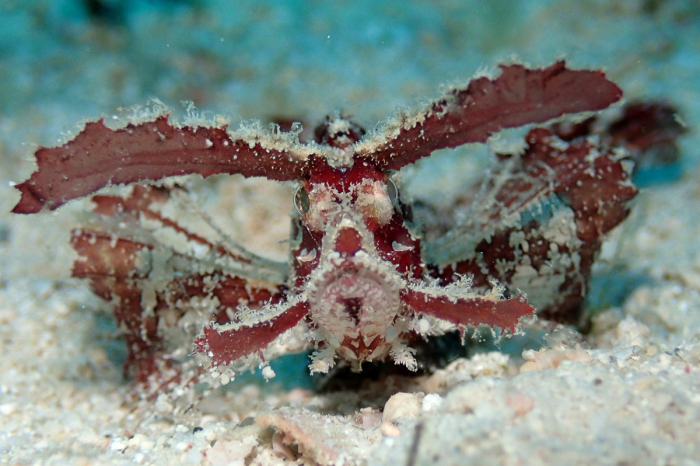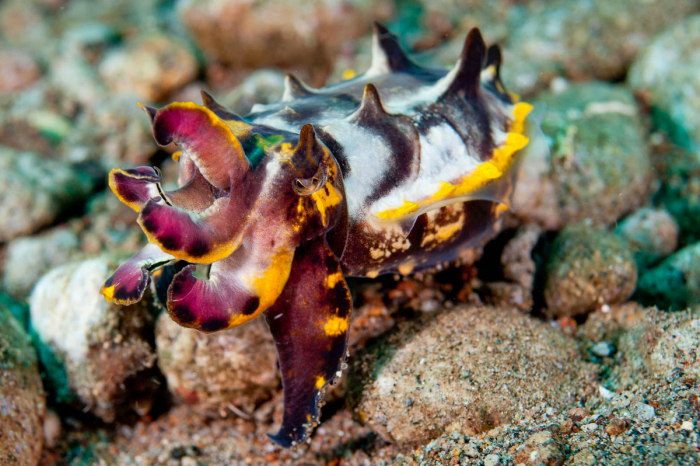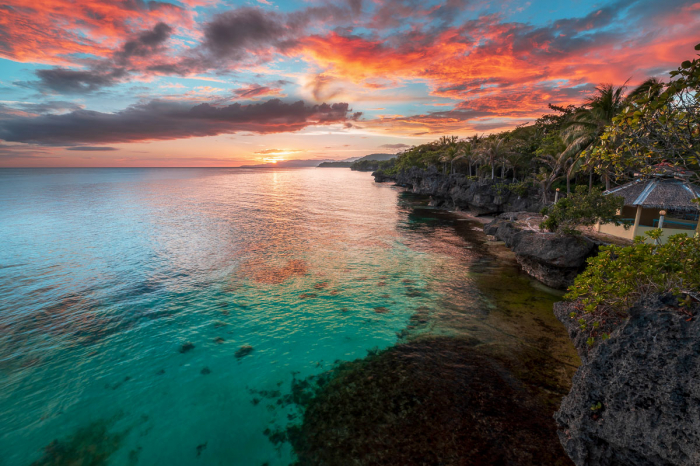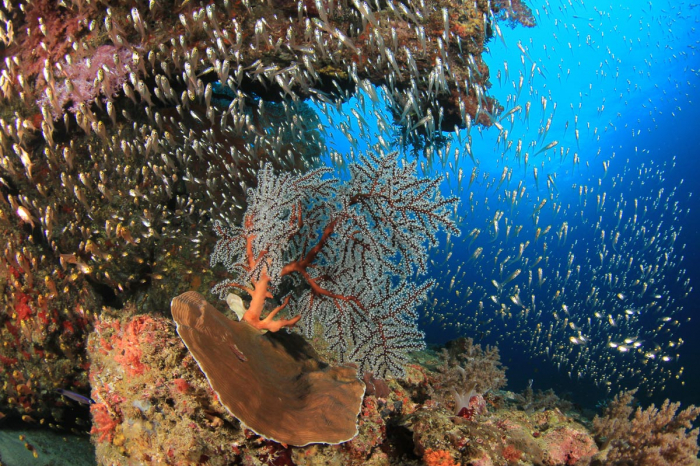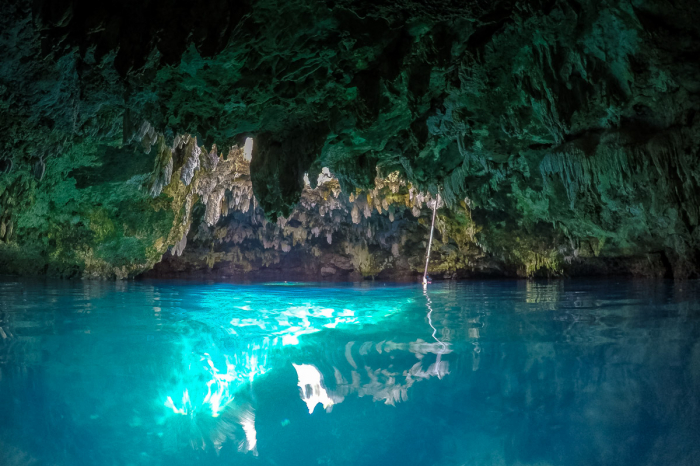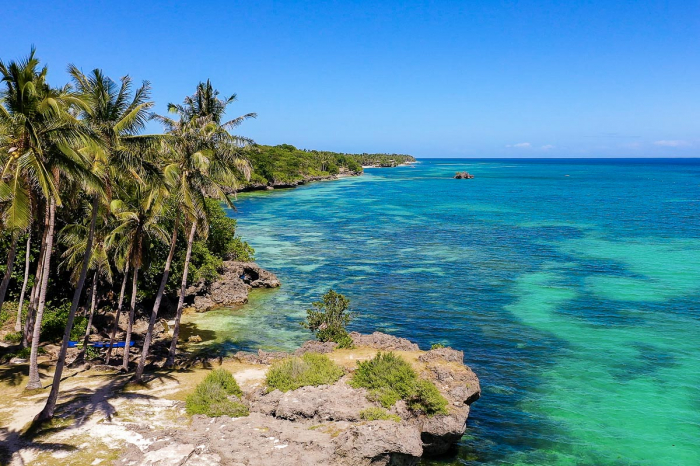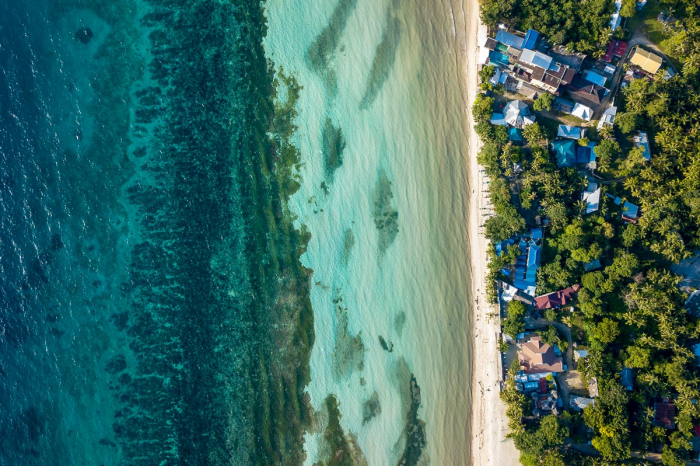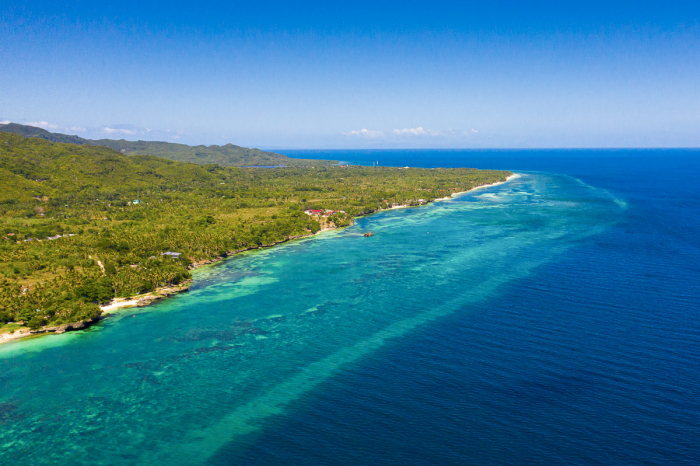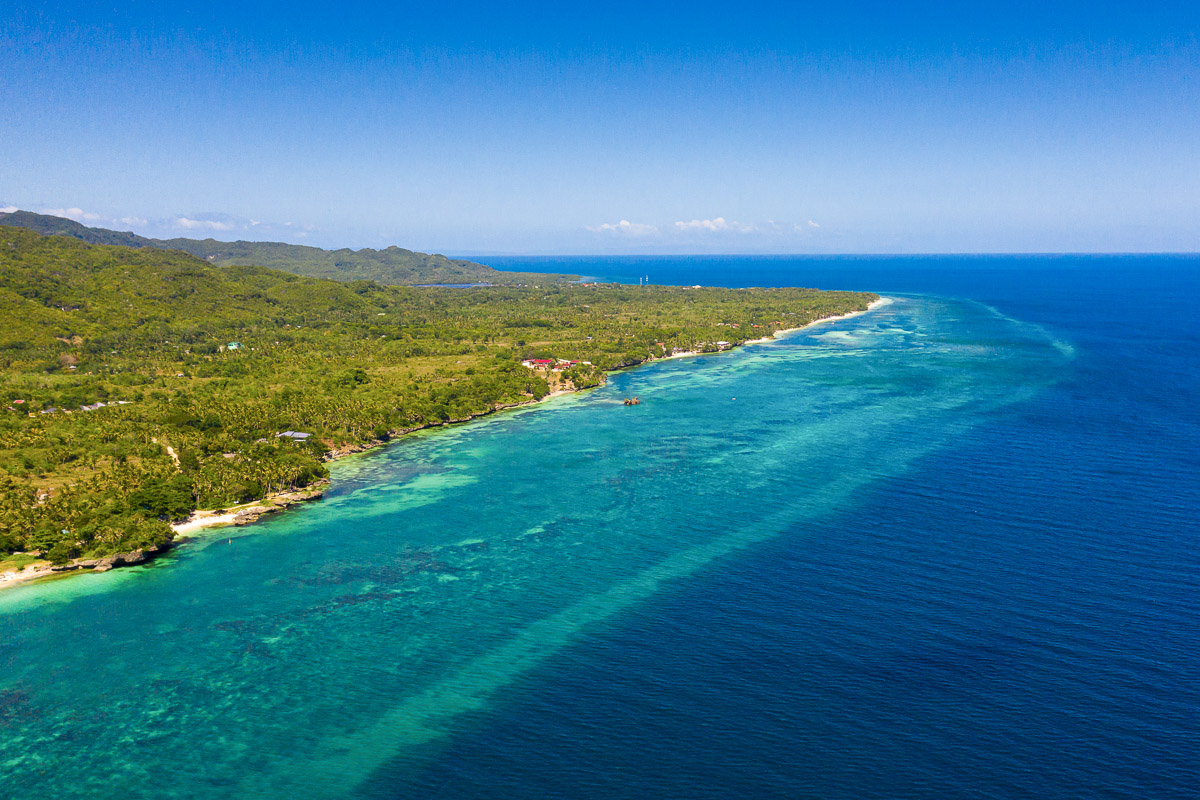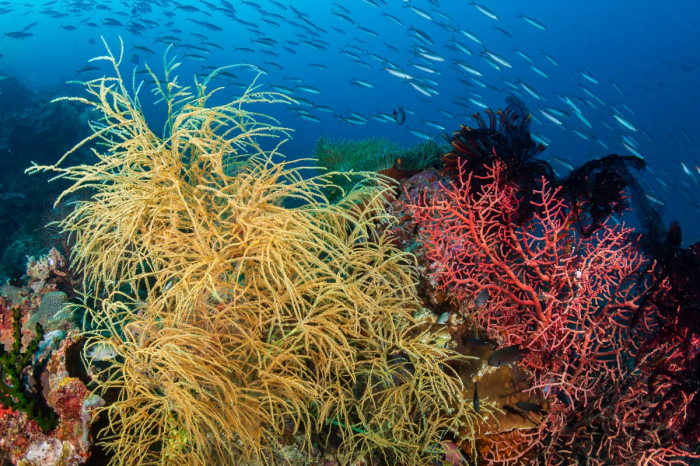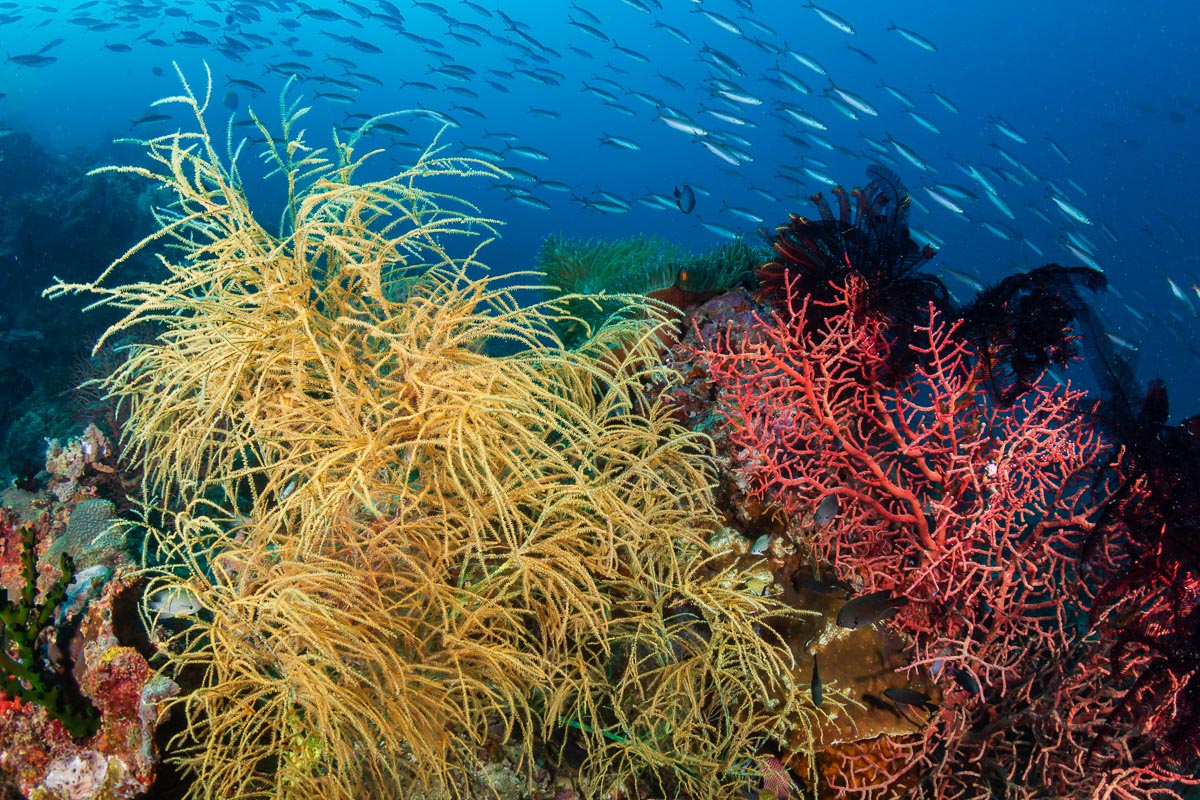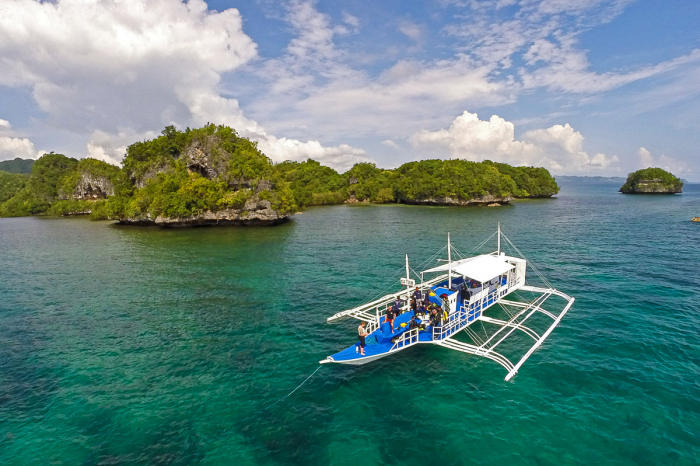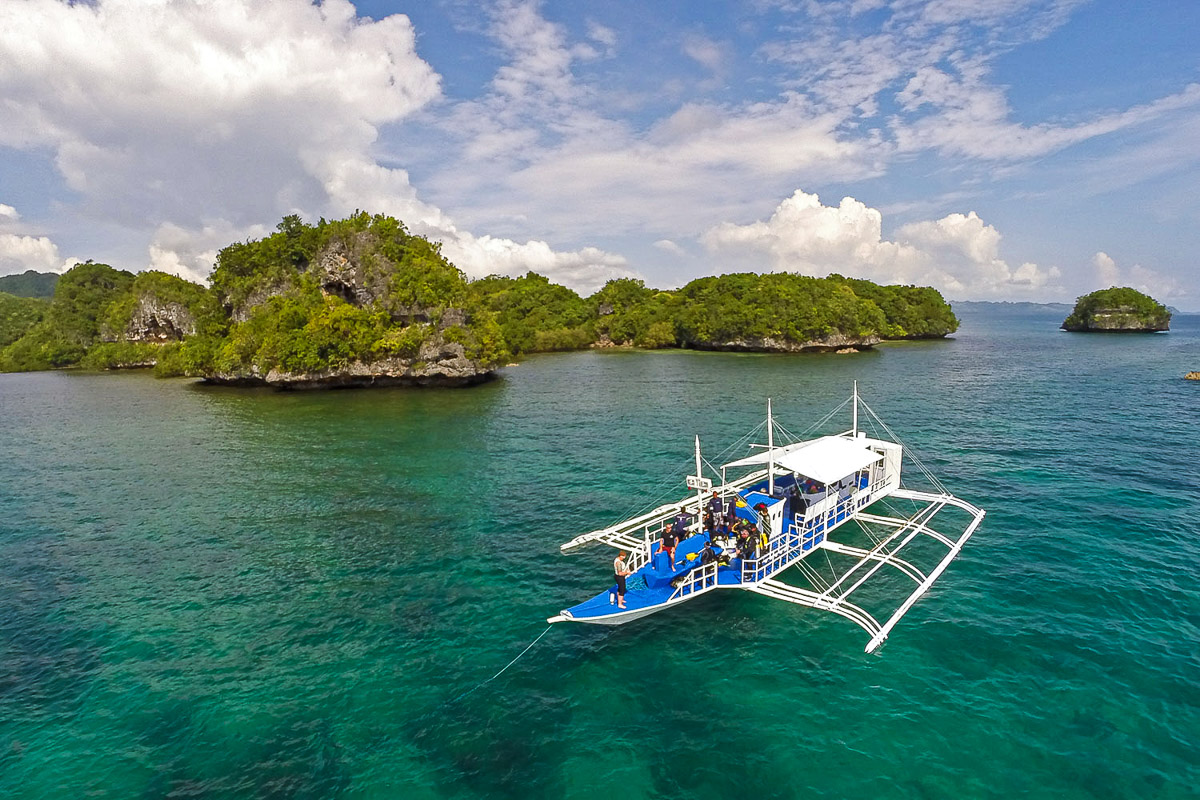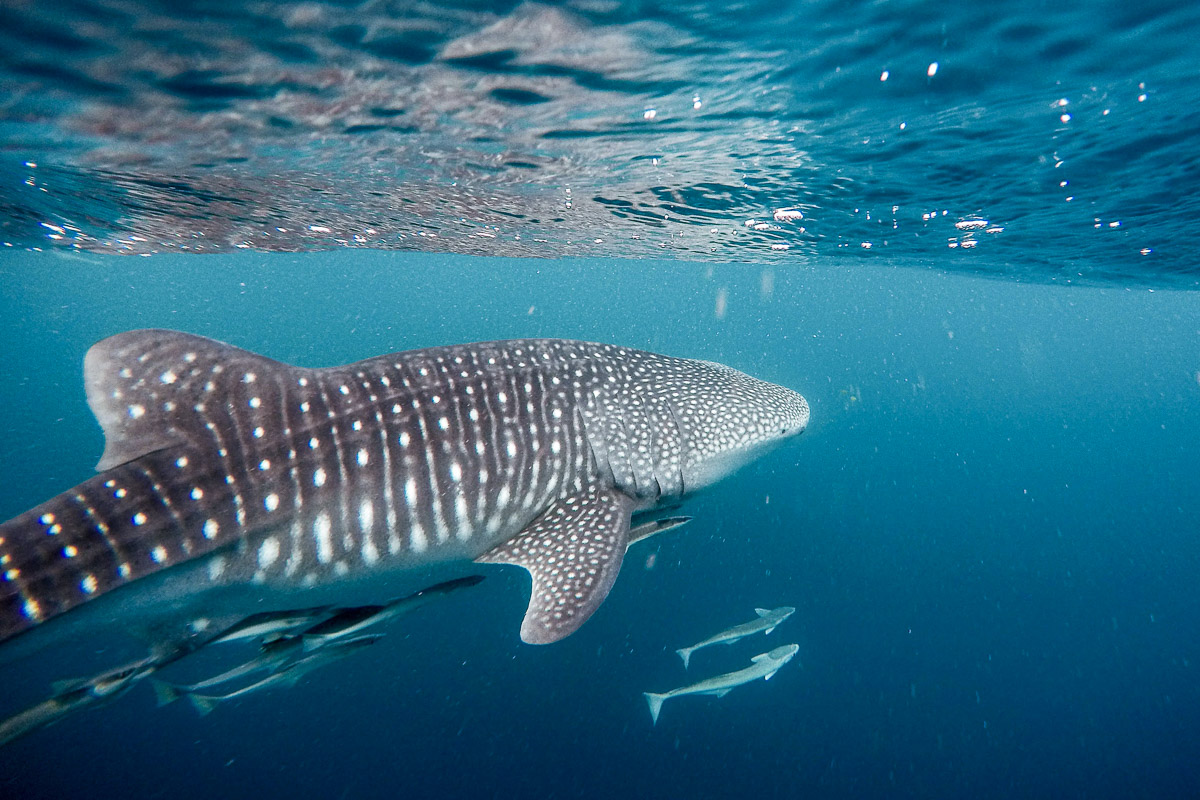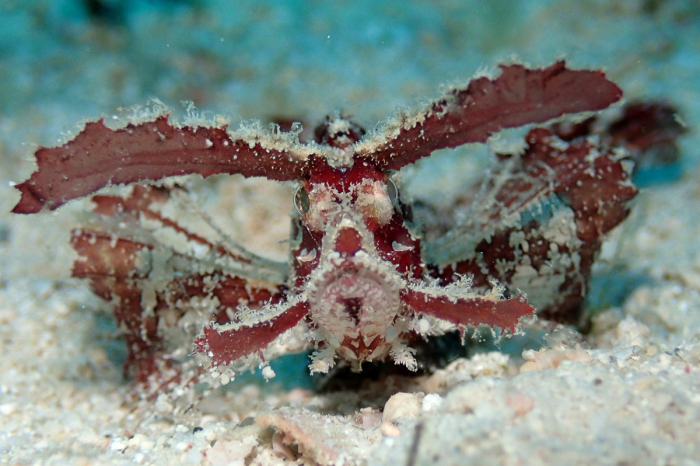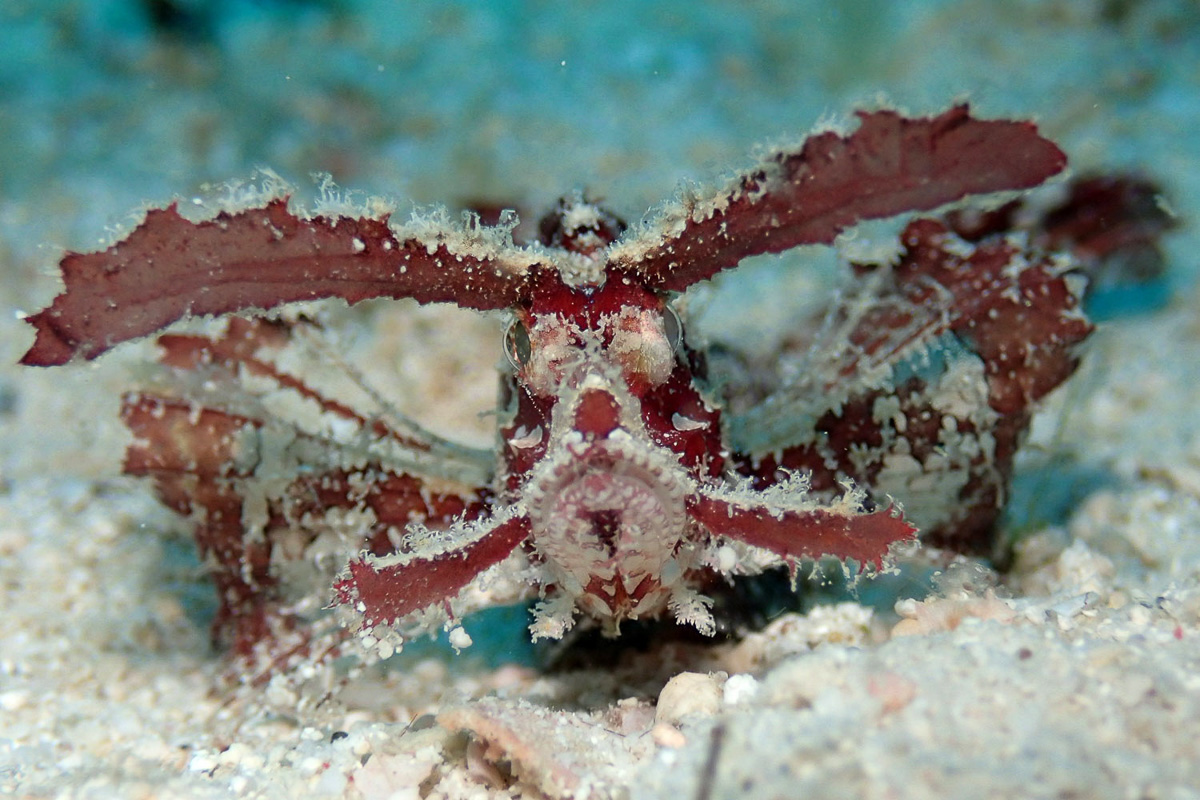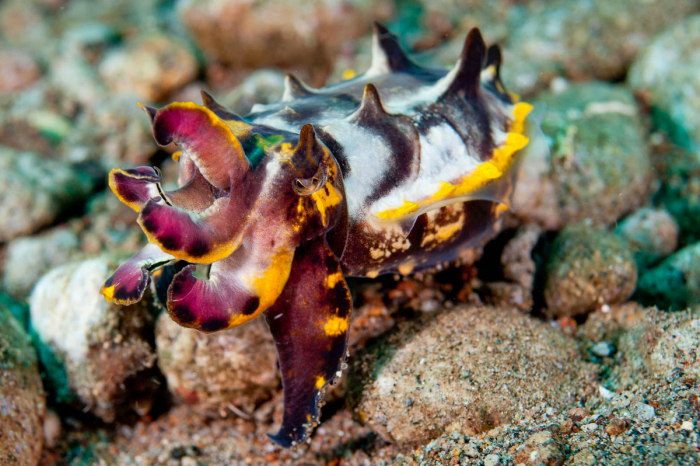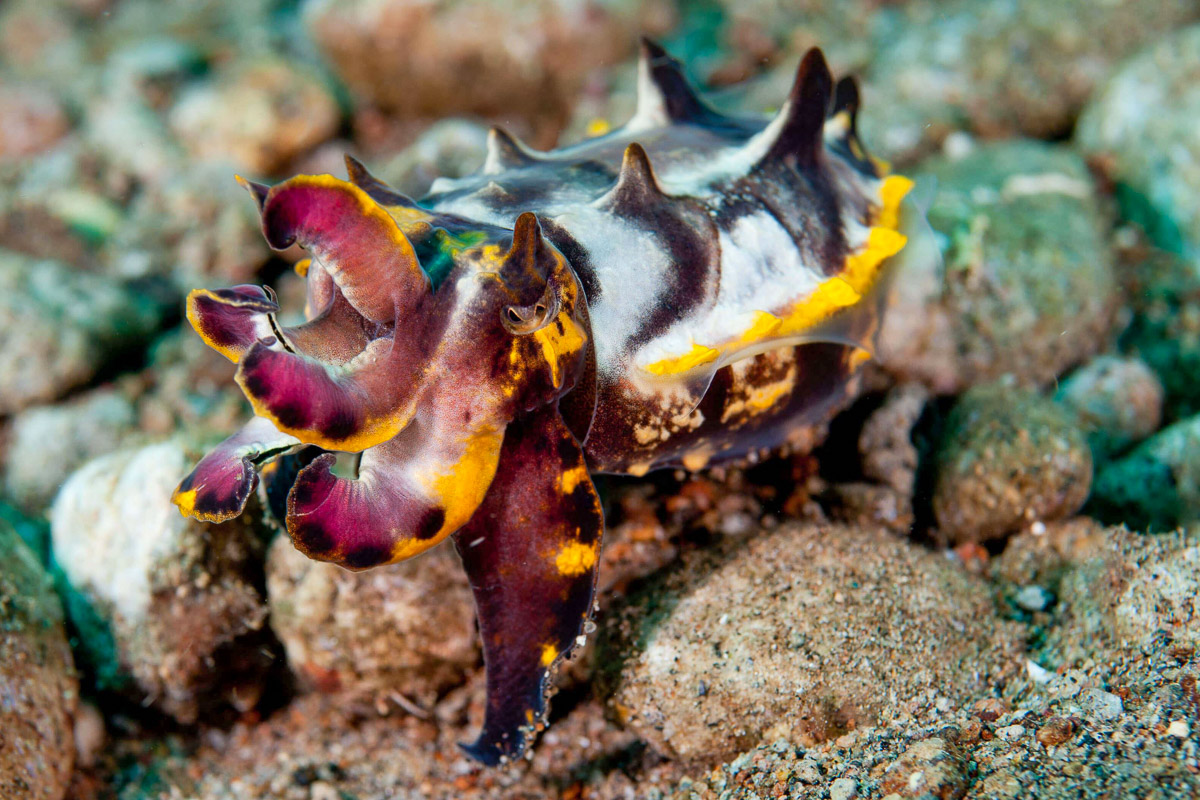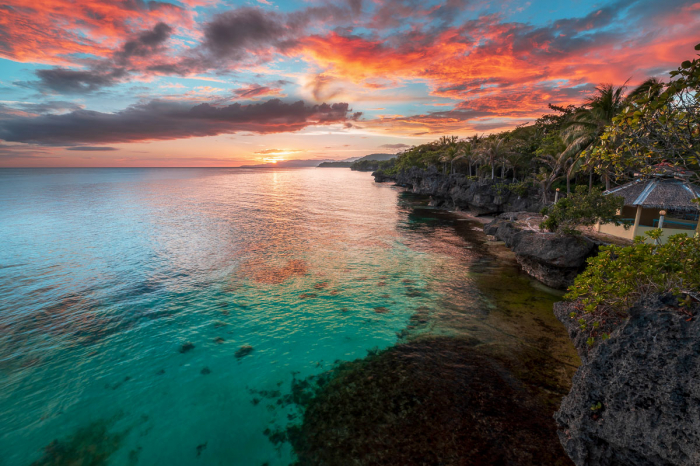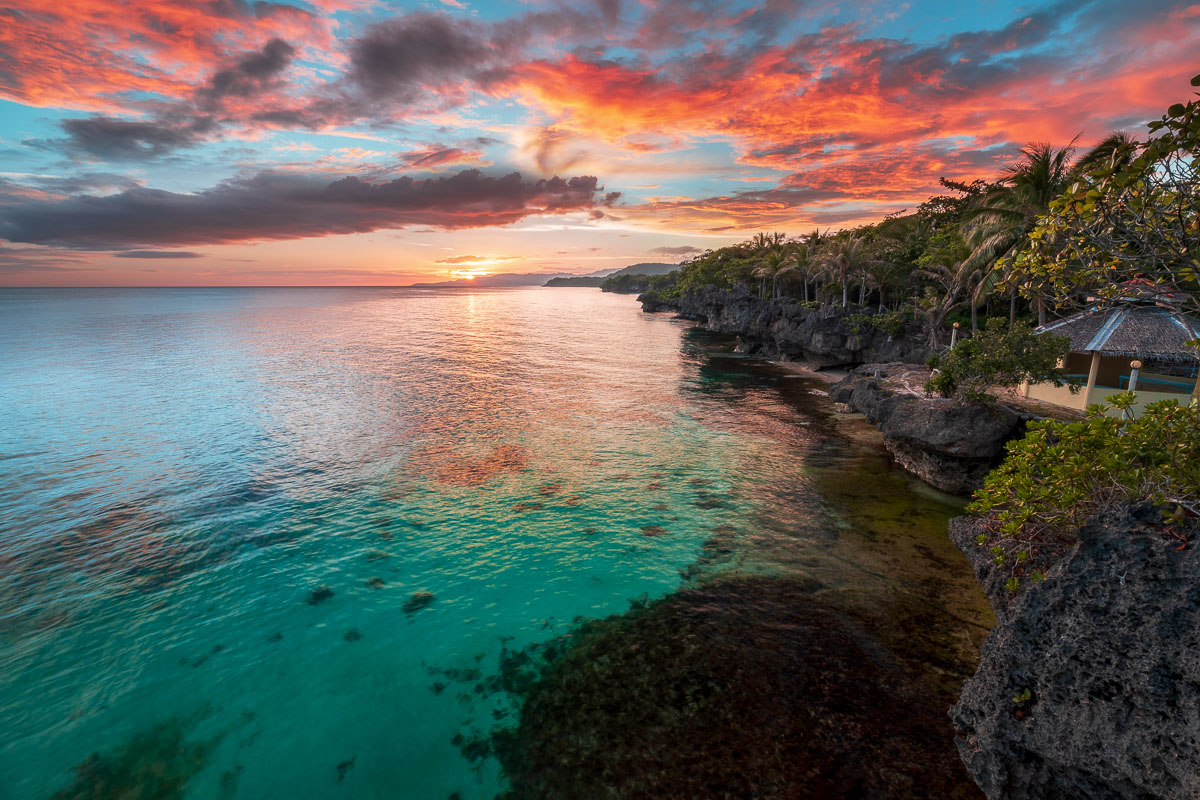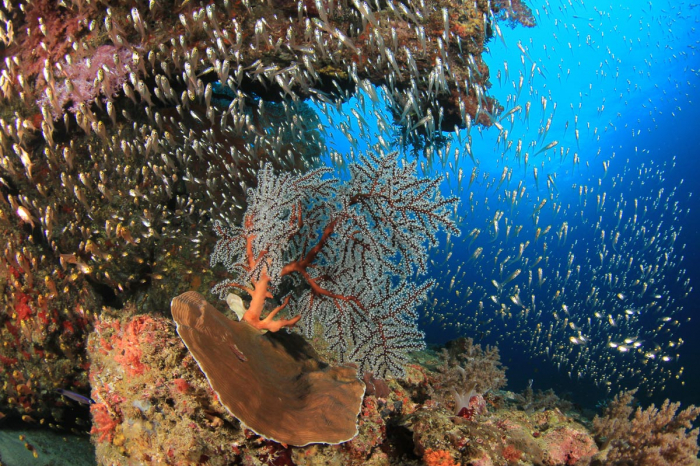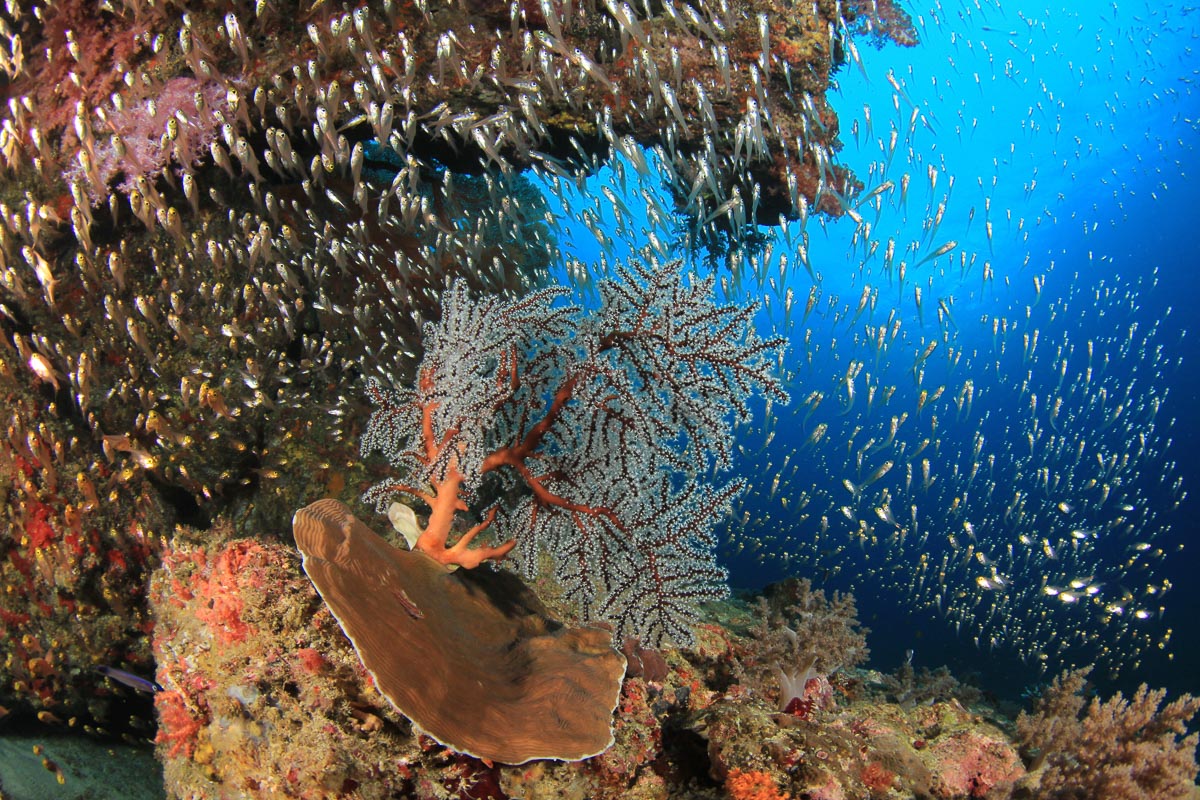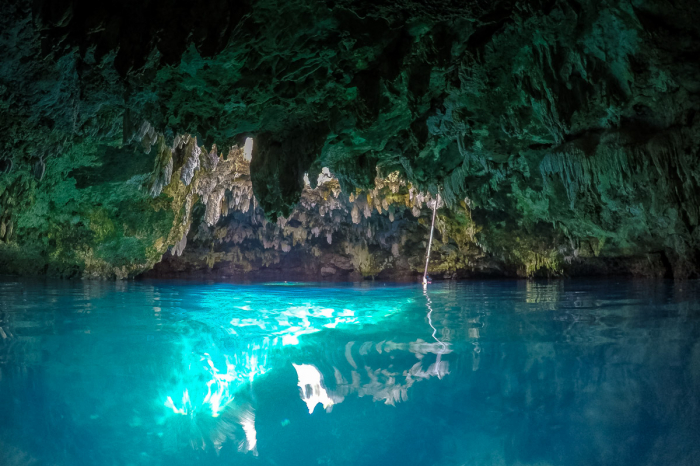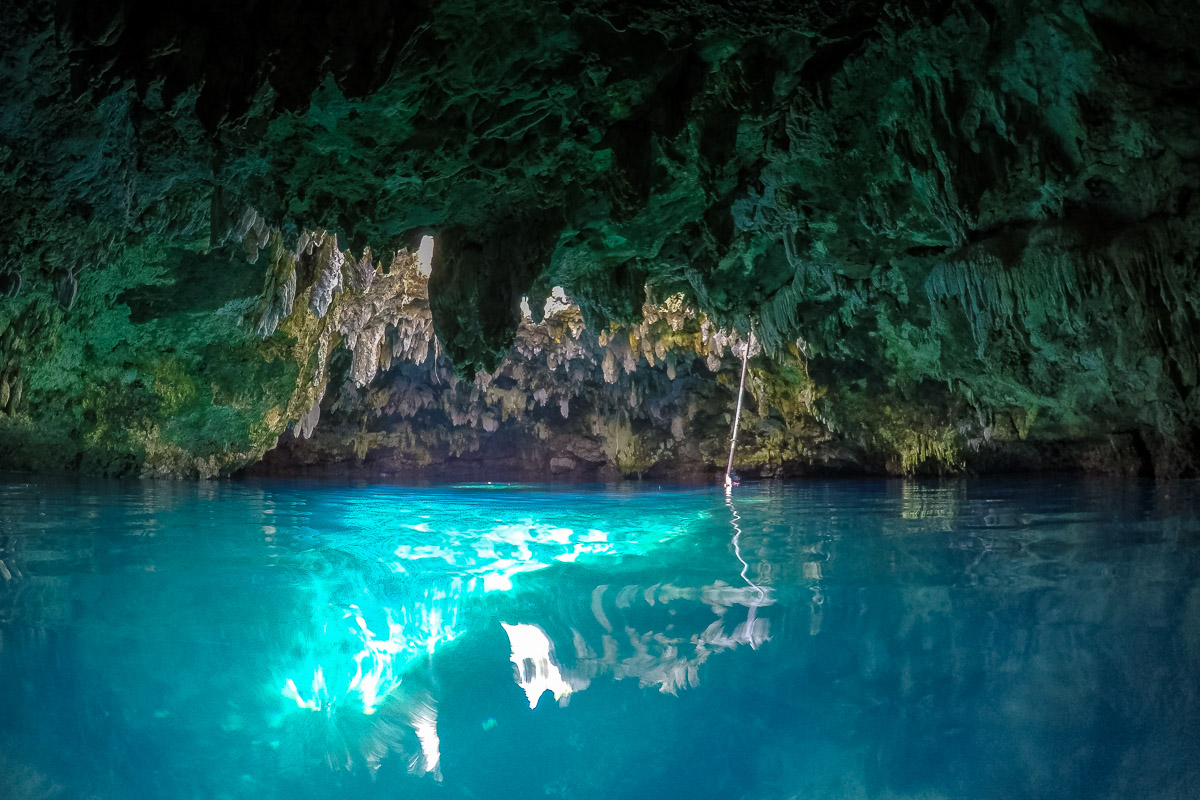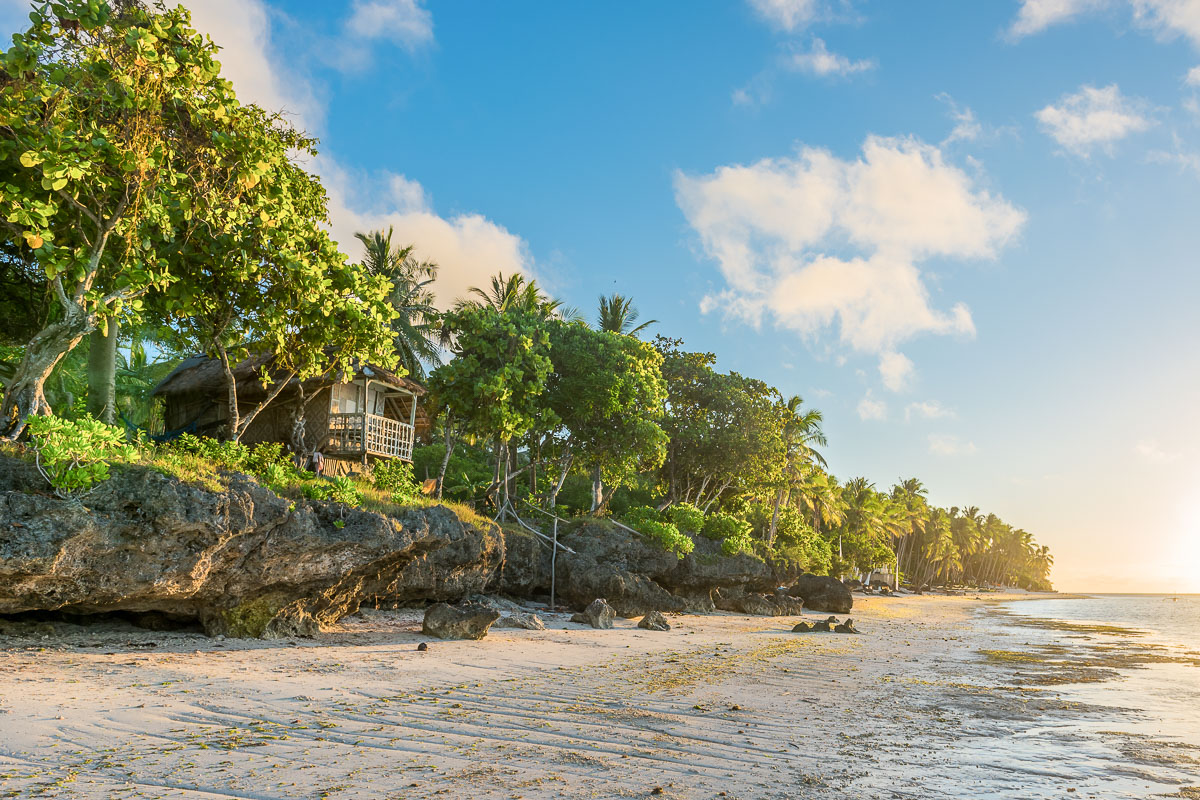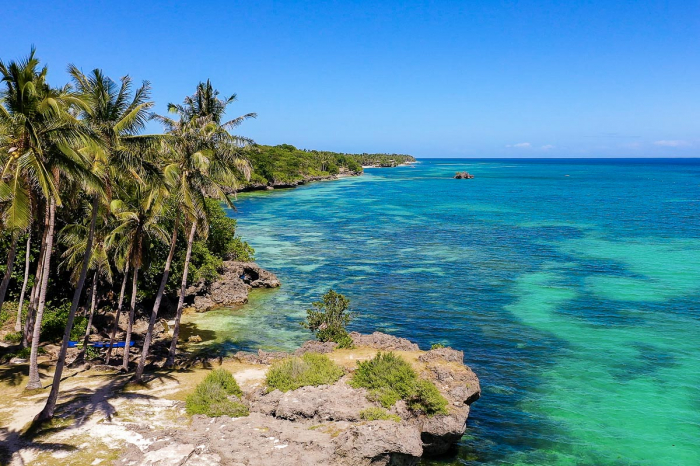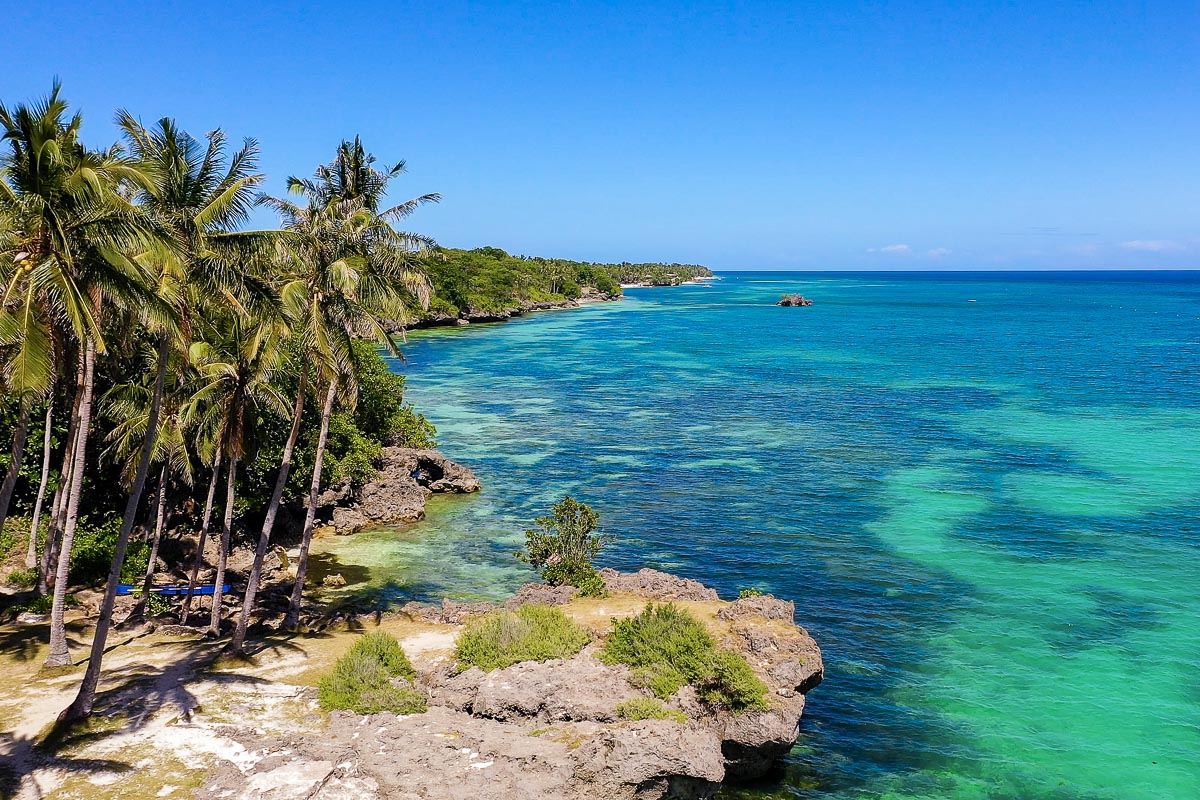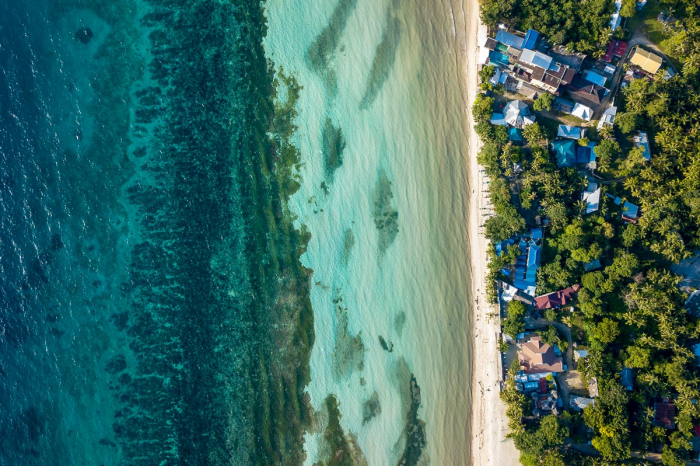 Diving Environment
Diving Season
Year round, best conditions between December and April
About Anda
Located on the eastern tip of Bohol, 100-kilometers from Tagbilaran City, the quaint town of Anda is reminiscent of times past. This immensely peaceful, sometimes sleepy, coastal town boasts a rich culture and vibrant history, with several historic and cultural relics for visitors to explore.
Perhaps Anda's biggest draw is the 3-kilometre long Quinale Beach, offering pristine white sand, crystal-clear seas, and stunning views of the morning sunrise. Much of the remaining coastline is rugged and rocky, dotted with small idyllic bays boasting inviting turquoise waters and picture-perfect coconut palm backdrops. The area is also popular for its many dream-like cave pools filled with deep azure water, offering the ideal spot for a refreshing dip.
How to get there
From Bohol-Panglao International Airport, guests can take a bus, taxi, or private transfer to Anda within about two-hours. Guests can also fly into Manila or Cebu and transfer by ferry to the town of Tagbilaran on Bohol's west coast. From there, it is a two-hour drive along the southern coastal road to reach Anda.
Where to stay
Anda is still relatively undiscovered compared to other parts of Bohol, but it still offers a variety of accommodation to suit all visitors. Guests will find an array of options from charming guesthouses and homestays to high-end beachfront resorts nestled among dense jungle.

Dive seasons and weather in Anda
Anda is a great year-round dive destination, with waters temperatures in the high 20s and visibility ranging from 10 - 40m depending on the tide. However, Anda does experience a storm season – the southwest monsoon that runs from mid-June to October. The dry season runs from November to mid-June, with high season - and the best weather - from January to March or April. Anda's location means there are always sheltered dive sites available should dive conditions be affected by rain storms. During the months from December to July guests will find lots of macro-life throughout Anda's dive sites and have a greater chance of spotting migrating whale sharks.
---