Whether you're brand new to the sport of scuba diving or a seasoned pro, a close encounter with a sea turtle is likely high on your bucket list. Their laid-back attitude toward divers and charismatic behaviour, like burying their heads in the reef while they nap or chilling out on private patches of coral, make them among the most sought after species for divers of all levels. 
Sea turtles can be found in all the world's oceans except for the polar regions. That said, there are a handful of destinations where sea turtle numbers are especially high - delivering unparalleled underwater experiences. Read on to find out where you have the very best chances of spotting sea turtles on your dives, plus tips for when to visit.
The top destinations to scuba dive with turtles
Sipadan - Malaysia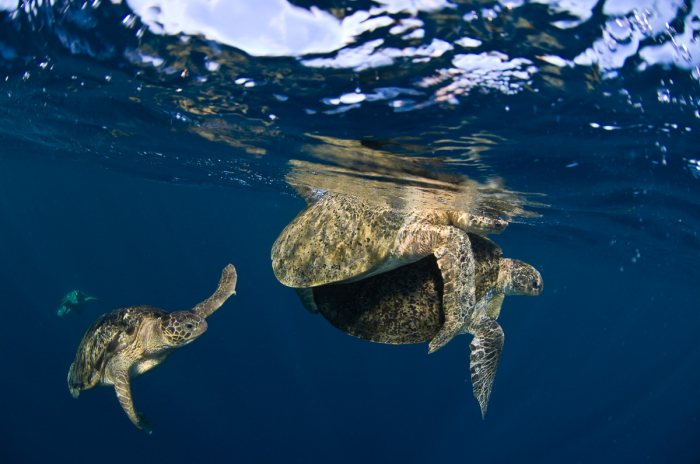 While Sipadan might be better known for its towering tornados of barracuda and jackfish, it's also among the planet's top spots for scuba diving with sea turtles. This dramatic diving destination boasts plummeting walls carpeted in hard and soft coral and patrolled by reef sharks and massive bumphead parrotfish. Turtles are spotted on nearly every dive here, with friendly individuals approaching dive groups or passively munching away at the reef.
One of Sipadan's most famous dive sites, Turtle Tomb, is a truly unique experience - even for the most seasoned underwater explorers. Turtle Tomb is a system of tunnels below the reef, littered with the bones of turtles. Only experienced cavern divers are permitted inside, but those who enter will be rewarded - this sobering site's spooky skeletons make for a coveted photo op!
Best for - advanced and experienced divers 
When to visit - March through July
---
Need help planning your ultimate turtle experience?
Contact one of our dive travel experts today

---
Derawan, Sangalaki, and Maratua - Indonesia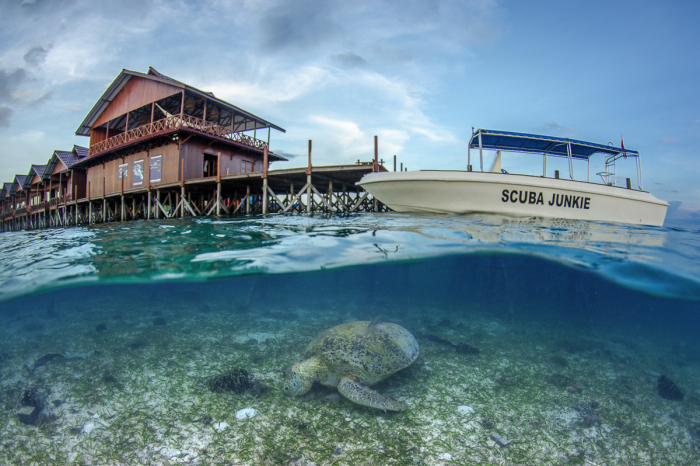 Home to some of Indonesia's very best frontier diving, this remote archipelago is one of the country's hottest destinations for encounters with marine life including whale sharks, manta rays, and of course, turtles. But, there's more to this magical place than just big fish - the area's wide variety of underwater habitats fuels incredible biodiversity, with a wealth of wildlife including rare macro critters. In the Derawan Islands, you can enjoy exhilarating drift diving, explore shallow coral gardens, and patrol plunging walls in search of sharks, all in the same day. 
Sangalaki Island is home to one of the largest nesting populations of green turtles in Southeast Asia. Adult females visit these beaches to lay their eggs all year round, so sightings are nearly guaranteed on every dive. 
Best for - off-the-beaten-path exploration
When to visit - February through December
Bunaken - Indonesia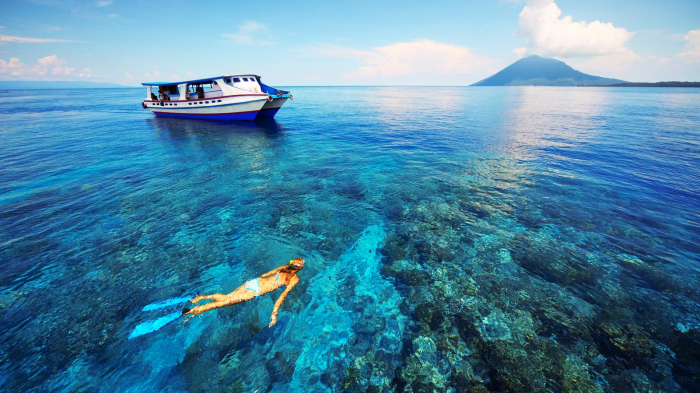 This renowned destination offers fantastic diving in one of Indonesia's oldest marine parks, established in 1991. Explore a wide variety of habitats, including dizzying coral drop-offs, calm reef flats, seagrass meadows, mangroves, and more. This region is home to resident populations of both green and hawksbill sea turtles, with some adults reaching a maximum length of 150cm and tipping the scales at nearly 300kg.
Around the islands of the park, it isn't uncommon to encounter dozens of sea turtles on a single dive, calmly resting on coral outcrops or chomping away at the reef. Local dive sites Leukan 1, 2, and 3, Muka Kampung, and Fukui are famous for their regular sightings. In addition to relaxed reef exploration, Bunaken is also home to excellent muck diving and some of Sulawesi's most impressive walls. 
Best for - beginners and scuba students
When to visit - April through October 
Hopkins, Placencia and Glover's Reef - Belize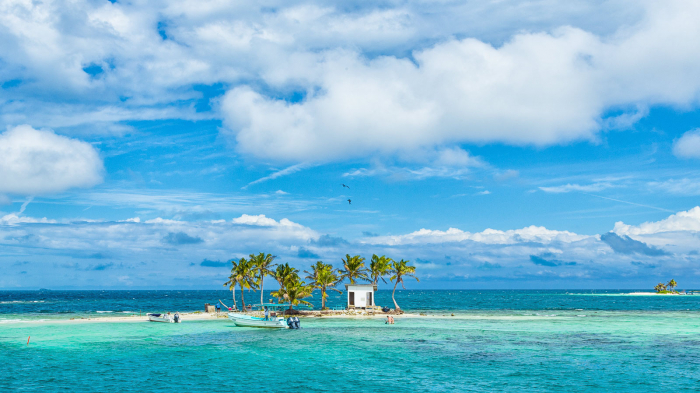 Southern Belize hosts some of the most stunning coral gardens of the entire Mesoamerican Reef system, with an incredible concentration of wildlife around the Glover's Reef Marine Reserve. This UNESCO World Heritage Site is famous for seasonal encounters with whale sharks and manta rays and its ubiquitous local species, seen on nearly every dive - lobsters, conchs, and sea turtles. The area's near-vertical walls are stunning as well, with towering gorgonian fans, massive sponges, and nearly every species of hard coral found in the Caribbean. 
If you're visiting Belize with your heart set on as many turtle encounters as possible, don't just explore the coral reef. The seagrass beds are an excellent place to spot sea turtles, often joined by nurse and reef sharks, massive Southern stingrays, and smaller animals like seahorses. Dolphins and rare, endangered manatees also visit the seagrass, so be sure to keep an eye out - you never know what wildlife might pass by!
Best for - relaxed reef diving
When to visit - year-round
Galapagos - Ecuador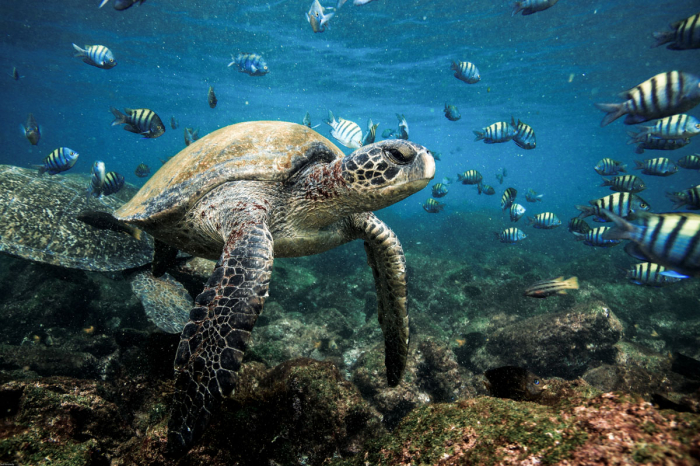 Home to the staggering biodiversity that inspired Charles Darwin's theory of evolution, this far-flung Pacific archipelago easily claims some of the most exciting scuba diving on Planet Earth. Here, ocean giants like manta rays and whale sharks swim alongside seals and sea lions, schooling pelagic sharks like hammerheads, and rare endemic species including marine iguanas and Galapagos green sea turtles - a subspecies seen nowhere else in the world. 
Head to Quinta Playa on Isabela Island for the highest number of turtle sightings, as well as lovely volcanic scenery that meets sparkling white sand beaches and calm lagoons ideal for snorkelling. True turtle enthusiasts might also enjoy Isabela Island's colonies of giant tortoises. These enormous endemic creatures can grow to staggering sizes and live for more than a century. 
Best for - liveaboard diving 
When to visit - December through March
Southern Red Sea - Egypt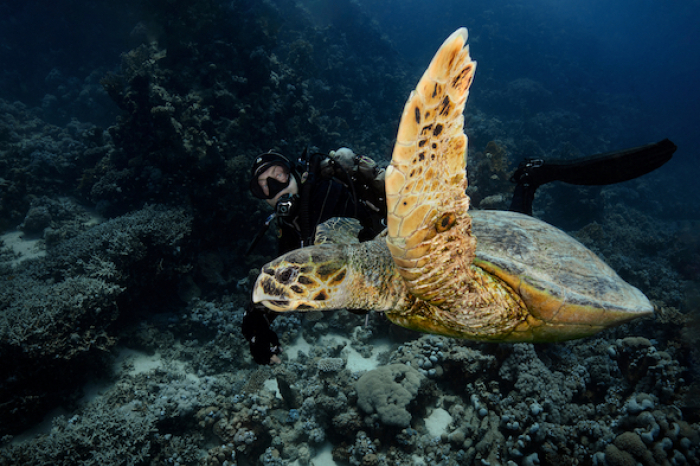 Zabargad's Turtle Bay is home to a wide variety of marine life, with an abundance of colourful reef fish, blue spotted rays, cuttlefish and octopus, and fascinating bottom dwellers like crocodile fish, in addition to its many turtles. The island's beaches are a vital nesting grounds for green turtles during the month of August, with the same individuals returning year after year to mate and lay their eggs.
Beyond its sheltered coves, Zabargad offers thrilling walls whipped by powerful currents, the Khanka Wreck to explore, and plenty of big fish action, with oceanic whitetips, grey reef sharks, hammerheads, and even manta rays! This region is best explored via liveaboard, but you can maximise your turtle encounters by combining your trip with a stay in Marsa Alam, to the north. This central Egyptian coastal destination is surrounded by seagrass beds and nesting beaches and is also home to rare and exciting wildlife like dolphins and dugongs. 
Best for - current junkies
When to visit - June through September
Playa del Carmen and Cozumel - Mexico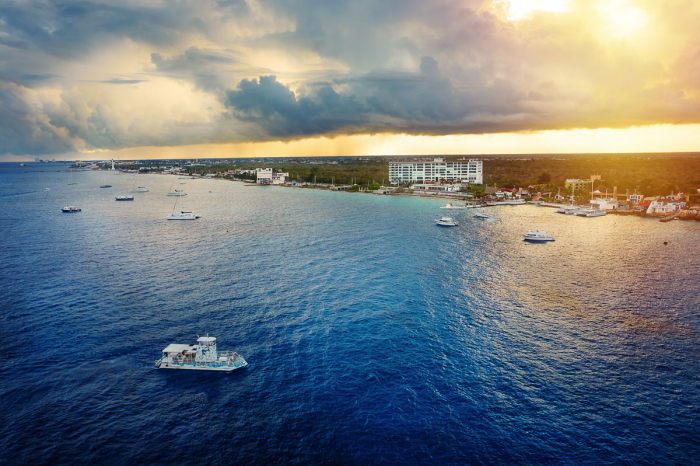 Cruising the current-swept walls, you're likely to spot green and loggerhead turtles, some of which grow to truly enormous sizes. Sharks, eagle rays, and massive schools of reef fish are also common here, as are gigantic tarpon and barracuda, adding a bit of action to an already stunning landscape of hard and soft coral. Head into the shallows to explore bustling reef flats, where more turtles await, calmly napping on the reef and digging through the coral in hopes of finding their next meal.

Playa del Carmen and Cozumel just offshore are the turtle diving capital of Mexico's Yucatan Peninsula. But, this is just one of the many attractions found in this diverse region. Seasonal bull shark diving, shipwrecks, and exploration of the limestone caves - known locally as "cenotes" - also attract divers from all around the world. Nearby, around Isla Holbox and Isla Mujeres, migratory whale sharks and sailfish put on incredible displays for lucky groups of snorkellers.
Best for - diverse diving adventures
When to visit - November through June
---
Join the ZuBlu community to receive the latest insights and unmissable adventures
Don't worry, we'll only send you really good stuff - and we never share your details
---