Scuba diving in
Marsa Alam, Brothers Islands and Elphinstone
Dive pristine reefs, dramatic wrecks and remote islands with sharks galore in Egypt's central Red Sea
Highlights
Action-packed diving, shallow wrecks, and sheltered bays
Encounter oceanic whitetips, grey reef, hammerheads, thresher sharks
Home to the hugely poignant wreck of the Salem Express
Search for dugongs at sites such as Abu Dabbas and Marsa Mubarak
Combining the best of the north and south, and accessible from land and liveaboards, Egypt's central Red Sea offers a diving experience to suit everyone. From the rip-roaring walls of the Brothers Islands, Elphinstone and Daedalus, to the chilling wreck of the Salem Express and dugong-grazed seagrass beds of Safaga and Marsa Alam, Egypt's central Red sea is without a doubt one of the world's finest all-round dive destinations
Diving in Marsa Alam, Brothers Islands and Elphinstone
Oceanic whitetip shark

Year round

Healthy corals

Year round
Egypt's central Red Sea offers an exciting mix of accessible shore dives, world-class day trips and adventurous liveaboard voyages. While the thrilling pelagic action of the Brother Islands, Elphinstone and Daedalus are certainly the main attraction, the ever-present possibility of dolphins and dugongs, as well as sun-soaked coral gardens and superb wrecks, make every dive one to remember.
Despite its protected coral reefs and abundant marine life, diving in Safaga is still reasonably crowd-free. Those who do visit are often drawn by its ghostly wrecks, such as the controversial and deeply emotional Salem Express which sank in 1991, with a huge loss of life. The shore diving around Marsa Alam is worth exploring with calm conditions, providing a great option for beginner divers or those who don't like boats. Vehicle transport is readily available to whisk divers up and down the coast visiting all the best dive sites, including Abu Dabbab and Marsa Mubarak where rare dugongs can often be found.
A little further from the shore can be found several large coral reefs including the Brothers Islands, Elphinstone, and Daedalus – all famous for their impressive walls and superb pelagic action. Lying within reach of day boats, Elphinstone Reef is one of the most popular dive sites in the Red Sea, and is famous for its steep walls, alluring plateaus and caves, as well as frequent encounters with oceanic whitetips and schooling hammerheads. Only accessible by liveaboard, the Brother Islands are one of the Red Sea's most renowned sites for experienced divers featuring ripping currents, sharks, rays and both the Aida and the Numidia wrecks. Situated some 80km offshore, Daedalus is a truly astonishing marine park densely covered in soft corals and sea fans. Daedalus Reef's remote location and steep, current-swept walls make it a perfect destination for thresher shark and hammerhead encounters.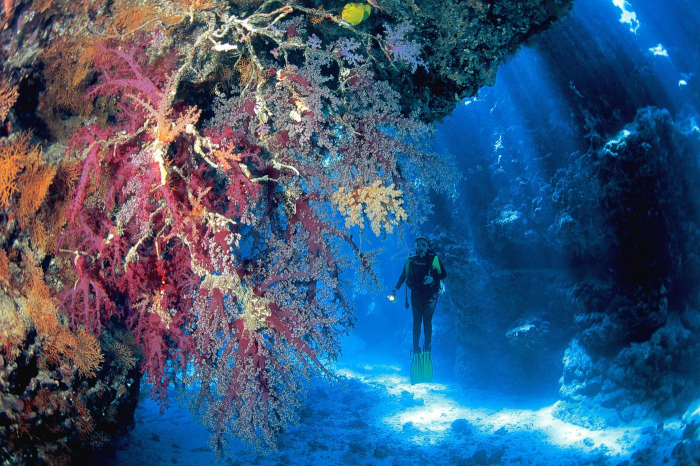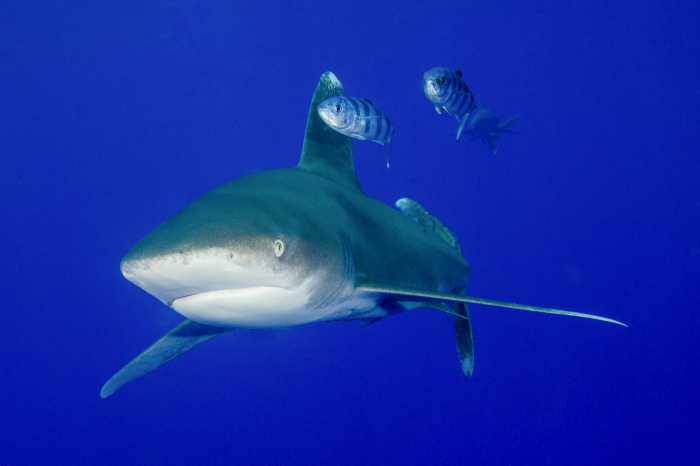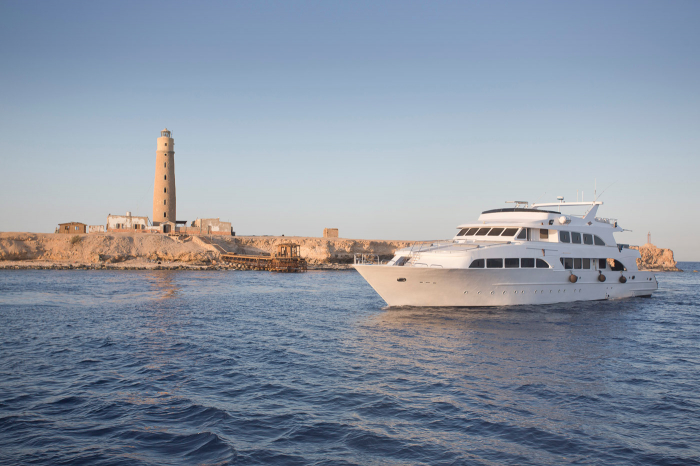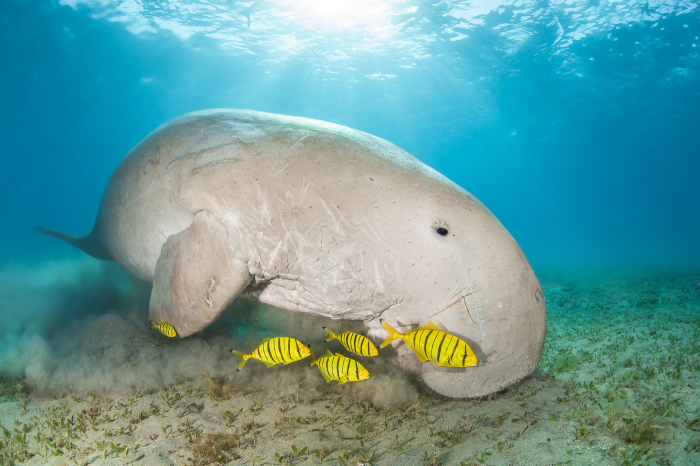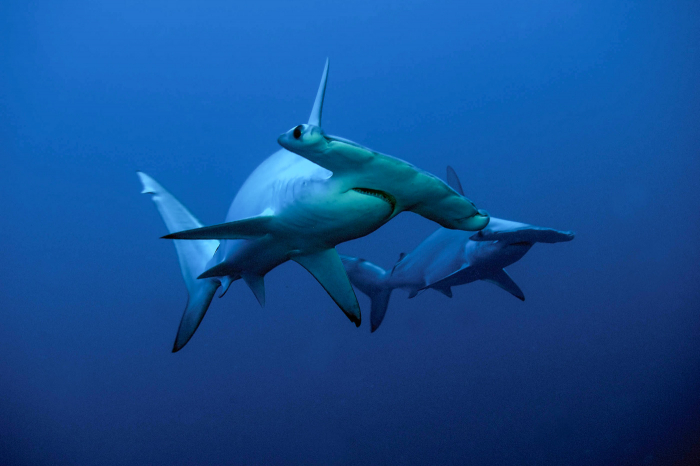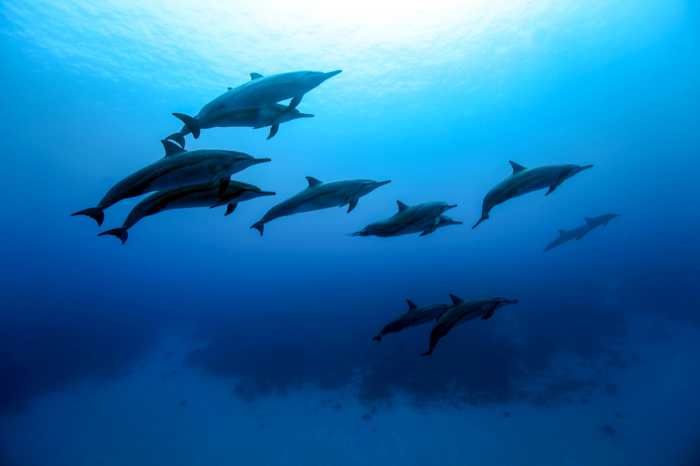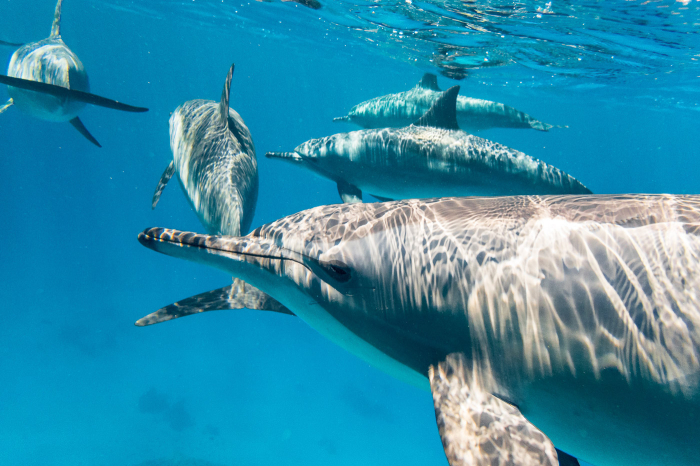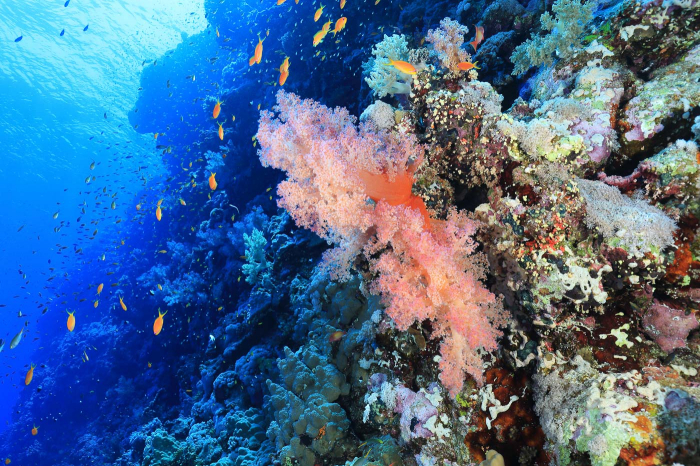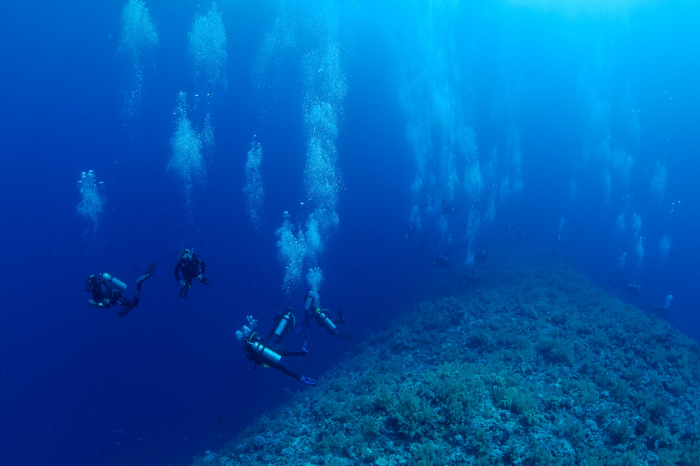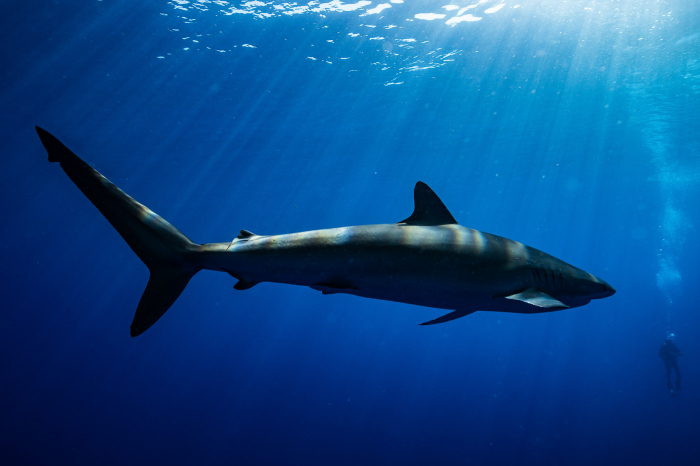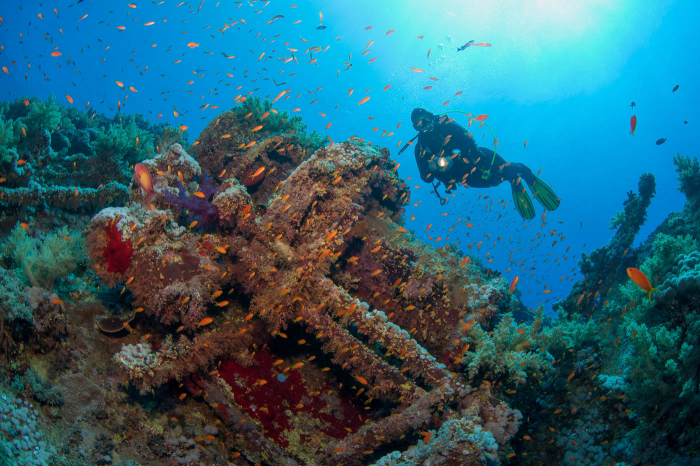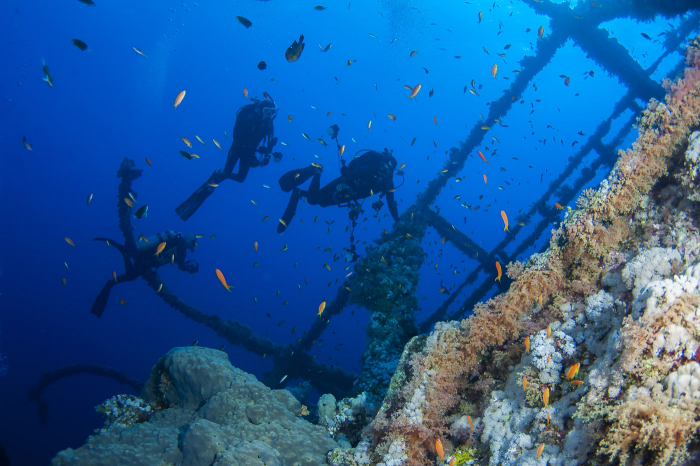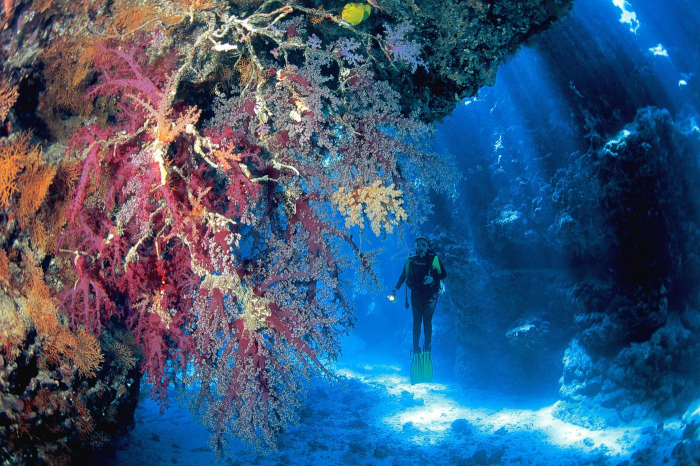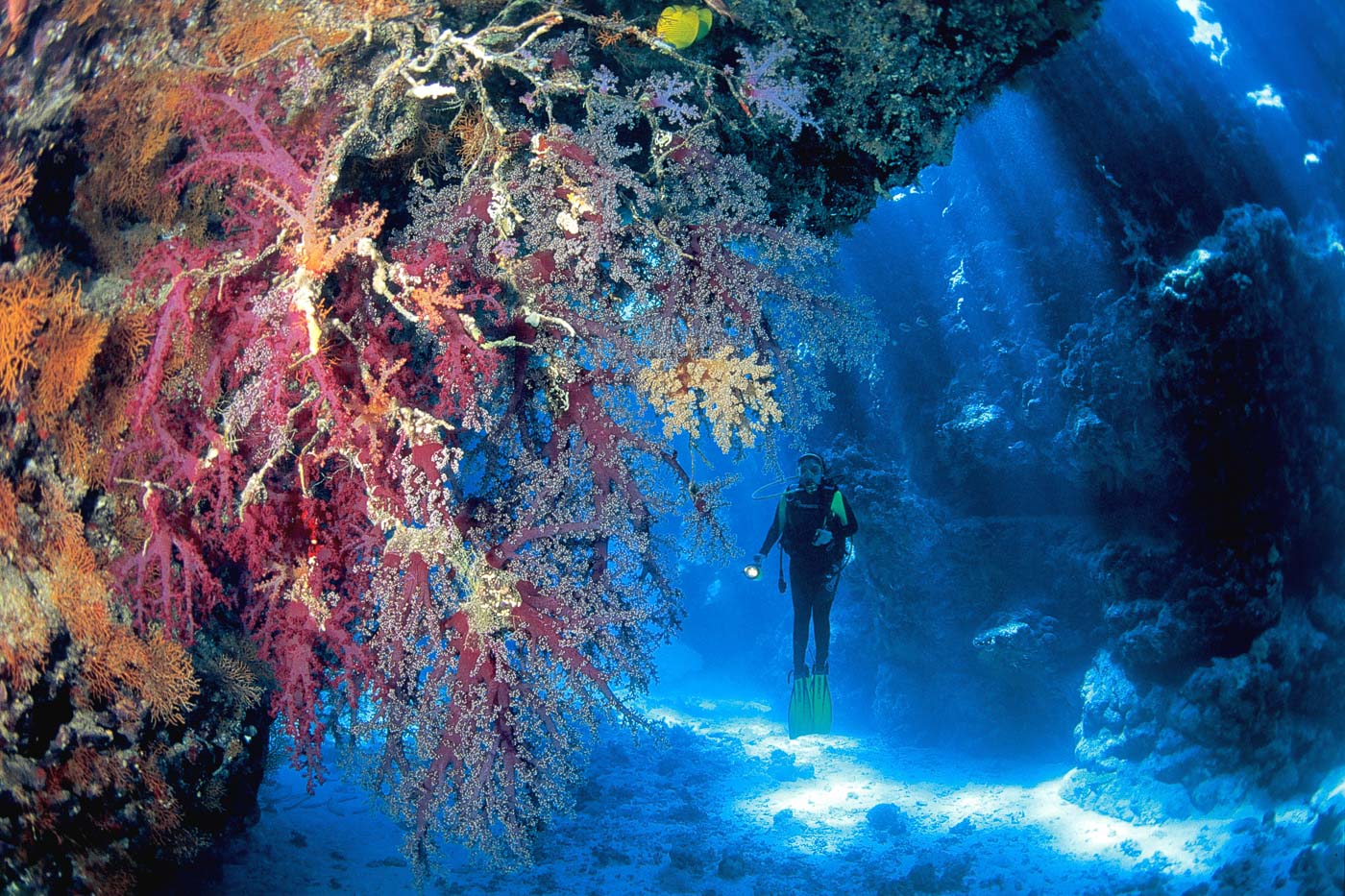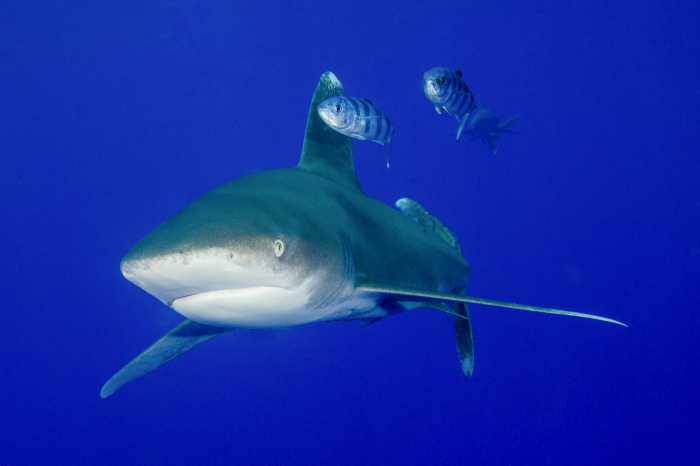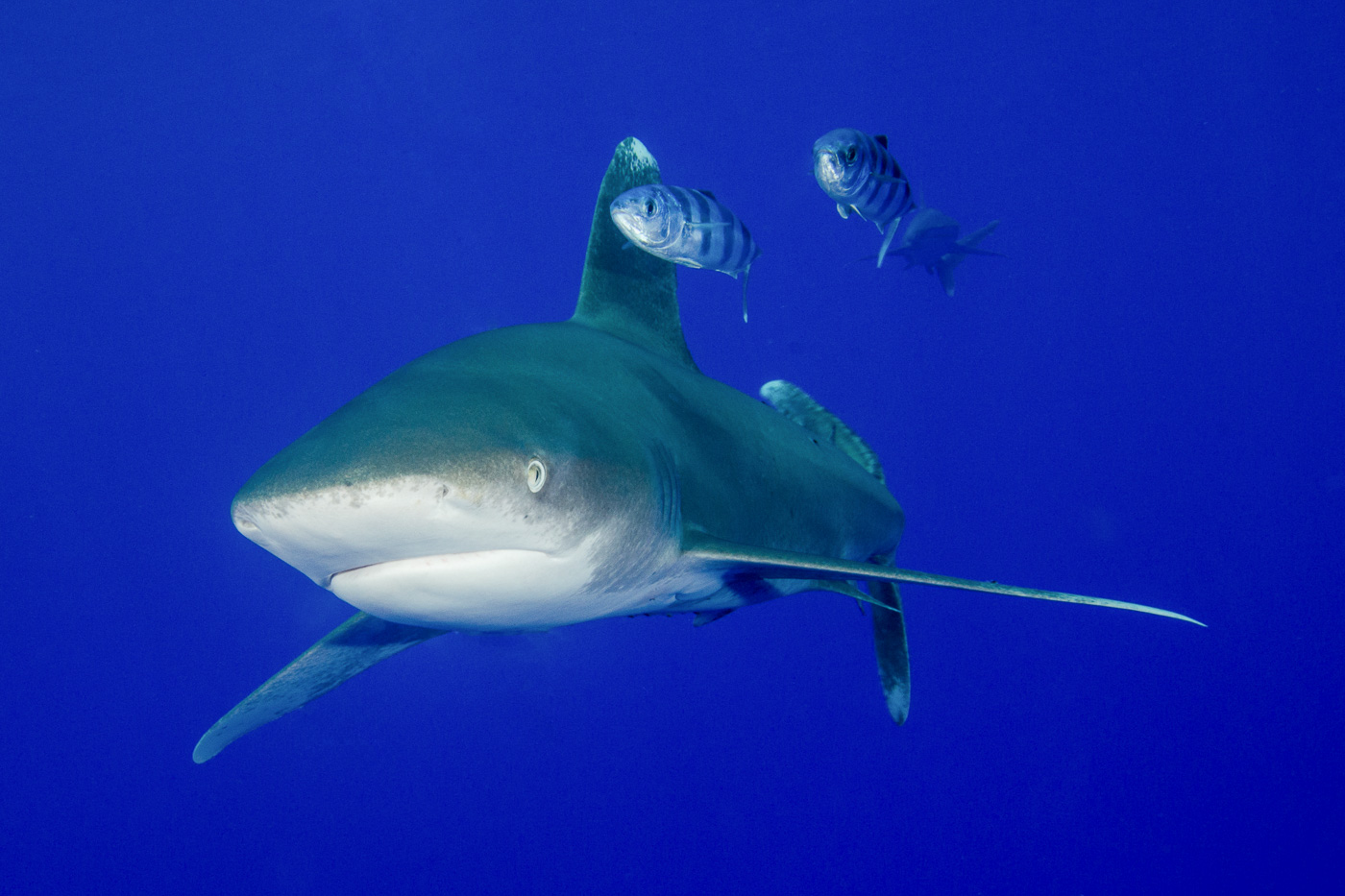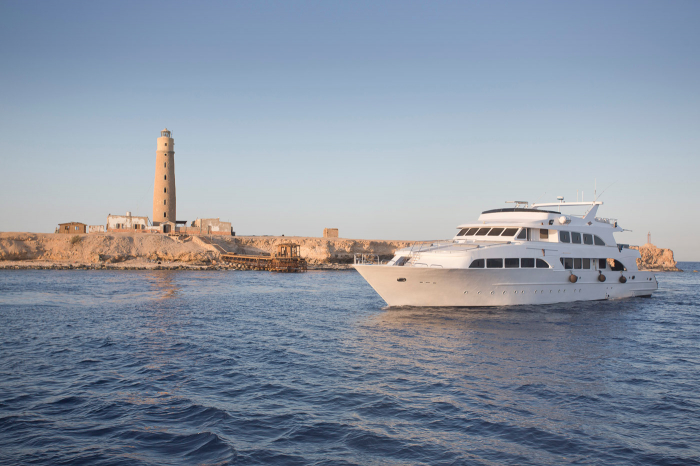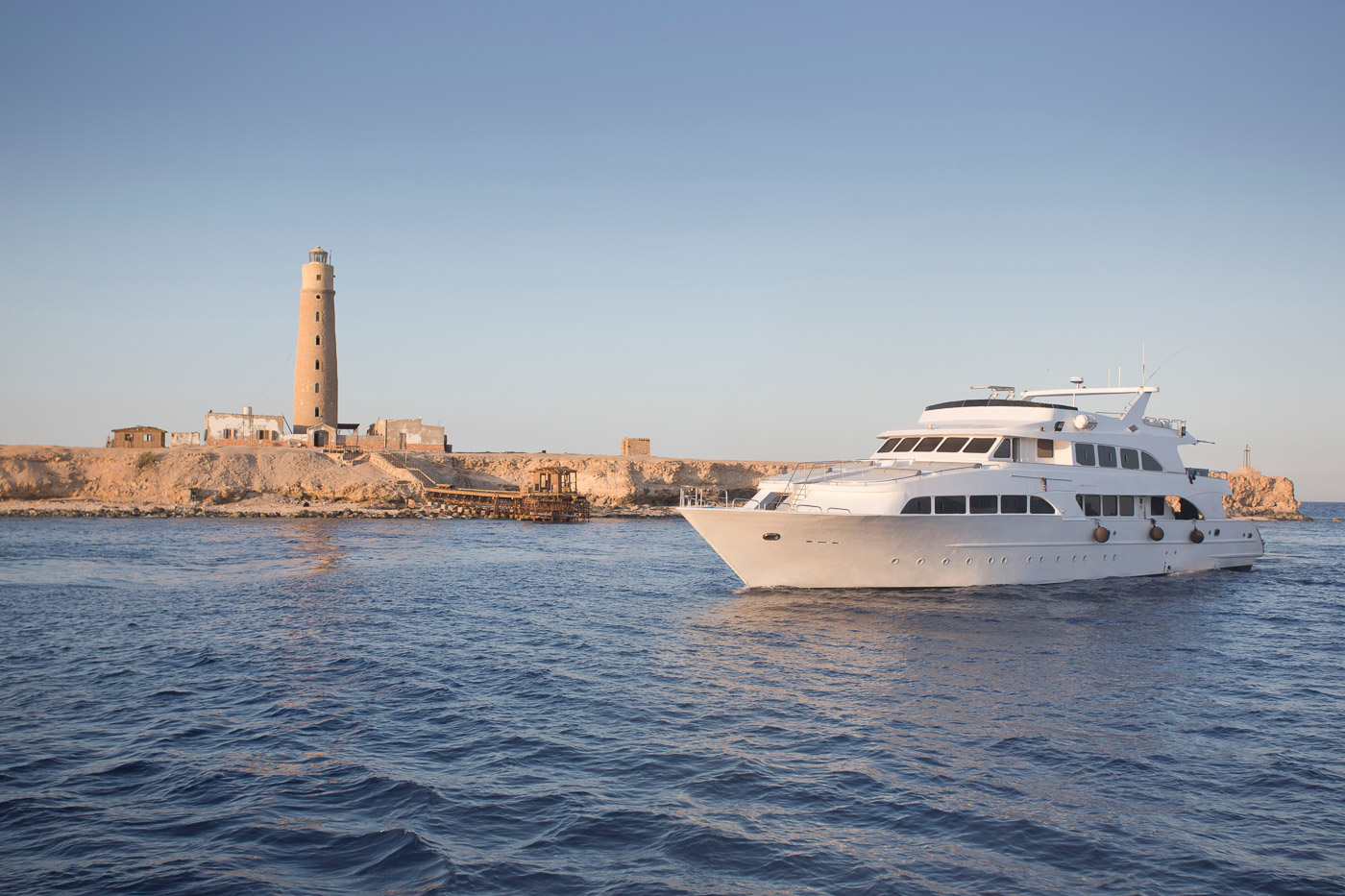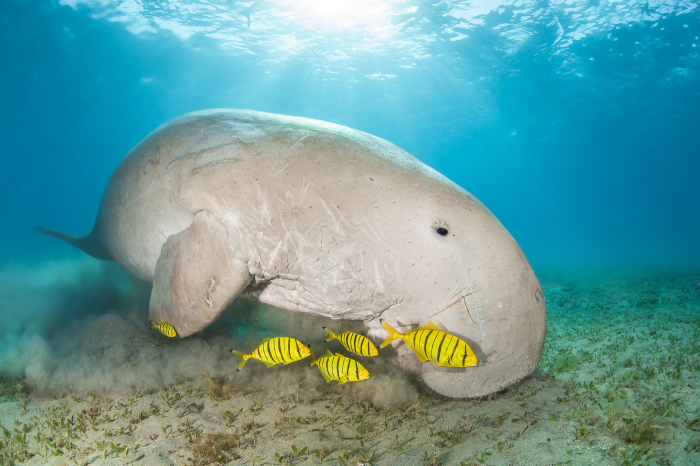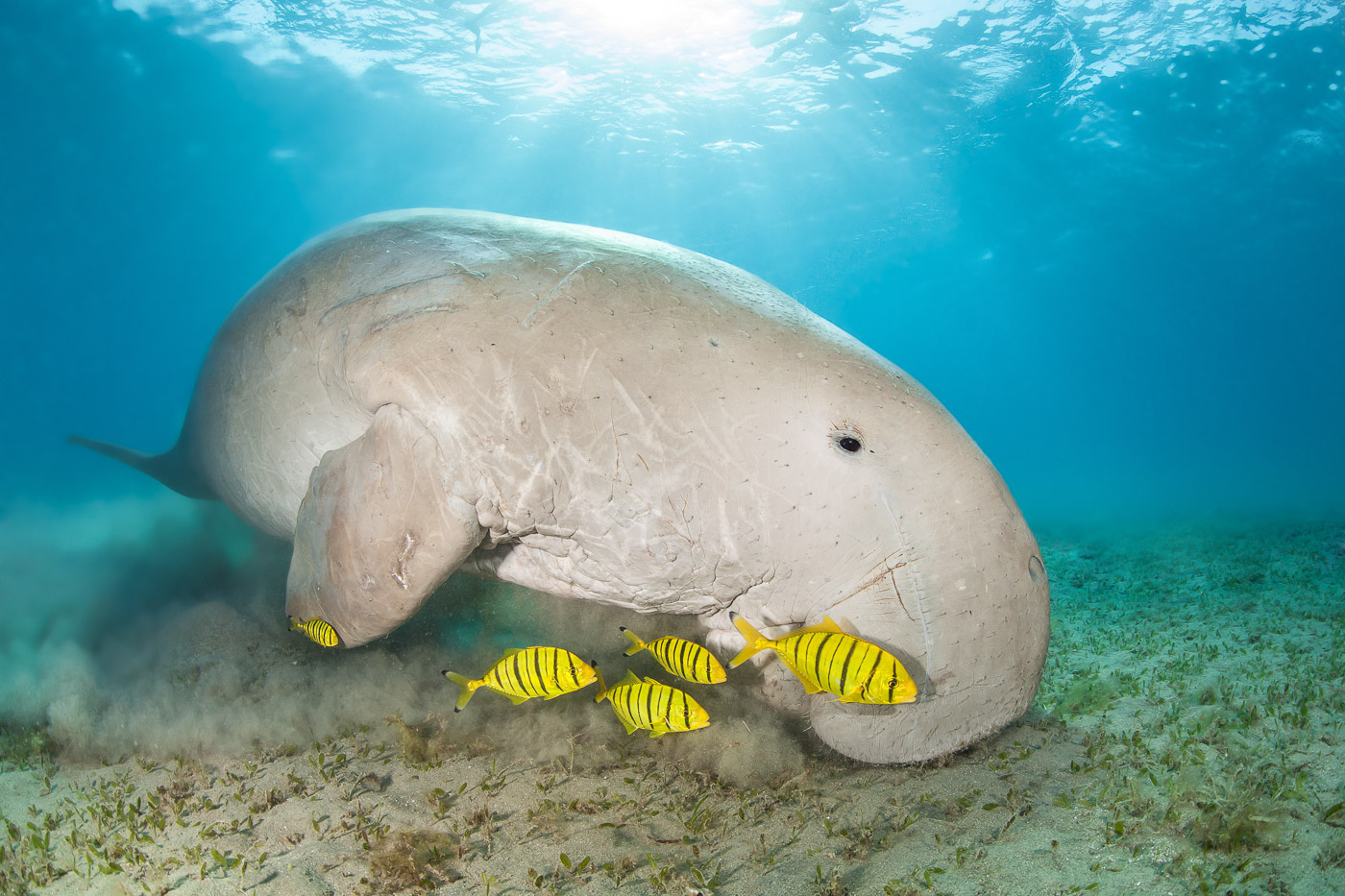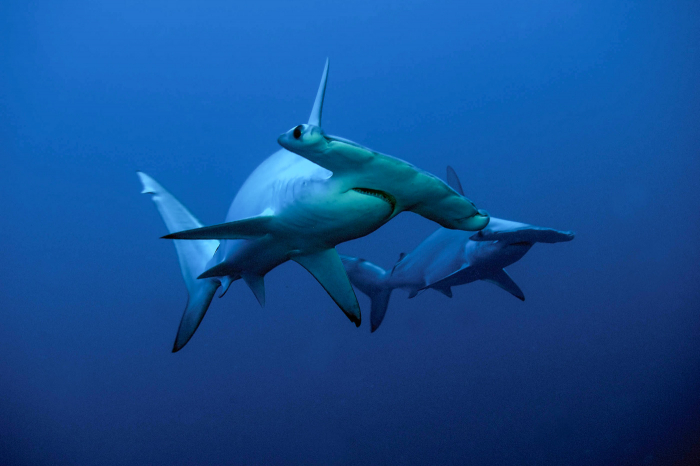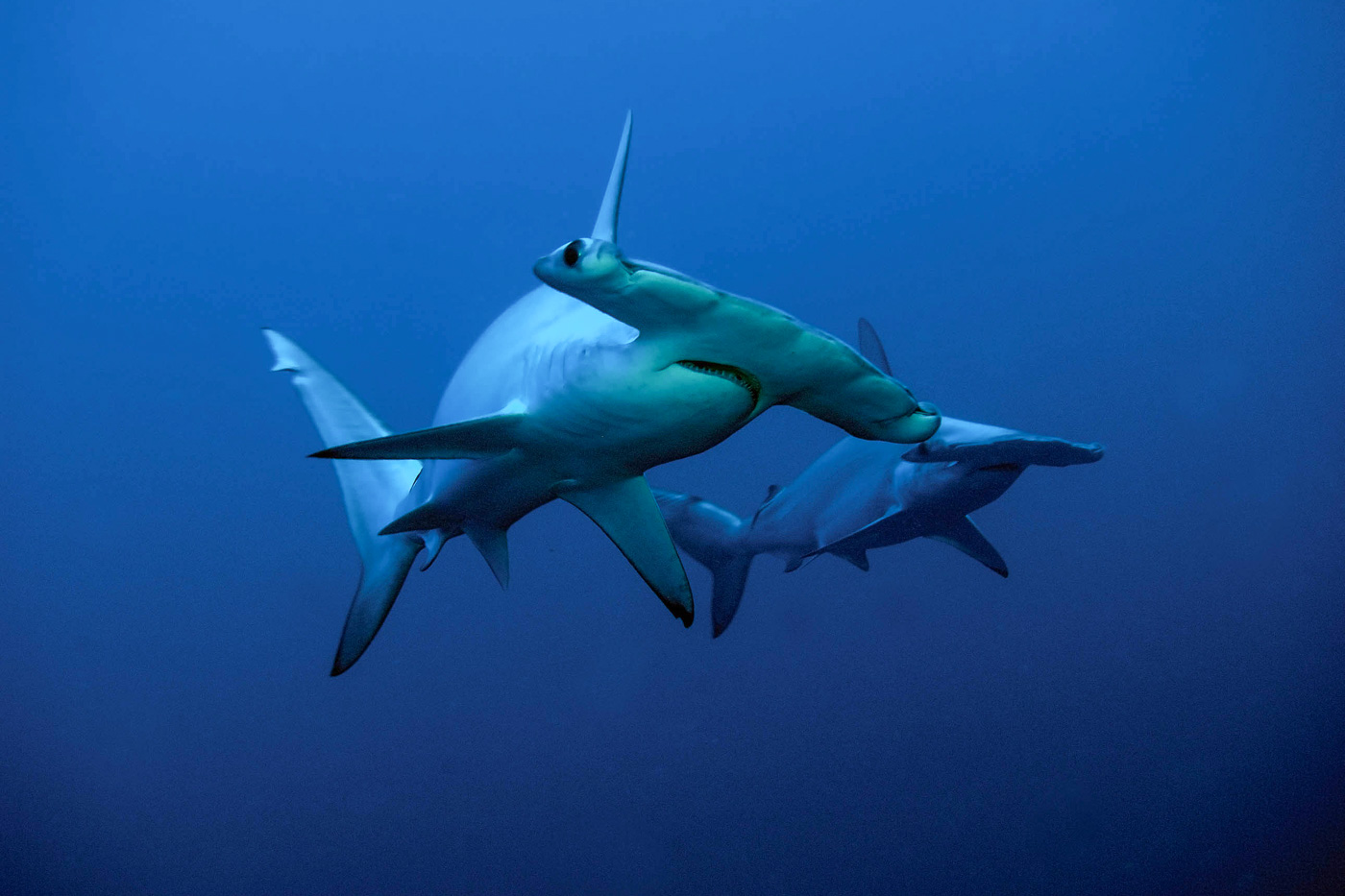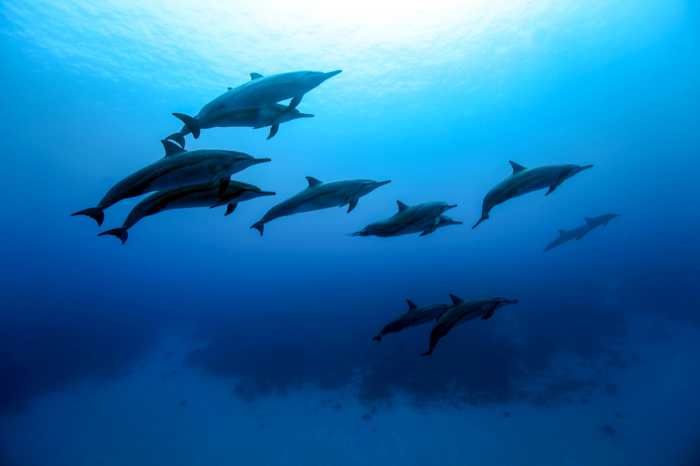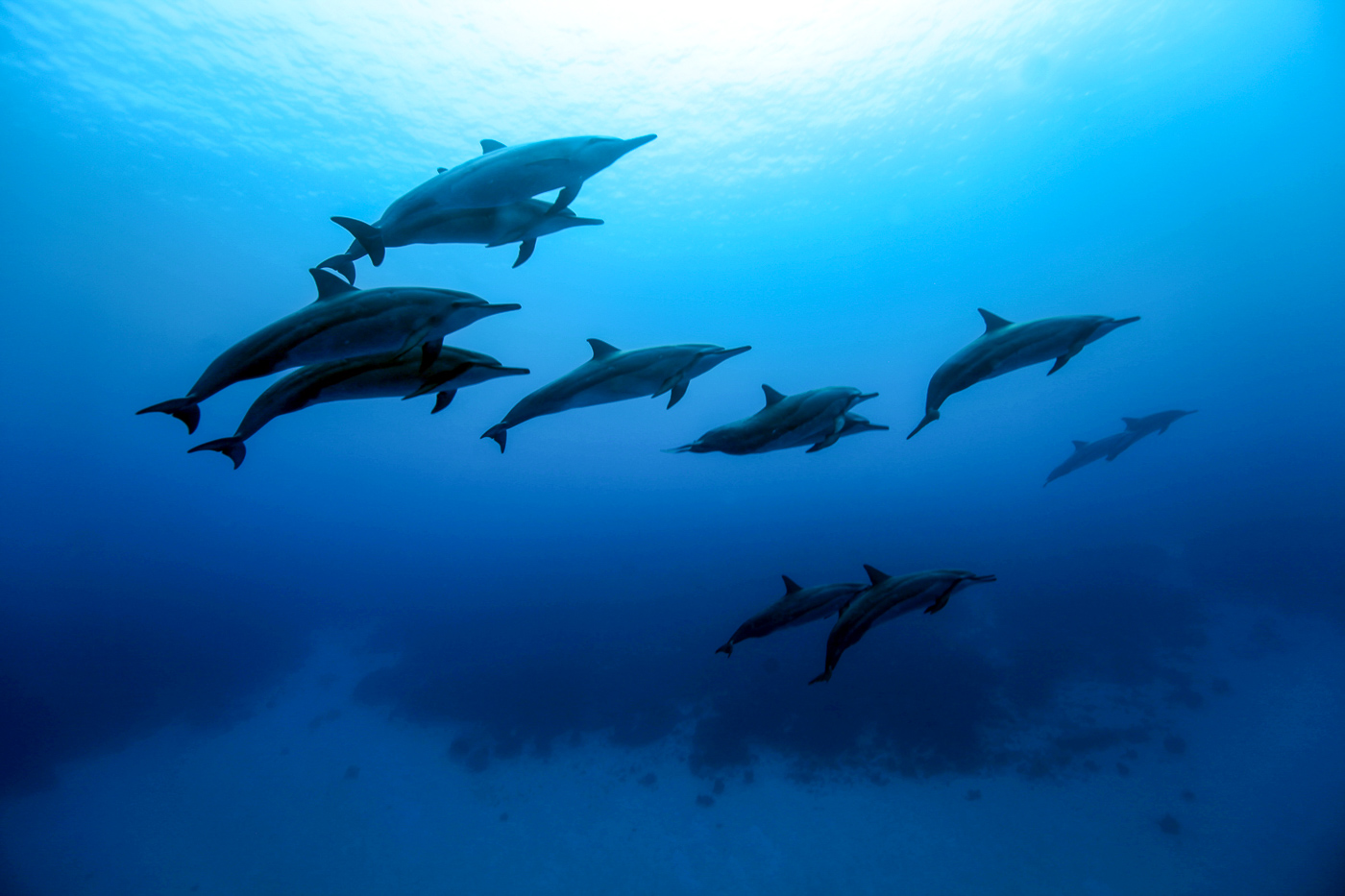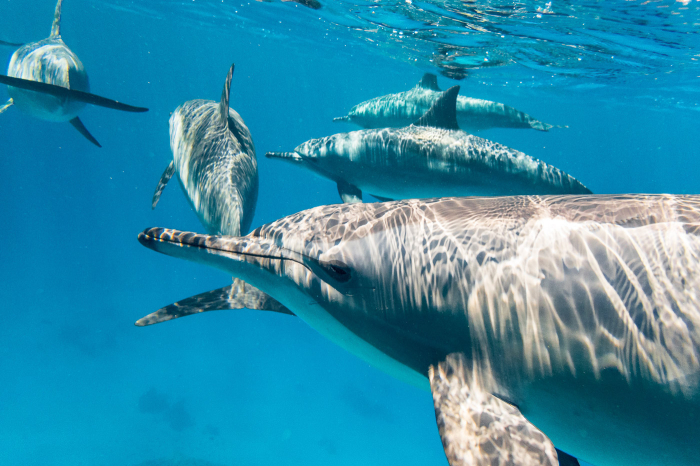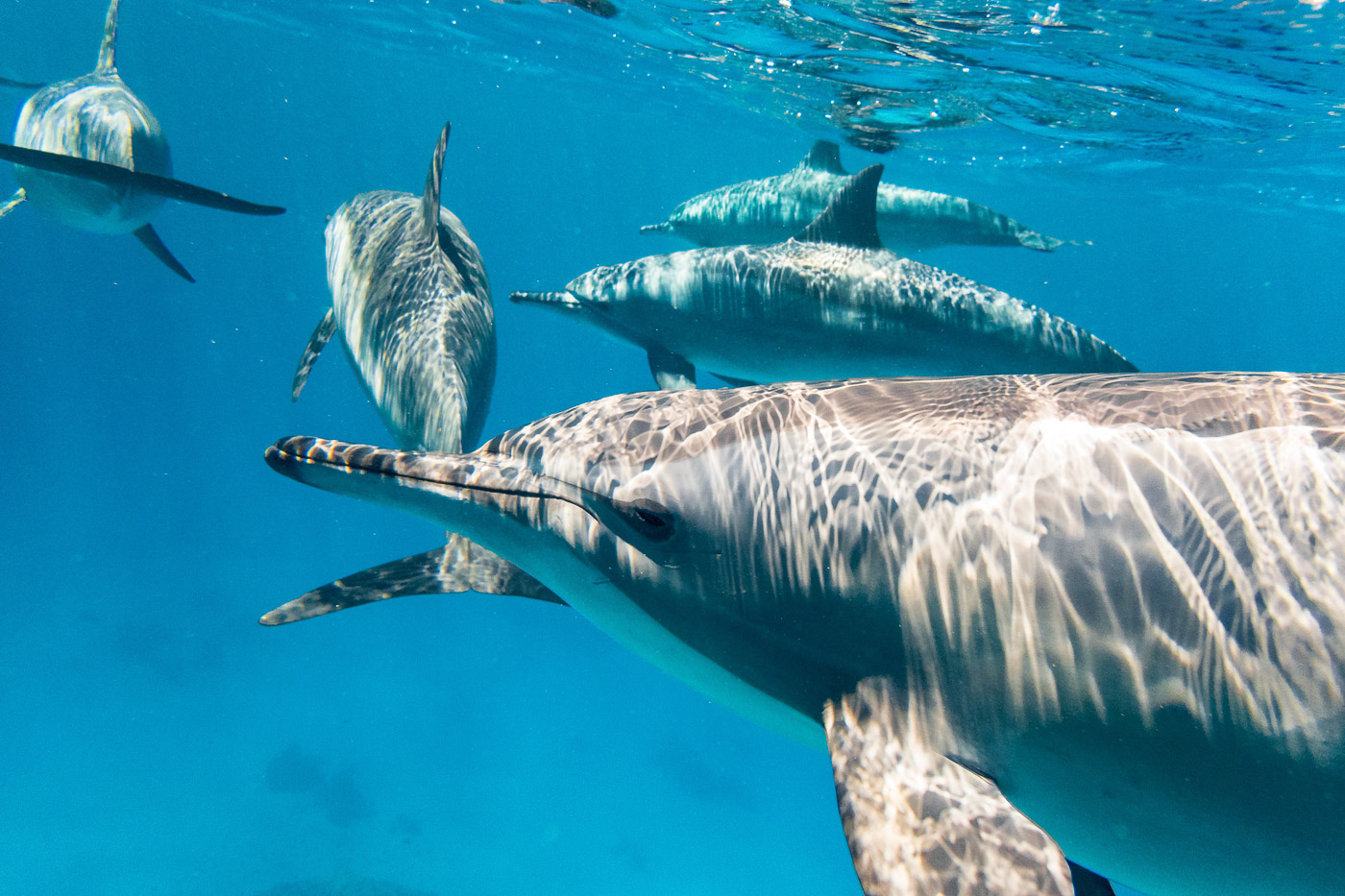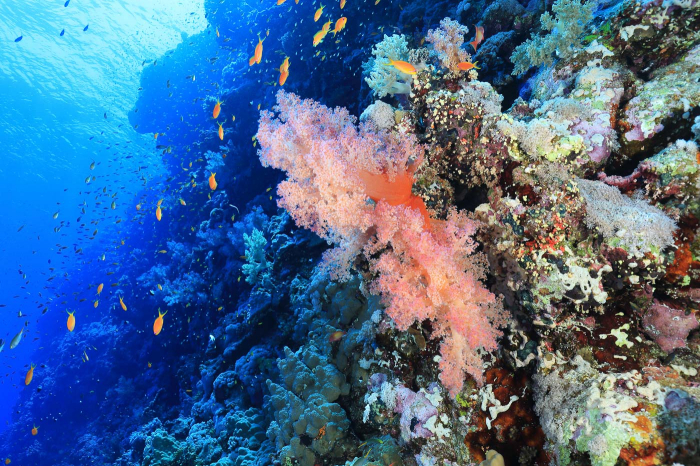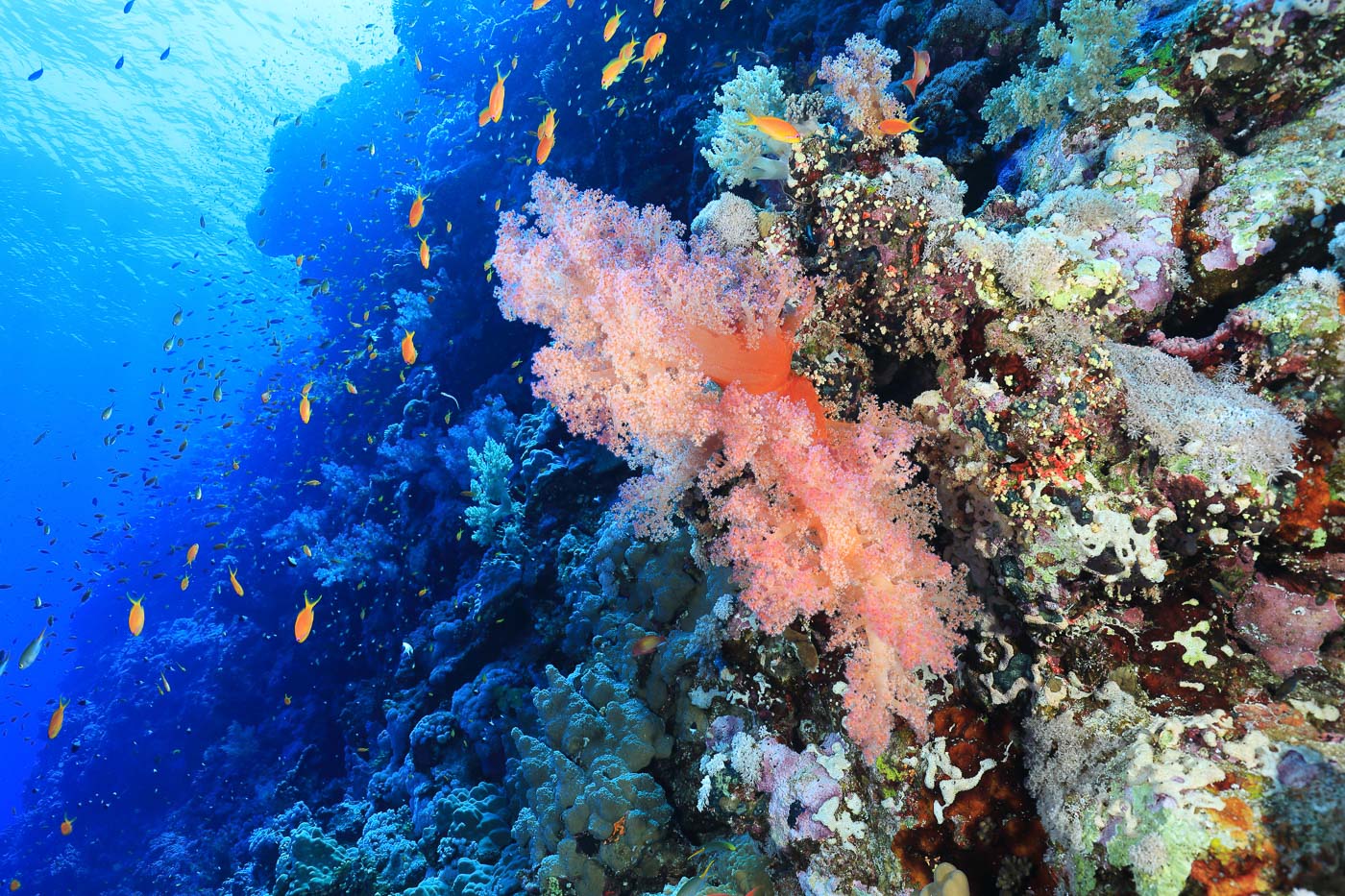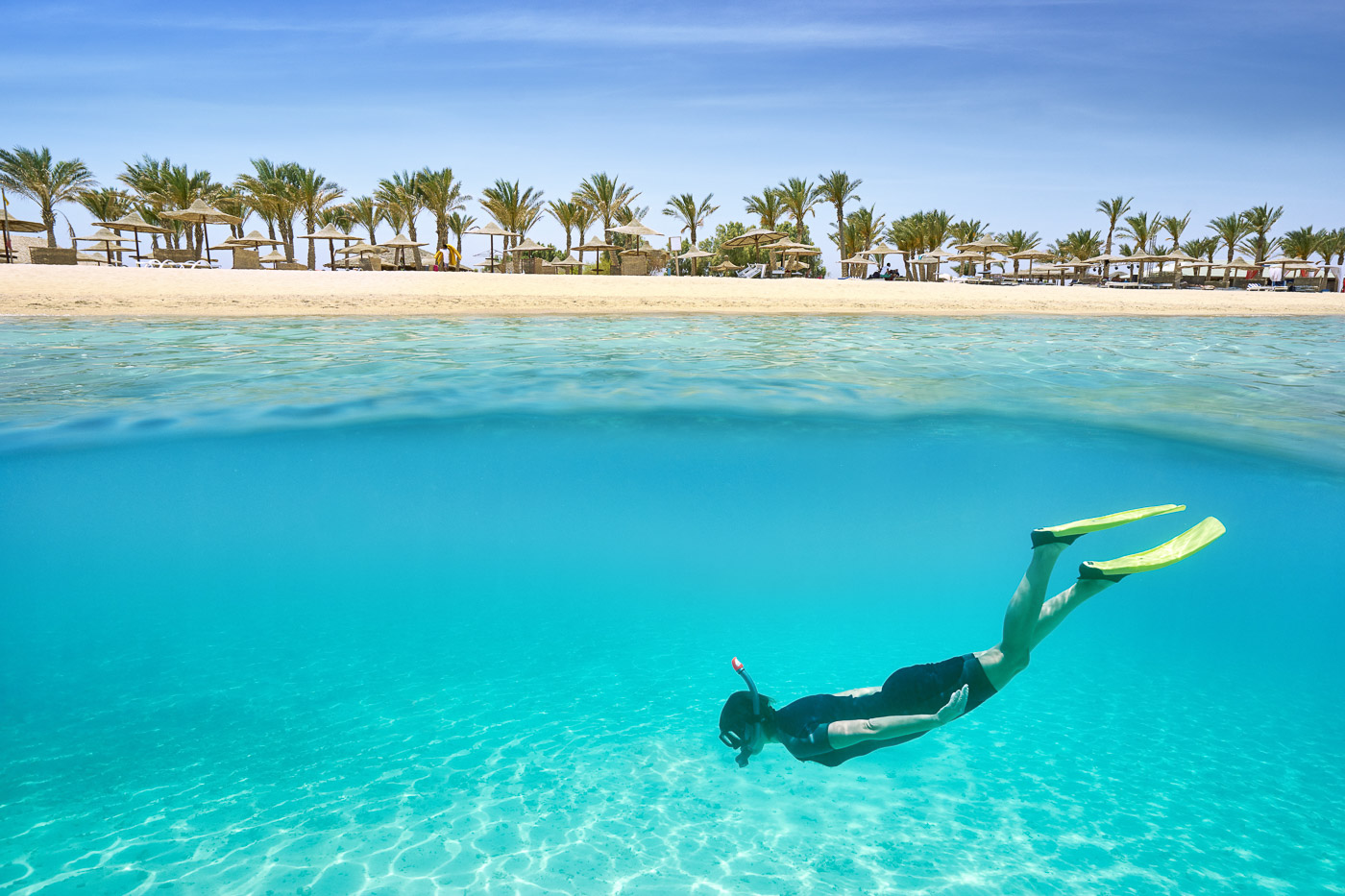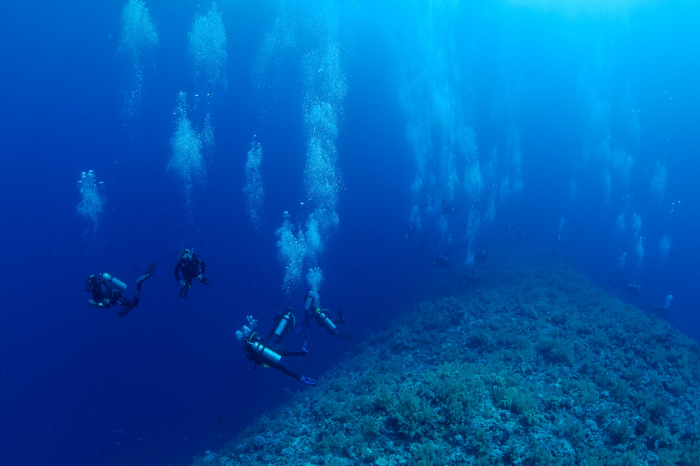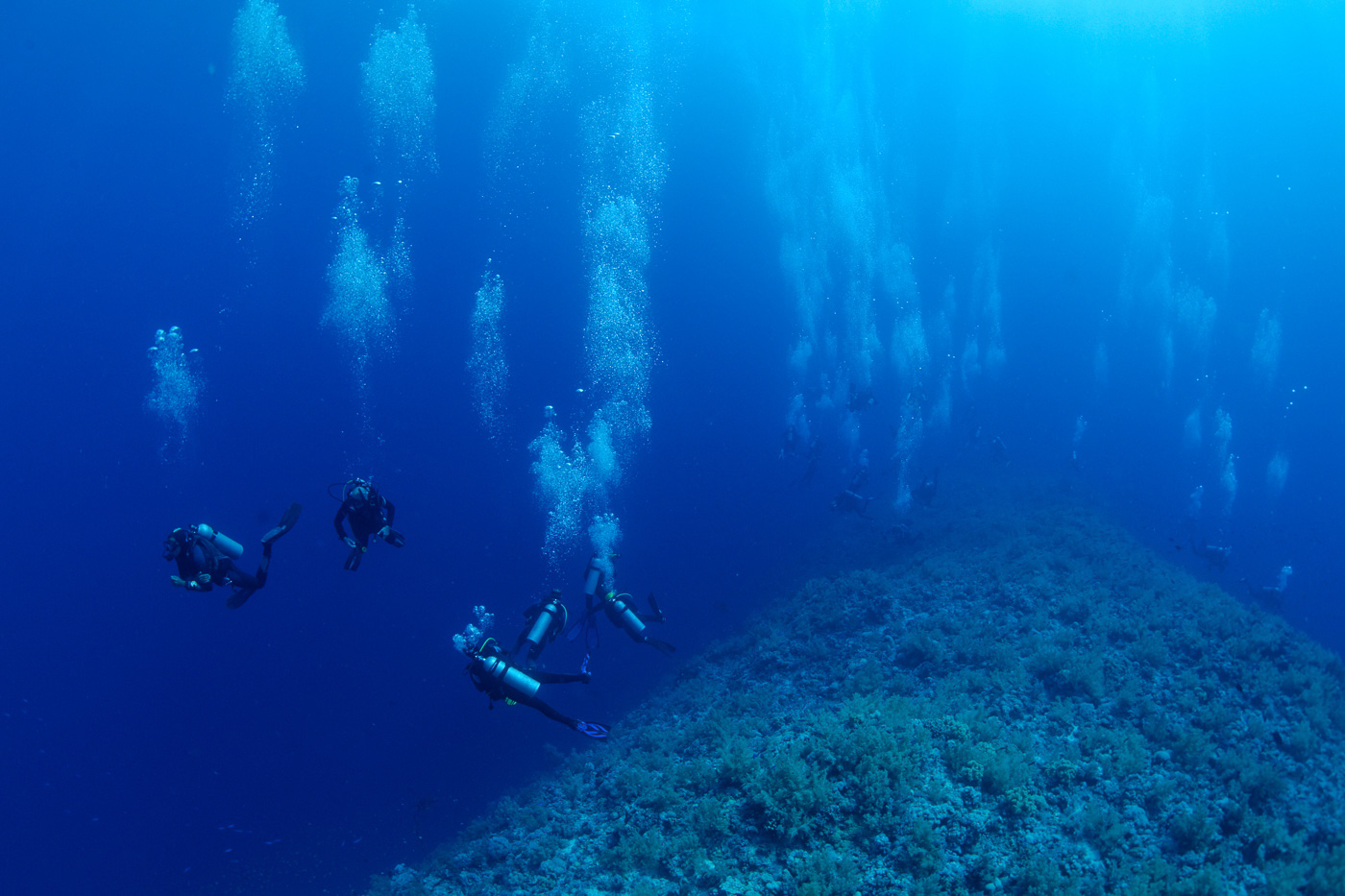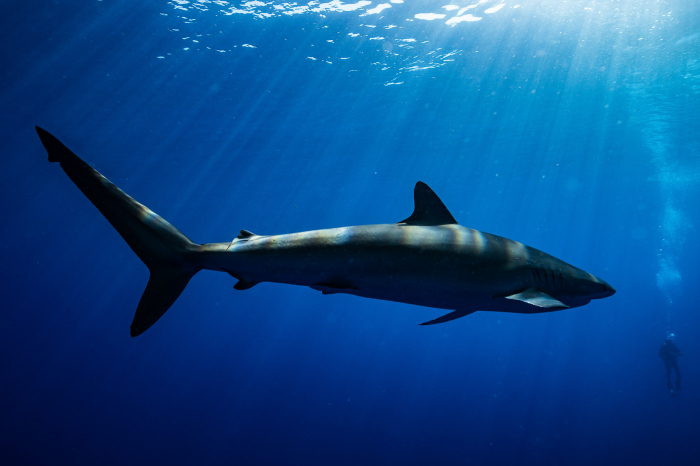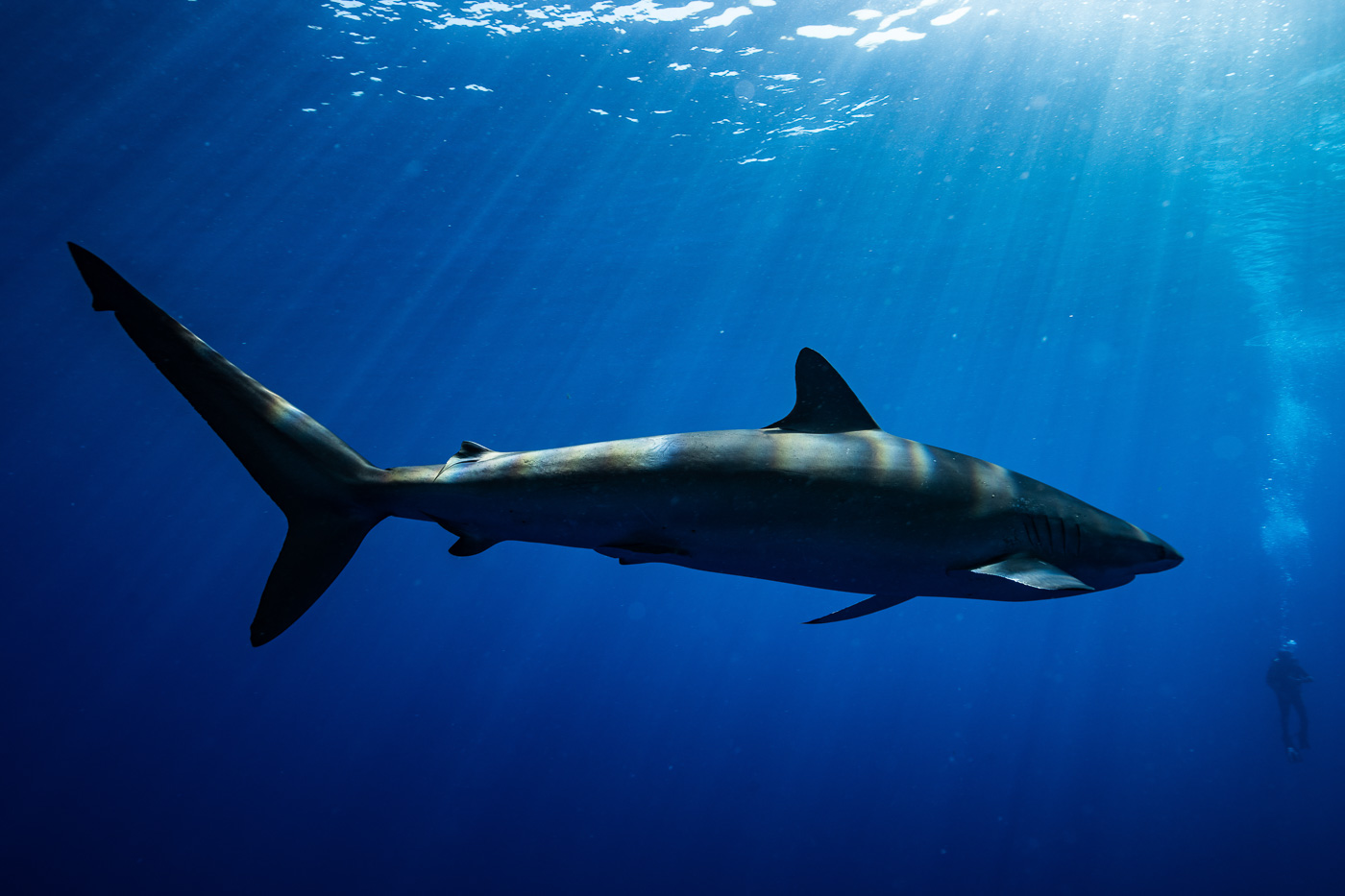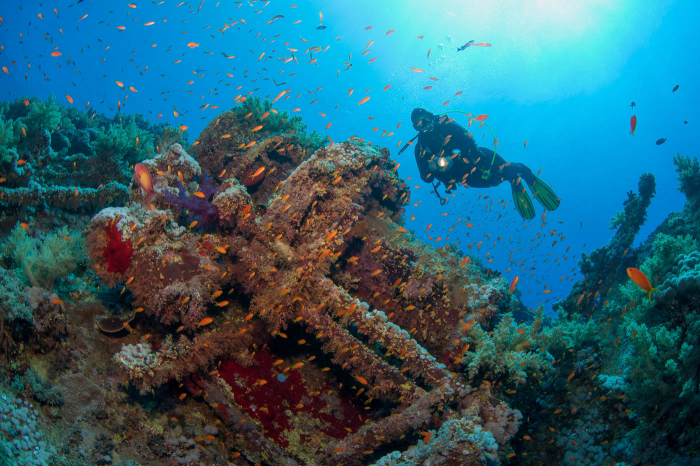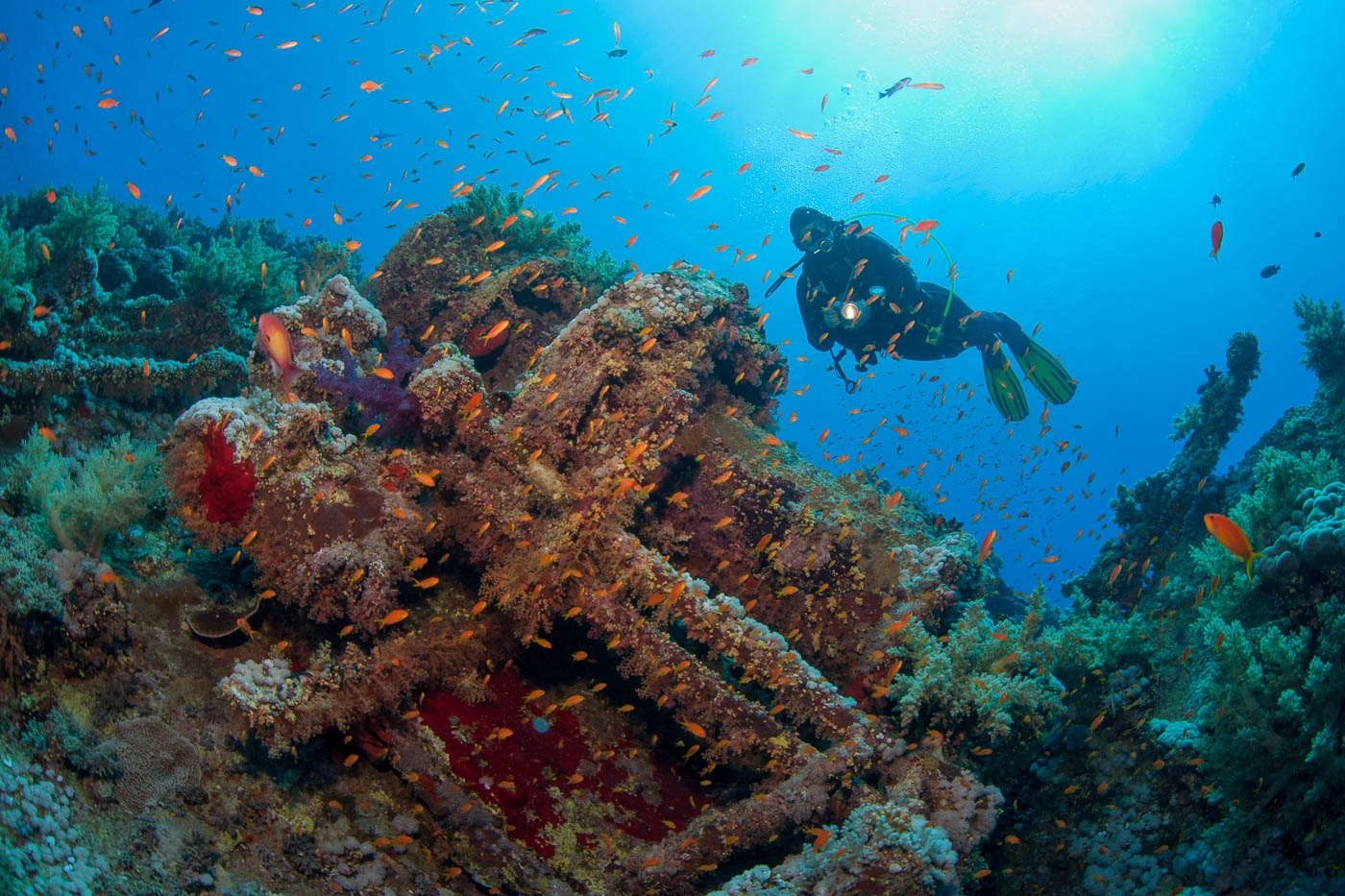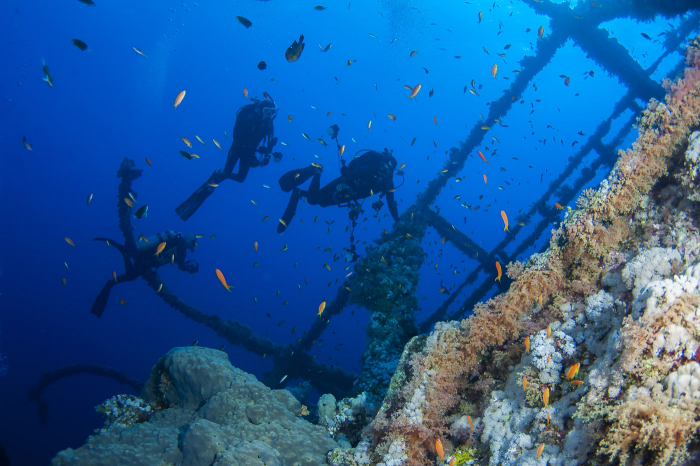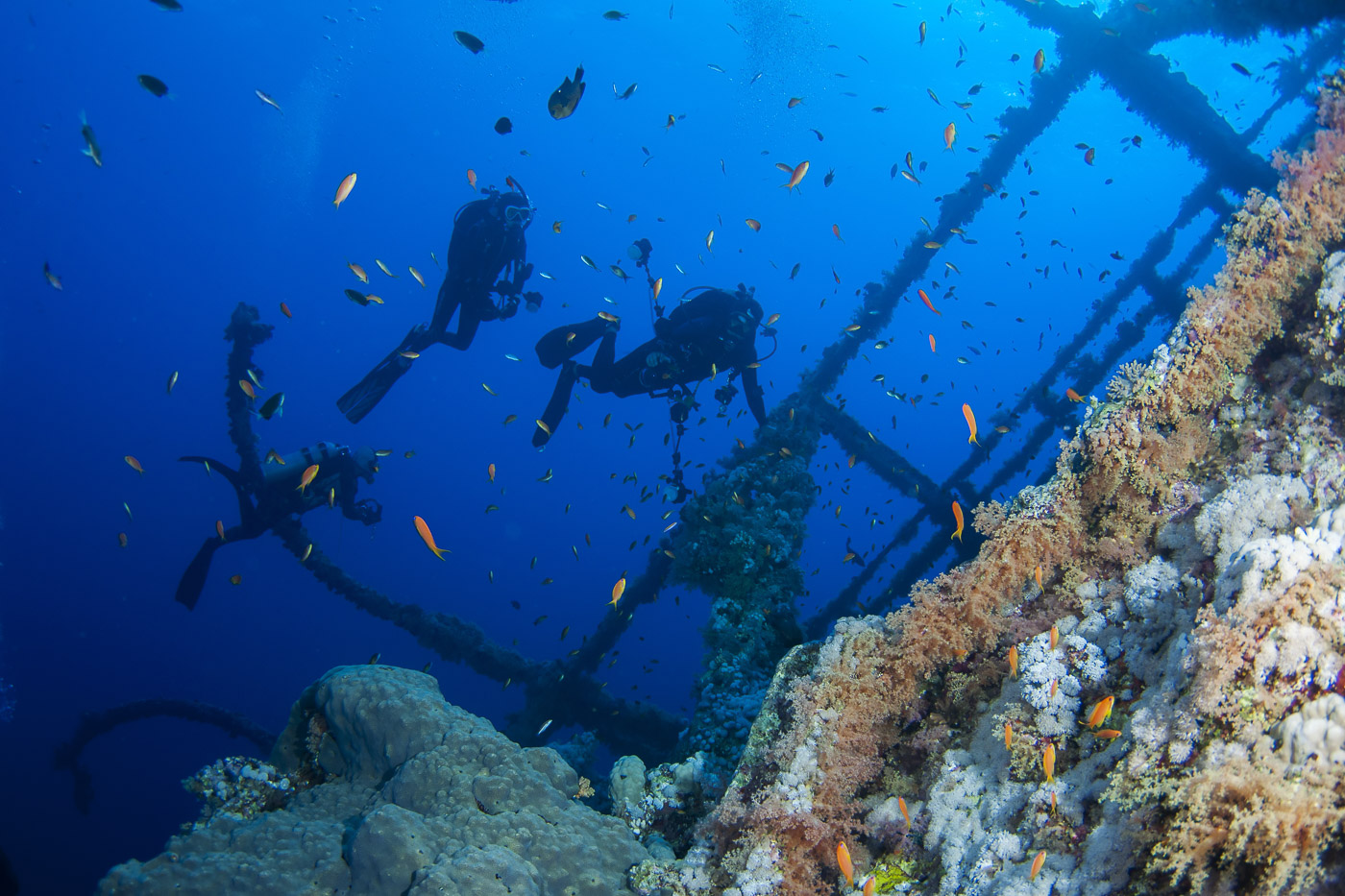 Diving Environment
Type
Reefs, walls and sheltered bays
Level
Beginner upwards, although the offshore reefs are more challenging
Diving Season
Year round, best March to May, September to November
Top tips

There are plenty of flights to Safaga and Marsa Alam, or you can drive from Hurghada in the north. Elphinstone can be reached by day boats, while the Brothers are best explored from a liveboard.
Marsa Alam has plenty of white sand beaches up and down the coast, lined with coral reefs that are perfect to explore.
There are plenty of options for eating out, but the nightlife is quiet with just a few bars and clubs in the big hotels. The best shopping is at El Quseir, particularly on a Friday when there is a great market.
About Marsa Alam, Brothers Islands and Elphinstone
Running south along the coast from Safaga to Marsa Alam, Egypt's central Red Sea area boasts a quieter, more peaceful atmosphere than that of the north. Safaga is a sparse and somewhat sleepy port town with few tourist facilities compared to Egypt's northern Red Sea resort towns. To make up for this, Marsa Alam, the region's main tourist resort, offers bustling beaches, energetic nightlife and a variety of activities such as dolphin spotting, quad biking, camel riding and kitesurfing. This central region is also home to a collection of offshore reefs, including Elphinstone and the more remote Brothers Islands and Daedalus Reef, which together offer some of the Red Sea's best diving.
Egypt's central Red Sea offers a great mix of experiences, with an abundance of shore dives, day trips to world-famous dive sites and superb liveaboard voyages. Amongst the sheltered coastal bays, guests can find eerie wrecks, thriving coral reefs, and seagrass beds grazed by dugongs. Further offshore, Elphinstone, the Brother Islands and the remote Daedalus Reef each feature dizzying walls, exhilarating currents and heart-pounding pelagic action with oceanic whitetips, hammerheads and more.
Getting to Marsa Alam, Brothers and Elphinstone
Safaga is best reached by flying into Hurghada International Airport. From there, it is less than an hours' drive south to reach Safaga. Visitors can fly directly to Marsa Alam from many European cities, although the airport is small and flights from some countries, such as the UK, can be as few as once per week. Alternatively, guests can fly to Cairo where Egyptair offer regular domestic flights to Marsa Alam. Another popular option is to fly into Hurghada and drive to Marsa Alam, which takes around 3-hours.
Seasons and weather
The Red Sea's climate offers mild winters from November to April and hot summers from May to September. Egypt's central Red Sea tends to be slightly warmer than the north – with water temperatures sitting at around 28°C in the summer but falling as low as 22°C in winter. Marsa Alam often experiences more wind than areas further north, and the stronger winter winds can occasionally limit diving to the most sheltered sites with some operators avoiding departure altogether. These winds tend to be weakest during the full moon. March to May offers a good balance of weather and conditions but is also high season, meaning some sites may get crowded and prices can rise. The months of September to November also provide comfortably warm temperatures and generally fewer crowds.
Where to stay
With the energetic buzz of a classic resort town, and dive operators offering shuttles up and down the coast to popular dive sites, Marsa Alam provides an ideal base for divers looking to explore some of the central Red Sea's local dive sites. Safaga lacks the level of facilities offered by Marsa Alam but possesses a certain sleepy charm – a great spot if you want to avoid the frills of busy resorts and focus on enjoying some great diving. On the whole, a liveaboard is the best option for exploring Egypt's central Red Sea, allowing access to both the famous outer reefs and some of the more local sites.
---