Scuba diving in
Hopkins, Placencia and Glover's Reef
Escape the crowds in favour of a more authentic experience, complete with some of Belize's best scuba diving, land adventures, and a mellow mix of Latin and Caribbean cultures.
Highlights
Dive some of Belize's least visited, pristine sites - including protected areas
The ideal base for exploring both the mainland and barrier reef
Choose from acclaimed luxury resorts or remote and rustic guest lodges
Lucky anglers can land Belize's 'big three' - bonefish, permit and tarpon - in a single day
If Ambergris Caye is the heart of tourism in Belize, then the southern region is the country's soul, offering a diverse mix of indigenous cultures and interesting colonial influences. Plus, no matter where you visit, you can expect a quiet back-to-nature ambience and a laid-back, no-shoes atmosphere where locals go out of their way to make you feel welcome. You'll discover the perfect balance between interesting mainland adventures exploring jungle landscapes or Mayan ruins and easy access to the biodiverse Belize Barrier Reef - including numerous protected areas and some of the country's best sites for diving, snorkelling, and kayaking.
Scuba diving in Hopkins, Placencia and Glover's Reef
Schooling reef fish

Year round

Healthy corals

Year round

Plentiful reef life

Year round
Often overshadowed by more famous dive sites further north, the diving in Belize's south is arguably even more impressive - and often far less crowded. Characterised by plunging walls, and pristine, protected reefs, these beautiful dive destinations are home to all of Belize's signature marine life, from the grand-slam big three - permits, tarpon and bonefish - to Southern stingrays, eagles rays, nurse sharks and more.
Diving Glover's Reef
Belize's southernmost atoll, Glover's Reef, lies some 70-kilometres from the mainland, on the western edge of the Cayman Trough. This atoll is one of the country's favoured dive spots, featuring an impressive inner lagoon scattered with more than 700 pristine patch reefs, and outer walls that plummet to depths of close to a kilometre. Eagles rays, dolphins, whale sharks and turtles can all be encountered, while tube sponges and swaying gorgonians decorate the reef. At Long Caye Wall, in particular, you can find almost every kind of Caribbean coral and manta rays occasionally glide past high in the water column. The Aquarium is located near Long Caye Wall, on the atolls southeast edge, and offers crystal clear waters with huge schools of creole wrasse and yellowtail snappers as well as horse-eye jack and black durgons as you venture off the wall. Seasonal whale shark sightings are possible between March and June, with April and May delivering the highest chance of an encounter.
Hopkins diving
The South Water Caye Marine Reserve is located less than 20-kilometres east of Hopkins, offering spectacular wall diving with Southern and roughtail stingrays, hawksbill and loggerhead turtles, nurse sharks, and eagle rays. Popular dive sites include Rosella's Garden, Trick Ridge, and The Abyss. In the far northeast corner of the South Water Caye Marine Reserve, just a stone's throw from the tiny Tobacco Caye, lies an interesting dive site known as Shark Pit. Here, hidden amongst the turtle grass bed, is a sinkhole that opens up into a domed chamber some 50-metres across. Sediment trickling into the sinkhole over the years has formed a sandy hill in the centre of the chamber. Lucky divers can often find several species of shark circling the hill, including blacktips, nurse, and even bull sharks.

Scuba diving near Placencia
Lying southeast of Placencia, The Laughing Bird Caye National Park is perfect for new or rusty divers. The island itself is part of an enclosed reef structure which surrounds an inner lagoon, forming a kind of miniature atoll, or faro. The reef slopes down to around 20-metres and is home to some interesting marine life, including eagle rays. Further east, the Gladden Spit and Silk Cayes Marine Reserve offers more seasonal whale shark sightings between March and June, and a spectacular wall dive at North Wall, where you can expect appearances from almost every kind Caribbean reef creature. Cubera snapper also aggregate to spawn at Gladden Spit from March through September. Heading a few miles south, Pompion Caye - or Pumpkin Caye - is well known for pretty lettuce leaf coral formations and a plunging wall where Caribbean reef sharks roam.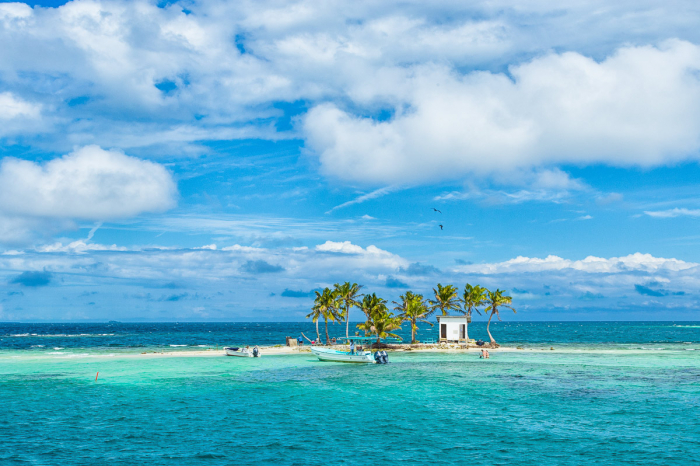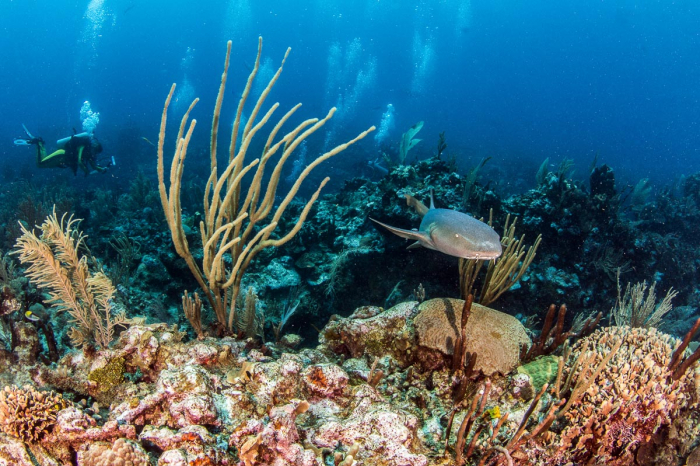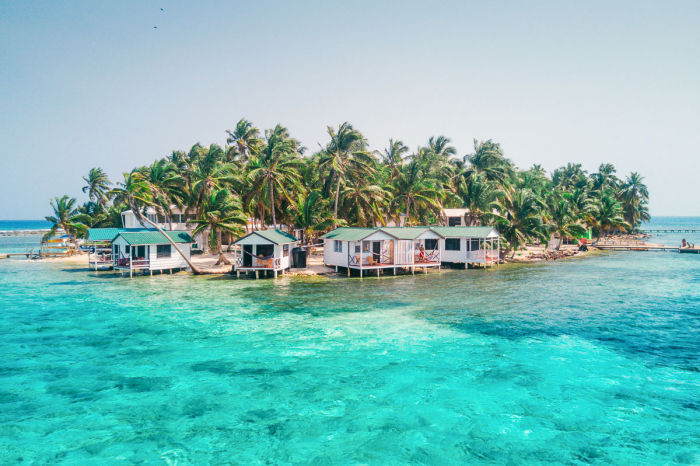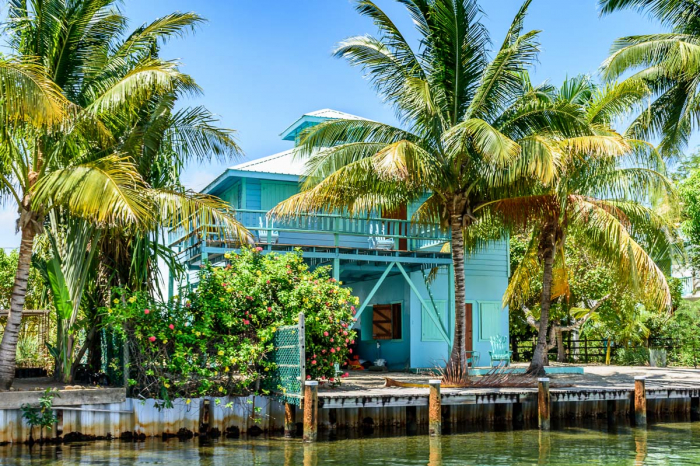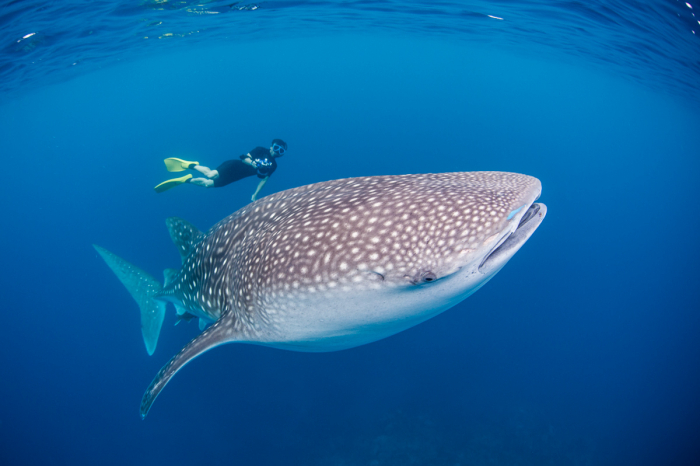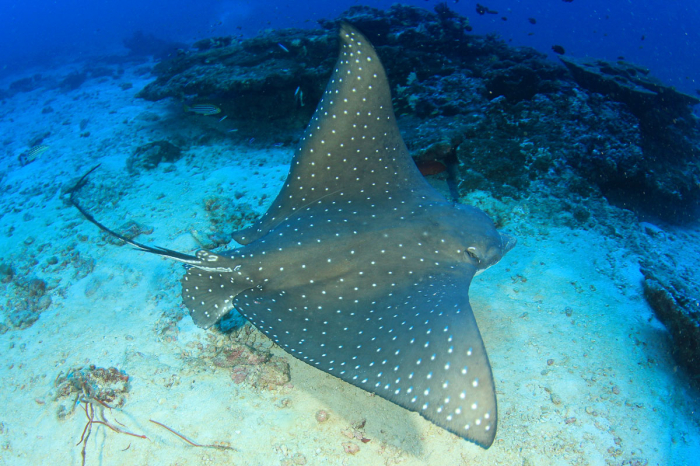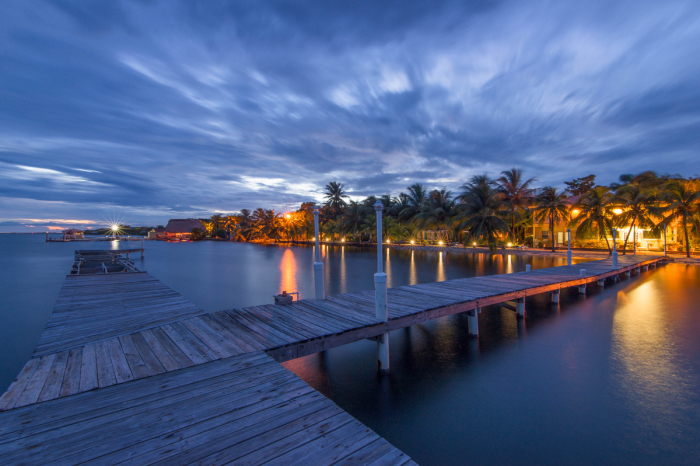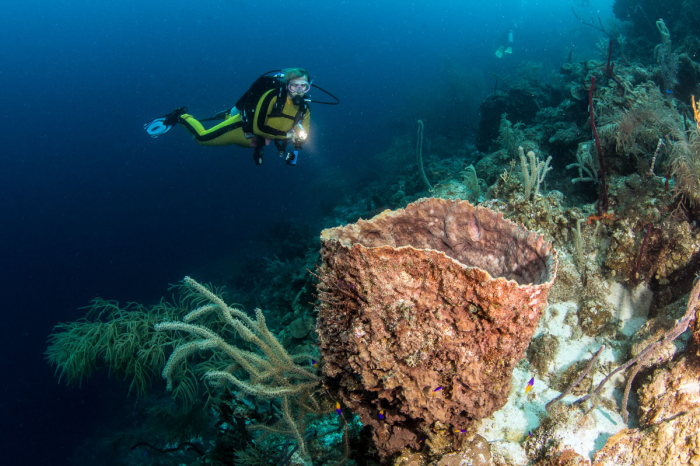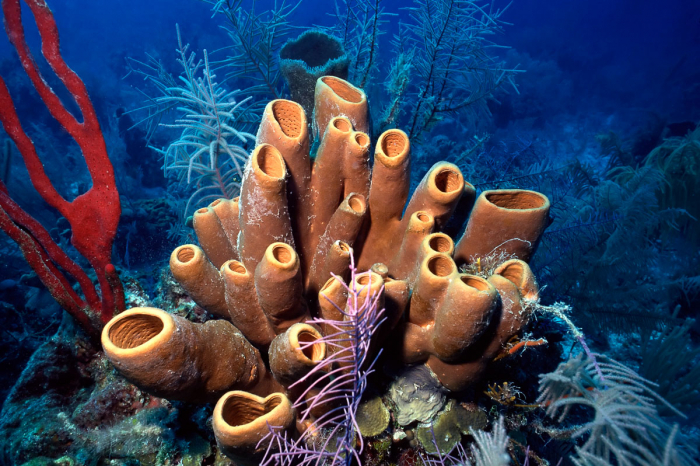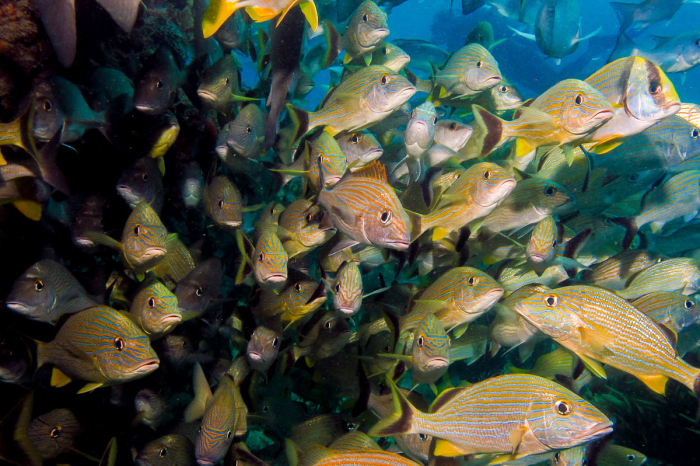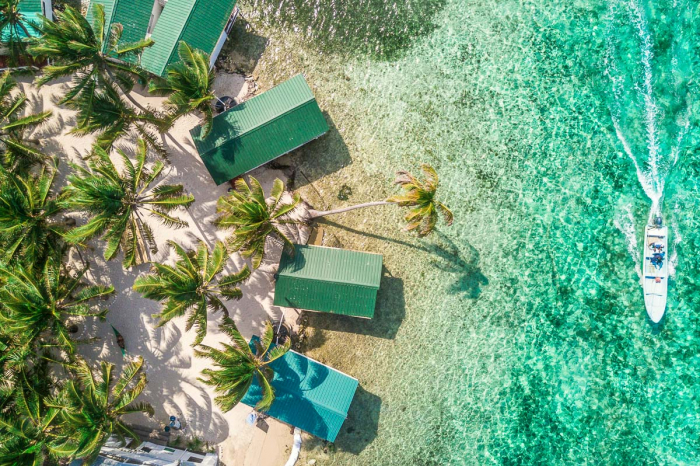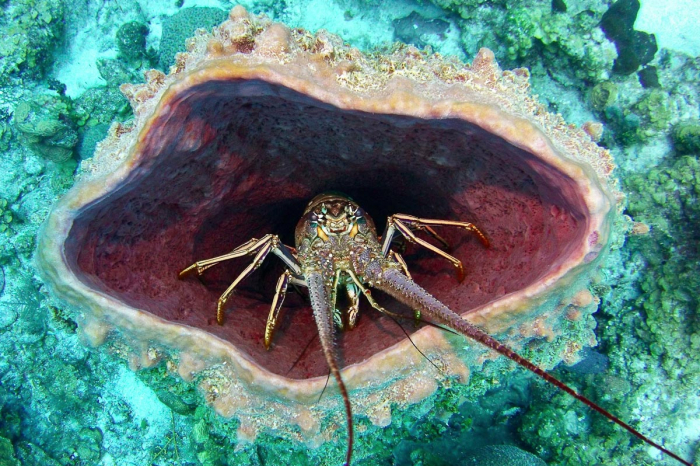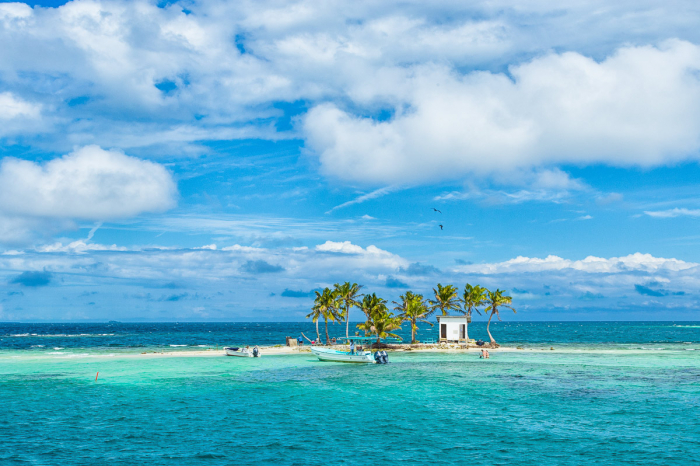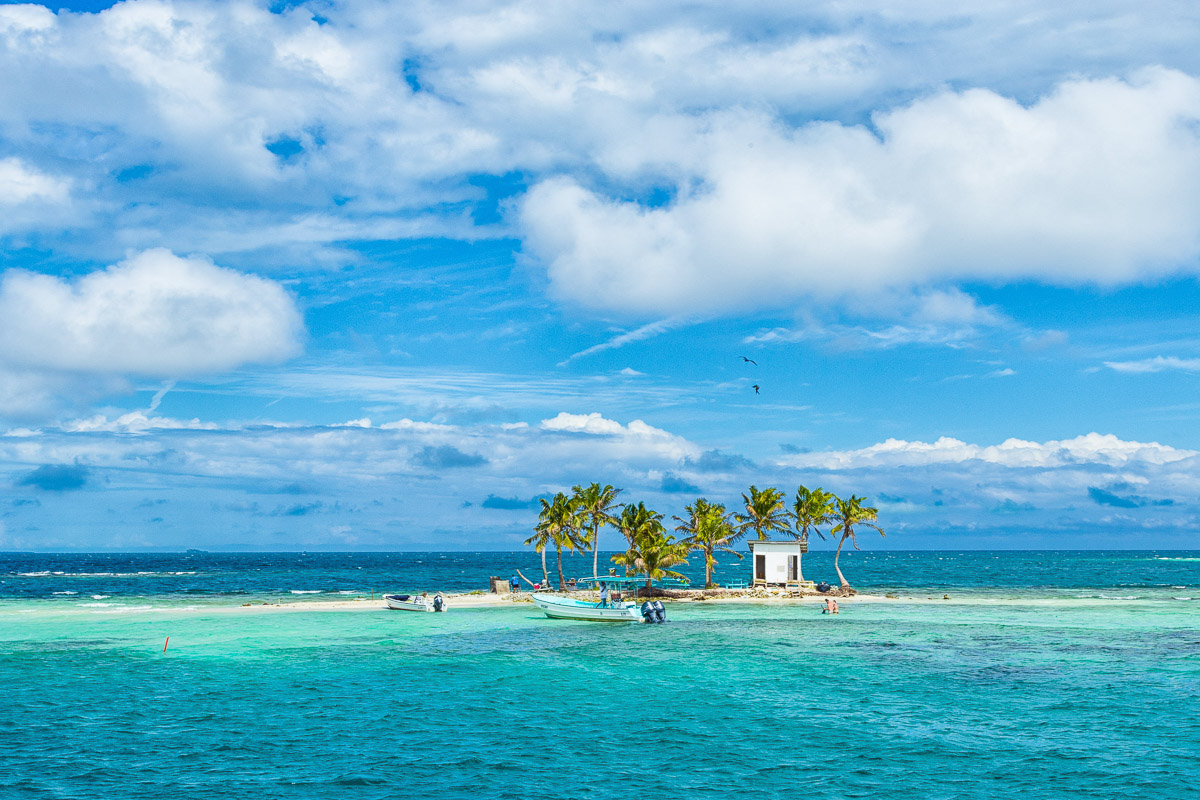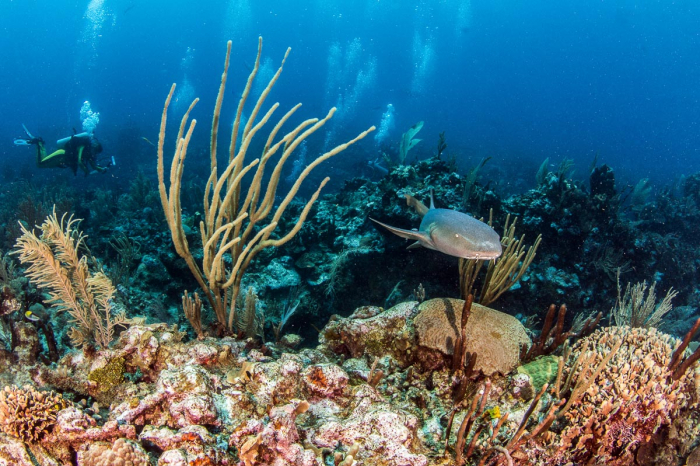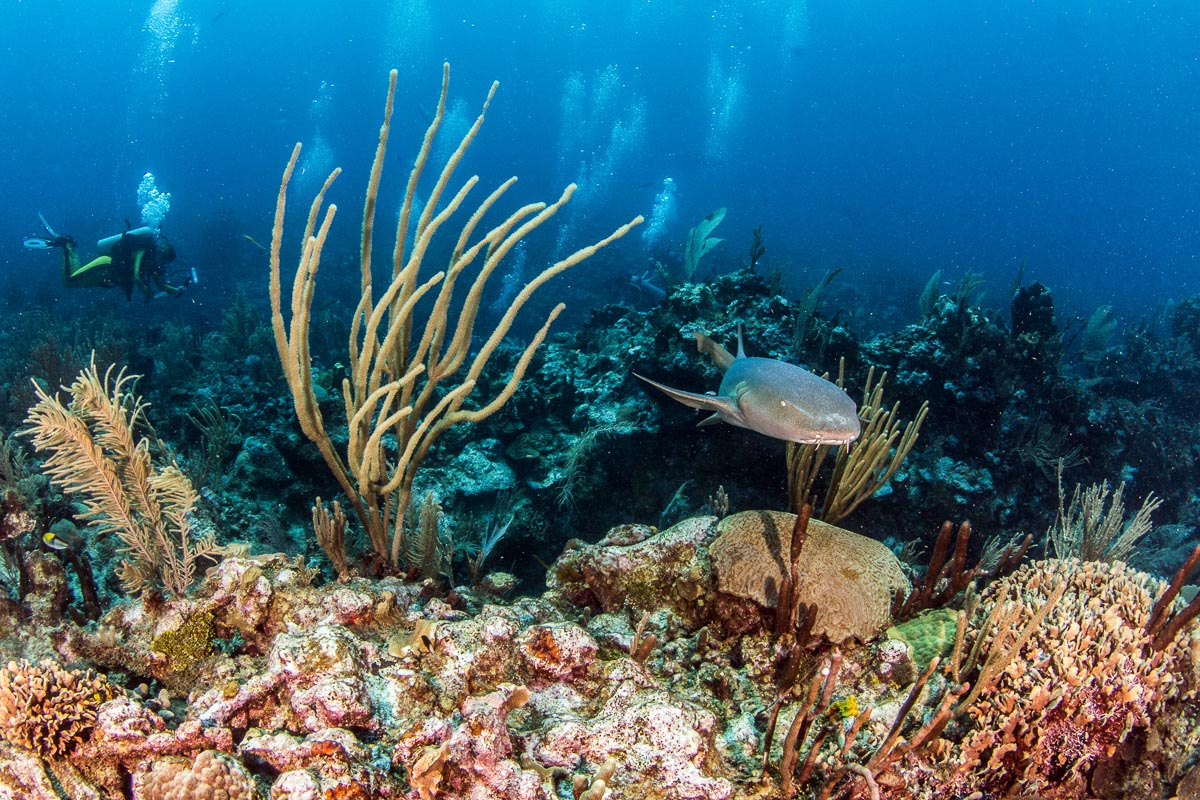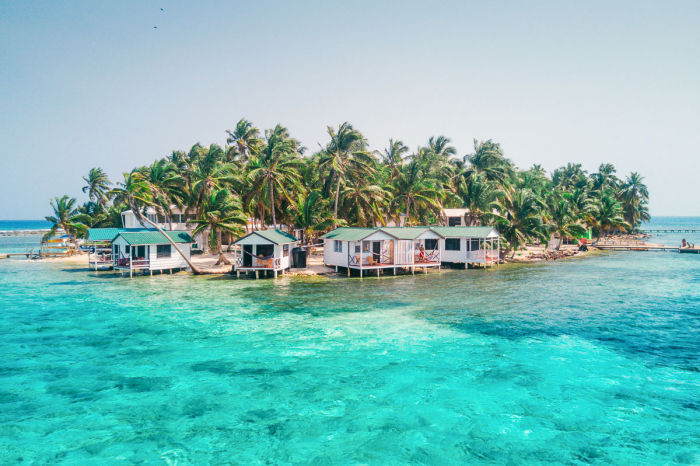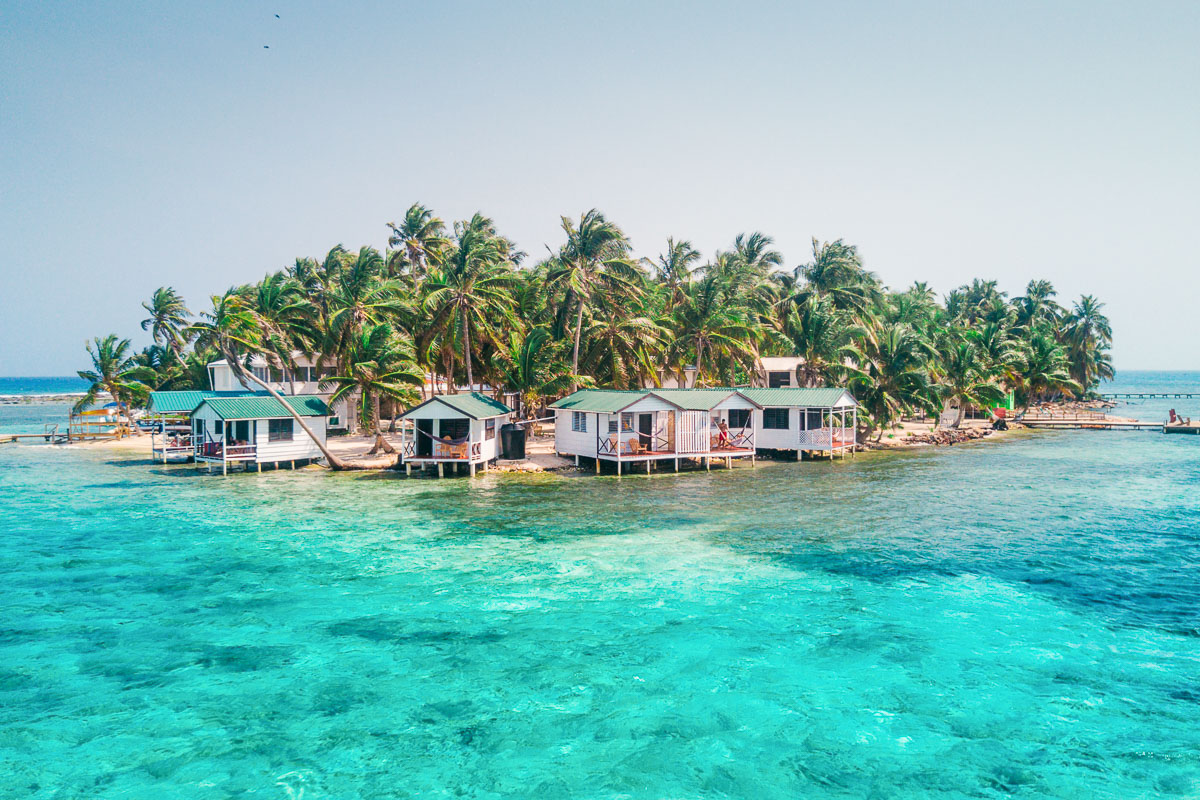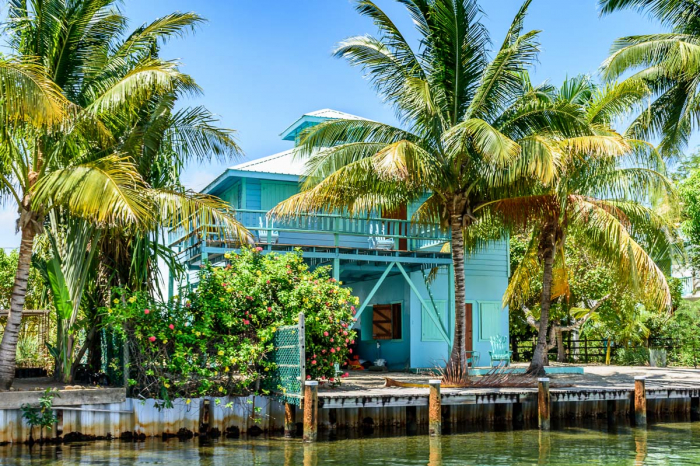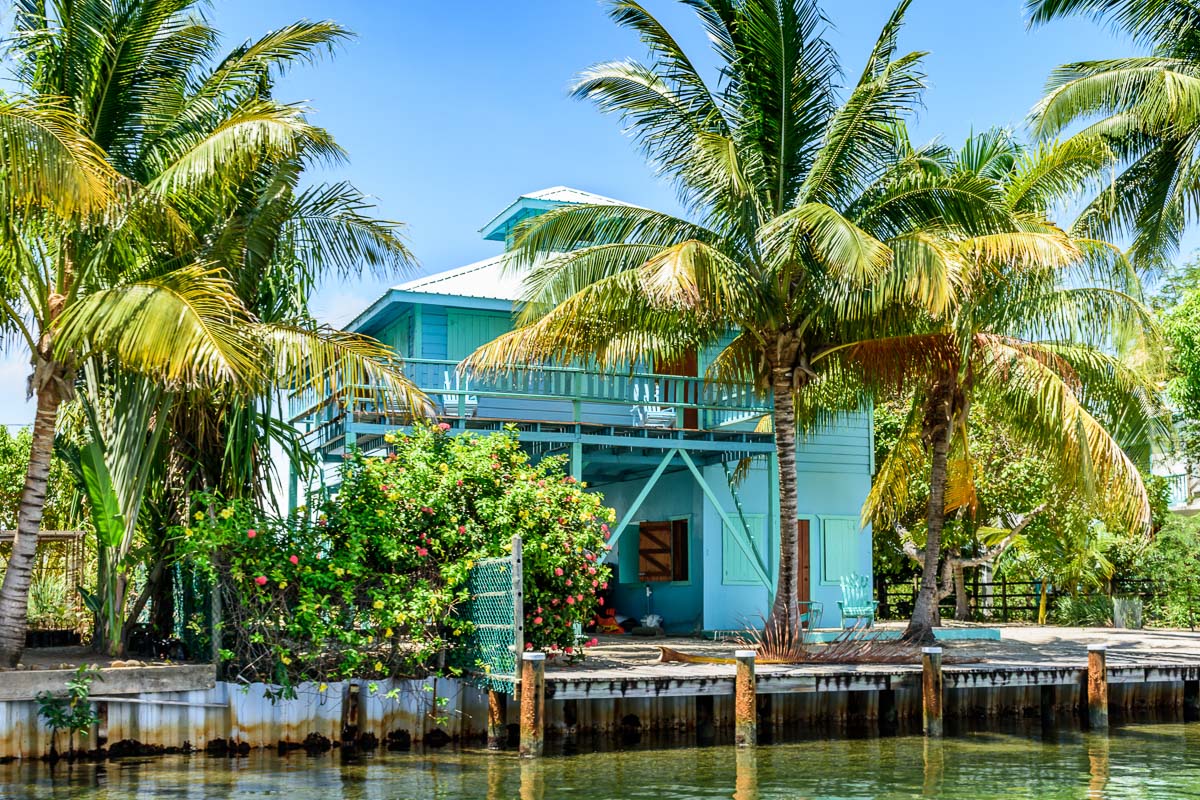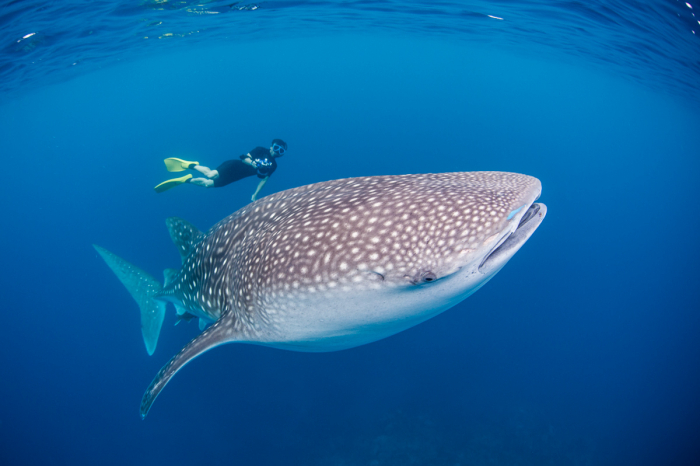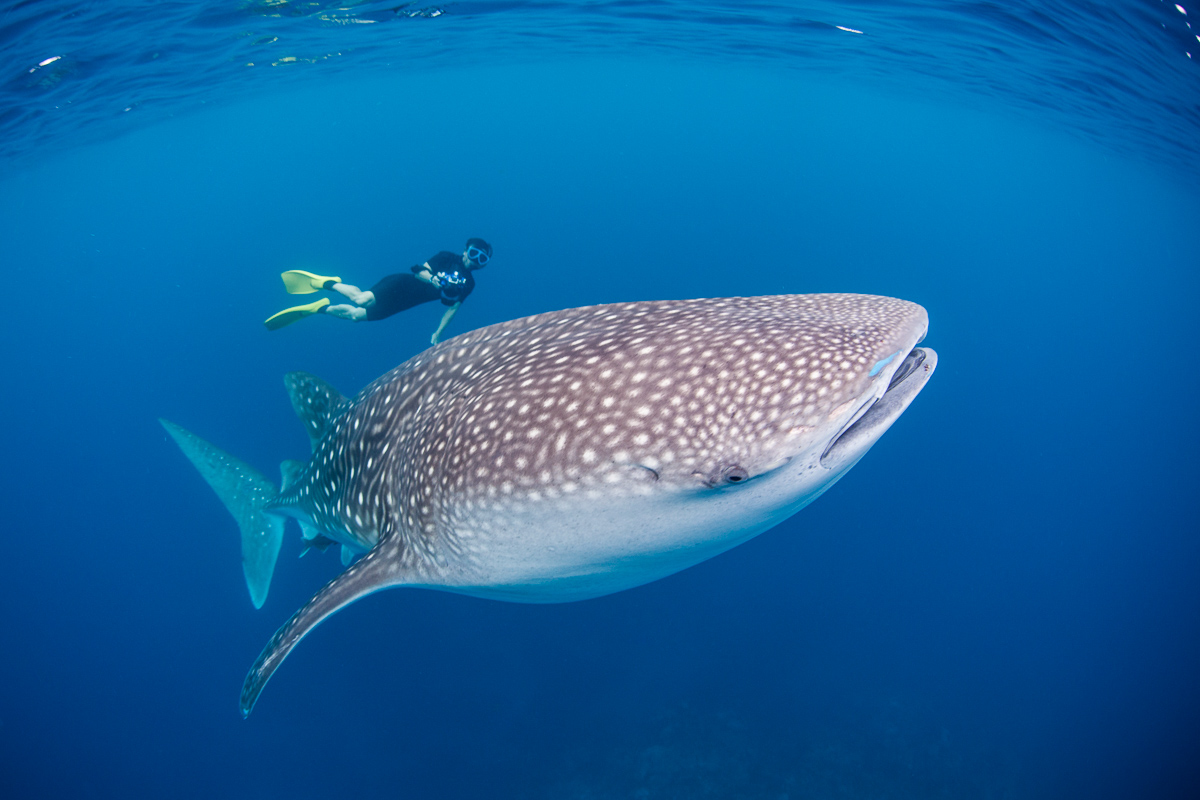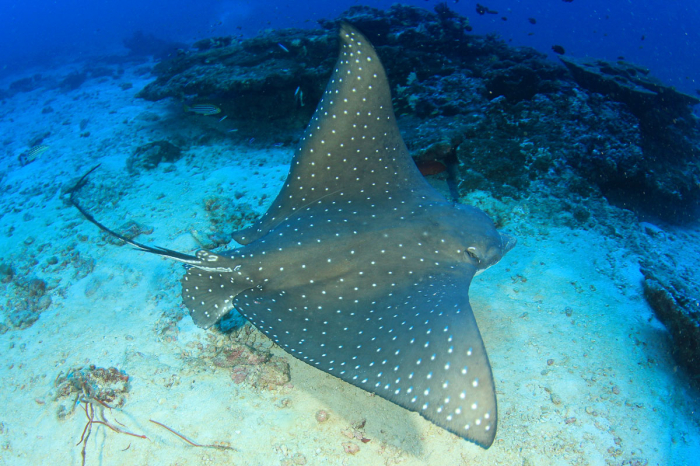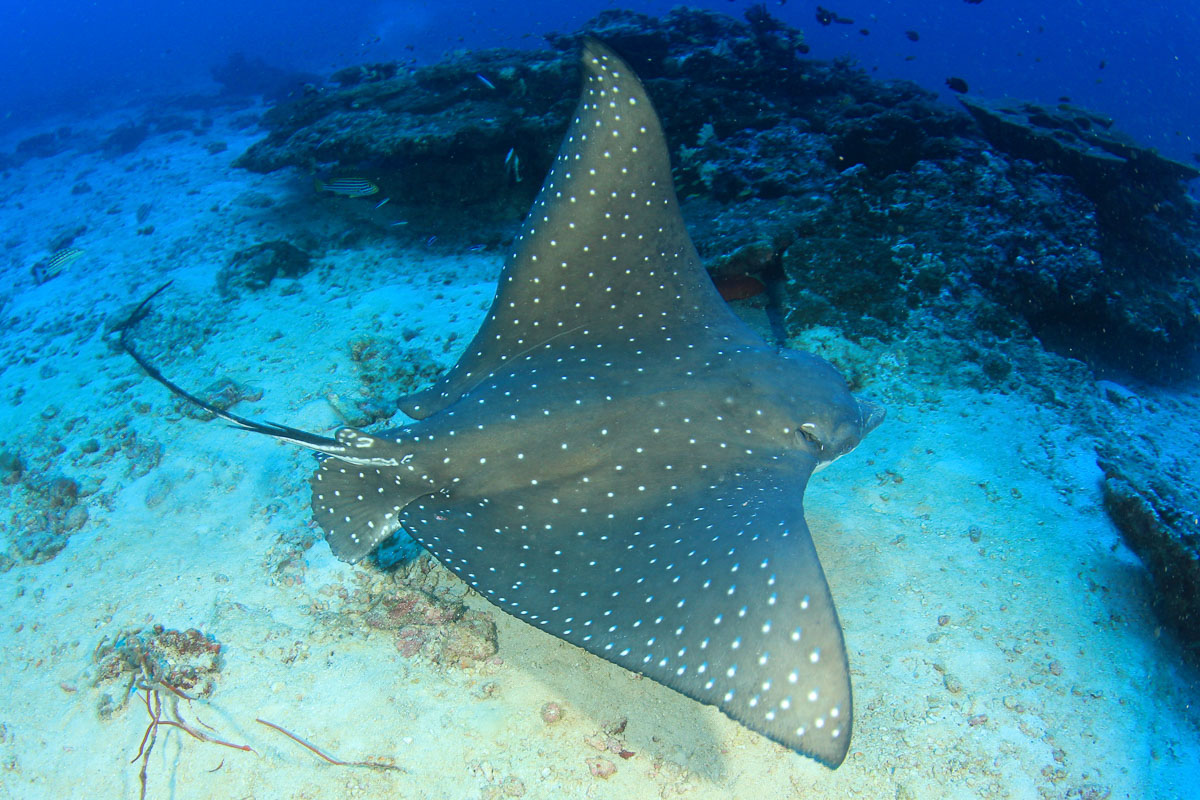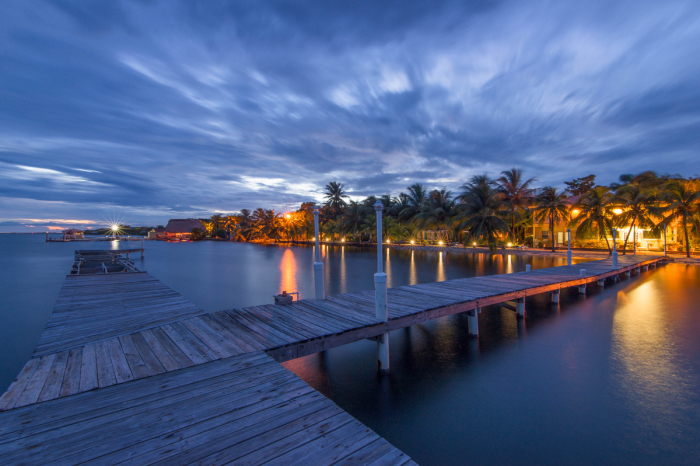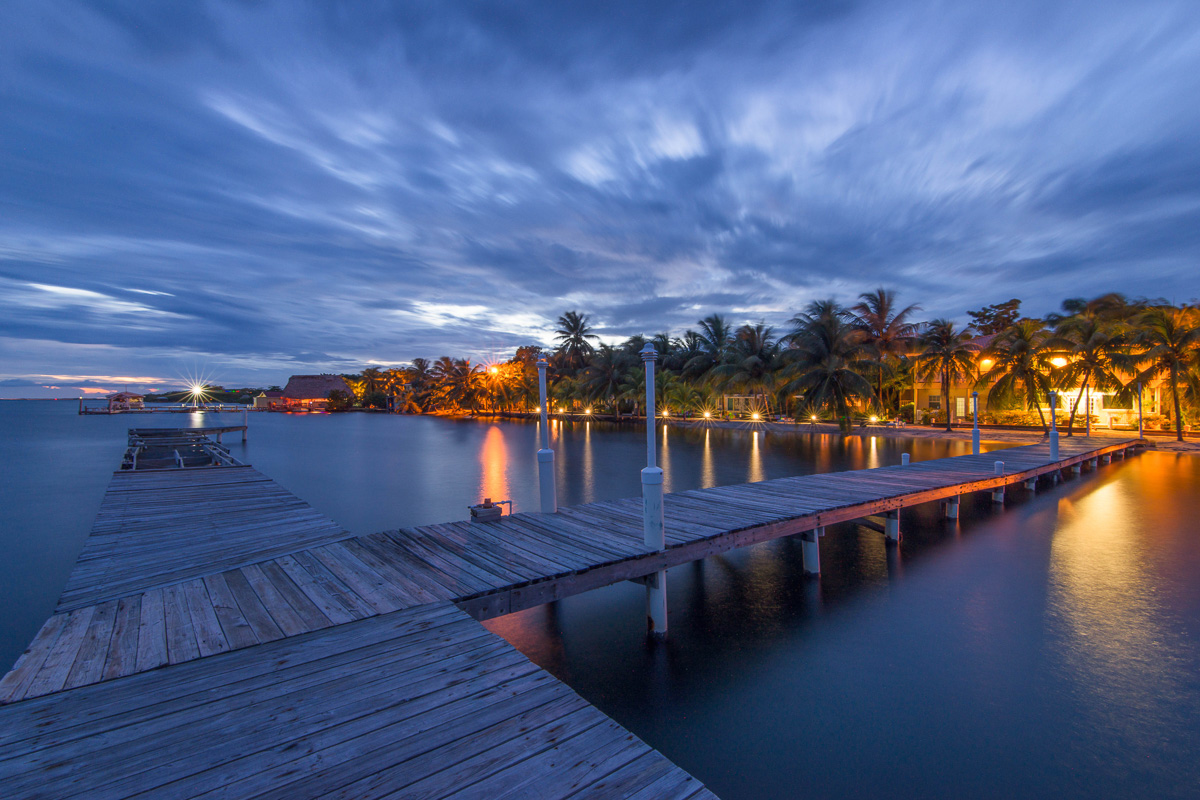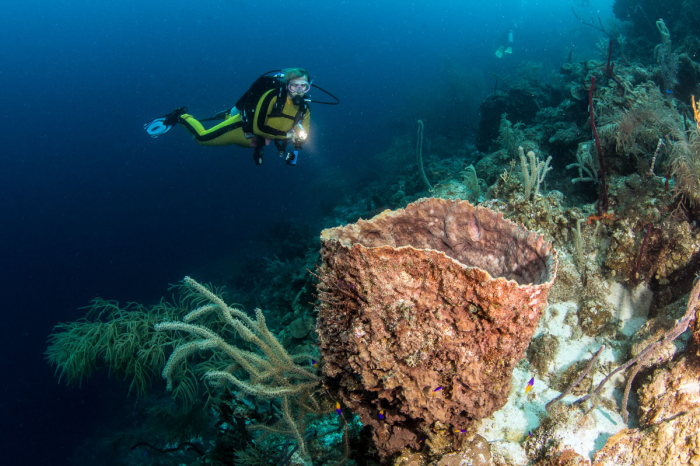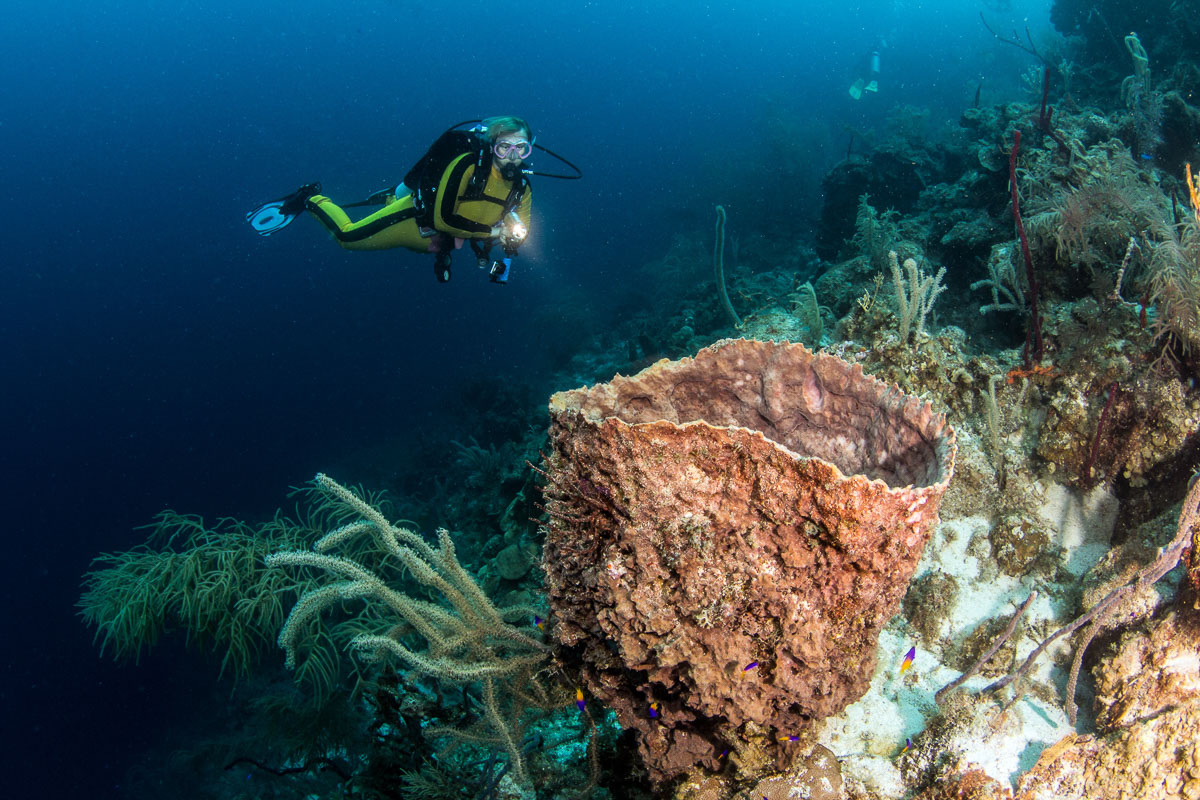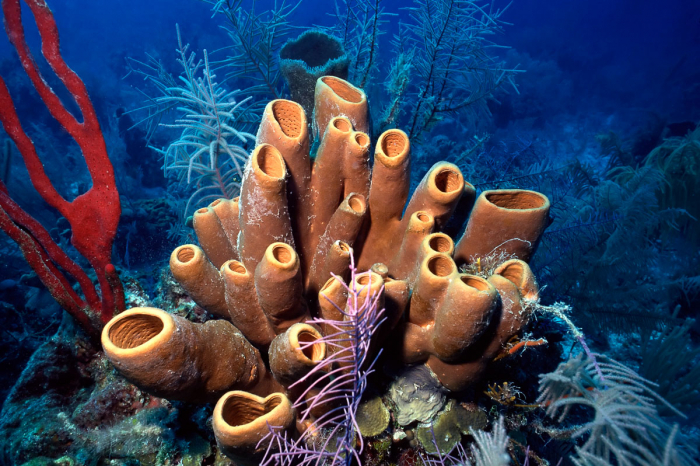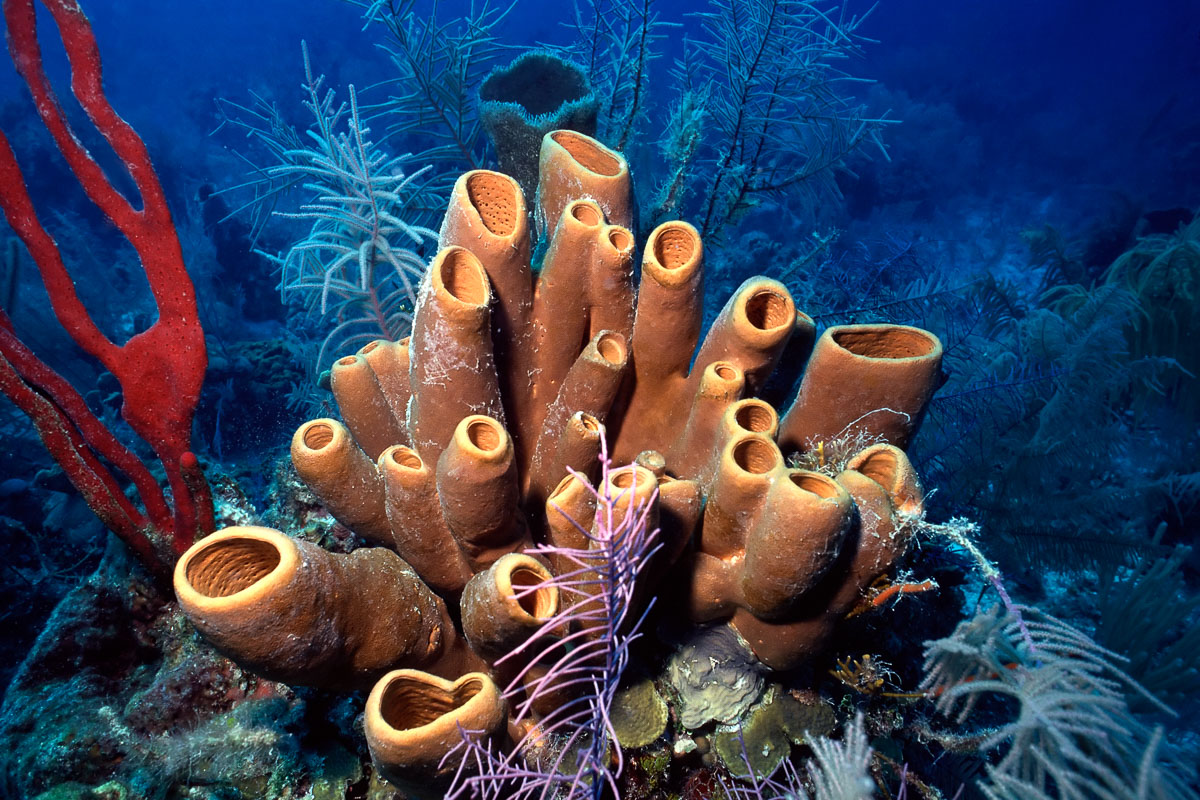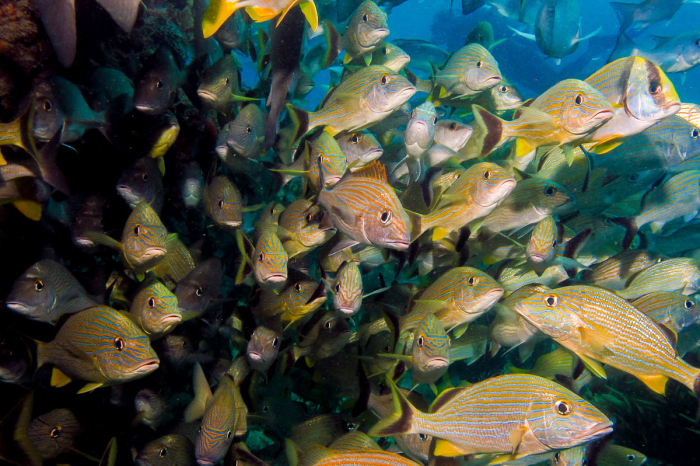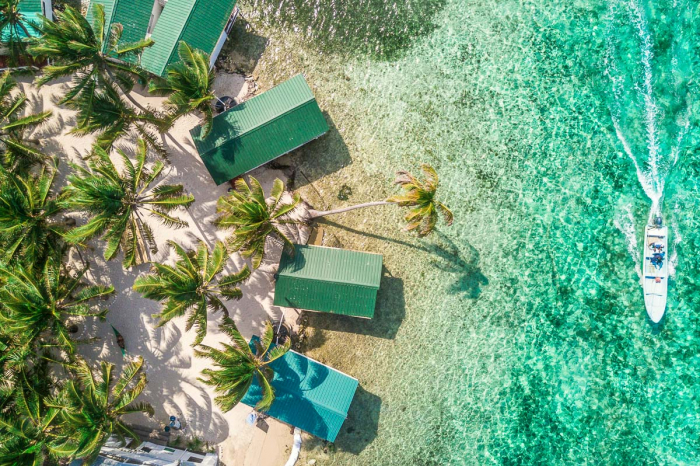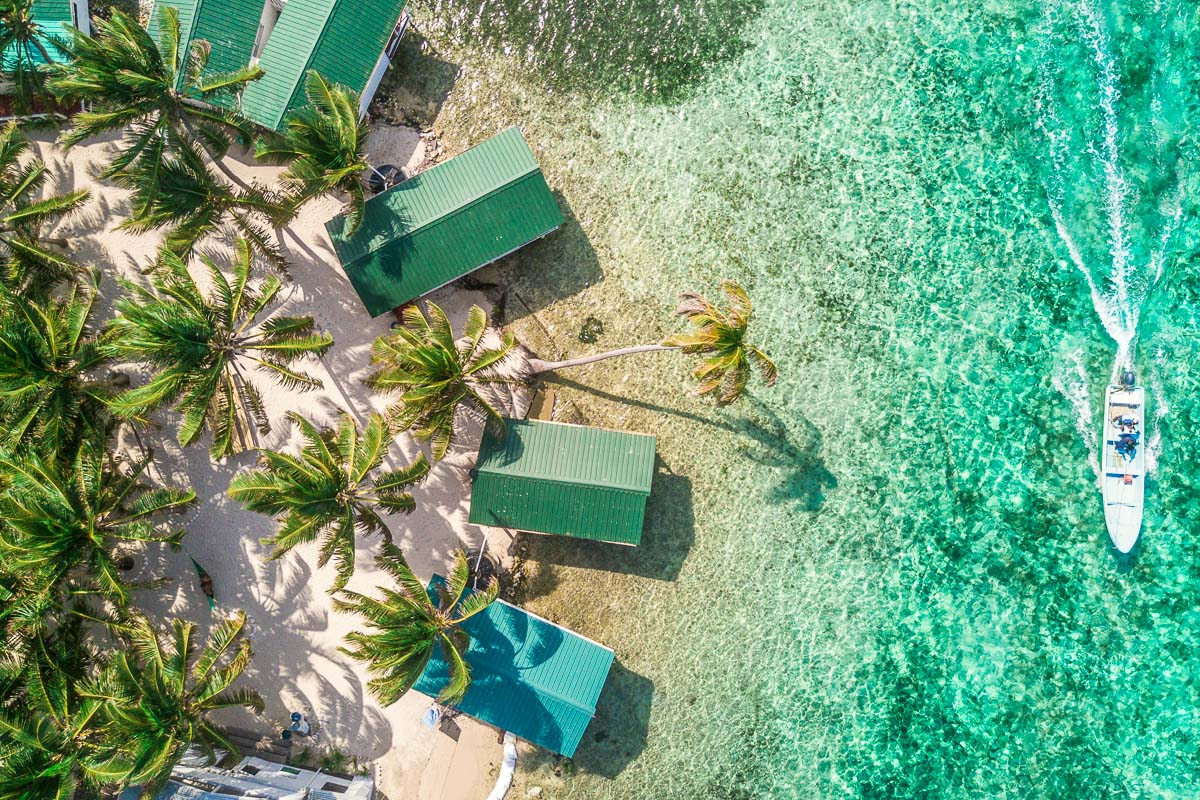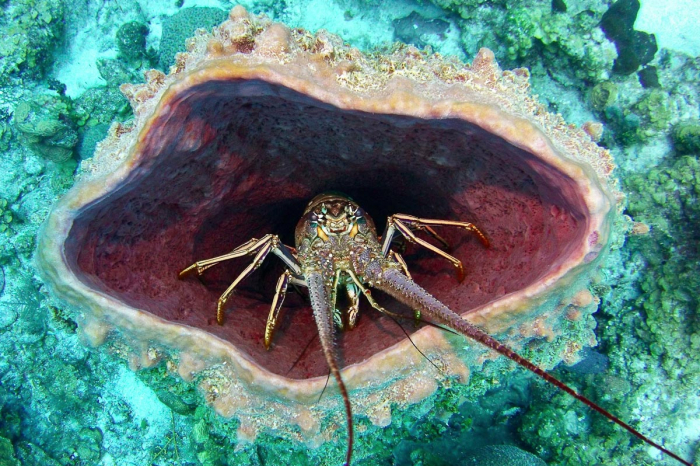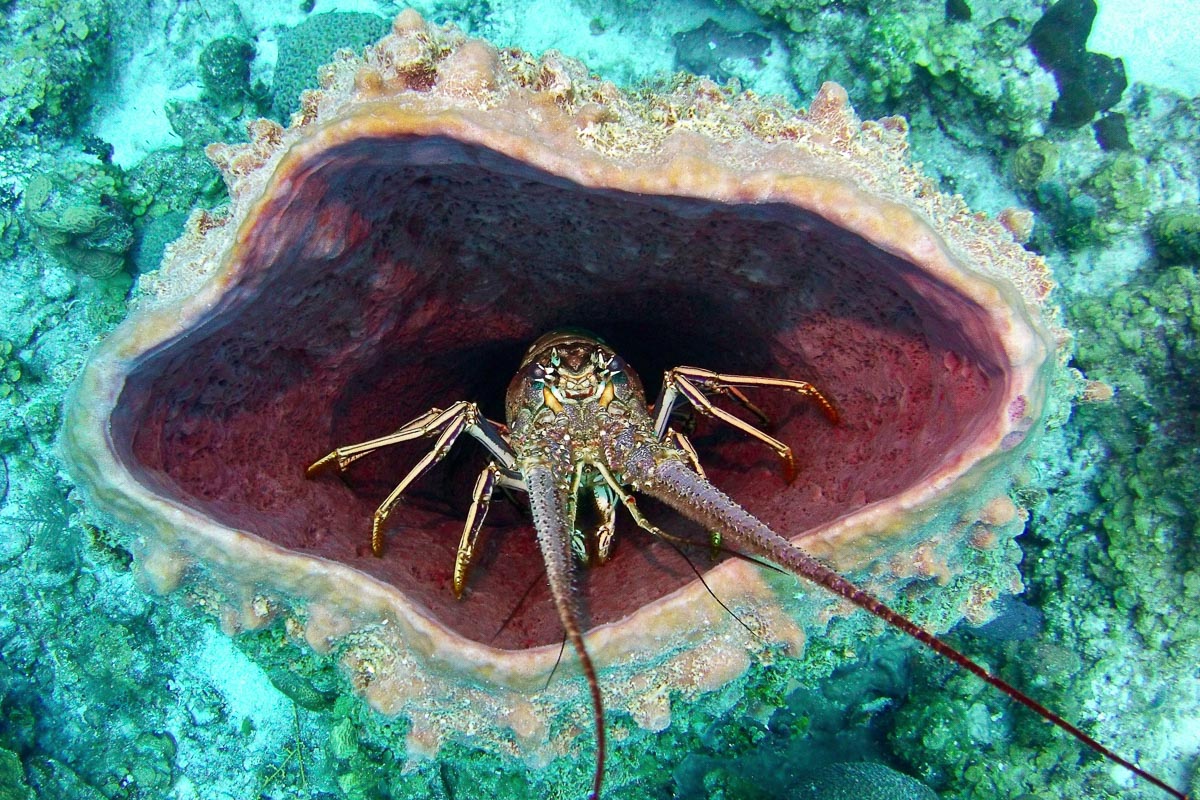 Diving Environment
Type
Reefs, walls and pelagics
Top tips

If you're staying on the sprawling Placencia peninsula, consider hiring a golf cart to travel between beaches, villages and accommodation.
Plan on using public transport? Bear in mind that you'll likely have to change buses enroute to your final destination, adding extra inconvenience for passengers with a lot of luggage.
Garifuna Settlement Day on the 19th of November every year celebrates the arrival of the Garifuna people in Belize and is celebrated for an entire week - especially in Dangriga.
About Hopkins, Placencia and Glover's Reef
Belize's southern region is centered around a series of traditionally quiet and unassuming beach towns with a laid-back, no-shoes ambience. Development in these interesting hotchpotch towns has been far slower than to the north, nurturing a unique character full of cultural flavour and rustic charm. Visitors can explore a patchwork of different styles, traditions and atmospheres, and will find the gregarious and upbeat attitude of the locals hard to resist as they mosey past colourful murals and stumble upon street festivals.
With the exception of Glover's Reef, the main attractions in the southern region are concentrated on the coast of mainland Belize, making it a perfect base for mixing up your adventures - the Belizean experience. You could find yourself hiking through the rainforest, climbing Mayan ruins, swimming in waterfalls, or fishing, snorkeling, and diving the Belize Barrier Reef, all within a day. Plus, this southern region offers some of the best sea kayaking in the whole country, along with seasonal encounters with whale sharks and many more incredible experiences.
Getting there
Once you have landed at Belize International Airport, there are several options for transport south. Tropic Air and Maya Island Air offer daily flights to Dangriga and Placencia Village, taking around 15 minutes and 45 minutes respectively. From Dangriga, visitors can hop on a two-hour ferry to Glover's Reef, or catch the half hour bus ride to Hopkins. Flying is certainly the quickest option, but also the most expensive.
The most budget-friendly choice is to take a bus heading south, which will require a short taxi ride from Belize City Airport to the bus terminal. From here, you can catch a bus down the coast, taking around three-hours to reach Dangriga, and another hour or so to reach Placencia. Shuttle bus services and car hire are also readily available at Belize International Airport, providing extra choice for differing budgets and personal travel styles.
Where to stay
Hopkins is home to a range of accommodation styles, including some of the most luxurious hotels in the country, renowned for their commitment to customer service. But if you're looking for more budget-friendly options, such as backpacker hostels or boutique beachfront resorts, Hopkins is still a great option with plenty of budget and mid-range options available. Located on the mainland, this destination makes a great base for explorations to the cays, reefs and islands to the east, and the jungles, mountains and parks to the west.
Once a small fishing village, Placencia has slowly grown into a vibrant tourist destination without losing its low-key charm. In fact, Placencia village is so quaint, it features in the Guinness Book of World Records for having the narrowest main street in the world, measuring less than two-metres wide! It now also offers a wide range of accommodation - from small guesthouses to boutique beach cabanas and fully-equipped holiday apartments - and entertainment such as bars, kayaking, snorkeling, diving, saltwater fly fishing and whale shark watching. The Placencia peninsula is only a mile at its widest, but offers some 25-kilometres of beautiful beachfront and easy access for mainland excursions - Mayan ruins, jungle trekking and waterfall swimming - making it a great base for a complete Belizean adventure.
Glover's Reef was named after English pirate brothers John and Rodger Glover who patrolled these waters in the 1750s. For dedicated divers, snorkellers or fishers, a small handful of rustic, boutique accommodation can be found on the eastern edge of Glover's Reef. Expect thatched wooden rooms and a wild and adventurous atmosphere focussed on getting back in touch with nature.
When to dive Hopkins, Placencia and Glover's Reef
Southern Belize offers superb, warm-water diving throughout the entire year, and conditions are considered to be easy, often with very little current.  The dry season runs from December to May, offering average temperatures of around 26°C, blue skies, and ideal conditions for diving, snorkelling and other watersports. And, although water temperatures can drop to lows of 25°C, many consider this is the best time to visit, particularly the months of March and April. The wet season runs from June to November, pushing air temperatures up to heights of 30°C and increasing water temperatures to around 29°C. This time of year is very humid, and although it rains almost daily, it usually only lasts for a few hours. Plus, activities and accommodation are often less expensive at this time of year.
Whale shark season
Cubera snapper spawn at Gladden Spit between March and June, drawing in the whale sharks that arrive to feed on the rich bounty in the water. The snapper spawn around the full moon, meaning this peak of the lunar cycle often gives the best chances of a whale shark encounter, particularly during April.
Conservation
The Glover's Reef Marine Reserve was established as a national protected area in 1993 and was incorporated as one of seven protected areas in the UNESCO World Heritage Belize Barrier Reef Reserve System in 1996. According to the World Wildlife Fund, it is considered one of the highest priority areas in the Mesoamerican reef system, providing nursery and feeding habitats for lobster, conch and finfish. The Wildlife Conservation Society operates the Glover's Reef Research Station on Middle Cay with the aim of promoting and facilitating long-term conservation and management. Since opening, the station has hosted more than 200 scientific and research expeditions.
South Water Caye Marine Reserve is another of the seven UNESCO protected areas on the Belize Barrier Reef. This is one of the largest marine reserves in Belize and is home to an important oceanic mangrove system and extensive seagrass meadows which provide valuable habitats for lobster, conch, turtles, and several nationally important bird species, including the rare roseate tern. Further south still, the Placencia Lagoon is an important breeding area for saltwater crocodiles, marine turtles and the rare and endangered manatees. Over 30 species of reef fish, including cubera snapper, also gather within the Gladden Spit and Silk Cayes Marine reserve to spawn every year - making it the largest known aggregation breeding site in the Caribbean.
The government has also imposed a moratorium on oil exploration and drilling in all of Belize's offshore waters. In 2018, thanks to the Belizean Government's clear commitment to conservation, UNESCO removed the Belize Barrier Reef Reserve System from its list of World Heritage in Danger sites.
---
Hopkins, Placencia and Glover's Reef dive resorts