The Red Sea's scuba diving is iconic, with fringing reefs and offshore islands strung across thousands of miles - from the Sinai Peninsula to the Bab el-Mandeb Strait - meaning a liveaboard dive safari is by far the best way to explore as much as possible in a single trip.
Read on to discover everything you need to know before you book a liveaboard diving holiday in the Red Sea or Oman.
Not sure if a liveaboard is right for you? Learn more about this alternative style of scuba vacation with our in-depth explanation of liveaboard diving.
Why you should choose the Red Sea or Oman for your next liveaboard dive trip
The Red Sea is one of the seven wonders of the underwater world, boasting a unique and ever-changing geography and tons of world-class dive sites for divers of all levels and interests. Plus, the entire Red Sea and Arabian Peninsula region is rich with cultural heritage and mystical landscapes of dusty desert and crystalline waters.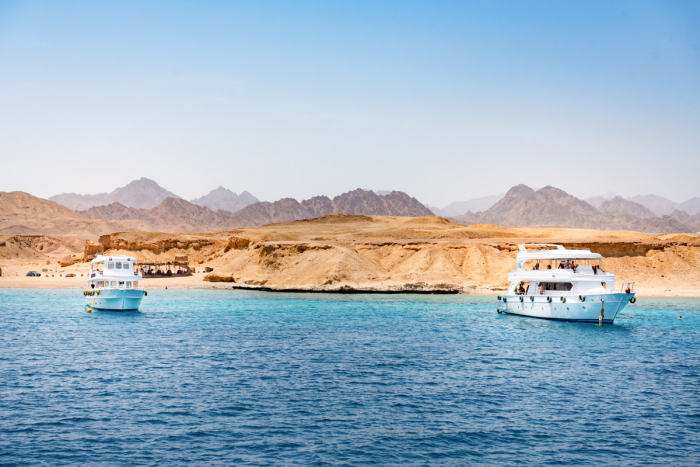 The geography of the Red Sea and Oman makes for dramatic diving
The Red Sea was formed when the Arabian peninsula split from the Horn of Africa, and this movement continues today at remarkable speeds. Following three weeks of tectonic activity in 2005, the sea widened by around eight-metres in some places. This vast rift in the earth's surface stretches for over 2,000-kilometres from north to south, and reaches depths of over 2,000-metres – leading some to argue that the Red Sea hosts the largest coral reef system on the planet. Some of Oman's landscapes have been also been likened to fjords, with countless bays and inlets bordered by steep mountain slopes.
The marine biodiversity in the Red Sea and Oman is incredible
Since its formation, the Red Sea has been connected to two separate bodies of water – first the Mediterranean Sea, then the Indian Ocean. This allowed species from both regions to migrate into the Red Sea creating an incredible mix of biodiversity. More recently, with just the narrow Bab al-Mandab Strait connecting to the Arabian Sea to the south, the Red Sea's unique, sheltered environment has allowed many species to evolve in relative seclusion. Today, it's estimated that almost 20% of the fish species found in the Red Sea live nowhere else on earth. Flasher wrasse, anemonefish, and pipefish are just a few of the many endemic species that can be found.
For many though, it's the Red Sea's thrilling encounters with various sharks that provide the biggest draw. More than a dozen sought-after shark species visit the Red Sea's waters throughout the year, providing plenty of opportunities for some exciting diving. This region is also home to five species of sea turtle, though only the green, hawksbill, and loggerhead species are seen frequently. And, both snorkelers and divers alike can delight in the dramatic displays put on by resident dolphin pods, as well as the contrasting lazy lifestyles of local dugongs. Oman is also a fantastic whale watching destination, with numerous cetacean species making appearances.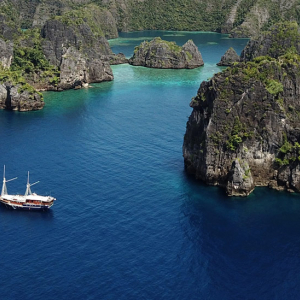 Recommended insight
The ultimate guide to liveaboard diving in 2023
Everything you need to know about liveaboard dive holidays, what to consider when booking a dive safari, and the best liveaboard dive destinations in the world!
Why liveaboards are popular in the Red Sea and Oman
While there are plenty of interesting shore dives along the coast, many of the best diving lies further out at sea, beyond the reach of day-trips. In fact, it's more or less impossible to visit sites such as the Brothers Islands and the remote southern reefs without joining a liveaboard trip. Plus, some vessels also offer trips that combine multiple destinations and even countries, heading south and beyond. This gives guests the chance to experience more of what the Red Sea and Oman have to offer in one epic trip. And believe us, you're going to want to see it all.

When to book a liveaboard trip in the Red Sea or Oman
If you're not fussy about where you visit, Red Sea liveaboard holidays can be enjoyed throughout the year. But, the closer you get to the equator, the hotter these desert nations get. To avoid the uncomfortable heat and monsoon rains, liveaboard boats in Djibouti stop operating between March and September. As Egypt lies a little further north, the majority of its liveaboard routes can be enjoyed at any time of year. In Oman, liveaboards explore the northern and southern sites at different times of year, often taking a break in June and July when conditions are poor in the south and particularly hot in the north.
Classic liveaboard itineraries in the Red Sea and Oman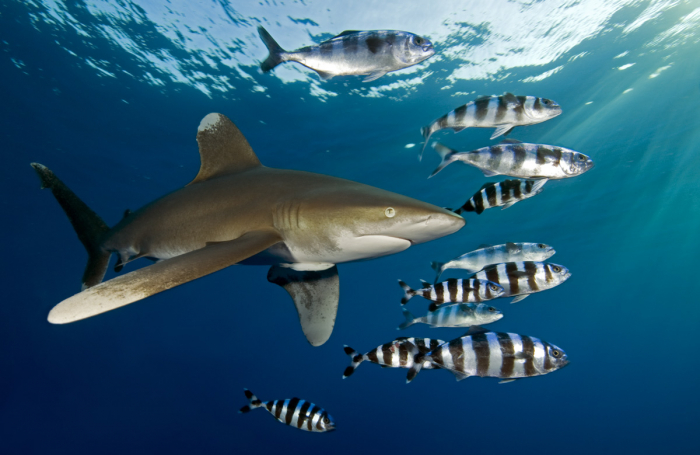 Egypt has the most developed dive tourism industry of the countries bordering the Red Sea. But, there are other up-and-coming destinations that are worth keeping in mind. Of course, one of the perks of liveaboard diving is the ease with which they can cross borders, sometimes combining multiple countries in a single trip.
Popular liveaboard routes in Egypt's Red Sea
Egypt's reefs and wrecks
Offering the perfect combination of fascinating wreck dives and breathtaking coral reefs, this classic Red Sea diving safari provides a relaxing and enriching experience for divers of all levels. Departing from Sharm El-Sheikh or Hurghada, you'll visit renowned national parks such as Ras Mohammed and explore the infamous ship's graveyard of Abu Nuhas. This trip will almost always offer dives on the famous Thistlegorm and Rosalie Moller wrecks, among many more iconic Red Sea sites. 
Northern Egypt, including Tiran and Dahab
This magical liveaboard itinerary departs from Sharm El-Sheikh or Hurghada and ventures deep into the Gulf of Aqaba in search of pristine protected reefs and dramatic desert landscapes. Boasting conveniently short sail times between some of the Red Sea's best dive sites, this itinerary is a perfect introduction for first-time visitors. Possible stops include the reefs of Gordon, Jackson, Thomas and Woodhouse in the Straits of Tiran, as well as Dahab's infamous Blue Hole.
'The Golden Triangle'
This trip combines the thrilling central highlights of the Brothers Islands, Daedalus Reef and Elphinstone Reef. Vessels typically depart from Safaga or Marsa Alam, though trips can also be found departing from Hurghada or Sharm El-Sheikh. Together, these three hotspots are often referred to by dive liveaboard operators as 'BDE' or the 'Golden Triangle'. Offering deep walls, spectacular drop-offs, and even a wreck or two, these three off-shore reefs are home to some incredible pelagic action including thresher sharks, hammerheads, oceanic whitetips and dolphins.
St. Johns, Zabargad and Rocky Island
The marine parks of St. John's Reef, Zabargad and Rock Island are home to some of the Red Sea's most impressive coral, with the reefs becoming healthier the further south you venture, towards Egypt's remote southern border. To reach this remote southern region, vessels will likely depart from Marsa Alam. Due to its isolation, this route promises unique and challenging experiences filled with steep drop-offs patrolled by pelagics and spectacular networks of tunnels.
Popular liveaboard routes in Saudi Arabia's Red Sea
Seven Sisters
The Seven Sisters is a stunning reef system featuring pristine coral plateaus that stretch out towards the deep blue. Powerful pelagics such as hammerheads, silvertips, and silkies often pass by, but the vibrancy of the coral-clad walls is the real surprise. Itineraries visiting the Seven Sisters typically depart from the nearby city of Yanbu, and often stop by the Five Corals of Rabigh, sometimes referred to as the Five Sisters. This similar reef system is also known for its kaleidoscopic corals and sizable species such as tuna and barracuda.
Farasan Banks
Located in the south of Saudi Arabia's Red Sea, the Farasan Banks is a collection of more than 80 islands. Within this archipelago lies the protected Farasan Island Marine Sanctuary, ensuring incredible biodiversity beneath the waves. Dive liveaboards head to this destination because of its contrasting experiences, with calm coral plateaus and plummeting walls reaching depths of up to 500-metres. From ghost pipefish to grey reef sharks and hammerheads, this itinerary has it all. And, boats will often embark or disembark in Al Lith, enjoying the seasonal whale shark congregations at Jabal Al Lith along the way.
Popular liveaboard itineraries in Djibouti
Seven Brothers
Lying just south of the Bab al-Mandab Strait, the Seven Brothers is a small chain of uninhabited islands connected by a stunning reef system. Pelagic species rule the waters here, including large schools of jacks and snapper, along with mantas, mobulas, and more. The mysterious White Lady shipwreck also lies nearby, providing a popular stop on many itineraries. Between Djibouti City and the Seven Brothers, vessels may also explore the likes of Mousha Island and D'Obock.
Tadjoura and Ghoubet
Each year, during the whale shark season, liveaboards in Djibouti focus on the Gulf of Tadjoura and the Bay of Ghoubbet. As the water in these two hotspots turns hazy with plankton, visitors are rewarded with reliable one-of-a-kind whale shark encounters.

Popular liveaboard routes in Oman
Daymaniyat Islands
This itinerary focuses on the Daymaniyat Islands, located just a short distance north of Muscat. These nine islands were the first protected nature reserve in Oman and are one of the world's densest nesting grounds for hawksbill sea turtles, as well as a hotspot for whale sharks. Liveaboards making this trip will usually also include dives at Fahal Island, where mobula rays and barracuda gather, along with Bandar Kharyan, the resting place of the 84-metre Al Munassir Wreck.
Hallaniyat Islands
The Hallaniyat Islands are home to Oman's most adventurous dive experiences, with liveaboards typically opting not to predefine their itinerary. Instead, boats explore these five islands in search of exciting encounters and unique experiences. While there are many recognised dive sites here, new spots are still being discovered and a variety of impressive marine life make appearances, including mantas, mobulas, dolphins, and humpbacks.
---
Ready to book a liveaboard trip to the Red Sea?
Contact the Travel Team today

---