Once the nights begin to draw in and the warm weather fades, the wait until your next summer holiday can feel like an eternity. But why wait? Treating yourself to a Christmas scuba diving holiday is a great way to break up the slog of a long, dark winter. Or, if you're wanting to beat the winter blues altogether, what better way to spend it than exploring the underwater world of these top winter diving destinations - all accessible from the UK. Check out the list to find your favourite.
Egypt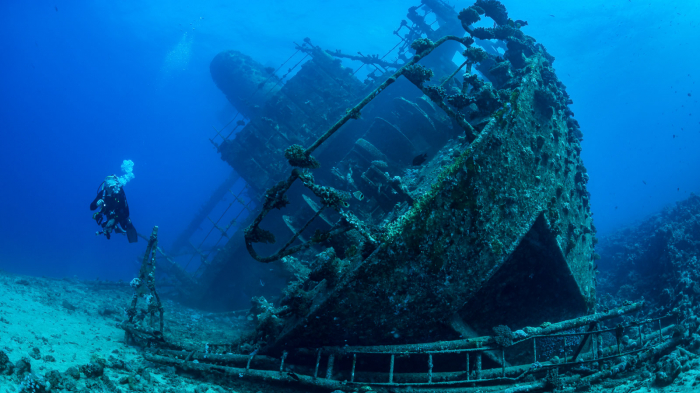 Egypt is a staple of winter holidays for many Brits, with direct flights, beautiful weather, and unparalleled diving in the biodiverse waters of the Red Sea. As a year-round dive holiday destination, almost any part of Egypt's expansive Red Sea is bound to deliver the trip of your dreams this winter, but divers in the know will likely head south, to destinations such as St Johns Reef, Rocky Island, and Zabargad. That's because between the months of September and February, rare and highly sought-after species such as hammerheads and threshers make frequent appearances at these remote and isolated sites.
Highlights: Sightings of elusive sharks such as threshers and hammerheads in the south 
Flight: Direct, non-stop flights operate regularly between the UK and Egypt
---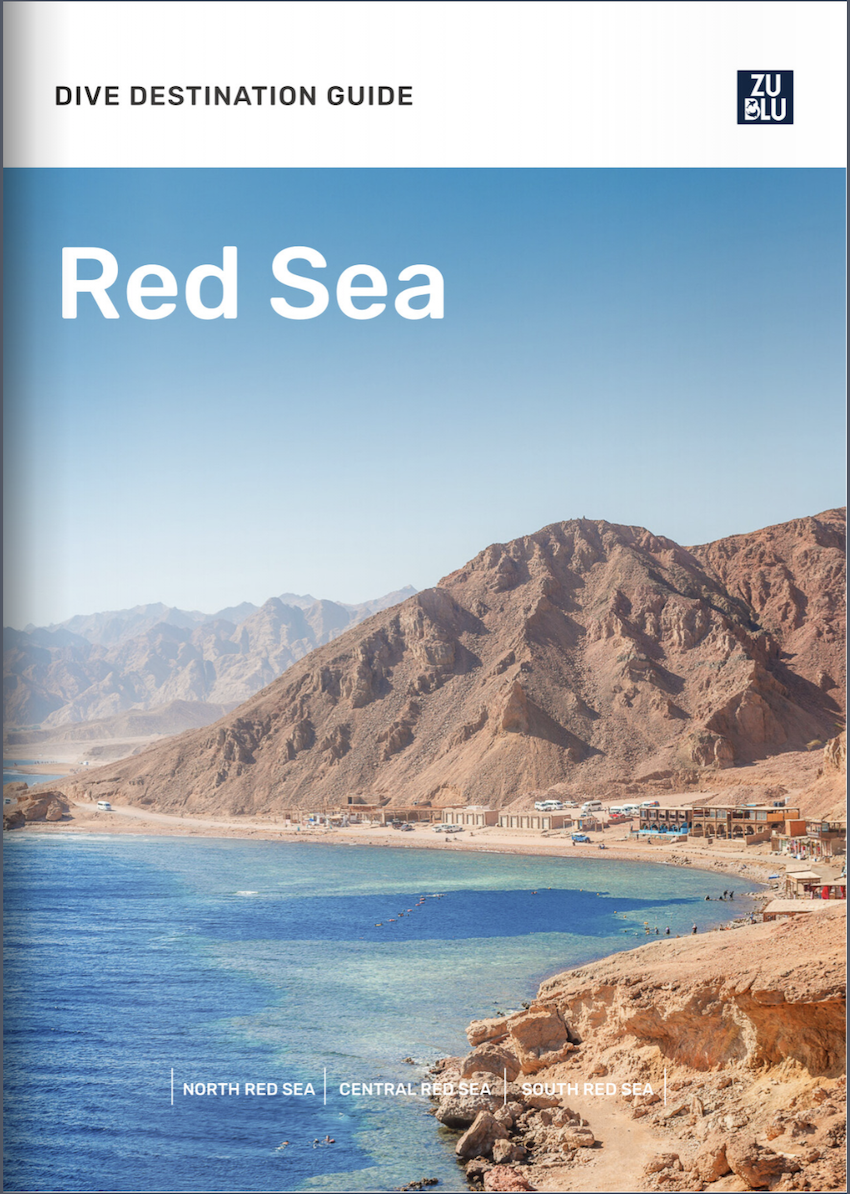 Explore the top wrecks, where to dive, the best seasons and pro tips in this 50 page guide to Egypt and the Red Sea.
---
Sudan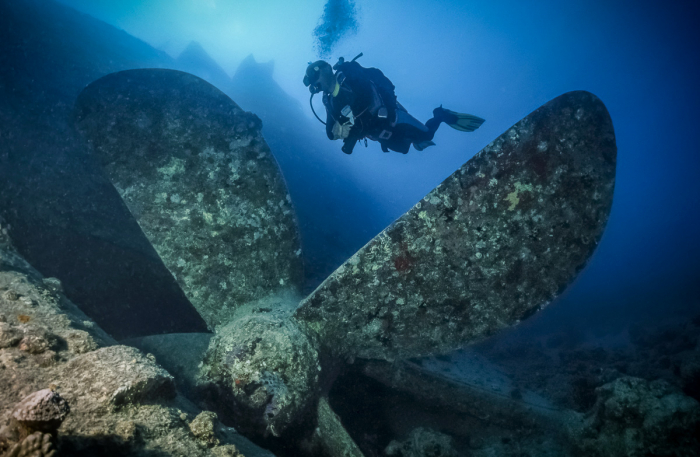 Despite its proximity to Egypt and early recognition amongst diving pioneers such as Jacques Cousteau, Sudan has yet to fully realise its potential as a mainstay of the Red Sea. But the underwater experiences here are nothing short of spectacular, and the comparative lack of tourism creates a fantastic frontier diving atmosphere within relatively easy reach. And best of all, winter is the ideal time to visit, with liveaboards taking a break during summer to avoid the intense heat. Mantas are the main attraction during October and November, while hammerhead activity peaks between February and April.
Highlights: Mantas, hammerheads, and world-class wrecks including Cousteau's Conshelf II
Flight: Most flights from the UK to Sudan will require a layover
Djibouti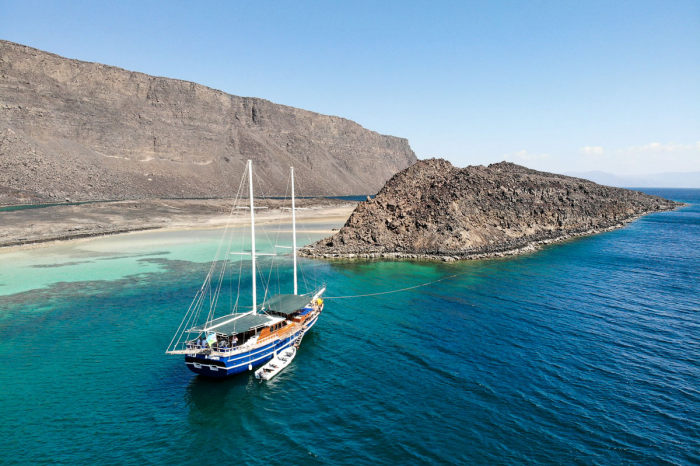 Diving deeper along Africa's eastern coast, lies the little-known nation of Djibouti. Marking the point where the Red Sea meets the Gulf of Aden, this small, often overlooked country offers big opportunities for adventurous divers. Massive plankton blooms filter back and forth between these two large bodies of water, attracting some of the ocean's biggest wildlife - whale sharks and manta rays. But that's not all. This dynamite destination also features pristine reefs, plummeting walls, and a surreal swim-though between two tectonic plates. Djibouti's main dive season is during the British winter, from October to February, and is when the majority of liveaboards operate.
Highlights: Reliable whale shark and manta ray encounters
Flight: Flights from the UK to Djibouti will require a layover
Maldives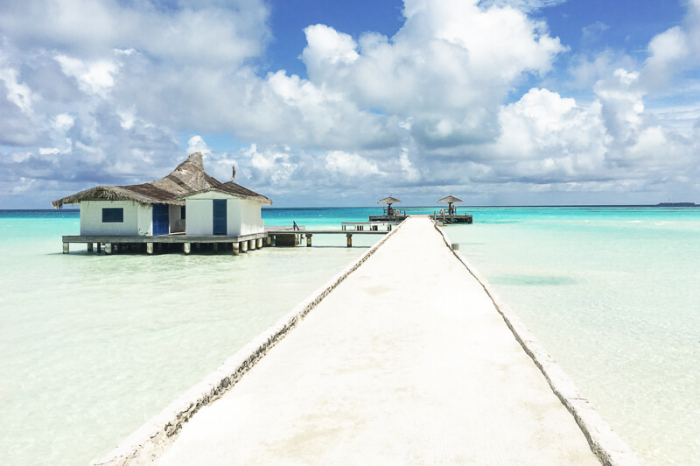 The Maldives are the archetypal luxury getaway, and as far as winter diving destinations go, you'll struggle to find better. For the most part, conditions throughout this beautiful atoll nation are at their best between December and April, providing the ideal break from the British winter blues. At this time, visitors will enjoy calm surface conditions, incredible visibility, and flawless weather - all you need for a tropical island getaway. The prevailing winds during the dry season mean the country's filter-feeding giants move across to the west, so in South Ari you'll also benefit from increased sightings of incredible creatures such as whale sharks. Meanwhile, in atolls such as Vaavu, the channels to the east are at their best, with great visibility and packs of sharks.
Highlights: A wide choice of destinations guaranteeing perfect conditions and plenty of wildlife 
Flight: You can fly direct to the Maldives, but may need a connecting flight or boat transfer to your atoll of choice
---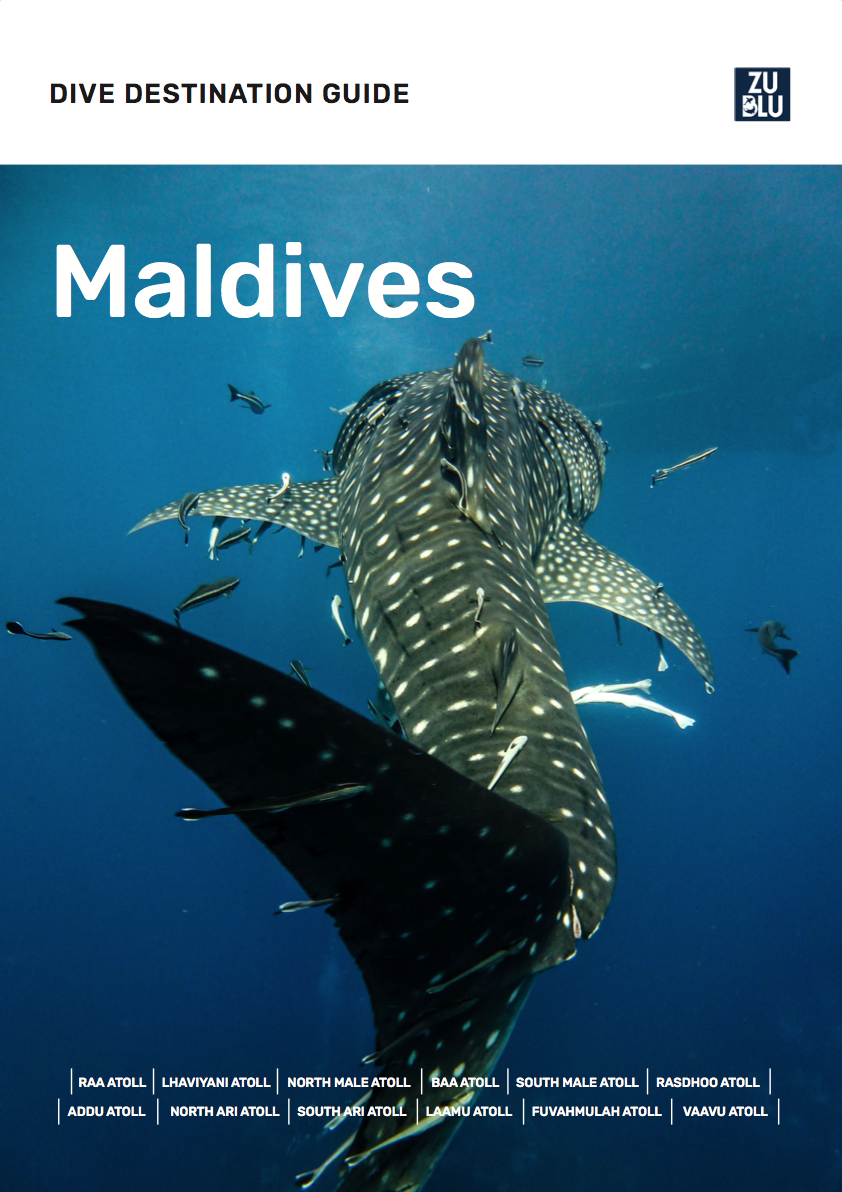 Complete guide to the best diving in the Maldives. Explore the atolls, seasons, and pro tips in this free 37 page destination guide.
---
The Bahamas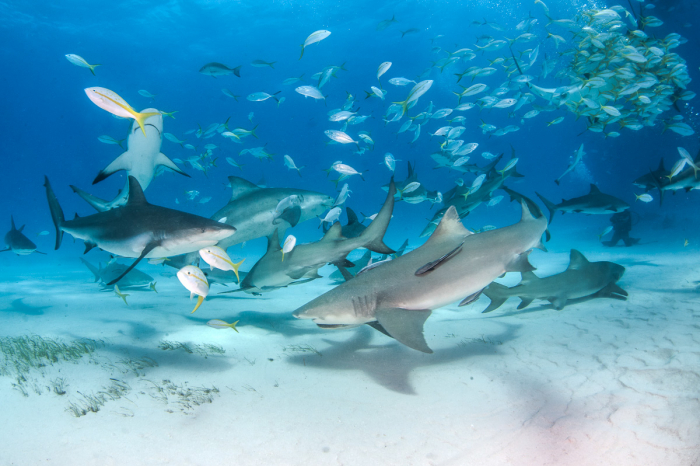 The Bahamas might seem like a distant paradise, but with direct flights from the UK, this magical island nation is surprisingly easy to access. And, with the hurricane season coming to an end in November, you can rest assured that fierce winds won't scupper your winter beach bliss. Winter in the UK coincides with the dry season in the Bahamas, and is also when shark activity peaks, with tiger sharks, nurse sharks, and bull sharks all on the dive menu. Great hammerheads also migrate along the Gulf Stream between December and April, with large numbers of these sharks gathering off the coast of Bimini during February.
Highlights: Maximum shark activity, with tiger, nurse and bull sharks, as well as hammerheads 
Flight: Direct flight operate from the UK to Nassau, with an additional flight or ferry to your island of choice
---
Ready to start planning your winter esacpe?
Contact one of our dive travel experts today!

---
The Cayman Islands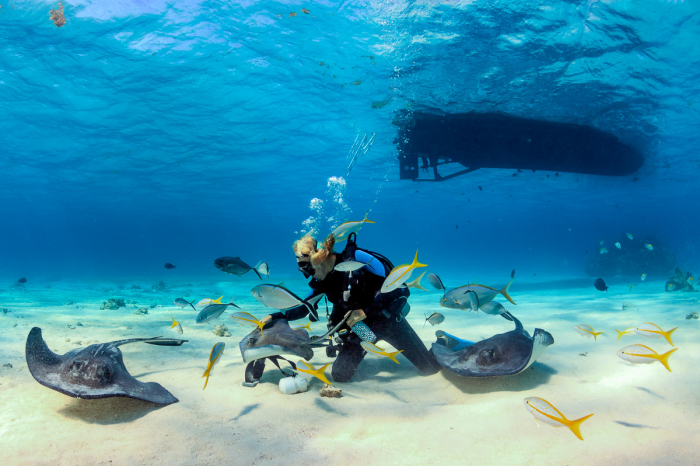 Searching for the ultimate sense of escapism? Look no further than the Cayman Islands. This tropical island haven is the ultimate place to wait out the winter months, offering a cosmopolitan culture, quintessential Caribbean weather, and a different dive site for every day of the year! Hulking wrecks and plummeting walls will excite advanced divers, while the shallow, aptly-named Stingray City provides entertainment for both divers and snorkellers. Much like the Bahamas, the dry season here runs from December to April, during which time the northeast trade winds create the perfect climate for chilling on the beach.
Highlights: Perfect weather and an abundance of dive sites 
Flight: Flights from the UK to the Cayman Islands require a layover
Turks and Caicos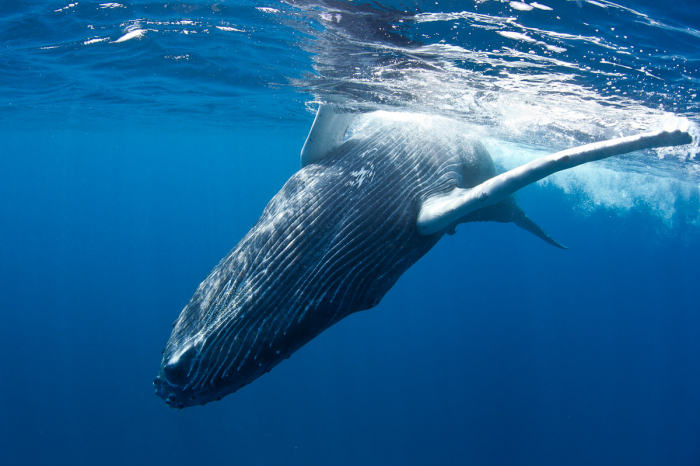 The Turks and Caicos might just be the best kept secret in the Caribbean. Despite its many attractions, this wonderful island nation continues to side-step the onslaught of tourism, boasting a unique identity with a low key vibe and restrained development. And, while the diving around Turks and Caicos is famous for its seasonal nurse shark aggregation during the summer months, a winter visit can be just as exciting, with the possibility of lemon and Caribbean reef sharks on almost every dive. Plus, December through March is also whale season, with humpbacks migrating through the region's deep, nutrient-rich waters on their way to the Dominican Republic.

Highlights: Migrating humpback whales 
Flight: Flights from the UK to the Turks and Caicos require a layover
Bonaire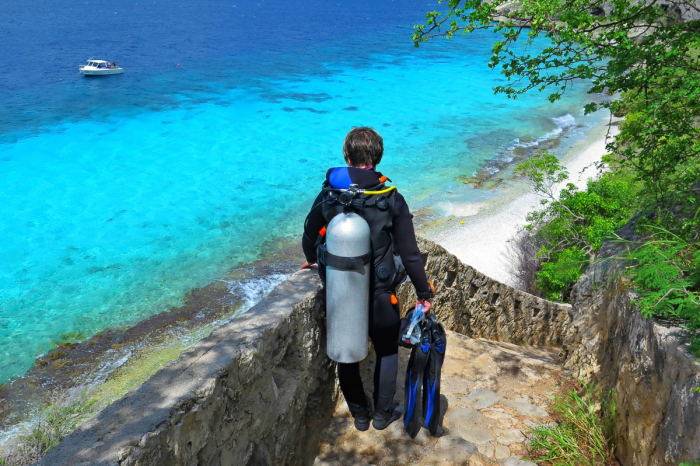 For keen adventurers and outdoor enthusiasts, the dark, cold months of winter can be a real drag. But we've got the perfect destination to put a spring back in your step. Bonaire is the ultimate playground for independent underwater explorers offering a well maintained and clearly marked network of high-quality shore dives. And, it's all made that little bit easier with a solid infrastructure of drive-through dive centres. Simply pull up, grab a tank, and set off in search of the day's adventure. November through April is the preferred time to visit this island, although if you'd like to avoid the season's peak, consider visiting in February or March, when the crowds have started to ease.

Highlights: Unparalleled shore diving and self-guided exploration 
Flight: Flights from the UK to the Bonaire will require at least one layover
---
Join the ZuBlu community to receive the latest insights and unmissable adventures
Don't worry, we'll only send you really good stuff - and we never share your details
---