The Red Sea's southernmost reaches, Djibouti embodies adventurous diving with whale sharks more
Highlights
Seasonal whale sharks and manta rays from October to February
Fascinating underwater landscapes with reefs, walls, and even a tectonic rift
Just a handful of operators in the region and very few divers
Fantastic wreck diving sites rivaling those of Egypt
At the point where the Red Sea meets the Indian Ocean lies the small country of Djibouti. This hard to pronounce but easy to visit nation is famous for its seasonal whale sharks, spectacular coral gardens, well preserved shipwrecks, and plummeting dropoffs. It's also home to some outstanding drift diving, fascinating underwater features including a tectonic fissure, and dramatic above water scenery - with volcanic islands, towering cliffs, a golden-sand coast, and coral islets waiting to be explored. Here, divers can get up close and personal with the biggest fish in the sea, and take on unique underwater adventures.
Scuba diving in Djibouti
The Gulf of Tadjoura
This deep basin lies just south of the entrance to the Red Sea, and is surrounded by Djibouti's coastline on three sides. Tadjoura is home to some of the country's best diving, thanks to the incredible wealth of nutrition that funnels through the area. Explore Tombant Point with its spectacular coral gardens, plummeting walls dotted by caverns and overhangs, fast-paced drifts, and a world-class wreck - the MV Priamos, known locally as "le Faon". This is also where you'll have the highest chances to encounter whale sharks and manta rays, thanks to the massive plankton blooms that filter back and forth between the Red Sea and the Gulf of Aden.

The Seven Brothers Islands
Not to be confused with Egypt's Brothers Islands, this volcanic chain, also known as the Sawabi Islands, lies in the Bab El Mandab strait at the entrance to the southern Red Sea. Several outstanding deep dives are found here, as well as thriving coral gardens and coral-encrusted walls. You can expect stronger currents and limited visibility thanks to a massive tidal shift that takes place twice a day, forcing an incredible volume of water across the reefs and rocky plateaus. Dive sites include Rhounda Khomaytou, home to dizzying dropoffs clouded by colourful reef fish, massive shoals of jacks and barracuda, and passing pelagics including whale sharks. Nearby, divers can explore the wreckage of La Dame Blanche, a well-preserved shipwreck lying in 25 metres of water, and the Japanese Gardens - one of the best places in Djibouti to spot macro creatures like nudibranchs.
Ghoubbet al Kharab
The Bay of Ghoubbet is a highlight on every Djibouti liveaboard diving itinerary and the country's number one destination for snorkelling and scuba day trips. This shallow cove boasts spectacular scenery, surrounded by mountains and cliffs towering up to 600 metres. But, it's what lies below the waves that attracts visitors to the area. Juvenile whale sharks gather here, sometimes in great numbers, to feast on the annual plankton blooms taking place between November and January. The sharks are often joined by manta rays, swooping and barrel rolling past their giant companions. Ghoubbet al Kharab is also where the Djibouti Crack can be found, a submerged fissure between two tectonic plates that divers can swim through.
Snorkeling with Djibouti's whale sharks
While you might spot a whale shark while diving in Djibouti, you're far more likely to encounter one while they feed at the surface. Sometimes joined by manta rays, the sharks swim slowly with their giant mouths open, gulping thousands of litres of seawater per hour while sifting out their favourite meal - microscopic organisms known as plankton.
Whale shark snorkelling session will begin with a detailed environmental and safety briefing. Guests are asked to enter the water as silently as possible, keep three to four metres distance from these protected animals, and keep all encounters passive. Touching is strictly prohibited, as is flash photography. Up to eight snorkellers are allowed in the water at a time.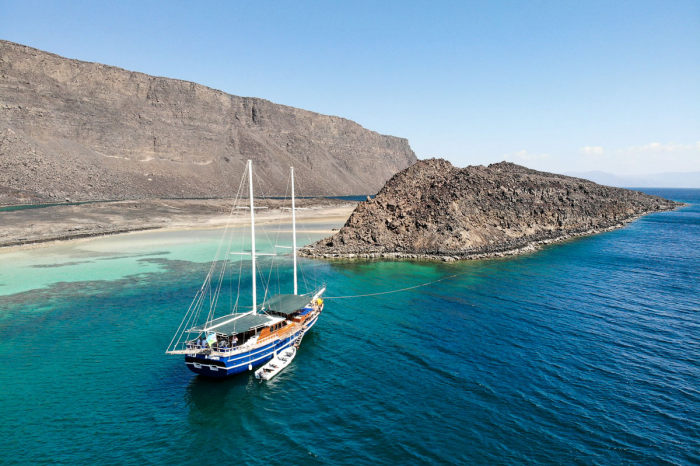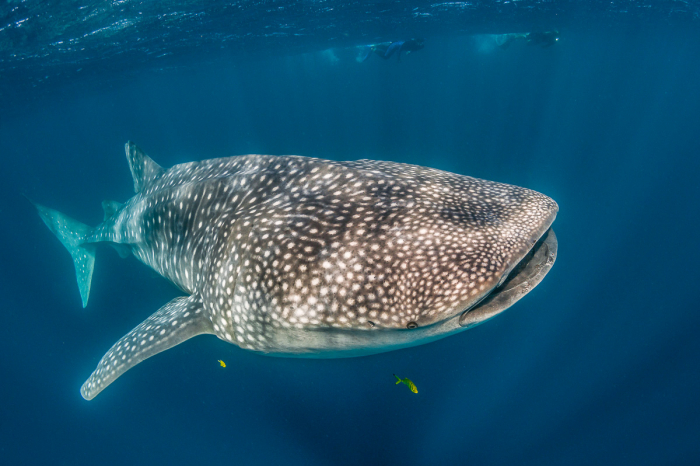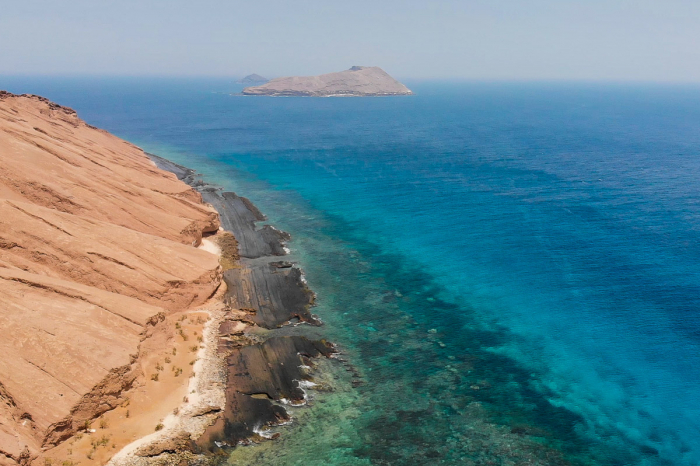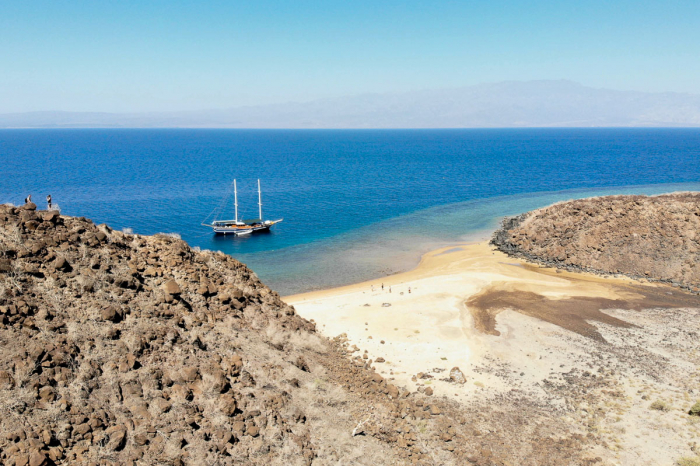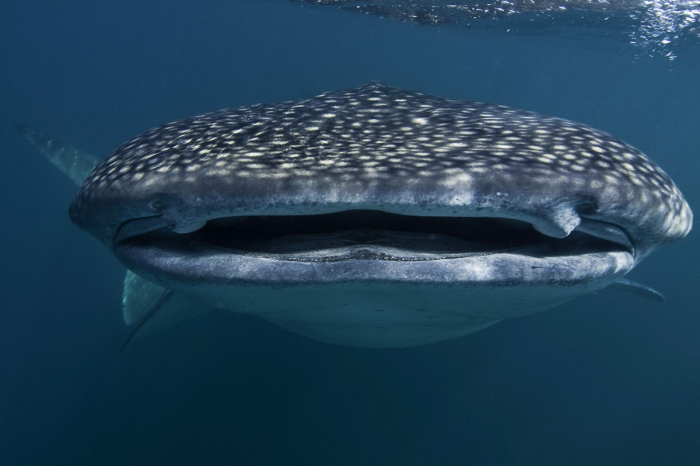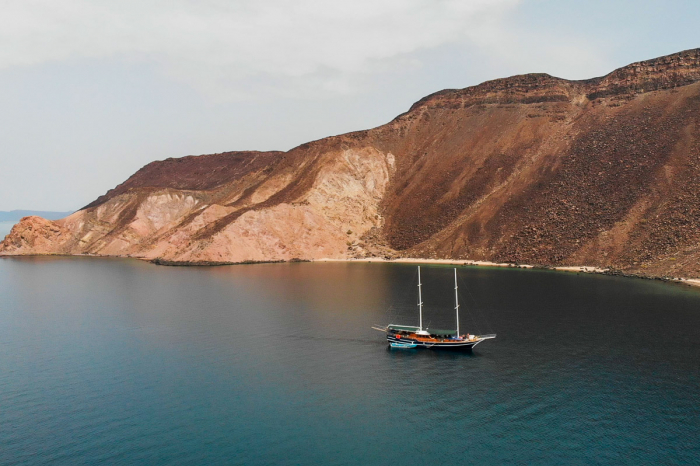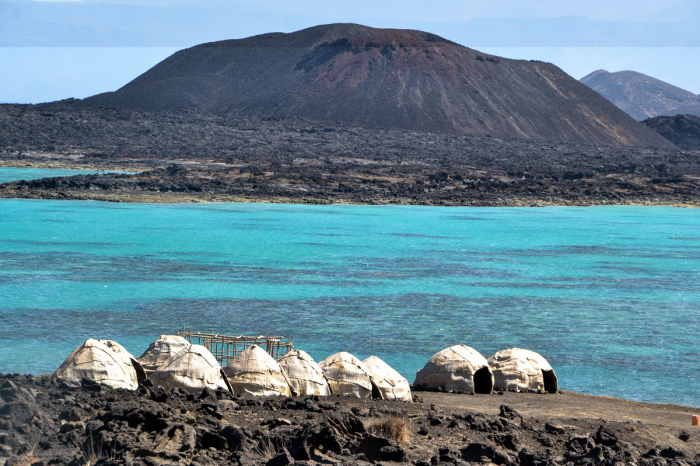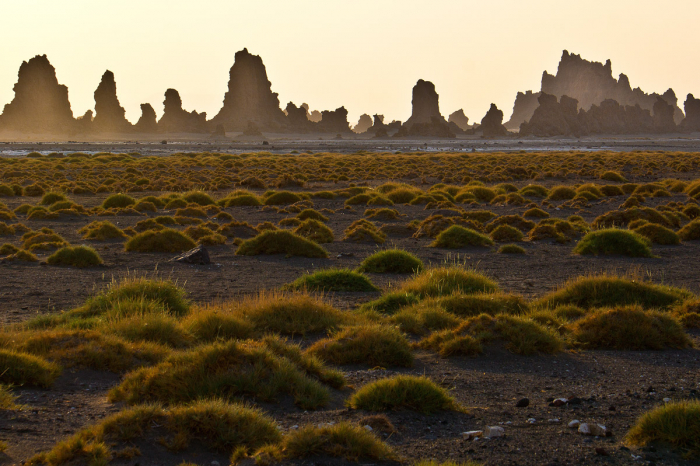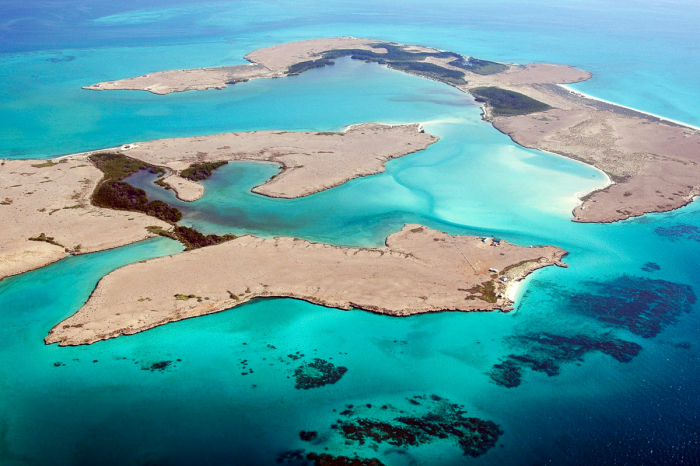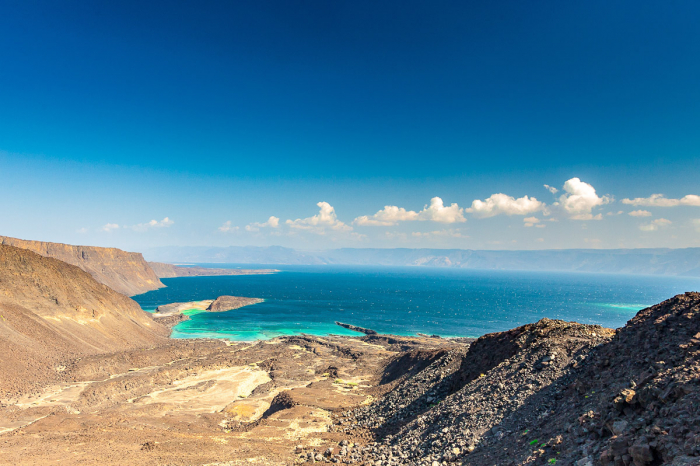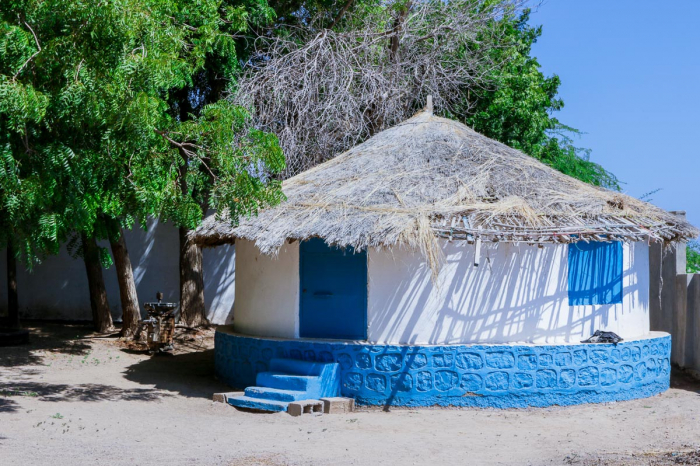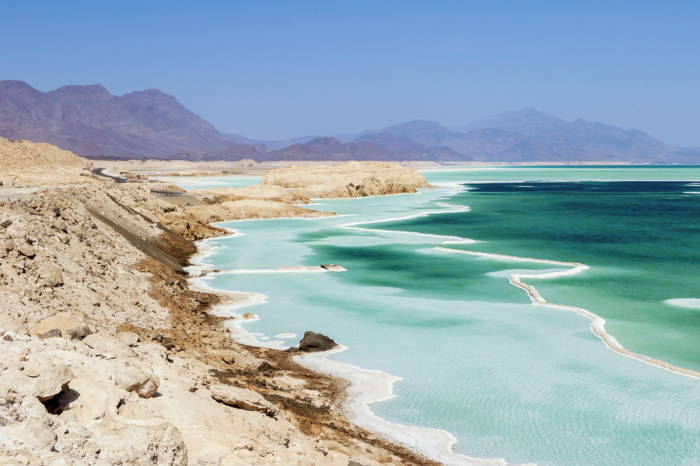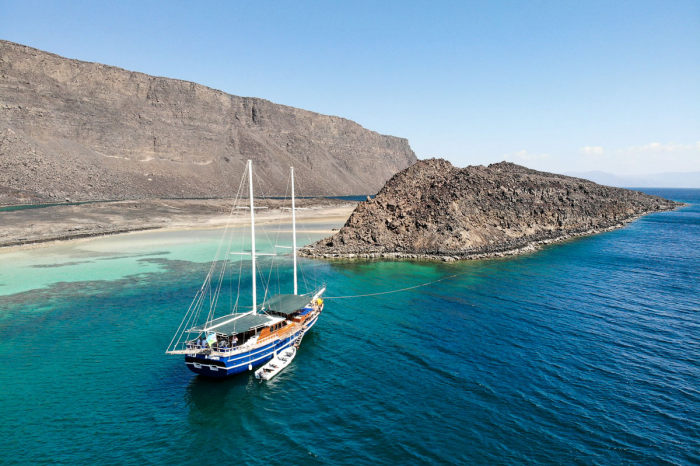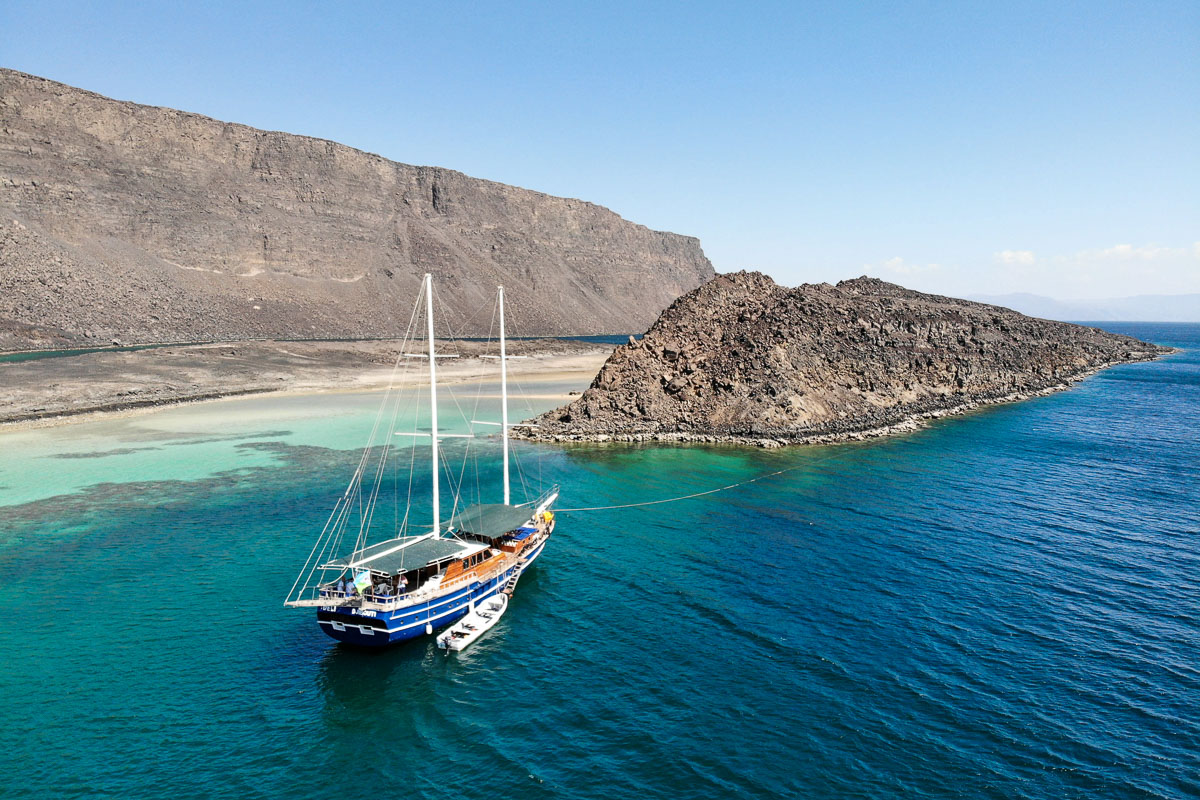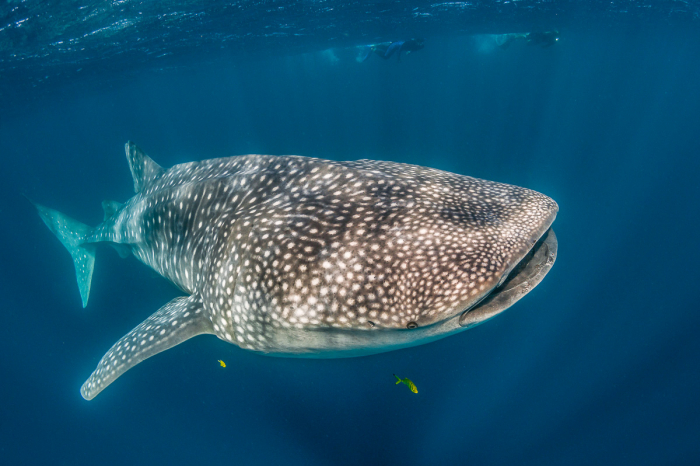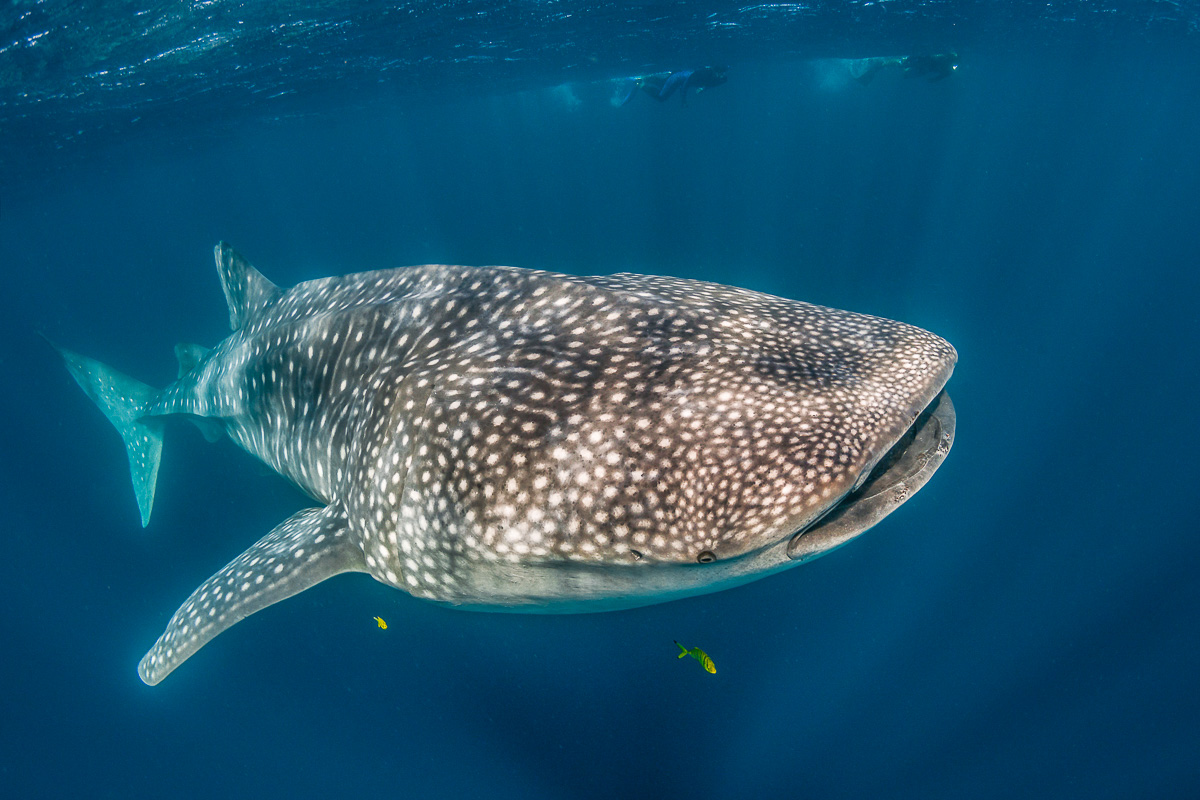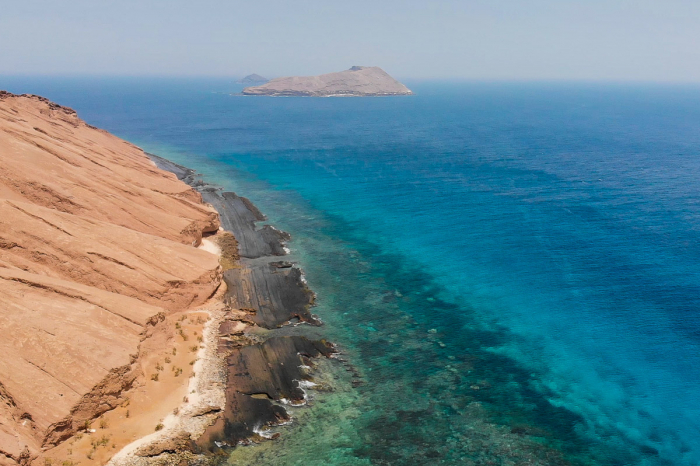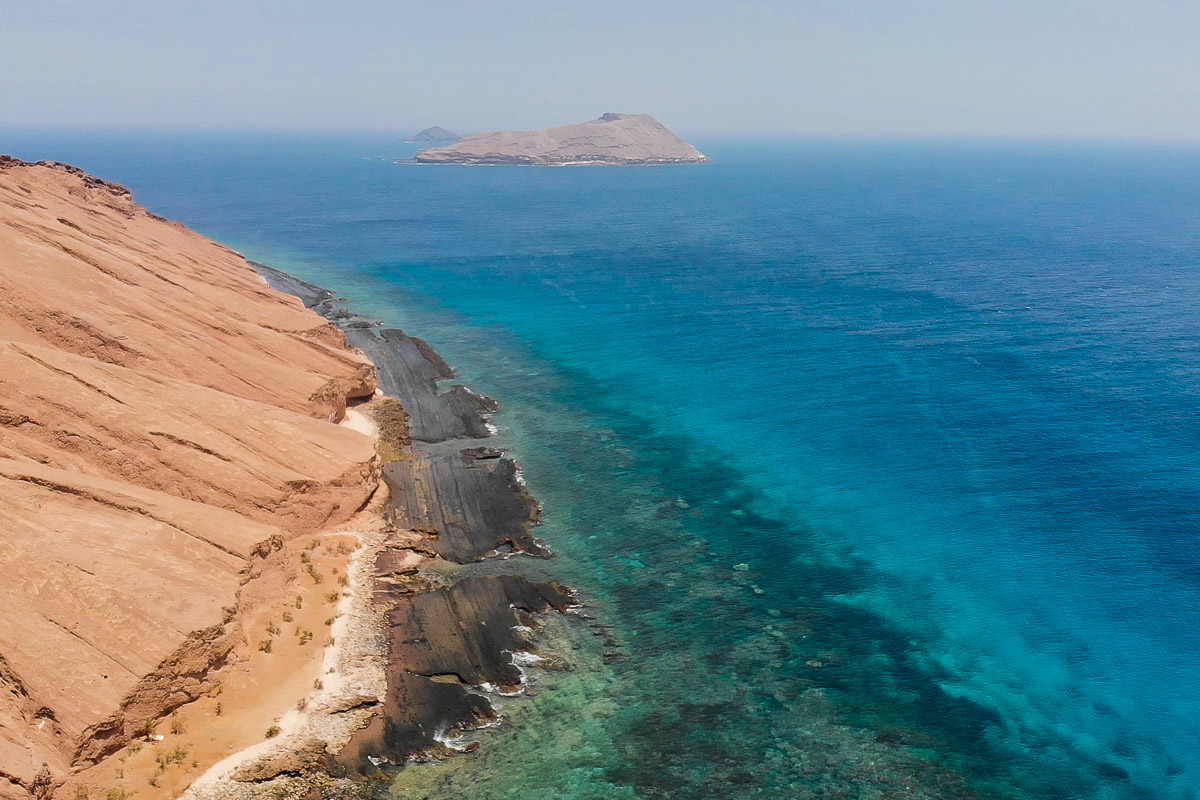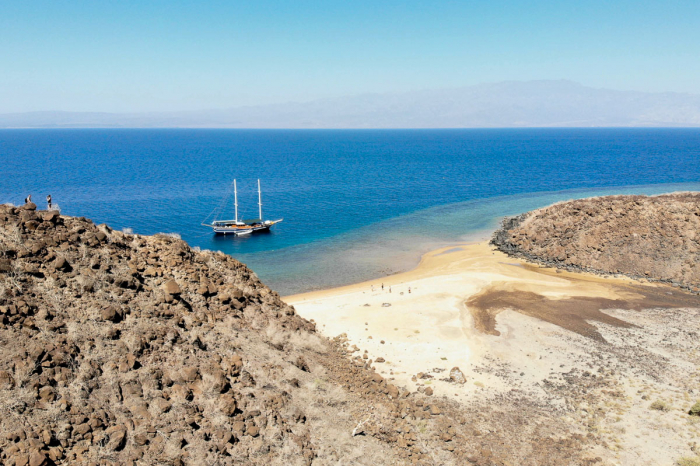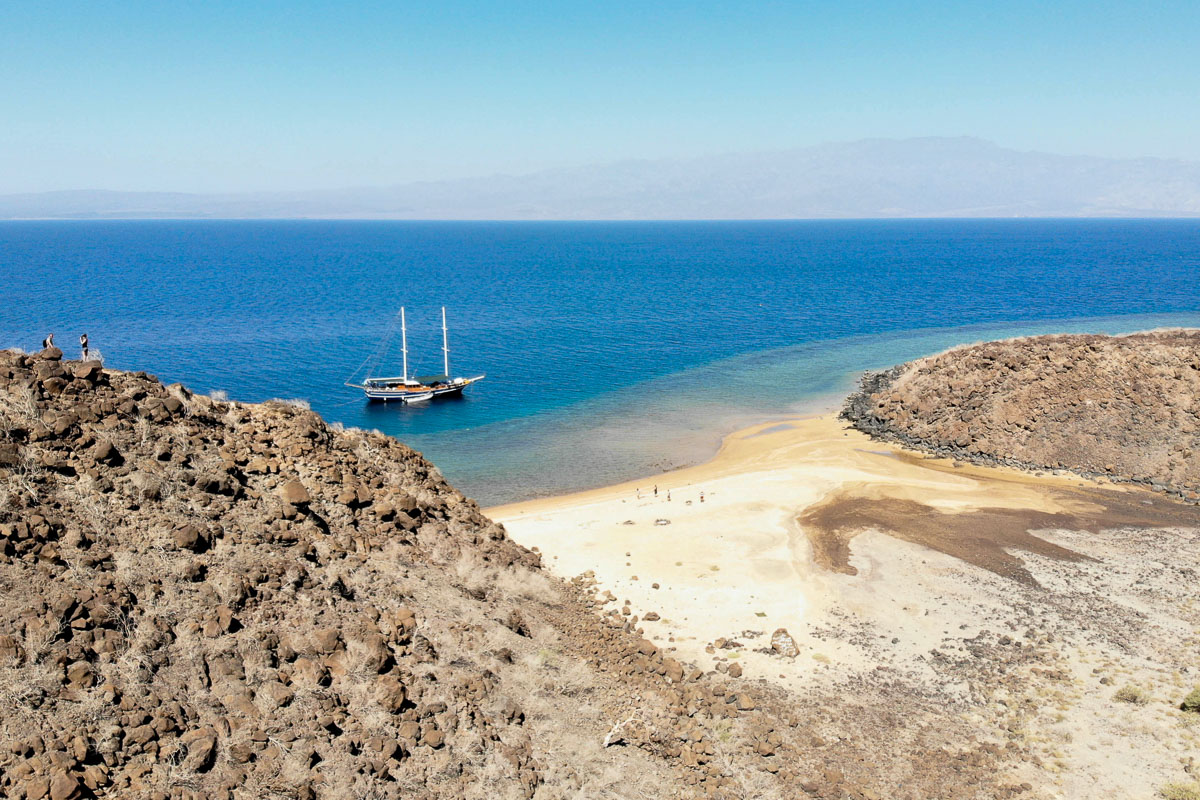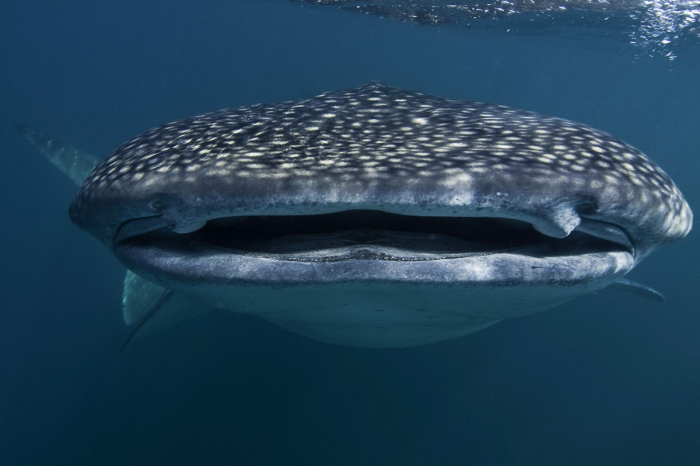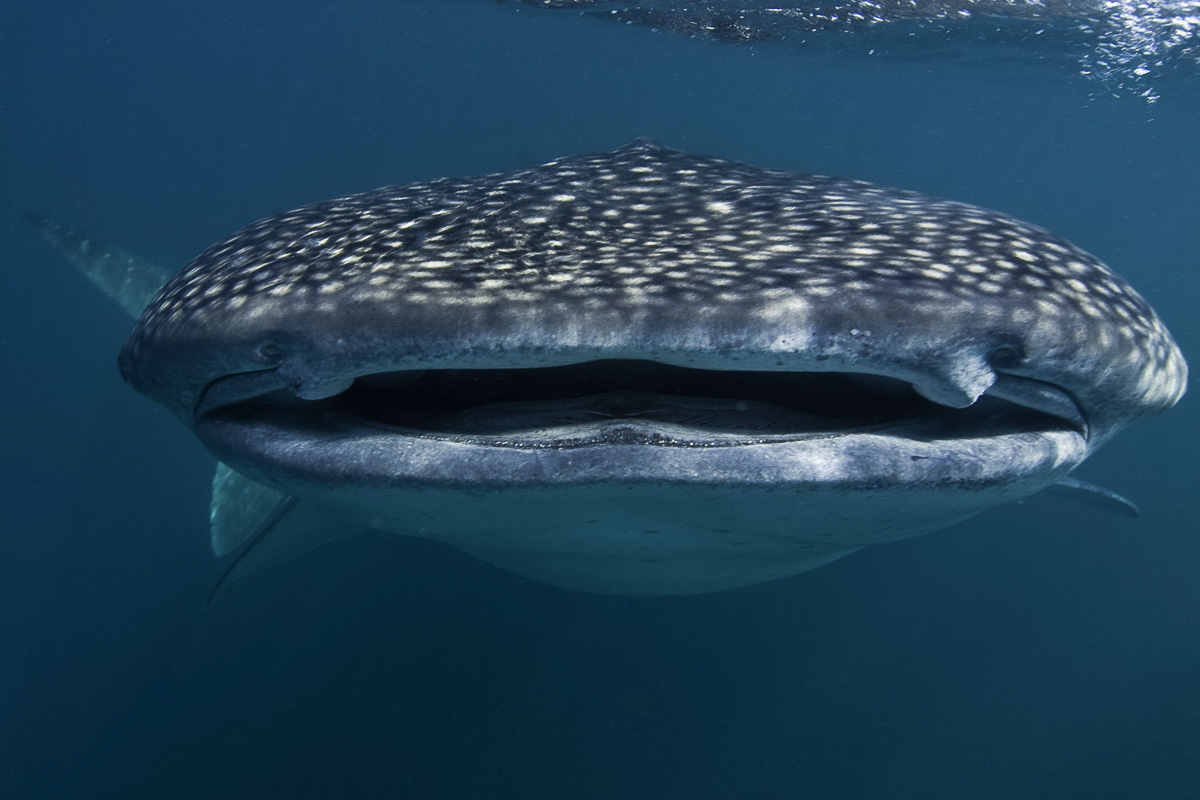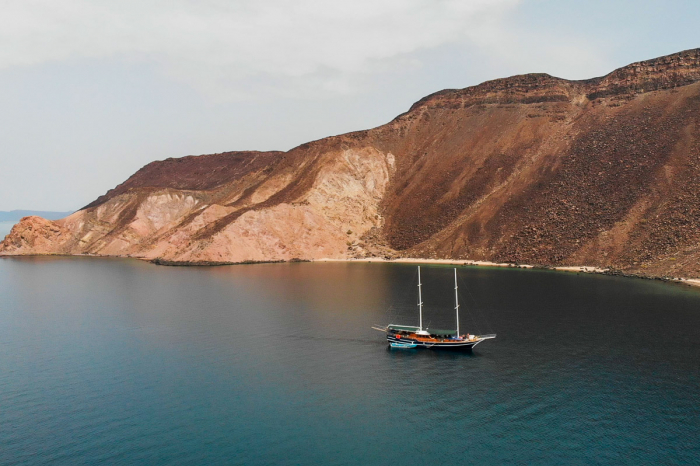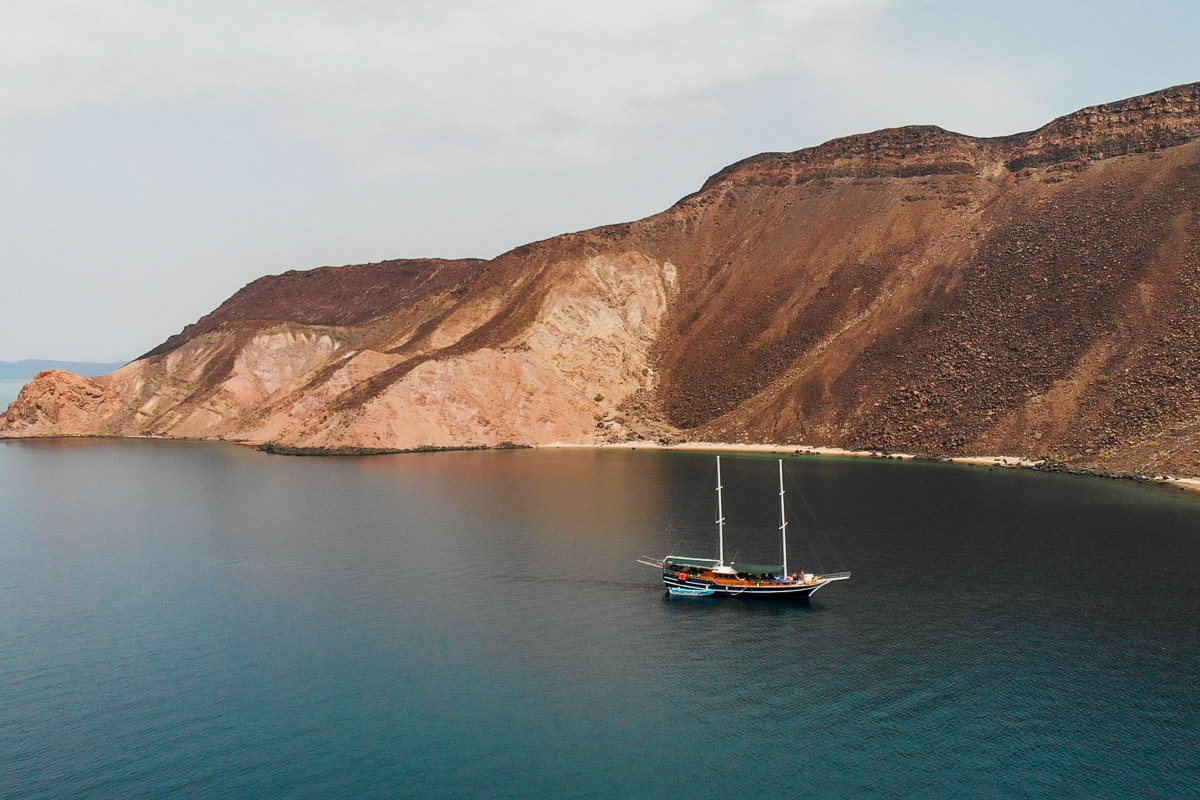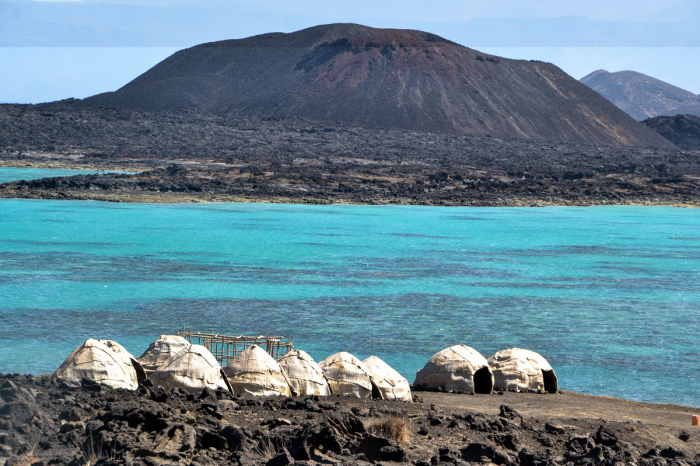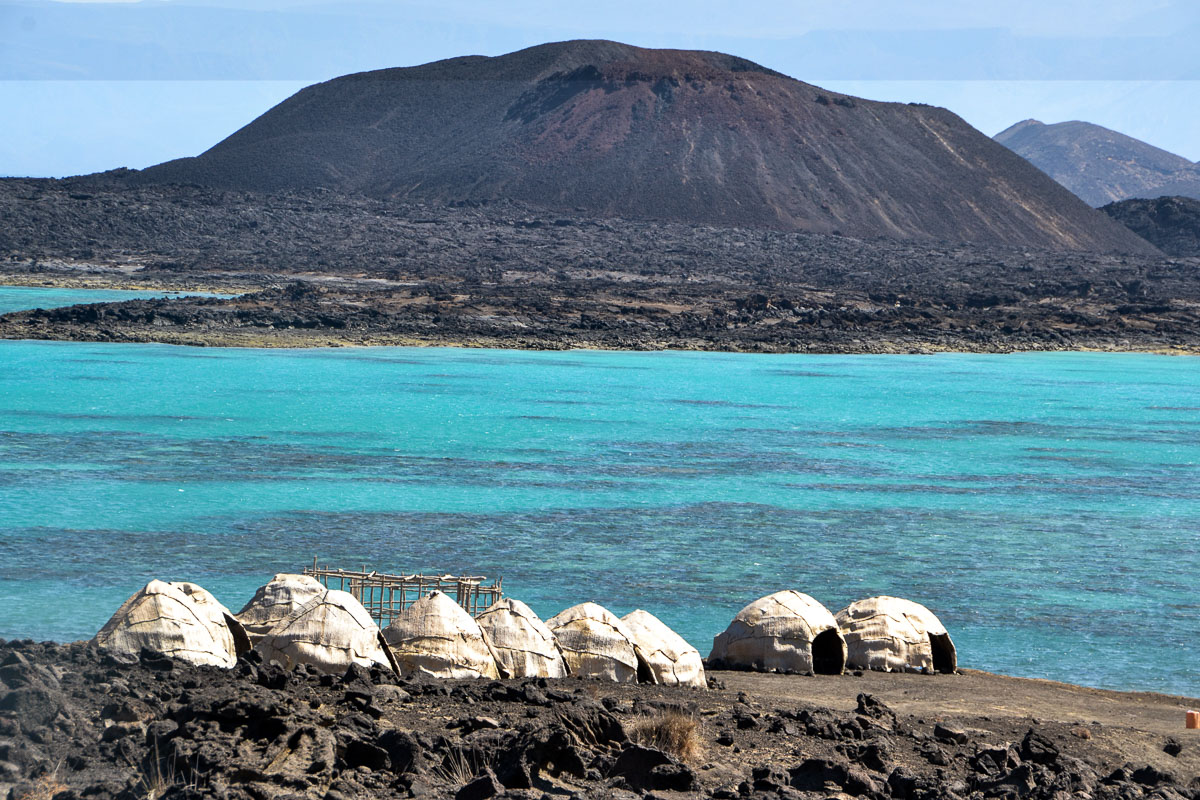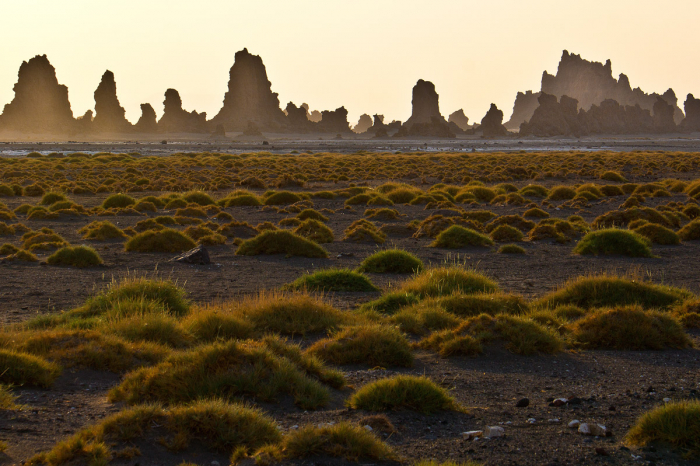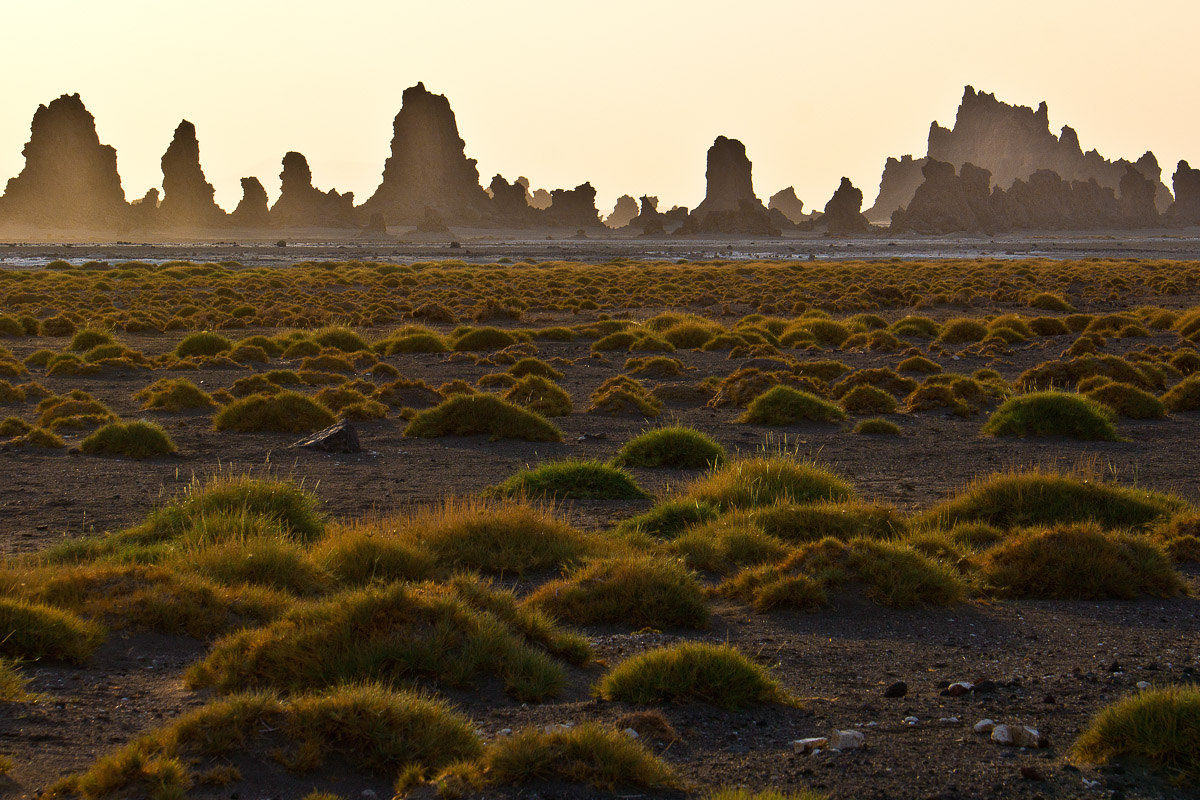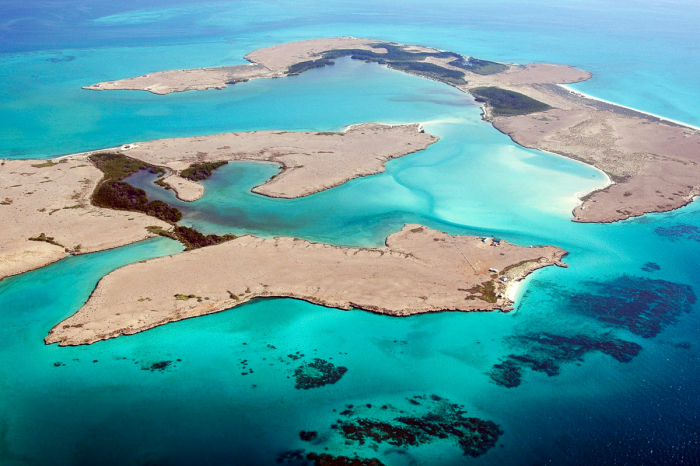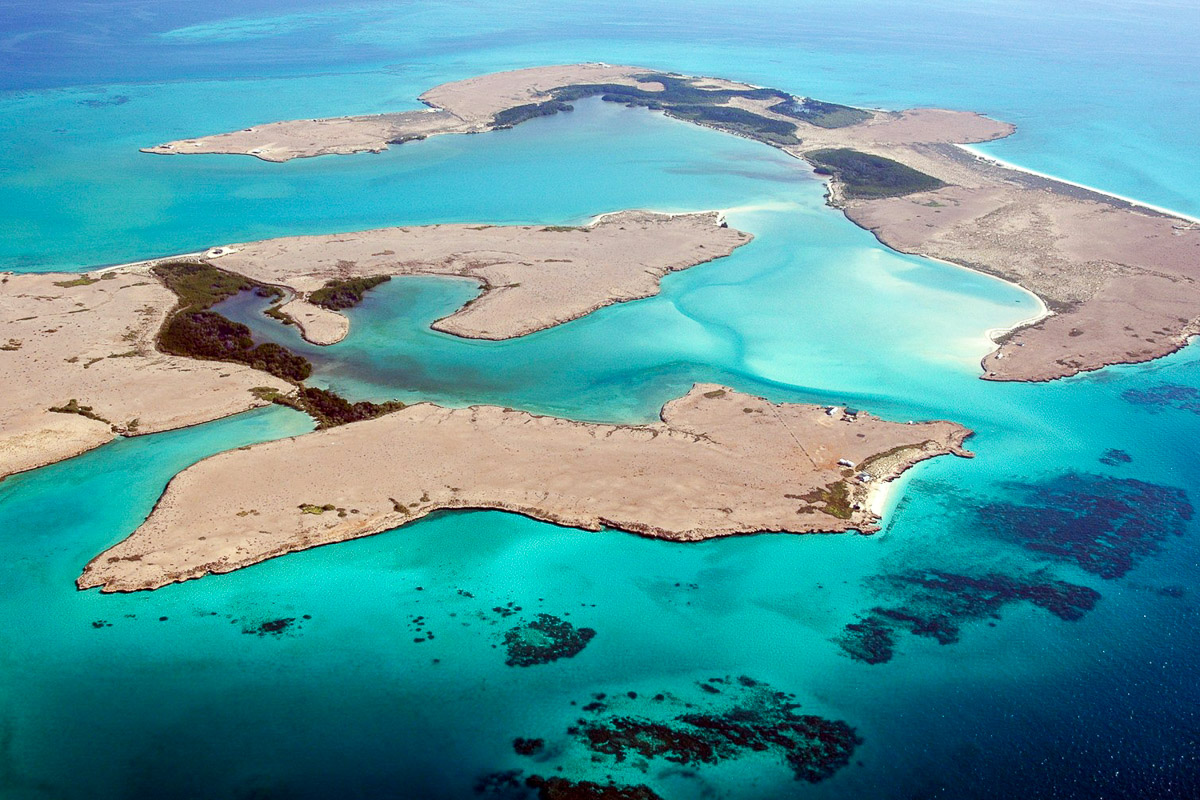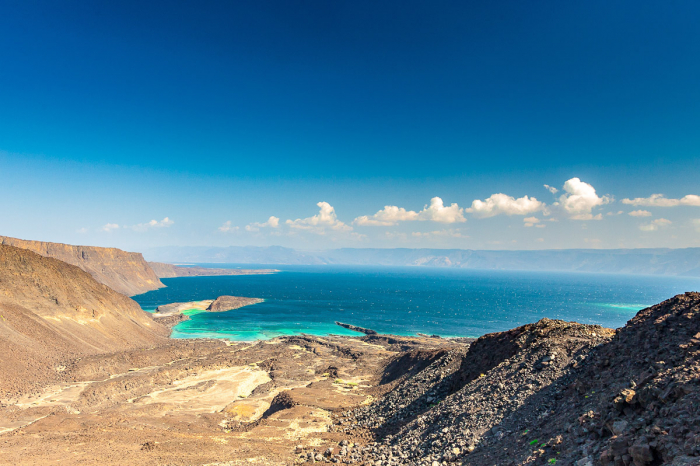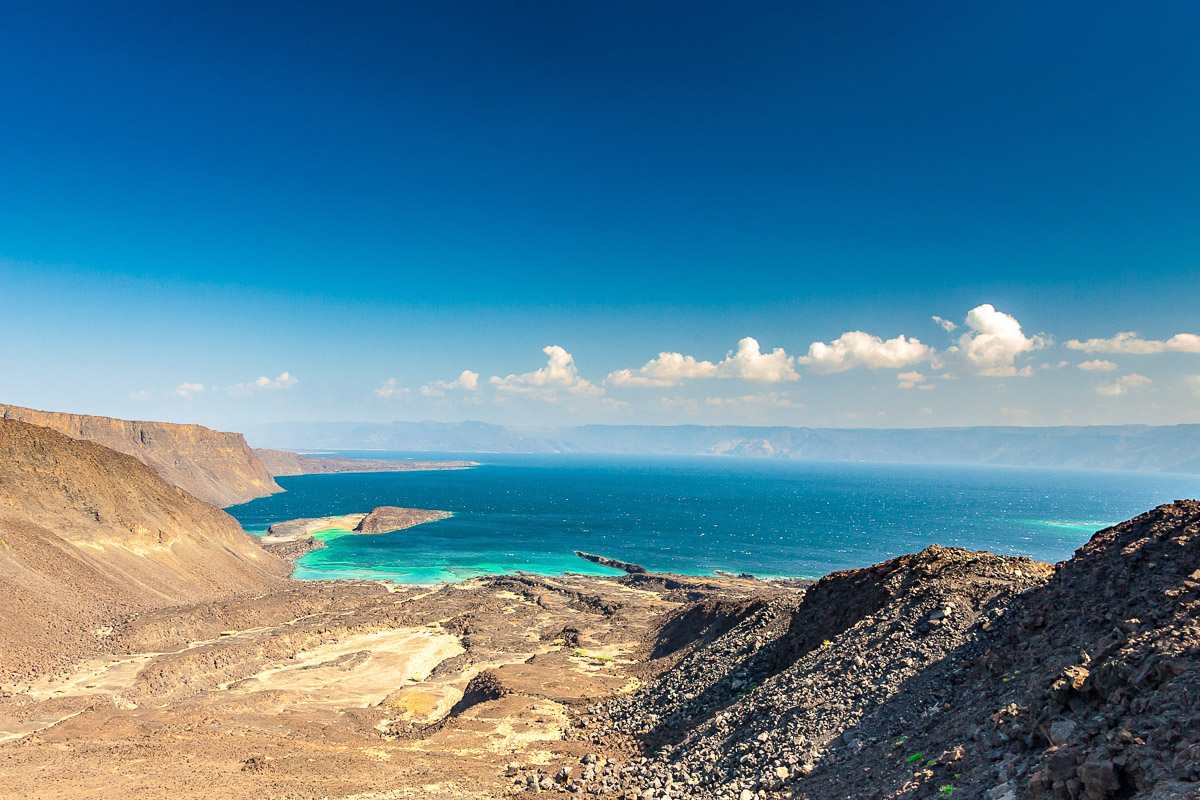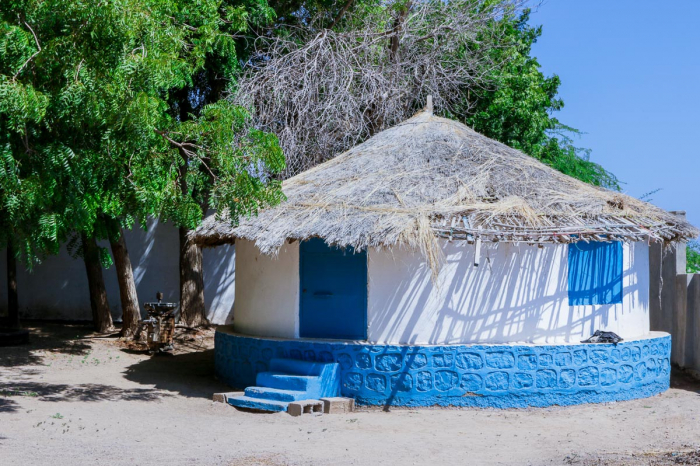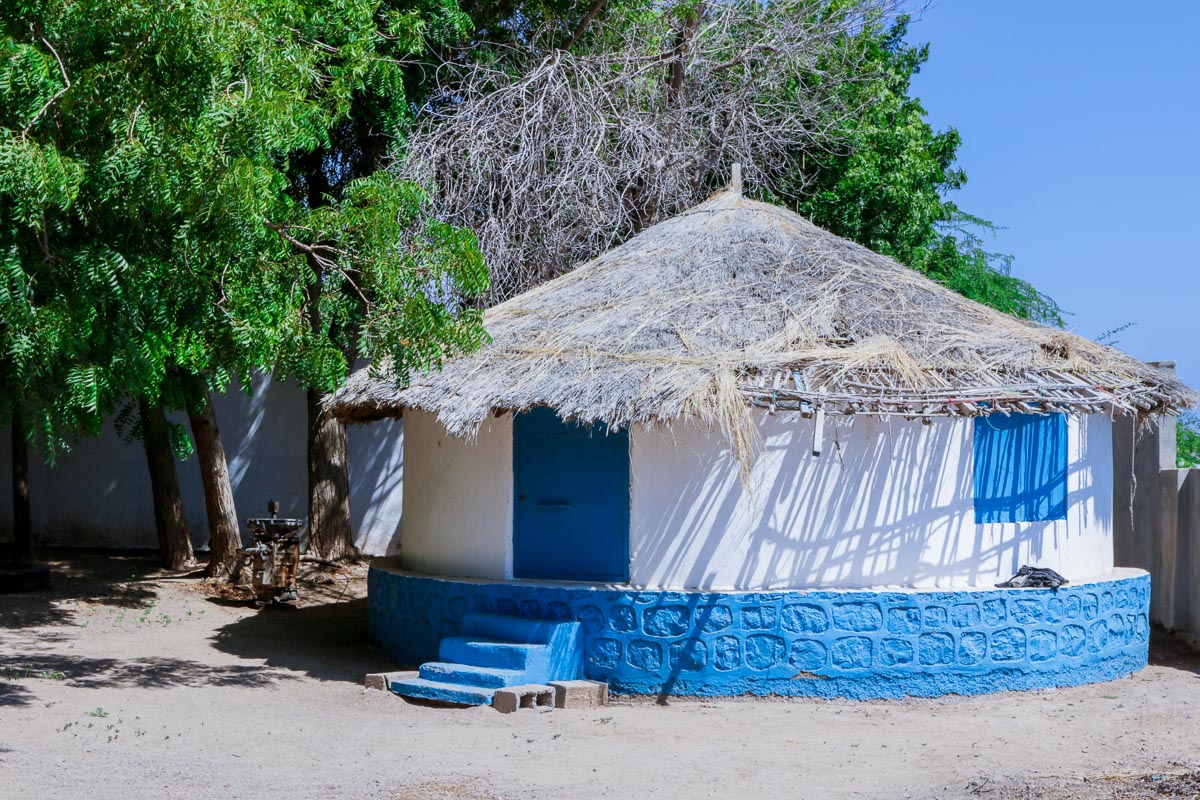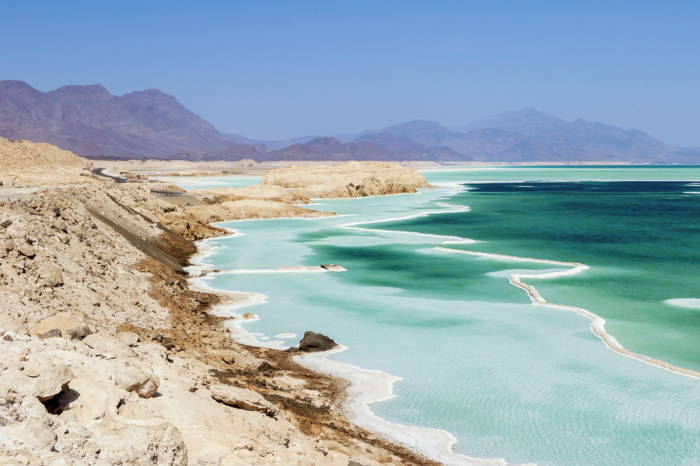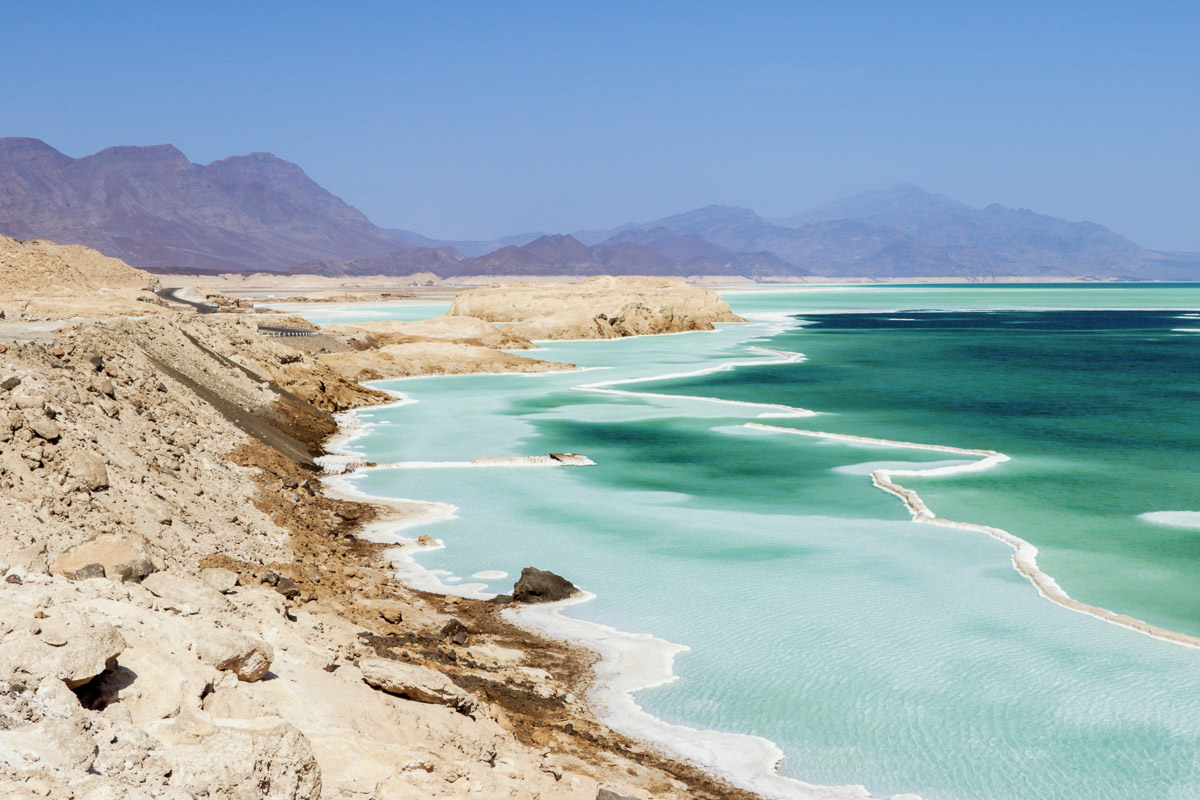 Diving Environment
Diving Season
October to February
Top tips

You'll need to apply for an e-Visa before visiting Djibouti, then pick up your hard copy on arrival at the airport.
Keep your camera handy on surface intervals - dolphins, pilot whales, and beaked whales migrate through these waters.
Bring plenty of sun protection for land-based excursions to Lac Assal and the surrounding desert - this is Africa's lowest point, famous for its intense heat!
Pack an action camera rather than a point and shoot for the very best whale shark footage without using a flash.
About Djibouti
Located south of Egypt between Eritrea and the Horn of Africa, Djibouti is home to the Red Sea's southernmost waters, eventually giving way to the Gulf of Aden and the Arabian Sea. This country receives even fewer visitors than its northern neighbours and is far less developed, allowing many of the region's reefs to remain pristine, free from pollution and unsustainable tourism. Djibouti isn't just famous for its outstanding scuba diving; it also boasts austere volcanic islands, coral islets, and nearly 400 kilometres of picturesque coastline. Below the waterline, divers will encounter some of the Red Sea's most colourful coral gardens, brightly festooned walls plunging into the abyss, and fascinating geological formations, including a tectonic rift.
Djibouti's waters cover thousands of square kilometres and its maritime hub, the Port of Djibouti, has served as the gateway to the Red Sea for centuries - contributing to its impressive collection of sunken ships. The powerful tides funnelling through Ghoubbet al Kharab and the Gulf of Tadjourah make it a hotspot for marine megafauna, including dolphins, manta rays, and whale sharks. In fact, so many juvenile whale sharks are seen here that scientists believe the area may be an essential nursery! These fast-moving and nutrient-rich waters also fuel incredible coral growth, helping the region's reefs to thrive.
Getting there
Djibouti's best dive sites are far apart, from the inland gulf of Goubbet-Al Kharab to the Seven Brothers Islands at the mouth of the Red Sea. So the best way to explore the region is onboard a liveaboard, allowing divers to spend several days in each area. Trips start and end in Djibouti City, the country's transportation hub, also home to the international airport.
Getting to Djibouti is straightforward, with direct international flights from some parts of Europe and connections through Qatar and Turkey. On arrival in Djibouti, you'll be met at the airport by your liveaboard operator of choice. A visa is required for travel to Djibouti but is easy to arrange independently online. You'll arrive with a pre-approved e-visa and receive the hard copy on arrival at the airport.
Where to stay
Most of the diving in Djibouti is done via liveaboard, with visitors staying on their vessel of choice throughout their week-long safari at sea. Some land-based operators do offer day trips as well, though Djibouti's inland dive sites are far less pristine than its further-flung areas. No matter which type of holiday you opt for, your adventure will begin in Djibouti City. This colourful capital is famous for its quiet avenues lined by French colonial buildings, mosques, and Moorish arcades, home to cafes, shops, and outdoor markets. Stay close to the waterfront to enjoy cool, breezy evenings, lovely ocean views, and a variety of dining and shopping within walking distance.
Just outside the city's centre, visitors can tour the DECAN Reserve, home to cheetahs and other African wildlife, or one of Djibouti's golden-sand beaches boasting a stark desert backdrop set against the sparkling turquoise sea.
Dive seasons and weather in Djibouti
Djibouti is a desert, prone to hot, dry weather and over 340 days of sunshine per year. The month of April is the peak of the monsoon season, with around 18 millimetres of precipitation, mostly consisting of scattered afternoon showers lasting just a few minutes. No matter when you visit, you can expect intense daytime heat with temperatures occasionally soaring above 40°C and afternoon highs averaging 34°C.
Liveaboard scuba diving safaris in Djibouti run from October through February, coinciding with the region's peak pelagic season. During these months, massive plankton blooms attract whale sharks and manta rays to feed. Sea temperatures average between 27 and 29°C, with most divers and snorkelers feeling perfectly comfortable in a skinsuit or shortie. And, while this influx of nutrition does reduce visibility, which can drop to 20 metres or less, it's a worthwhile tradeoff for coming face to face with the biggest fish in the sea.
While land-based operators in Djibouti offer diving year round, whale shark and manta season is, without a doubt, the best time to visit. Outside these months, ocean temperatures climb into the 30s, driving most wildlife back into deeper waters. And, between April and August, the region's scant rainfall can negatively impact underwater visibility, thanks to runoff of desert sand and dust.
Conservation
Djibouti is home to four marine protected areas, covering nearly 7,500 kilometres of ocean. The islands of Moucha and Maskhali were the first declared MPAs in Djibouti, established in 1972 and 1980, respectively. Over time, more have been added to the list - including the islands of Haramous and Arta and the Seven Brothers archipelago. However, in the past, these marine parks were ravaged by poachers and left exposed to commercial fishing of all kinds.
Djibouti's most recent marine parks programme is relatively new, having been established in 2013. But, even in that short period of time, visible progress has been made in all of the protected areas. Today, NGOs are stepping in to help, with groups like Mission blue and KAI leading the charge. By working with local fishermen, nomadic tribesmen, diving centres, and the relevant authorities, they are implementing nationwide change with coast-guard directed patrols and educational outreach programmes to boost sustainable tourism in the region.
---