Scuba diving in
Bimini and Berry Islands
Understated 'Out Islands' and an adventurer's dream-come-true, with superb scuba diving with powerful sharks, including great hammerheads, and the Bahama's best game fishing.
Highlights
Both a relaxing retreat into nature and action-packed watersports destination
Explore Bimini Road, an underwater stone path that may once have led to Atlantis
Discover Ernest Hemingway's inspiration for 'The Old Man and the Sea'
Witness large aggregations of migrating great hammerheads
Dive with tiger, bull, nurse, lemon and Caribbean reef sharks throughout the year
Located less than 100-kilometres from Florida's eastern coast, these charming 'Out Islands' exist in a world of their own. Home to some of the planet's purest waters, Bimini and the Berry Islands are an adventure traveller's dream-come-true, full of authentic, off-the-beaten-path vacation destinations with plenty to keep you occupied. Follow in the footsteps of Ernest Hemingway as you hop between islands, stroll the powder-soft sands, and enjoy an amazing island vacation, filled with shark diving, game fishing, and more - making Bimini and the Berry islands a true paradise for sport and recreation enthusiasts.
Scuba diving in Bimini
Schooling reef fish

Year round

Walls & pinnacles

Year round

Caves & caverns

Year round
The island of Bimini is situated on the Great Bahamas Bank, a vast limestone plateau famous for its swathes of shallow, crystal-clear waters. However, Bimini's location on the northwest edge of this bank, places it right on the edge of a deep ocean trench with fast flowing, nutrient rich waters from the Gulf Stream. These warm waters flow up onto the Great Bahamas Bank around Bimini, bringing an abundance of pelagics species in its wake, and providing nutrients for a range of juvenile marine species sheltering amongst the islands' extensive mangrove systems.
But pelagics aren't the only thing that draws divers to Bimini. You can find roughly two dozen sites, including coral reefs, walls, caverns, and blue holes. Located on the edge of the deep, nutrient-rich Gulf Stream, Bimini's reefs and wall dives are among the best in the Bahamas, and are littered with brain corals and acres of sea fans. Particular favourites include Victory Reef and the creatively named Bimini Wall. You can also find a couple of superb shipwrecks around Bimini, including the semi-submerged Sapona and beautiful Bimini Barge.
Bimini is also well known throughout the Bahamas for offering some of the best chances of encountering wild dolphins. The free-roaming pods of Atlantic spotted and bottlenose dolphins found in these waters seem to actually seek out human interaction - very unique behavior that is only seen in a few places on earth.
Bimini shark diving mecca
If diving with sharks is the goal, then Bimini offers some of the most thrilling diving in the country. The Gulf Stream and the Great Bahamas Bank are the ideal hunting and nursery grounds for predators such as tiger, bull, nurse, and lemon sharks, as well as blacktip and Caribbean reef sharks. The island's legendary Bull Run baited cage dive is not to be missed, providing brave visitors with a front-row seat to a bull shark banquet. 
Bimini is also one of the only places in the world where great hammerheads can be seen migrating in large numbers for the winter. These usually shy and reclusive animals have quickly become Bimini's marquee experience, thanks to the size of their aggregations and their willingness to approach lucky divers. While sharks are certainly the speciality here, you can also bump into blue marlin, wahoo, swordfish, bluefin tuna, and more.
Diving the Berry Islands
The Berry Islands mark the northeastern corner of the Great Bahamas Bank and back on to a different deep water trench known as the Tongue of the Ocean. This U-shaped trench measures around 30-kilometres wide and 240-kilometres long, and reaches depths of some 2,000-metres. There are plenty of shallow reefs close to shore, but steep drop-offs mean quick access to the depths where you can find caverns, walls, and large fish - including Caribbean reef sharks, spotted eagle rays, and marlin. Pilot whales are also frequently sighted here.
Most of the diving around the Berry Islands takes place in the south, on reefs at Whale Cay and Chub Cay. Between these two islands, you'll find a continuous wall that drops to depths of 1,000-metres. One of the highlights here is the likelihood of encountering sharks in their natural environment, with no chumming or feeding. A picturesque blue hole can also be found further north, in Hoffman's Cay, which is a must for adventurous divers. There is also a deliberately scuttled plane wreck in incredibly shallow waters around Coco Cay. The Berry Islands are also home to annual grouper spawnings, when shoals up to 30,000 strong can be seen.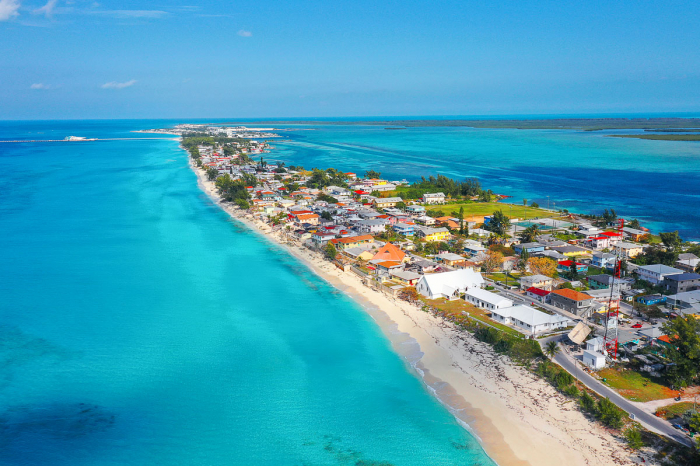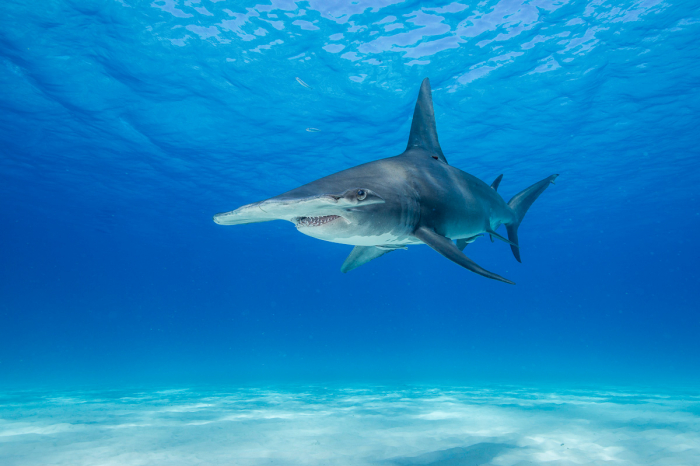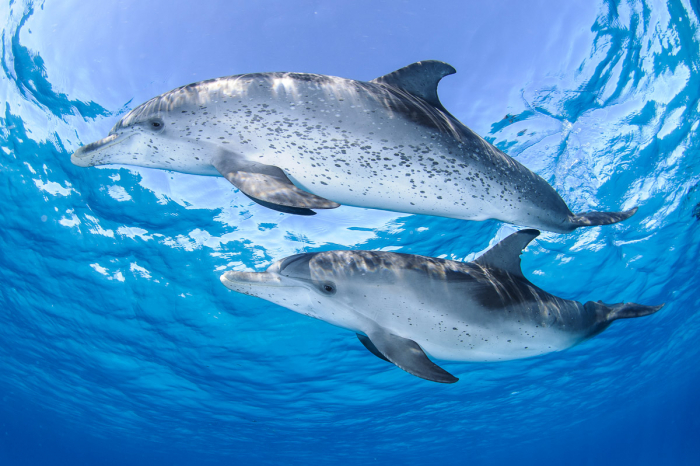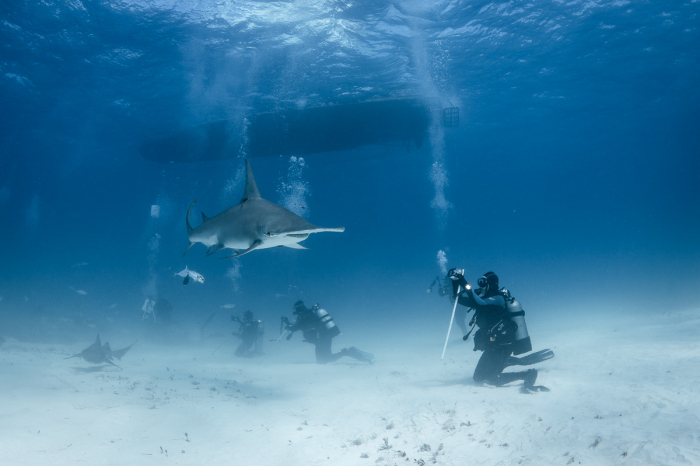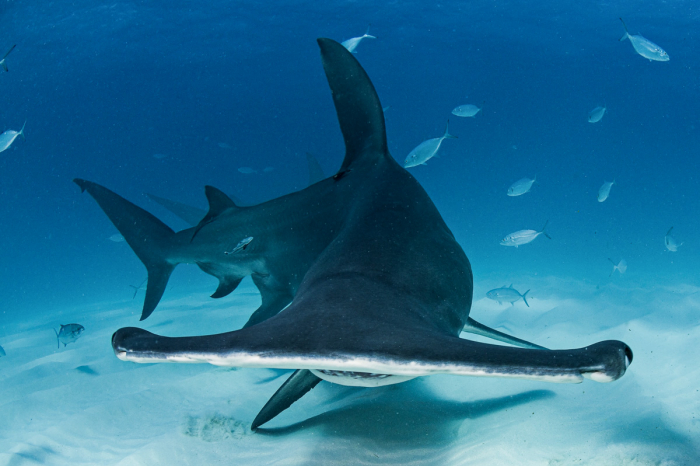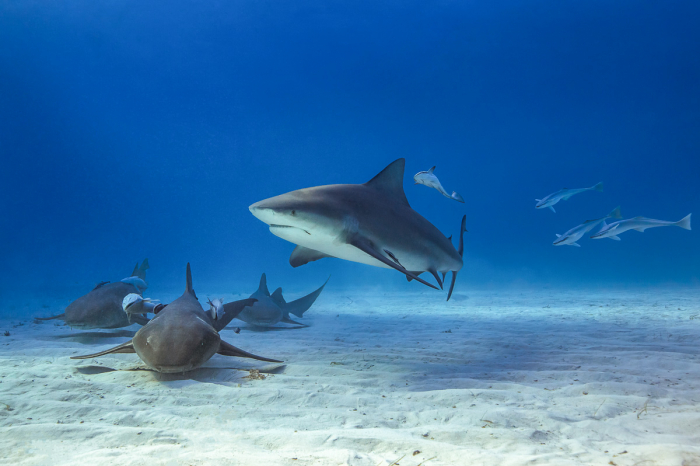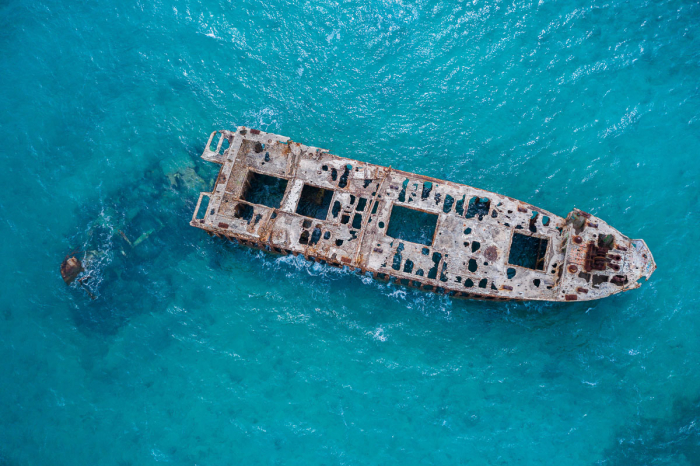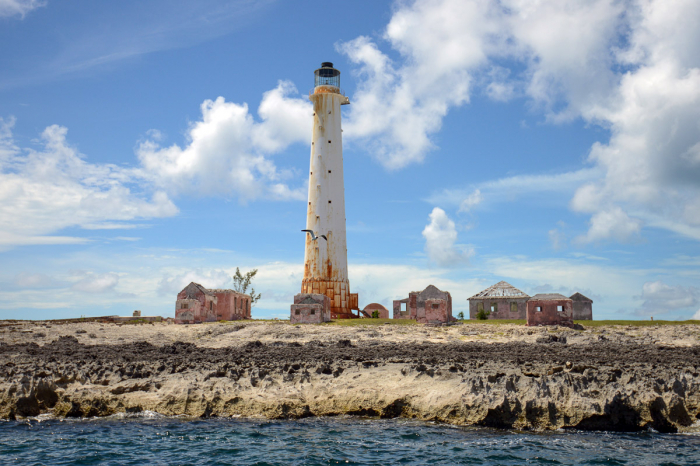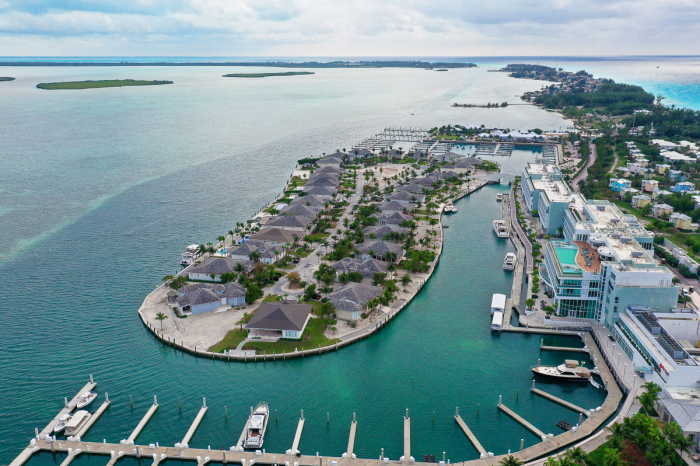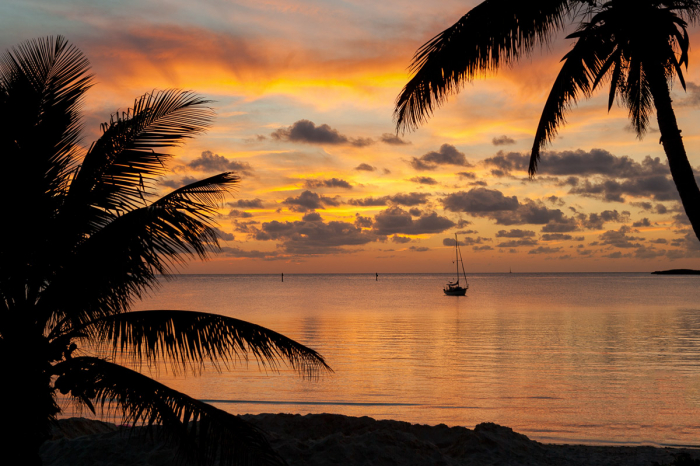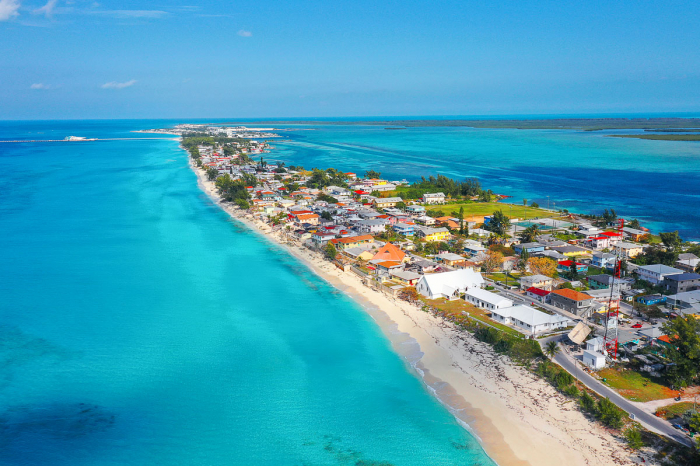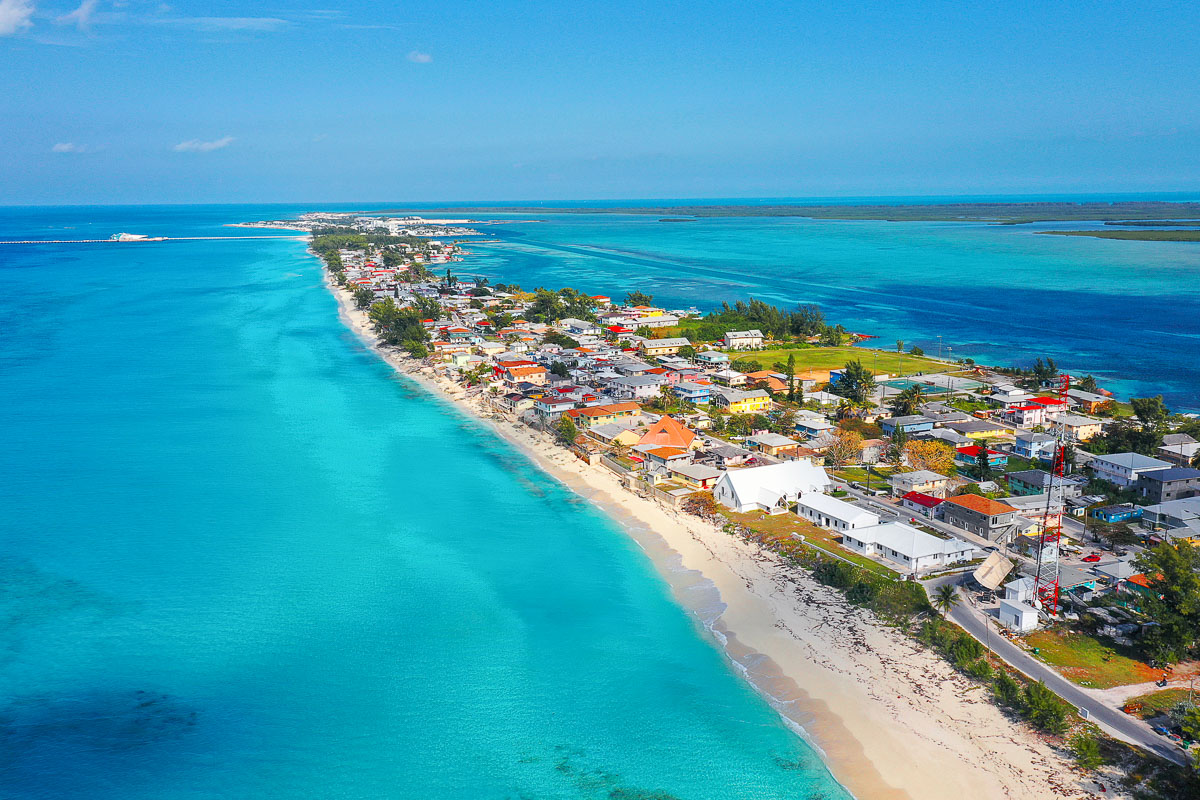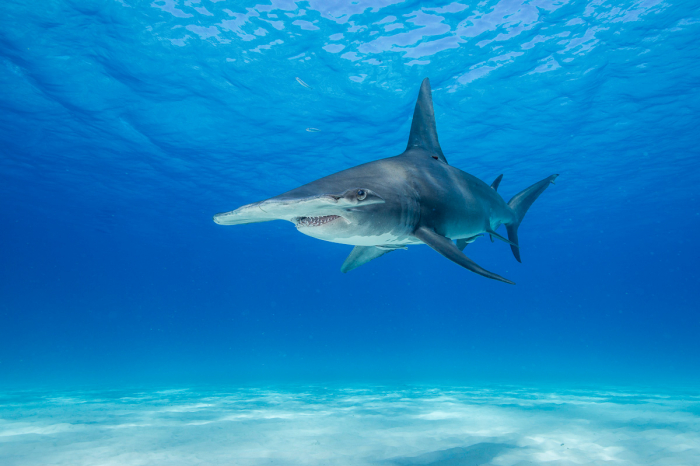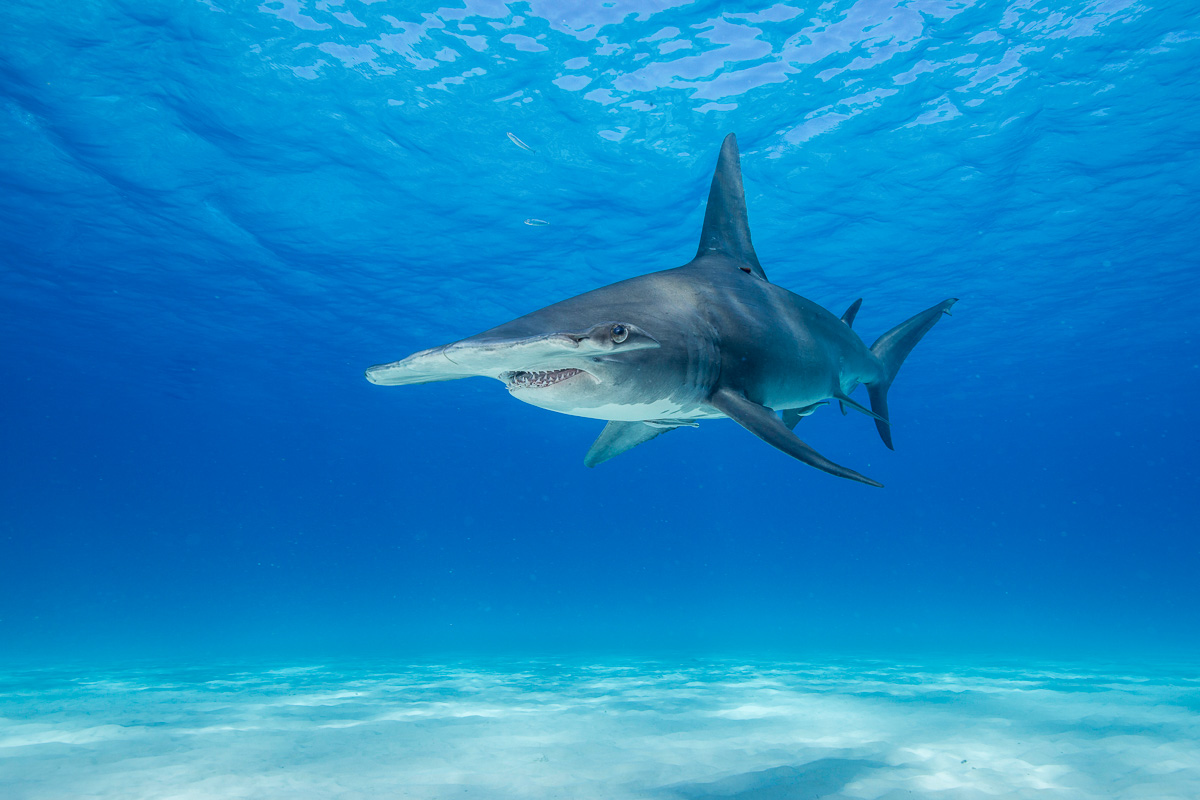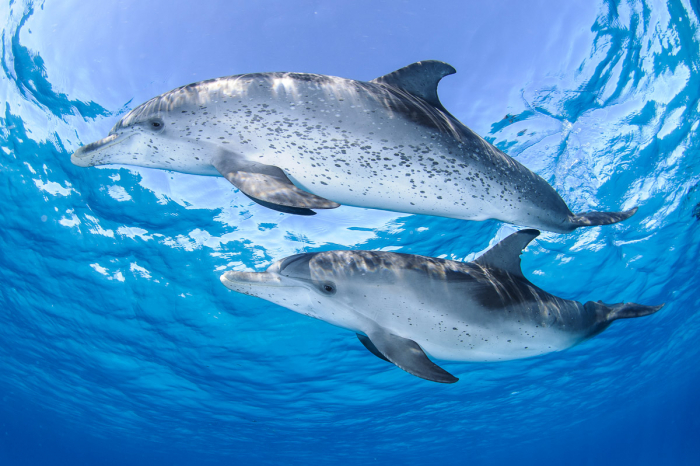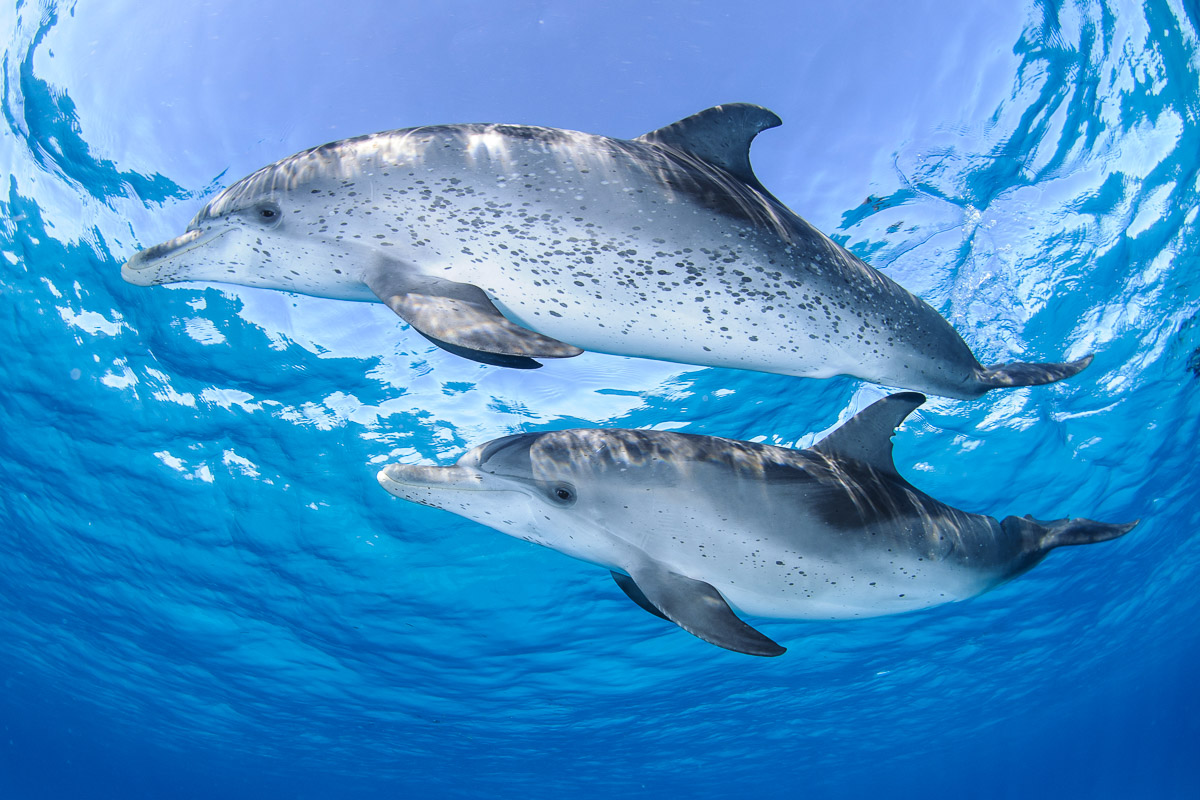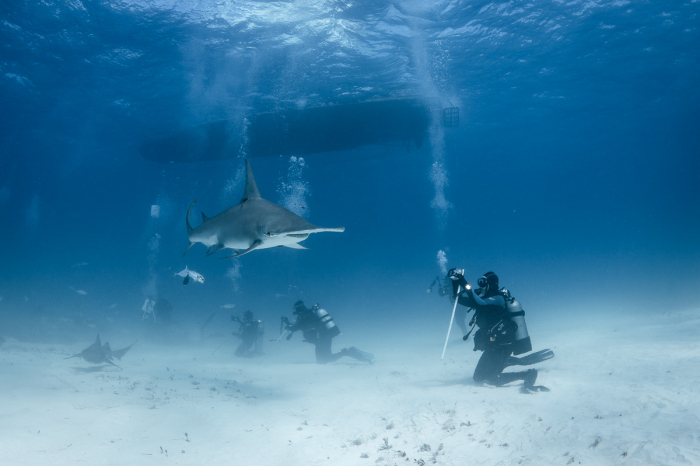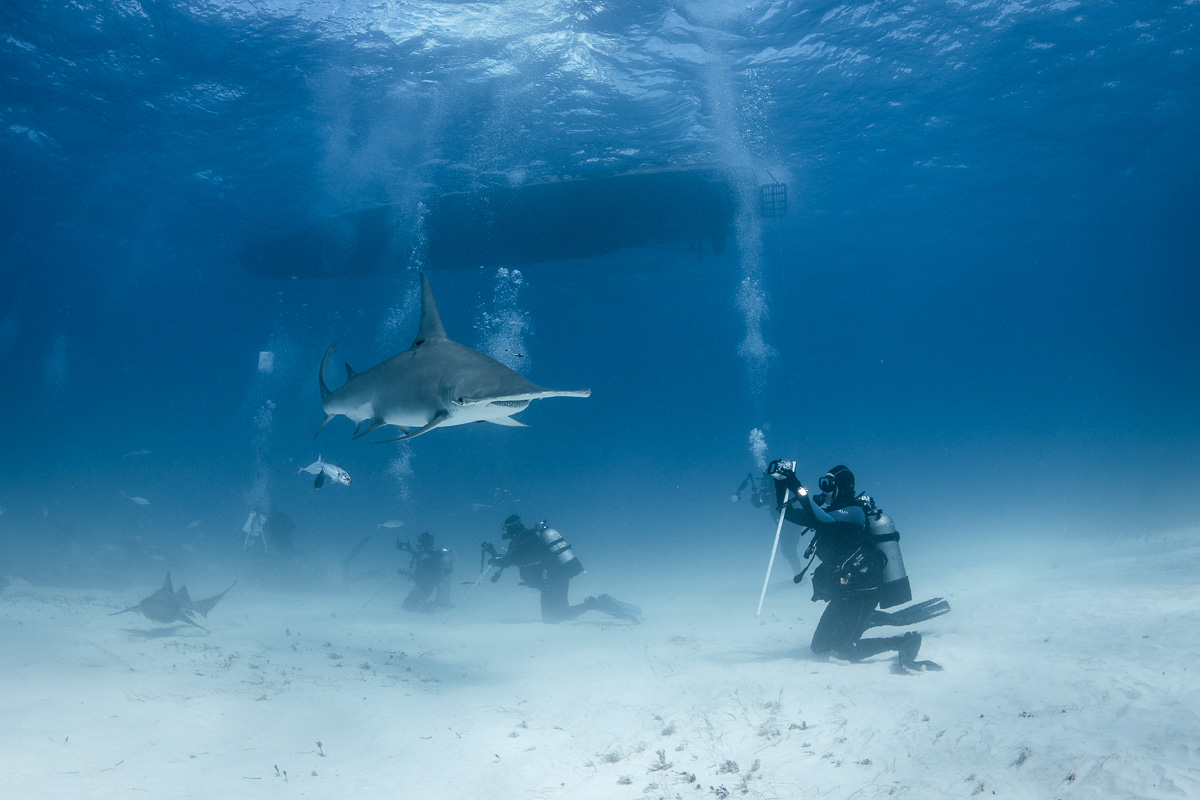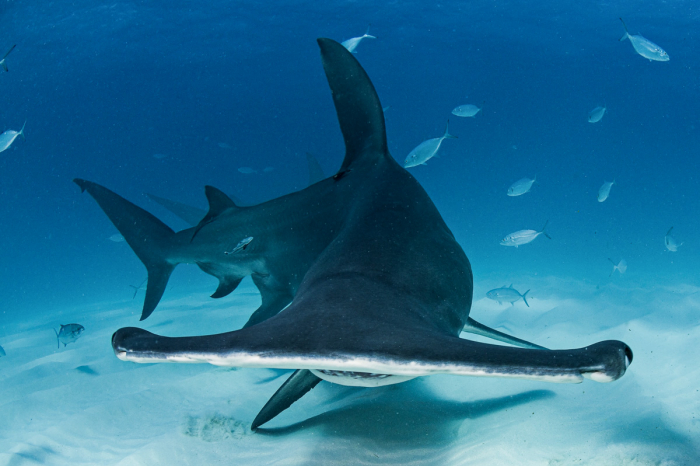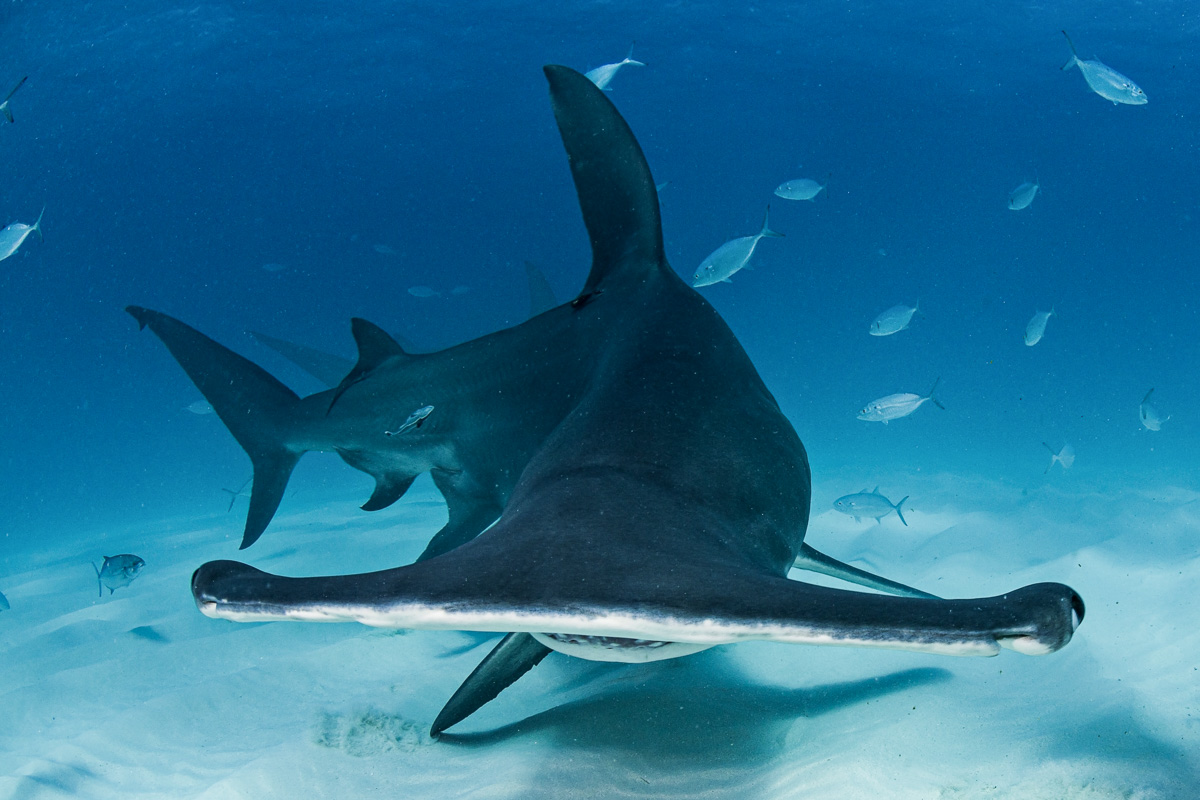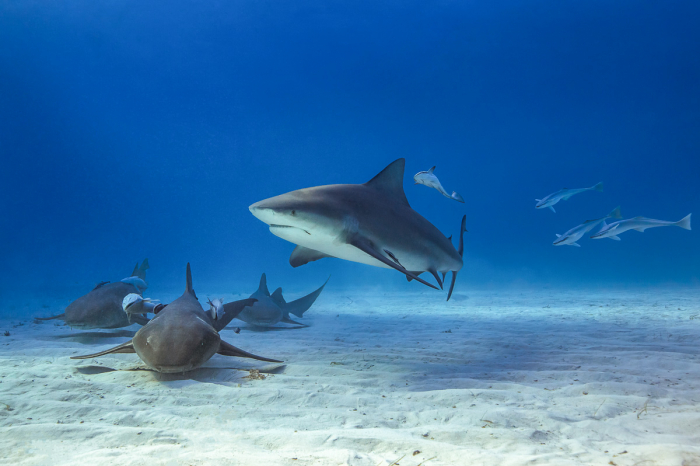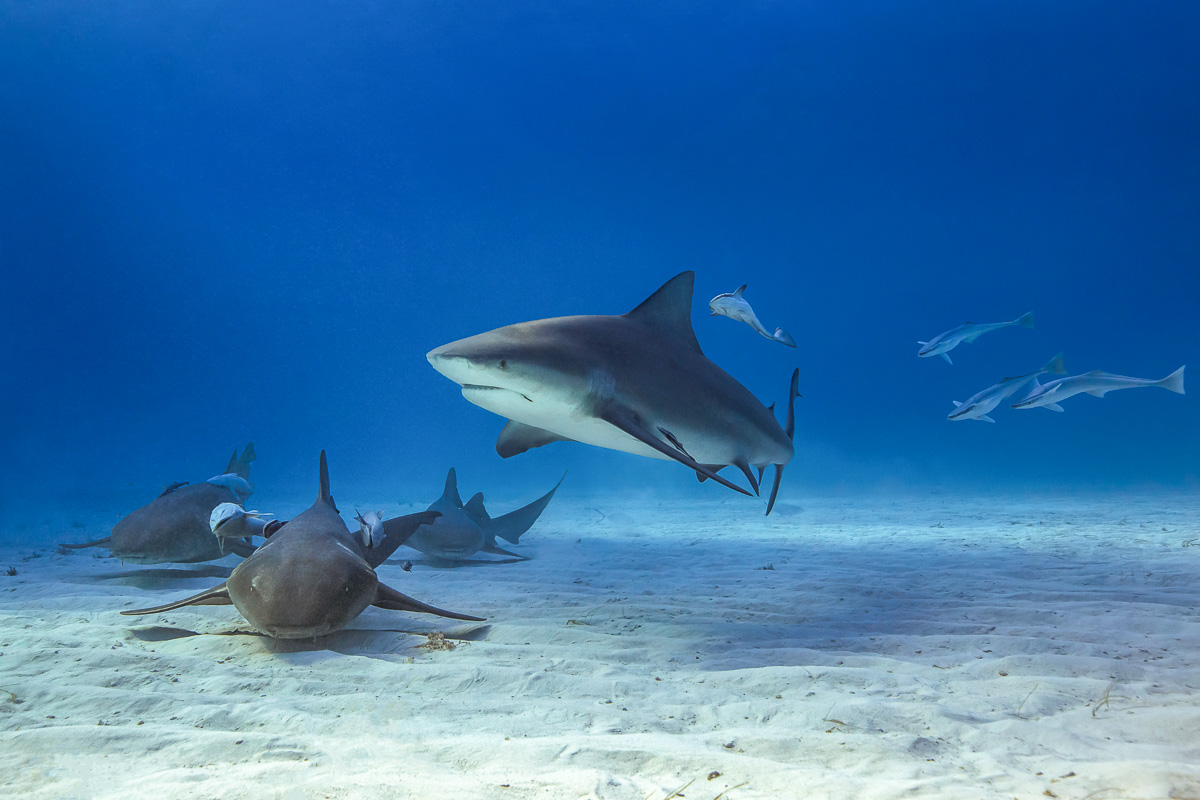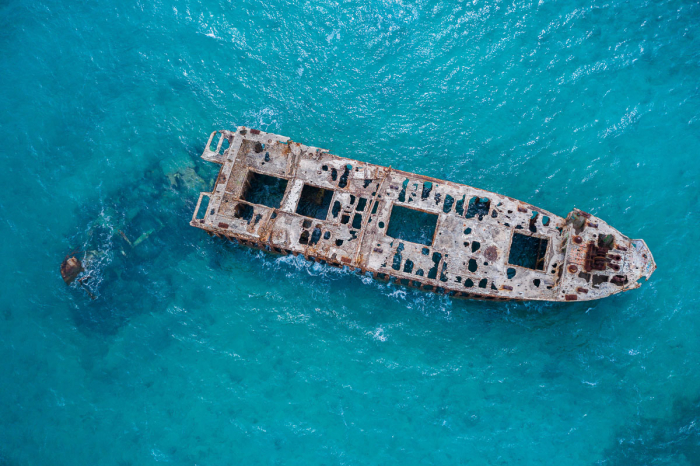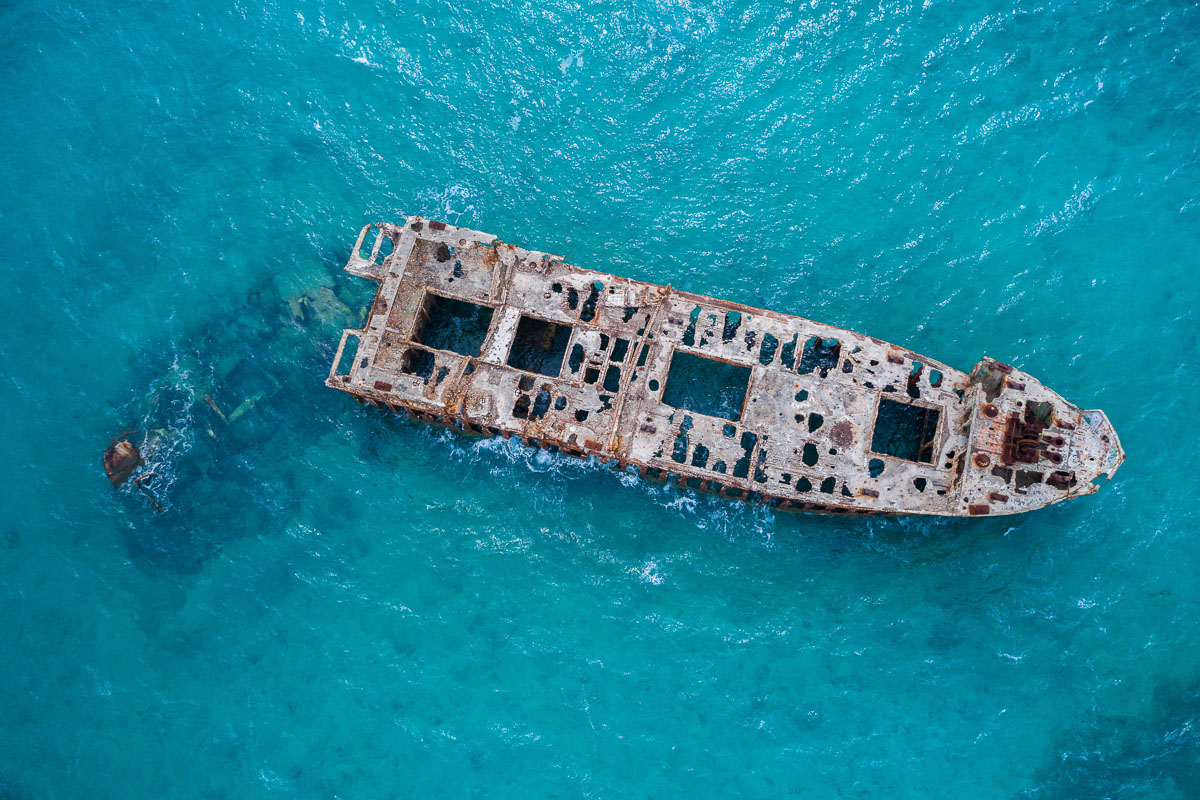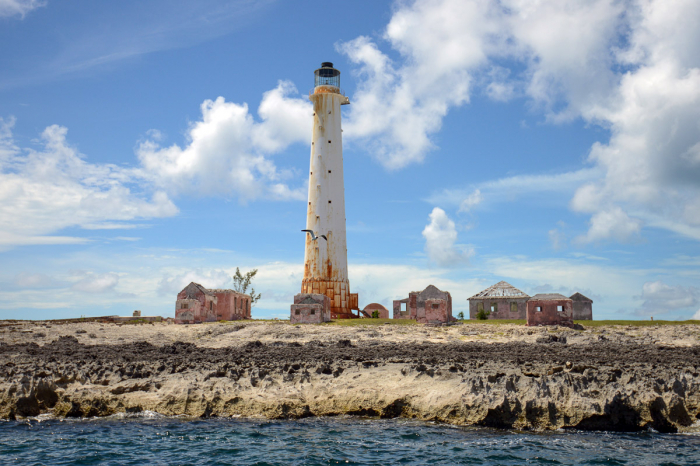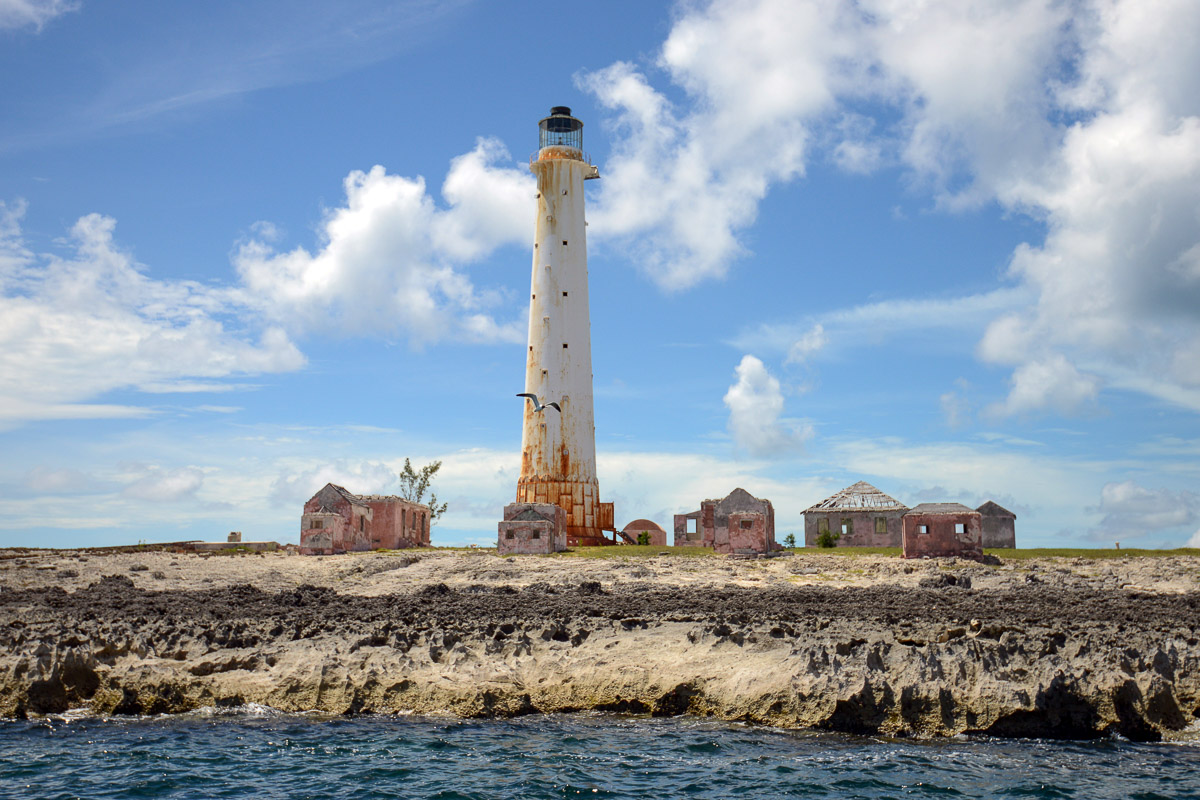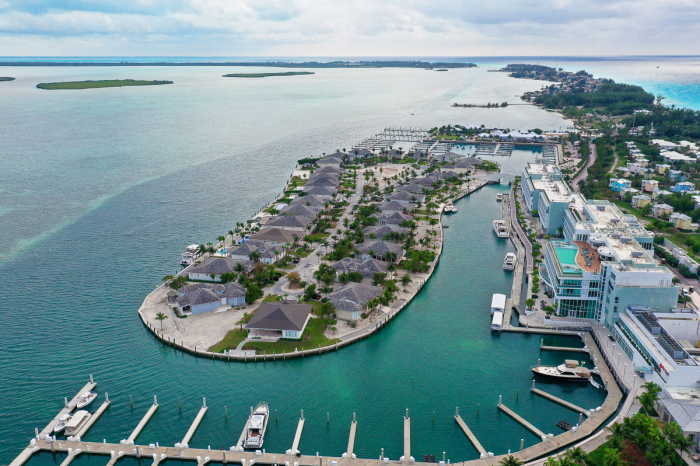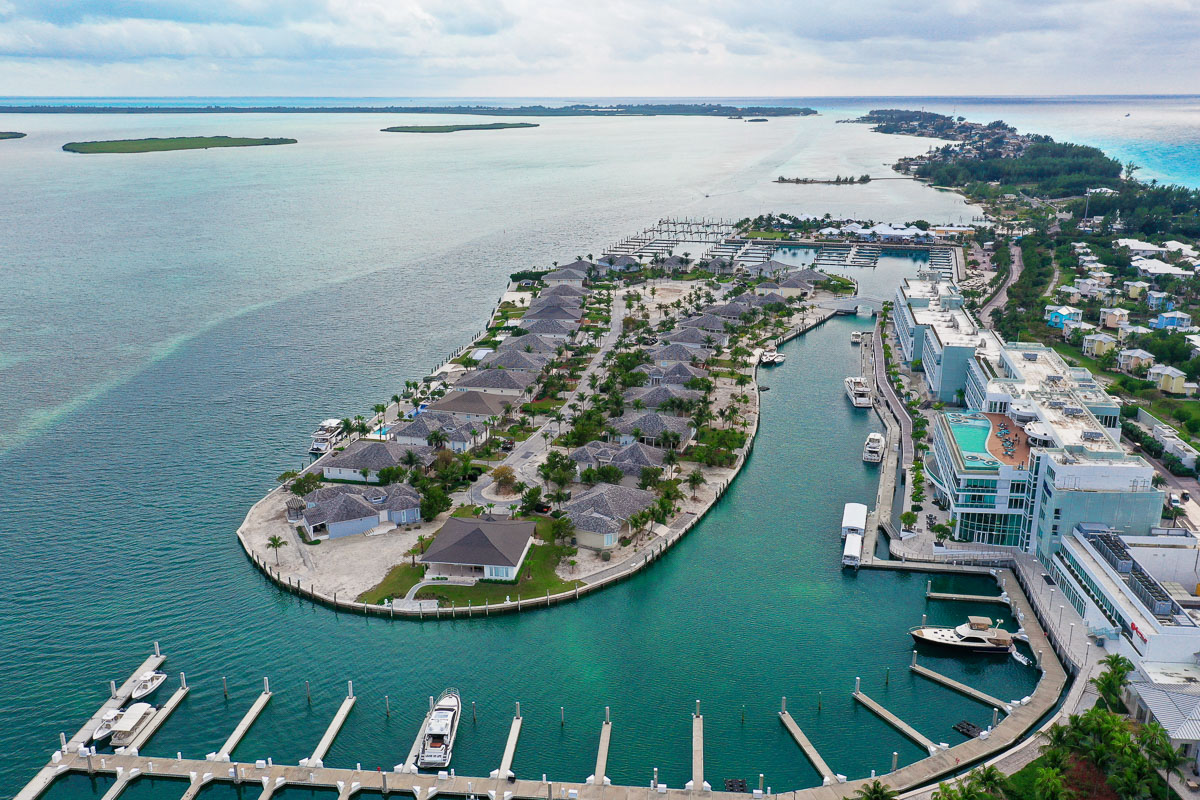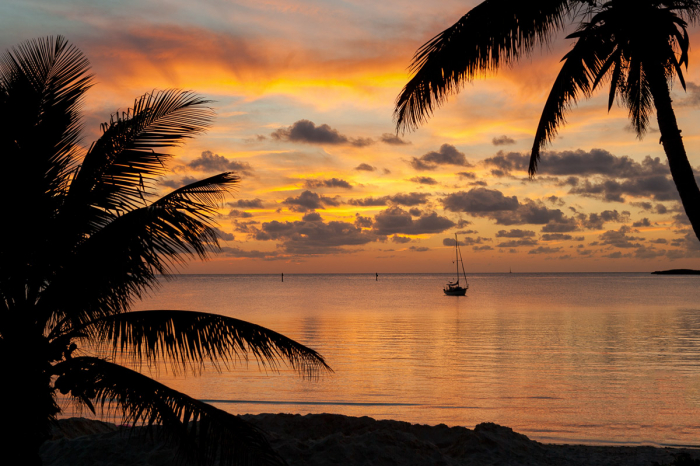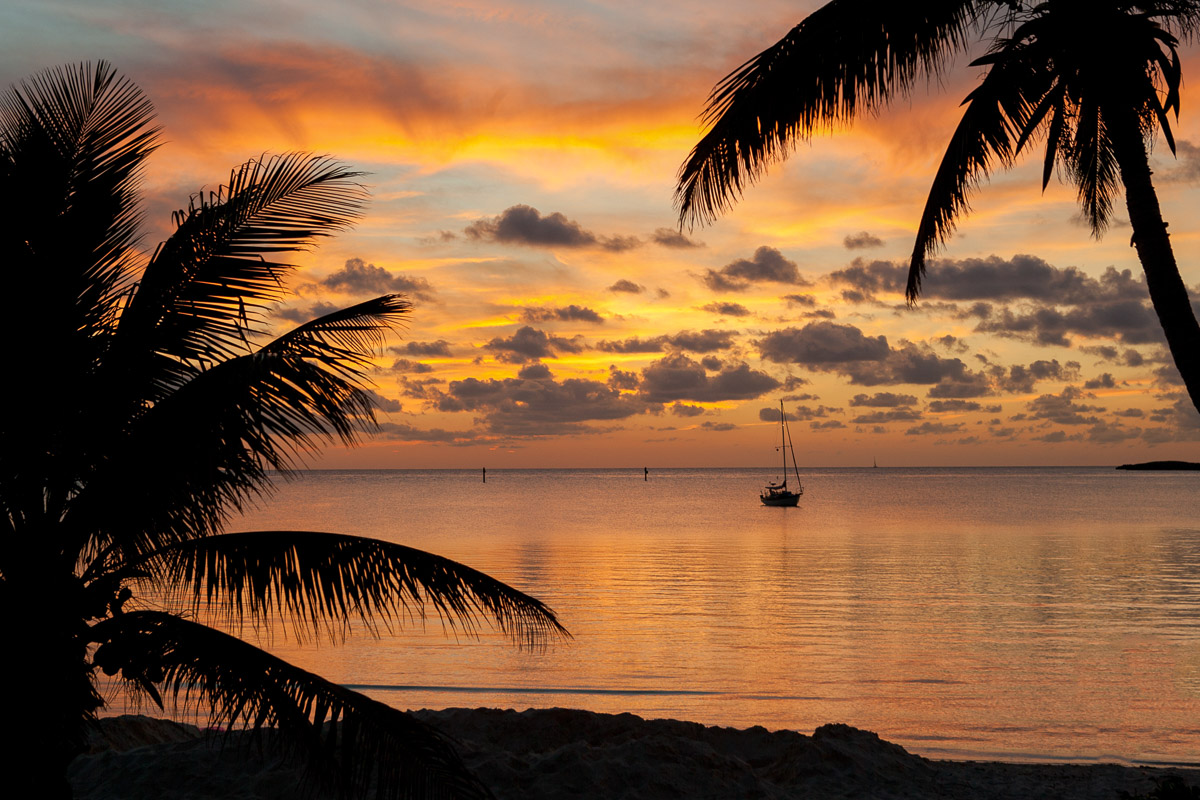 Diving Environment
Type
Sharks, reefs, wrecks
Level
Beginner and upwards
Top tips

For the best shark diving, visit during the dry season.
Despite these islands' proximity to the US, cars and bicycles drive on the left side of the road.
Not all dolphin experiences are created equal. Ensure your tour is taking you to see genuine wild dolphins, and not promoting their captivity.
About Bimini and the Berry Islands
For the most part, Bimini and the Berry Islands are a low key vacation destination, characterised by a pleasantly slow pace and unquestionable natural beauty. Understated and underdeveloped they may be, but these islands should never be underestimated. Bimini and the Berry Islands offer a more authentic atmosphere than some other areas of the Bahamas, boasting a unique local charm that is complemented by undertones of romance and mystique - such as the breathtaking Bimini Road, which some believe could be an underwater path to the lost city of Atlantis. Ernest Hemingway also spent several years here, during which time these incredible islands inspired his Pulitzer Prize-winning novel, The Old Man and the Sea.
But, thanks to their unique location between two deep water trenches, there's even more to Bimini and the Berry Islands than first meets the eye. Amongst the secluded escapes, empty beaches, and small fishing villages, you'll also find the spirited camaraderie of hyped sports enthusiasts as they relax after an unforgettable day on the water. Because in fact, these destinations are known as the 'fishbowl of the Bahamas' and the country's 'game-fish capital' - not to mention one of its best shark diving destinations with year round bull, tiger and lemon sharks, and seasonal aggregation of great hammerheads.
Getting there
There are two airports in Bimini - South Bimini Airport and North Bimini Seaplane Base - and both offer regular flights from Miami and Fort Lauderdale. Visitors travelling from Europe and elsewhere will likely require a change-over in either Miami or Nassau. Currently only one ferry company travels between Miami and Bimini, operating up to eight times a week, and taking around two hours each way. Regardless of where they're staying, most visitors will fly into South Bimini, and can then hop on a daily ferry heading north. While staying on Bimini, there's no reason to use a car and most visitors buzz around in golf carts, which you can rent from various vendors on the island. Bicycles are also easily rented.
Scheduled and chartered flights operate from Fort Lauderdale to the Berry Islands, landing in either Great Harbour Cay or Chub Cay. Domestic flights and ferries also run from Nassau. As a destination specifically geared towards boaters, many visitors to the Berry Islands choose to arrive and explore via private vessel.  
Where to stay
Bimini is actually split into two islands, North Bimini and South Bimini. The north island is the busier of the two, and home to several bustling towns, as well as many salubrious harbours and tourist beaches. Alice Town, in particular, features a fantastic collection of shops and restaurants, and a strip of bars known as King's Highway for party-loving night owls. South Bimini is quieter in contrast, and is largely geared towards agriculture. You'll find a small community known as Port Royale in the west of the island, alongside the Bimini Biological Field Station and some epic nature trails.
No matter where you choose, visitors to Bimini will find island charm and modern comfort in wonderful waterfront accommodation, just steps from the turquoise sea. Choices range from all-inclusive upscale resorts to beautiful boutique hotels and secluded private villas.
The Berry islands are still relatively undeveloped, with two small regional airports and no hotels. But, you will find an array of townhouses and beach villas for rent, along with a handful of guest houses, intimate hotels, and luxurious resorts. Many of the islands are uninhabited, strikingly beautiful, and perfectly secluded, with pristine powder-fine sand and tantalising turquoise sea. And, with names like Sugar Beach and Sand Dollar Hill, the beaches even sound enticing. But, above all else, the Berry Islands are a game fishing destination, with record-breaking catches occurring with undeniable frequency. Expect billfish, tuna, grouper, tigerfish, yellowtail snapper, wahoo, king mackerel, and many more.
Dive seasons and weather
Bimini and the Berry Islands benefit from a temperate subtropical climate and year-round diving, and, while there are some fluctuations in the weather, these generally have little effect on the local scuba diving. The dry season runs from November through April, offering less rain but slightly cooler weather. January and February are the coldest months, seeing average temperatures of around 20°C or more on land, and lows of about 25°C in the water.
During the rainy season, from May through October, average temperatures rise to around 30°C on land, and in the water. Thanks to the limestone composition of these islands, the rains cause little in the way of run-off, helping to maintain crystal-clear visibility throughout the year. The official hurricane season runs from June through November, although August generally has the highest chance of storms.
The main seasonal variations in marine life in Bimini is the migration of great hammerheads which migrate using the Gulf Stream between December through April. February is often the best month for witnessing large congregations of these impressive creatures off the Bimini coast. Tiger sharks, reef sharks, lemon sharks, nurse sharks, and bull sharks can be seen more or less year-round, although the dry season is considered the ideal time to visit if shark diving features high on your wishlist.
Conservation
South Bimini is home to the world famous Bimini Biological Field Station, known locally as Shark Lab. This fantastic non-profit organisation focuses on shark research, as well as conservation and protection of the local natural ecosystem. With a mission to raise awareness of heavily impacted marine animals, the Bimini Biological Field Station works hard on educating the public on the vital role of sharks, rays and other local marine life. Strong conservation programs around the Berry Islands have led to this chain becoming one of the most biologically diverse regions of the Bahamas. In fact, the Berry Islands are often said to be the game fish capital of the Bahamas, with plenty of marlin and other large species in the waters. 

---